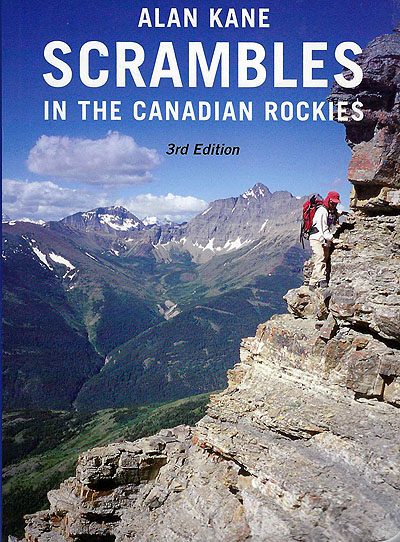 I had the good fortune to meet Alan Kane in 1999. I was hiking up French Creek, and I ran into him and his climbing partner Sim. They had just climbed Mount Robertson and they talked about their travails on that peak.
Over the next few years I emailed Alan Kane and commented on some of his scrambles that I had done. I was unaware that I had made an impression. In his 2003 edition of Scrambles in the Canadian Rockies my name appeared under acknowledgements, although I didn't learn of it until 2009. I emailed him to thank him and he replied, "PS Don't be afraid to point out your fame to folks!" So here it is.
In 2014 I got together with Alan Kane and we scrambled up Mount Lawrence Grassi.