bobspirko.ca | Home | Canada Trips | US Trips | Hiking | Snowshoeing | MAP | About


Partial panorama from Heart Mountain
Heart Mountain and Grant MacEwan Peak
Kananaskis, Alberta
April 23, 2005
Distance: 10.1 km
Cumulative Elevation Gain: 974 m
Dinah and I followed the recommended counterclockwise loop route that takes in Heart Mountain before proceeding to the higher Grant MacEwan Peak. This is a short, enjoyable scramble – good for good beginners – although on a nice weekend, you may find yourself sharing the climb with dozens of others.
You can start at the Heart Creek parking lot, but like many people, we parked on the side of the highway, shortening the trip by several hundred metres. From there, we followed the trail up the northwest ridge. Partway up there's some easy scrambling, but the rest of the loop is a hike. From the summit of Heart, we continued north along the ridge to Mount MacEwan. There, we turned left and followed the northeast ridge as bends north before dropping alongside the highway. From there we had a short walk to our car.
Postscript: A year after climbing Heart Mountain's "second summit," as it was called then, it was officially named Grant MacEwan Peak.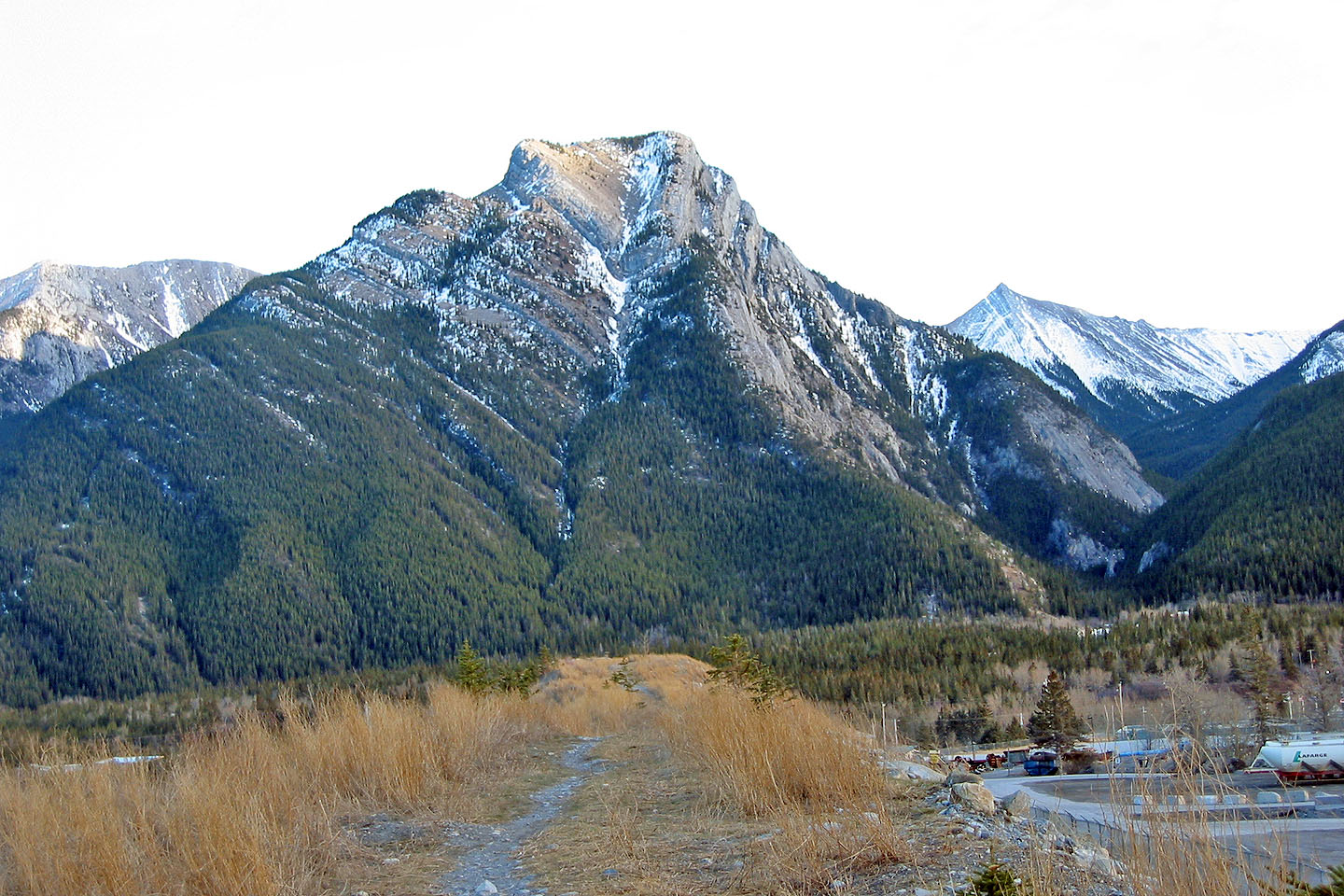 Heart Mountain is easily identified by it's distinctive summit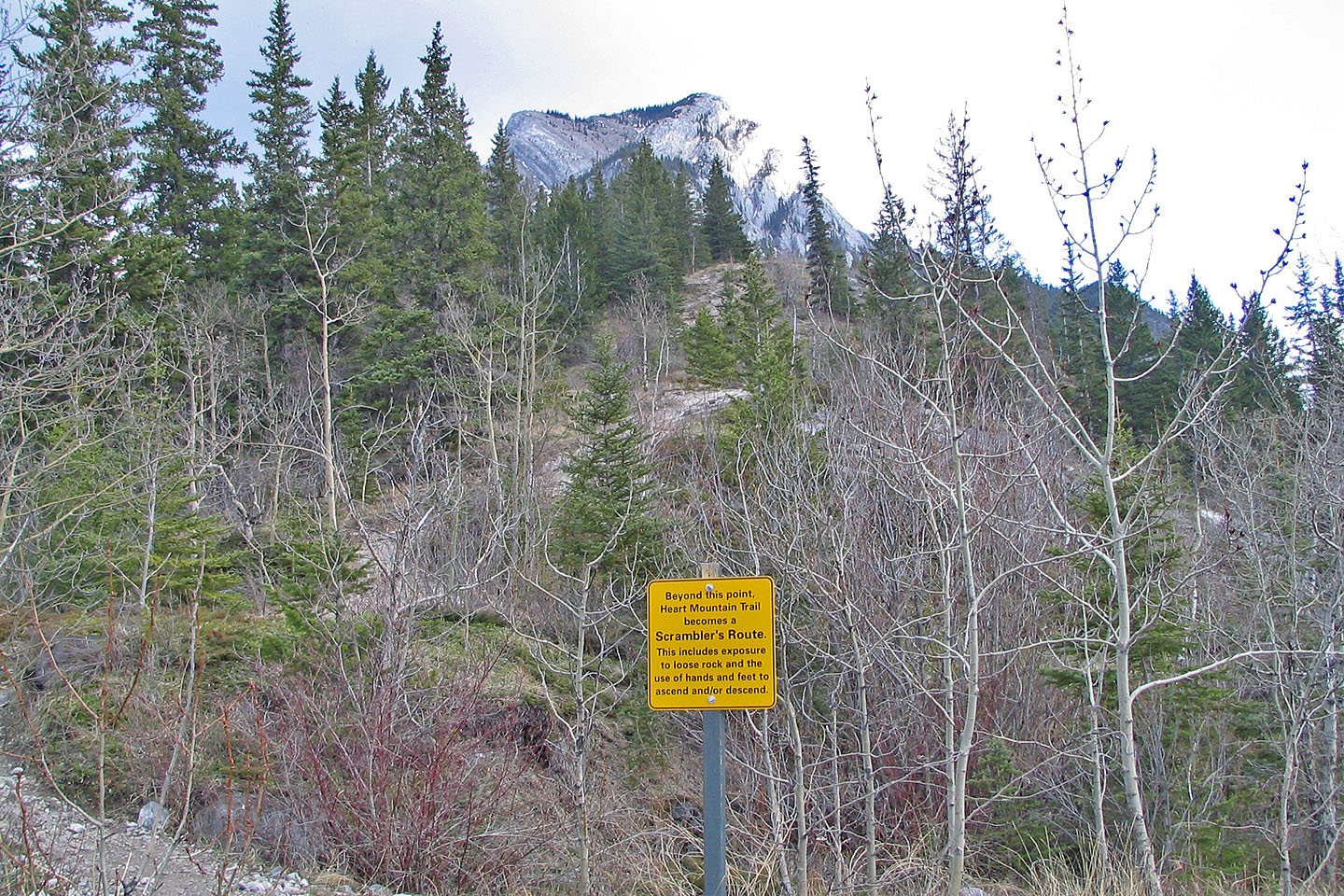 Near the trailhead there's a warning (mouse over)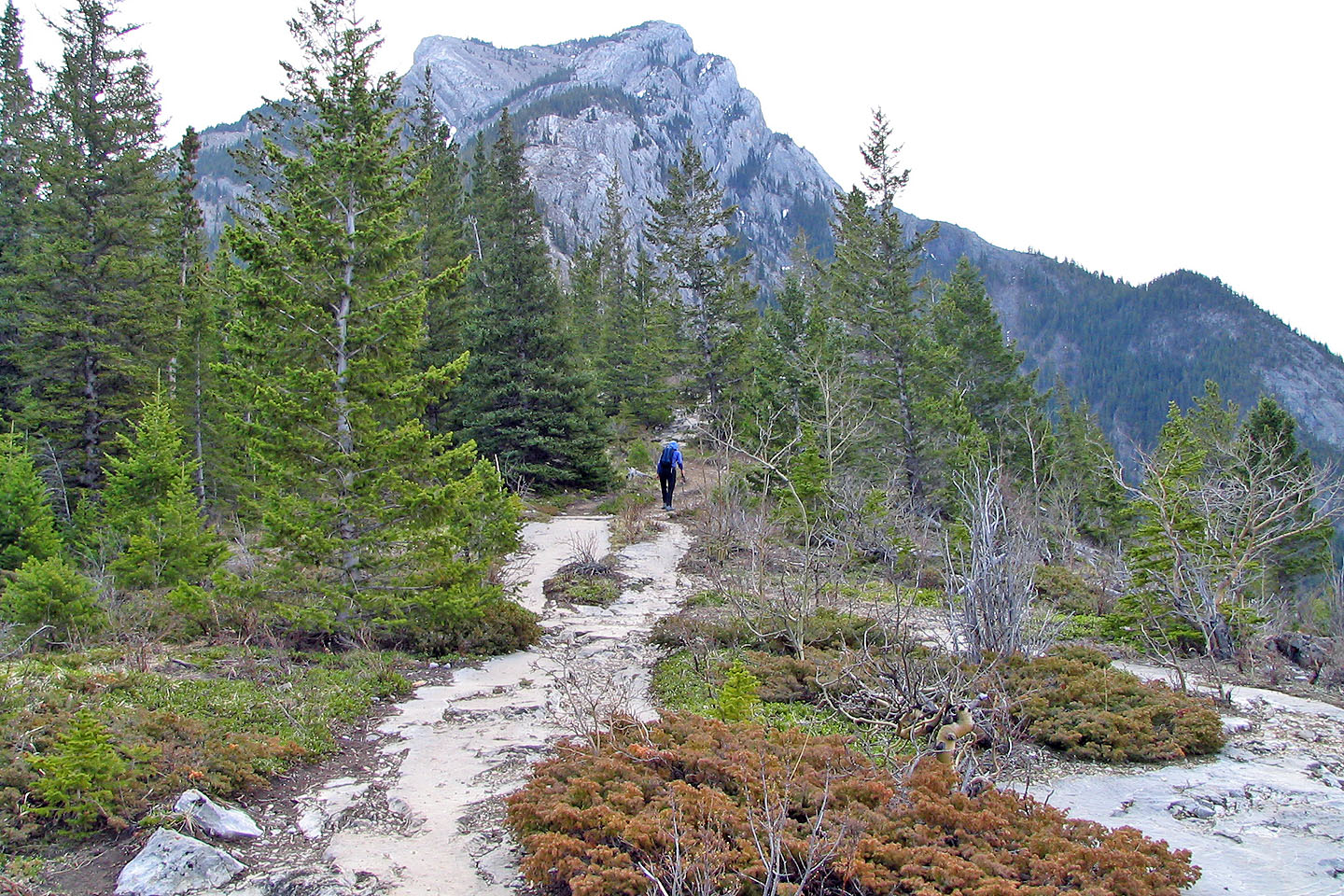 Heading to the base of the mountain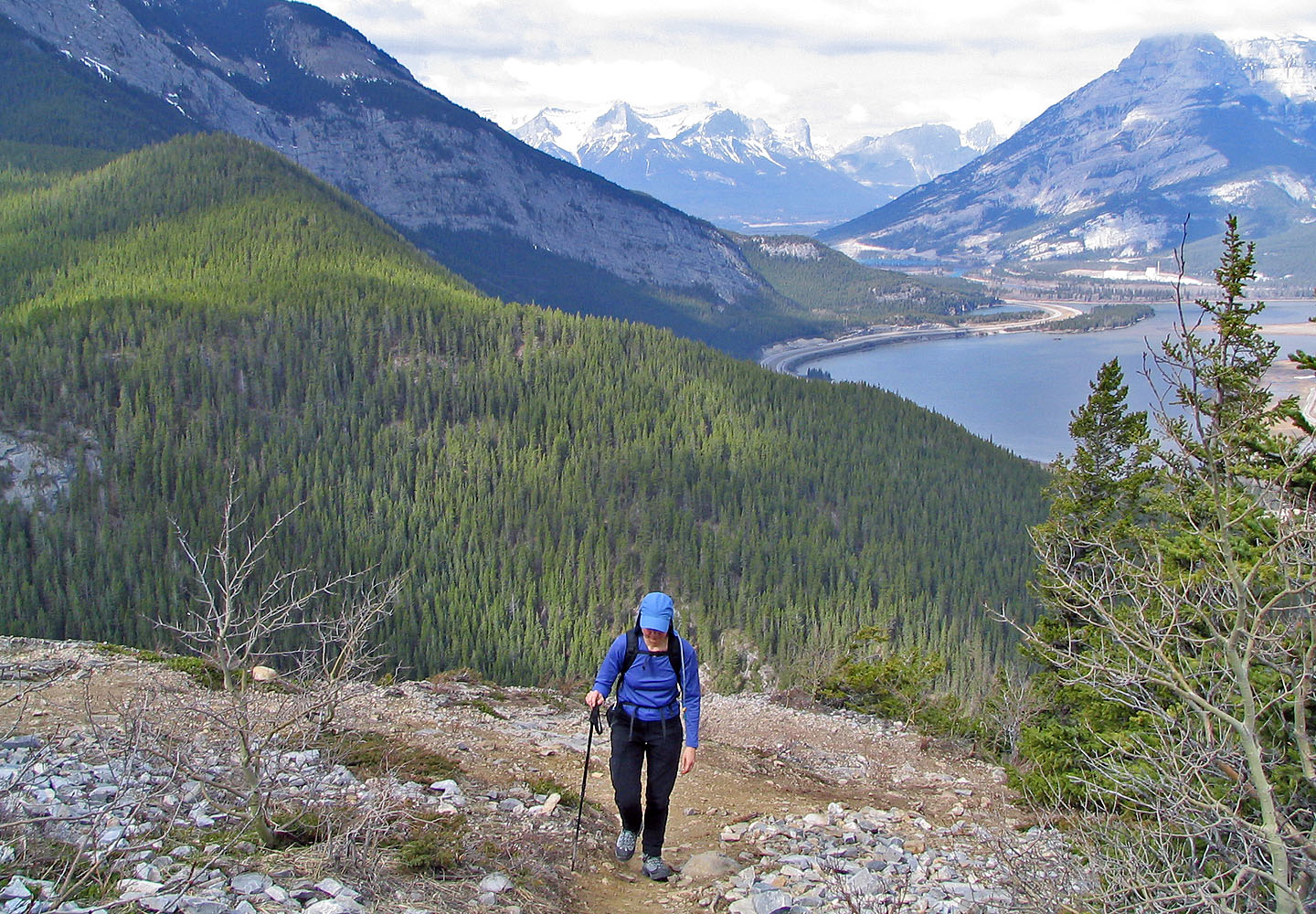 The views behind us soon opened up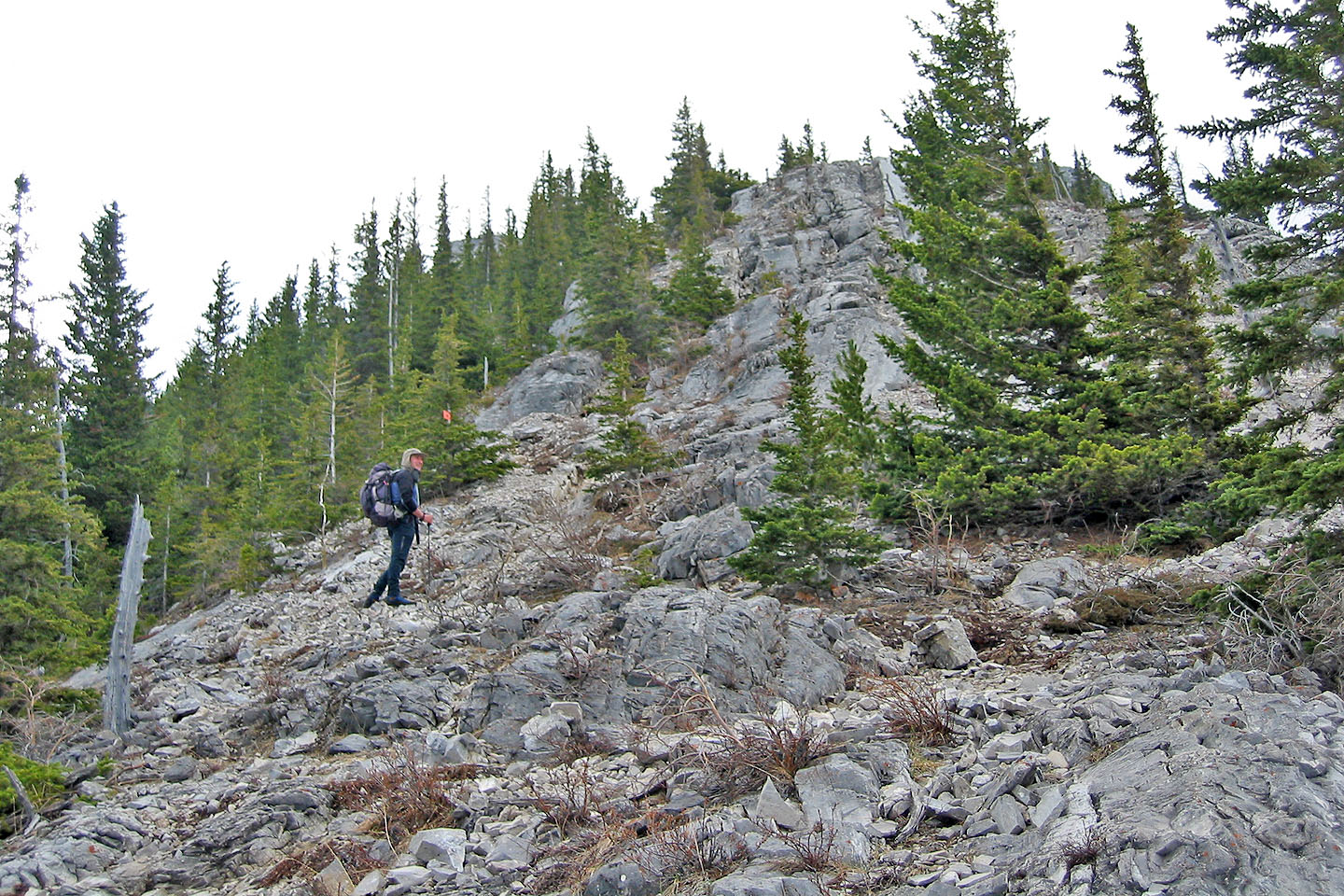 Starting up the ridge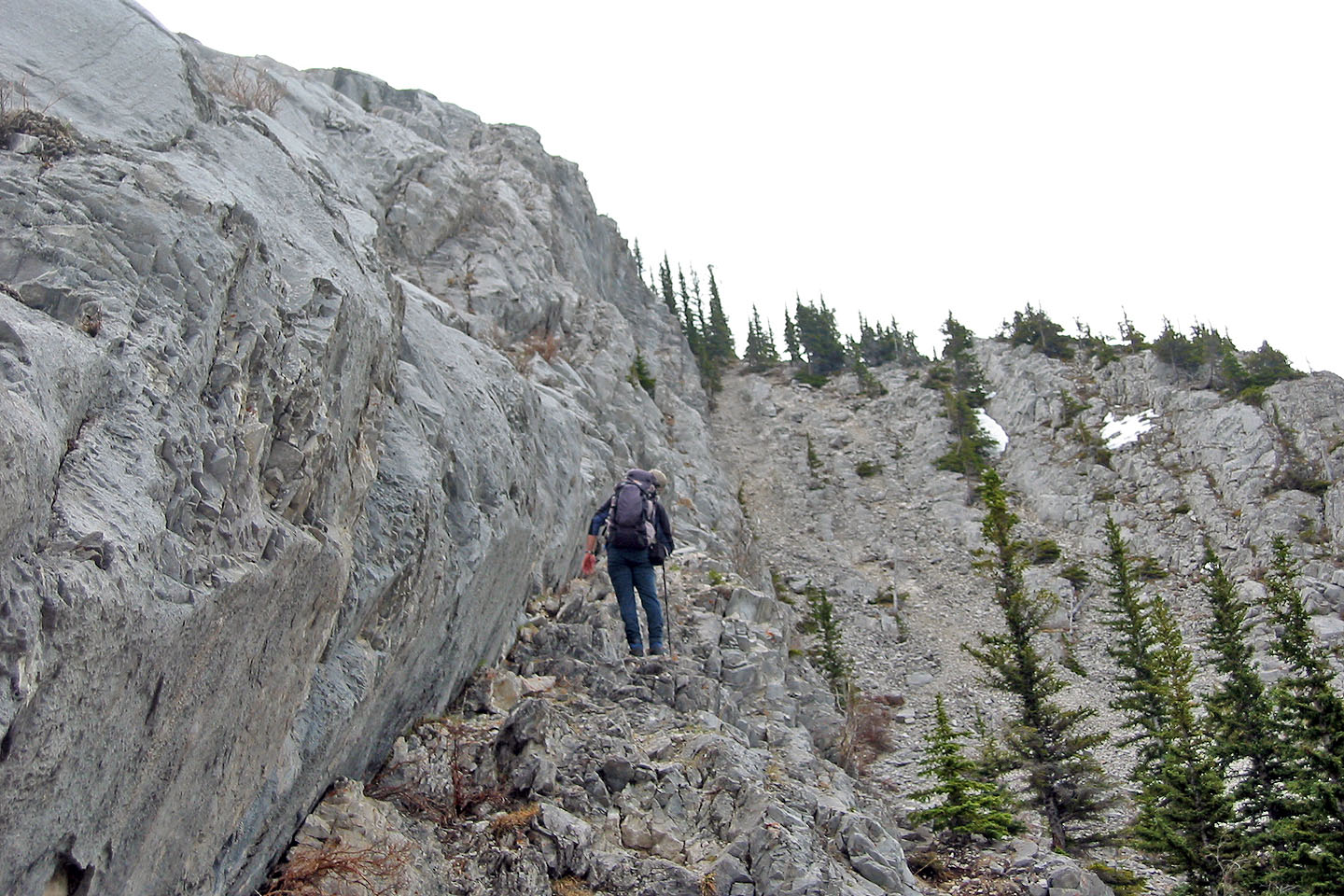 Photo taken from the crux where there's a red diamond: I continued past it to scramble up a slightly more difficult spot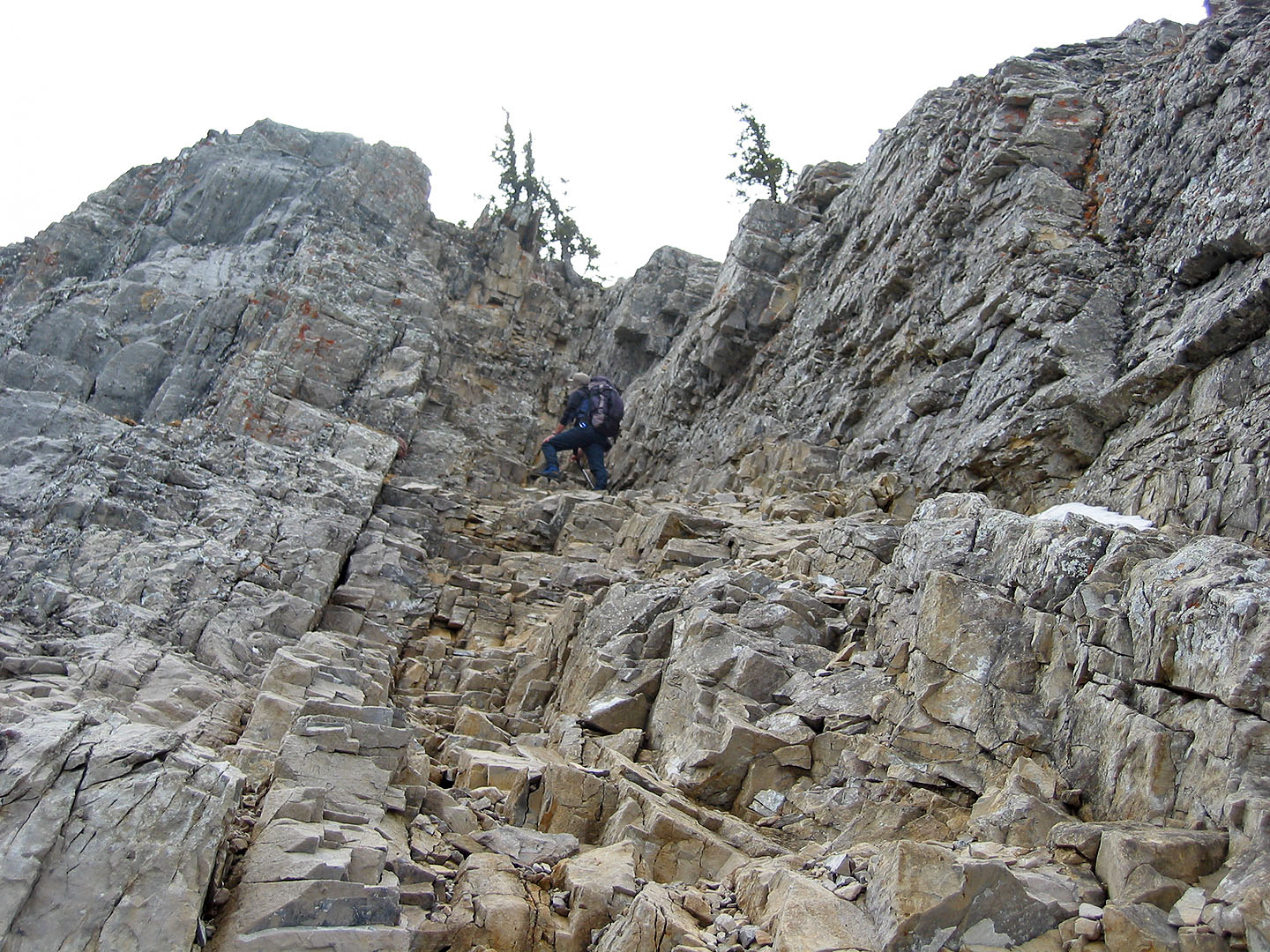 Scrambling up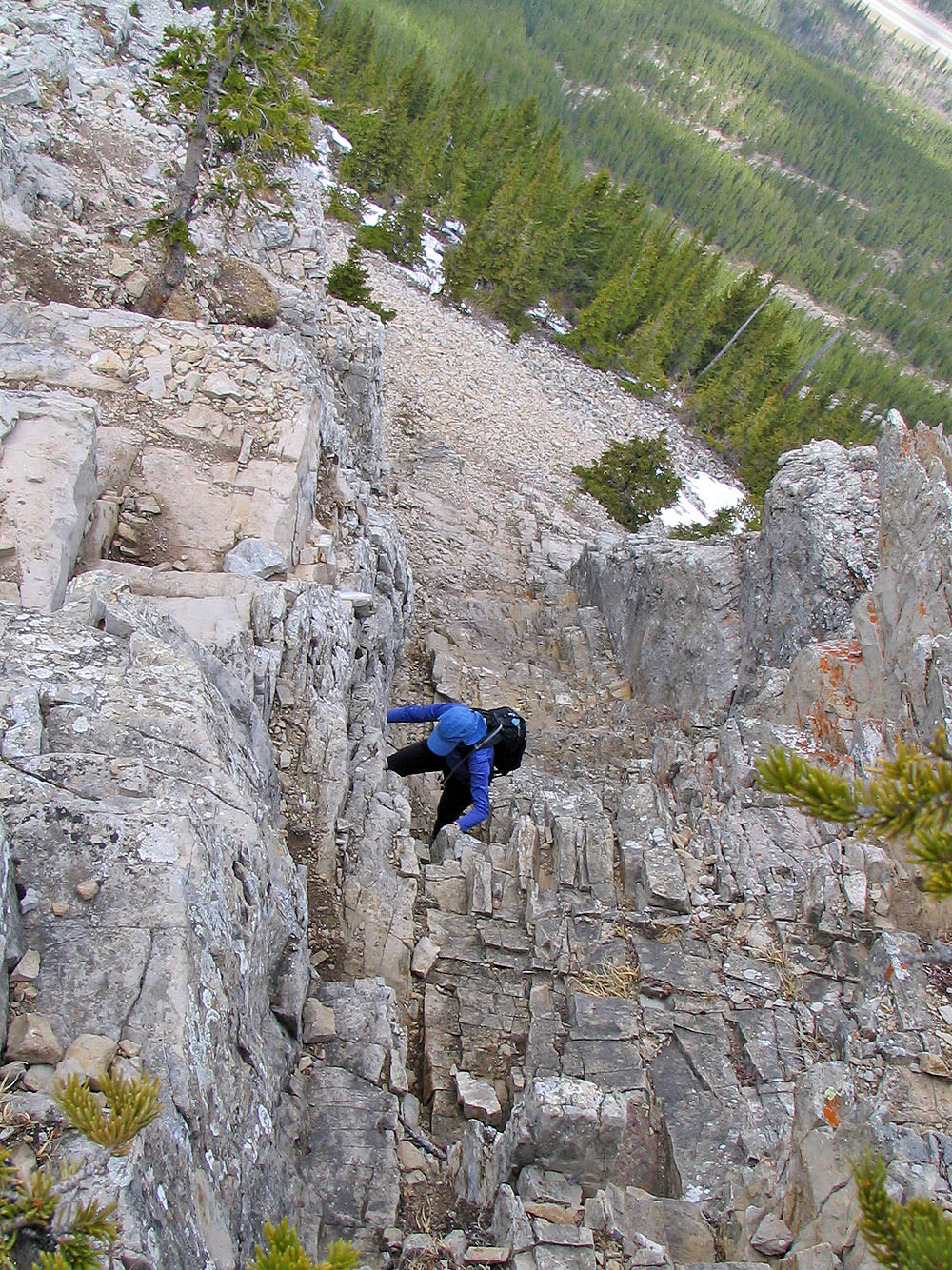 Looking down the crux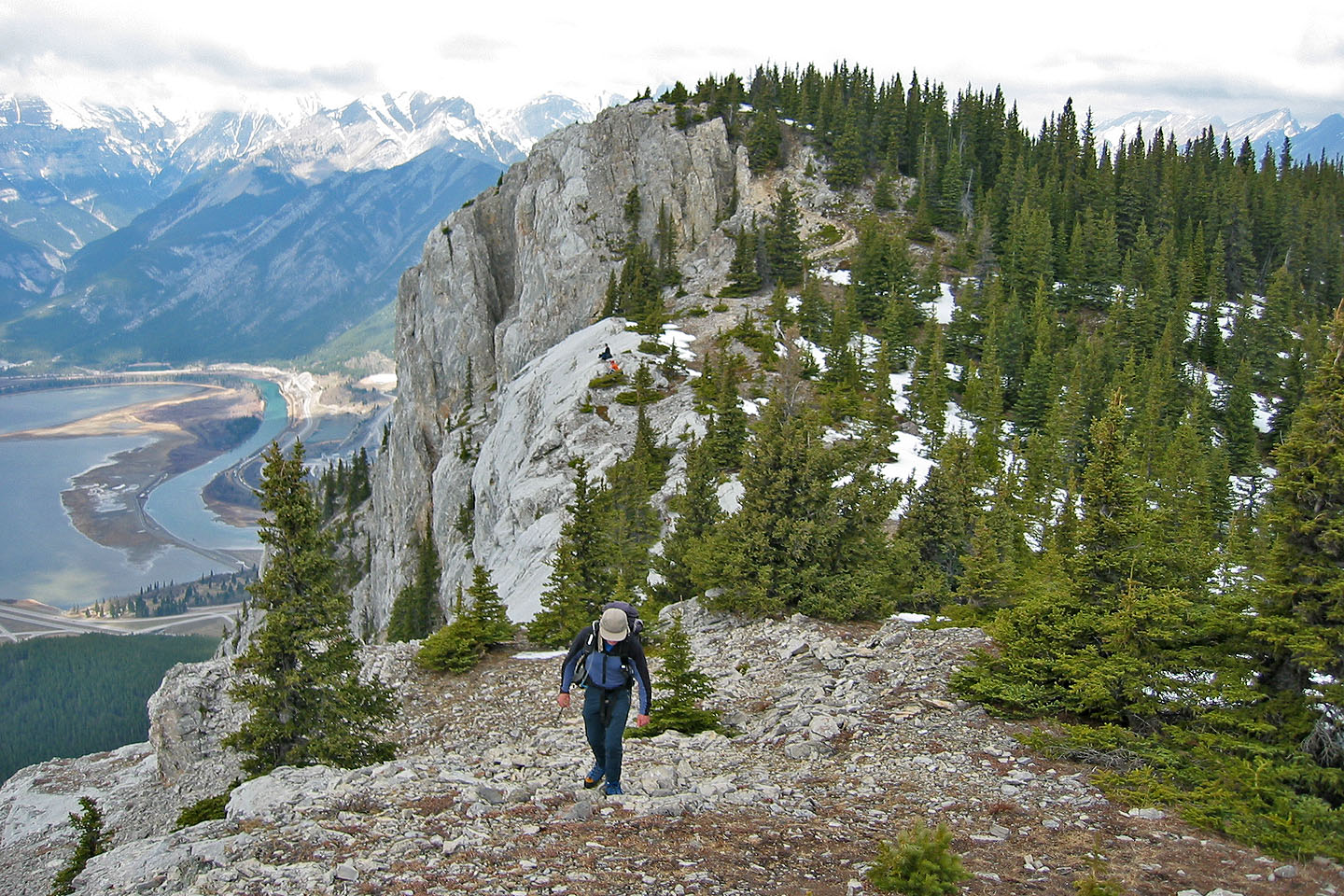 High above Bow Valley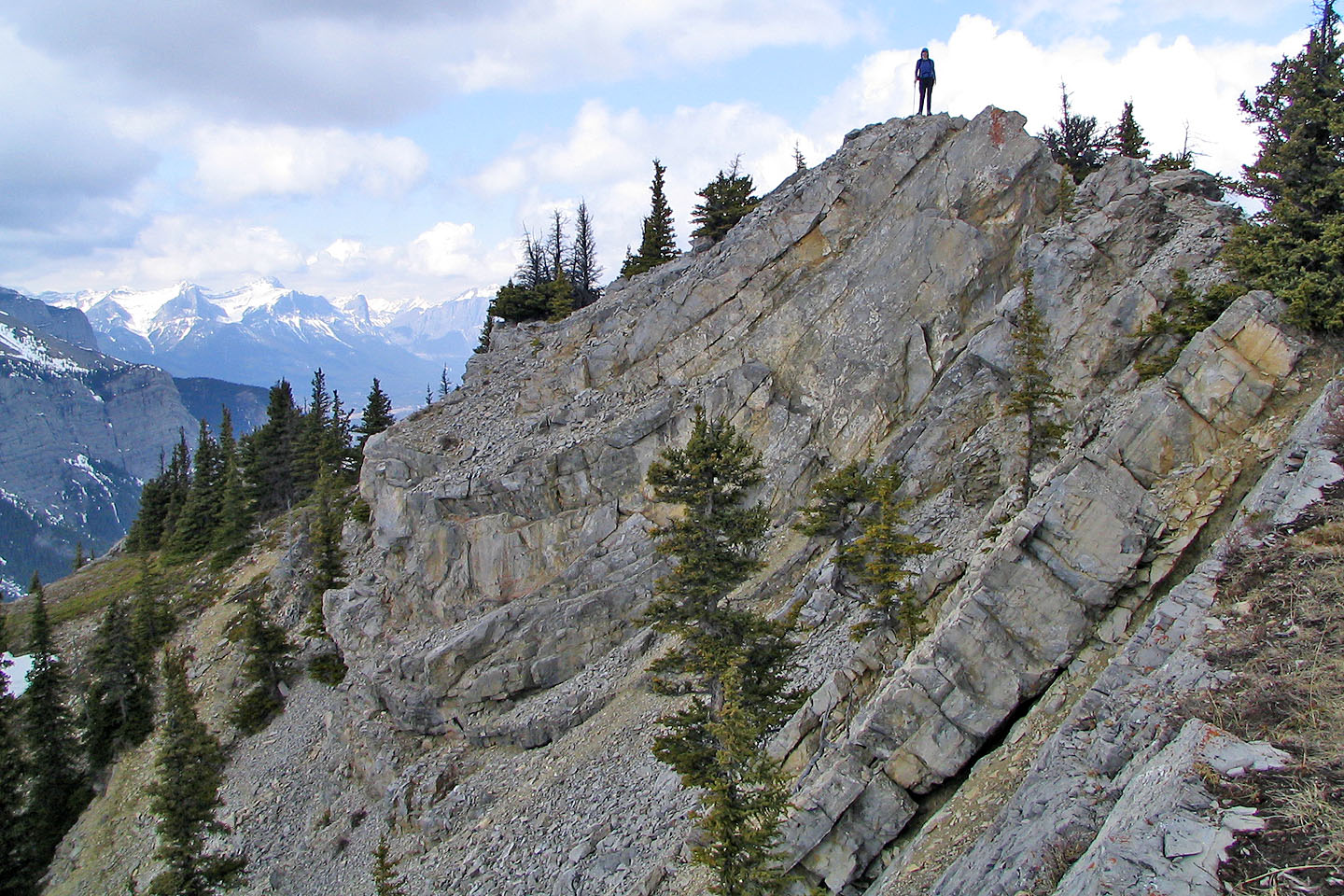 Stopping along the ridge to Grant MacEwan Peak from Heart Mountain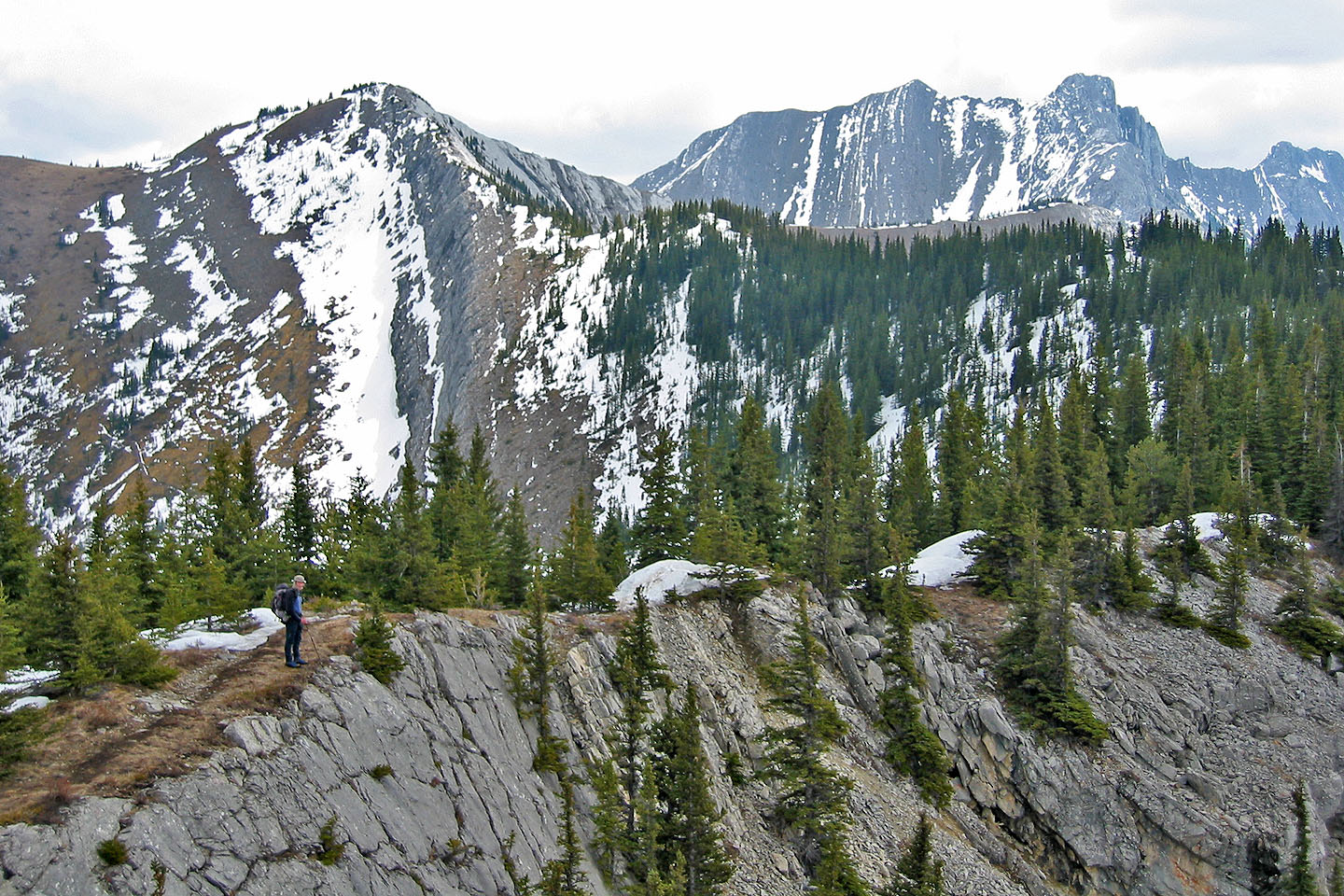 Grant MacEwan Peak lies ahead along the ridge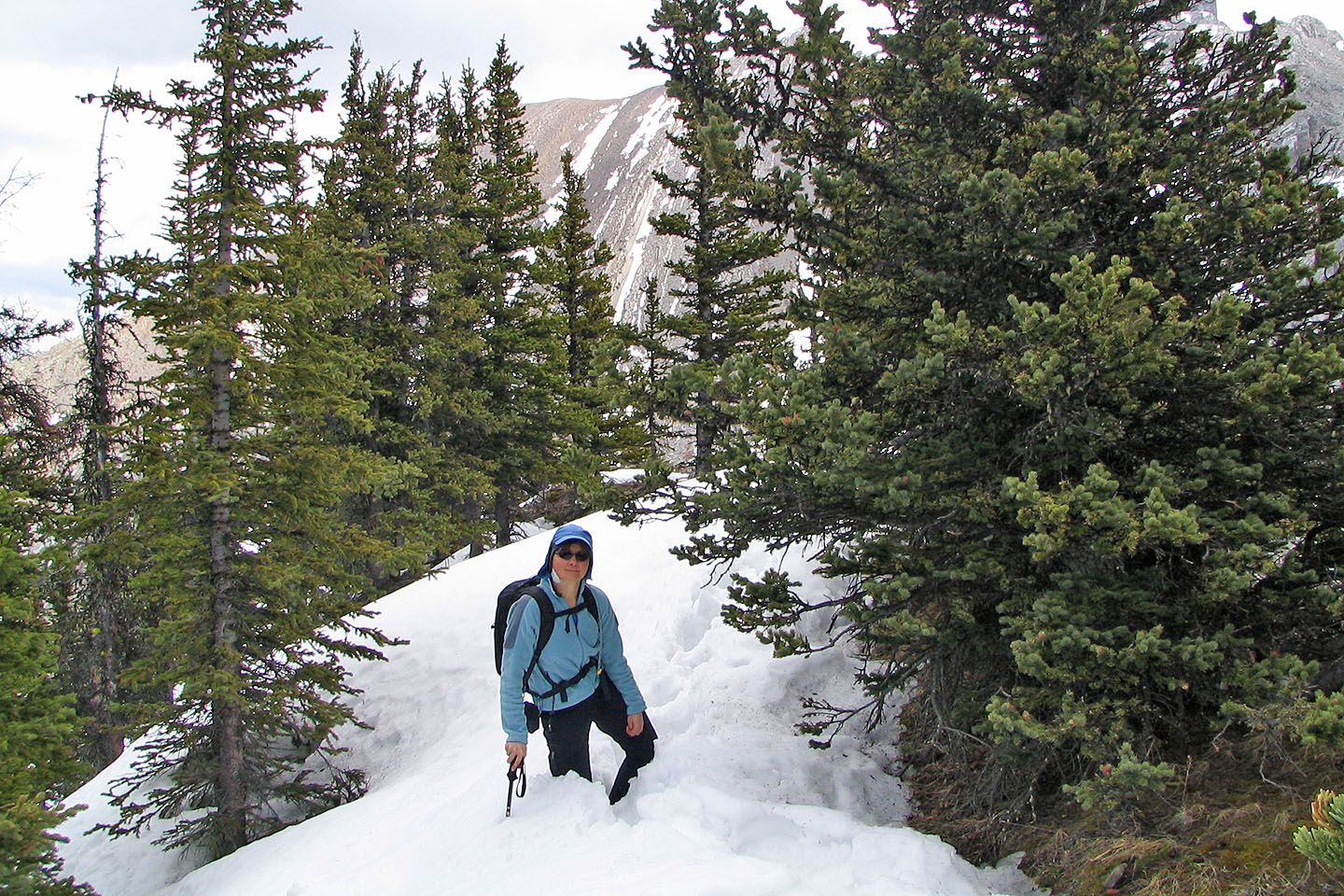 Dinah knee deep in snow


View from Grant MacEwan Peak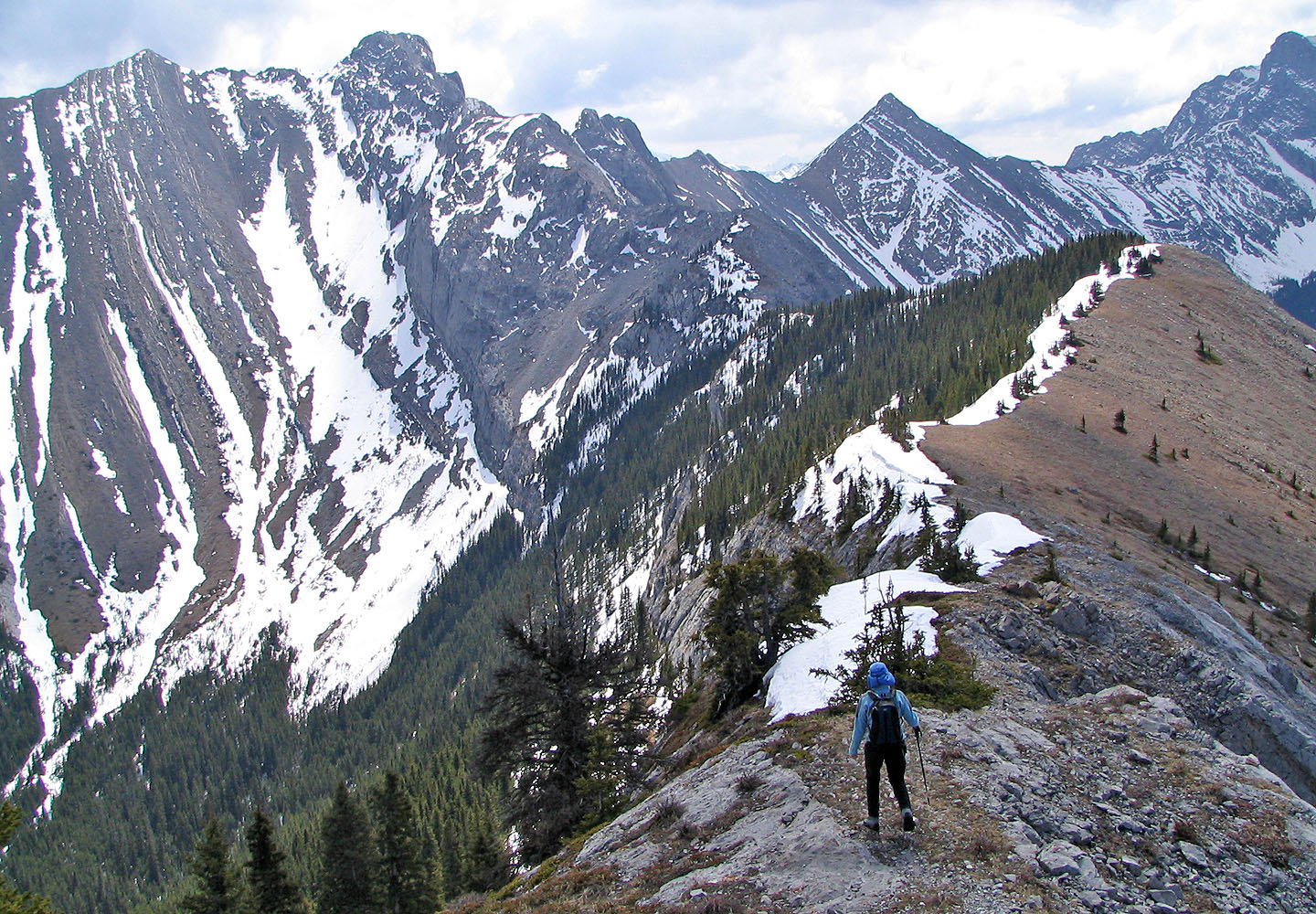 Left are the Twin Towers that can be reached from Grant MacEwan Peak using the south ridge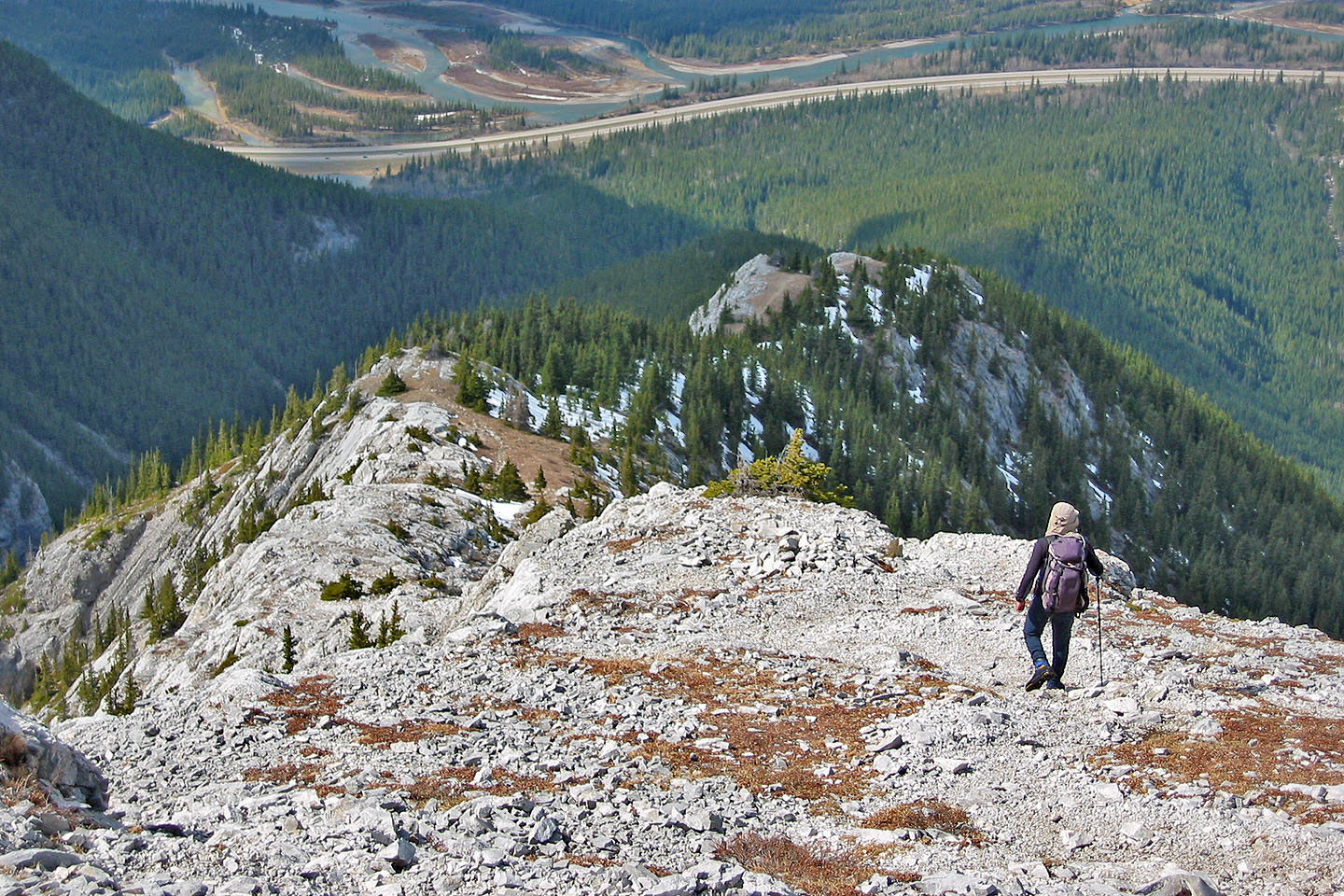 Heading down to the highway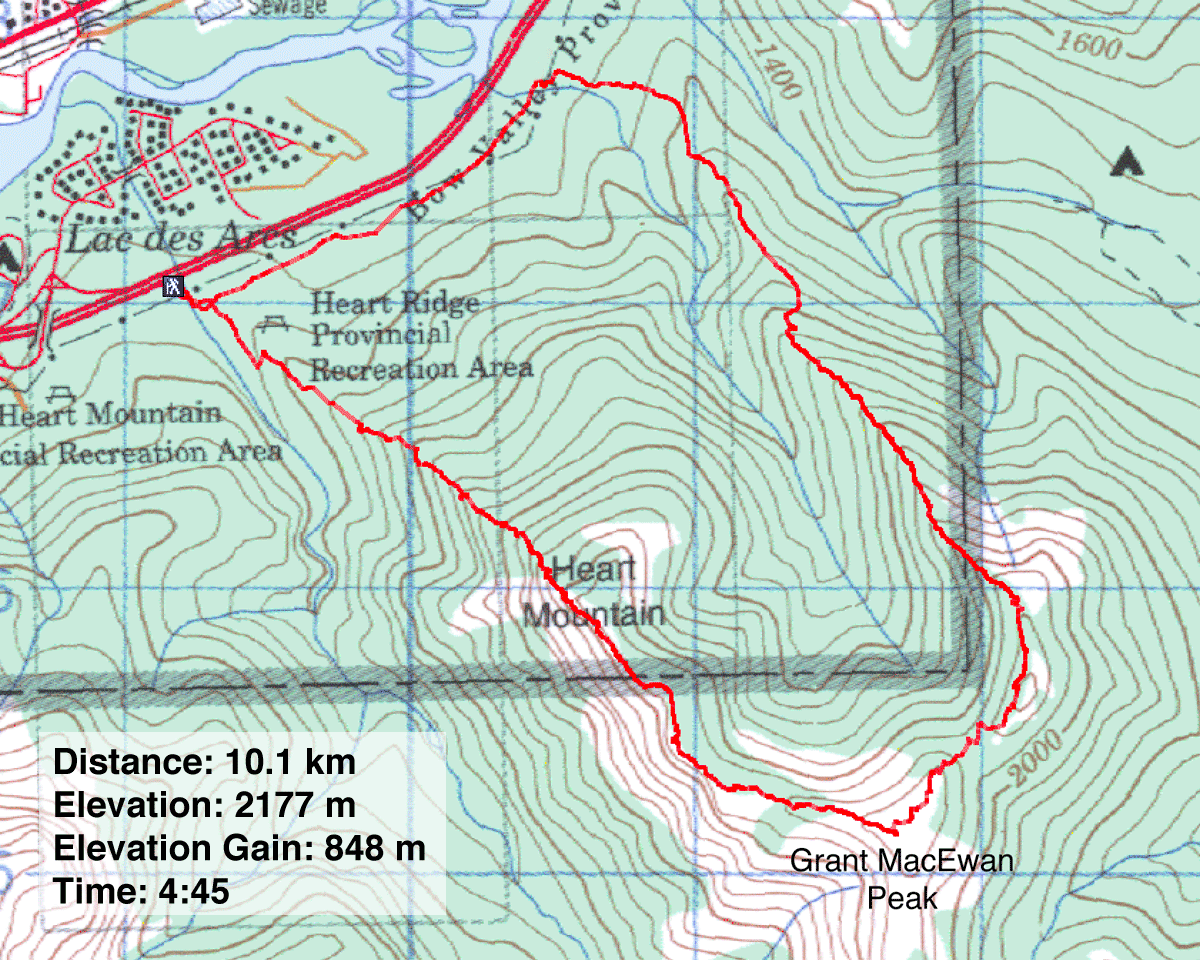 82 O/3 Canmore