bobspirko.ca | Home | Canada Trips | US Trips | Hiking | Snowshoeing | MAP | About

Narao Peak
Yoho National Park, B.C.
August 31, 2002
Distance: 17.6 km
Cumulative Elevation Gain: 1391 m
For Narao Peak, we didn't start up the Lake O'Hara access road as recommended in Scrambles, but rather we took the trail to Ross Lake. Our reasons were two-fold. Before committing ourselves to the descent route that Kane suggests, we wished to study the goat track to Ross Lake. Second, rainfall from the previous night had drenched the forest; the several hundred metres of extra bushwhacking would have left us soaked at the start of our trip.
Gert, Dinah and I covered more distance than the direct approach, but it placed us at the same spot above the treeline where the grand views begin. We started hiking up the north ridge, but higher up we had to do some moderate scrambling. We reached the summit without difficulty. The descent route via Ross Lake turned out to be straightforward and worthwhile for the scenery.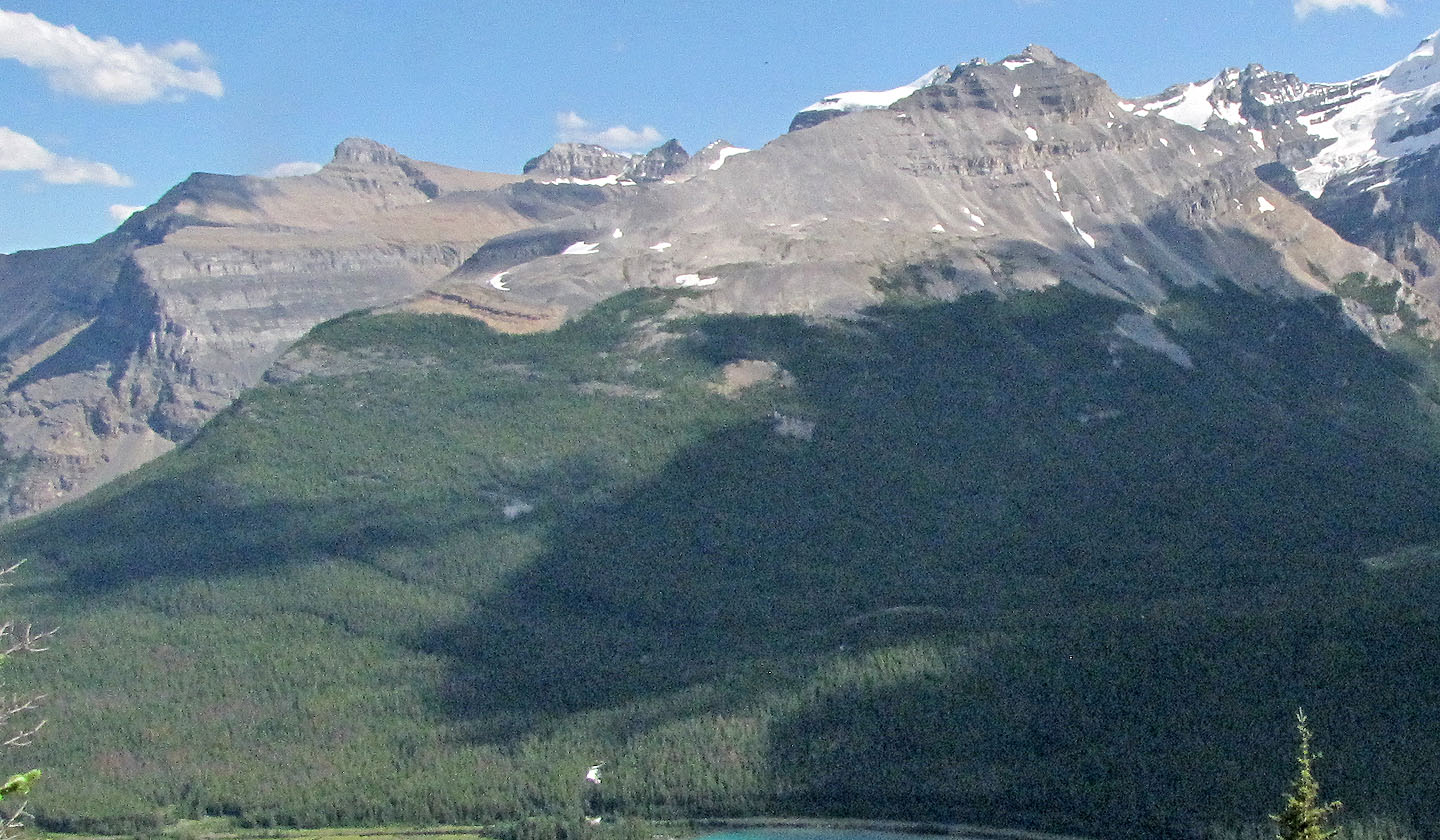 Narao Peak seen from Paget Peak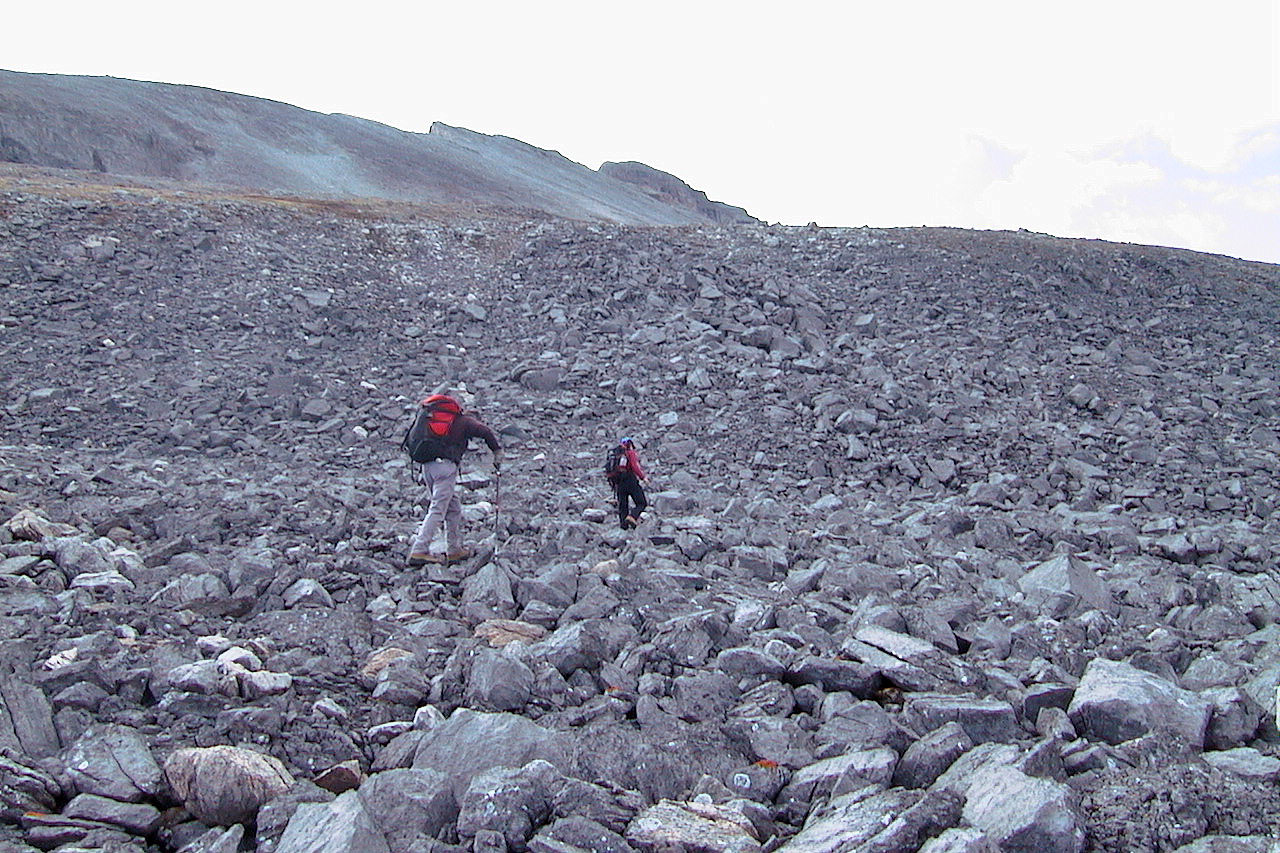 Plodding up endless talus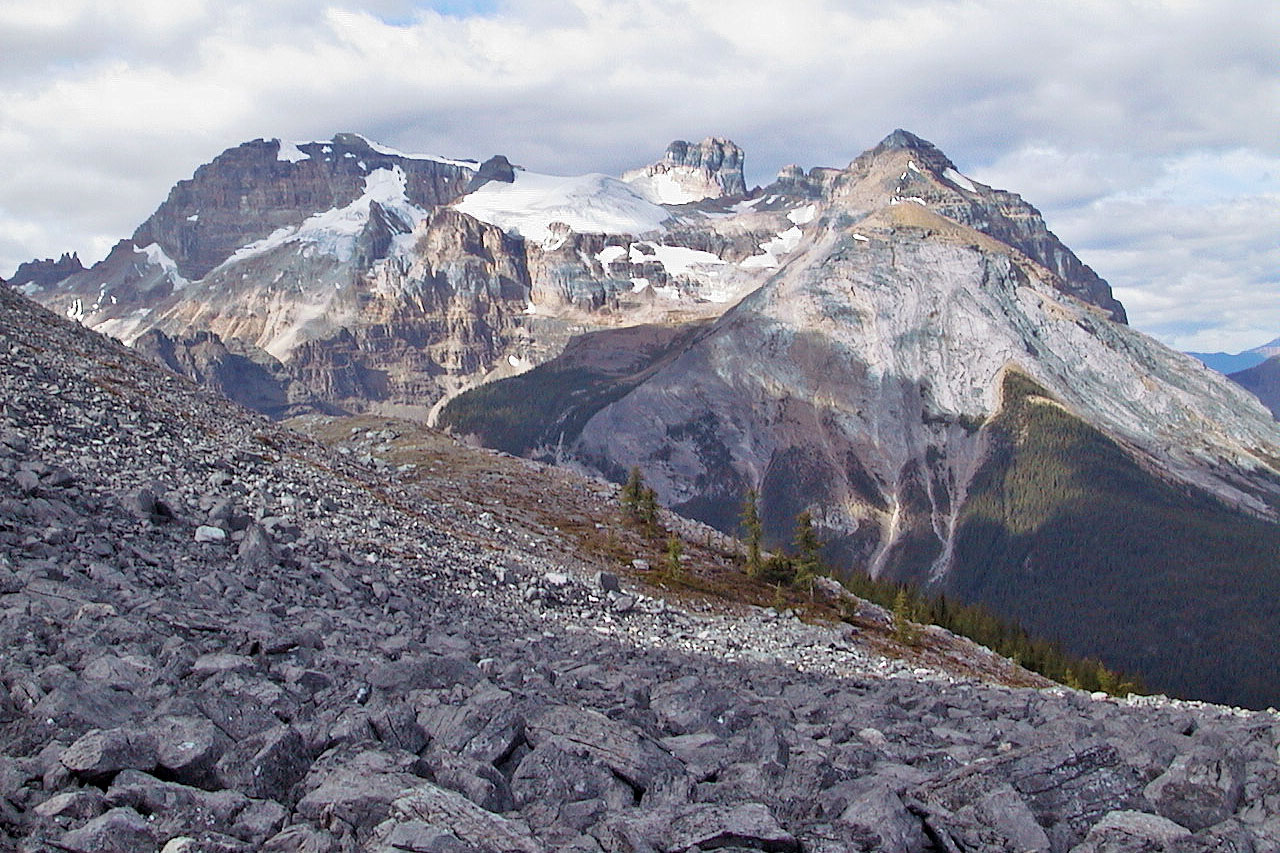 Cathedral Mountain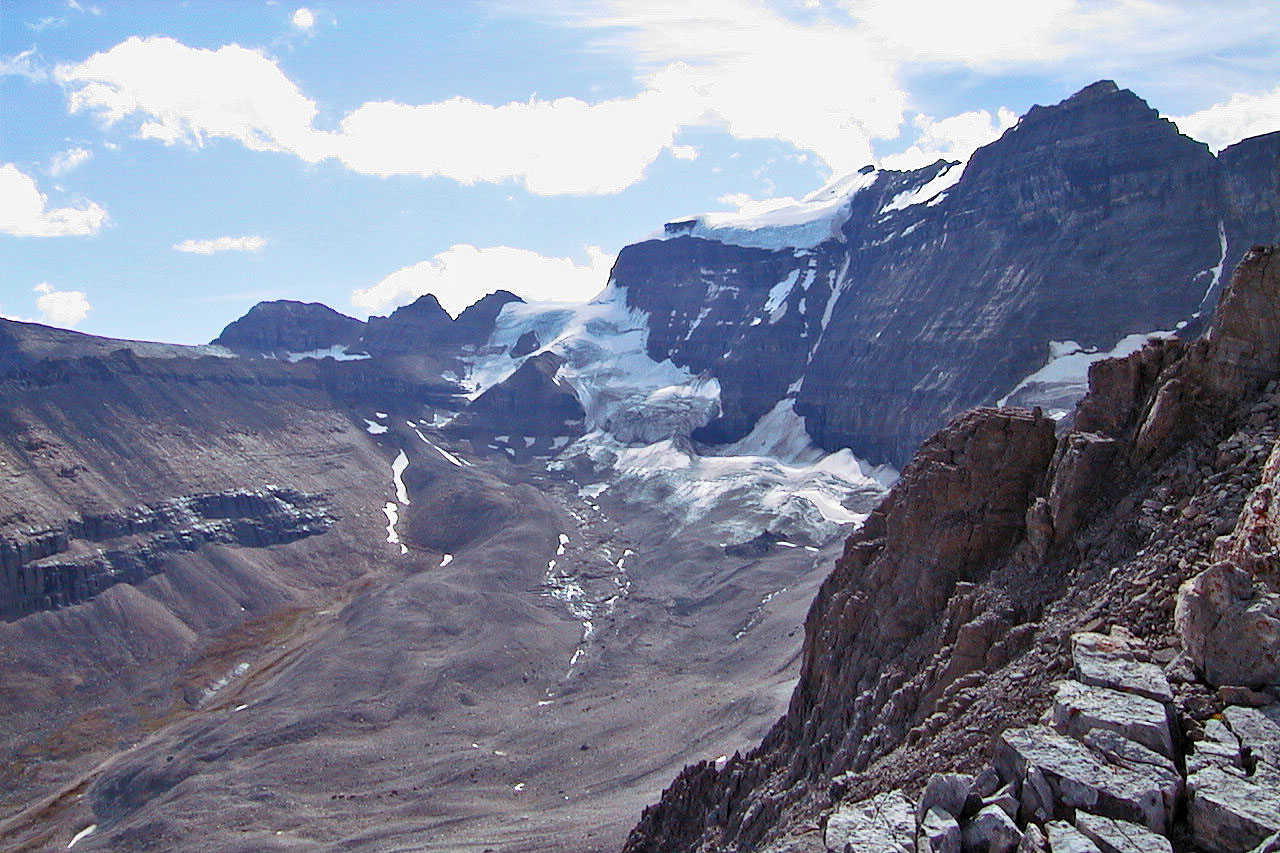 Looking ahead along the ridge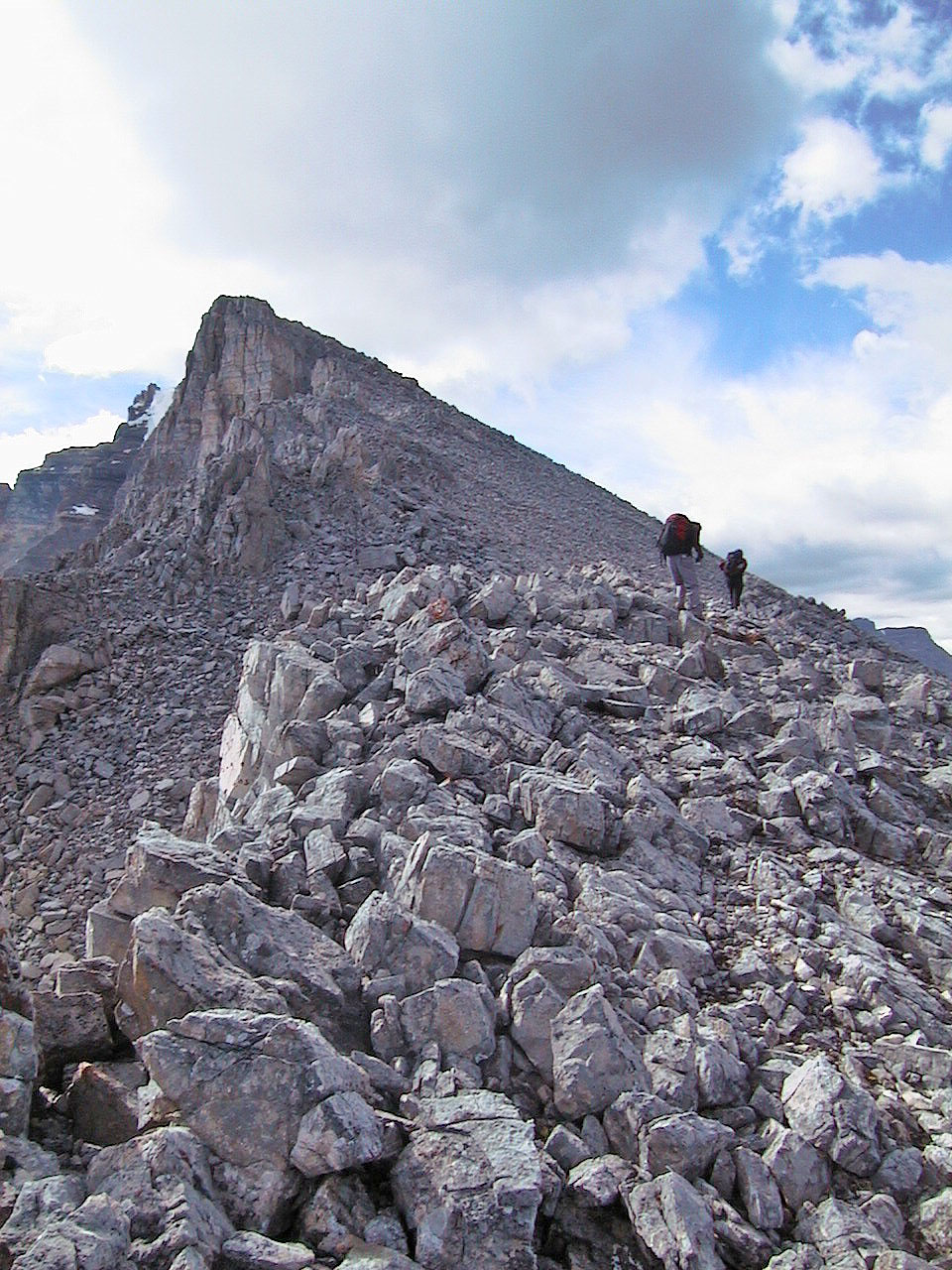 On the ridge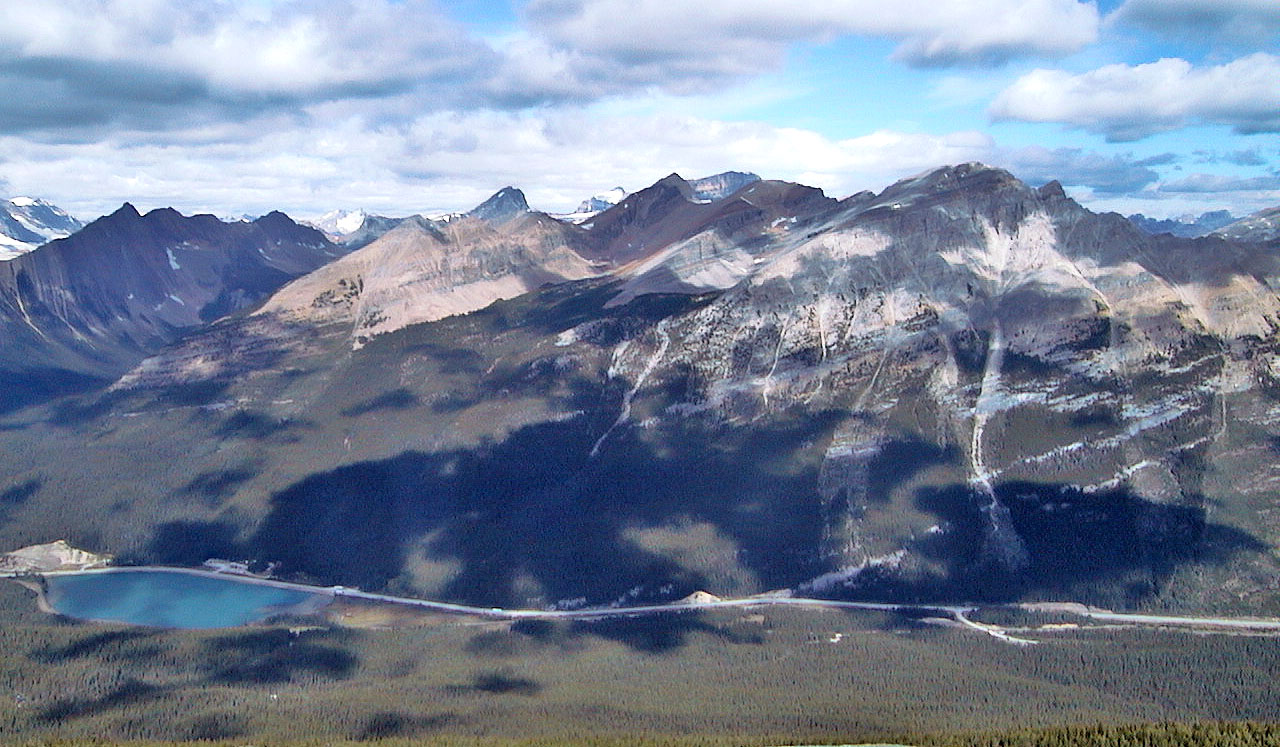 Looking across Kicking Horse Pass at Mount Ogden, Paget Peak and Mount Bosworth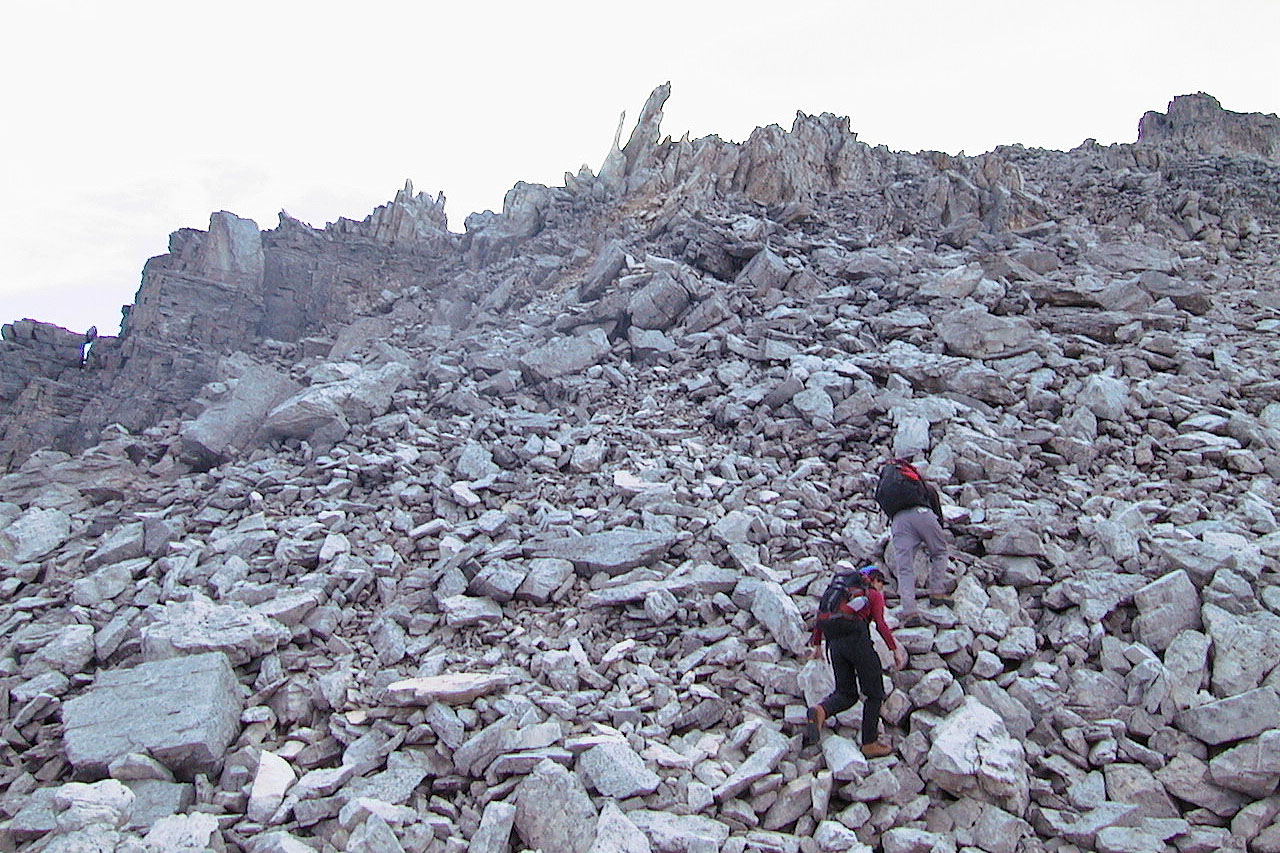 We avoided a jagged section of ridge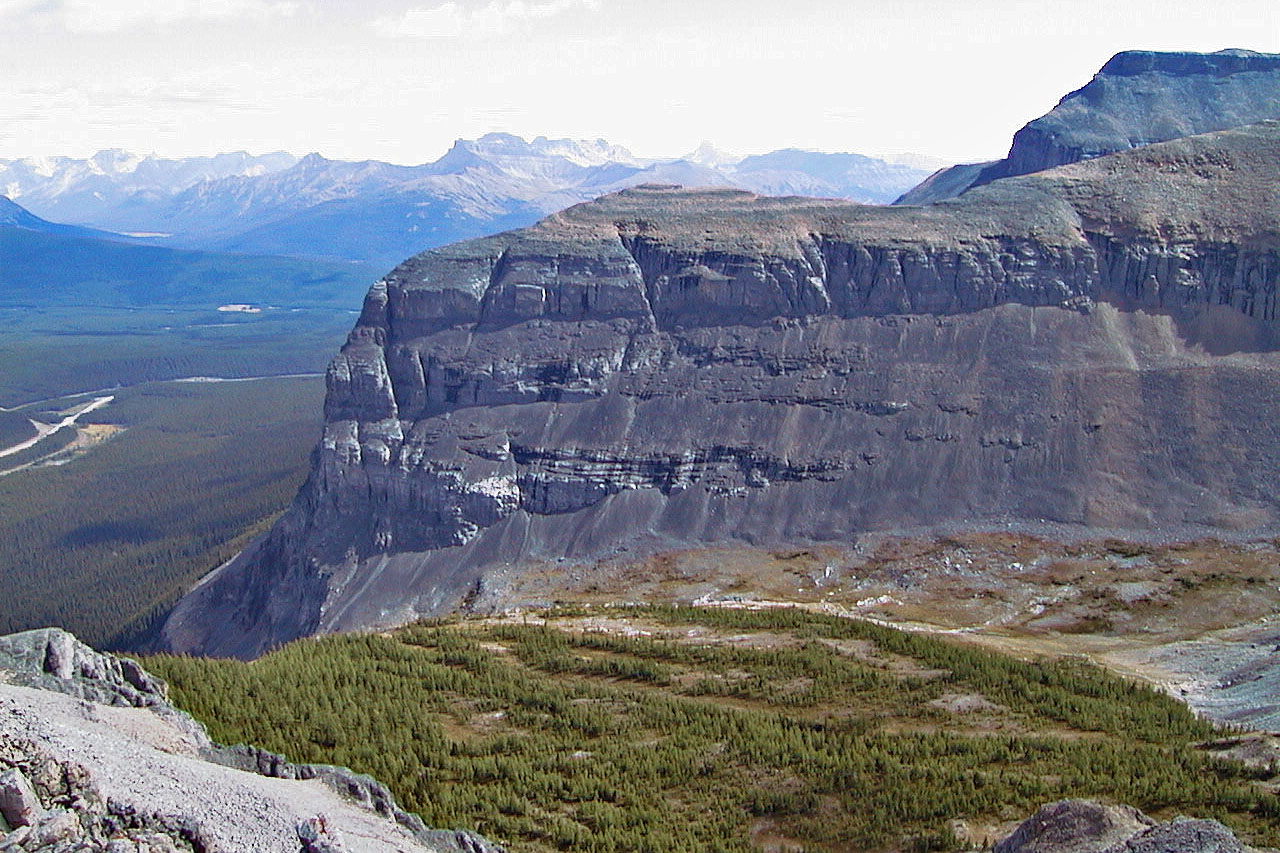 Looking east at the hanging valley above Ross Lake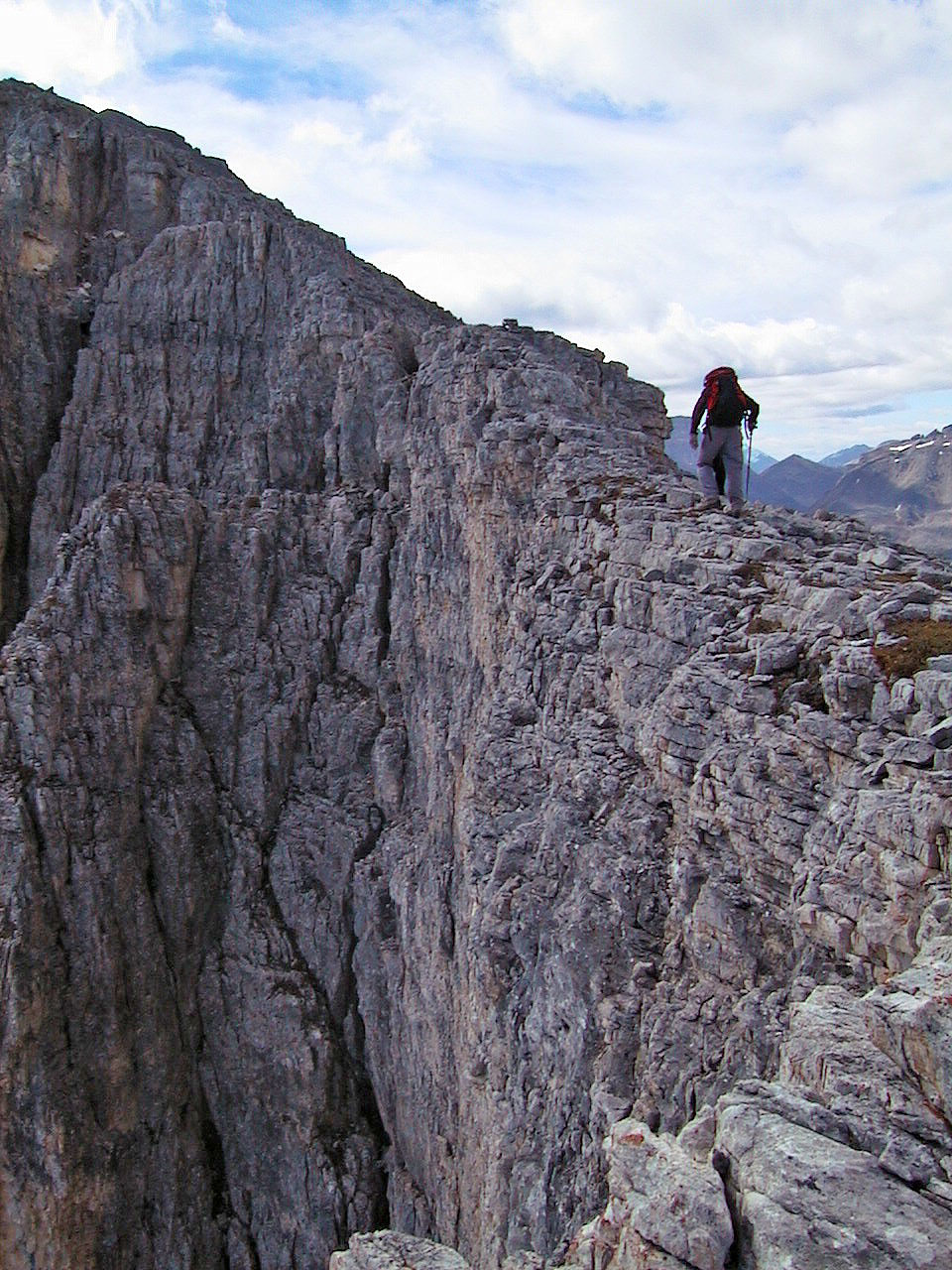 Gert hikes along a clifftop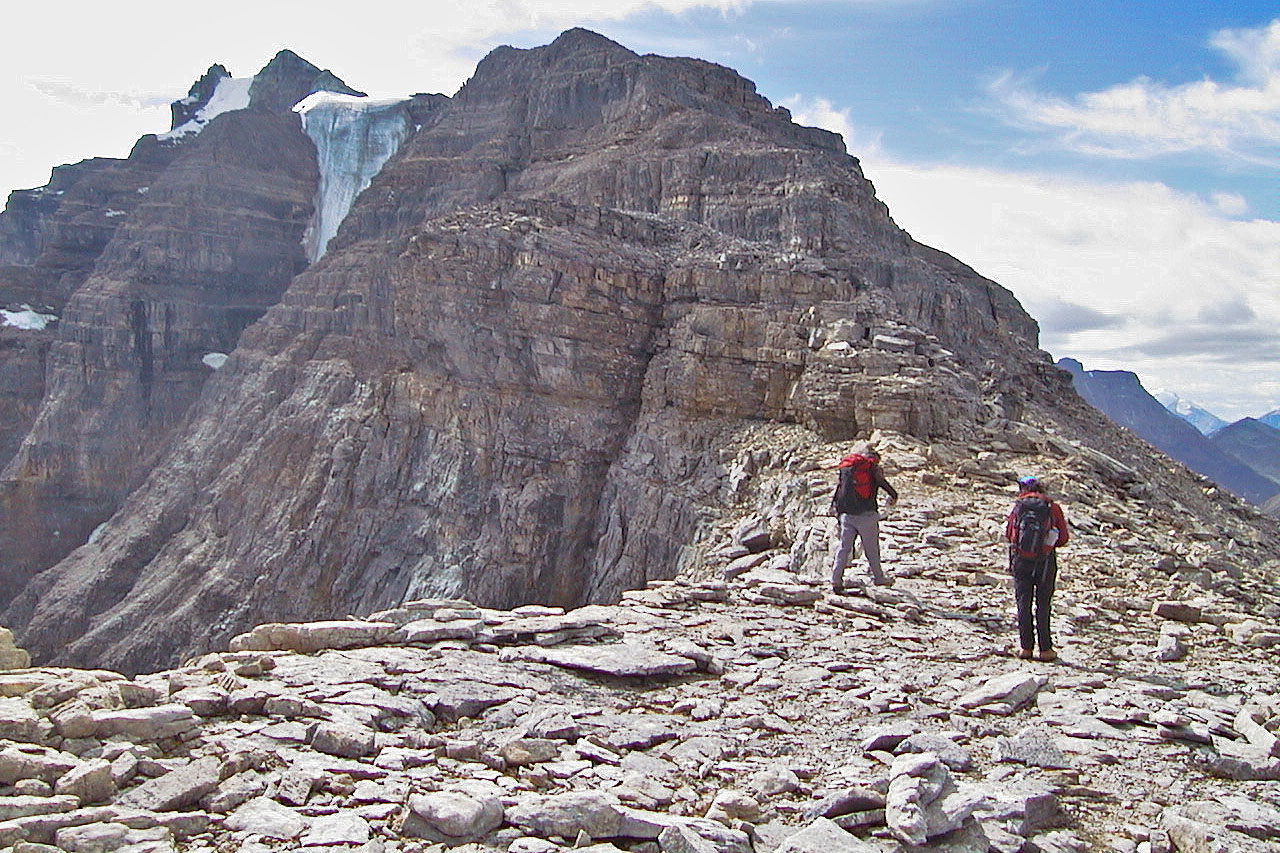 Typical climbing on the ridge. When the scrambling looked difficult, we went around to the right.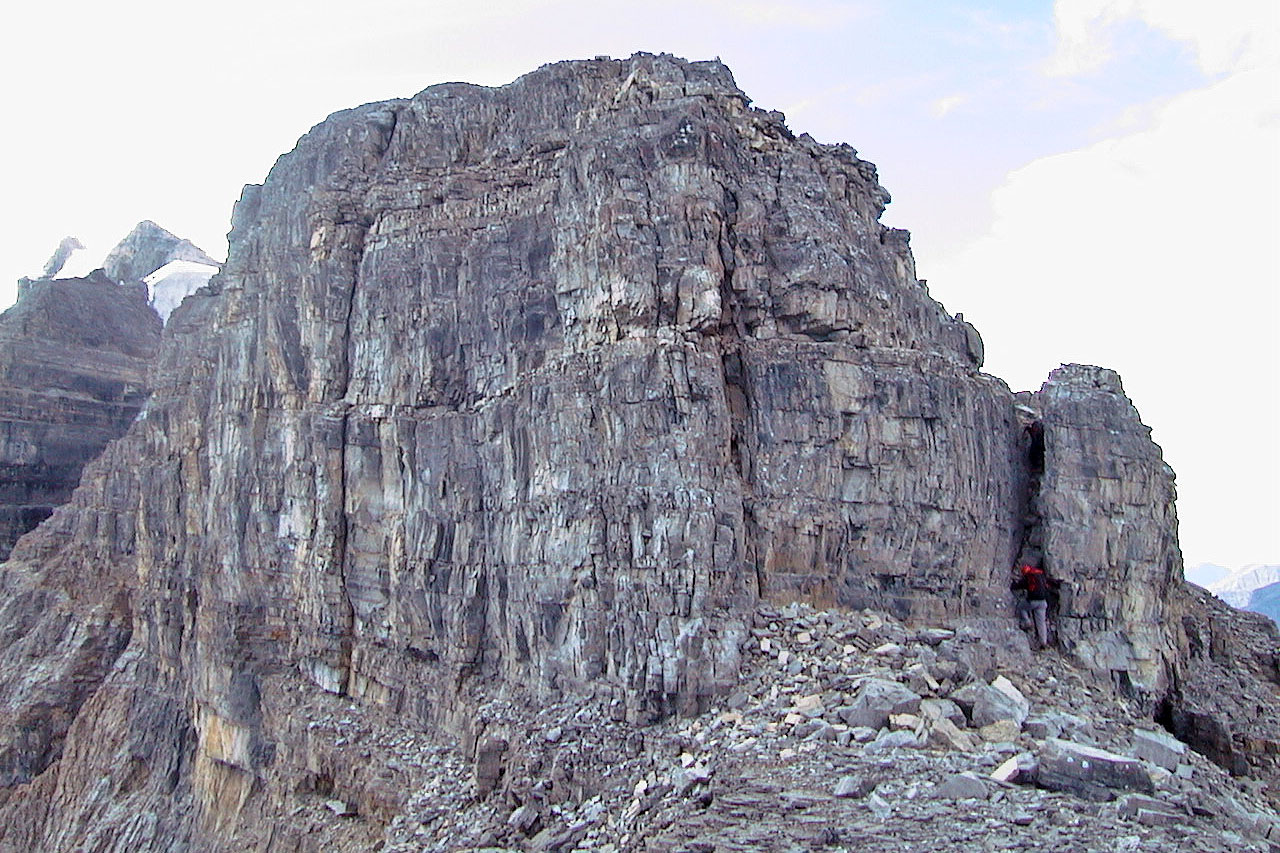 Scrambling up the chimney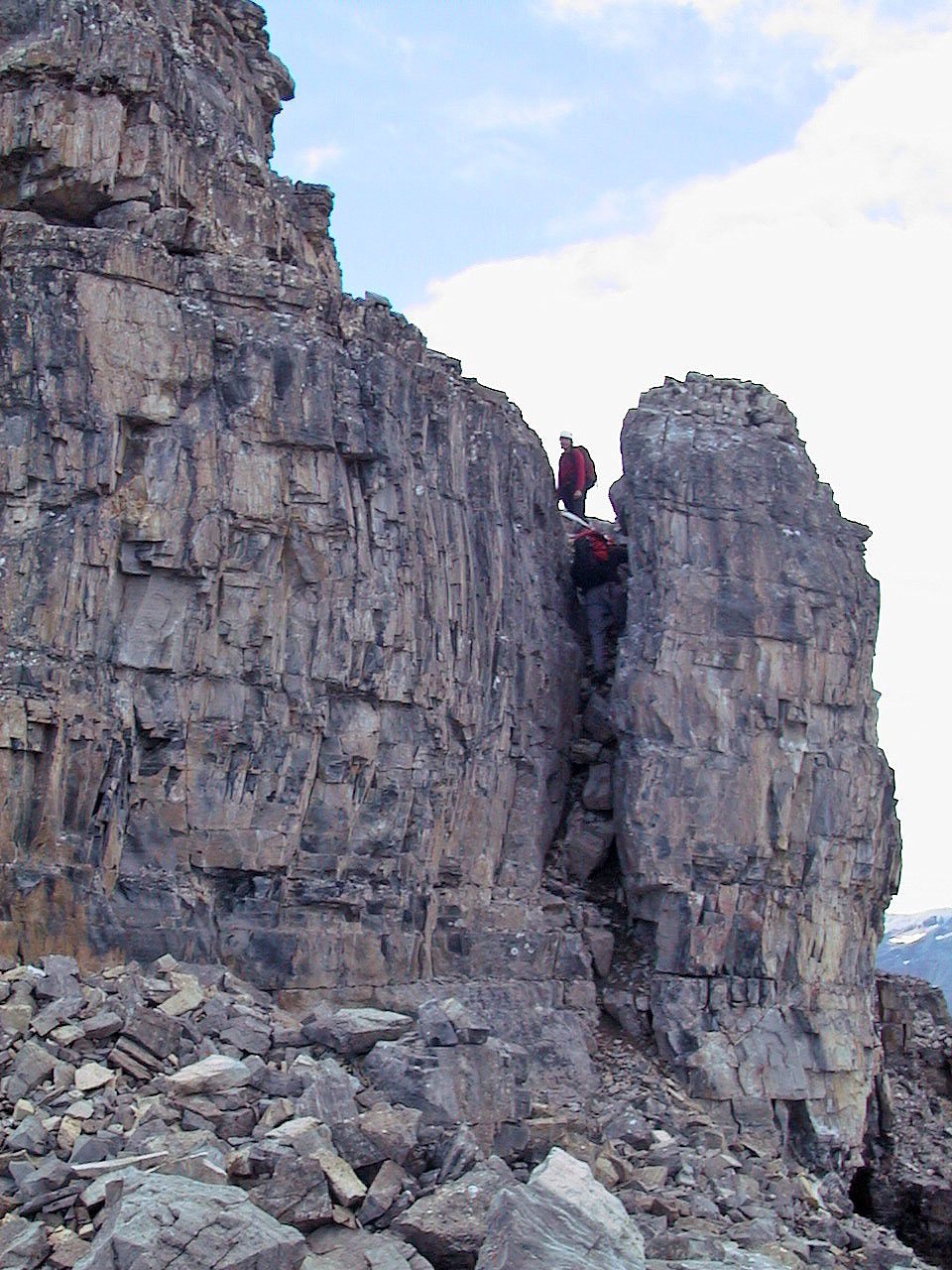 A closer look at the chimney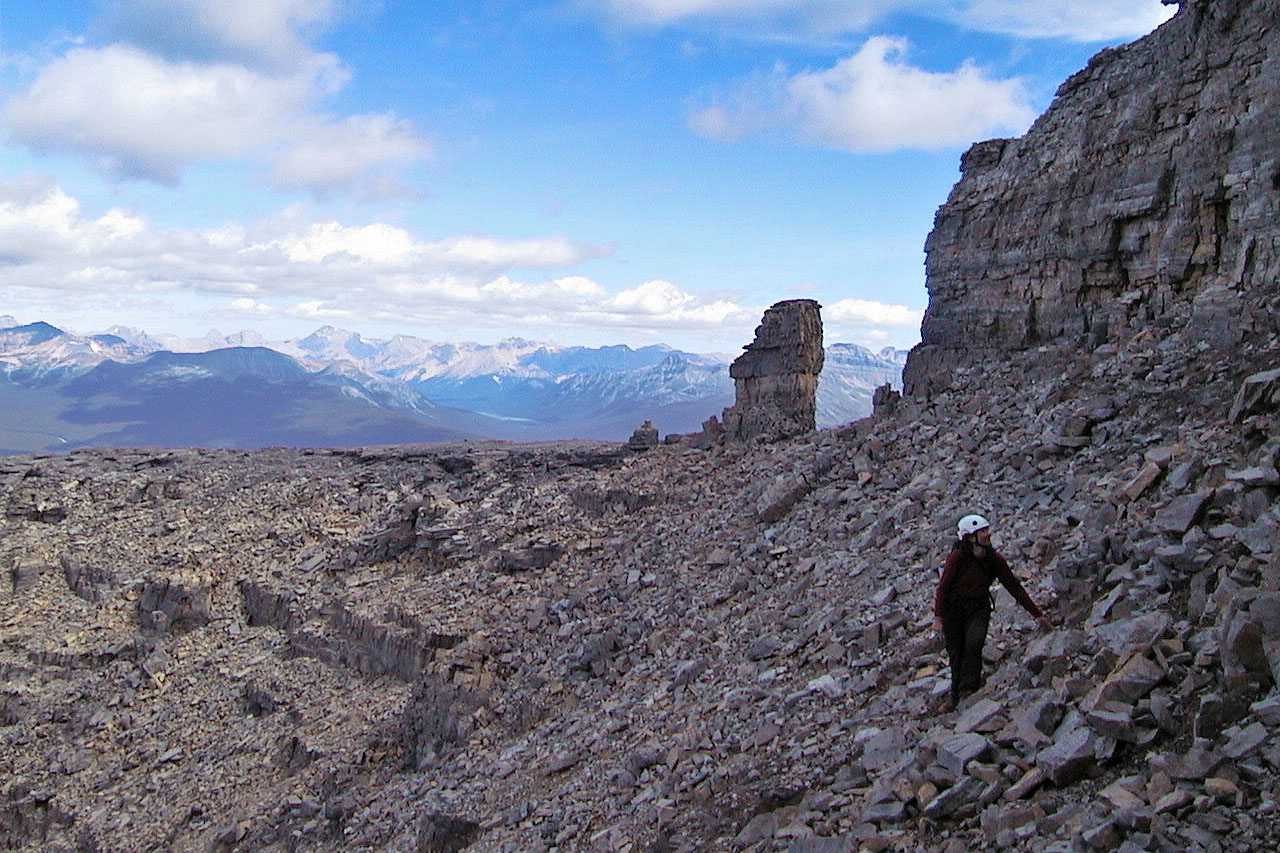 Looking for a place to regain the ridge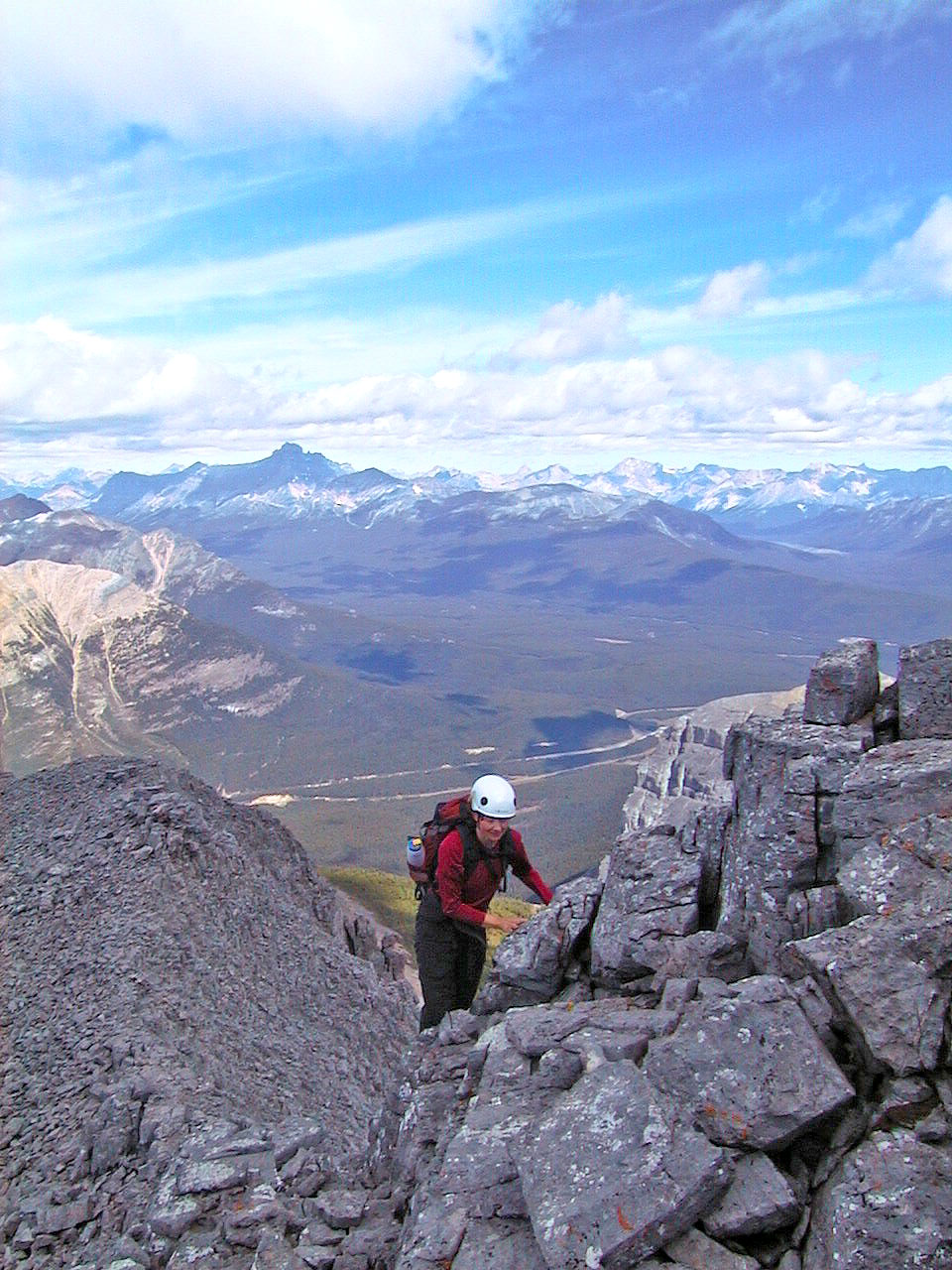 Dinah scrambles up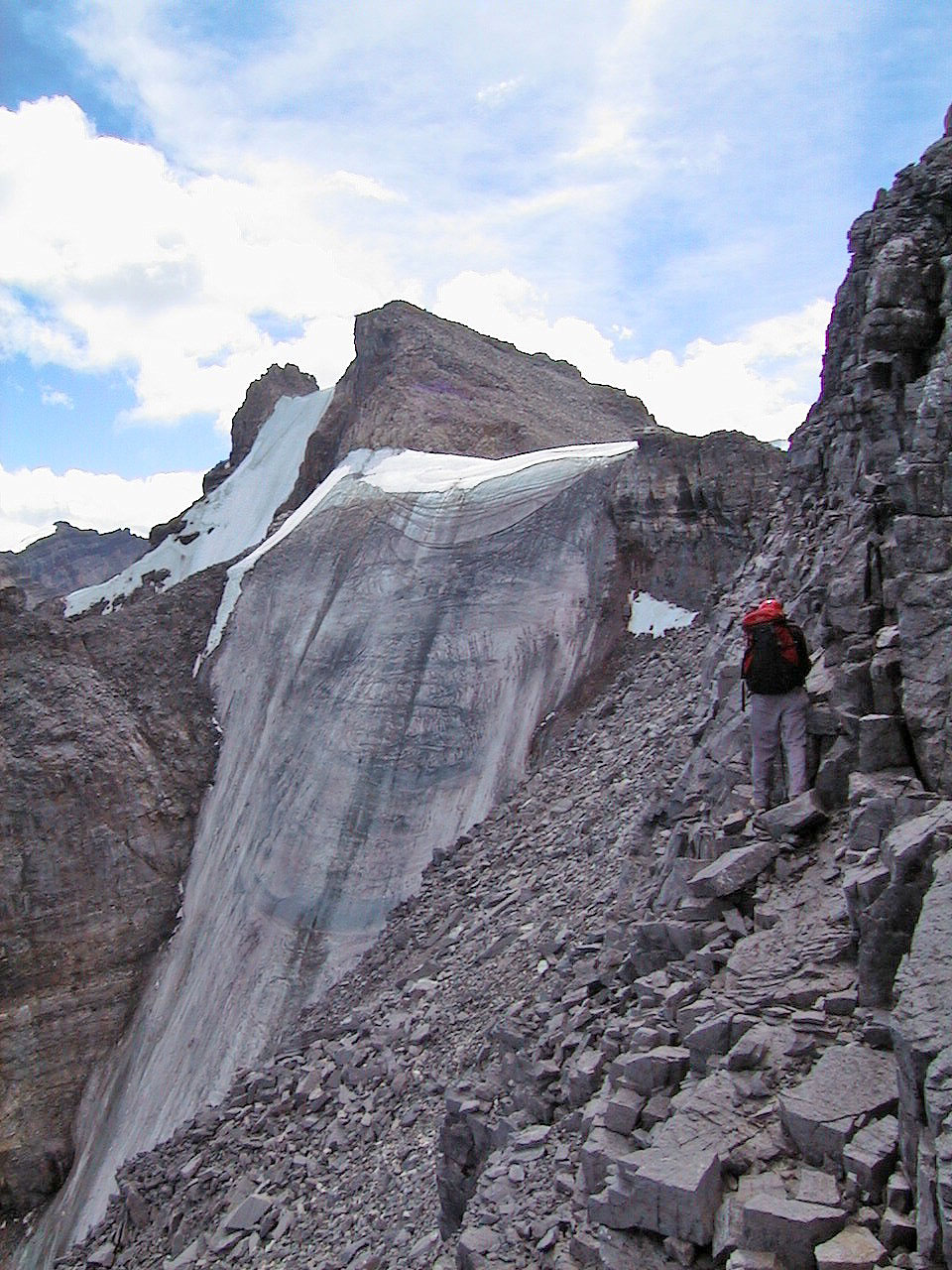 A closer look at the two summits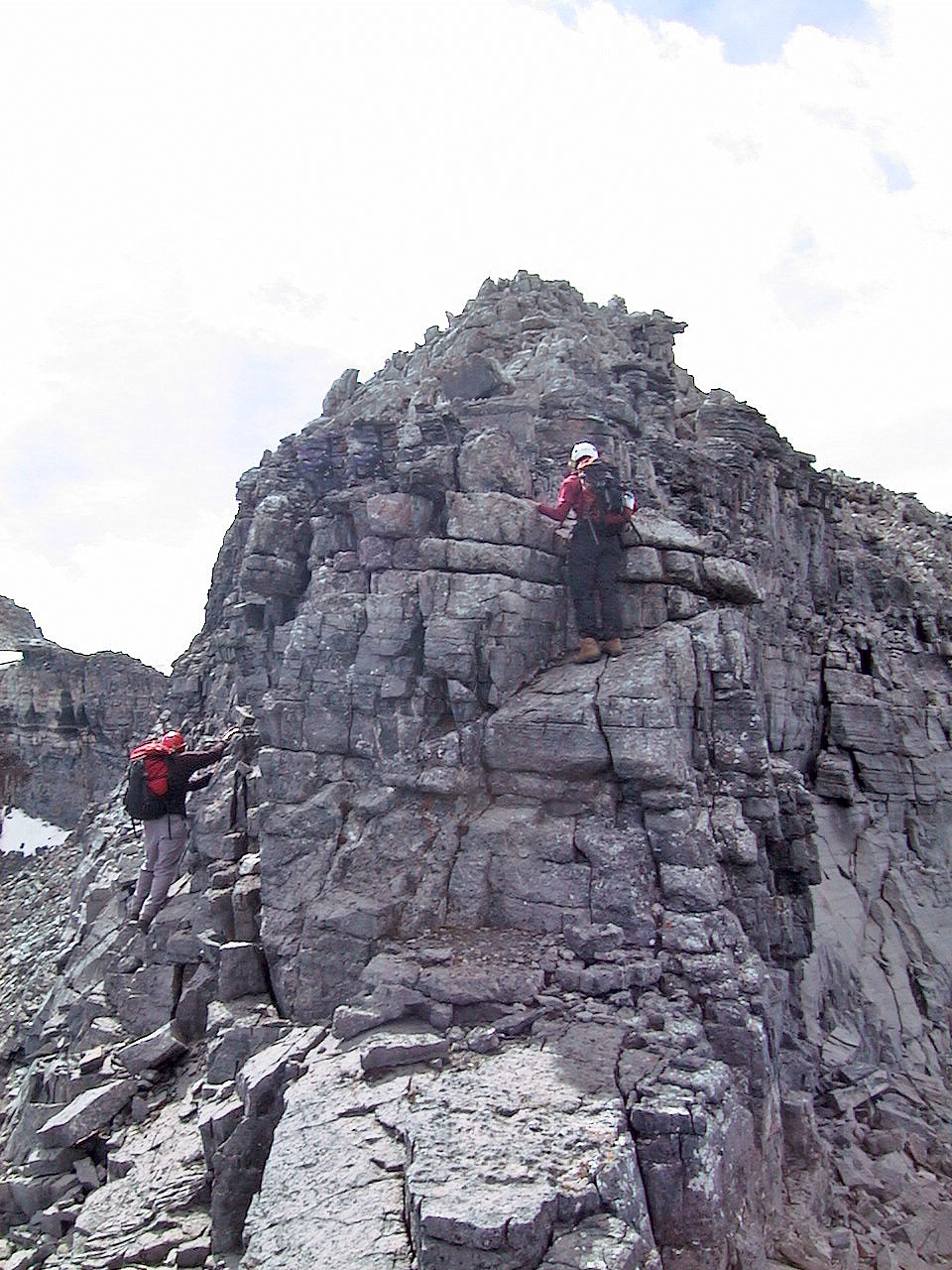 Almost at the summit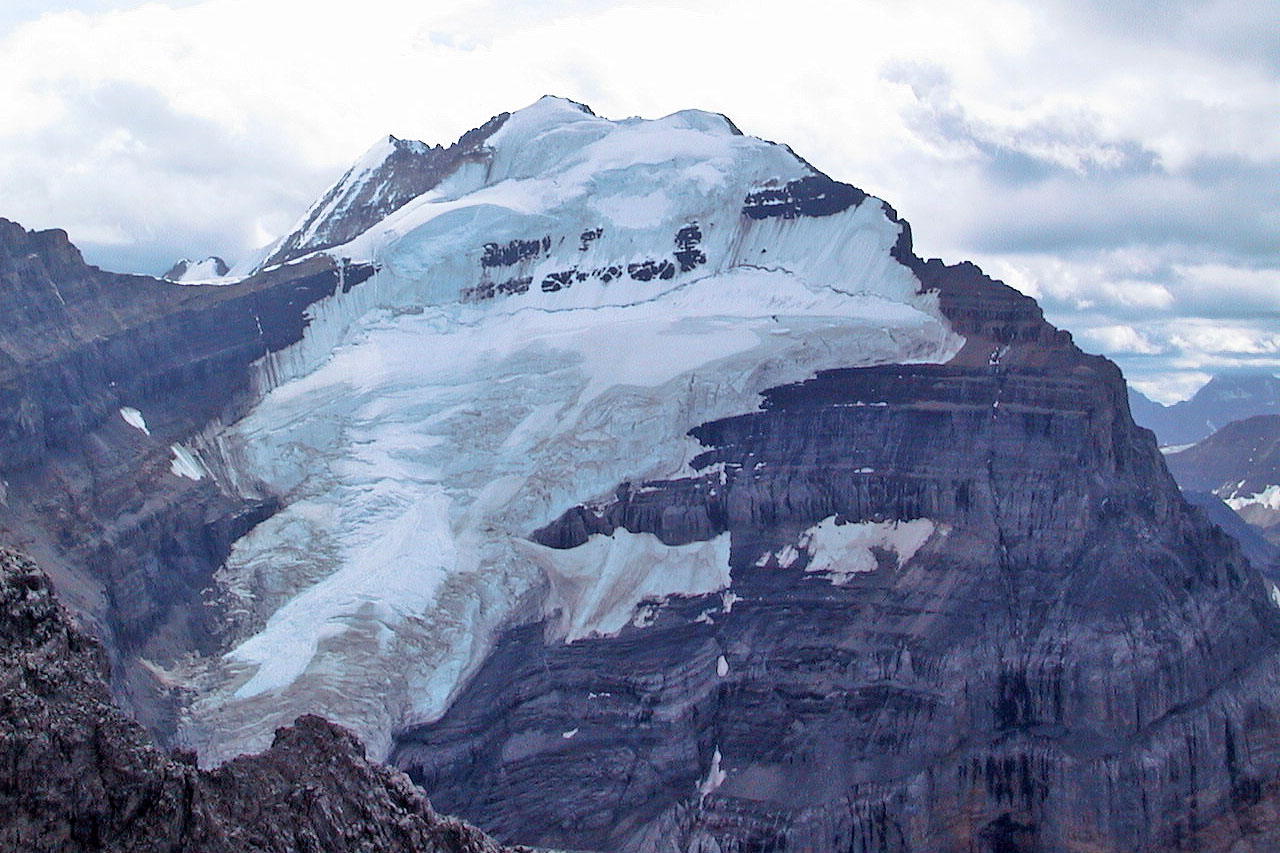 North Peak of Mount Victoria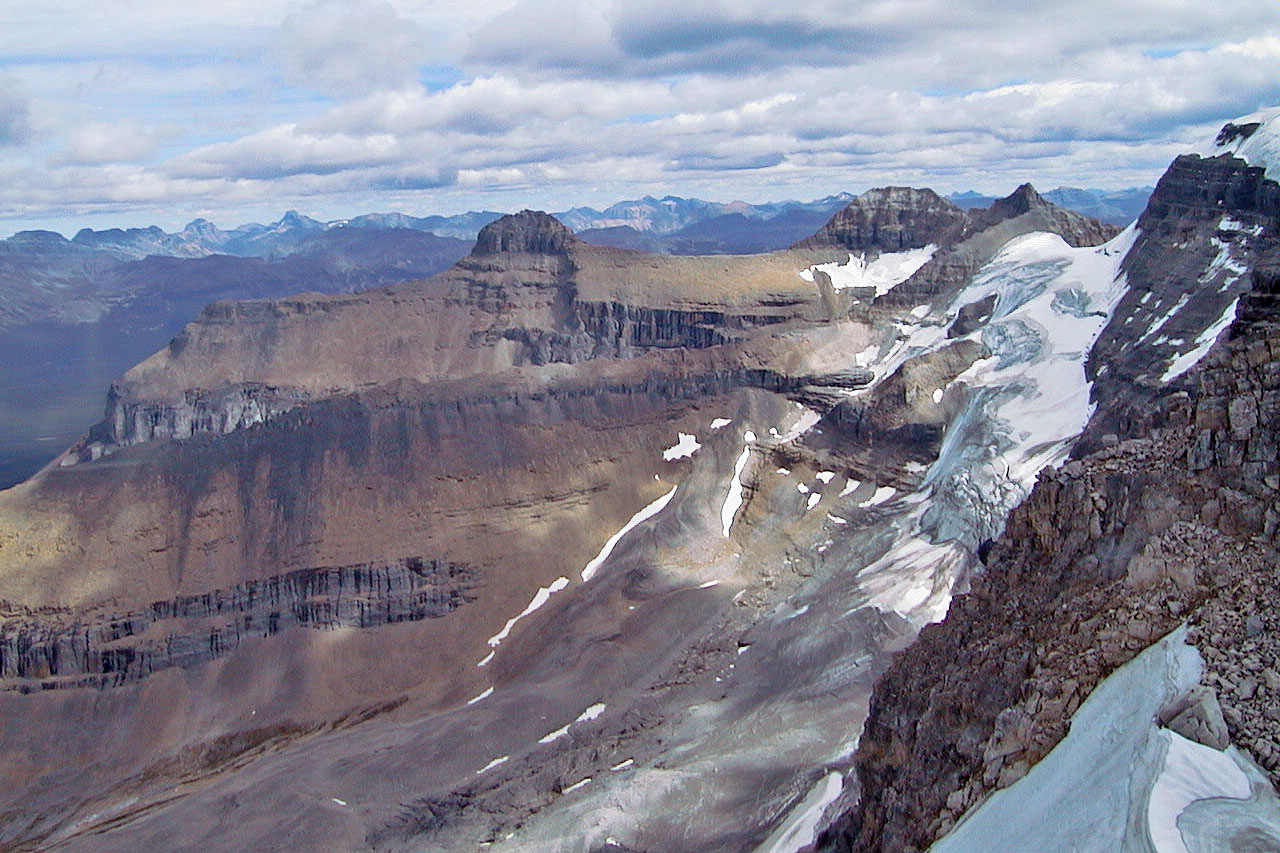 Mount Niblock and Mount Whyte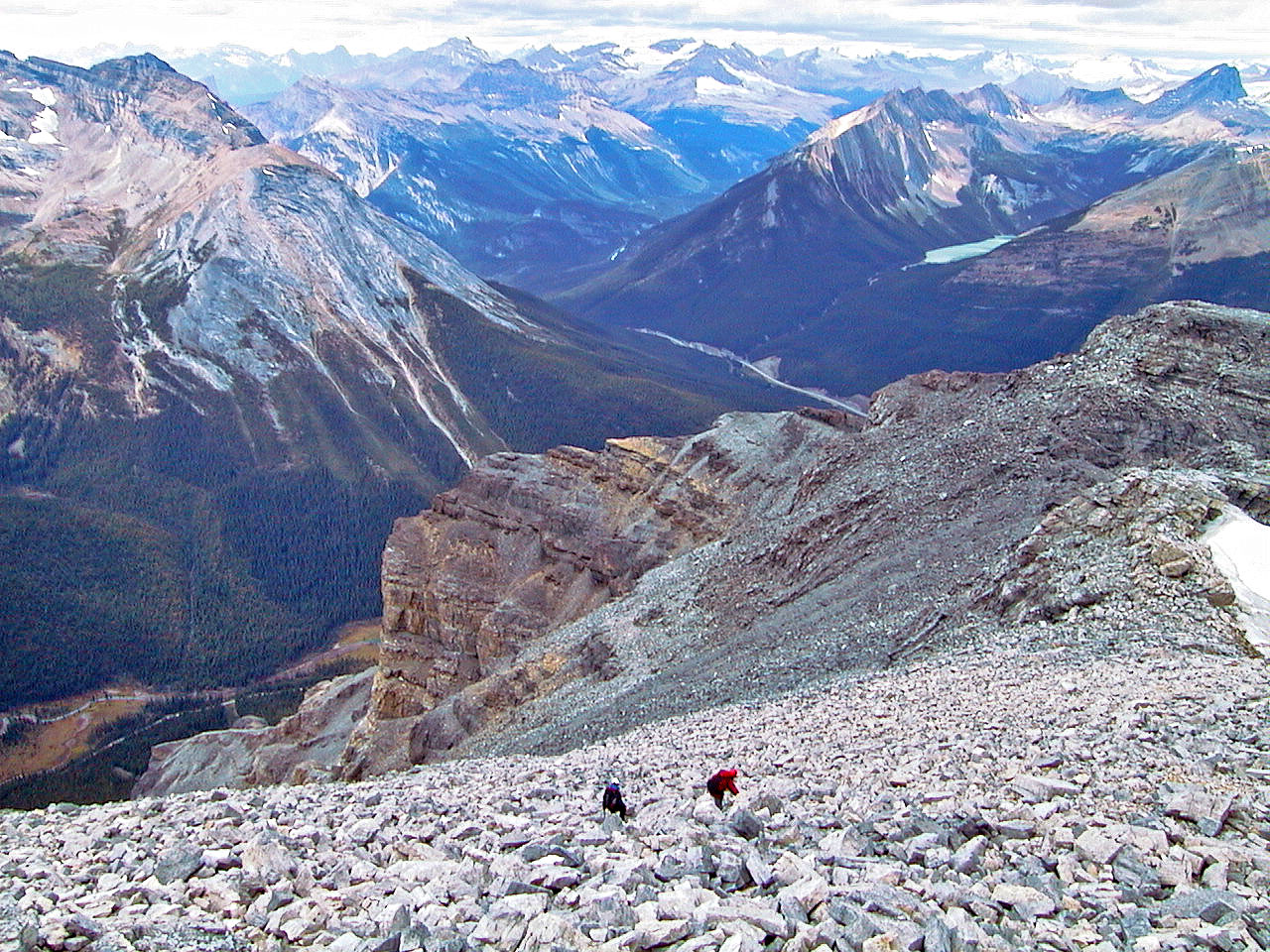 Heading back down the talus slope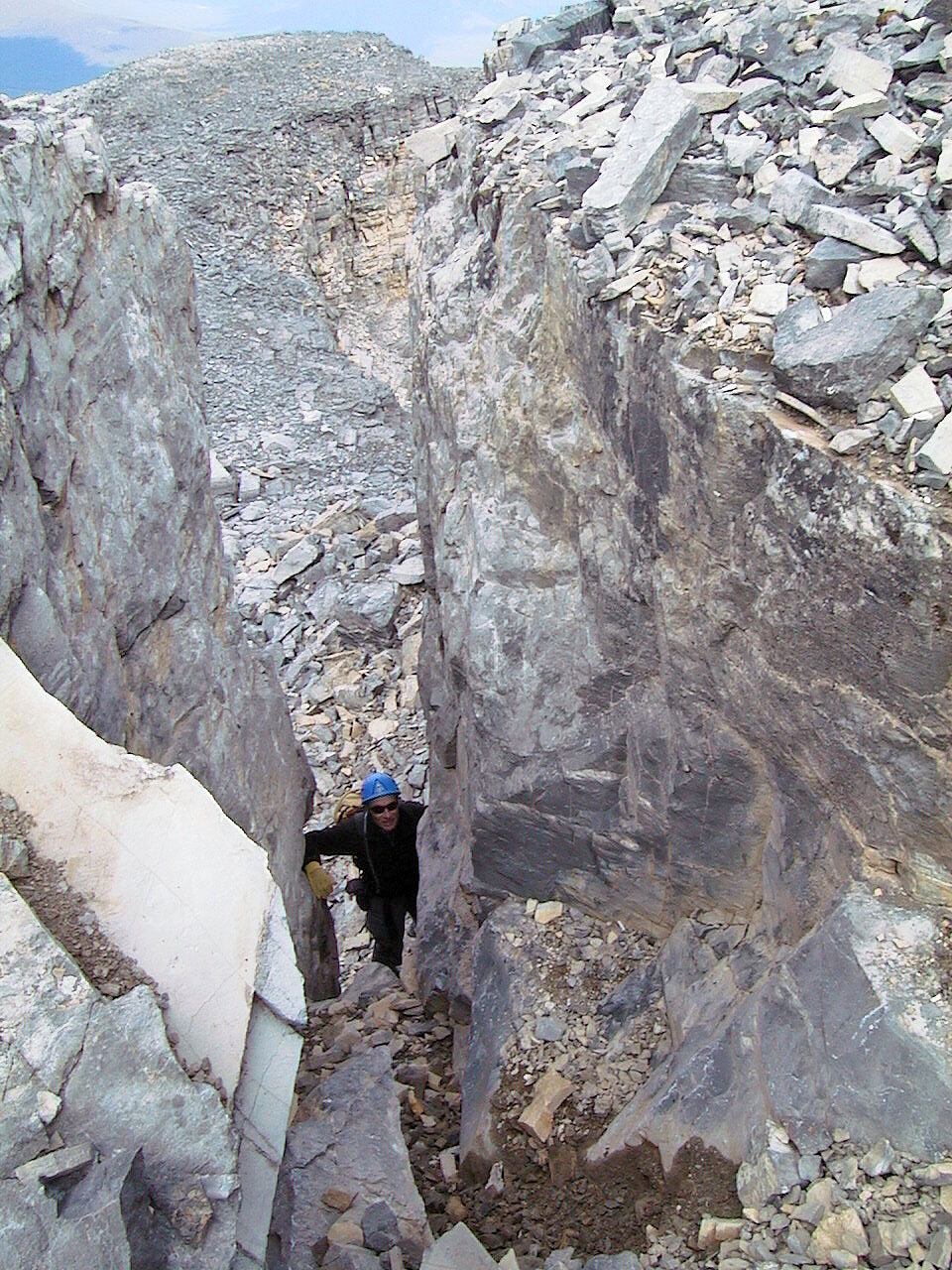 Back at the chimney

Starting along on the goat track above Ross Lake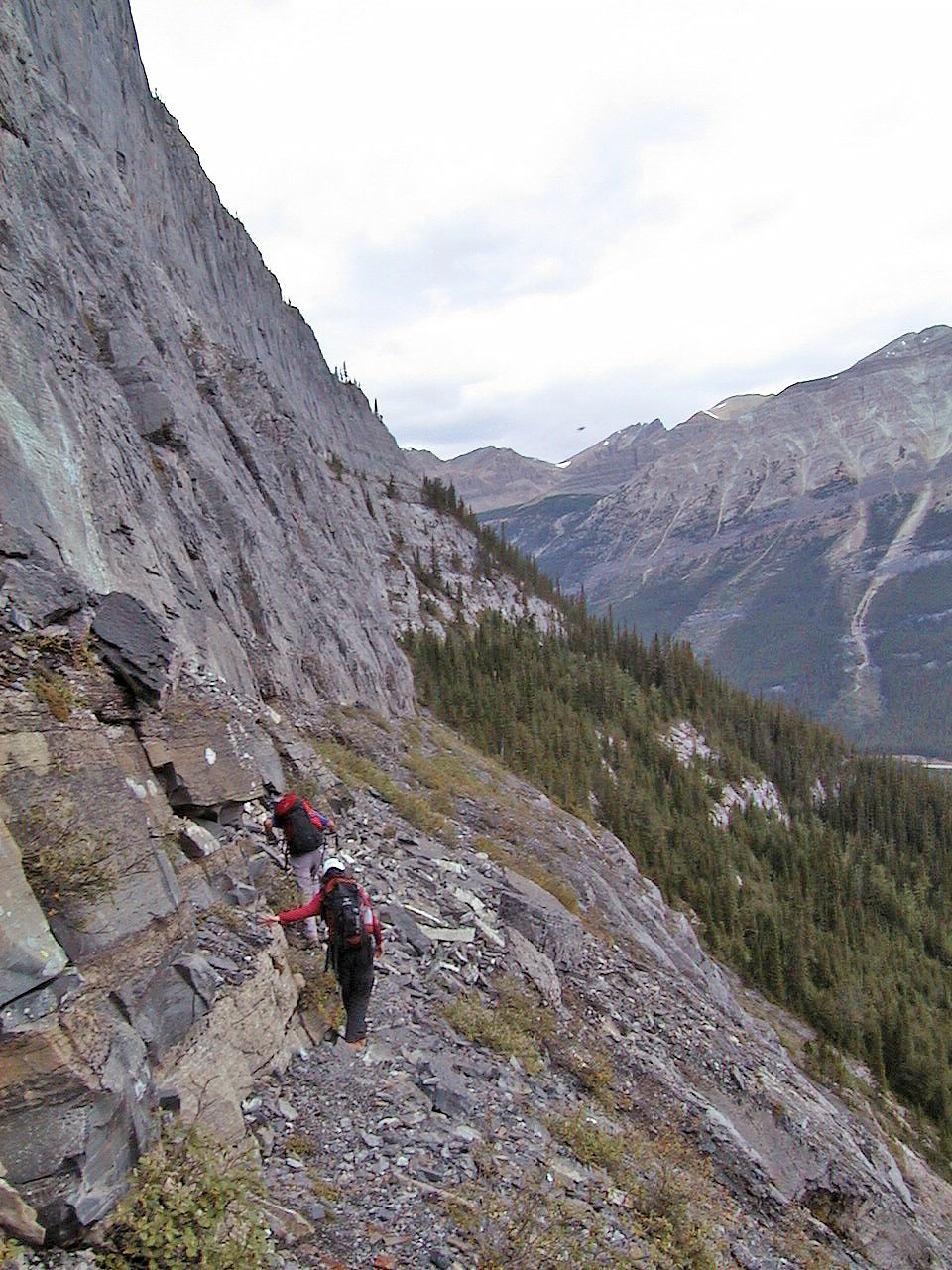 Following a goat trail on the ledge on the descent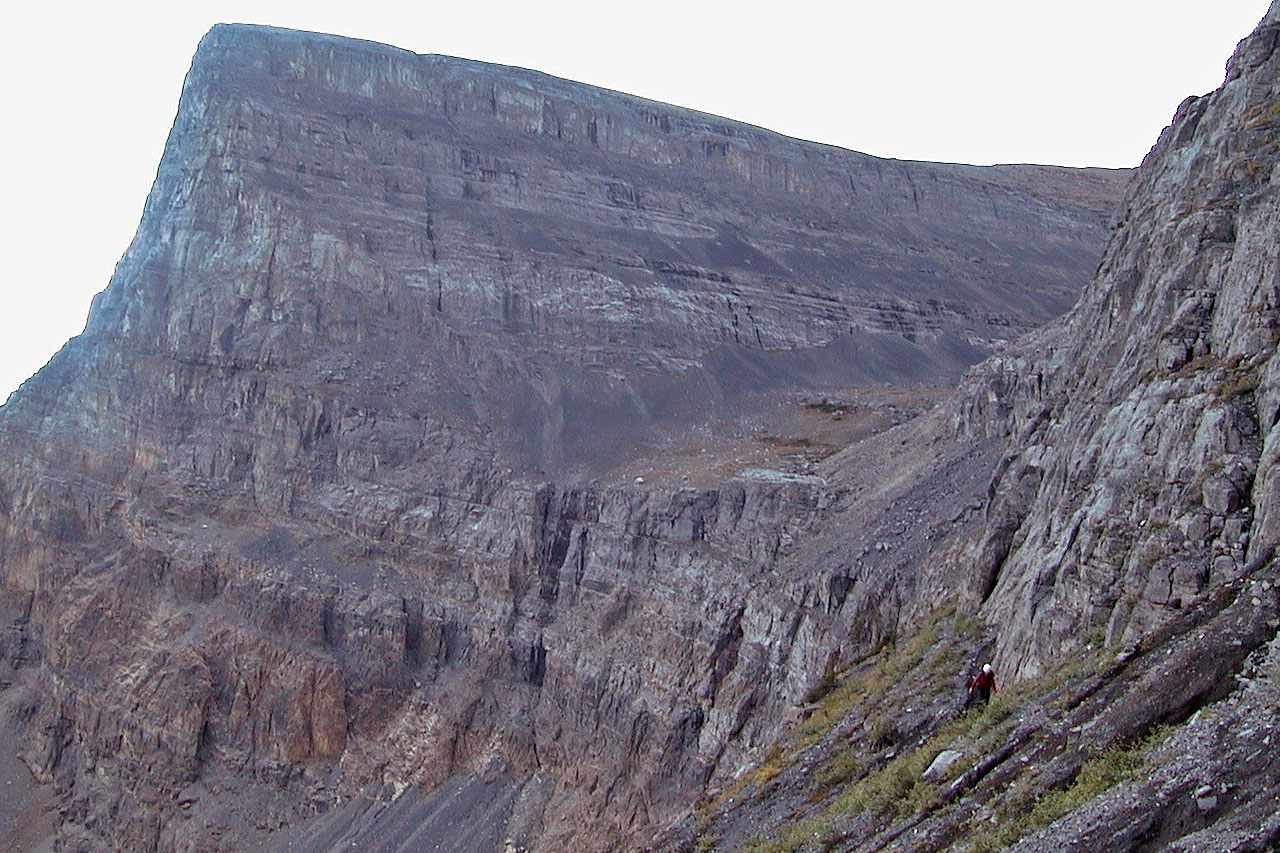 Looking back along the slope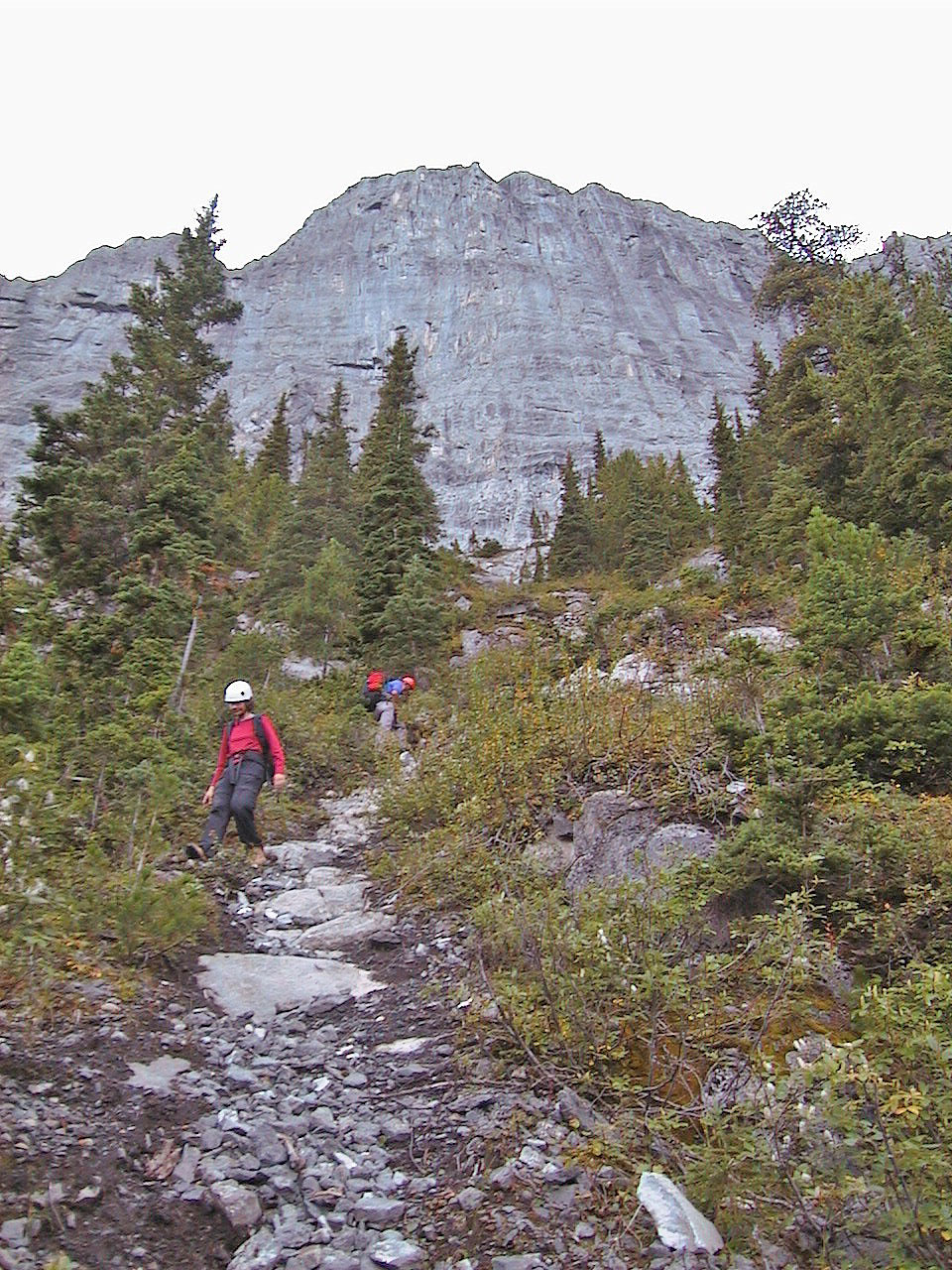 Heading down to the lake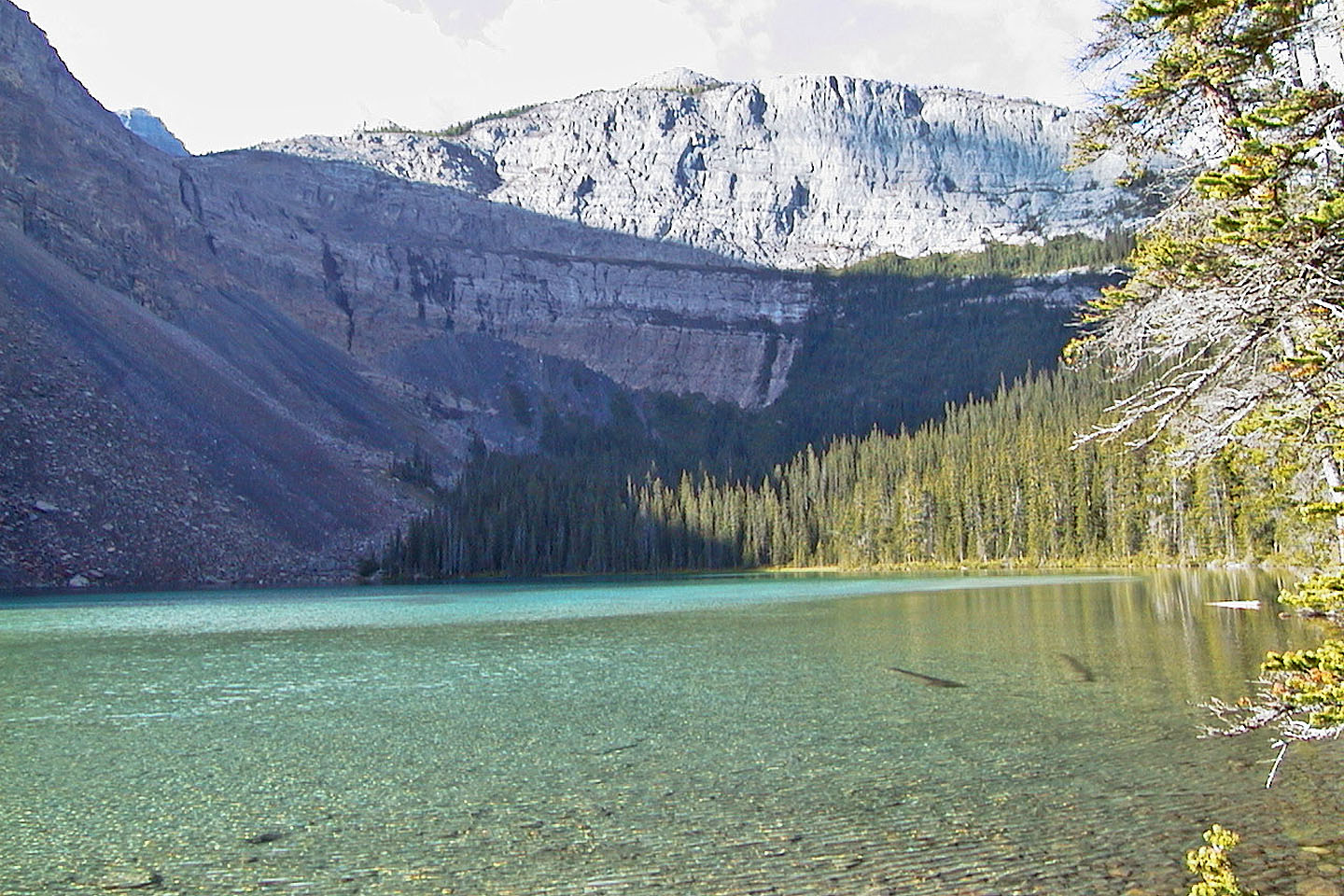 From Ross Lake, the ledge appears as a long green line partway up the face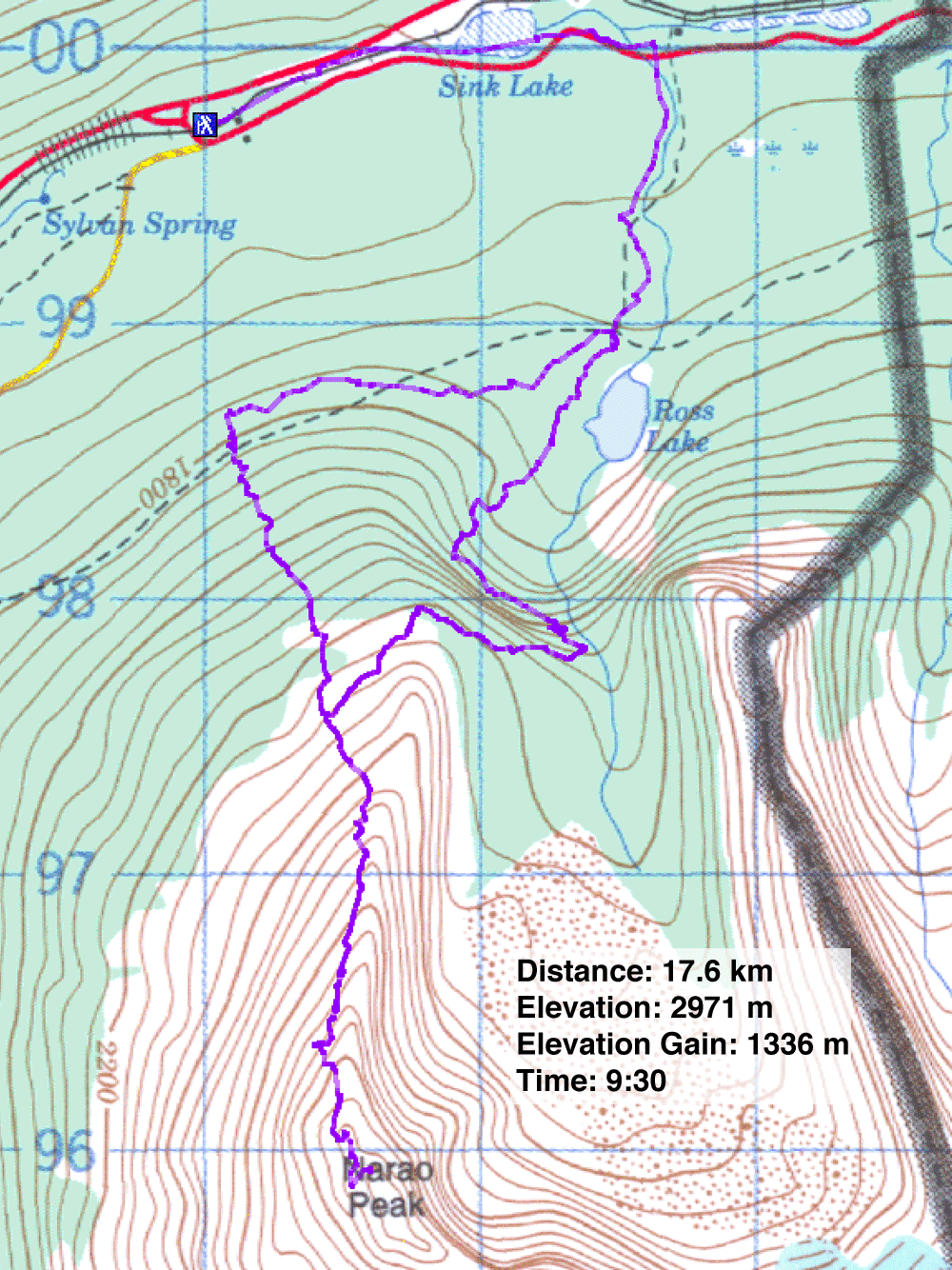 82 N/8 Lake Louise