bobspirko.ca | Home | Canada Trips | US Trips | Hiking | Snowshoeing | MAP | About

Grizzly Peak
Kananaskis, Alberta
September 21, 2014
Distance: 6.0
Cumulative Elevation Gain: 890 m
Grizzly Peak is a delightful short hike. With a solid trail most of the way, I found it faster than when I did it in 2002. The 2003 edition of Scrambles suggests a trip time of 4-6 hours, which is quicker than the 1999 edition (5-9 hours). But now that a trail has been hammered into the mountainside, 3-5 hours seems more reasonable.
The trail begins on the north bank of Ripple Rock Creek on Hwy 40. I found ample parking on the east side of the highway immediately south of the creek. From there the trail soon climbs up through minor cliff bands. After breaking free of trees, it crosses open slopes before veering left and rising steeply after it meets the base of cliffs. It continues to skirt below cliffs before abruptly ending on the far side of a scree gully. After leaving trail, I hiked up a grassy slope to the broad saddle between Grizzly Peak and Mount Evan-Thomas. From there it was a short hop to the summit.
I was glad I returned to climb Grizzly Peak, not only to take in the fine scenery, but also to see how the approach has changed over the years. What a difference a trail makes!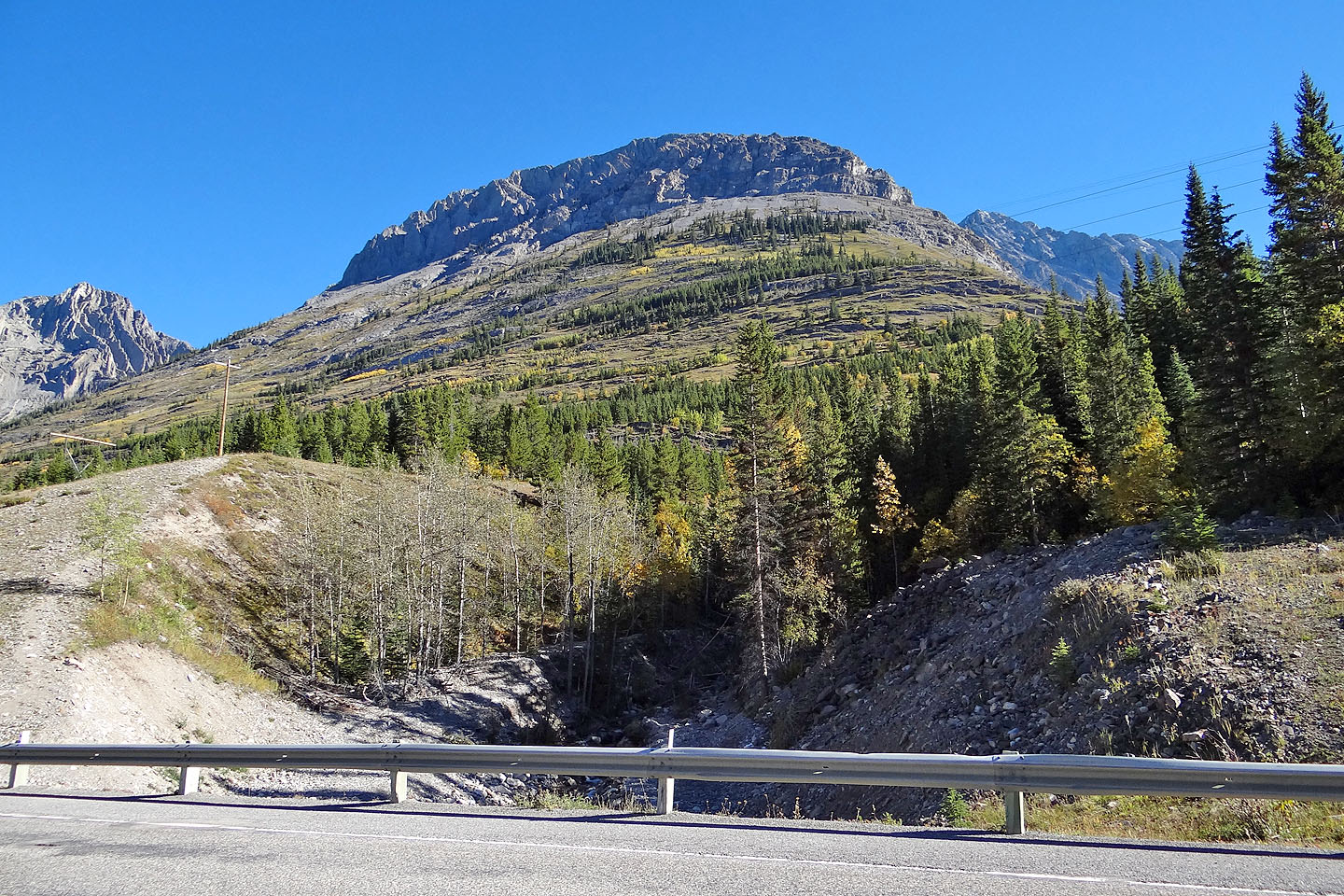 Grizzly Peak from the trailhead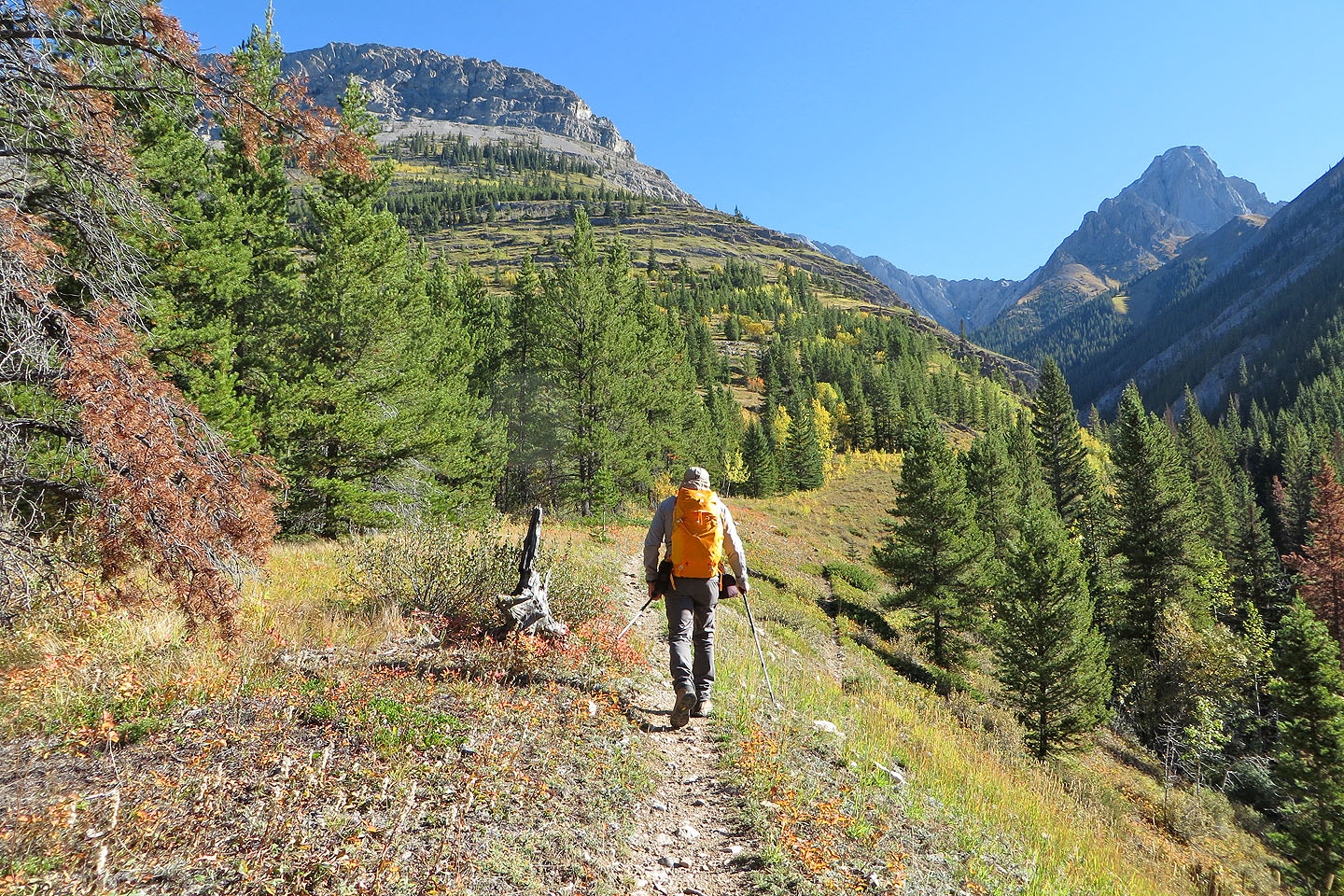 Starting up the trail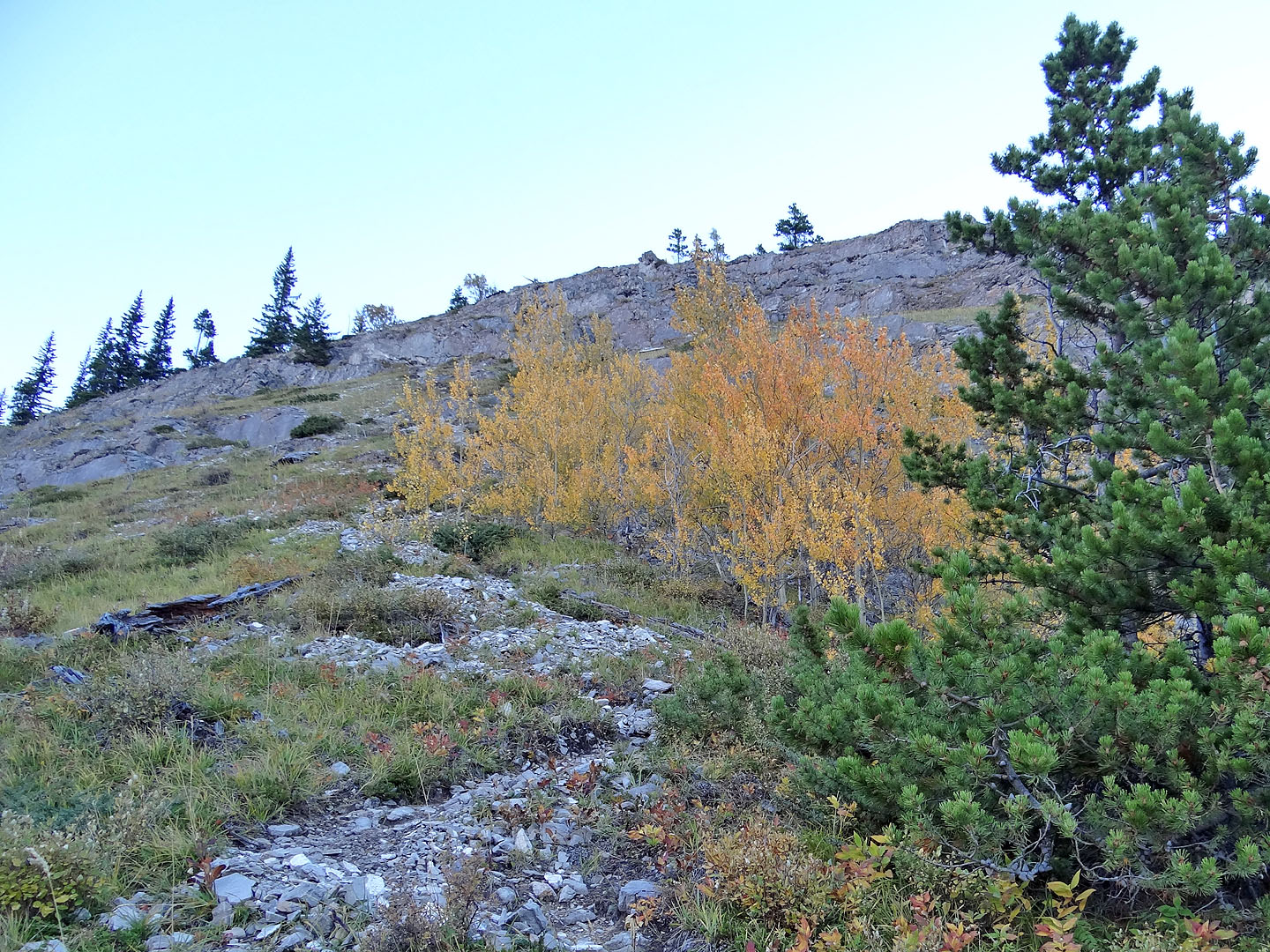 About 30 minutes in, the trails ascends minor cliff bands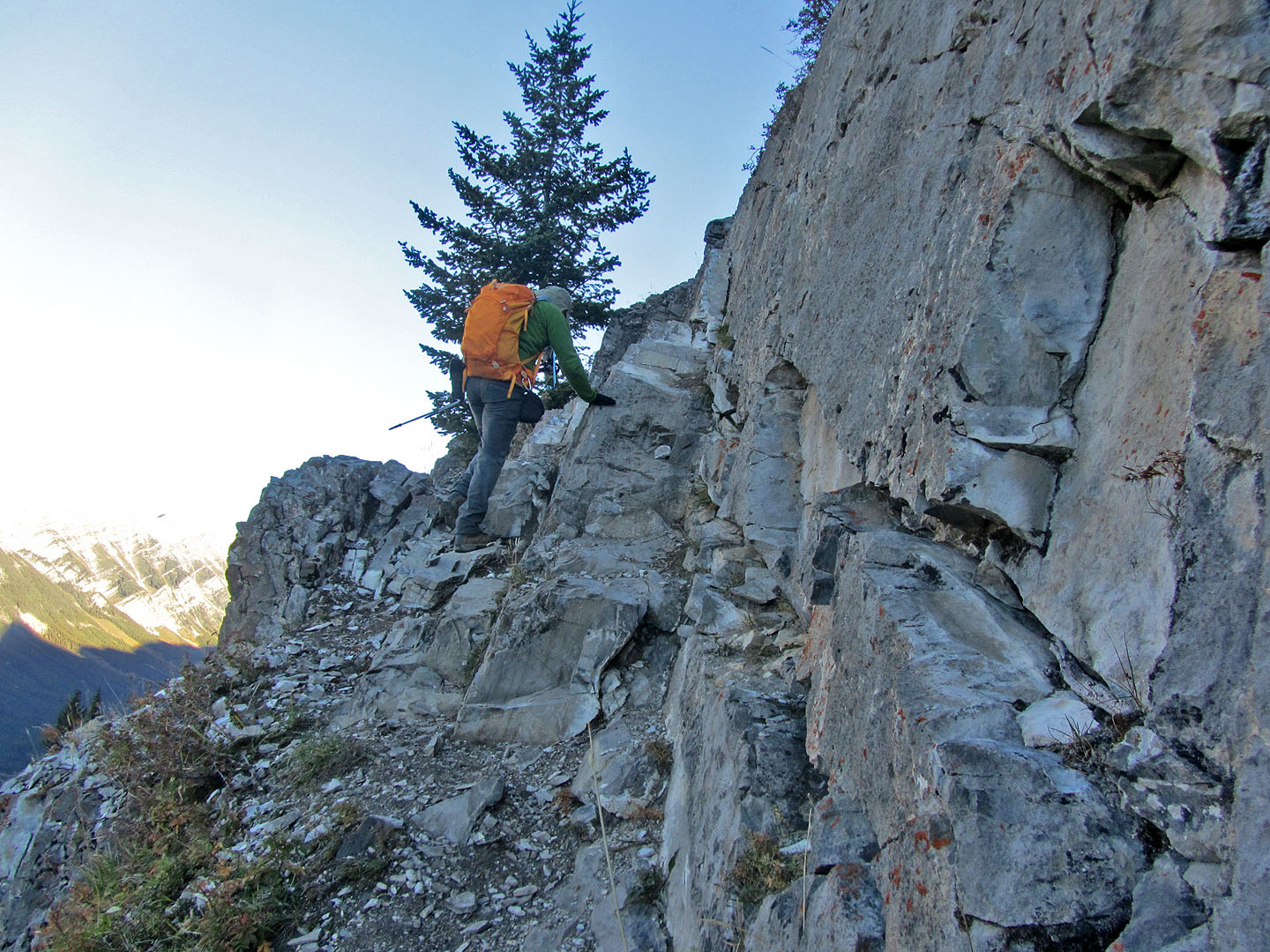 The only scrambling on the trip was on these ledges in the cliff bands. Turn right at the top.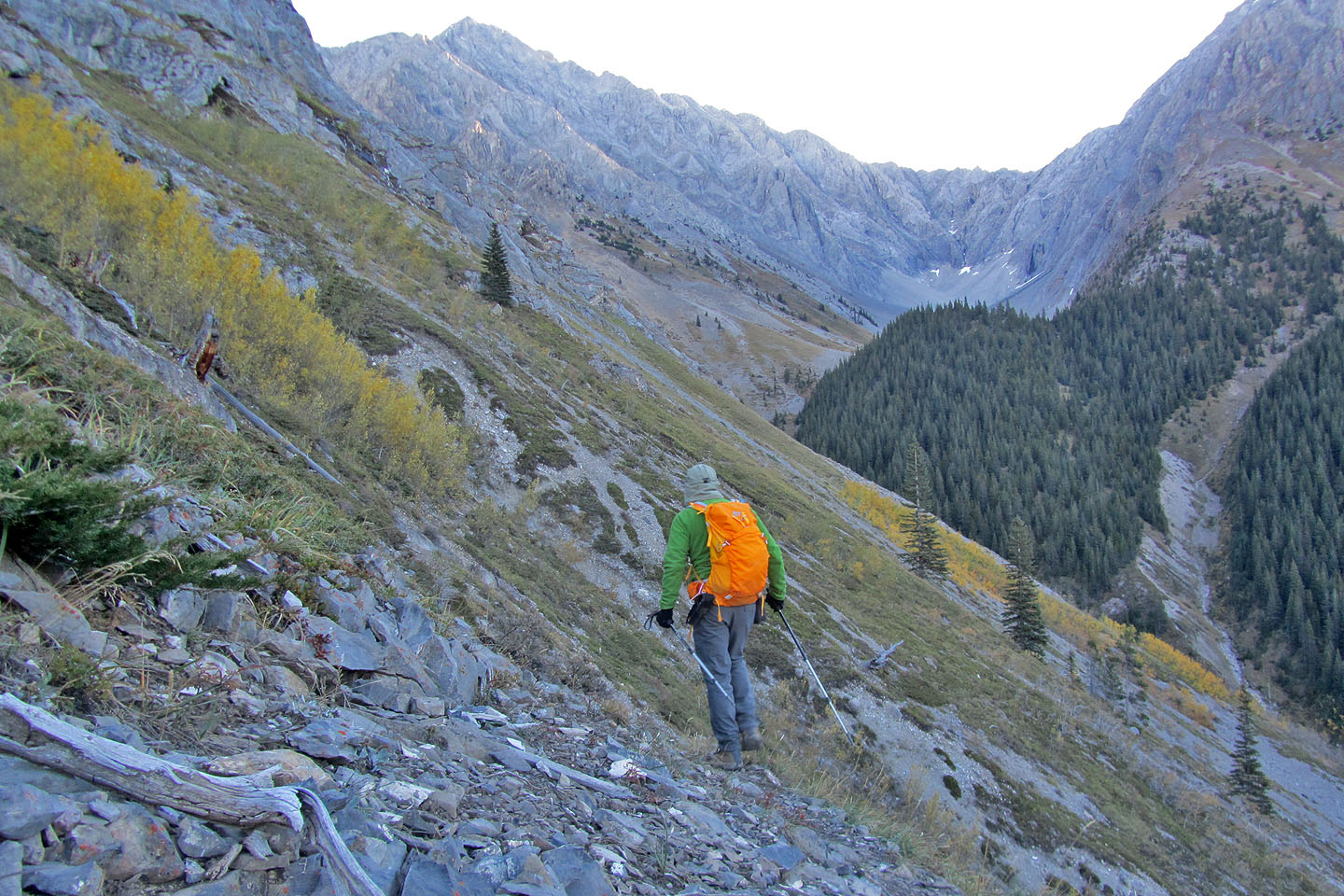 A little later the trail traverses open slopes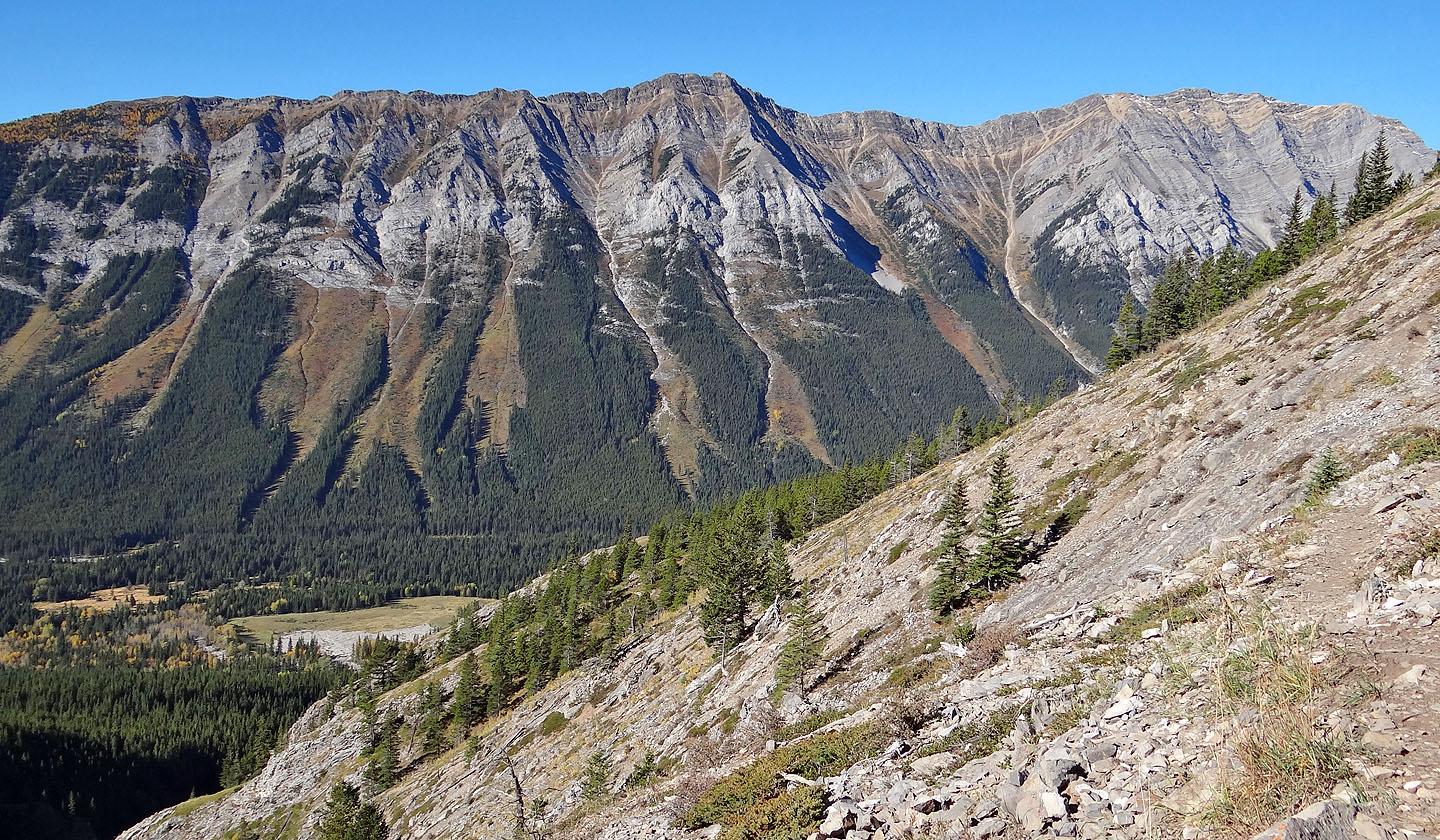 Mount Lawson sits across the highway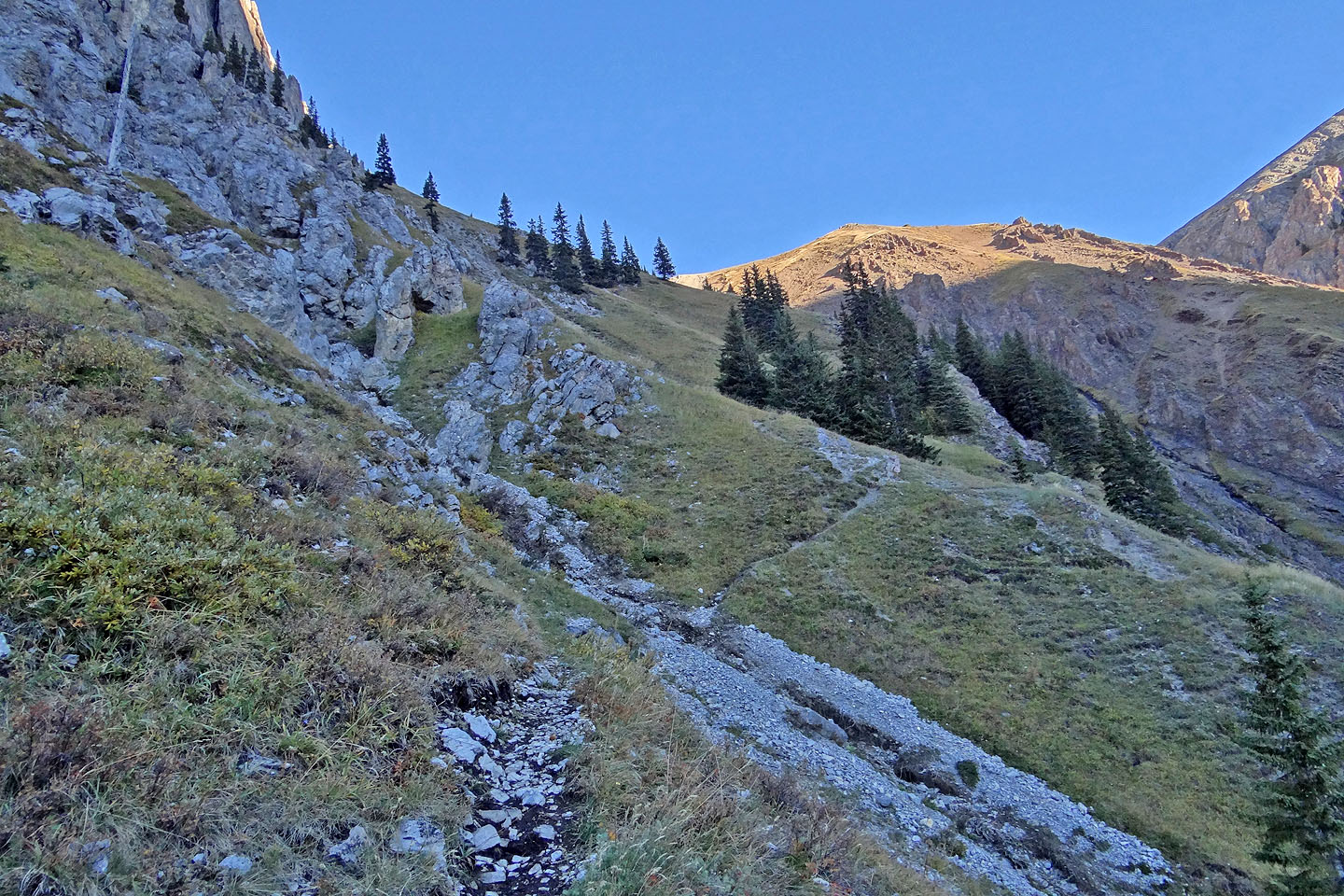 The trail swings towards the saddle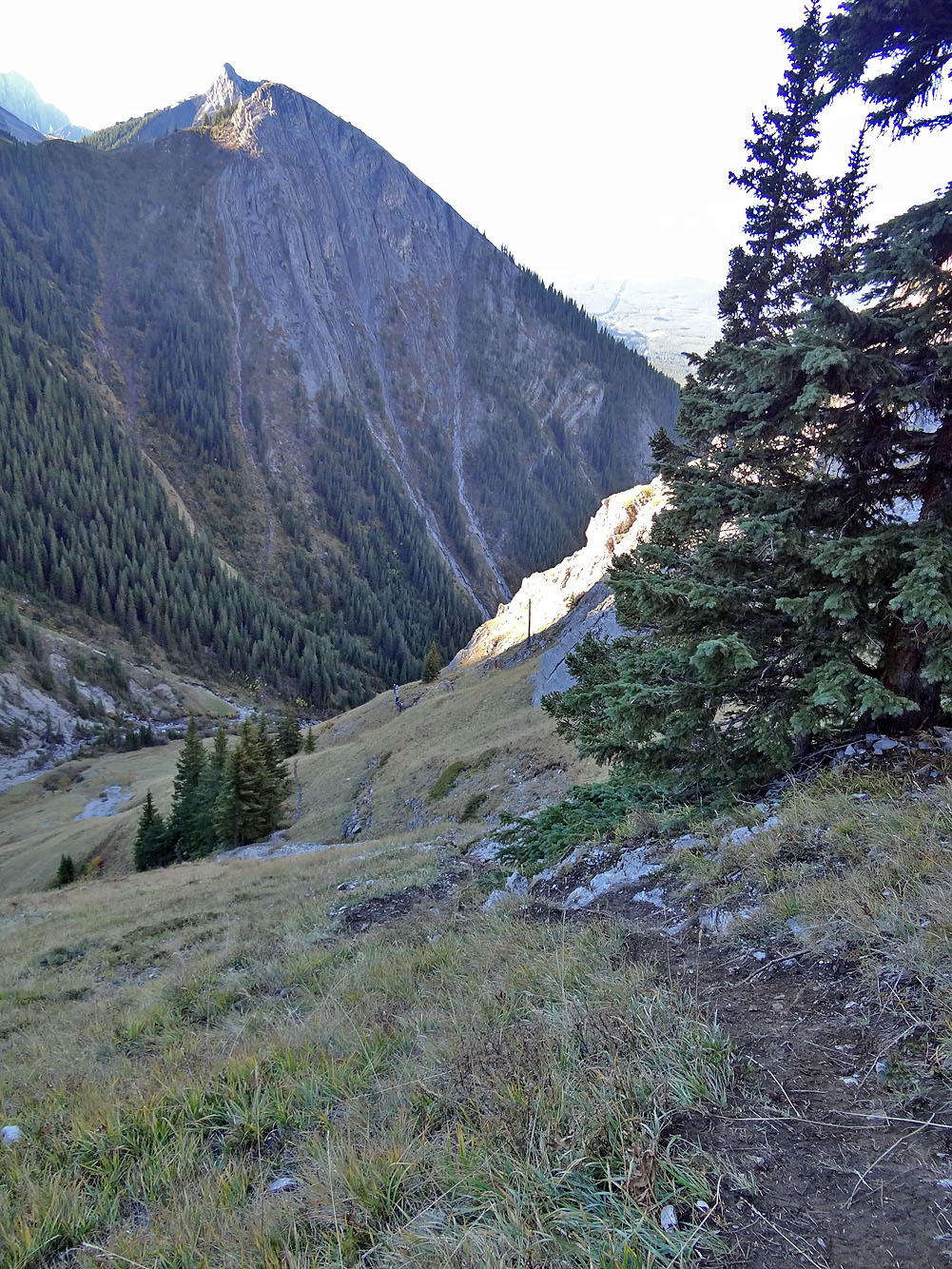 Looking back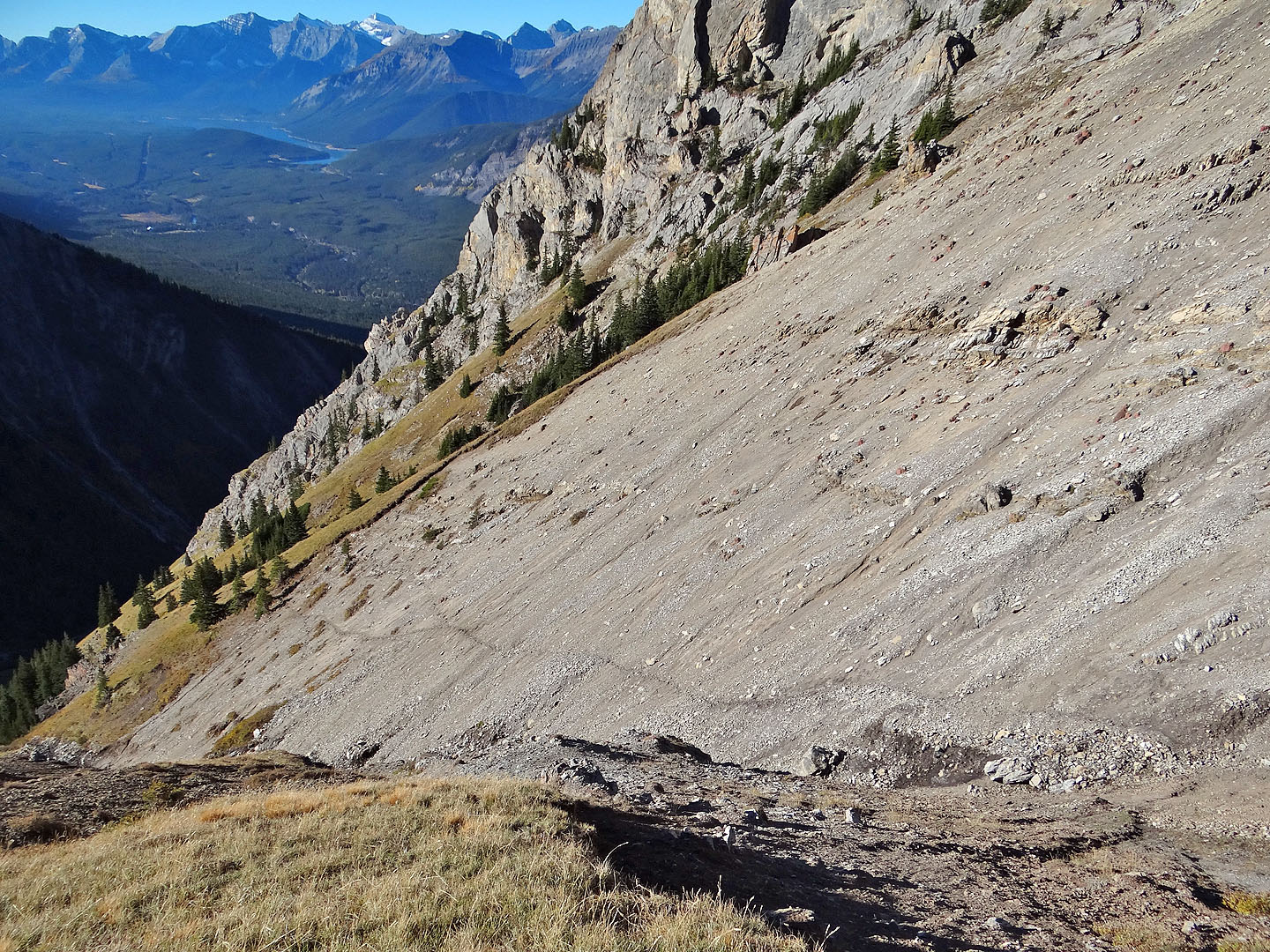 After crossing scree, the trail disappears at the edge of a grassy slope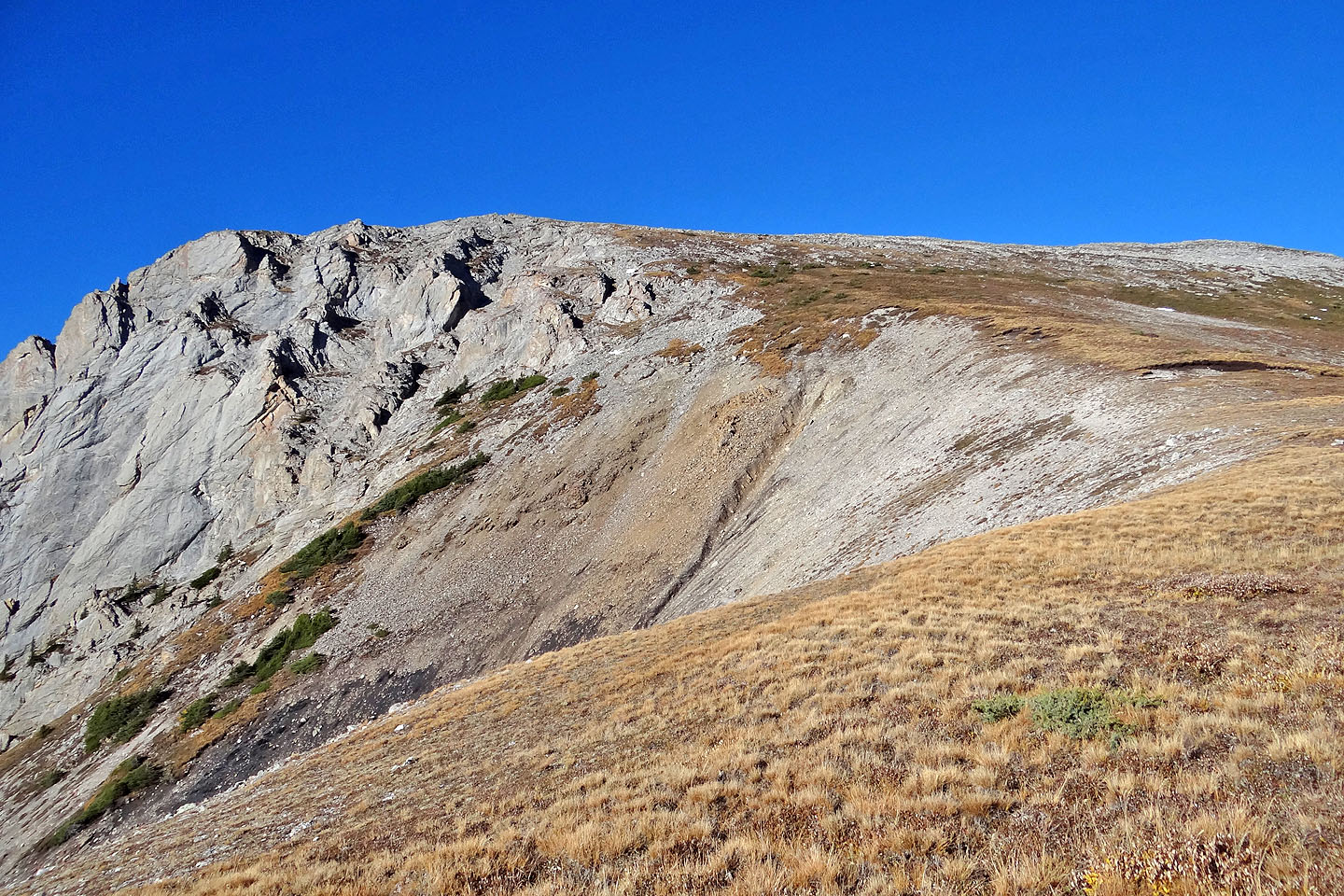 The summit is on the left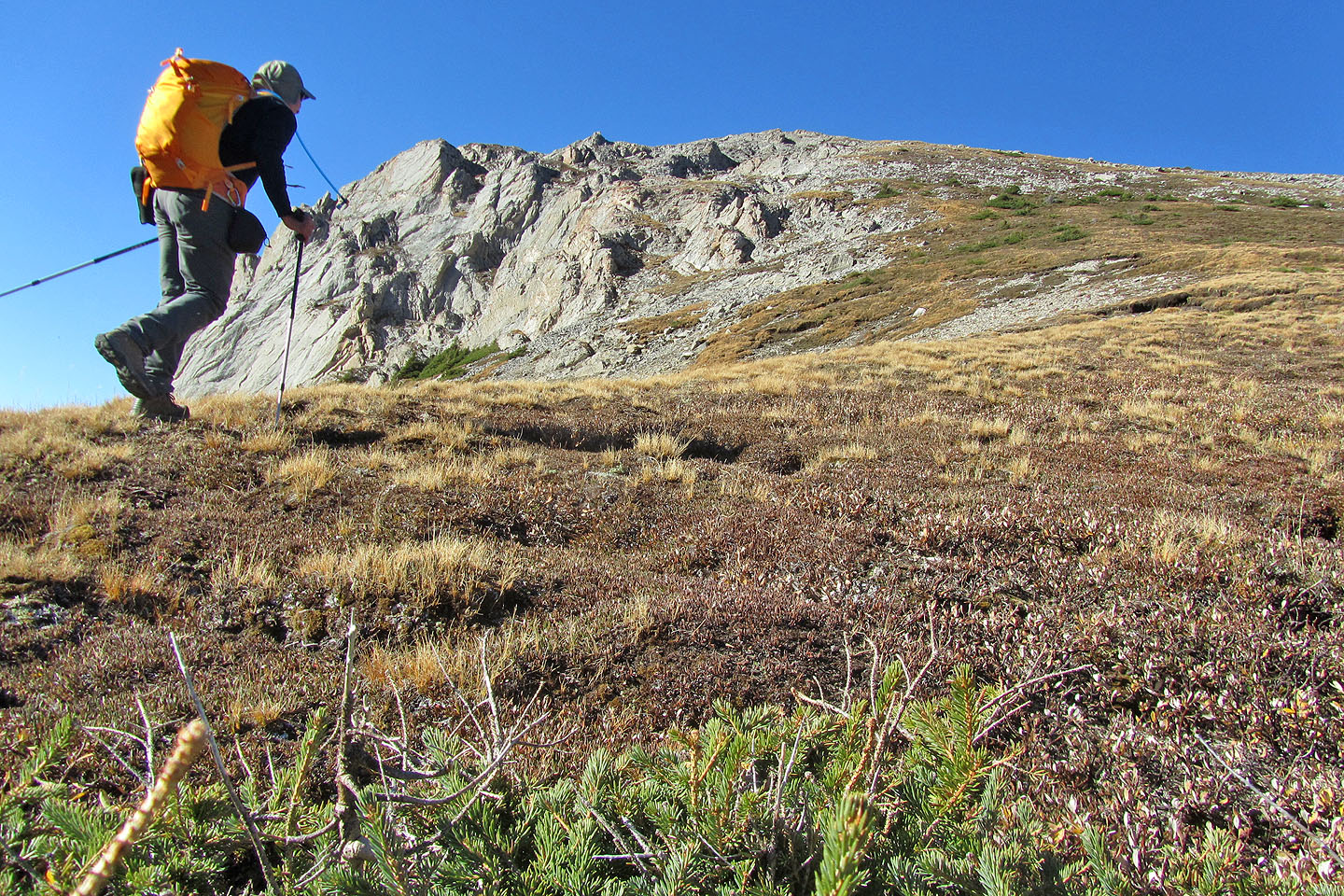 Heading to the summit from the saddle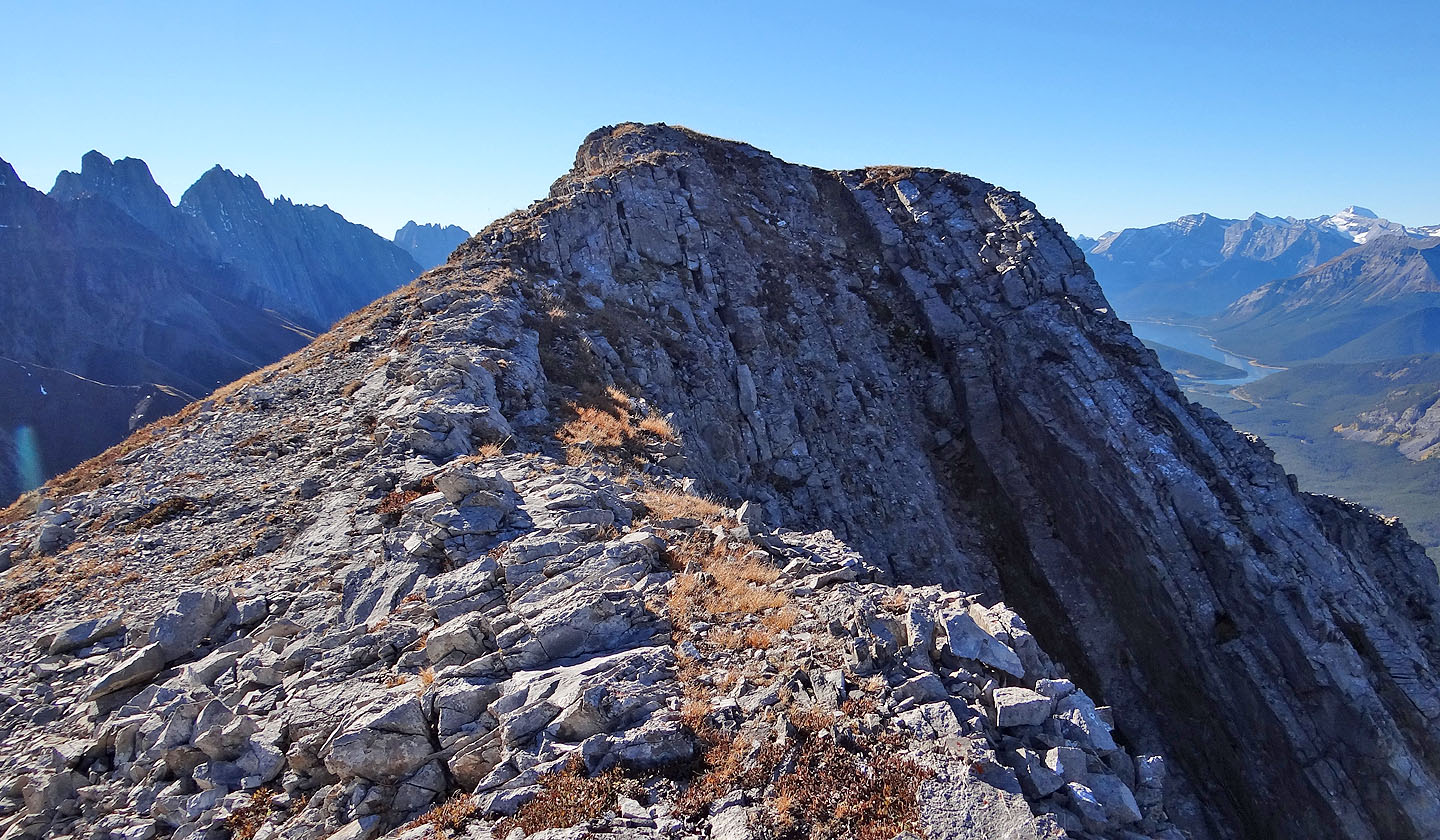 The ridge narrows a bit before the top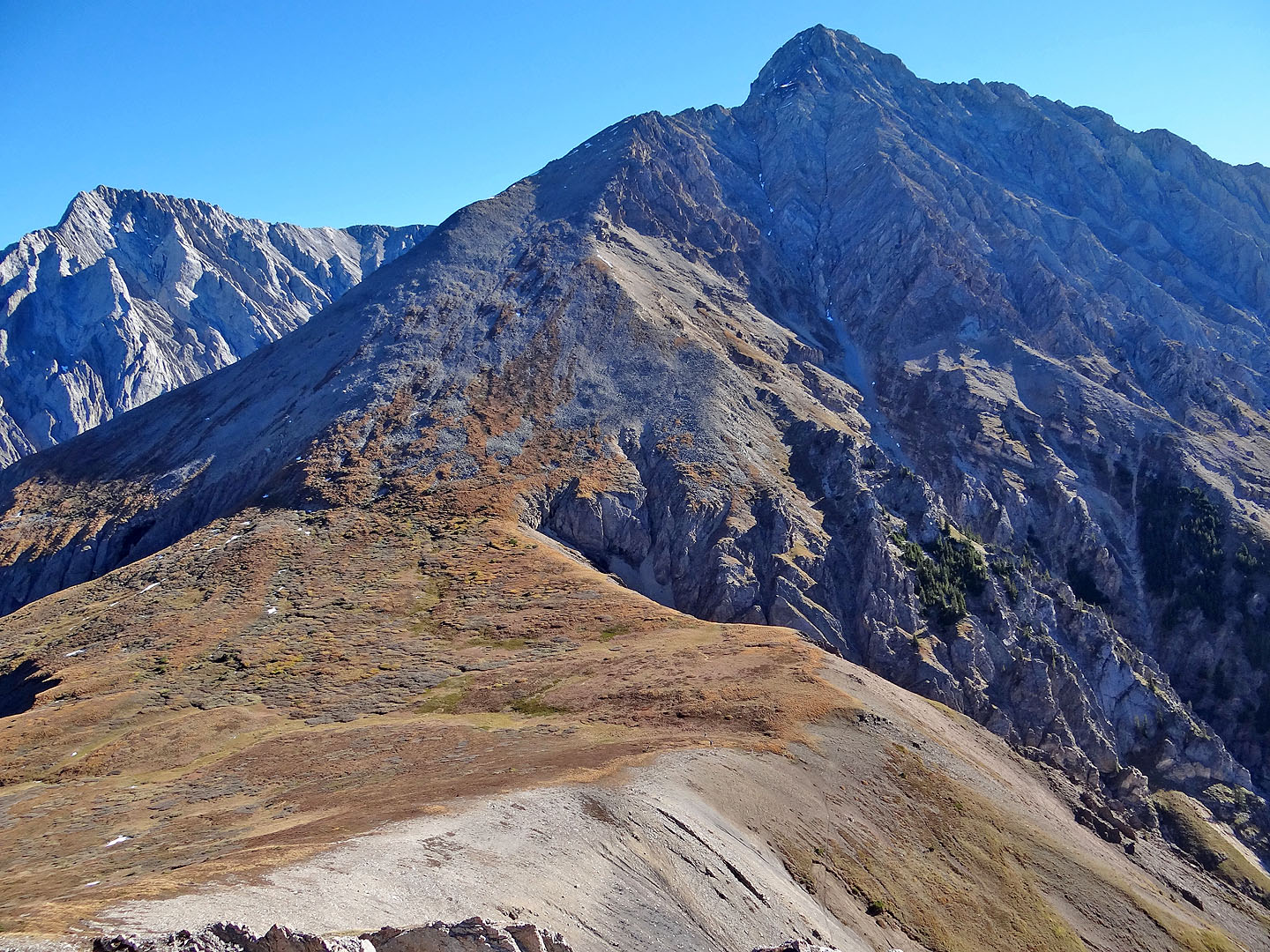 Looking across the saddle at Mount Evan-Thomas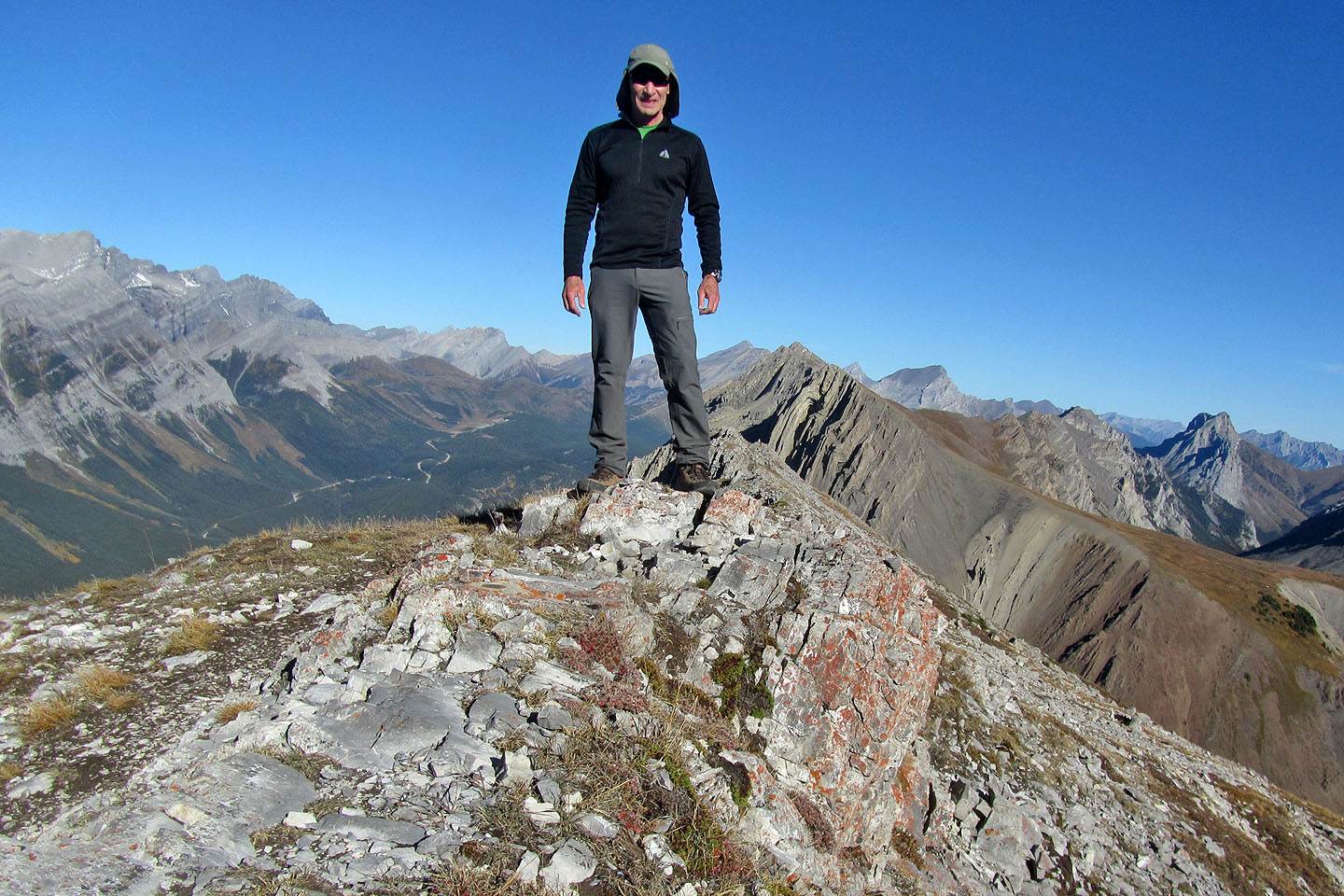 On the summit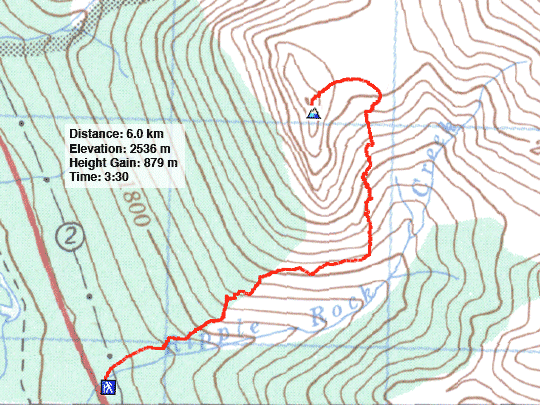 82 J/14 Spray Lakes