bobspirko.ca | Home | Canada Trips | US Trips | Hiking | Snowshoeing | MAP | About

Mount Lawrence Grassi
Kananaskis, Alberta
July 5, 2014
Distance: 9.8 km
Cumulative Elevation Gain: 1077 m
Last year, throughout the scrambling season, I had the privilege of following Alan Kane's activities as he gathered information for the next edition of his book, Scrambling in the Rockies. In his emails, he kept me apprised of his pursuits in the mountains as he studied routes and compiled new photos. After exchanging dozens of emails, it was only natural that we get together for a scramble.
In an email last year, Alan mentioned he turned back on Mount Lawrence Grassi because of snow, so I suggested we do it. He agreed. I had climbed it in 2002 but being one of my earliest trips, I was glad to have the opportunity to refresh my web page, not to mention my memory!
Mount Lawrence Grassi is approached partway down the canal access road. Rather than park at the busy Goat Creek parking lot at the north end, we chose to drive to the south end where, it turned out, Alan's van would sit alone. We enjoyed walking up the road in solitude even at the slight expense of adding 200 m to the approach than if we had parked at Goat Creek.
Much has changed in a dozen years when I had to bushwhack up the west slope of Lawrence Grassi from the road. A well-defined trail is now in place; an obvious cairn marks the start. There's little to see as the trail climbs through the trees, but time passed quickly as Alan and I conversed. Indeed, there was hardly a moment of silence between us from the moment I stepped into his van at the PetroCan at Highways 1 and 22, to almost the summit. Only below the summit did we grow quiet as we focused on planting our boots carefully to avoid sliding down pebble-covered steep rock slabs.
We spent an hour and twenty minutes on top of Lawrence Grassi, although that included scrambling up the little adjacent south summit and having a leisurely lunch. We picked up our conversation, talking of diverse subjects but always returned to peaks and climbing. Alan regaled me with his many climbing stories.
Our talk wasn't always serious: we often joked. On the descent, for instance, Alan ribbed me for setting a fast pace up the mountain. I, on the other hand, commended him for not whining. But I would be no match on a level playing field. Alan's loaded 50-litre pack was undoubtedly far heavier than my 30-litre one. He even brought along his Scrambles book so he could check for changes in the route.
After we got back to his van, we relaxed, had snacks, and talked for another half hour. Then it was time to leave. We drove back to the PetroCan. We enjoyed our time on Mount Lawrence Grassi, and before Alan dropped me off, we talked about getting together again.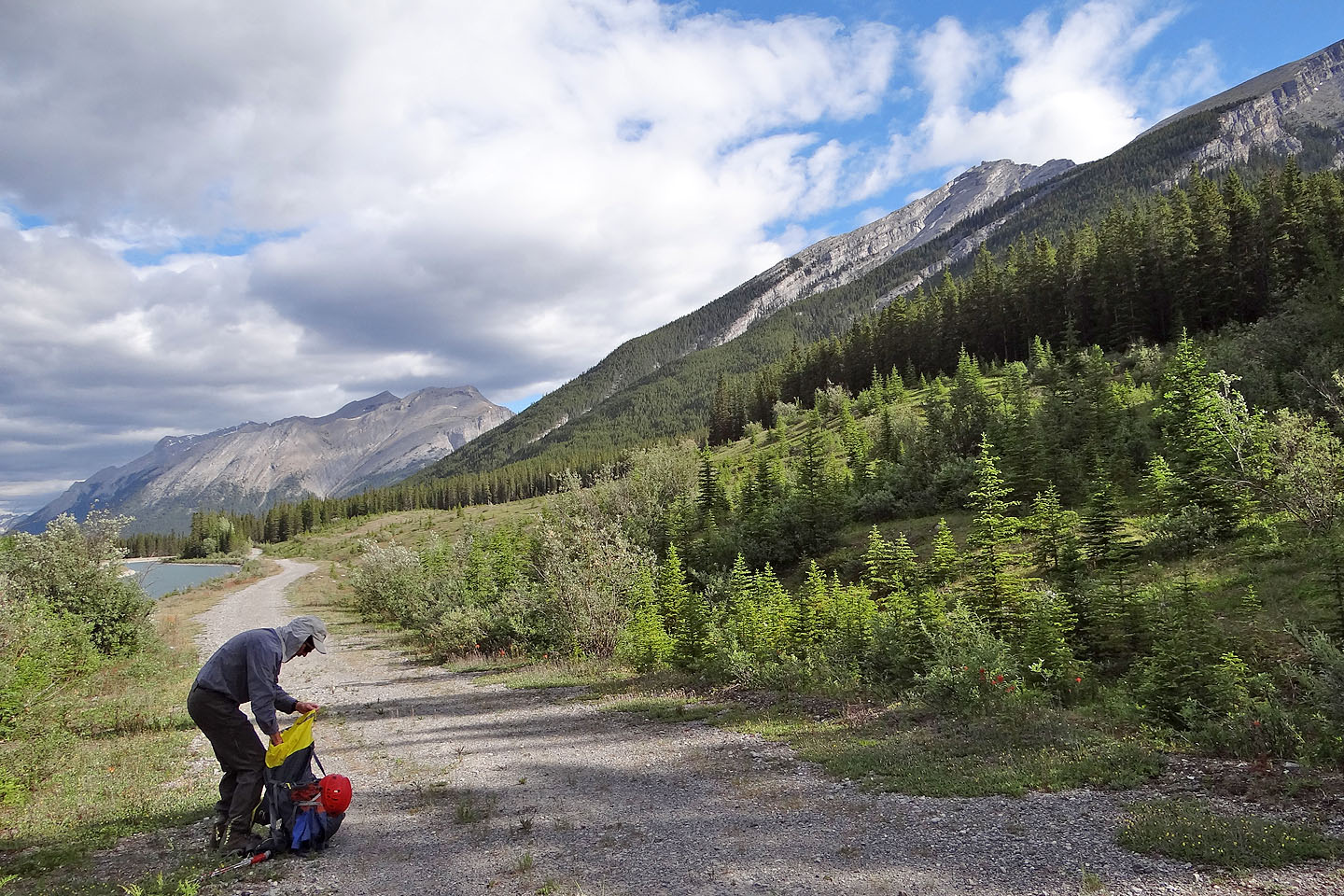 Alan reaches for his camera to take a shot of Lawrence Grassi (mouse over for a close-up)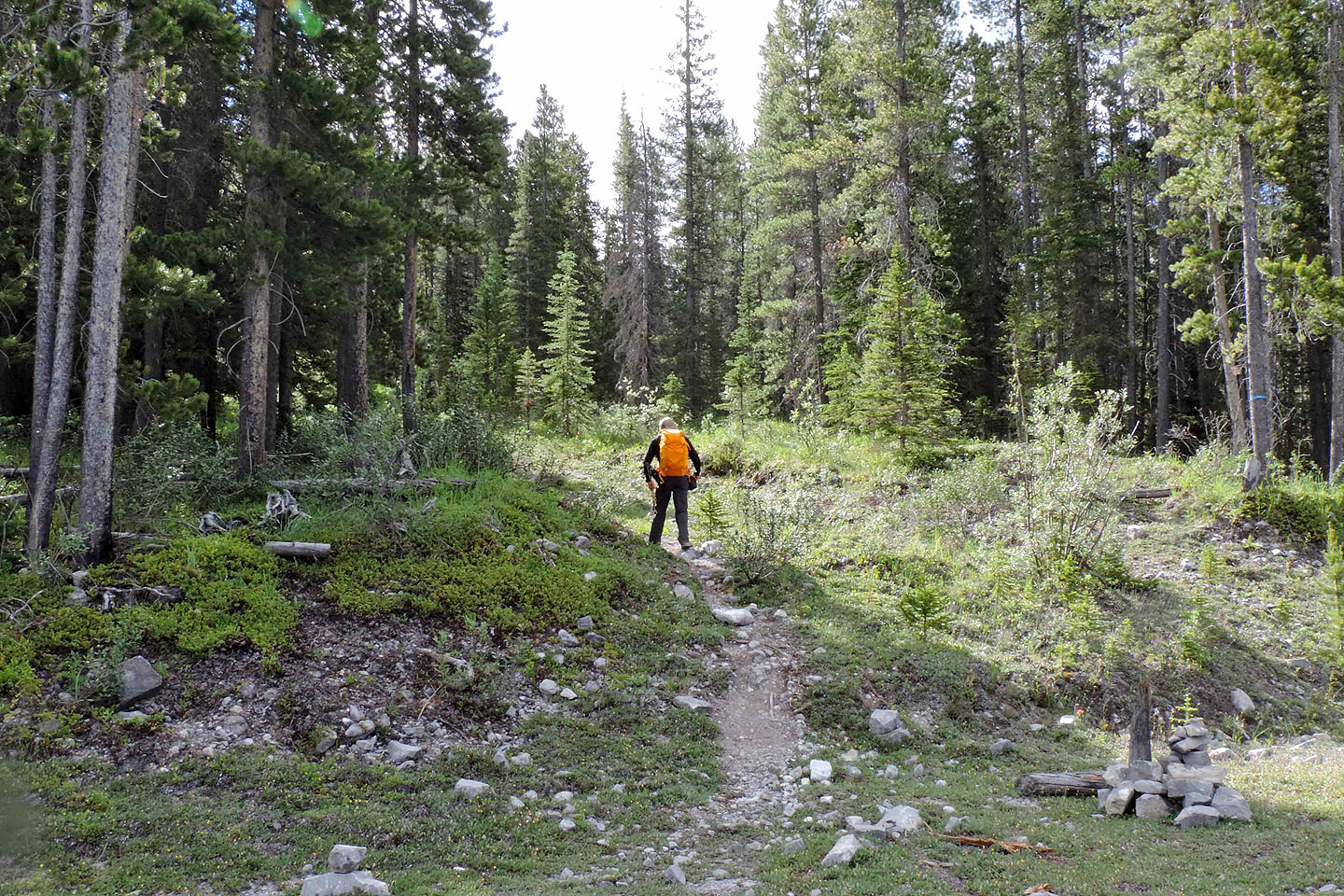 Starting up the trail from the canal access road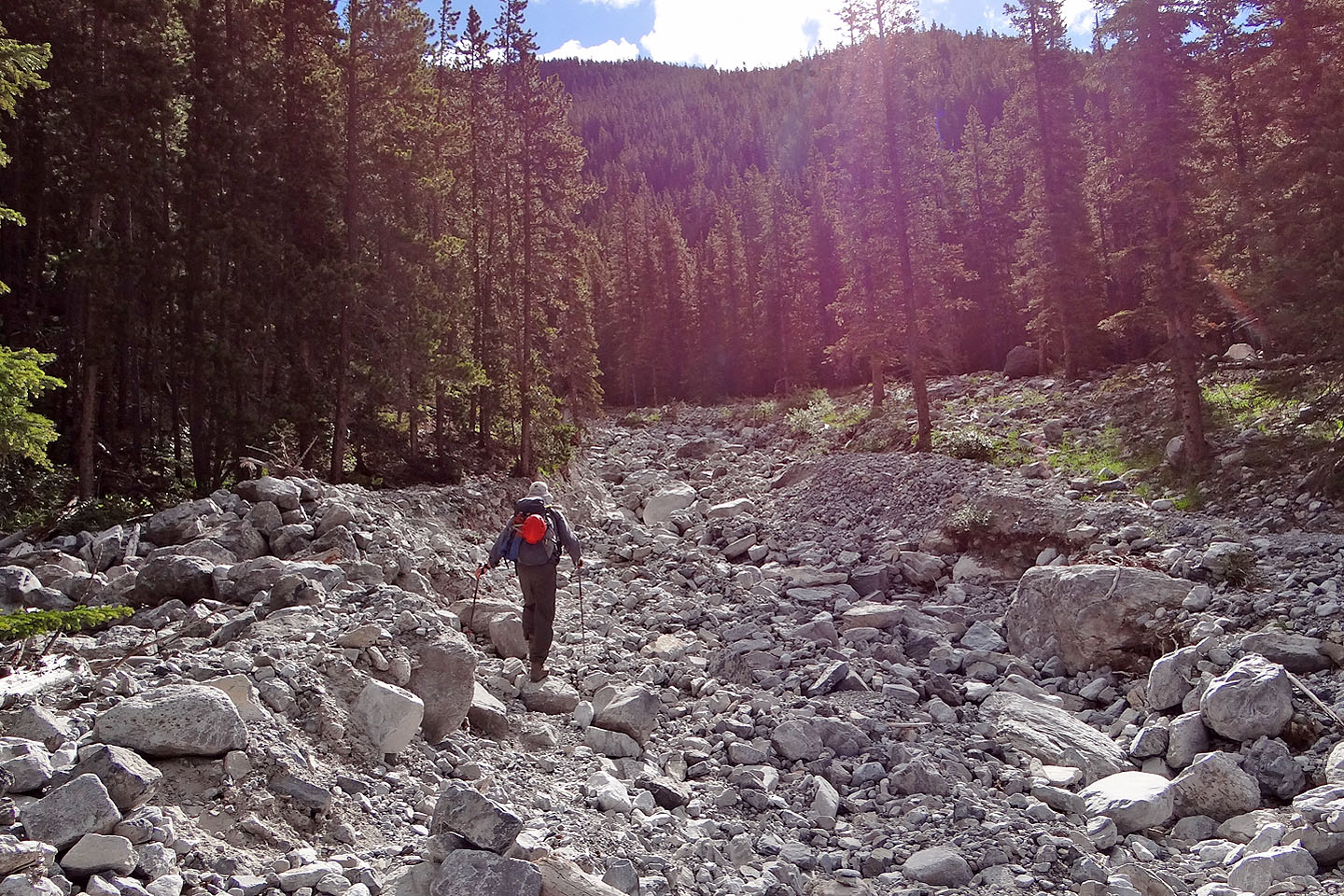 A short way from the start of the trail, the route drops briefly onto a creekbed. Last year's flood must have washed away a trail section.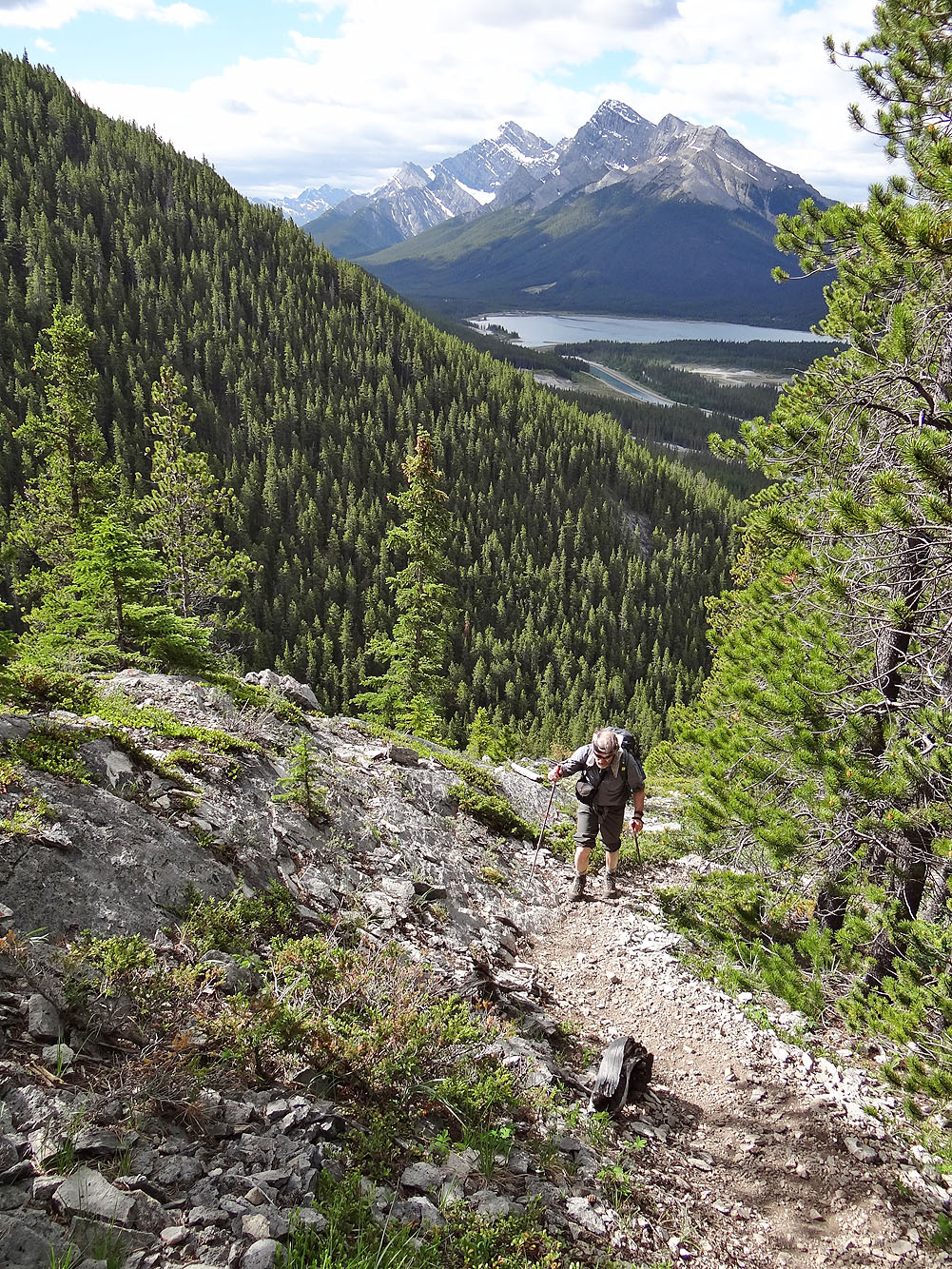 Goat Range and Goat Pond in the background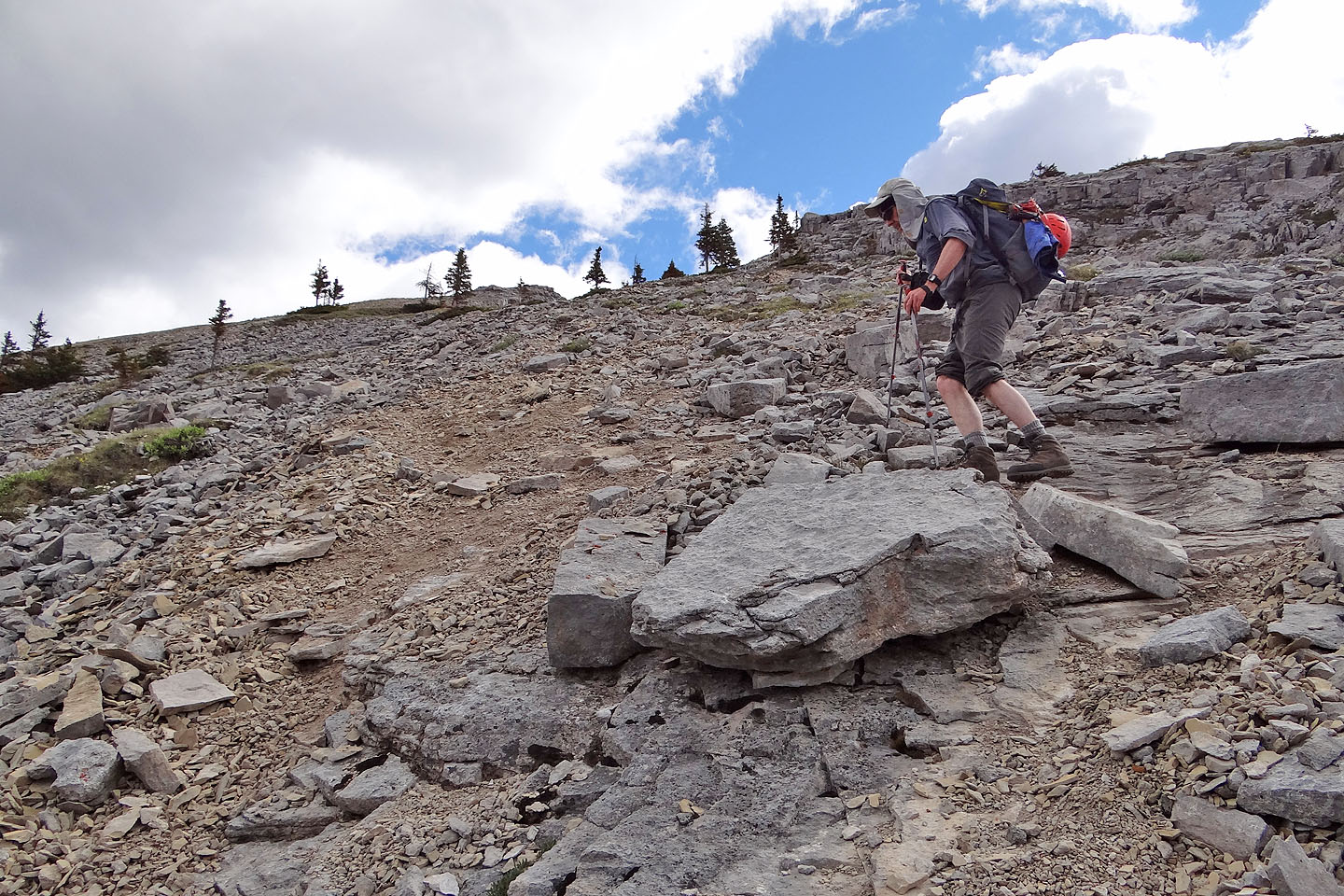 We're out of the forest but the summit was not yet in sight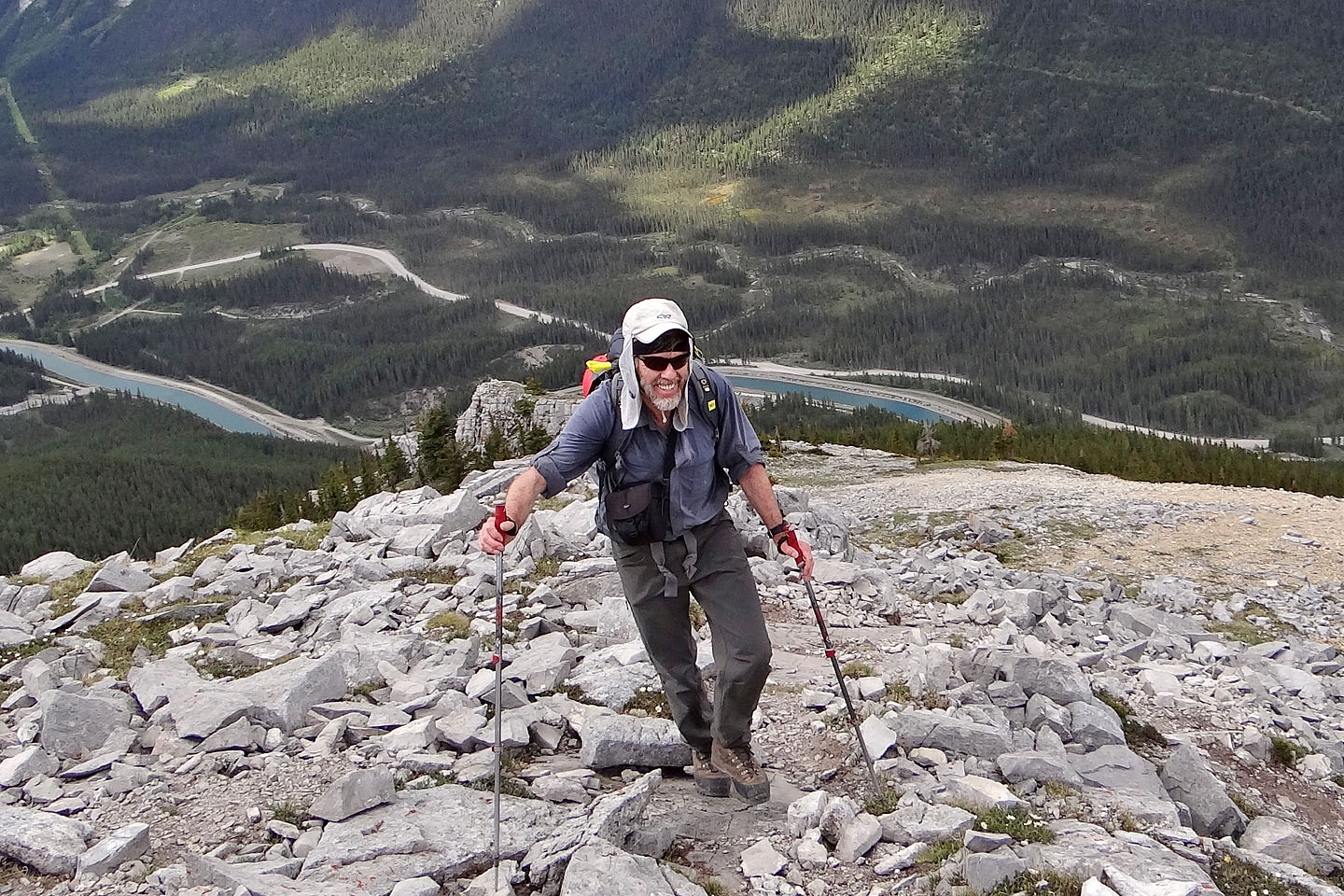 Alan obviously enjoyed the climb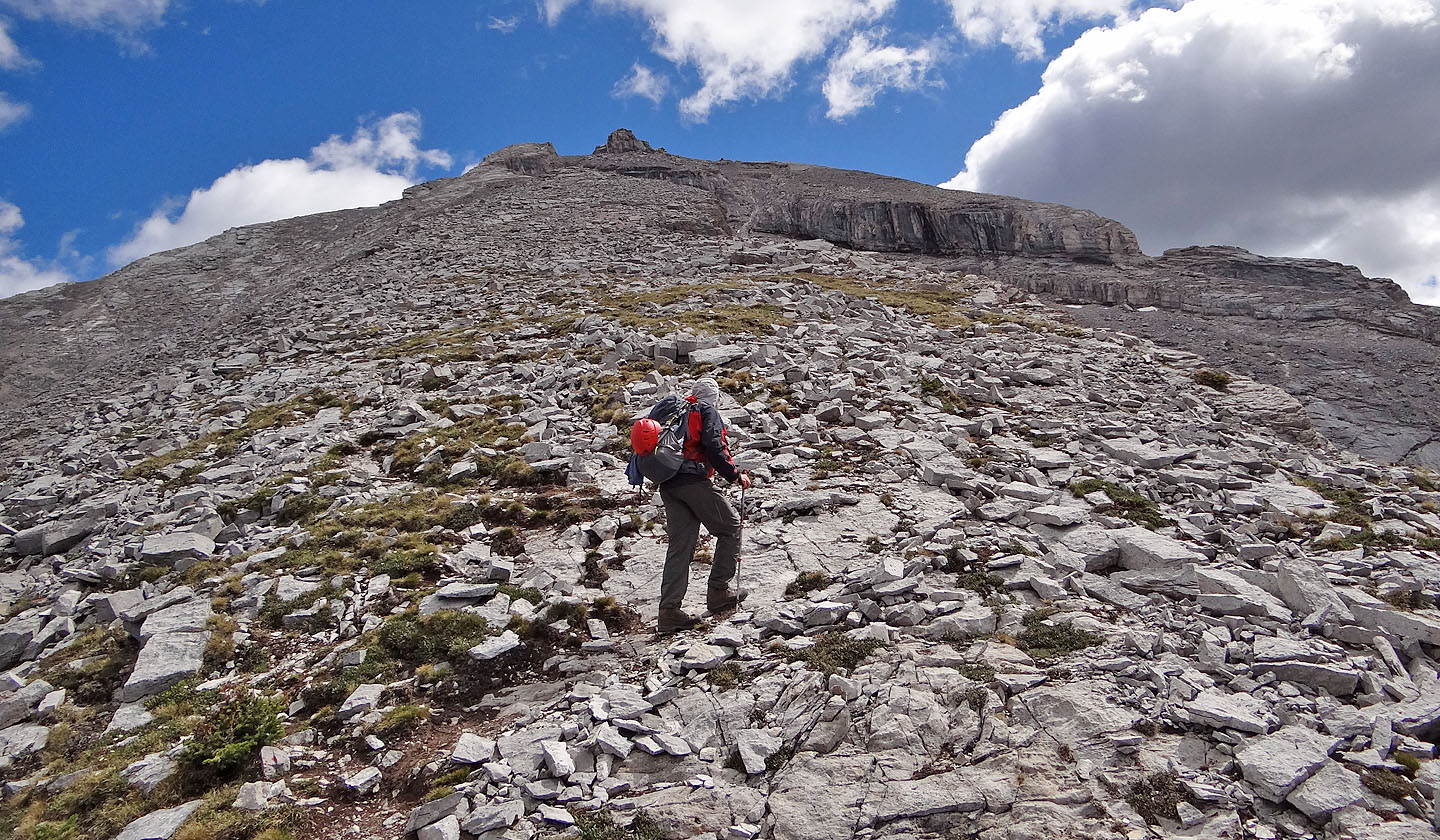 The summit is still far off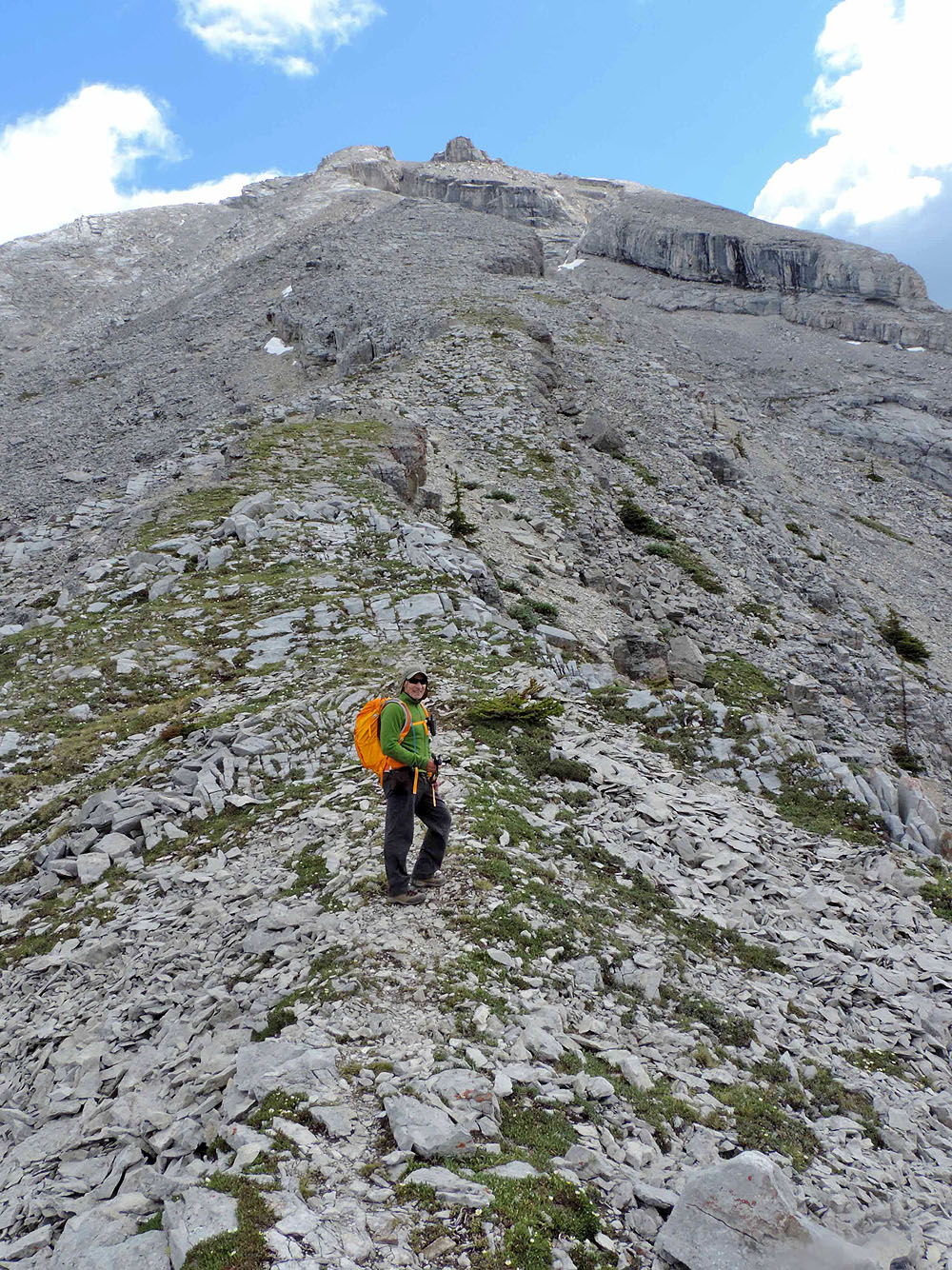 Drawing nearer to the summit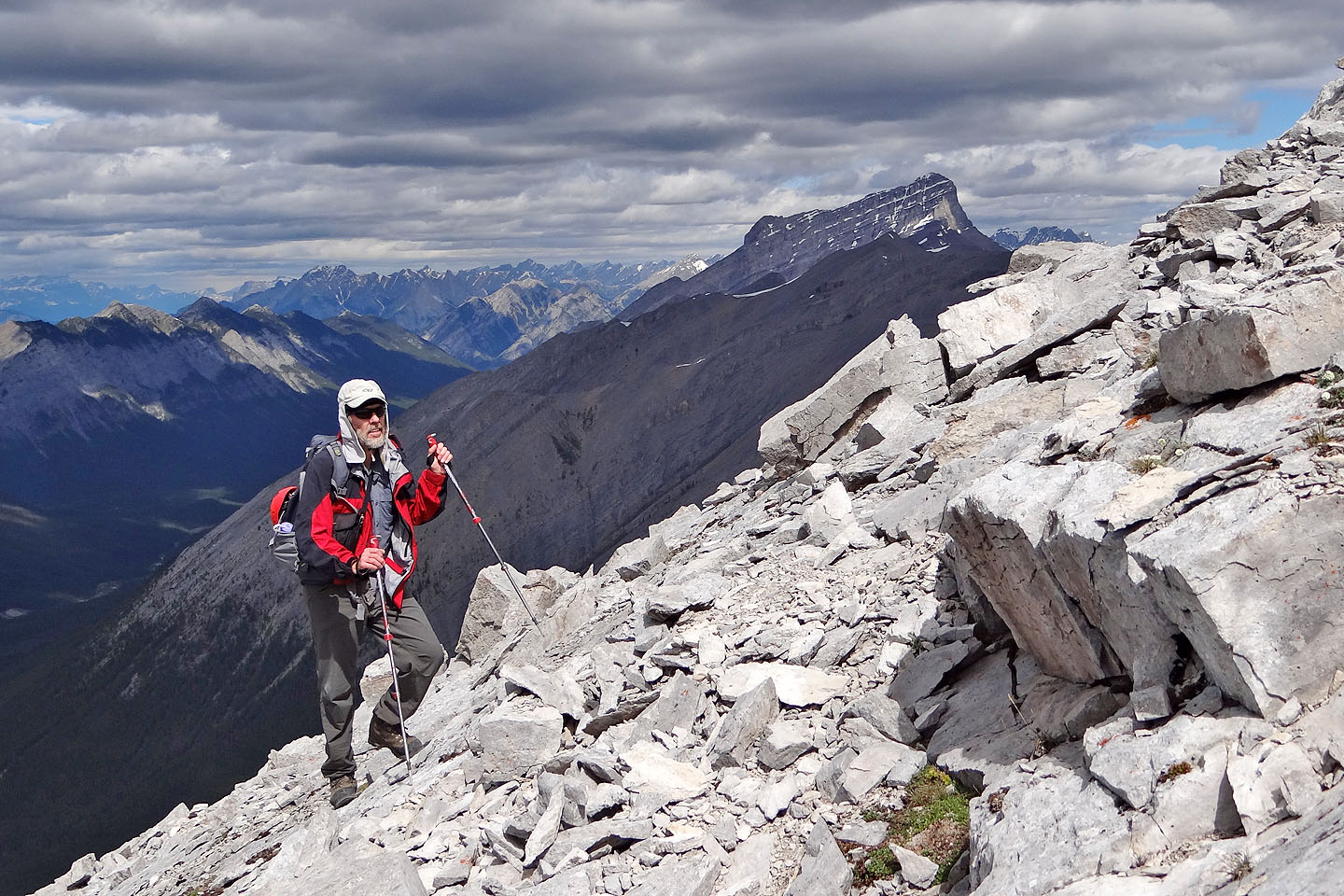 The steep grade is mostly unrelenting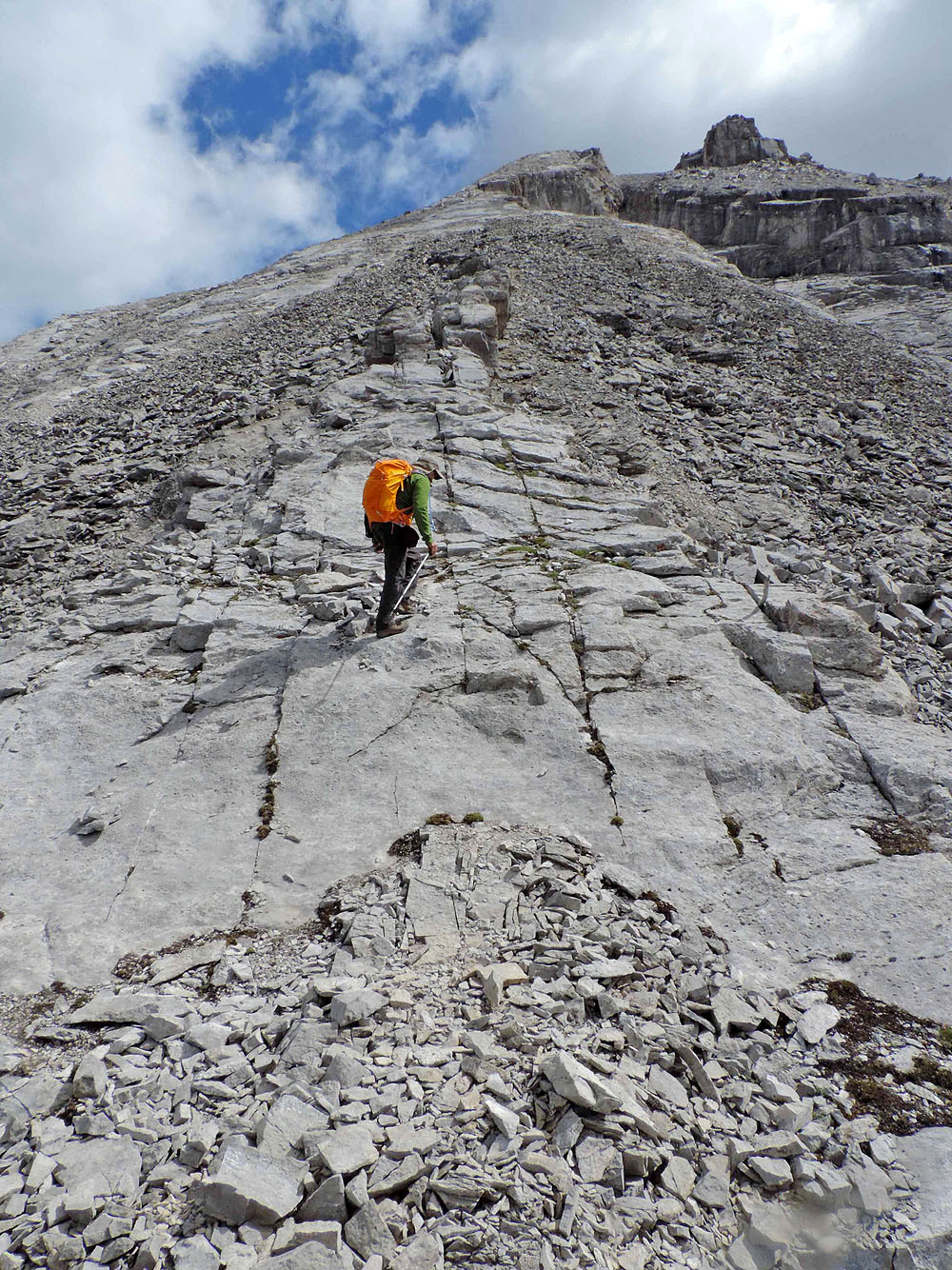 We wished there were more stretches of smooth rock like this!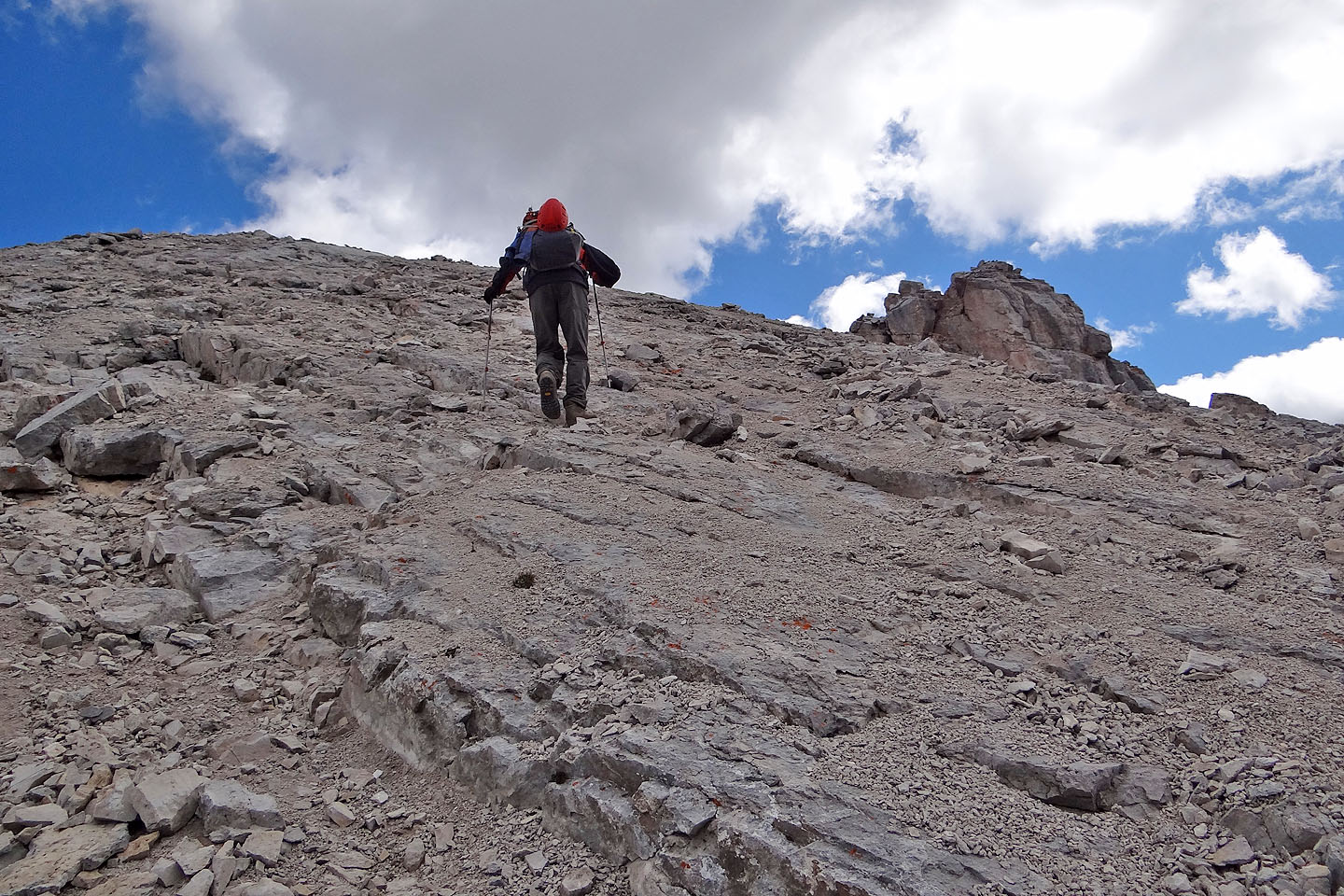 Negotiating the slabs below the summit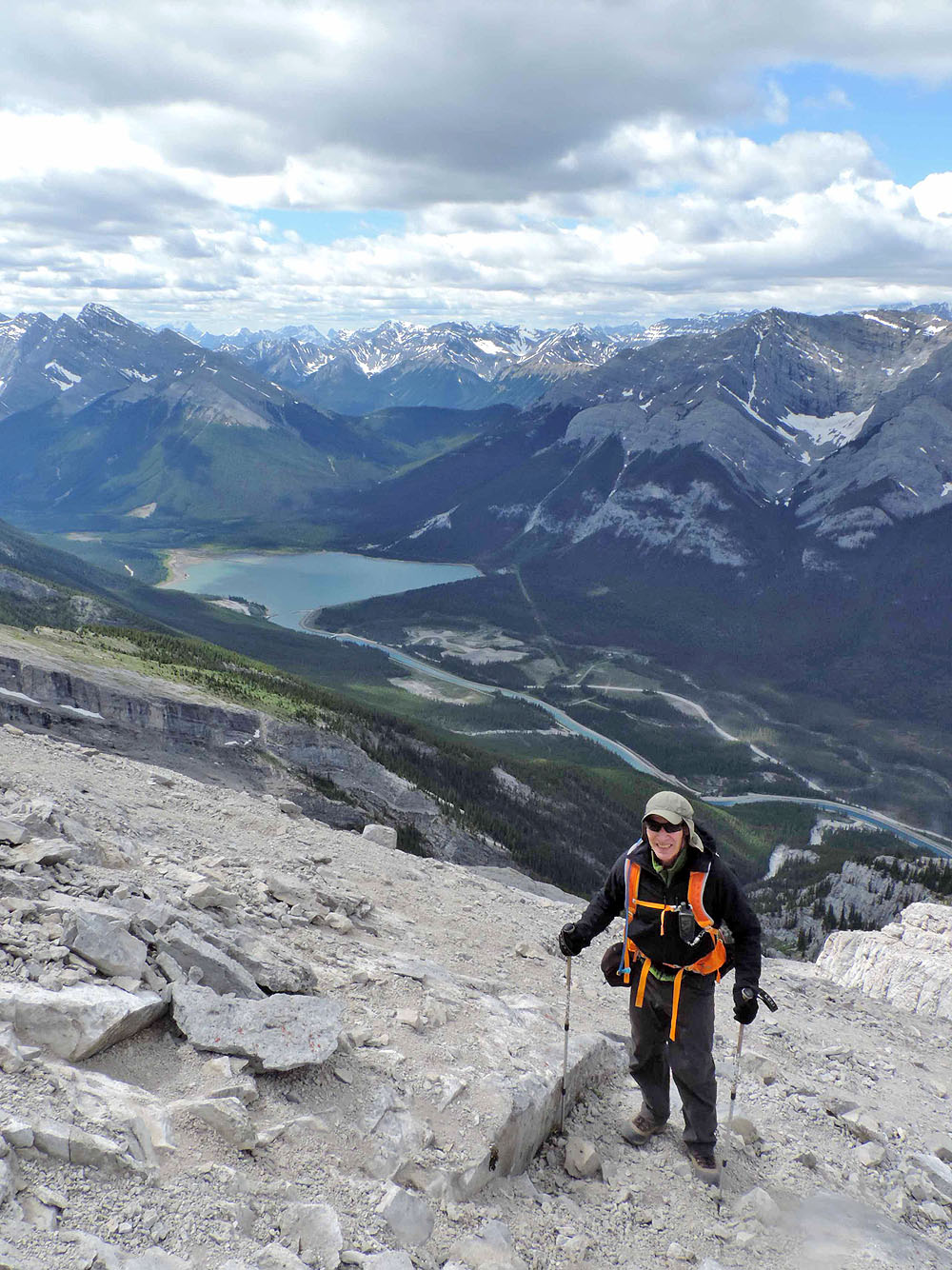 The rock slabs were covered with small stones, quite messy!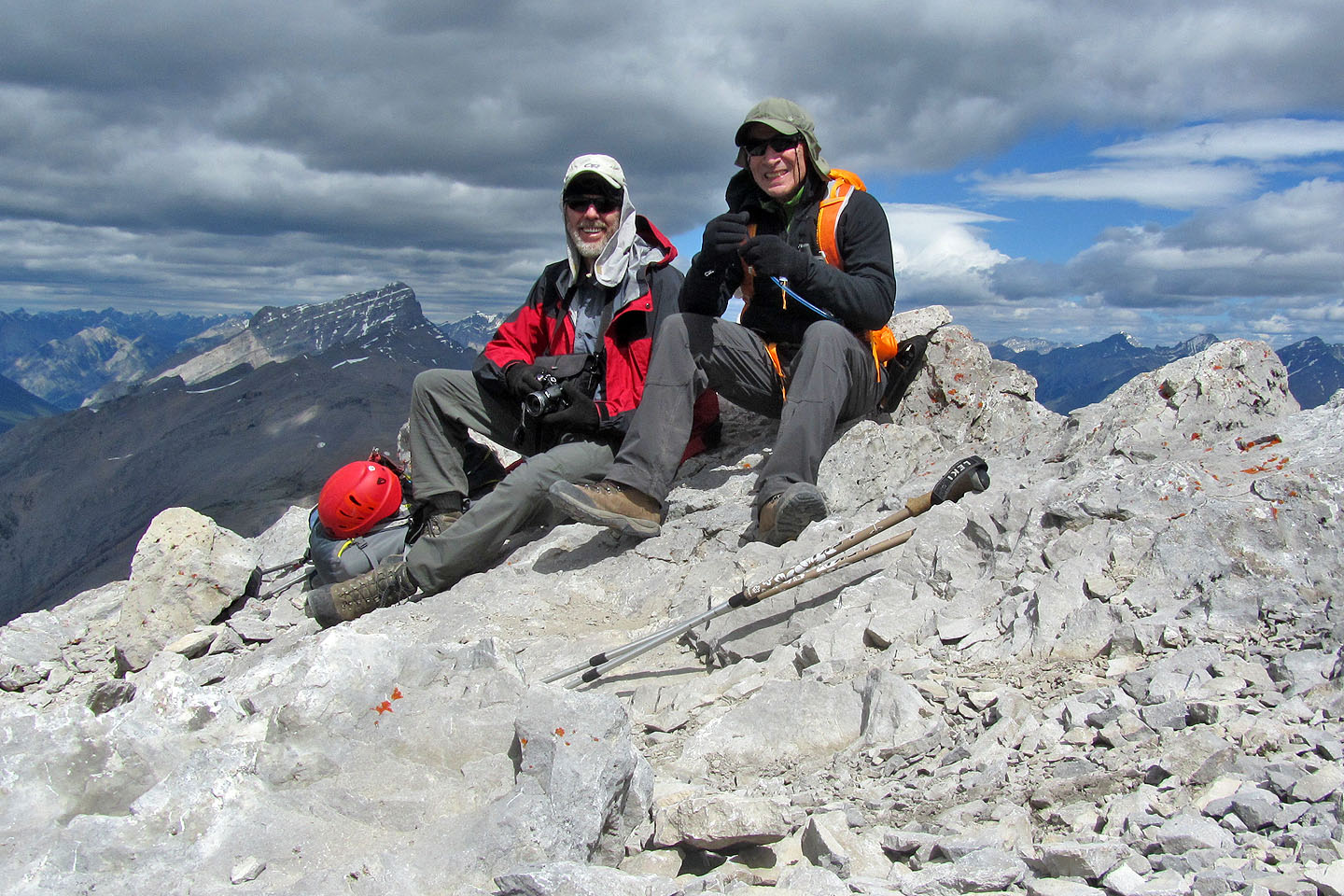 Alan and me on the north summit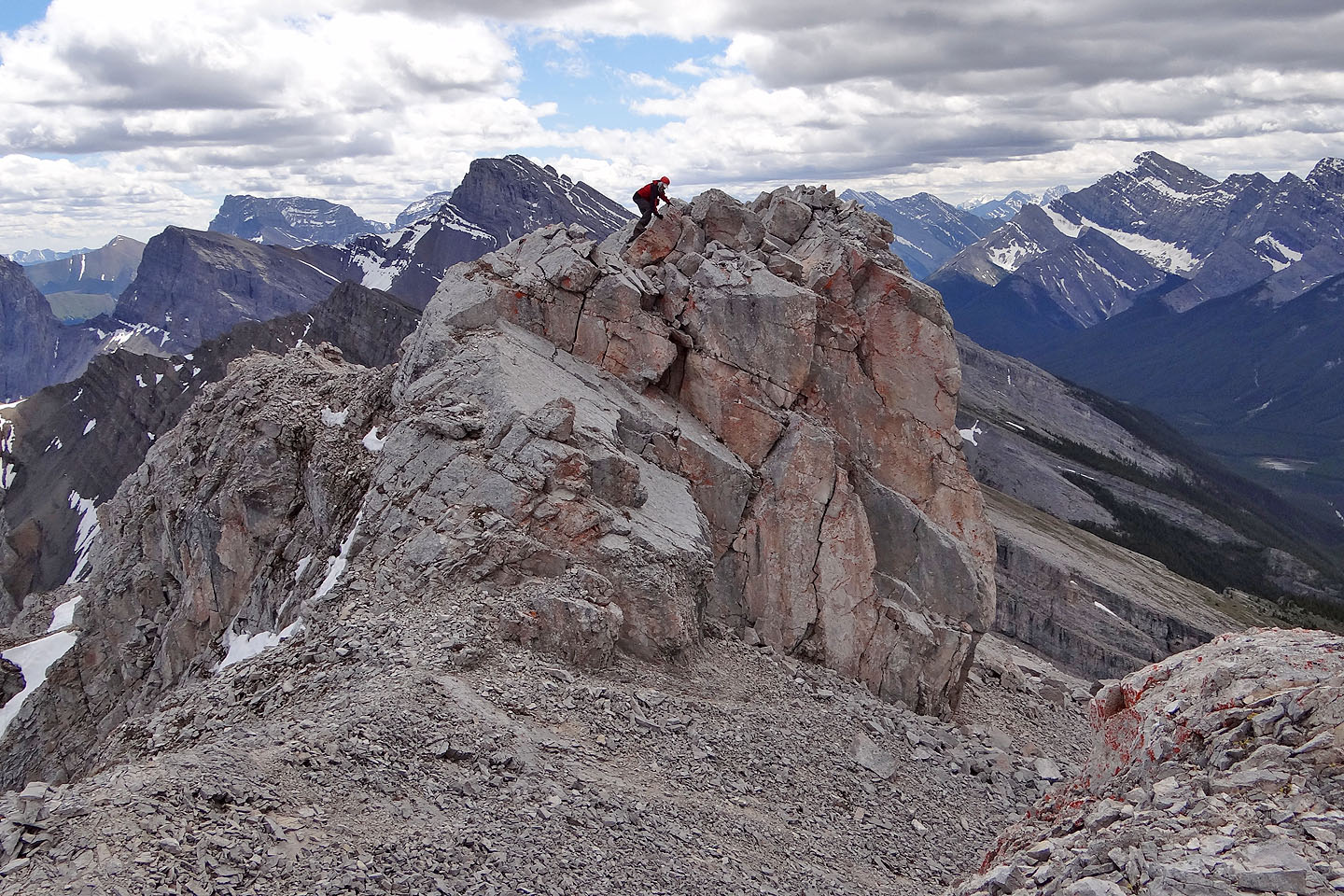 Alan scrambles up the little south summit (mouse over for a close-up)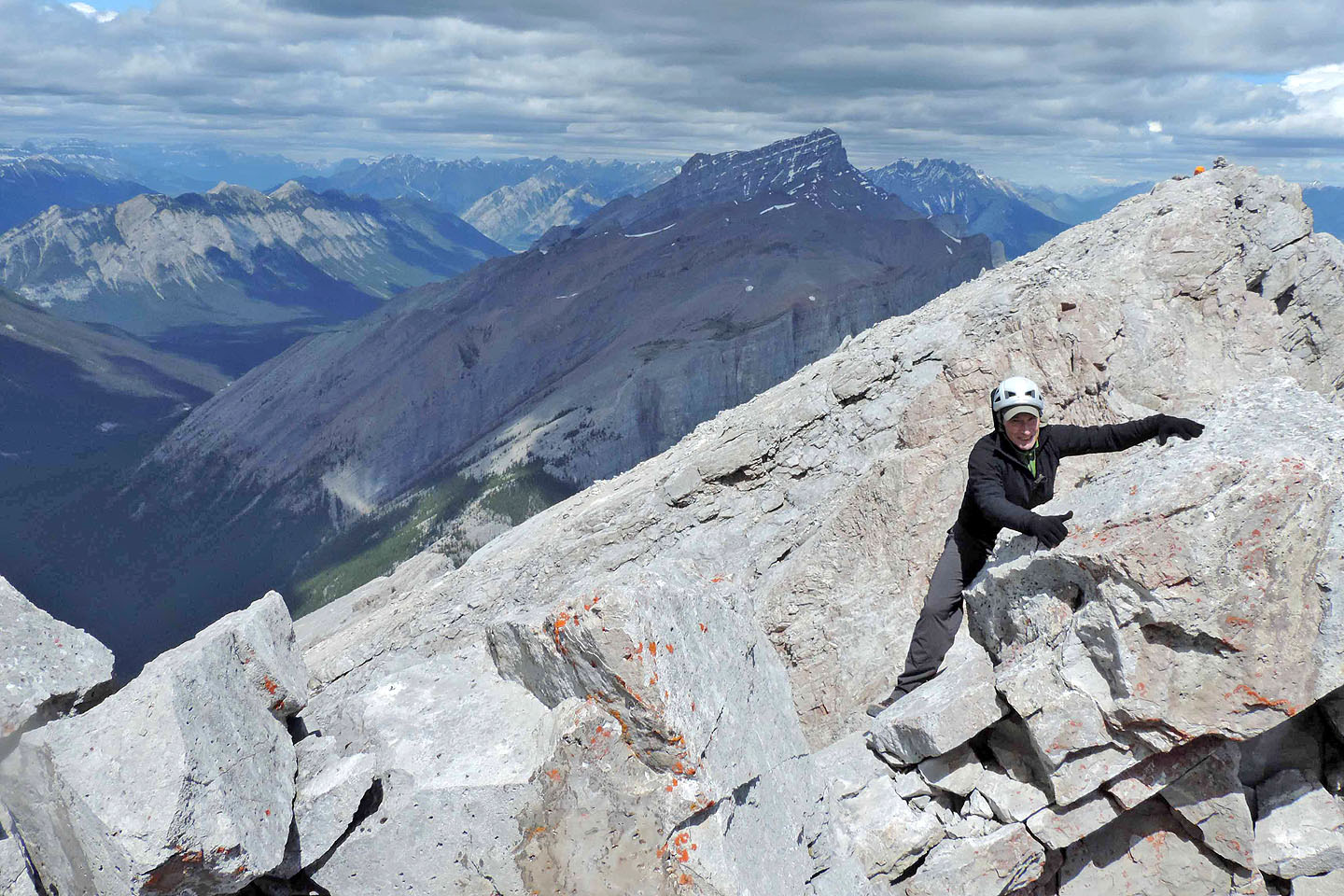 I scrambled up to join Alan on the south summit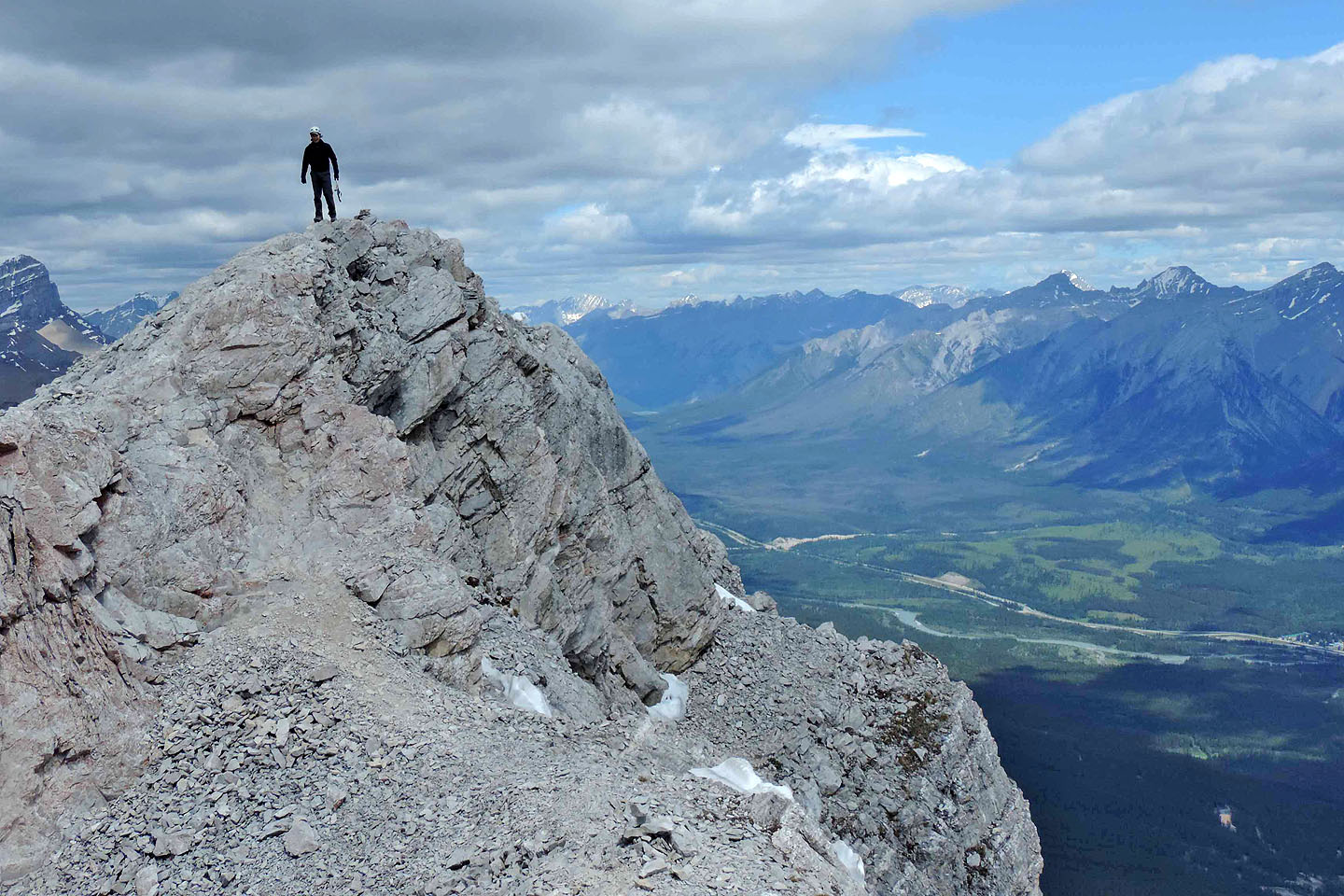 From the south summit, Alan took this shot of me after I returned to the north summit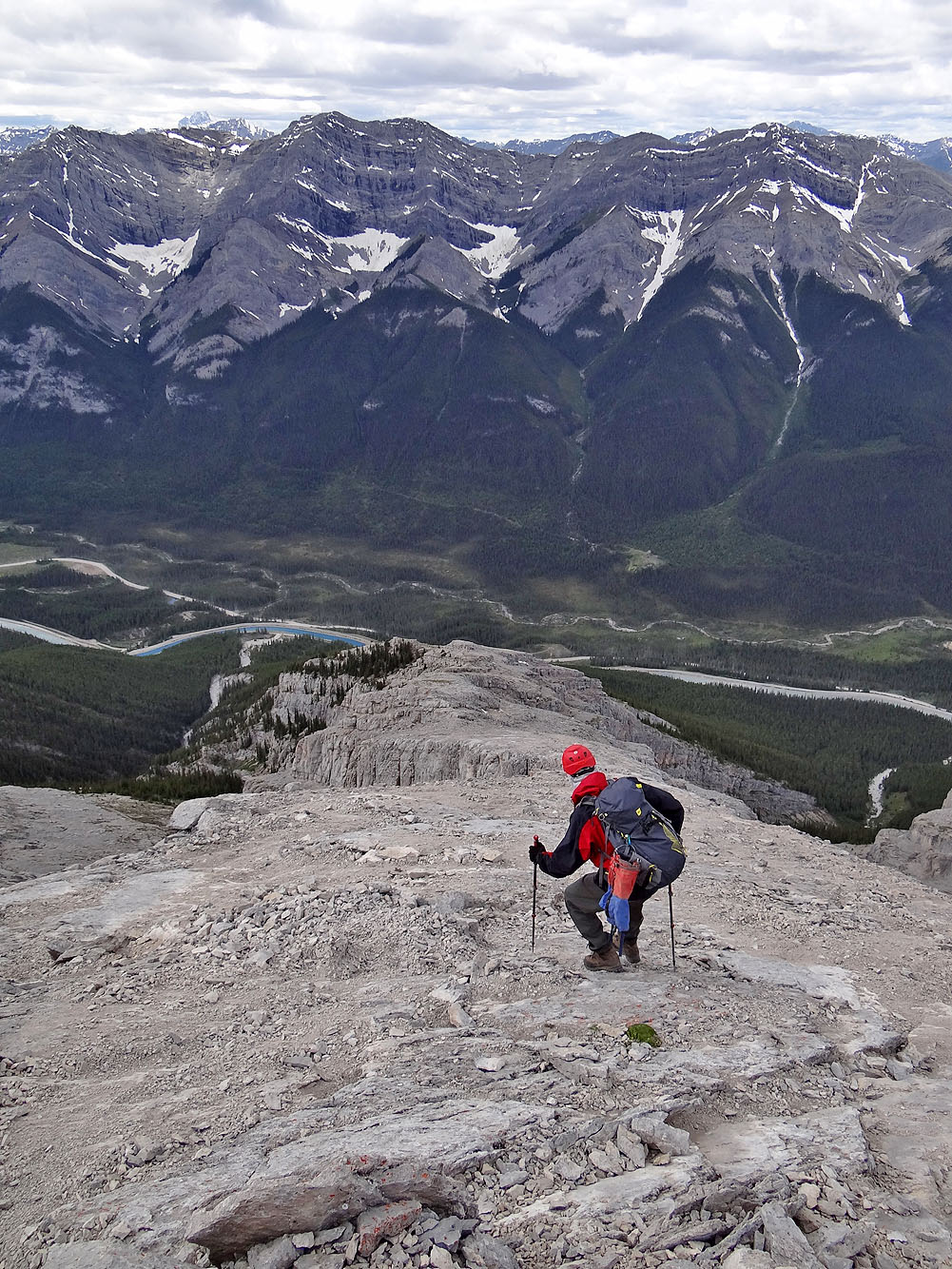 Heading down from the summit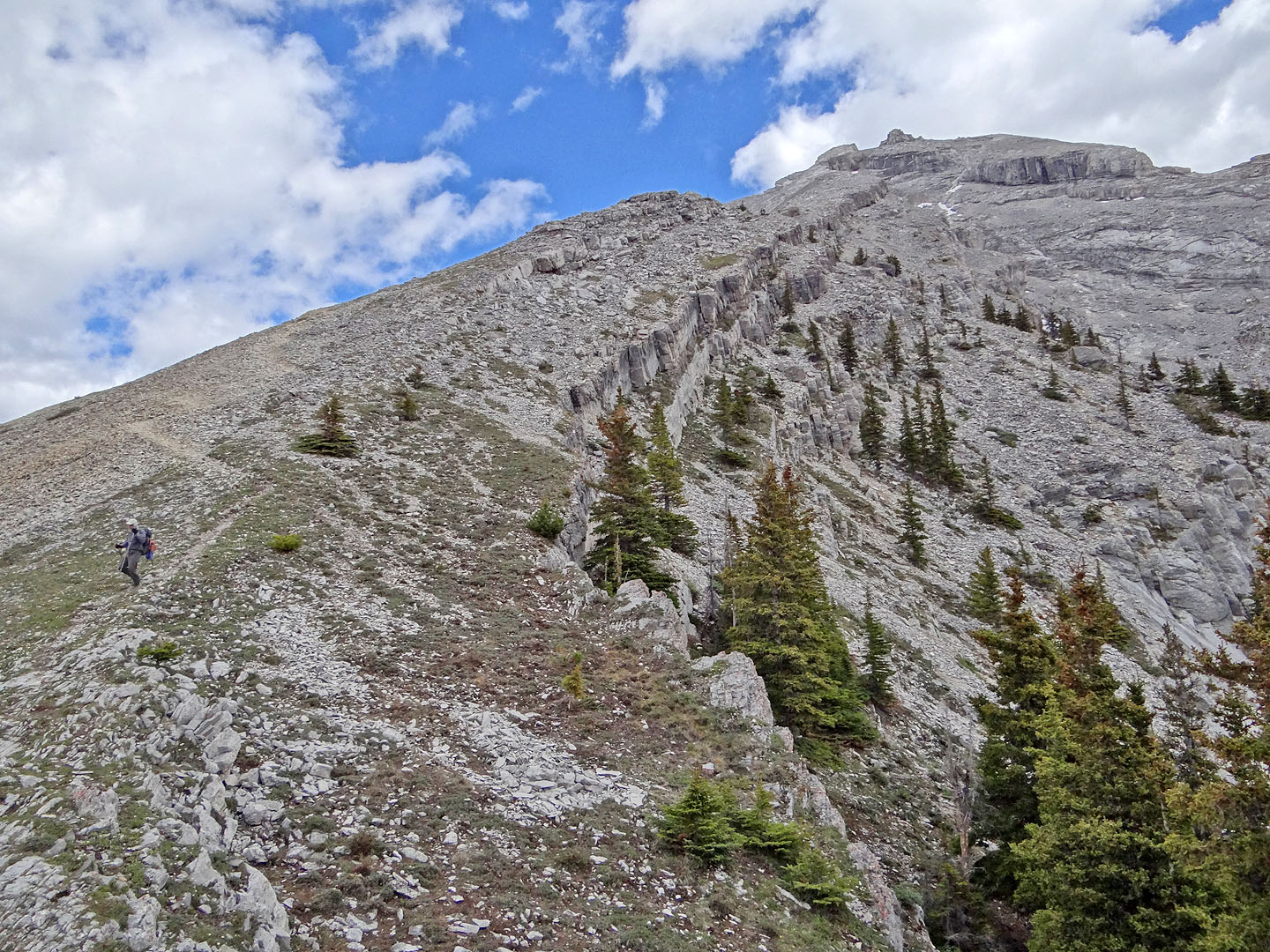 Parting shot of the summit (mouse over for a close-up)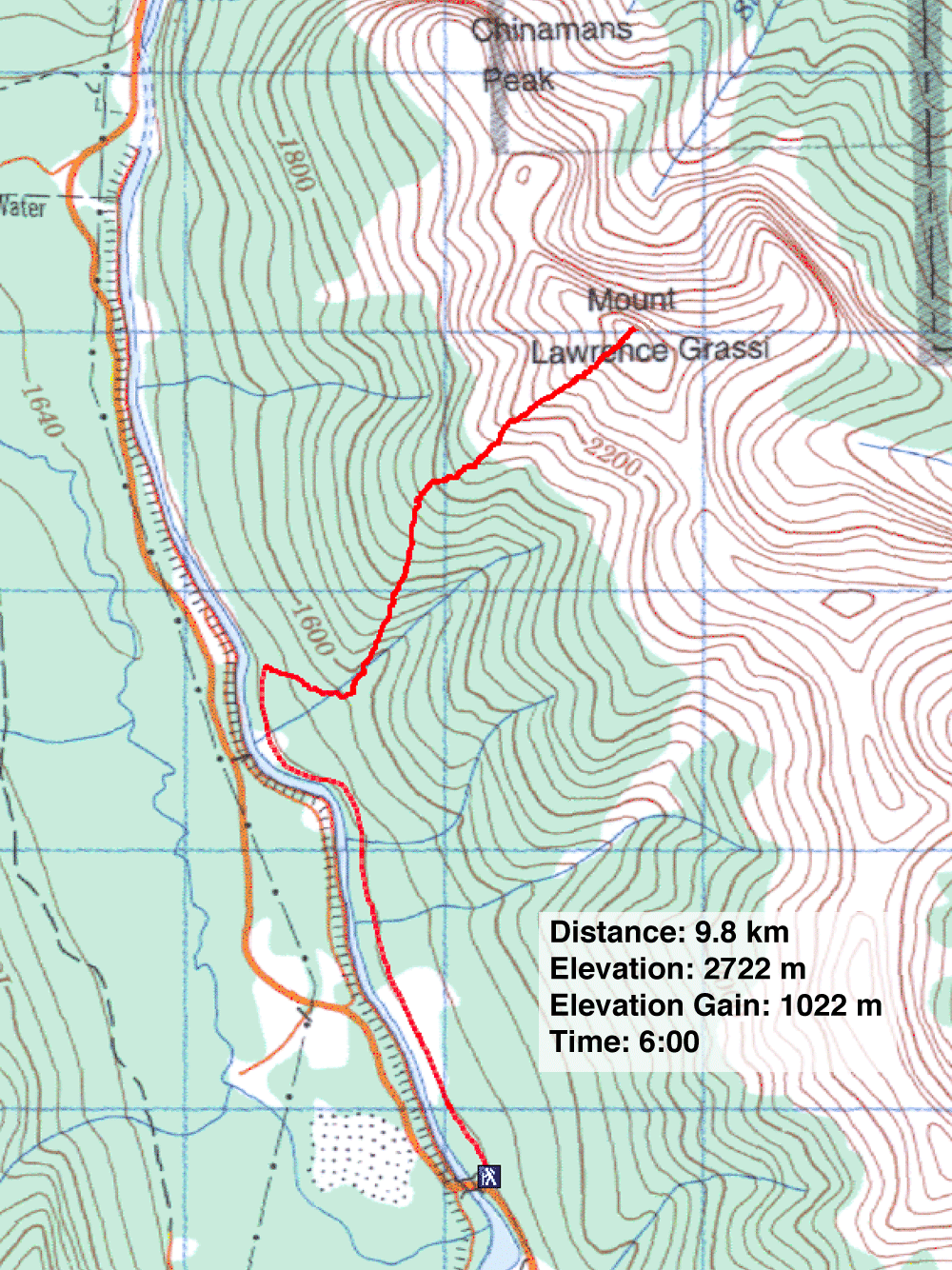 82 O/3 Canmore