bobspirko.ca | Home | Canada Trips | US Trips | Hiking | Snowshoeing | MAP | About

Panorama Ridge
Lake Louise, Alberta
June 19, 2004
Distance:12.5 km
Cumulative Elevation Gain: 1000 m
It's a slog going up the gully, but Panorama Ridge is worth the climb because of the views. After hiking up Consolation Lakes trail, Dinah and I tried to cross the creek too soon. It's better to continue up a ways where logs and rocks make crossing easier.
After crossing, we headed to the broad ascent gully. The slog up seemed interminable, so we were glad when we reached the ridge. A short ridge walk led to the summit. After summiting we headed to the east peak, but there was too much snow to continue, so we descended the nearest gully. Even so, the loop provided extra scenery in this scenic area.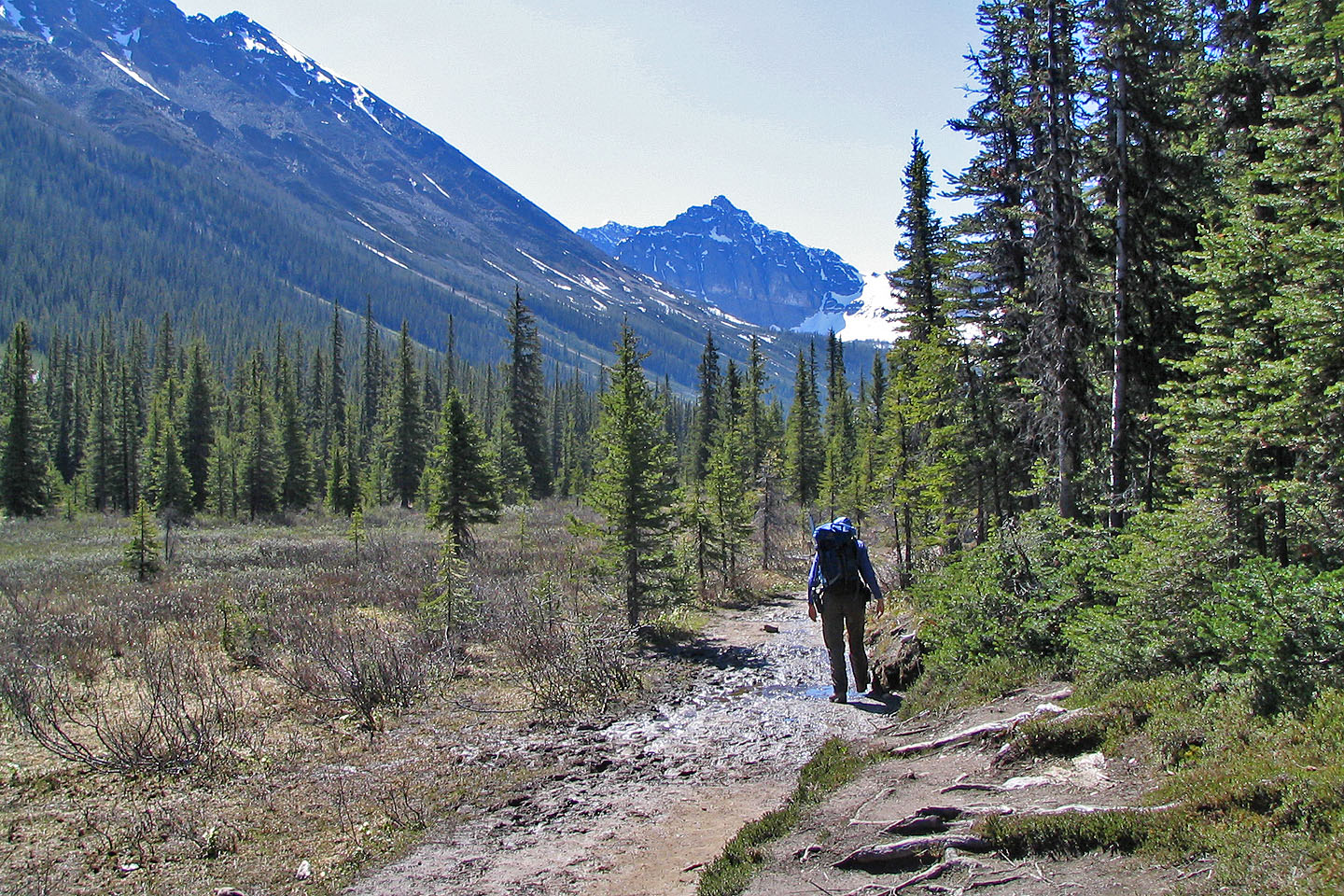 Hiking up the Consolation Lakes trail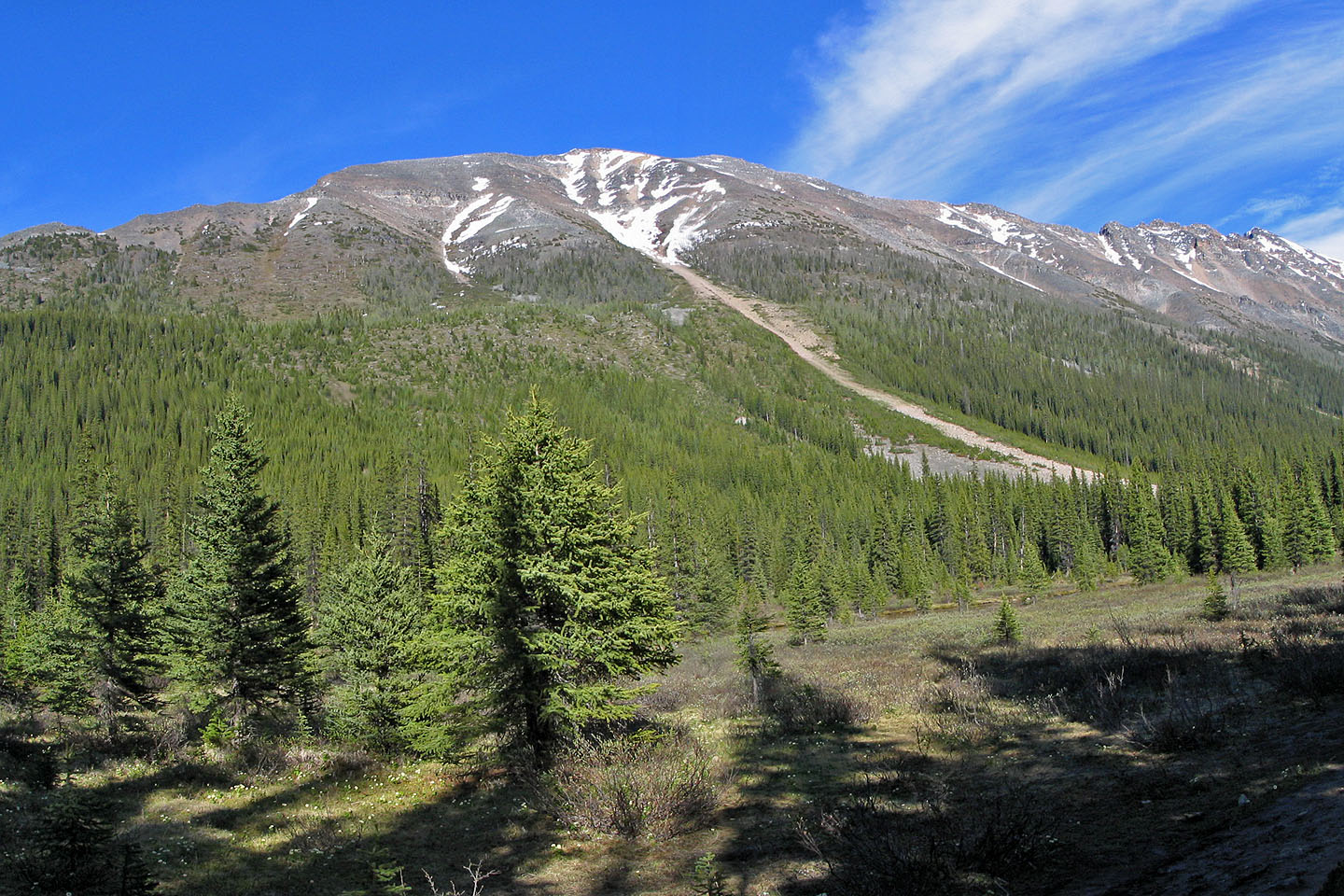 View of Panorama Ridge just before reaching Consolation Lakes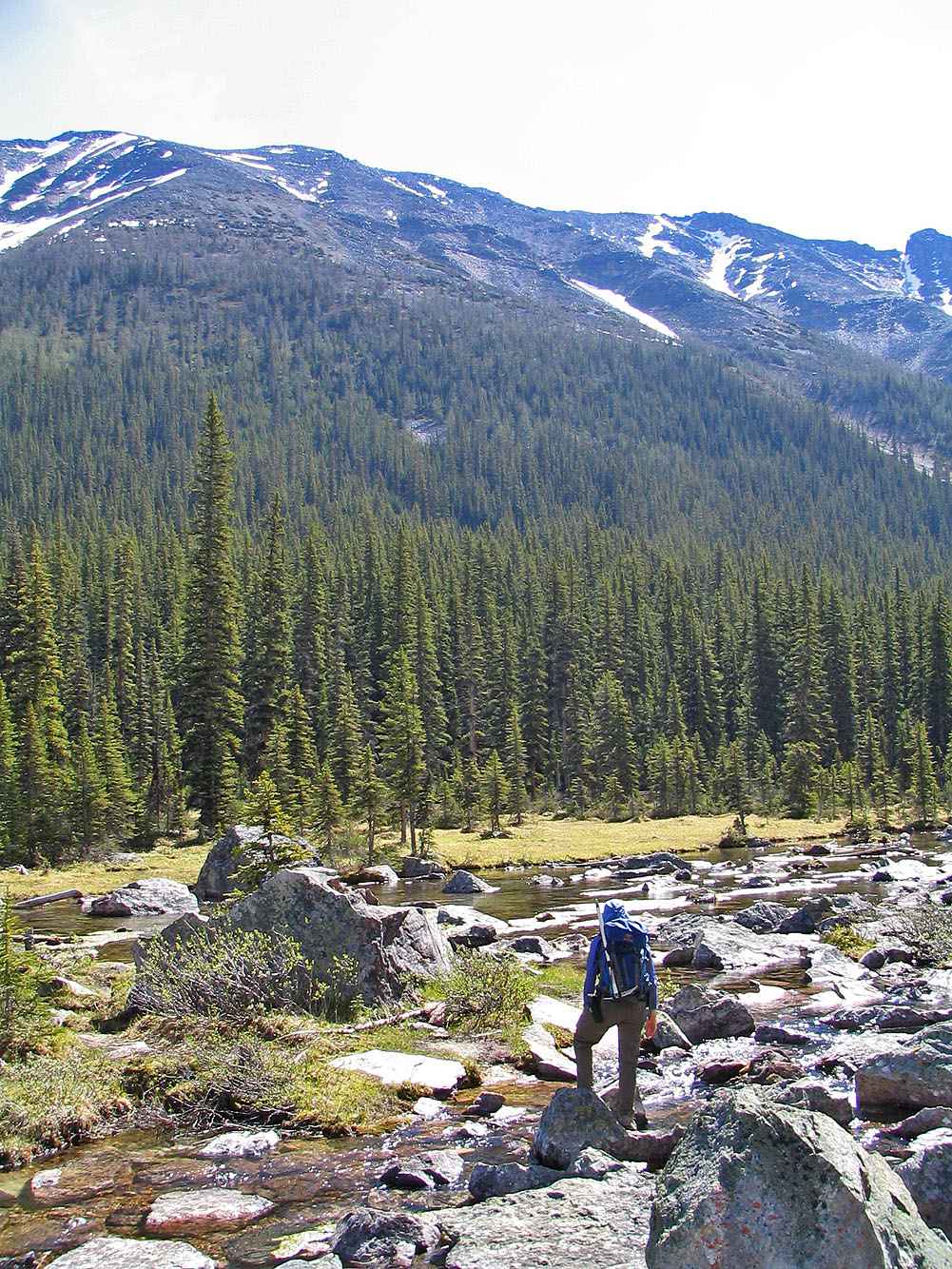 Looking for the best place to cross Babel Creek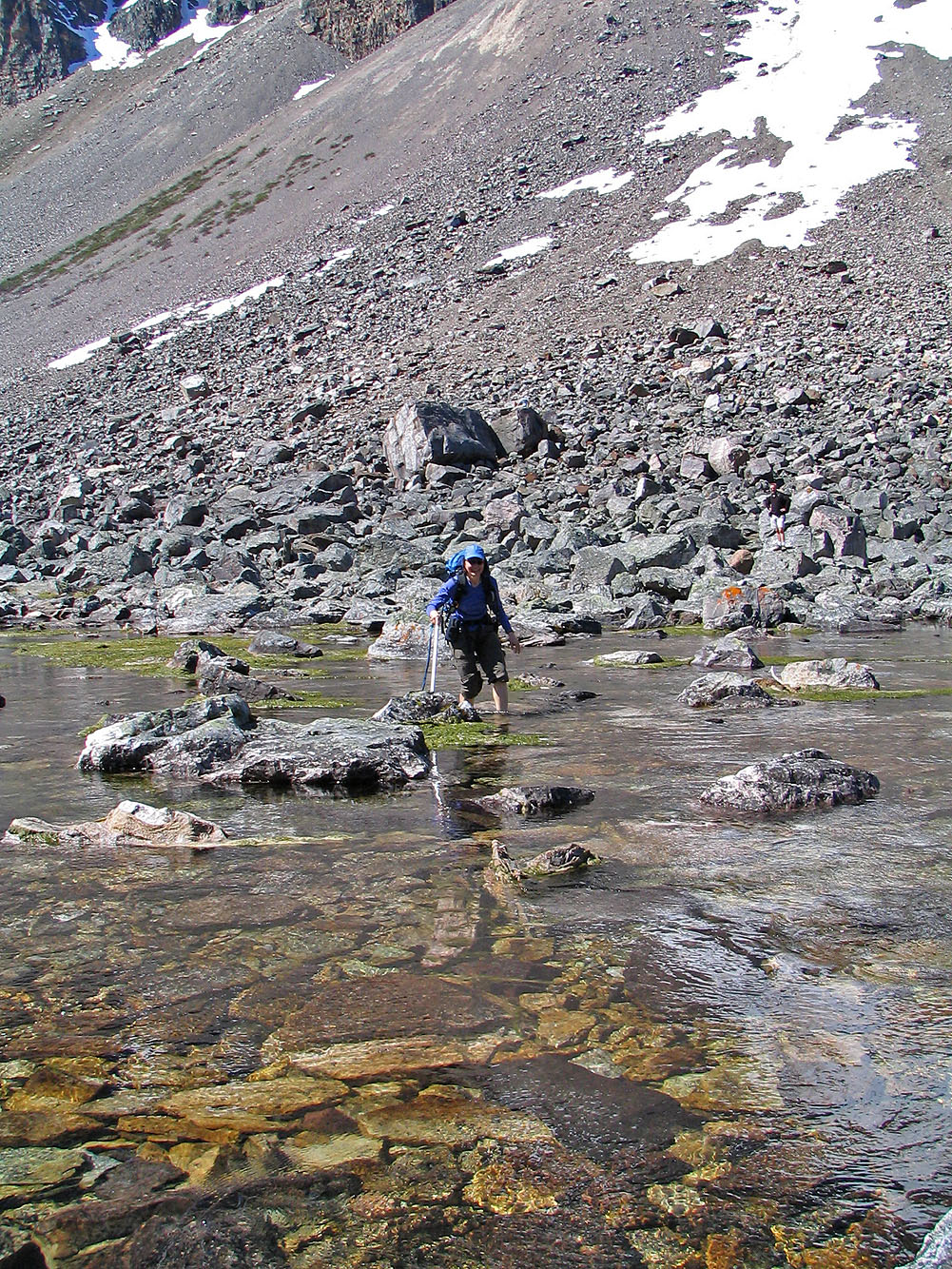 We had to get our feet wet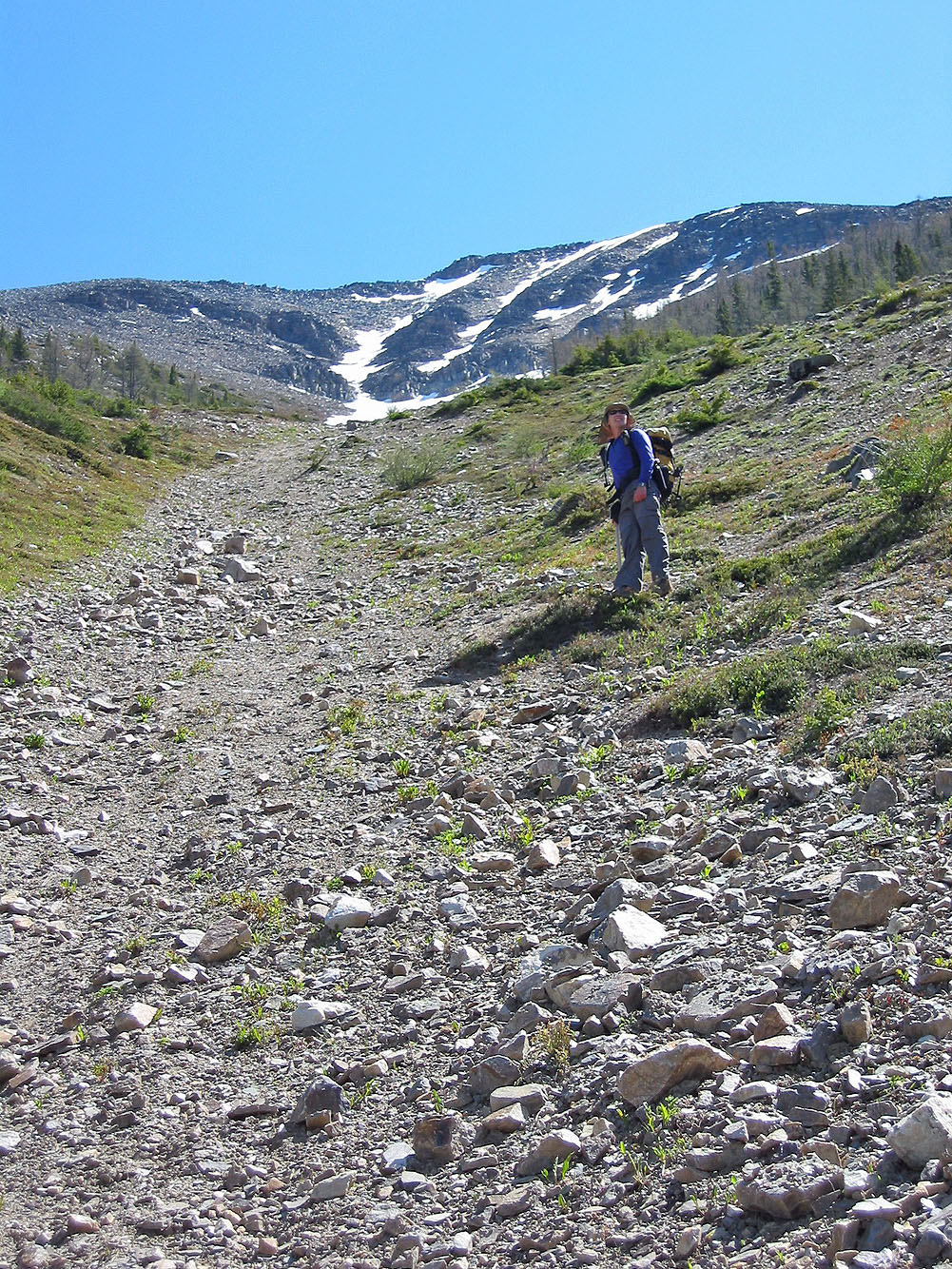 Looking up the ascent gully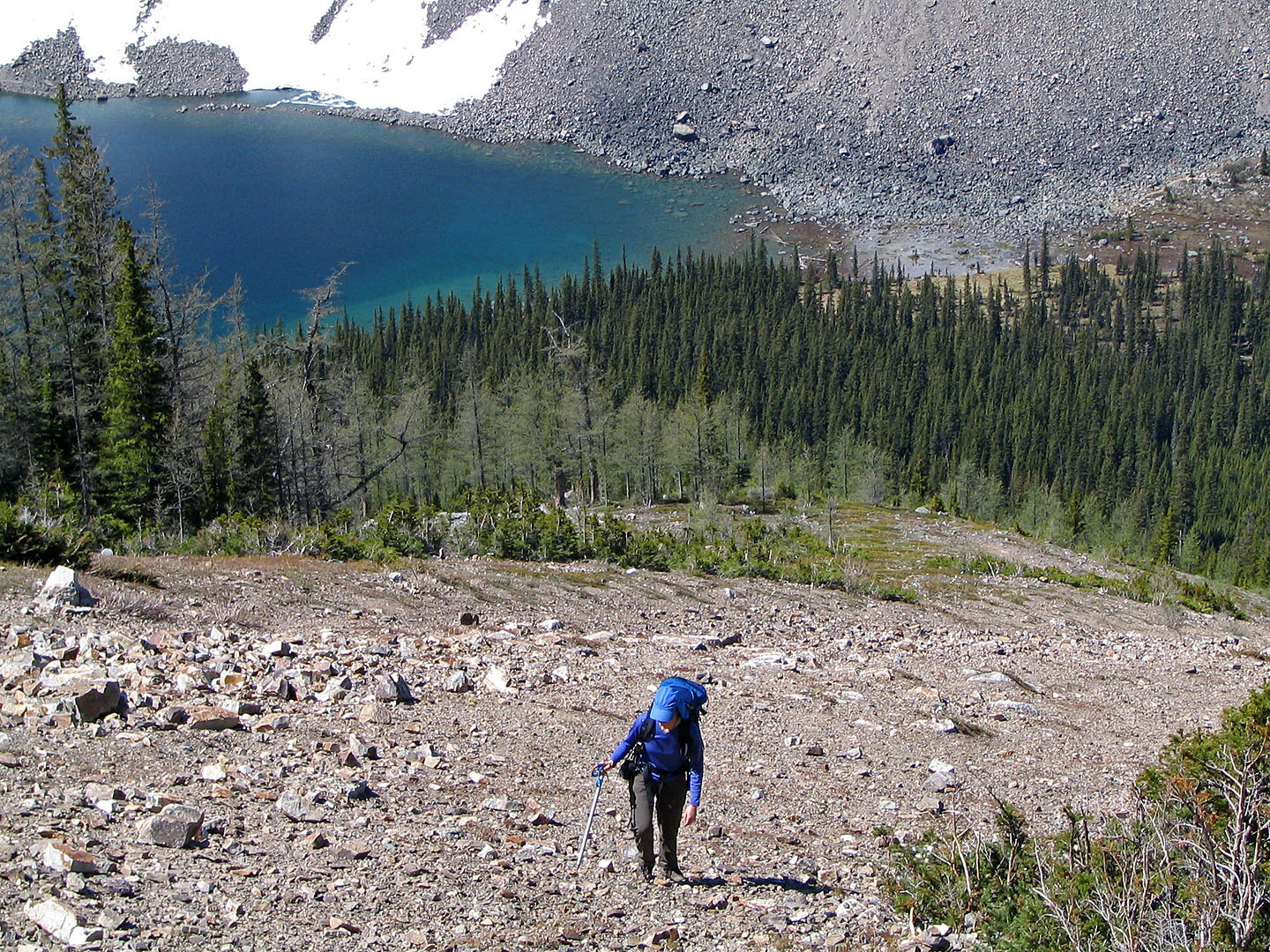 Looking back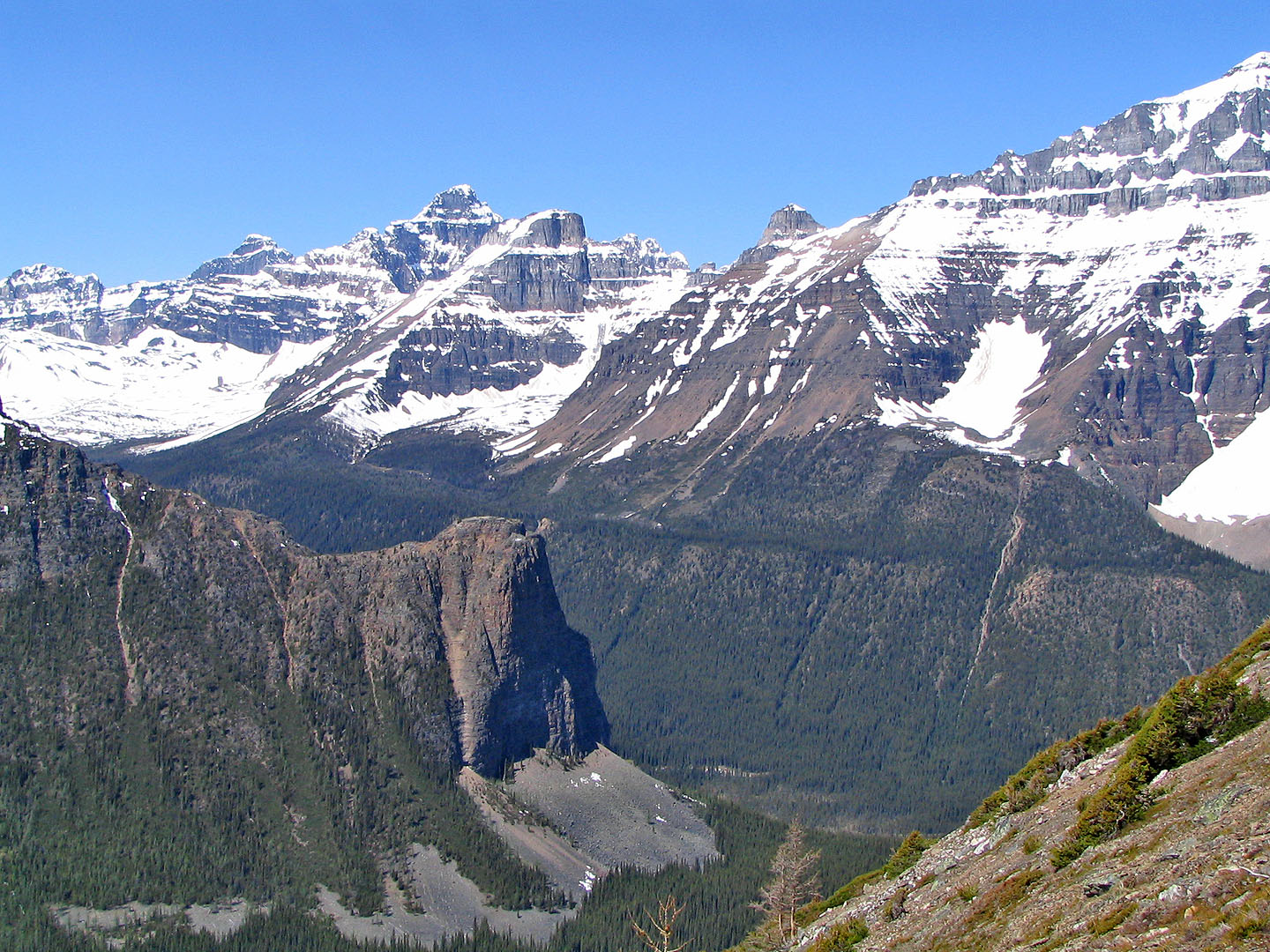 Tower of Babel in the foreground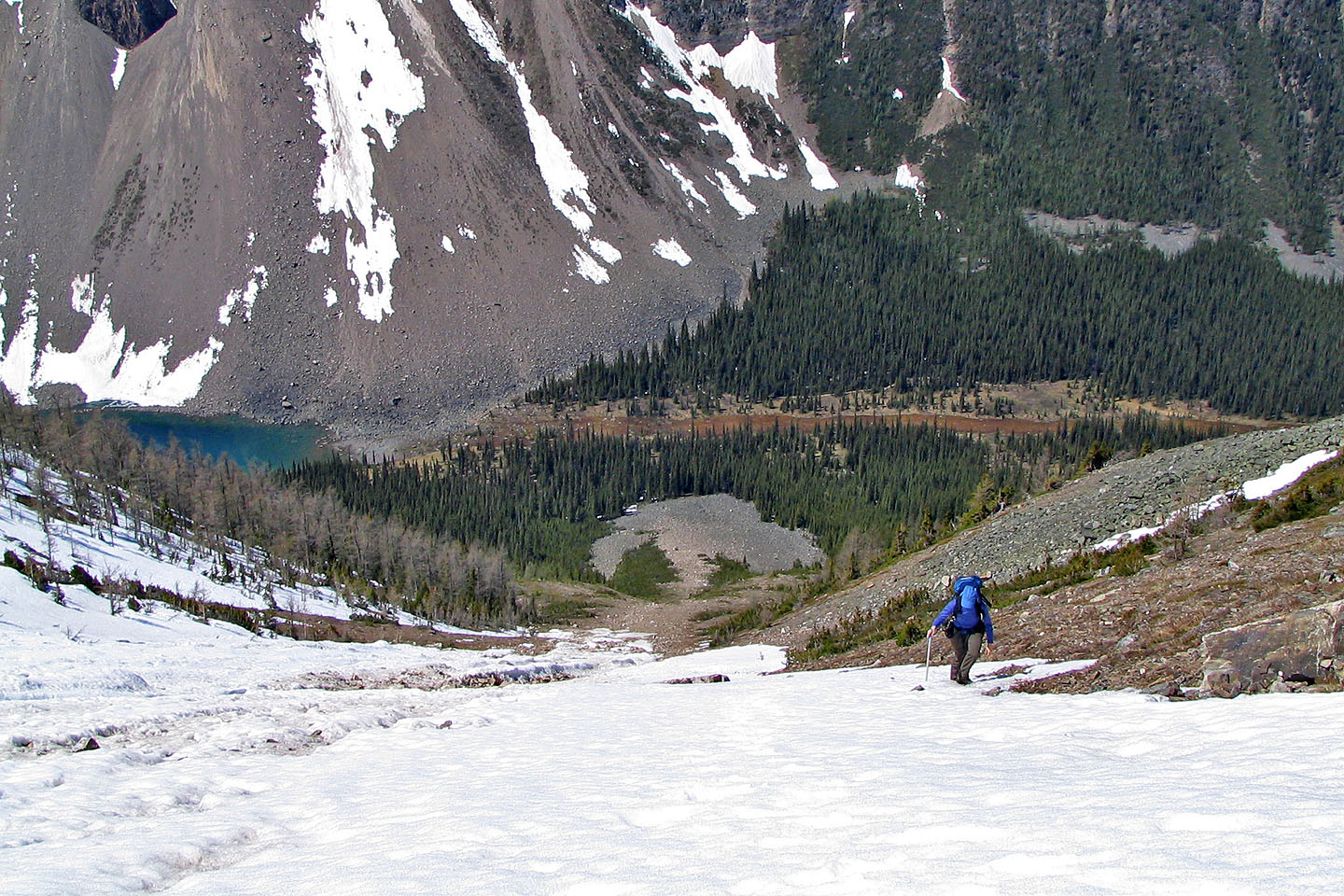 We made good progress in the firm snow in the gully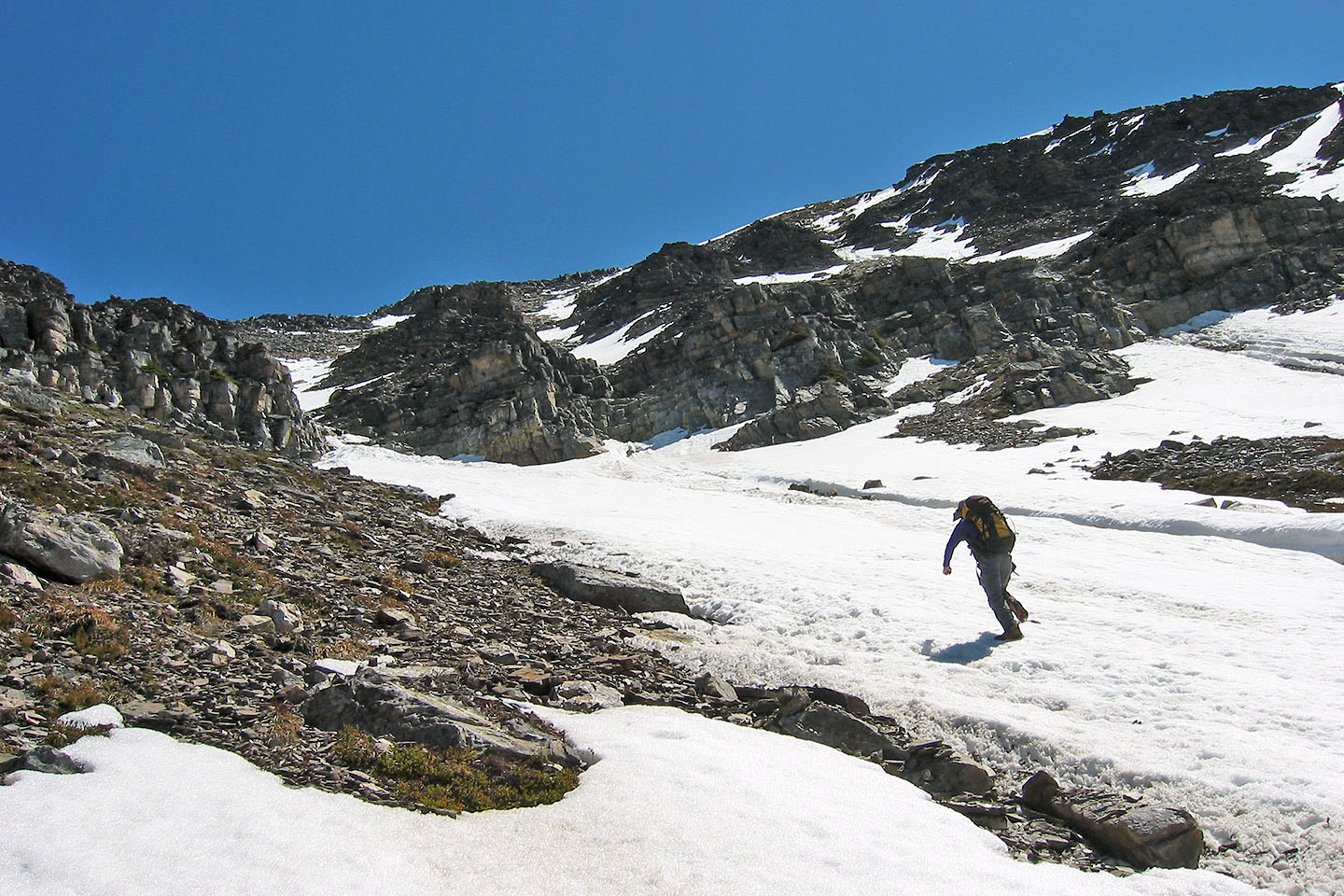 Gully narrows ahead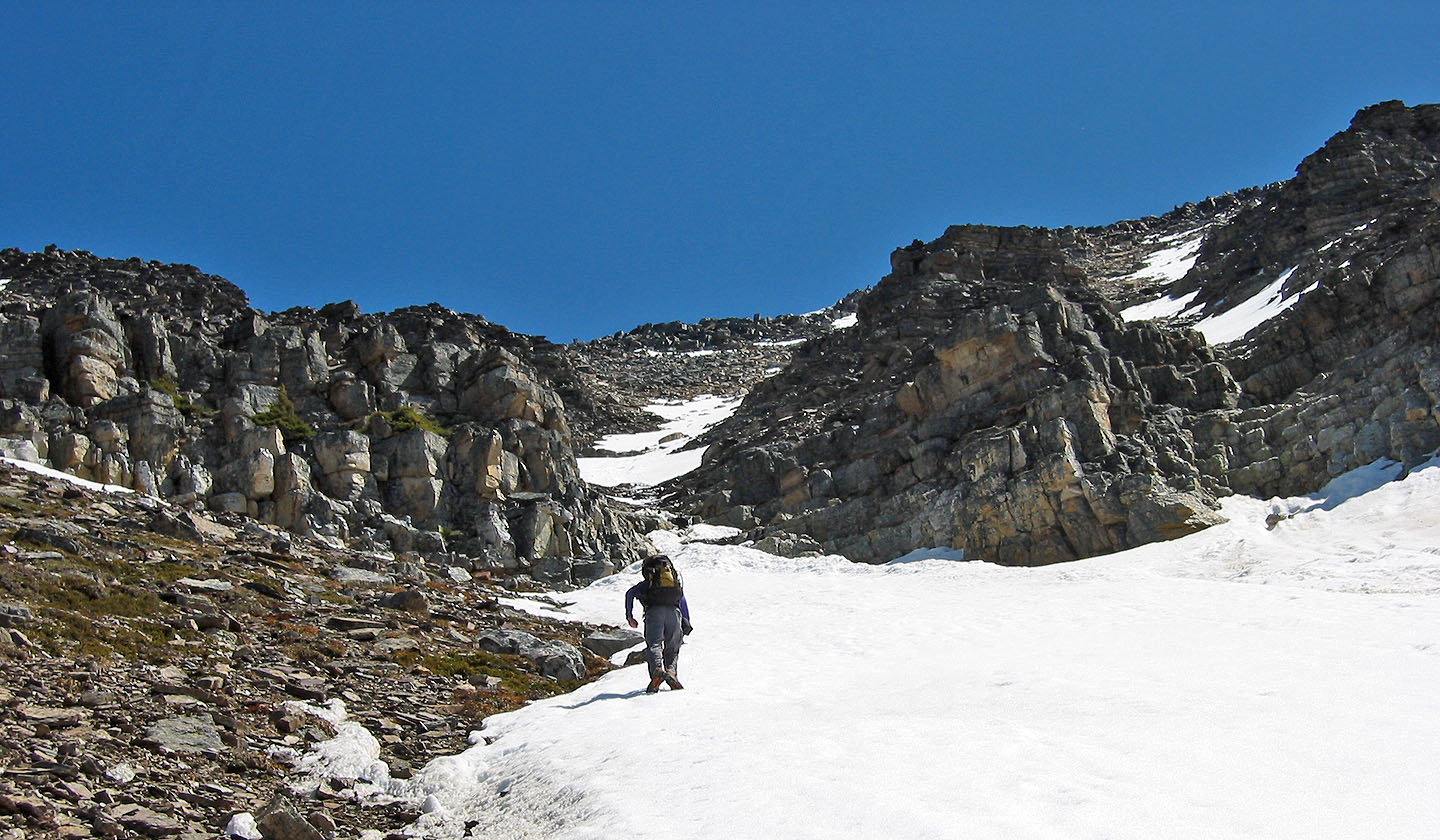 Almost at the narrow section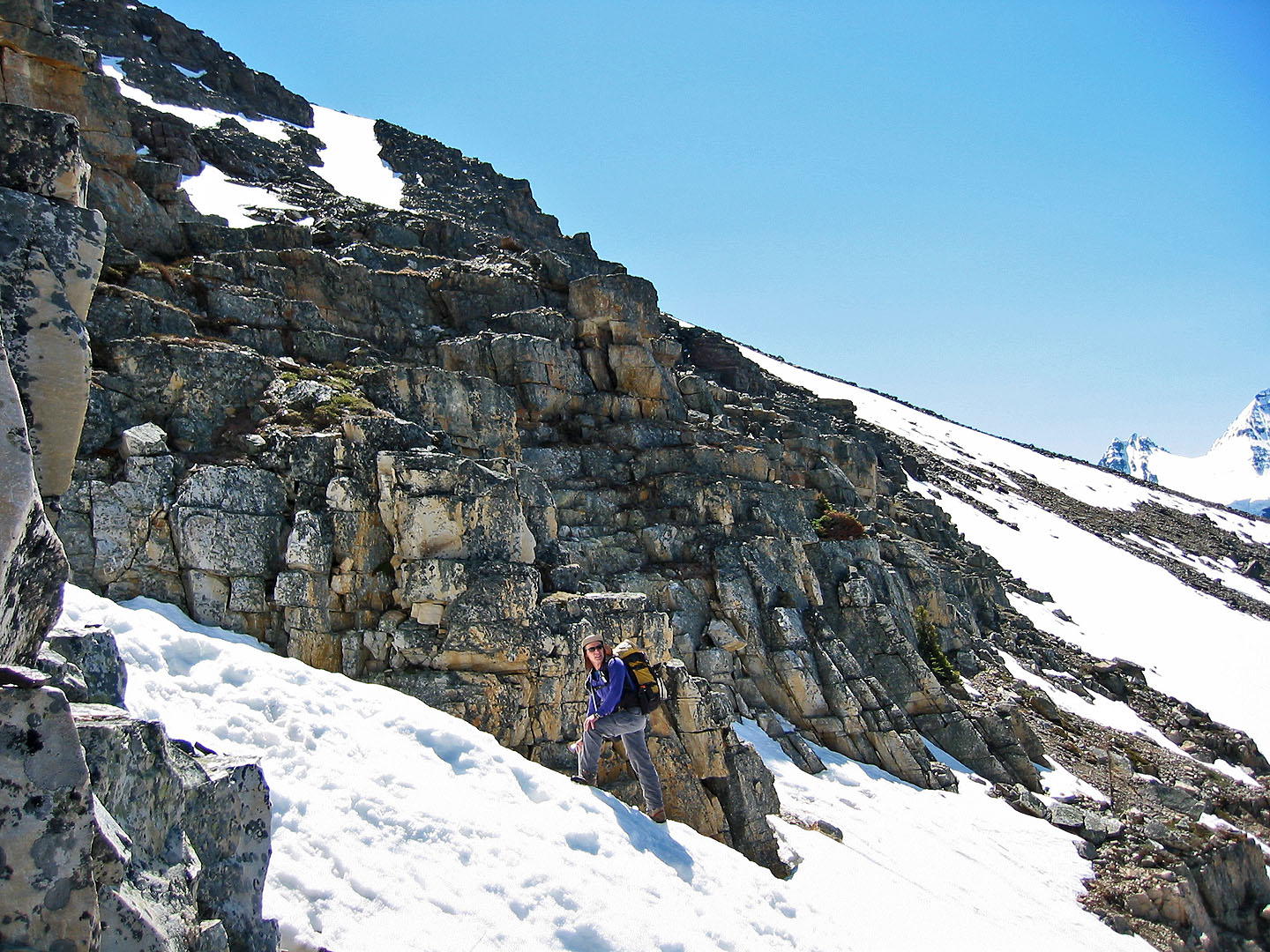 We've reached the rocks and will soon start climbing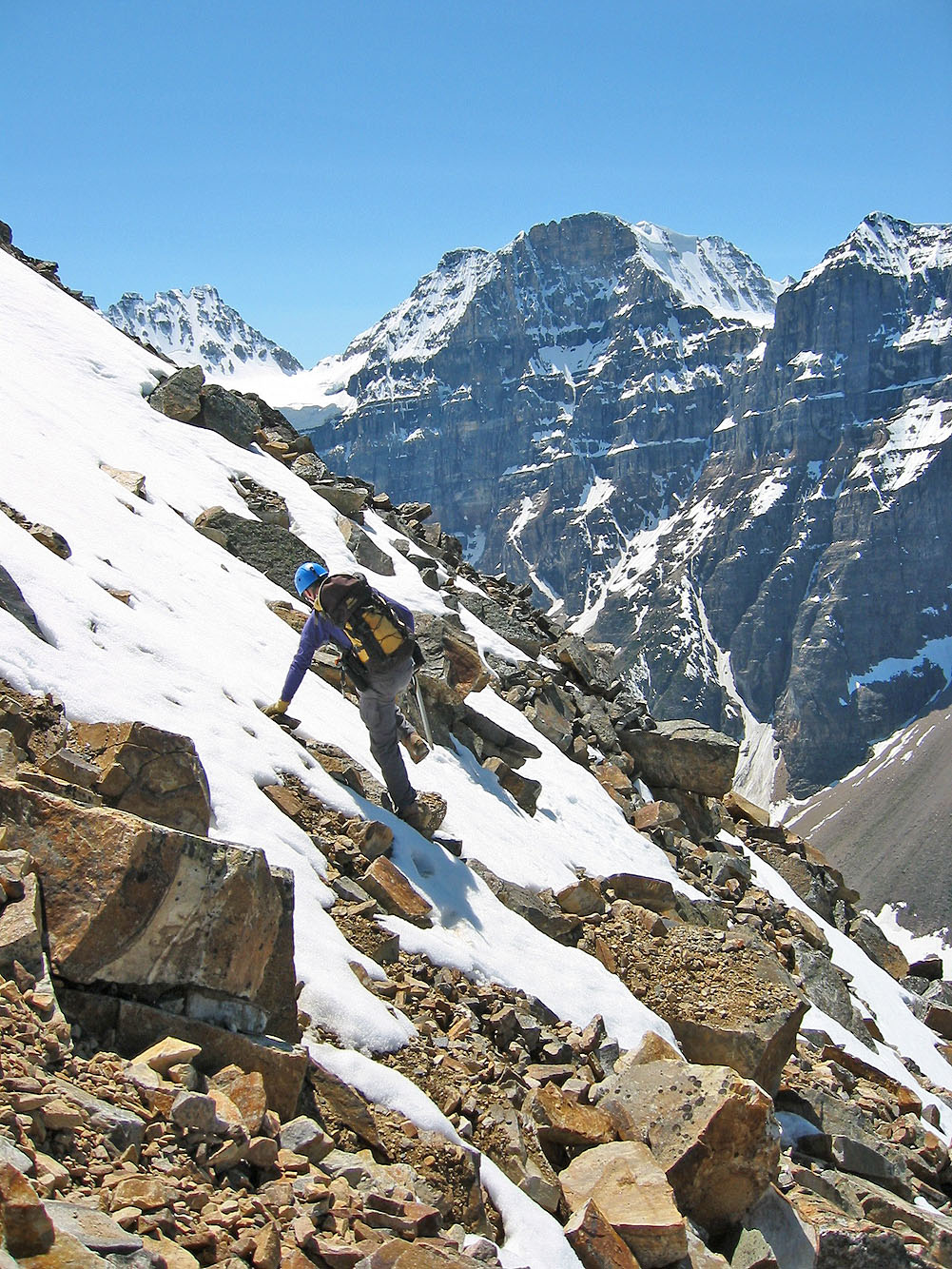 The slope steepens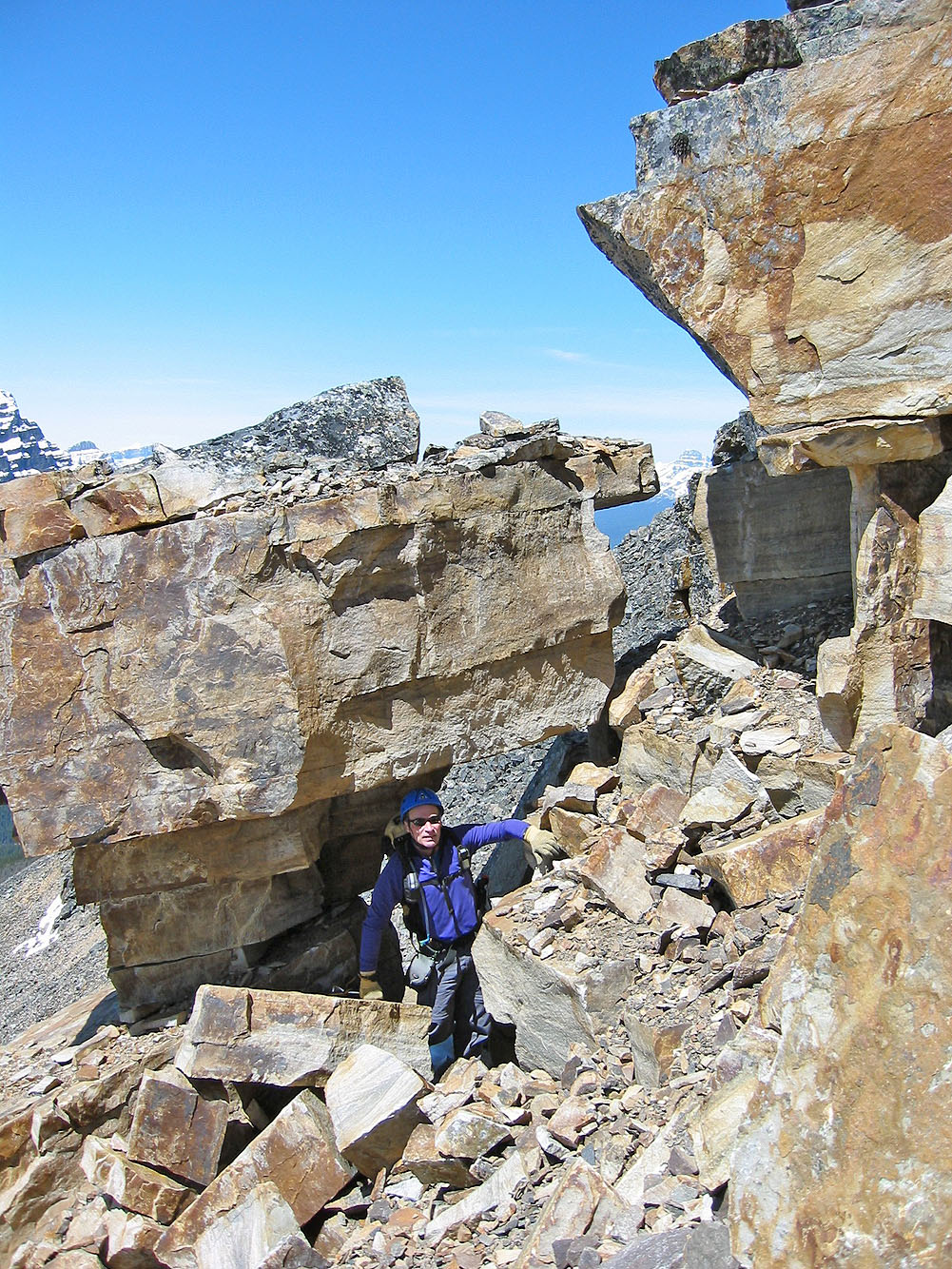 Squeezing through some boulders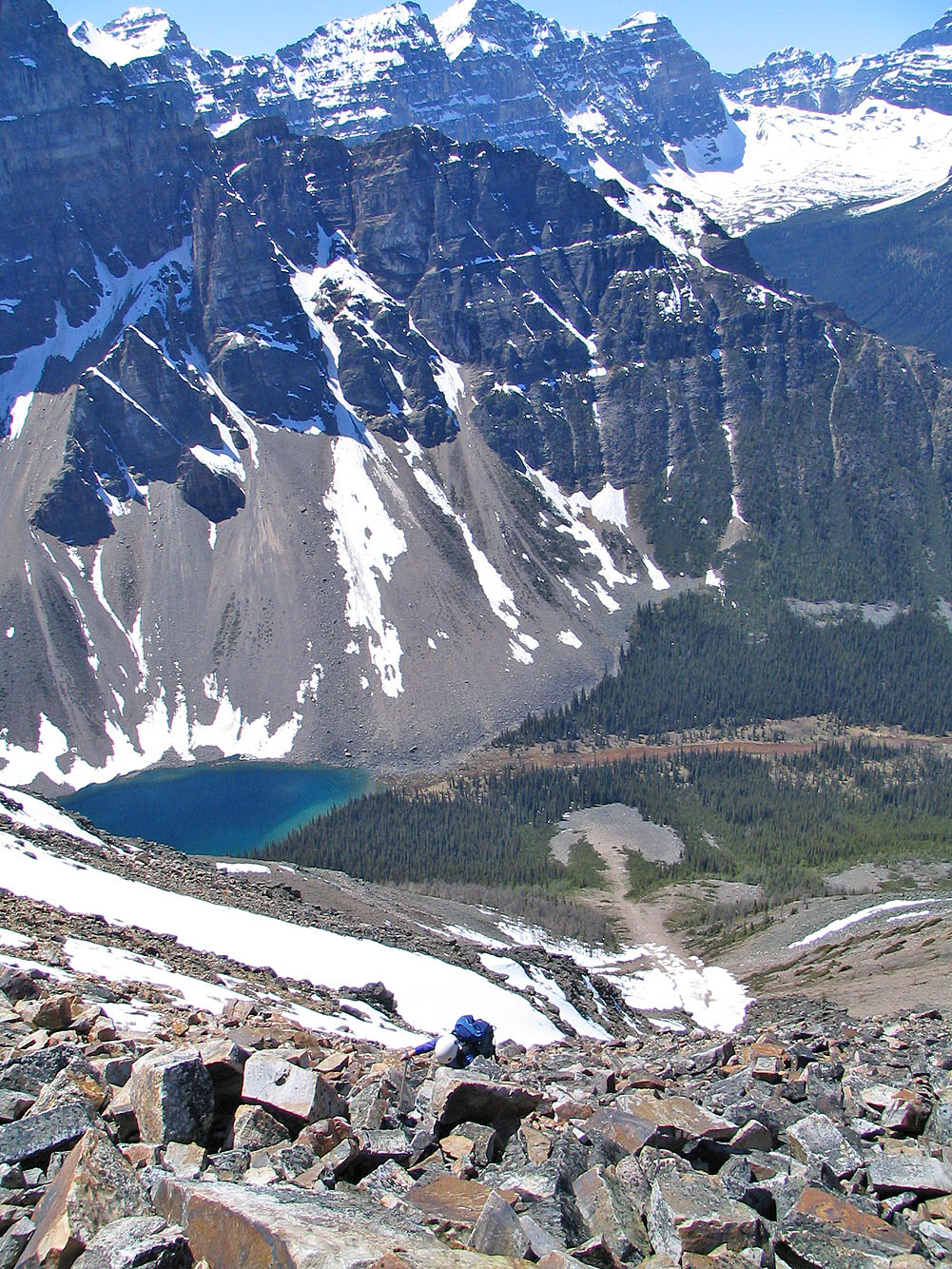 Dinah follows me up the steep slope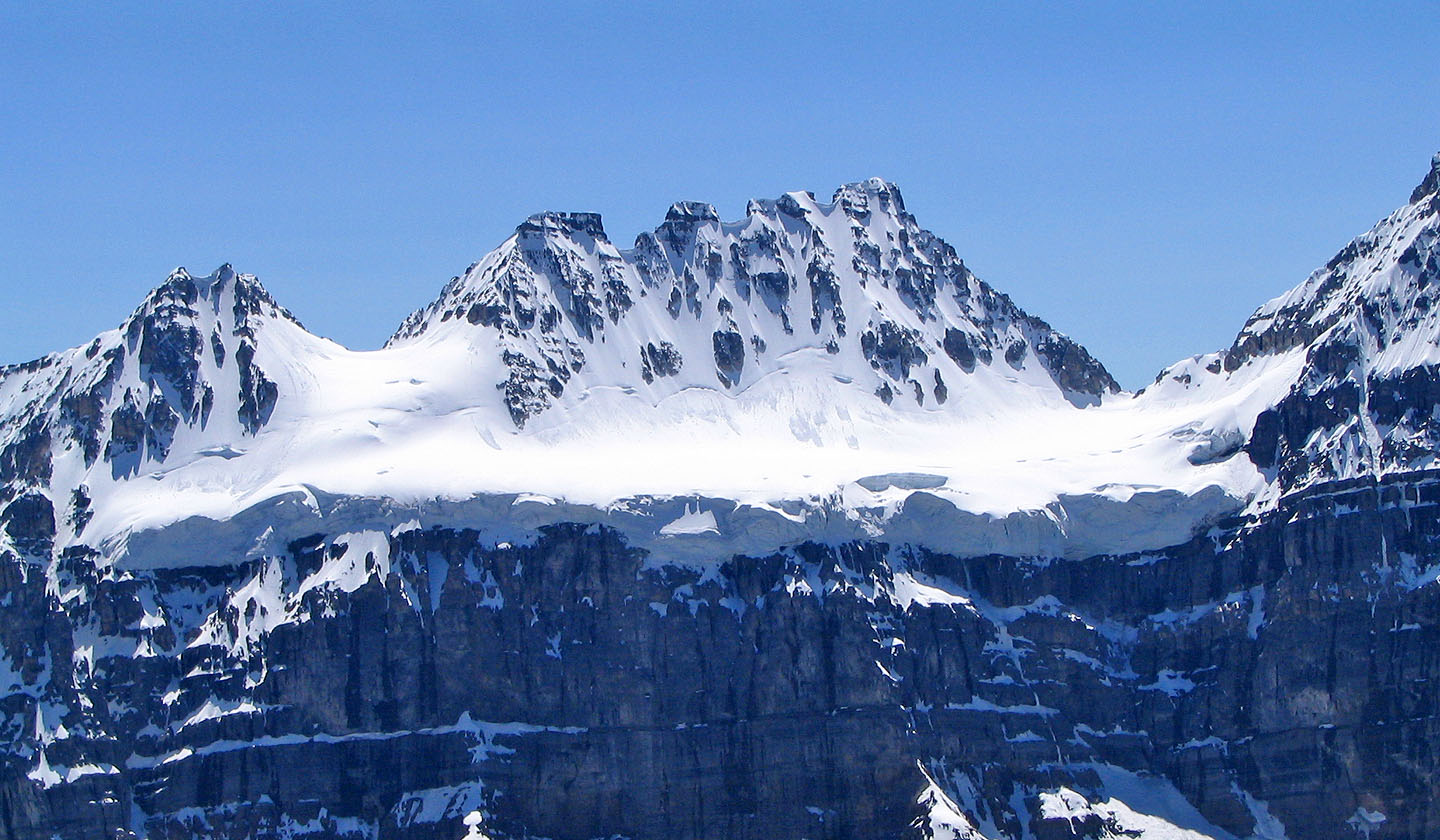 Quadra Mountain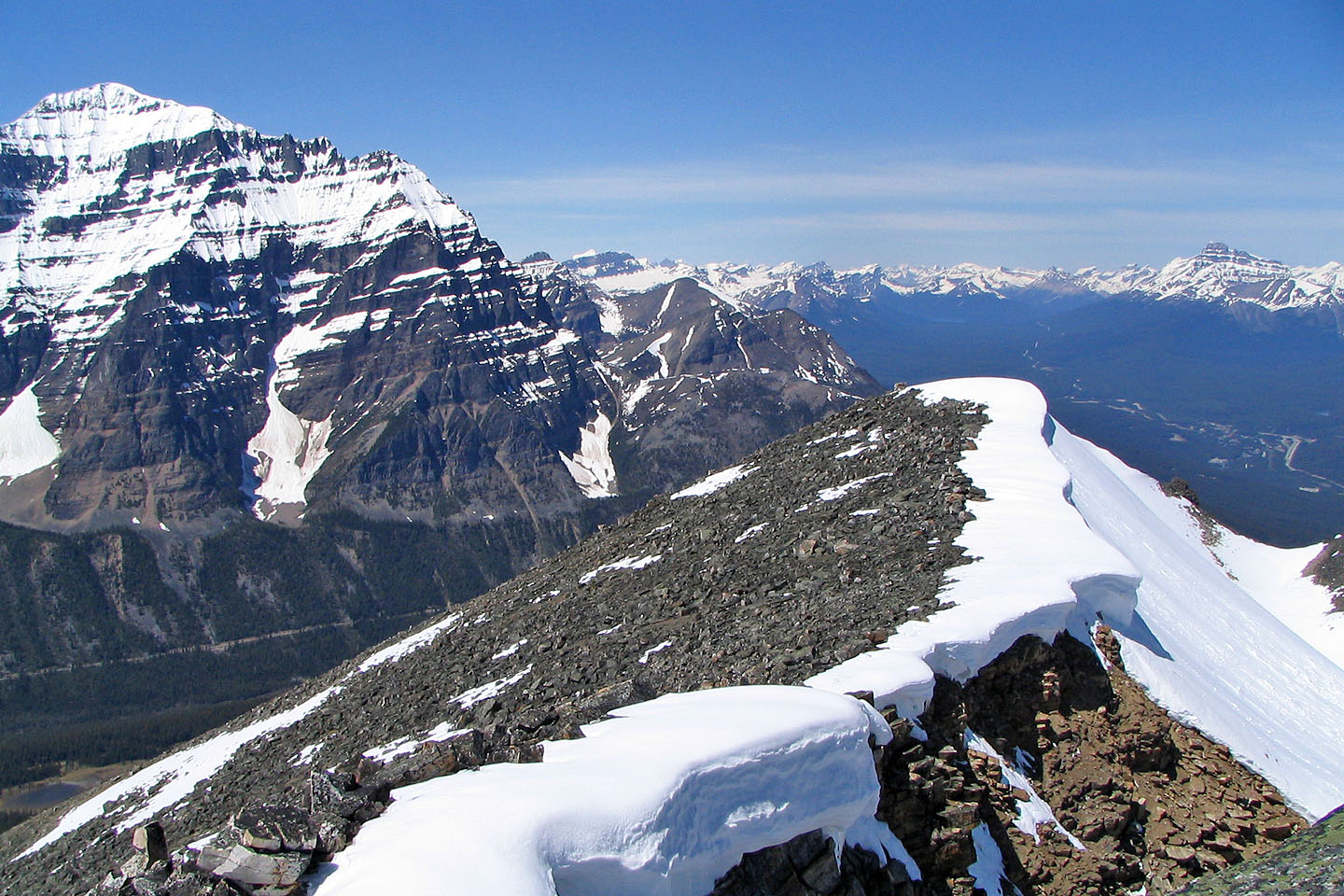 On the ridge looking north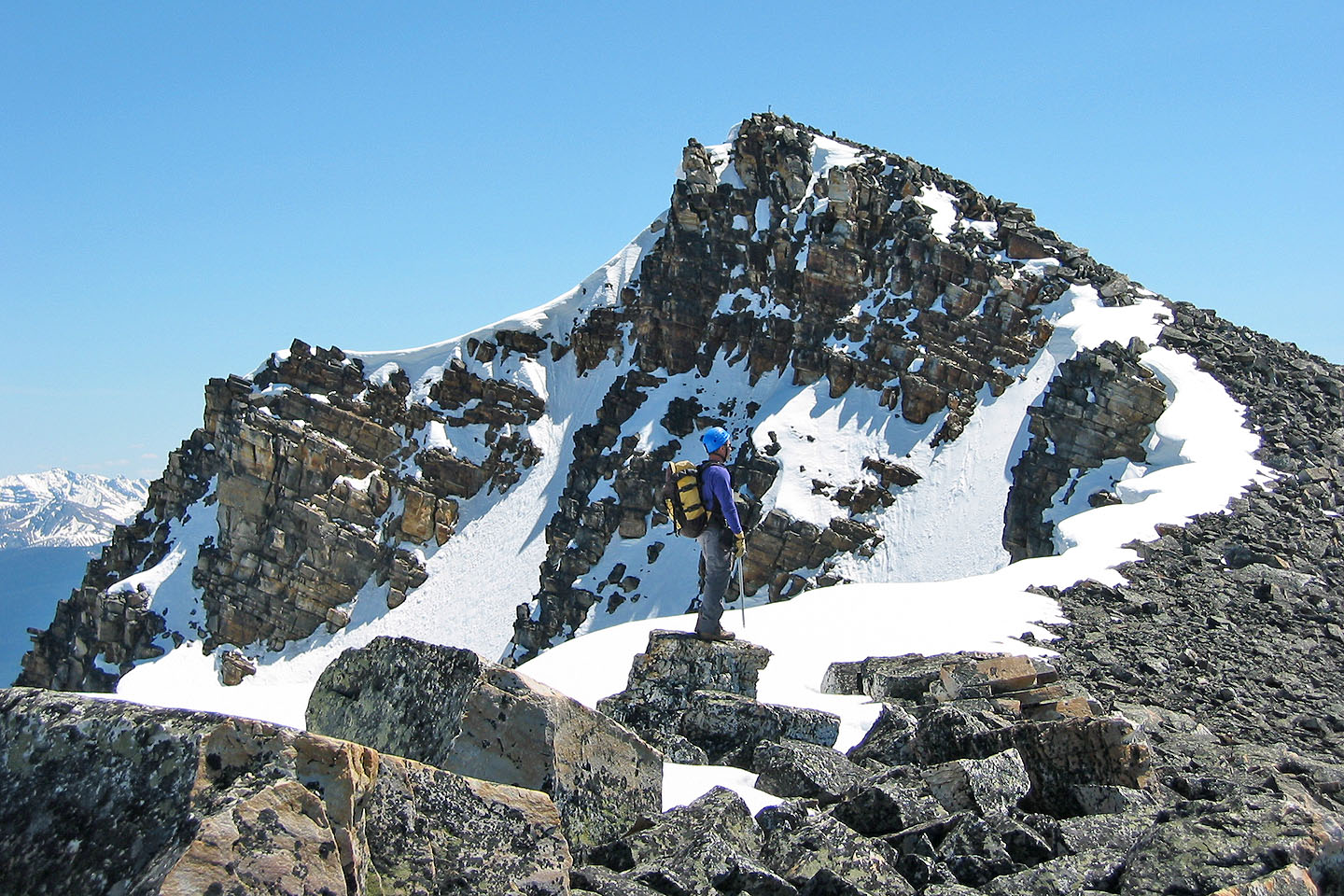 Ahead is the summit

The last section to the summit requires scrambling up quartzite rocks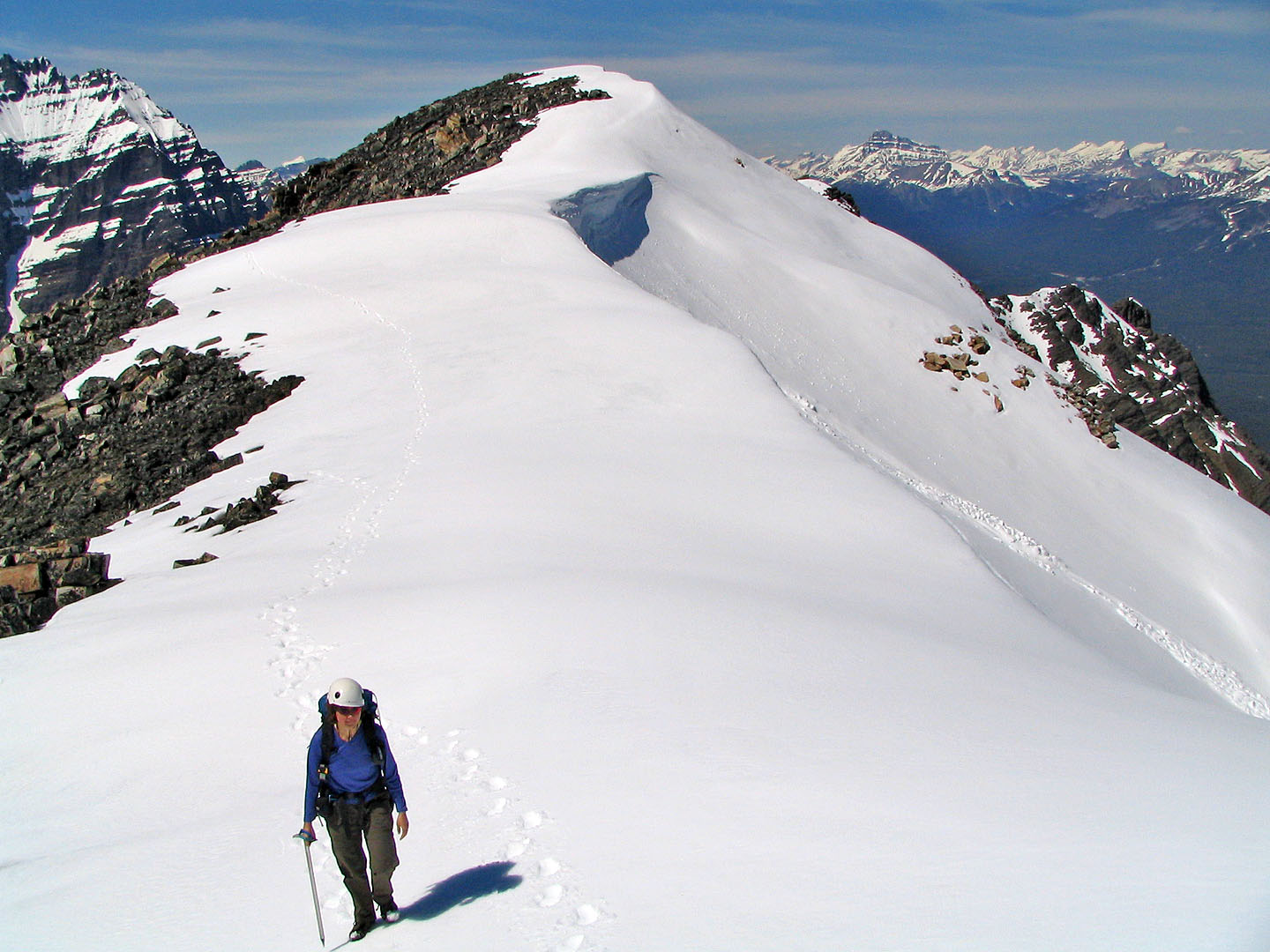 After summiting we continued along the ridge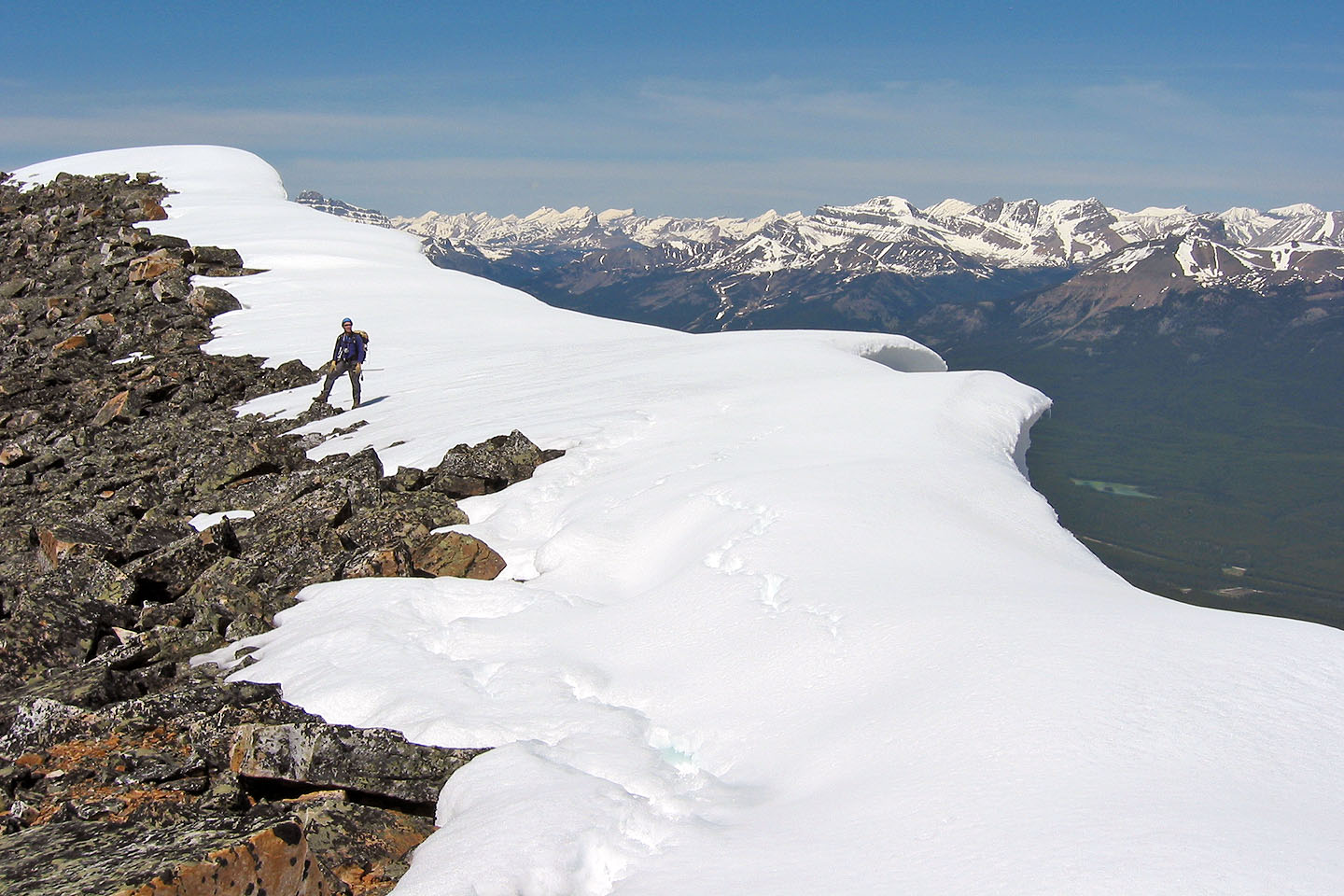 A huge cornice lines much of the ridge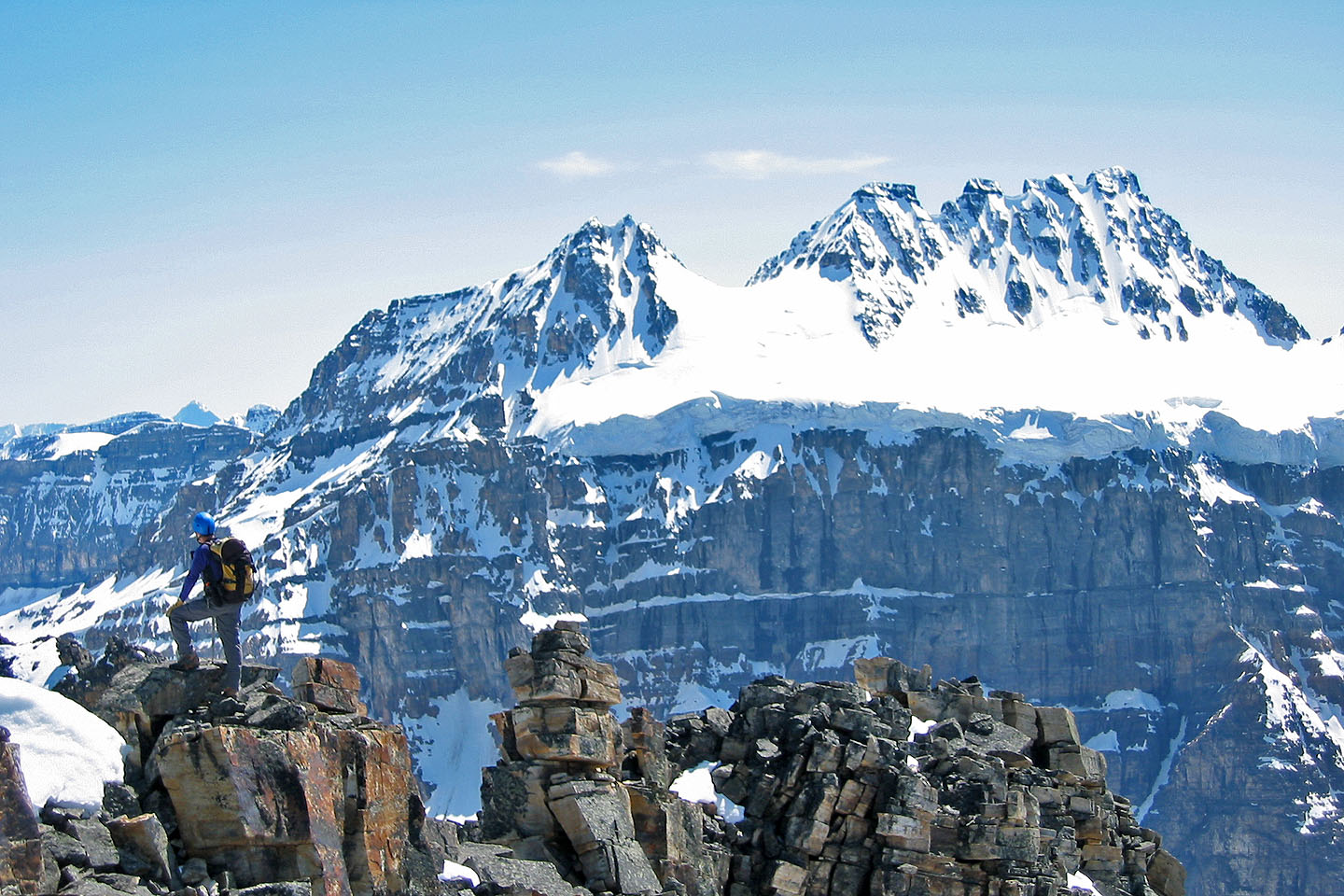 We made it to the pinnacles where we found it difficult and exposed. Best to do in dry conditions.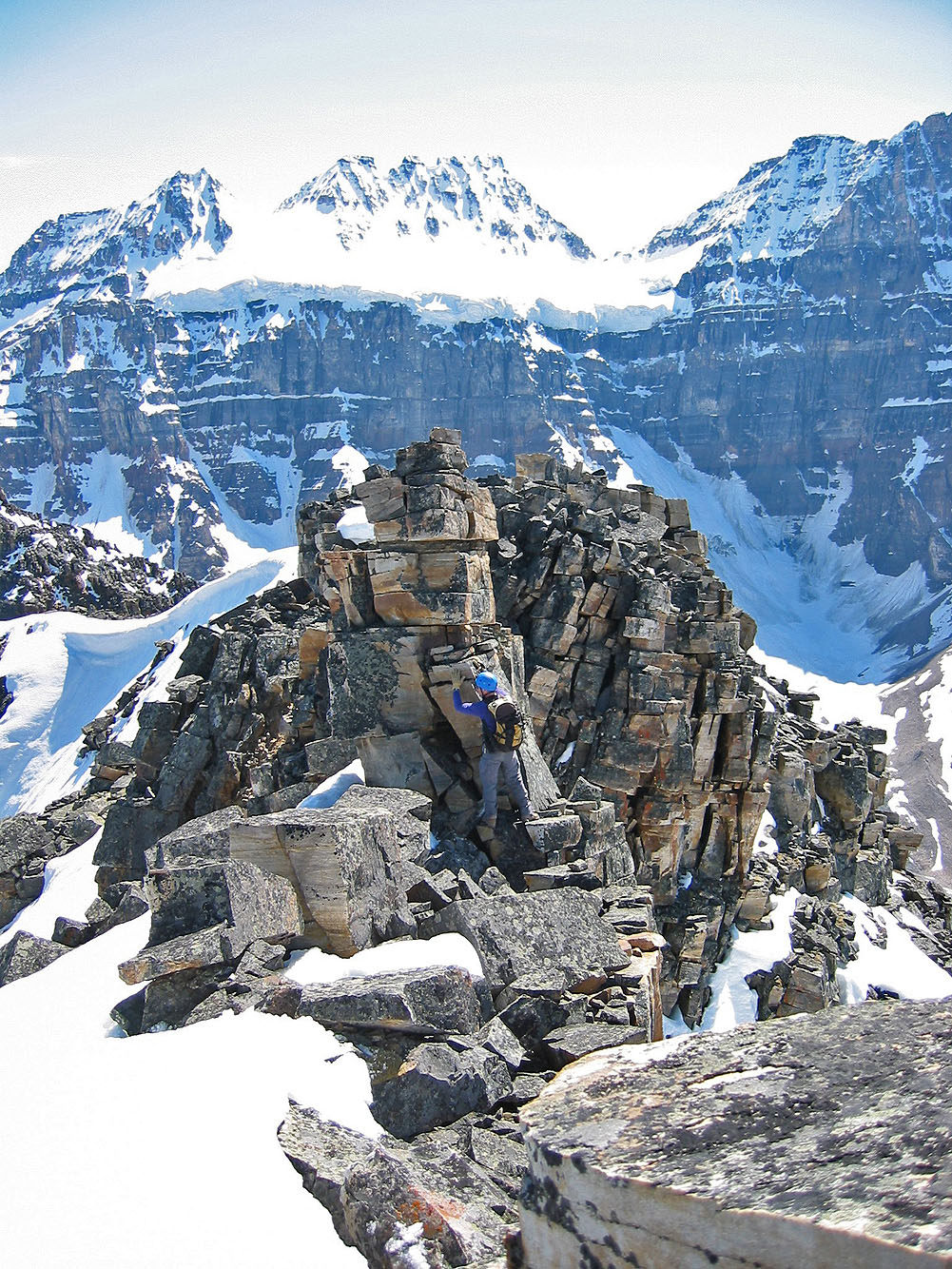 Trying to climb higher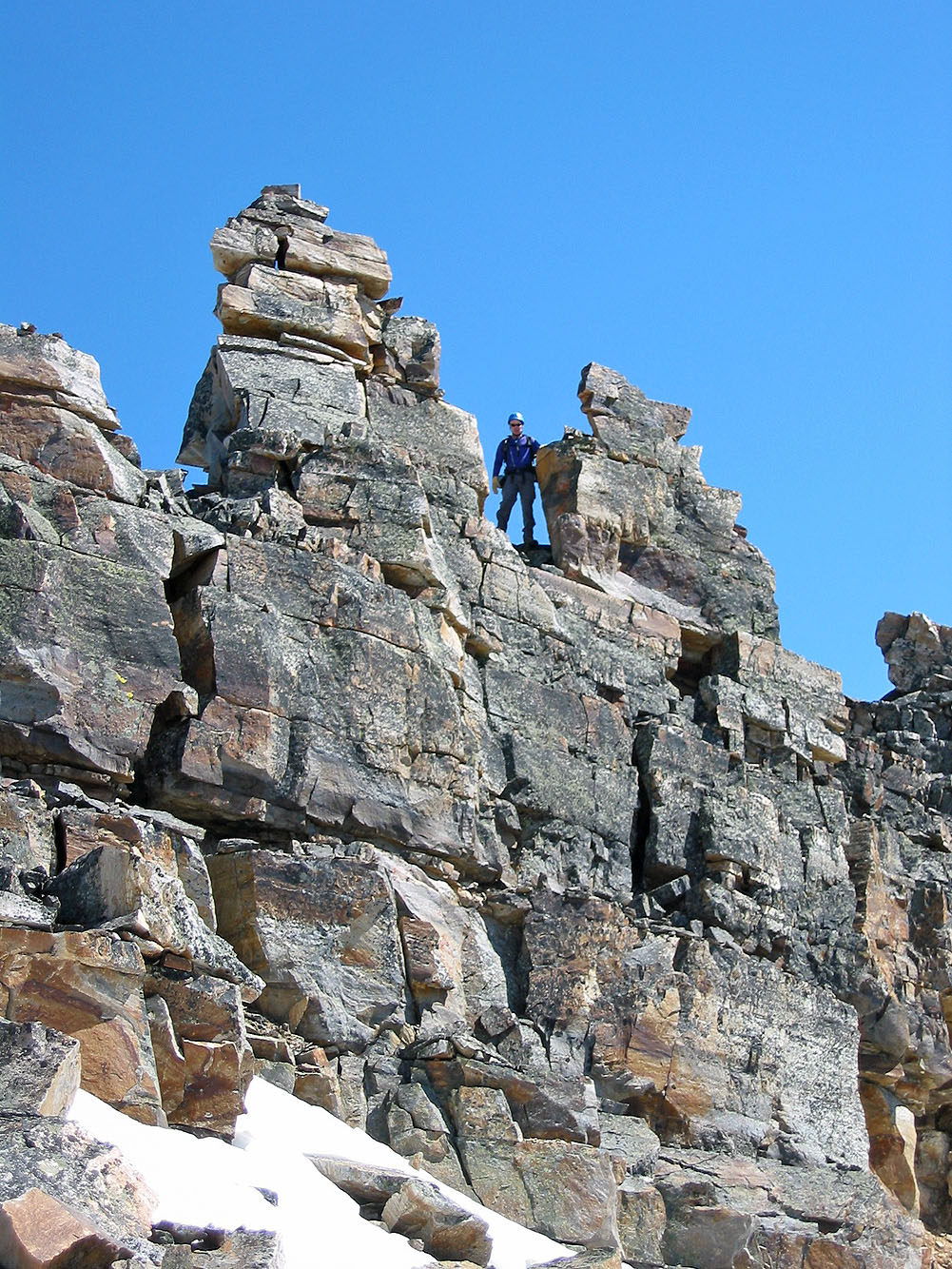 We soon gave up and started down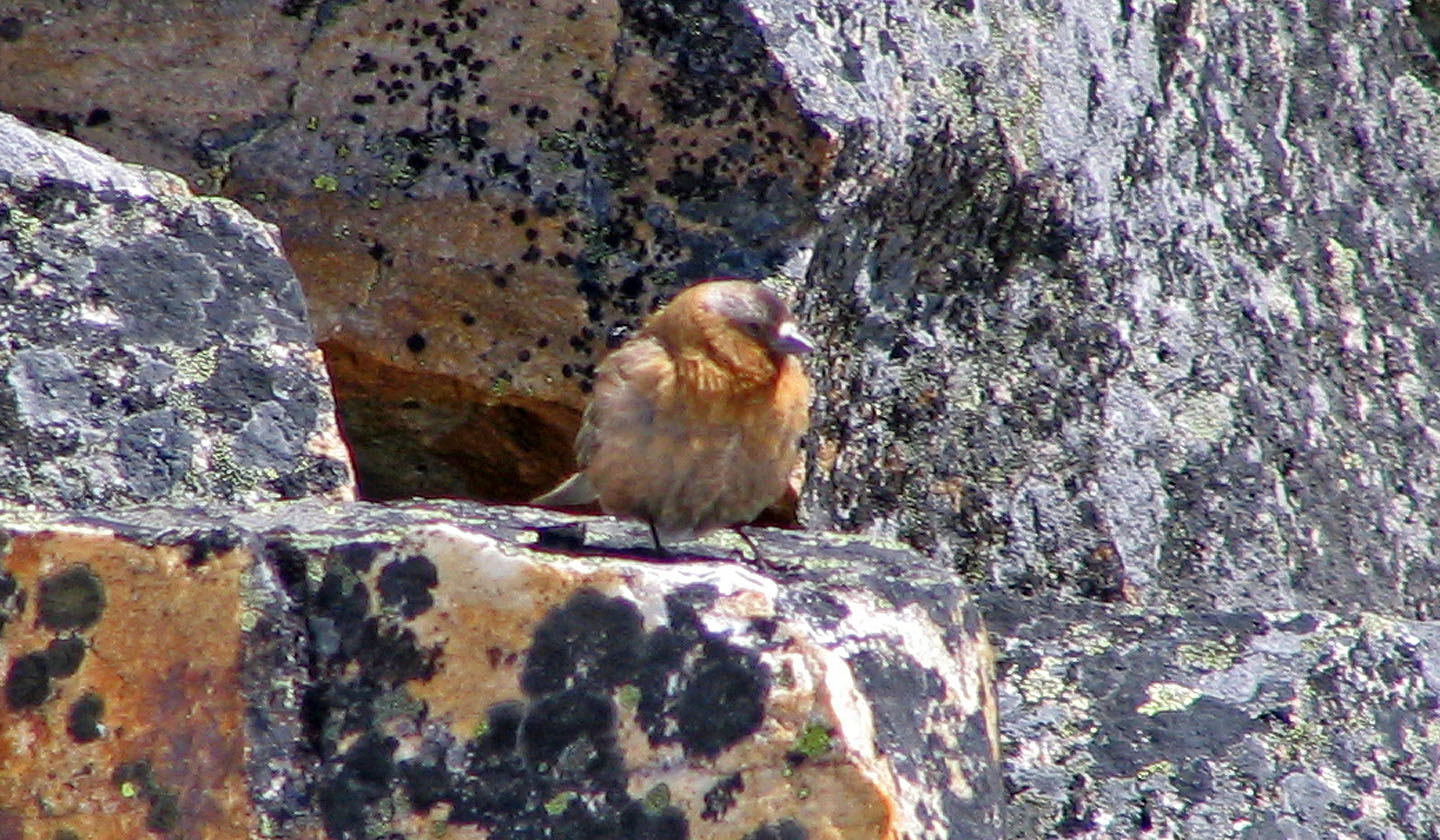 Cute bird, but such skinny legs!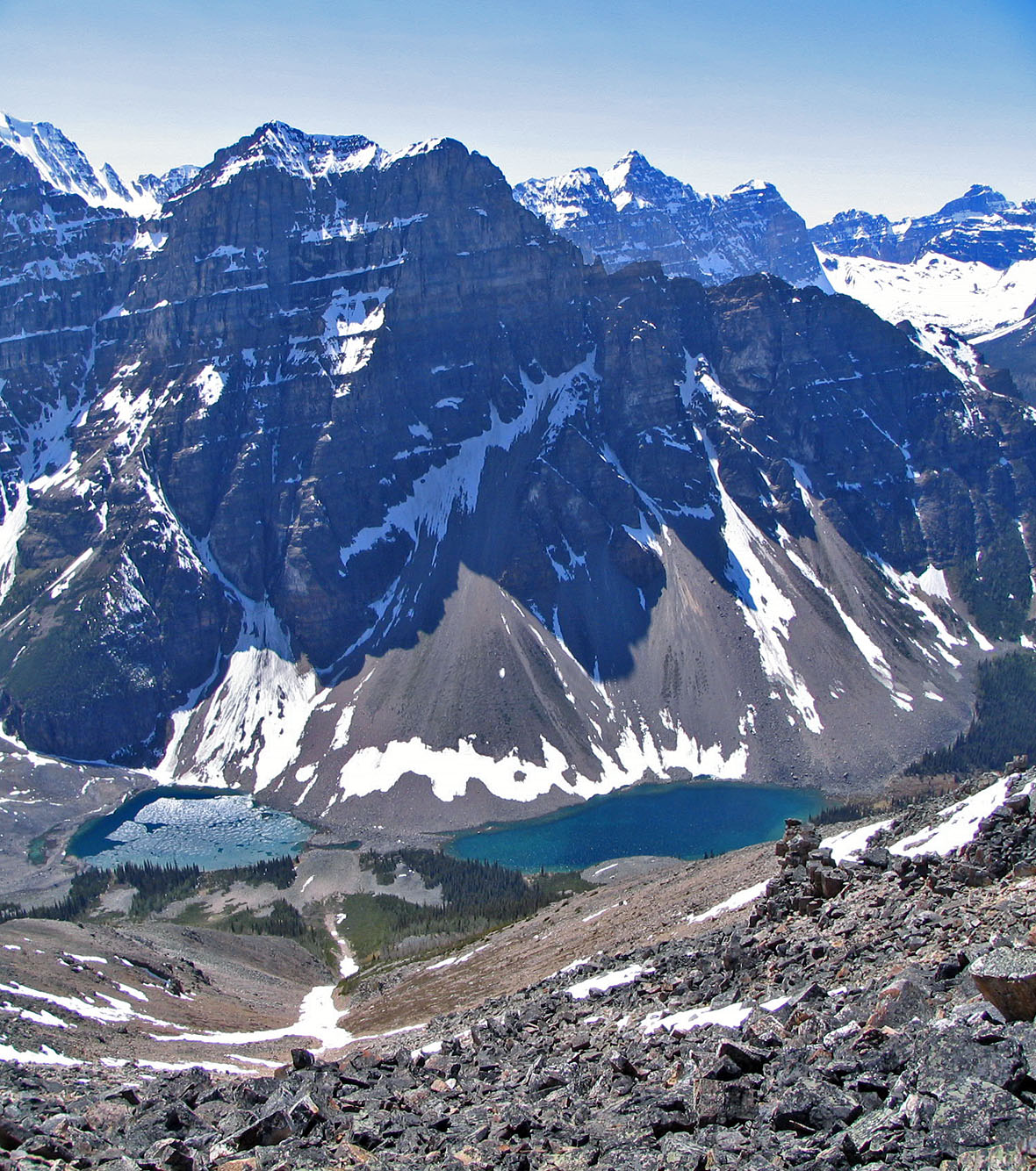 Our descent gully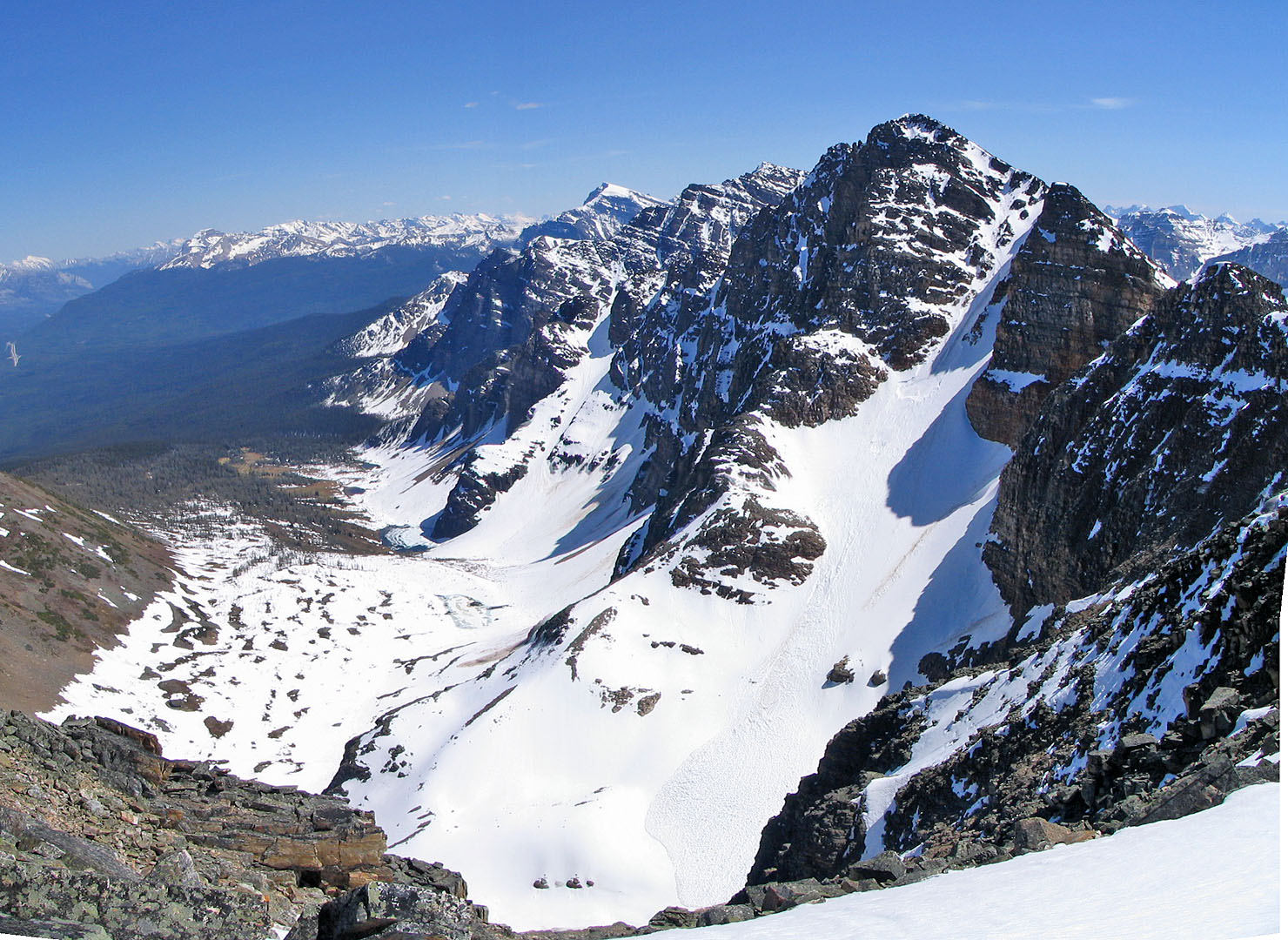 Looking down Consolation Valley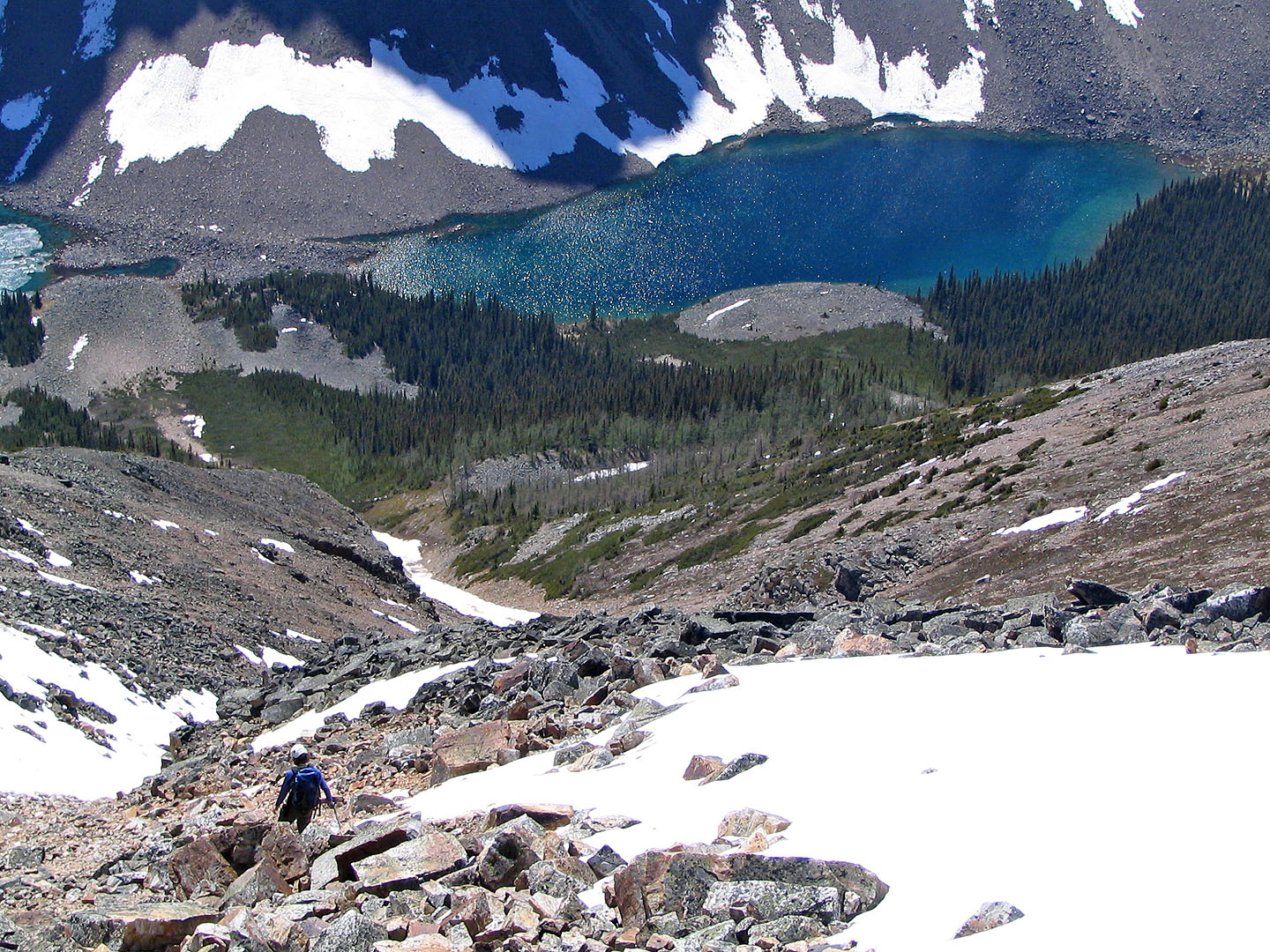 Partway down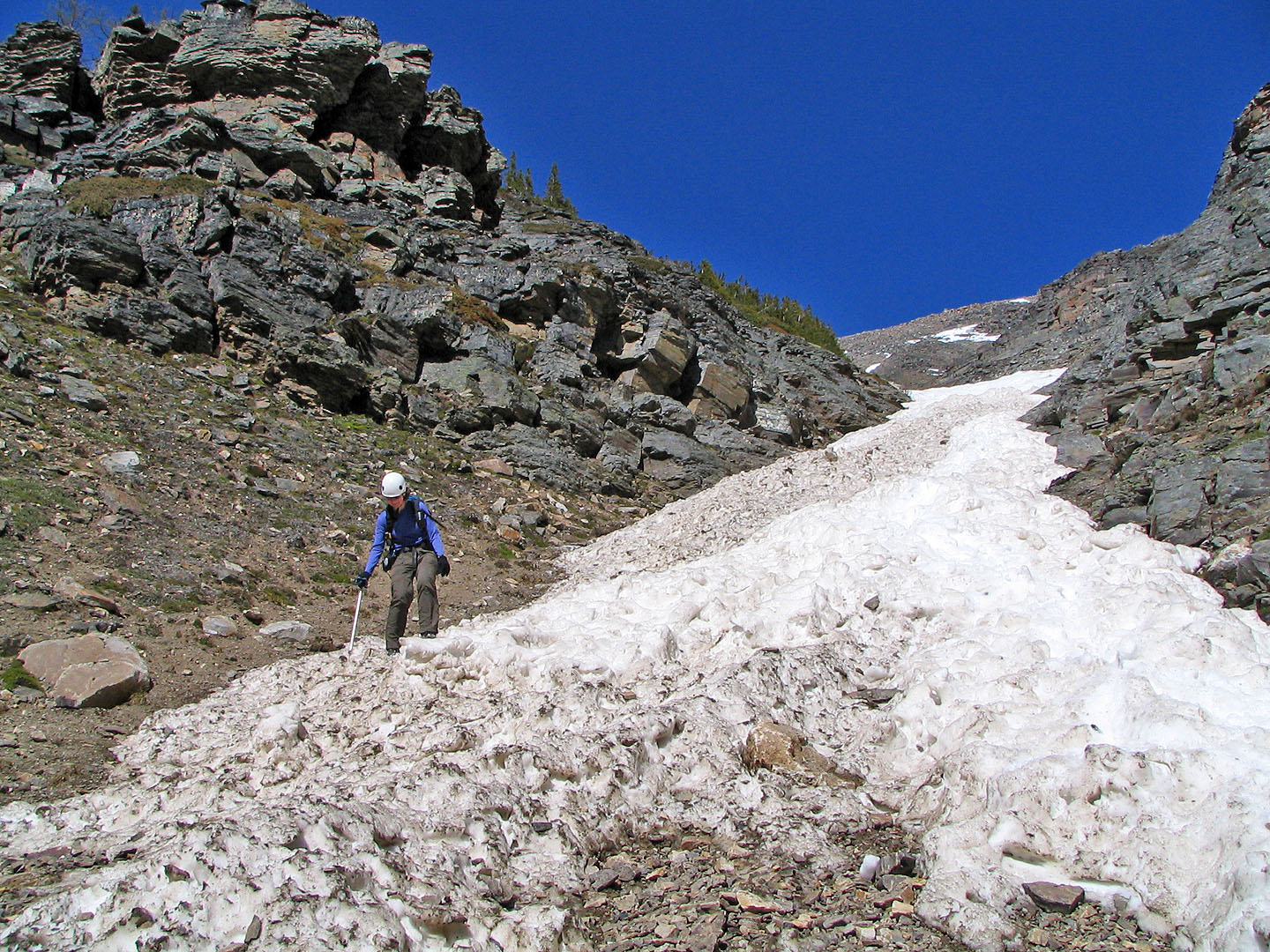 Coming down on avalanche snow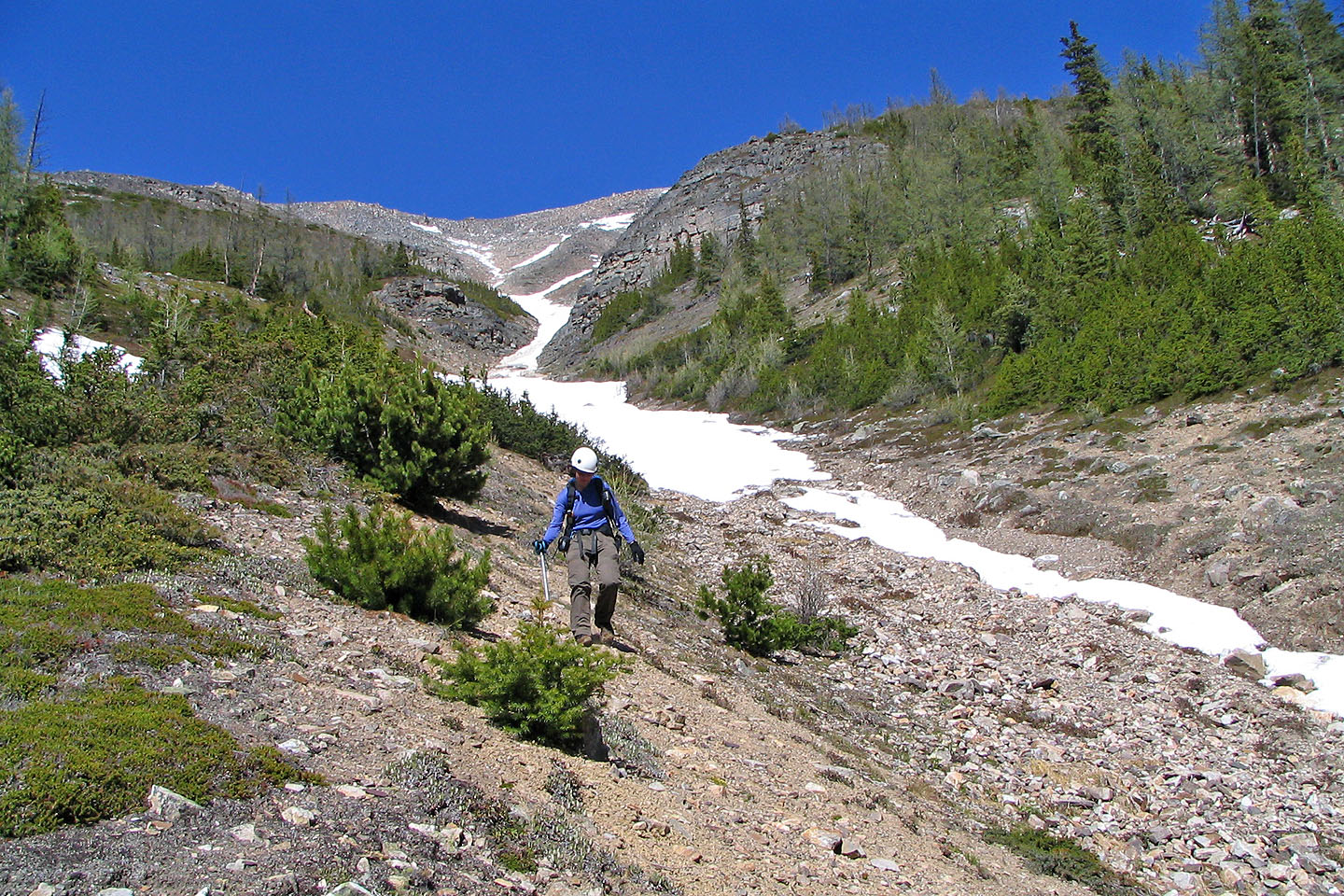 Looking up the gully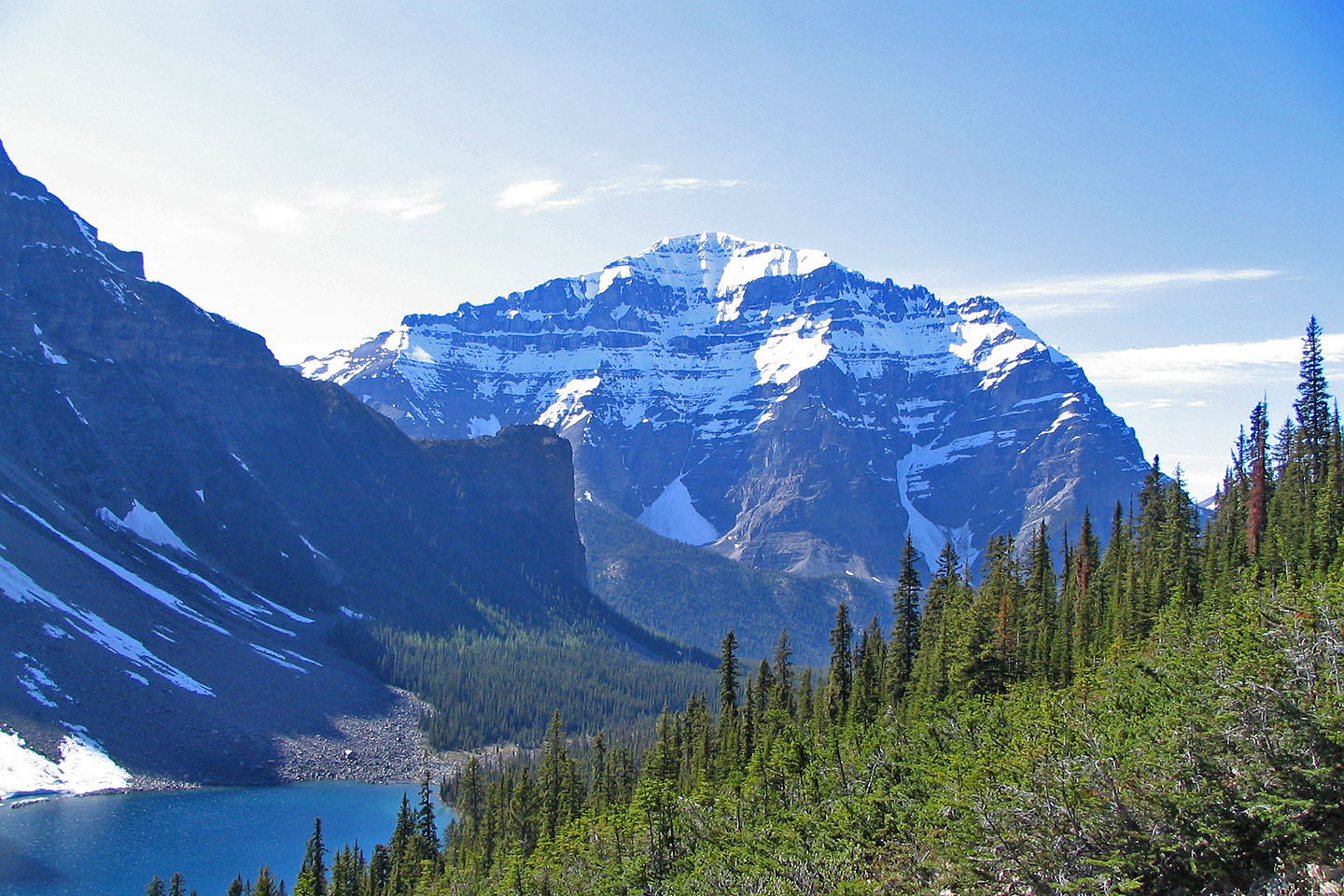 Mount Temple fills the background behind the Tower of Babel

One of the Consolation Lakes. We followed a crude shoreline trail back.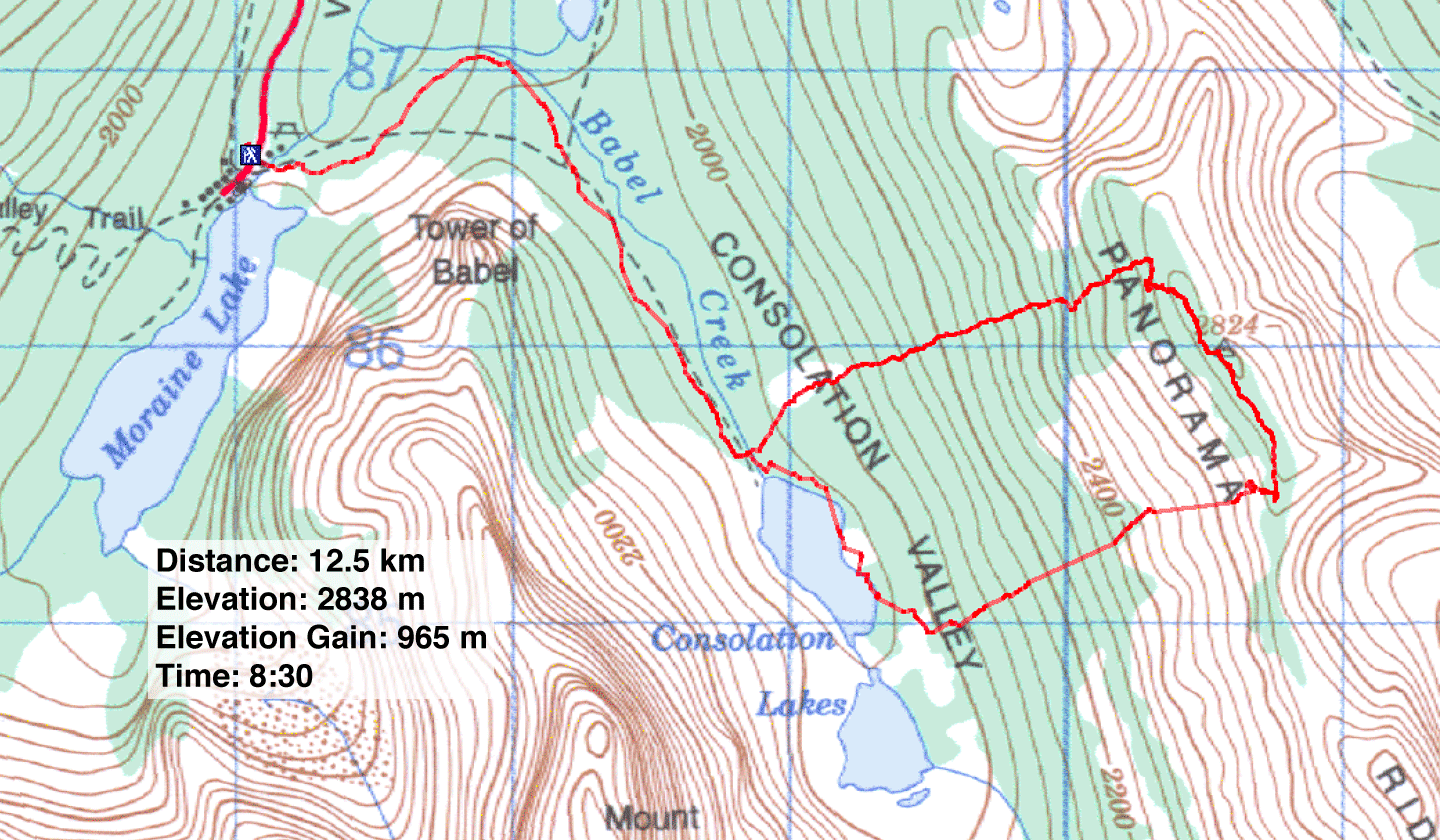 82 N/8 Lake Louise