bobspirko.ca | Home | Canada Trips | US Trips | Hiking | Snowshoeing | MAP | About

Mount Kidd South Peak
Kananaskis, Alberta
October 20, 2001
Distance: 15.9 km
Cumulative Elevation Gain: 1420 m
Since recent snowfalls had blanketed the mountains and made scrambling difficult, Dinah Kruze, Anita Jelinski and I decided to climb the South Peak of Mount Kidd. The South Peak is only slightly lower than Mount Kidd, the highest summit, but it's also less technical.
From Galatea Creek parking lot, we started up the trail for Lillian Lake. We missed the side trail suggested in the guidebook, perhaps because of the snow, but had no trouble going up a gully and reaching the treeline below the ridge.
It was a long day, and we were constantly slipping and falling on the snow-covered rocks, but we were able to summit. On the return, we saved time by taking a shortcut back to the trail.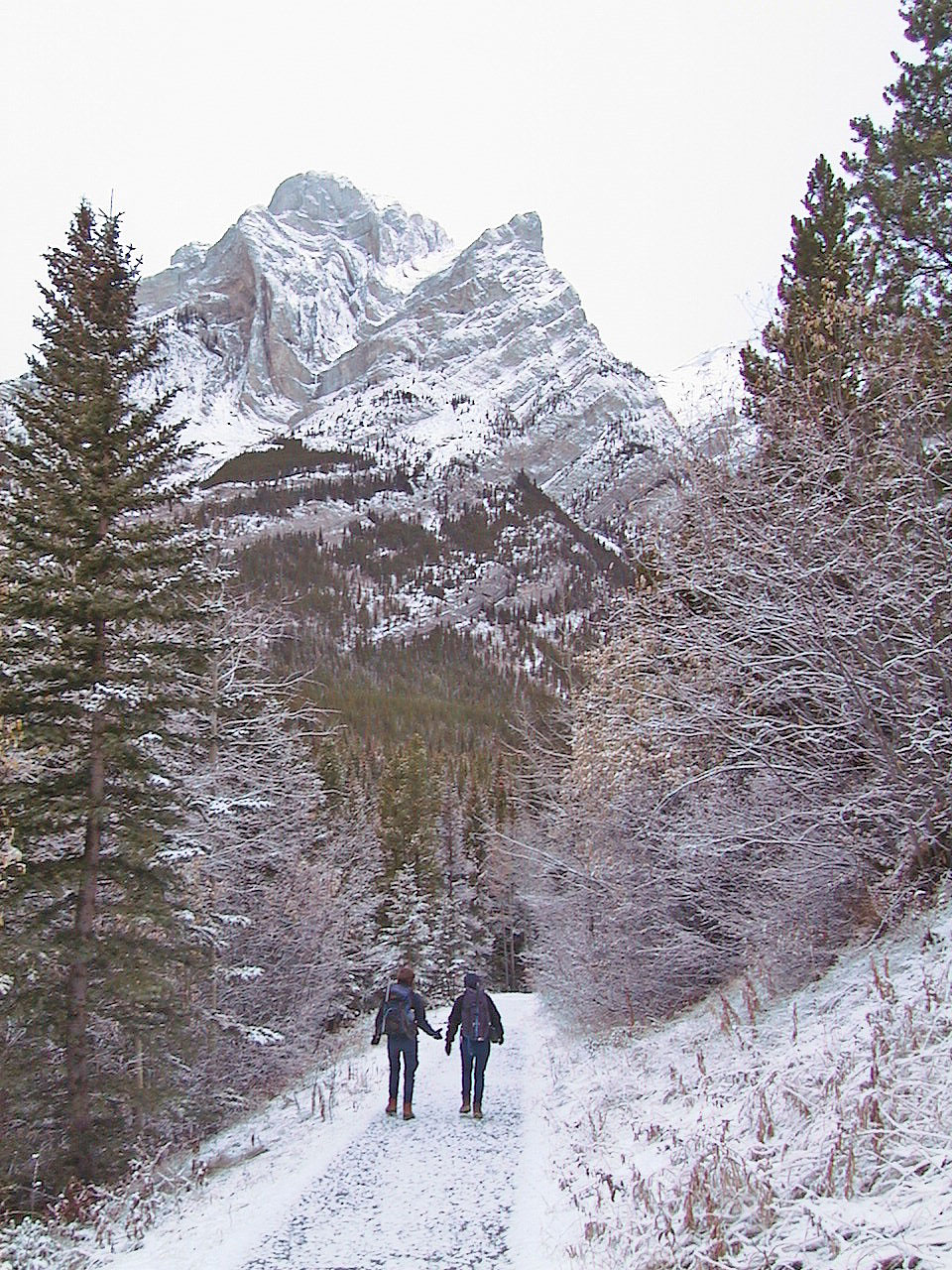 Hiking down the trail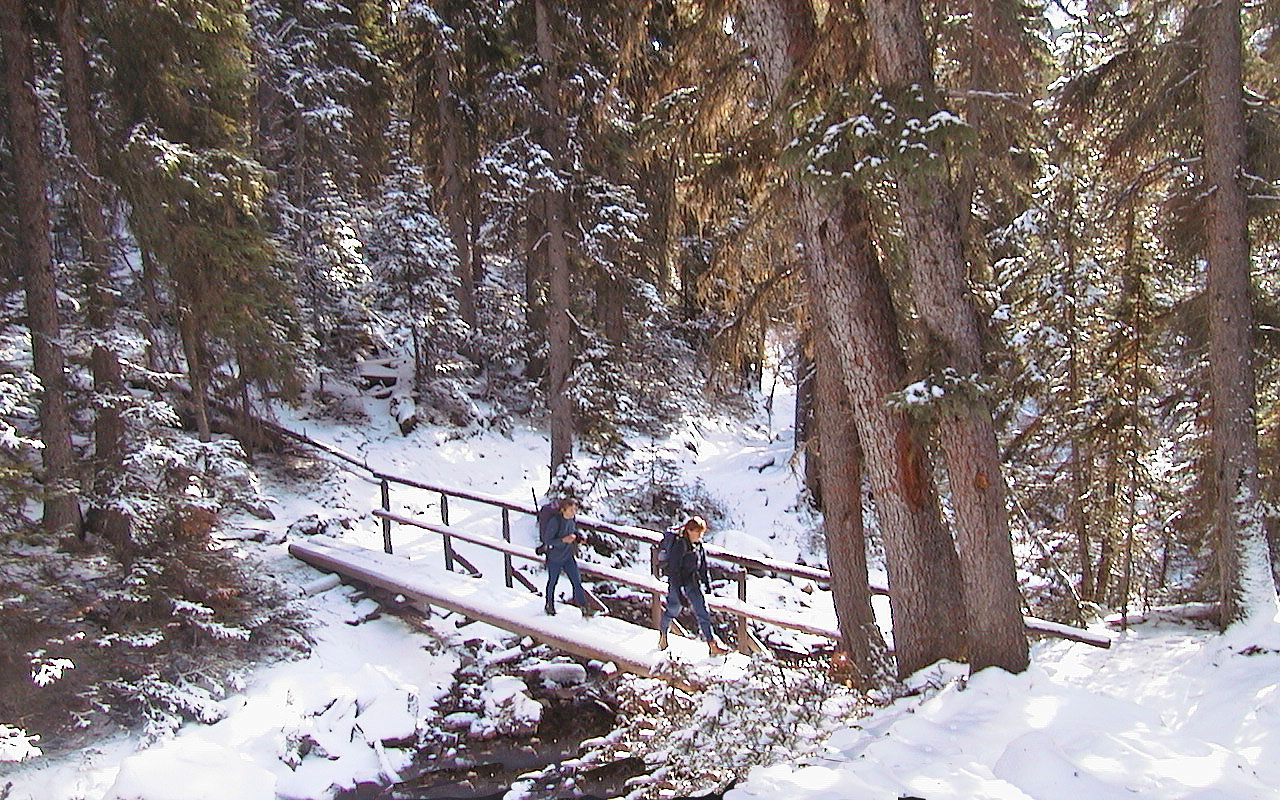 Crossing a bridge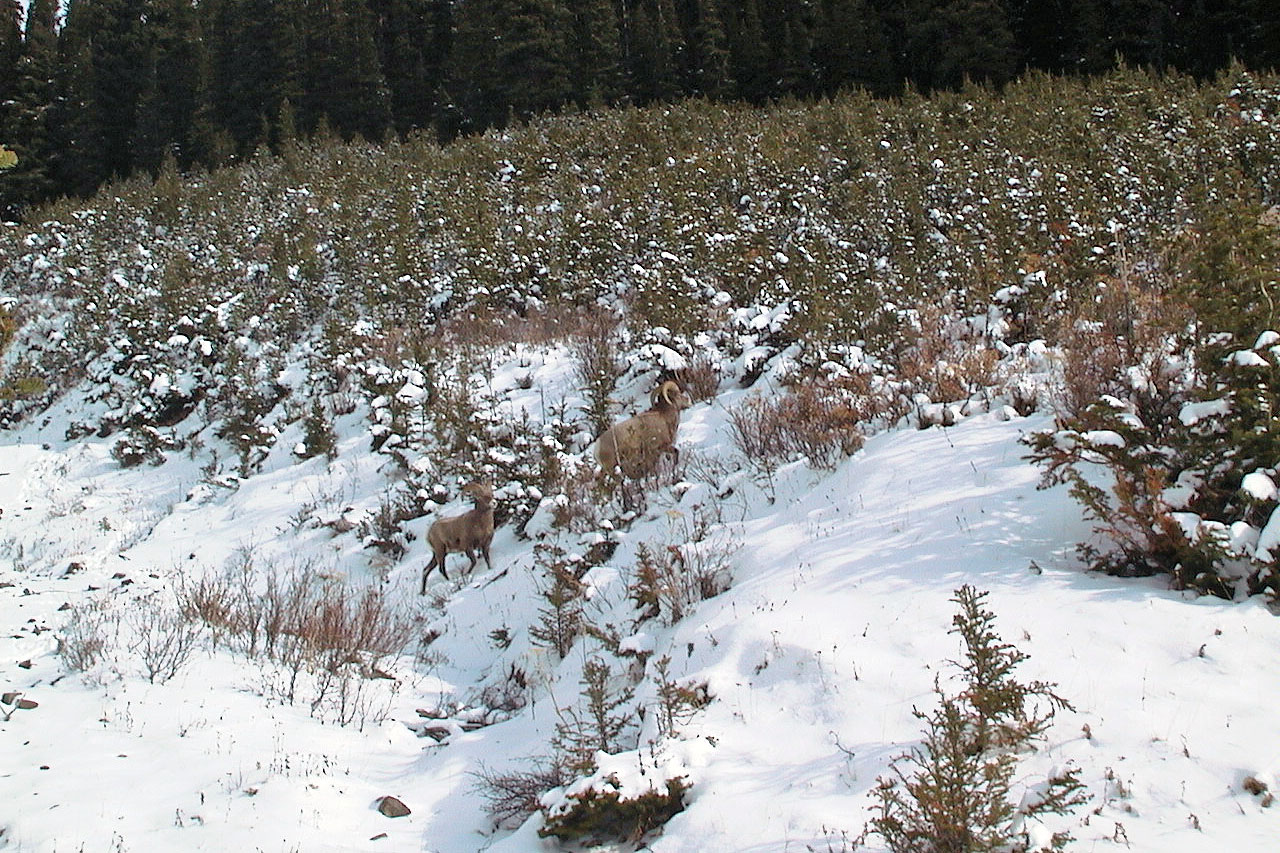 We startled some sheep in the gully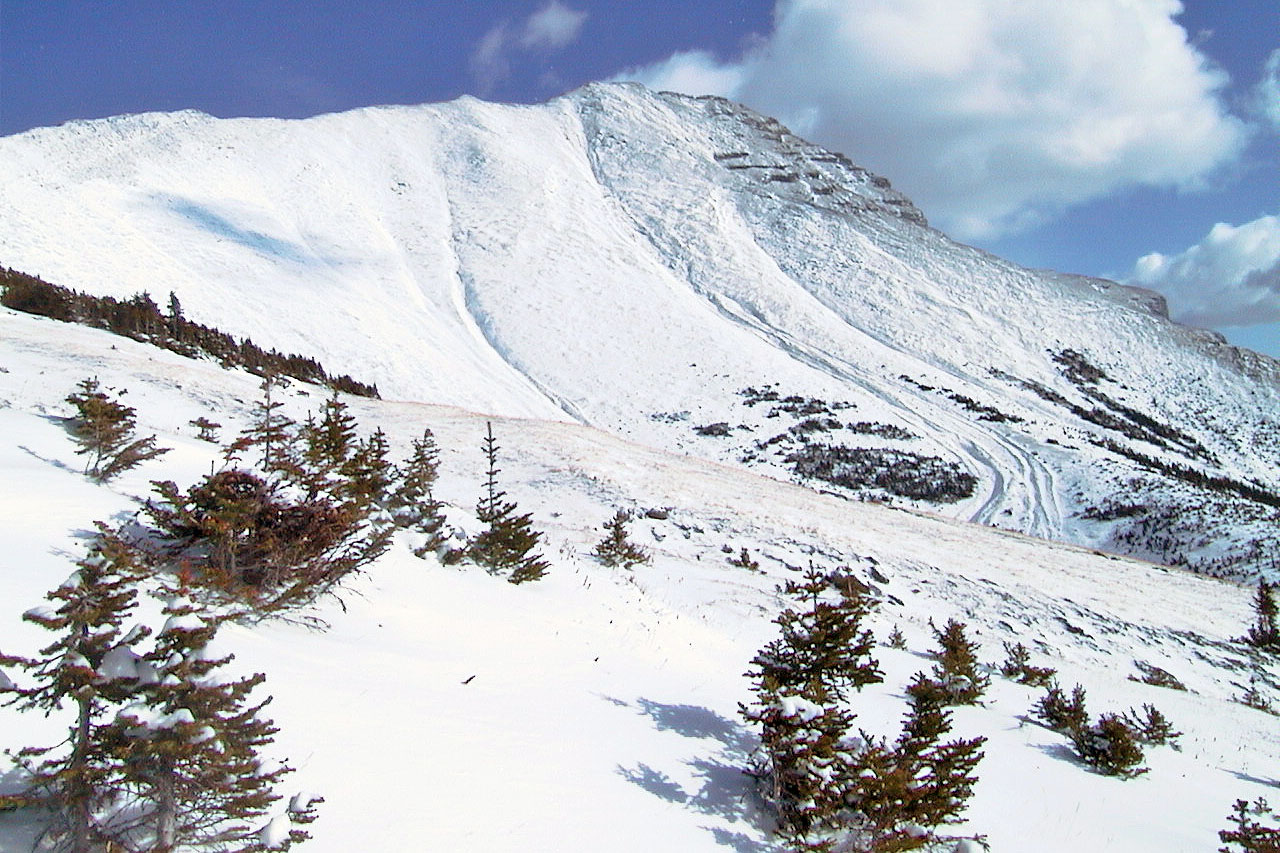 View of the summit taken at the treeline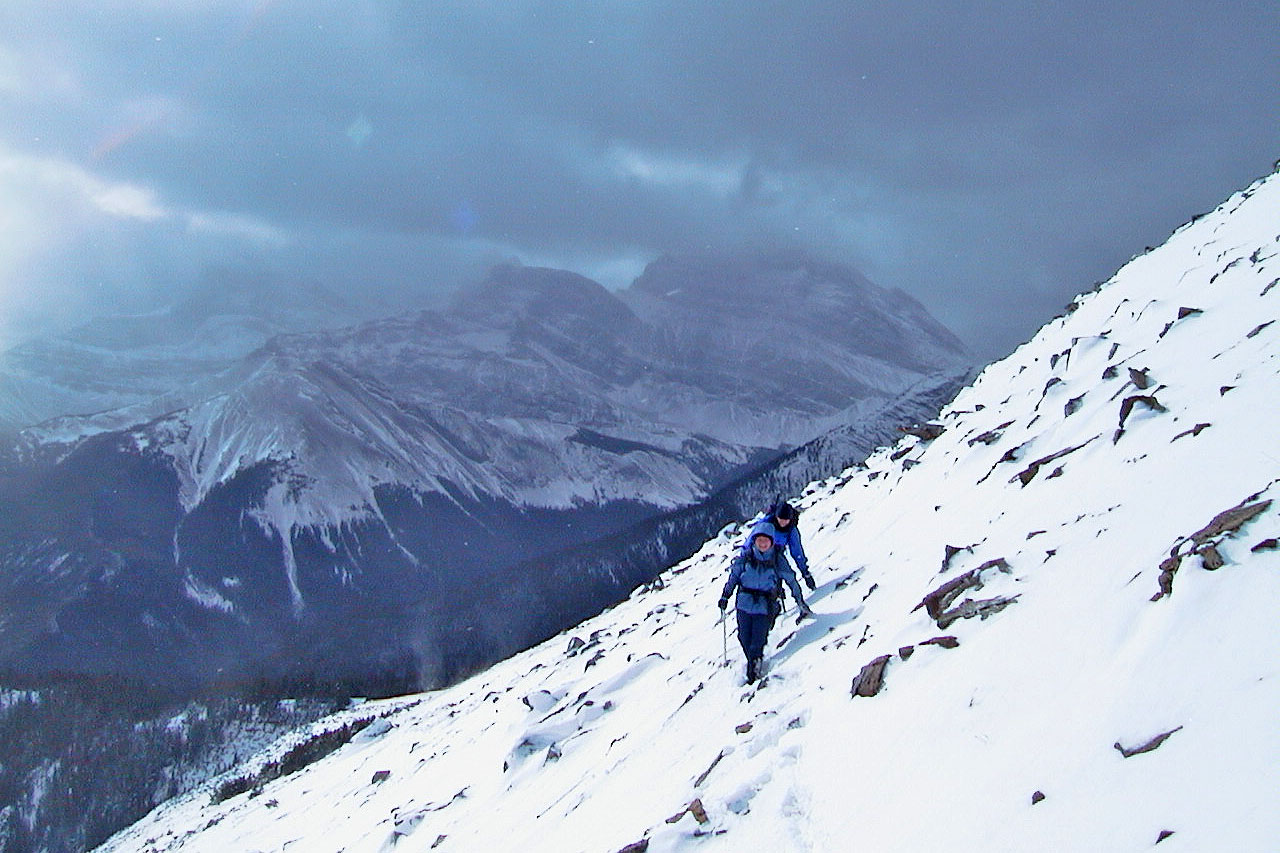 Traversing the snow-covered slope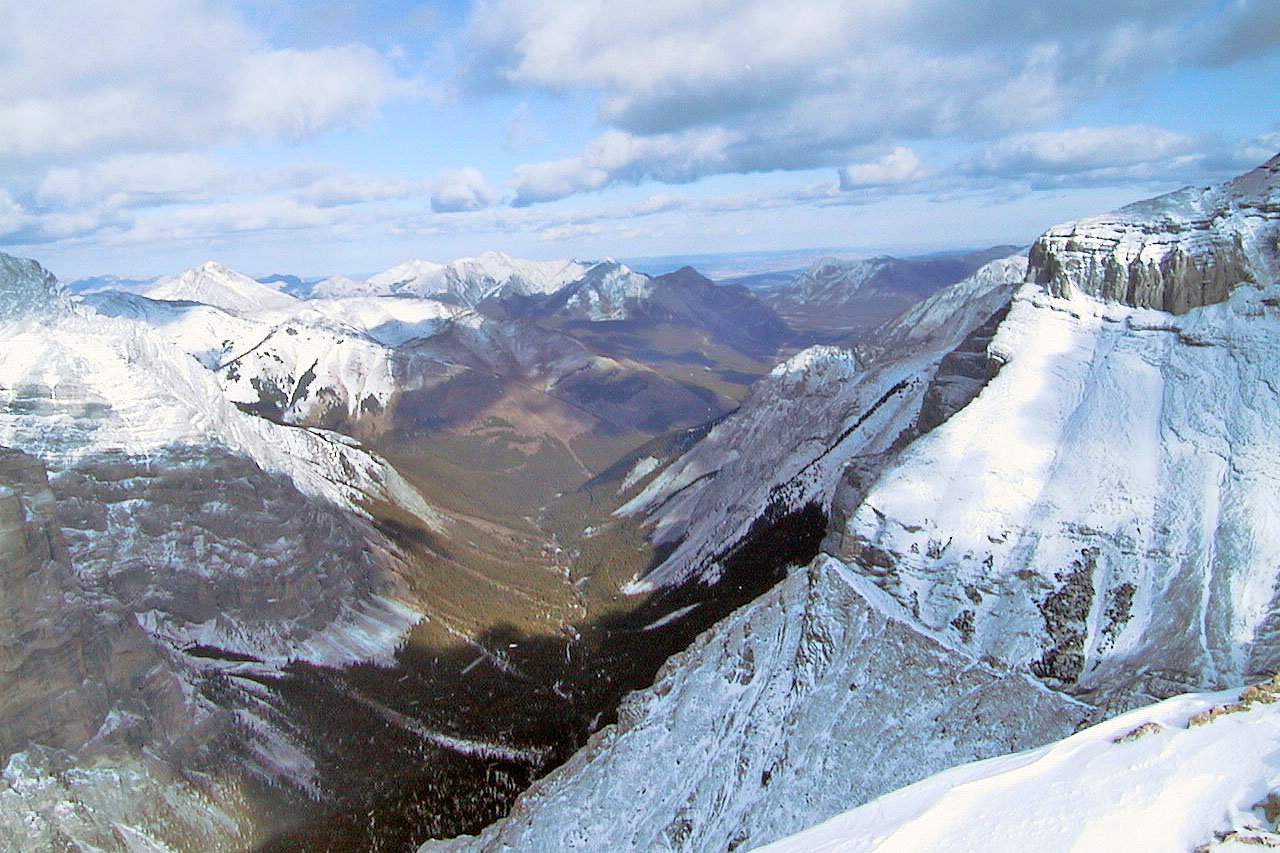 Looking down the valley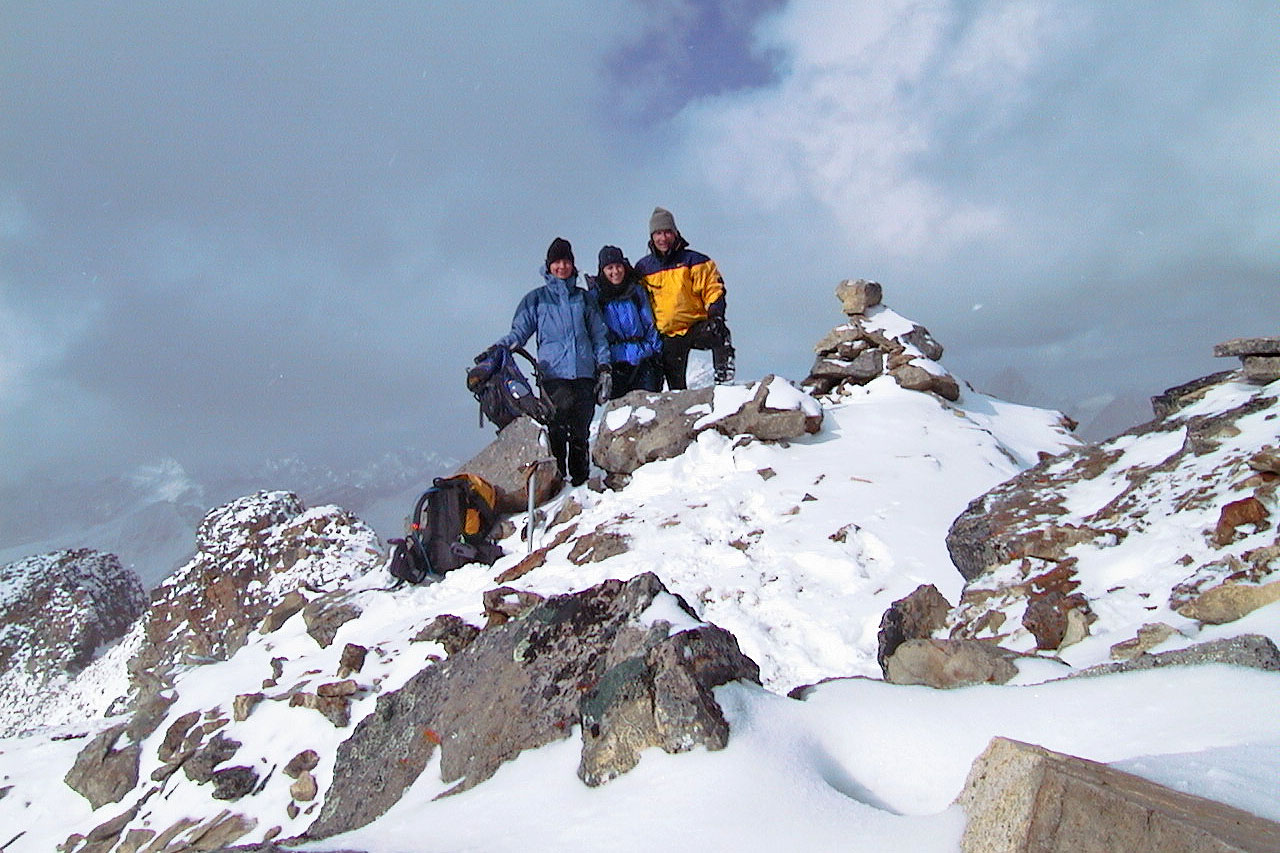 Dinah, Anita and me on the summit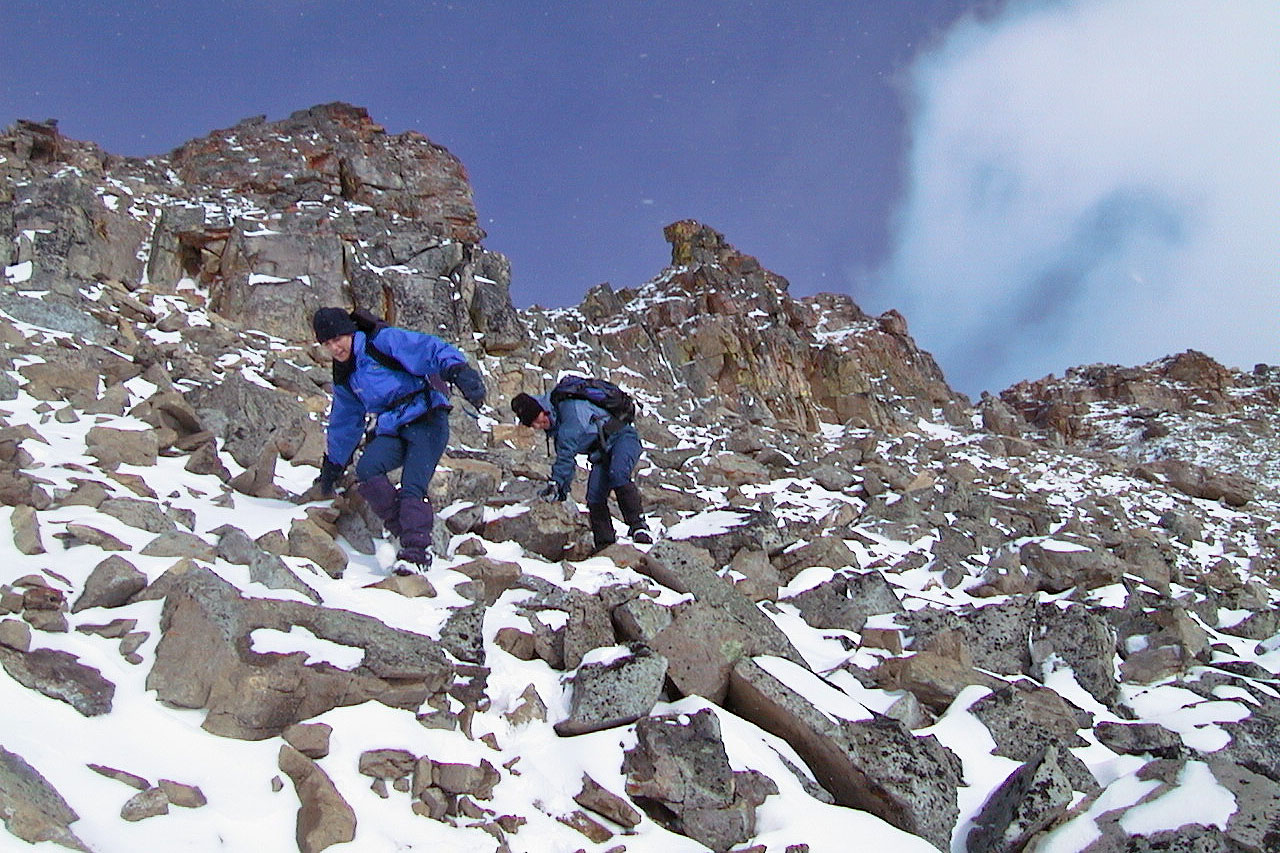 Rocks and snow make for a difficult downclimb from the summit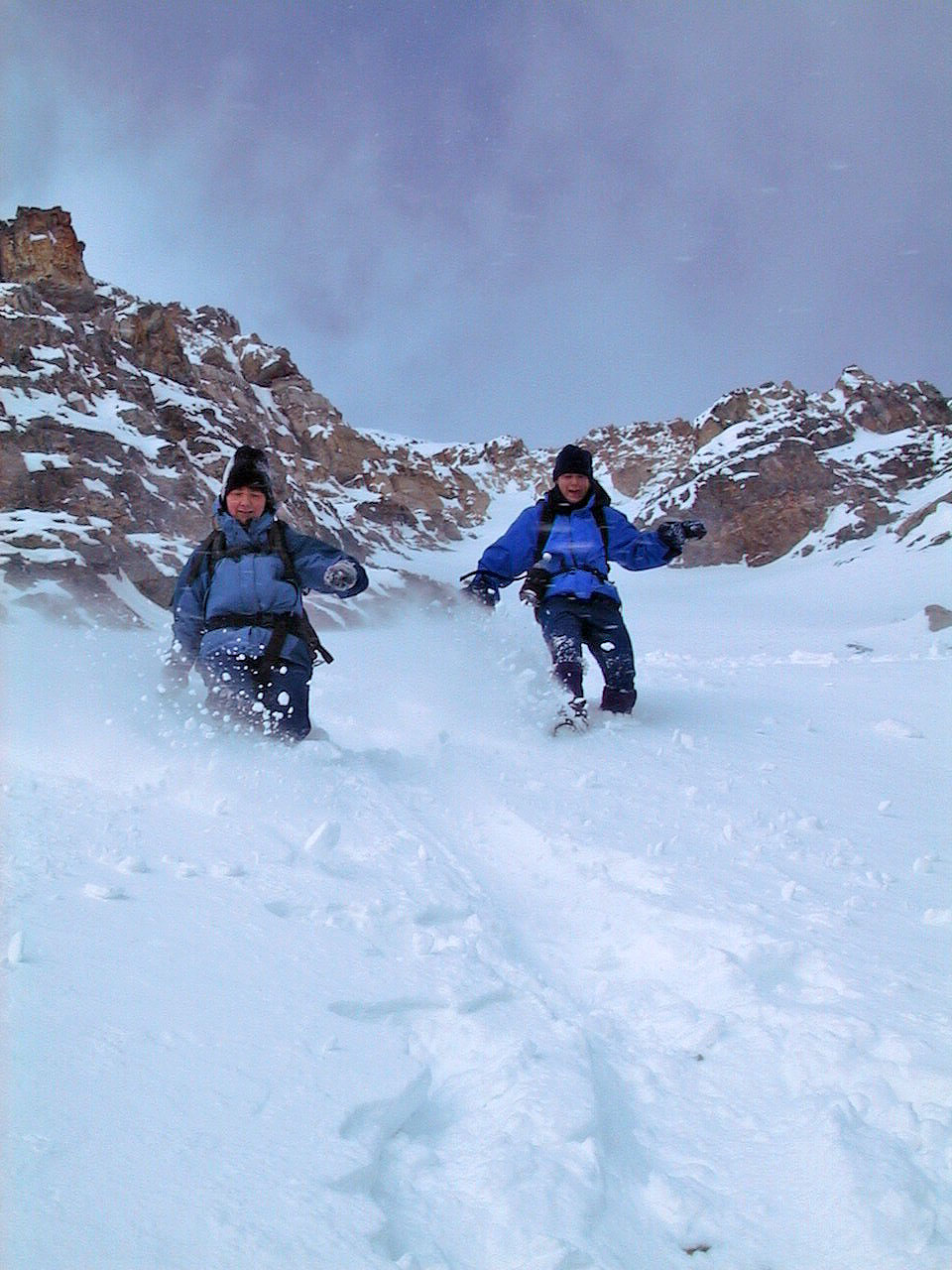 The girls kicked up snow as they ran down the slope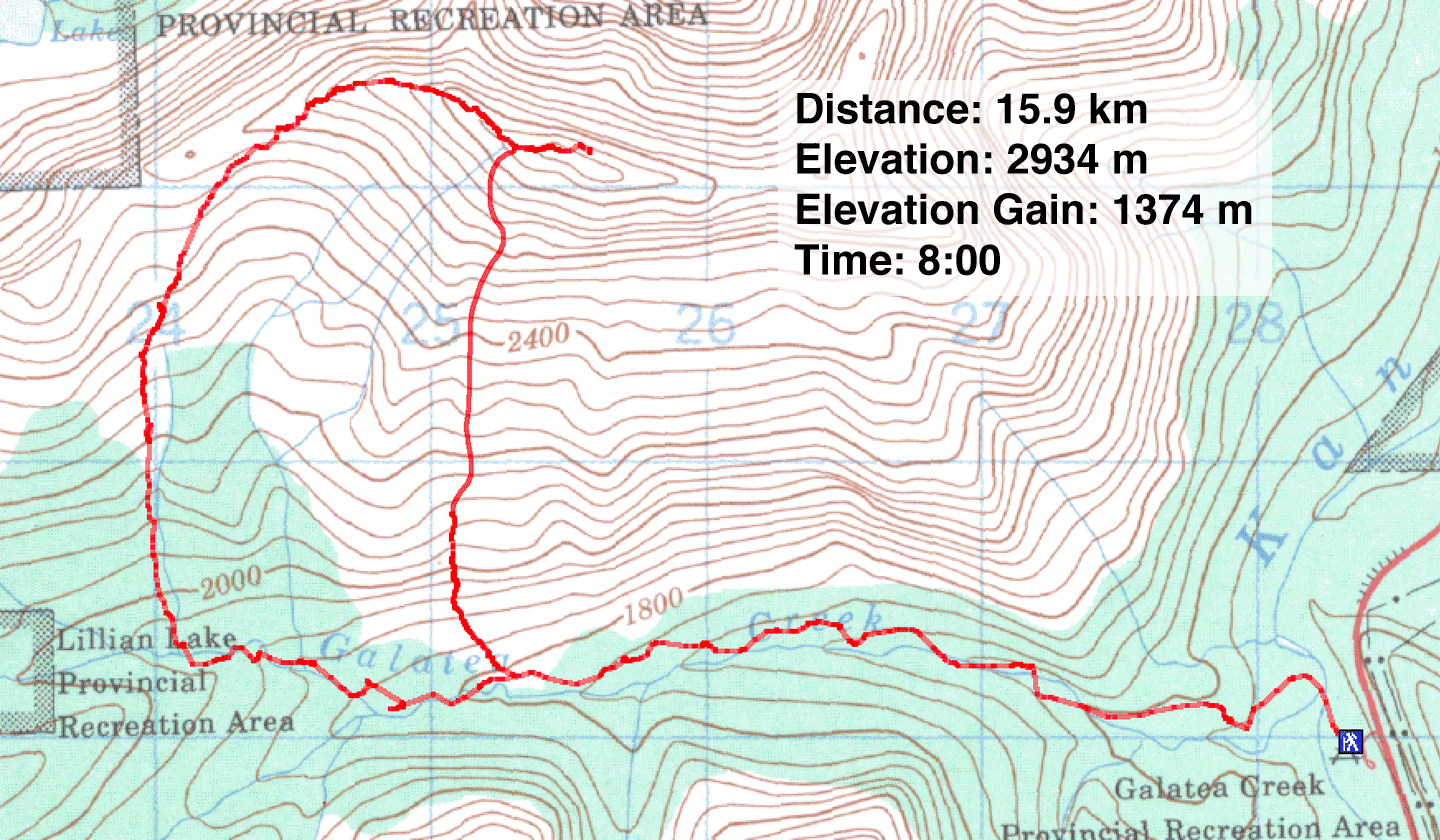 82 J/14 Spray Lakes