bobspirko.ca | Home | Canada Trips | US Trips | Hiking | Snowshoeing | MAP | About

Mount Tyrwhitt
Kananaskis, Alberta
September 14, 2013
Distance: 9.5 km
Cumulative Elevation Gain: 836 m
When Dinah and I stepped out of our car onto the pavement of the Highwood Pass parking lot, we were met with sunshine and warm temperatures, surprisingly warm for the last weekend of summer. Yet there was no doubt summer was fading fast. Hiking up the trail to Grizzly Col, we passed stands of yellow-tinged larches preparing for fall. Within two weeks they should be dazzling.
Our objective was Mount Tyrwhitt. We climbed it in 2001 but took few photos, so now we returned so I could give Tyrwhitt 's web page a facelift. Also a short trip was in order as Dinah had a sore throat and wasn't feeling well.
We reached Grizzly Col easily enough, but after we started climbing, Dinah felt dizzy, off-balance on the loose rock. And that's the challenge on Tyrwhitt: climbing up extensive sections of unstable rock. She decided to turn back.
I continued climbing but was soon passed by Cole Warawa and Jason Block. I caught up with them at the arch, along with another two-man party, Calvin Damen, whom I had met at a party years ago, and his friend Fraser Brooks. Then the five of us clawed our way up the crappy rock to the summit. Meanwhile, unbeknown to me, Dinah had hiked 100 m up Grizzly Ridge and was snapping fantastic distant shots of us on Mount Tyrwhitt.
After taking a group shot on the summit, the five of us parted ways. Cole and Jason set off for Mount Pocaterra, while Calvin and Fraser hung back for an extended summit stay. I hurried back down to the col to join Dinah.
I found Dinah in good spirits on the col. She enjoyed her little hike and didn't mind missing a chance to summit Tyrwhitt a second time. I, on the other hand, was happy to get some good photos for this web page.

After emerging from the trees, we crossed a drainage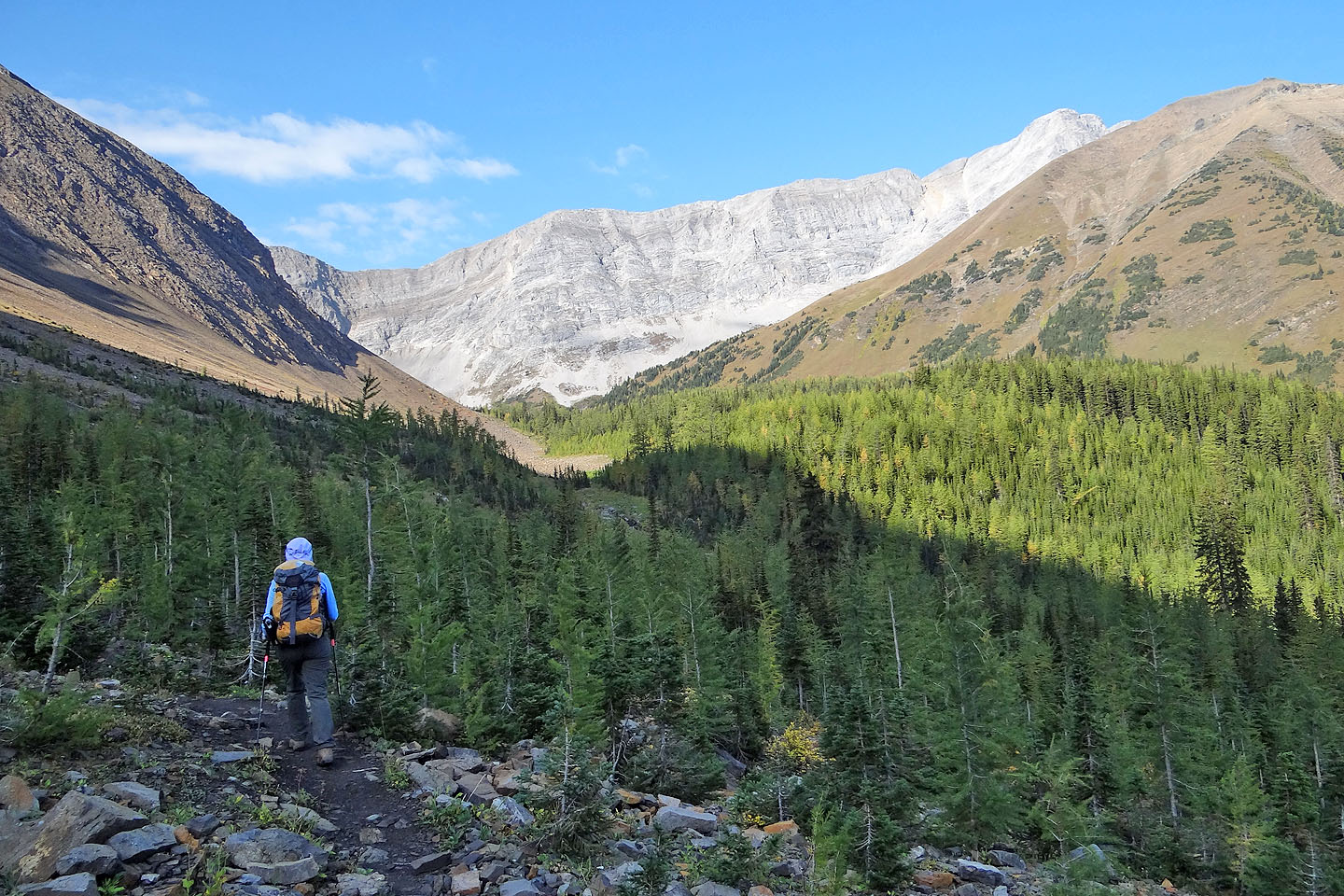 The trail leads to the end of the ridge on the left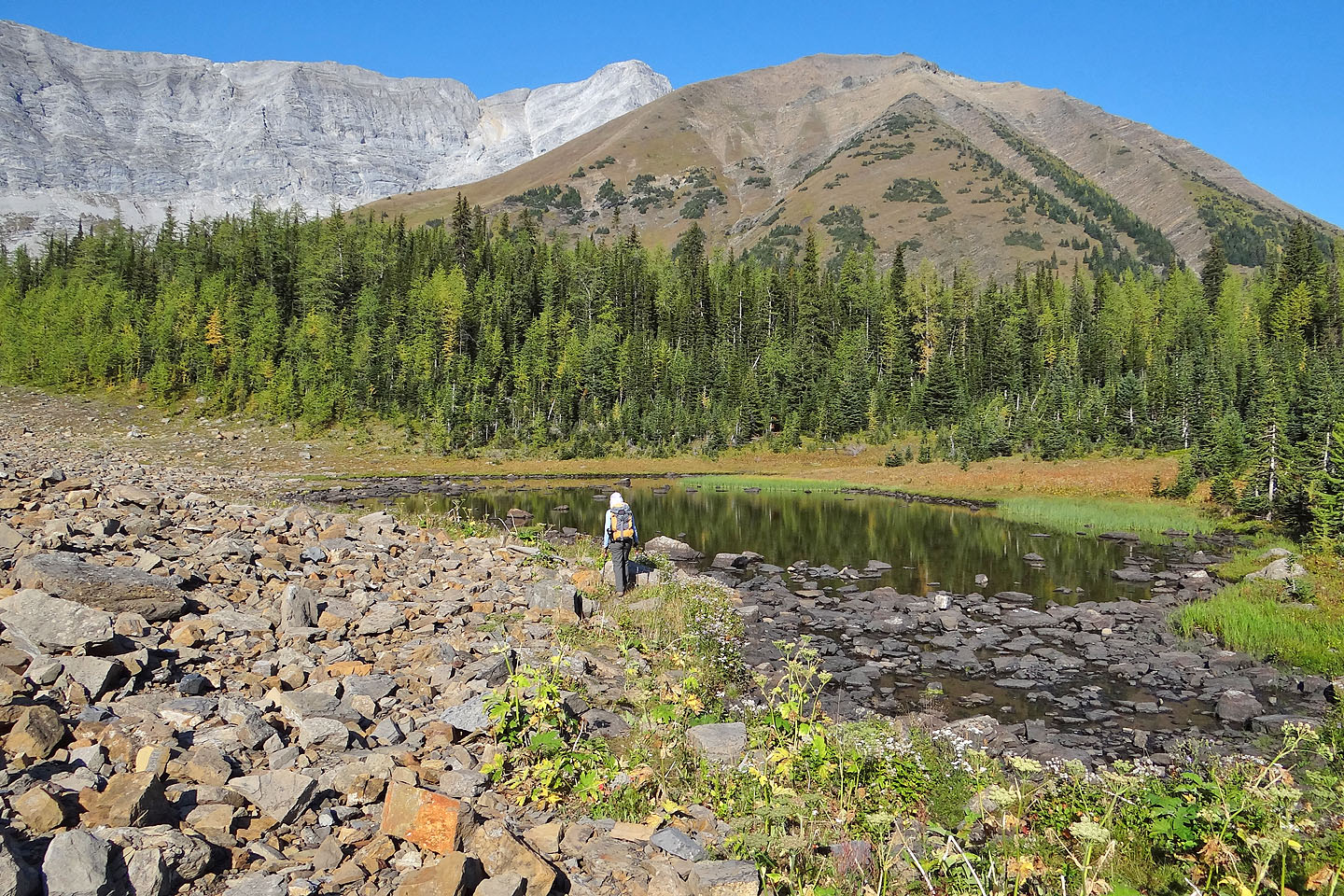 The pond below Pocaterra Ridge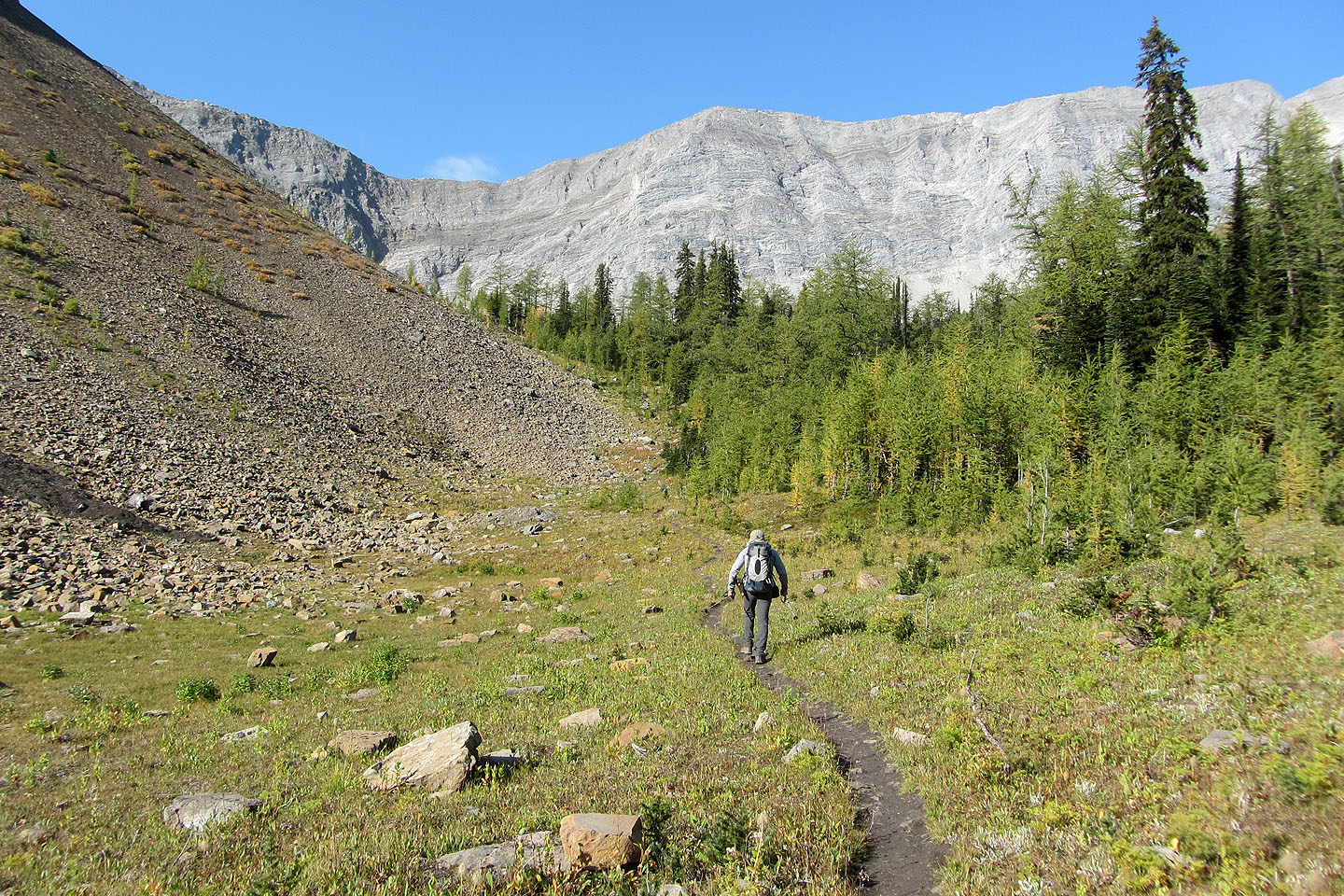 Almost at the end of the ridge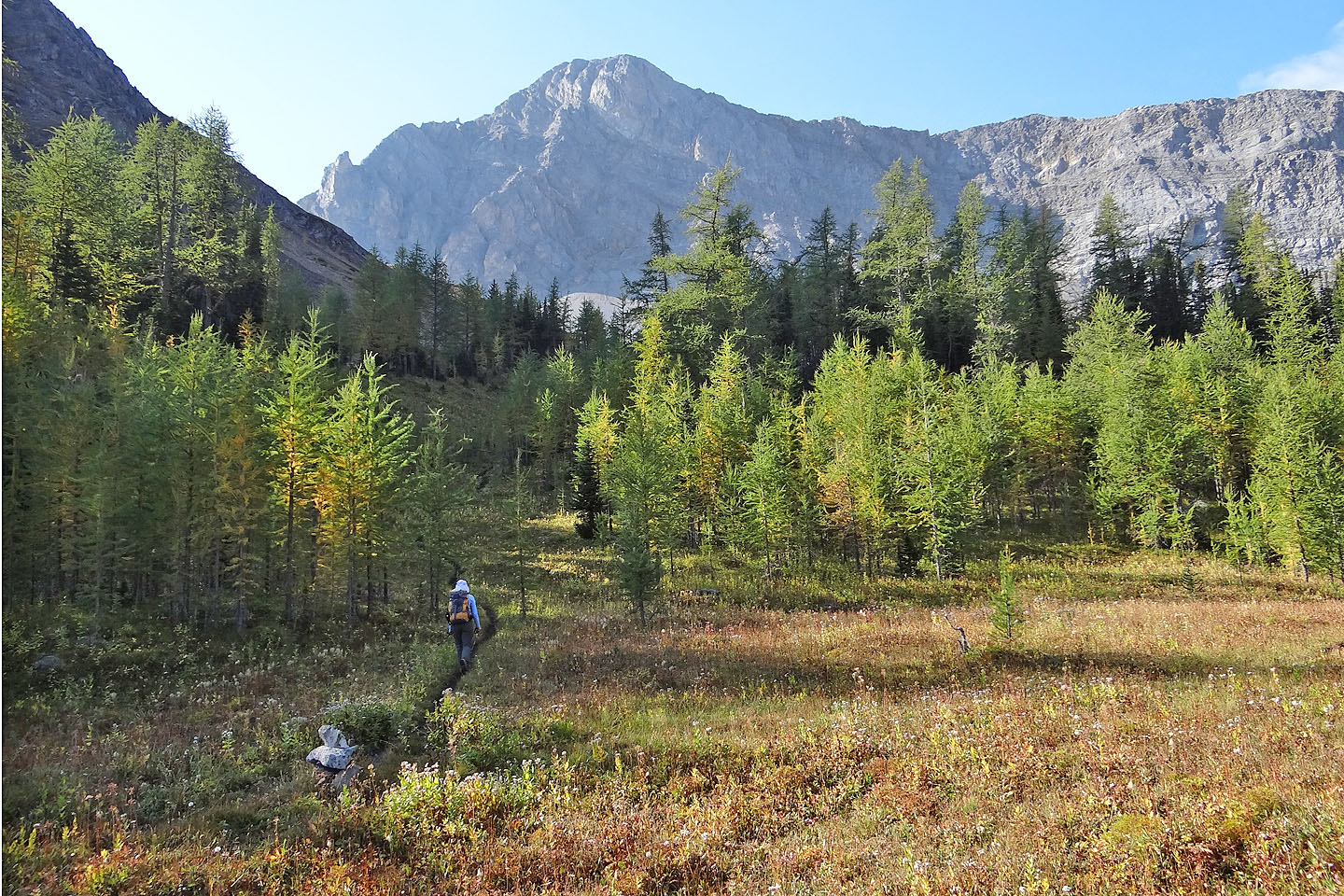 A side trail breaks left and heads toward Mount Tyrwhitt. Note the arch (mouse over).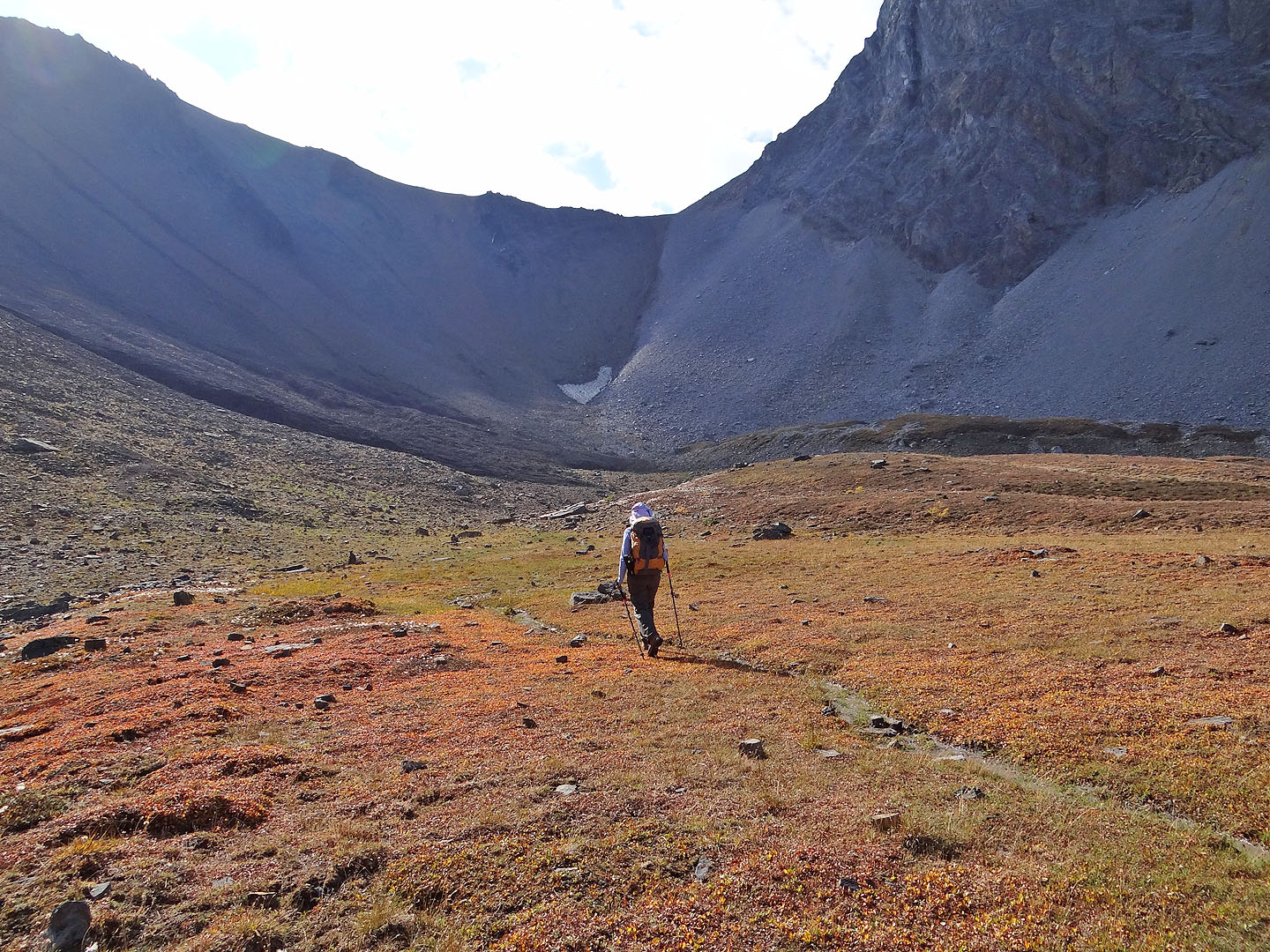 Grizzly Col ahead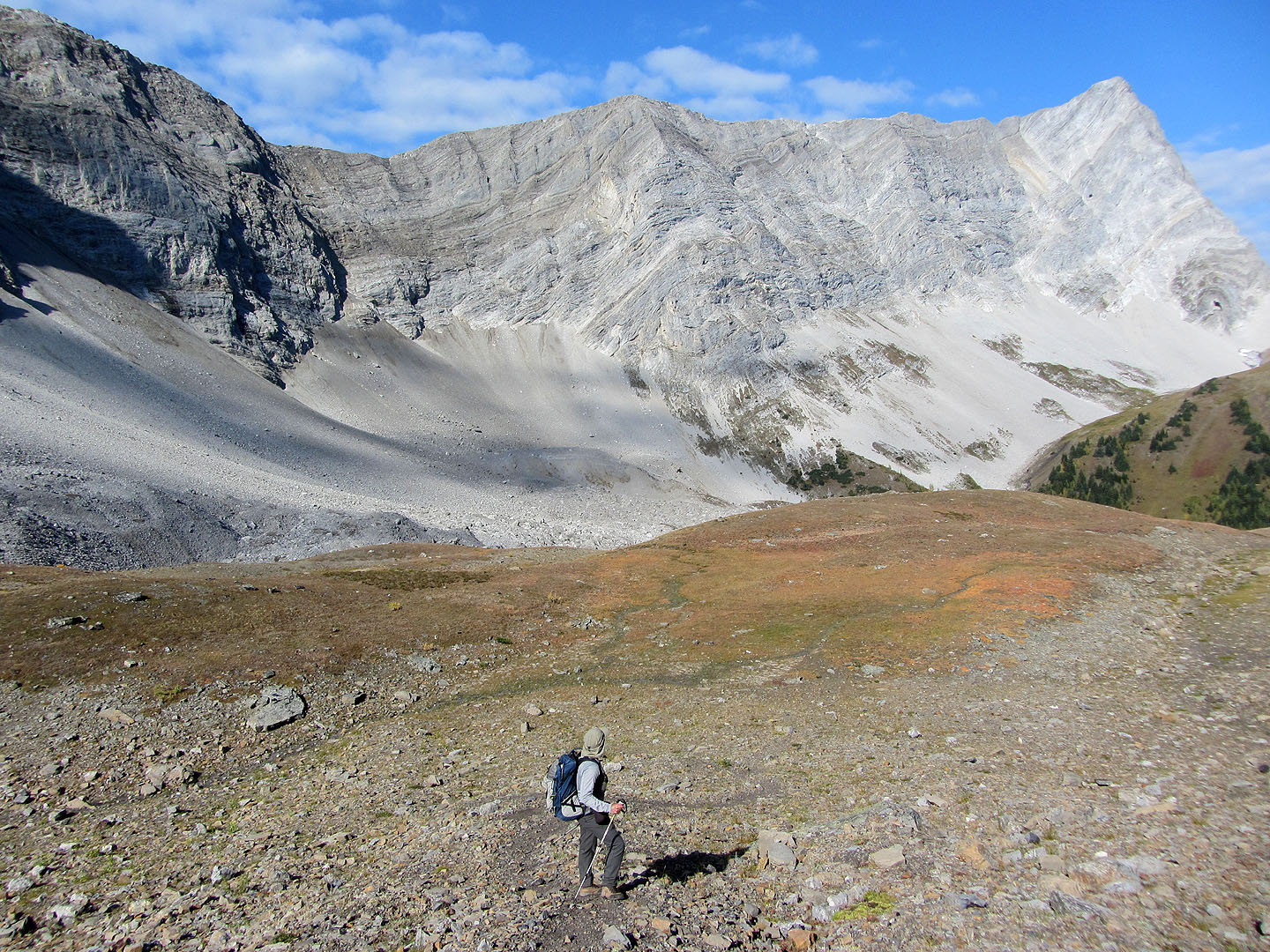 Looking back at Mount Pocaterra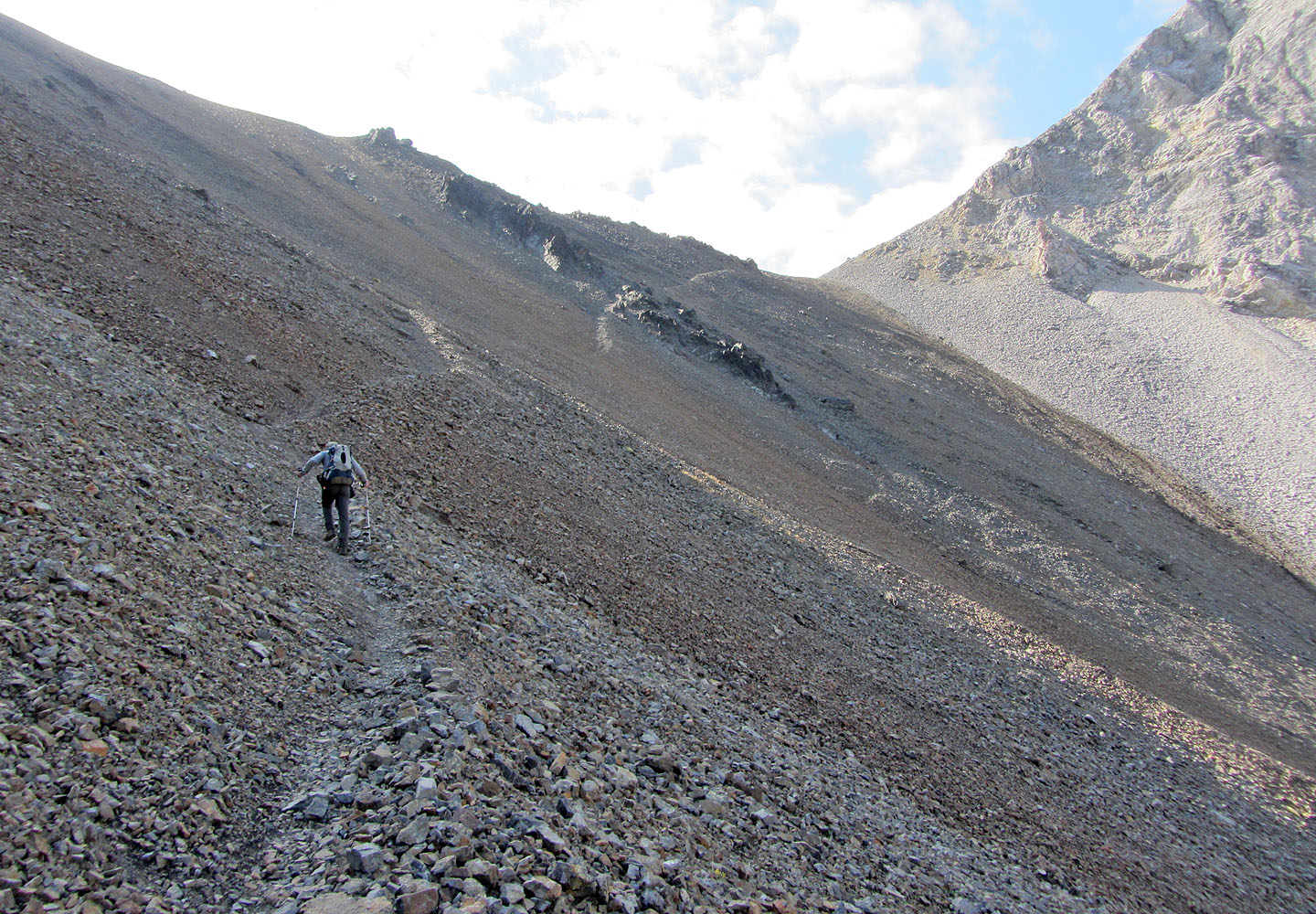 Following the trail to the col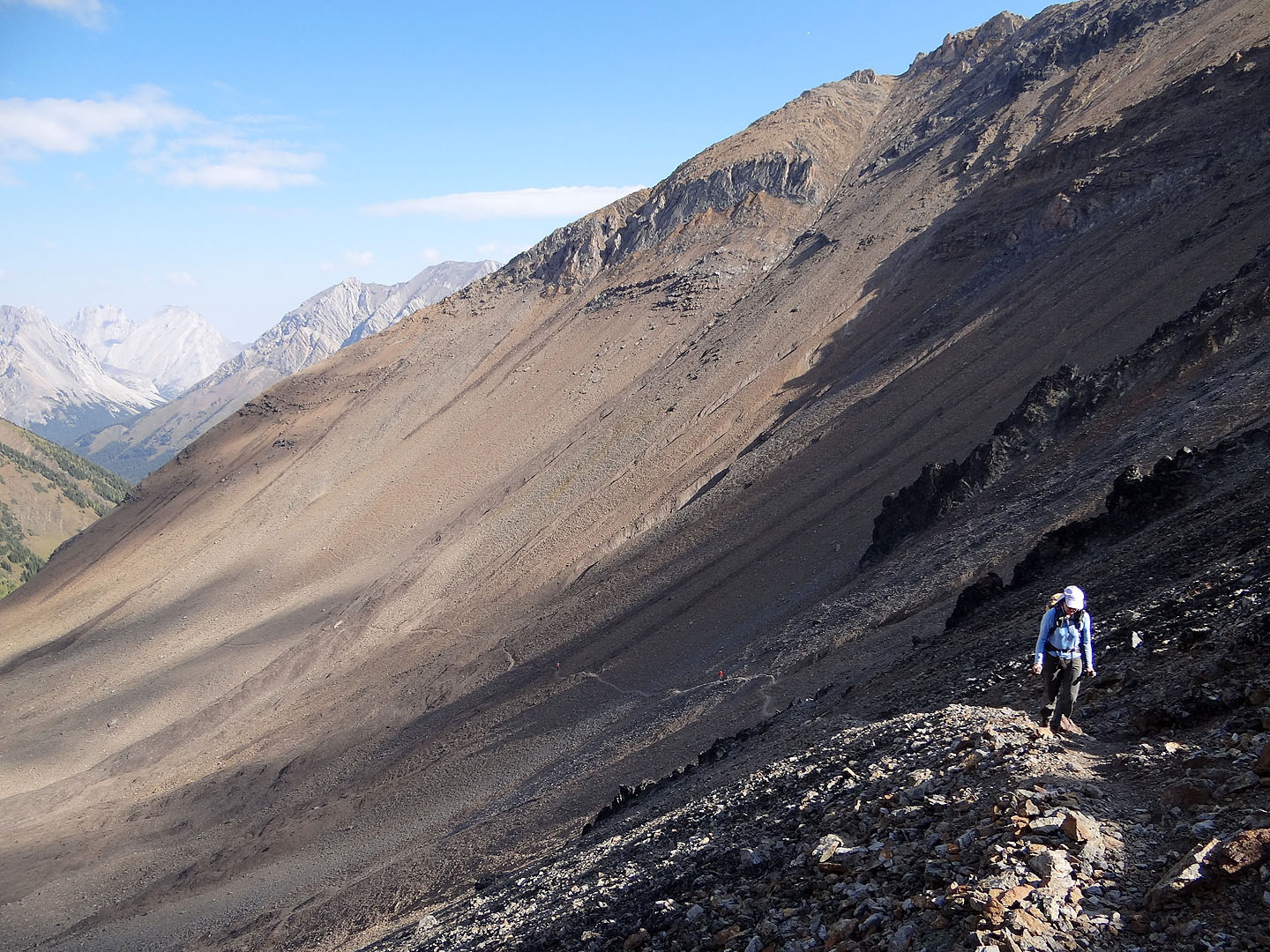 Looking back along the trail from the col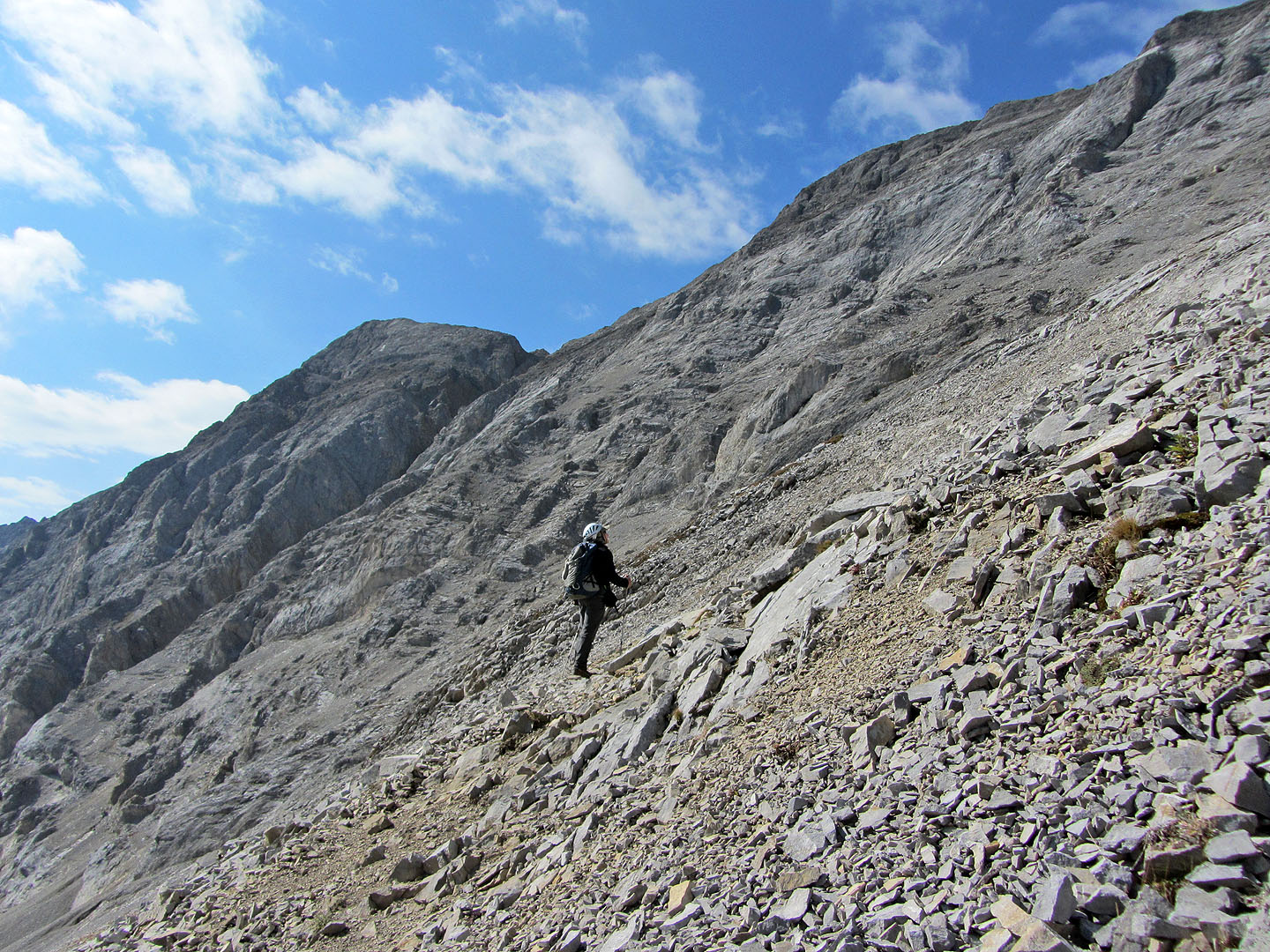 On the lower slopes of Mount Tyrwhitt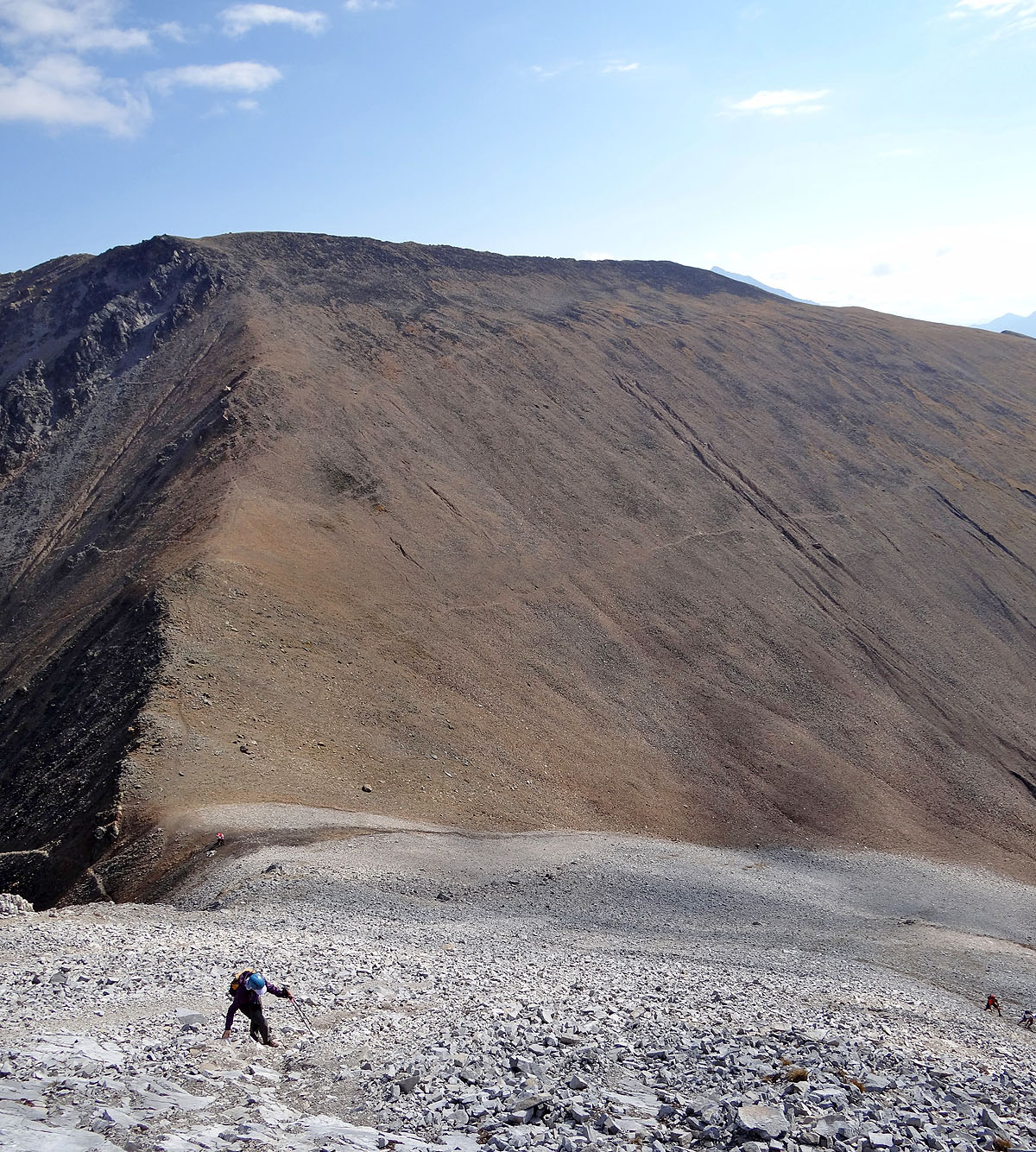 Dinah climbs behind me with Cole and Jason far right. Grizzly Ridge in the background.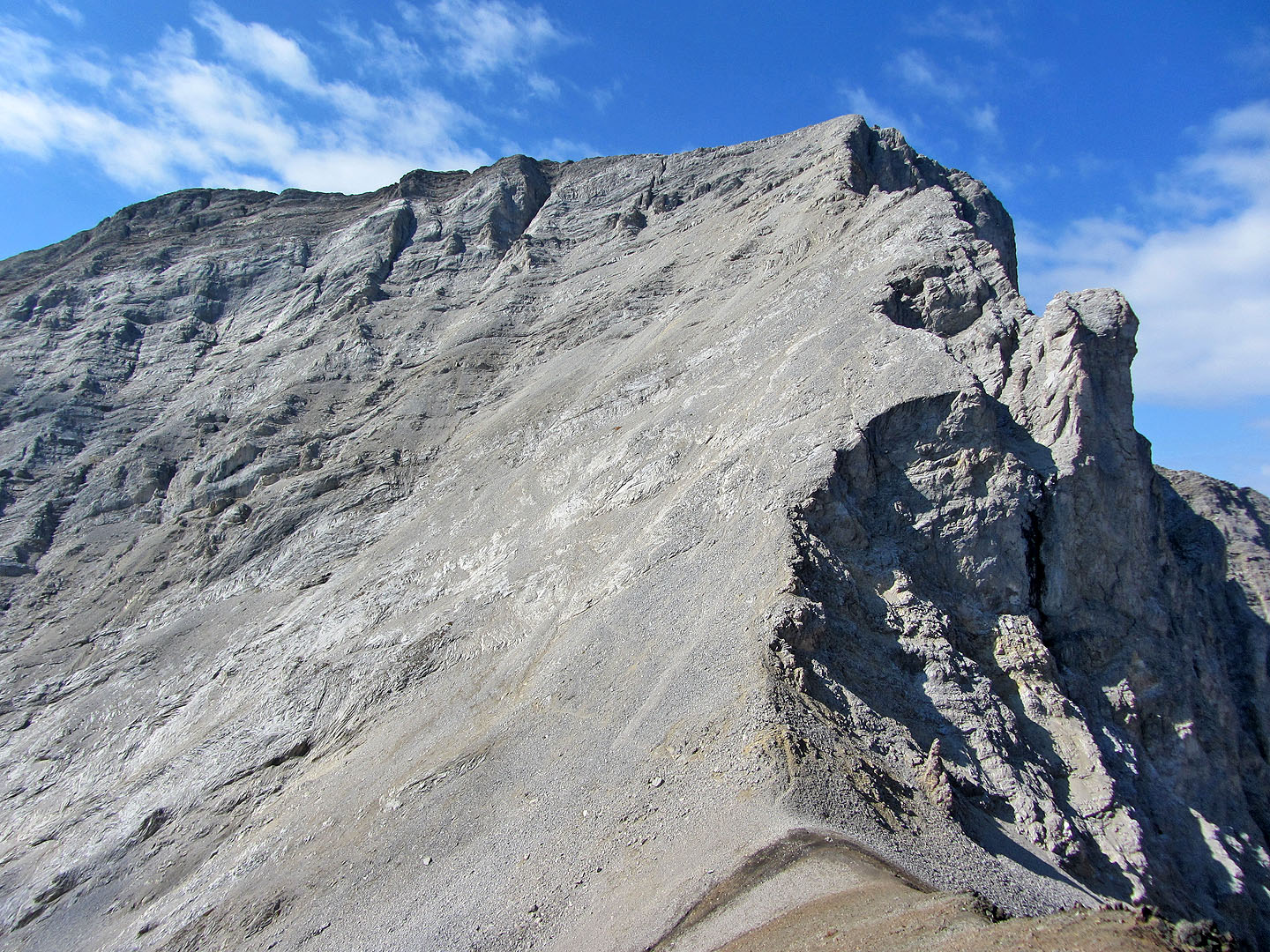 After hiking well above the col, Dinah took this photo of Tyrwhitt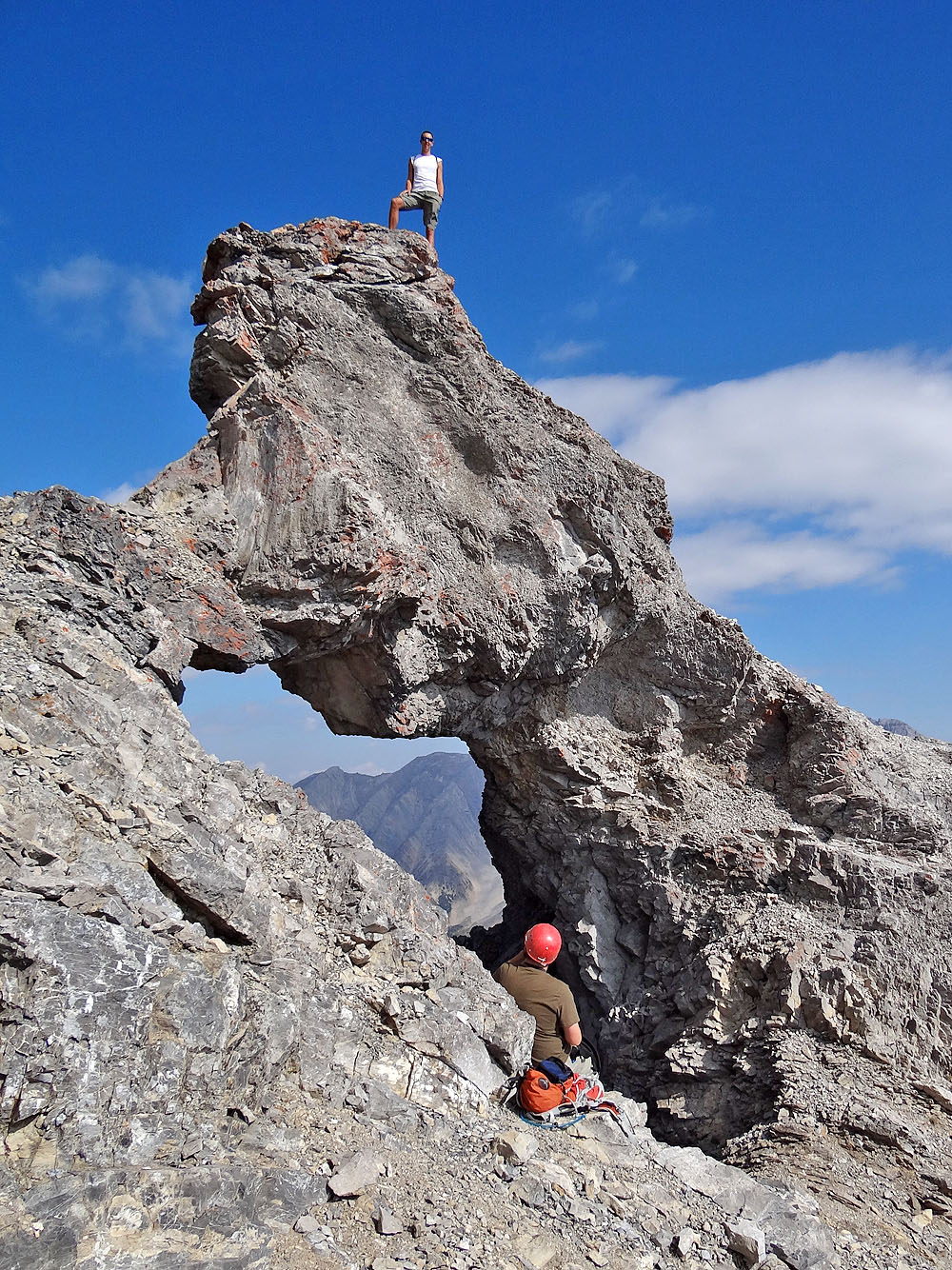 Jason stands on top of the arch while Fraser looks on
(mouse over to look through it)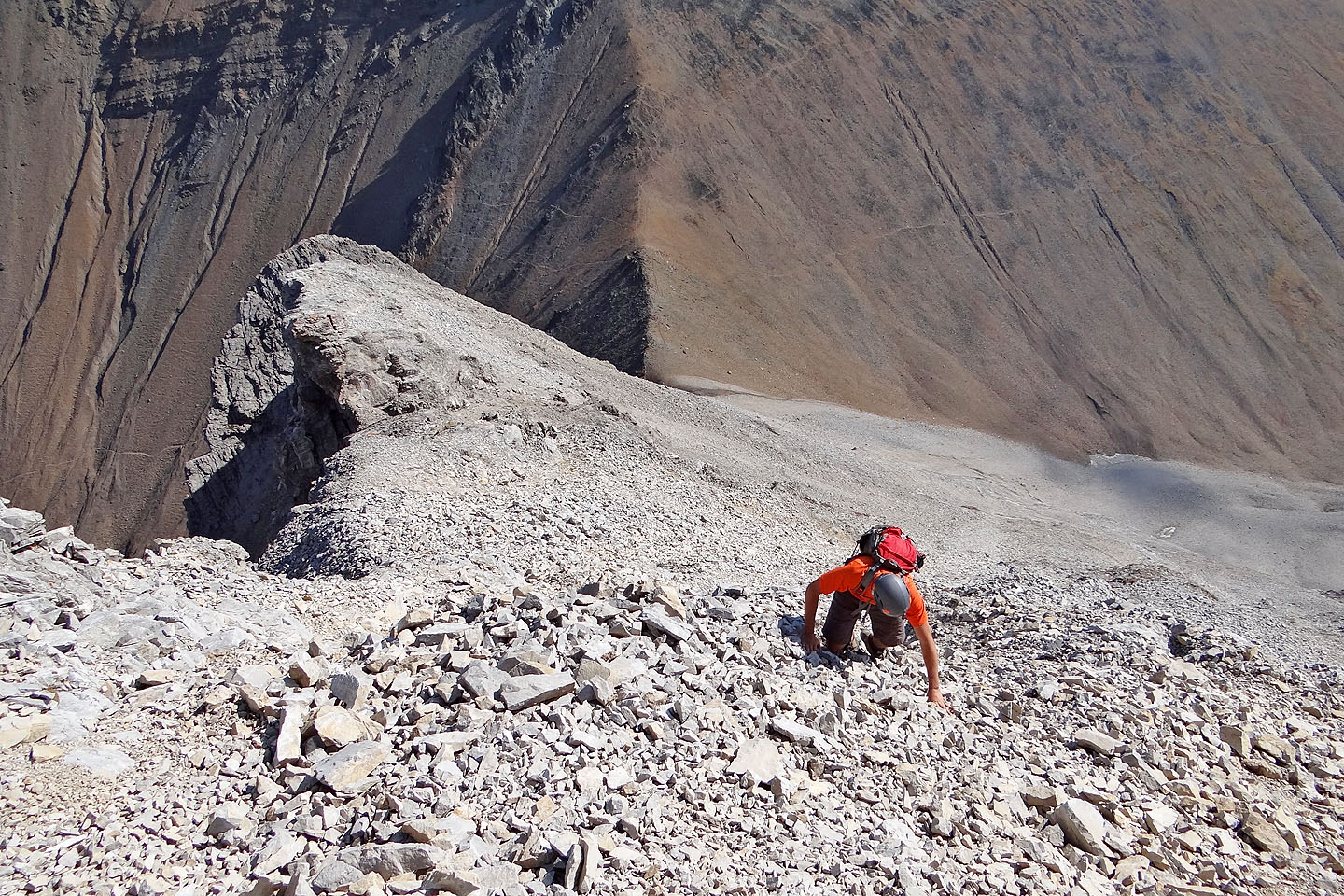 Cole ascends the loose rock above the arch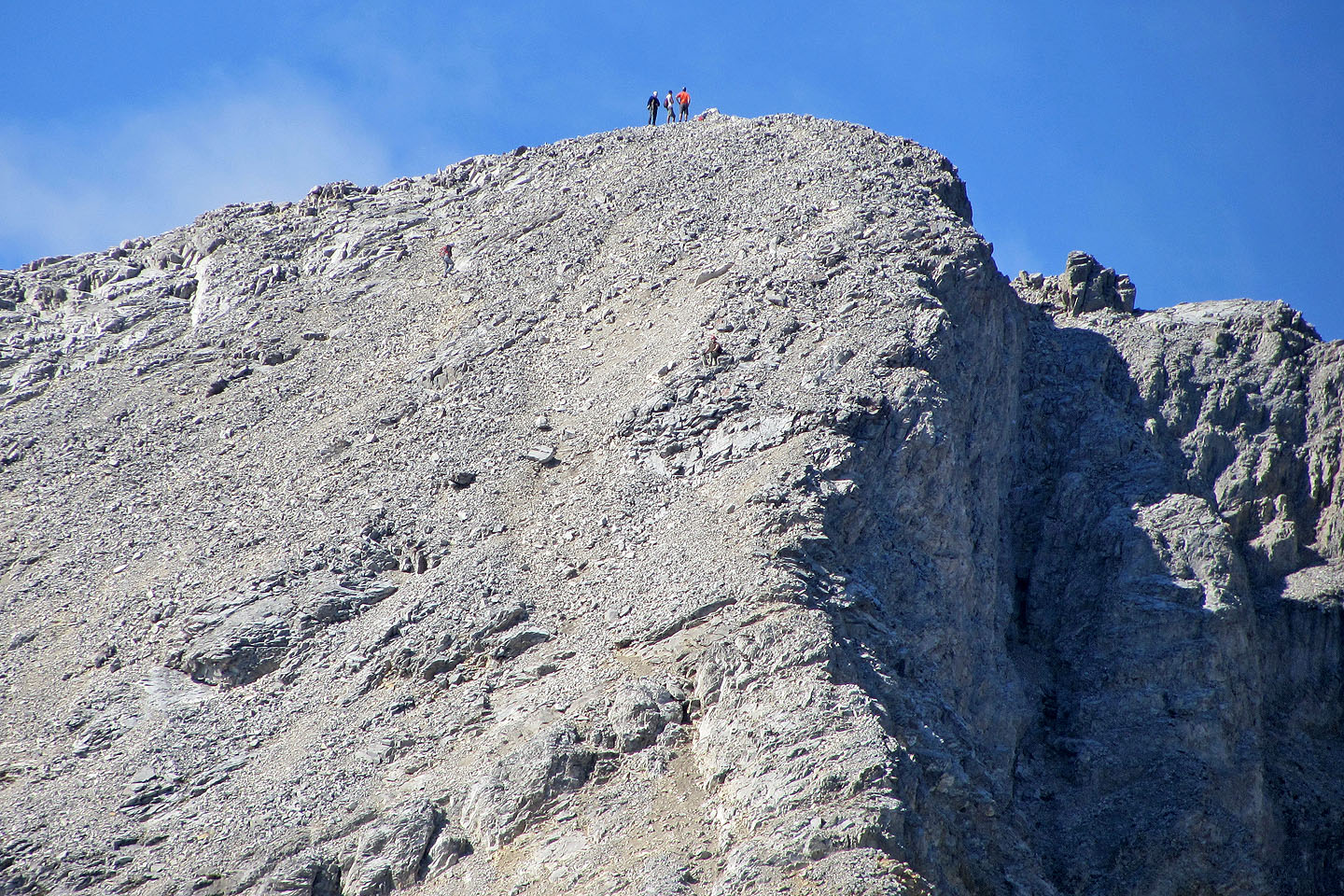 Soon all five of us will be on the summit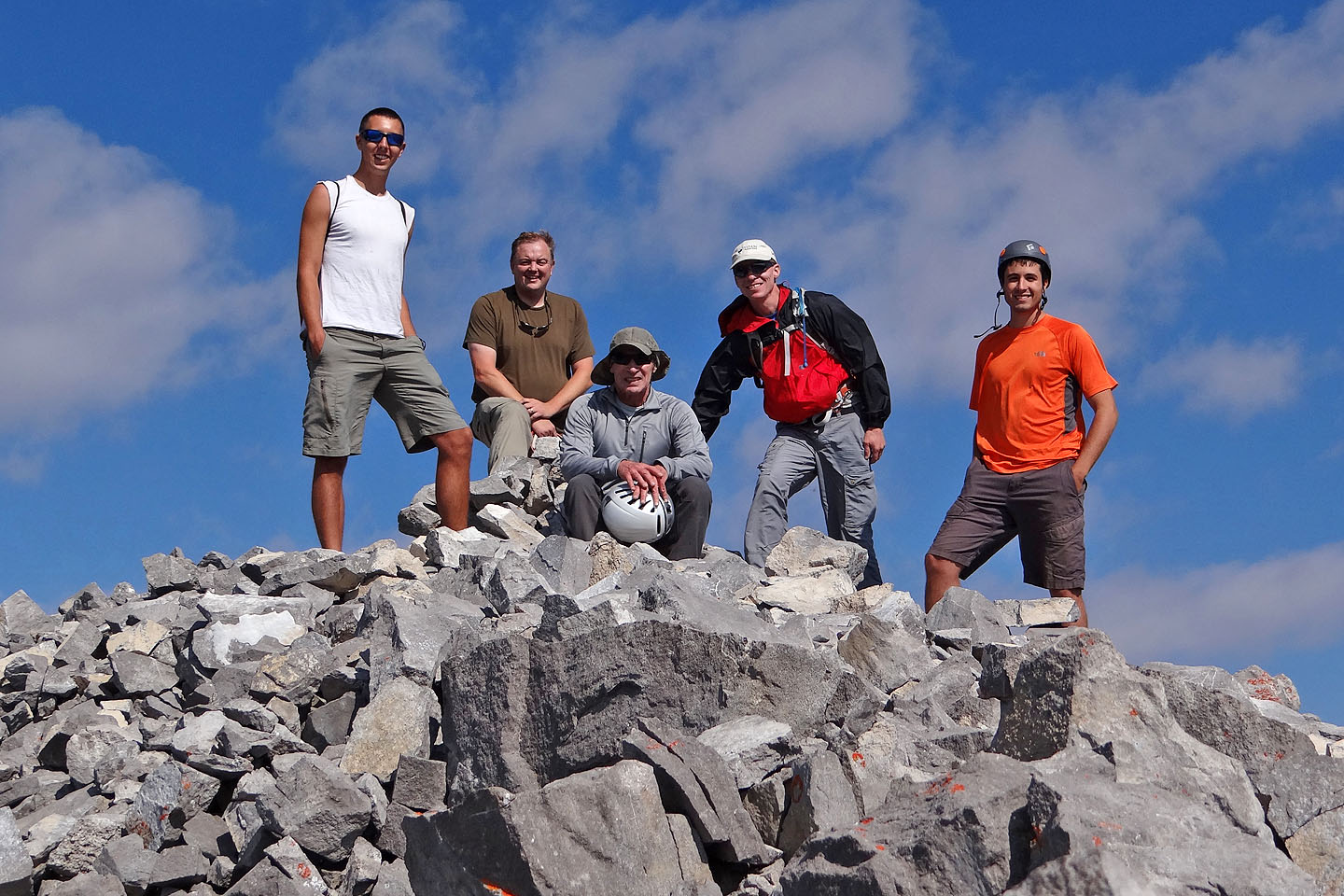 Jason, Fraser, me, Calvin and Cole on the summit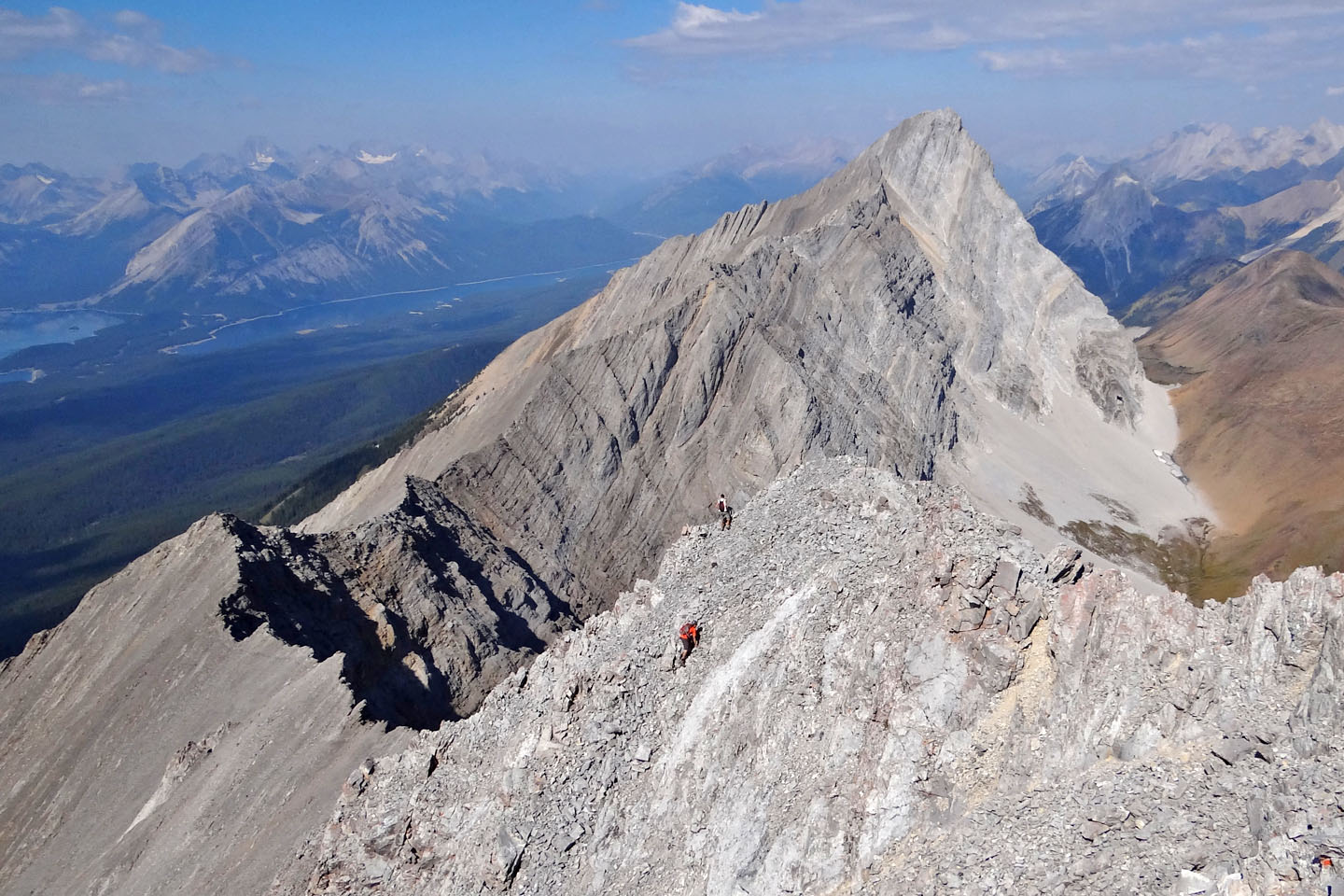 Cole and Jason start off for Mount Pocaterra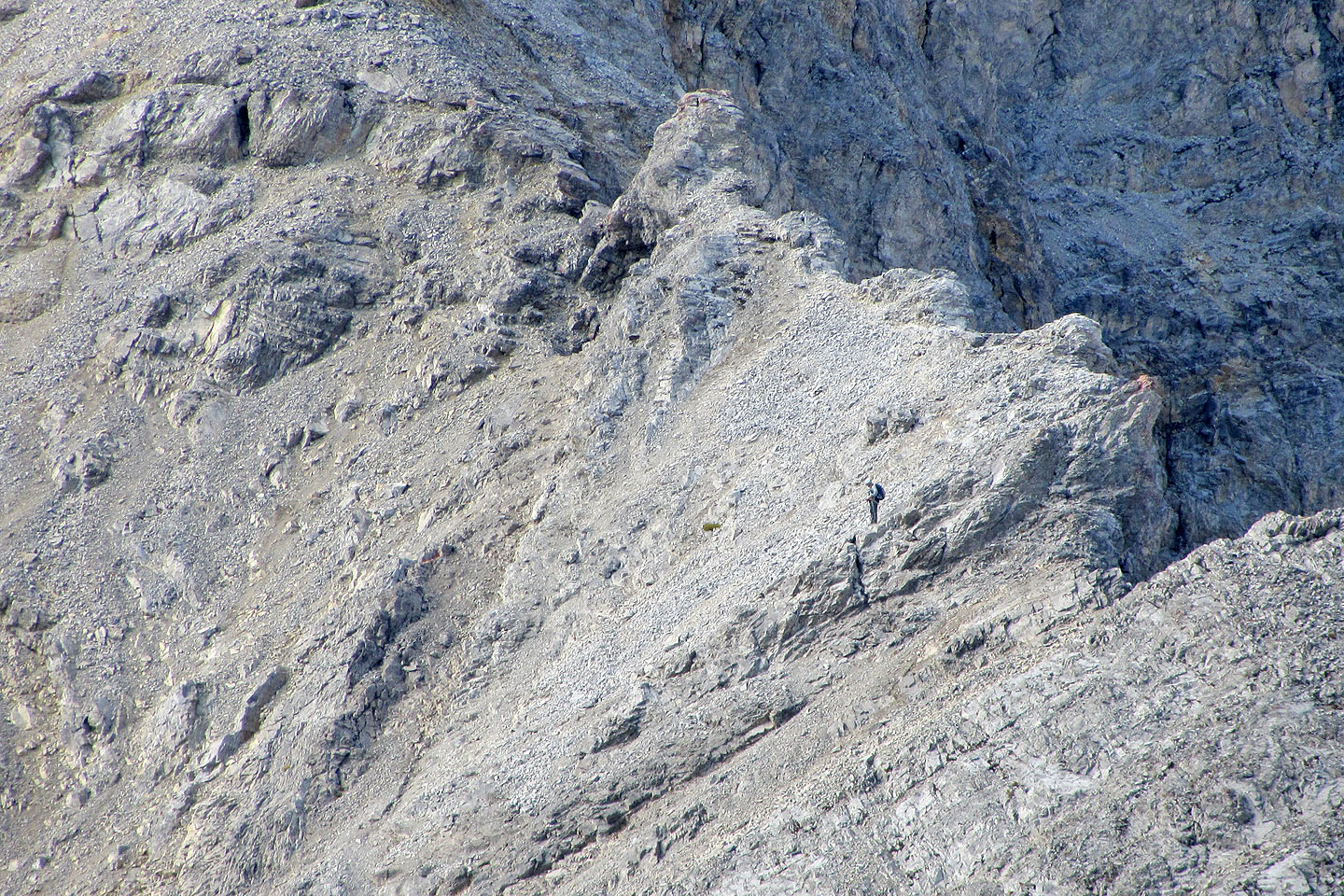 On my way down after passing the arch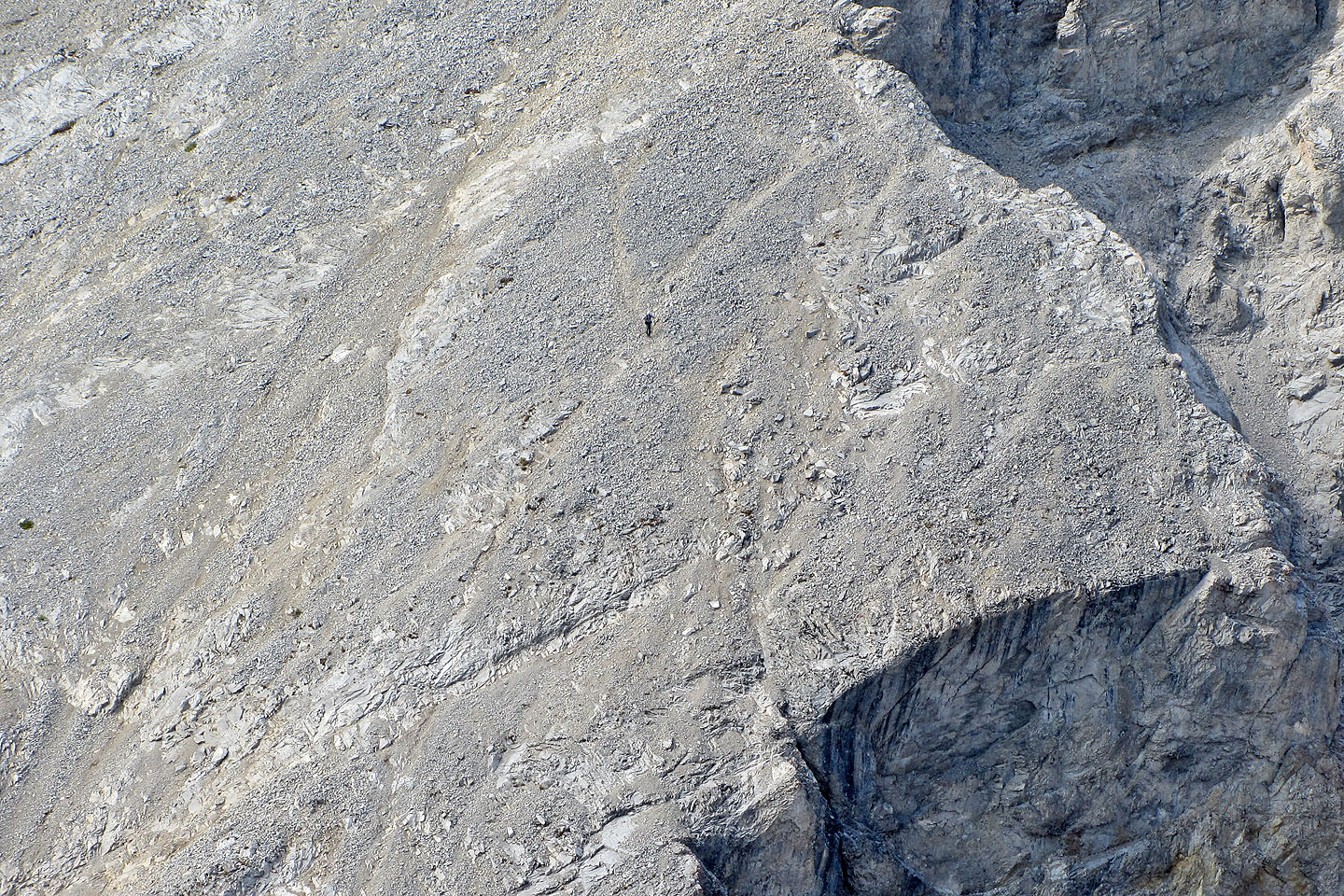 Halfway down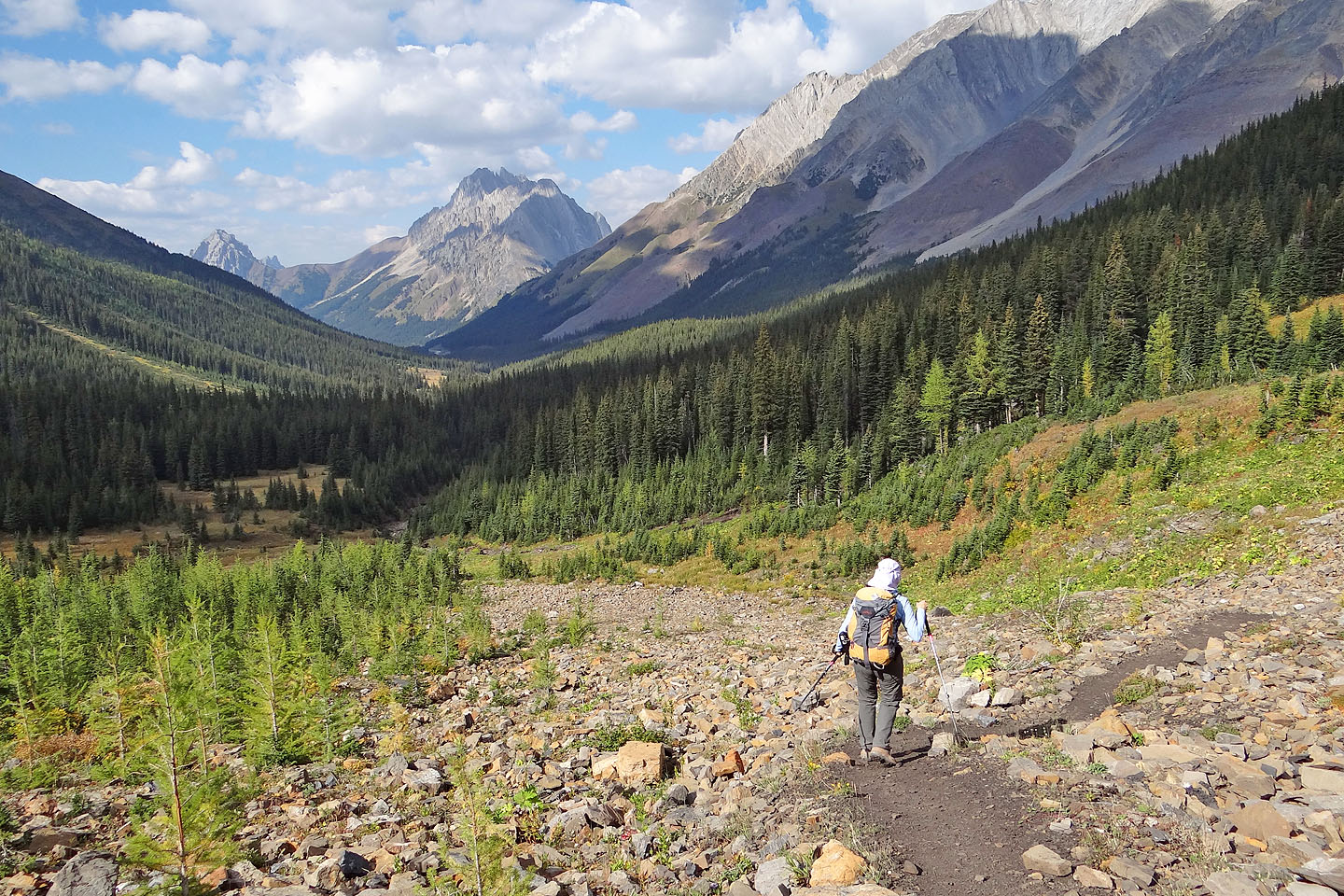 Heading back. Gap Mountain and Elpoca Mountain in the distance (mouse over).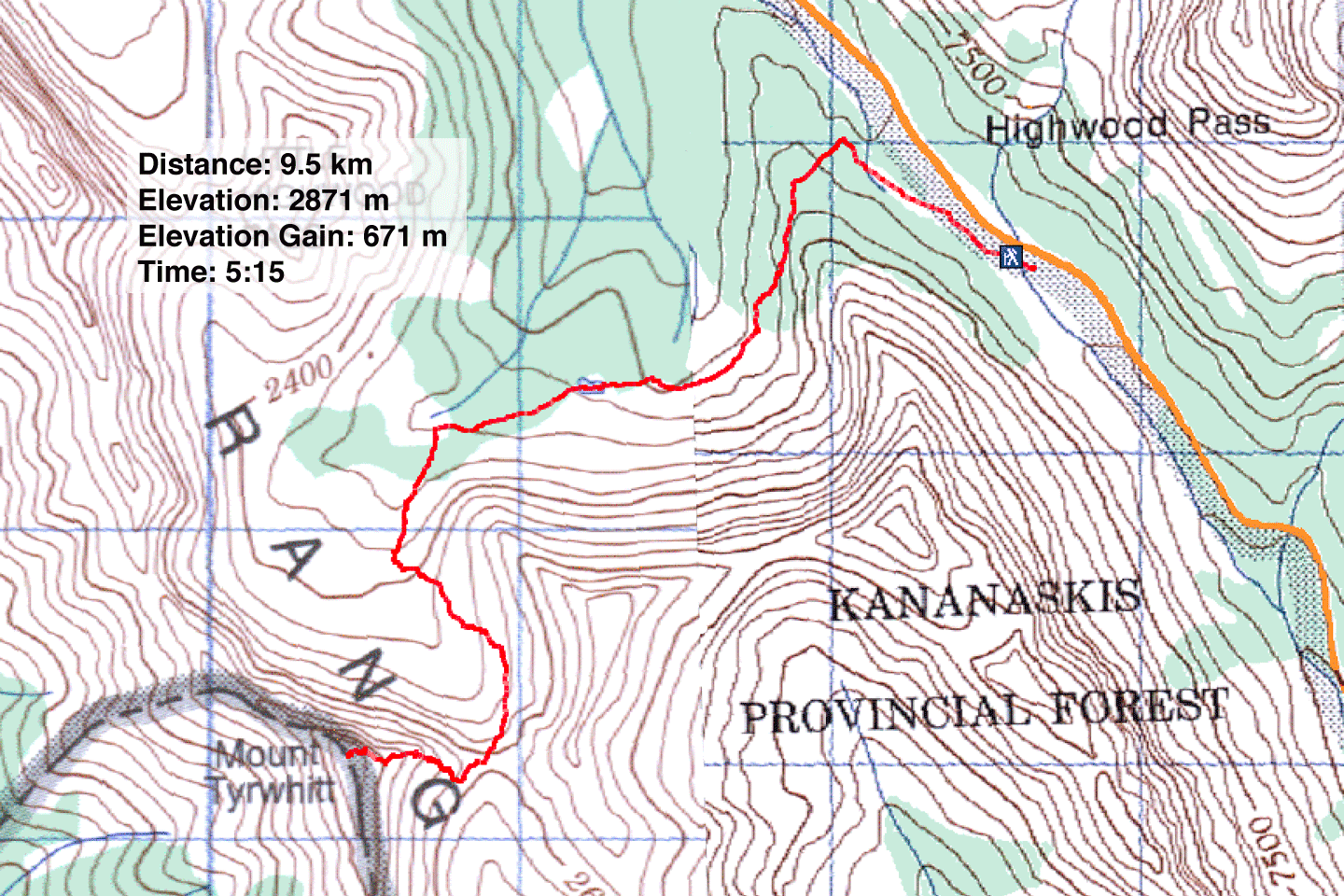 82 J/11 Kananaskis Lake, 82 J/10 Mount Rae