bobspirko.ca | Home | Canada Trips | US Trips | Hiking | Snowshoeing | MAP | About

Mount Crandell
Waterton Lakes National Park, Alberta
June 10, 2005
When Dinah and I drove to Waterton to climb Mount Crandell, we were unaware it had received heavy precipitation overnight. When we reached the park, we realized we faced a problem. Several inches of fresh snow at higher elevations forced us to use to use the easiest route rather than attempt the exposed scrambling route. This meant ascending and descending the route normally used for the descent.
Within minutes of starting, we were stymied at a creek crossing. The recent precipitation had created high water levels. We spent an hour searching for a place to cross where we could use rocks and logs. Eventually we crossed the creek and made it up the drainage to the promontory. The usual route from here called for staying below the ridge and angling to the end of the basin. But fresh snow made the grassy slopes too slippery to negotiate, so we headed to the ridge crest. Although it took us farther away from the summit, travel was easier.
At first we enjoyed the bare rock on the ridge, but as we approached the summit, the ridge became treed and snow-covered. Soon we were post-holing in snow. Moving at the speed of a turtle, we ascended the final 250 vertical metres in deep snow. For the most part, we sank up to our knees, but often we found ourselves waist-deep in snow. Eventually we reached the bare rock on the summit.
The return trip wasn't much quicker. Retracing our steps in the snow, we merely sank deeper. When we reached the end of the basin, we decided not to climb back up on the ridge. Following the guidebook's description, we angled along the slopes, but it was slow-going because it was slippery. Eventually we made it down to the drainage. Since we didn't care about getting our boots wet – they were soaked from post-holing – we forded the creek where the water wasn't flowing too briskly.
Perhaps we'll return someday when it's dry and ascend via Bear's Hump!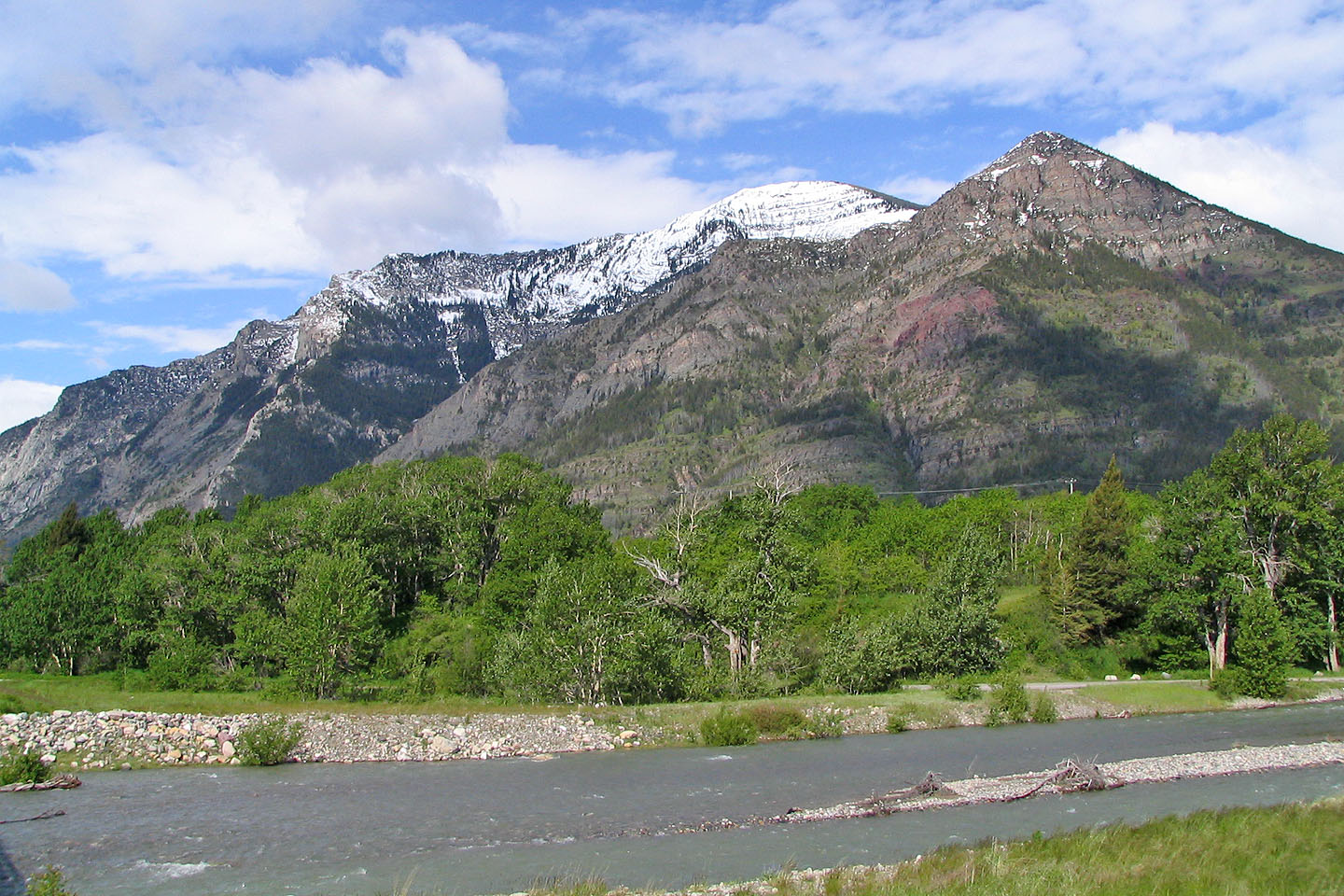 Snow-topped Mount Crandell seen from the road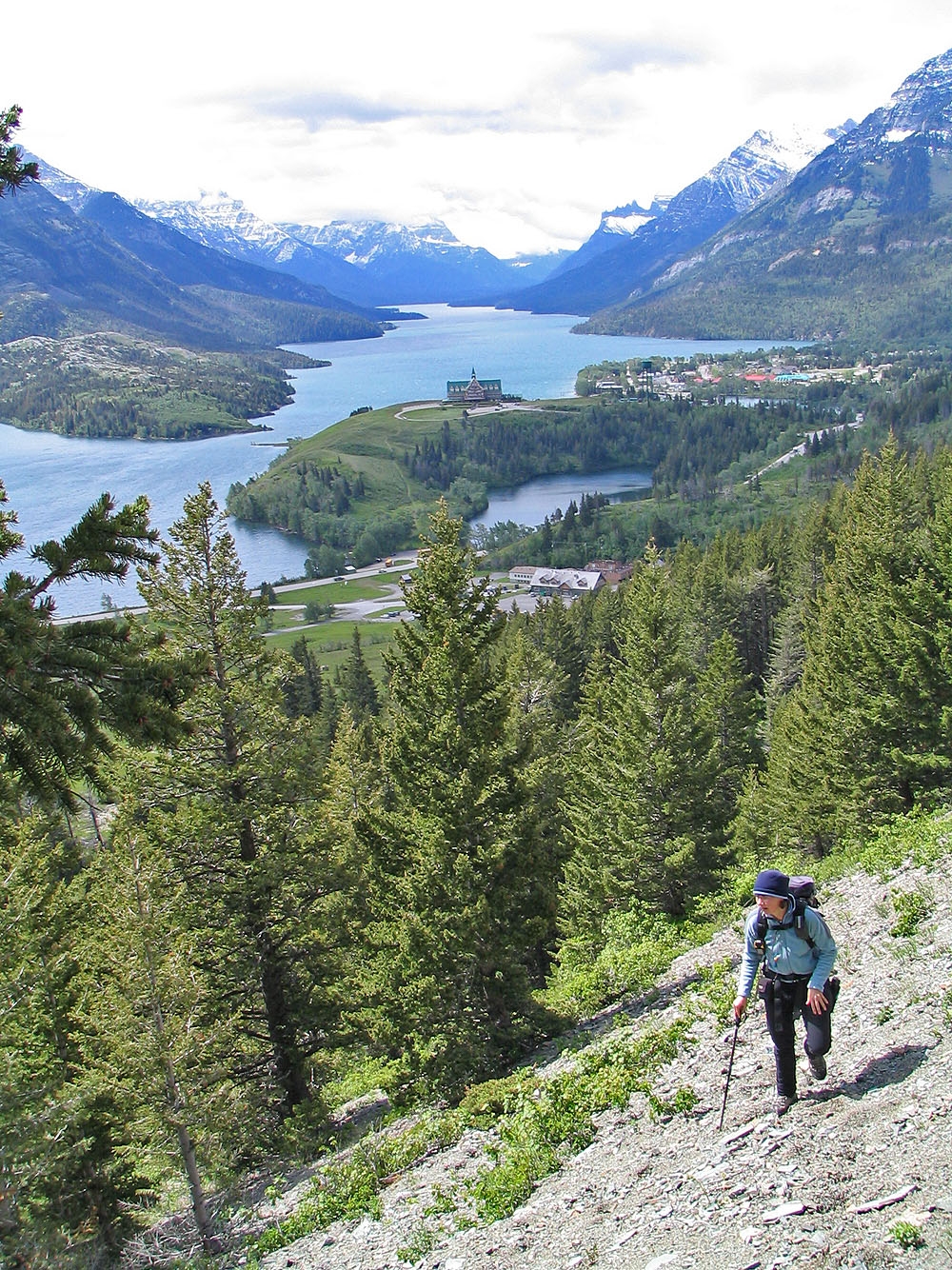 Starting up the trail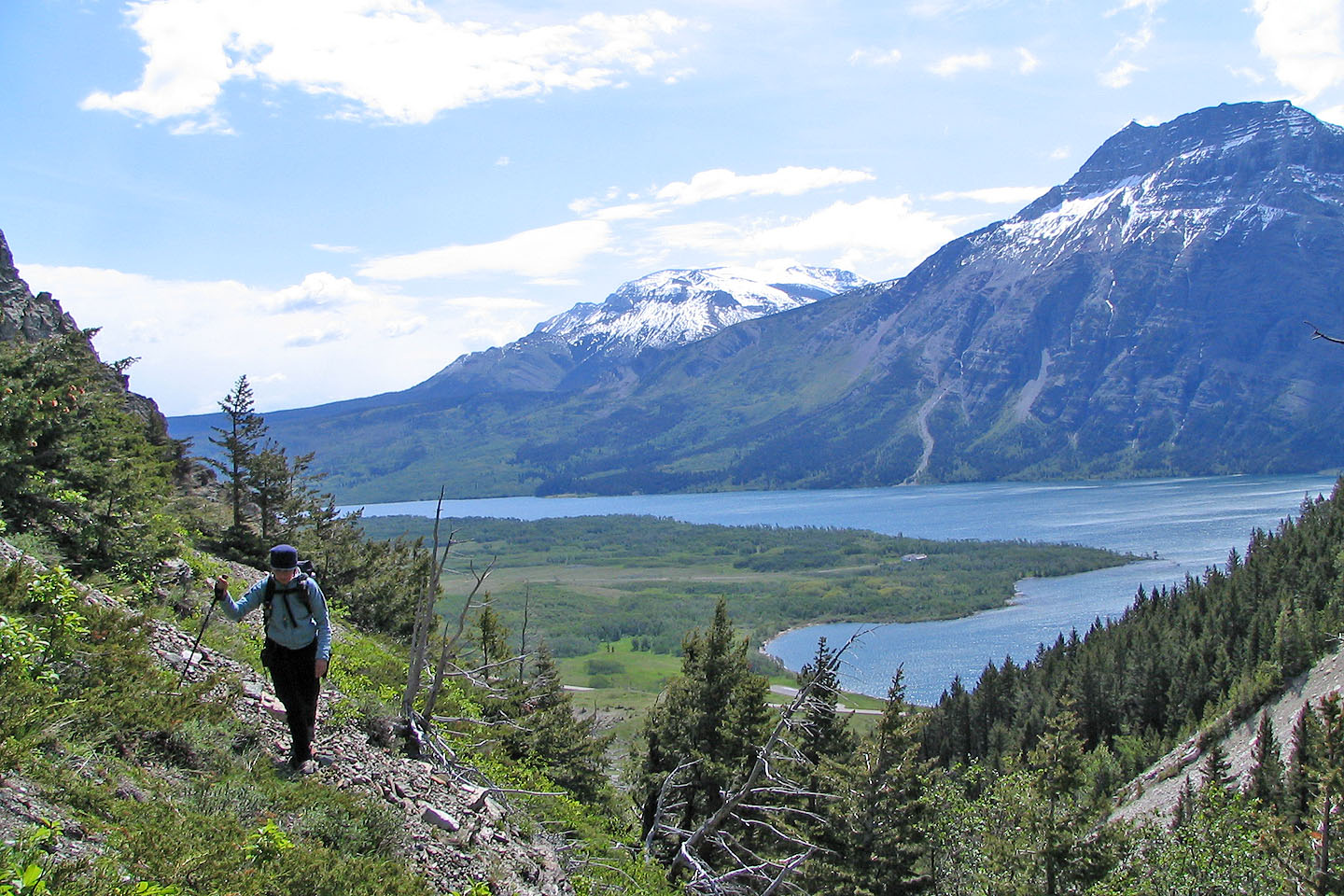 Sofa Mountain and Vimy Peak set the background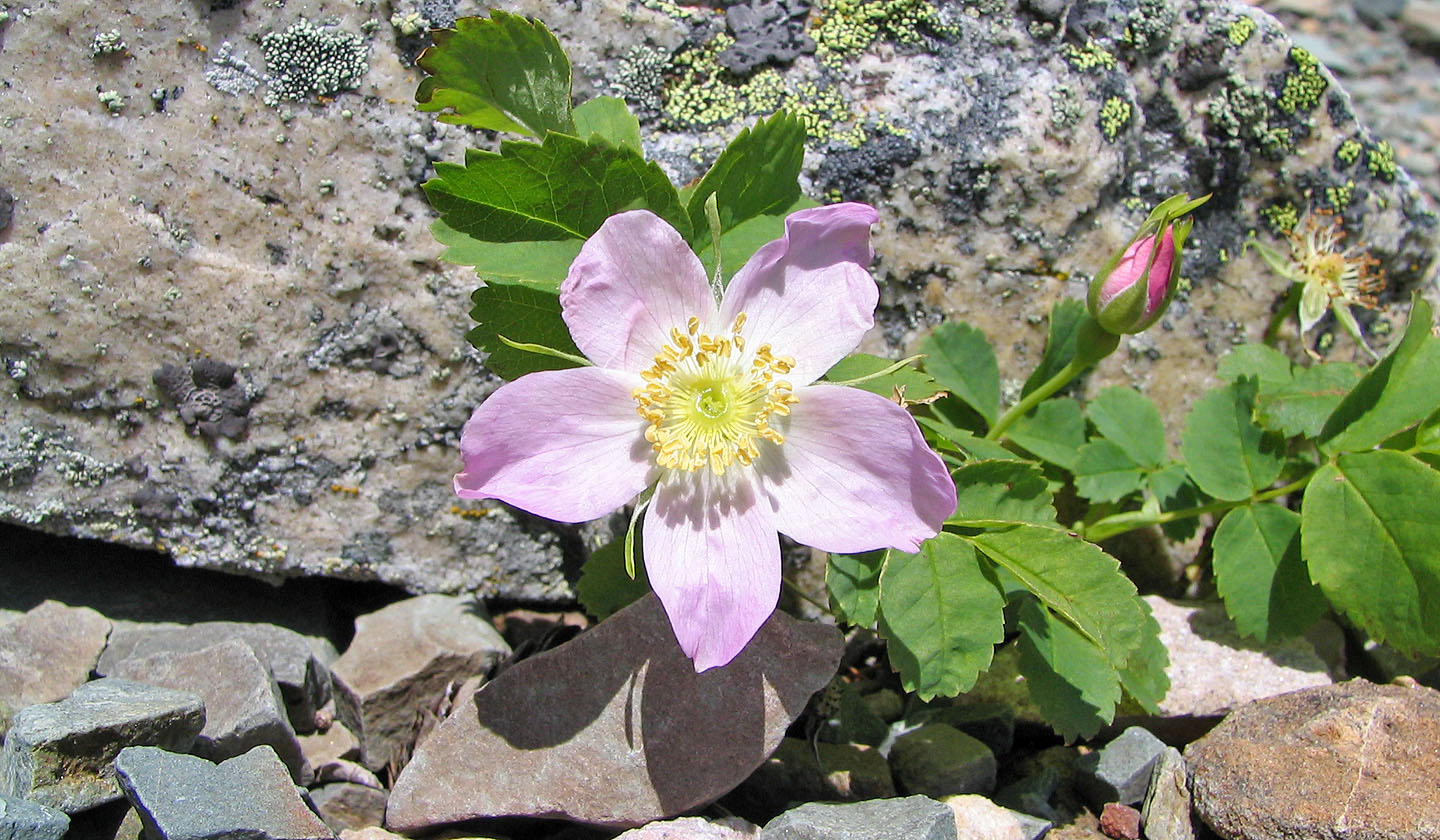 Prickly Rose, floral emblem of Alberta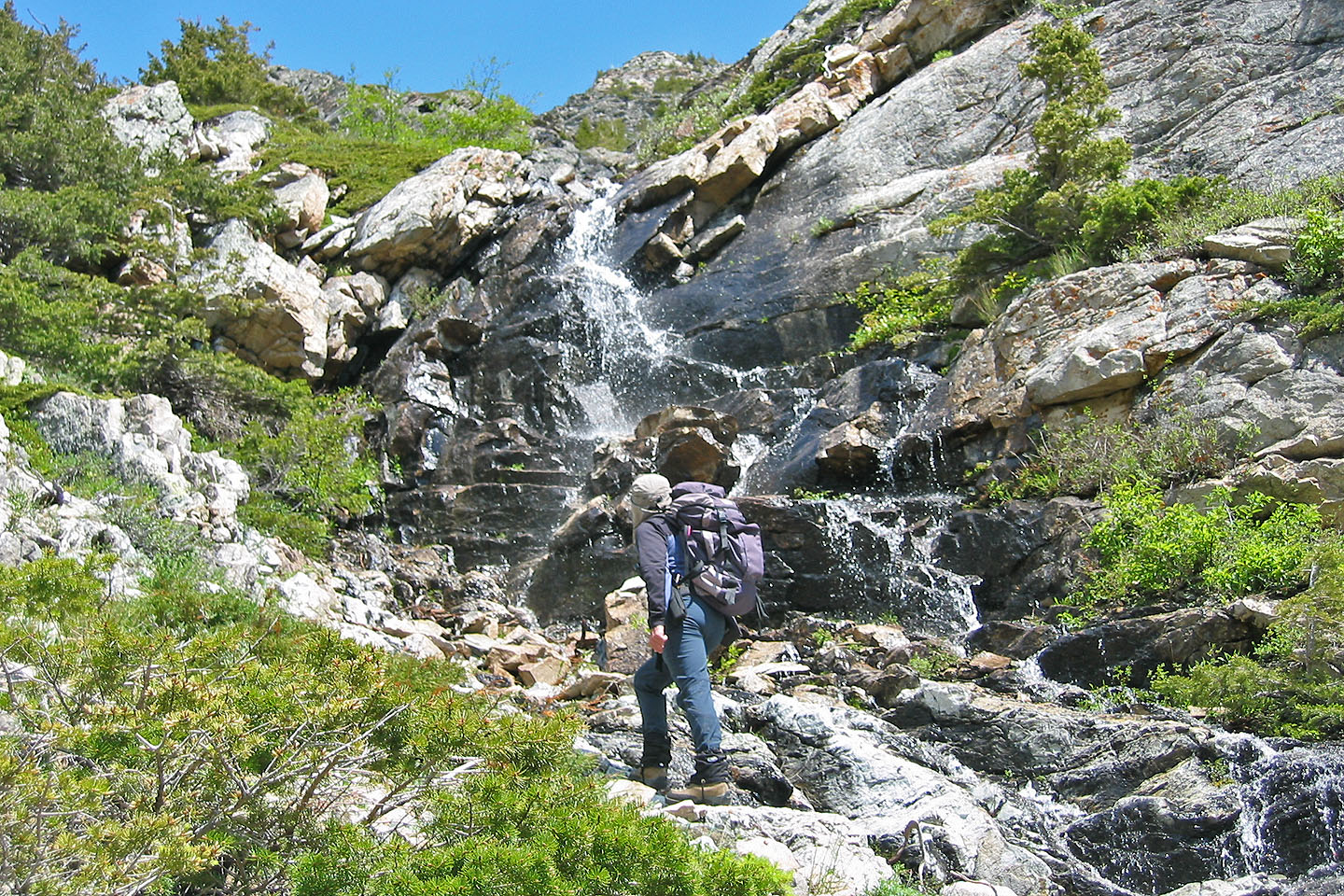 After heading up the creek, we passed a side drainage. We climbed left of the waterfall to get to the promontory.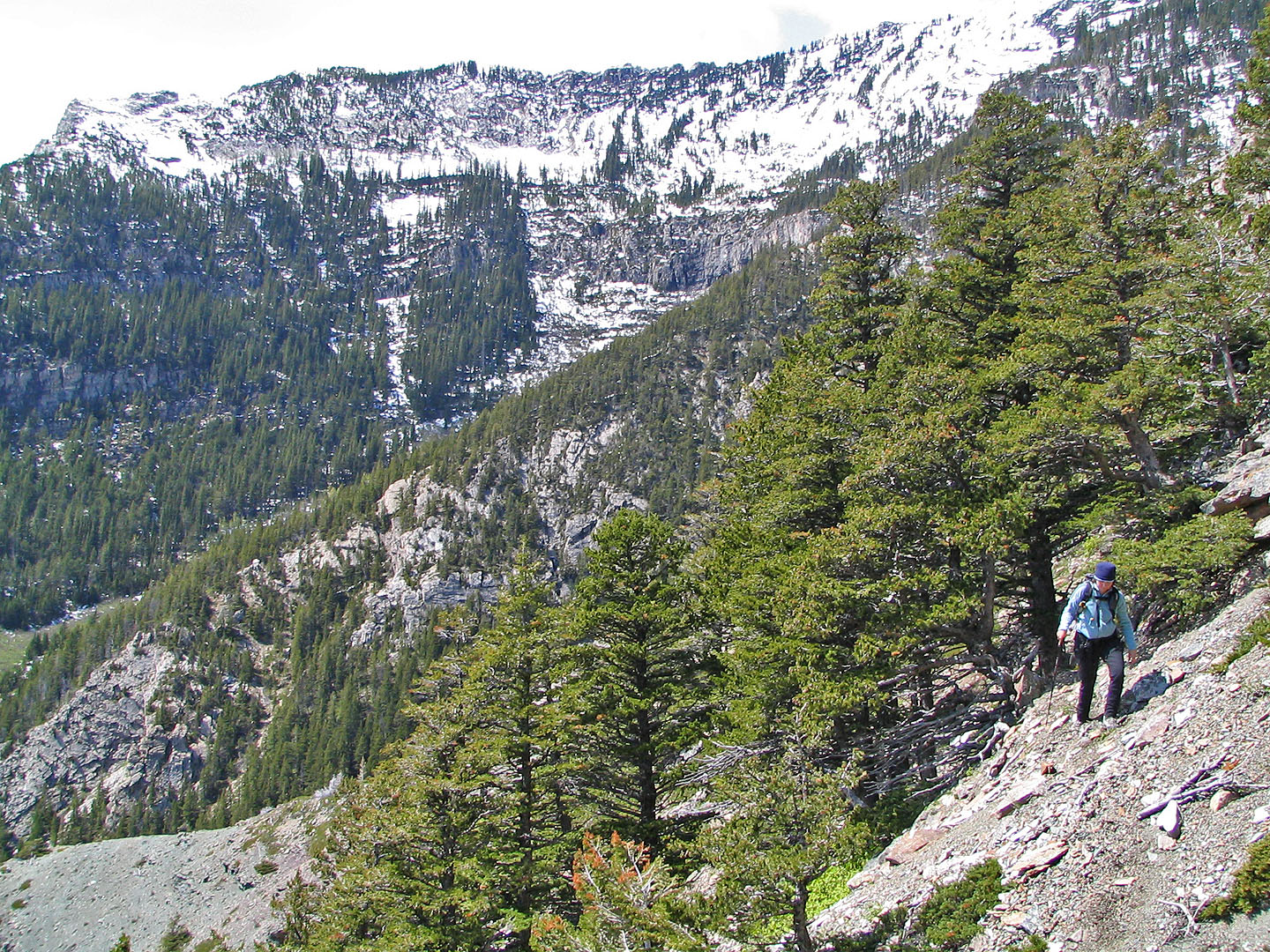 Climbing up the slope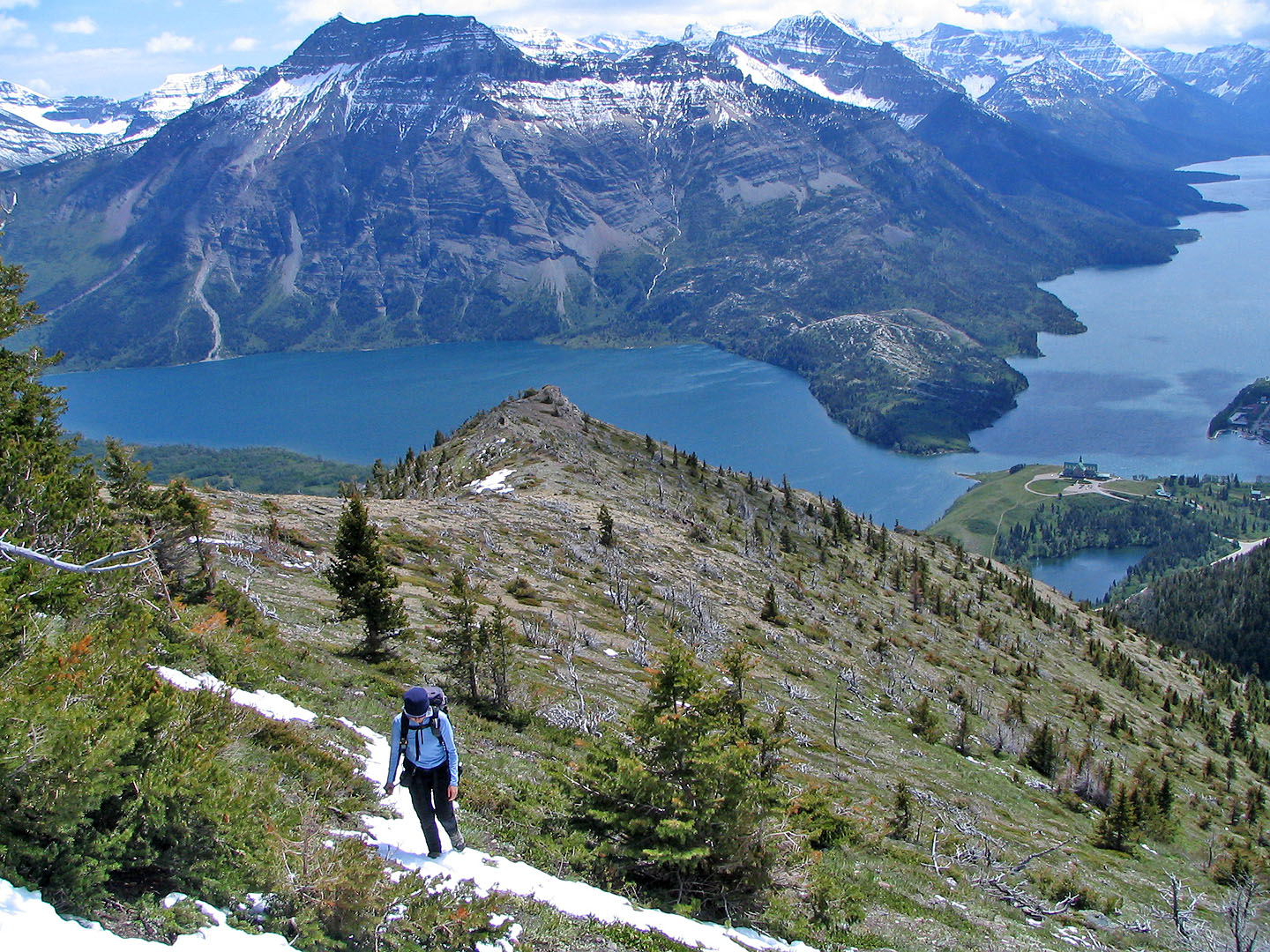 Far below is the Prince of Wales Hotel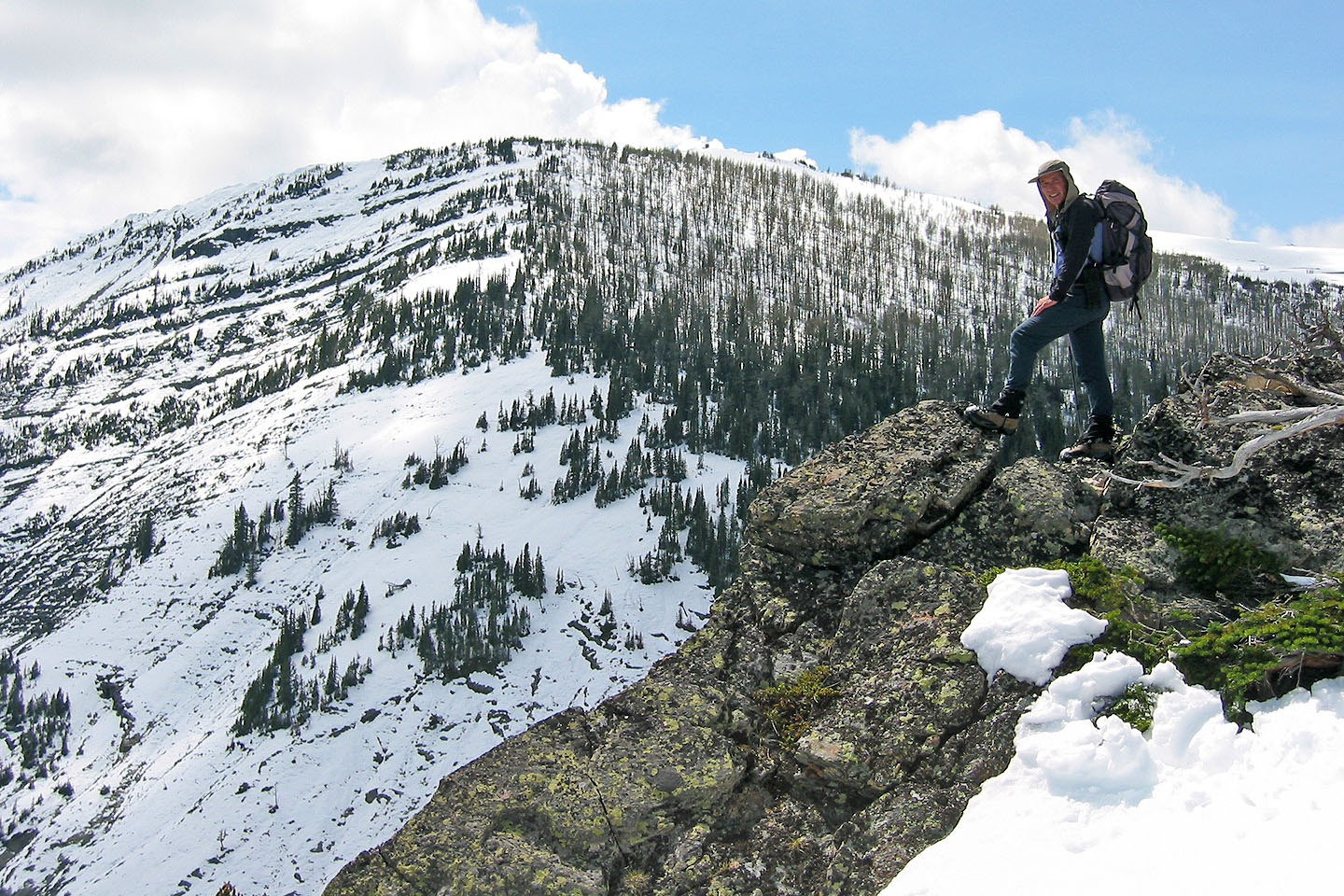 Since the slopes were slippery with snow, we got on the ridge. The summit is in the background.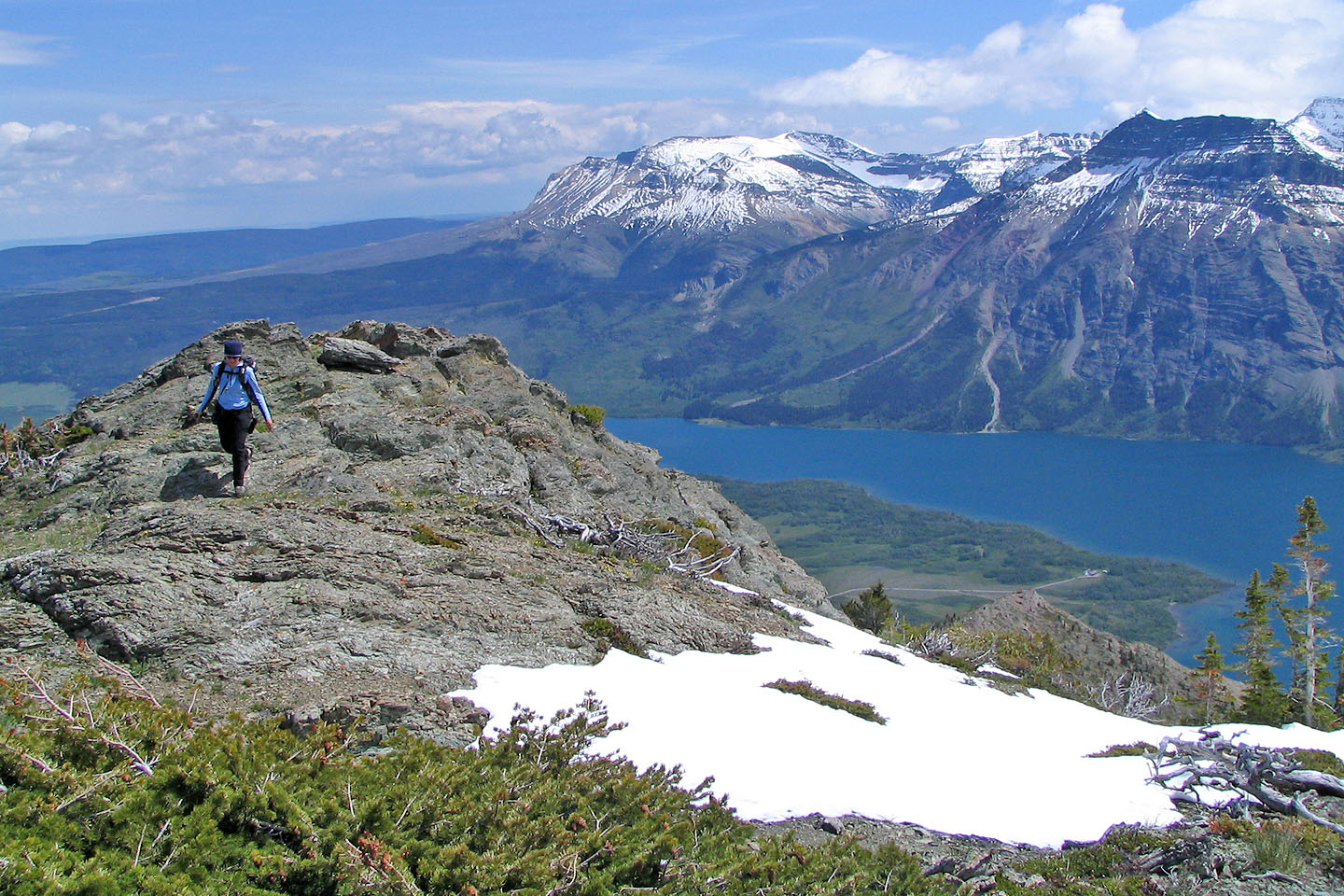 Sofa Mountain and Vimy Peak in the background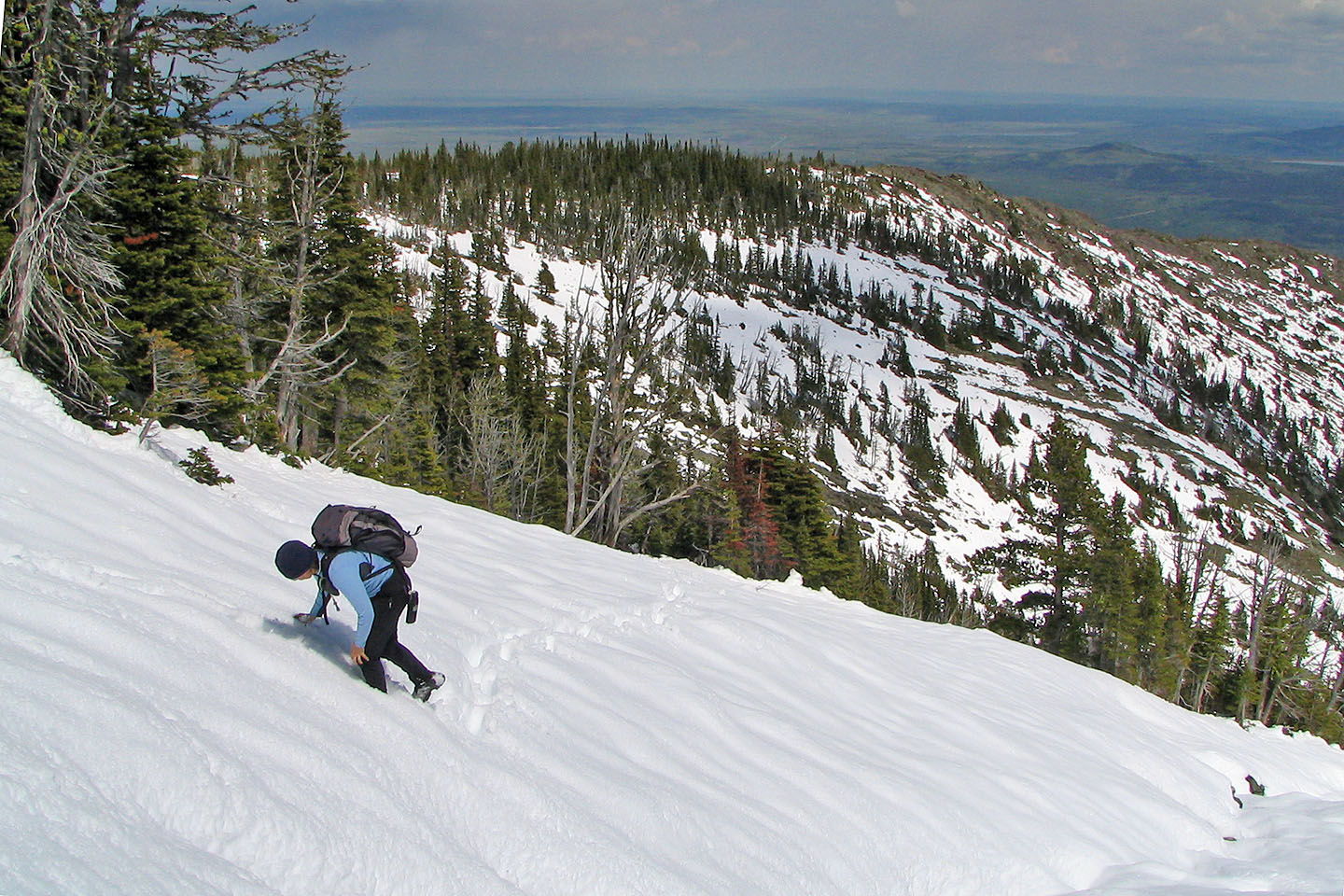 We reached deep snow

In some places, we could barely move because of deep snow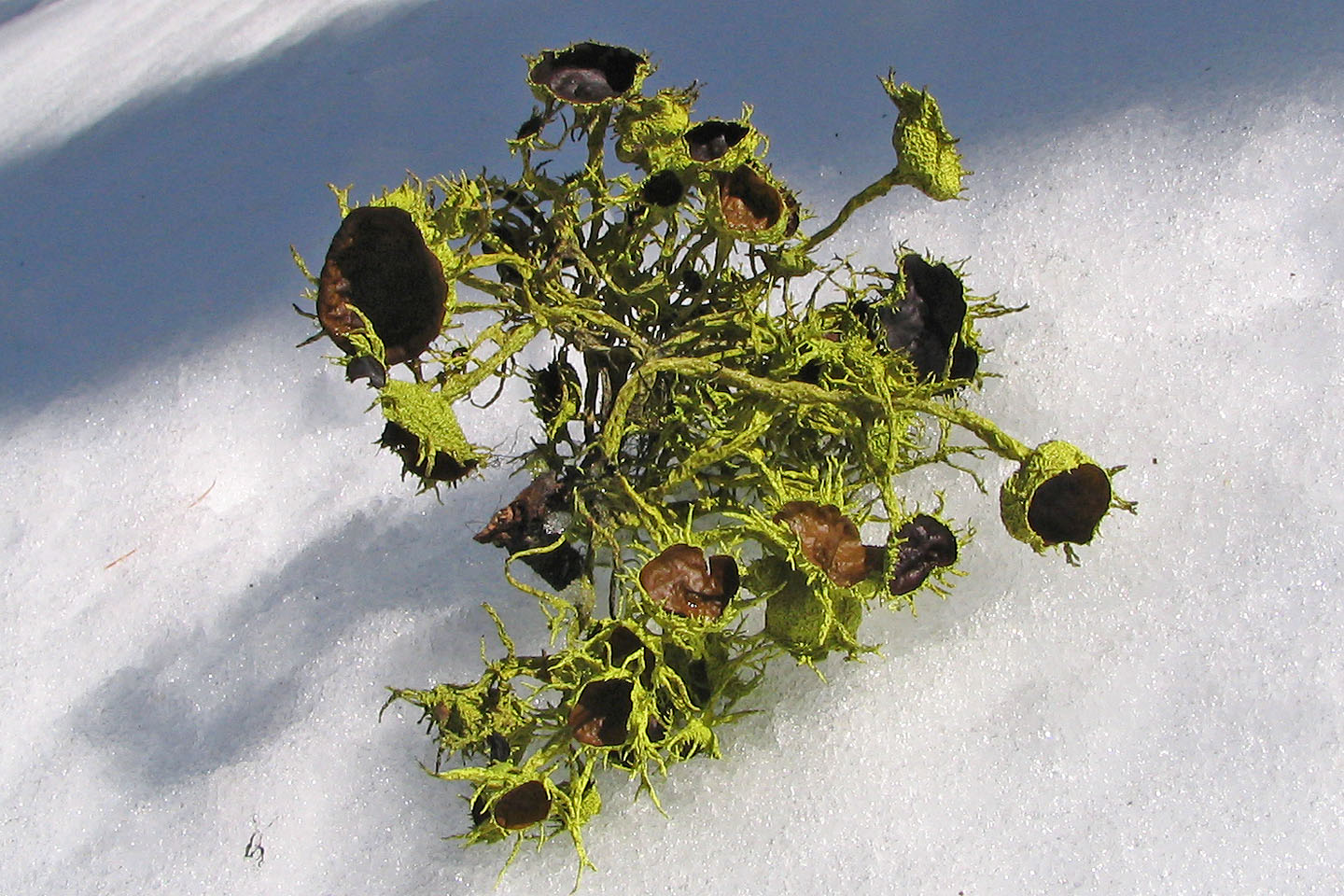 Alien life form?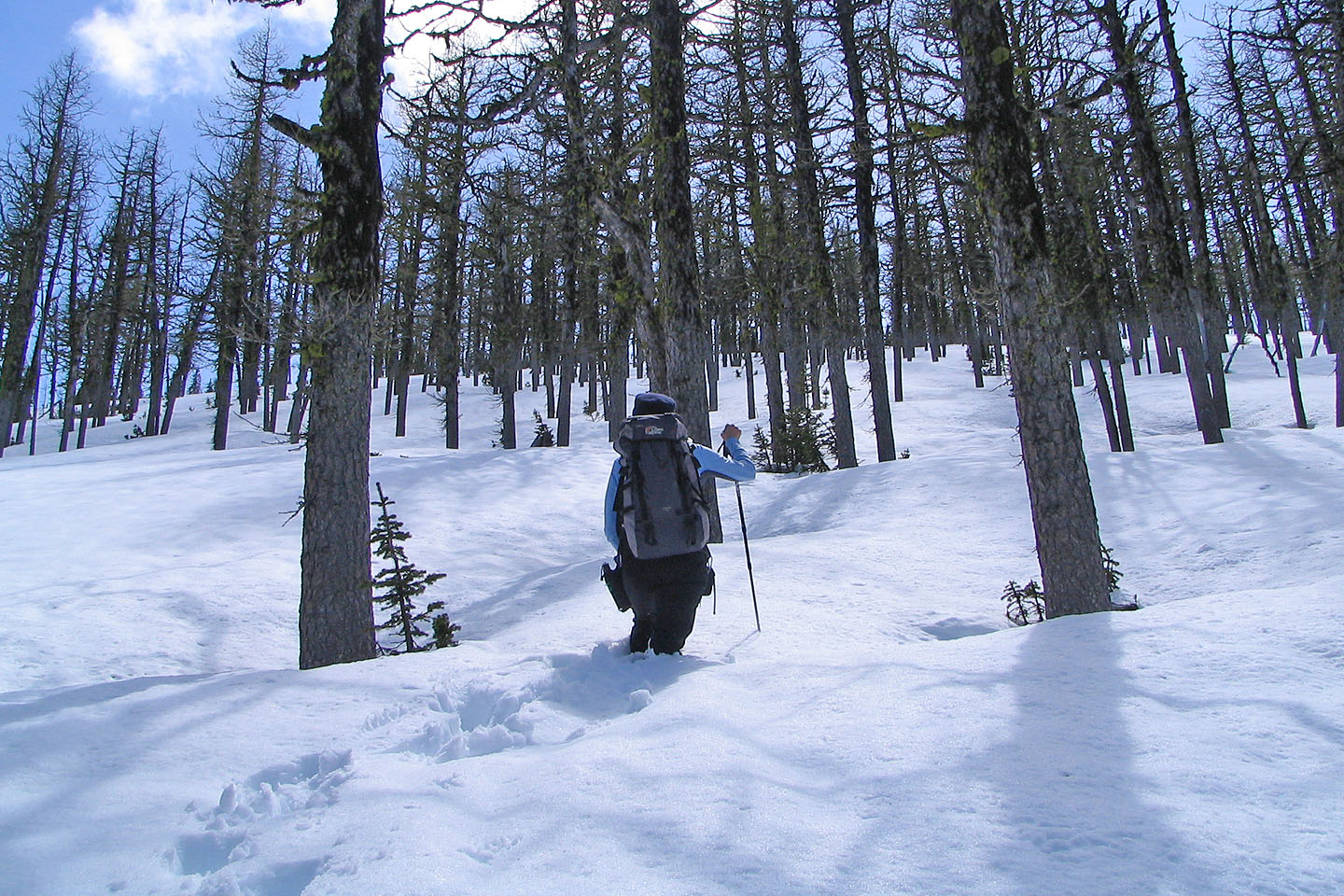 Post-holing through larch trees below the summit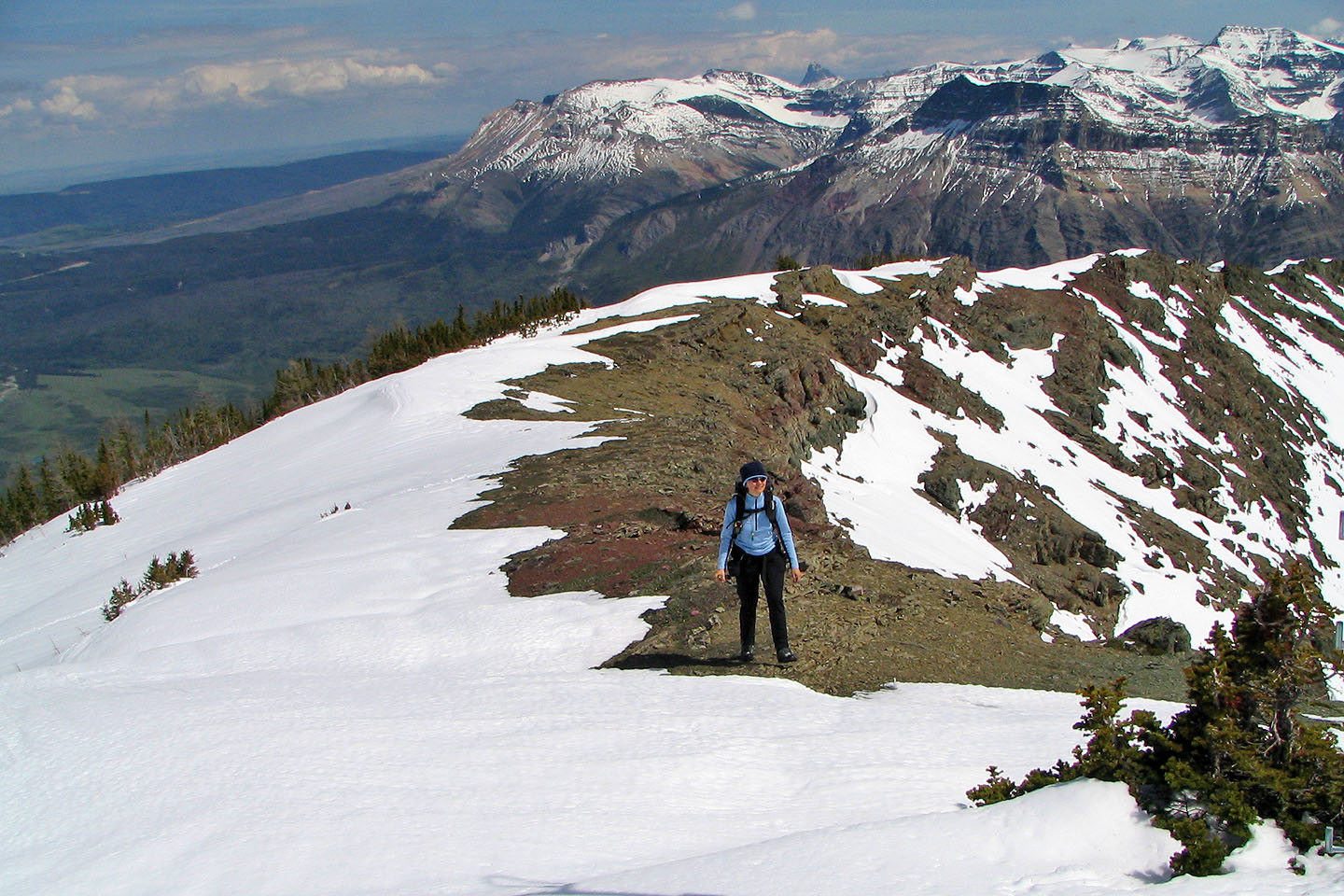 On the summit ridge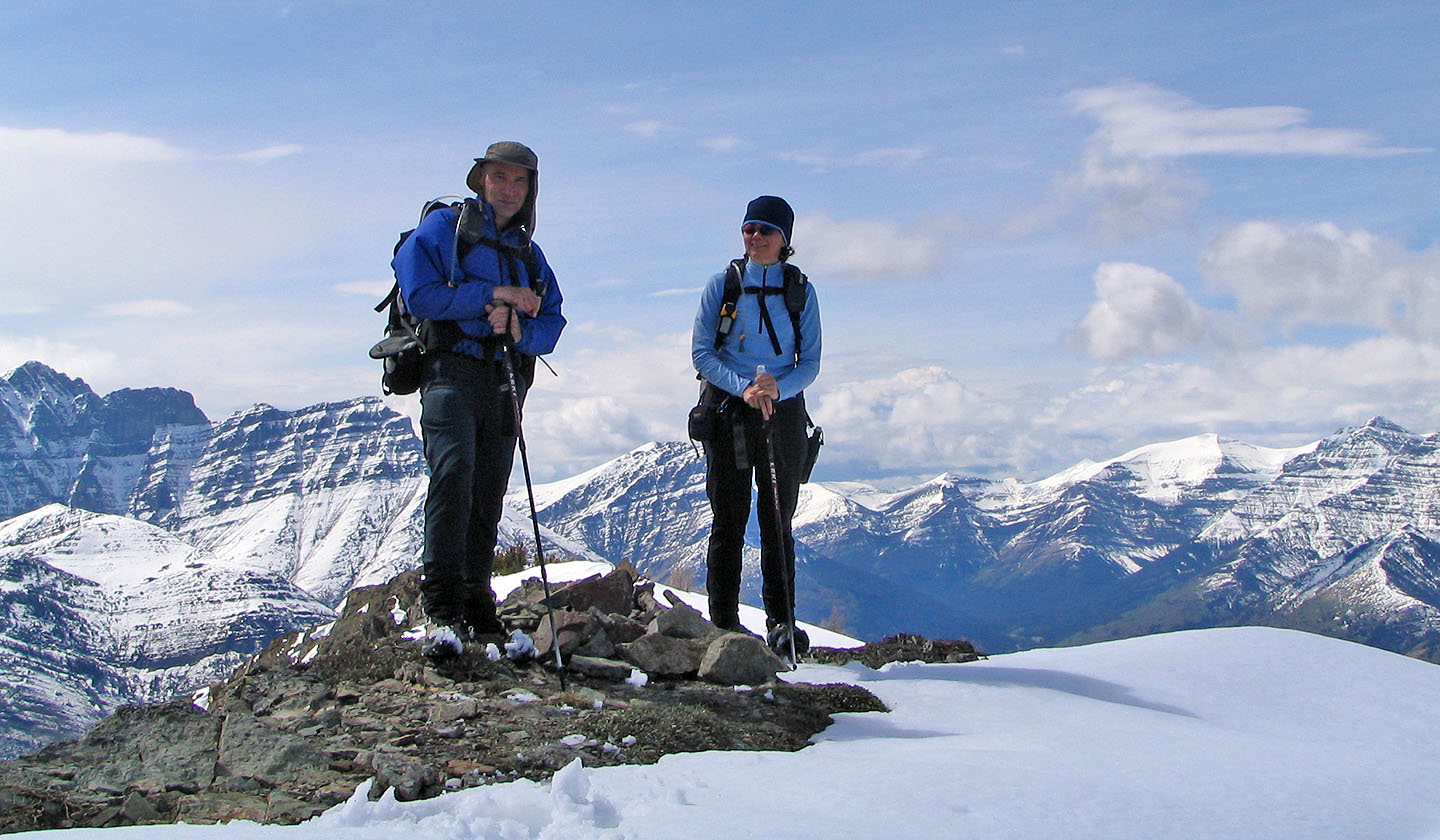 At the summit cairn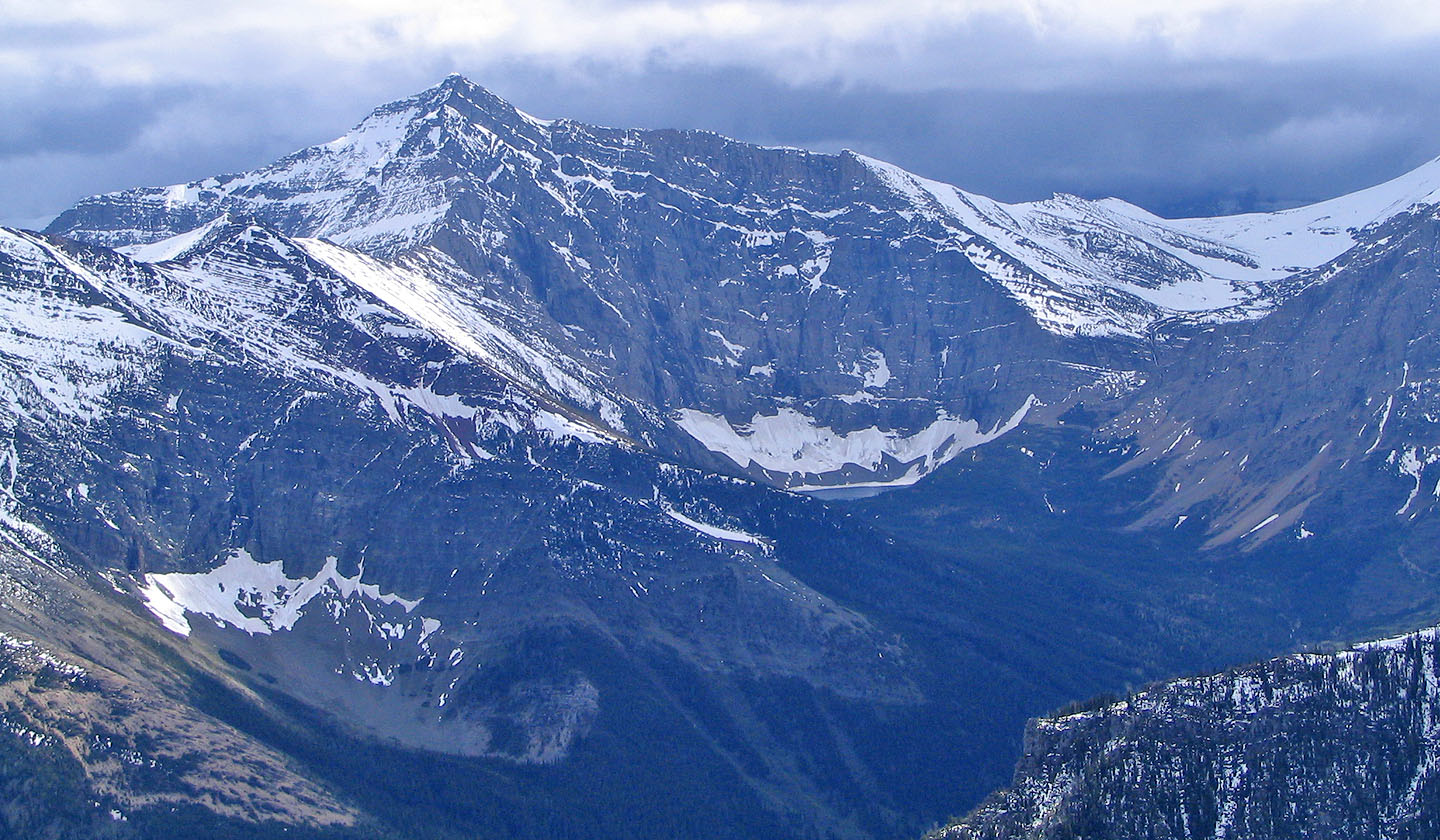 Mount Alderson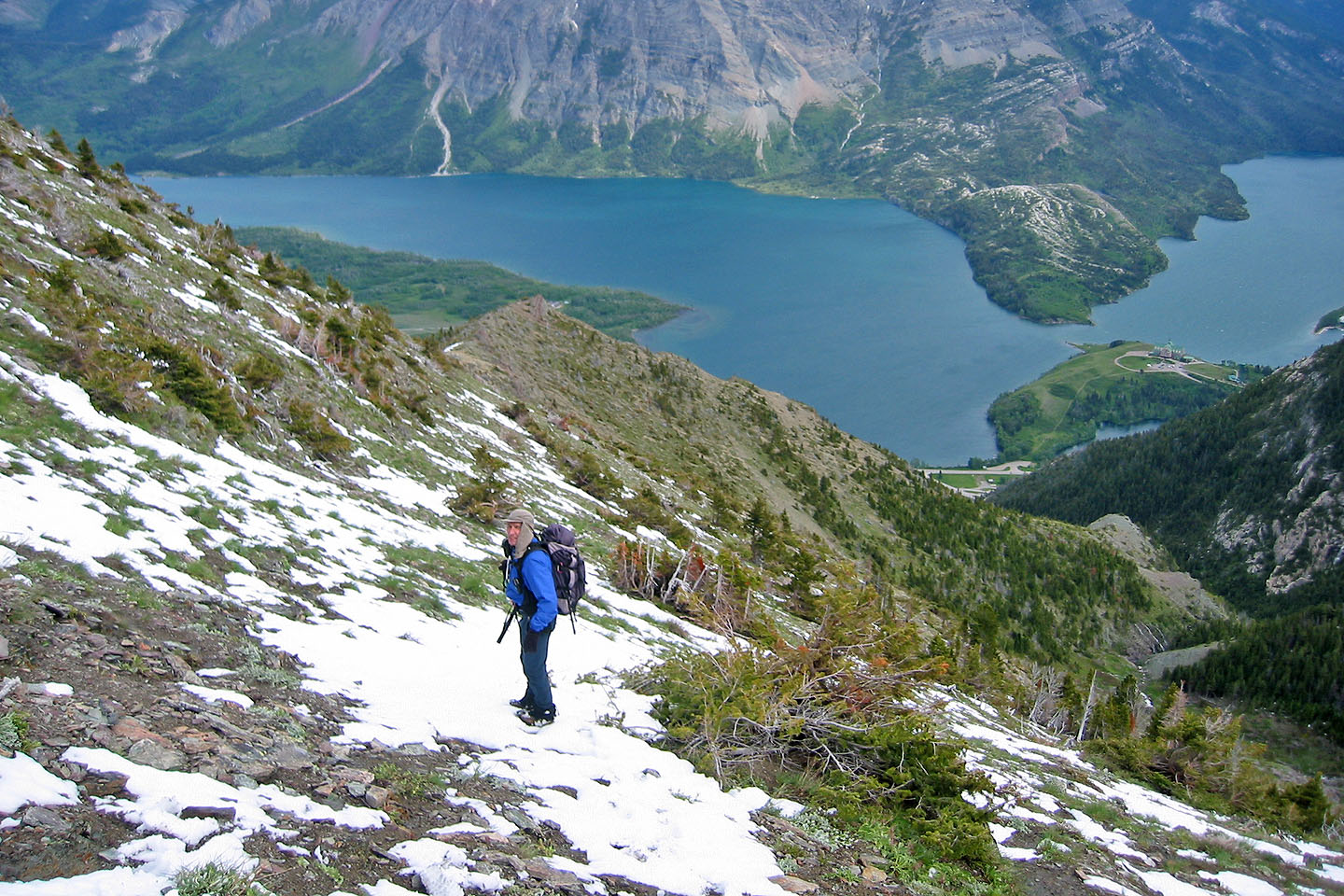 Going back down to the promontory (light gray bump on the bottom right)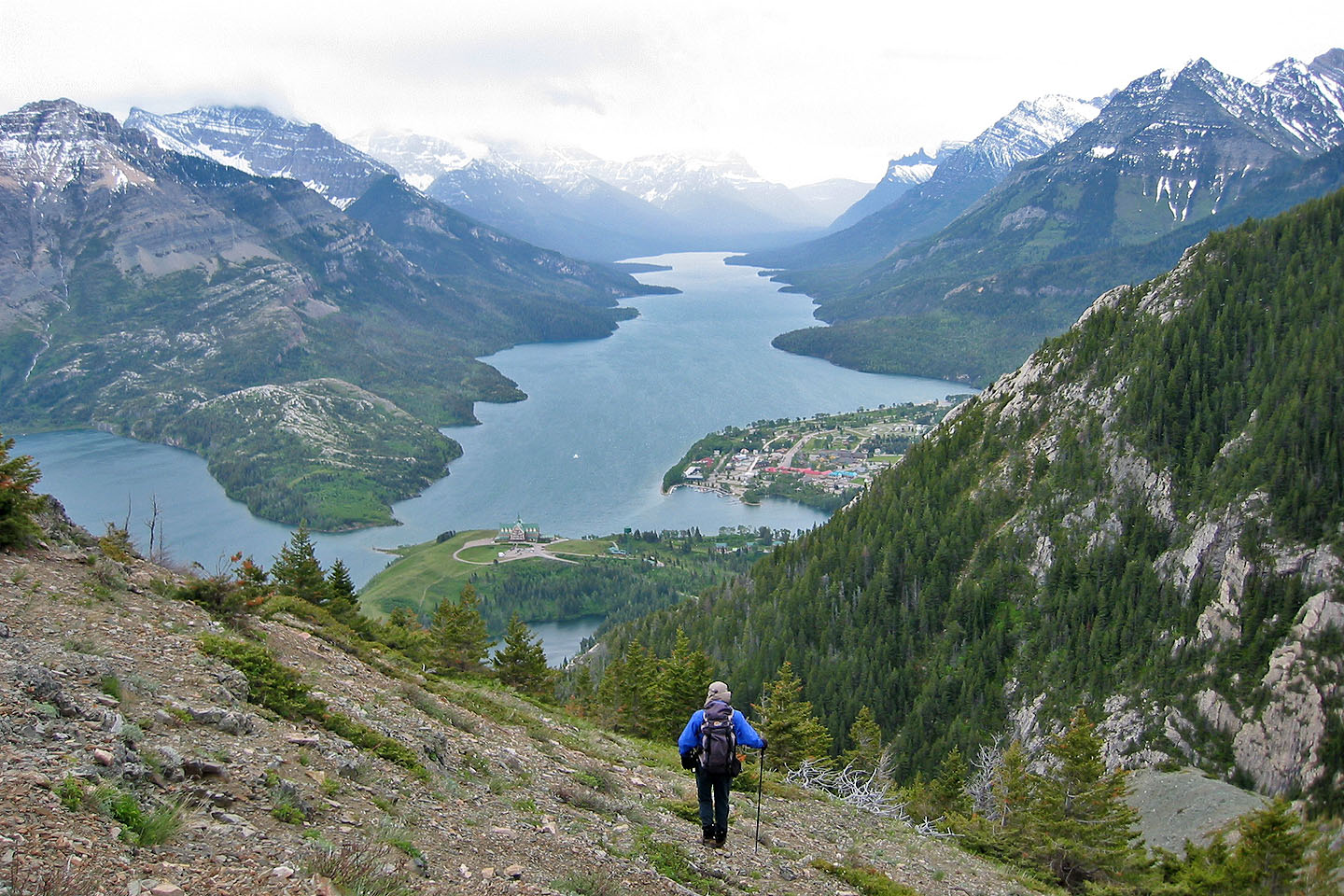 Waterton Lakes stretches in front of us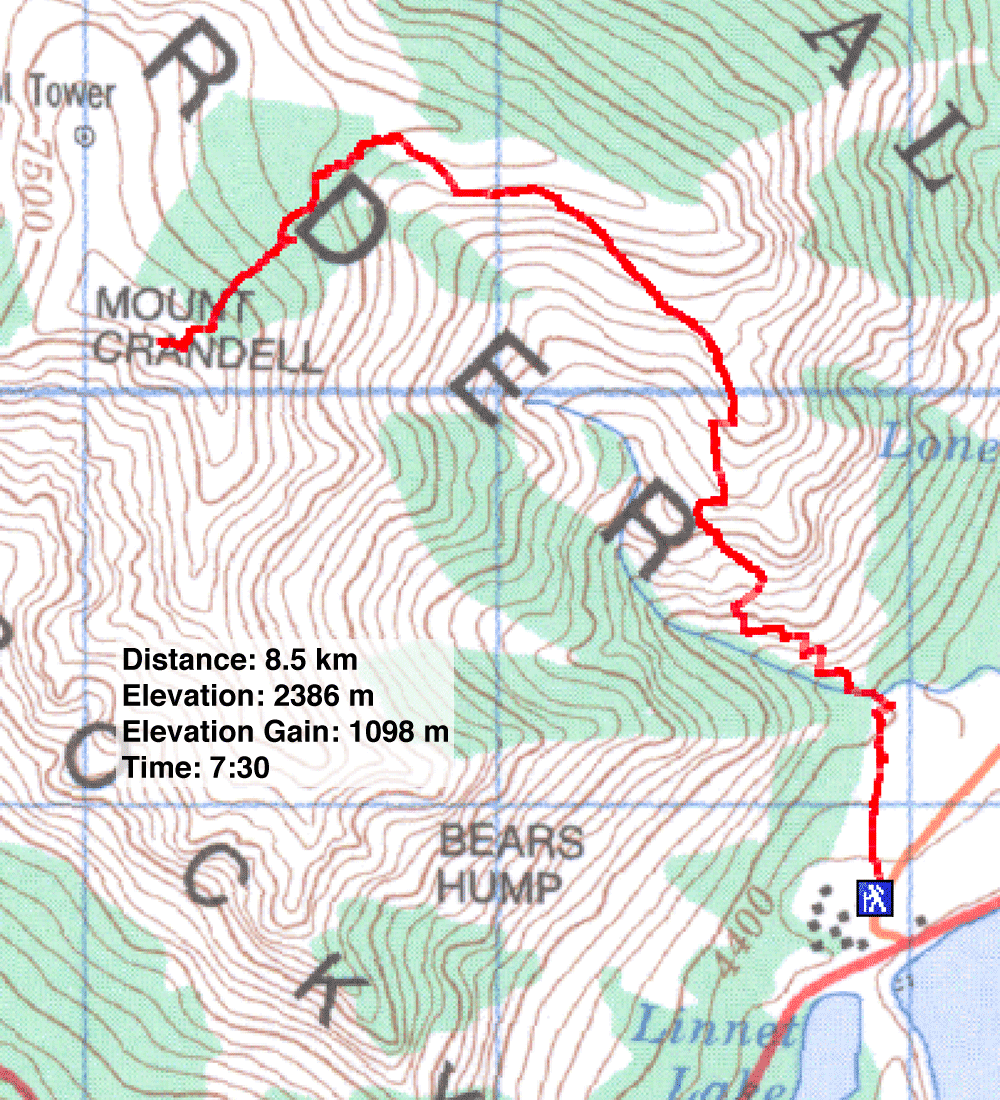 82 H/4 Waterton Lakes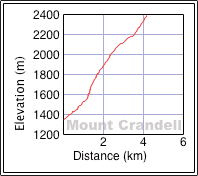 Kane | Canada | Home