bobspirko.ca | Home | Canada Trips | US Trips | Hiking | Snowshoeing | MAP | About
Mount Field
Yoho National Park, B.C.
July 20, 2005
Mount Field is a straightforward scramble that starts on Burgess Pass trail. Leave the trail at the pass and ascend the west slope. From there, the trip is mostly a hike up scree except for scrambling up a short cliff band. Although it's a minor cliff band, on our first attempt in September 2003, Dinah and I turned back here because of snow.
Having underestimated this "easy scramble," Dinah and I returned, along with Carolyn, to climb the mountain under optimum conditions. Not surprising, in dry conditions it is an easy ascent. Although the scrambling was brief and uninspiring, Mount Field offered fine alpine views.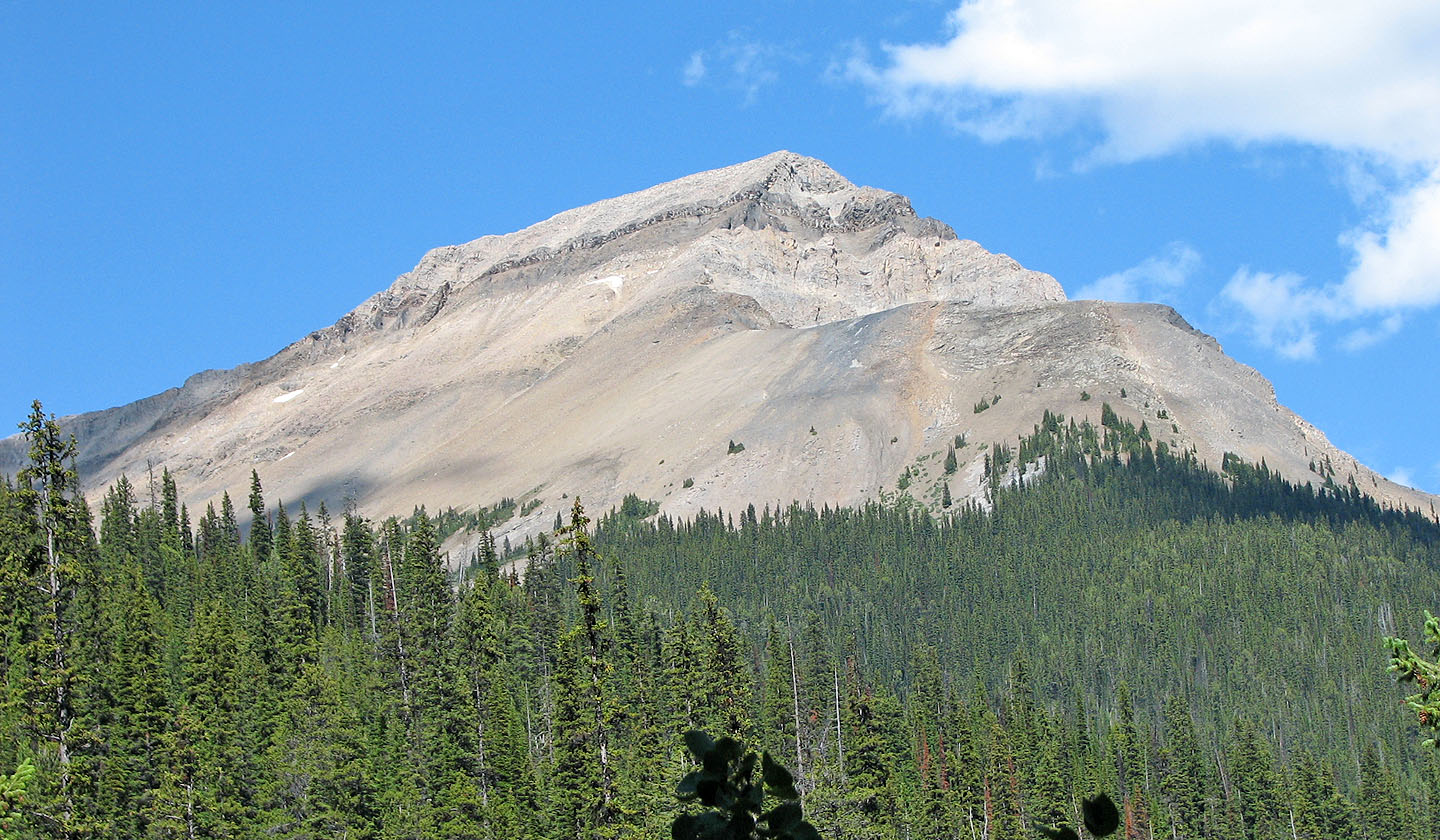 A close-up of Mount Field from the trail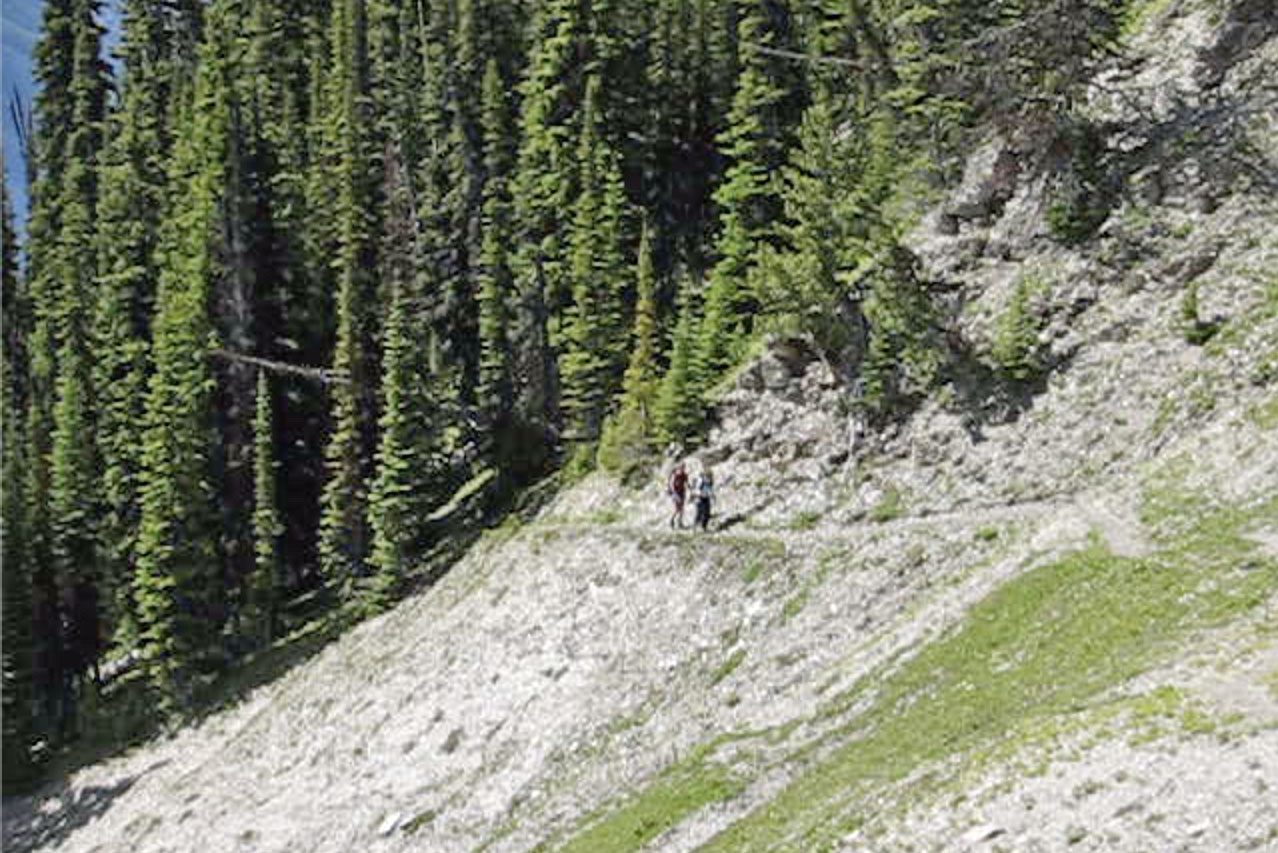 Hiking up the trail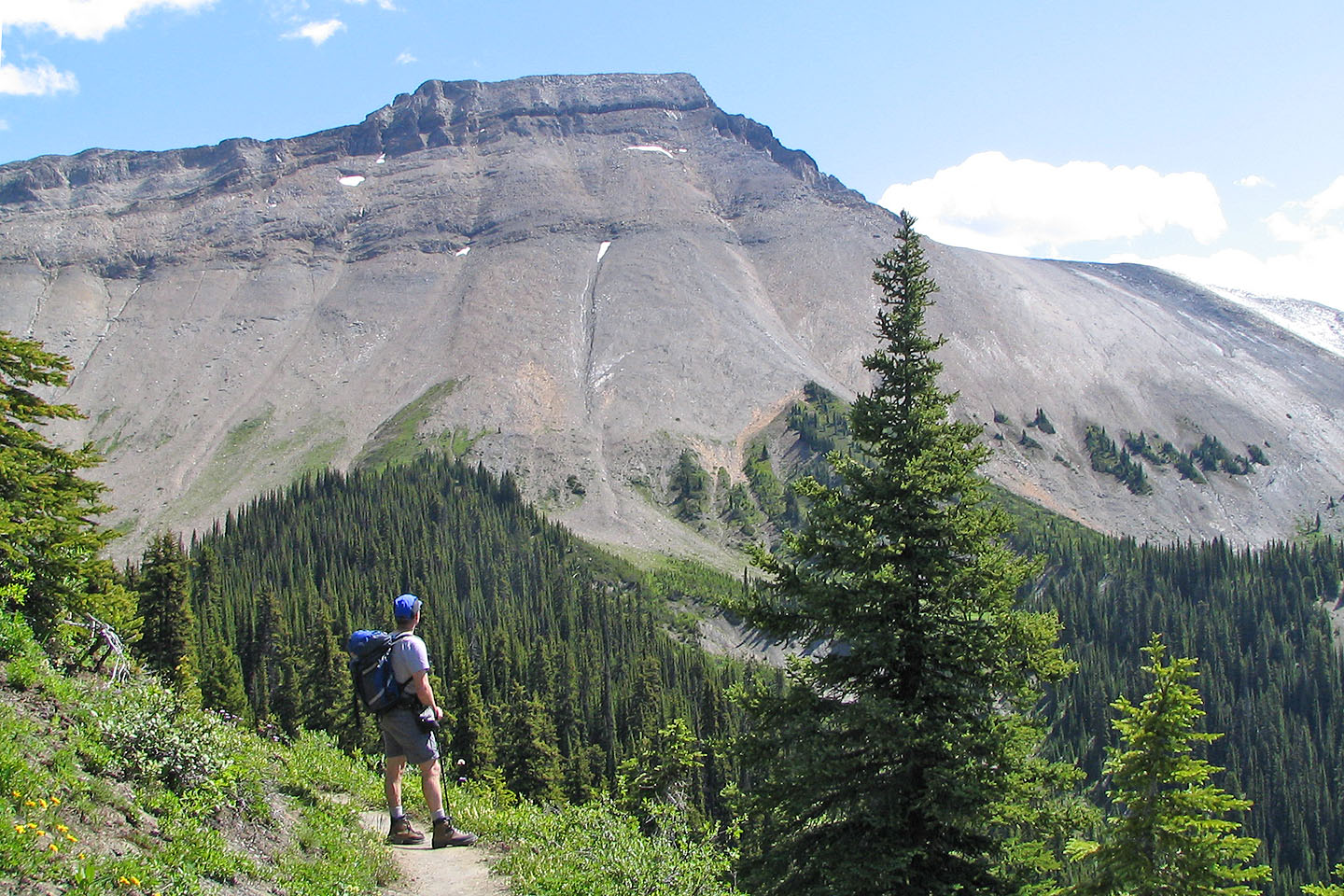 Another look at Mount Field from the trail

A painted lady butterfly tried to hitch a ride on my pack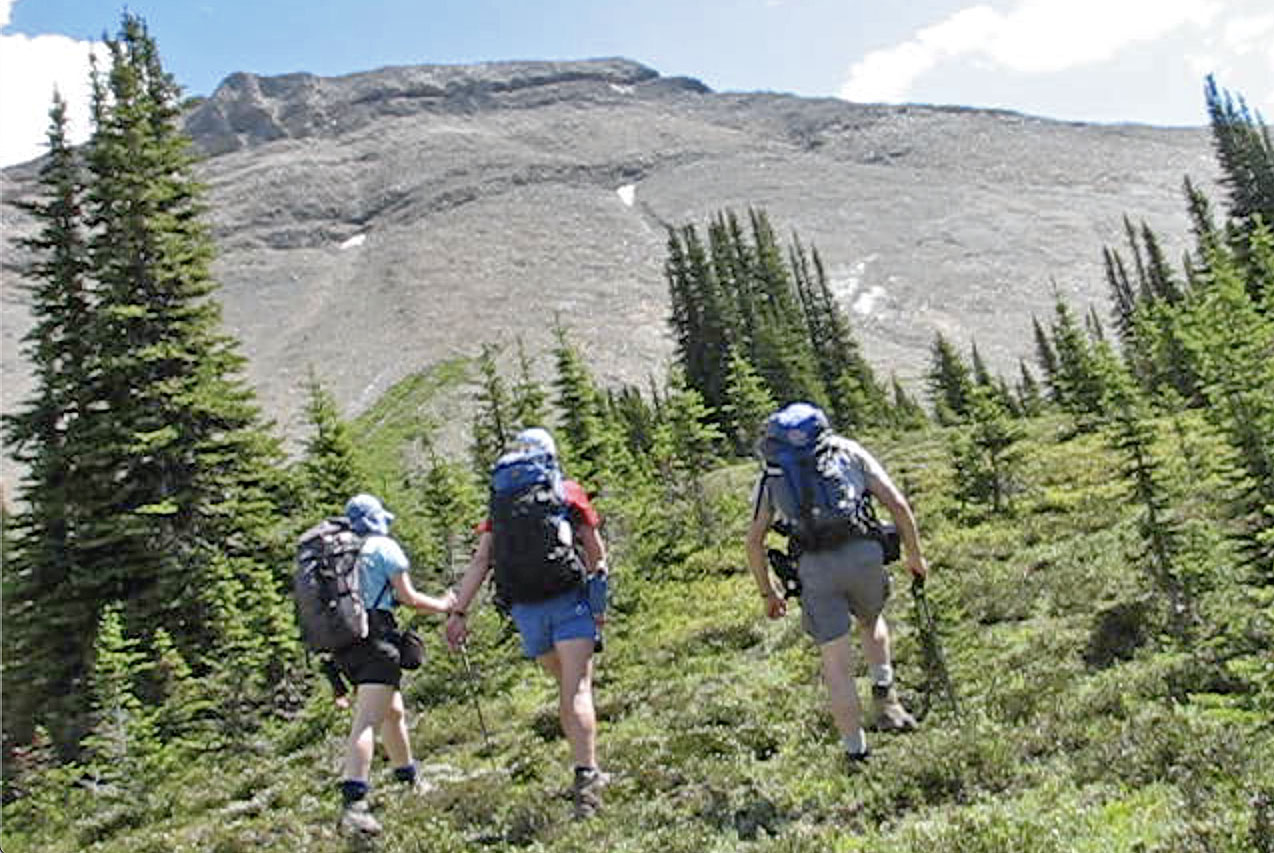 Starting up the west slope from the pass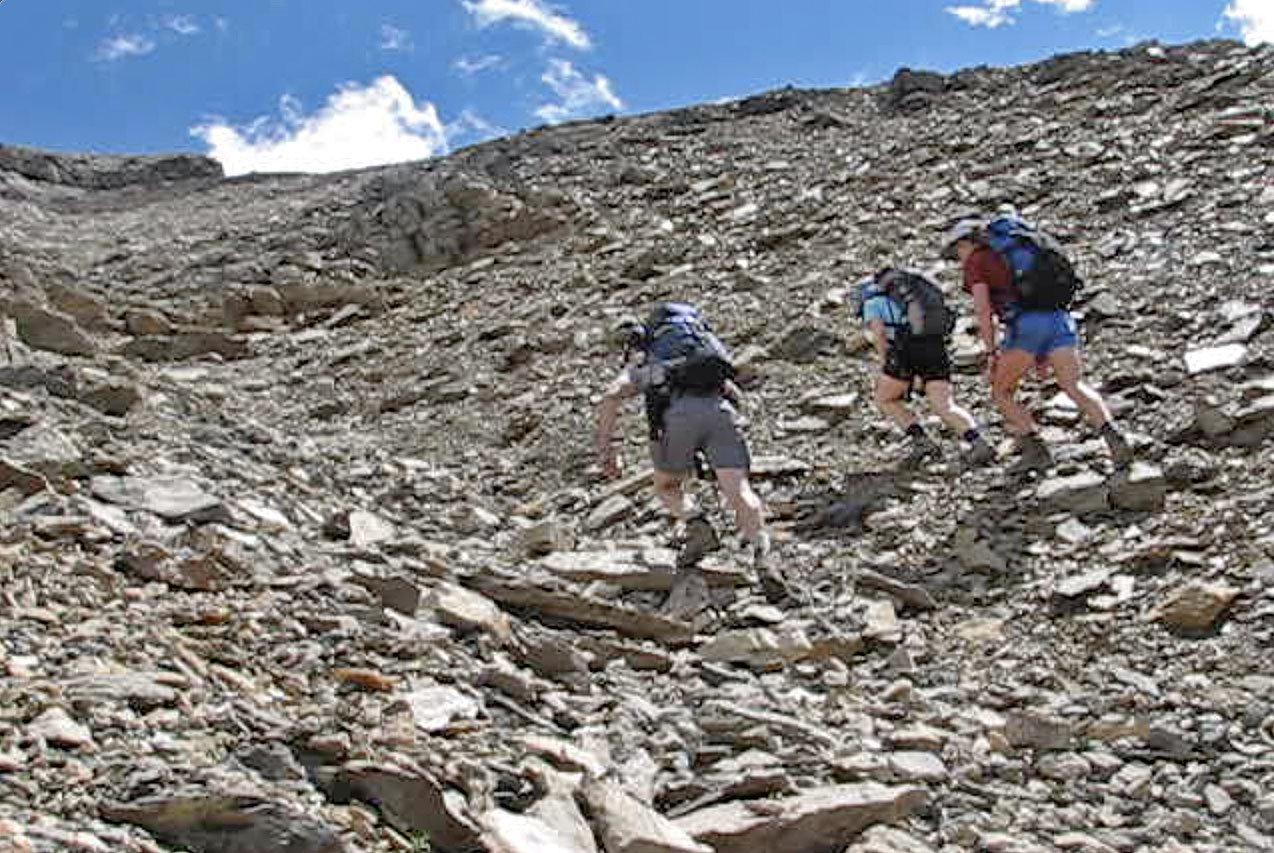 Hiking up the scree slope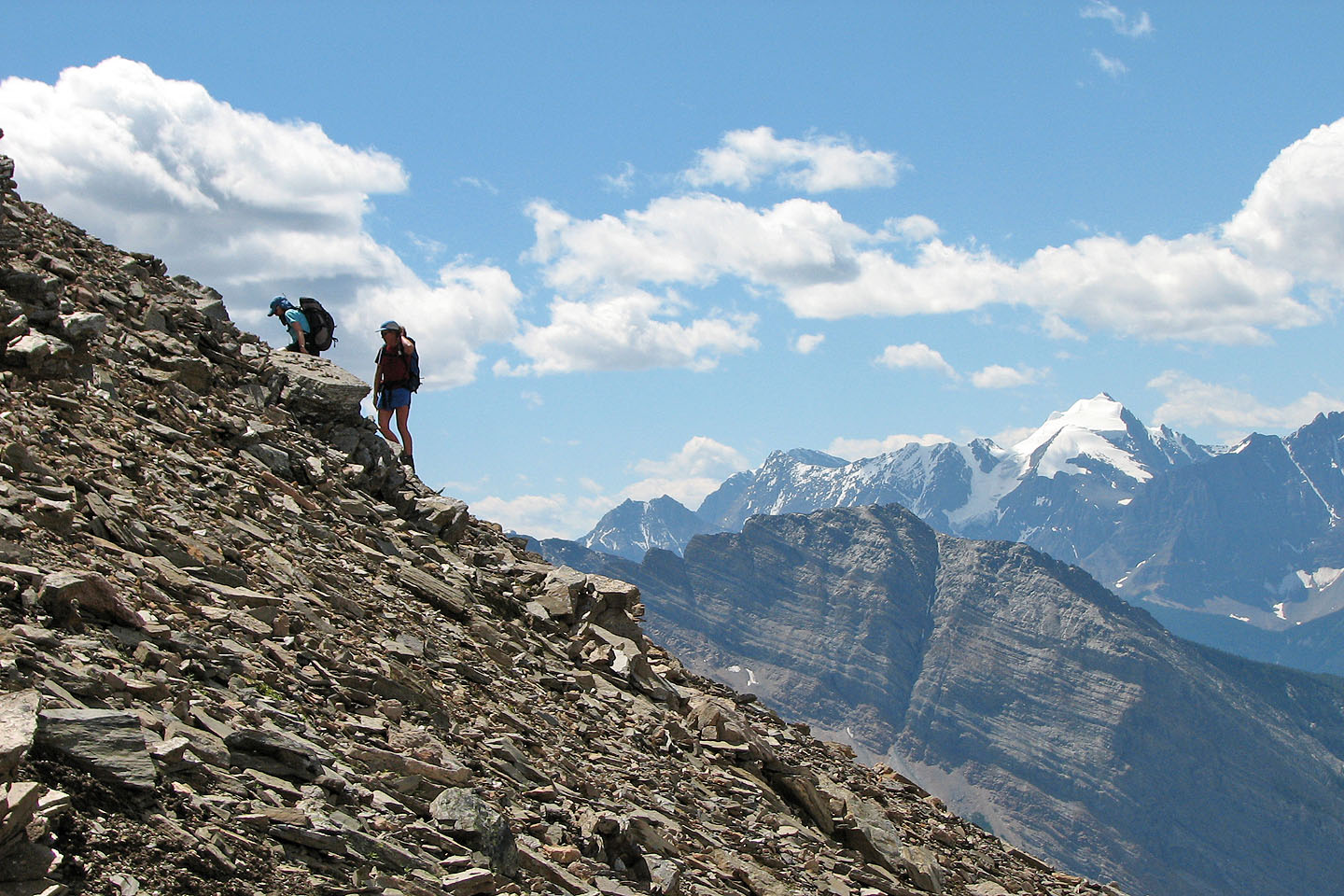 In the background, the glaciated peak of Mount Vaux rises above Mount Dennis.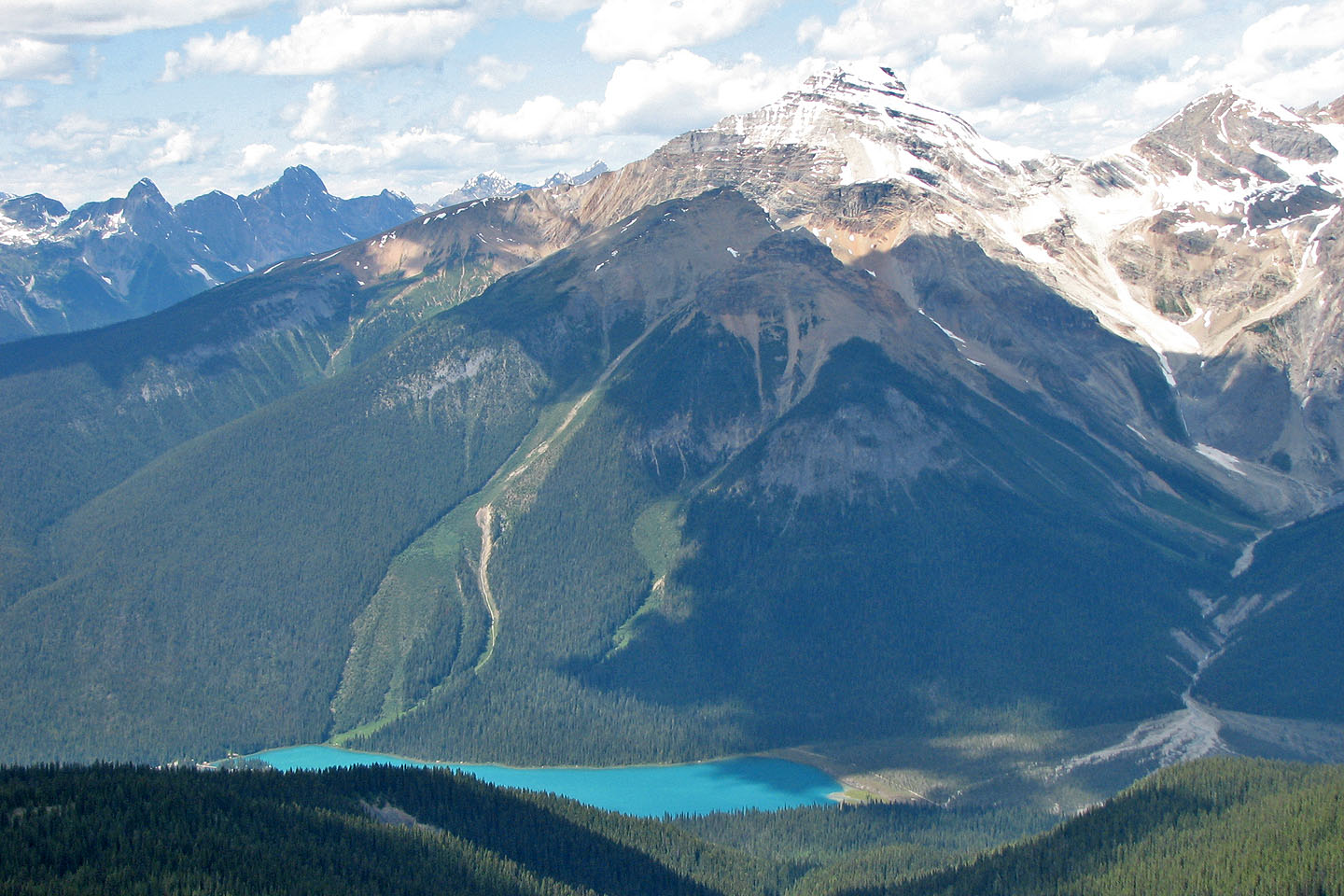 Mount Carnarvon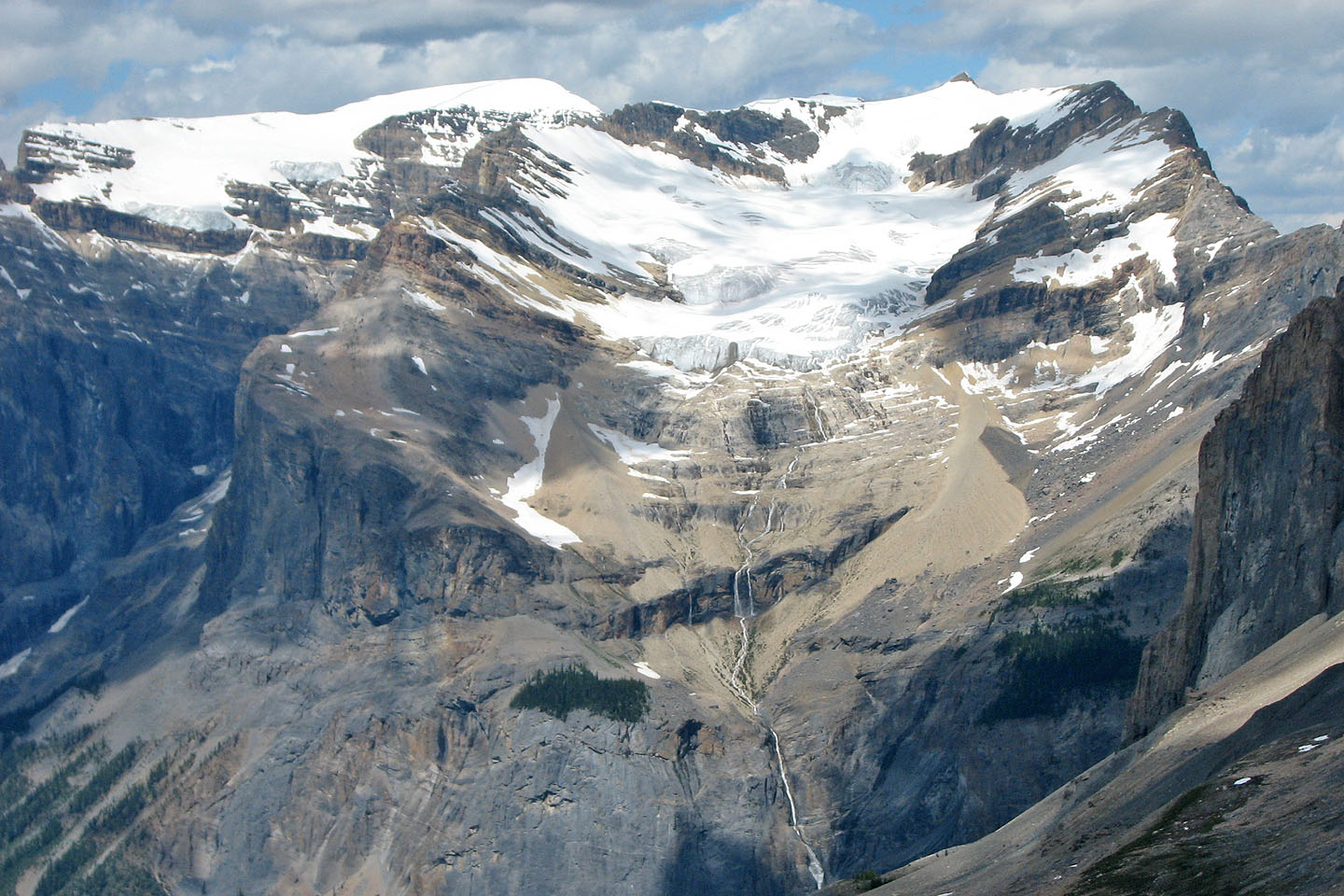 President Range lies northwest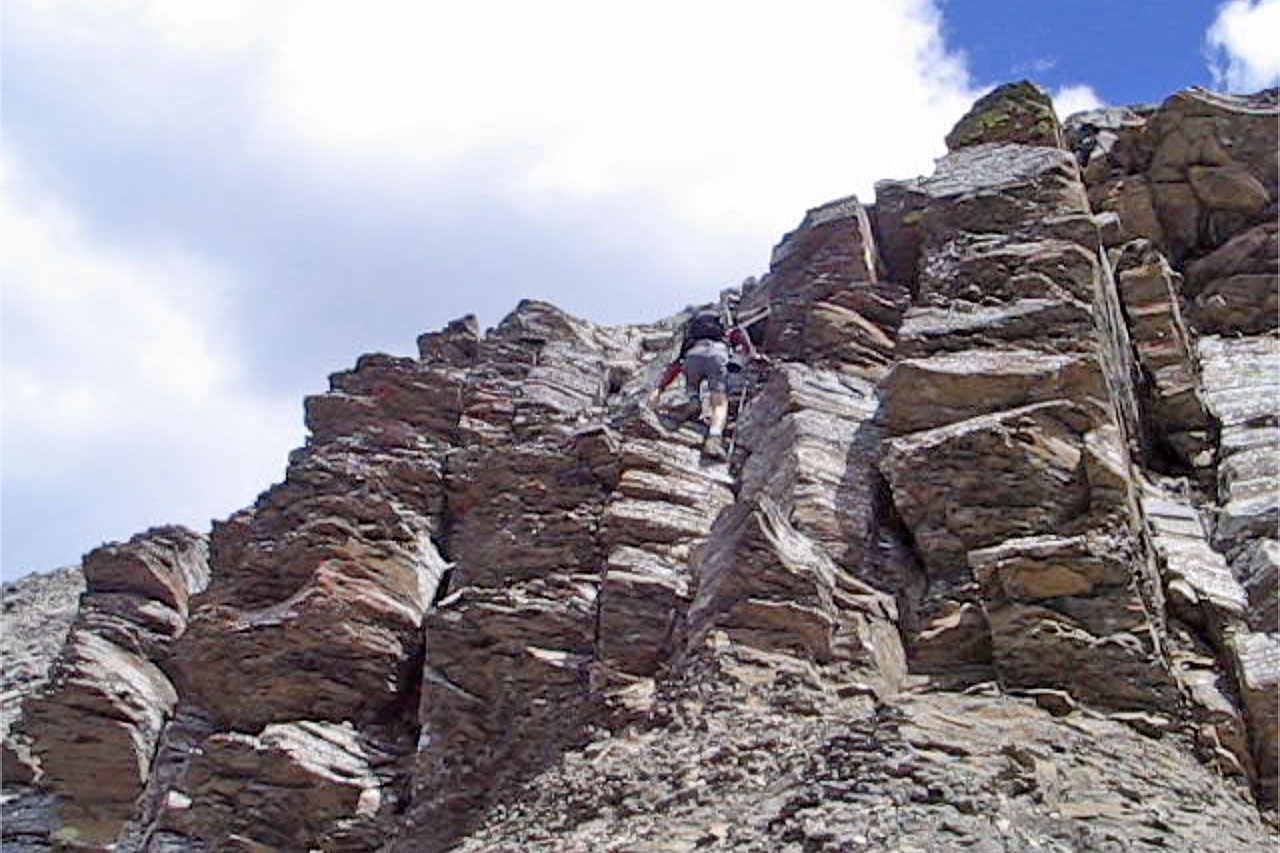 Scrambling up the cliff band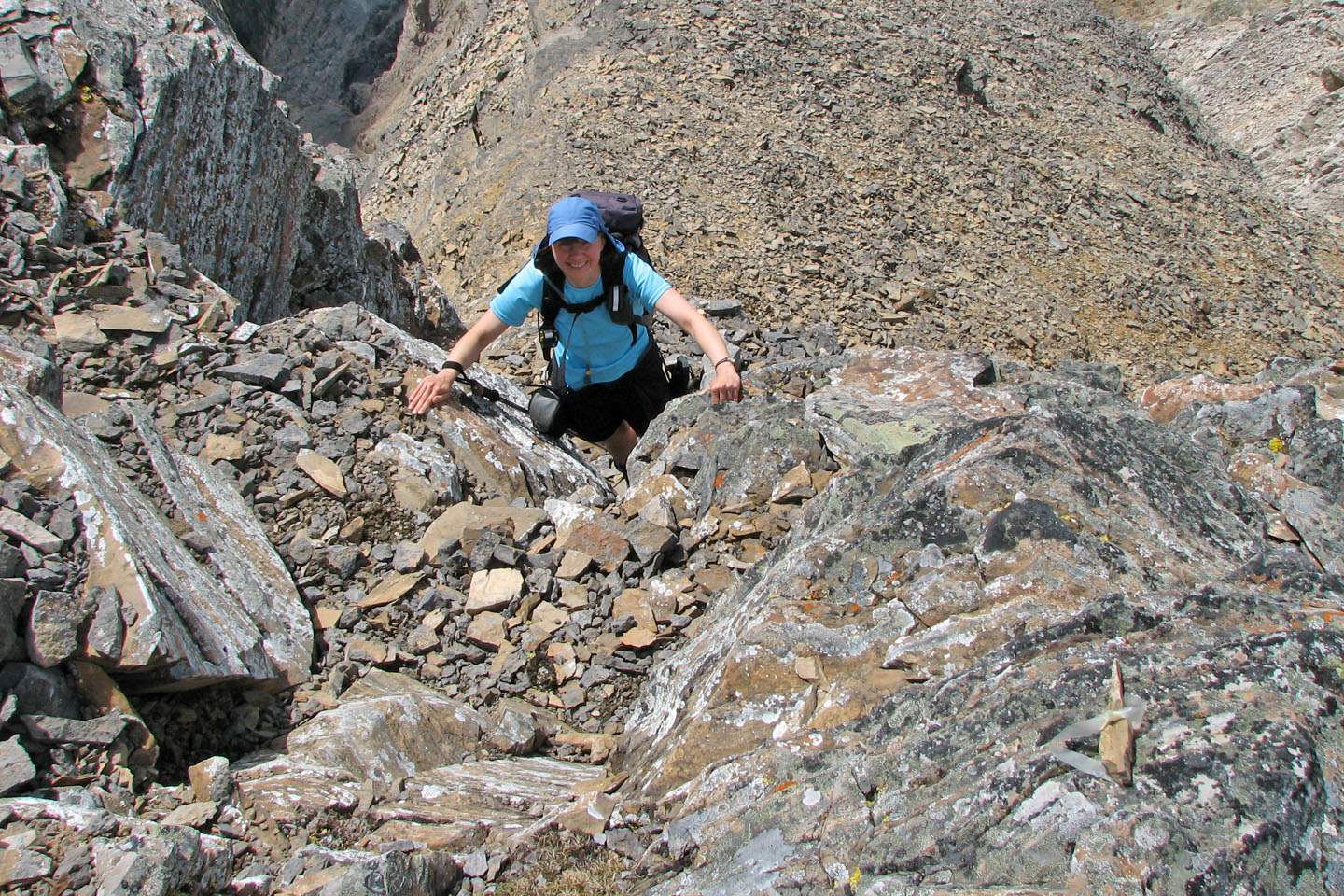 Dinah ascends the crux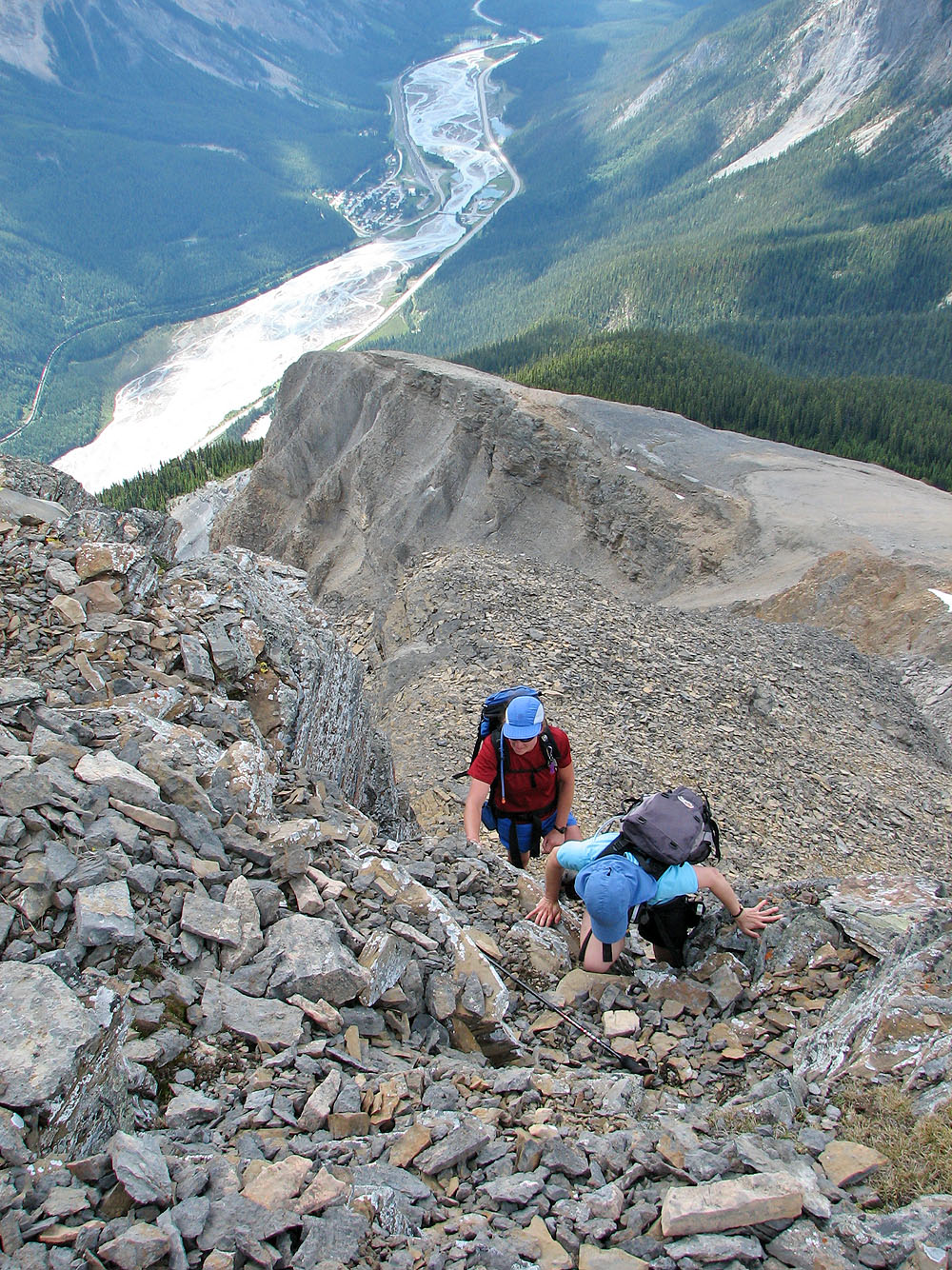 Another look at the crux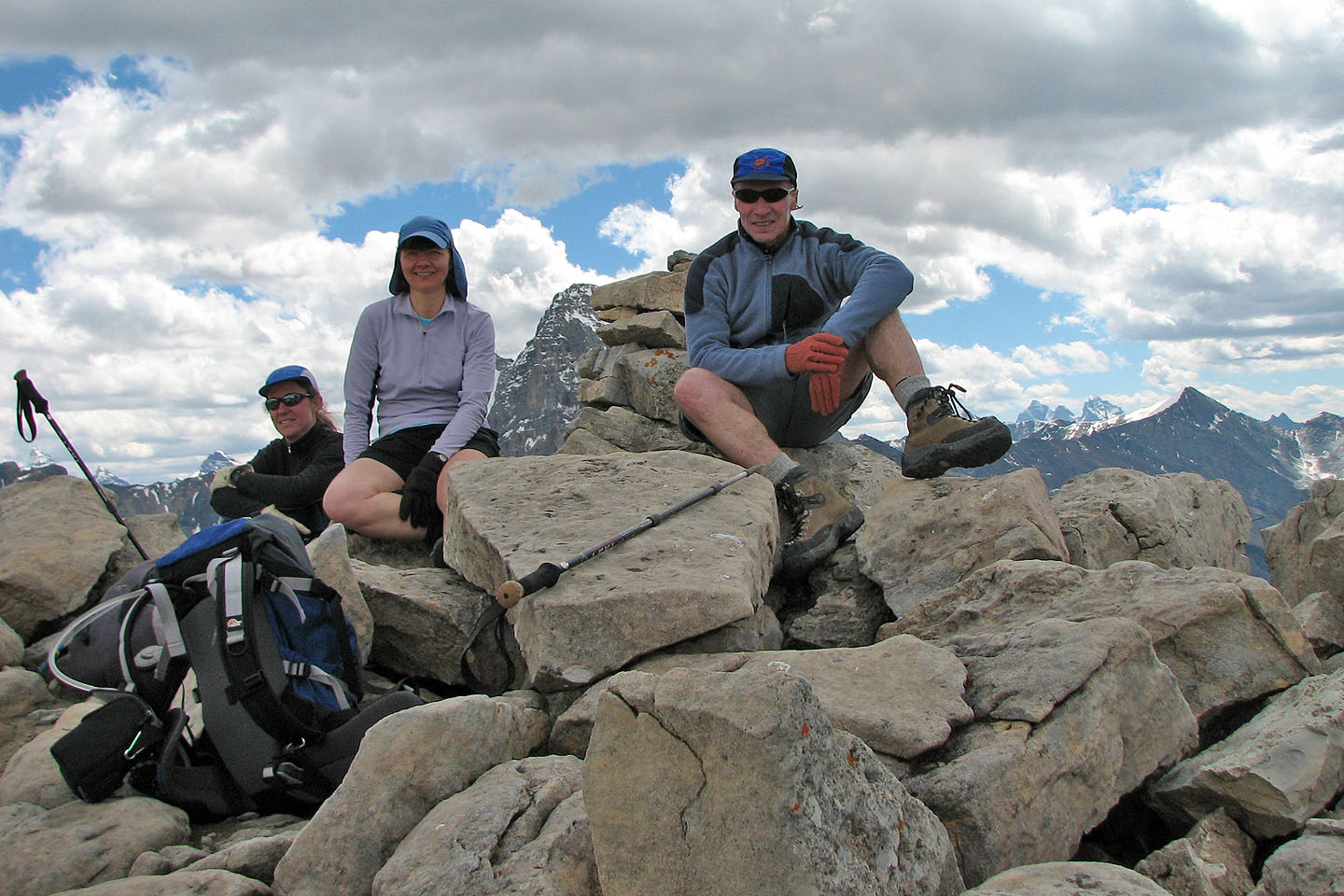 Carolyn, Dinah and I relax on the summit

82 N/8 Lake Louise