bobspirko.ca | Home | Canada Trips | US Trips | Hiking | Snowshoeing | MAP | About


View from the south summit
Mount Yukness
Yoho National Park, B.C.
July 27, 2002
With a group of six, our climb up Mount Yukness began with a 12 km bus ride to Lake O'Hara. From the lodge, we followed the trail to Opabin Lake at the end of a valley. We left the trail and scrambled up the south slope to the col between the two summits of Yukness. We ascended the south summit first, and then returned to the col and made our way to the lower north summit. This is not a particularly challenging scramble, but the area displays unique scenery worth seeing.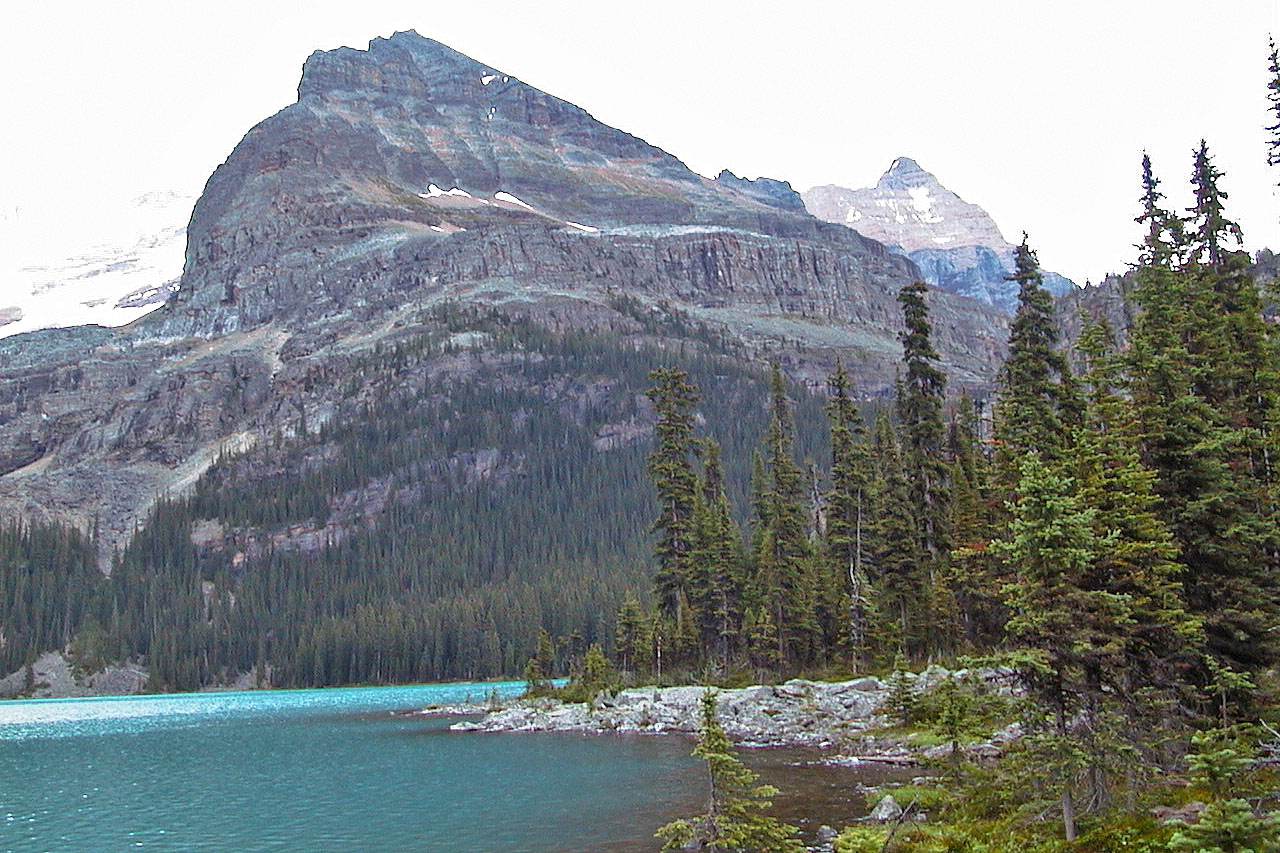 The north peak of Yukness seen from Lake O'Hara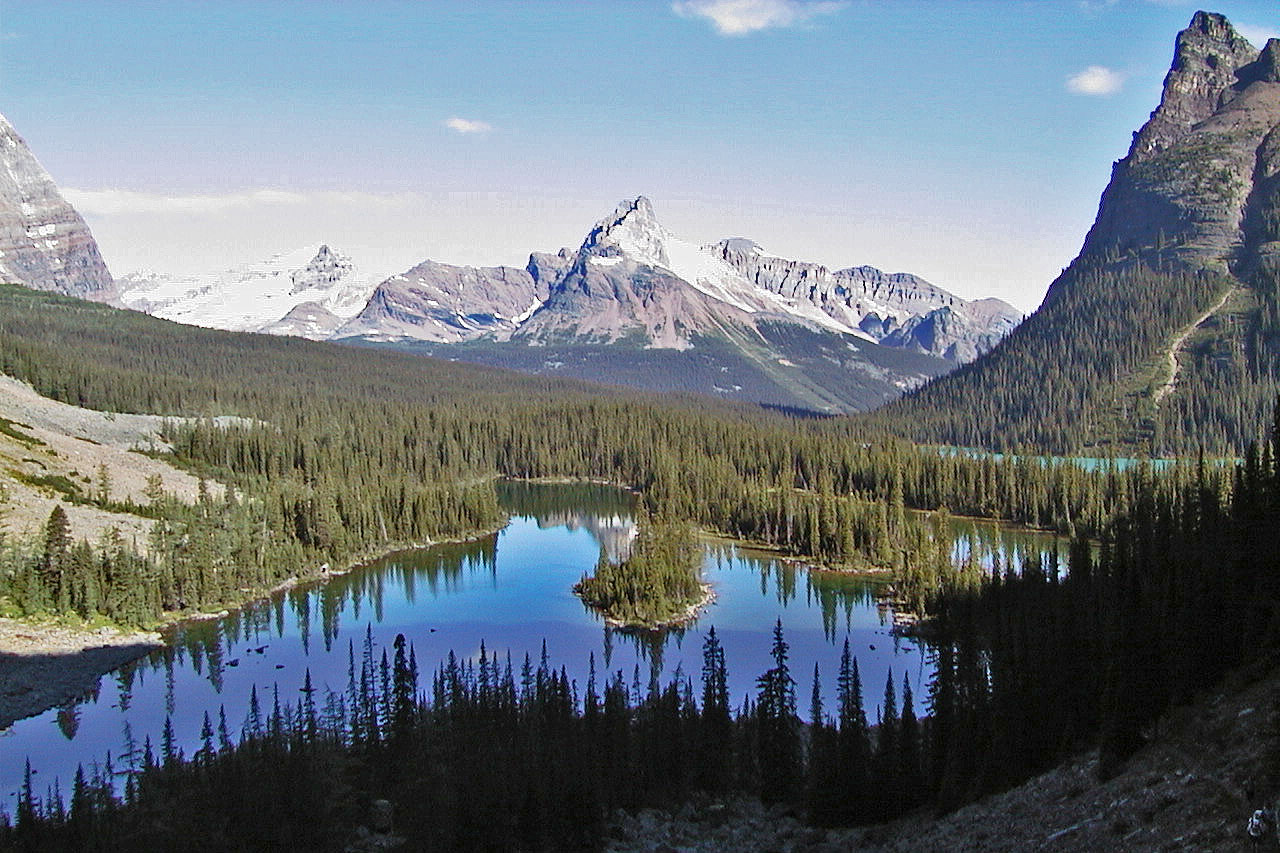 Looking back at Mary Lake on our way to the valley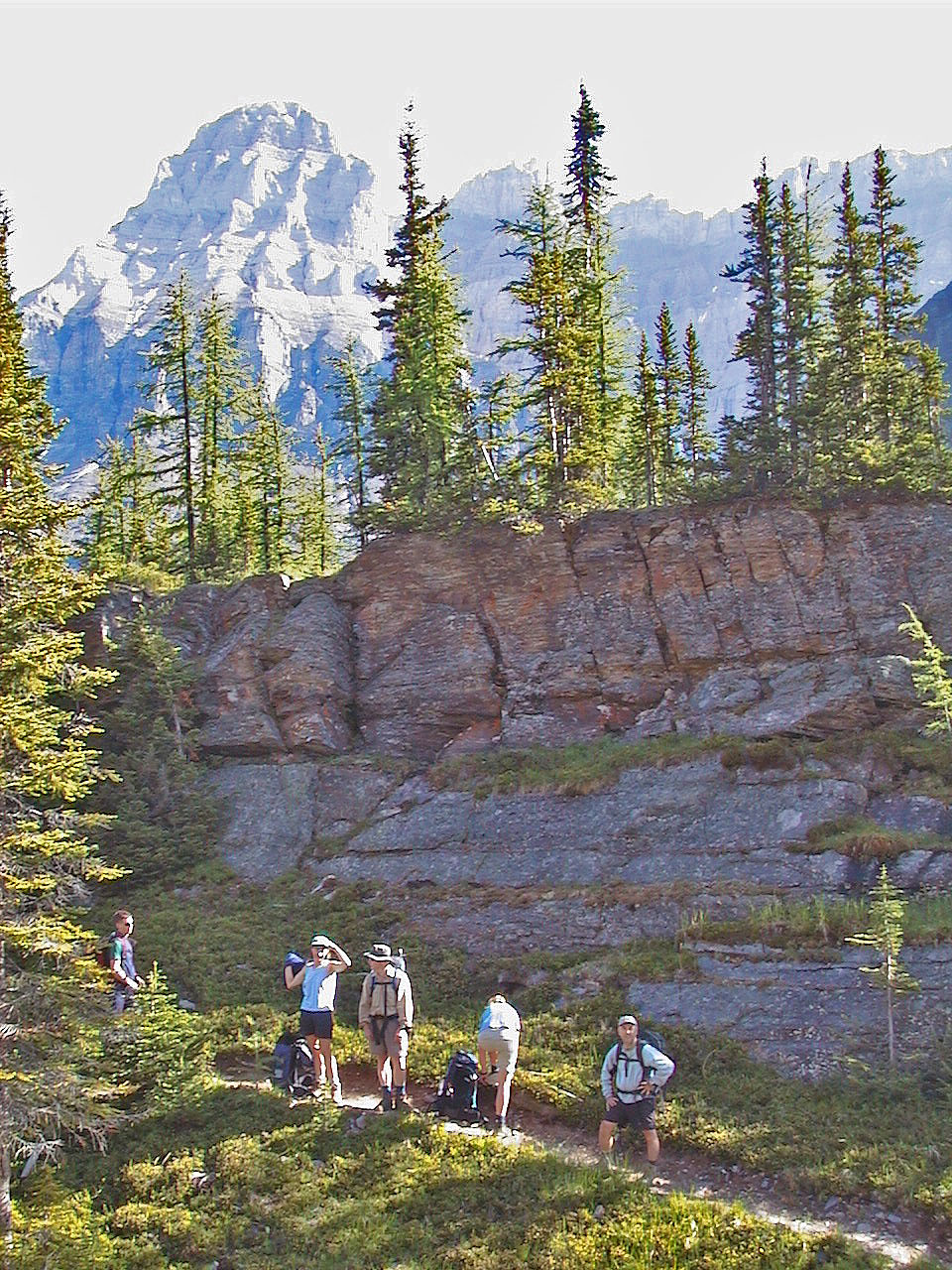 Stopping on the trail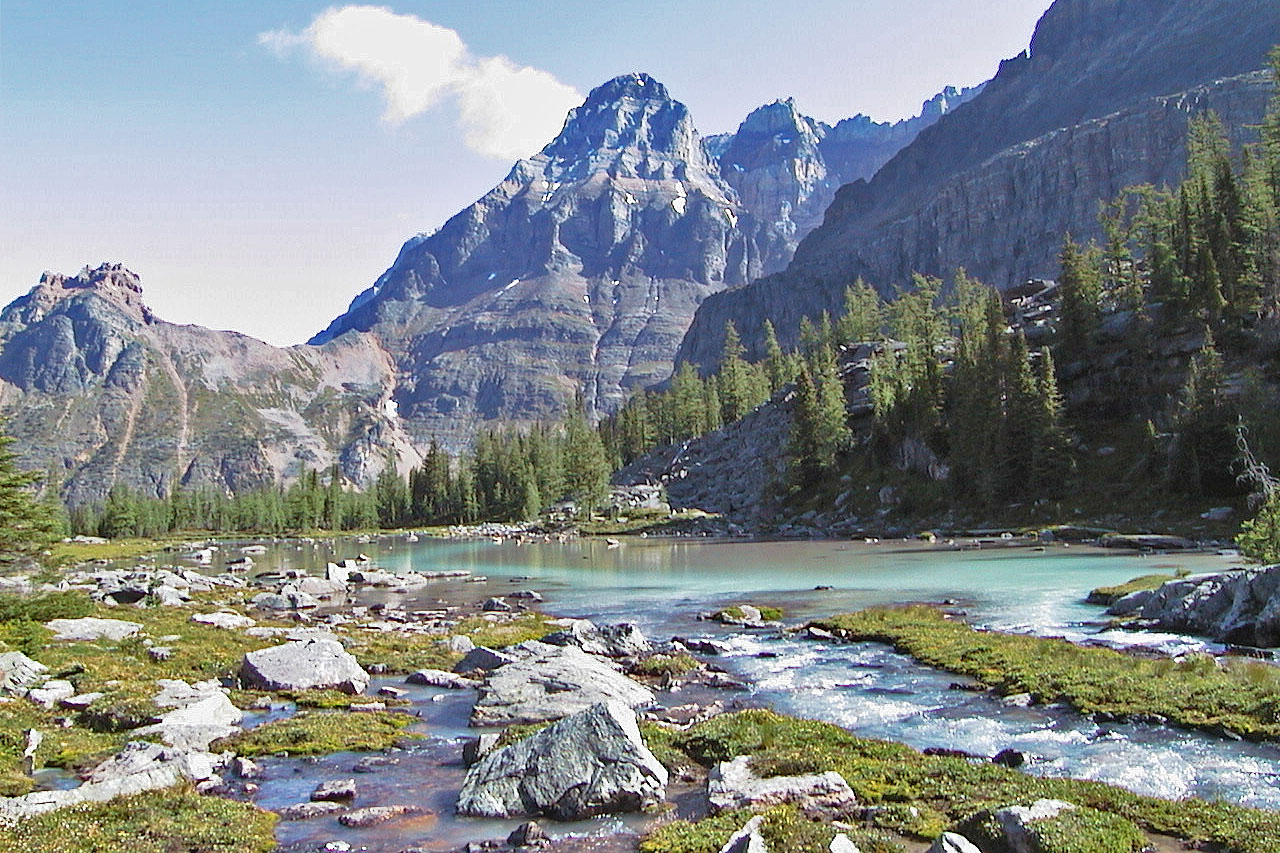 One of the lakes on the valley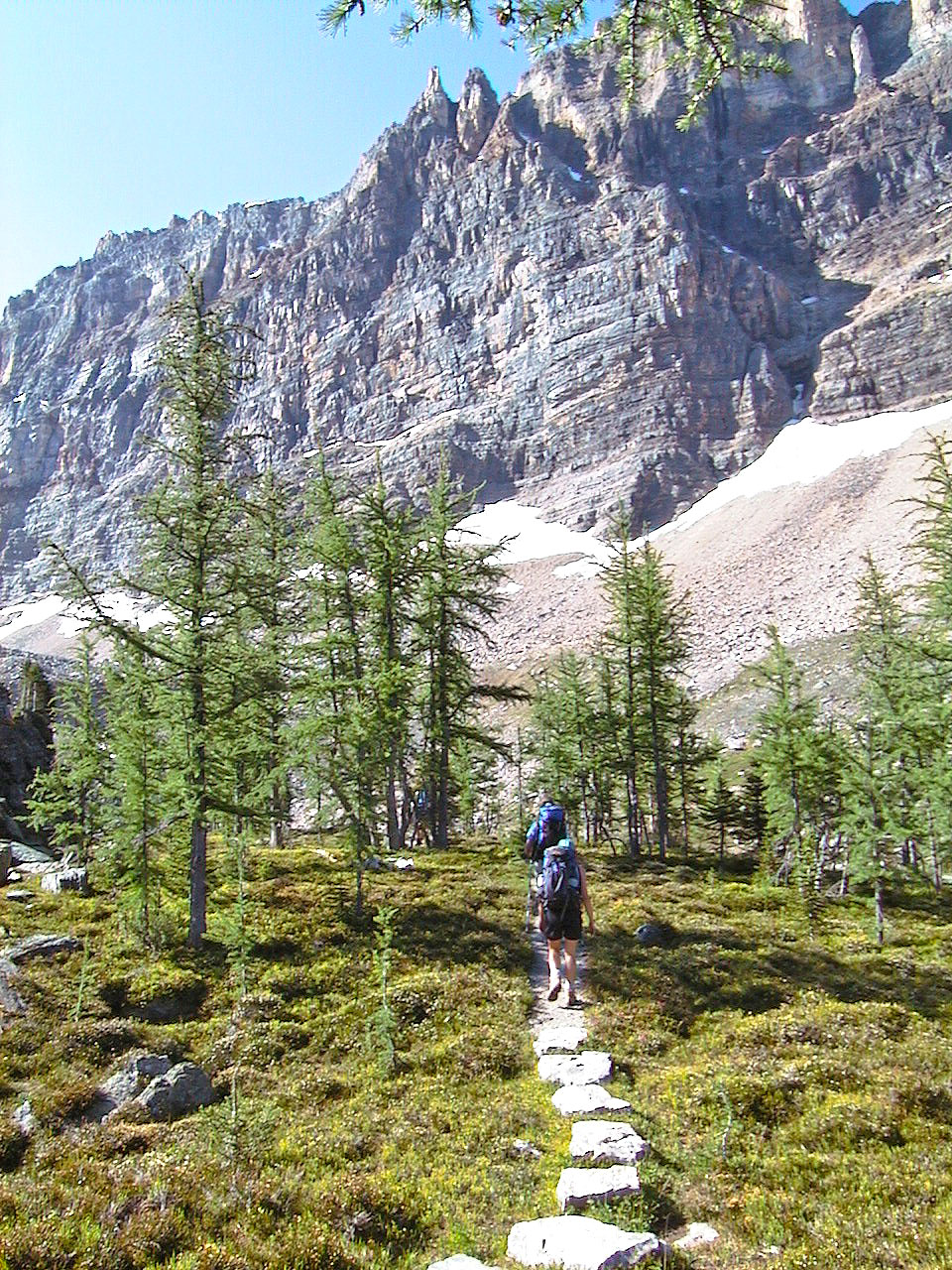 The trail is well-maintained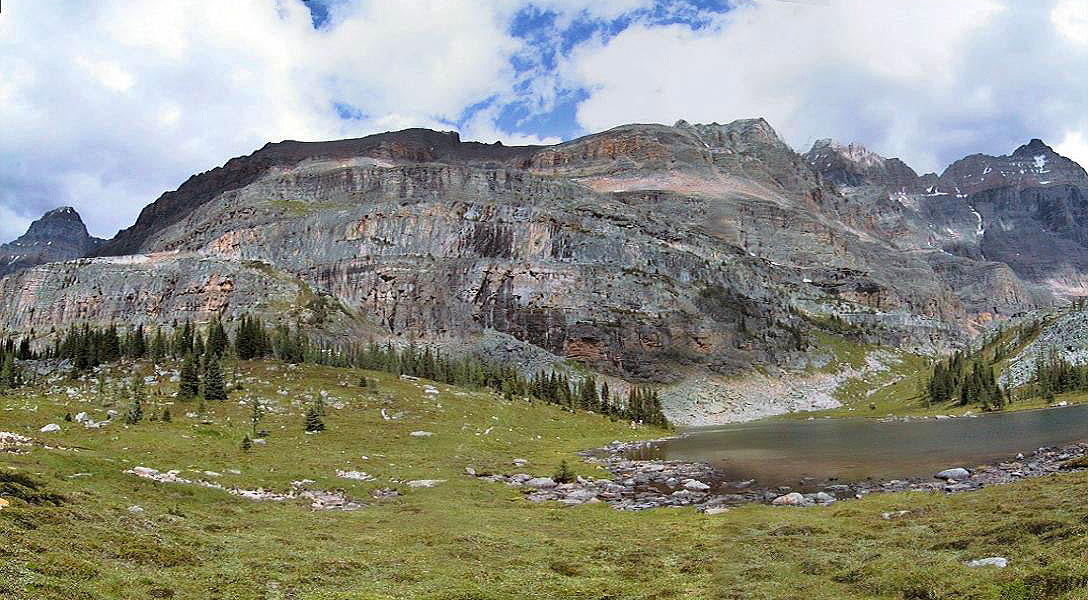 Mount Yukness seen from the valley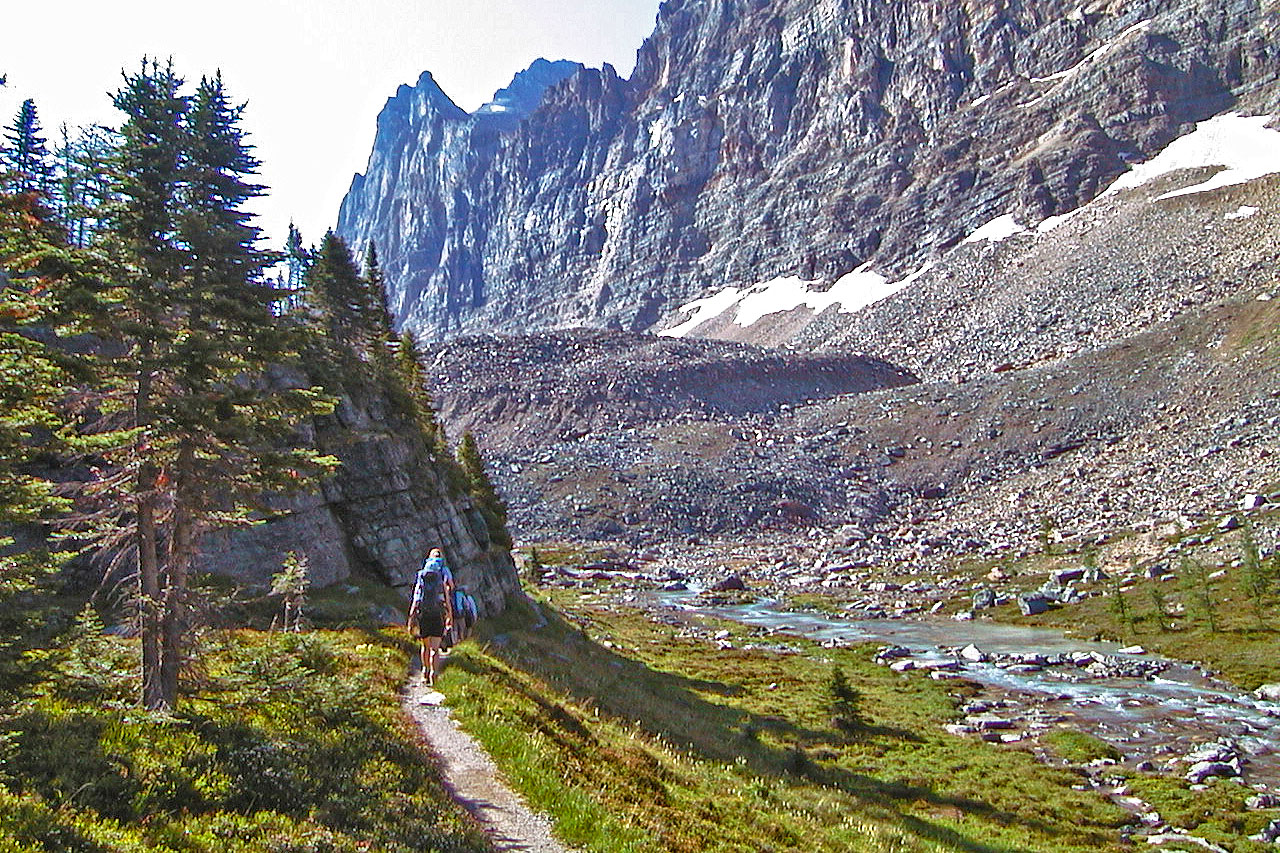 Hiking alongside the creek

Looking back at Hungabee Lake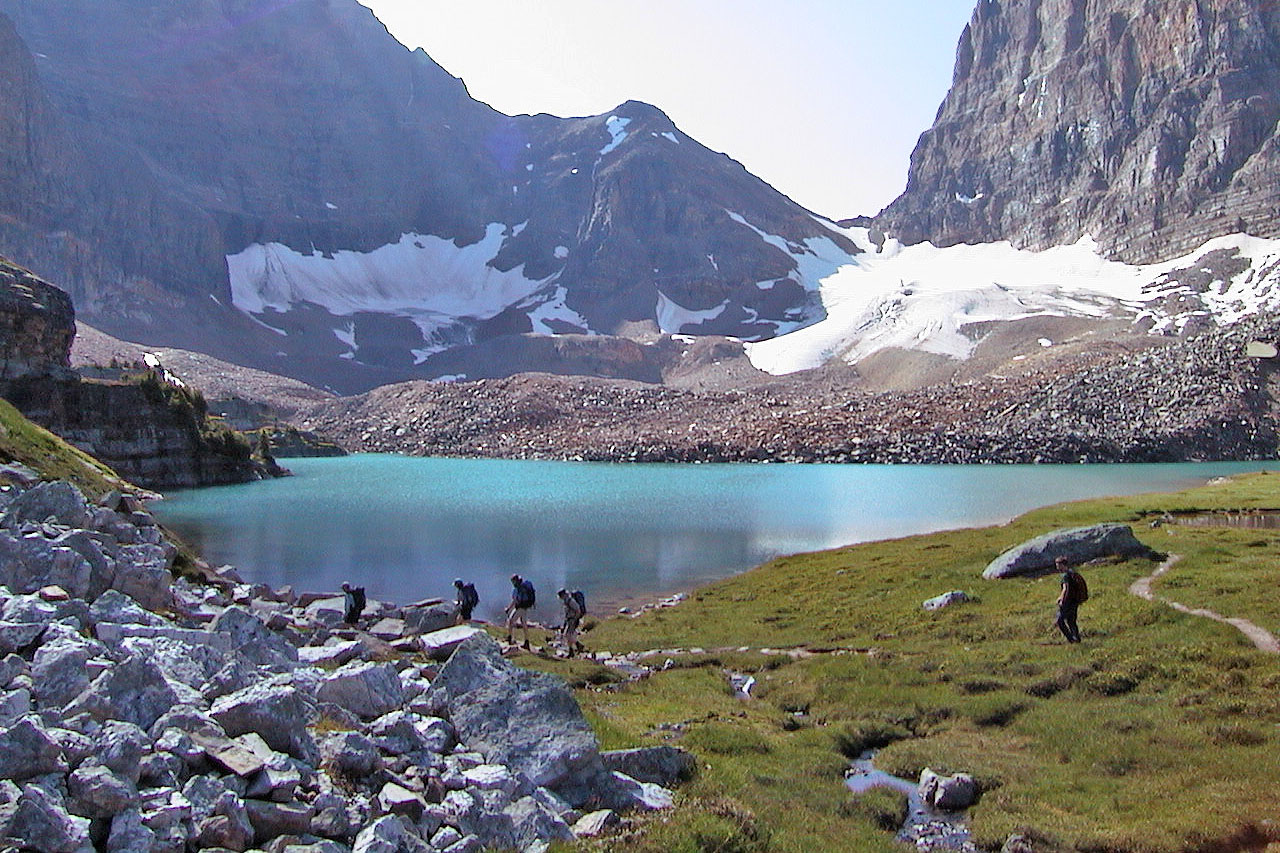 The ascent up Yukness begins at Opabin Lake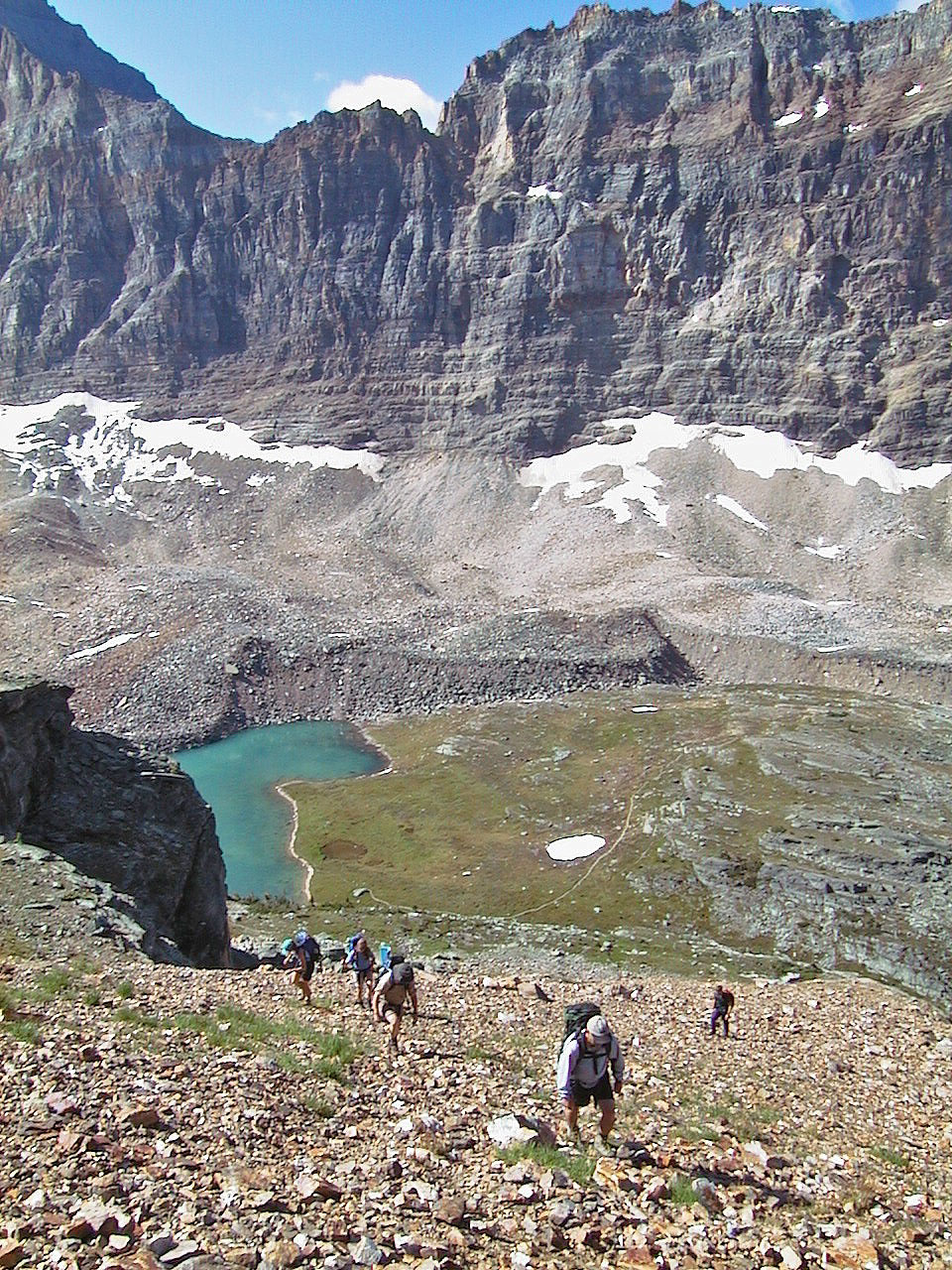 Ascending the scree above the lake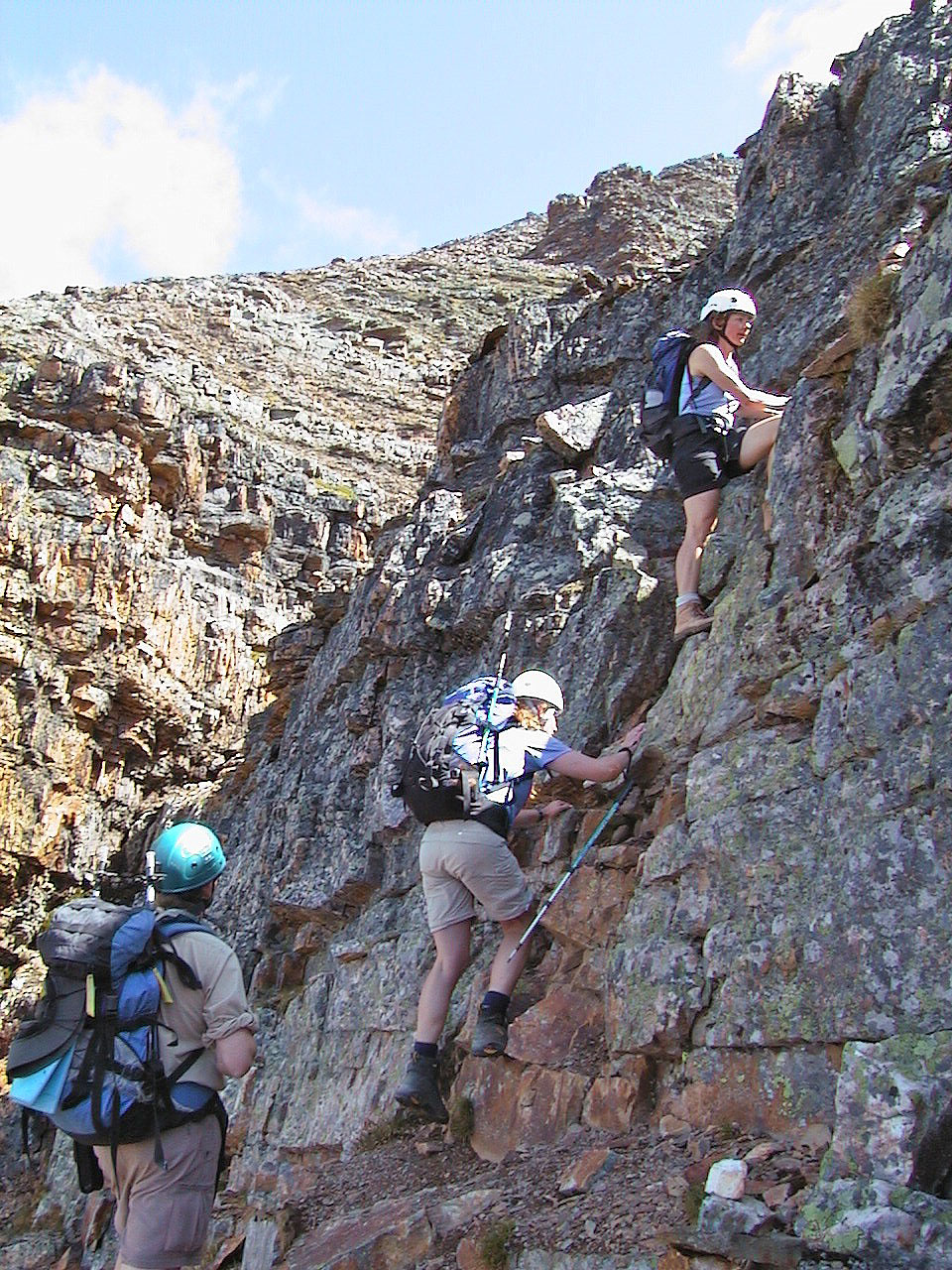 Scrambling up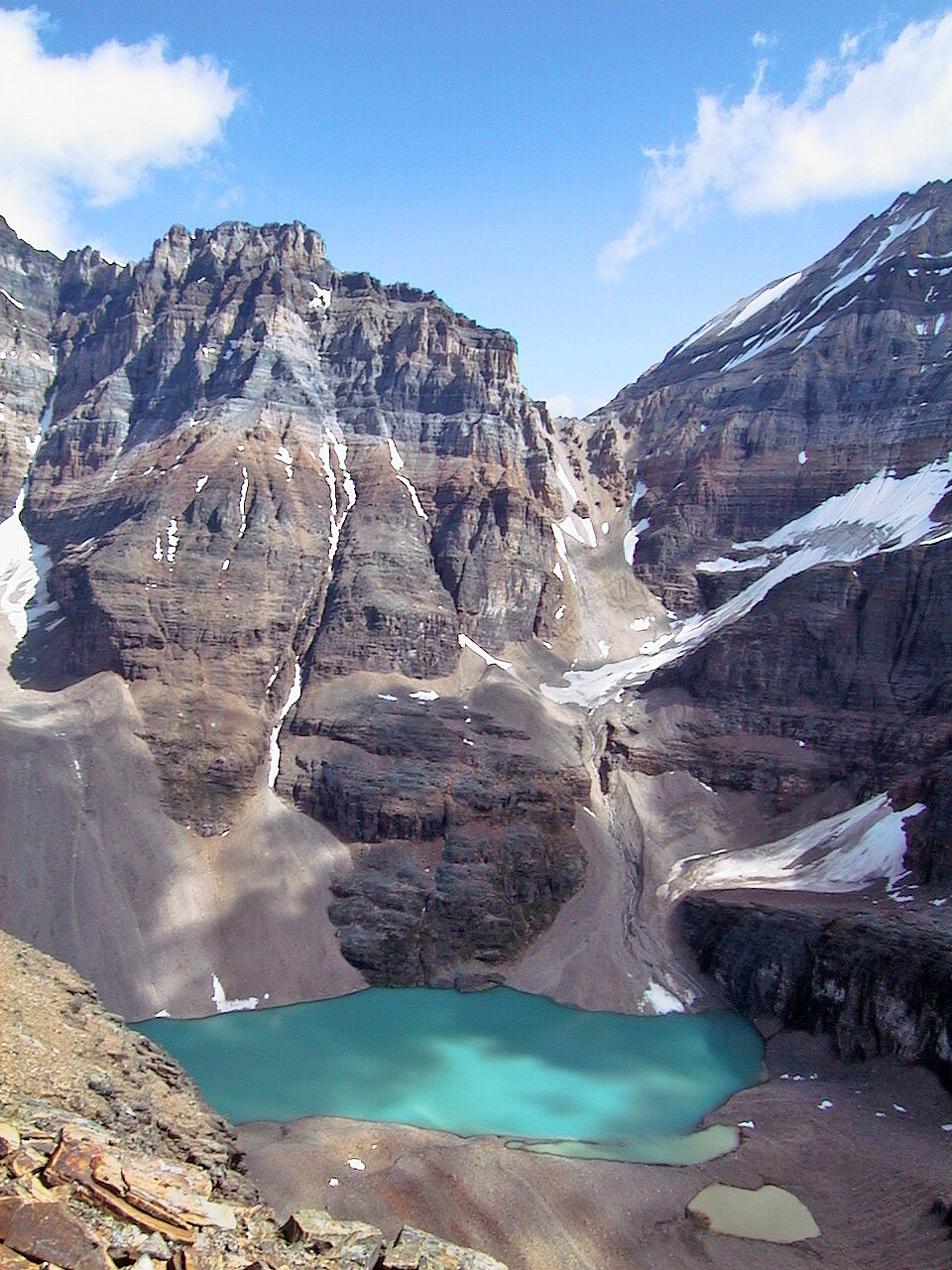 Oesa Lake seen from the col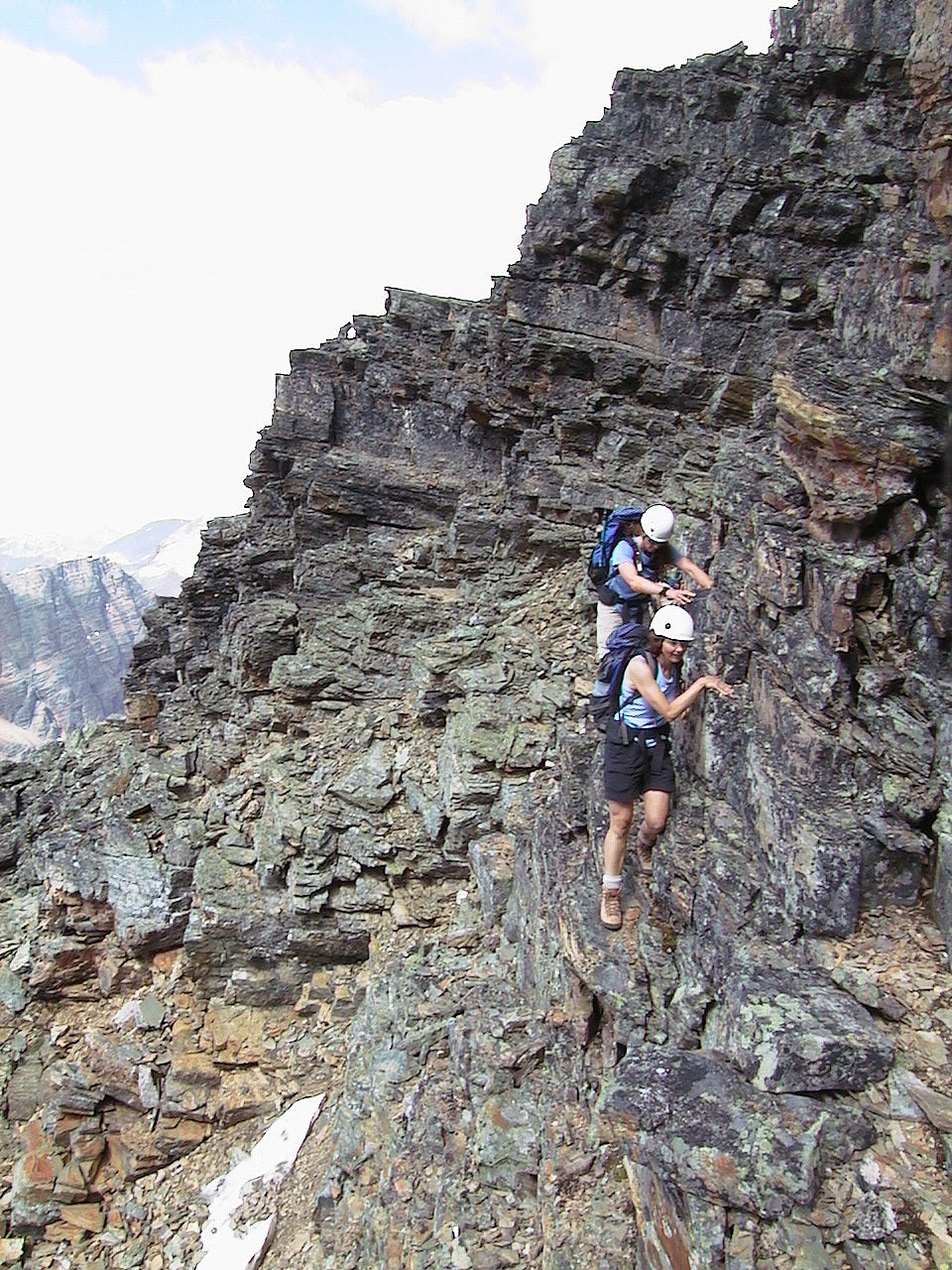 Traversing ledges below the ridge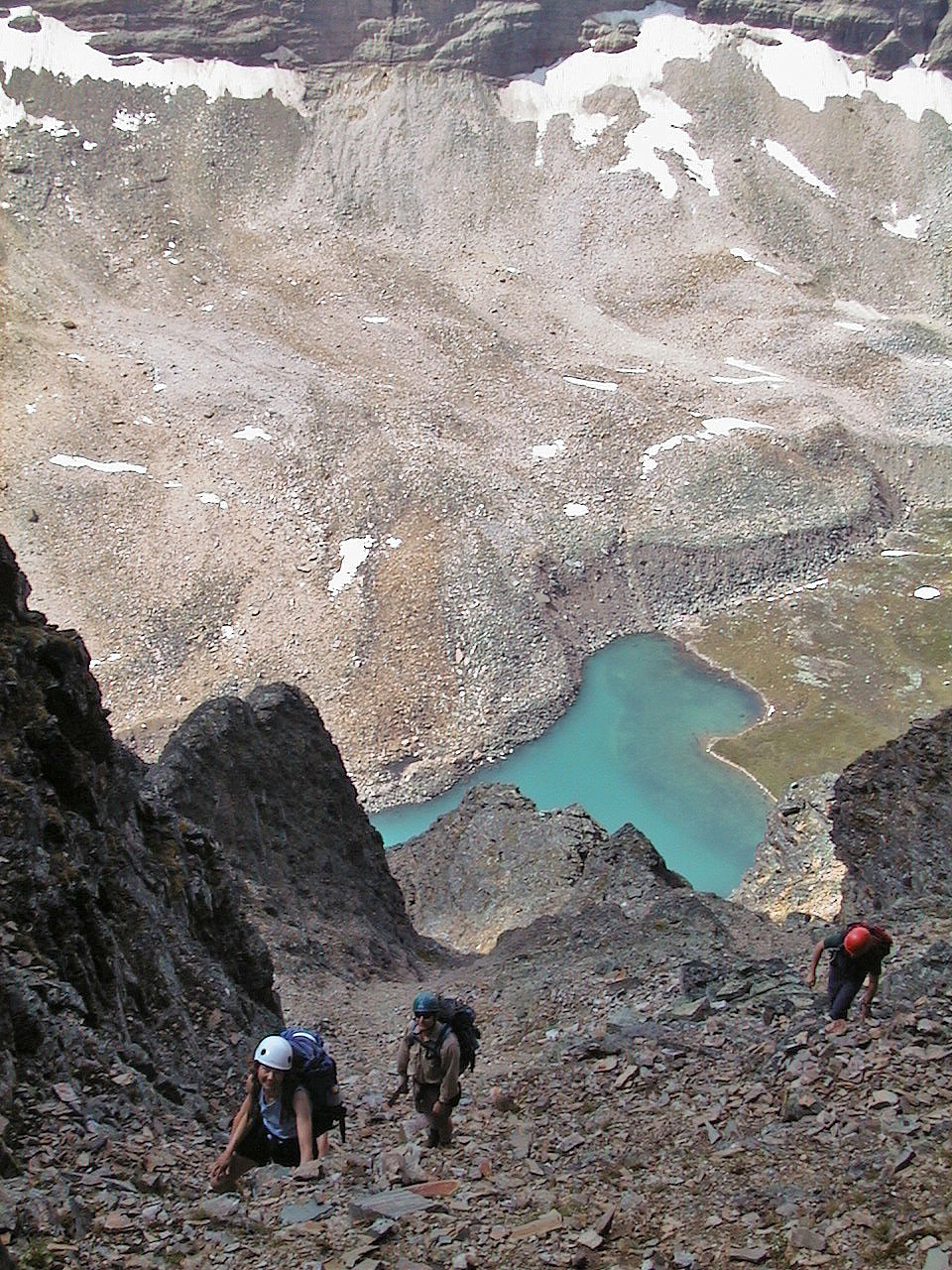 Crossing a gully. Opabin Lake below.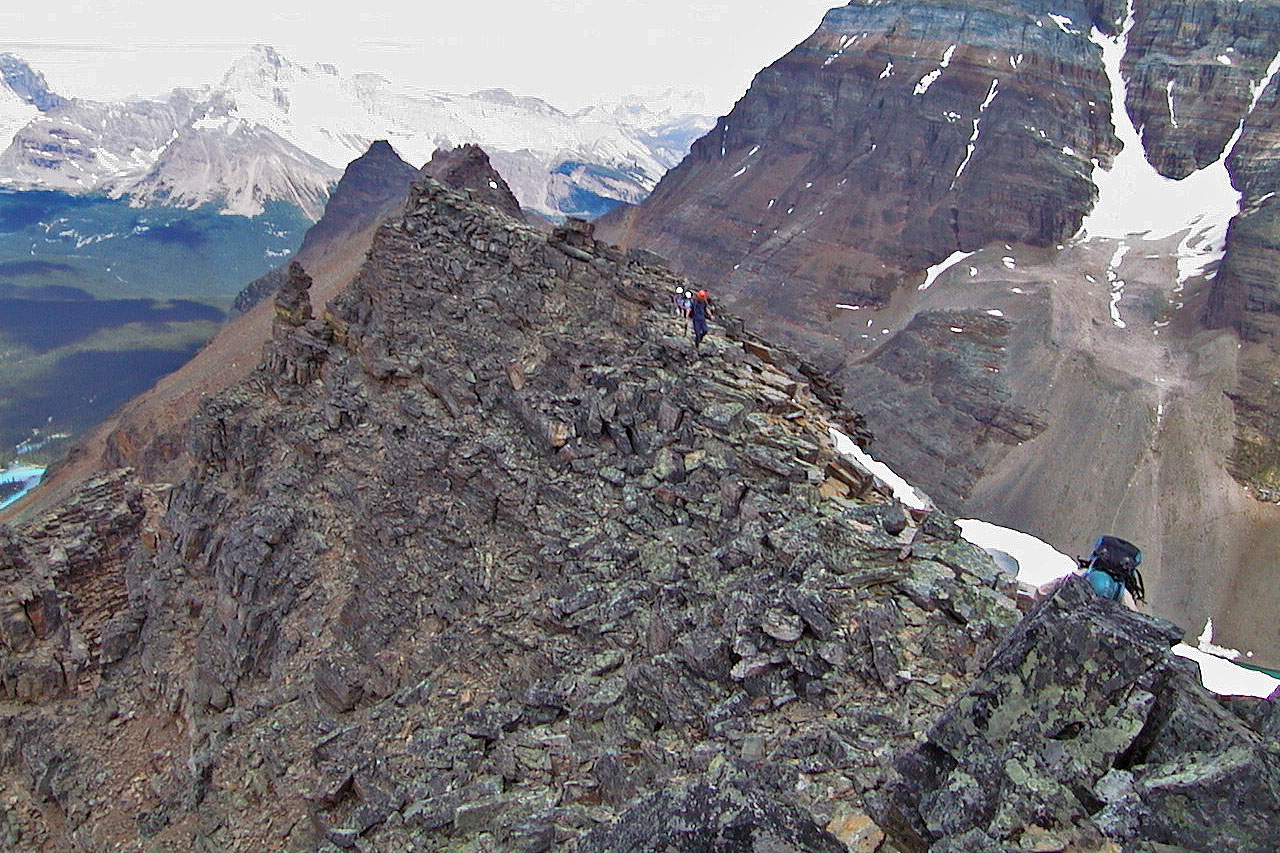 Hiking along the ridge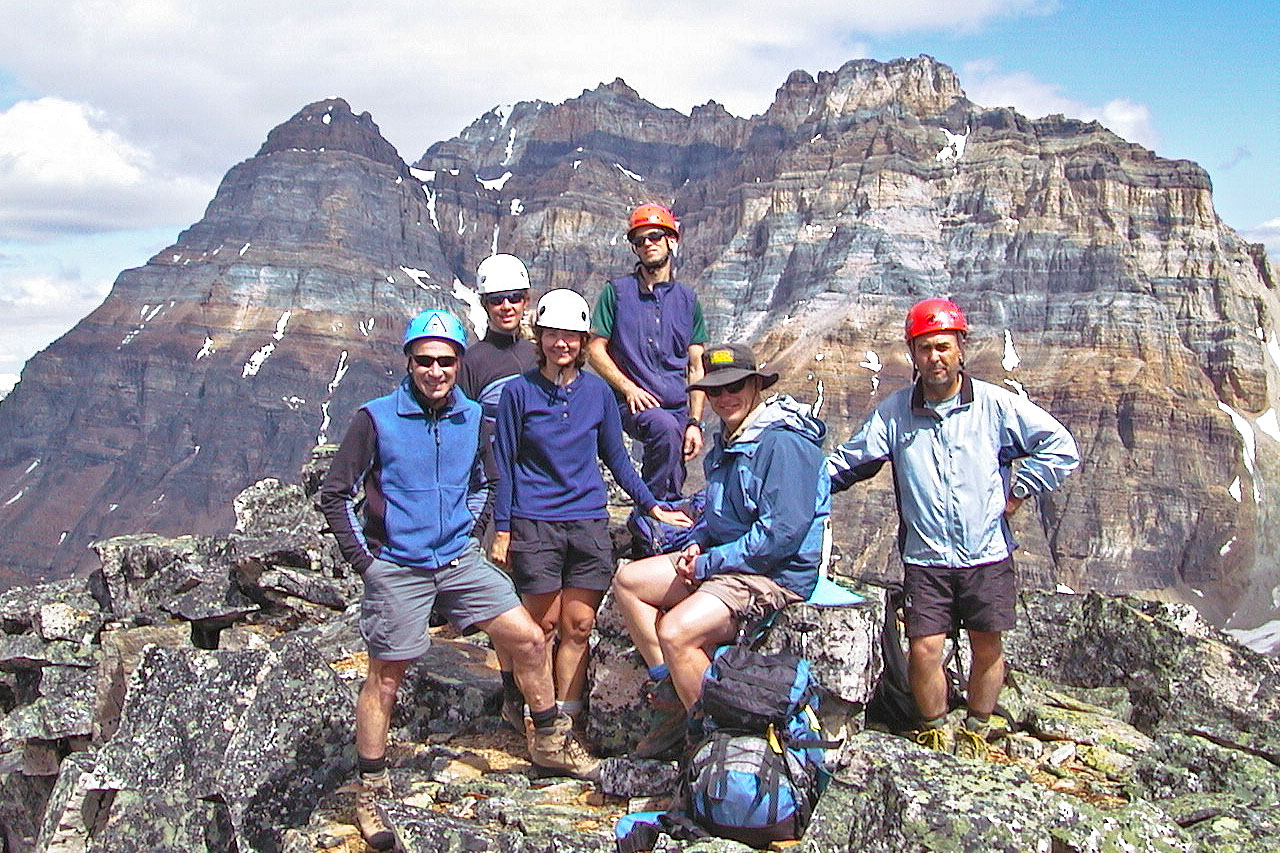 Me, Carolyn, Dinah, Philip's friend, Philip and Wayne on the south summit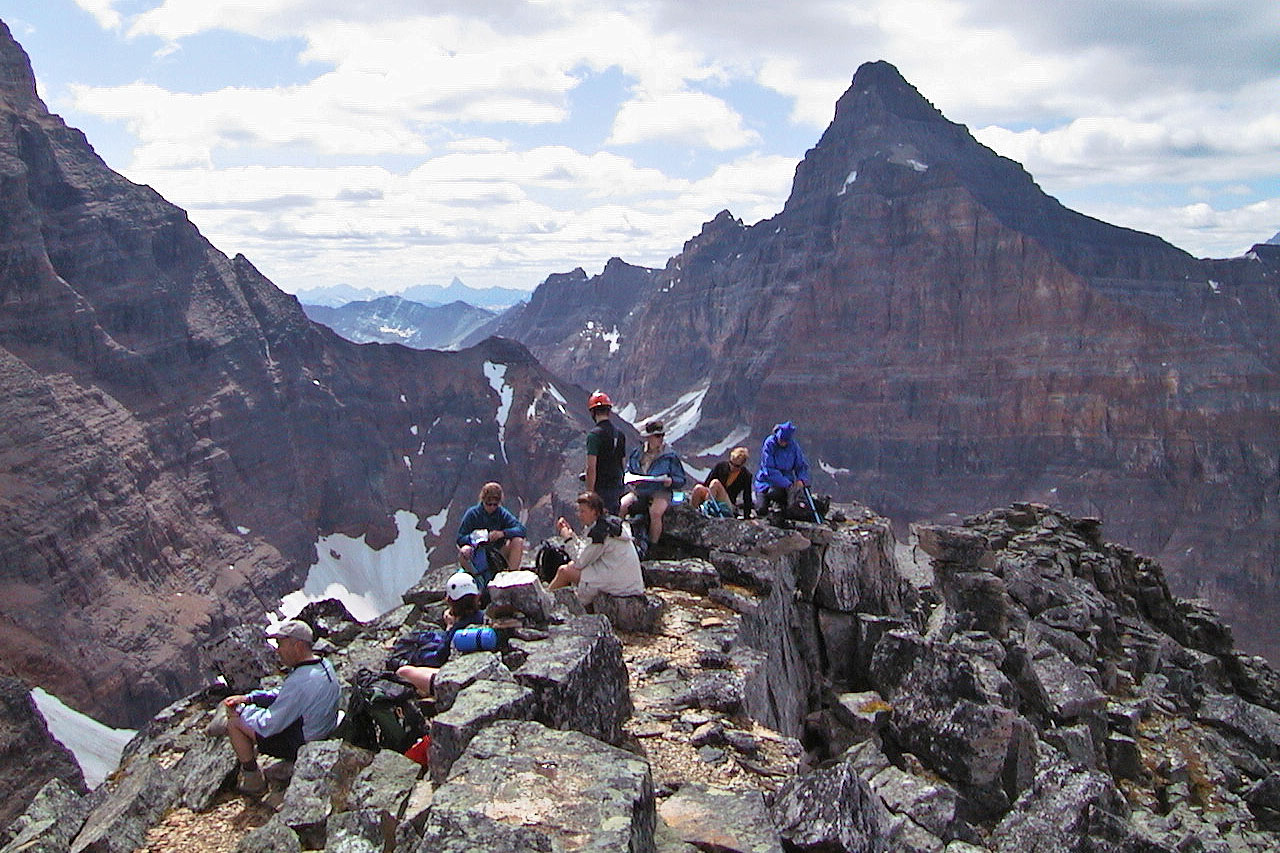 Taking a break on the ridge with another group. Mount Biddle in the background.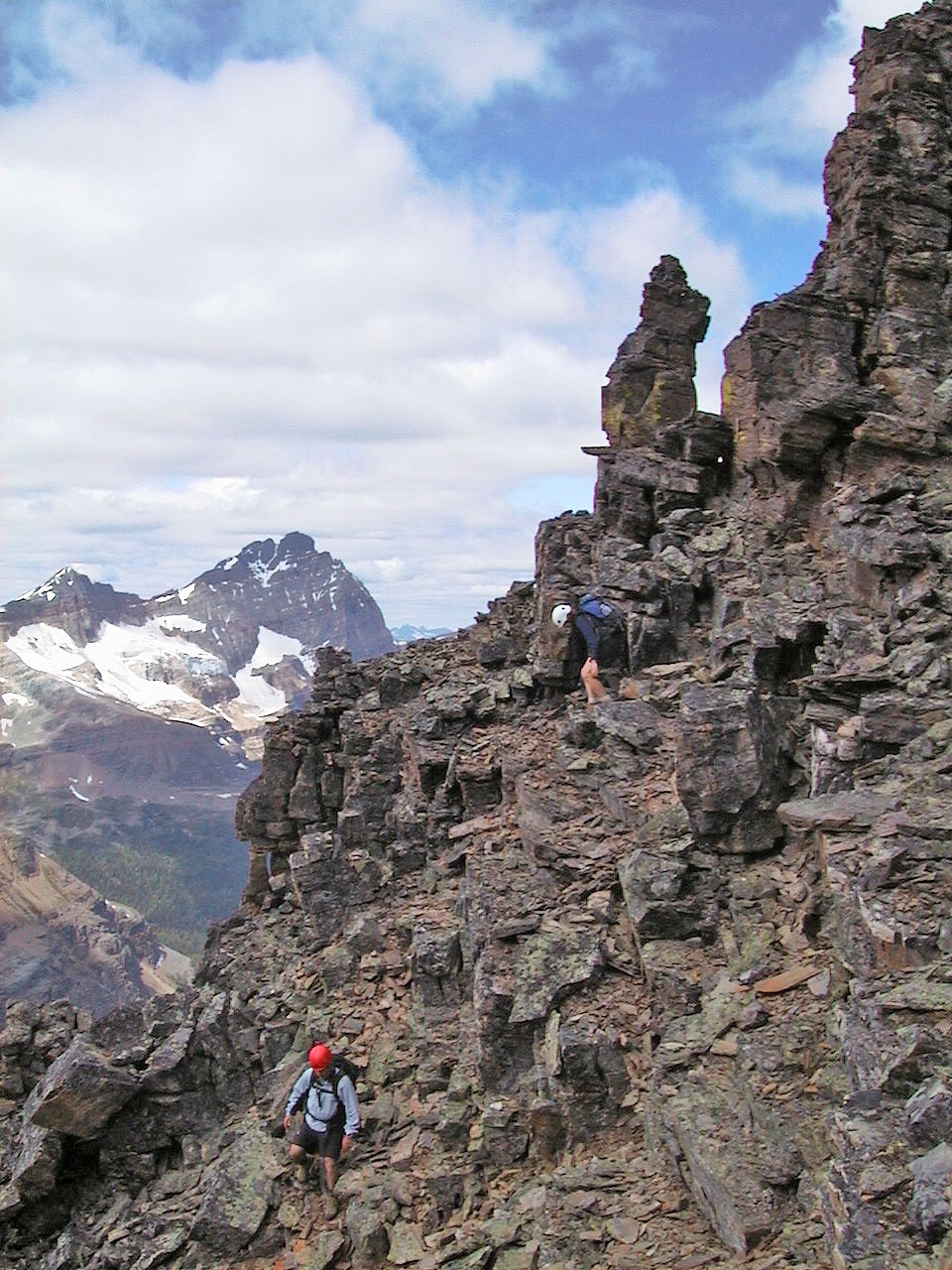 We started back down for the north summit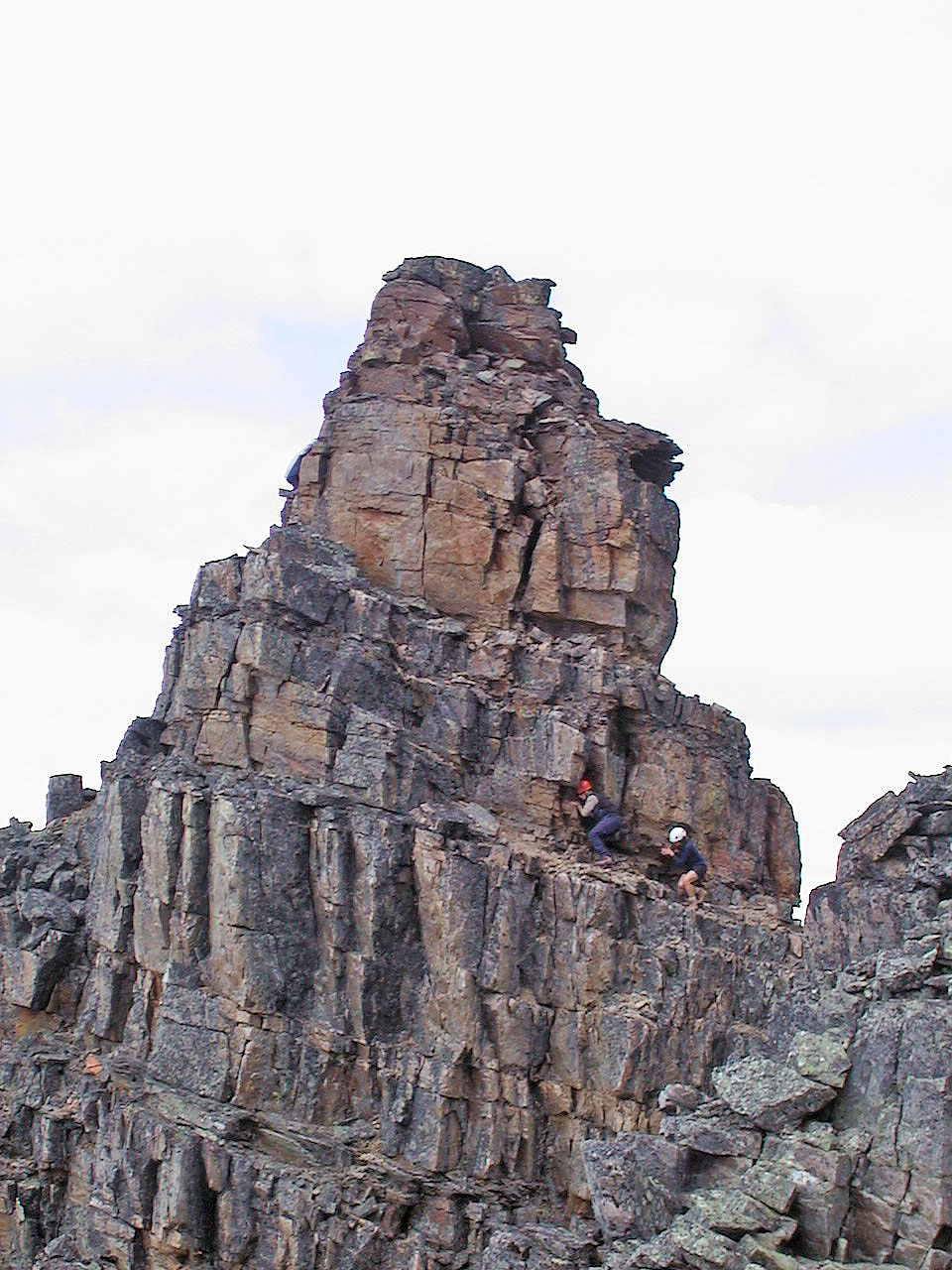 Scrambling up a pinnacle: overhanging rock made it tricky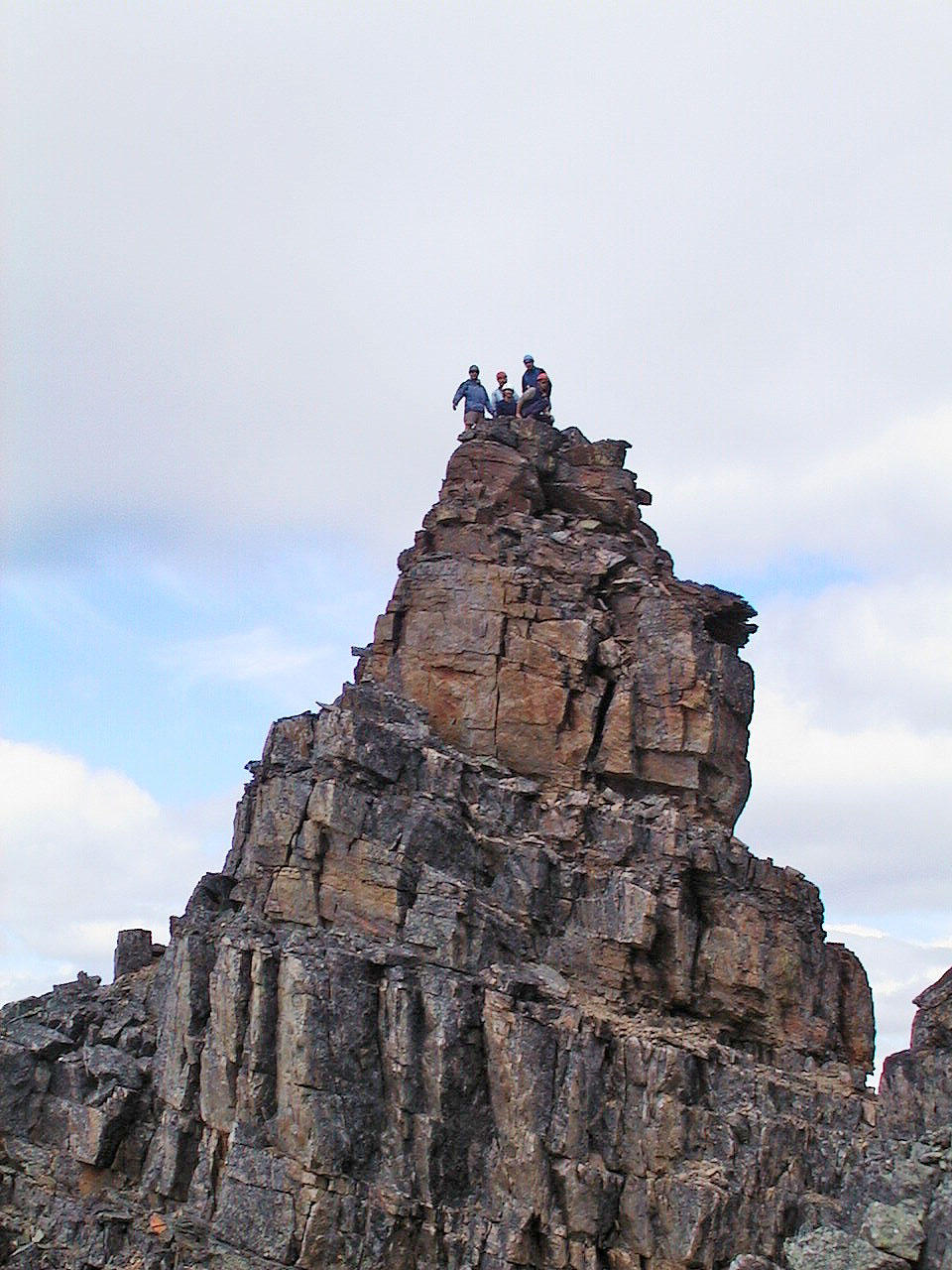 On top of the pinnacle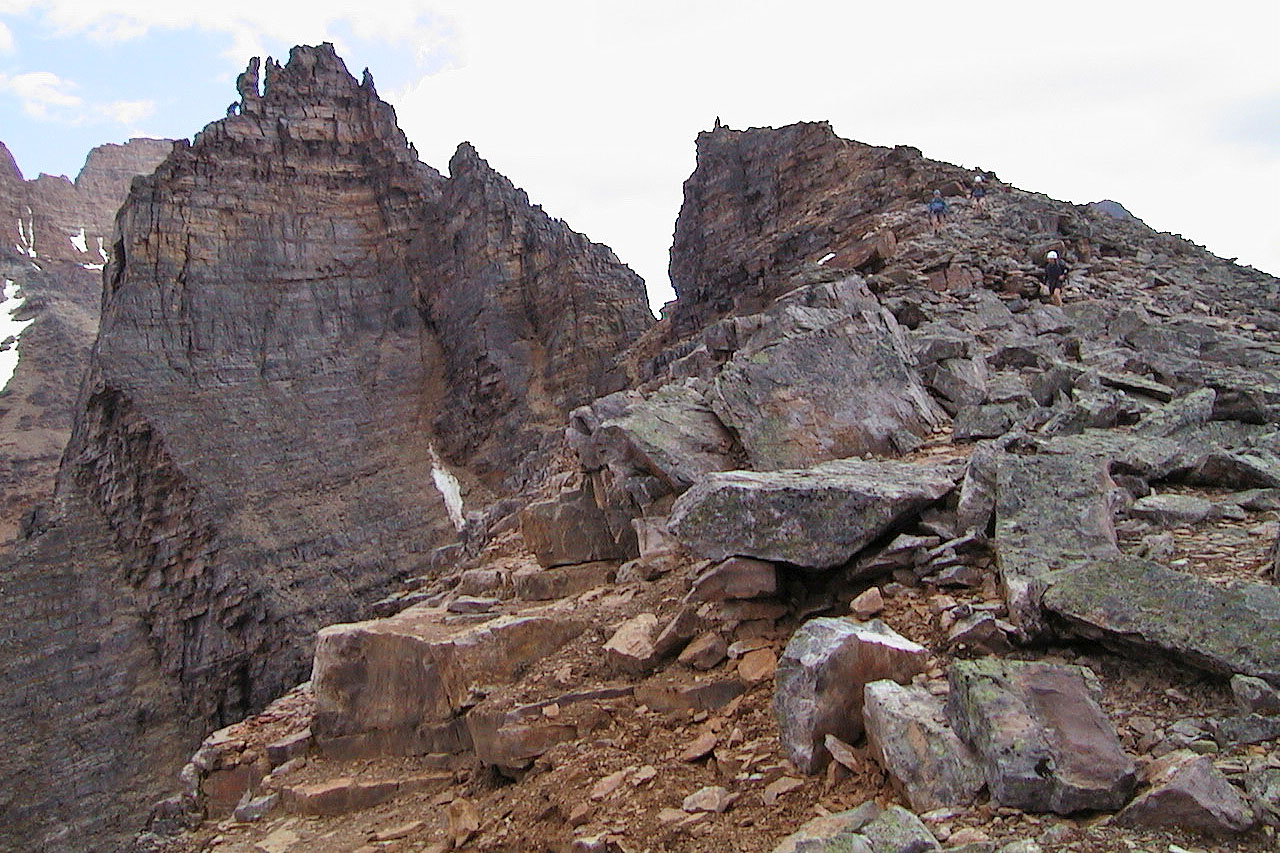 Looking back at the south summit as we headed to the north summit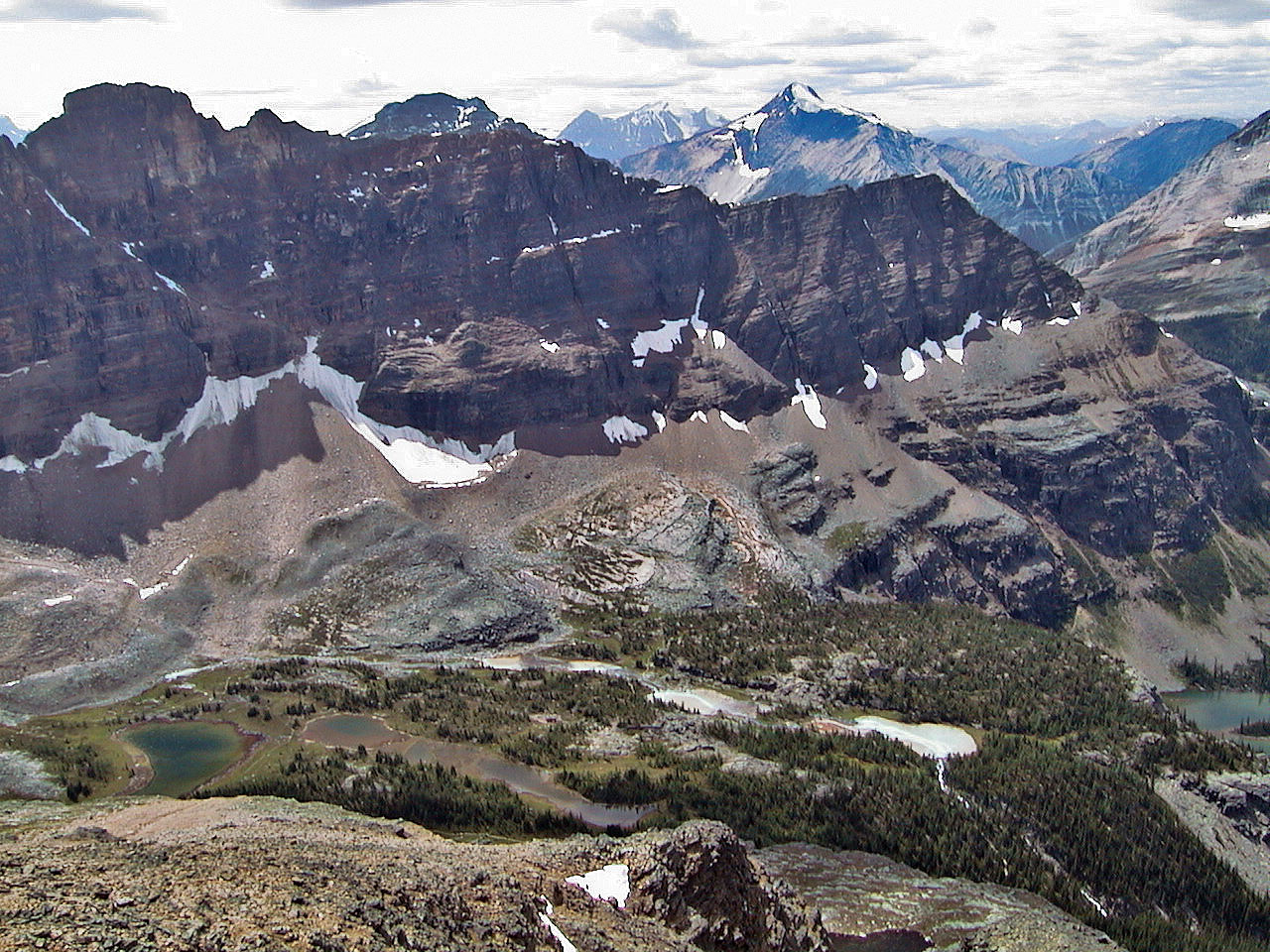 Looking down at the valley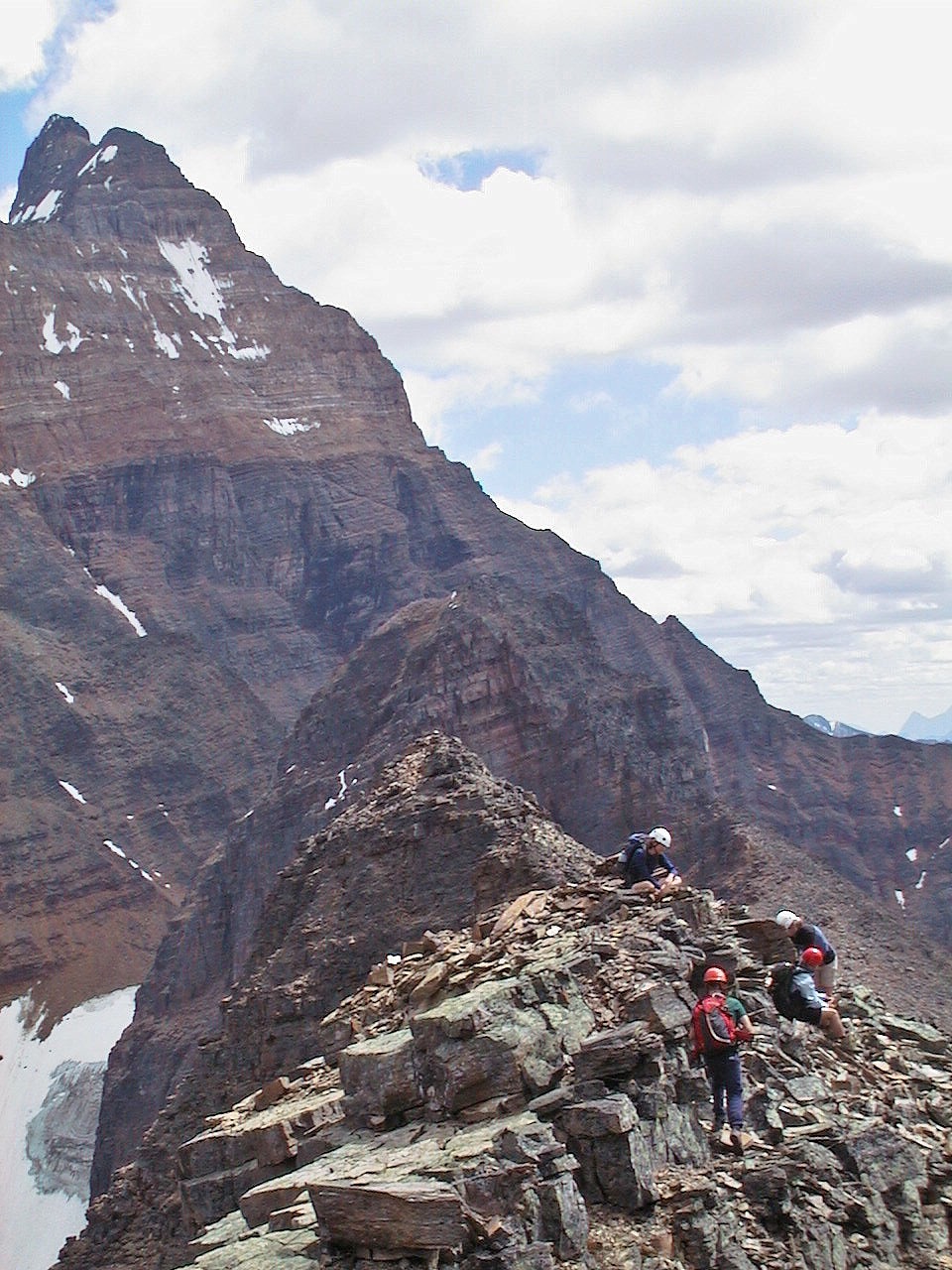 On the north summit


View from the north summit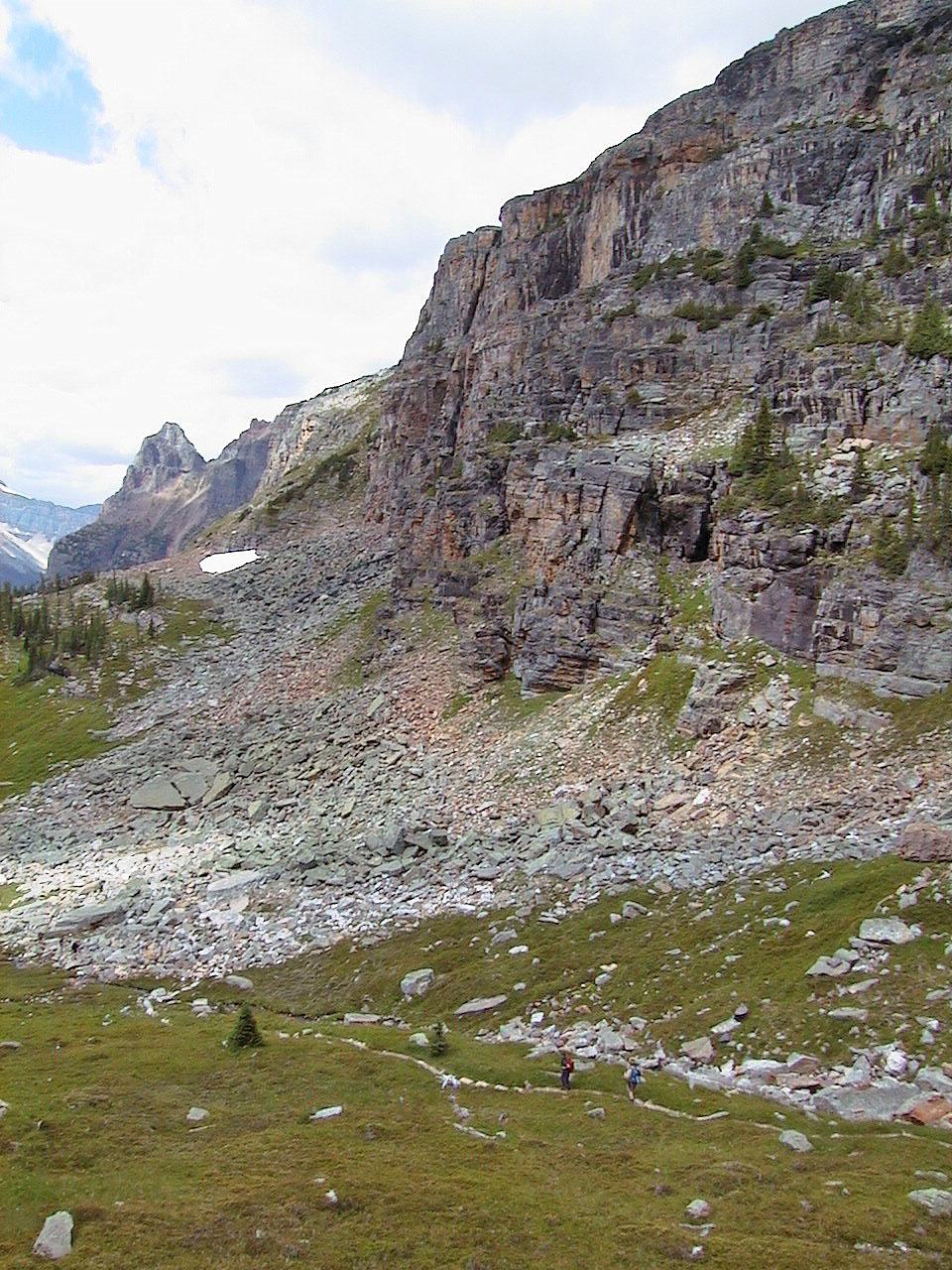 Heading back along the trail in the valley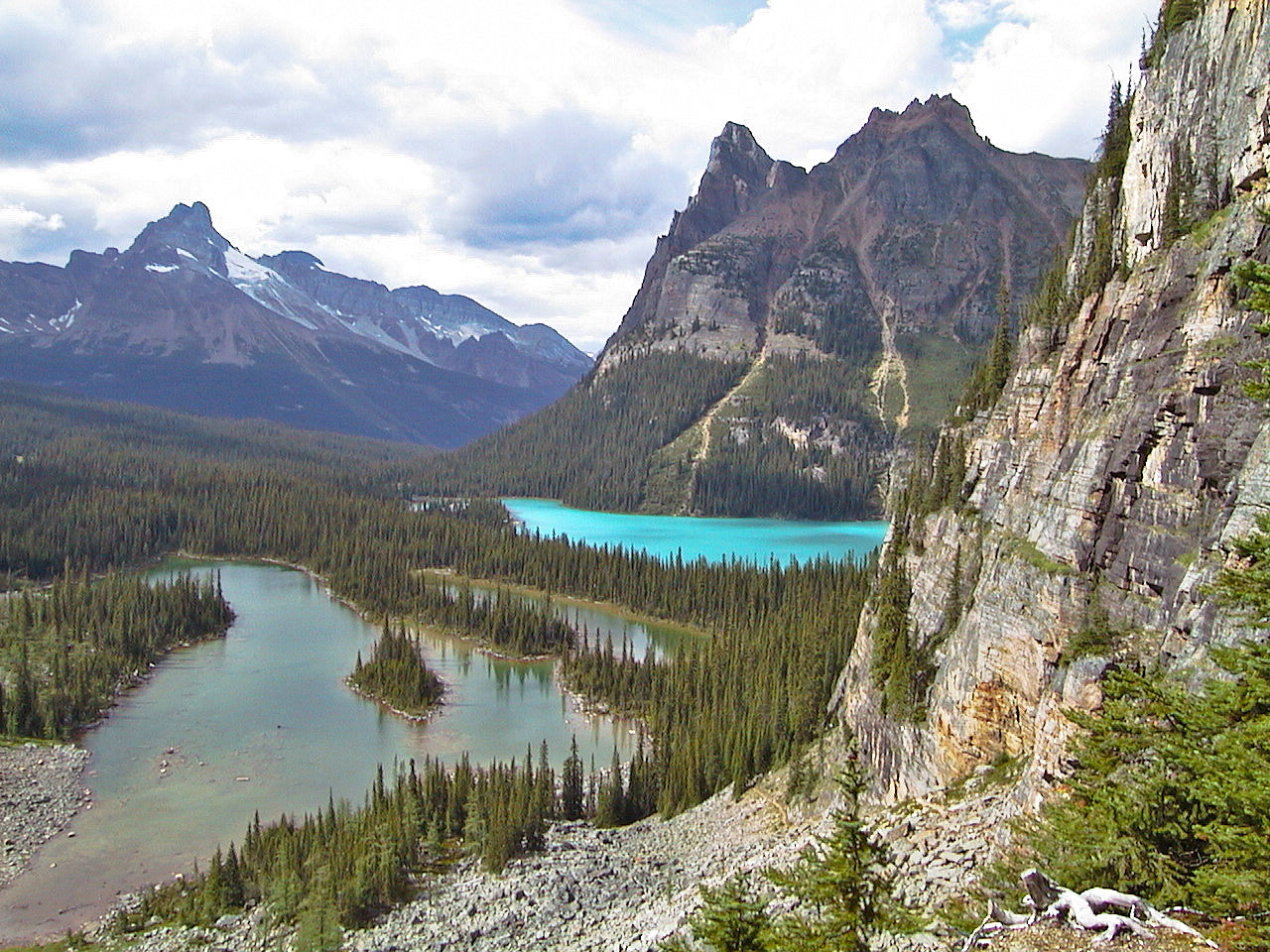 Awesome scenery as we descended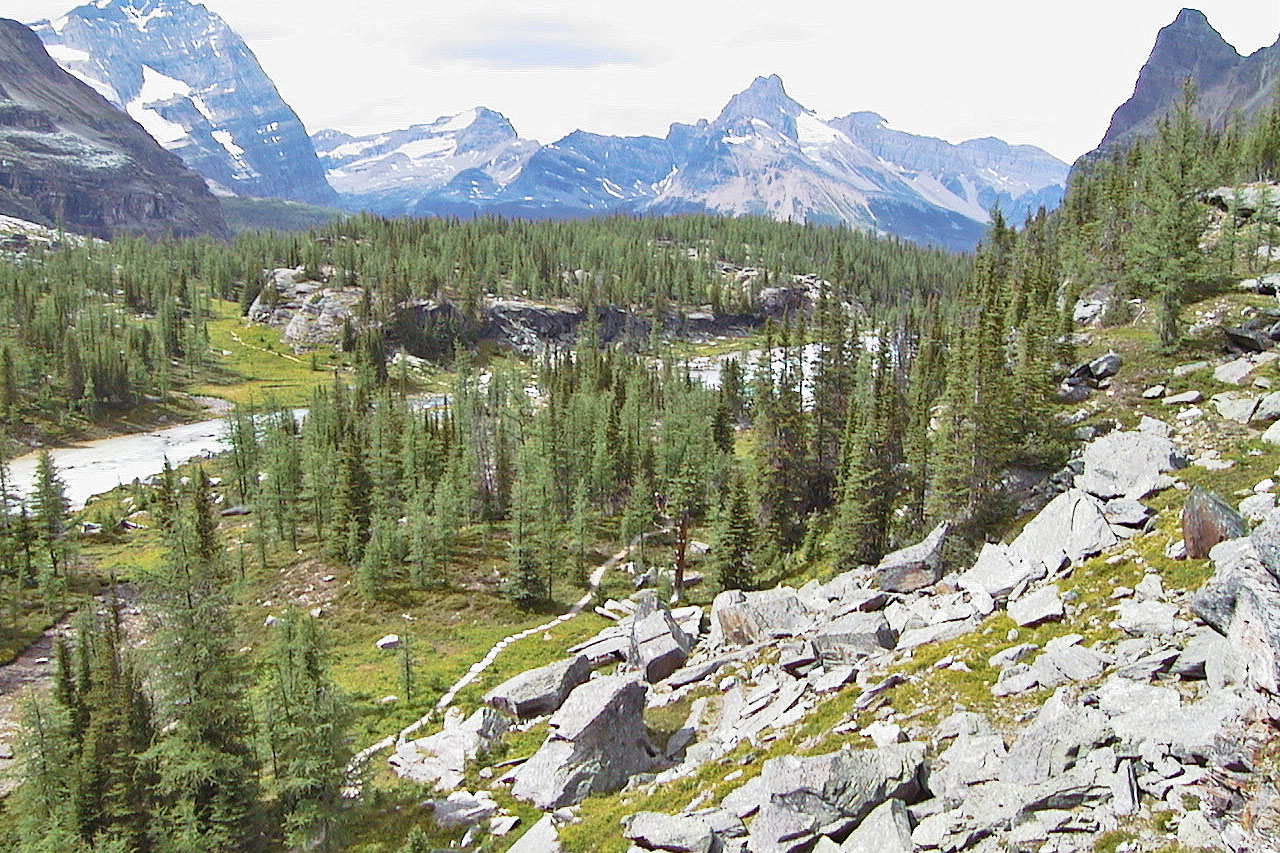 We looked for a spot in the rocks to take a break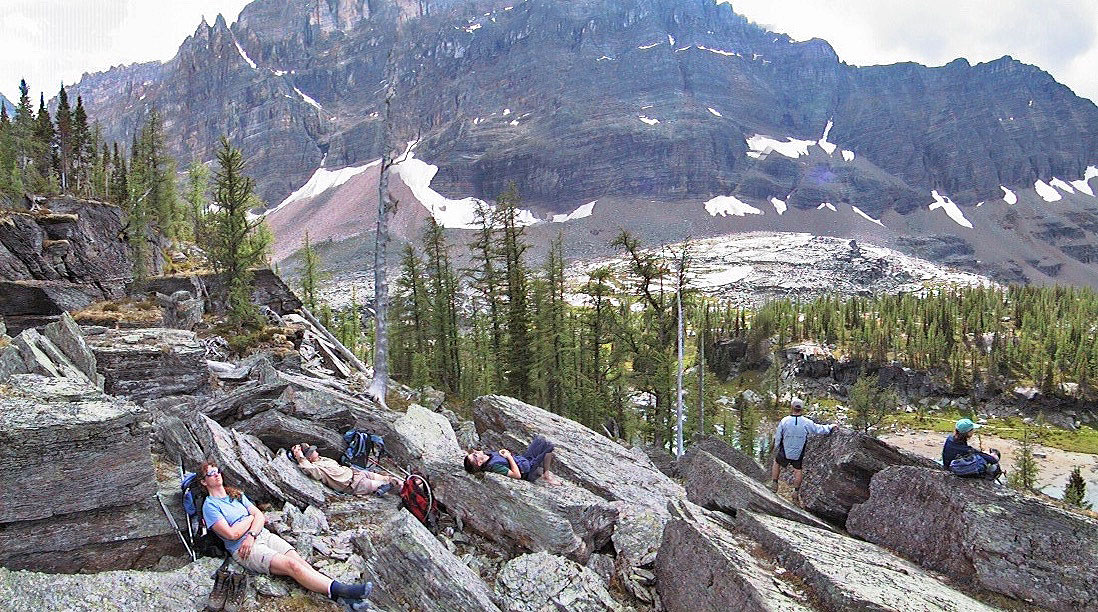 Everyone seemed glad to relax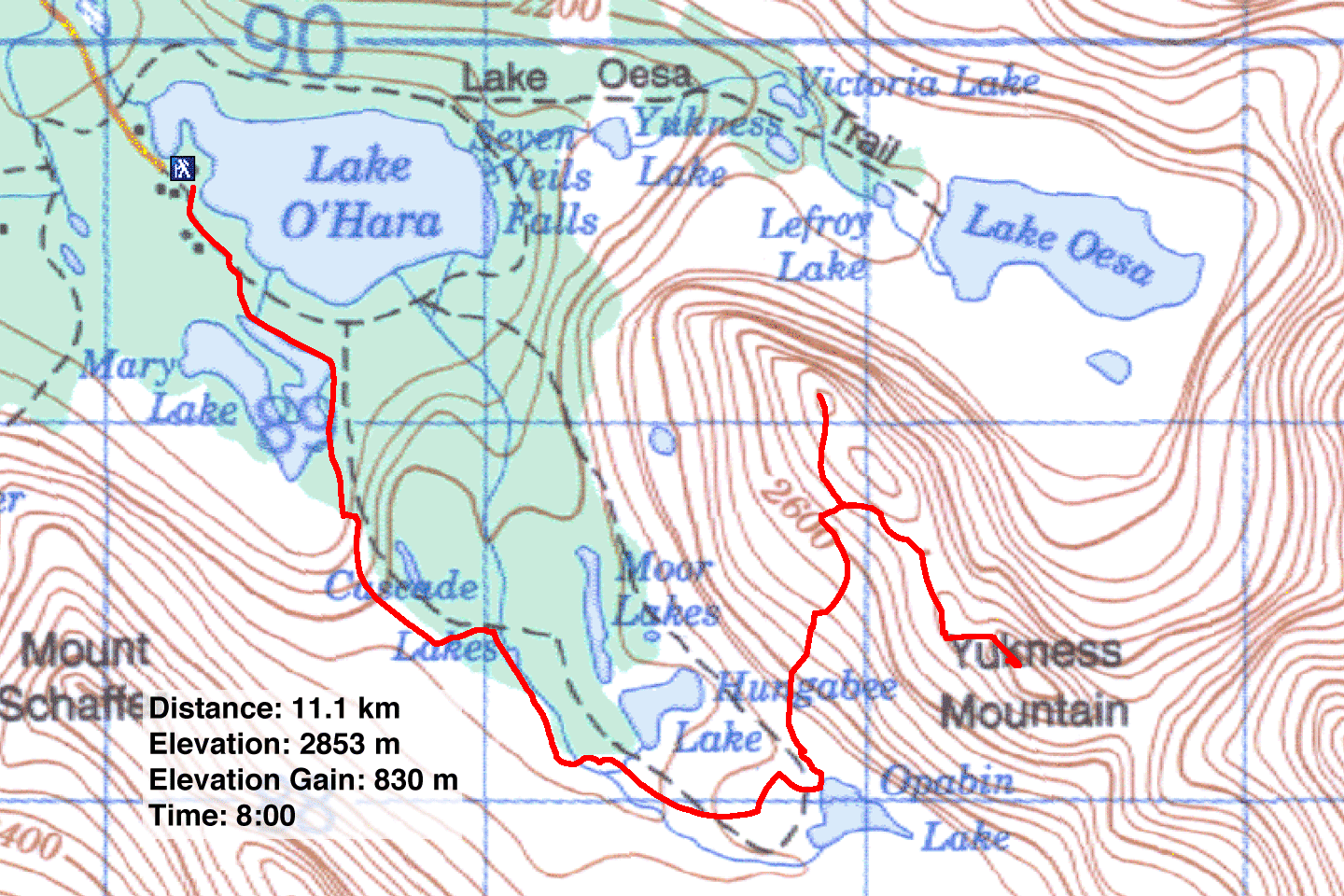 82 N/8 Lake Louise