bobspirko.ca | Home | Canada Trips | US Trips | Hiking | Snowshoeing | MAP | About


View from Mount Blakiston
Hawkins Horseshoe
Waterton, Alberta
July 25, 2004
Distance: 22.2 km
Cumulative Elevation Gain: 1900 m
Hawkins Horseshoe is a scrambling loop that embraces three colourful peaks in Waterton: Mount Blakiston, Mount Hawkins and Mount Lineham. Dinah and I were prepared for a long day, and it was.
We were up at 3:15 am for the three-hour drive to Waterton Park. We arrived at the Lineham Falls trailhead at 7:00 am to climb three peaks: Mounts Blakiston, Hawkins and Lineham. The trip took us just under 11 hours, not including the 1.3 km walk down the road back to our car. However, it was a hot day and we were loaded down with water. We each brought four litres of water and drank nearly all of it.
Our only difficulty was climbing Blakiston. Here the instructions in the guidebook were unclear. We went to the left side of the ascent gully when we should've have kept right . Also, the couloir below the summit cannot be seen from the gully, so we weren't sure where to head. We spent several minutes looking for it before finding it, hidden on our left. After summiting Mount Blakiston, the rest of the trip was an easy and delightful ridgewalk; the way to Mount Hawkins and Mount Lineham was obvious.
From the summit of Lineham, we descended the south slopes and made our way to Rowe Lakes trail. We followed the trail to the road and walked back to our car.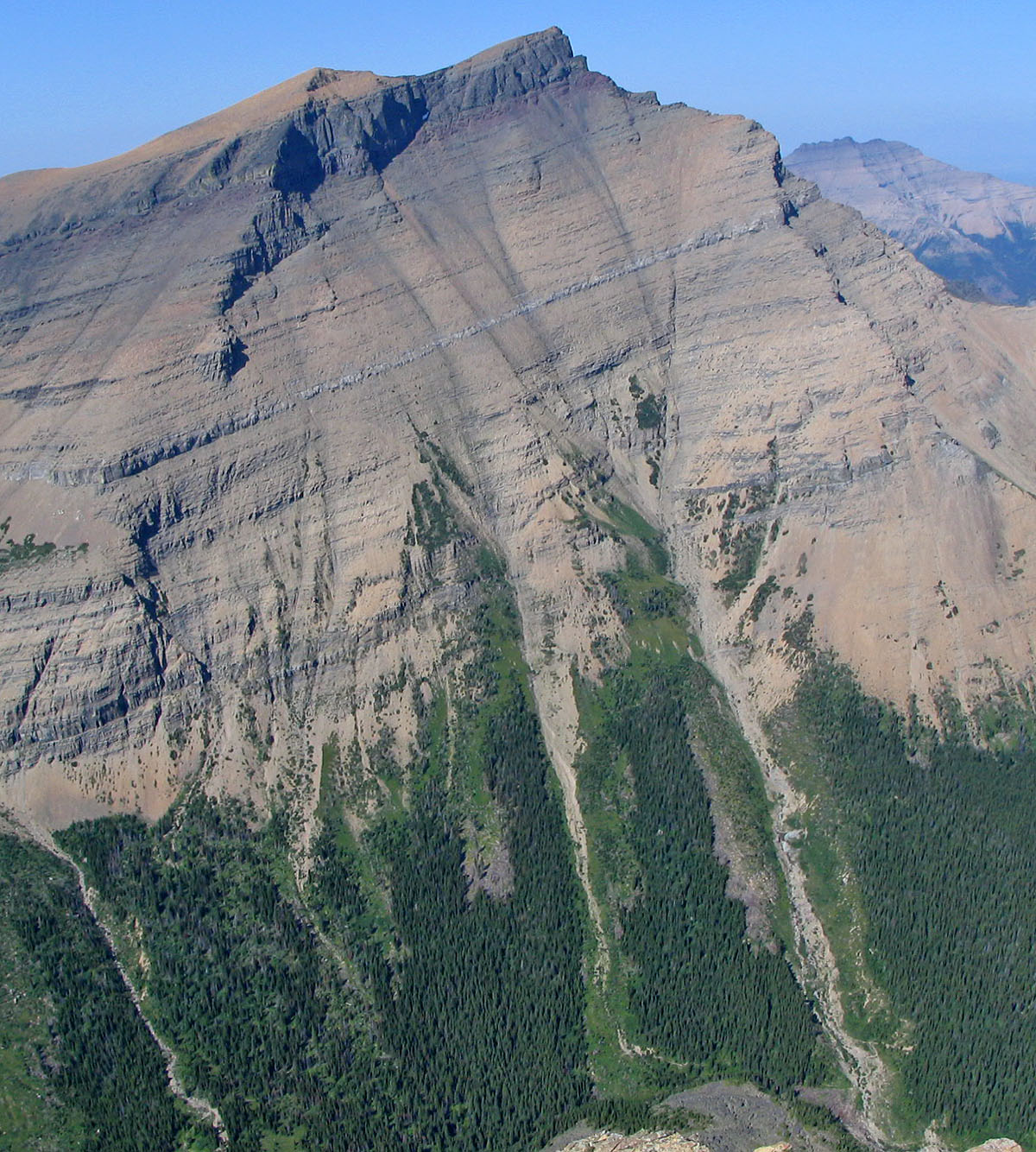 Mount Blakiston seen from Mount Lineham. The ascent gully is right.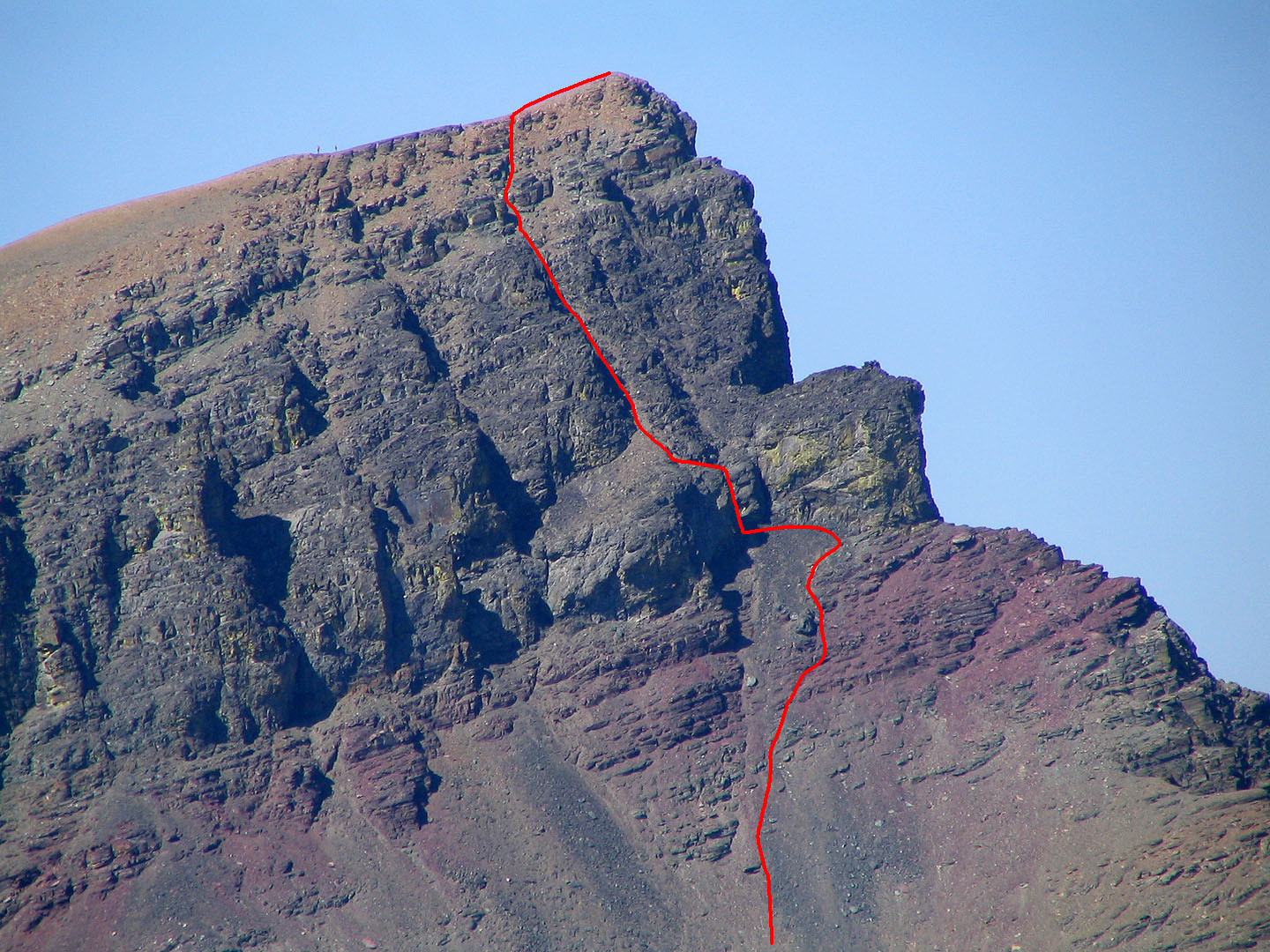 Close up of the summit ascent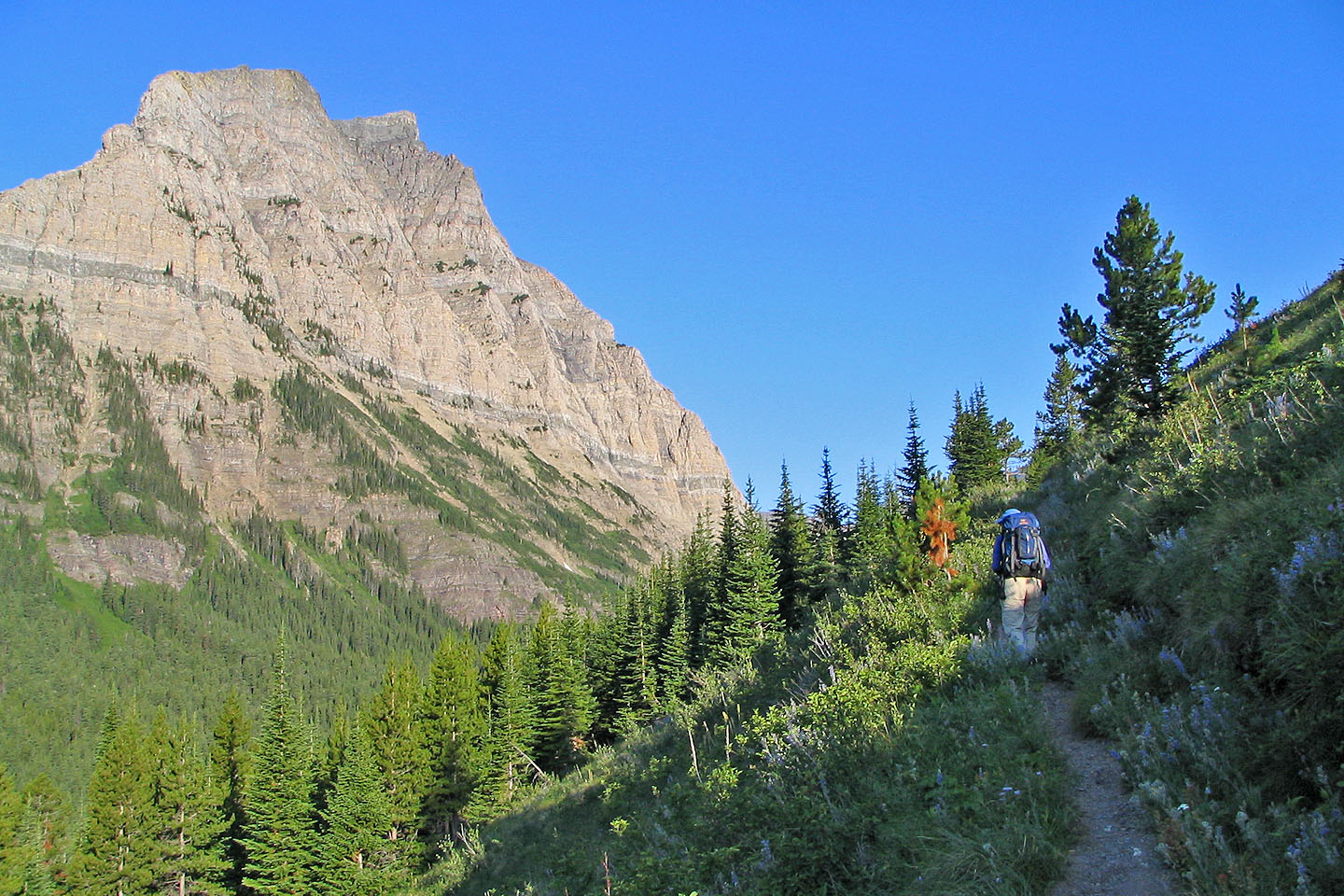 Hiking up Lineham Falls trail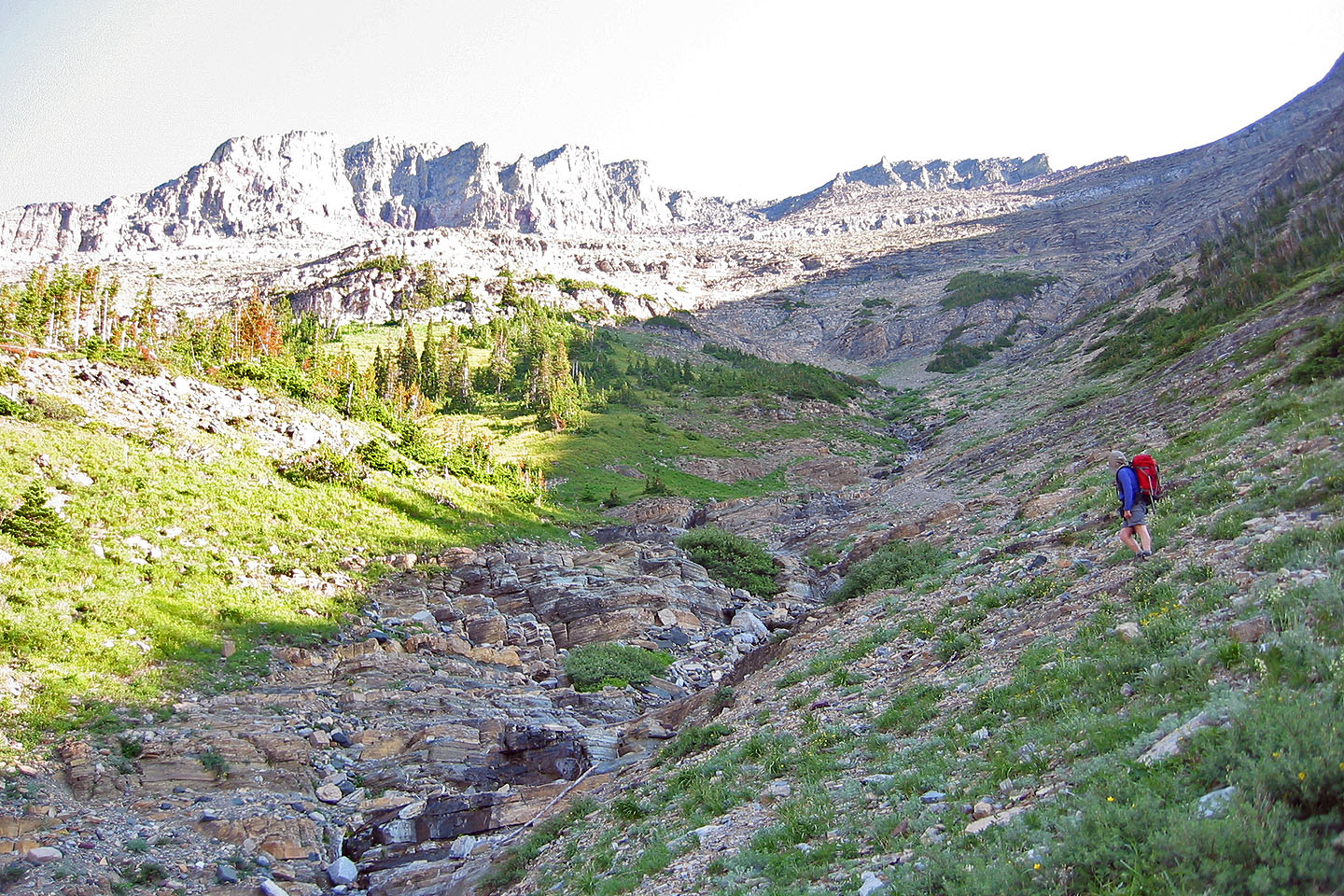 After leaving the trail, we started up the gully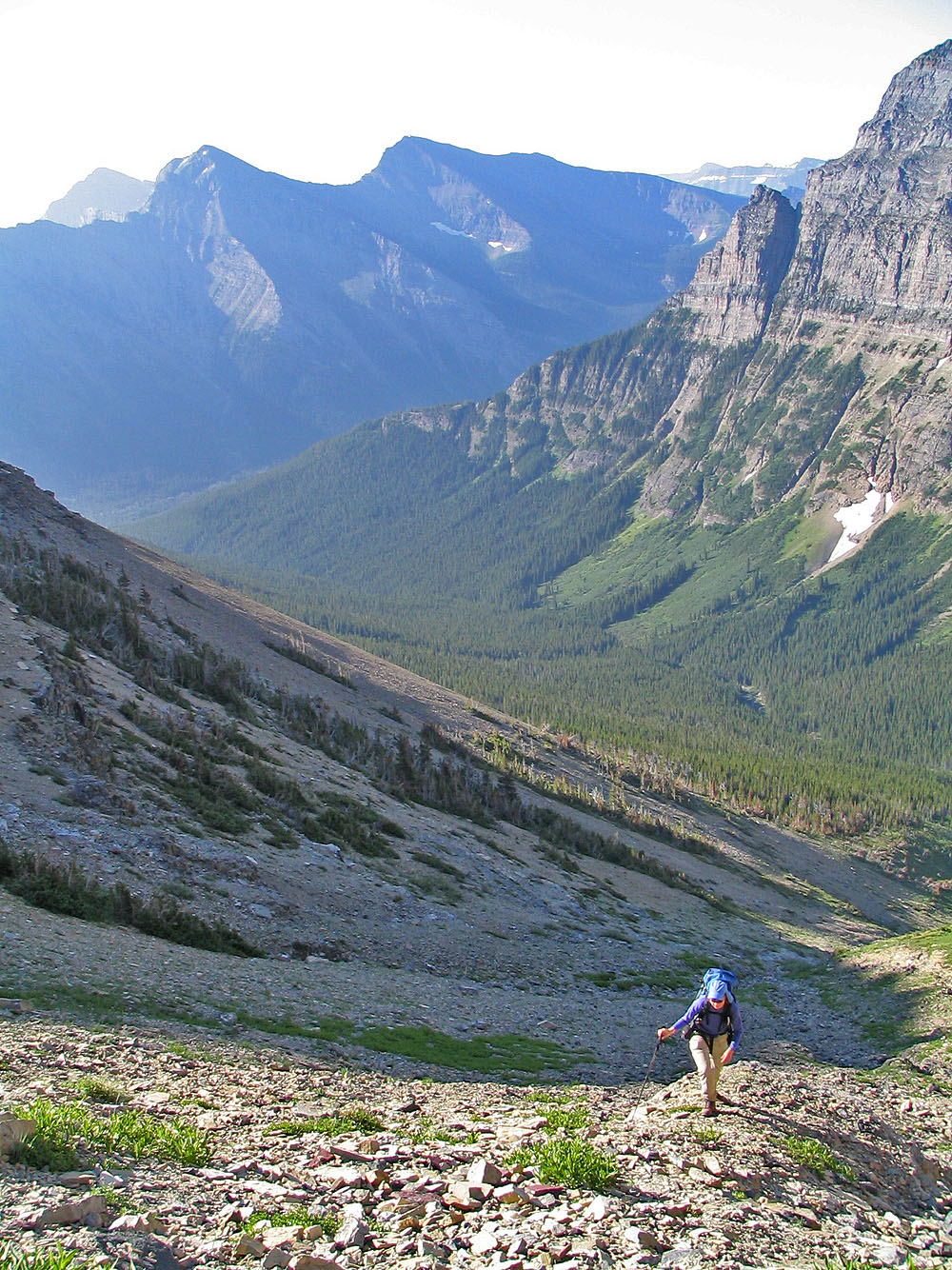 Looking back

Enjoyable climbing here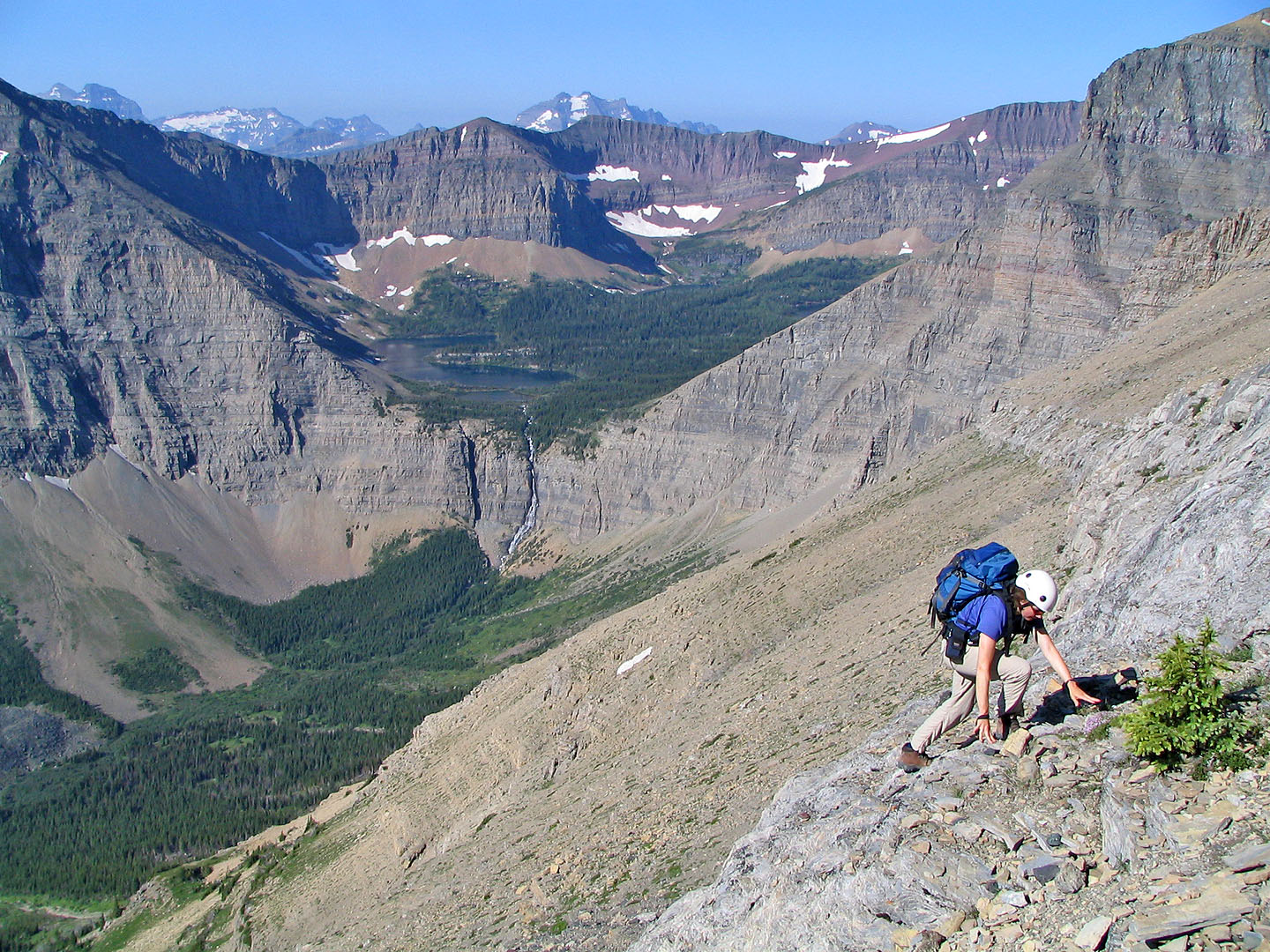 Looking east toward the basin between Mount Hawkins and Mount Lineham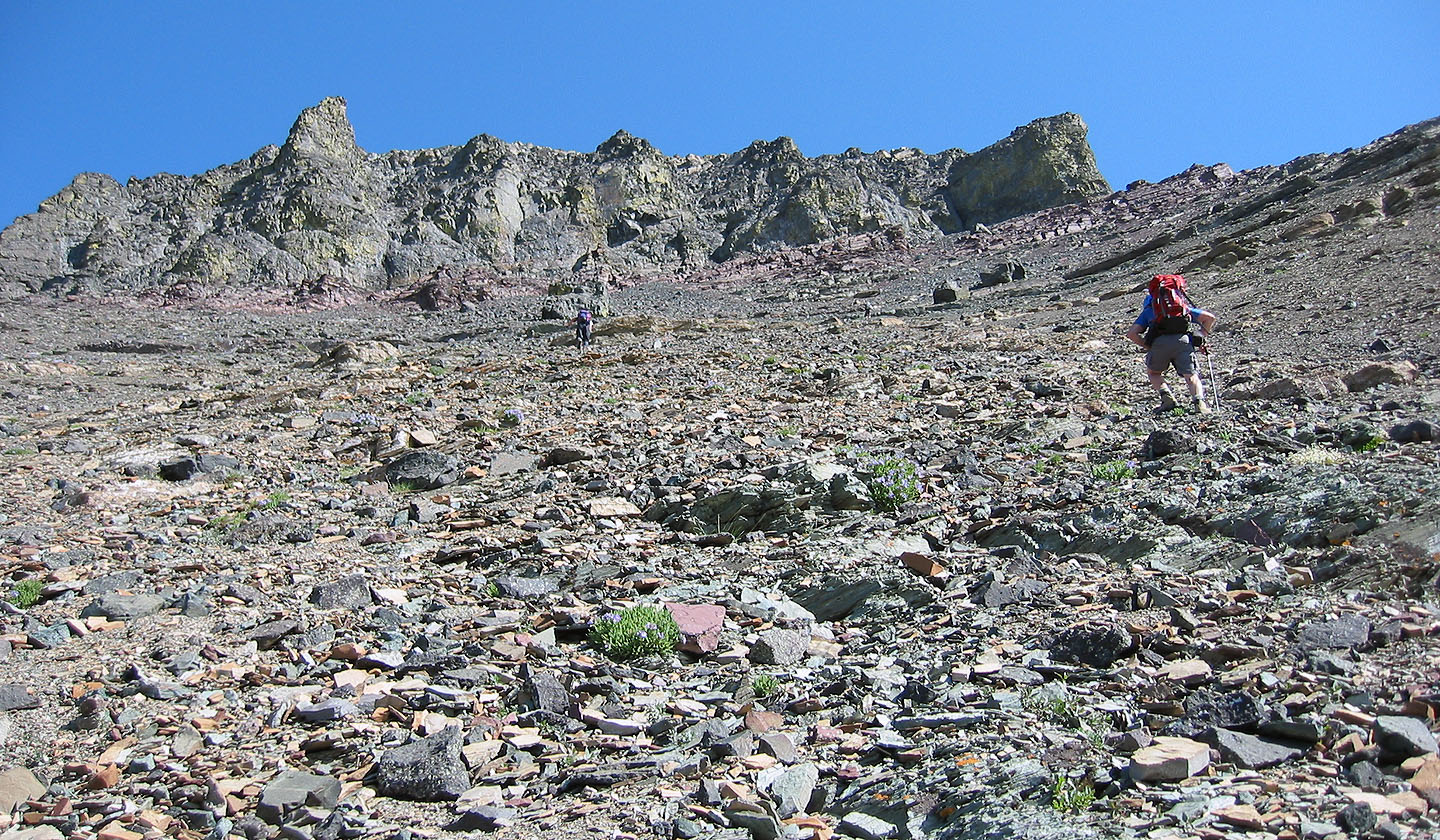 Like two other parties that day, we had trouble finding the couloir. Head for the rock buttress above me.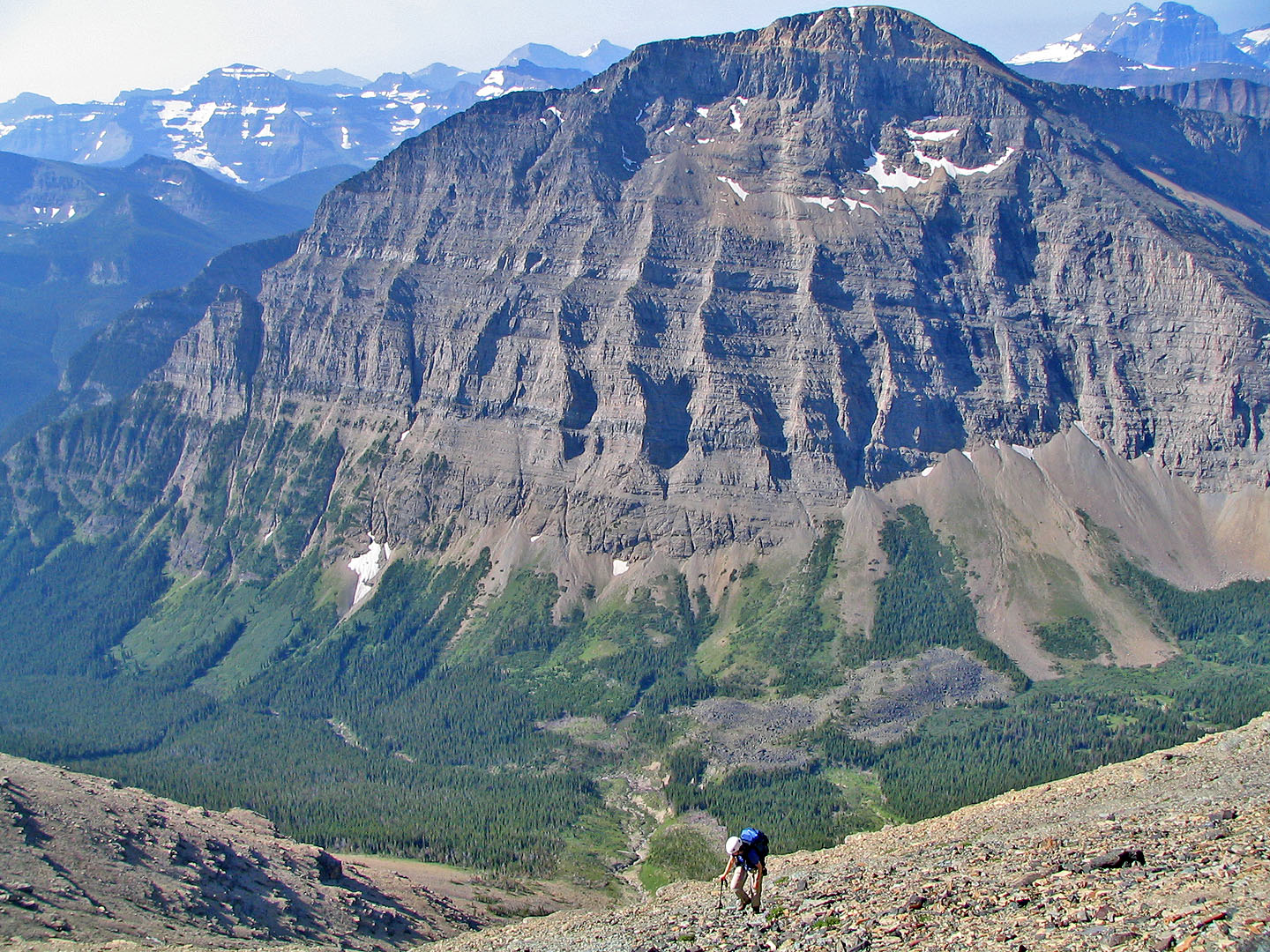 Looking down at the valley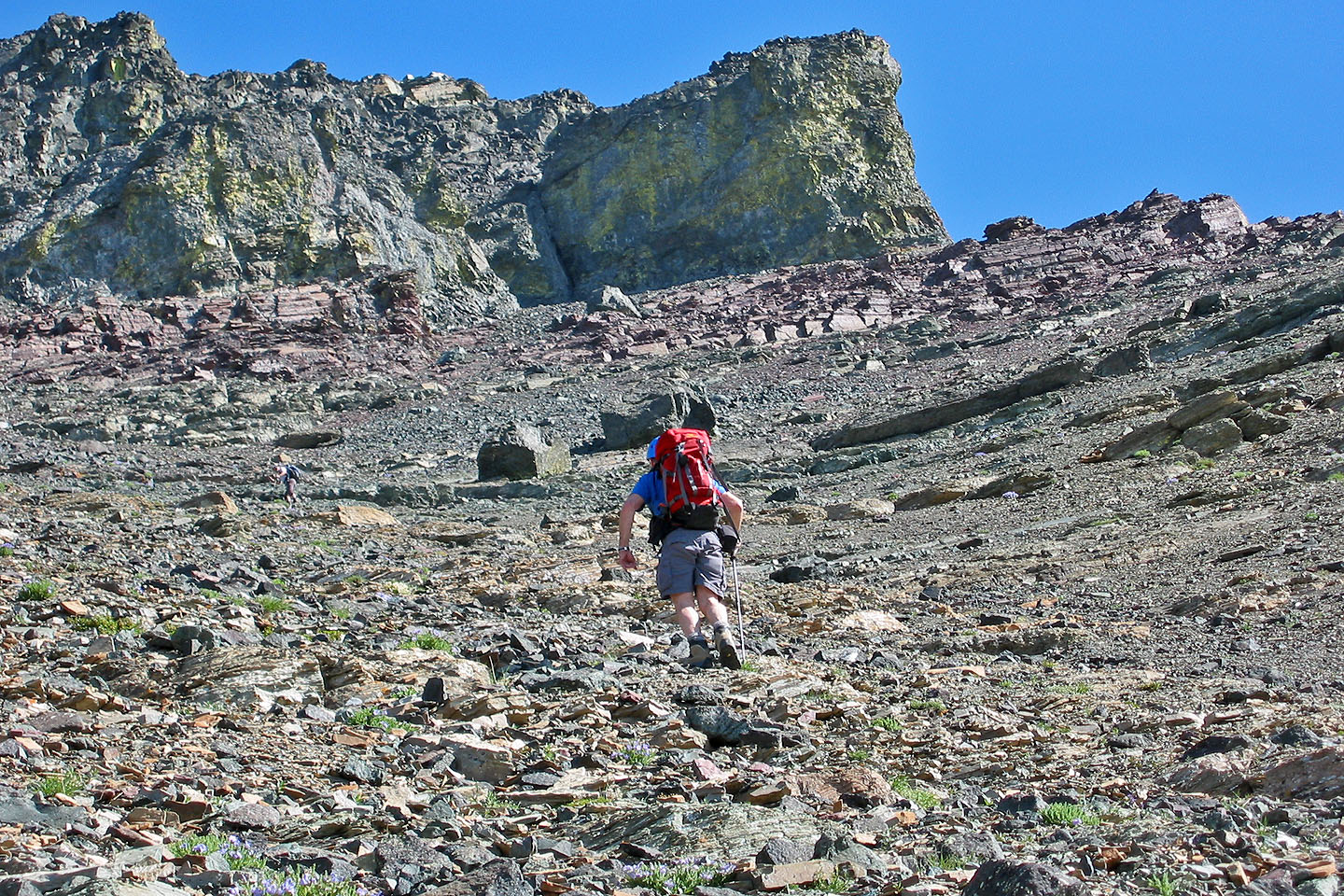 The couloir is left of the buttress but hidden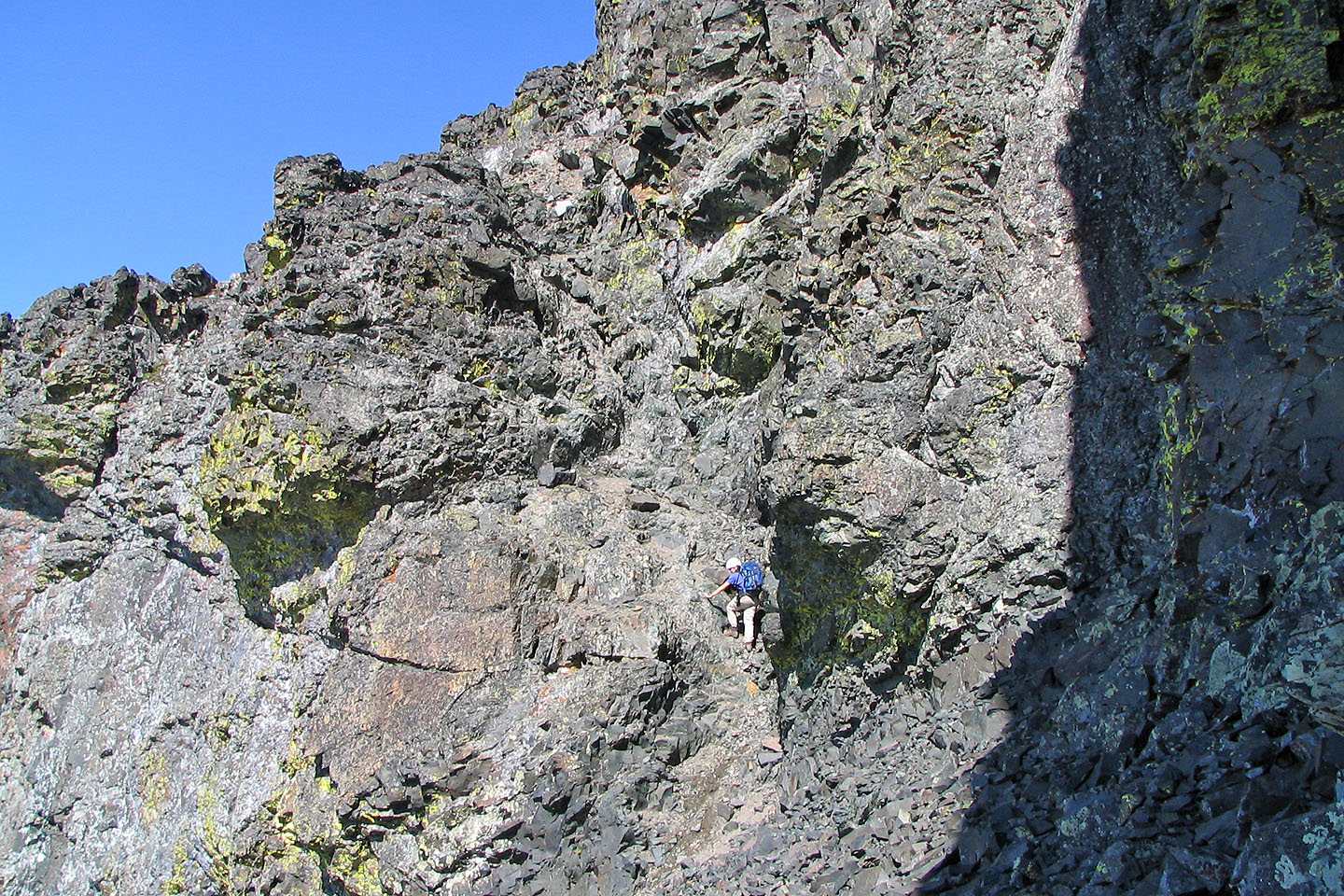 Scrambling up the couloir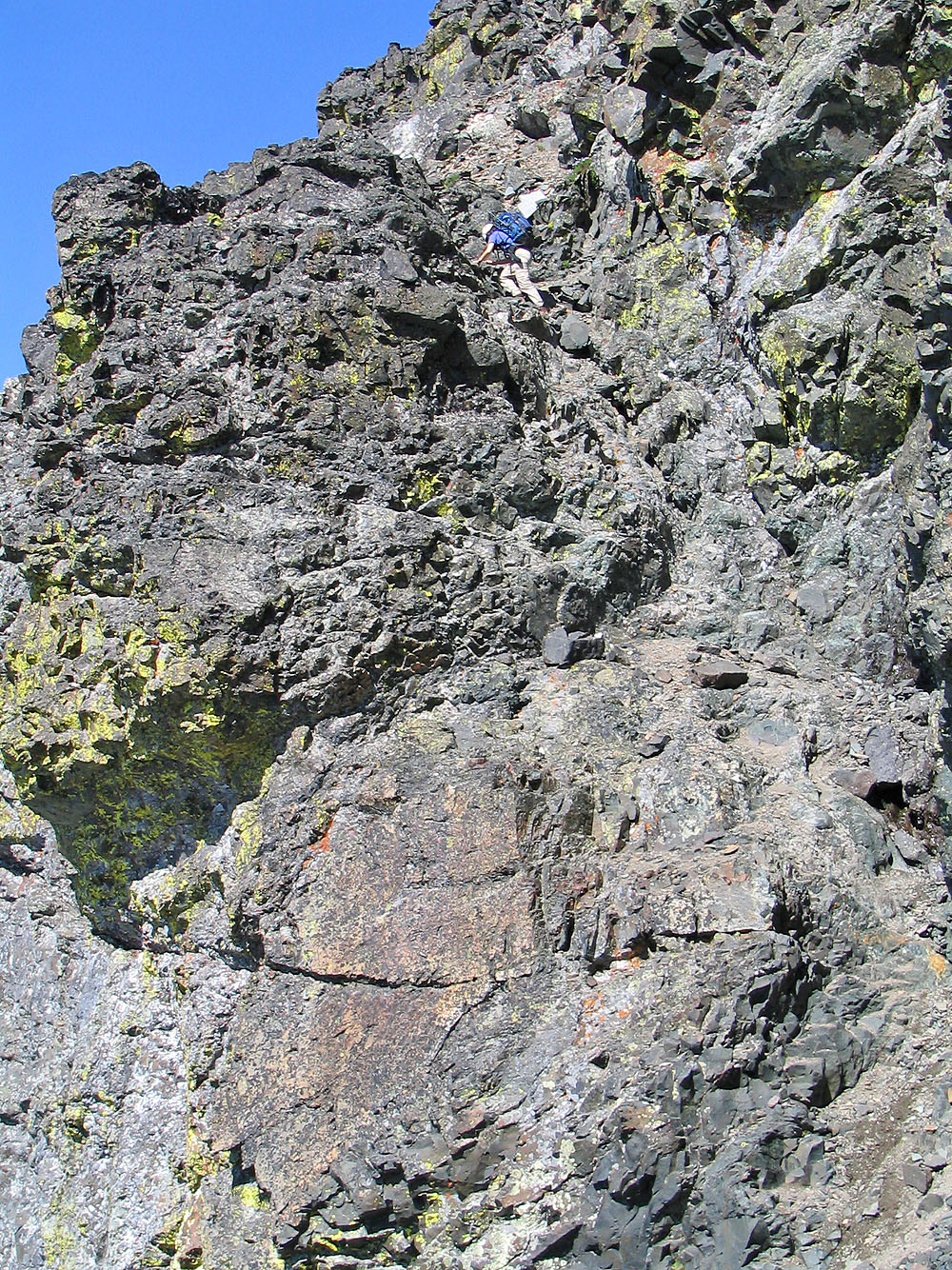 I waited until there's no risk of falling rock before starting up (mouse over)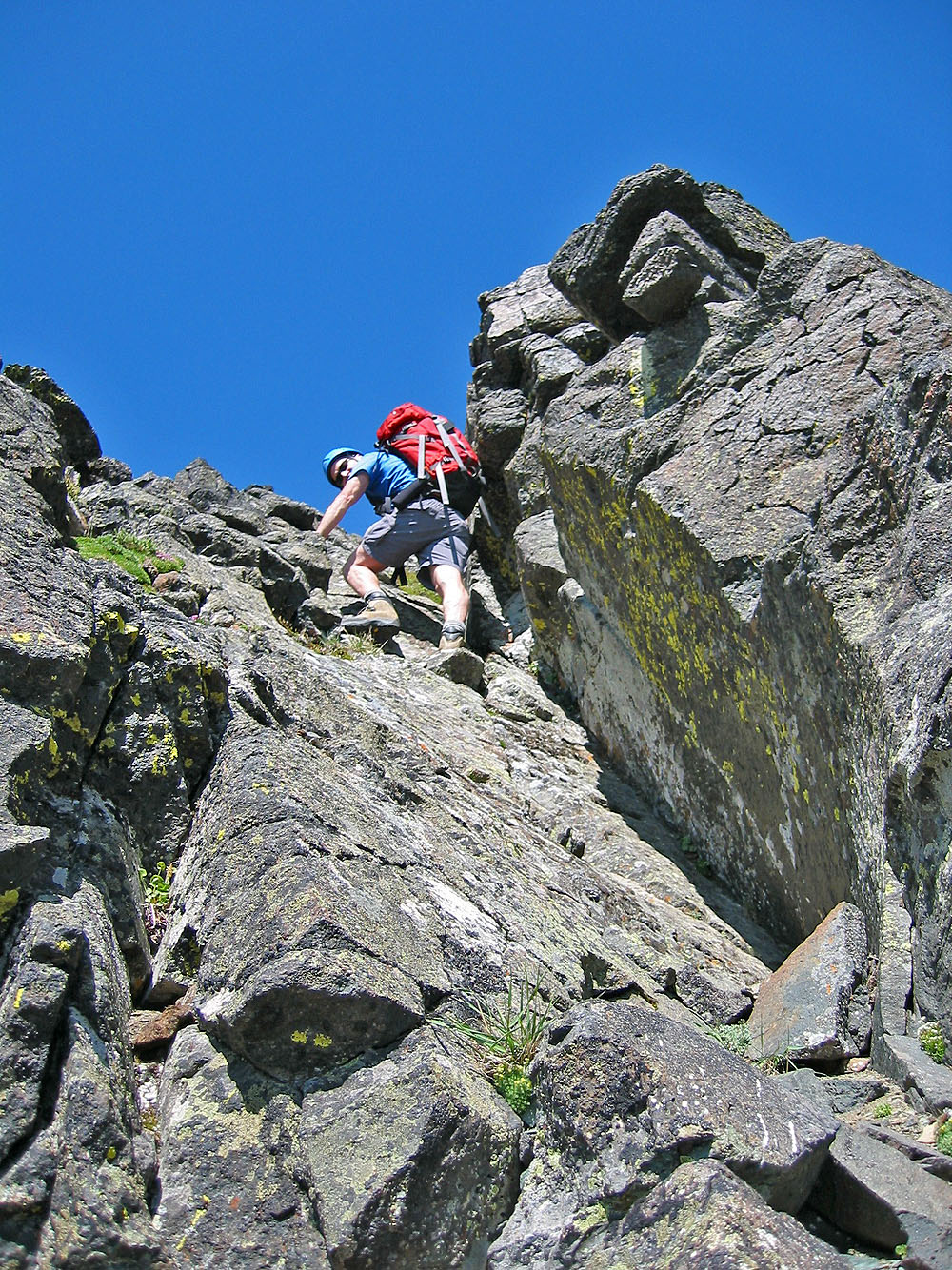 We continued scrambling to the top of Mount Blakiston (mouse over to look down)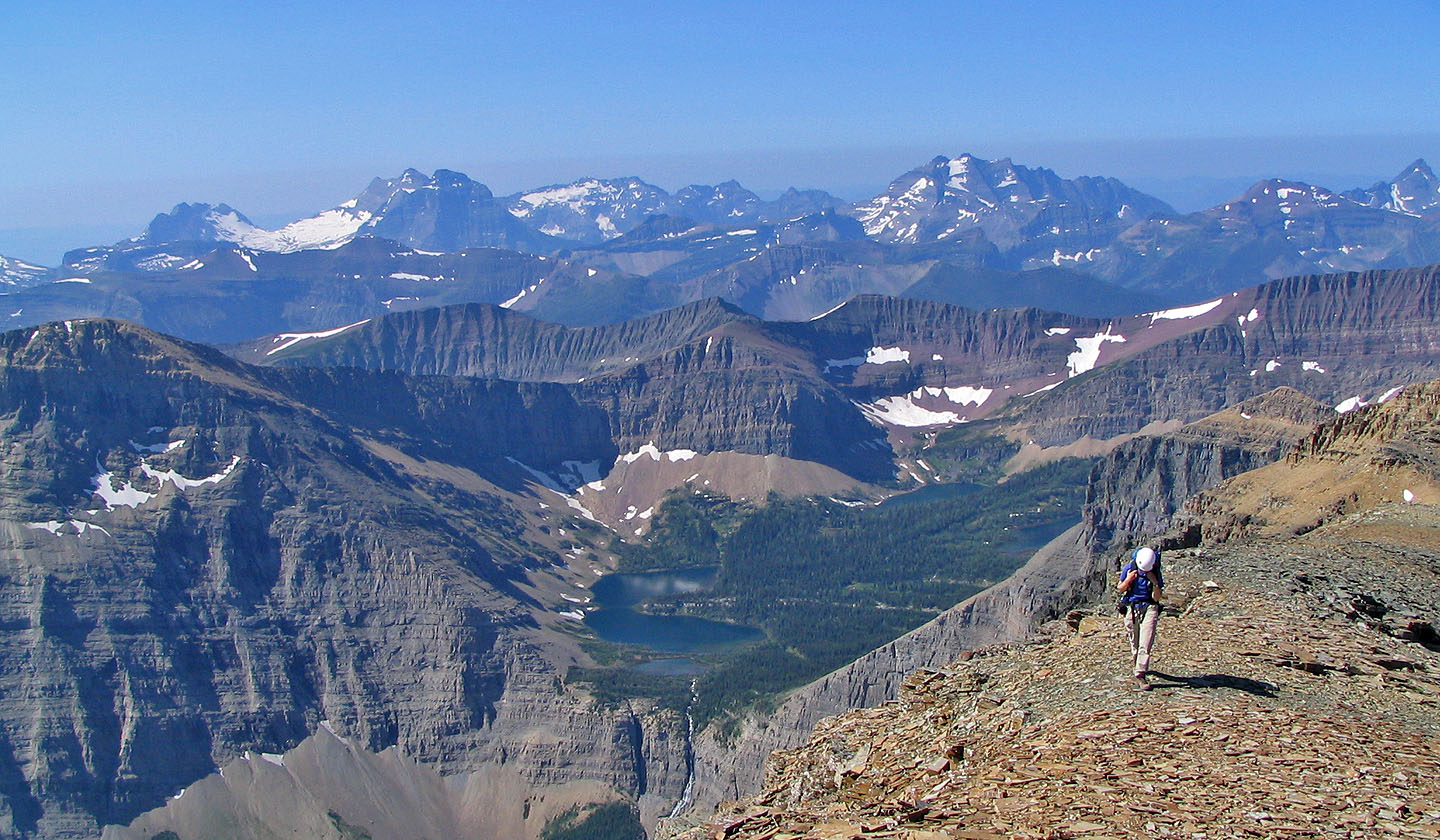 After gaining the crest, we can see the connecting ridges from Mount Lineham (far left) to Mount Hawkins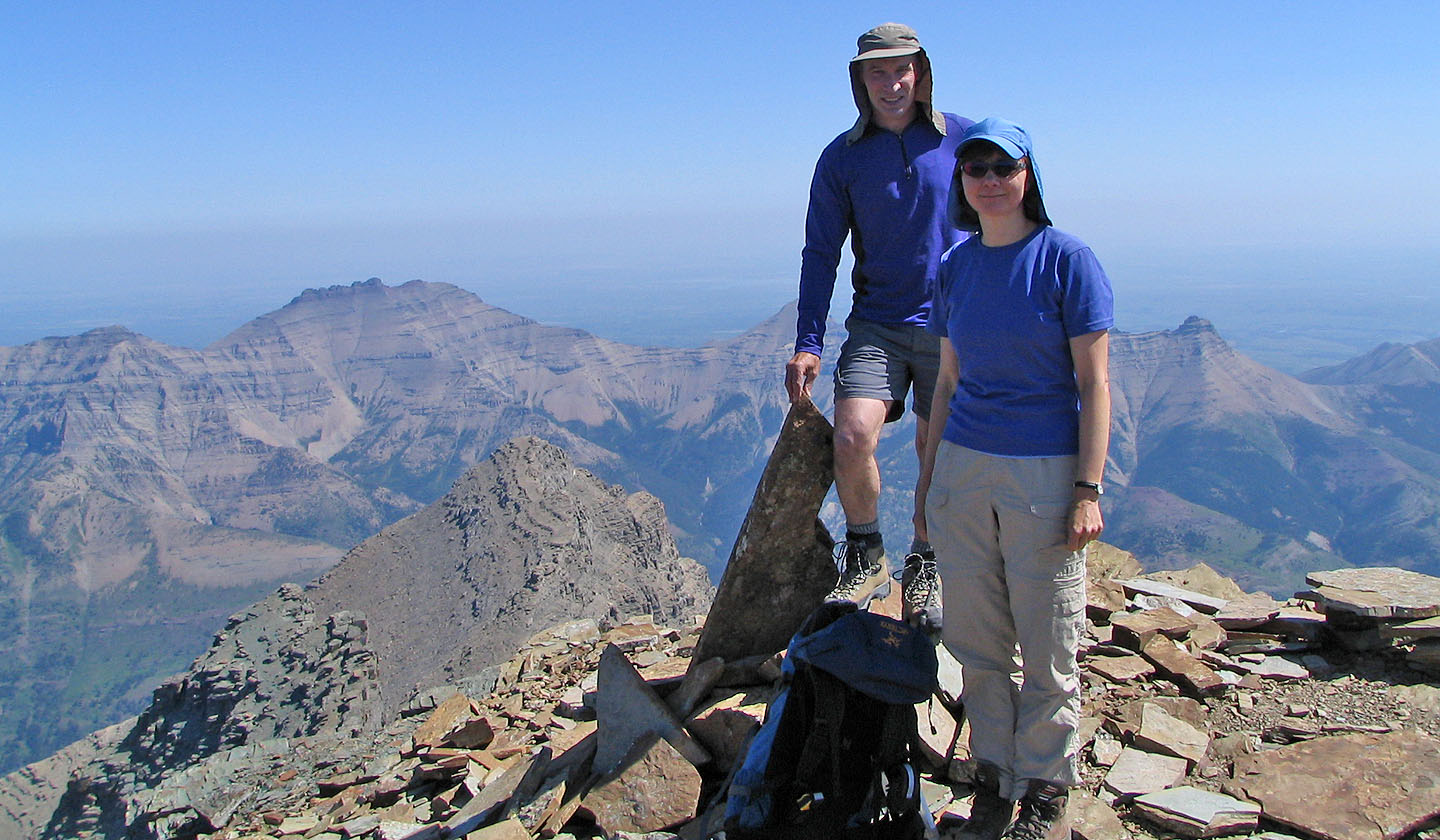 On the summit of Mount Blakiston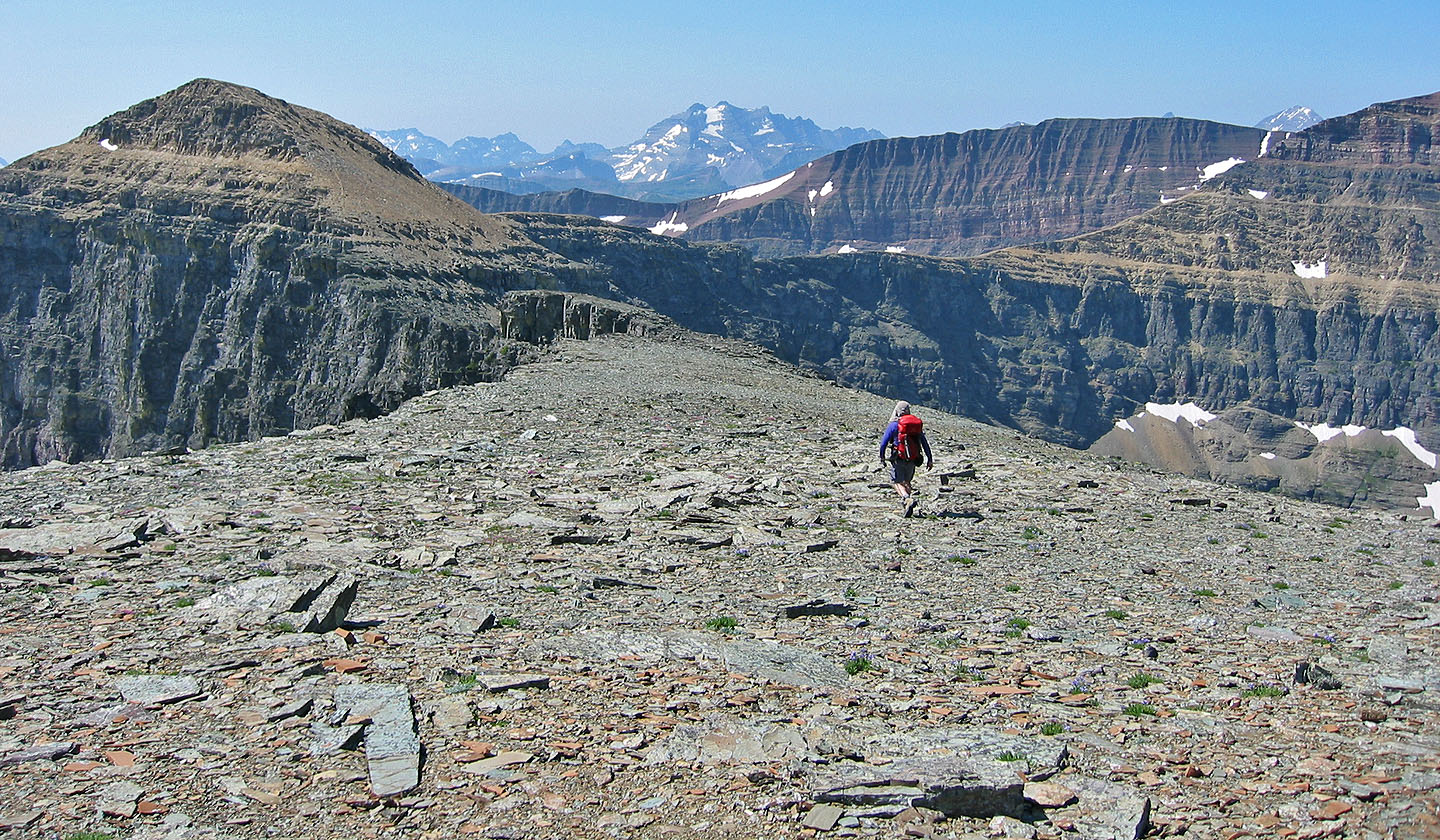 Heading to Mount Hawkins on the far right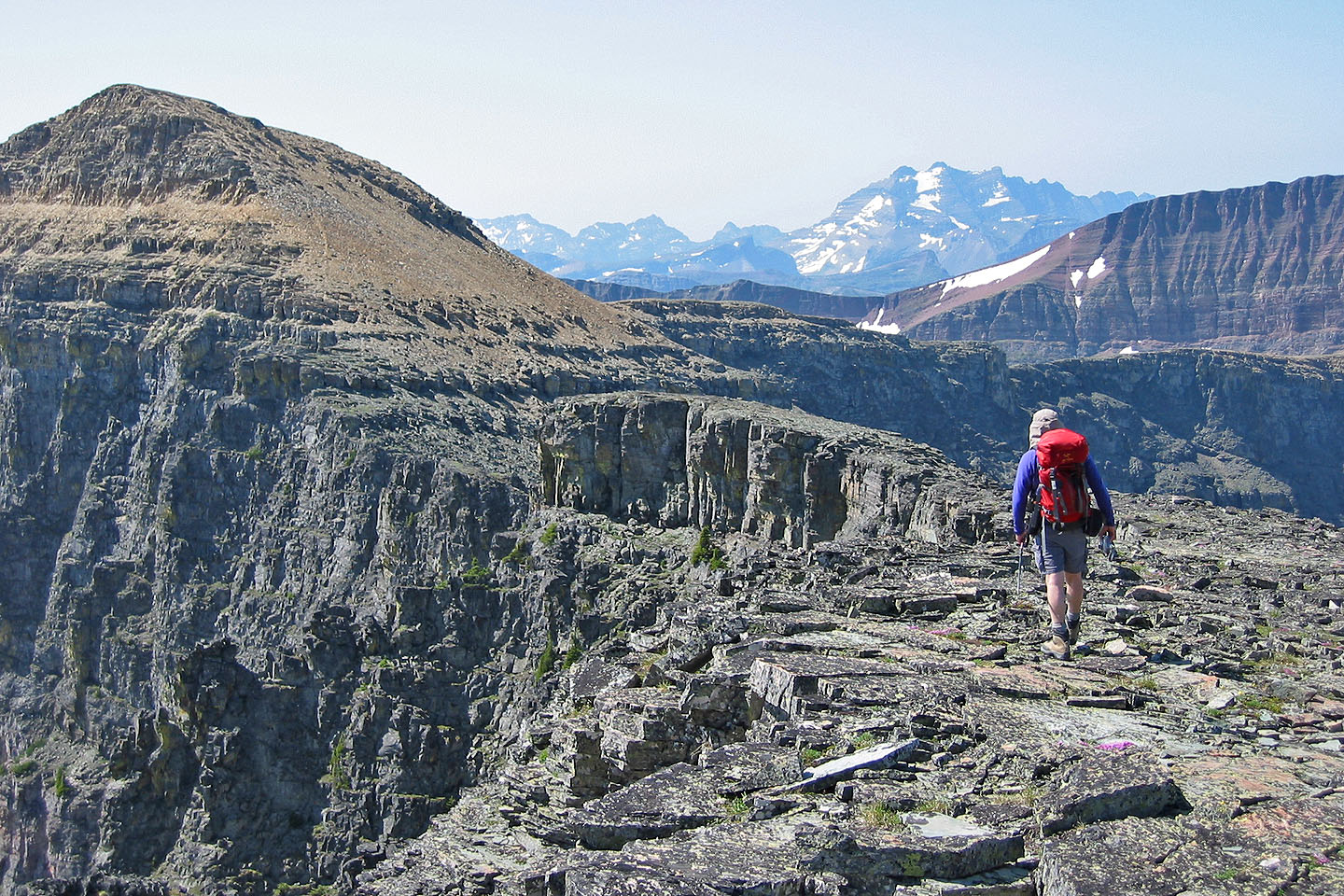 The route climbs partway up the high point ahead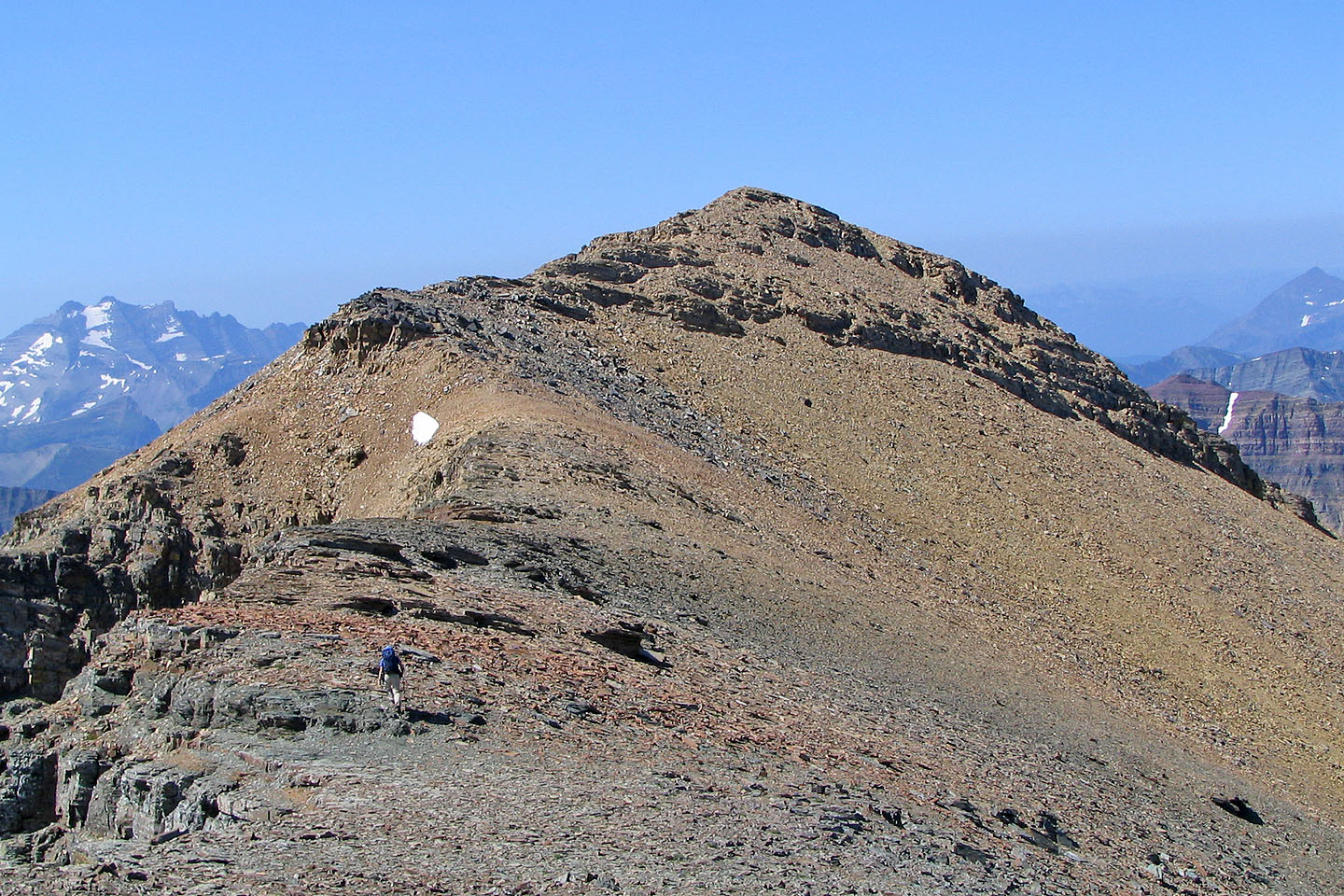 Starting up the high point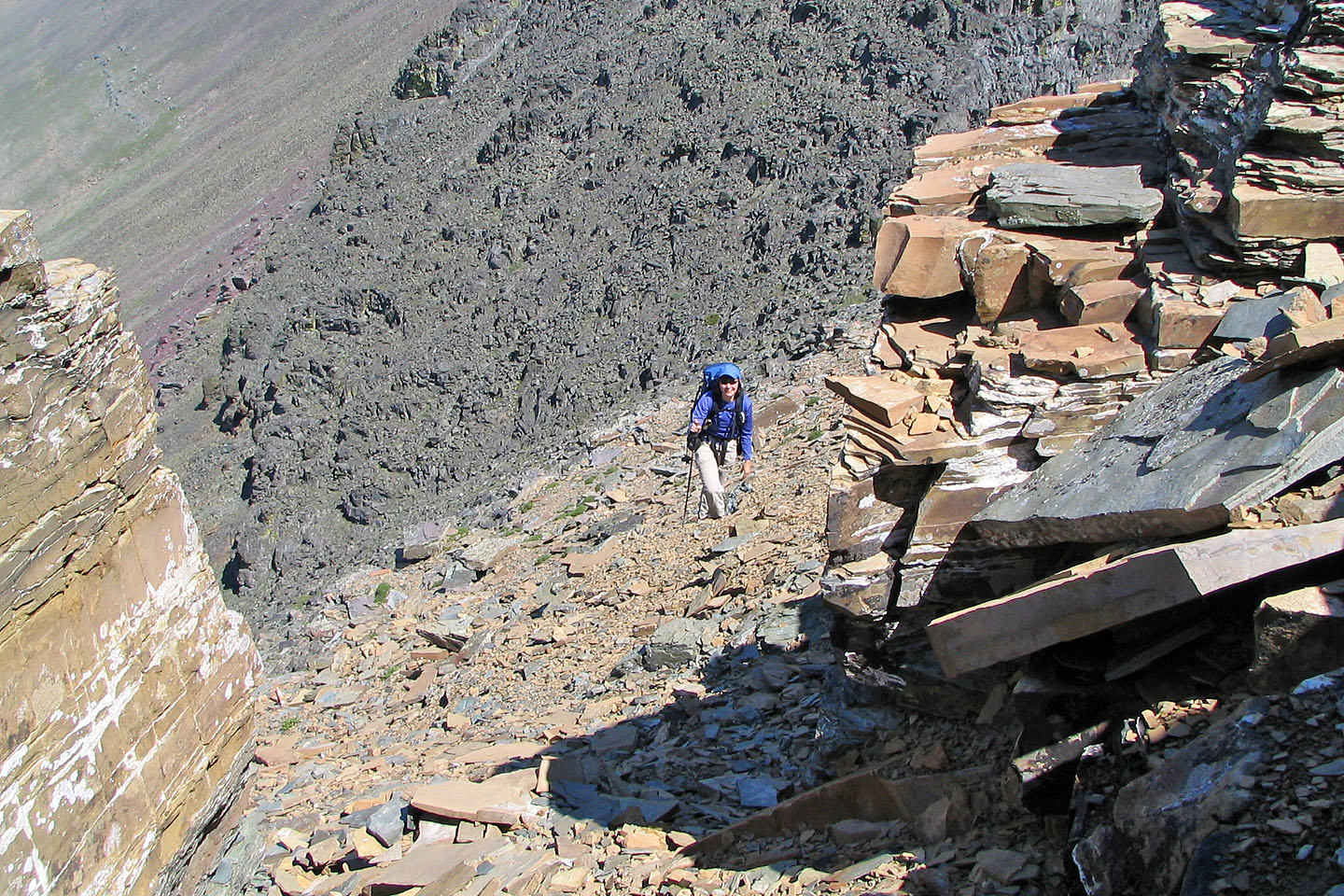 Looking back through a break we used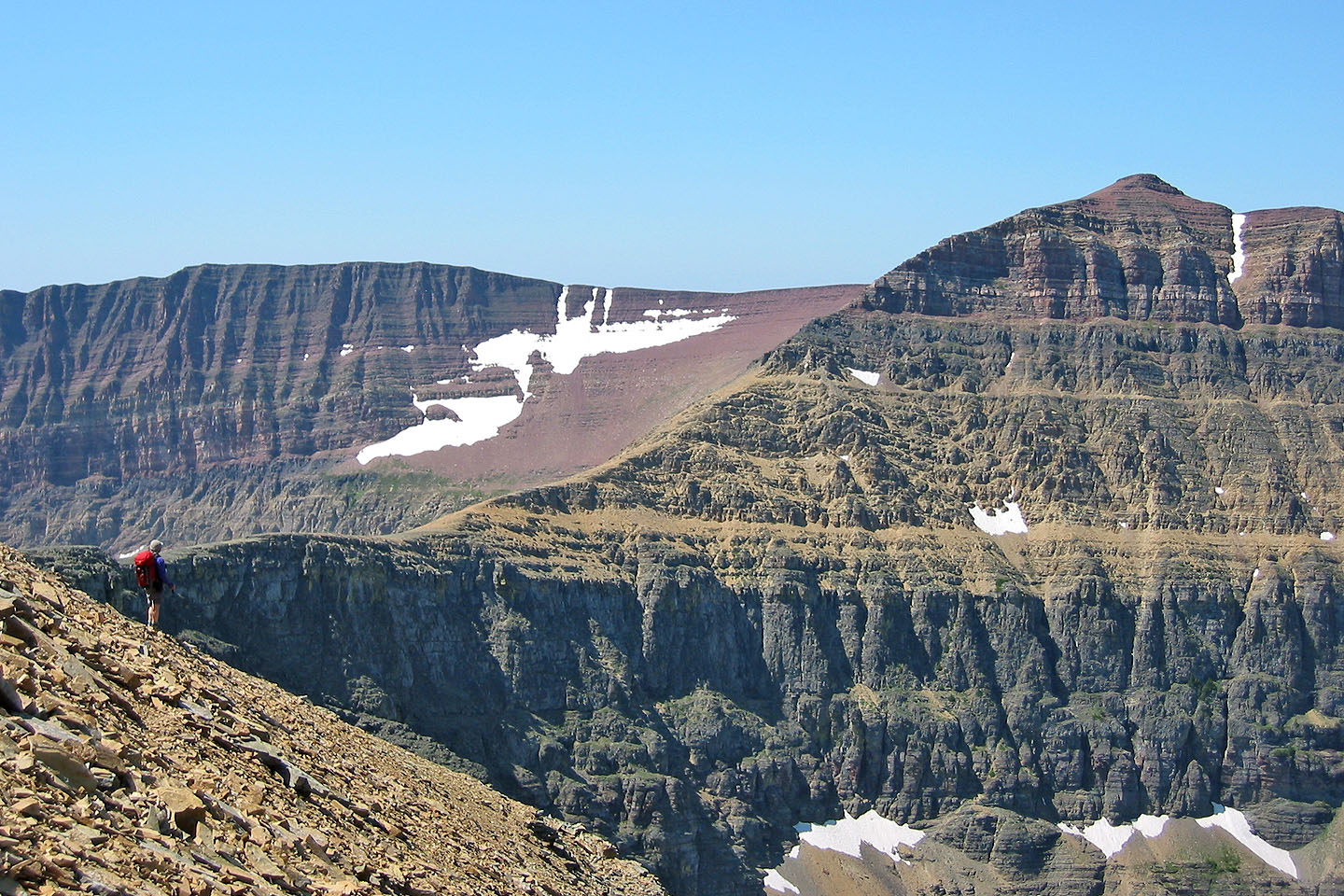 Coming down on a trail in the scree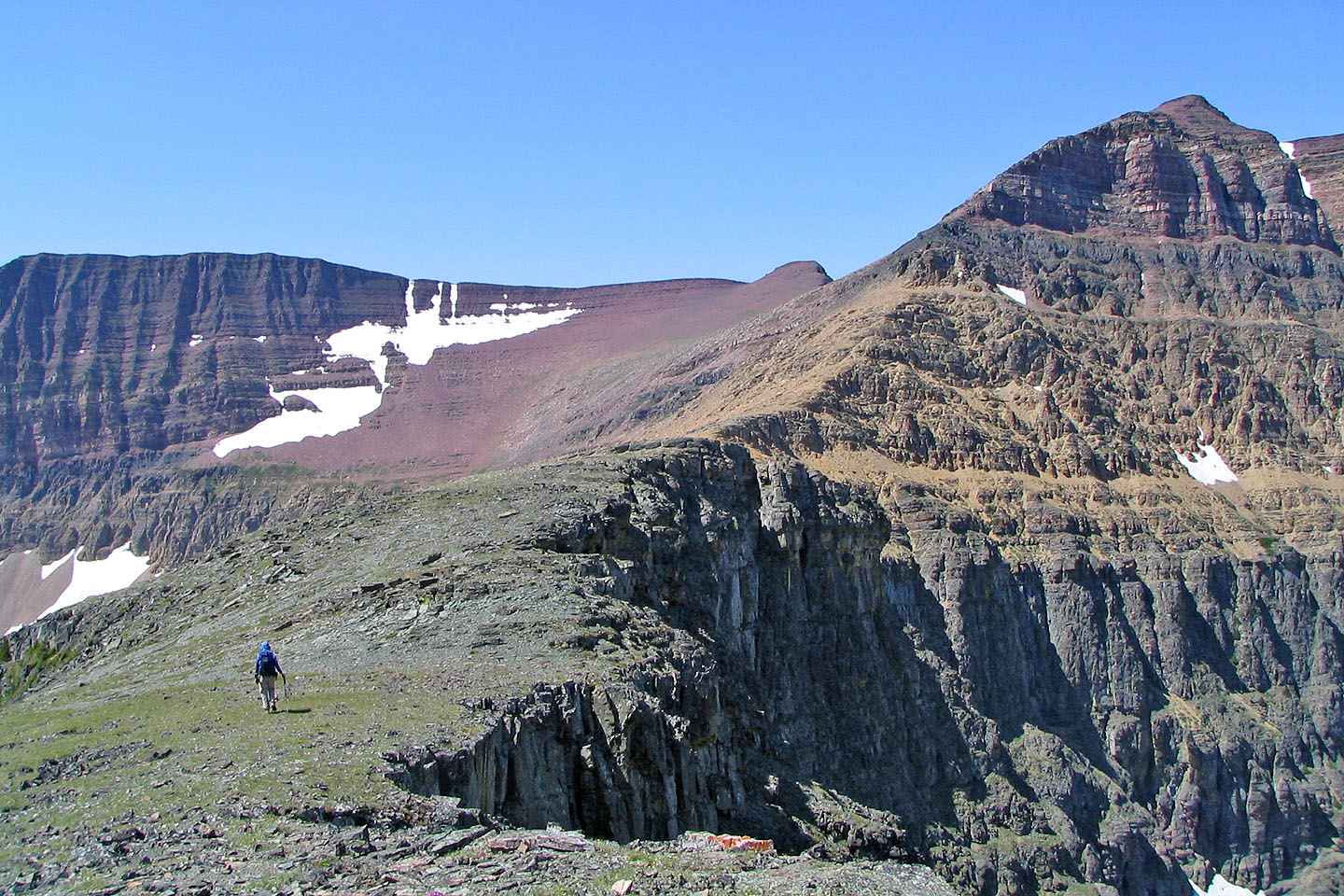 A variety of colours appeared as we approached Mount Hawkins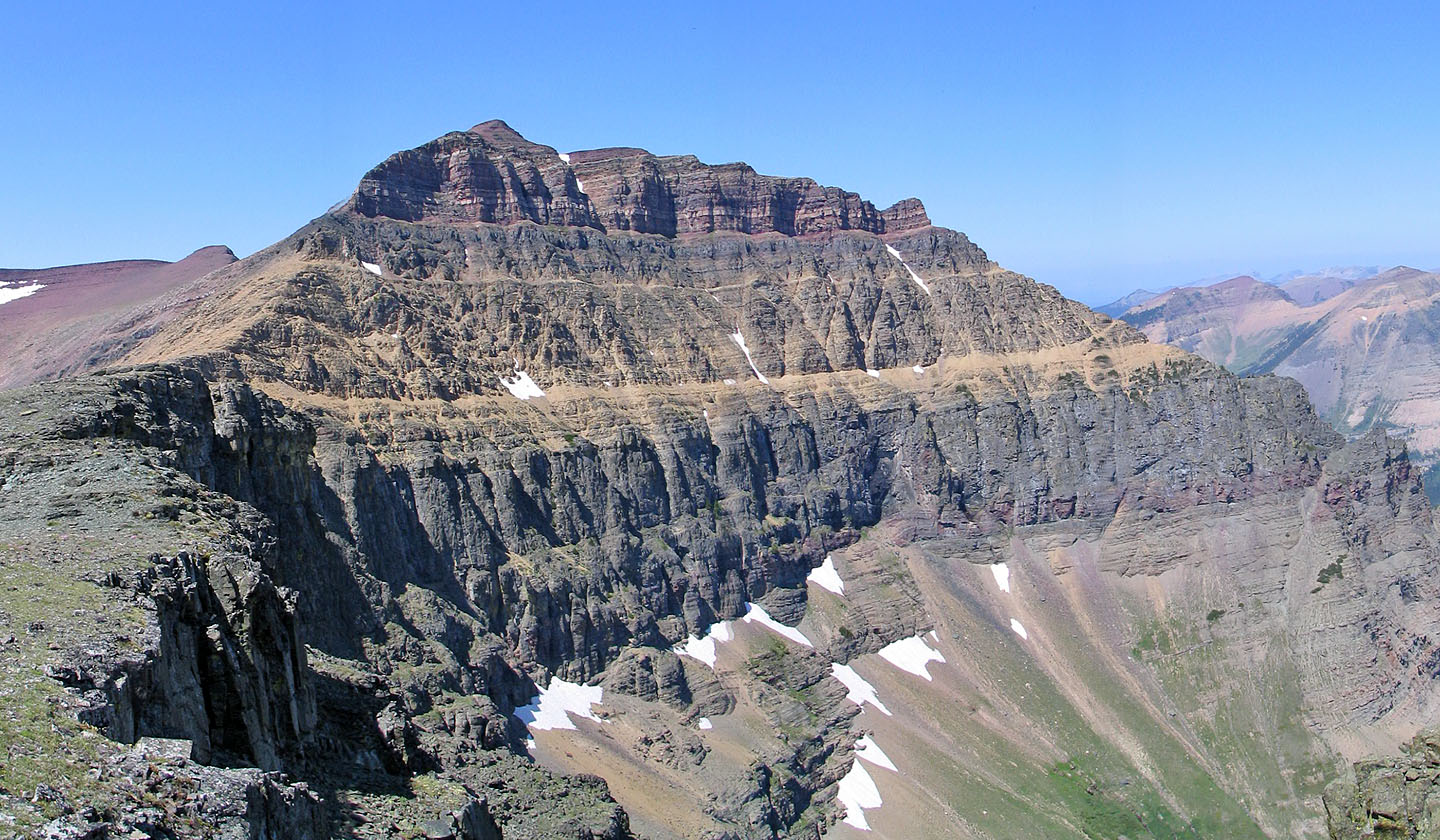 Fortunately the summit of Mount Hawkins is at the near end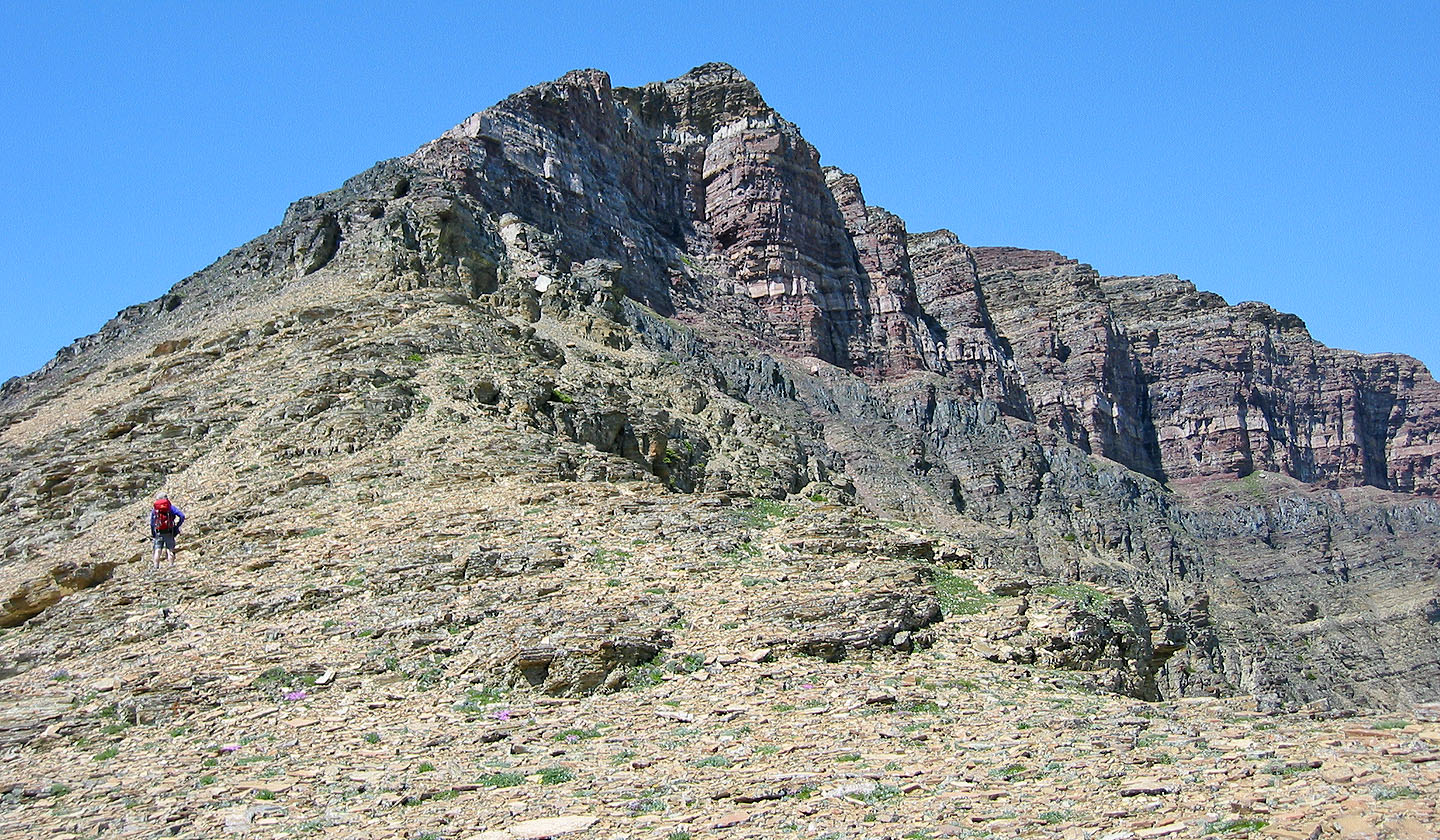 Hiking up the lower slopes of Hawkins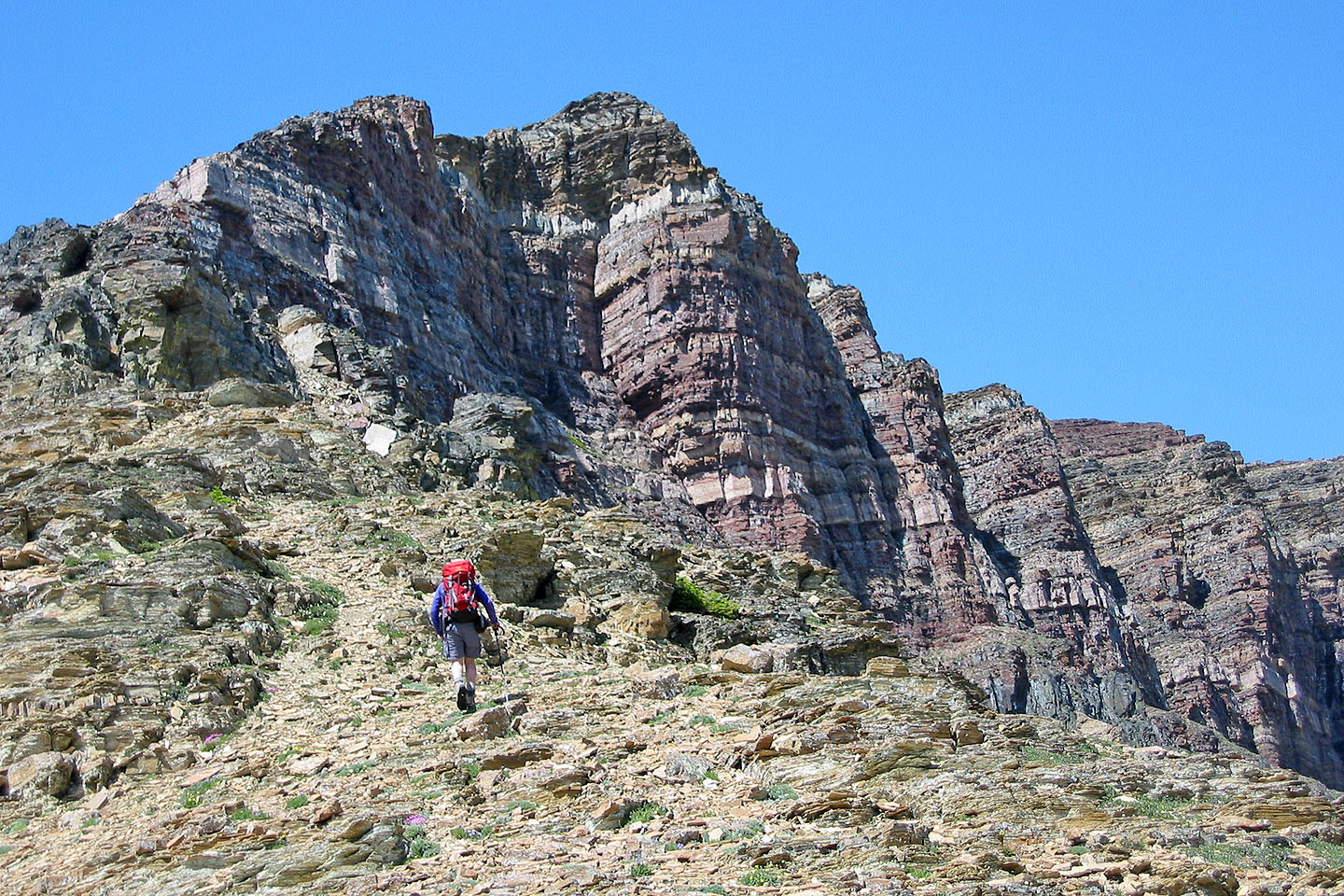 We kept left, seeking a way up the cliffs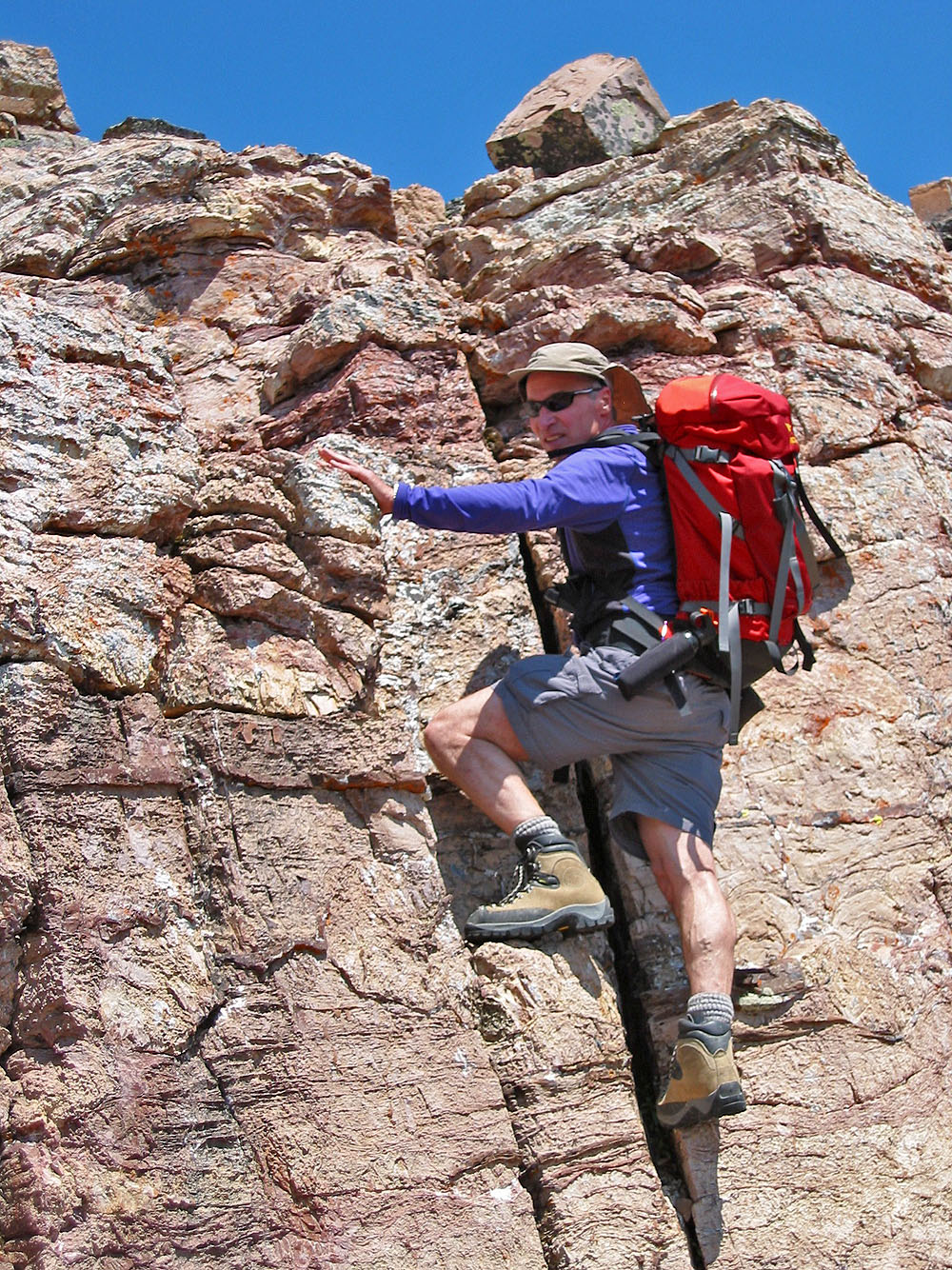 Scrambling up a short cliff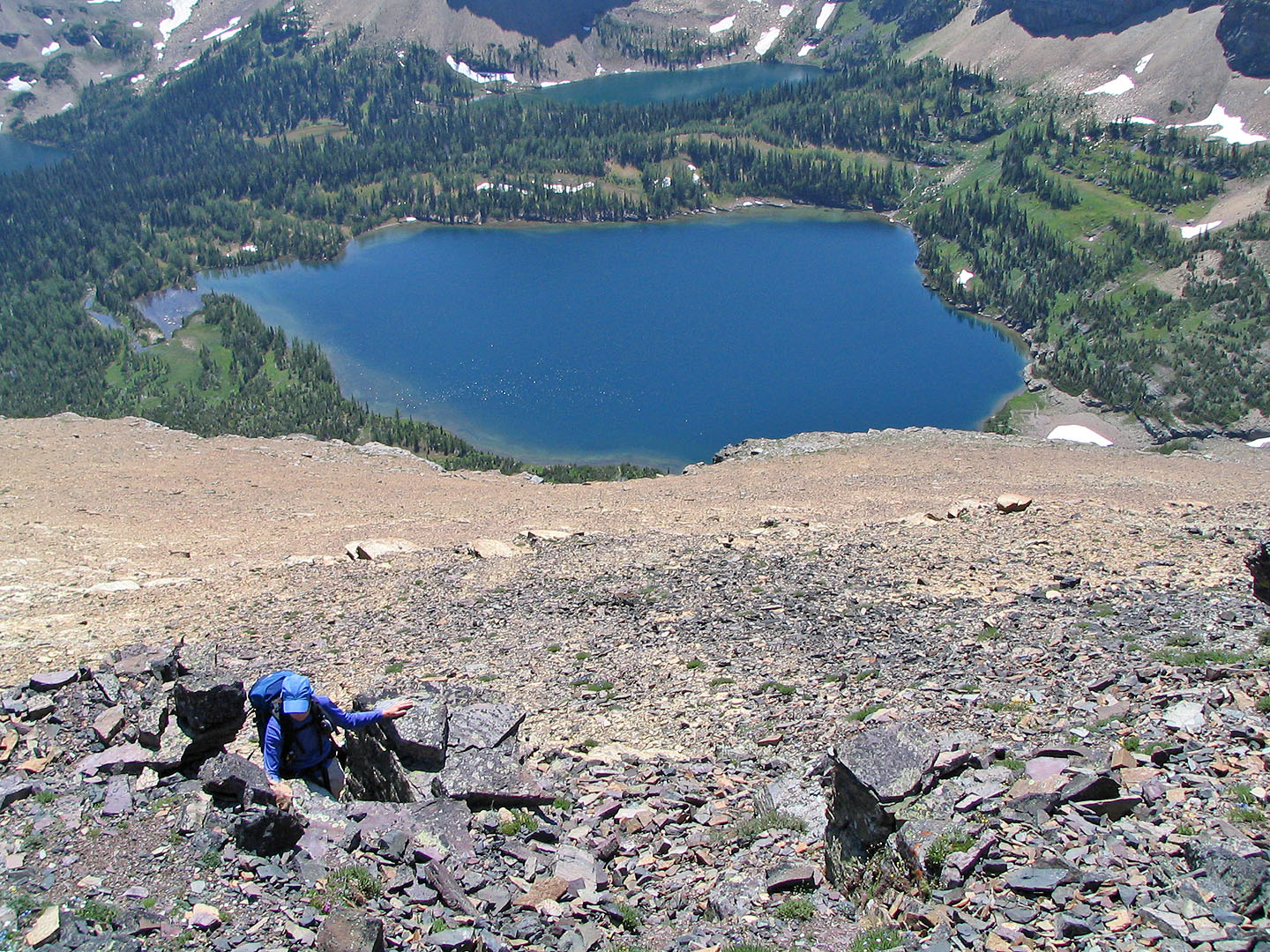 Below Hawkins is one of the Lineham Lakes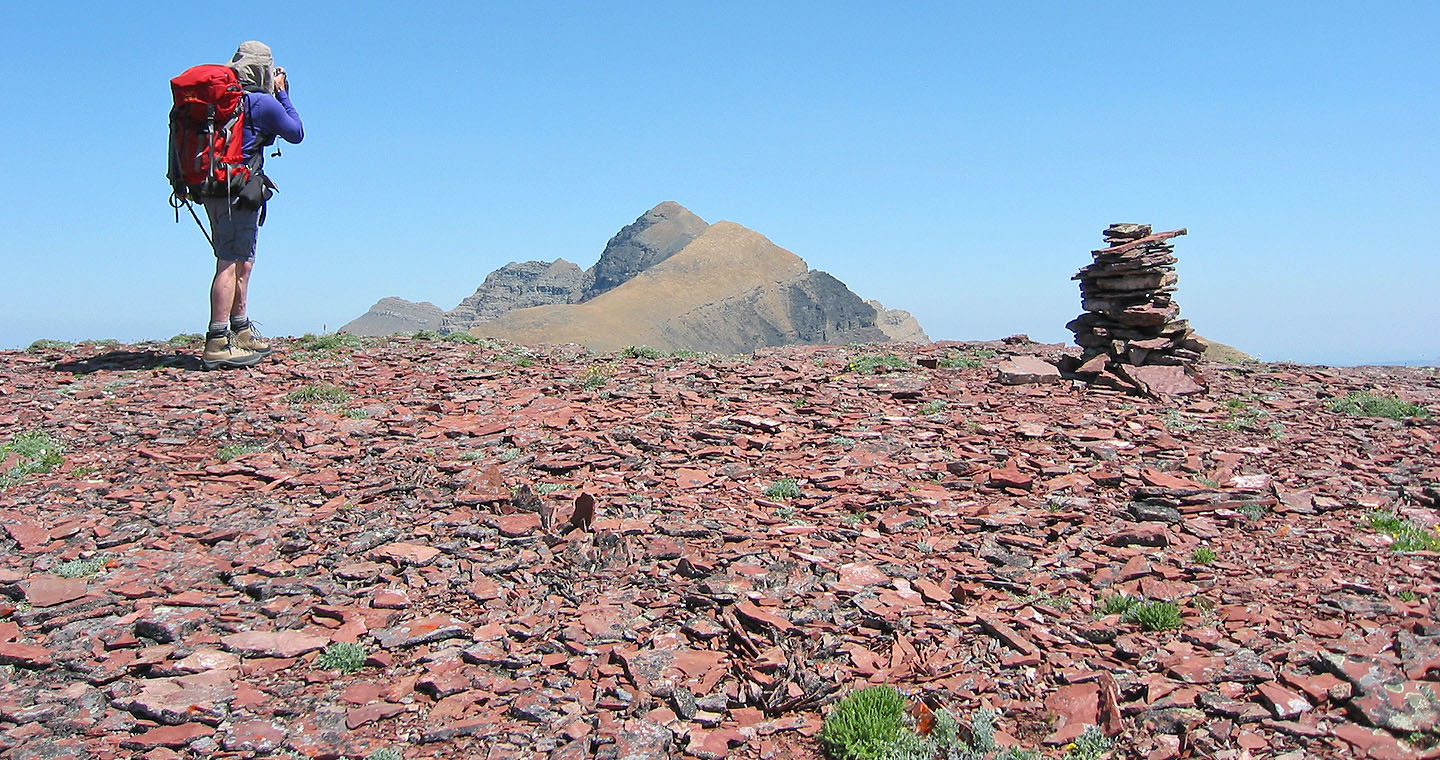 From the summit of Hawkins, I took a photo of Blakiston (mouse over)


360° View from the top of Mount Hawkins. Mount Blakiston and Mount Lineham are on the left.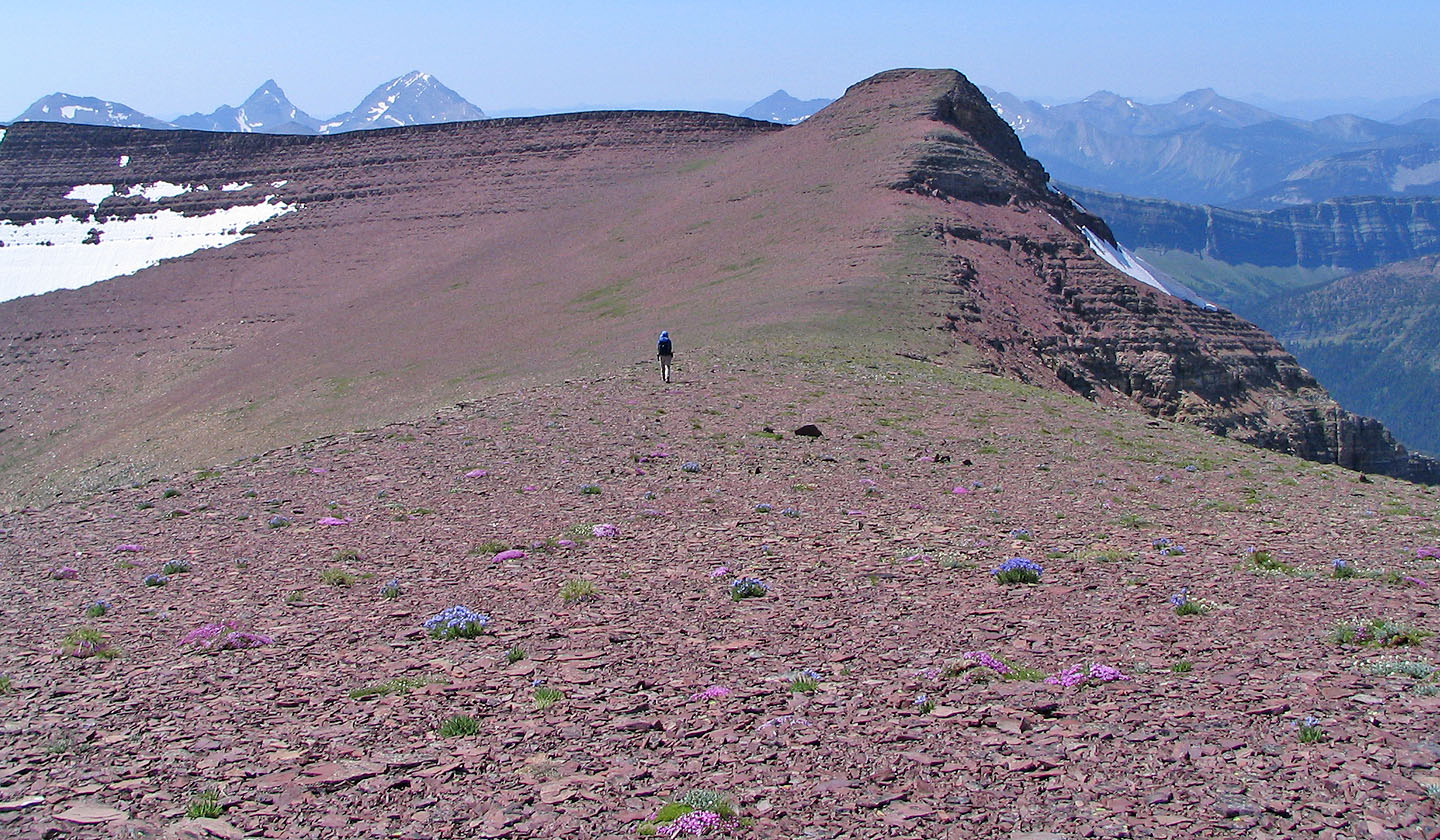 After leaving Mount Hawkins we head for the ridge that leads to Mount Lineham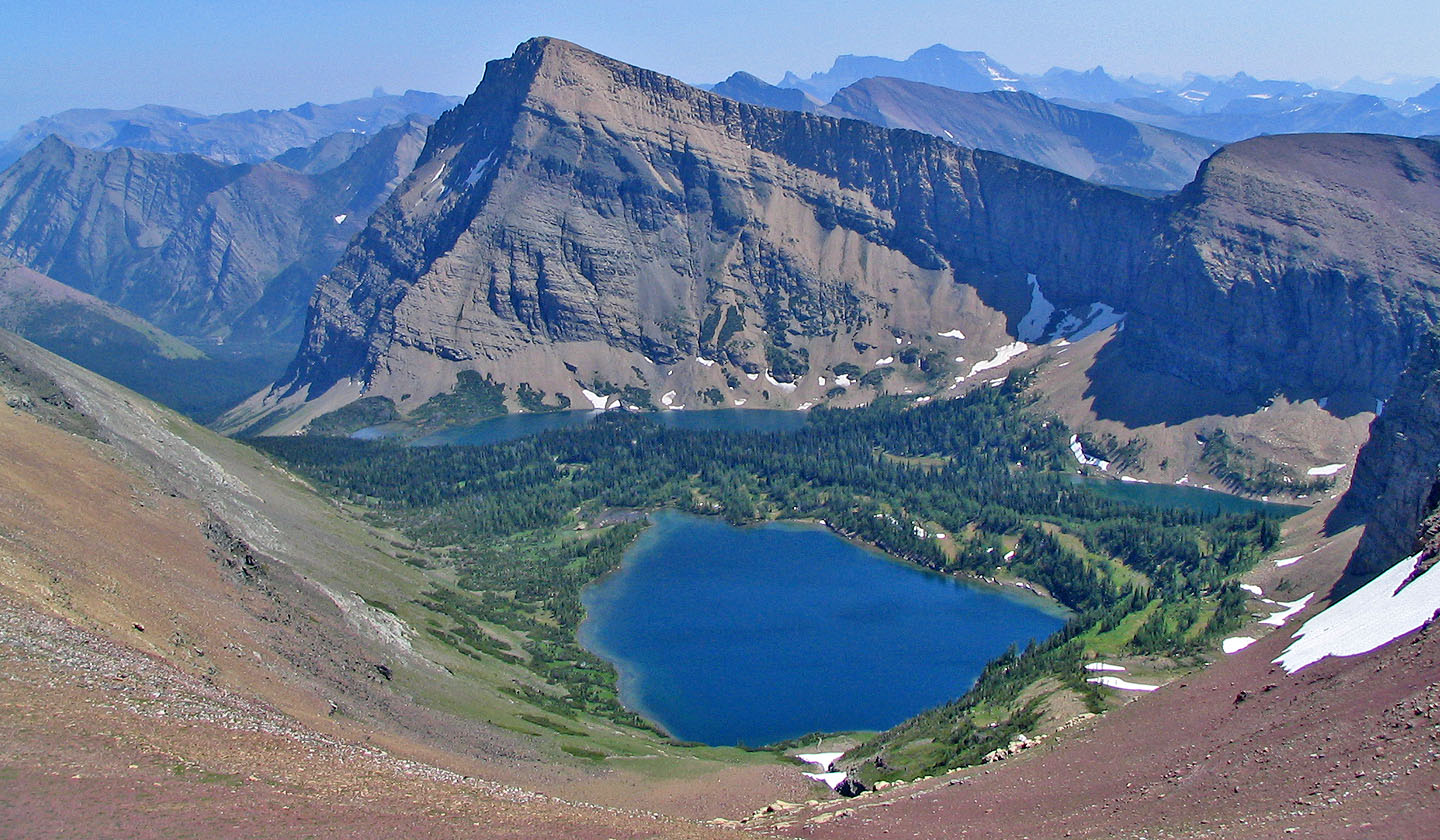 Mount Lineham and Lineham Lakes after leaving Mount Hawkins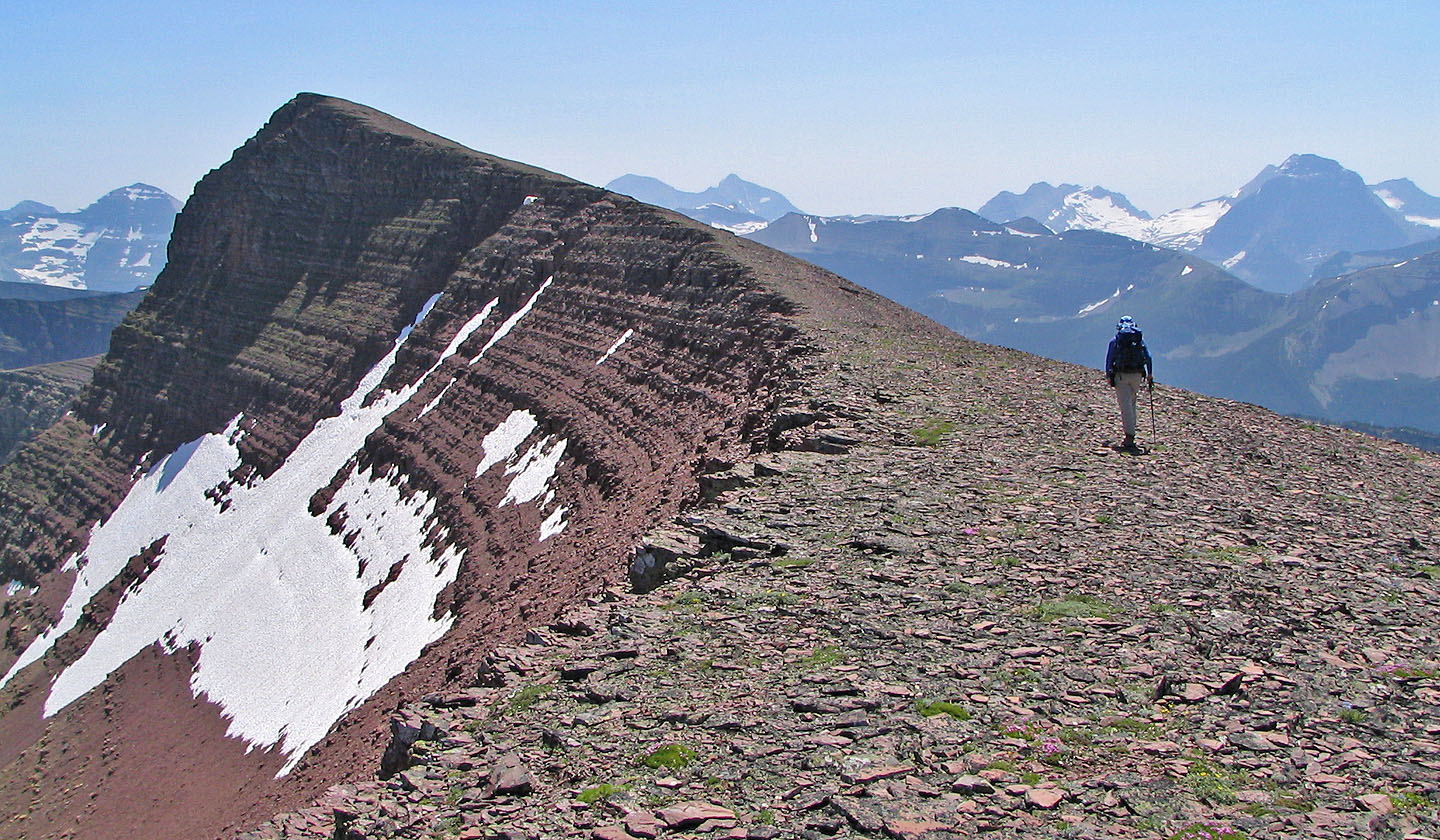 An enjoyable ridge walk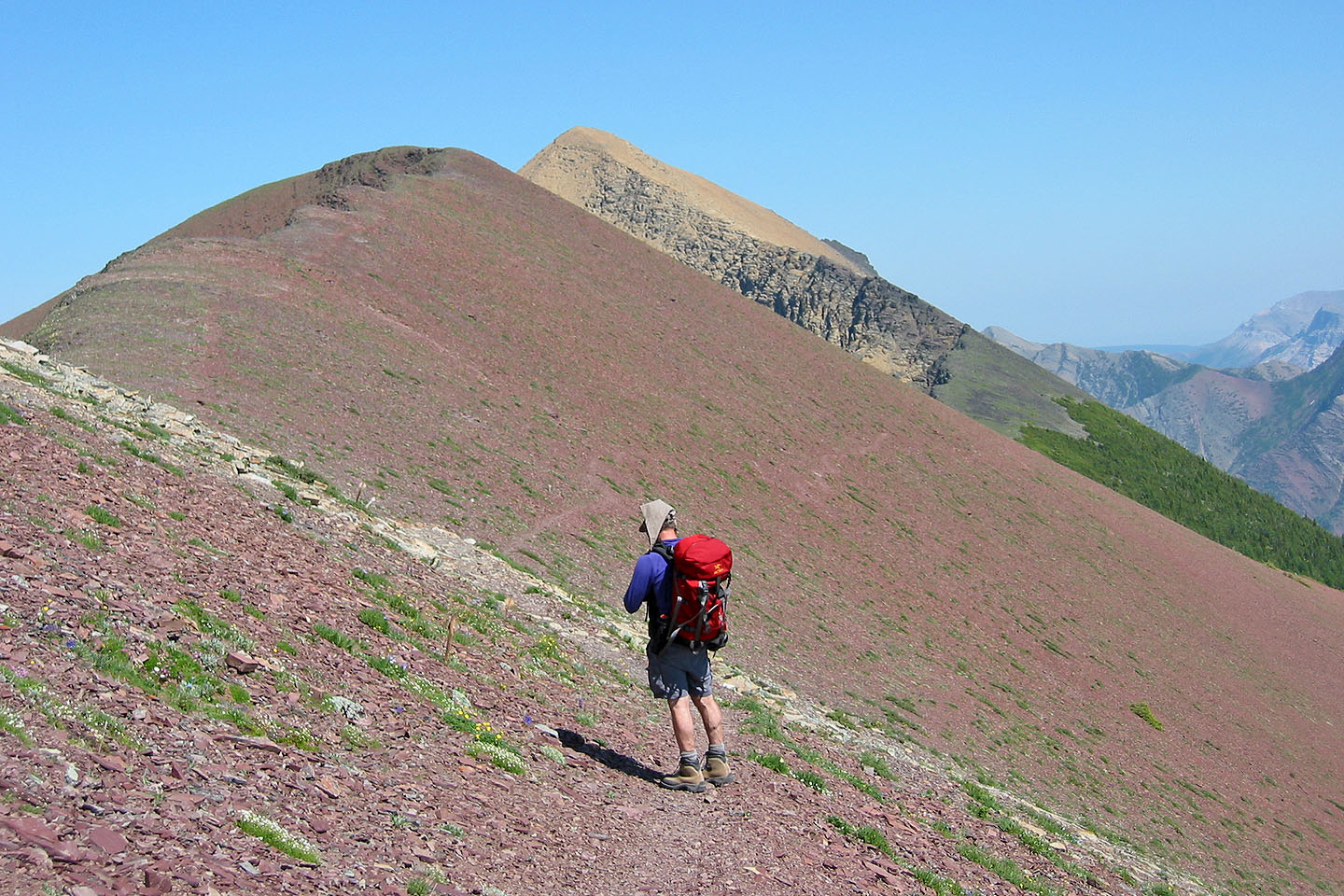 The summit of Lineham appears after the next high point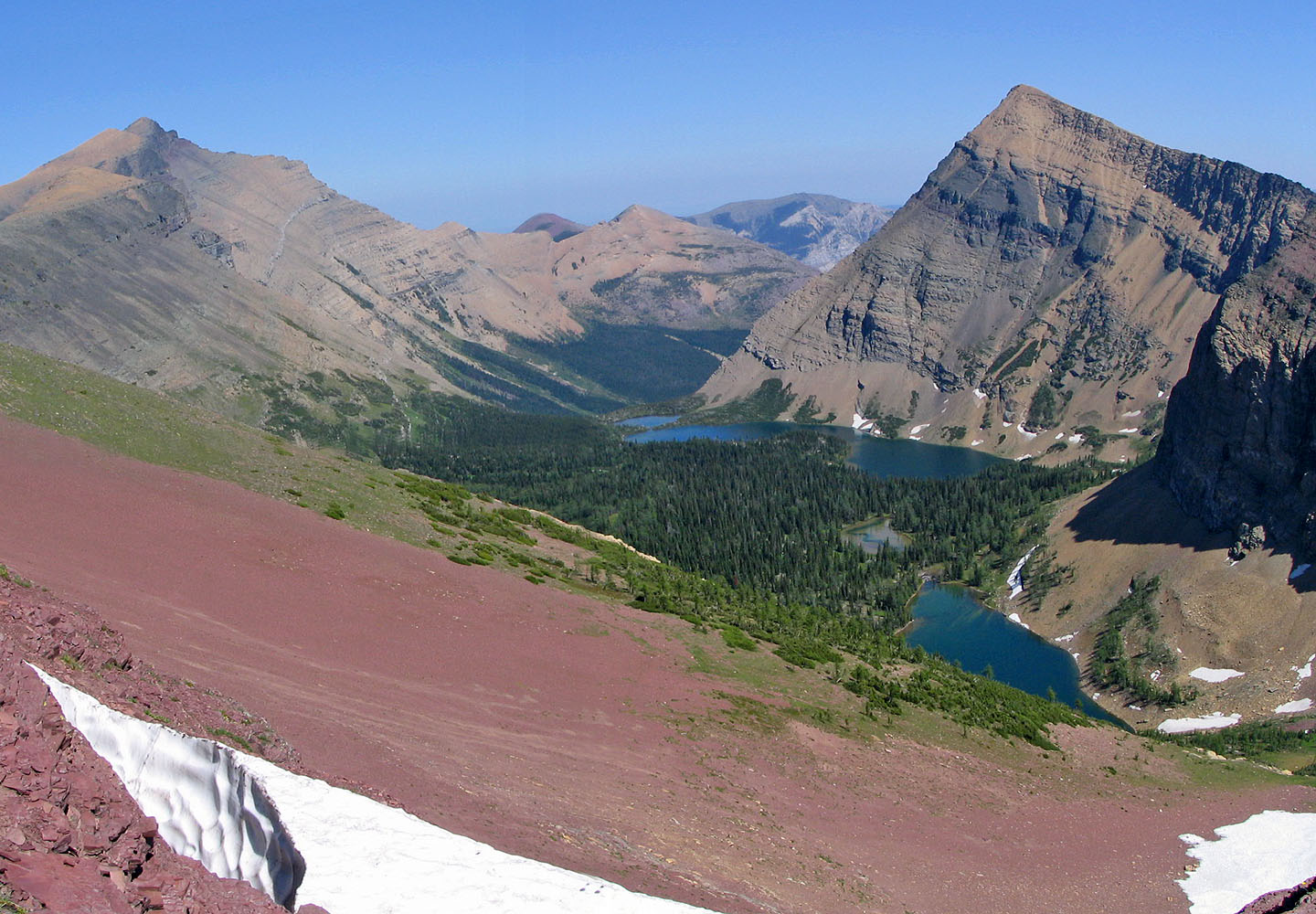 View of the valley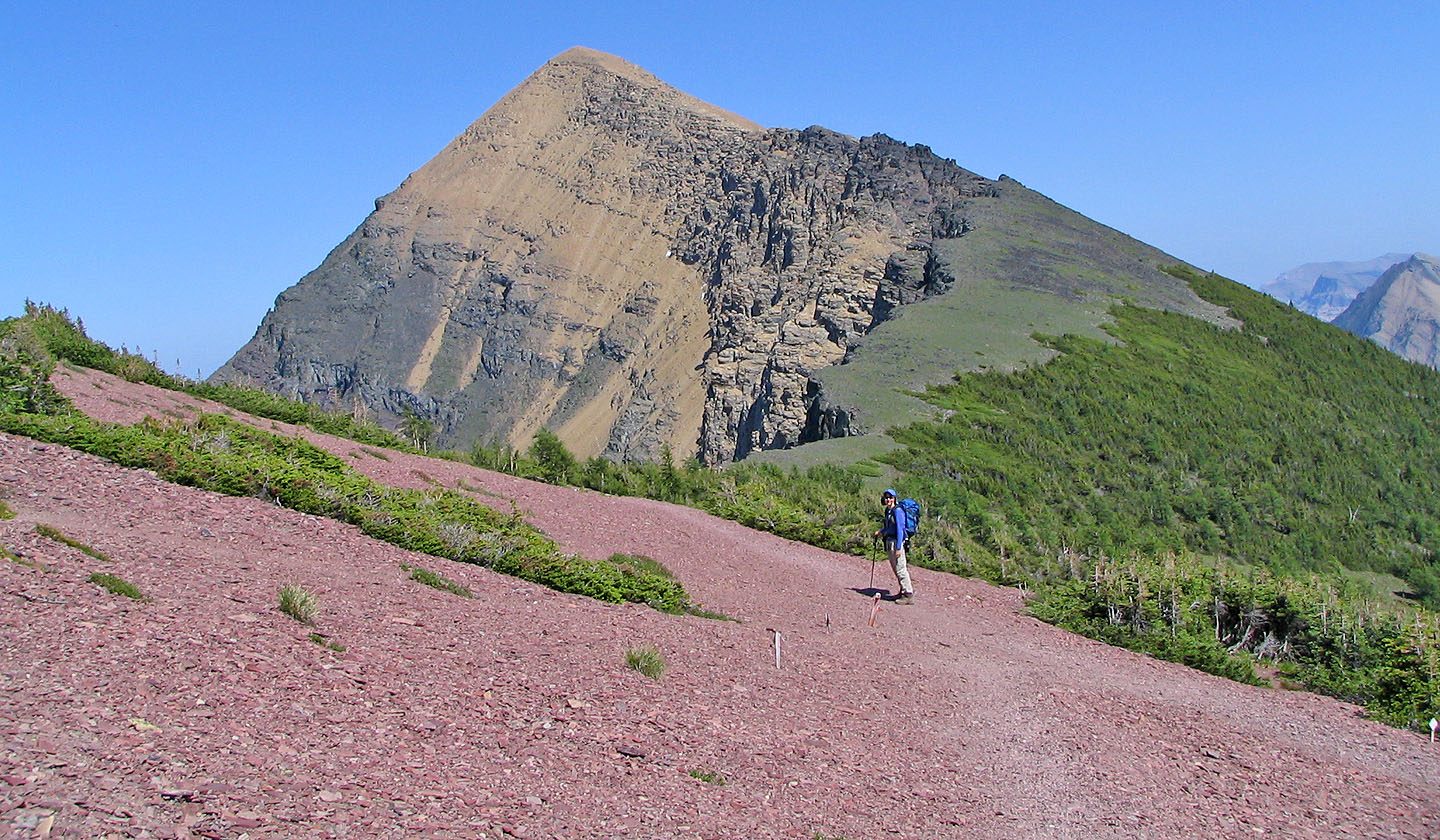 We found the ascent of Mount Lineham demanding as we were tired by this time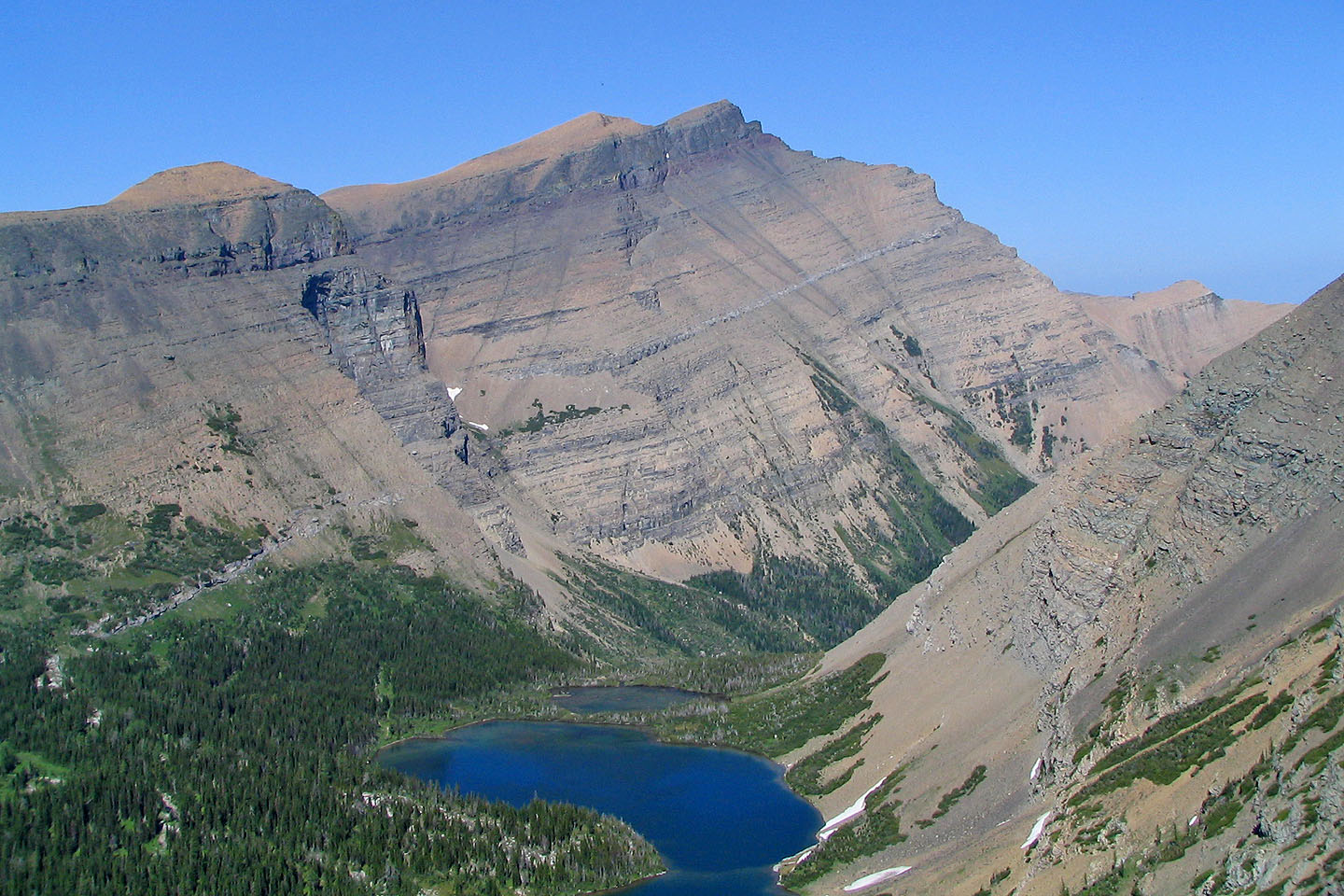 Looking across the valley at Blakiston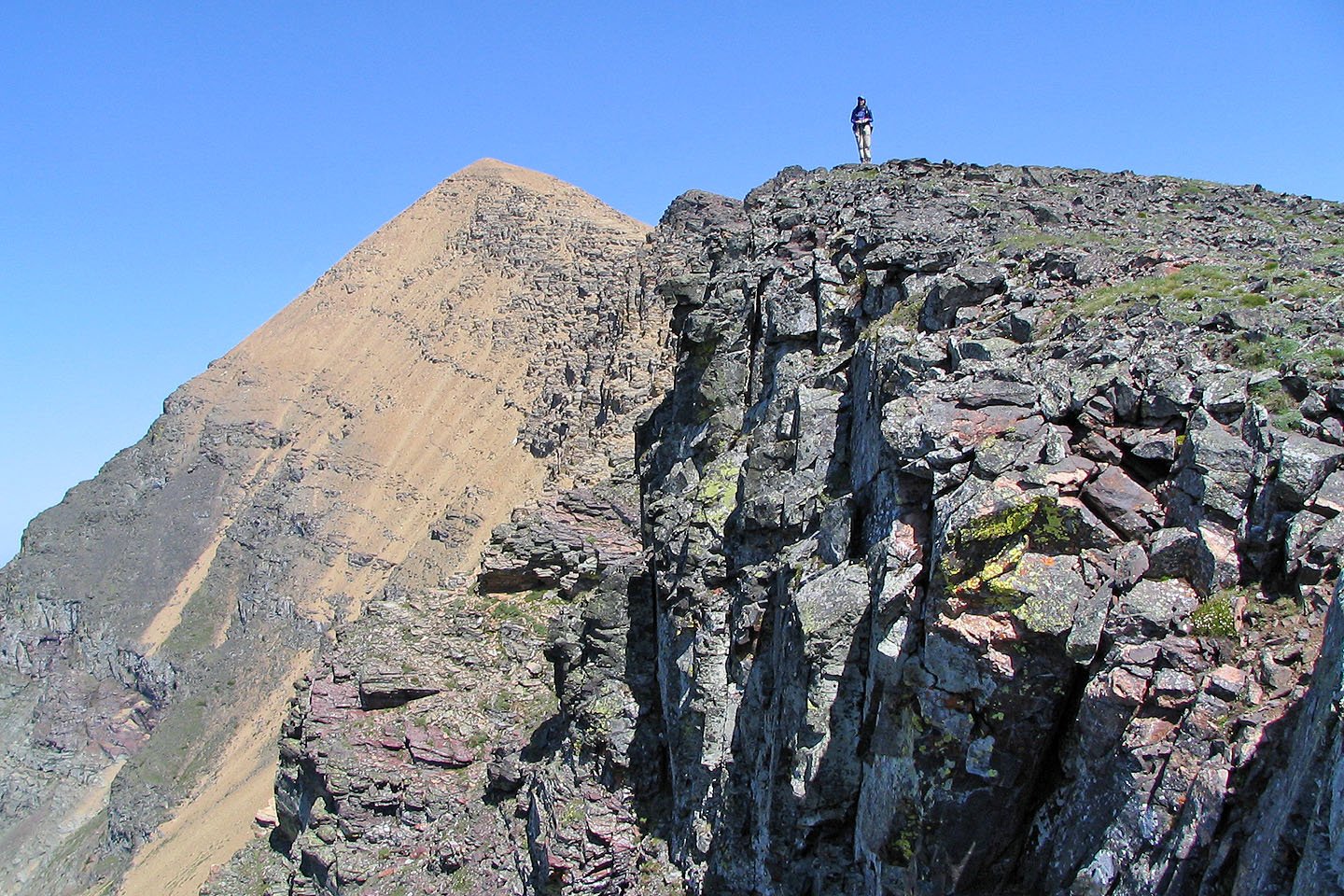 We followed the ridge to the summit of Lineham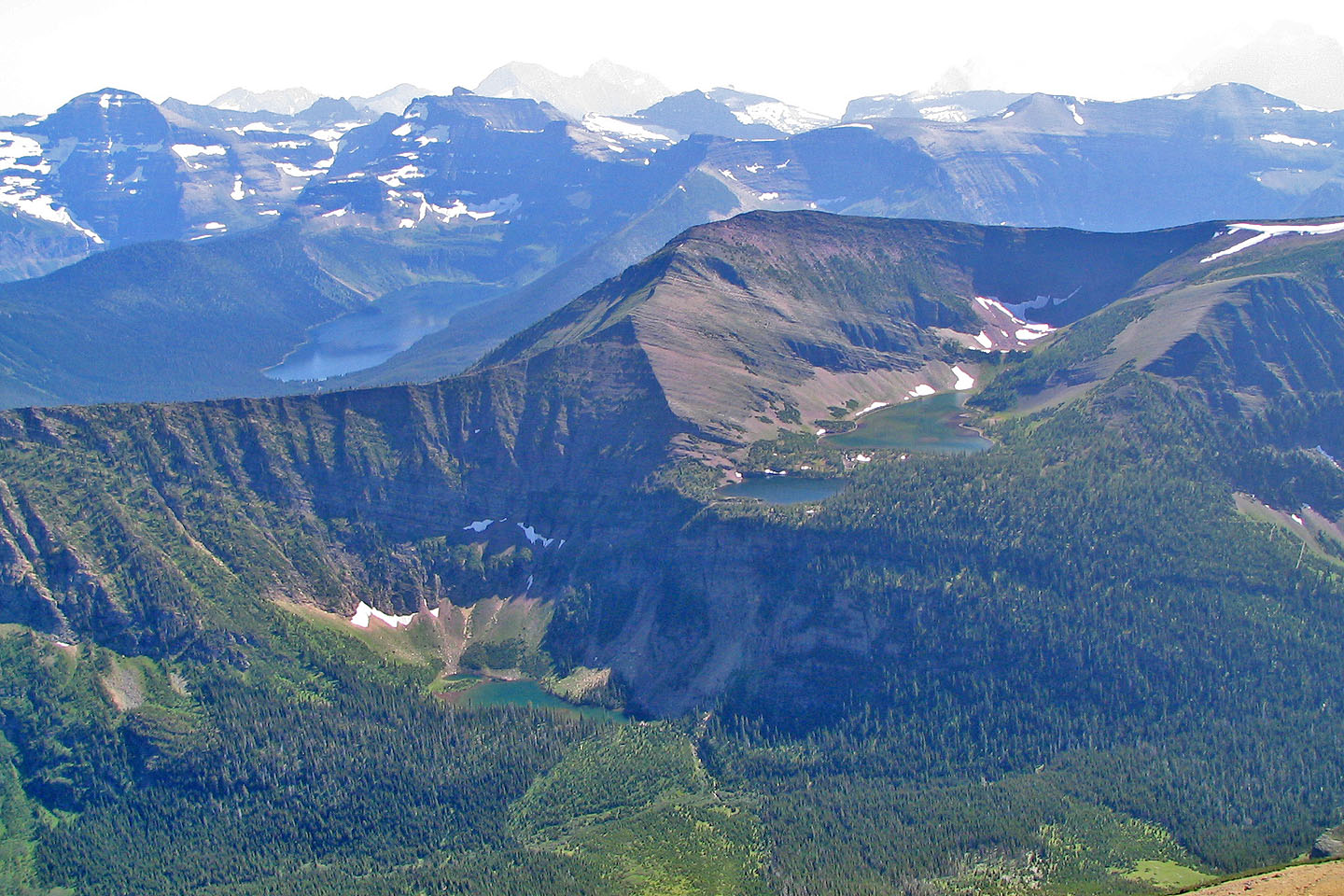 Looking down at the lakes from Mount Lineham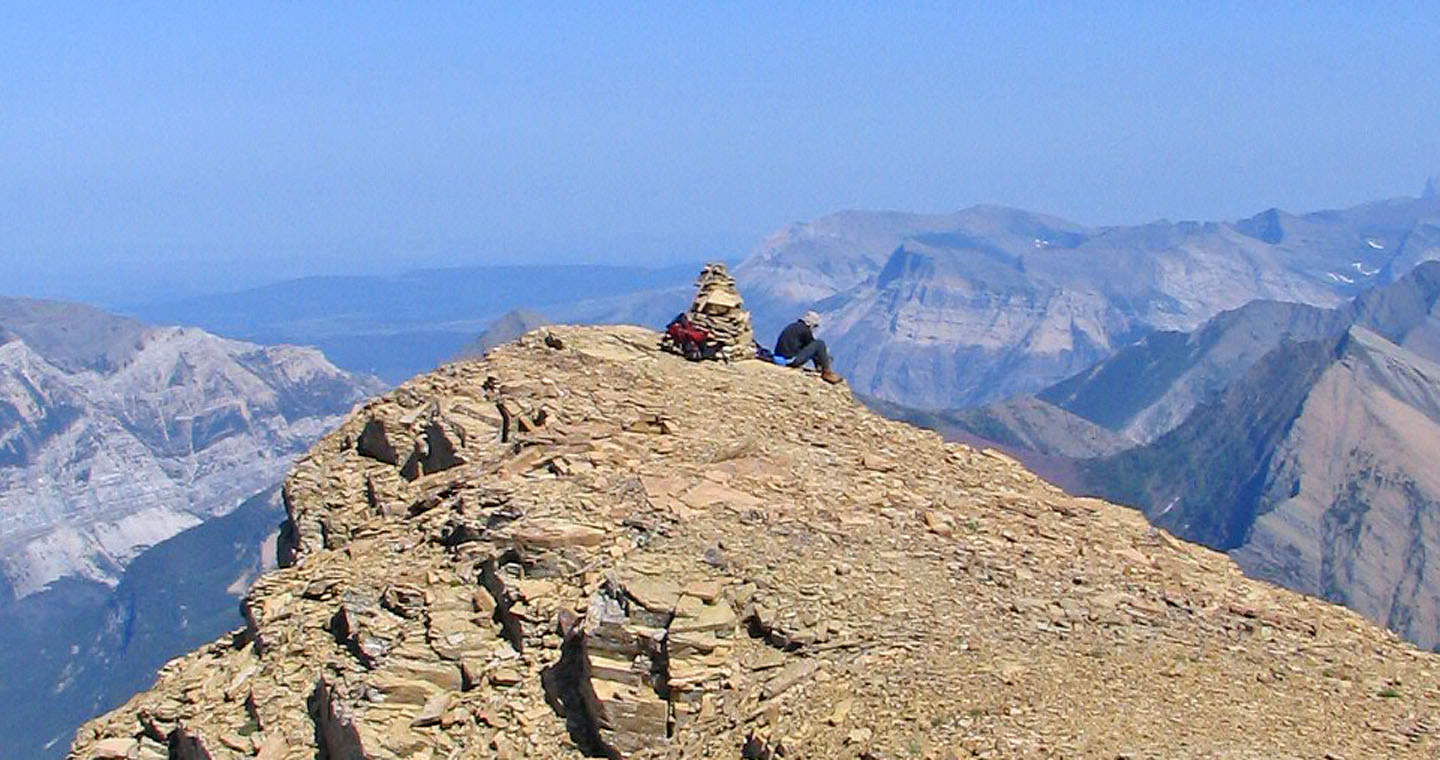 Sitting by the summit cairn

Panorama from the summit of Mount Lineham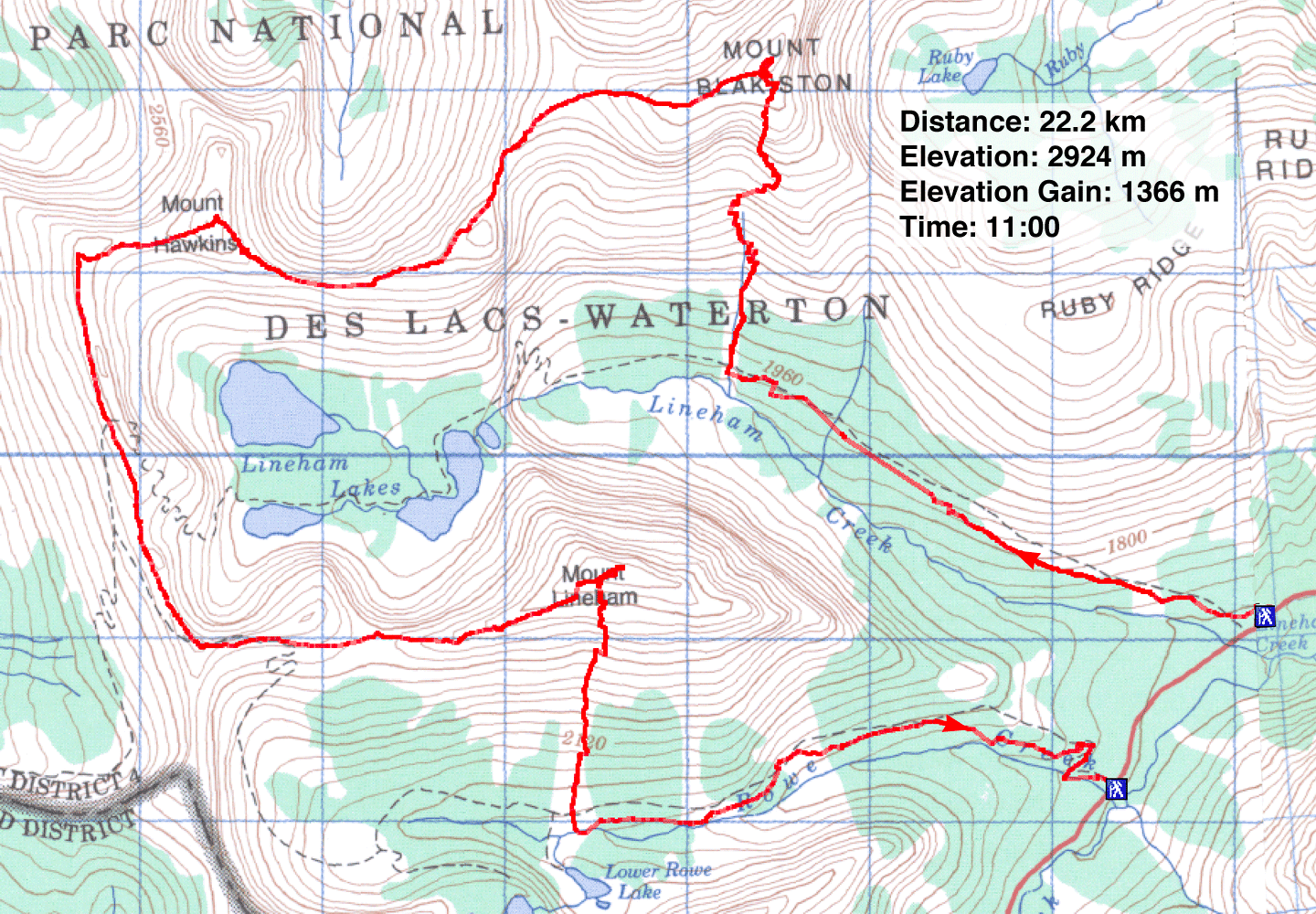 82 G/1 Sage Creek