bobspirko.ca | Home | Canada Trips | US Trips | Hiking | Snowshoeing | MAP | About


View from a high point past the summit
Opal Ridge North Peak
Kananaskis, Alberta
July 21, 2002
Distance: 7.0 km
Cumulative Elevation Gain: 925 m
The North Peak is actually the start of a long ridge. Dinah and I parked on the side of Highway 40 and hiked up the steep west slope of Opal Ridge. After that, it was a matter of following the ridge south to the summit.
The North Peak, according to my GPS receiver, sits at 2416 m and gains 824 m from the trailhead, a trek of 2.6 km from the trailhead. However, it's worth pushing on because of the better views and easy hiking. Dinah and I continued along the ridge to ascend a slightly higher point, 307315, before returning the same way.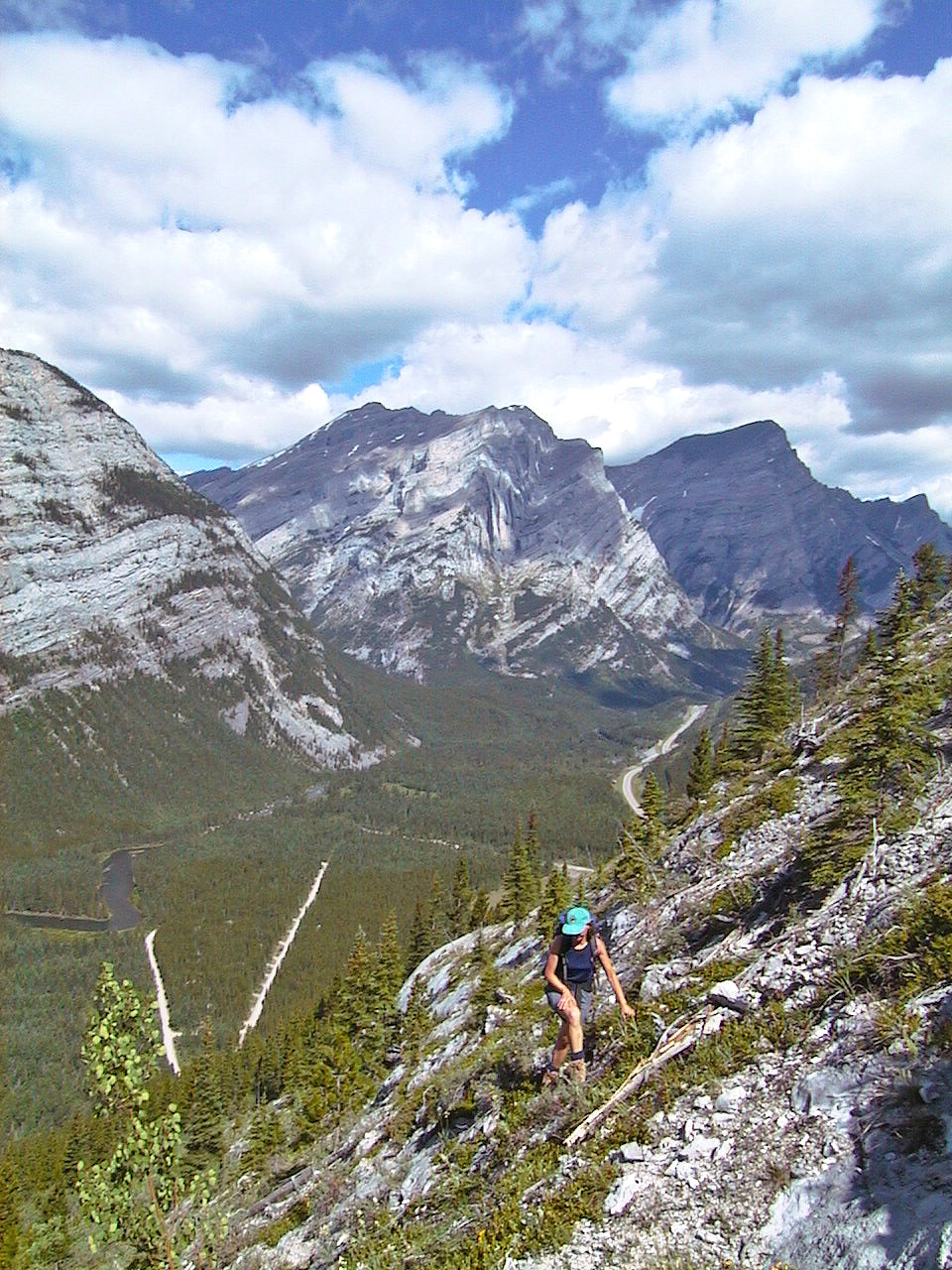 Making our way up the ridge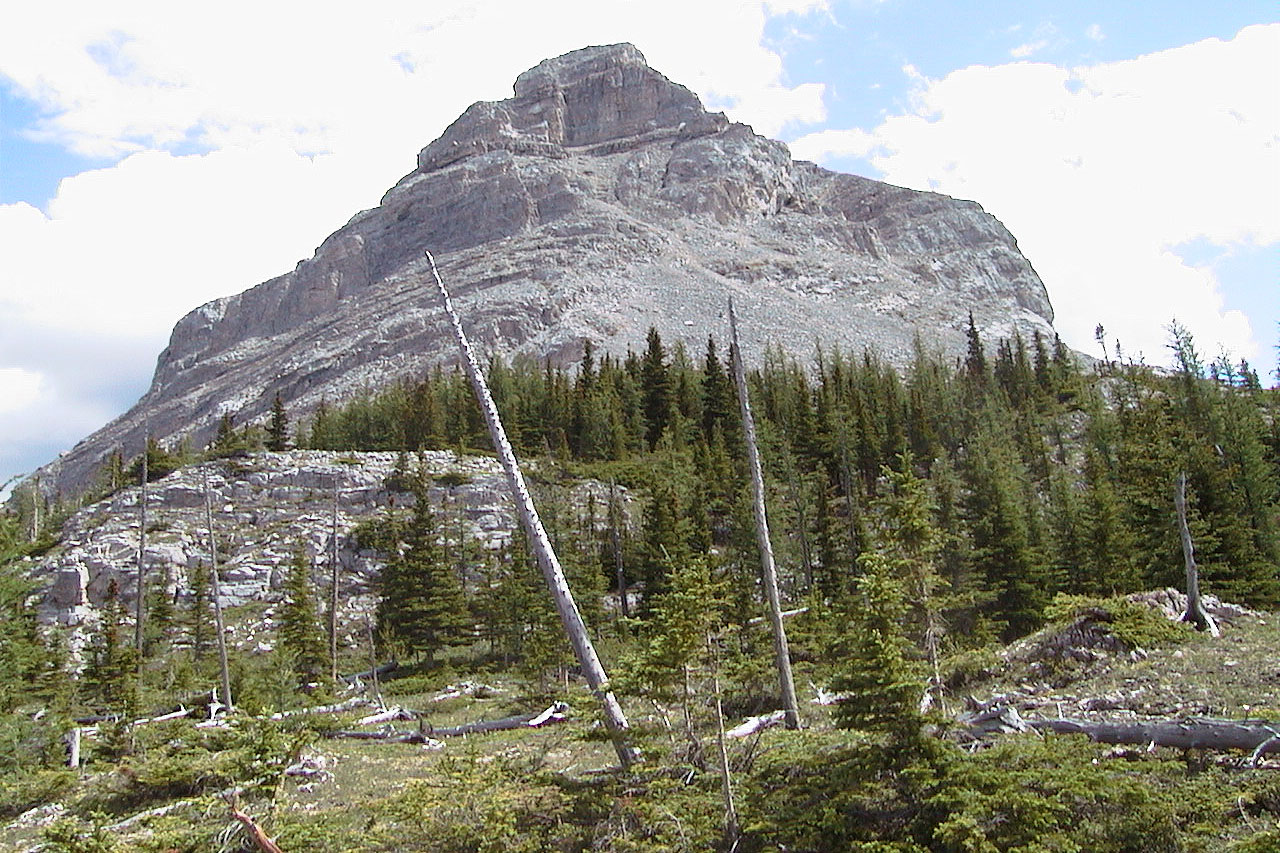 On the ridge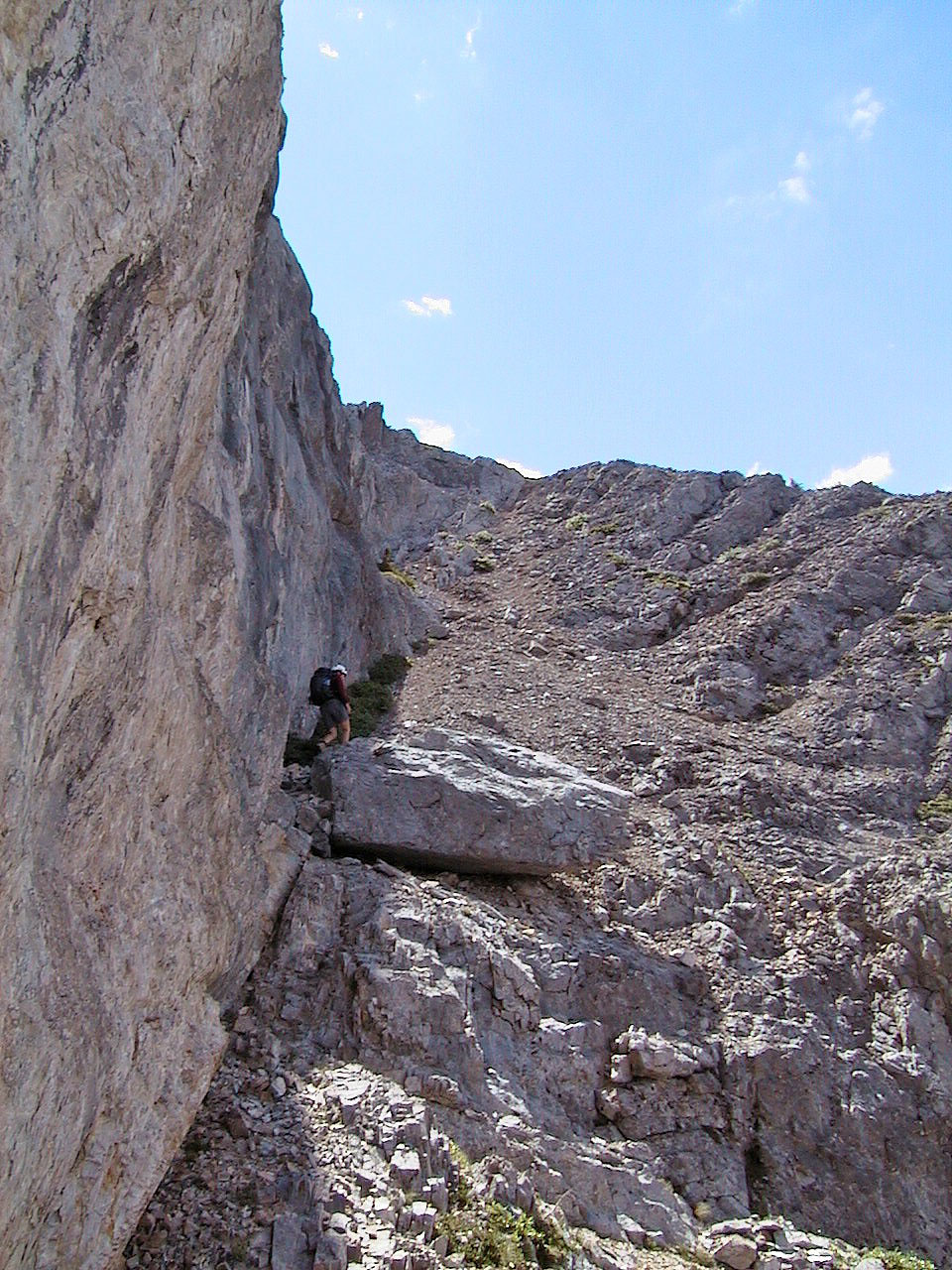 Nearing the summit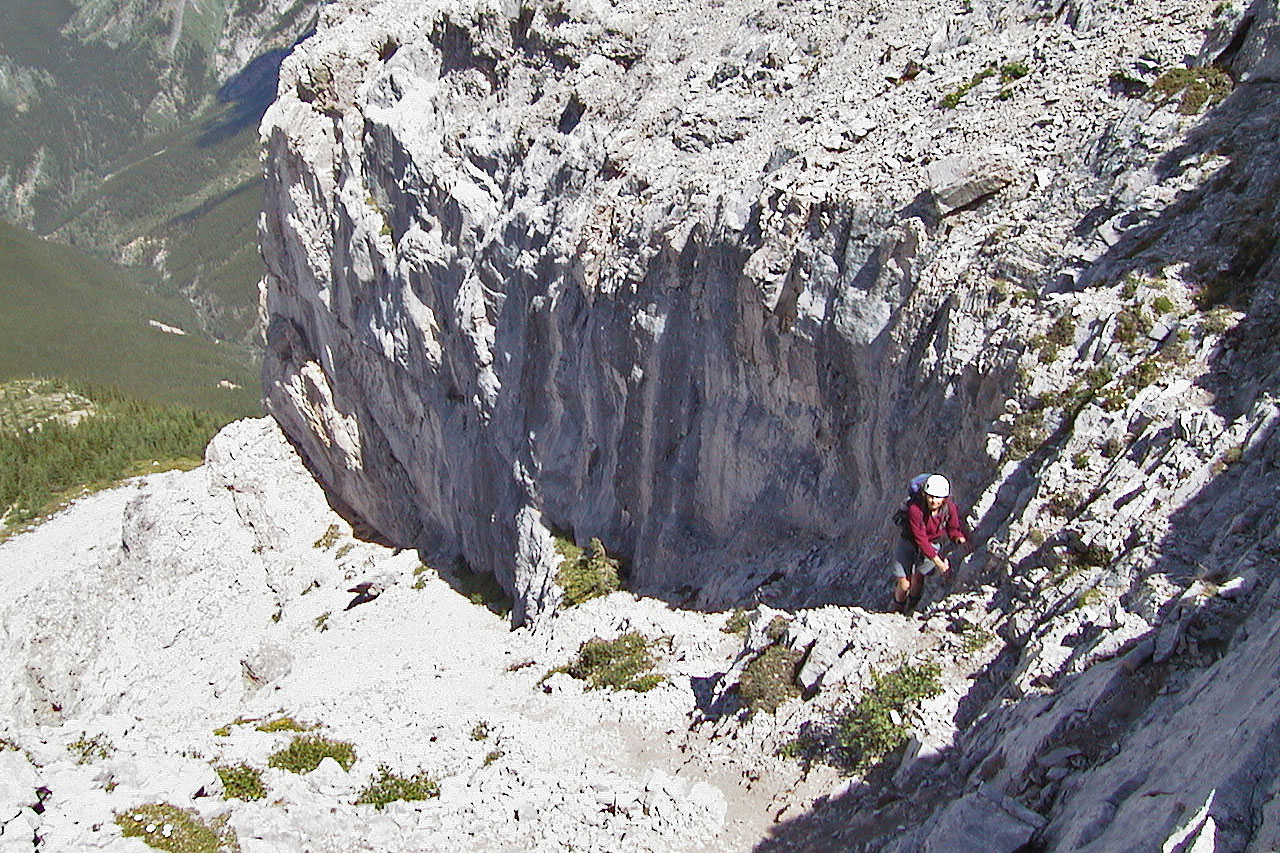 Easy scrambling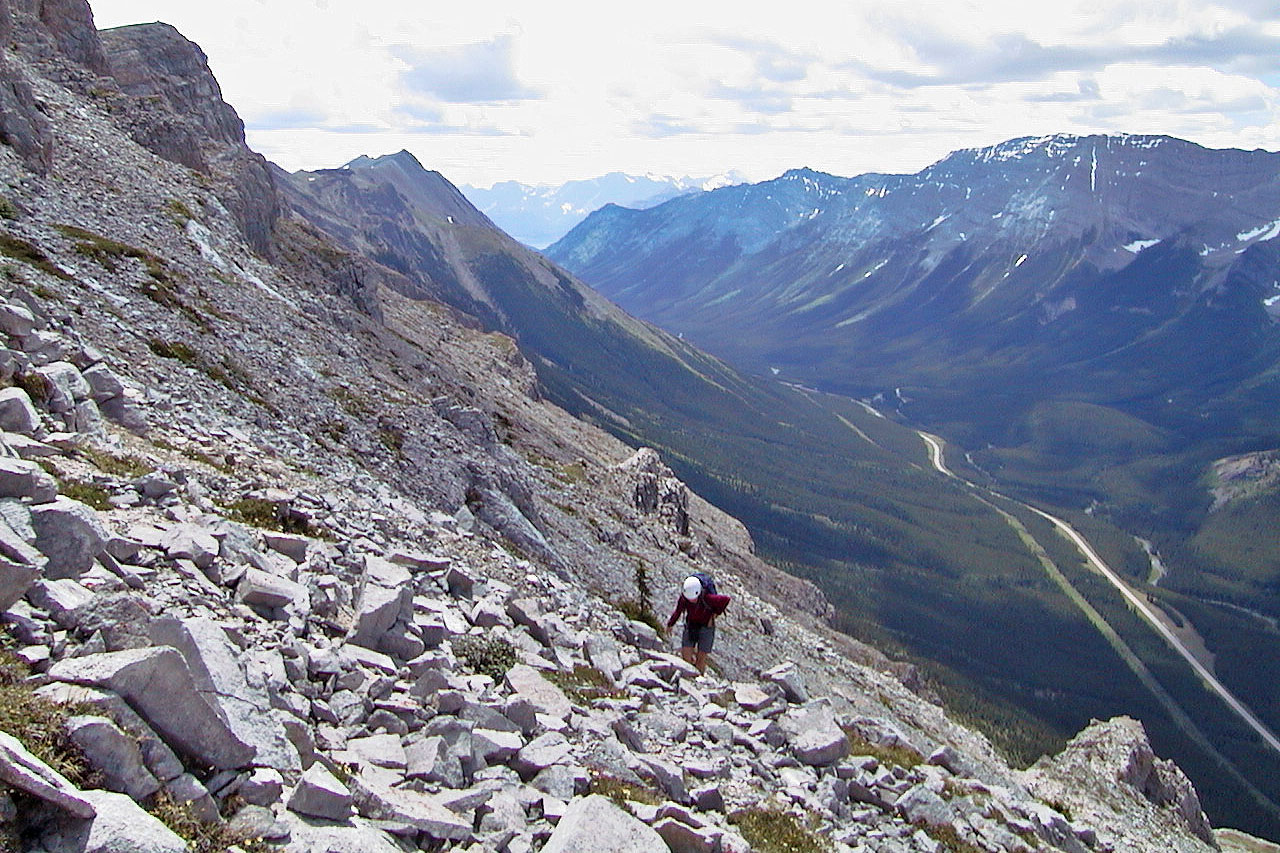 Heading to the ridge crest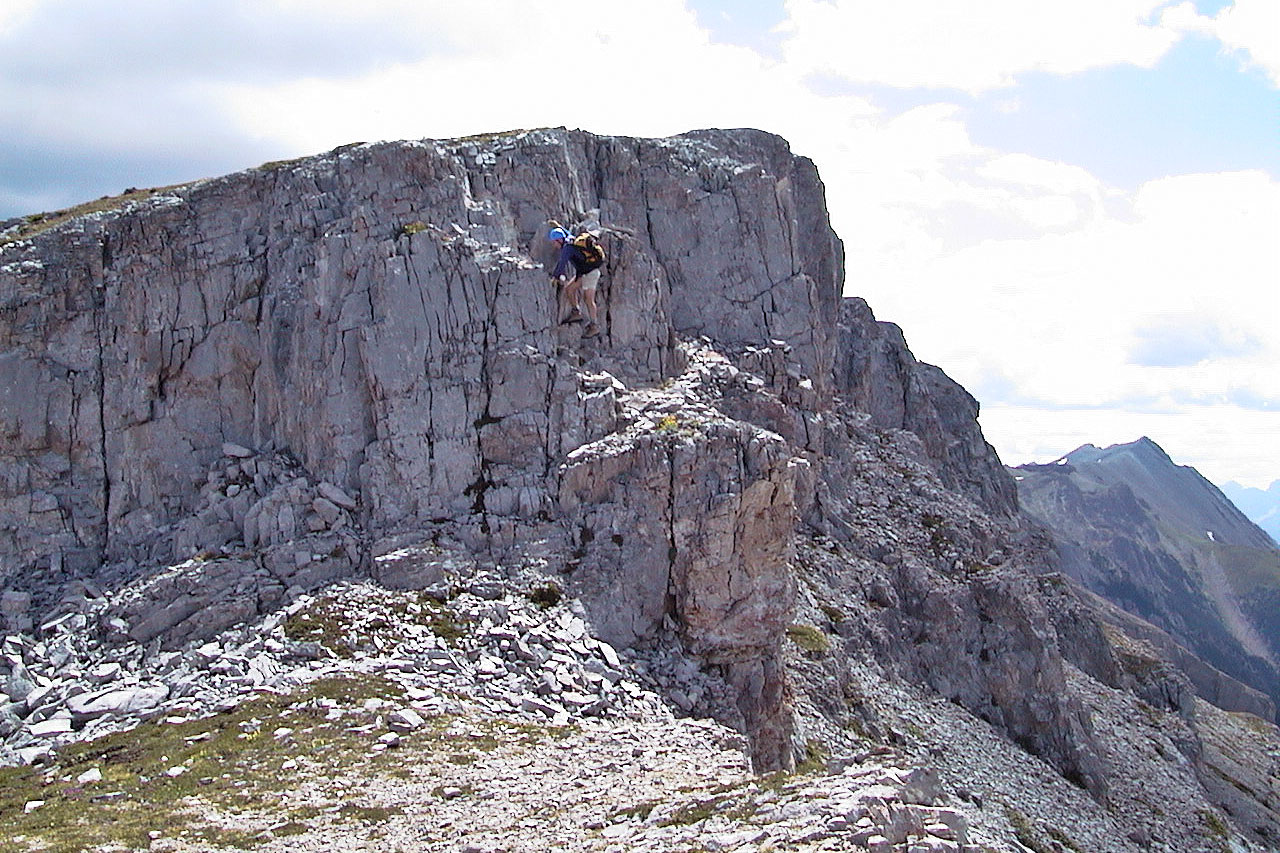 Photo taken from the summit described by Kane. A 3 m scramble put us on the "highest adjacent point."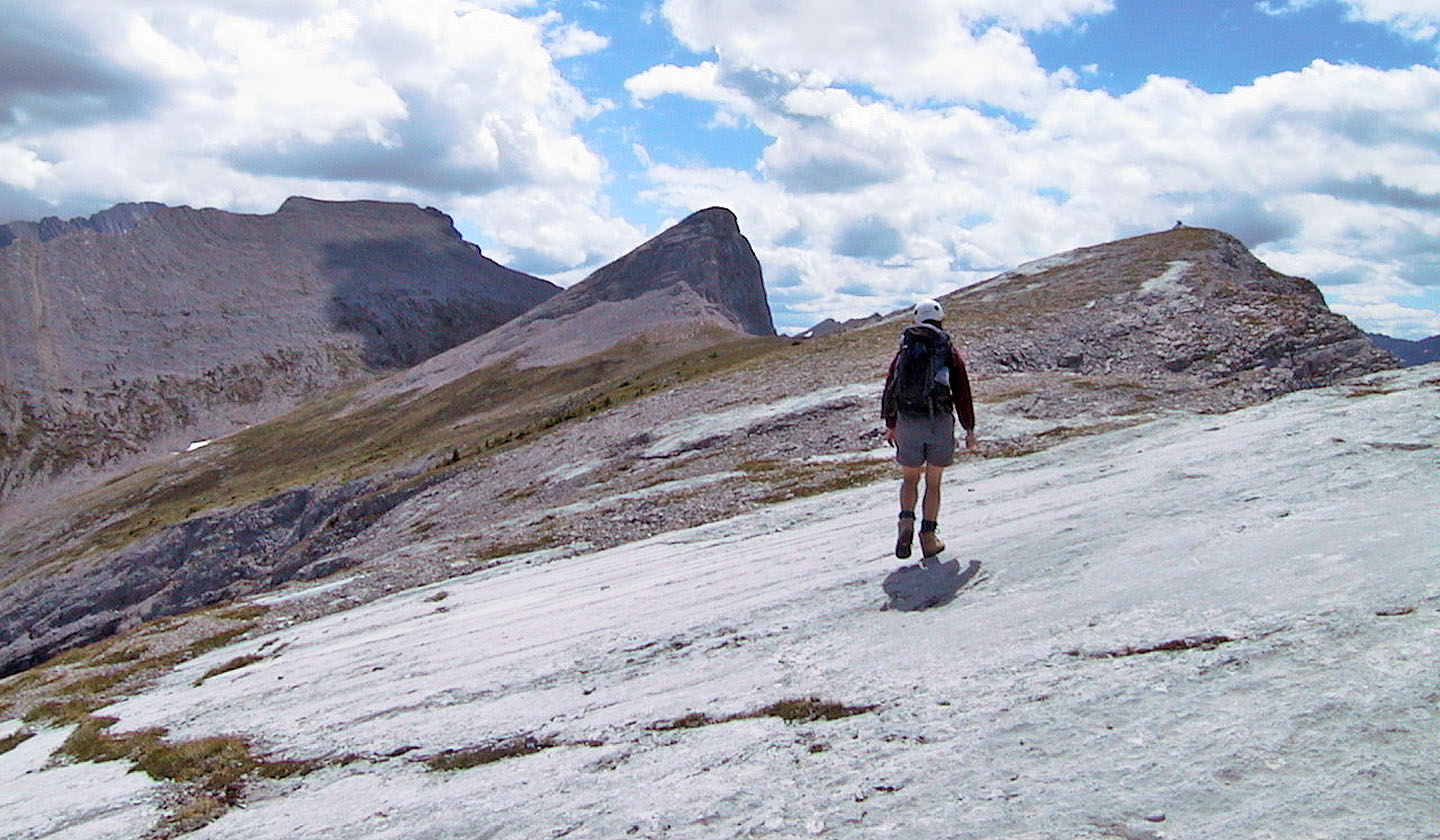 From the North Peak we continued on and climbed the point in the centre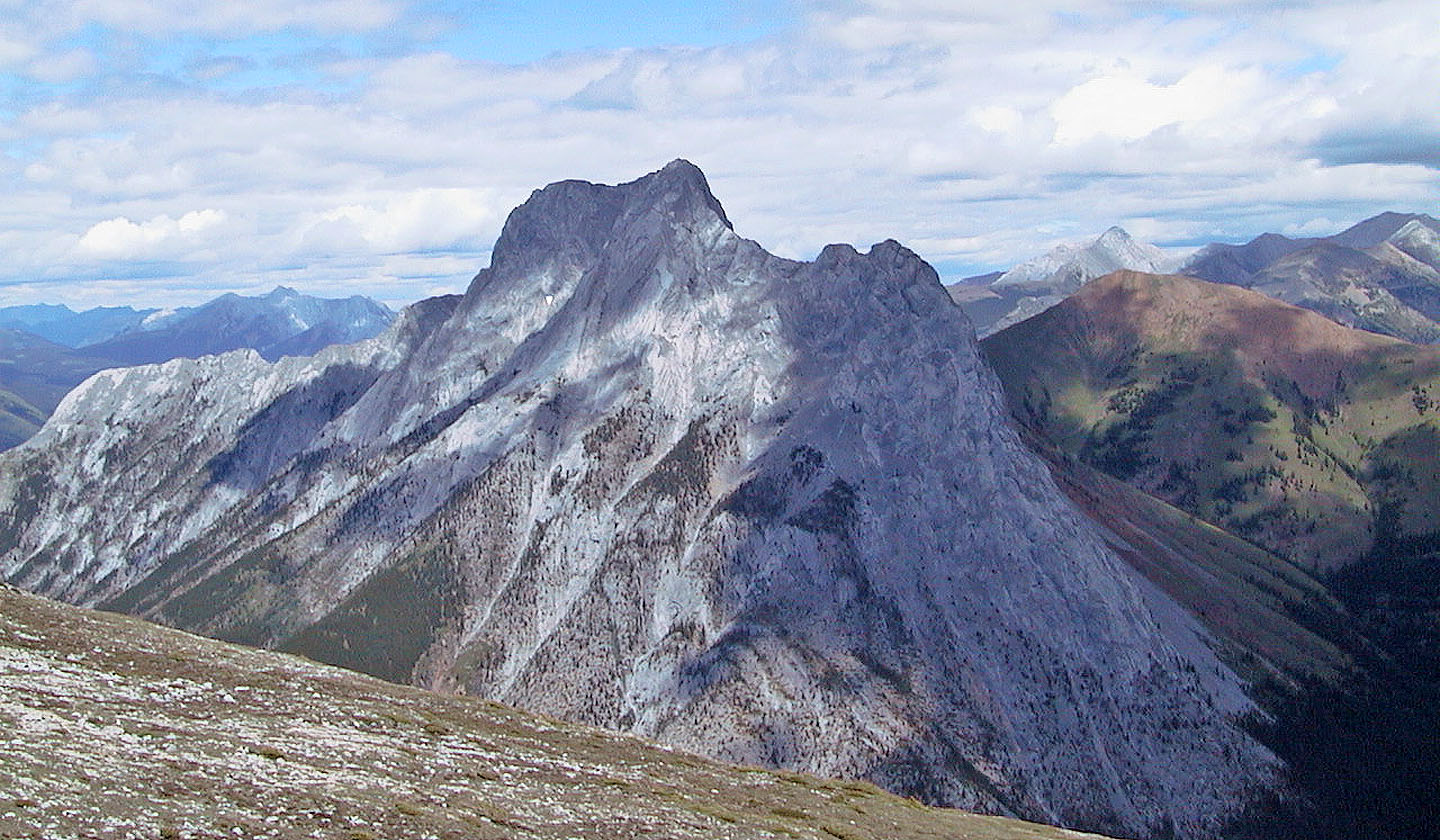 Looking north at The Wedge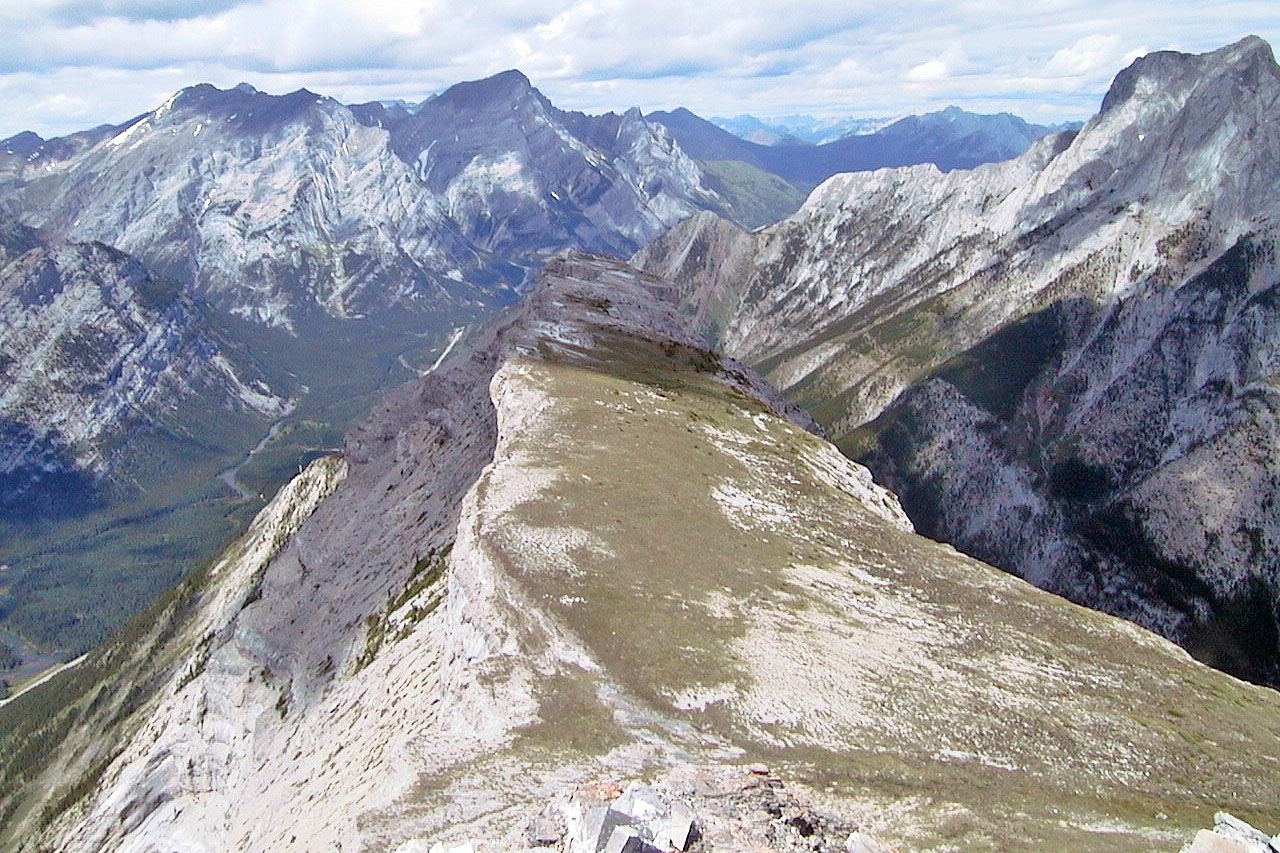 Looking back along the ridge from the high point

Descending from the high point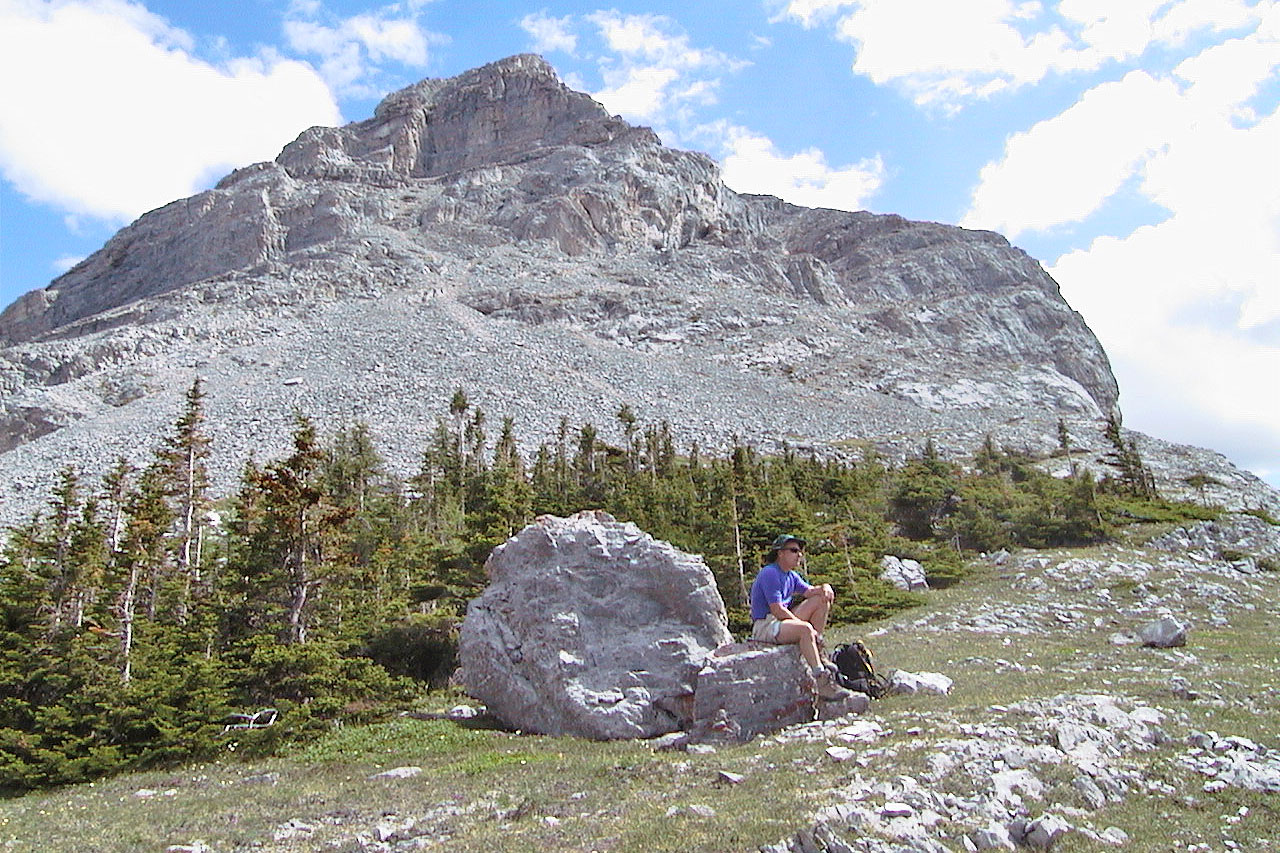 Taking a break below the summit on the way down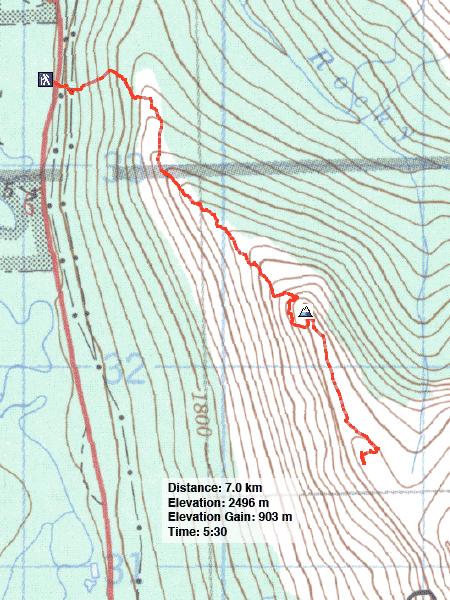 82 J/14 Spray Lakes