bobspirko.ca | Home | Canada Trips | US Trips | Hiking | Snowshoeing | MAP | About


View from Mount Allison
Allison Peak and Mount Ward
Crowsnest Pass, Alberta
August 20, 2004
Distance: 12.4 km
Cumulative Elevation Gain: 1051 m

If you plan to climb Allison Peak, you'll certainly want to knock off Mount Ward as well. Ward, an easy scramble, is merely a short side trip on the way to Allison, a moderate scramble.
Dinah and I almost didn't get started on this trip, almost weren't able to drive there. Recent rains had muddied Allison Creek Road so badly that we nearly become stuck several times. The logging road that we turned onto was drier, but it challenged our low-clearance vehicle. We parked 1.5 km short of the trailhead before we set off on foot.
The trip, however, was mostly straightforward. Mount Ward, which I had done in 2001, is an easy ascent via Window Lake trail. Following the ridge to Mount Allison was a bit more technical. Staying mostly below the ridge crest, we encountered only moderate scrambling, although routefinding was time-consuming. After bagging Allison Peak, we took our time returning. We looked for and found the window described in Scrambles. We also took a break at a cave that was filled with crystals.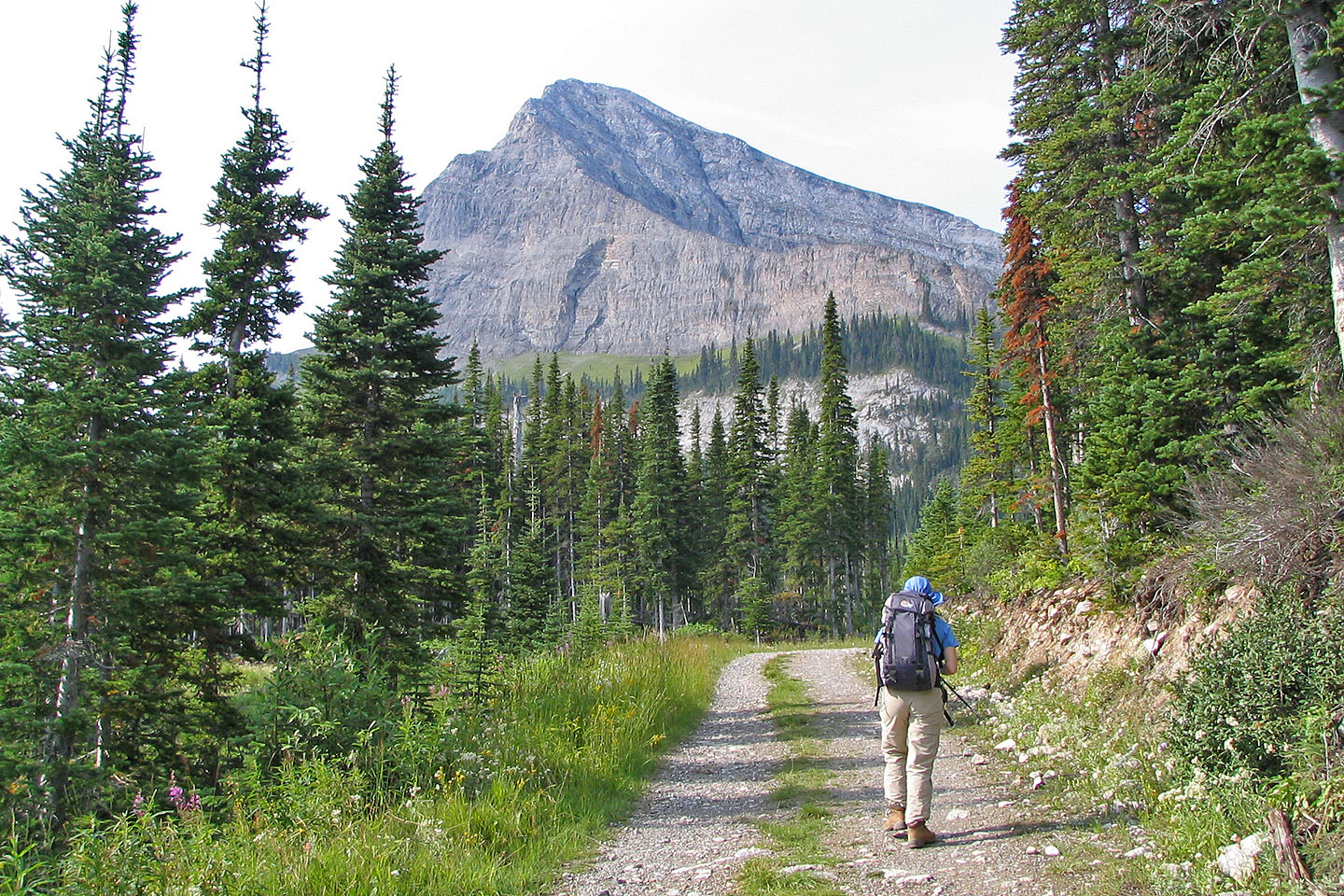 Mount Ward appears above the logging road we hiked up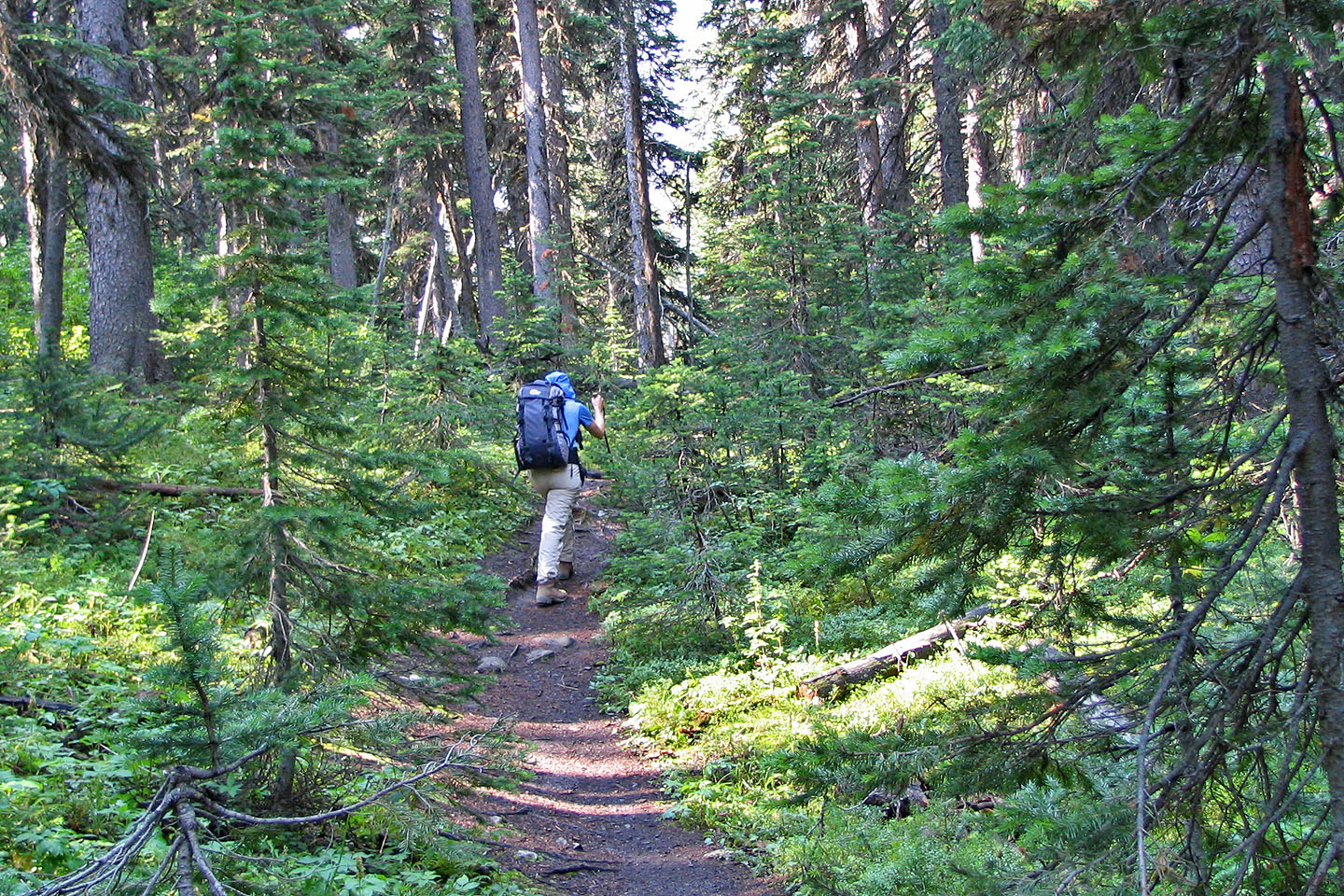 On the path to Window Lake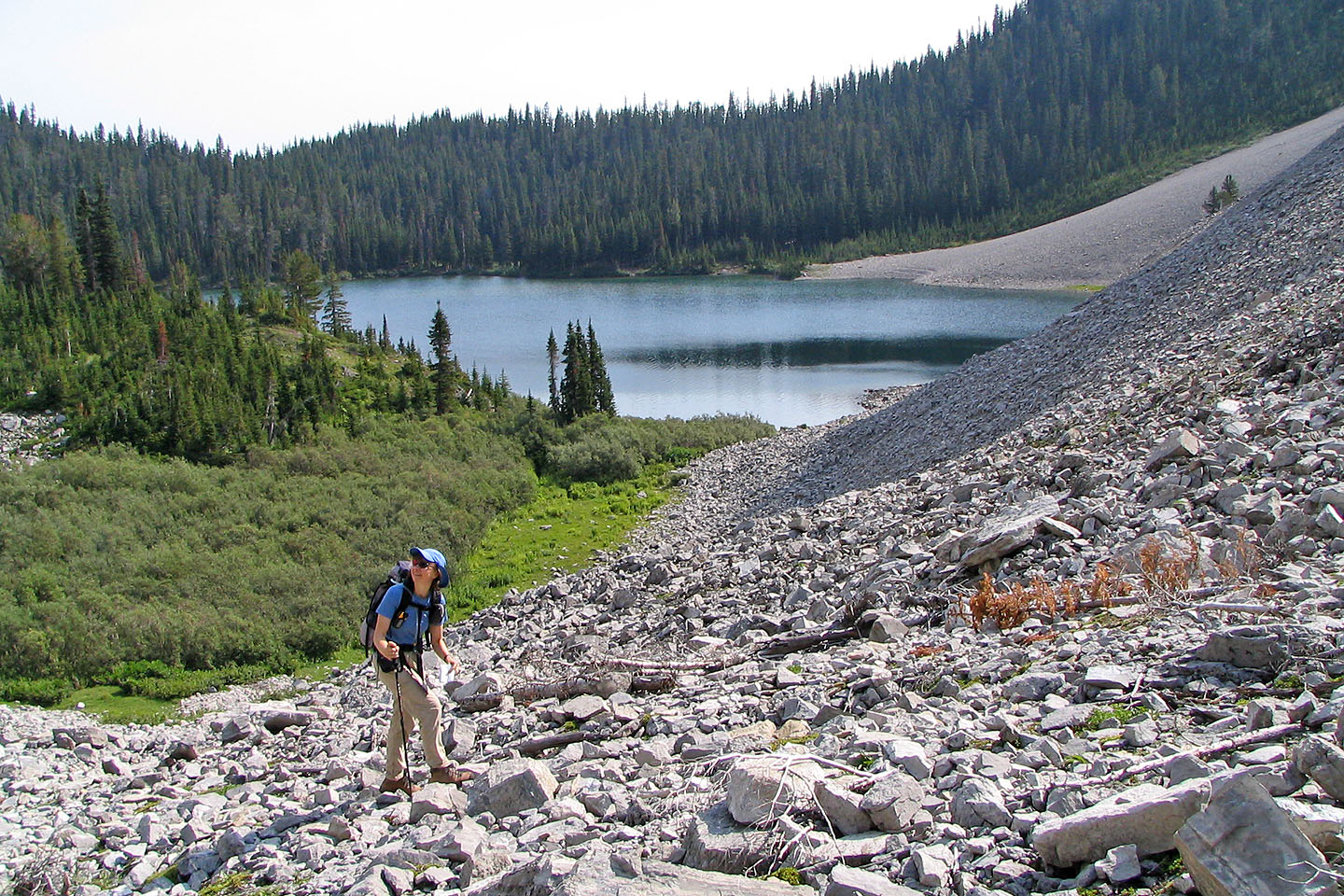 Starting up the slope from Window Lake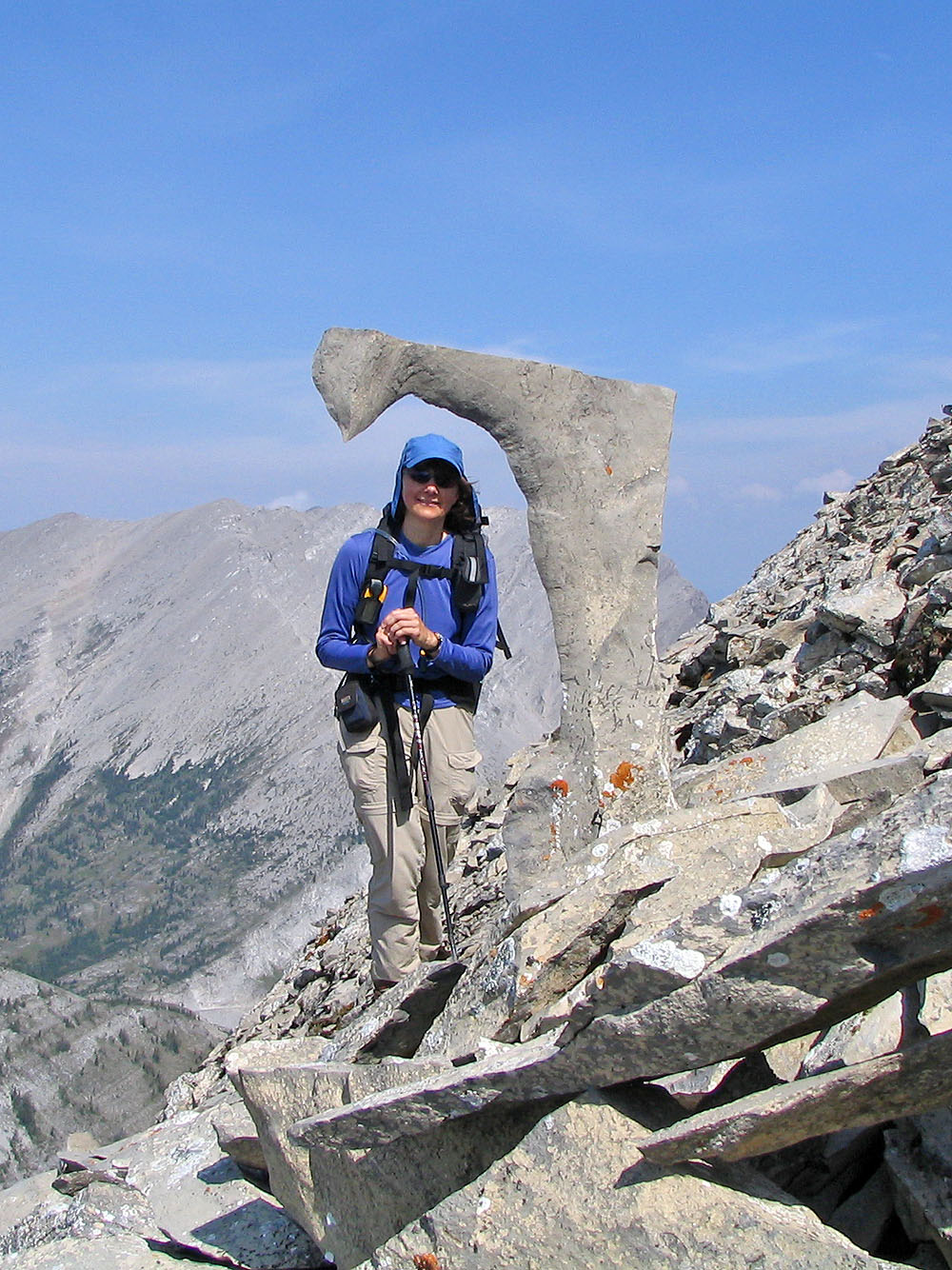 Unusual rock on the slopes of Mount Ward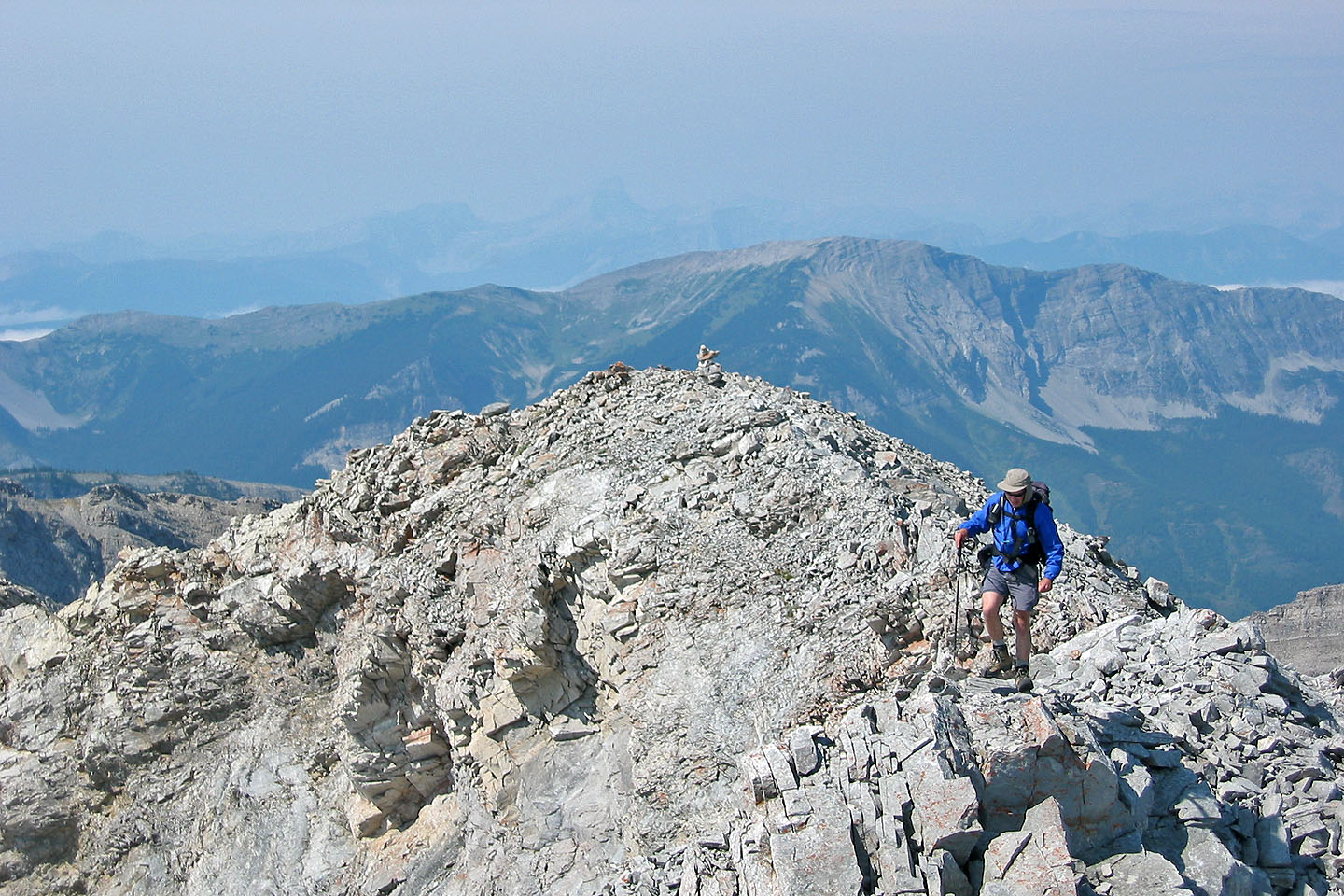 Hiking along the summit ridge after passing a meaningless cairn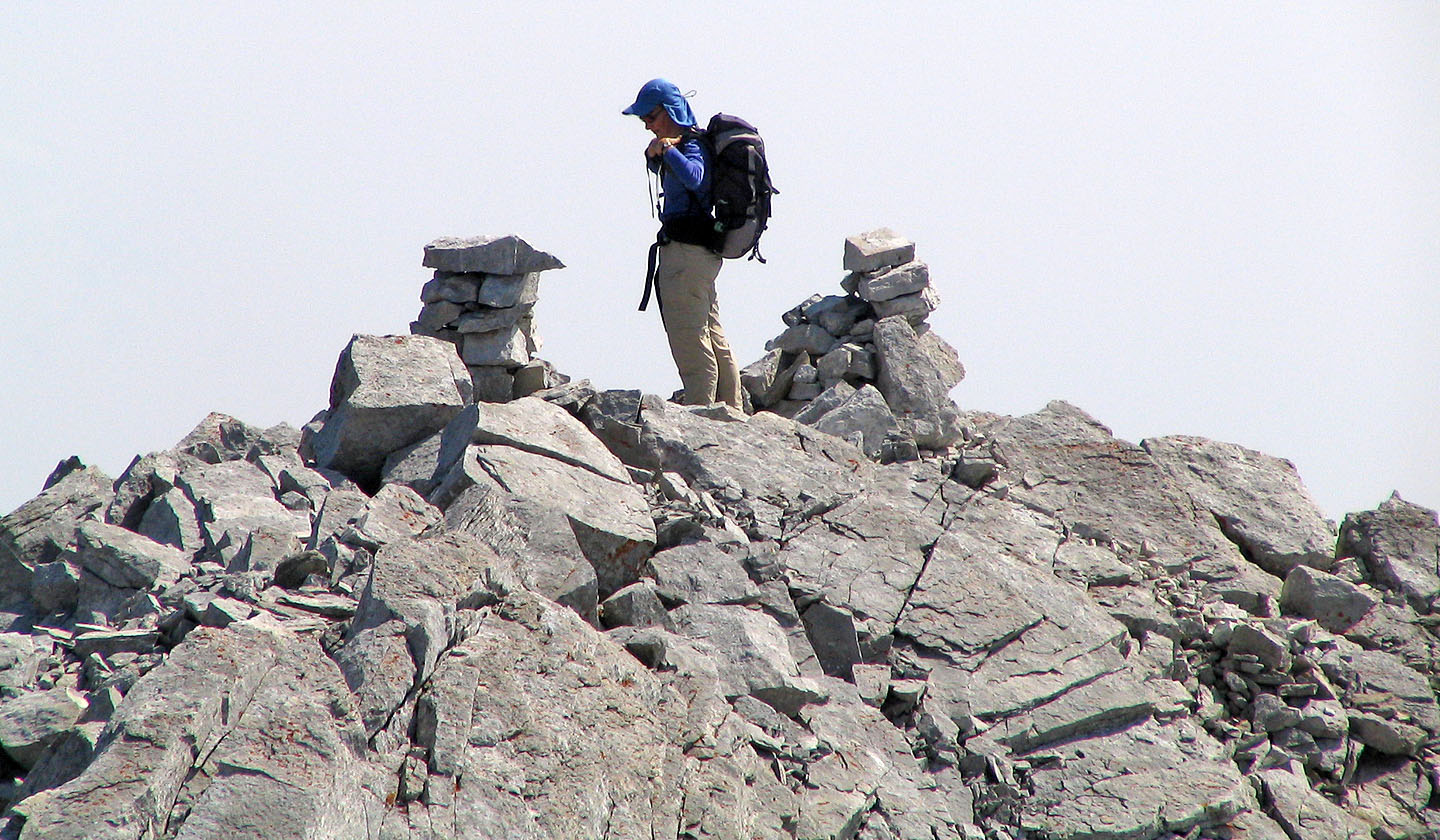 Dinah stands between two cairns on Ward

Panorama from Mount Ward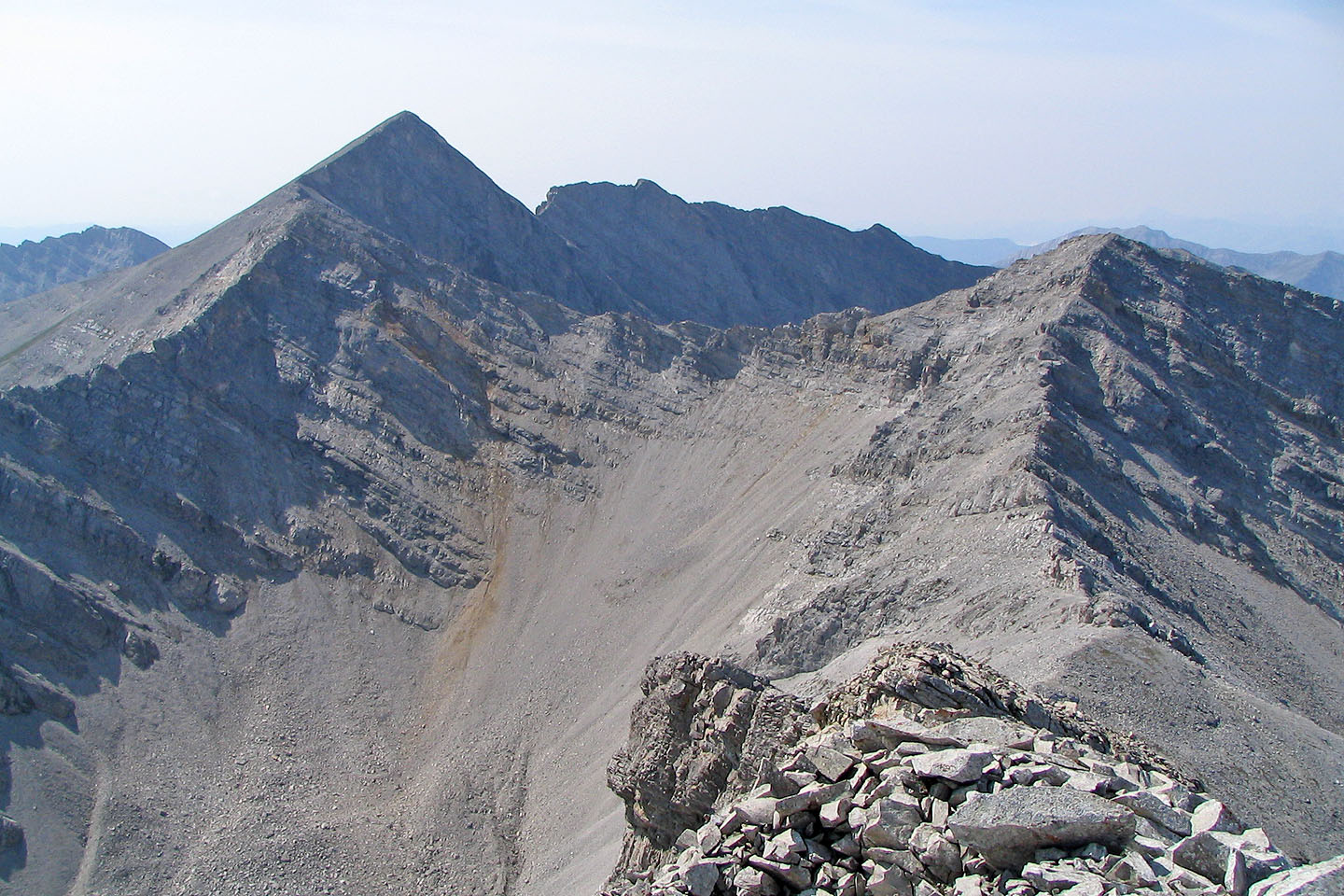 We'll follow the ridge to Allison on the left

Seven Sisters, Crowsnest Mountain and Window Mountain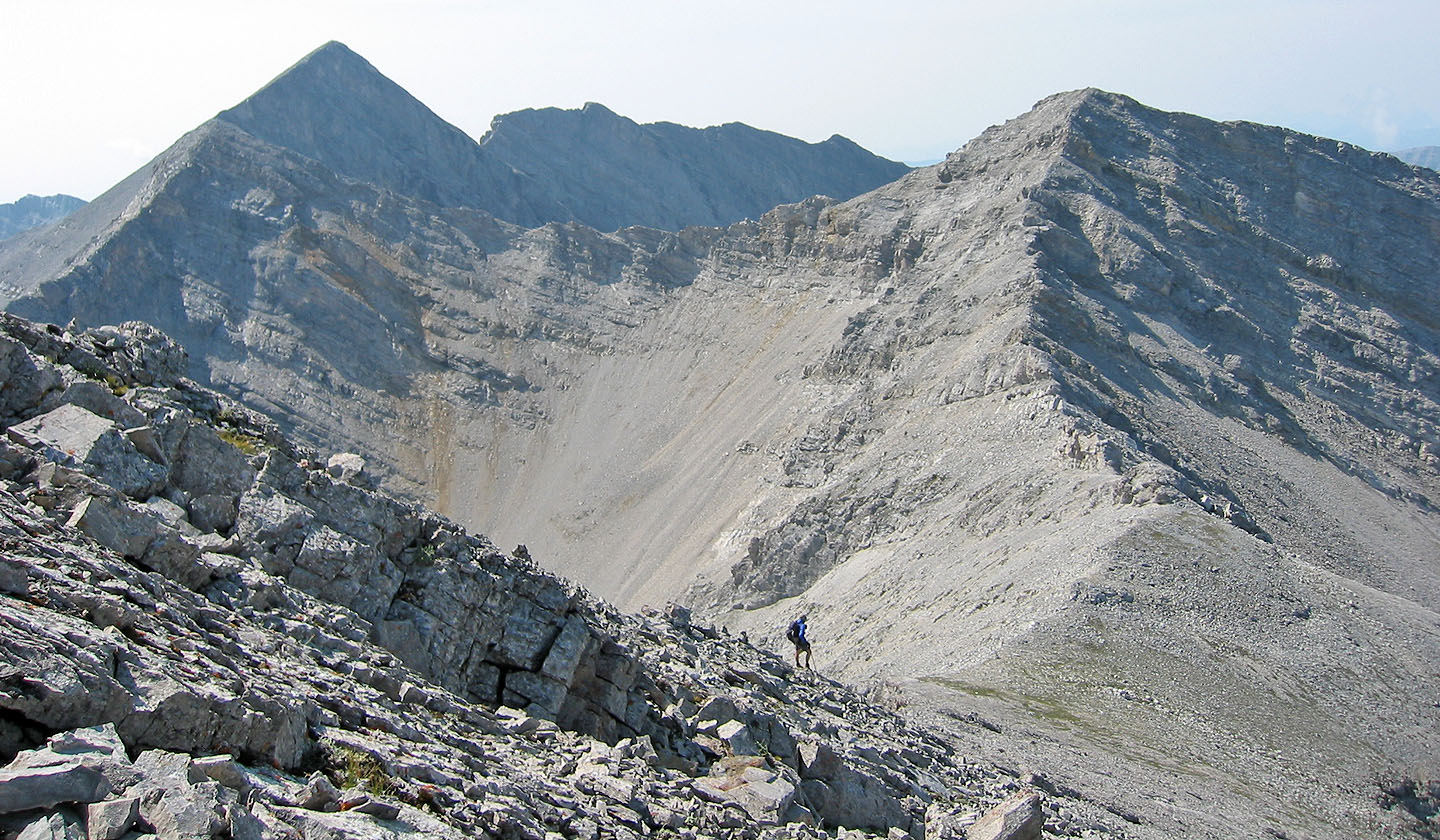 We headed down Allison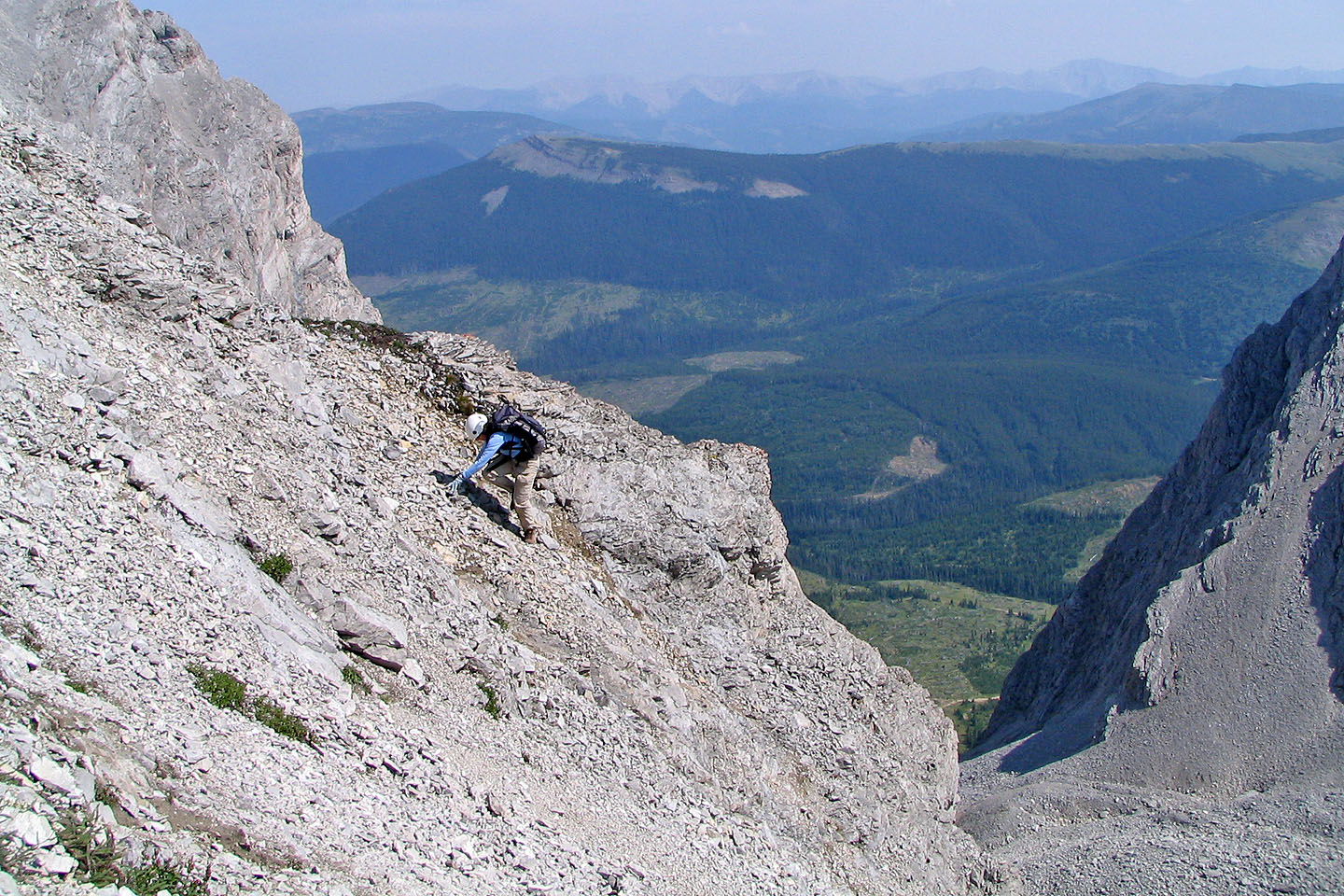 It's a steep climb up the next ridge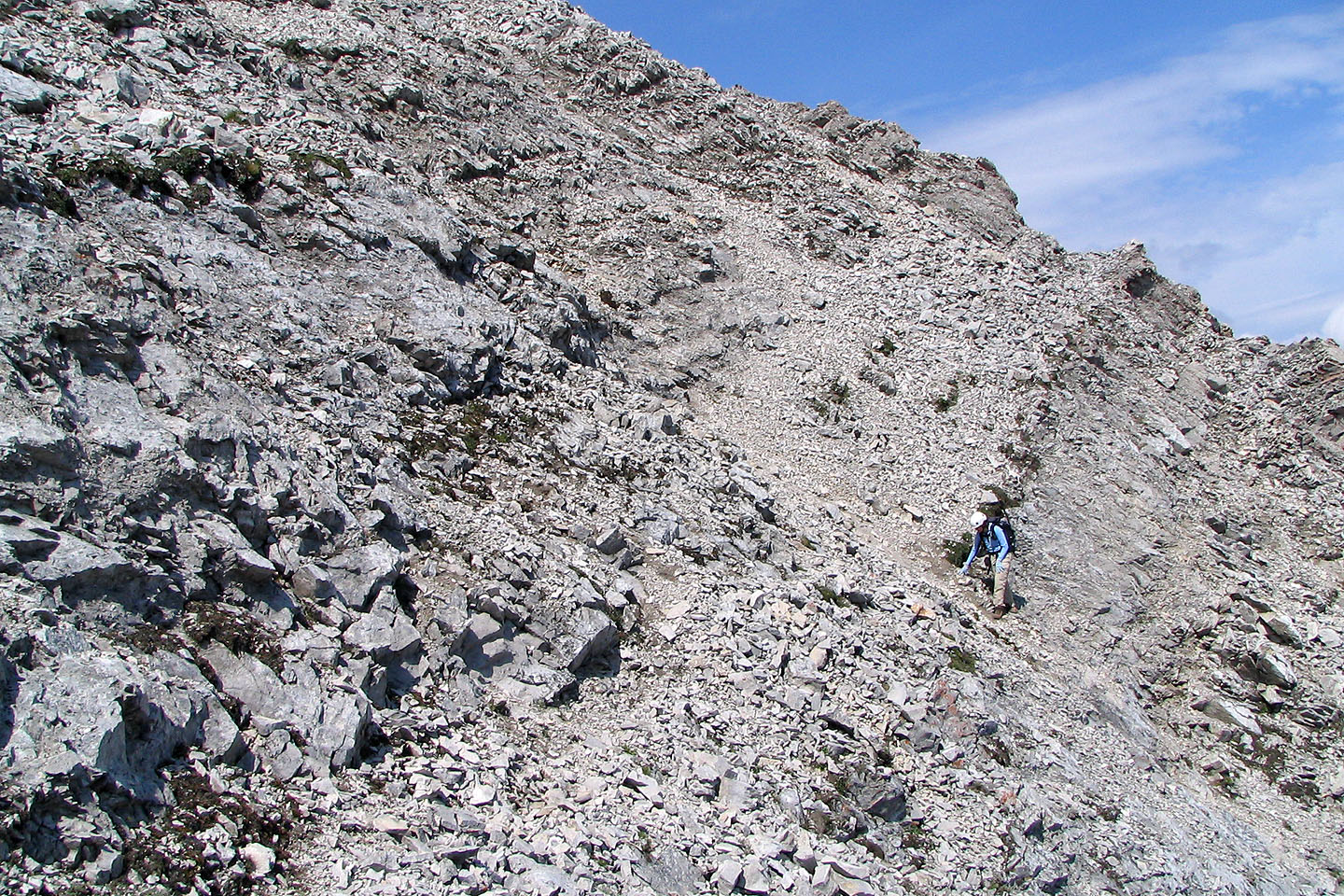 Soon after leaving Mount Ward, we found this section required routefinding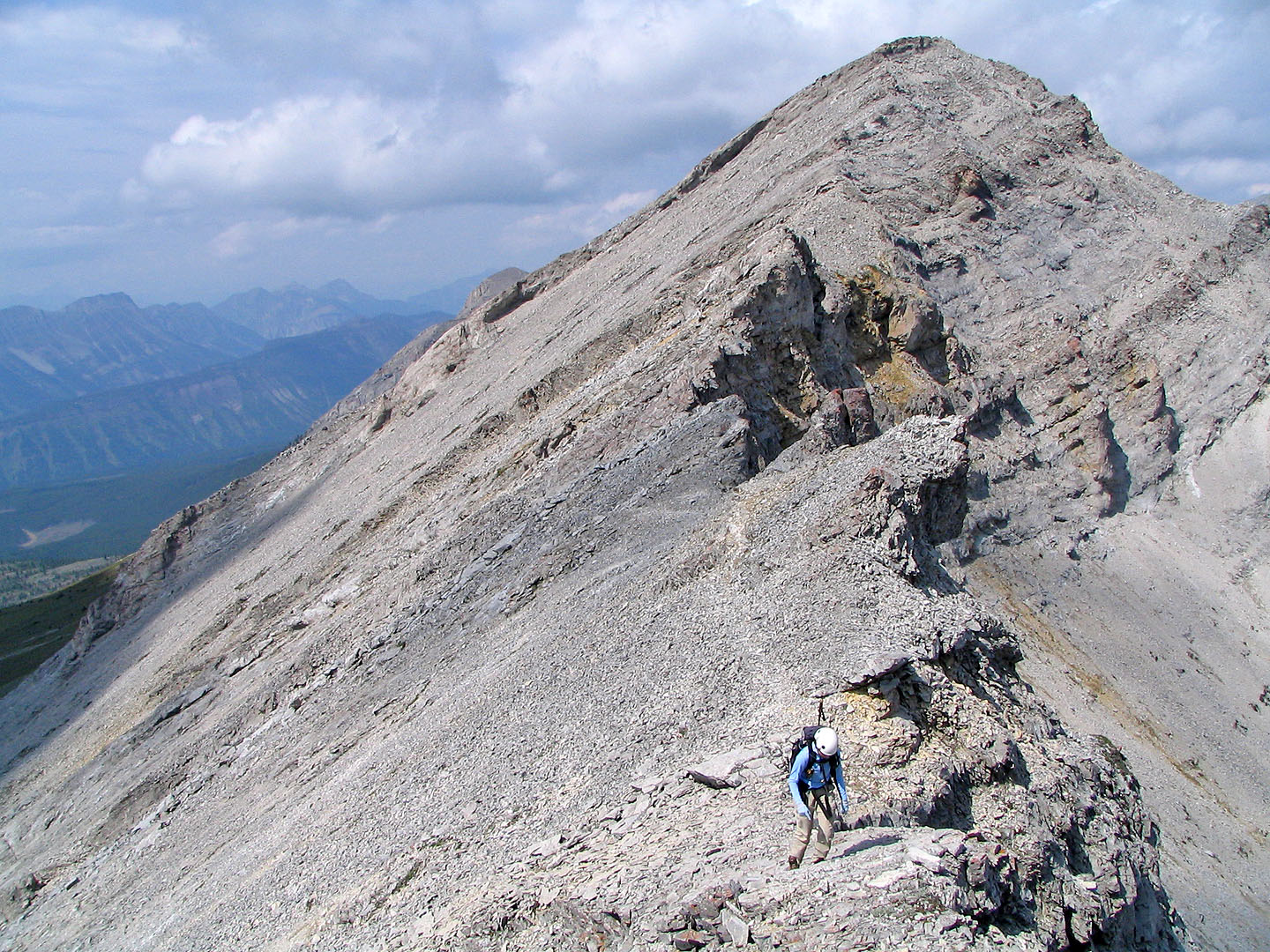 After traversing mid-slope, we were back on the ridge crest, but not for long

Negotiating below the ridge to Allison Peak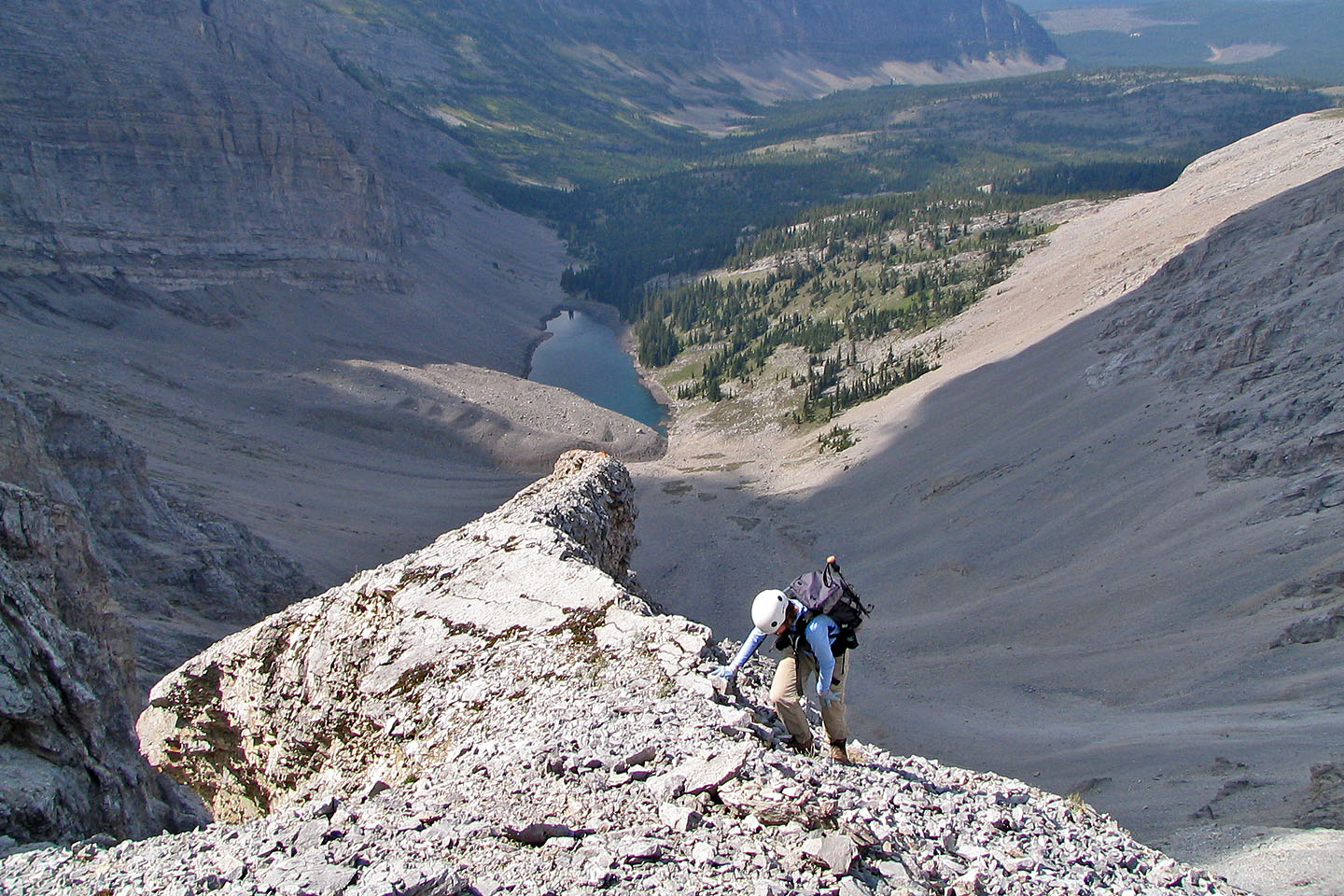 We regained the ridge above a tarn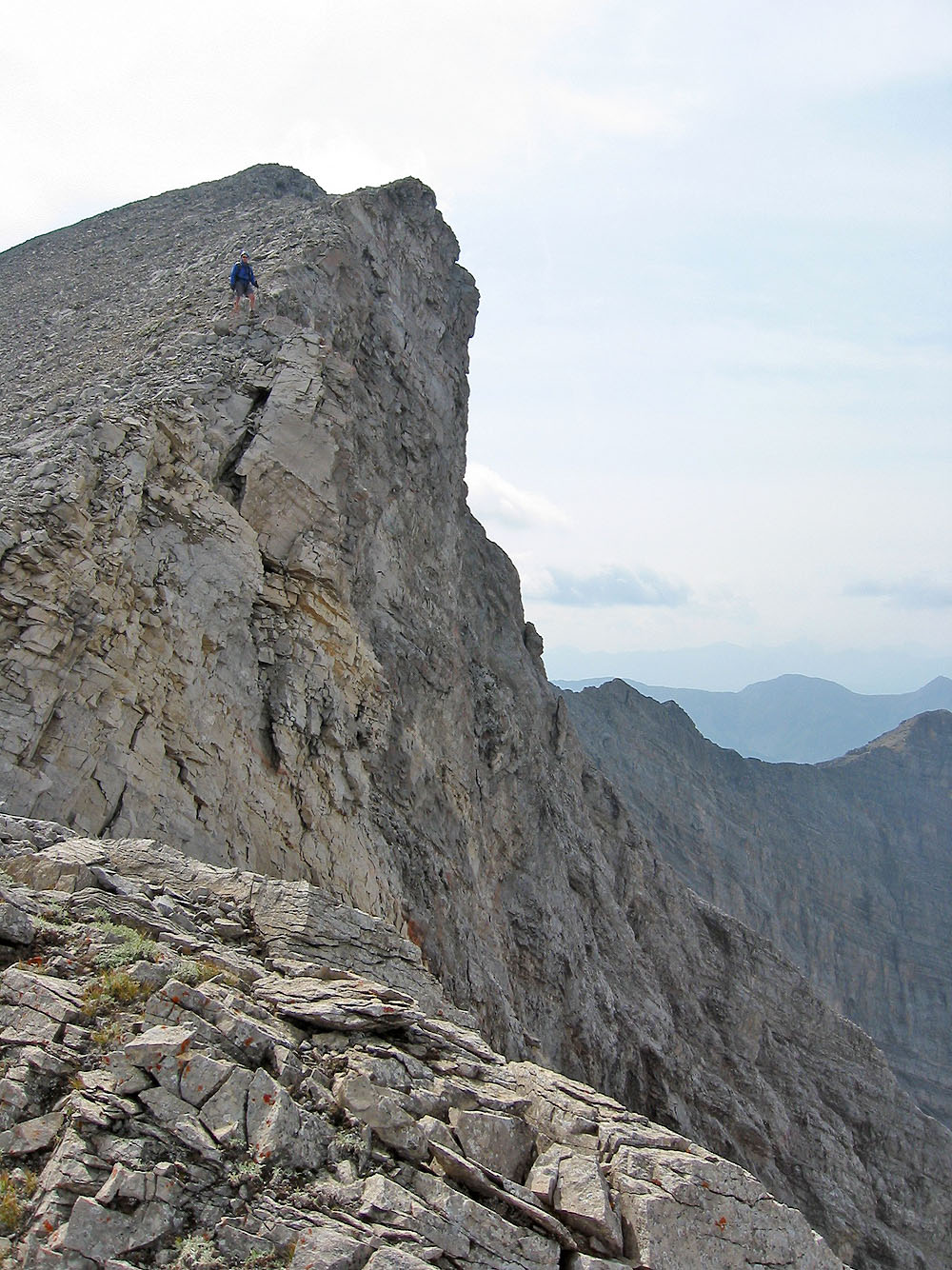 Looking up at the last stretch before the summit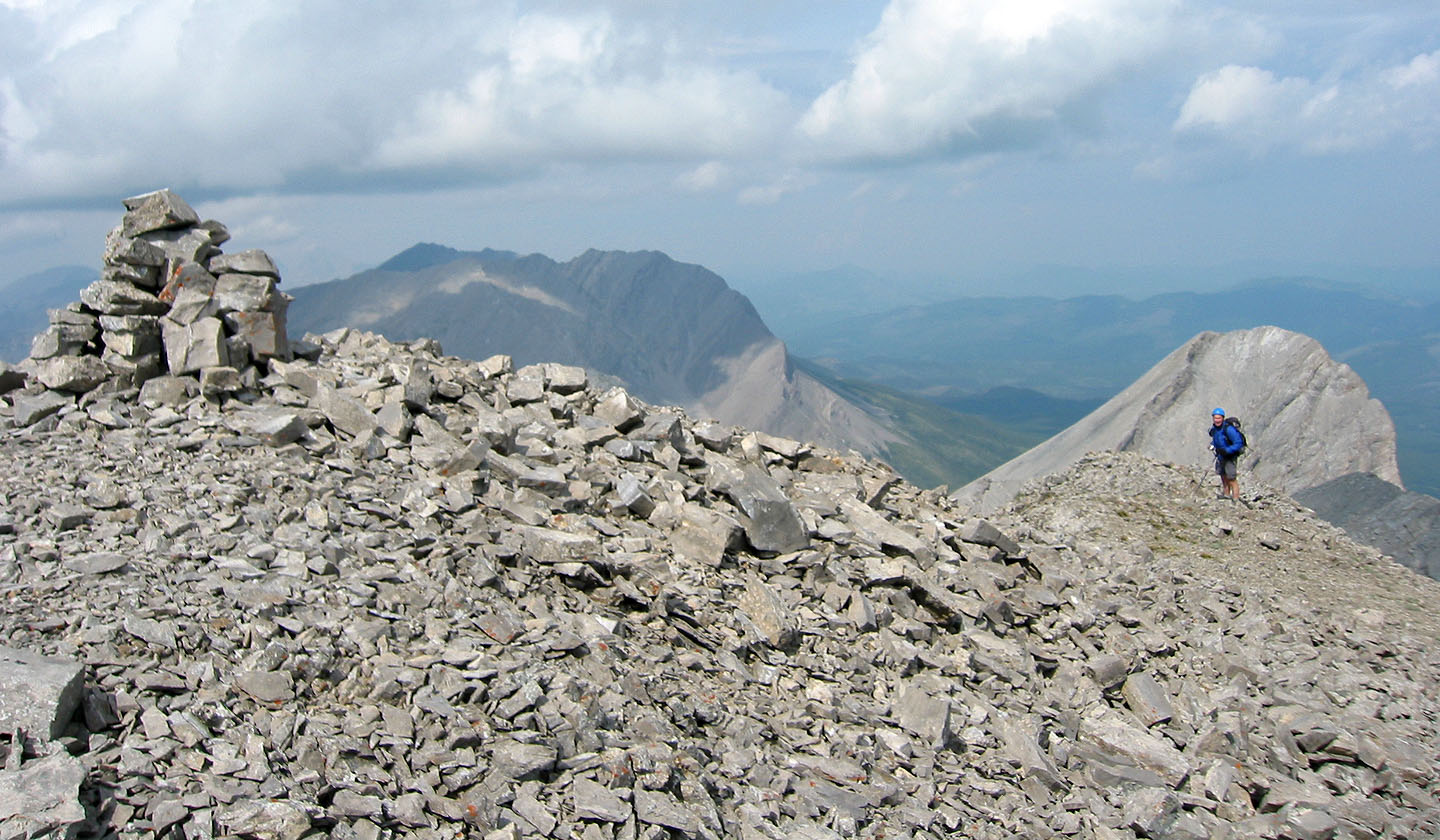 Summit cairn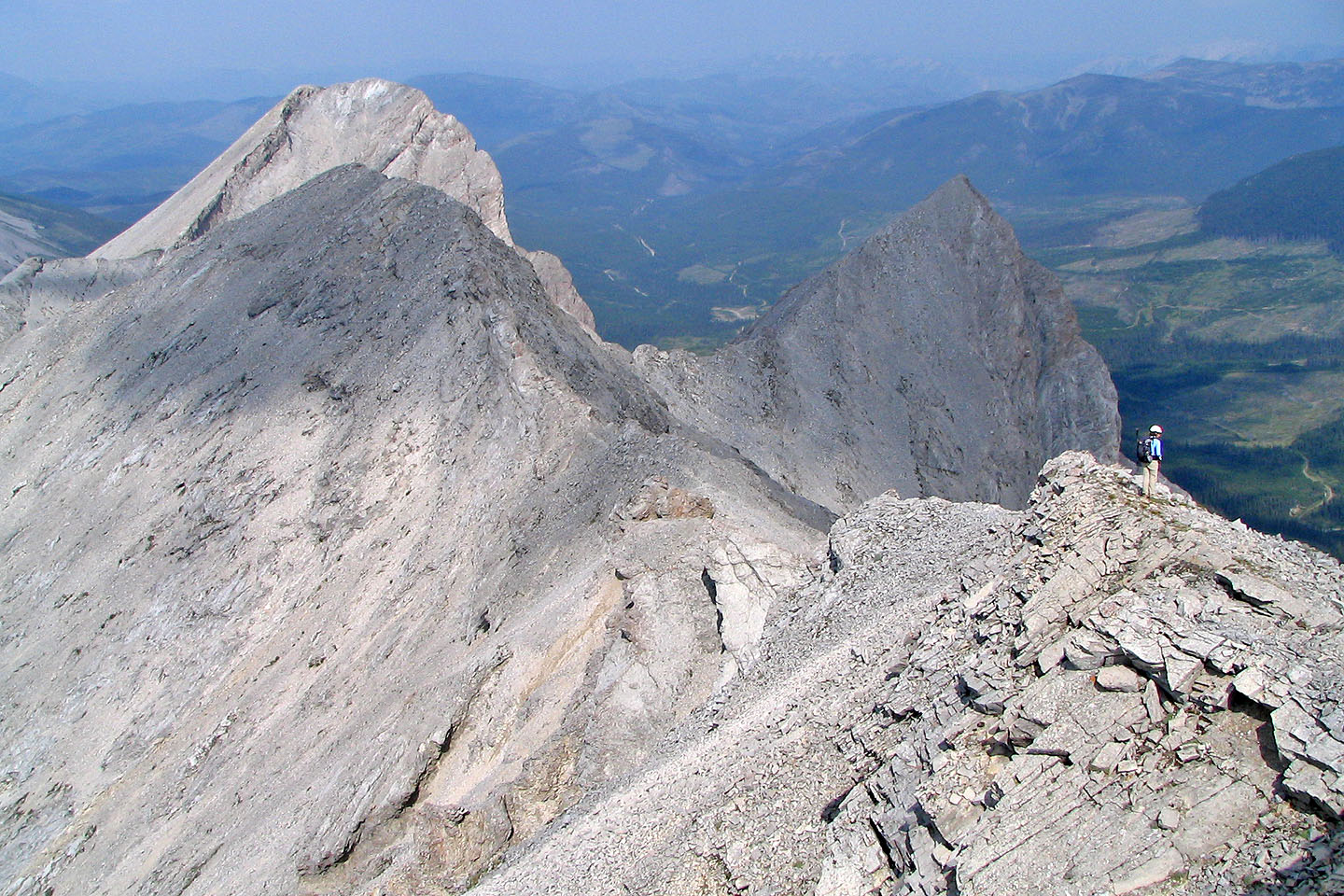 Heading down from Allison, we see Ward (round peak) and Window (sharp peak)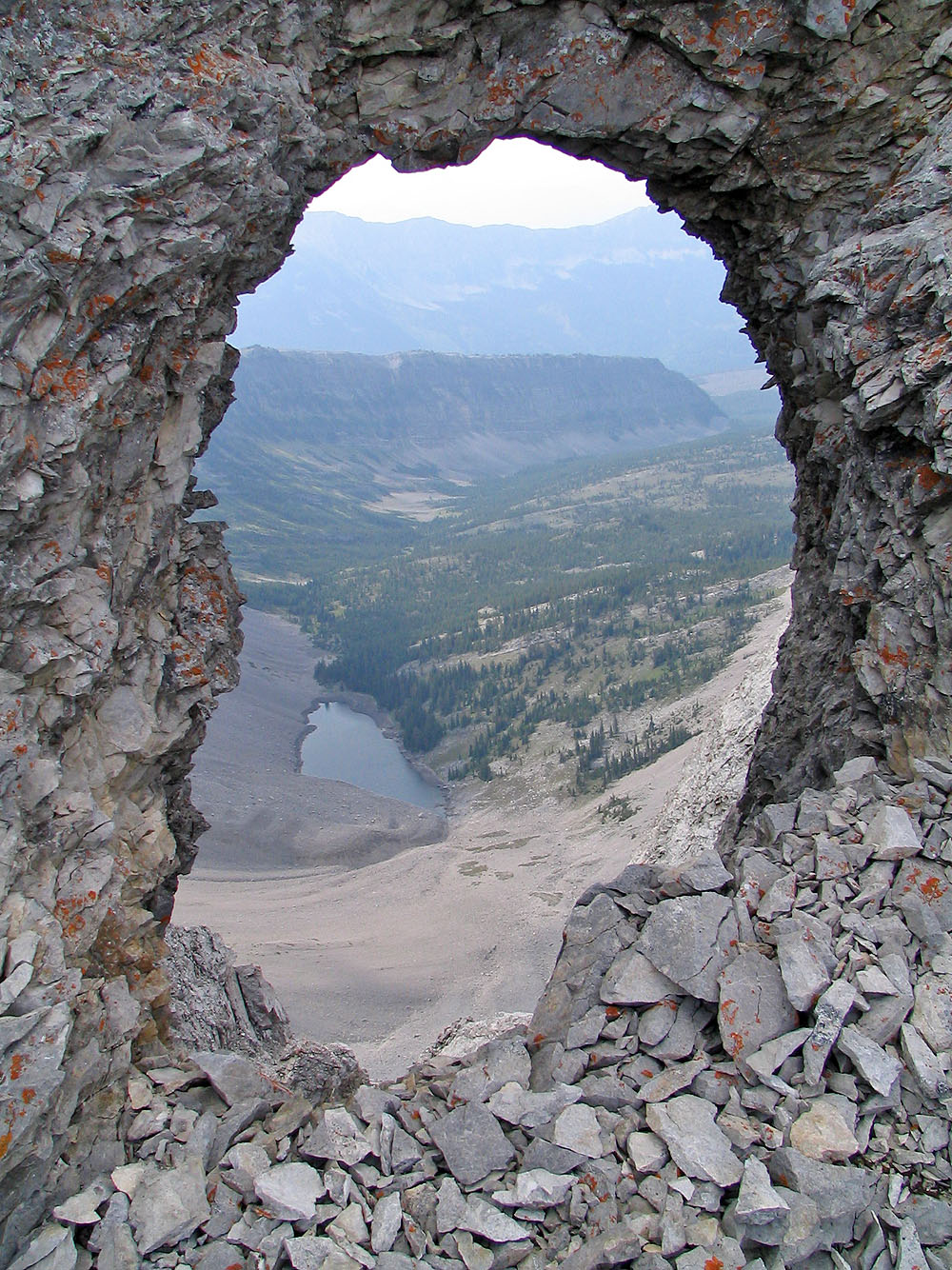 The window below Mount Allison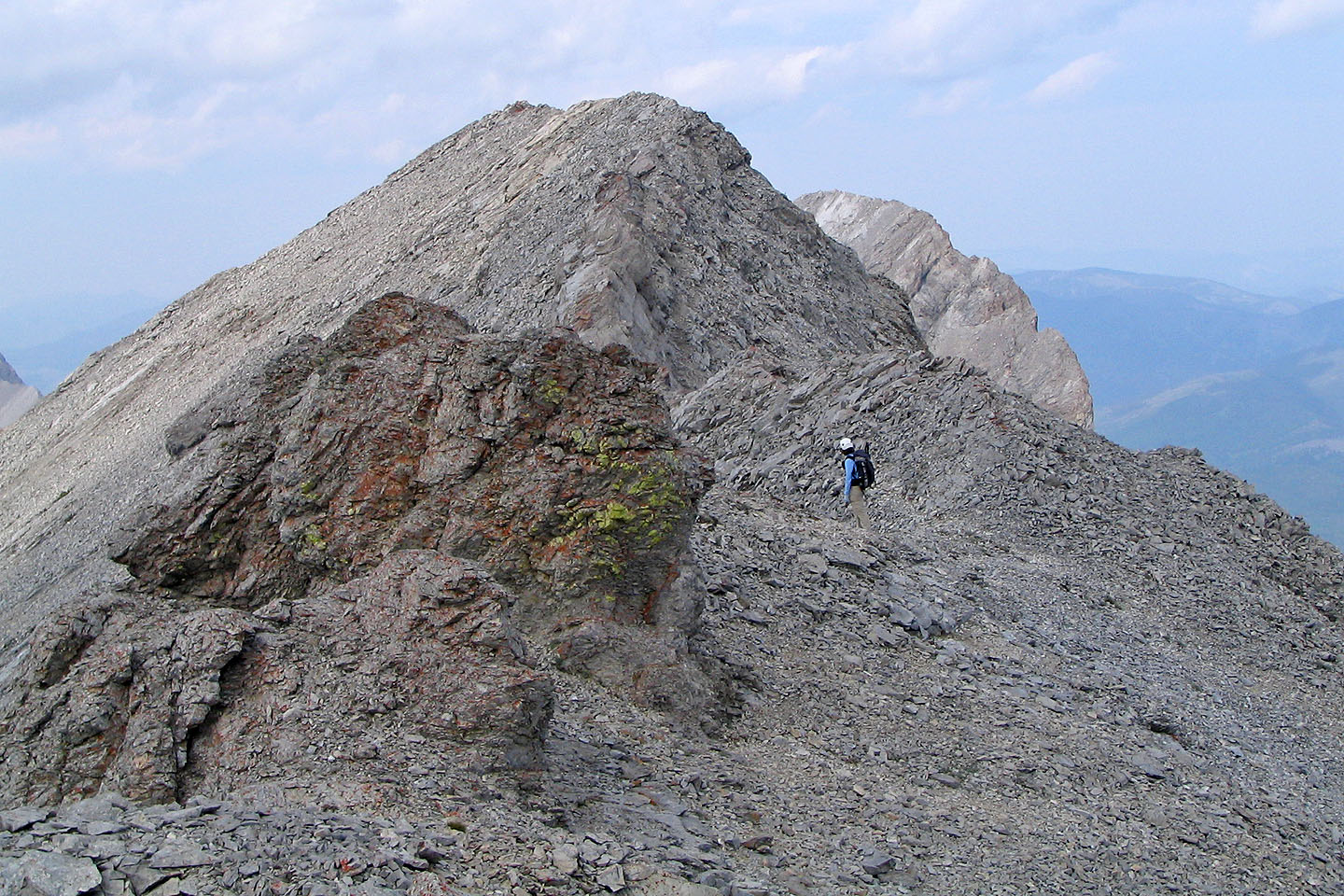 We also discovered a cave full of crystals after this point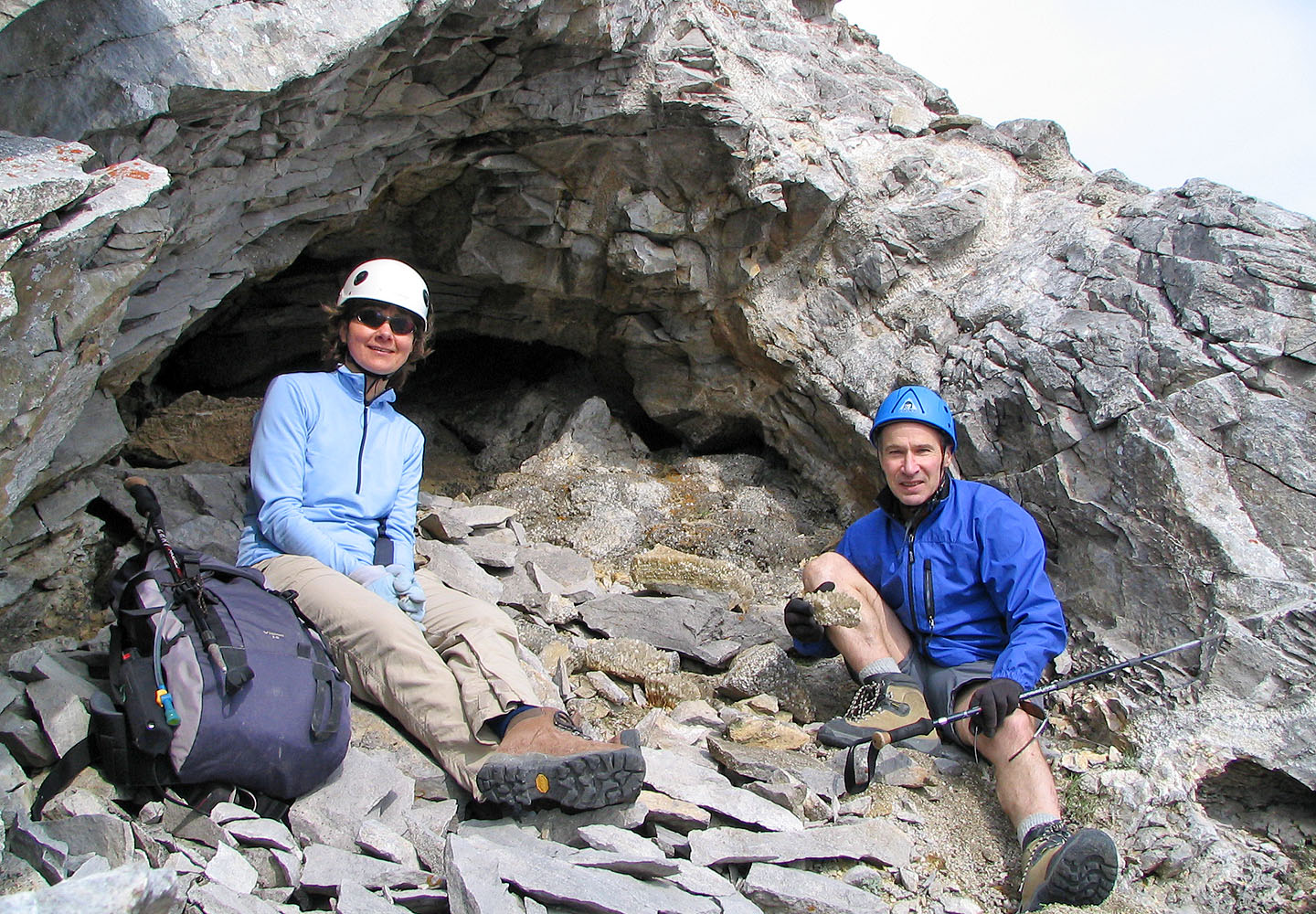 Crystal cave (mouse over for a close-up of the crystals)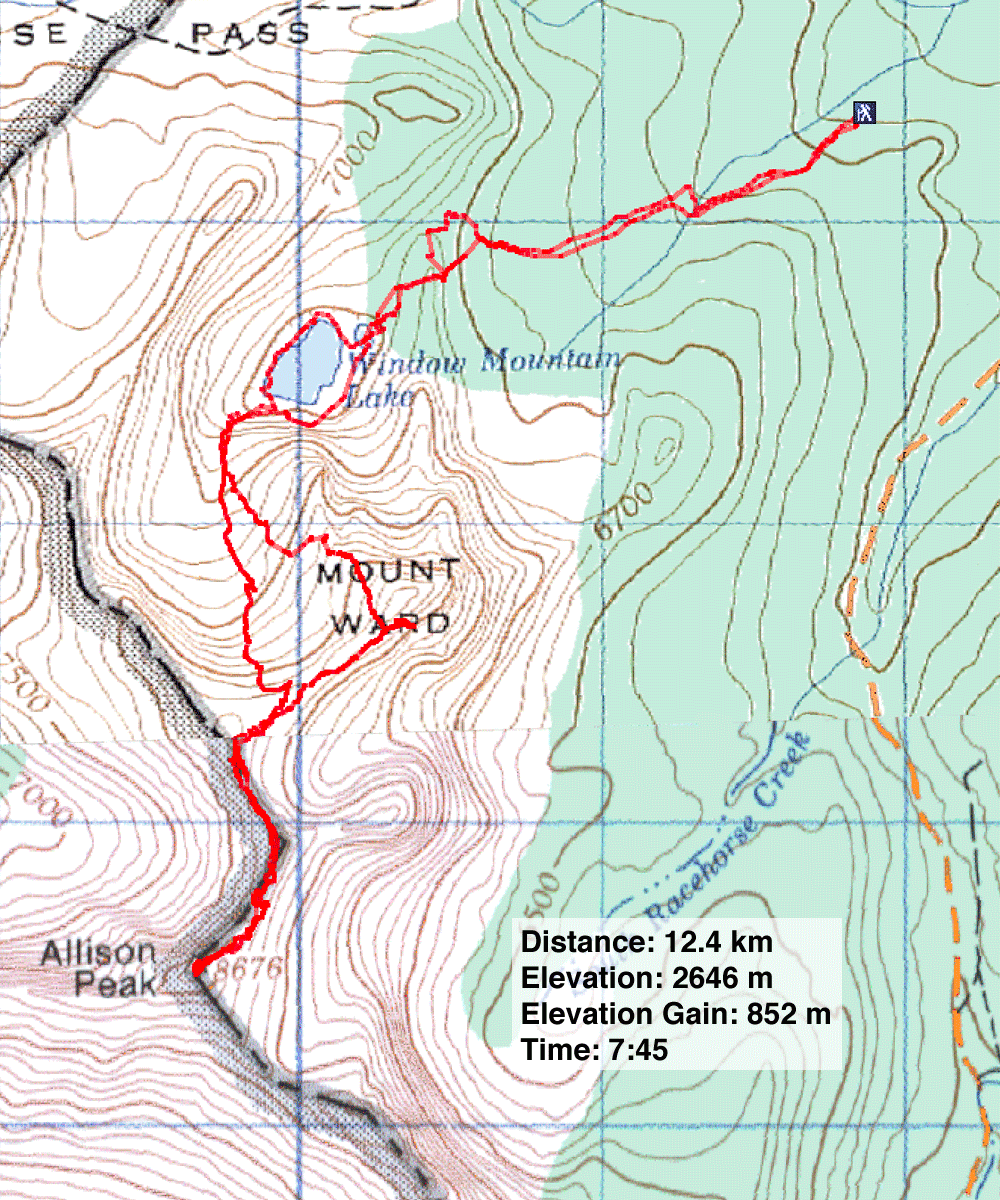 82 G/10 Crowsnest, 82 G/15 Tornado Mountain