bobspirko.ca | Home | Canada Trips | US Trips | Hiking | Snowshoeing | MAP | About

Mount Tecumseh
Crowsnest Pass, Alberta
August 18, 2002
For a change of scenery from Banff or Kananaskis, Crowsnest Pass is a good alternative for a moderate scramble. And Mount Tecumseh is a fine choice. It's a pleasant climb with little scree and a good approach. Gert joined Dinah and I on this trip,
We couldn't park in front of the house in Sentinel as described in Kane's book – there were "No Trespassing" signs up – so we parked 200 m down the road.
We hiked up the powerline right-of-way to Phillipps Pass where the ascent starts. From there, we made our way up a drainage. Eventually we came to a basin where we could reach a col. Then it was a short scramble up the west ridge to the summit.
Postscript: Clayton Annis emailed me saying that the landowners at the trailhead are becoming increasingly intolerant of hikers on their property. He suggests using the railway right-of-way or asking the landowner's permission to use their driveway. Or use the BC rest area 5 minutes west on the Highway 3 which is used for Crowsnest Ridge.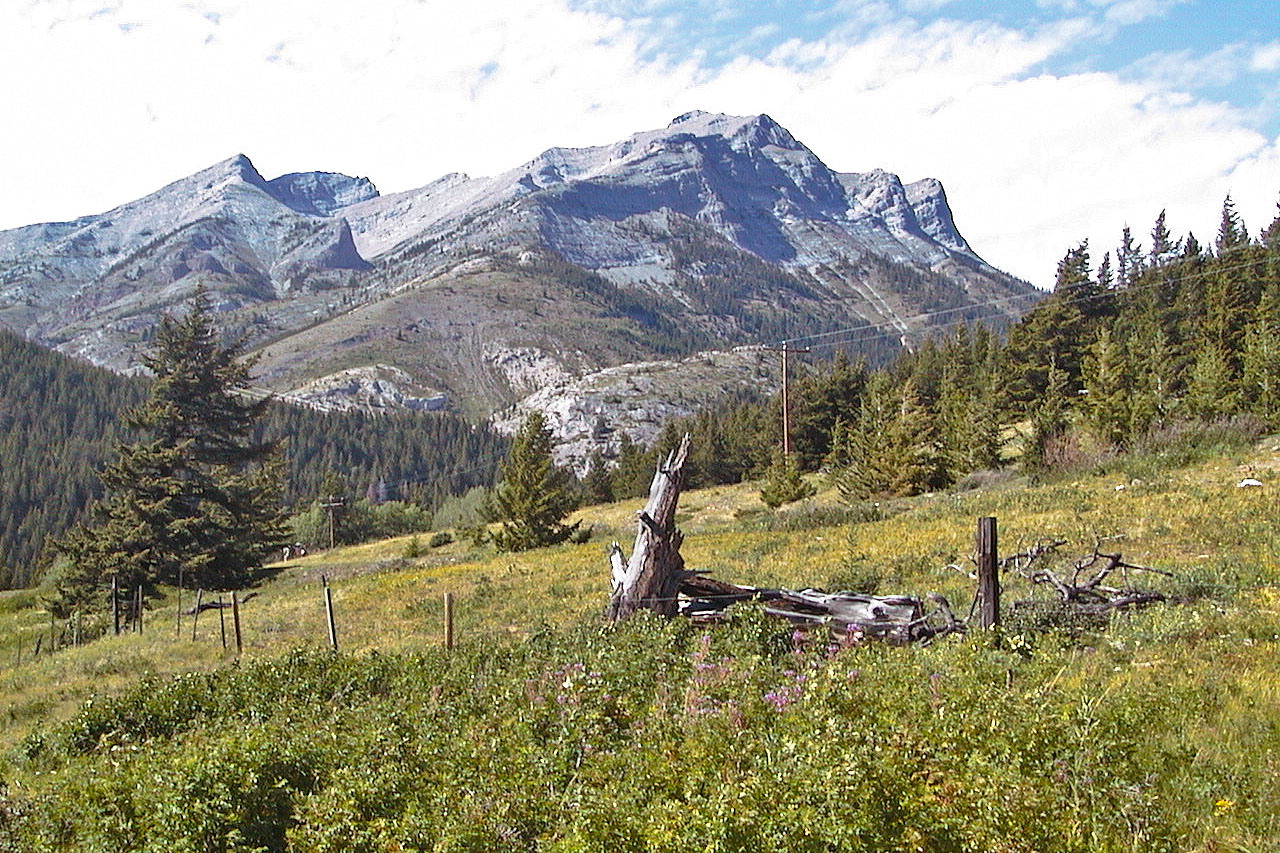 Mount Tecumseh seen from the powerline right-of-way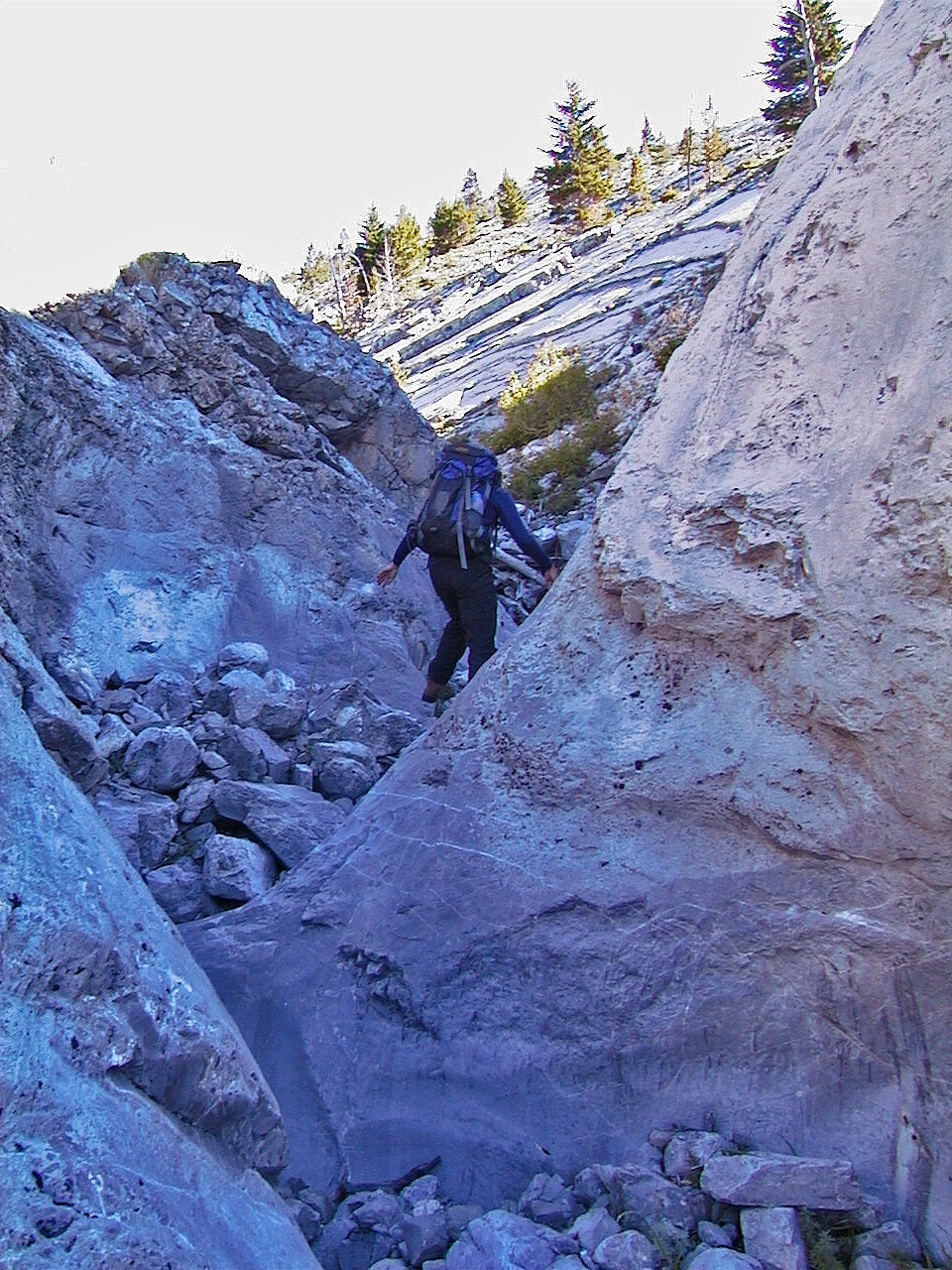 Starting up the canyon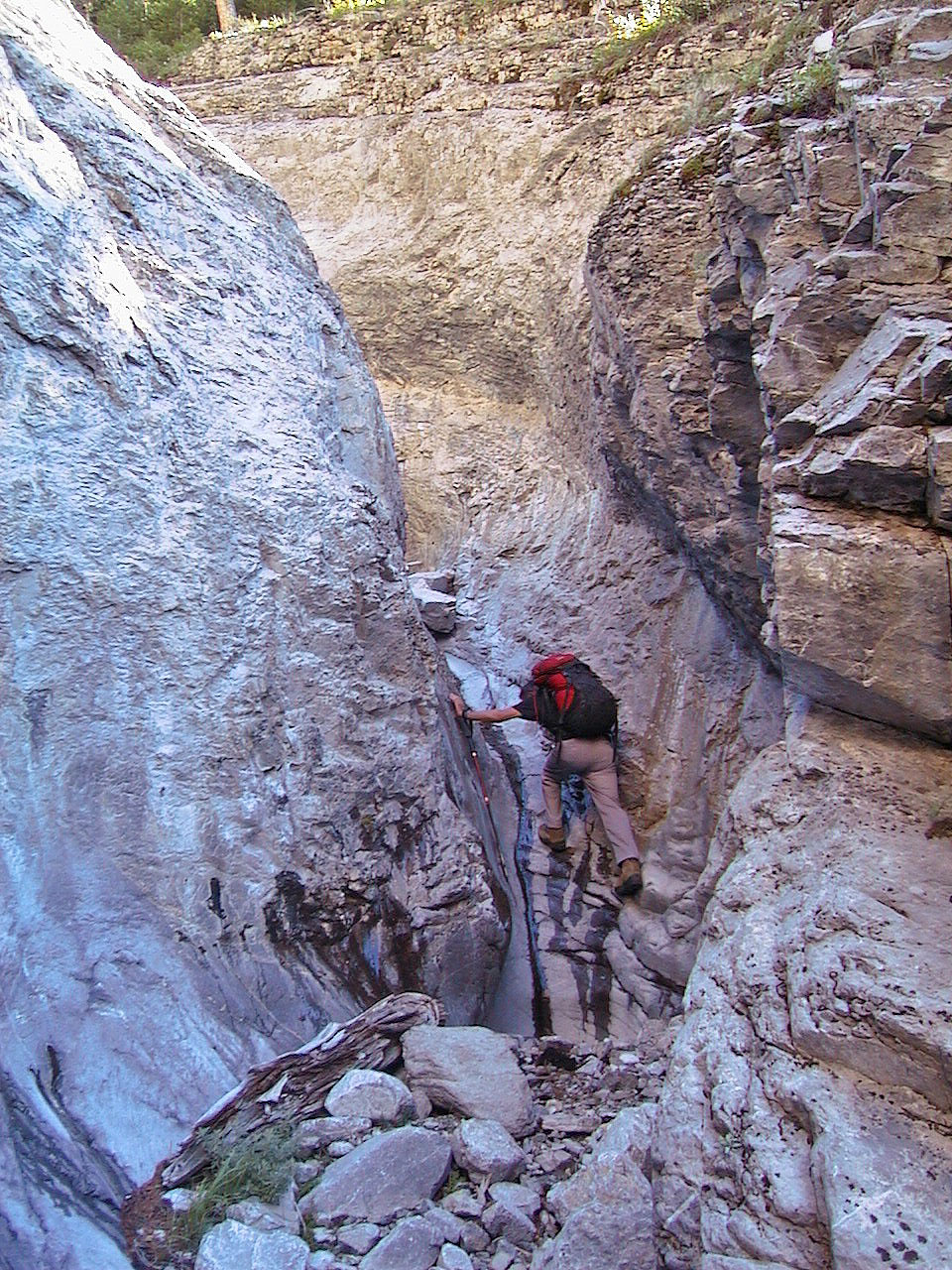 As much as possible, we stayed in the canyon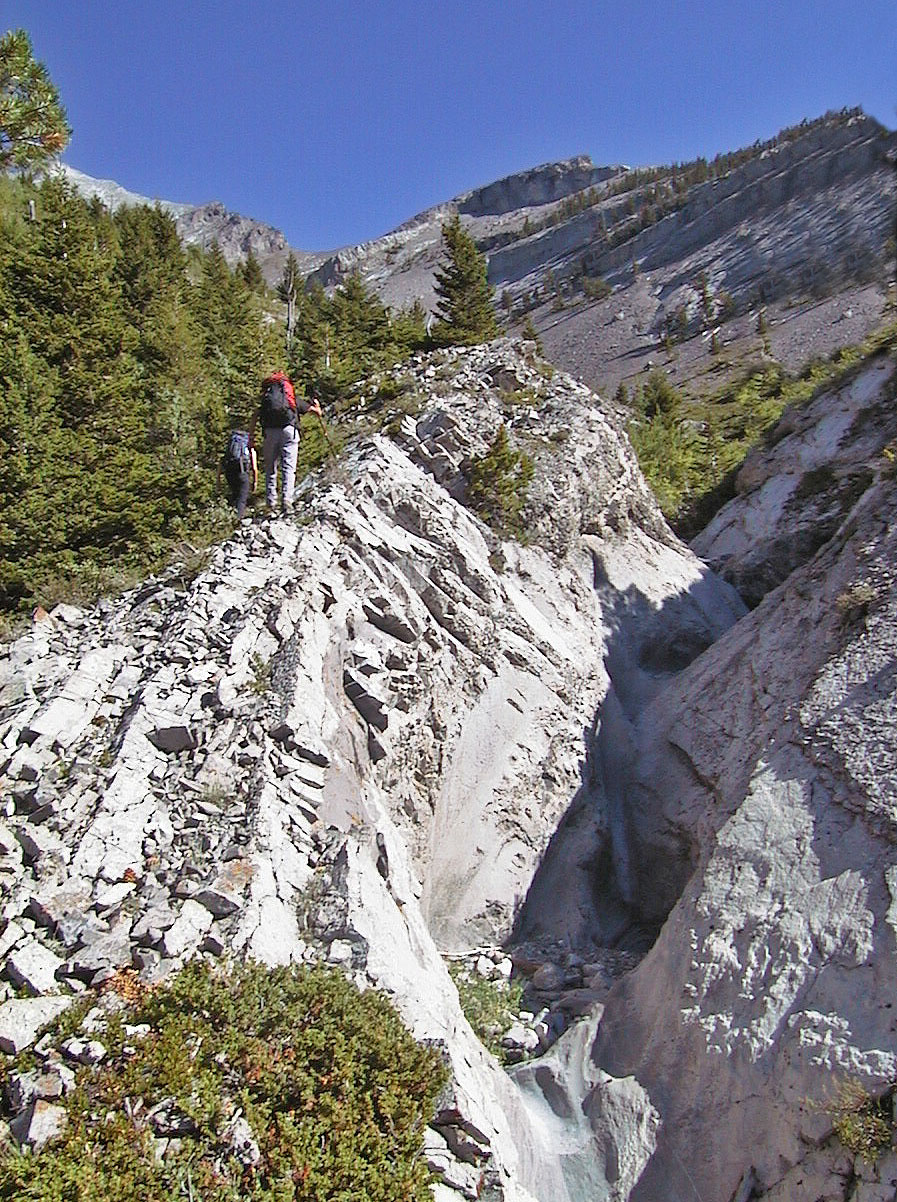 Here we bypassed a canyon section on the left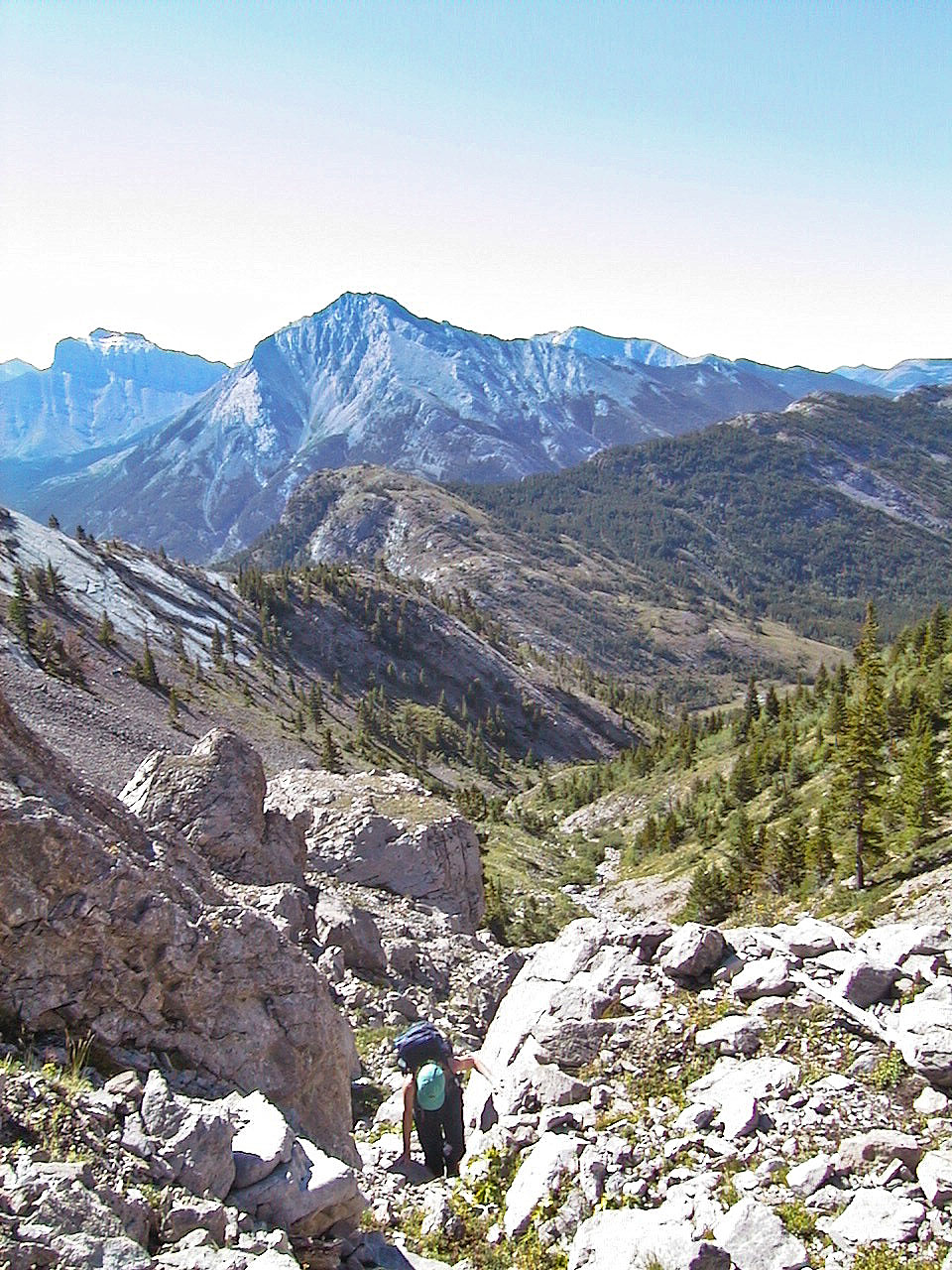 End of the canyon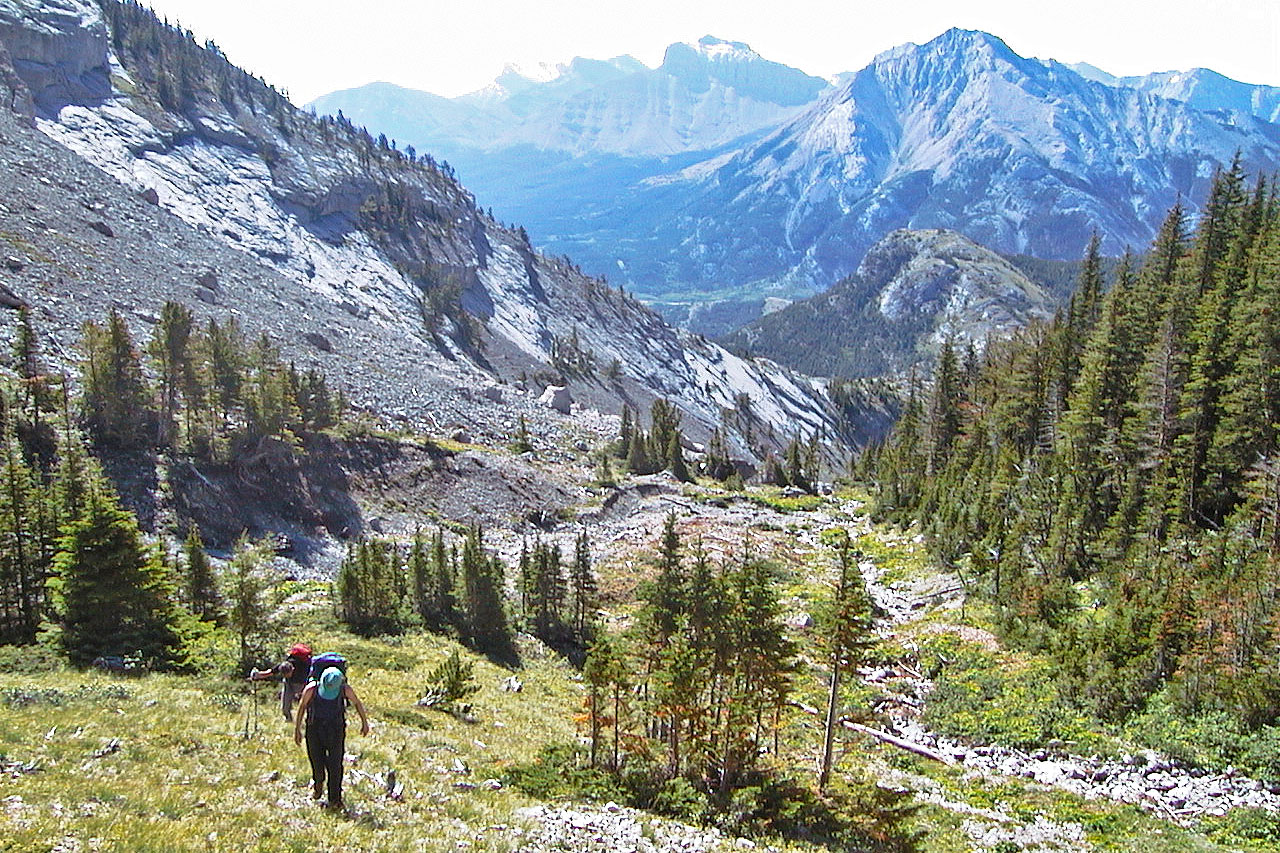 After the canyon, we came to a basin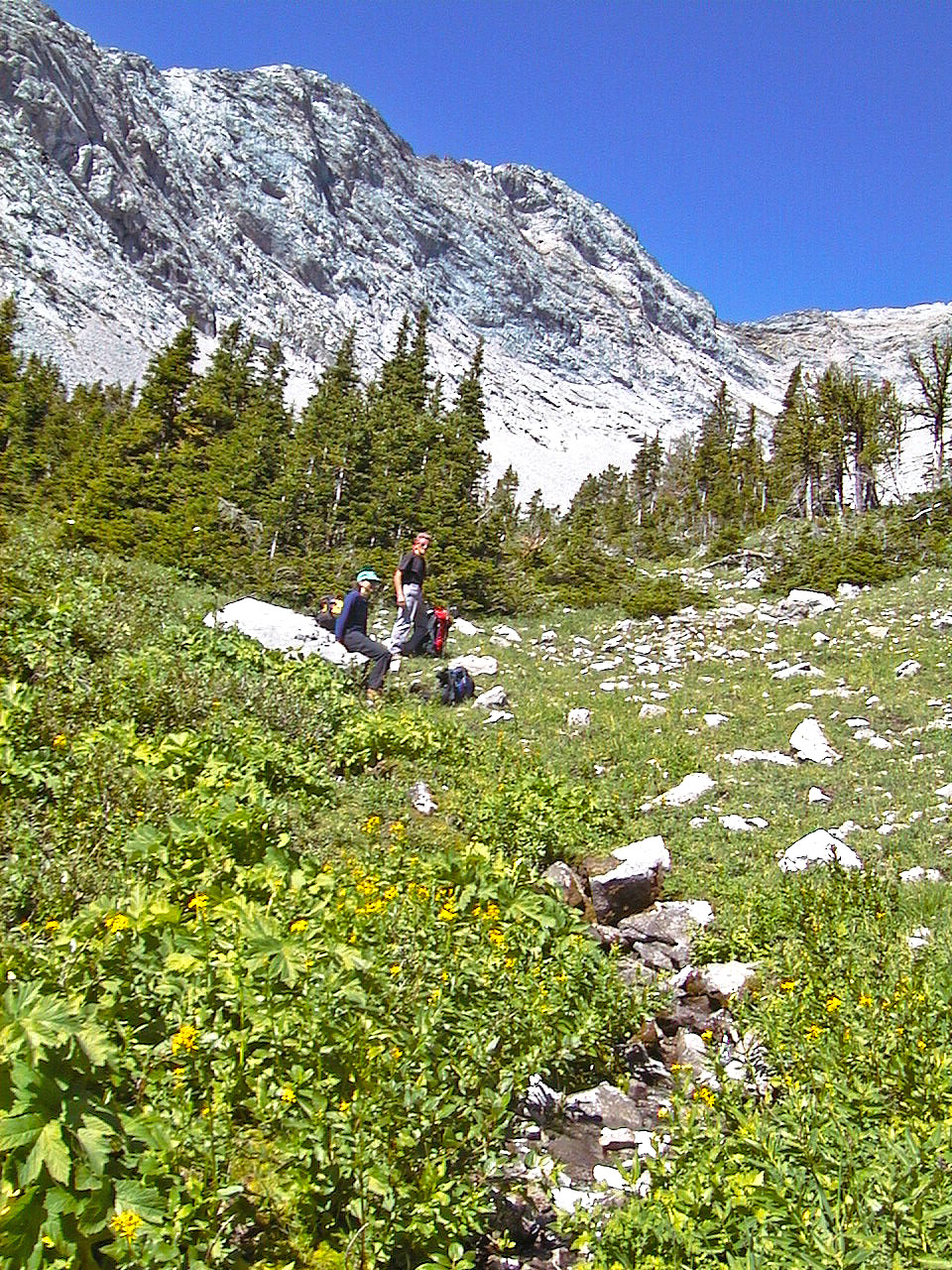 Taking a break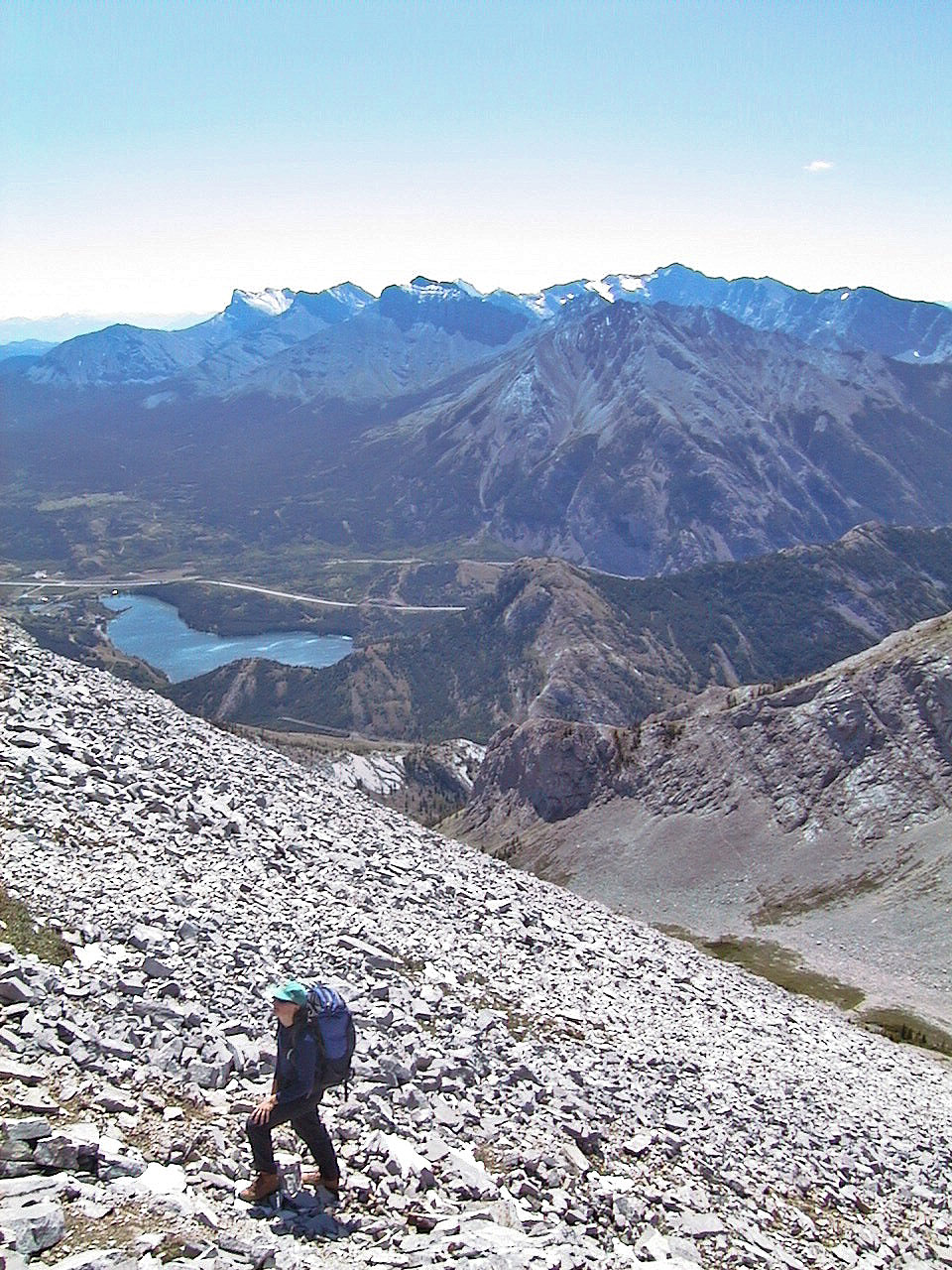 Heading up the scree slope to the ridge crest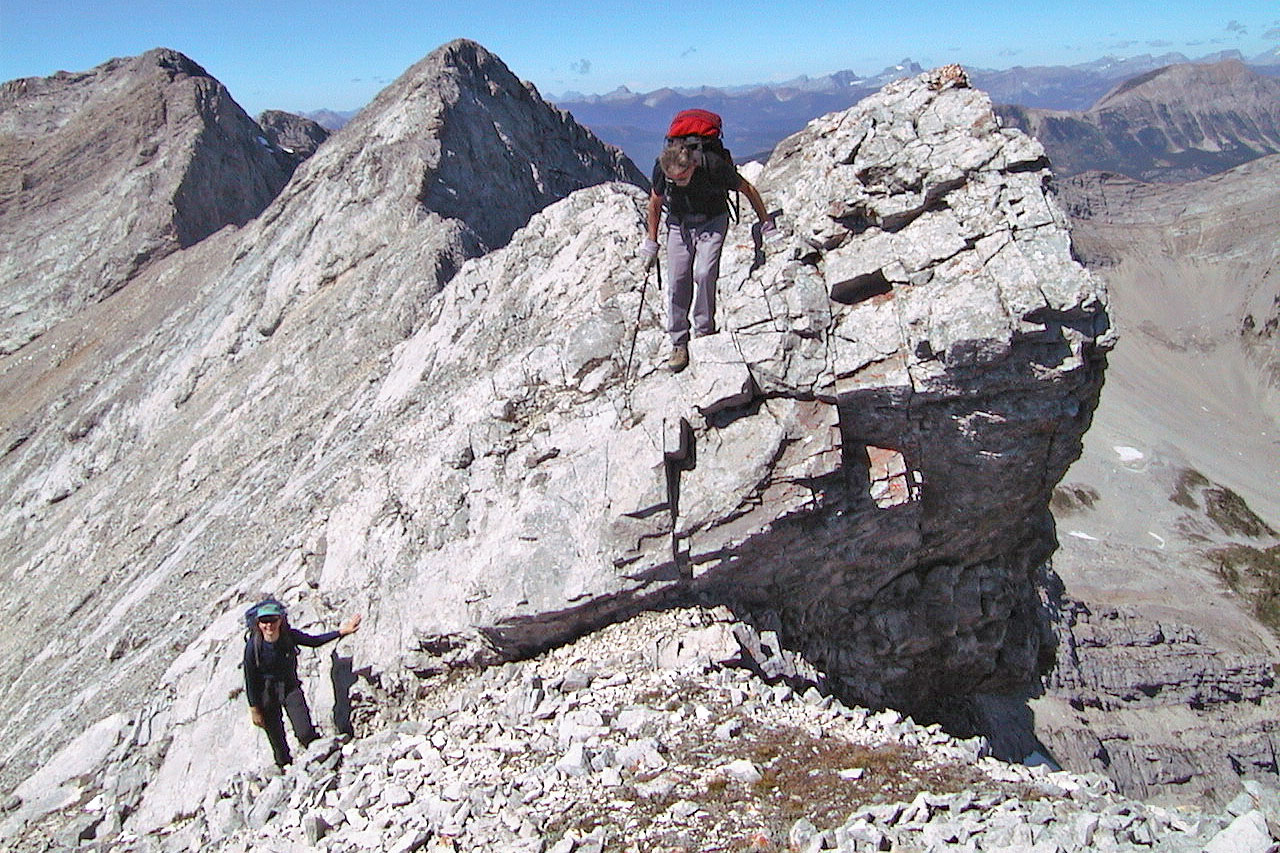 Gaining the ridge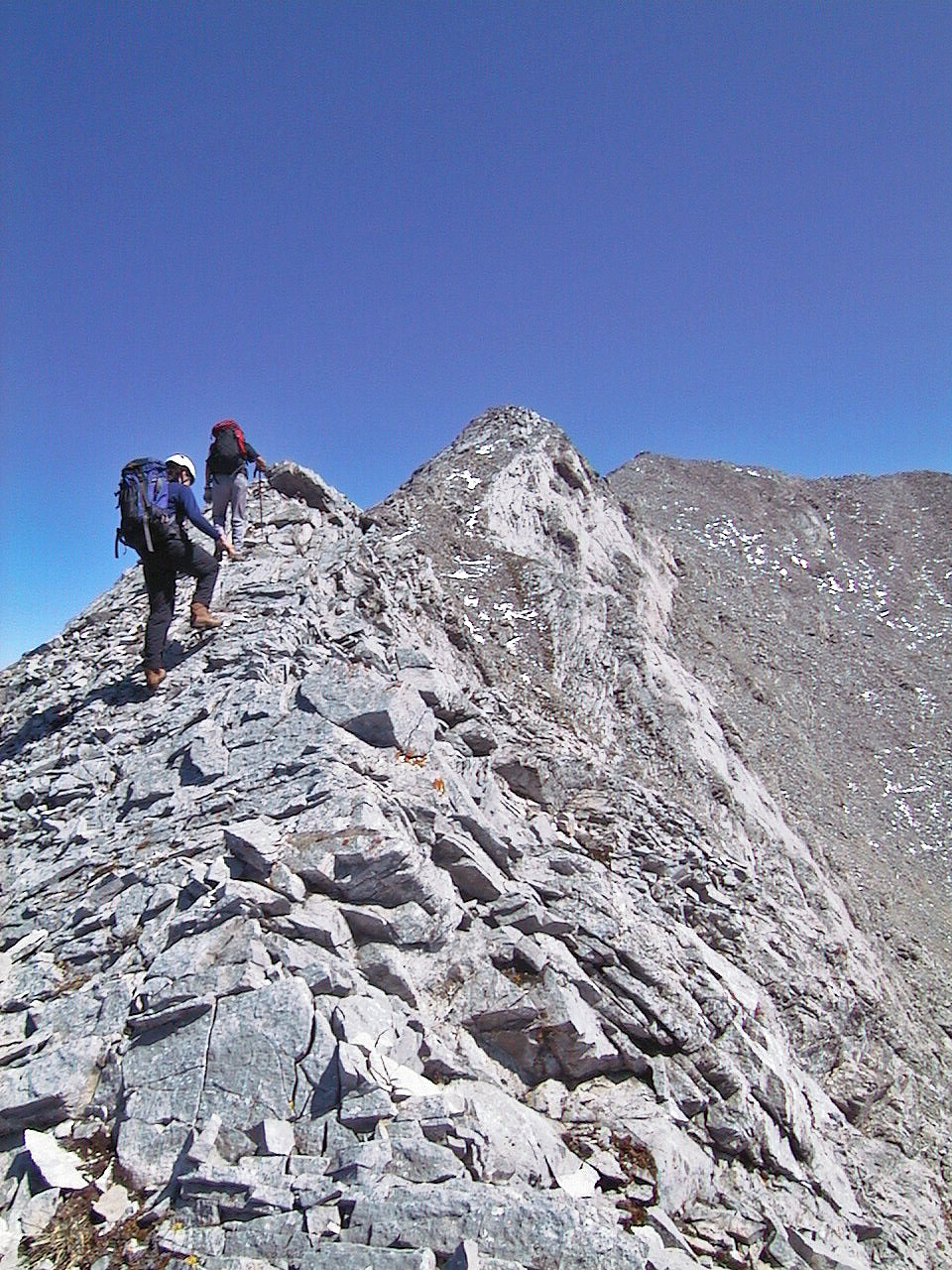 On the ridge heading to the summit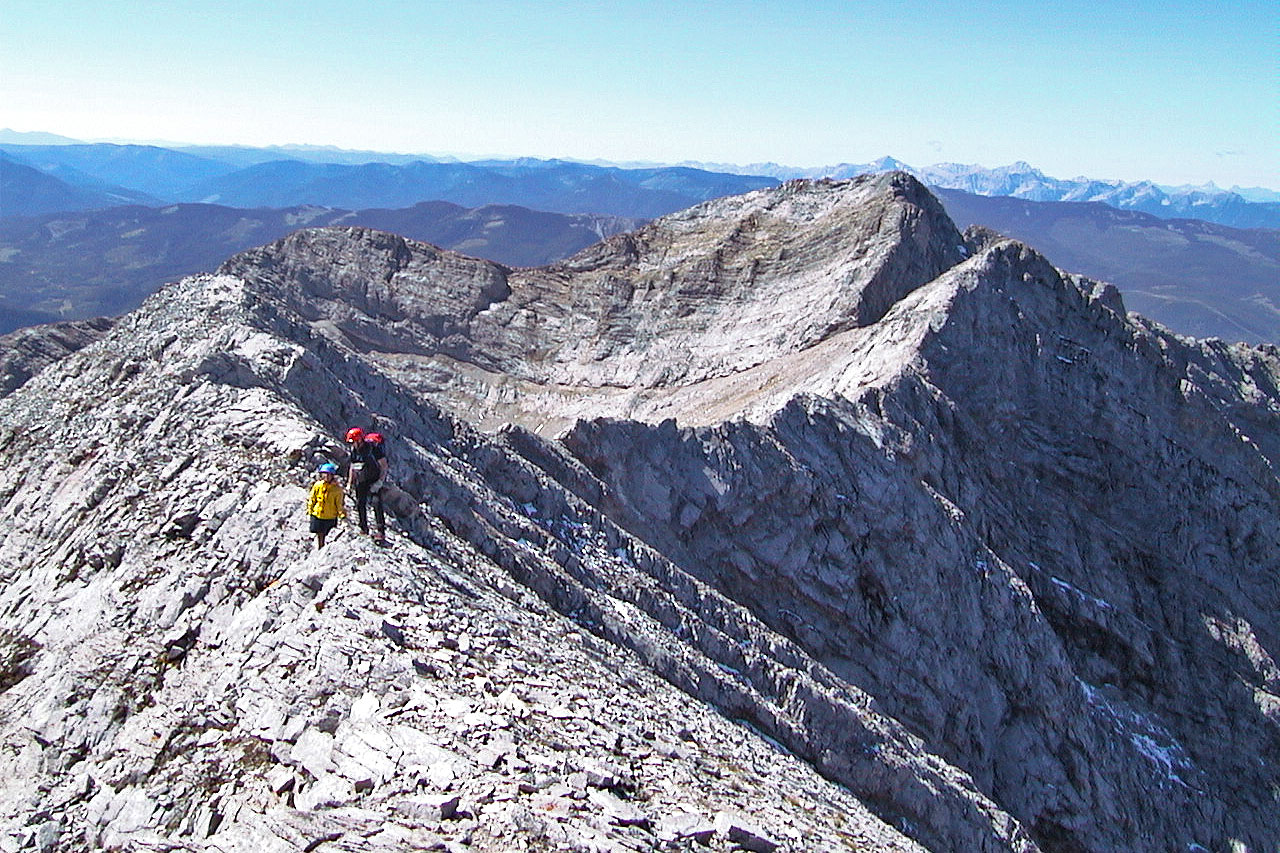 Looking back. Phillipps Peak behind.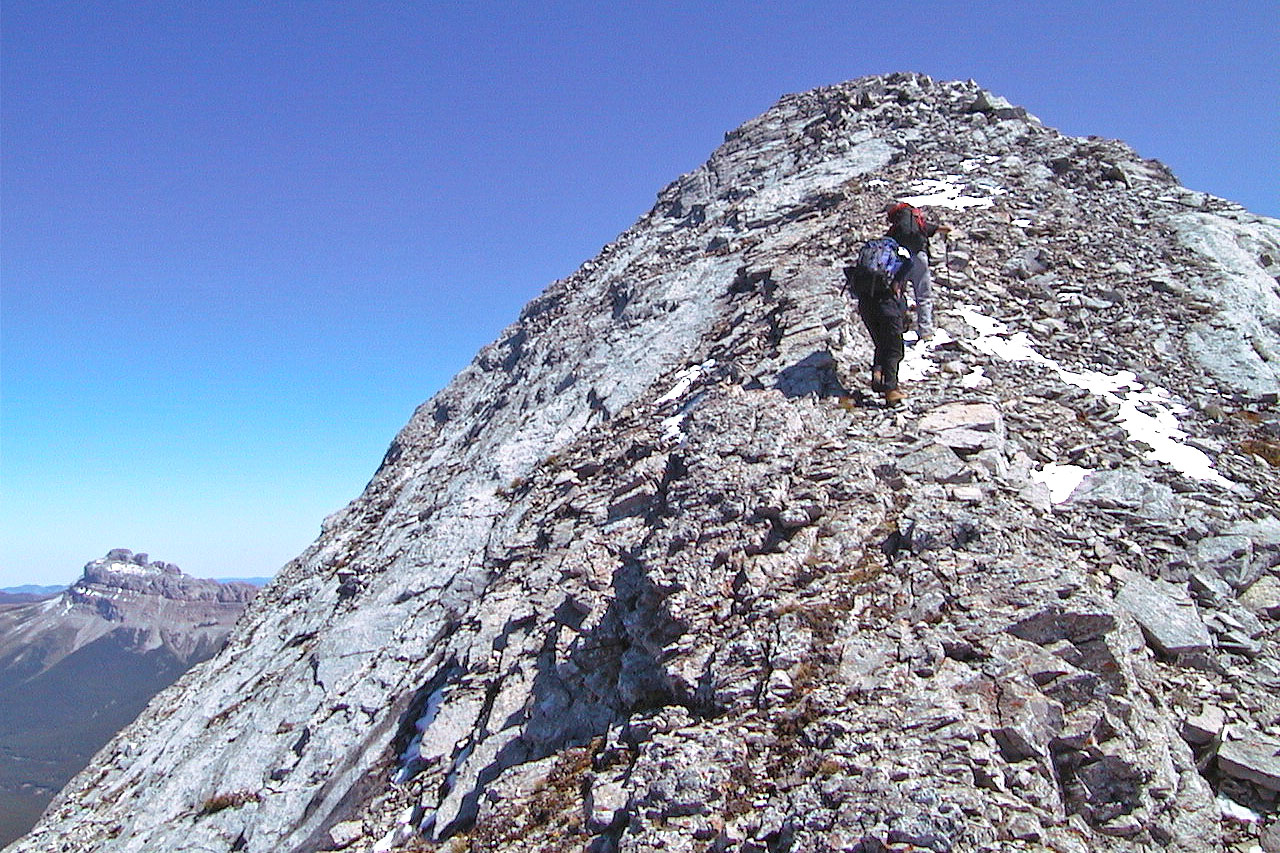 Ascending a steep section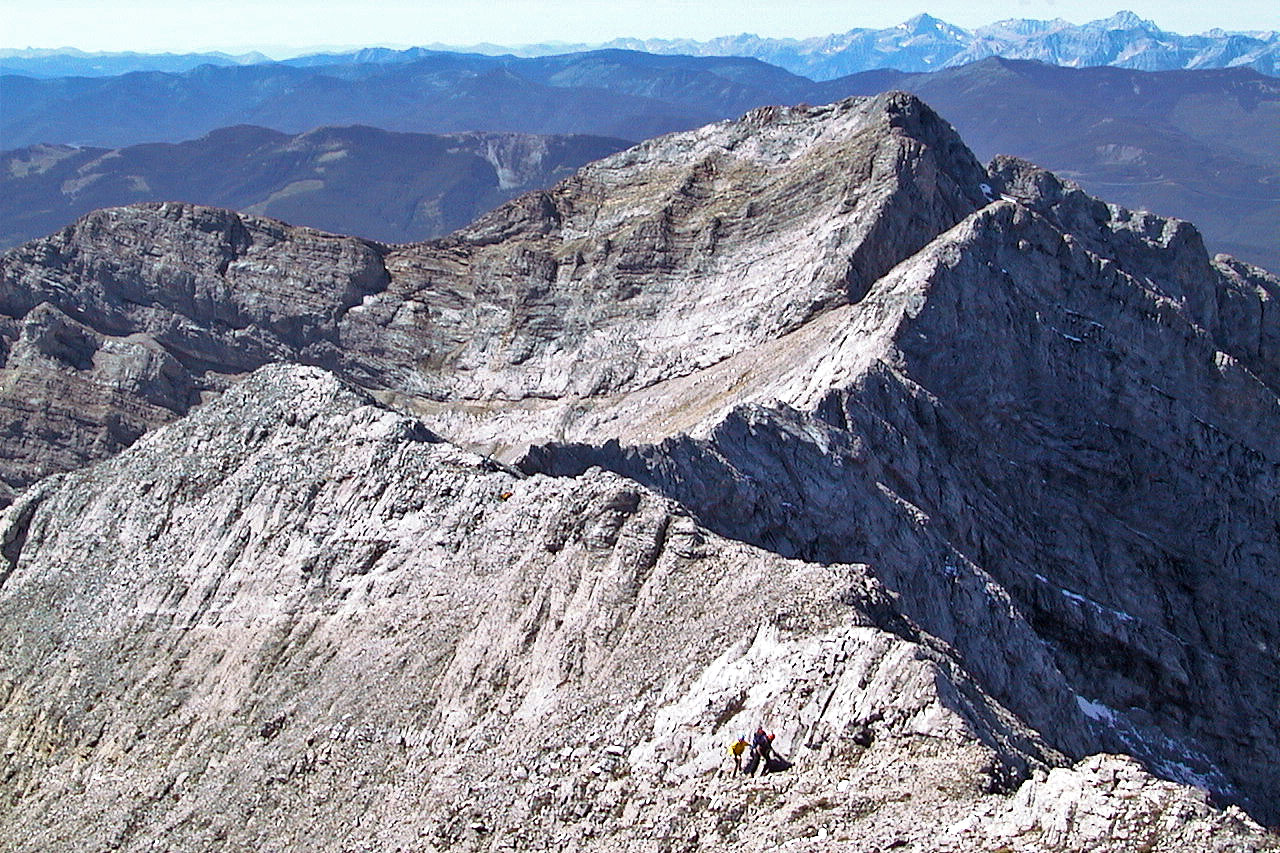 Another view looking back. Note Dinah and Gert at the bottom.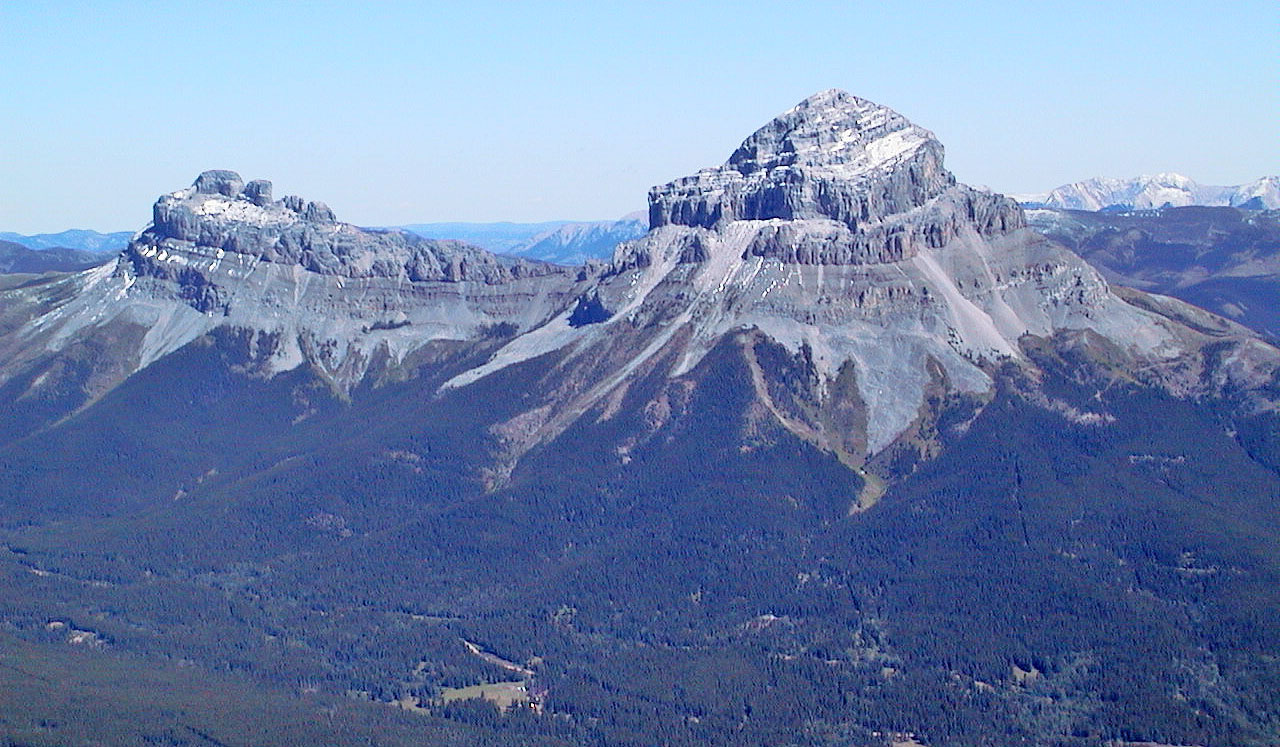 Seven Sisters and Crowsnest Mountain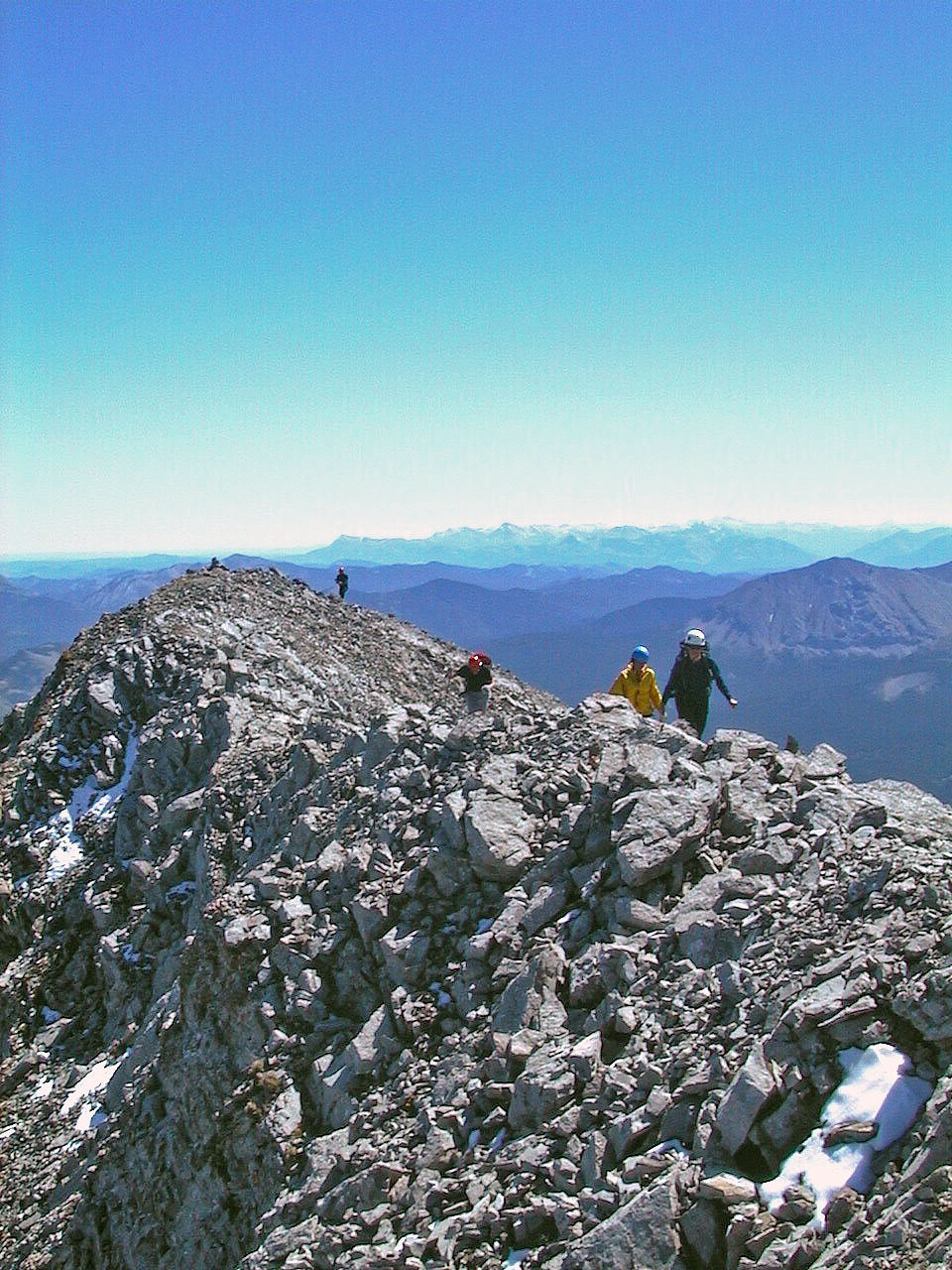 Leaving the summit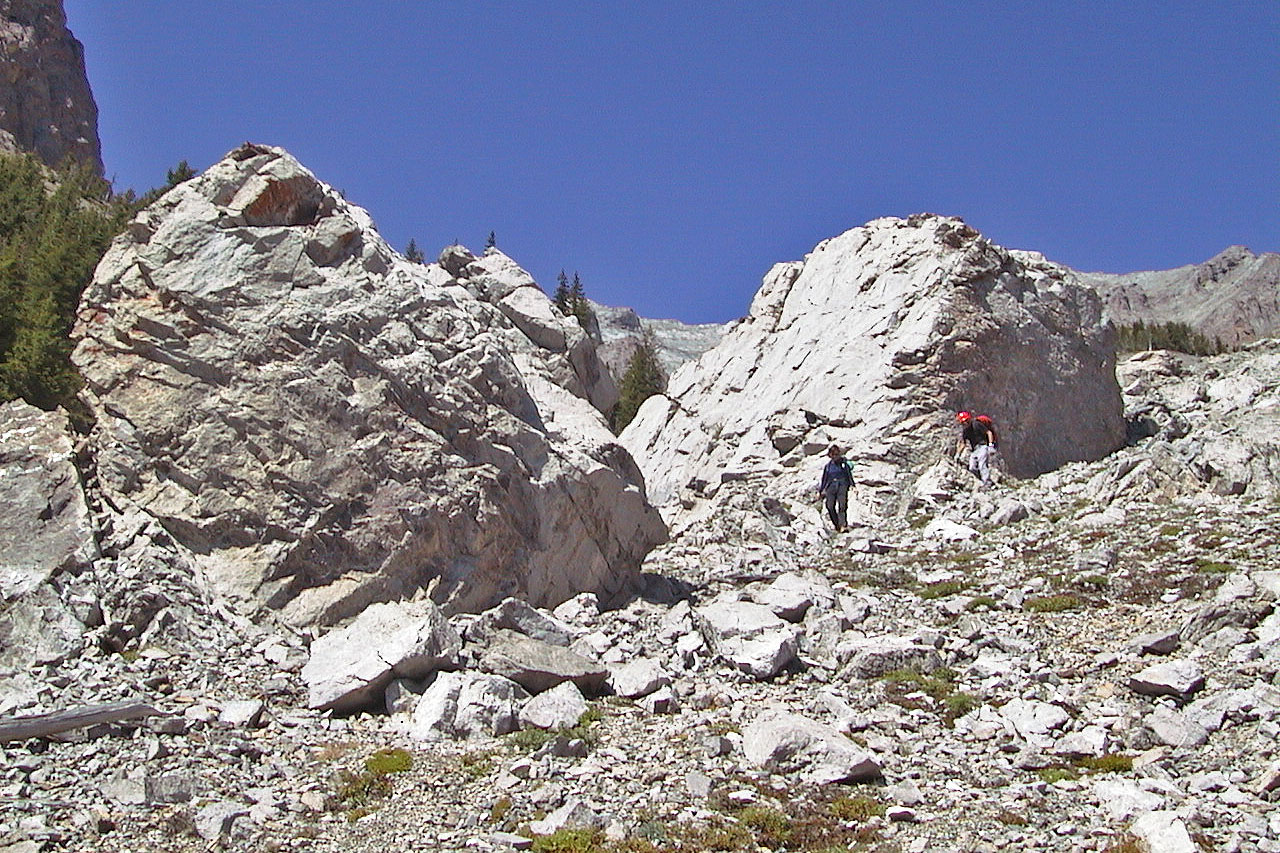 Passing two huge boulders on the descent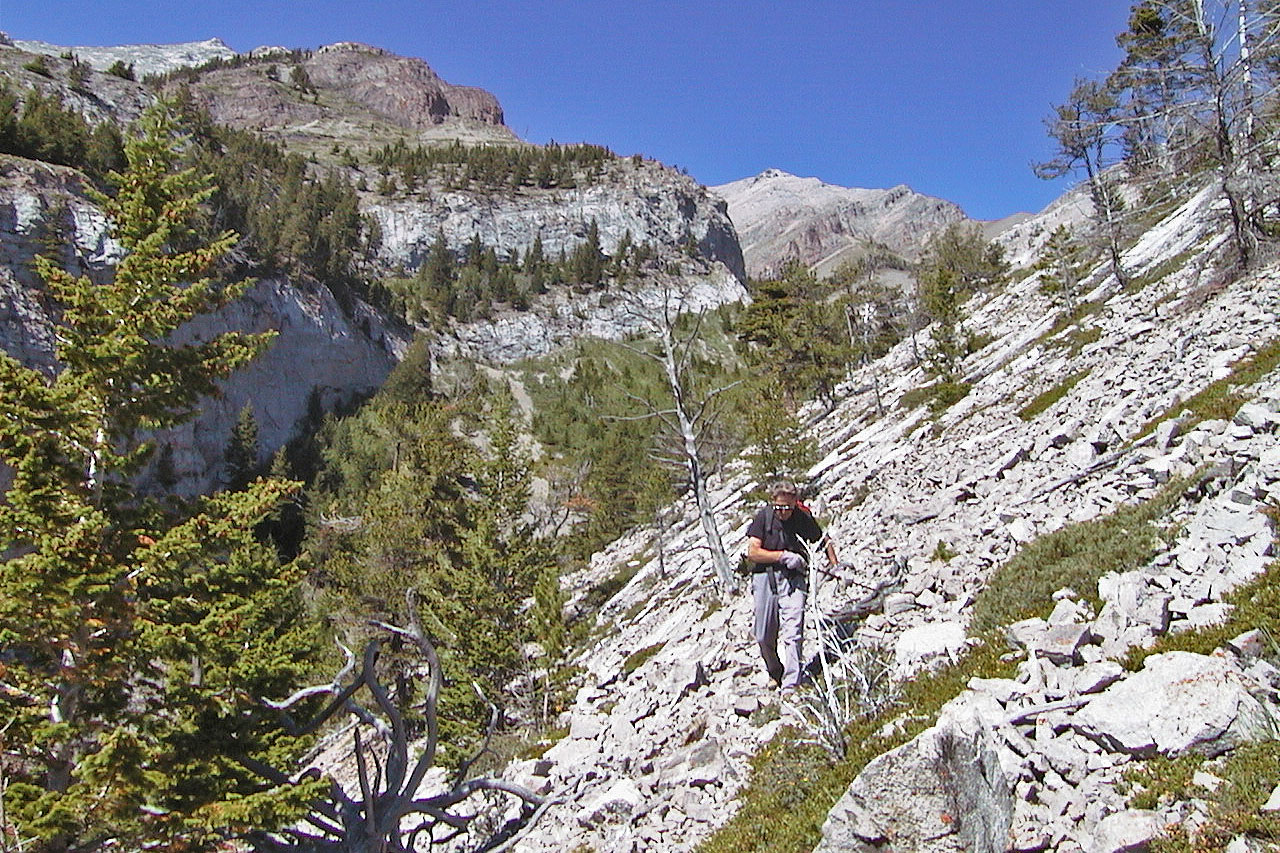 Gert comes down the drainage below the canyon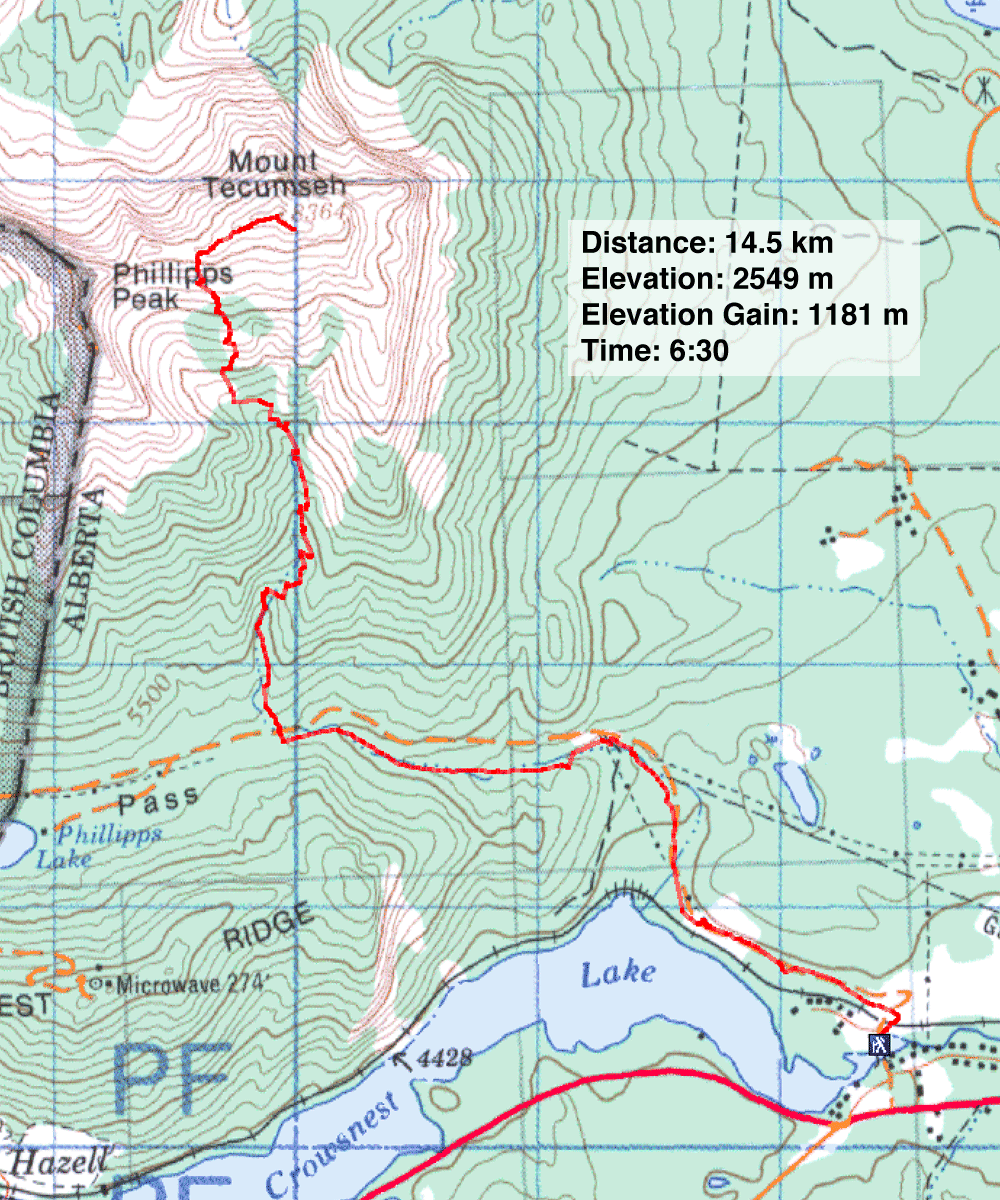 82 G/10 Crowsnest