bobspirko.ca | Home | Canada Trips | US Trips | Hiking | Snowshoeing | MAP | About

Roche Miette
Jasper National Park, Alberta
June 24, 2005
Distance: 12.8 km
Cumulative Elevation Gain: 1331 m
This should have been a short trip, but a navigation error at the start took us out of the way. Following the guidebook's instruction, minutes after starting out Dinah and I headed up a side trail marked with a cairn. Unknowingly, since the book's publication another side trail now appeared before the correct turnoff.
This trail took us up the left bank of a drainage, dropped over a ridge and down to a stream. I knew we had to cross this second drainage, yet the trail didn't continue on the other side. After spending several minutes looking for the trail, we gave up and bushwhacked up a steep slope. This put us on the crest of the ridge and the right trail.
We ran into no more difficulties except for mountain sheep that barred the way and were reluctant to move. One in particular lowered his horns and glared at me. I feared we would butt heads, but he backed down and trotted away. Good thing as I didn't want to hurt him.
After a pleasant hike along the ridge, we dropped down to the saddle and started scrambling up the steep slopes of the north side of Roche Miette. Trails and colourful flagging abounded and left no doubt which way to go. We soon topped out on an undulating plateau and headed to the highest point and the summit cairn.
On the return trip, we followed the proper trail all the way back and discovered where we went wrong. So for the approach, be sure to take the second side trail and not the first! The correct side trail starts near the top of a rise.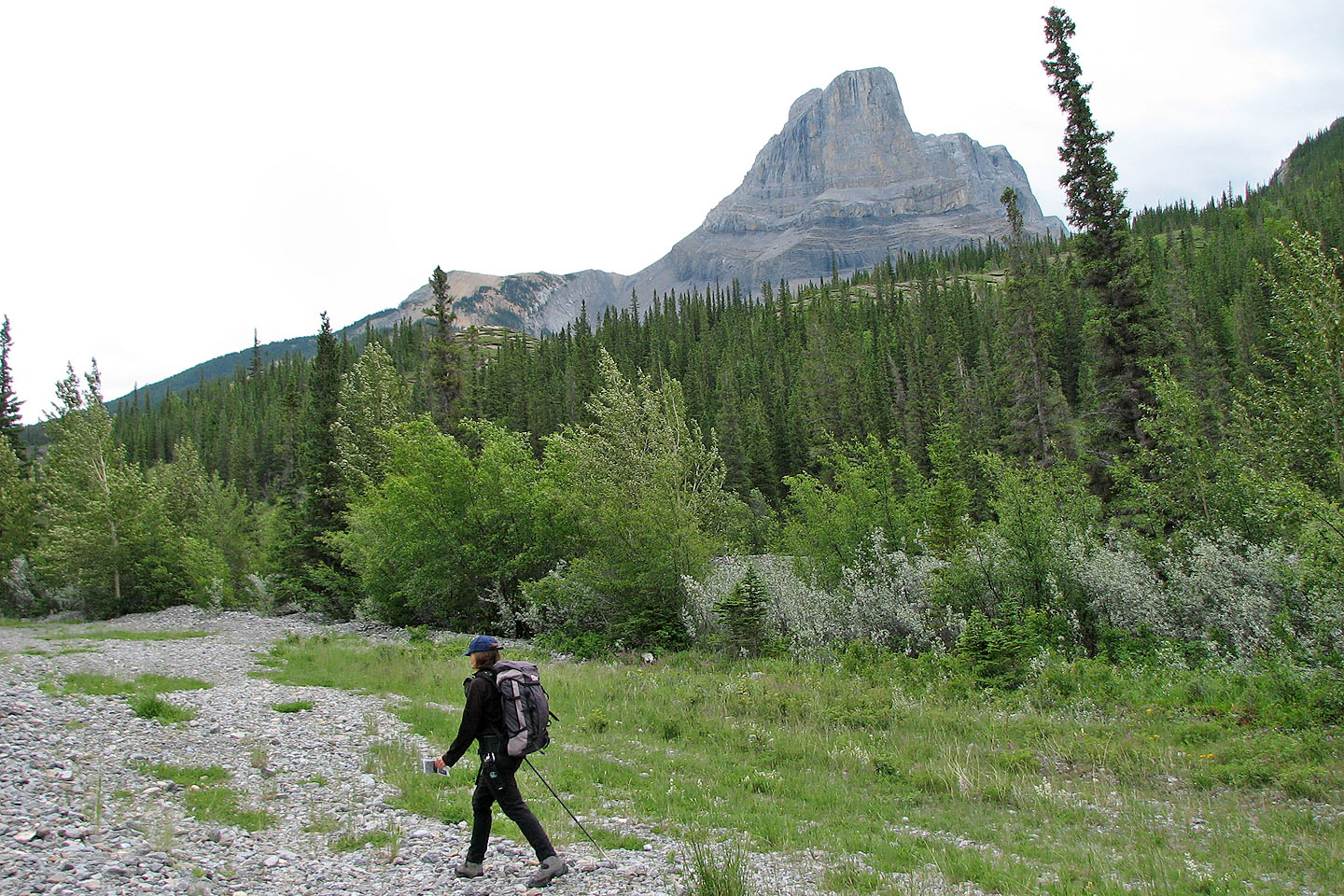 View of Roche Miette from the trailhead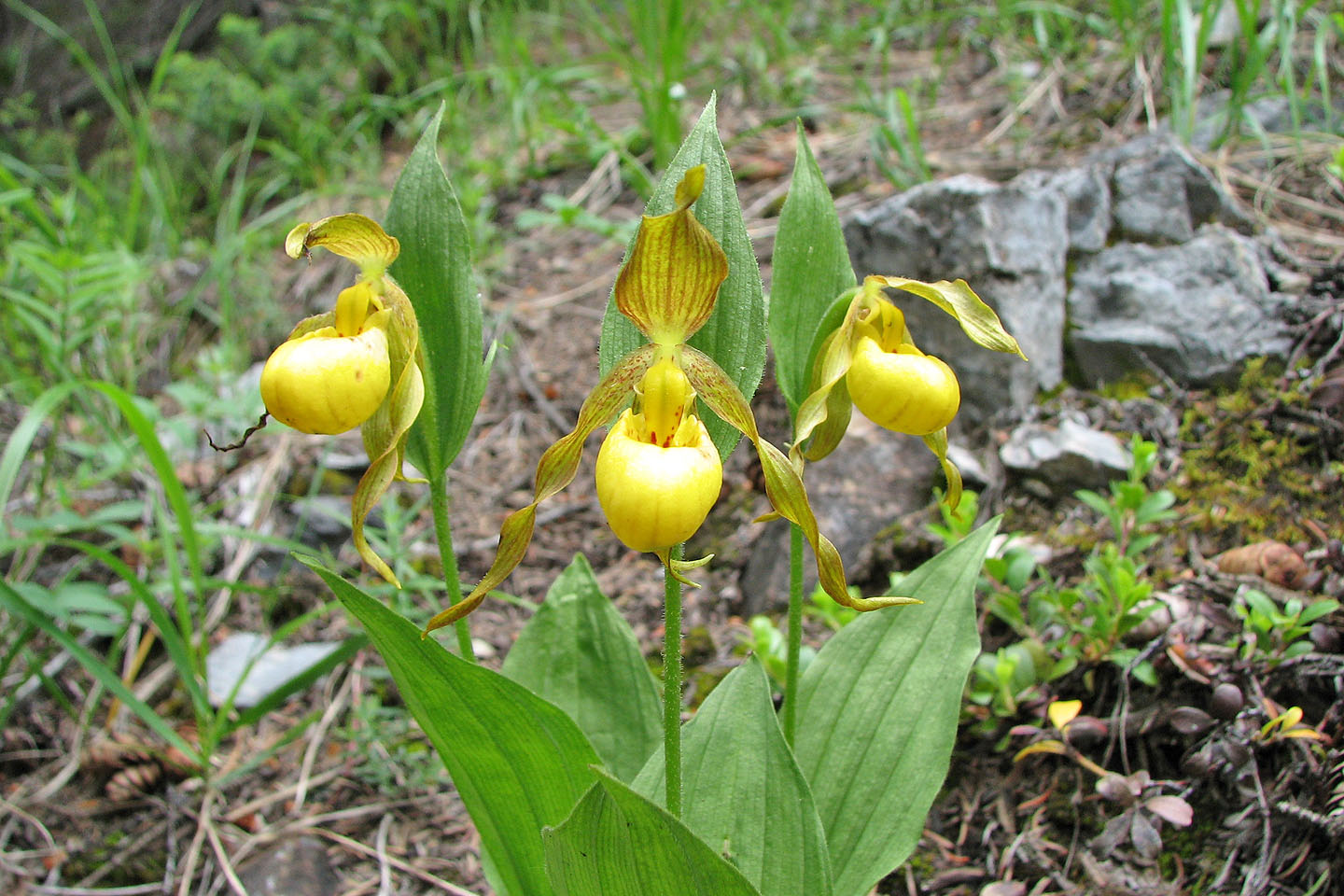 These lady slippers, orchids actually, were abundant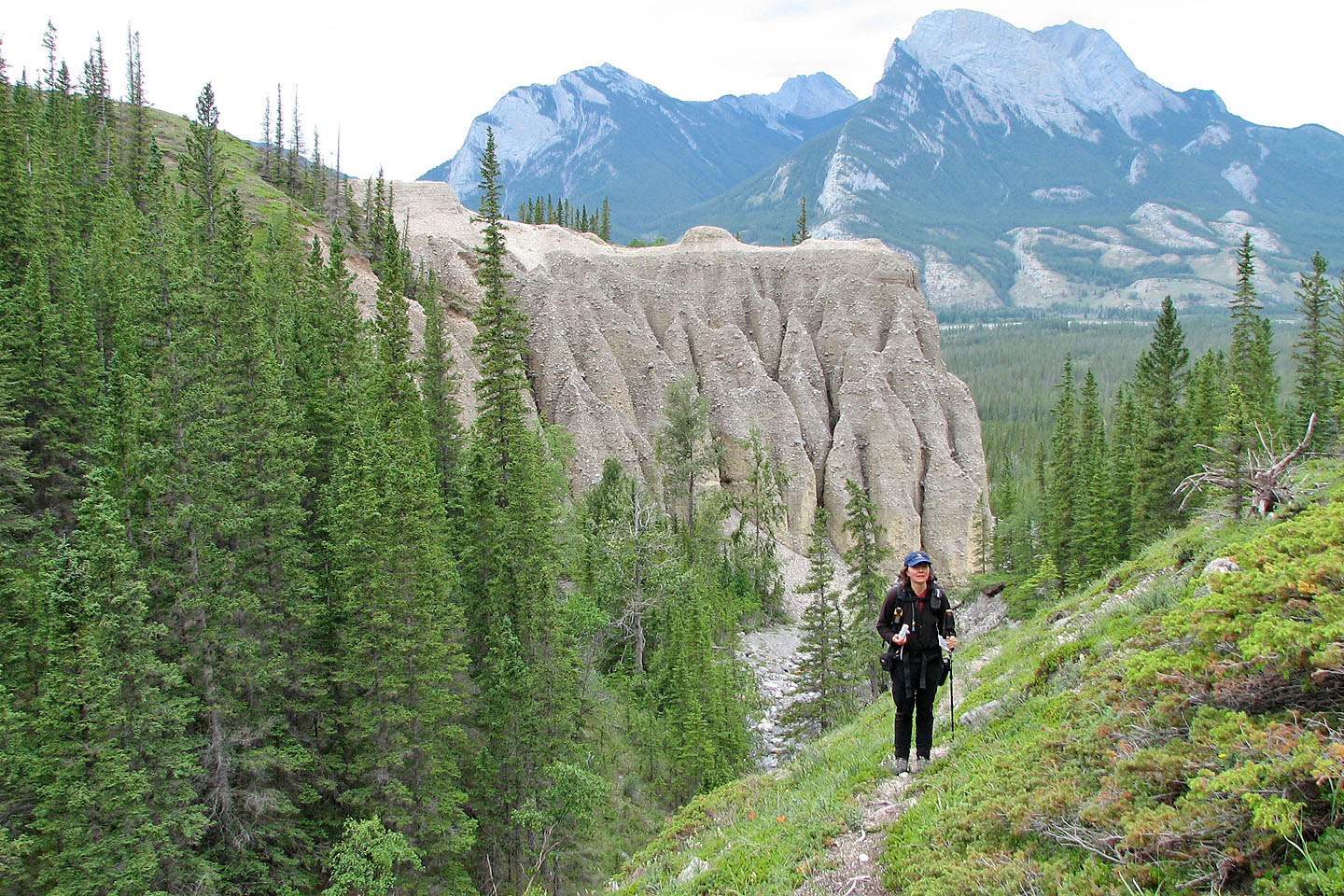 Eroded cliffs behind us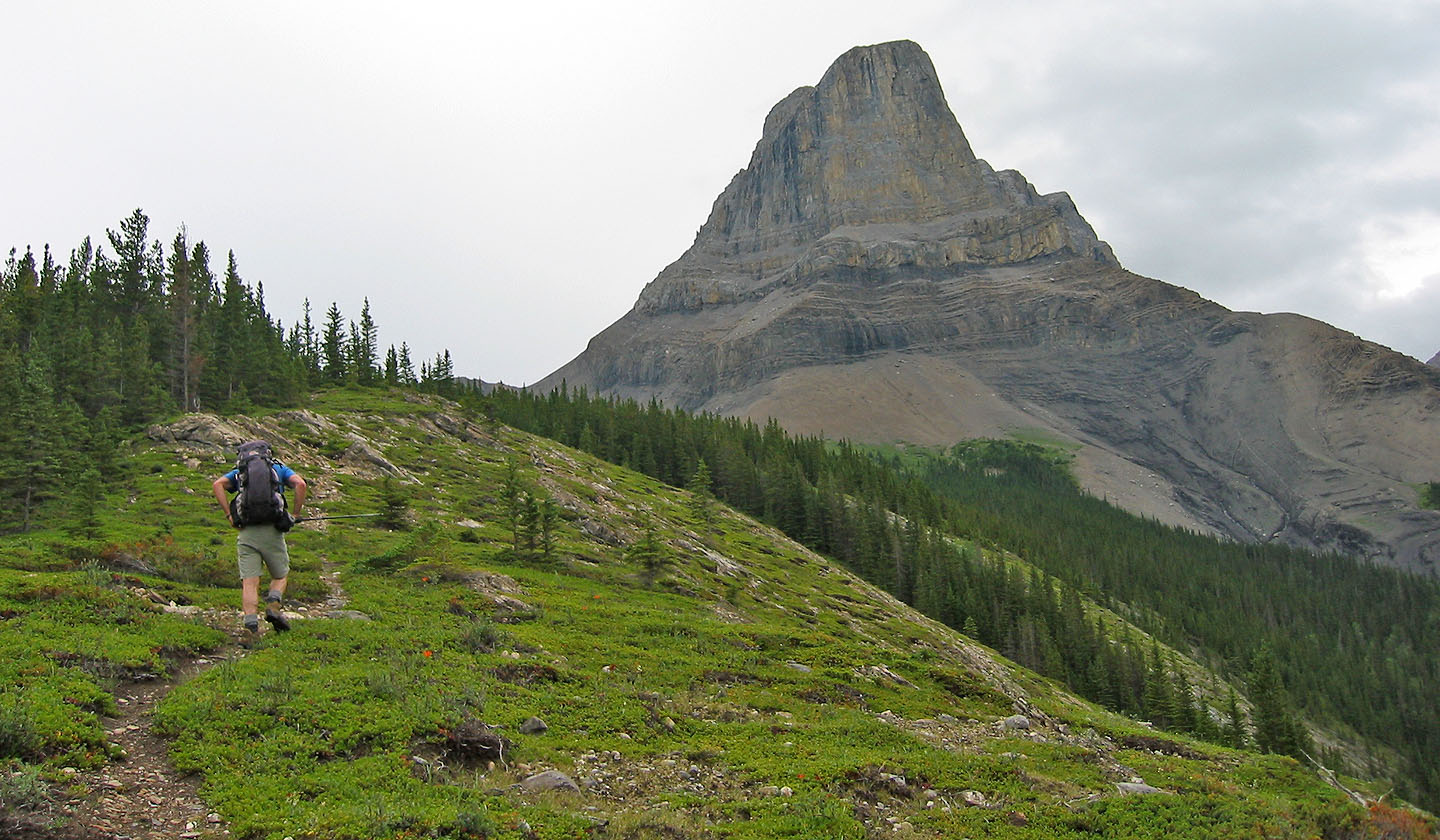 Roche Miette looms large in our sites

Following the ascent ridge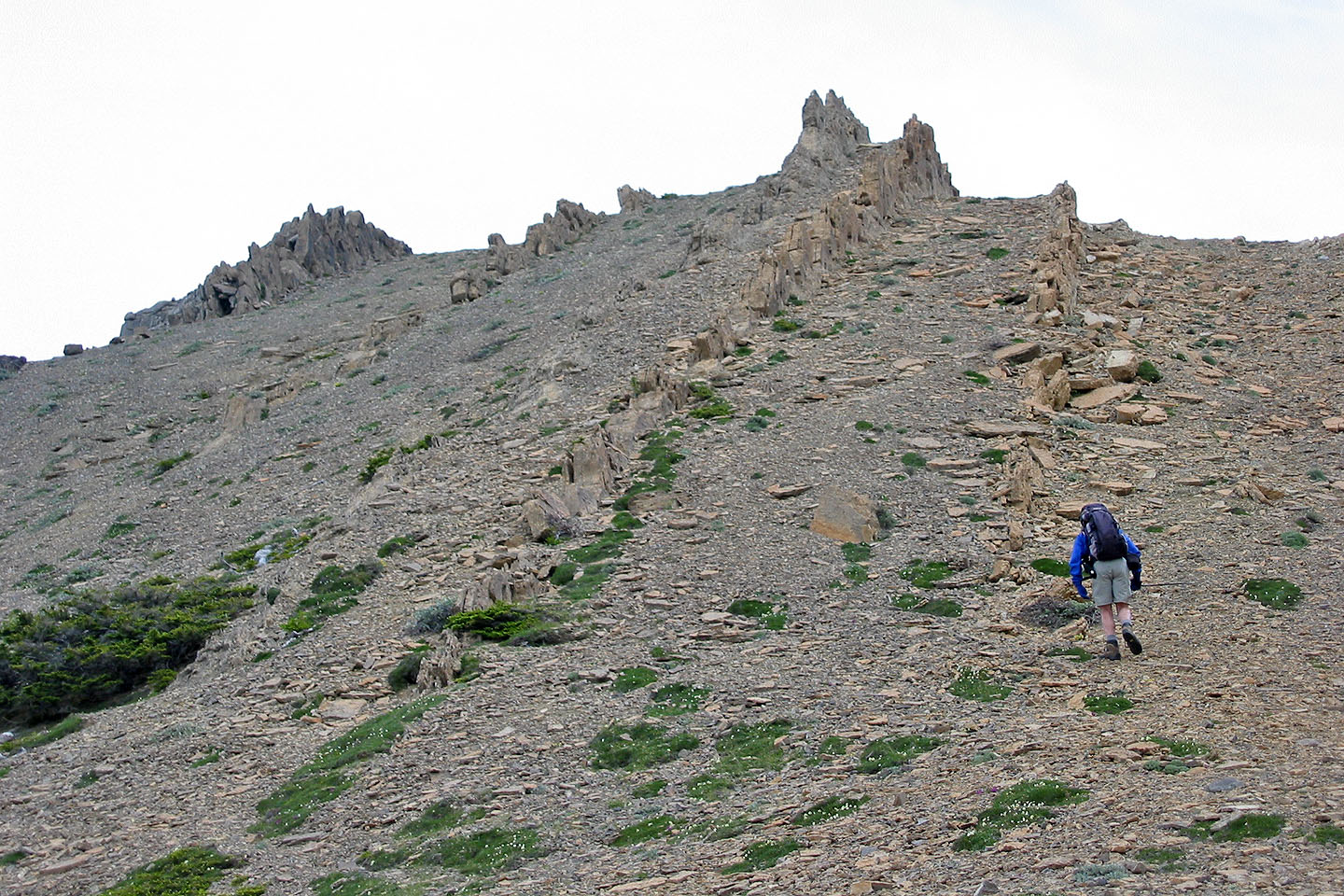 Hiking up the scree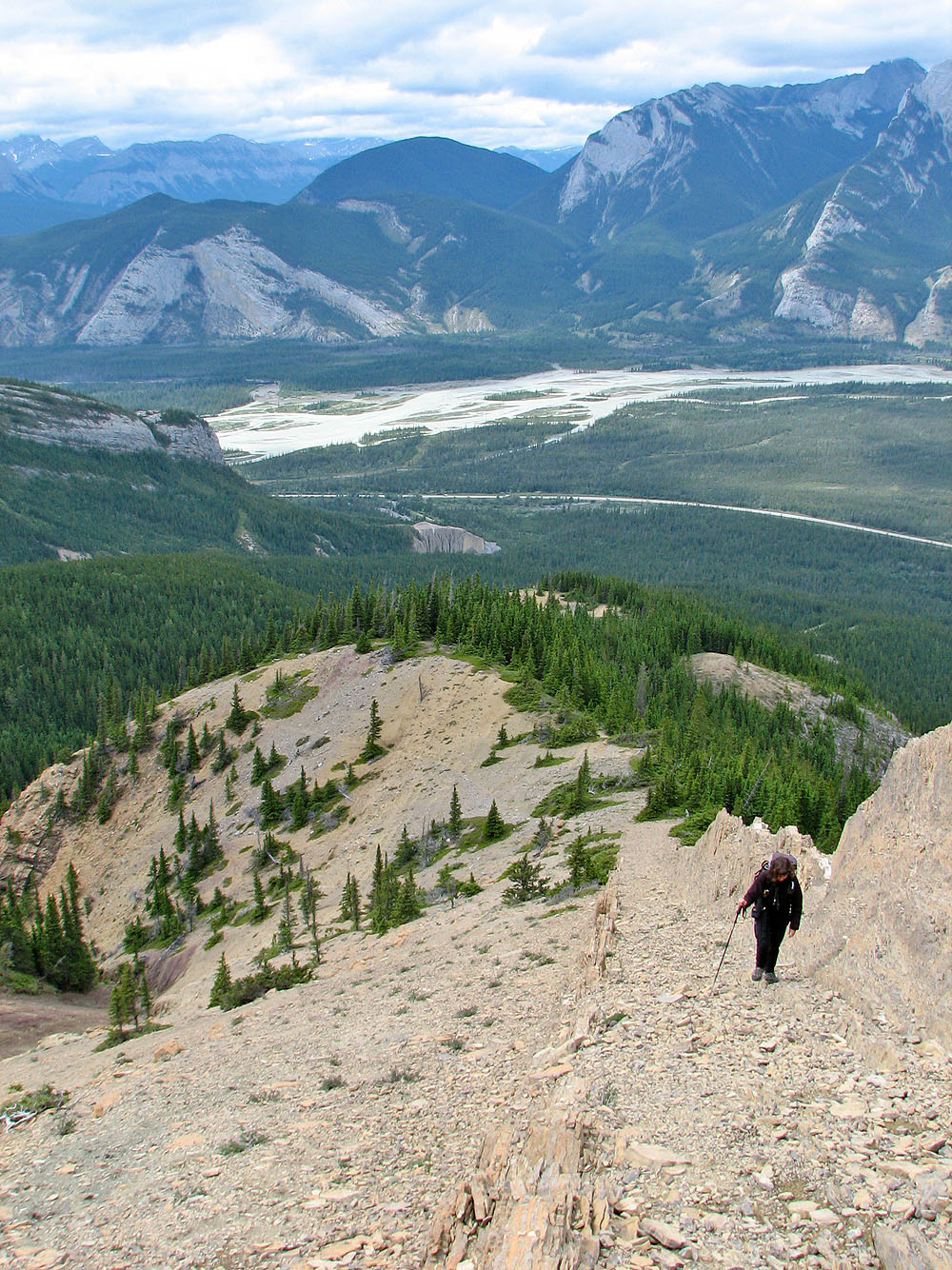 Looking back along the ridge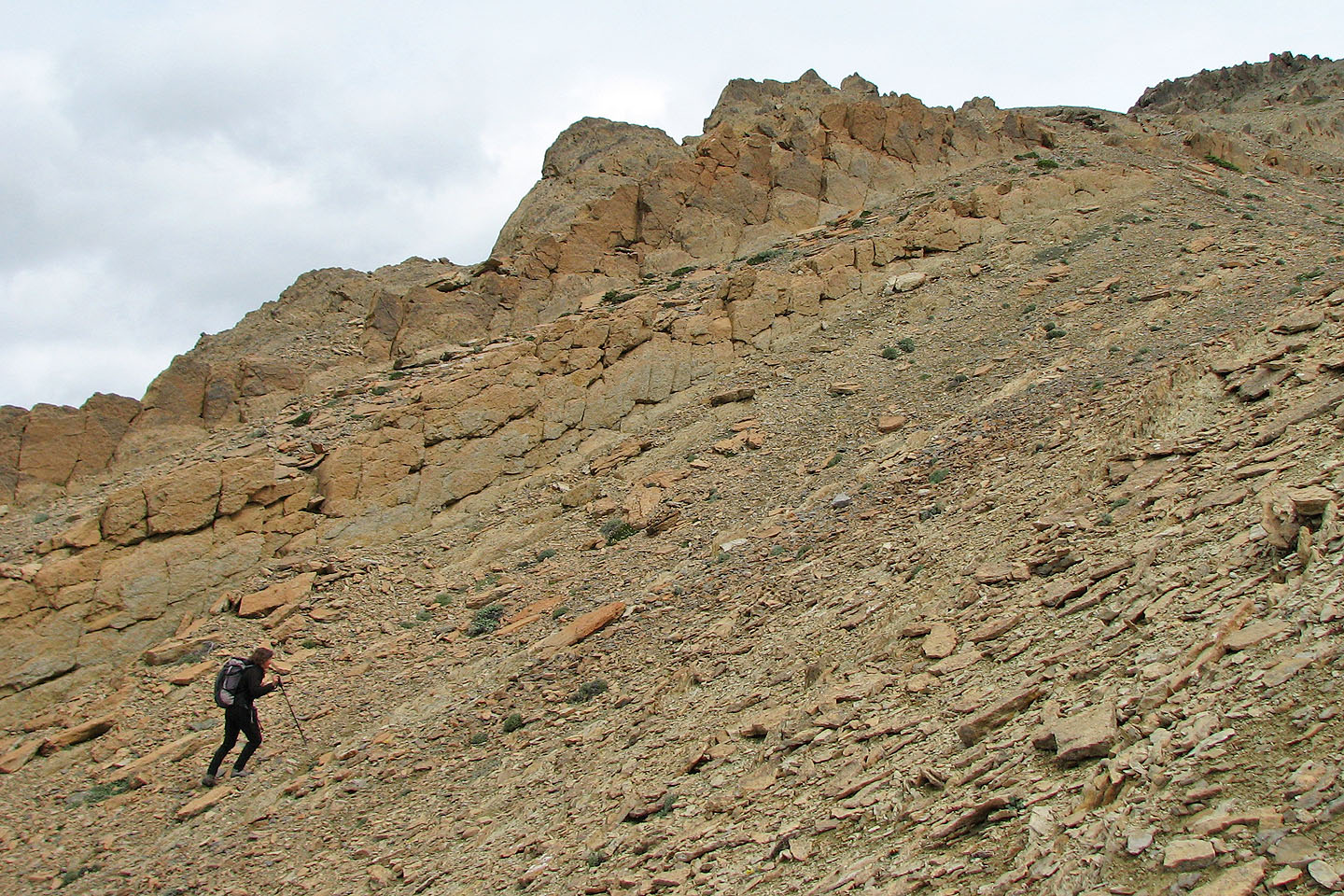 We passed a disintegrating rock wall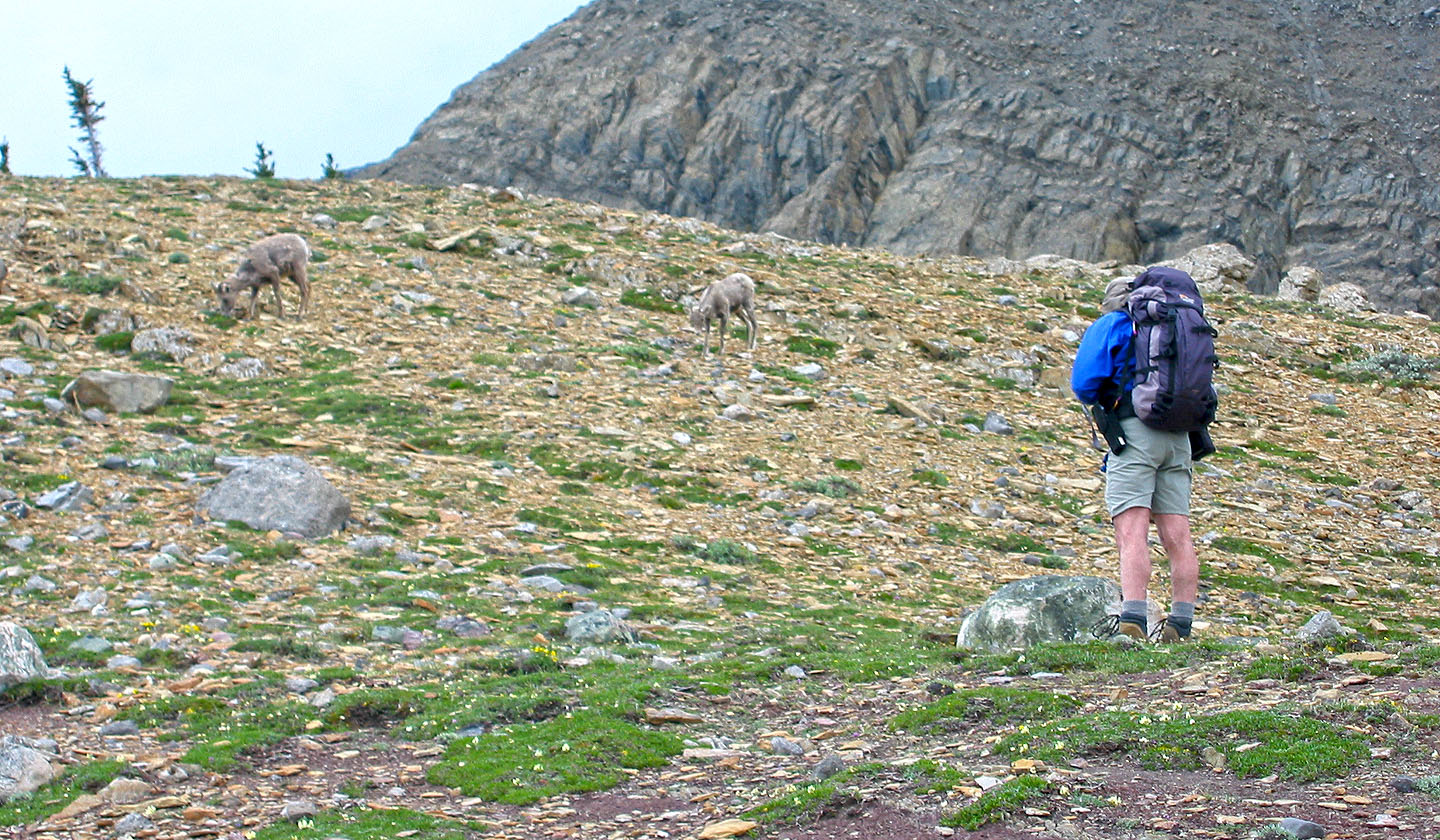 These sheep were reluctant to give way to us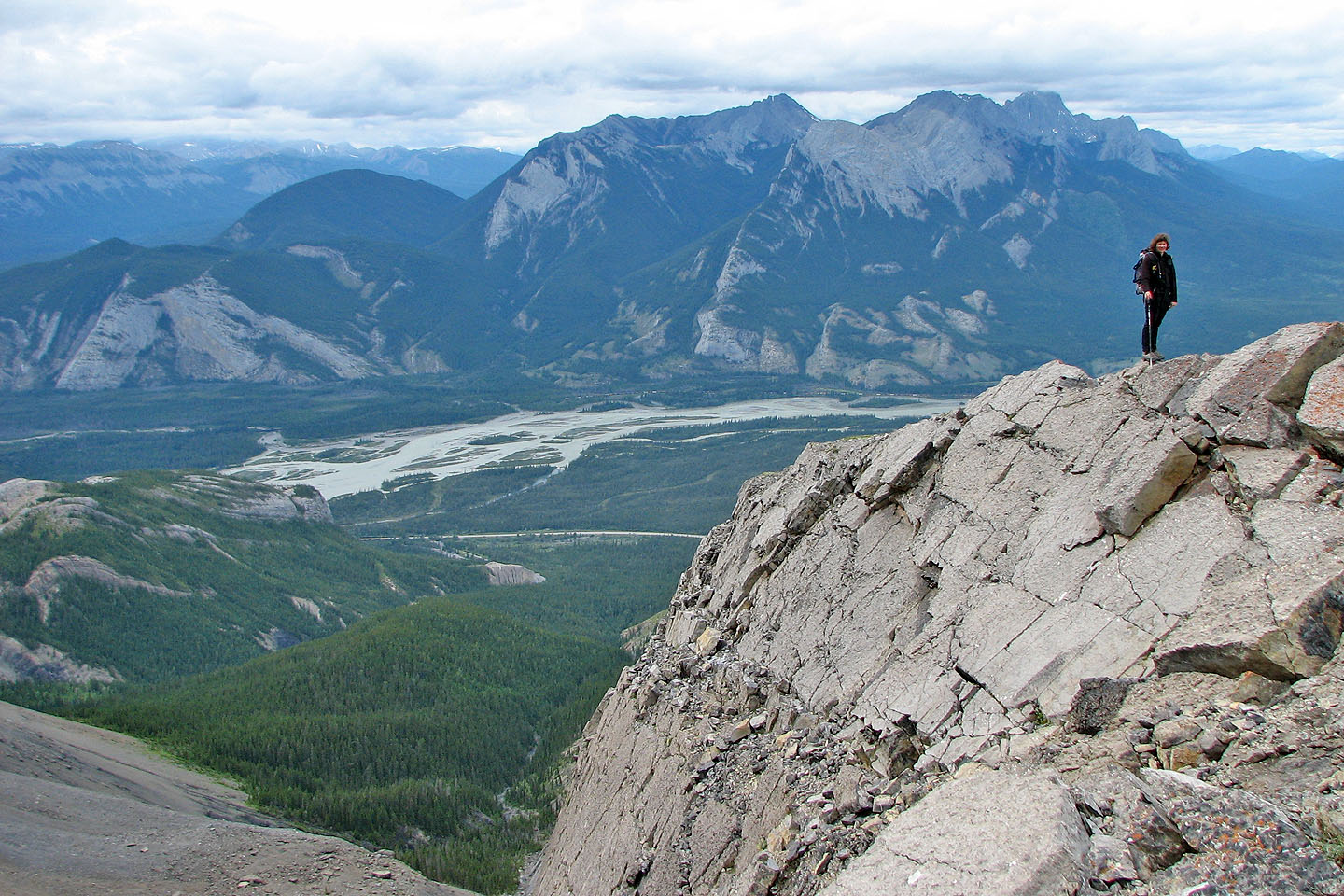 Athabasca River runs below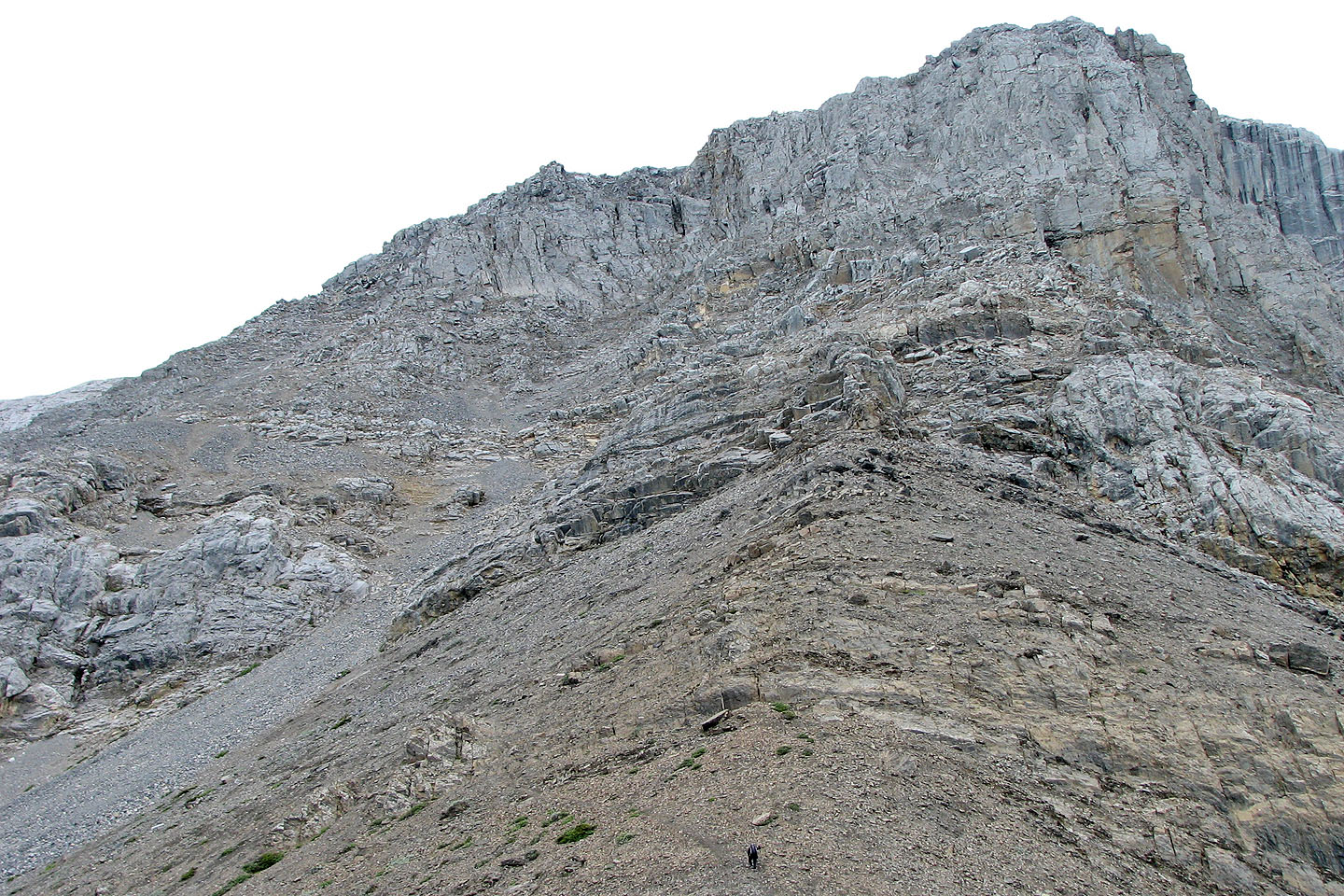 From the saddle, we worked our way left and up. Dinah appears at the bottom.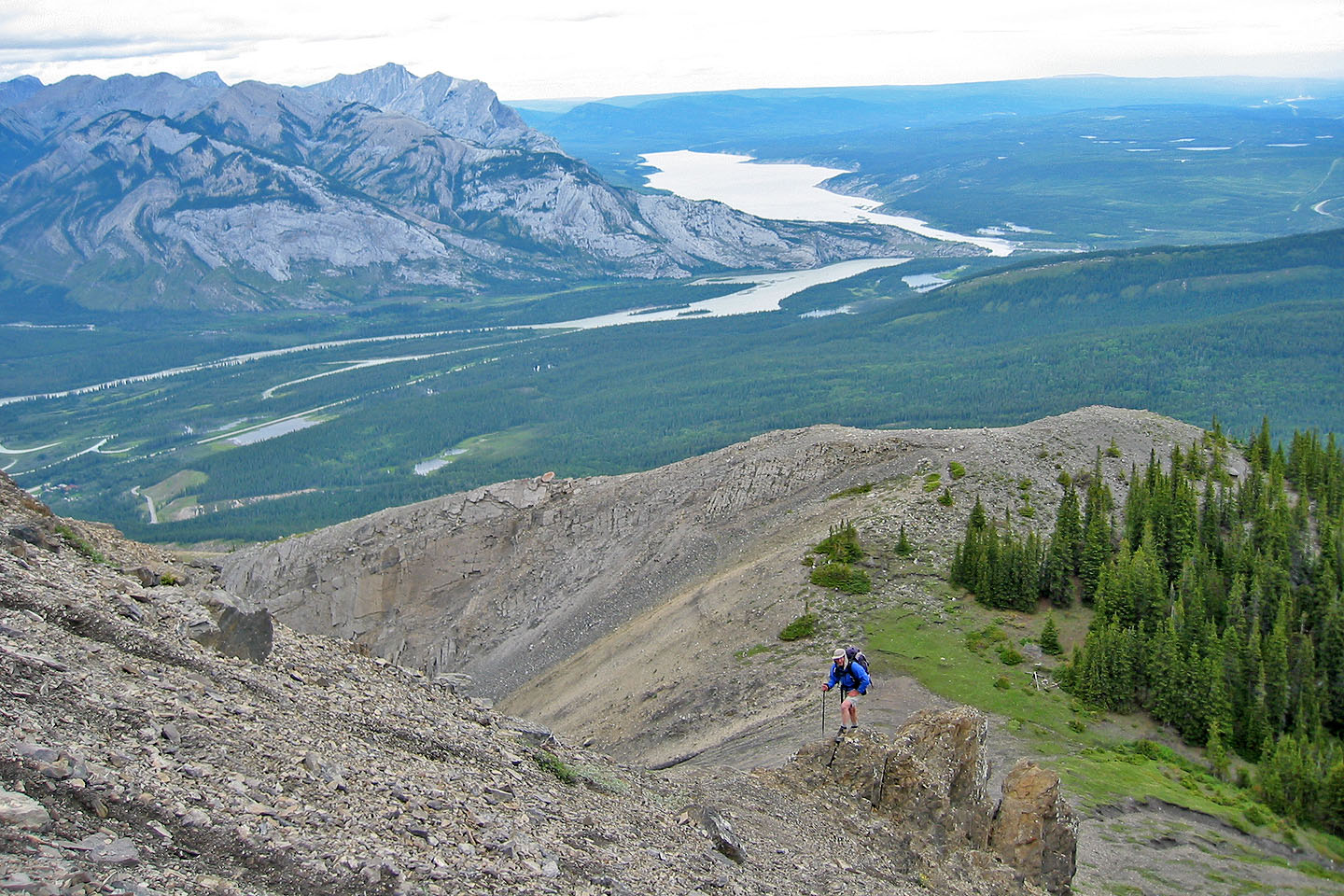 Above the saddle. Below is Brule Lake.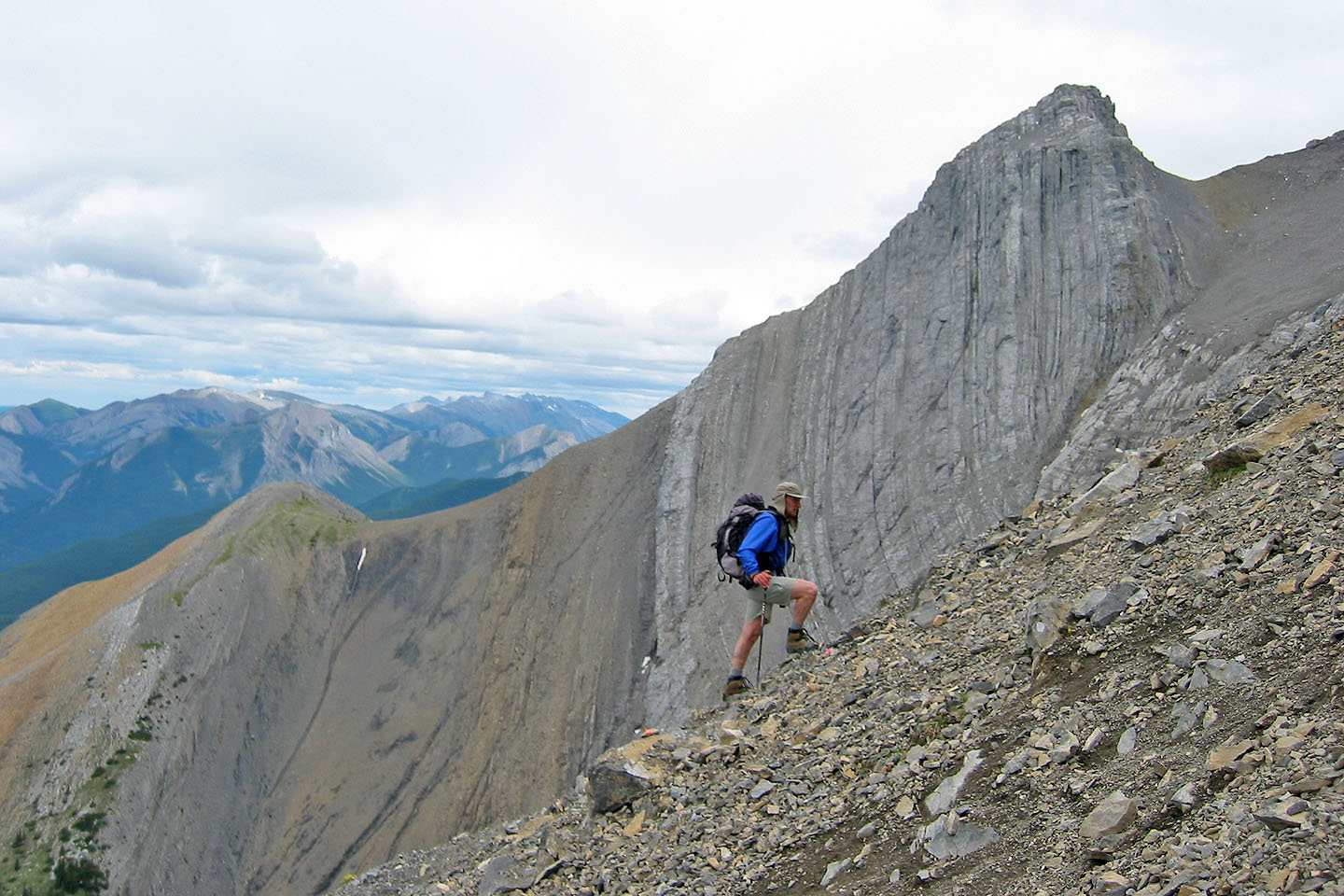 Plodding up the scree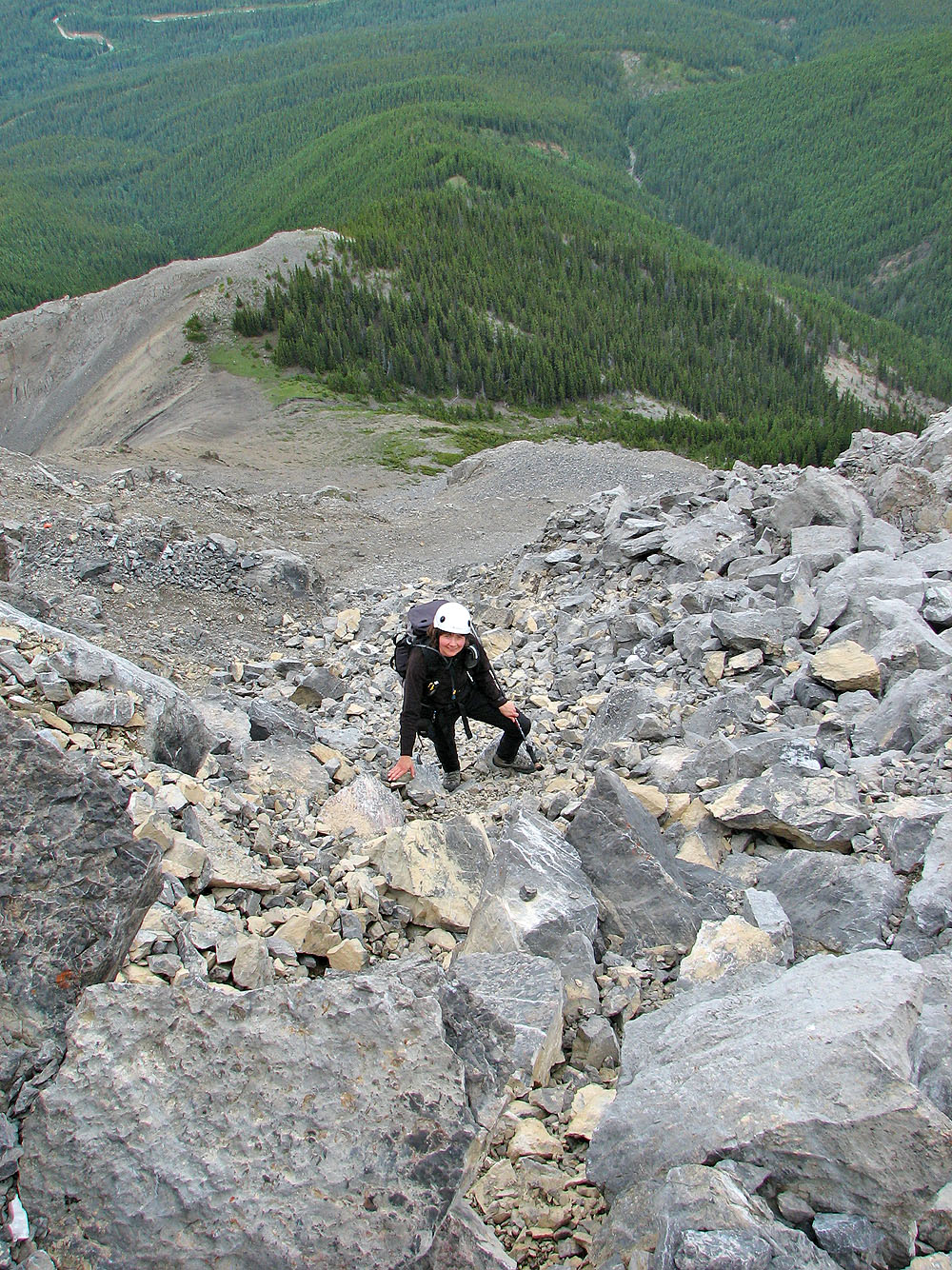 Almost on the summit plateau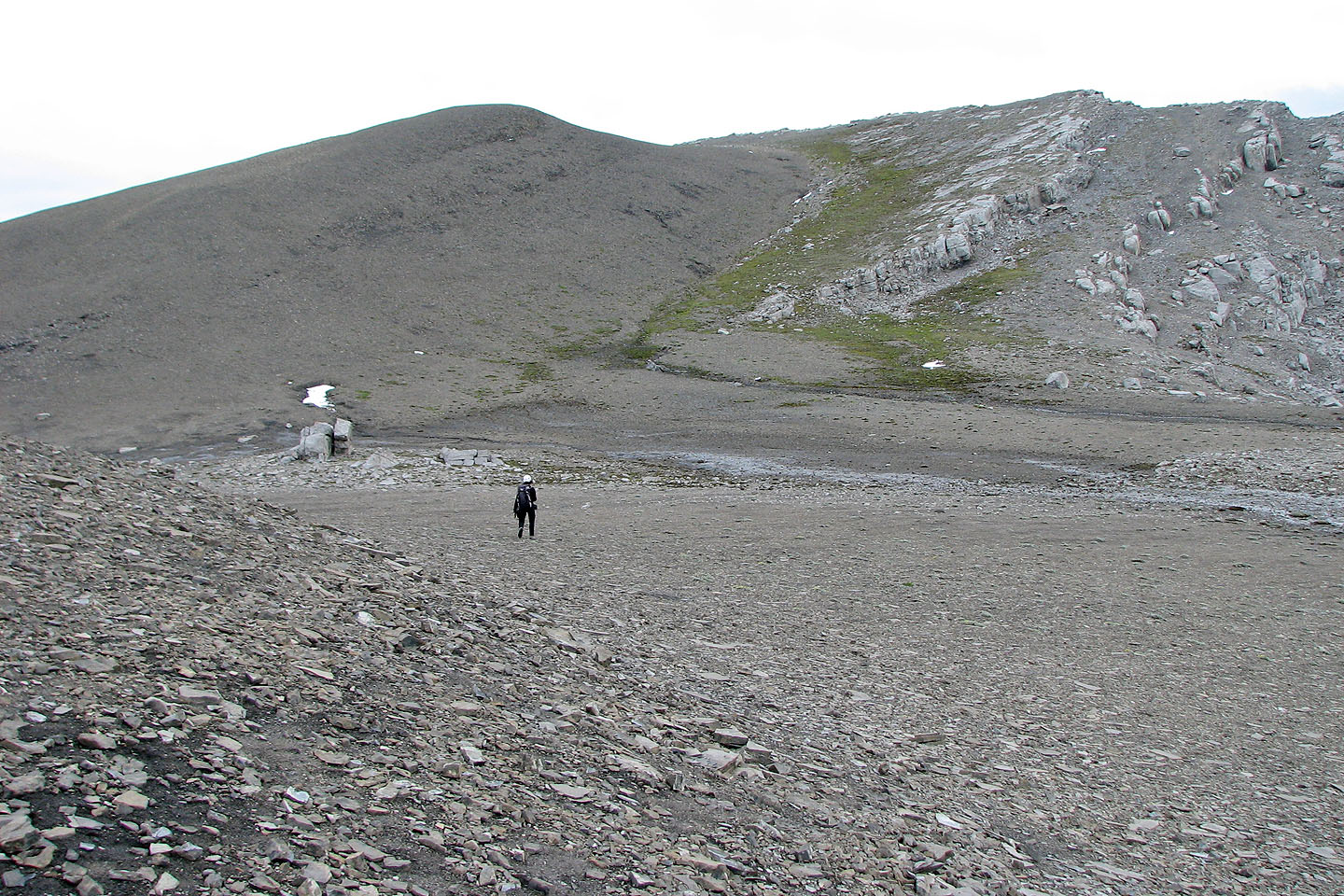 Crossing the plateau to reach the summit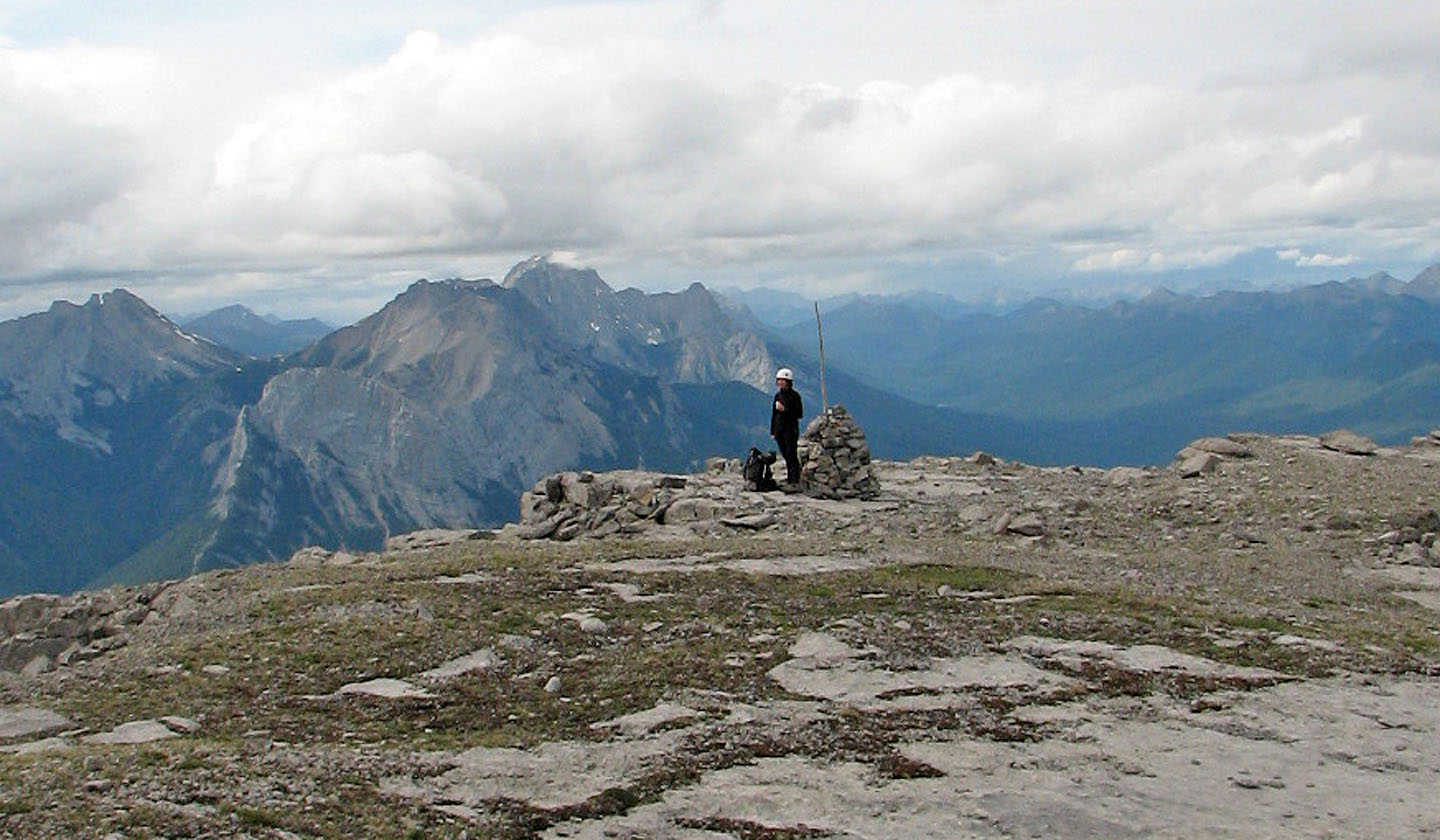 On the summit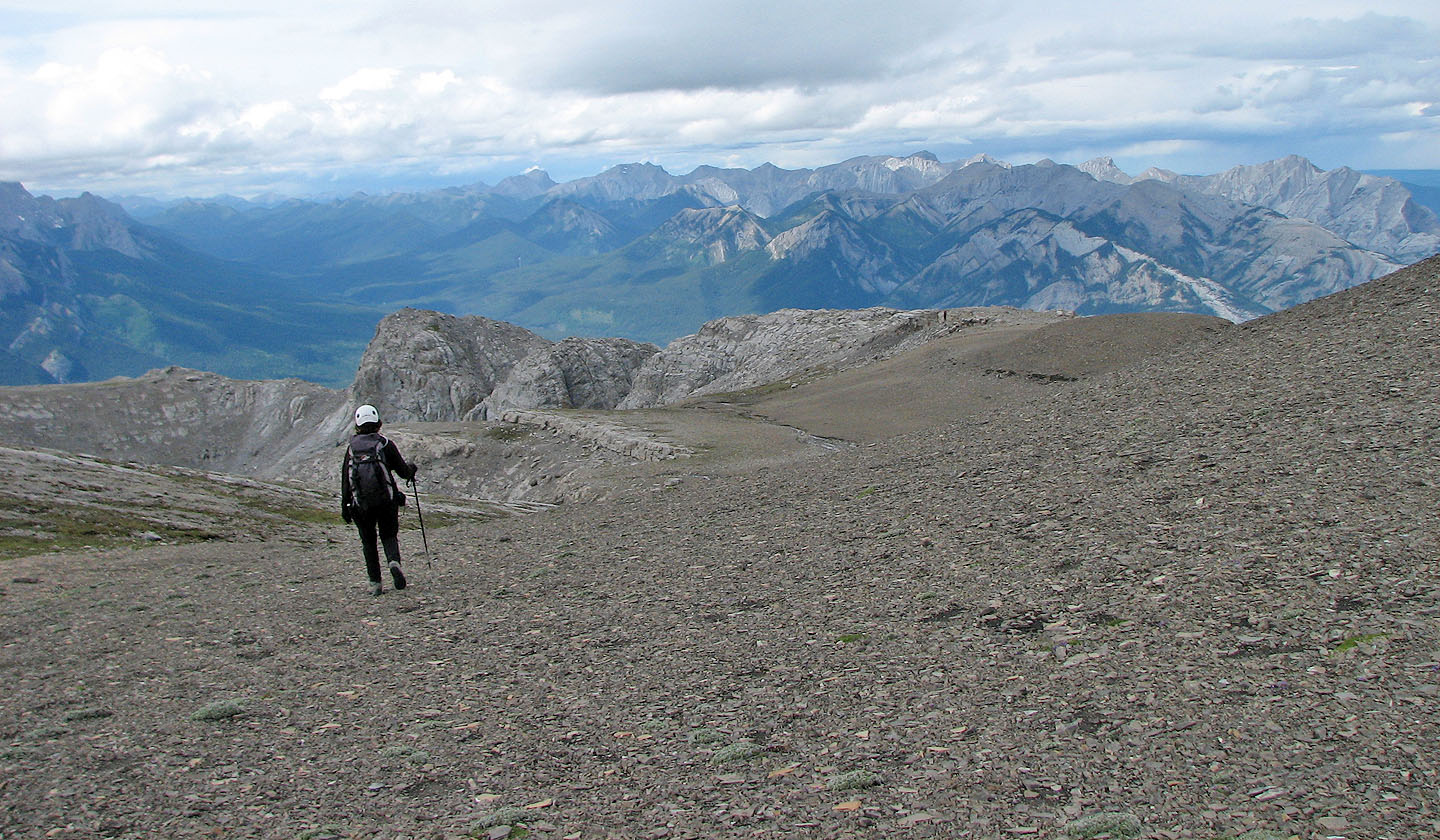 Heading back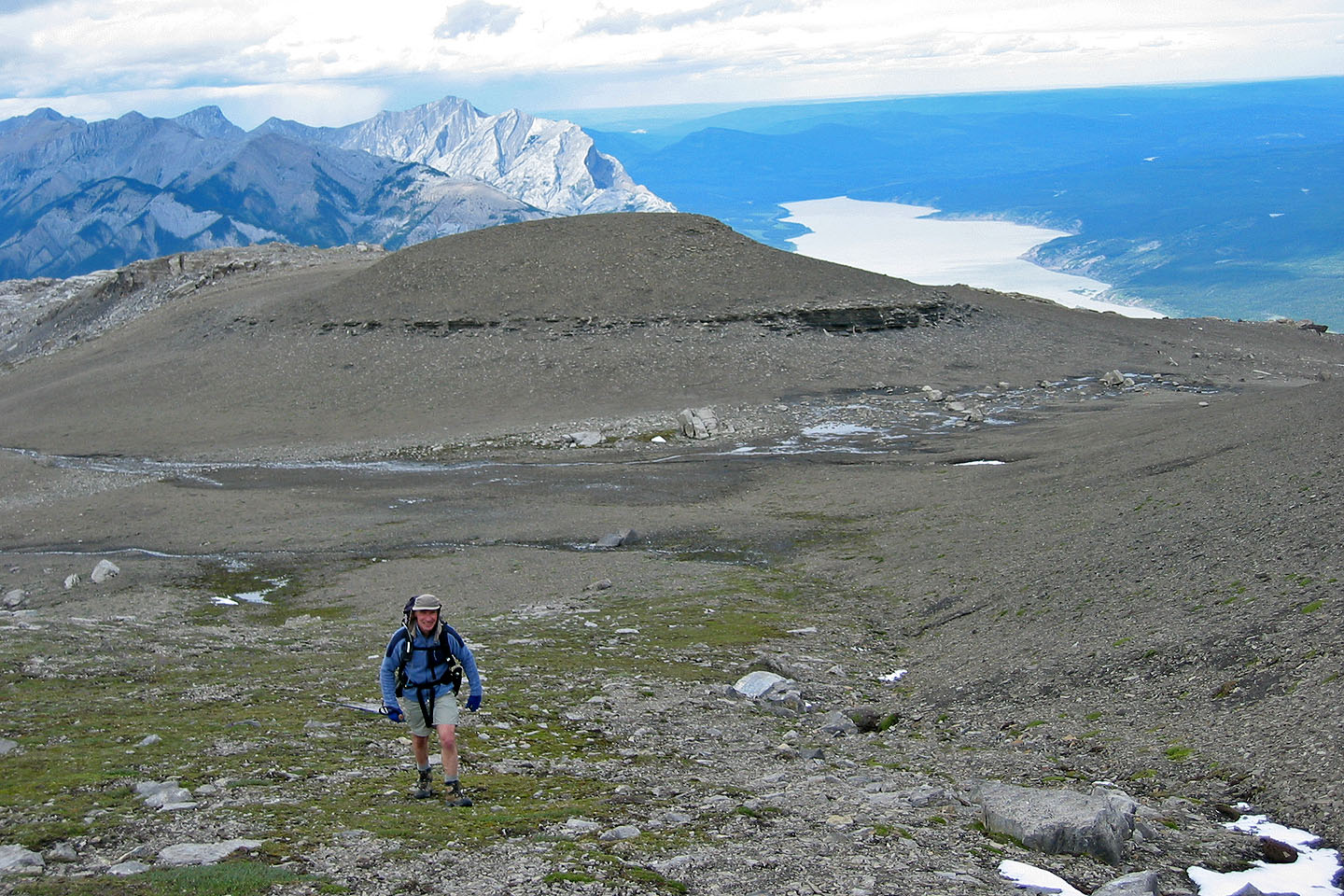 Looking back at the summit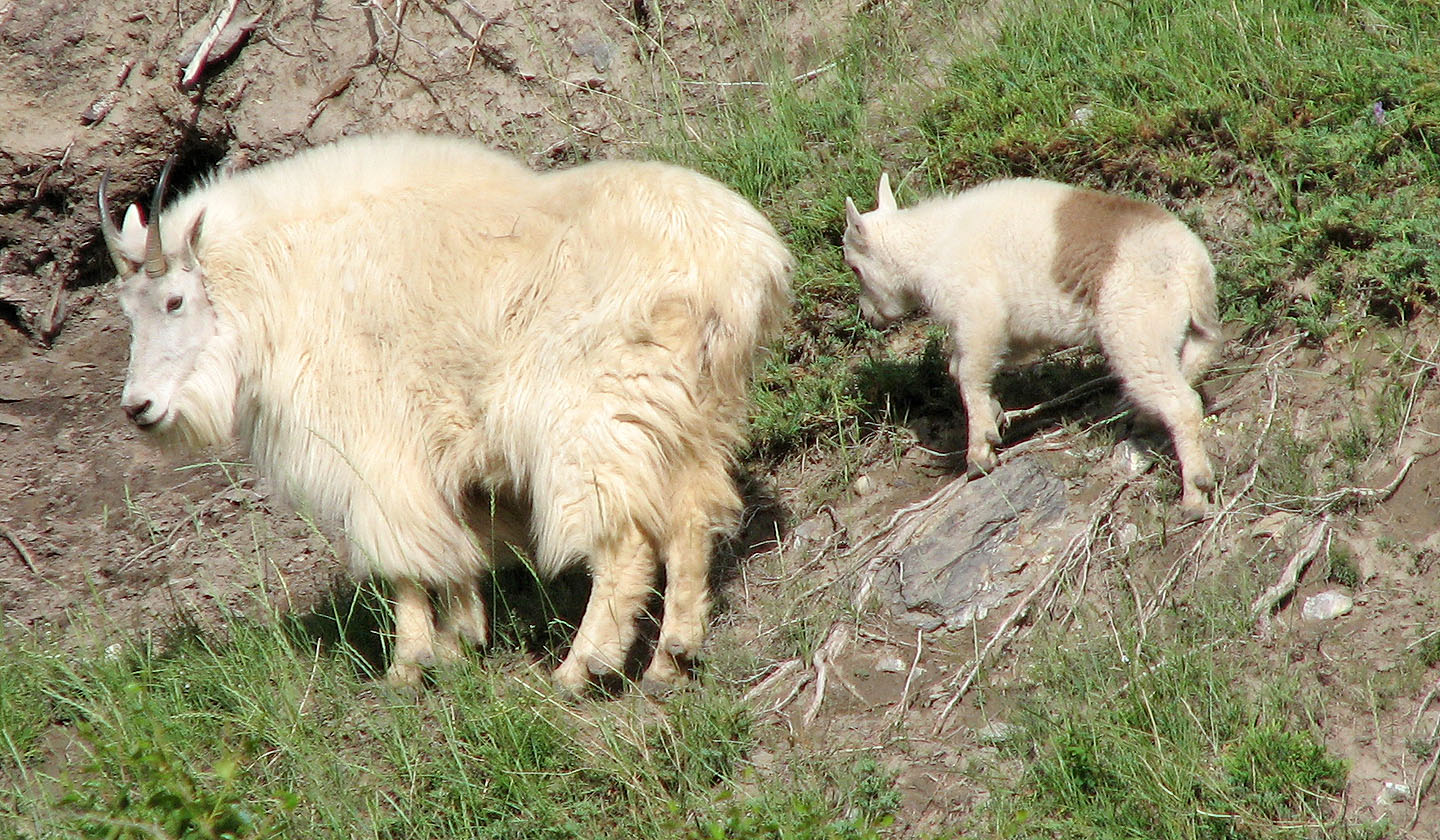 Driving back we spotted these mountain goats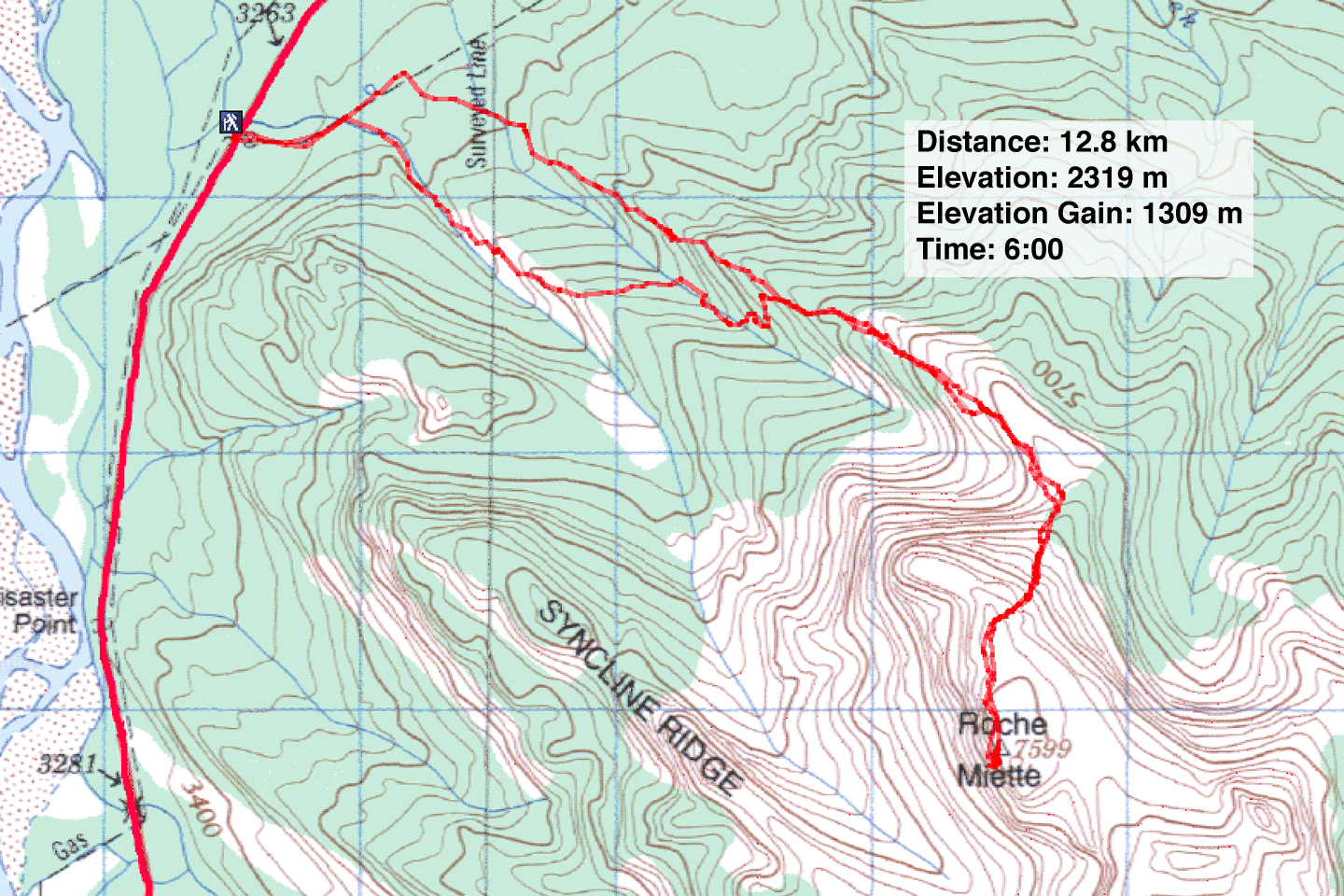 83 F/4 Miette