bobspirko.ca | Home | Canada Trips | US Trips | Hiking | Snowshoeing | MAP | About


View from Mount Ward
Window Mountain and Mount Ward
Crowsnest Pass, Alberta
August 5, 2001
Distance: 10.5 km
Cumulative Elevation Gain: 1080 m
Anita and I did Window Mountain and Mount Ward as a loop. After easily reaching the huge window on Window Mountain, we decided to go for the summit. We started scrambling up left of the window. We gained the exposed ridge but turned back about 80 vertical metres short of the summit because of loose rock. A stack of rocks on the ridge – much like a two-foot high chimney – fell apart when I tried to climb over it. The rocks tumbled down my legs, and I nearly lost my perch. (The safest way to reach the summit, according to Scrambles, is to ascend a diagonal ledge west of the window.) We gave up at this point.
We dropped back down to the scree basin and hiked to the far end where we climbed up to the connecting ridge almost midway between Allison Peak and Mount Ward. It's not a route I recommend because of the exposure and loose rock to the ridge (I returned to climb Mount Ward in 2004 using the popular route). We didn't have time to ascend Allison Peak, so we went on to ascend Mount Ward. From Mount Ward, we descended to Window Mountain Lake and followed the trail east for a way before turning south. We followed some logging roads, but mostly we bushwhacked to get back to the base of Window Mountain and then returned to our car.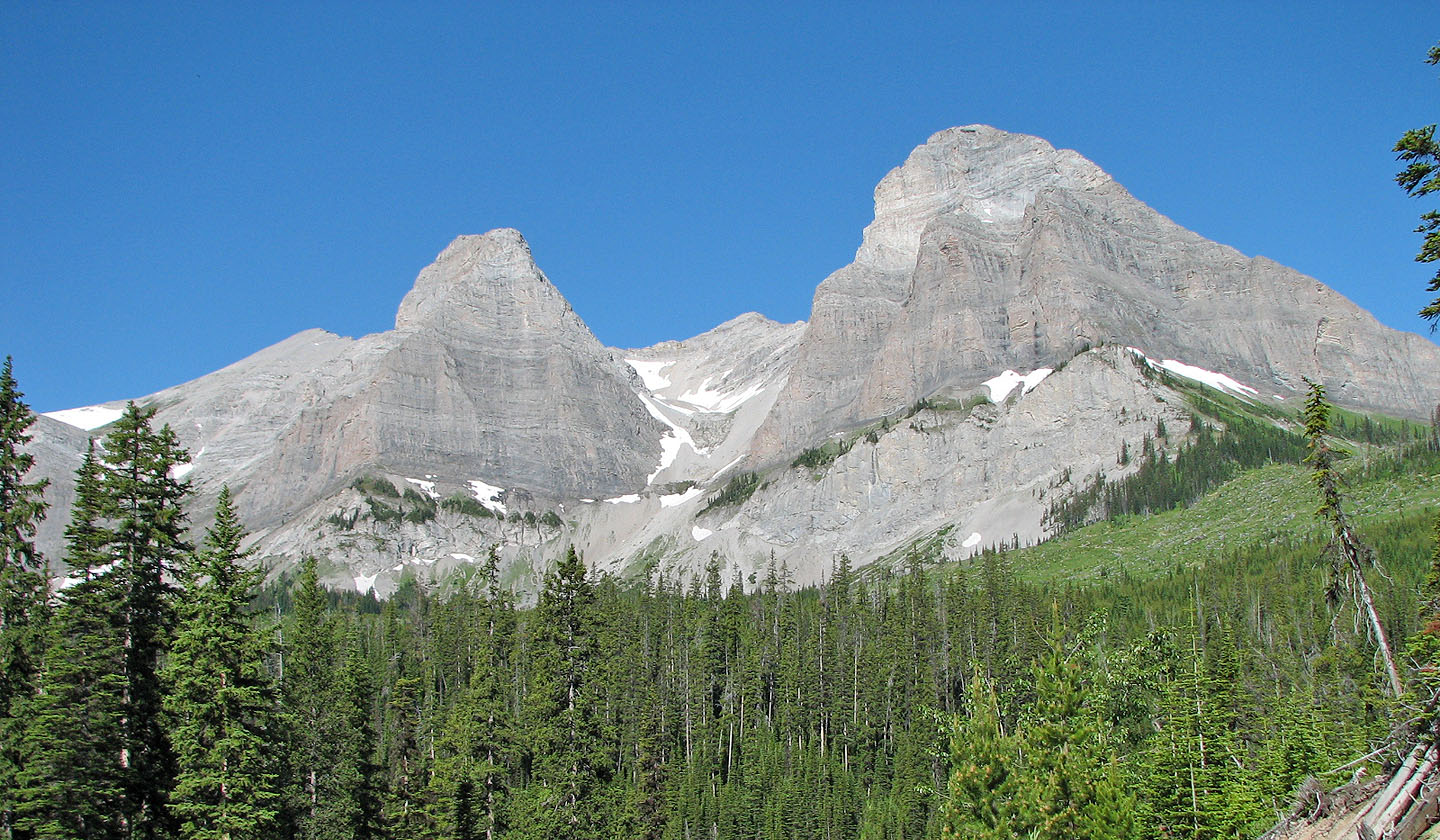 Window Mountain and Mount Ward from the road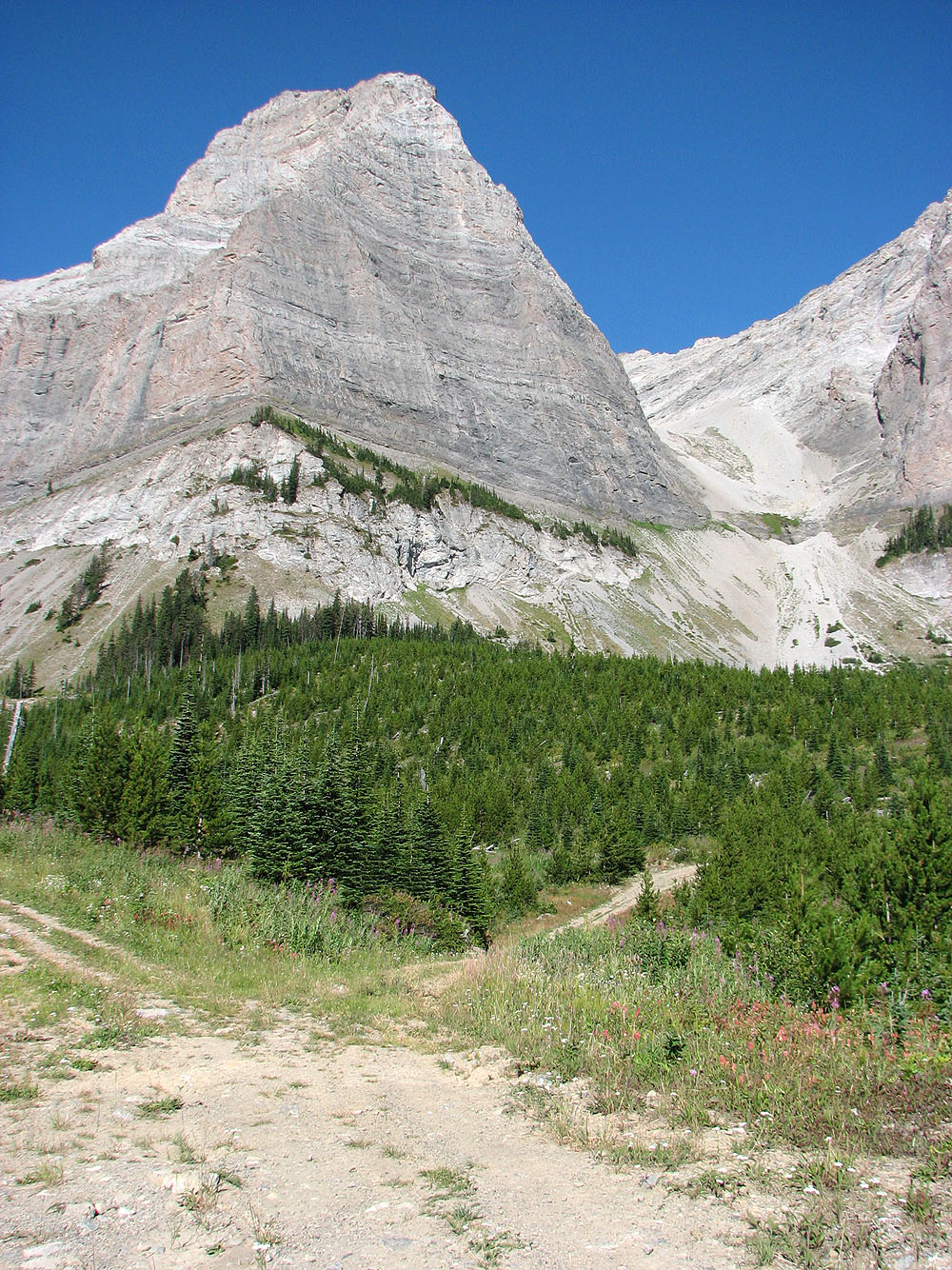 The approach for Window Mountain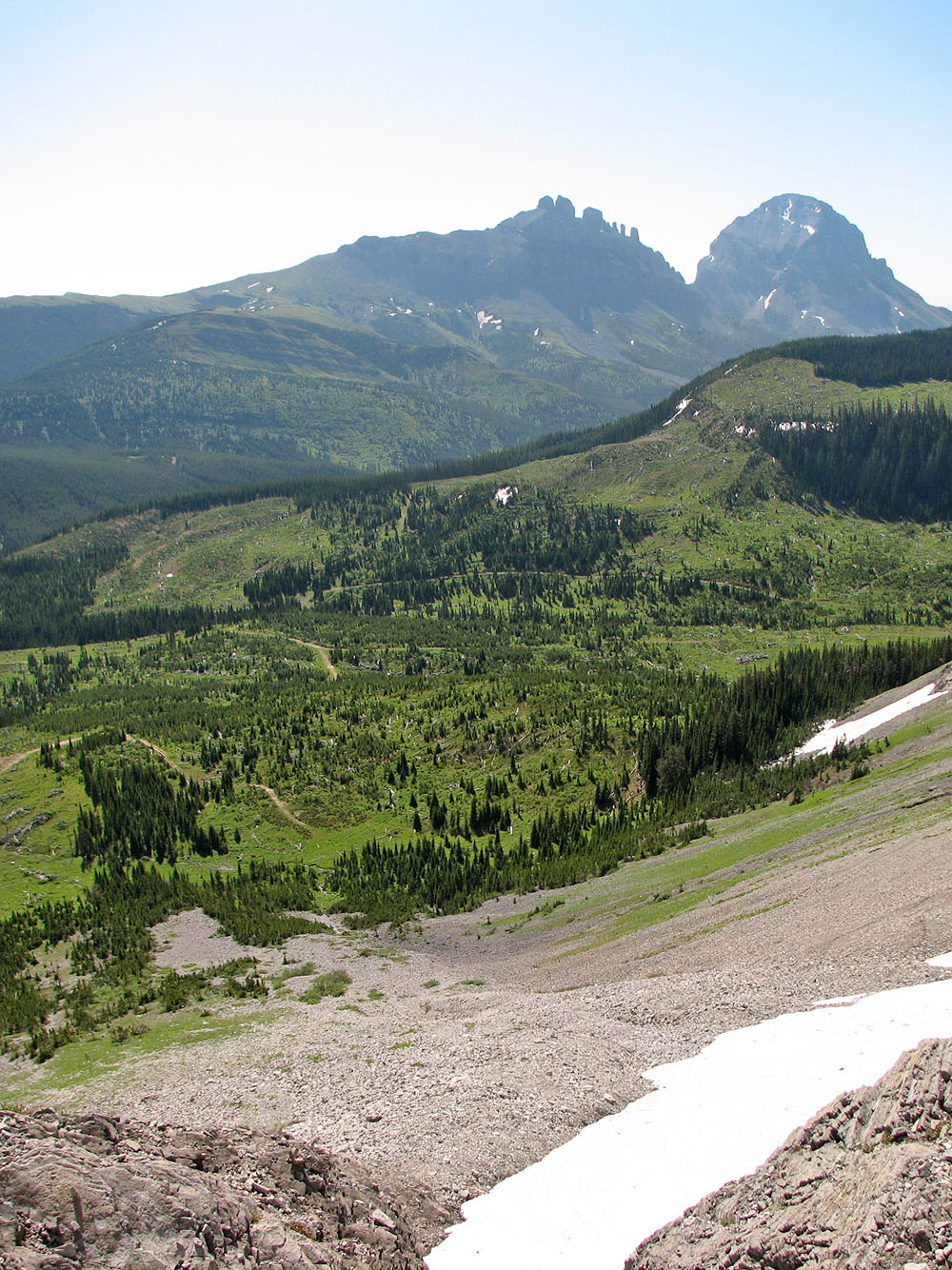 Looking back from the basin below Window Mountain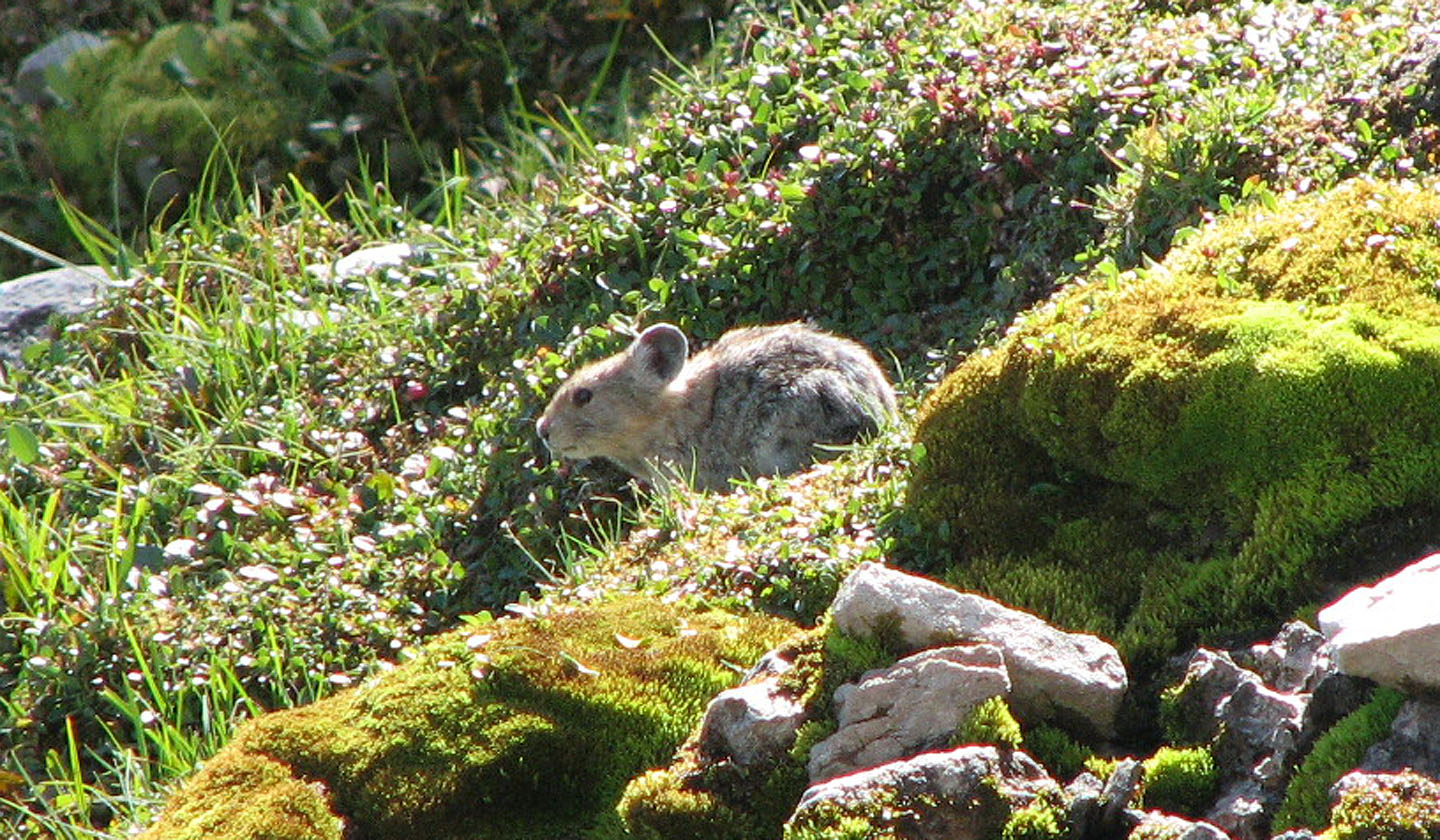 Pika seen below the scree basin

Starting up to the window from the basin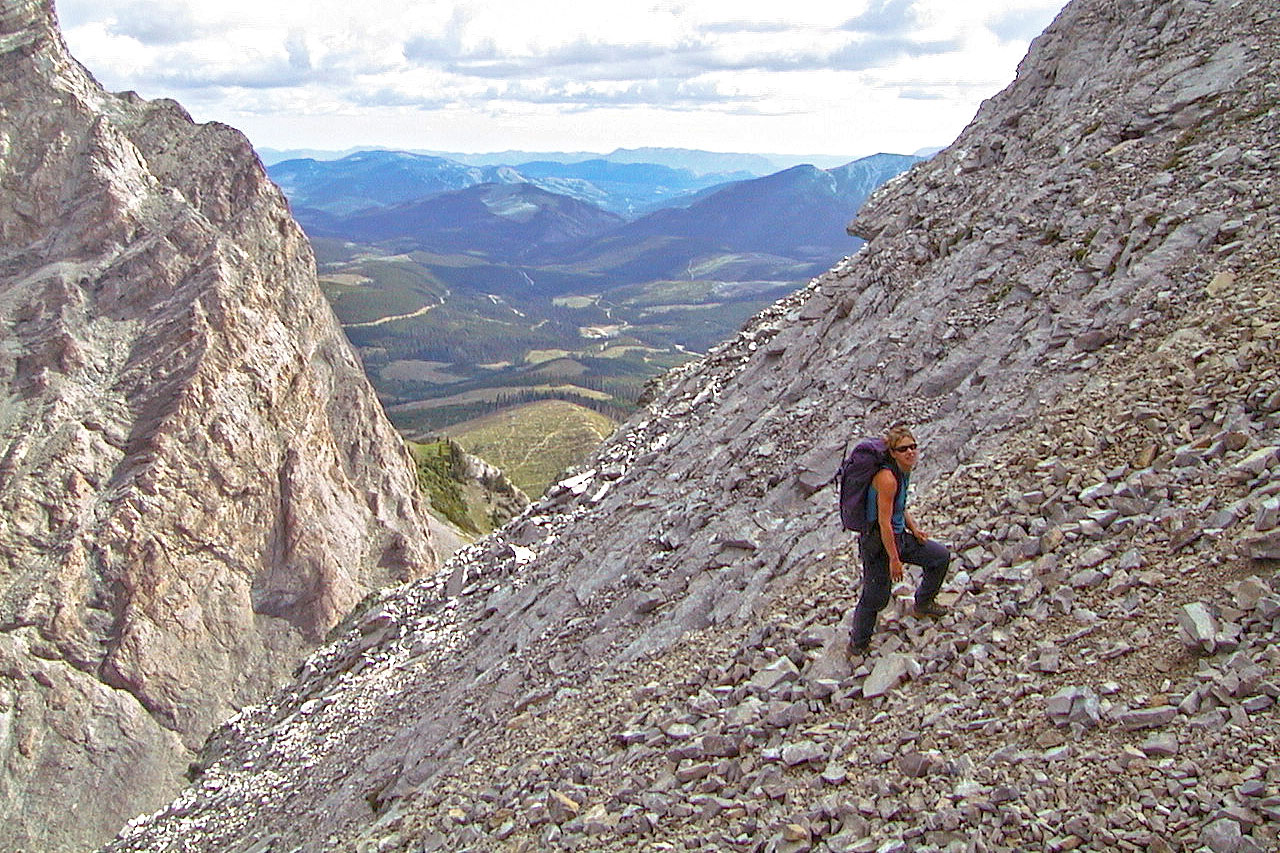 Slogging up to the window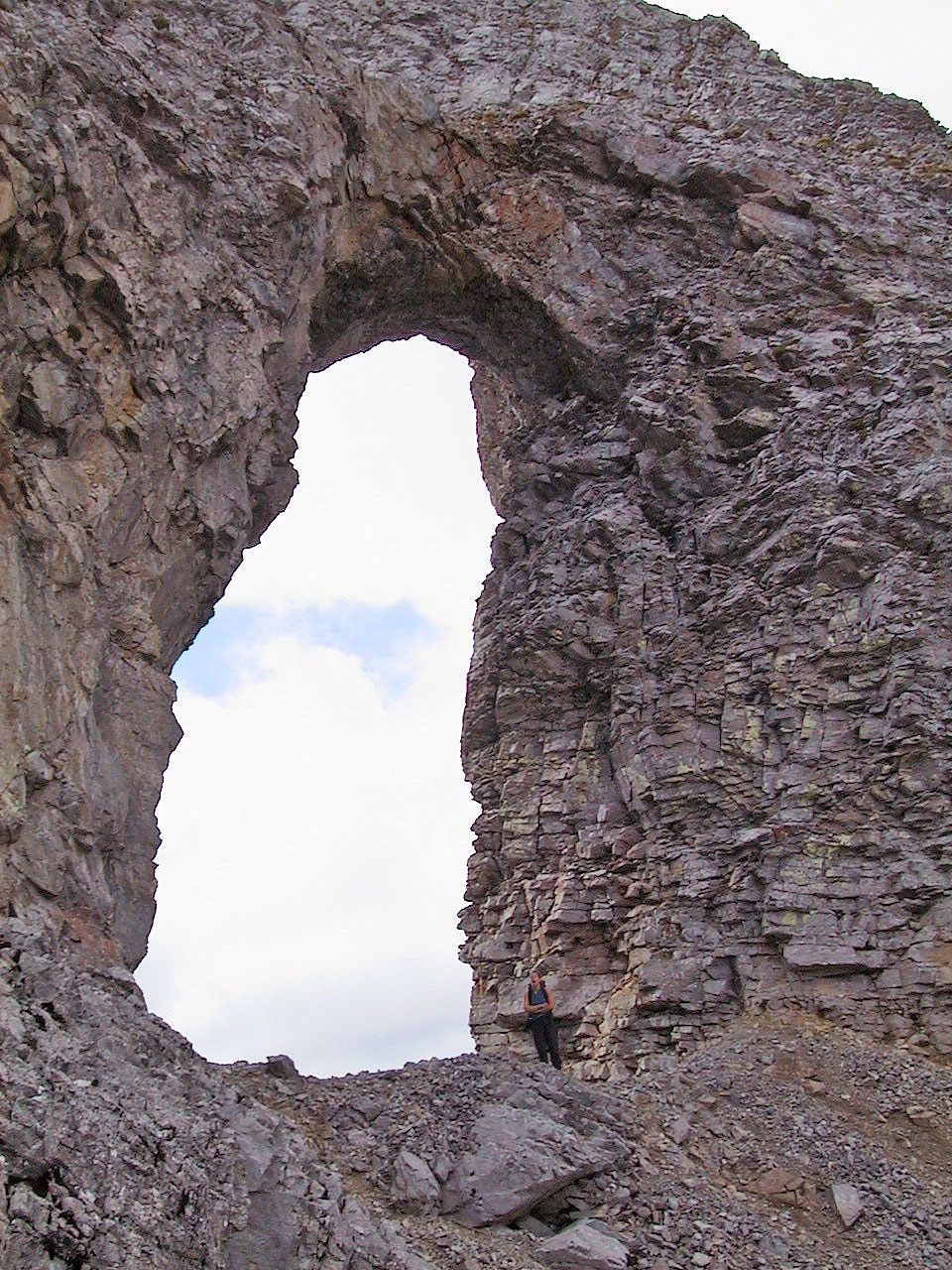 Anita stands at the bottom of the window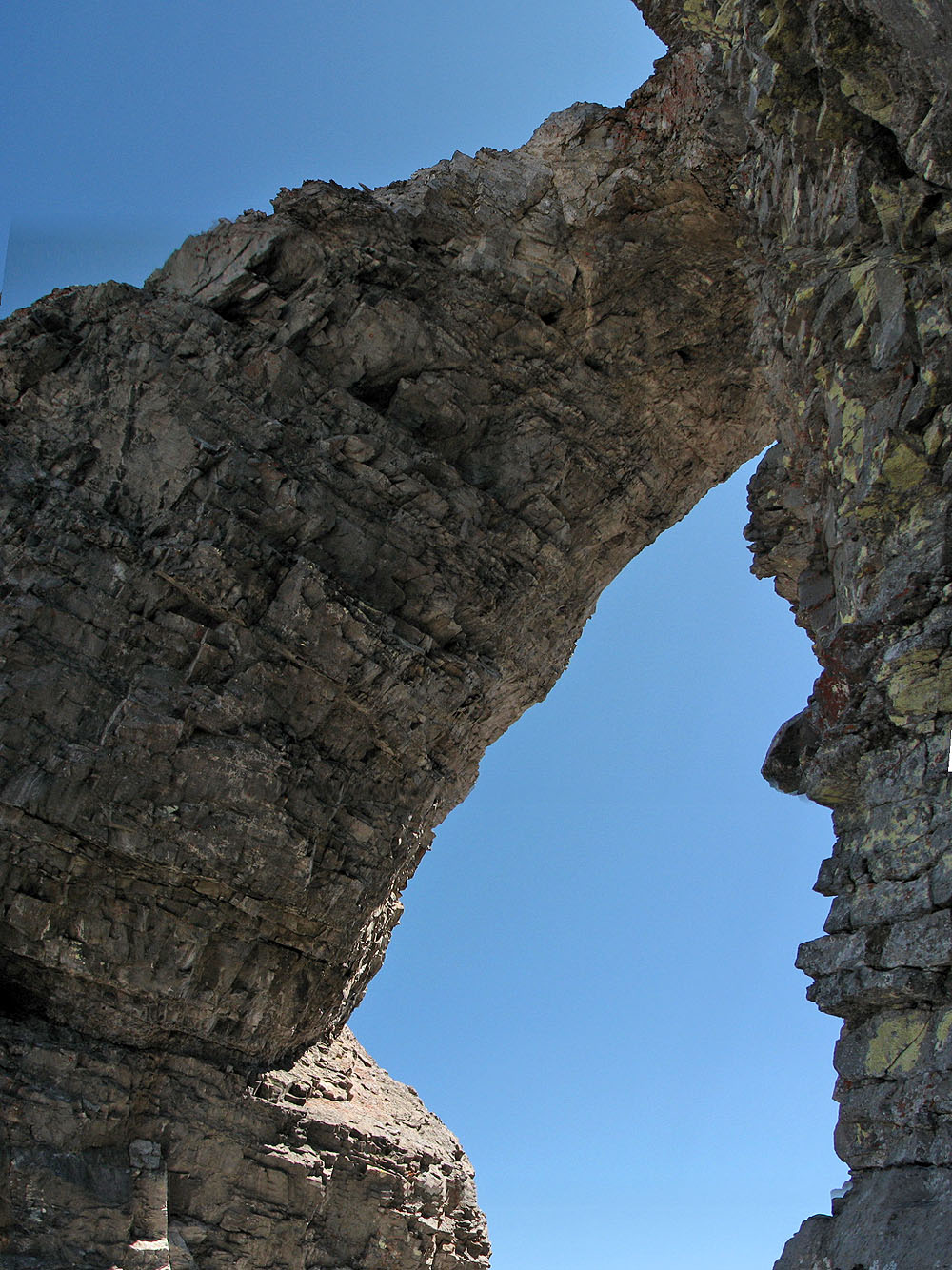 Looking up at the top of the window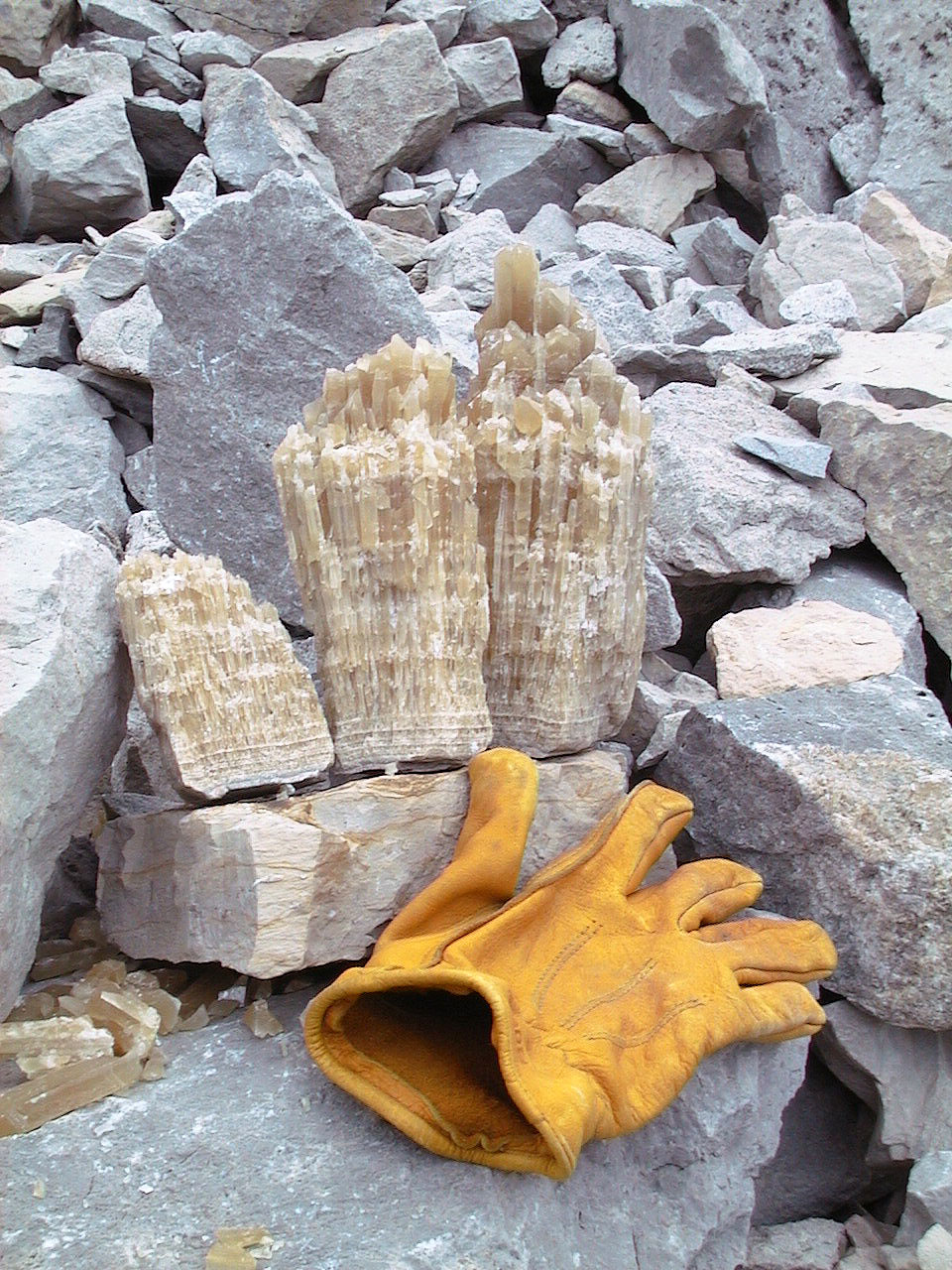 Some crystals we found while slogging up the scree basin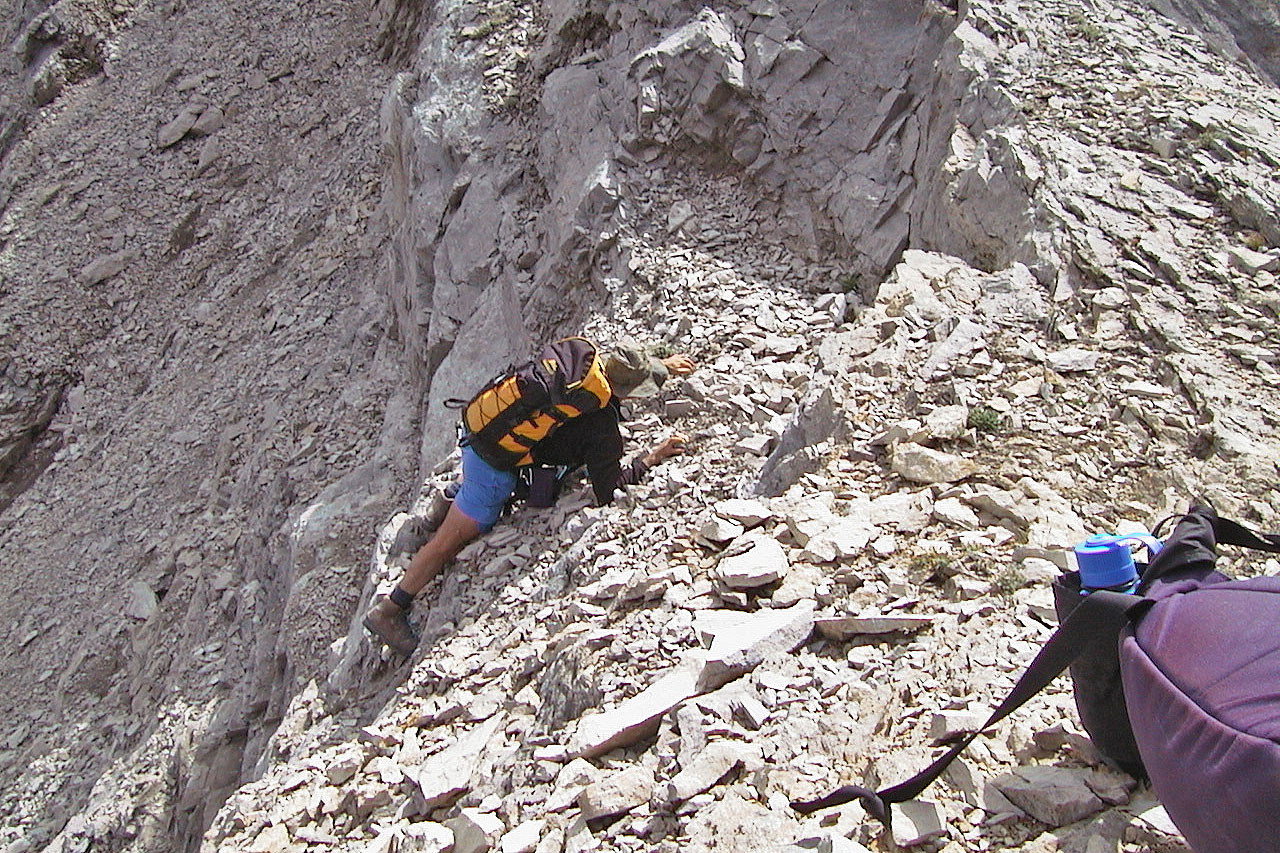 Clawing my way up to the ridge connecting Allison to Ward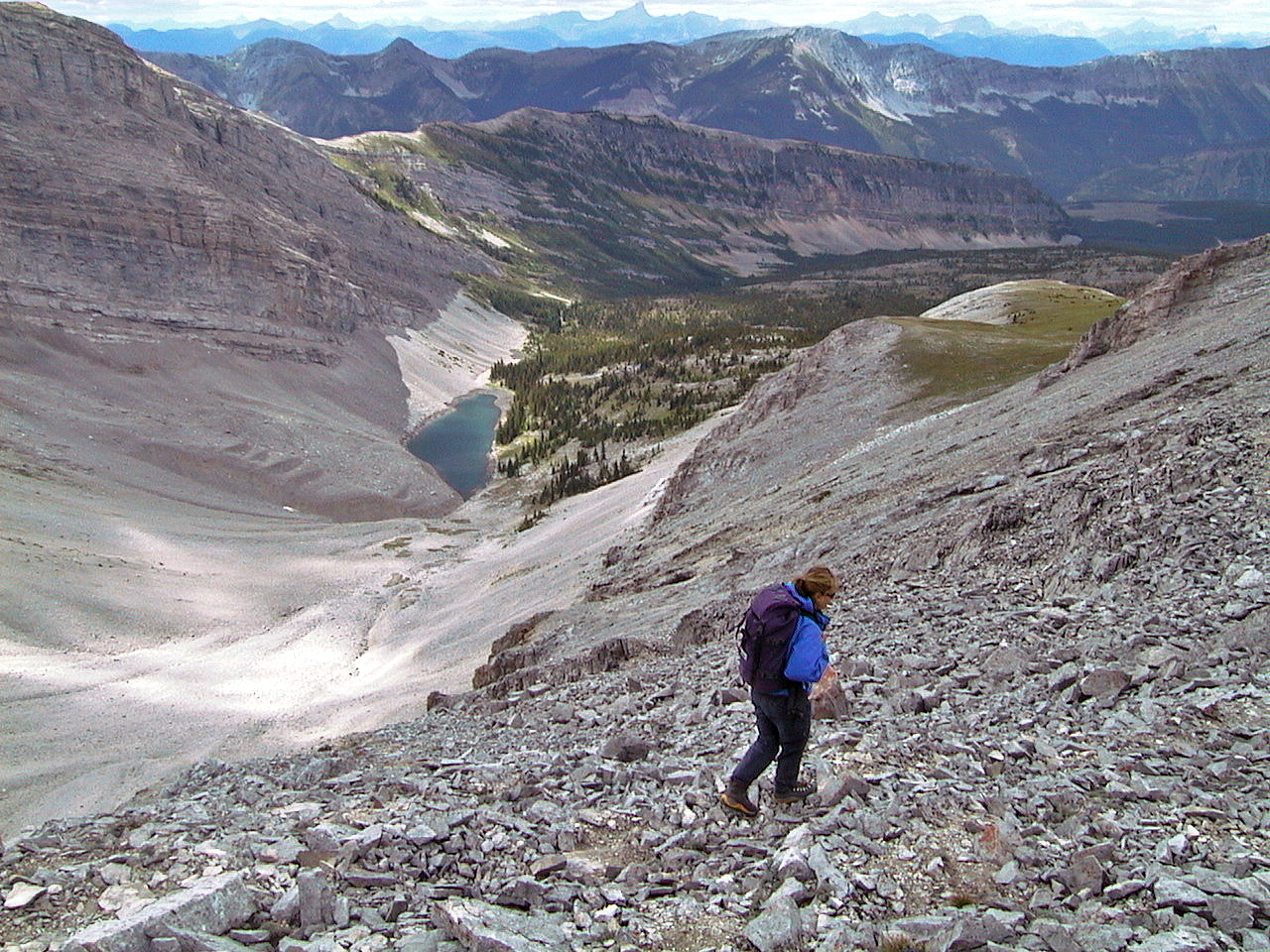 On the ridge leading Mount Ward. Window Mountain Lake below.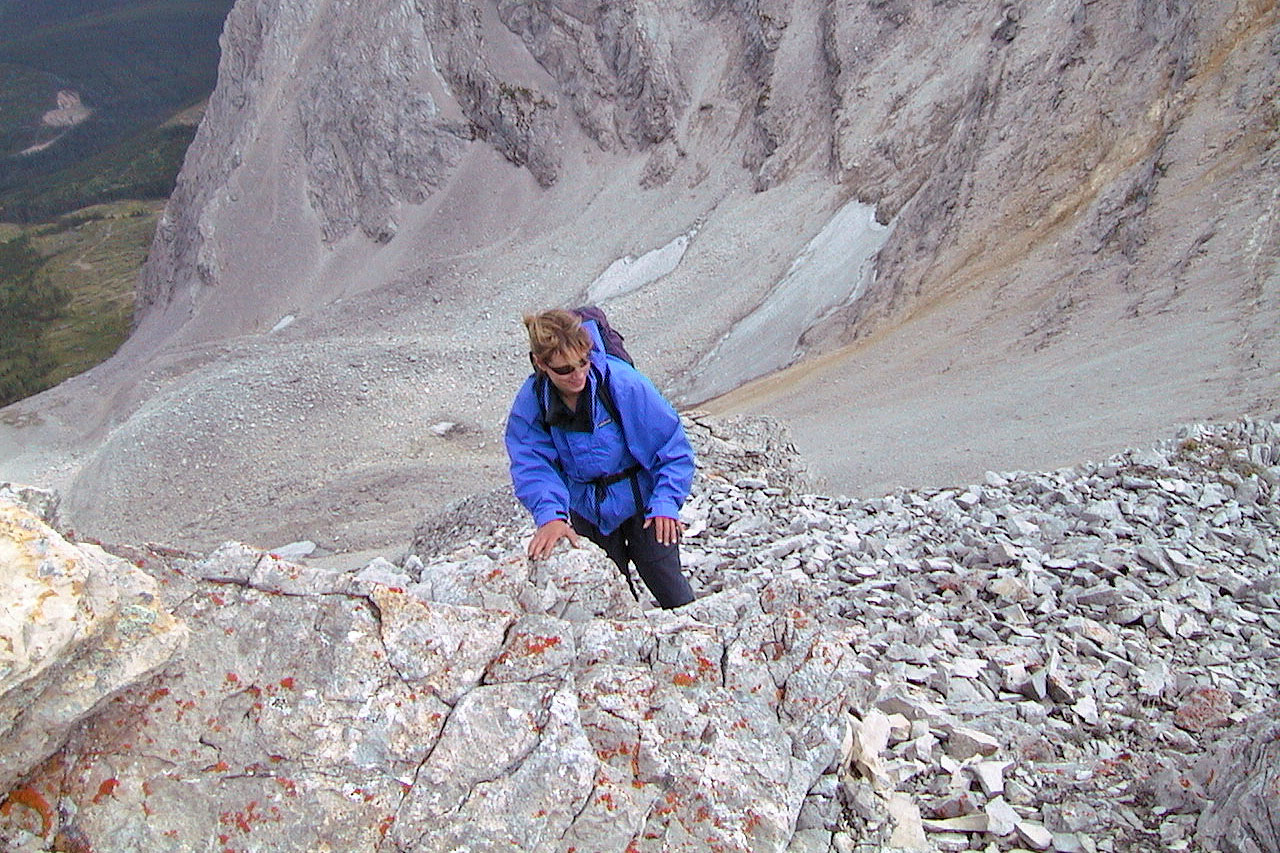 Anita negotiates a short cliff band. Behind is the scree basin below Window Mountain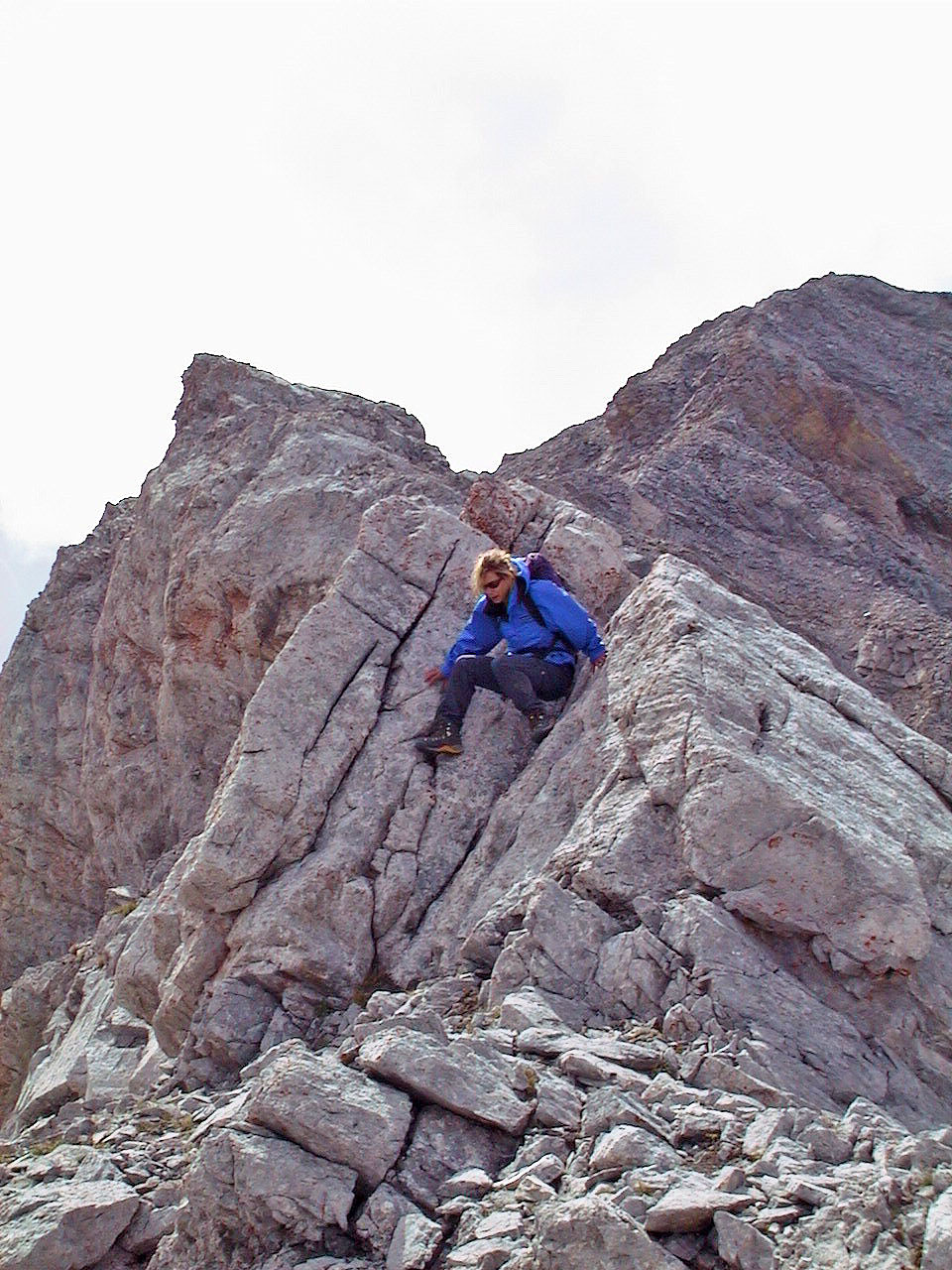 >Anita scrambles down the ridge going to Mount Ward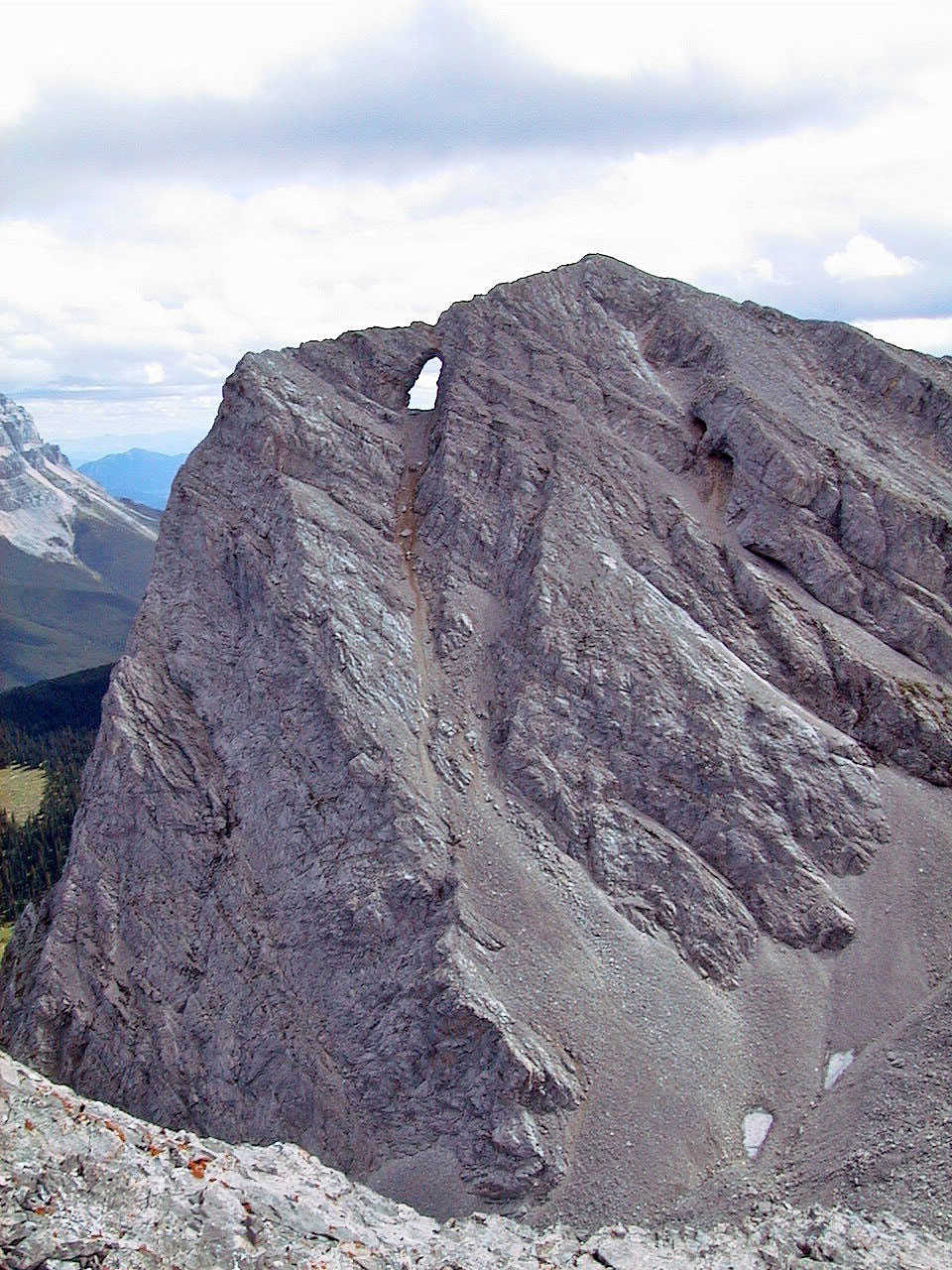 Window Mountain seen from Mount Ward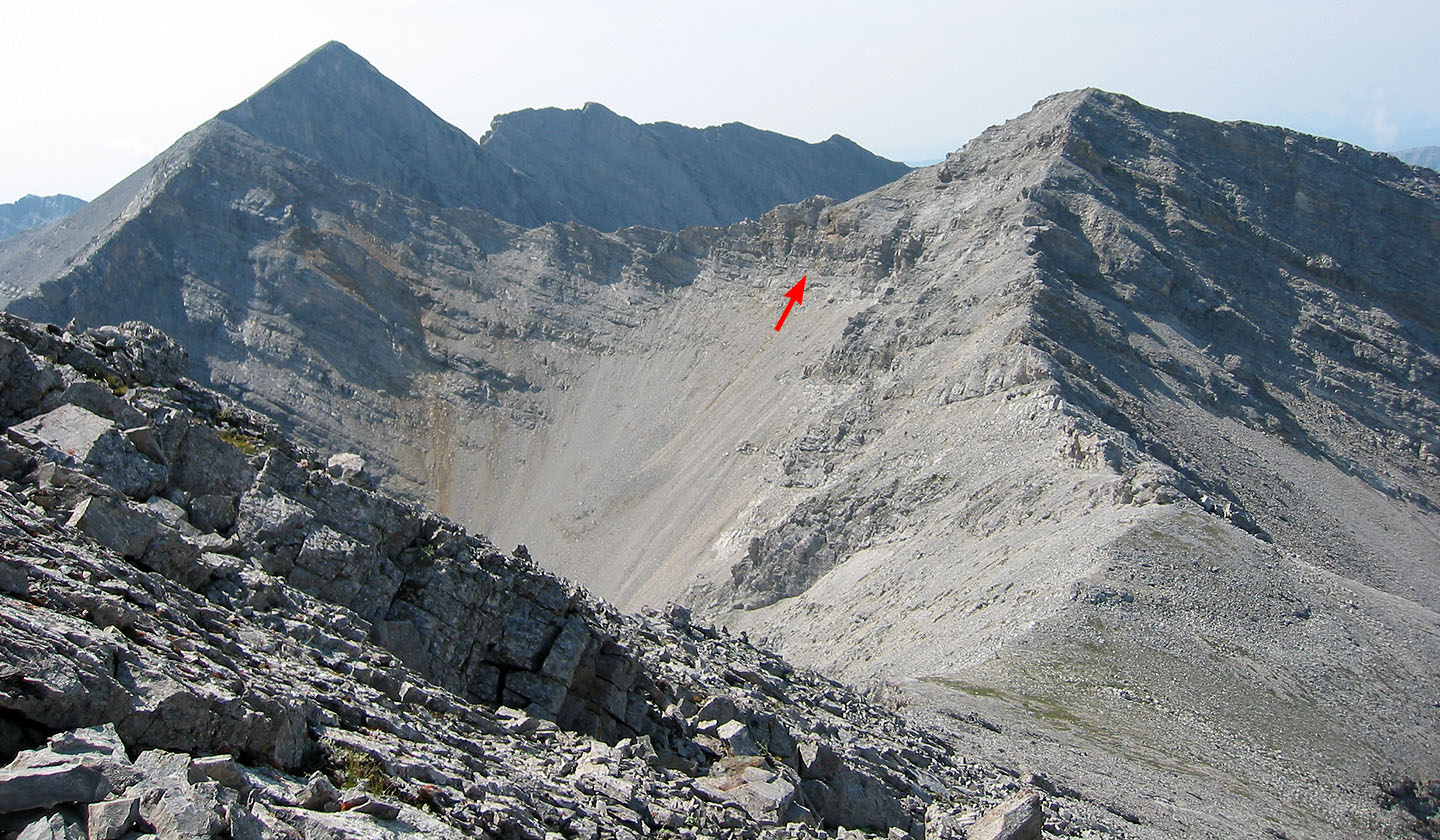 After climbing Window Mountain, we ascended good scree to reach a steep, exposed route to the ridge (view from Ward, Mount Allison left)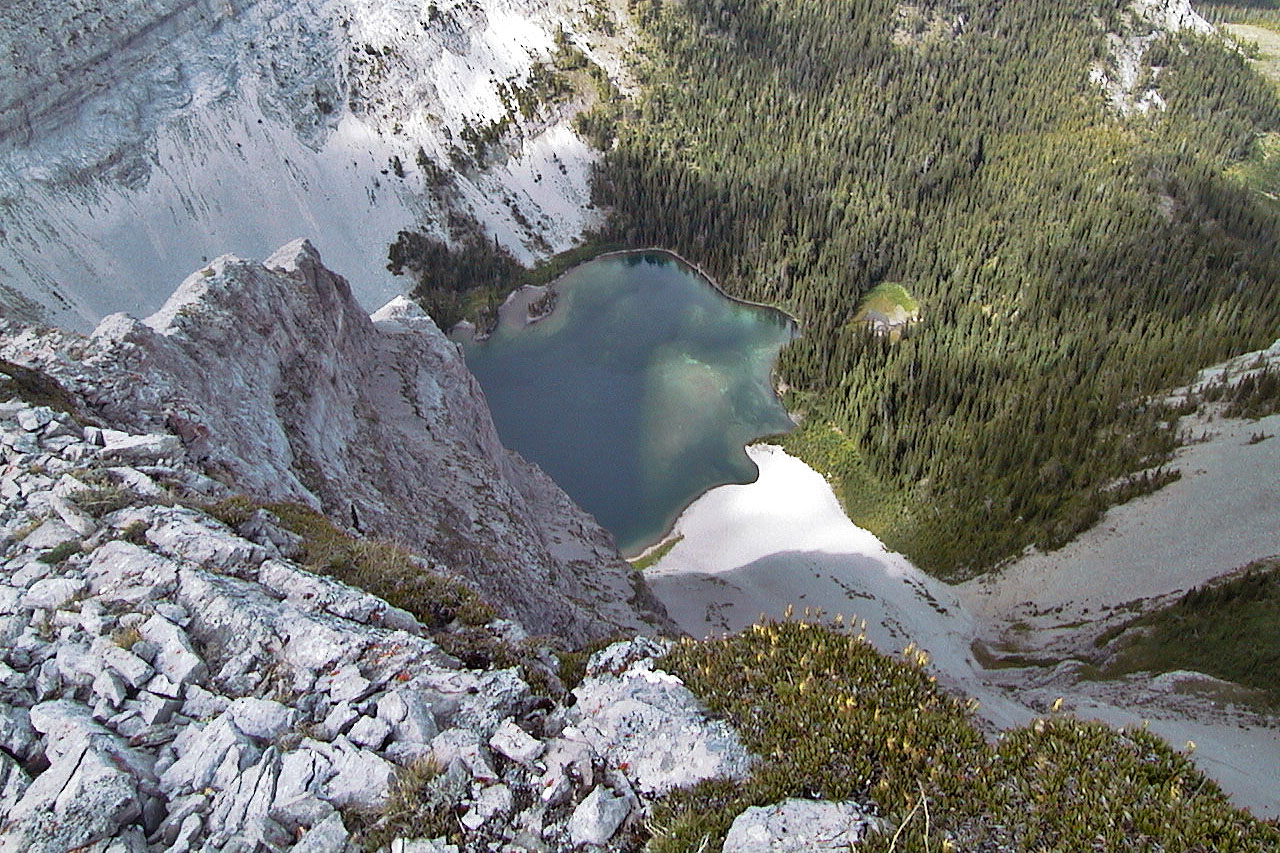 Window Mountain Lake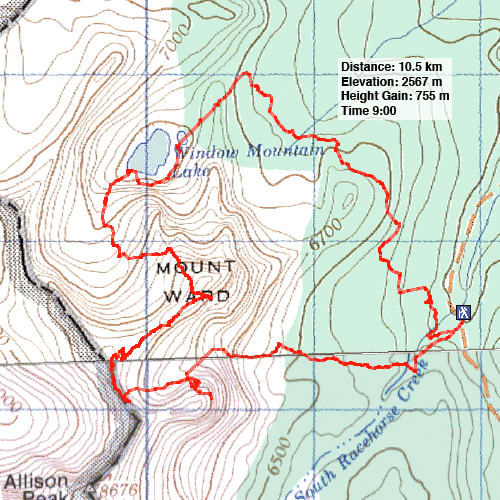 82 G/1 Crowsnest, 82 G/15 Tornado Mountain