bobspirko.ca | Home | Canada Trips | US Trips | Hiking | Snowshoeing | MAP | About

Tangle Ridge
Jasper National Park, Alberta
July 25, 2003
Tangle Ridge is just a hike, but the scenery is inspiring. Dinah and I started at Tangle Falls, going up the trail for Wilcox Pass. Half an hour later, we turned left onto a drainage. Look for cairns marking the point of exit from the trail. We followed the side trail through the trees as climbed above the left side of the drainage. After reaching scree slopes, we continued to the summit.
A take a summit panorama. Nonetheless, it's a ringside seat for viewing glaciated peaks.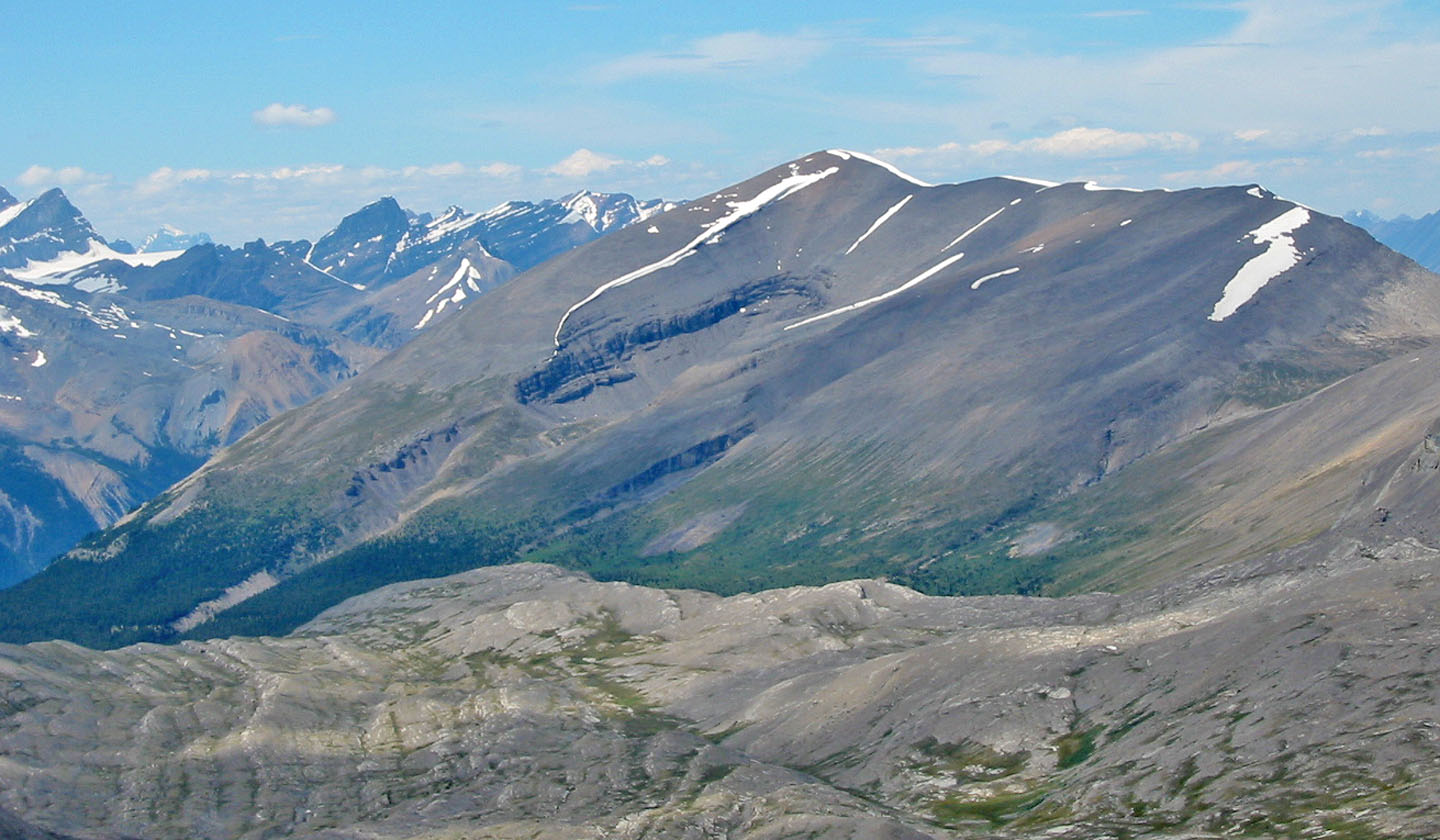 Tangle Ridge from Mount Nigel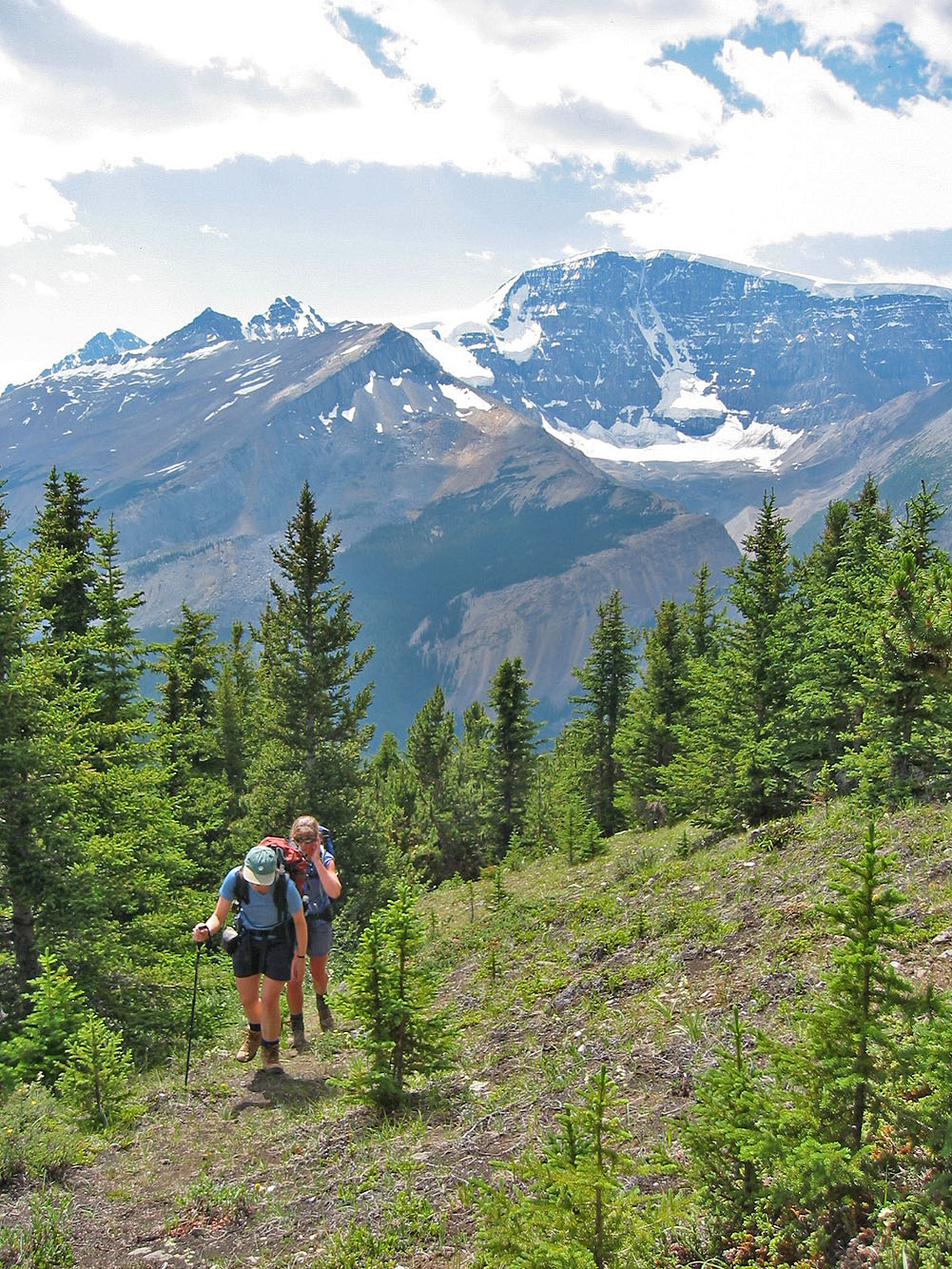 Emerging from the trees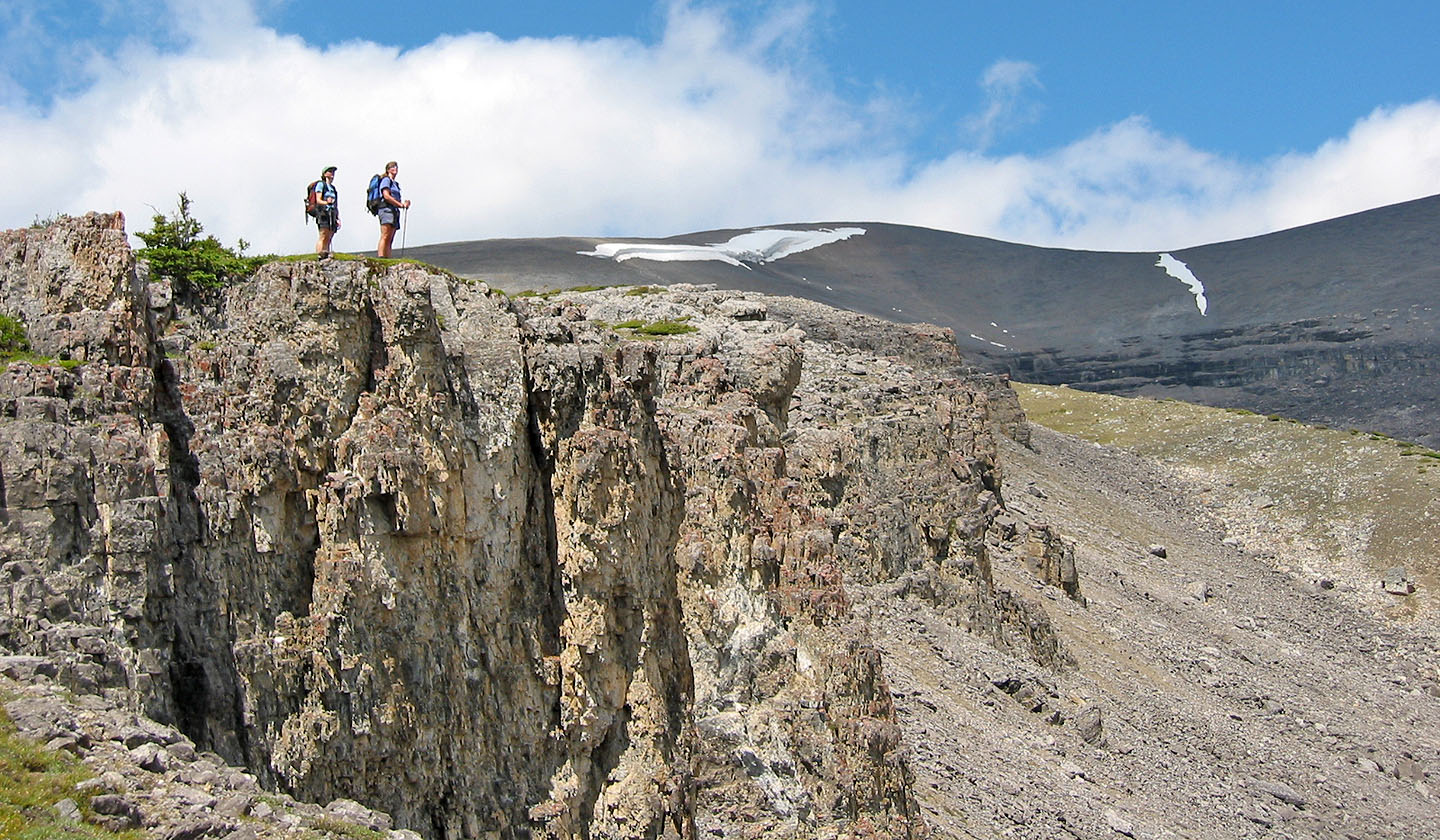 After climbing out of the gully we're ready to slog the summit (centre) which looks awfully gentle!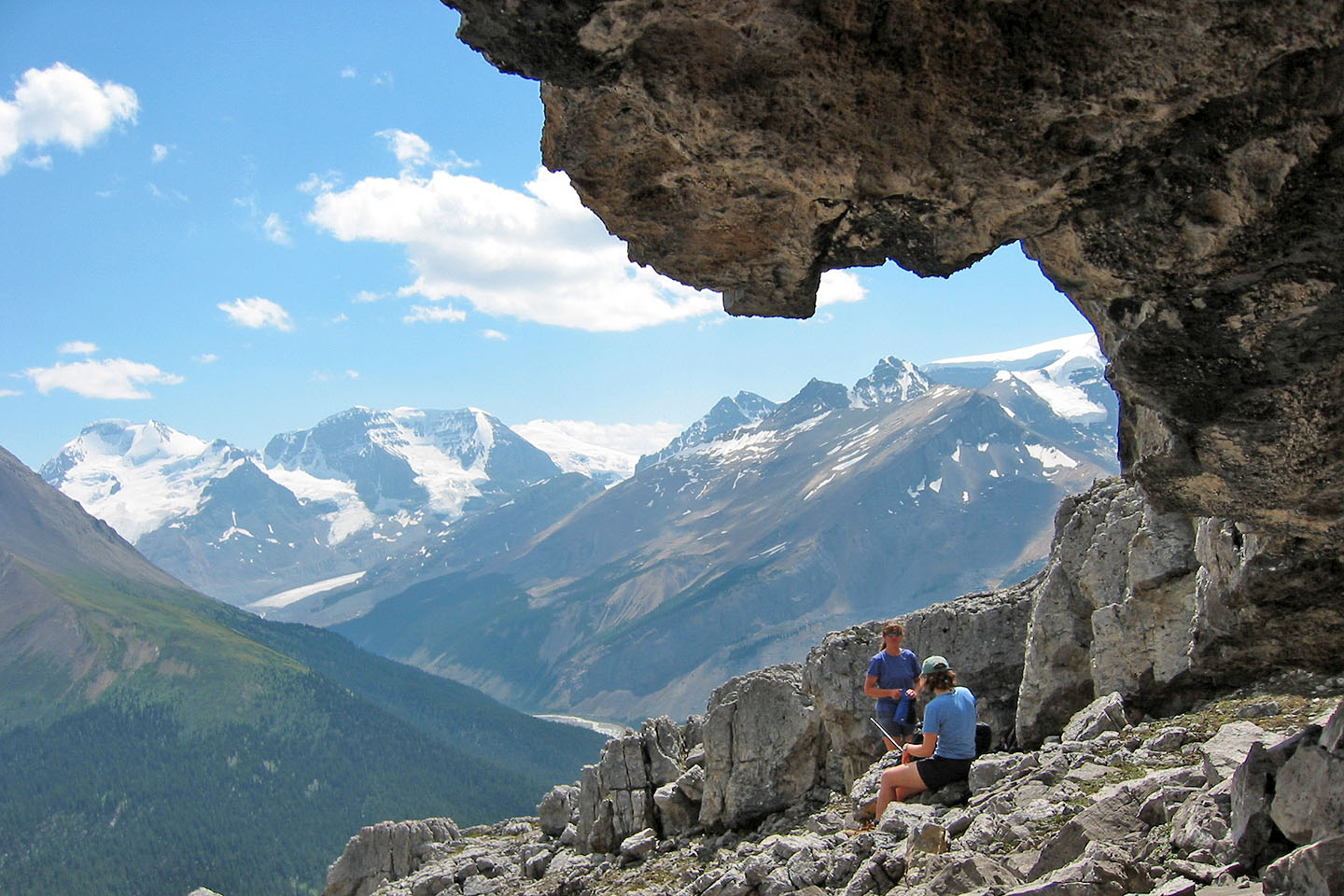 Taking a break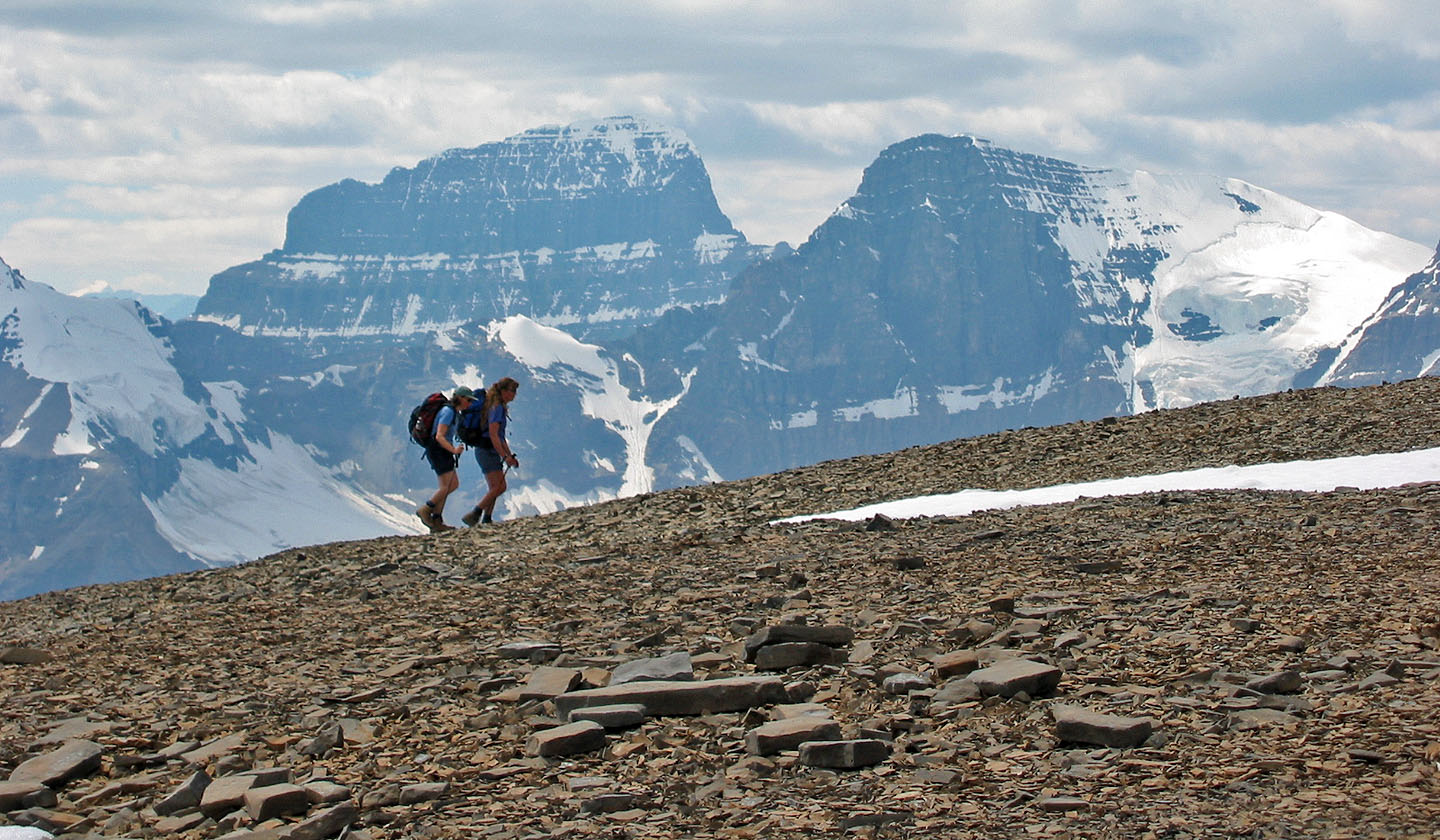 The grade is rather gentle!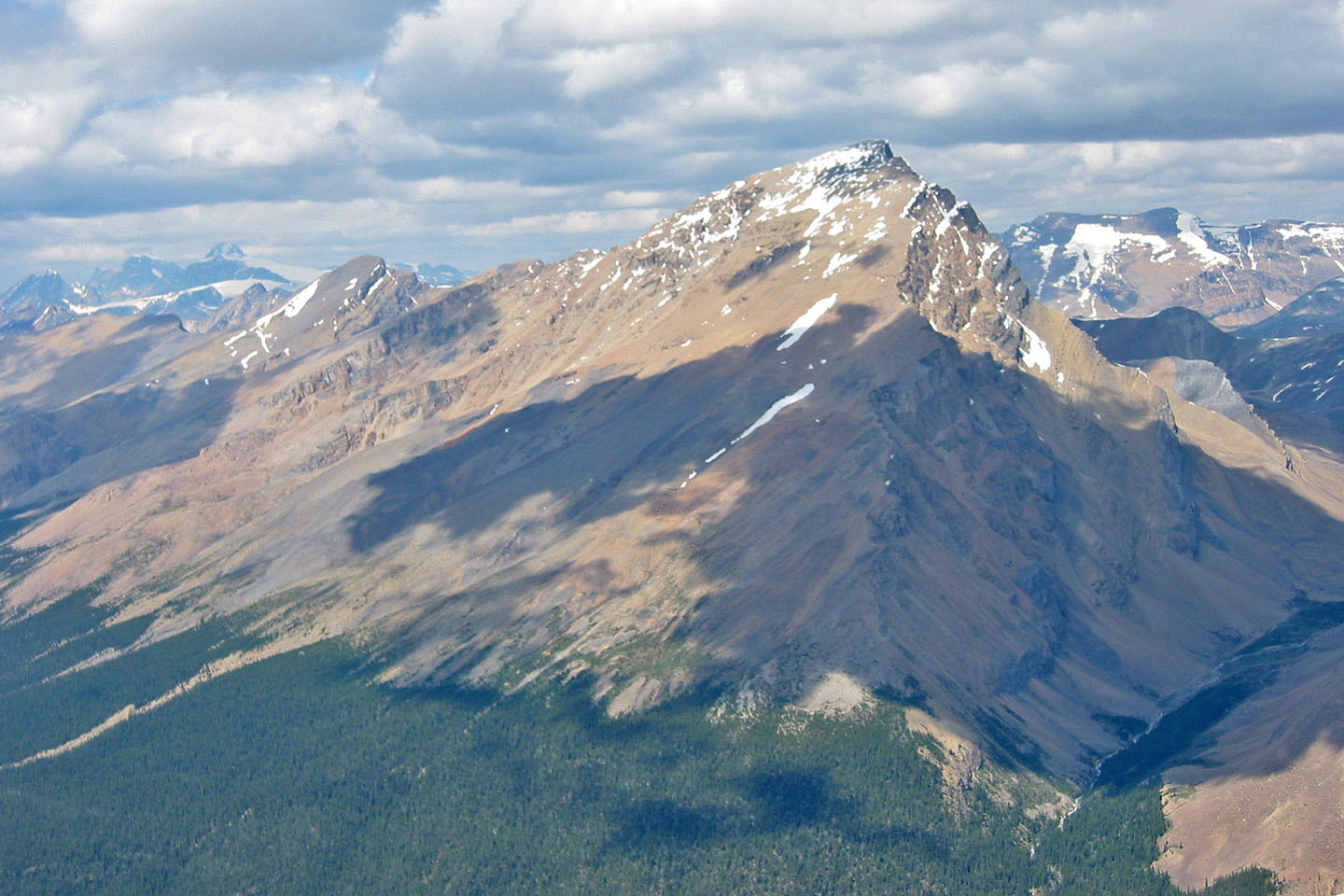 Sunwapta Peak seen from the summit

On the way back with Mount Wilcox in view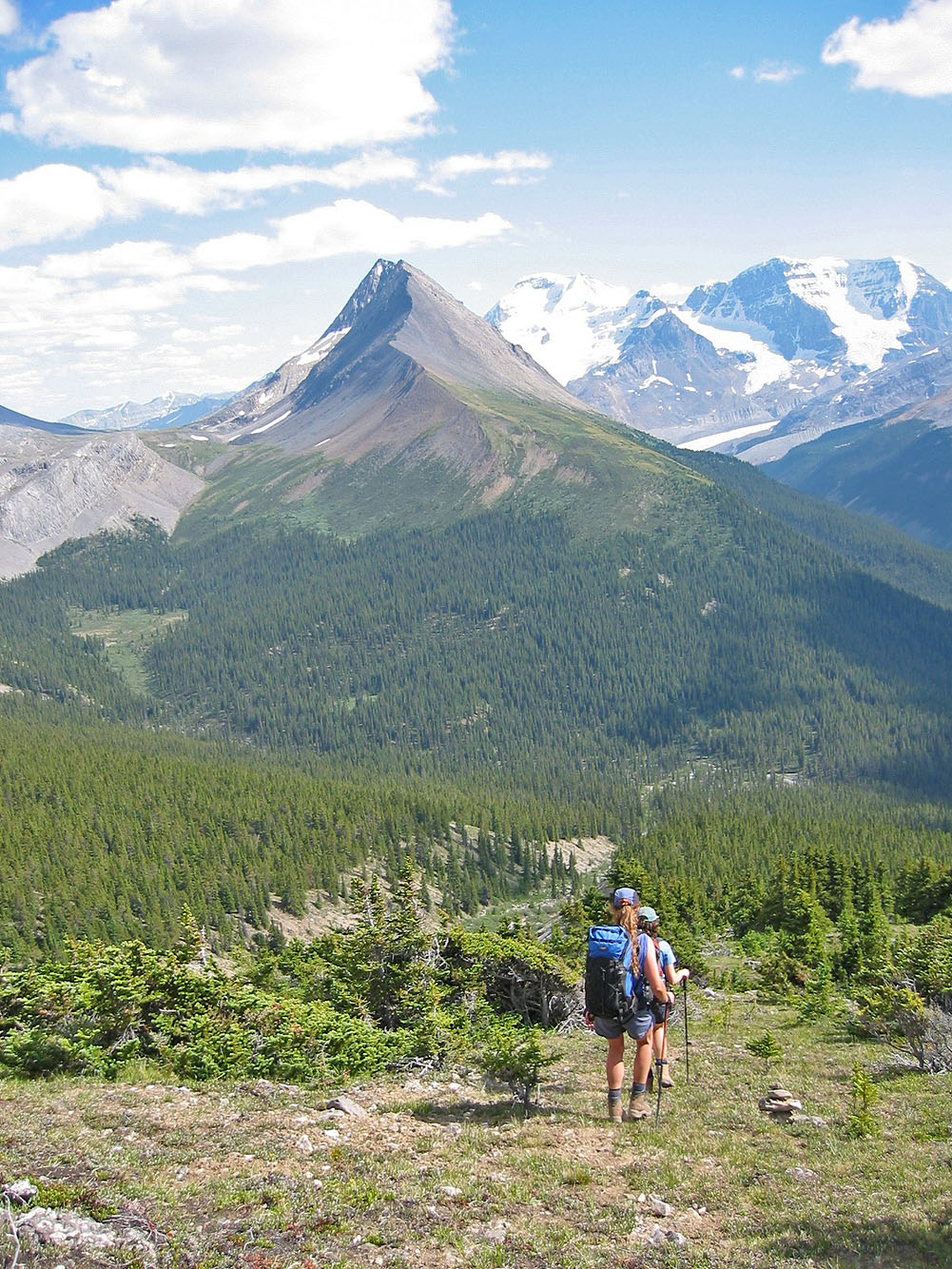 Heading back to the creek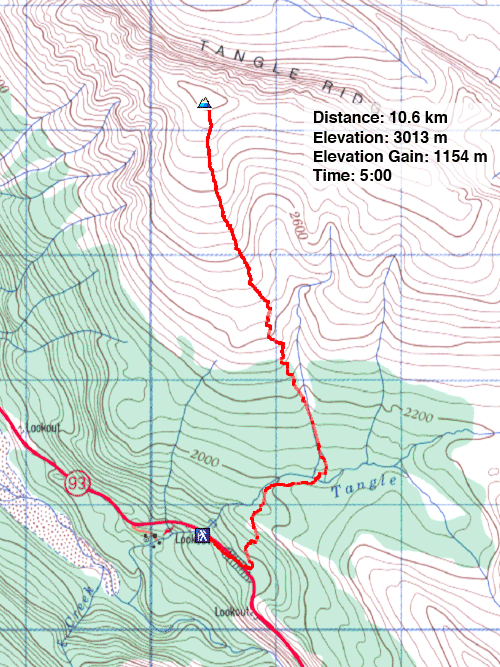 83 C/6 Sunwapta