bobspirko.ca | Home | Canada Trips | US Trips | Hiking | Snowshoeing | MAP | About

Gap Mountain
Kananaskis, Alberta
July 28, 2002
Distance: 5.5 km
Cumulative Elevation Gain: 780 m
When Dinah and I first attempted Gap Mountain in 2000, we turned back. We followed Alan's Kane's gully route, and it was scary. Dinah hung back while I tried to cross the gully. Not only was it exposed with a deadly drop, but handholds and footholds were tiny. I got halfway across before I chickened out.
Two years later, I heard that parties ascended Gap Mountain but avoided the gully. So we set about to try and it worked; we didn't have to contend with extreme exposure. Either route begins by reaching the col between Gap Mountain and Mount El Poca. From the col, we easily scrambled up a gully on the right side of a buttress (the exposed gully is on the left side) and reached the ridge. We followed the ridge to the summit.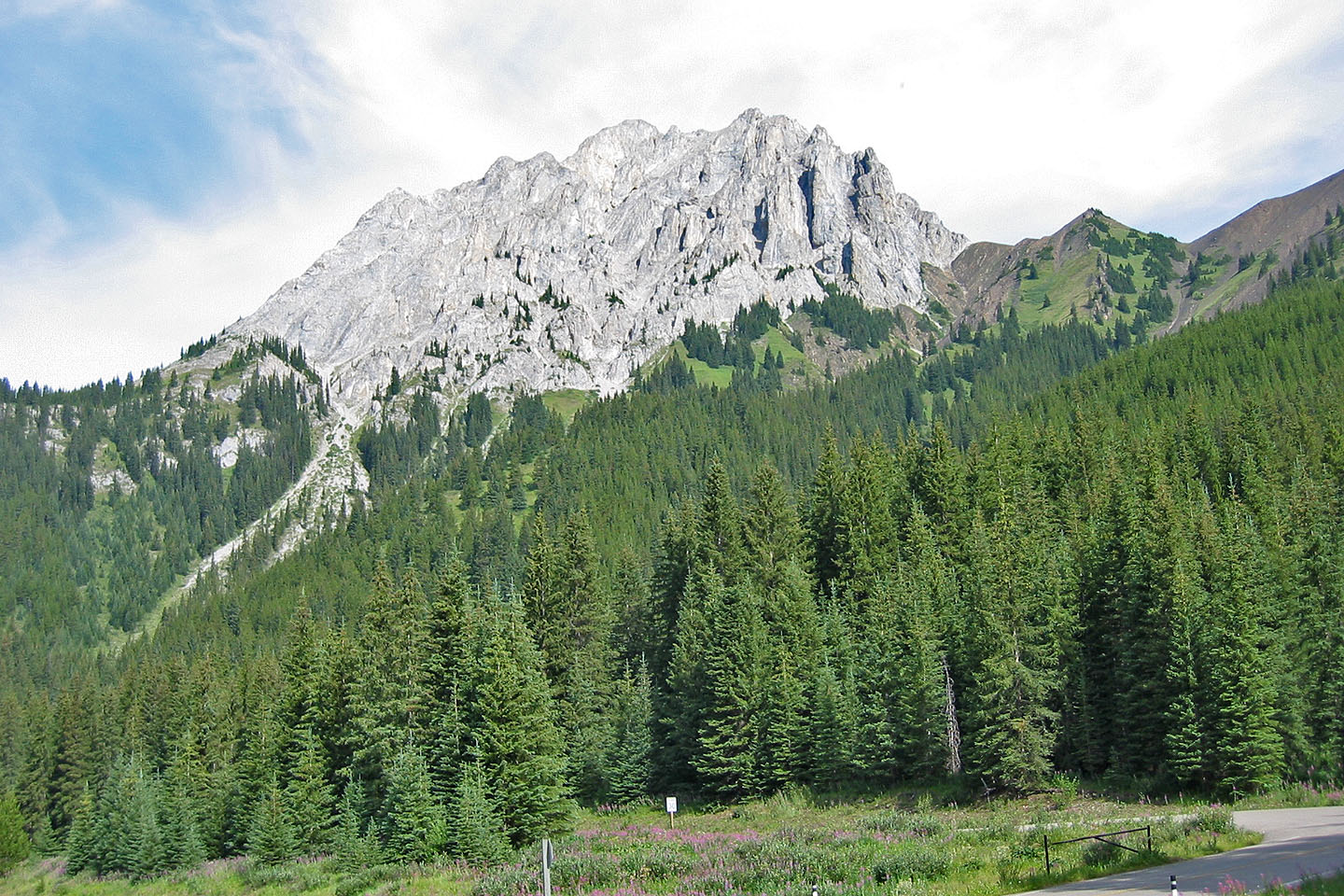 Gap Mountain from HWY 40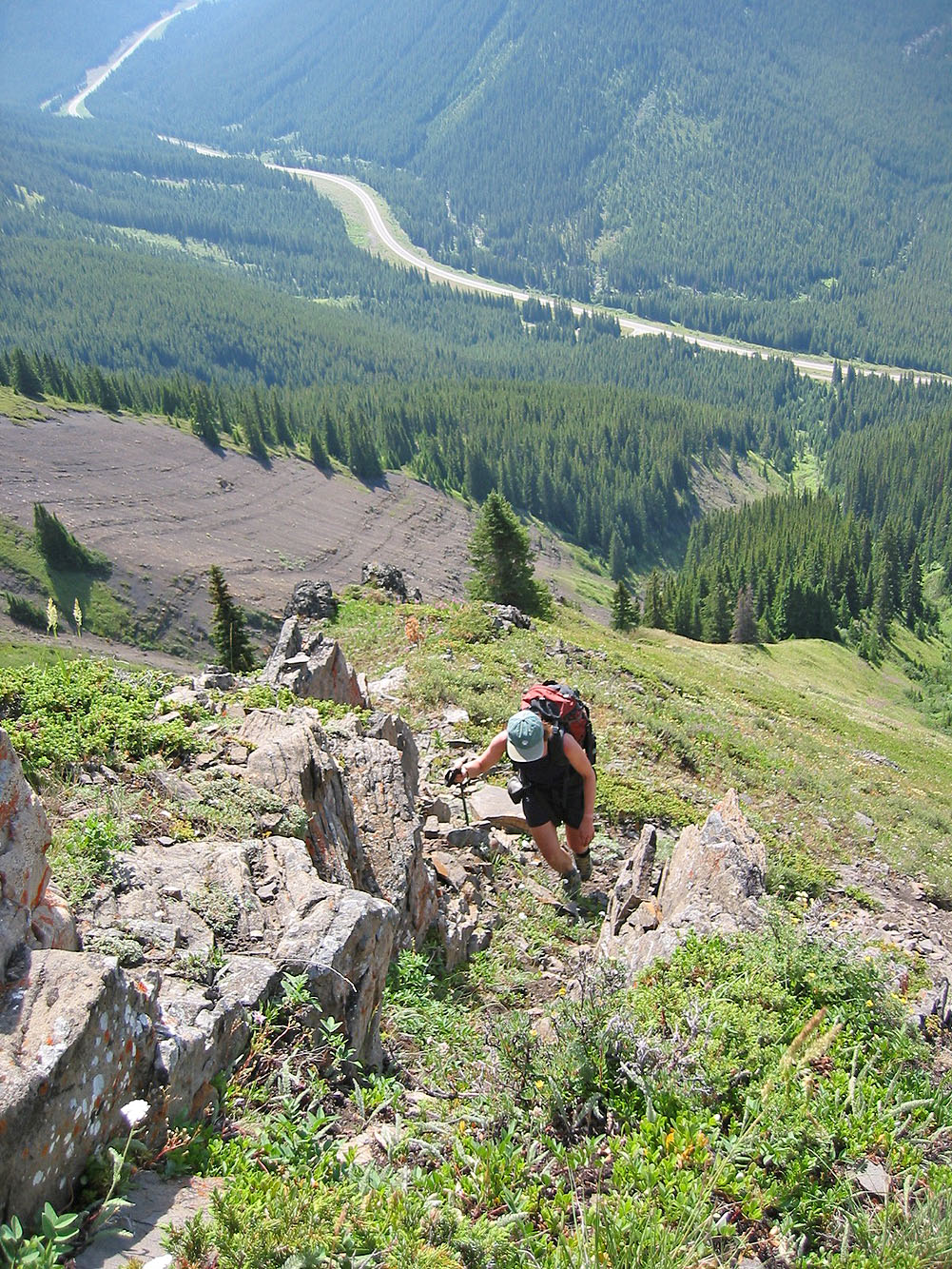 Hiking up to the col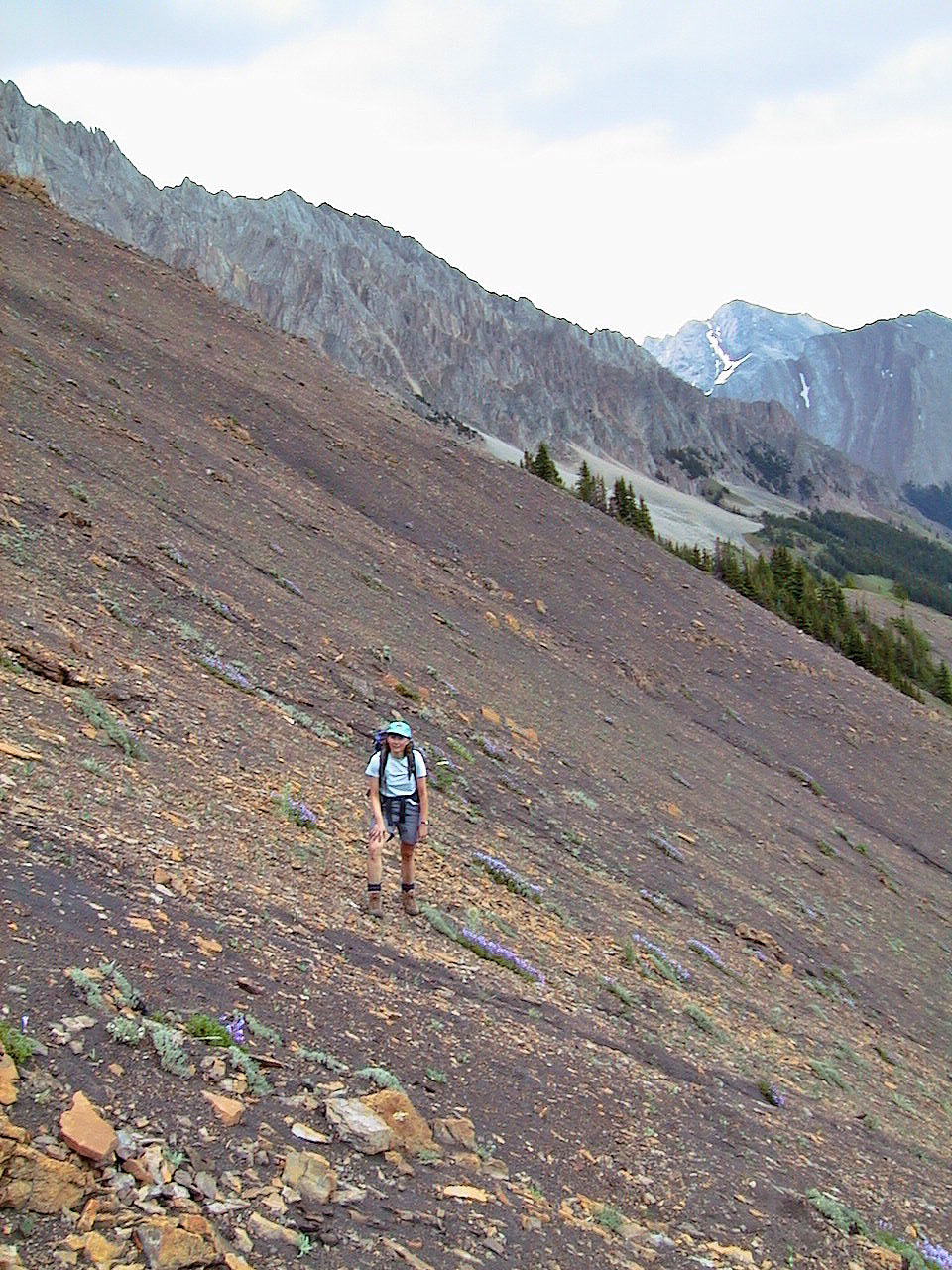 Ascending the soft scree slope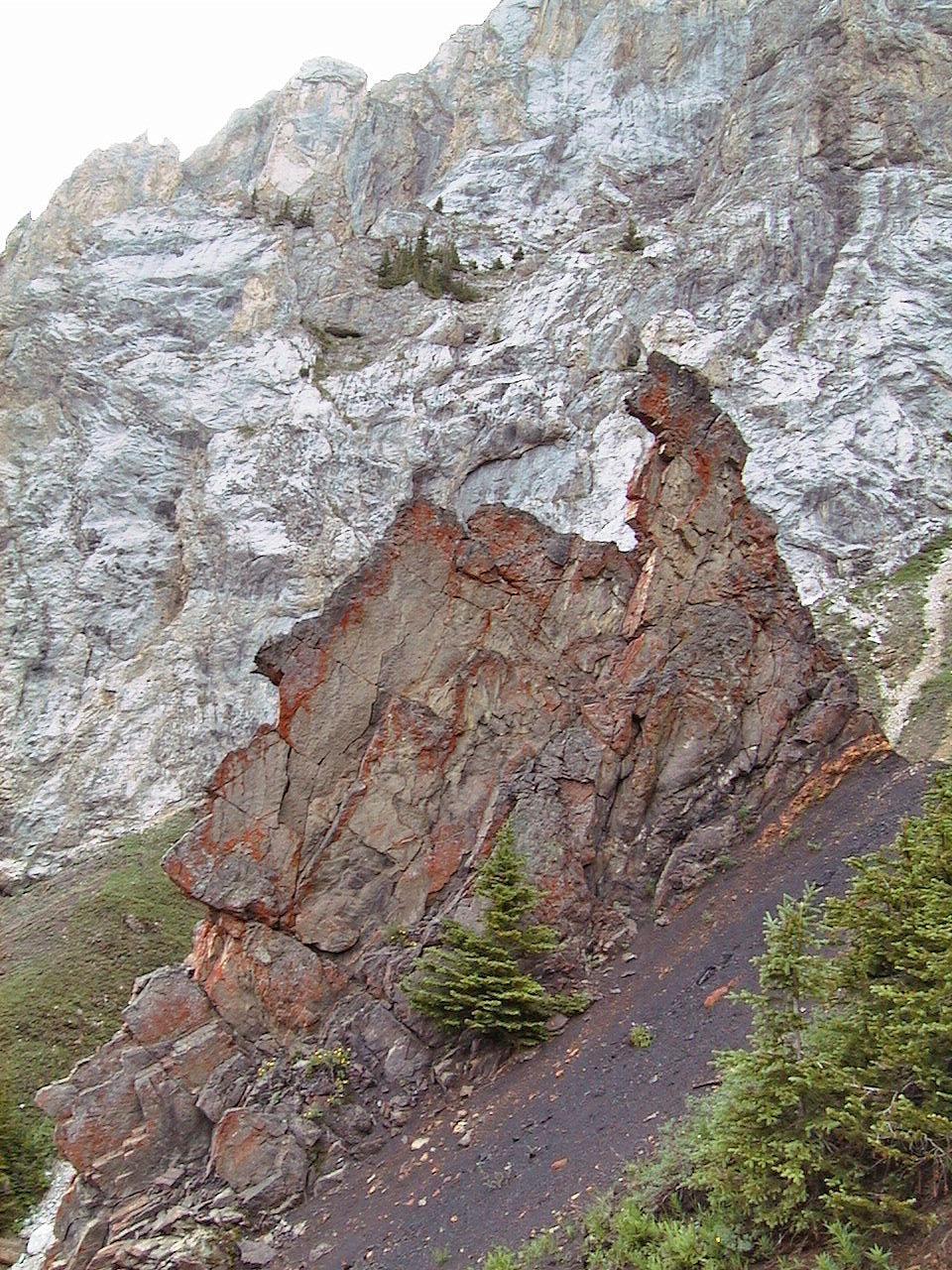 Curious outcrop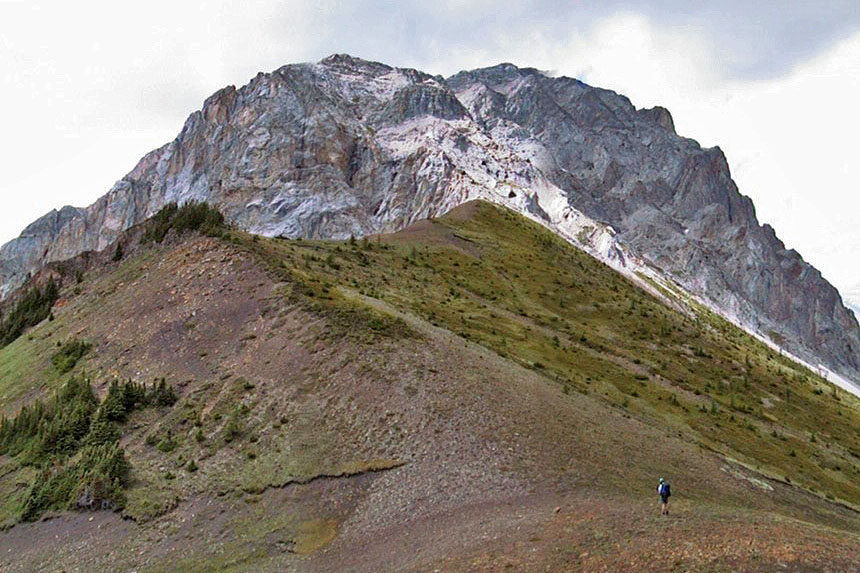 Gap Mountain from the col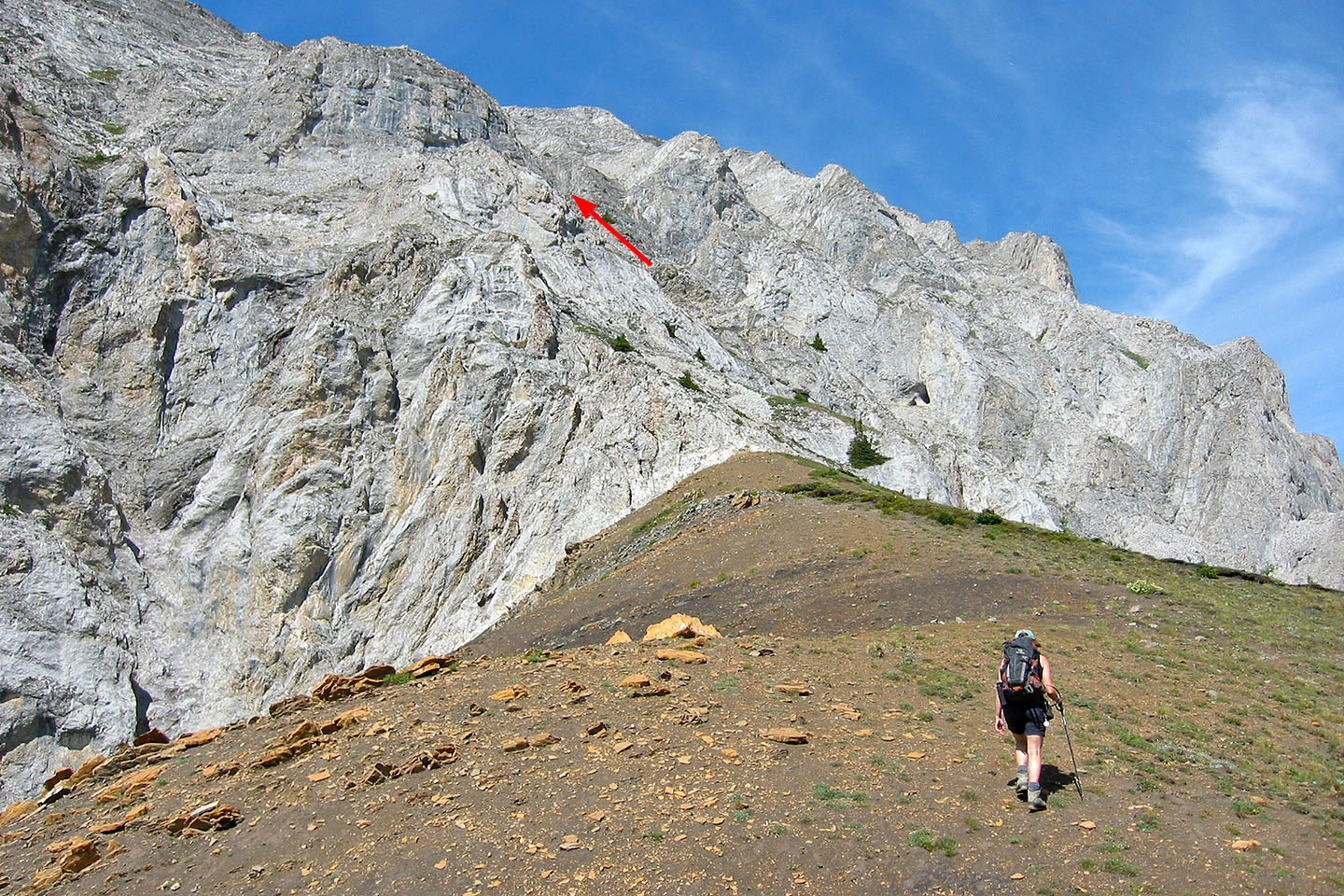 Coming up to the rocky base of the mountain. We ascended the buttress on the right.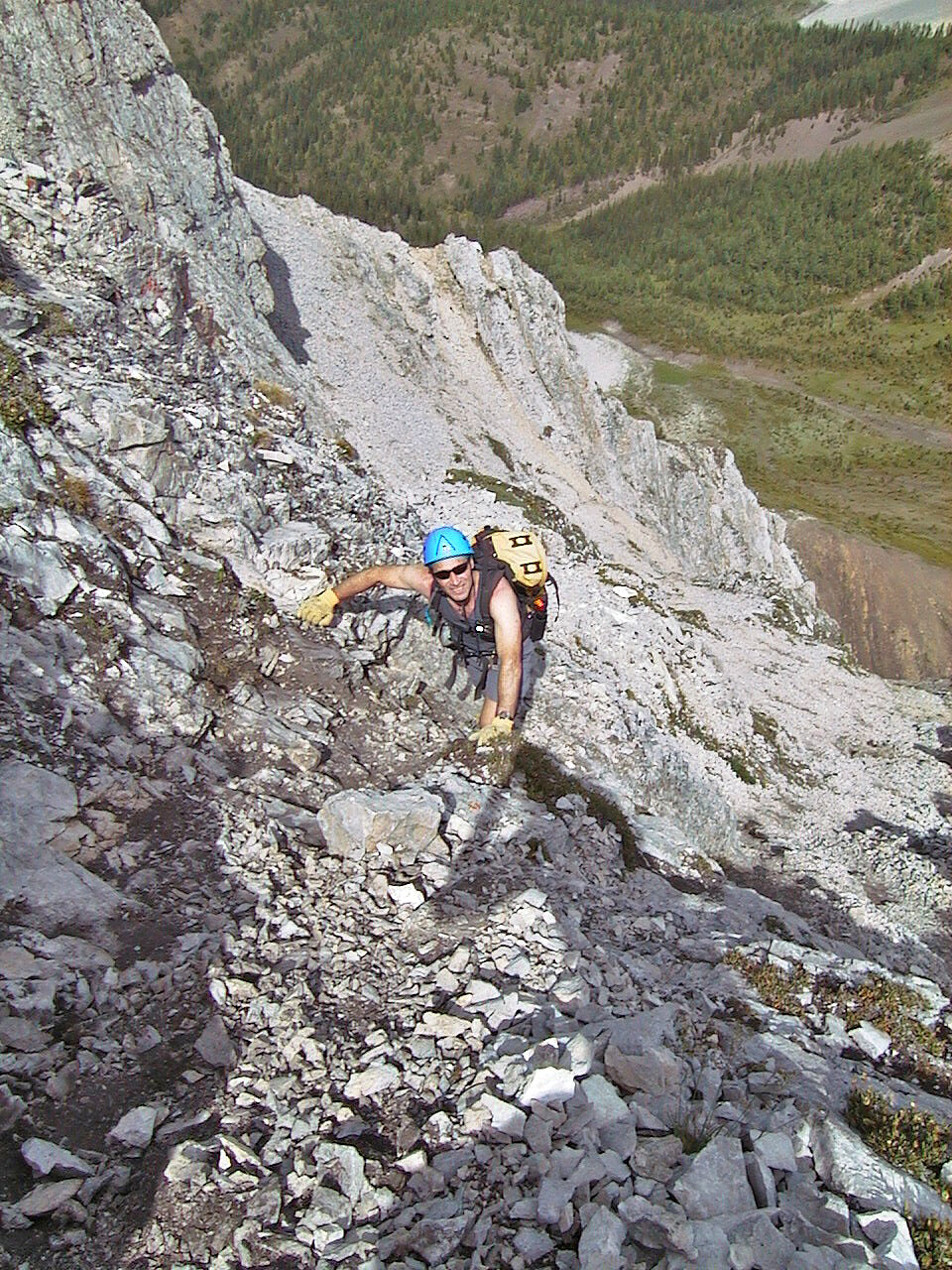 Scrambling up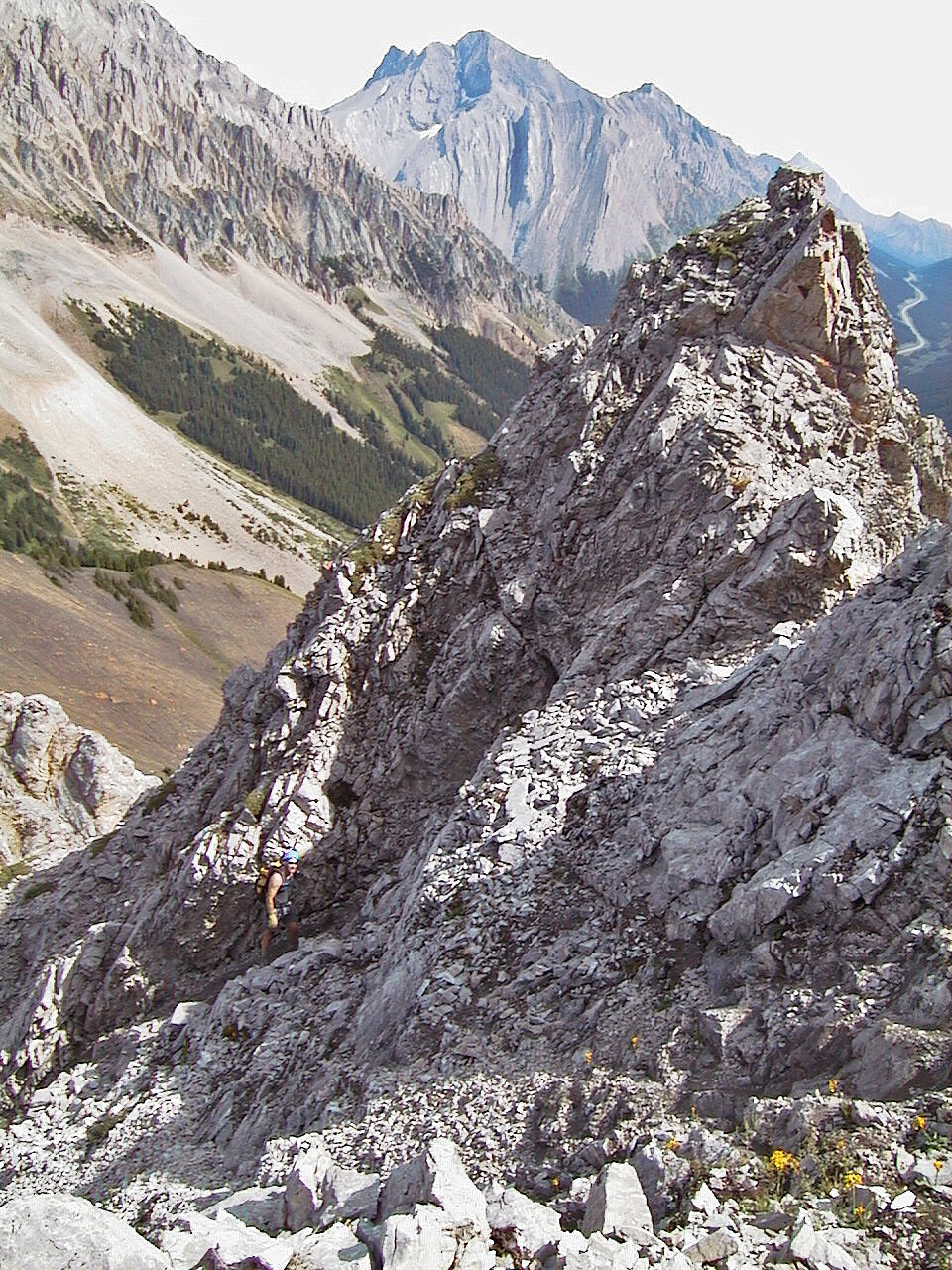 From here we gained the ridge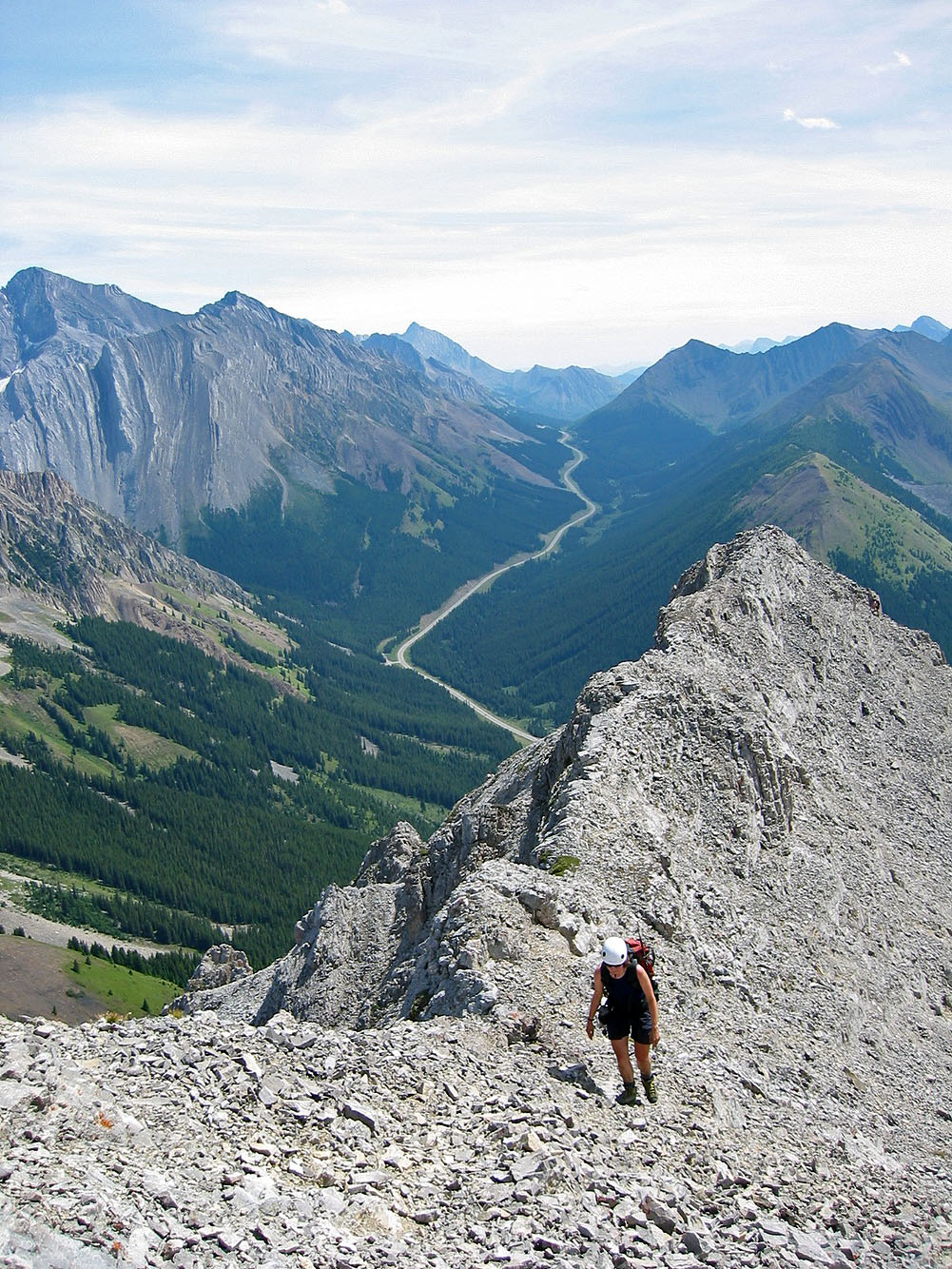 Following the ridge crest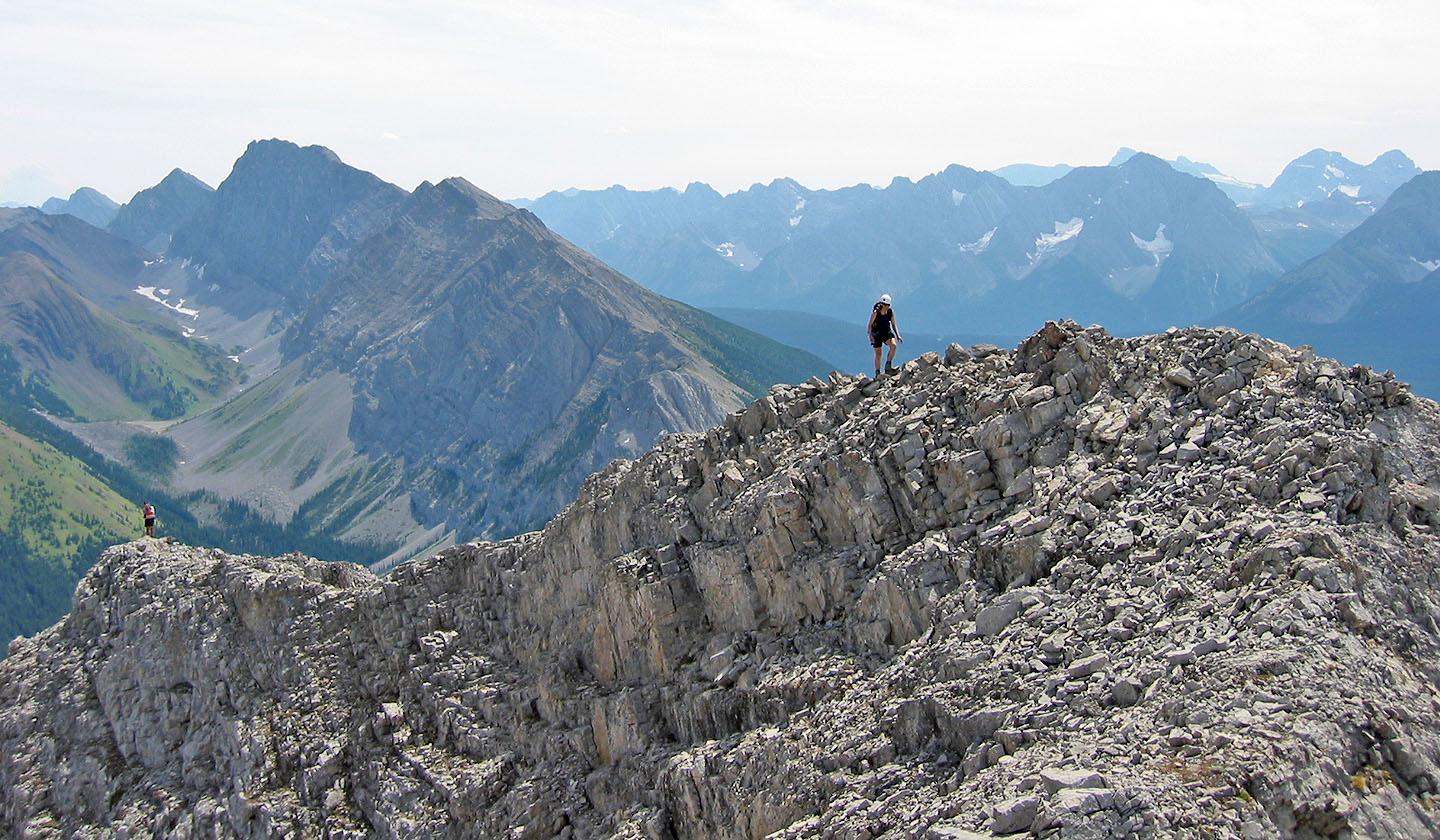 Dinah (right) hikes up the ridge as a fellow scrambler (left) descends. Later we learned it was Sonny Bou whom knew from the RBM forum, but we hadn't yet met.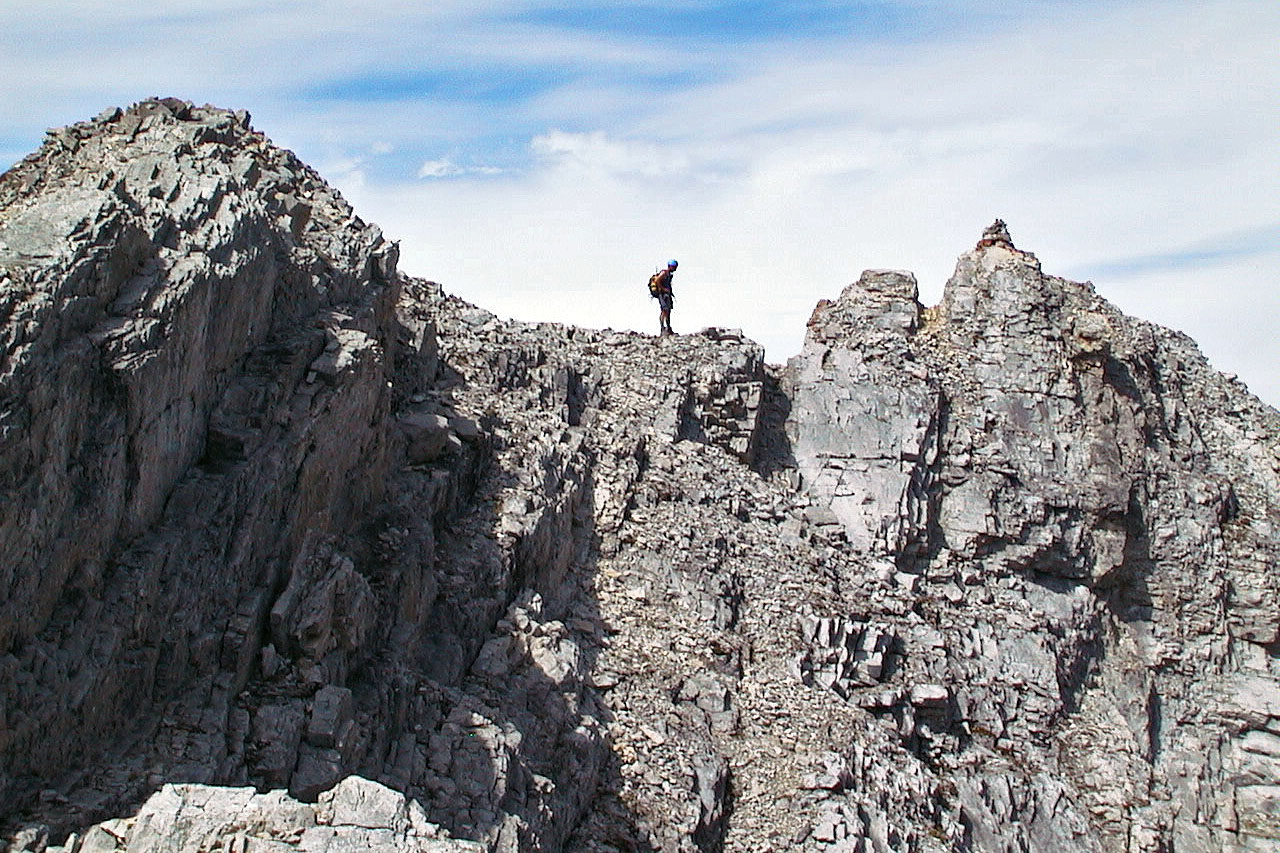 Arriving at the summit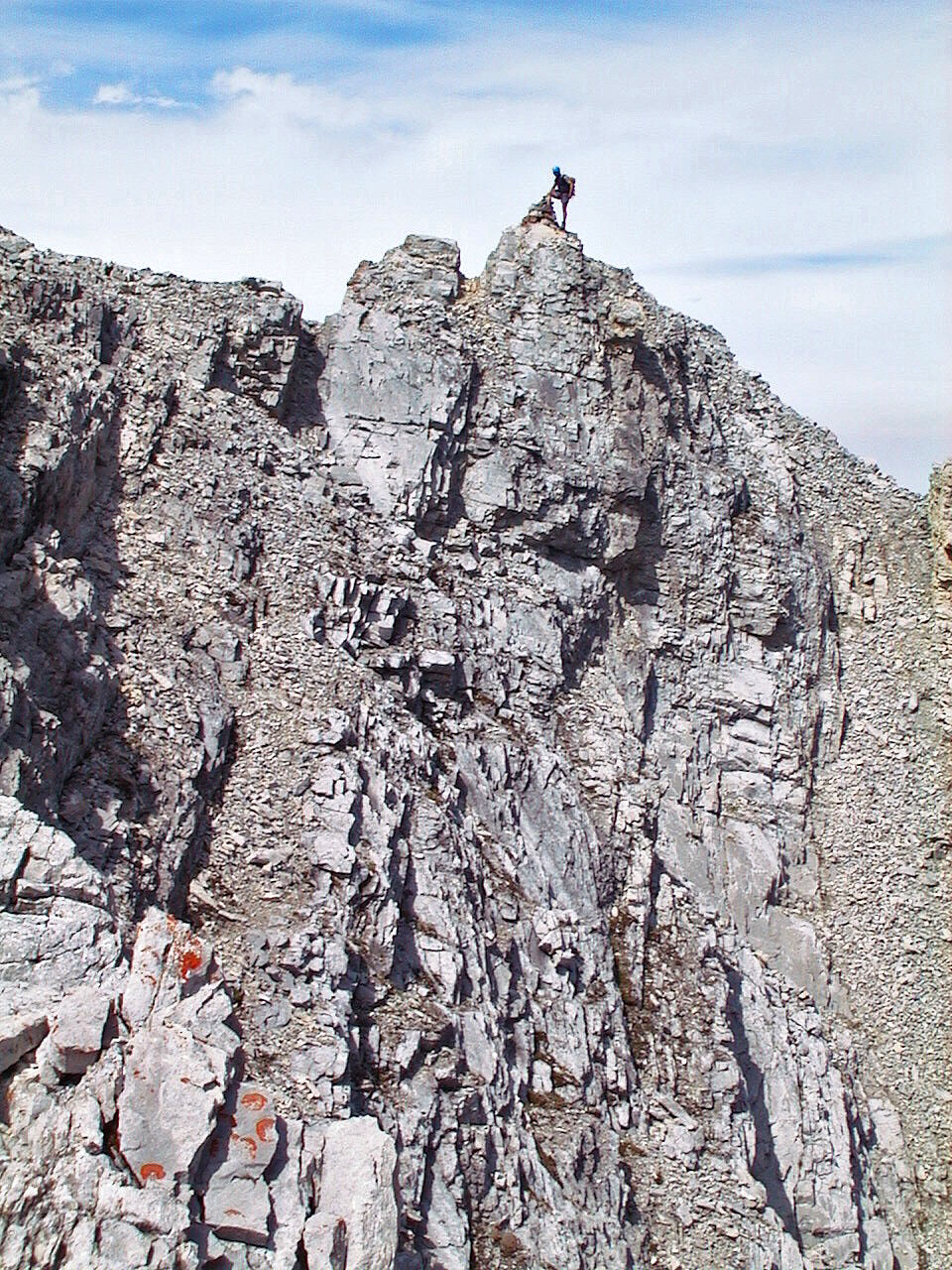 On the summit!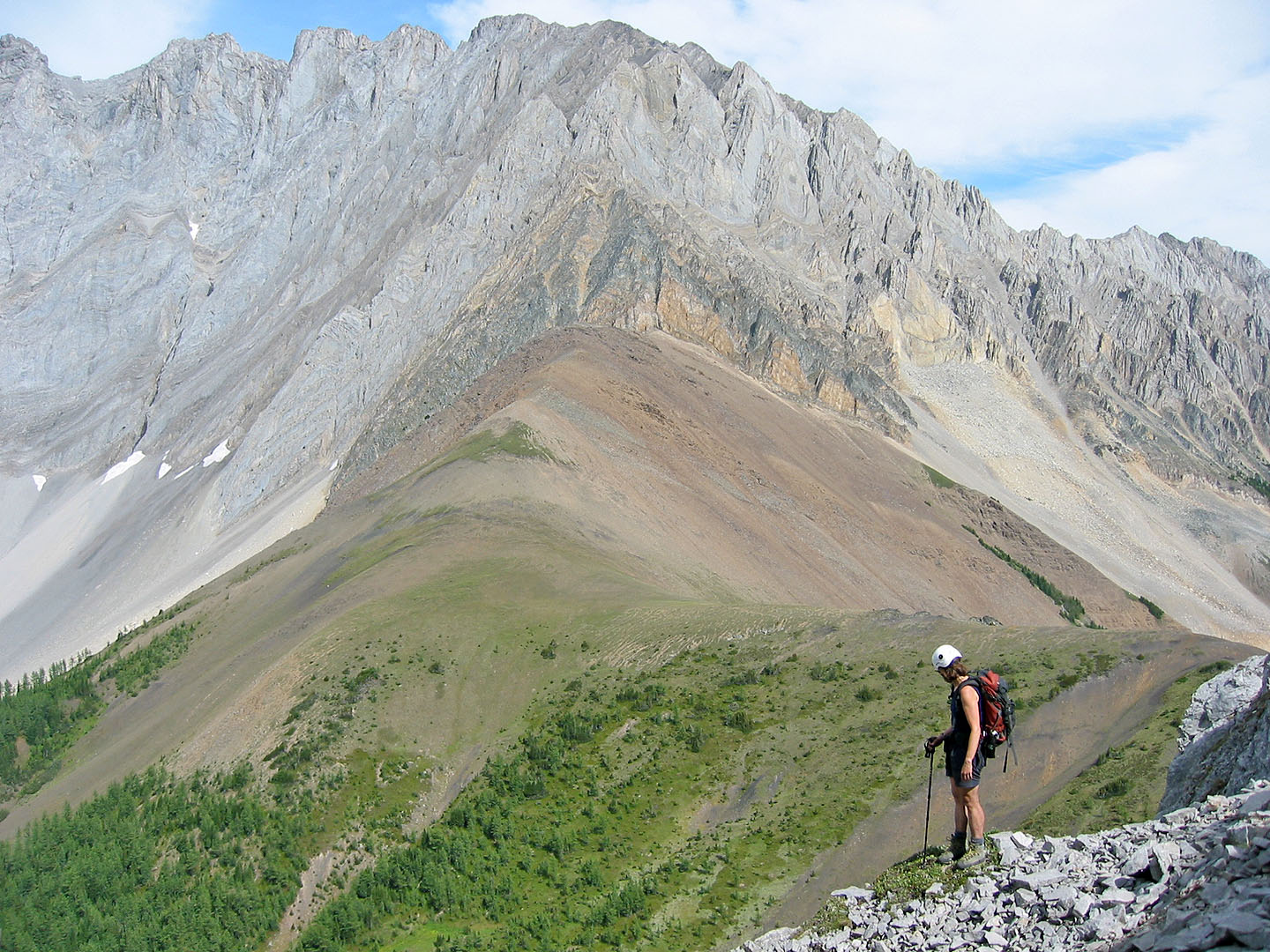 On our way back to the col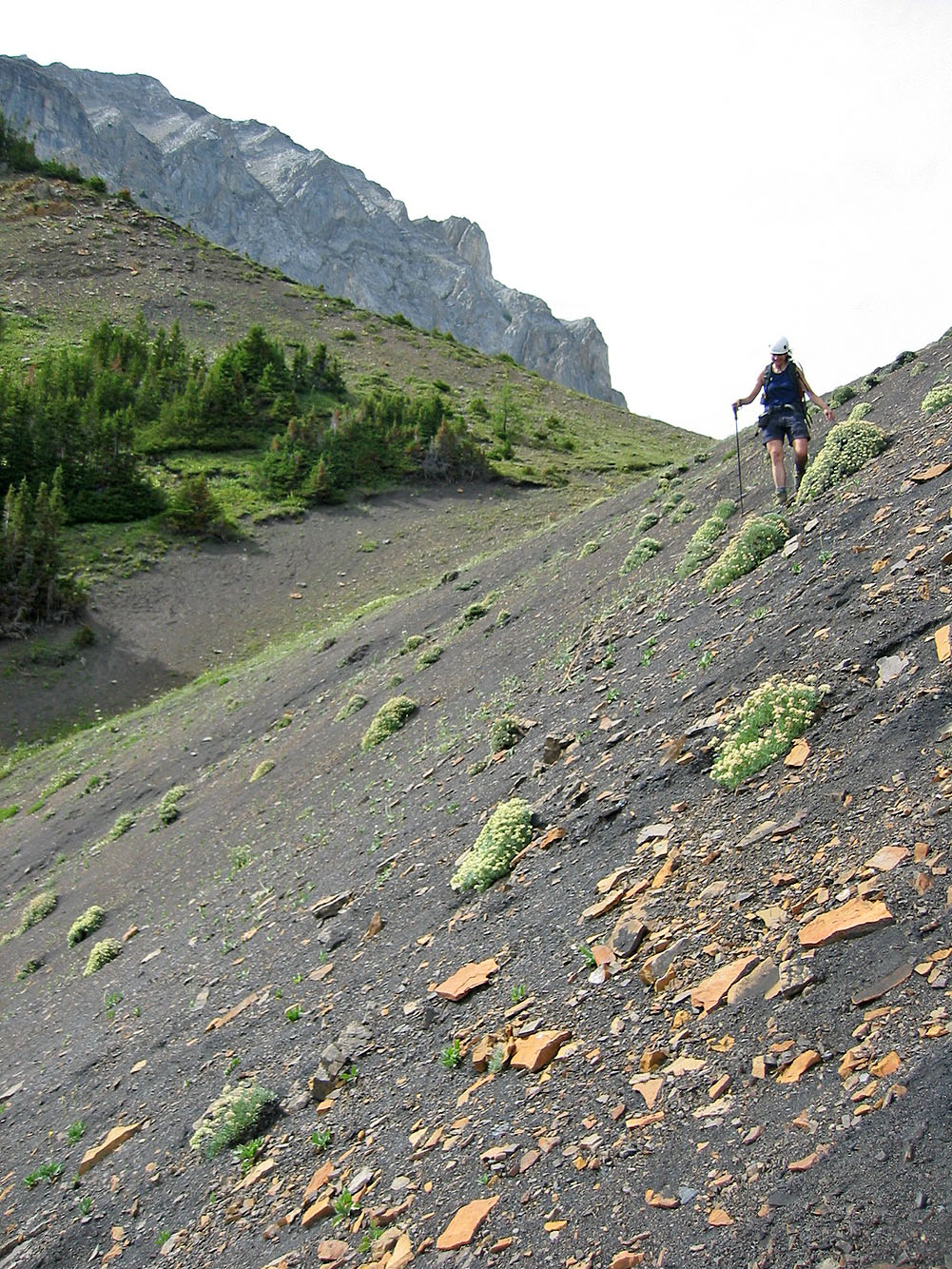 Coming down the powdery scree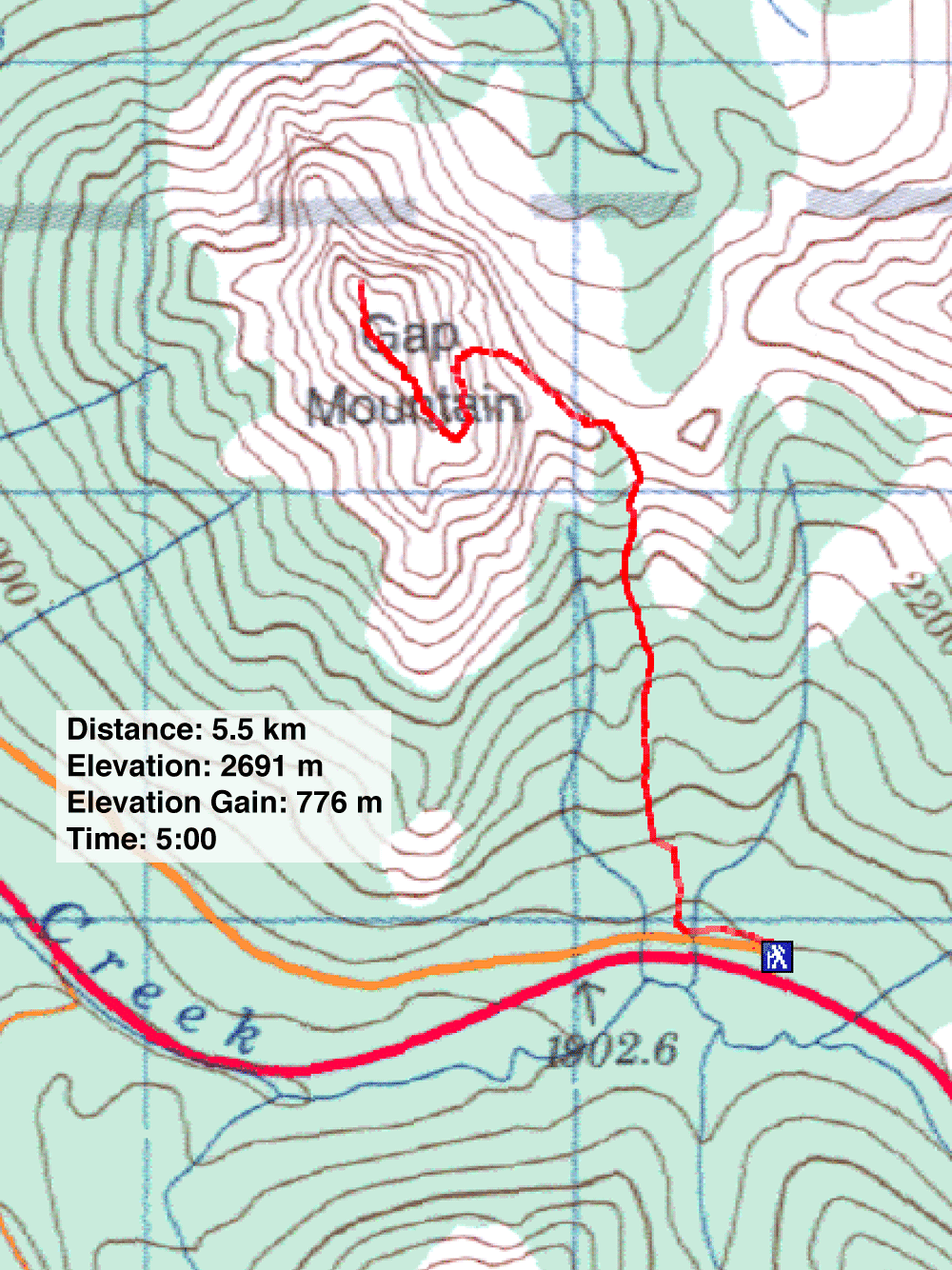 82 J/11 Kananaskis Lakes