bobspirko.ca | Home | Canada Trips | US Trips | Hiking | Snowshoeing | MAP | About

Mount Carnarvon
Yoho National Park, B.C.
August 11, 2001
Distance: 17.2 km
Cumulative Elevation Gain: 1750 m
Our ascent up Mount Carnarvon began with a plod up the 5.5 km trail to Hamilton Lake. From the lake, Anita and I began hiking up the south ridge, but the last 100 m of ascent is a difficult scramble. An awesome trip – Anita and I really enjoyed the scrambling near the top. We had no trouble routefinding our way up. Just below the summit, we found different routes to take.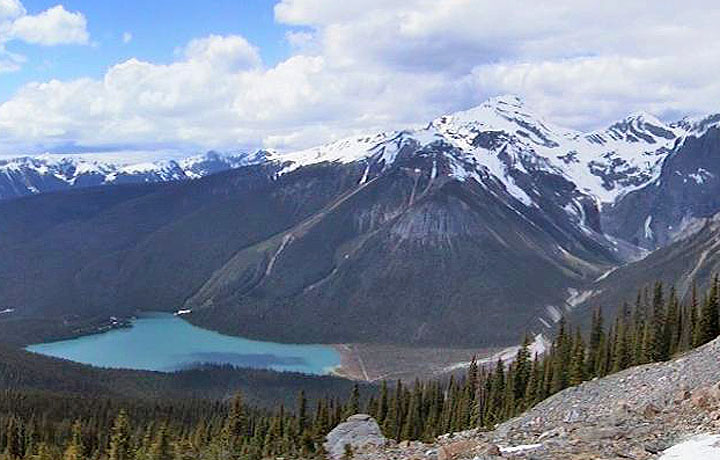 Looking east at Mount Carnarvon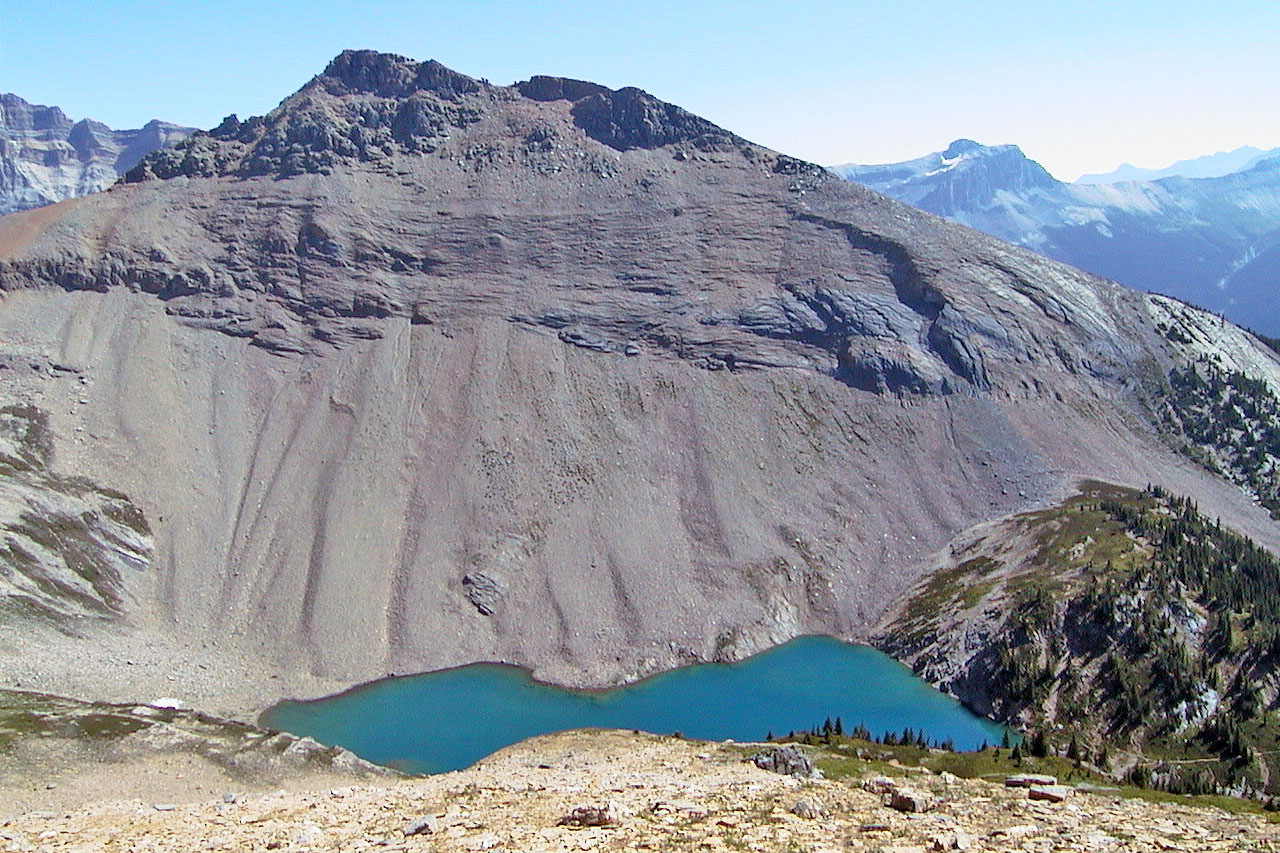 Hamilton Lake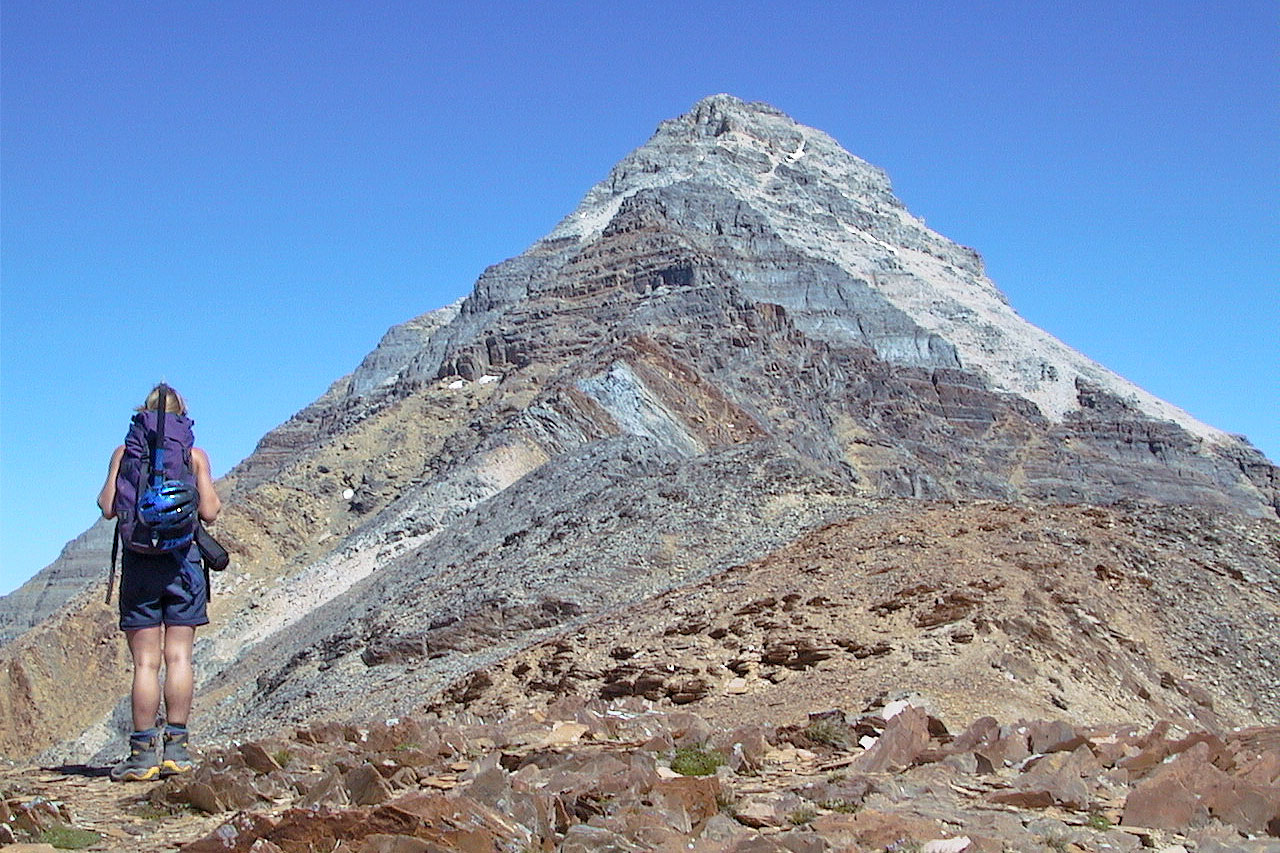 Anita on the shoulder of Mount Carnarvon, above Hamilton Lake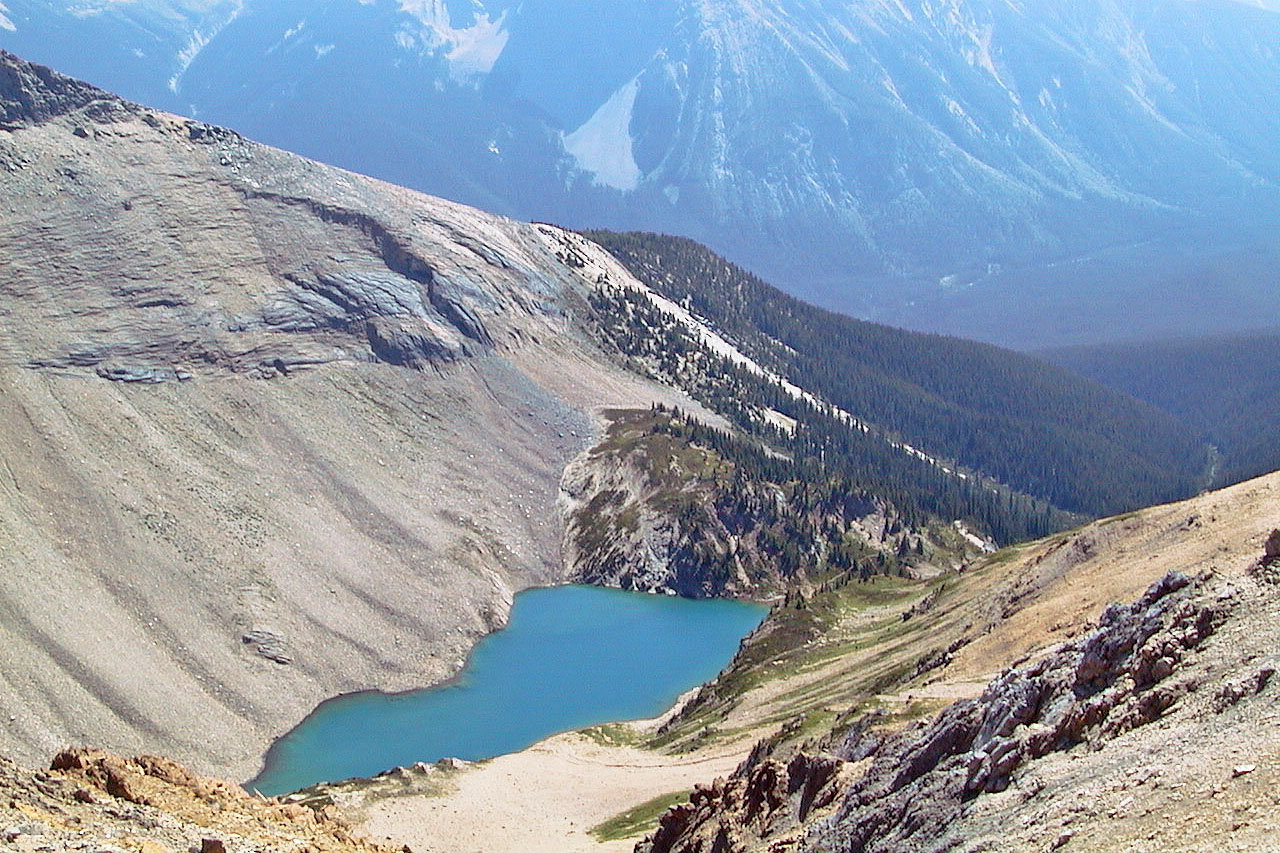 We're well above the lake now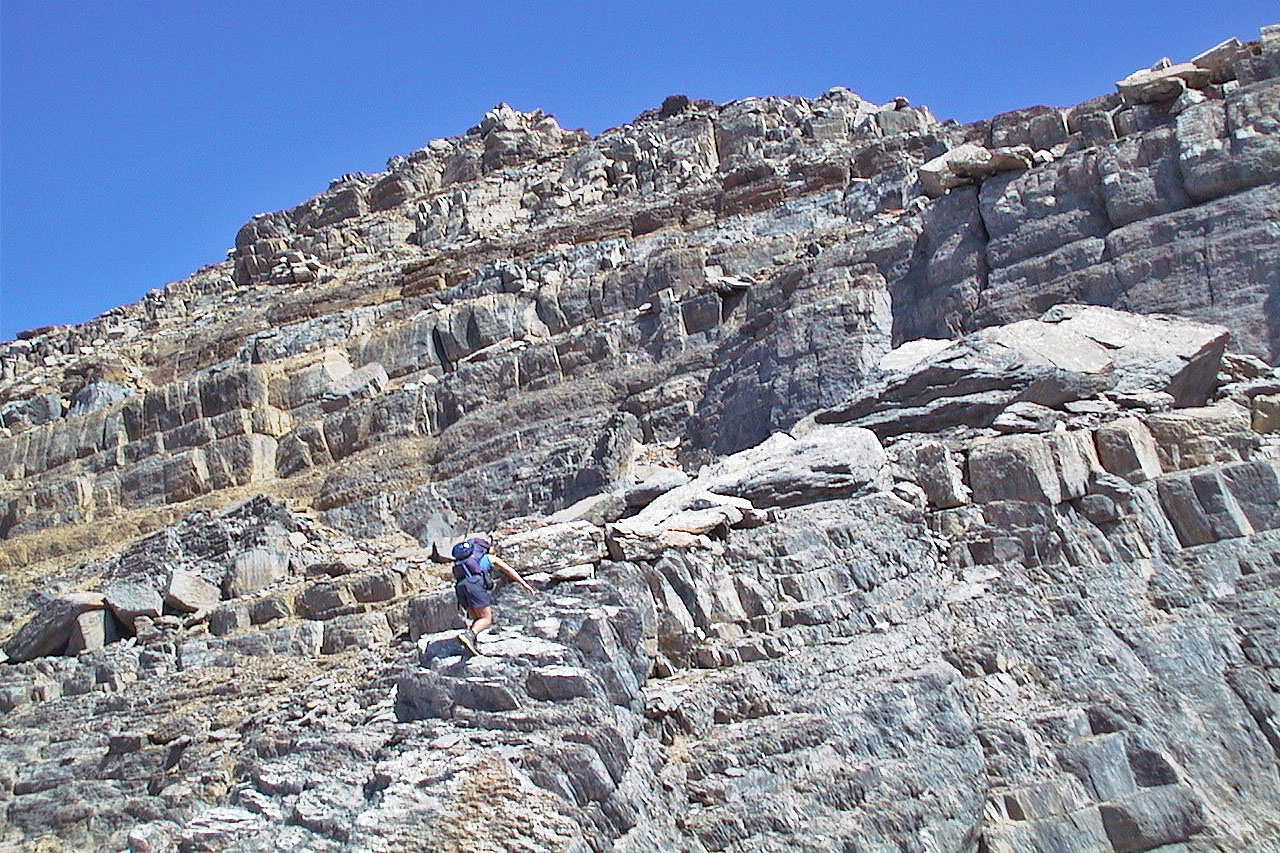 Despite appearances, routefinding was easy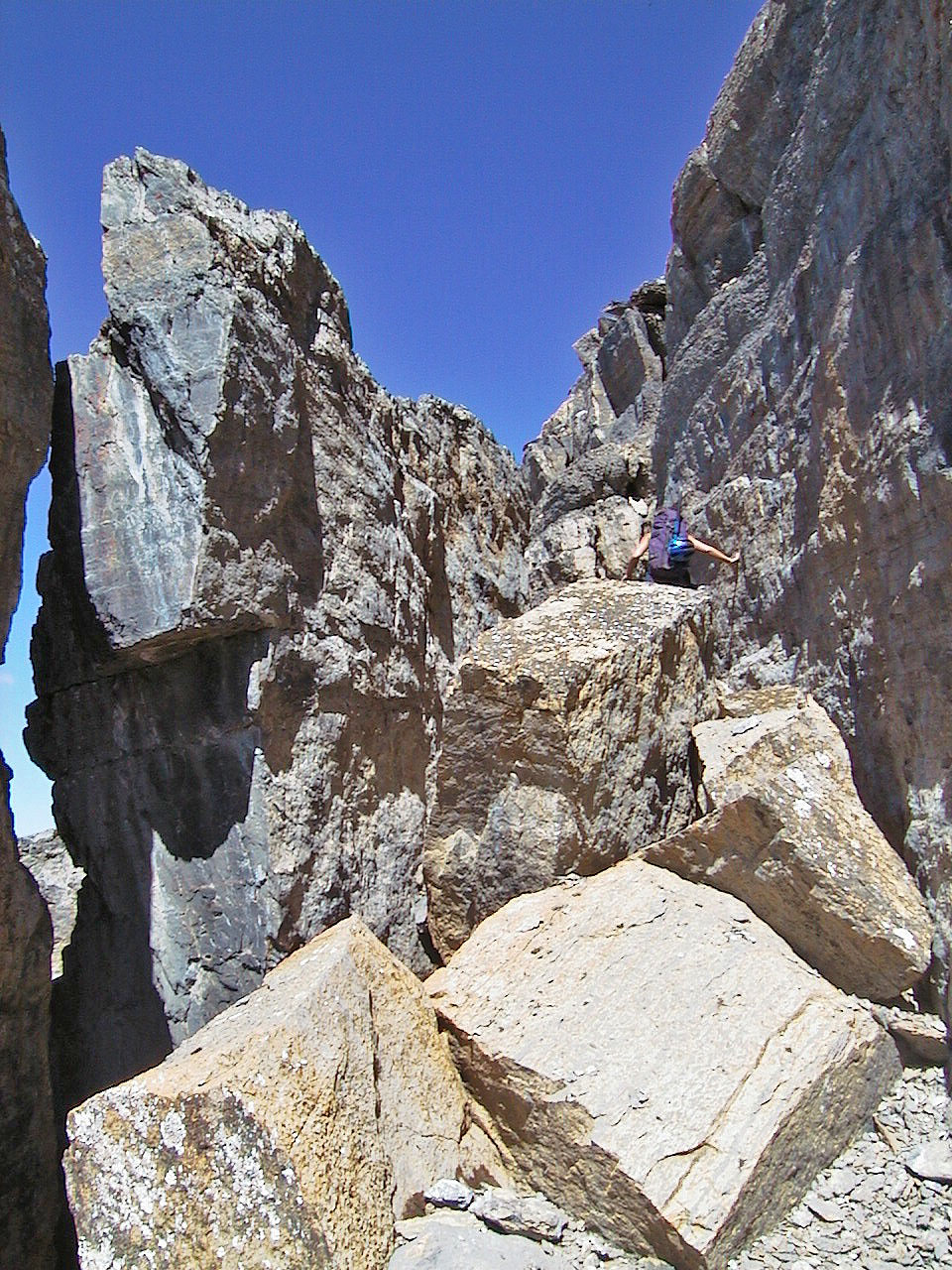 Here we detoured left before we could continue up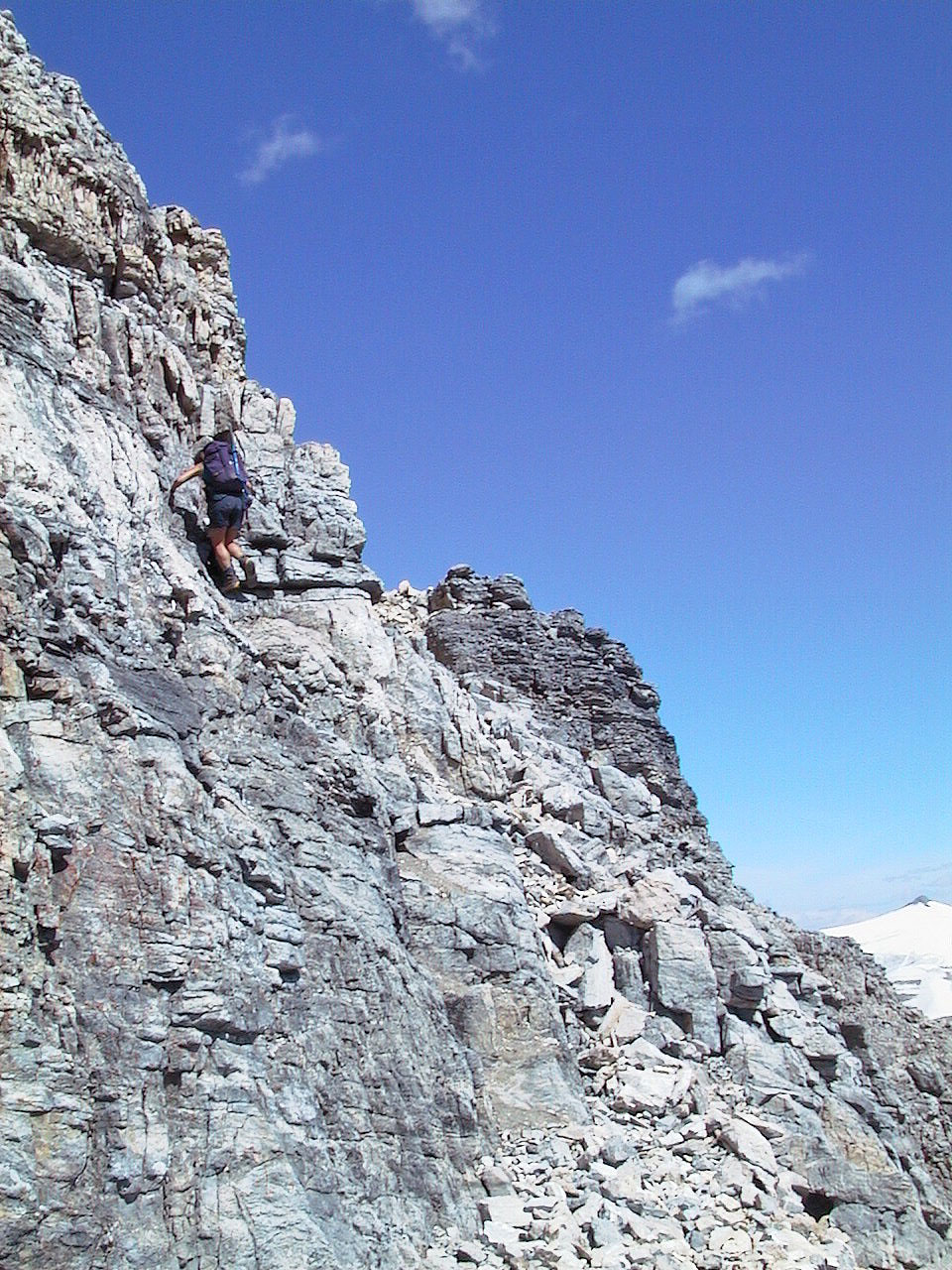 We then we right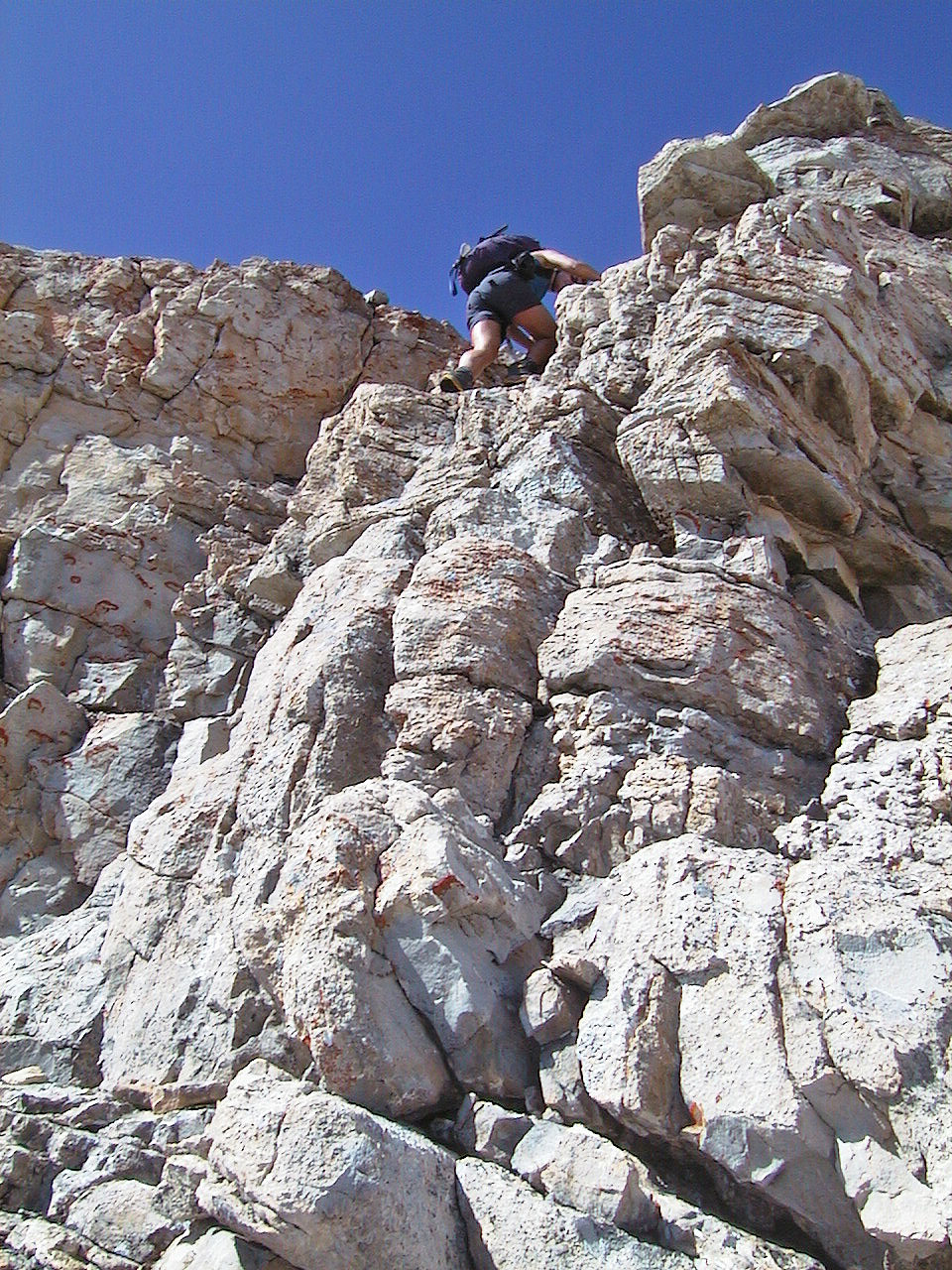 The rock was excellent!

More great rock!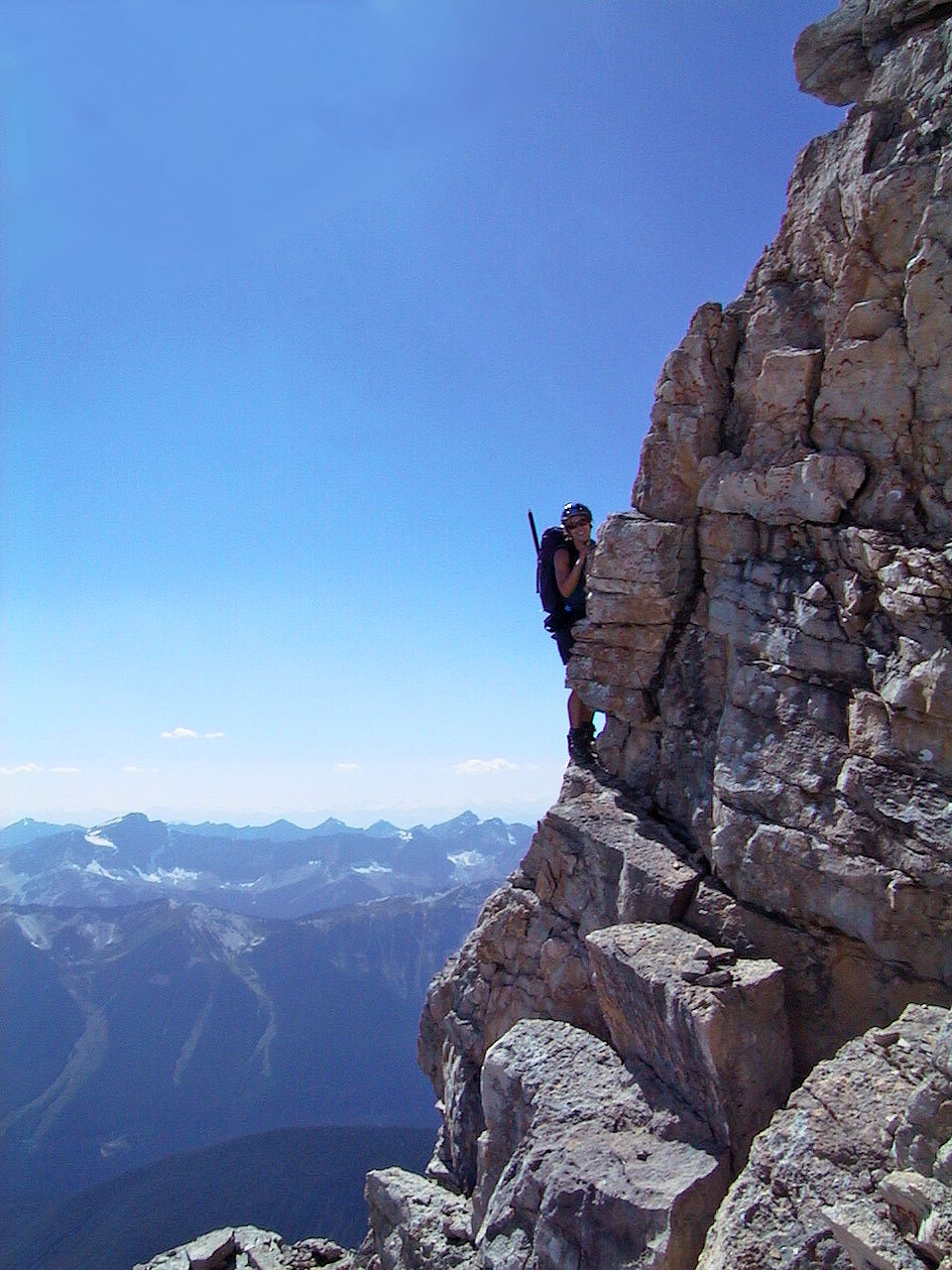 Scrambling doesn't get much better than this!

Final steps to the summit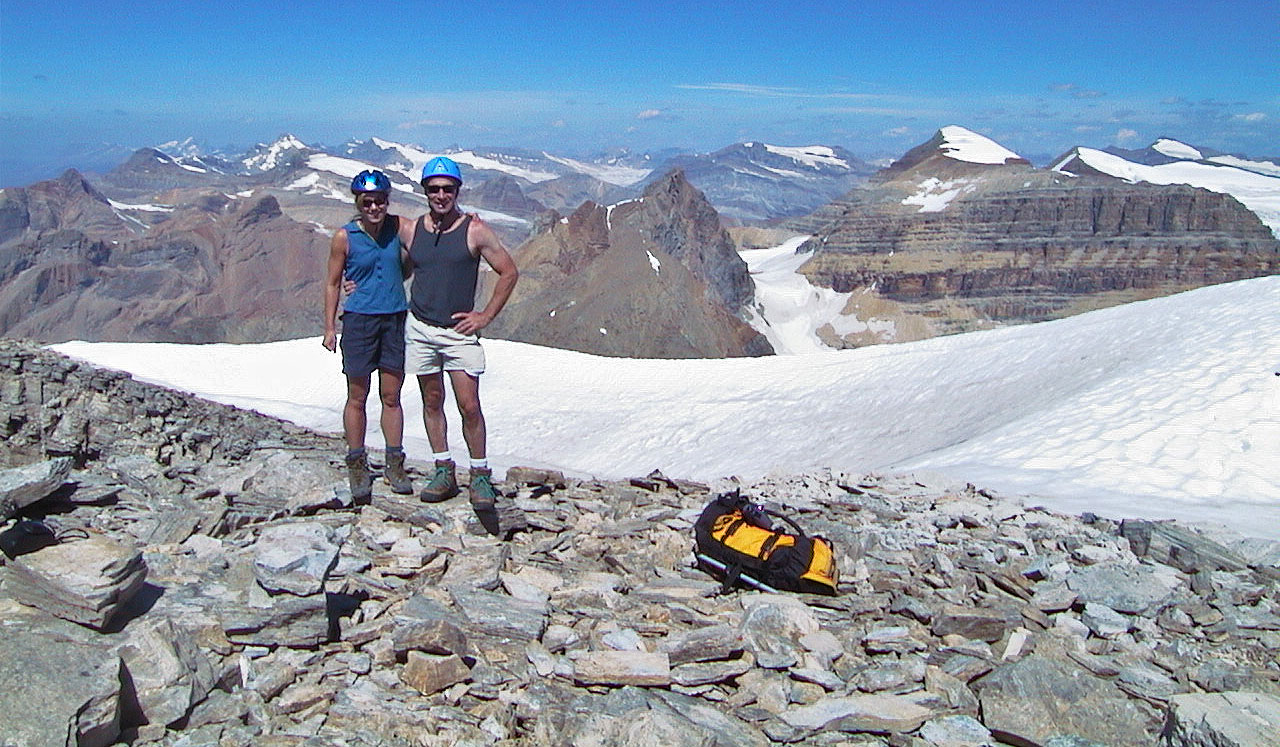 Anita and me on the summit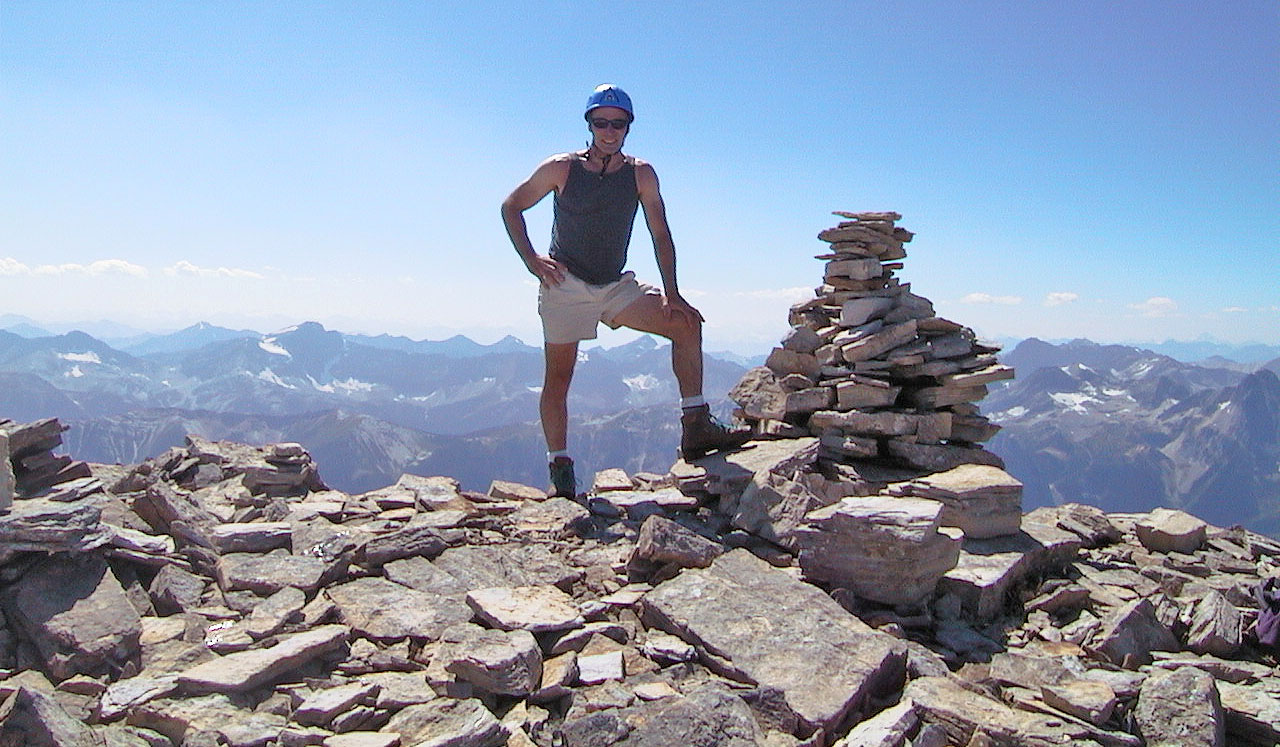 Standing by the summit cairn

Wapta Mountain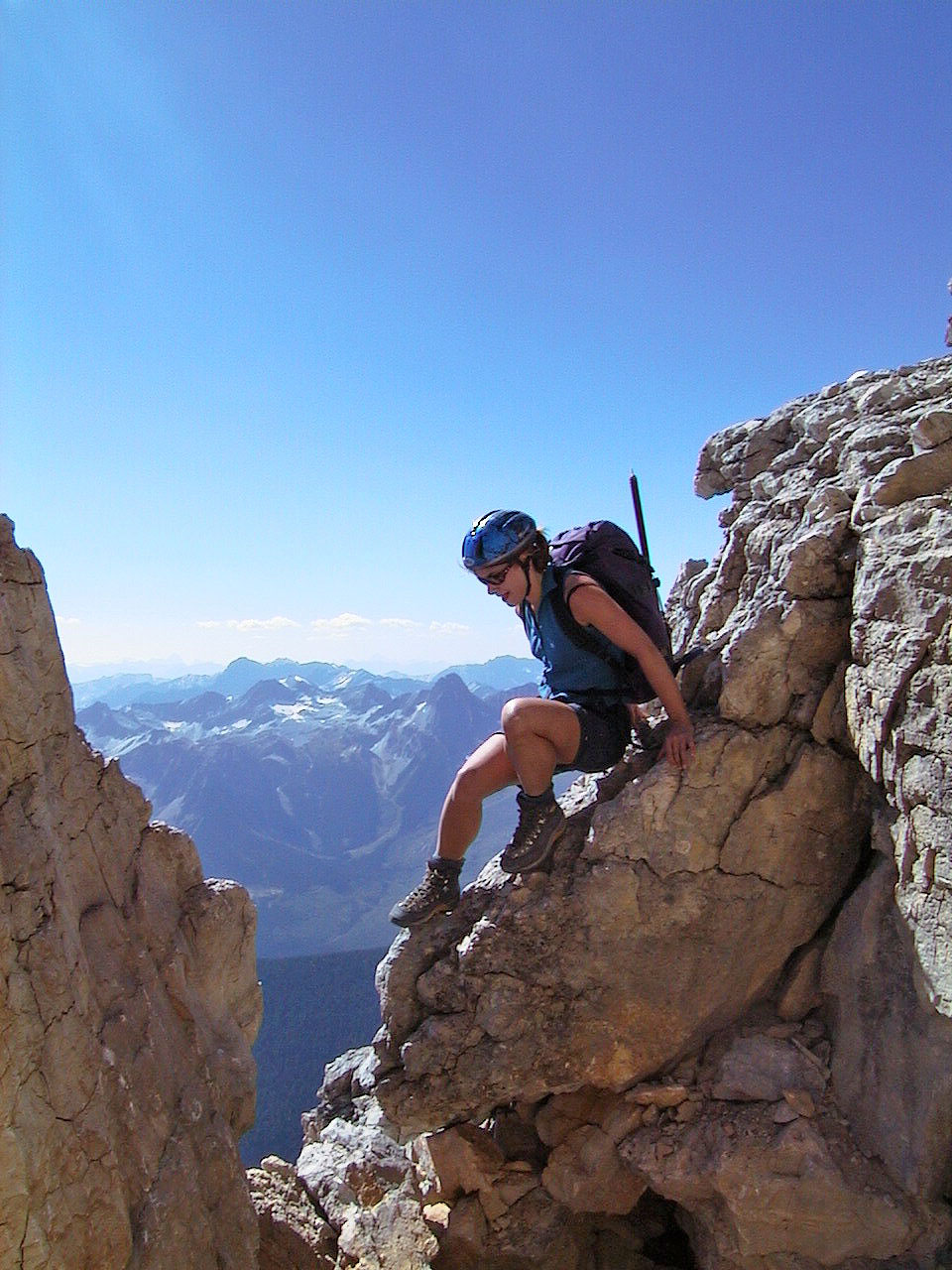 The descent is slightly trickier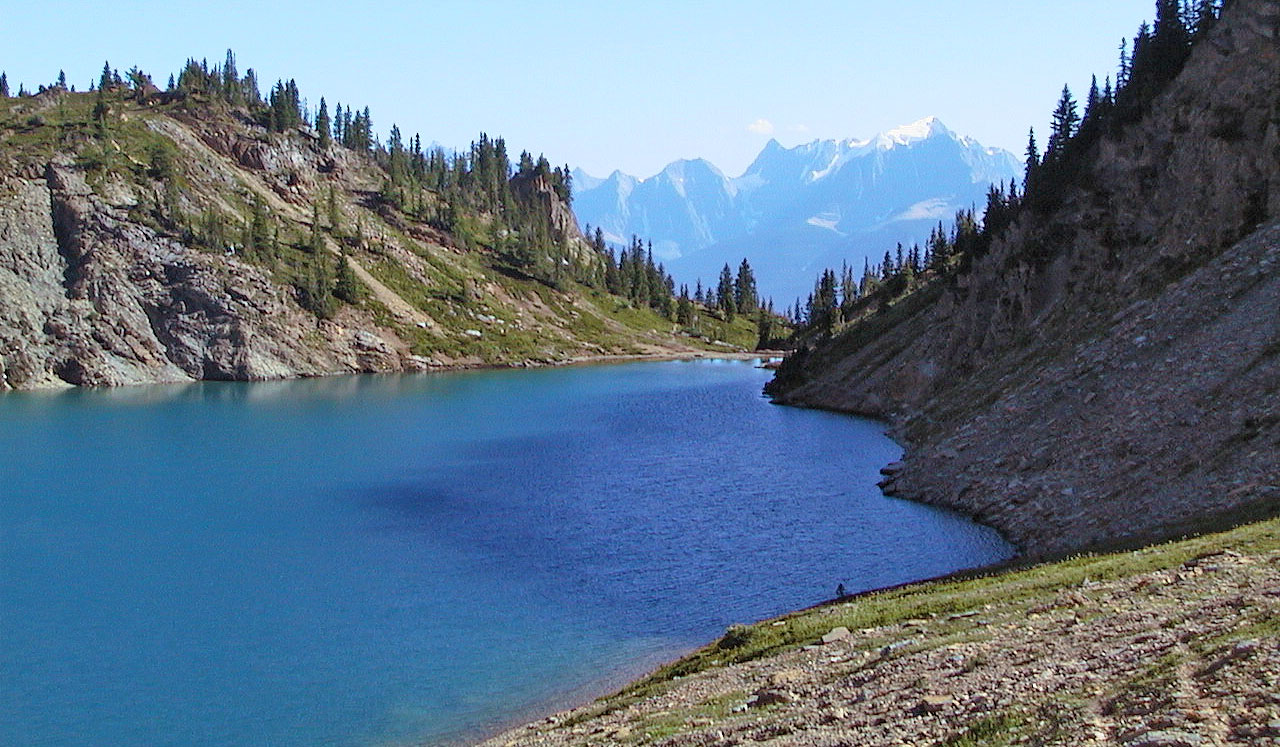 Back at Hamilton Lake, Anita and I took a dip in the frigid waters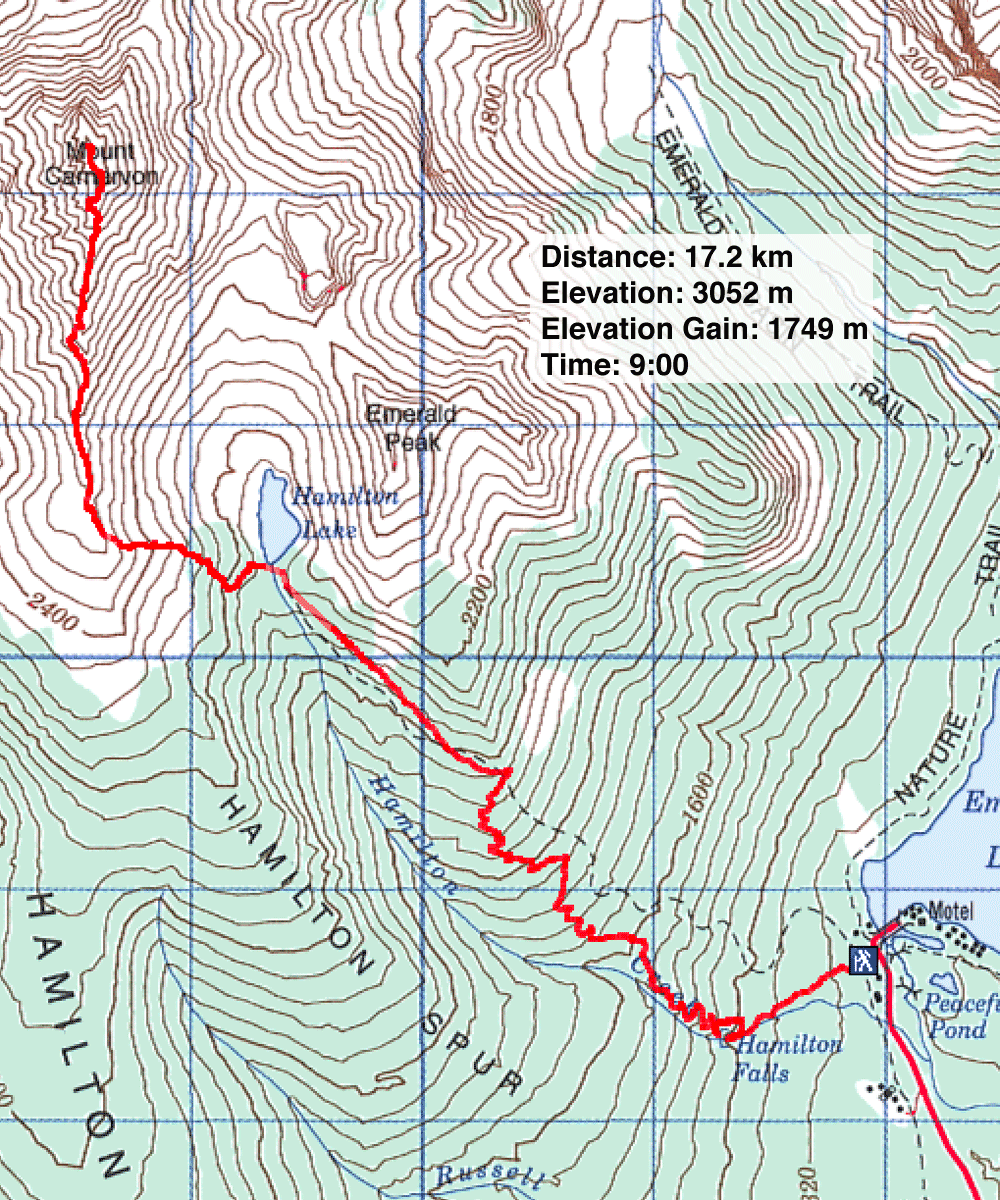 82 N/7 Golden