bobspirko.ca | Home | Canada Trips | US Trips | Hiking | Snowshoeing | MAP | About

Isabelle Peak
Kootenay National Park, Alberta
September 10, 2002
Distance: 17.5 km
Cumulative Elevation Gain: 1670 m

Isabelle Peak includes a long, good approach with an exciting scramble up a steep gully on loose rock below the summit block. Unfortunately, we missed must be great scenery on the top because of poor weather.
Wayne, Dinah and I followed Hawk Creek trail until it swung around to the south slopes of Hawk Mountain. We left the trail and headed to the wide gully below the summit. We carefully scrambled up the steep gully to reach the summit block. A short climb brought us to the top of Isabelle. Just when we arrived, a snow squall blew in and obscured our view. After we descended to the plateau under the summit block, however, the clouds starting parting. That's where I took the panorama. The descent down the gully was worrisome. We stuck together because of the risk of lose rock, and the wet moss made it slippery. After that, the rest of our return back went smoothly.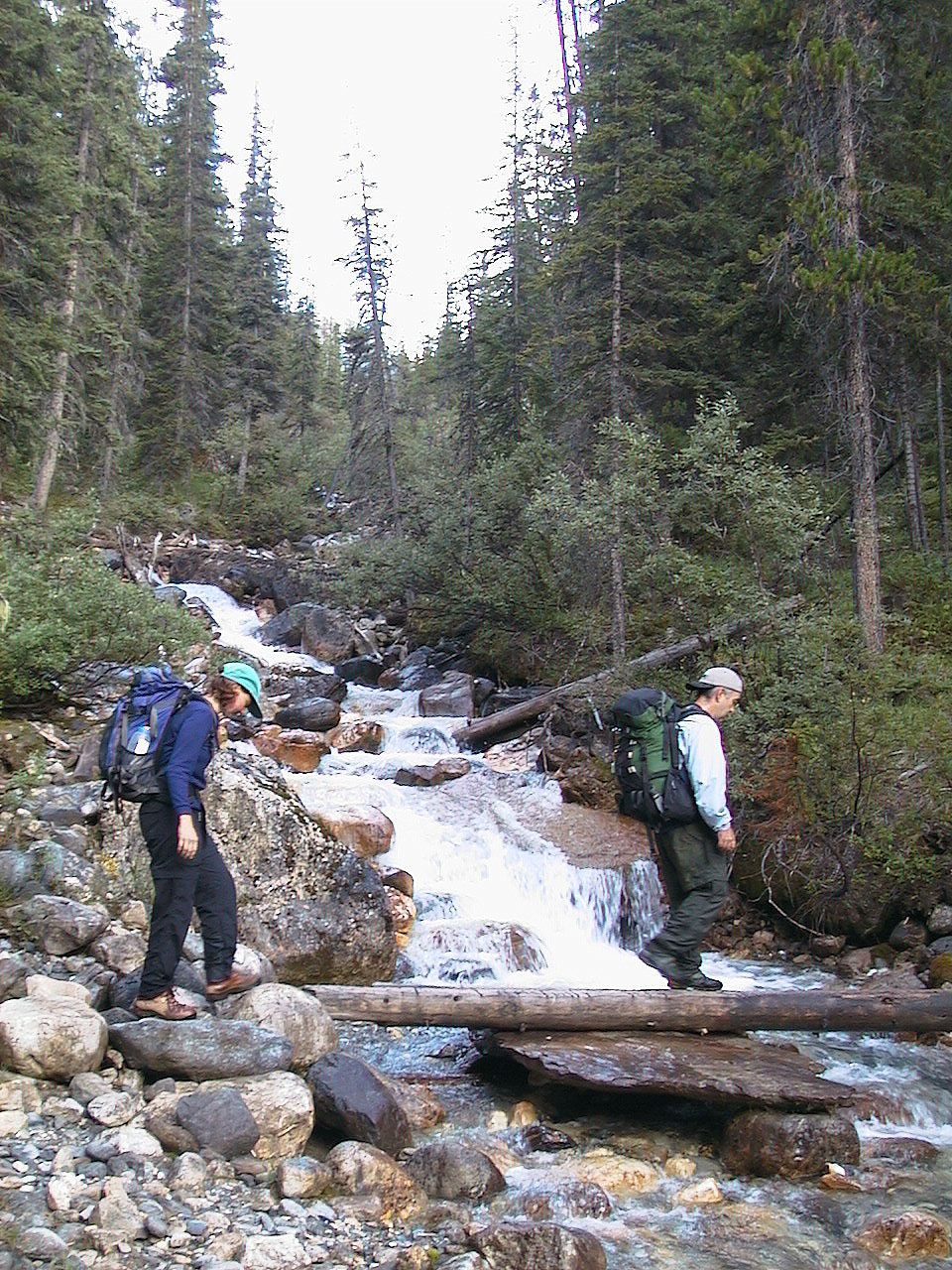 Crossing the bridge

After this waterfall, the trail climbs a series of switchbacks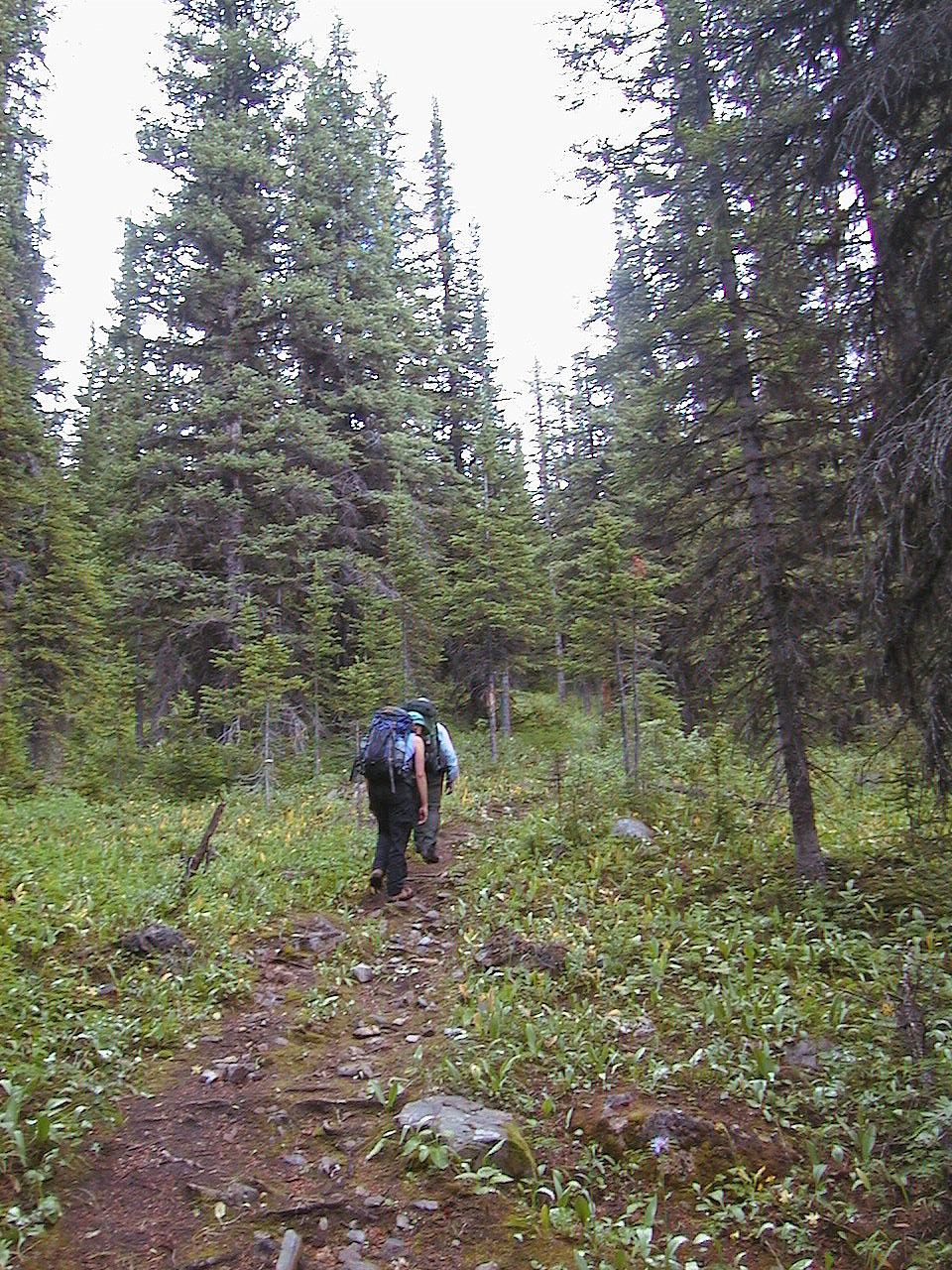 On the trail after the bridge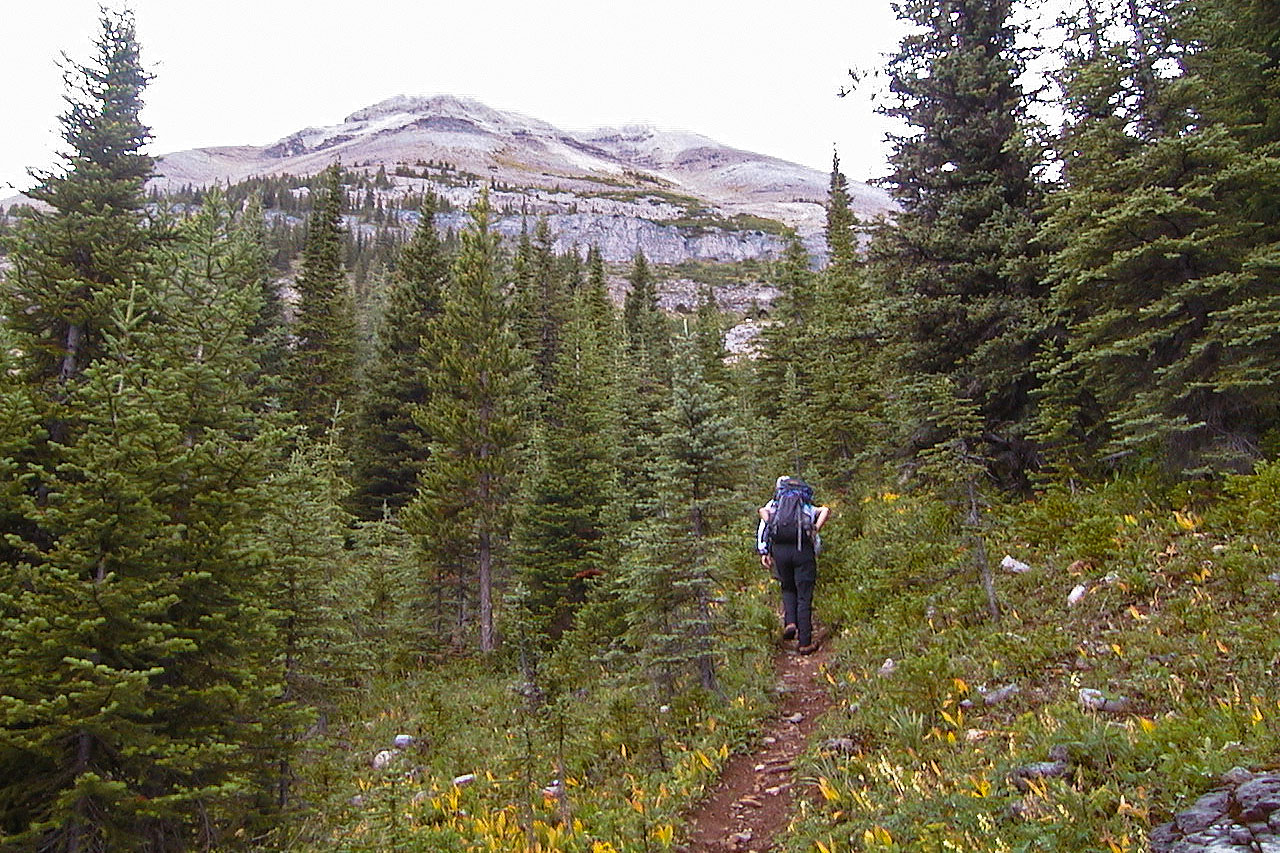 We'll soon leave the trail

Isabelle Peak after hiking in 6.5 km and gaining 700 m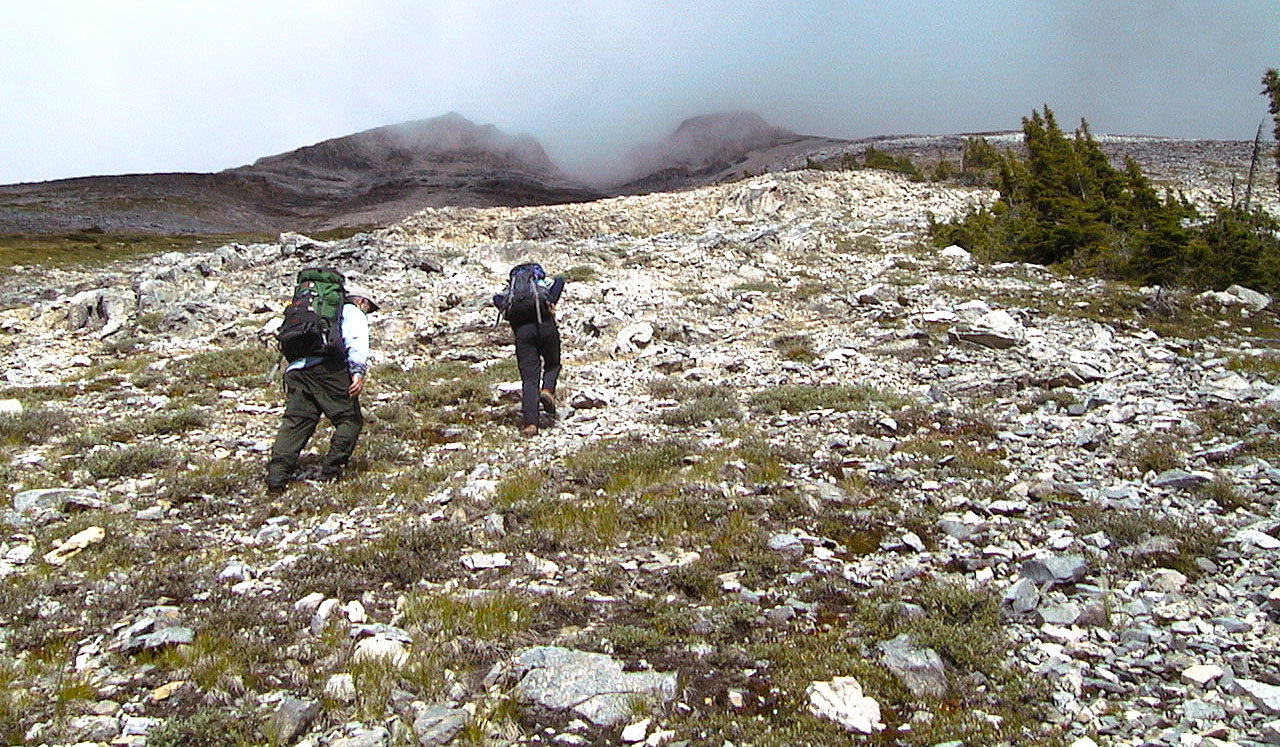 Starting up the lower slopes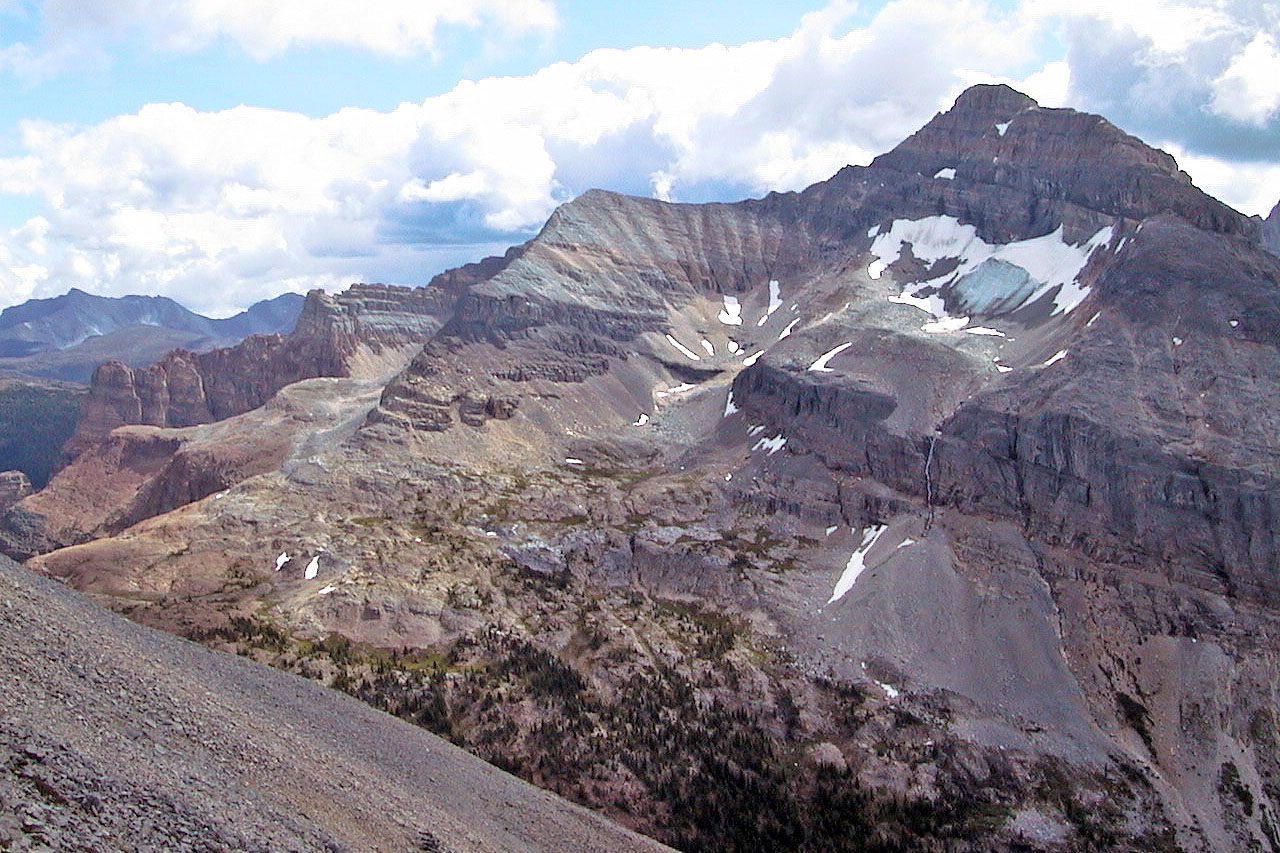 Unnamed peak to the southwest

The first gully was an interesting, easy scramble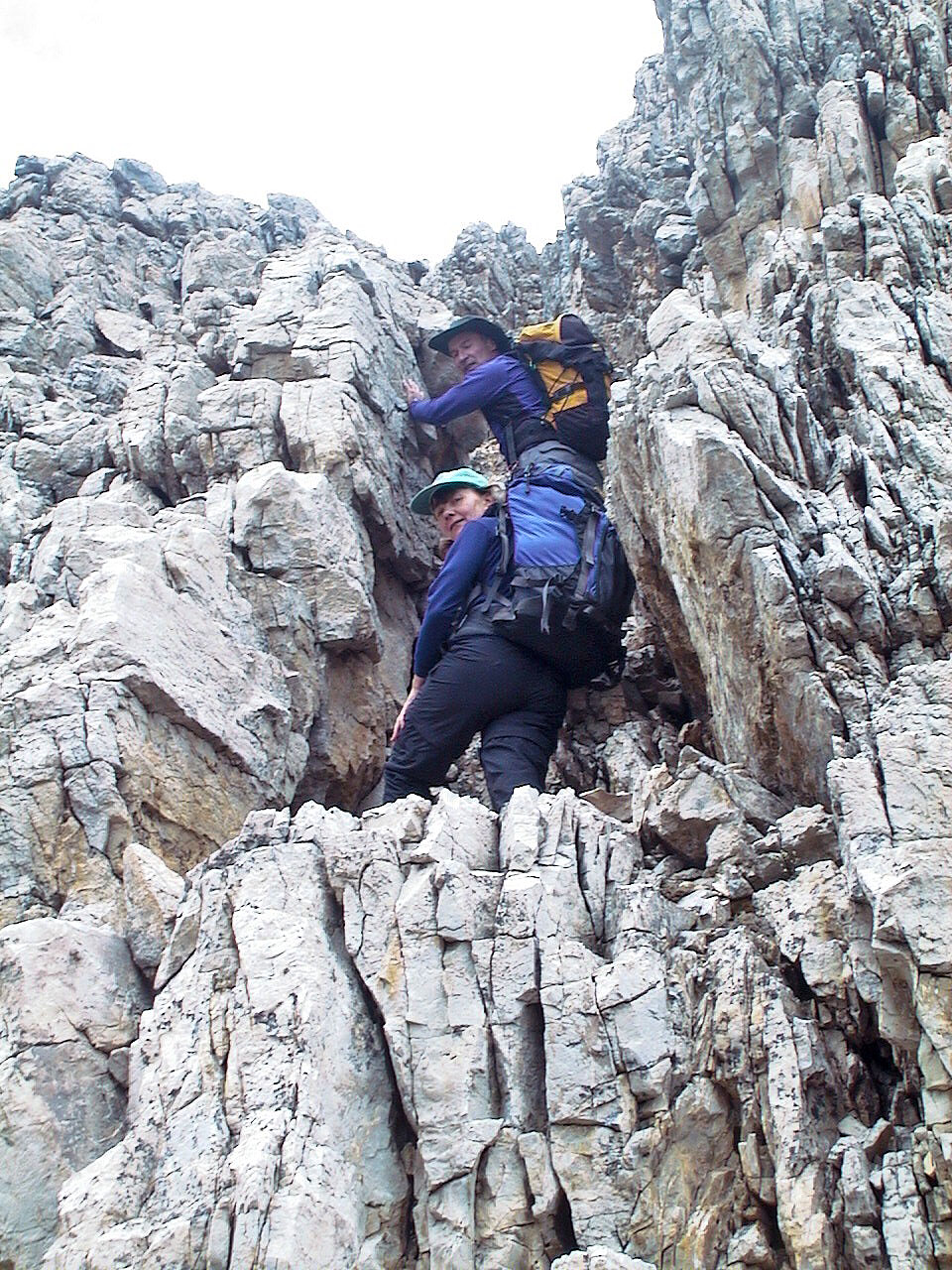 More scrambling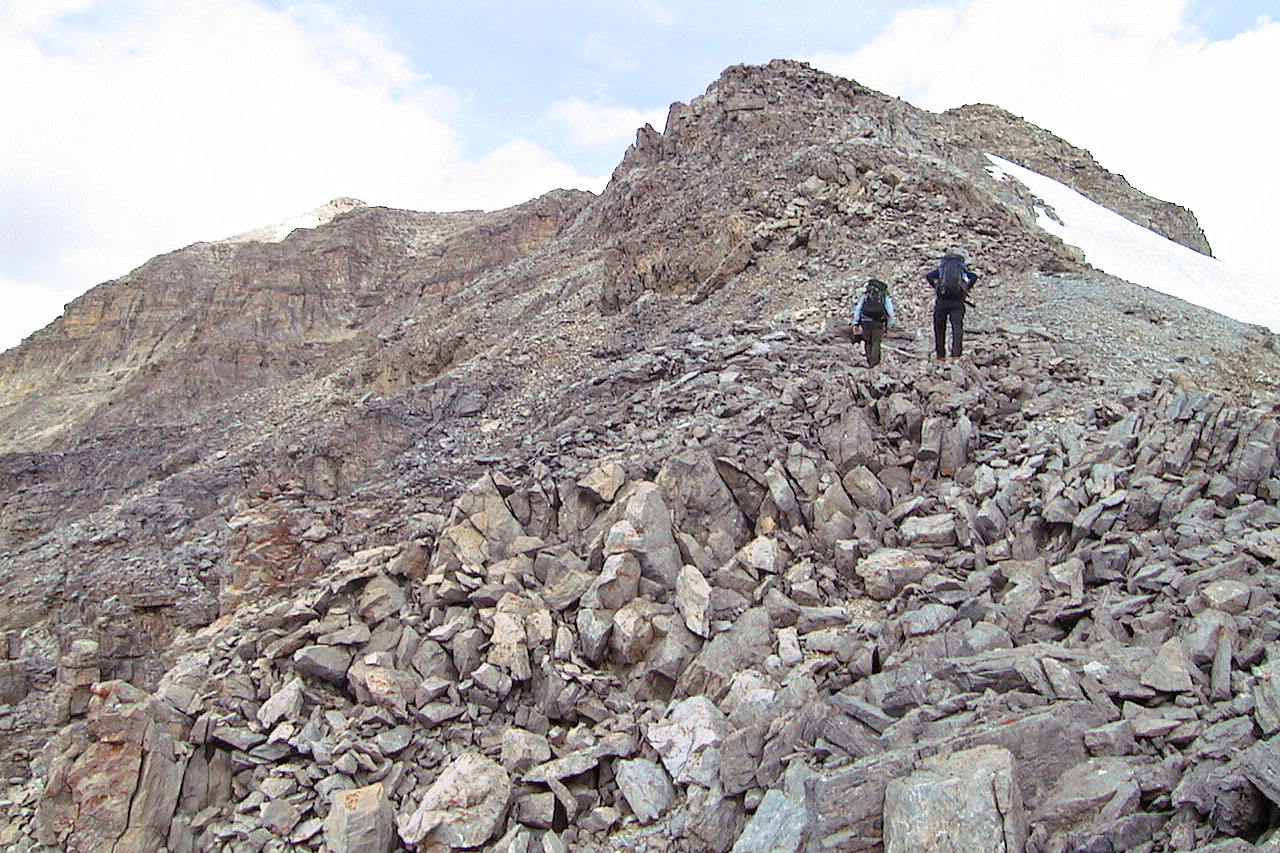 From here we worked our way left below the ridge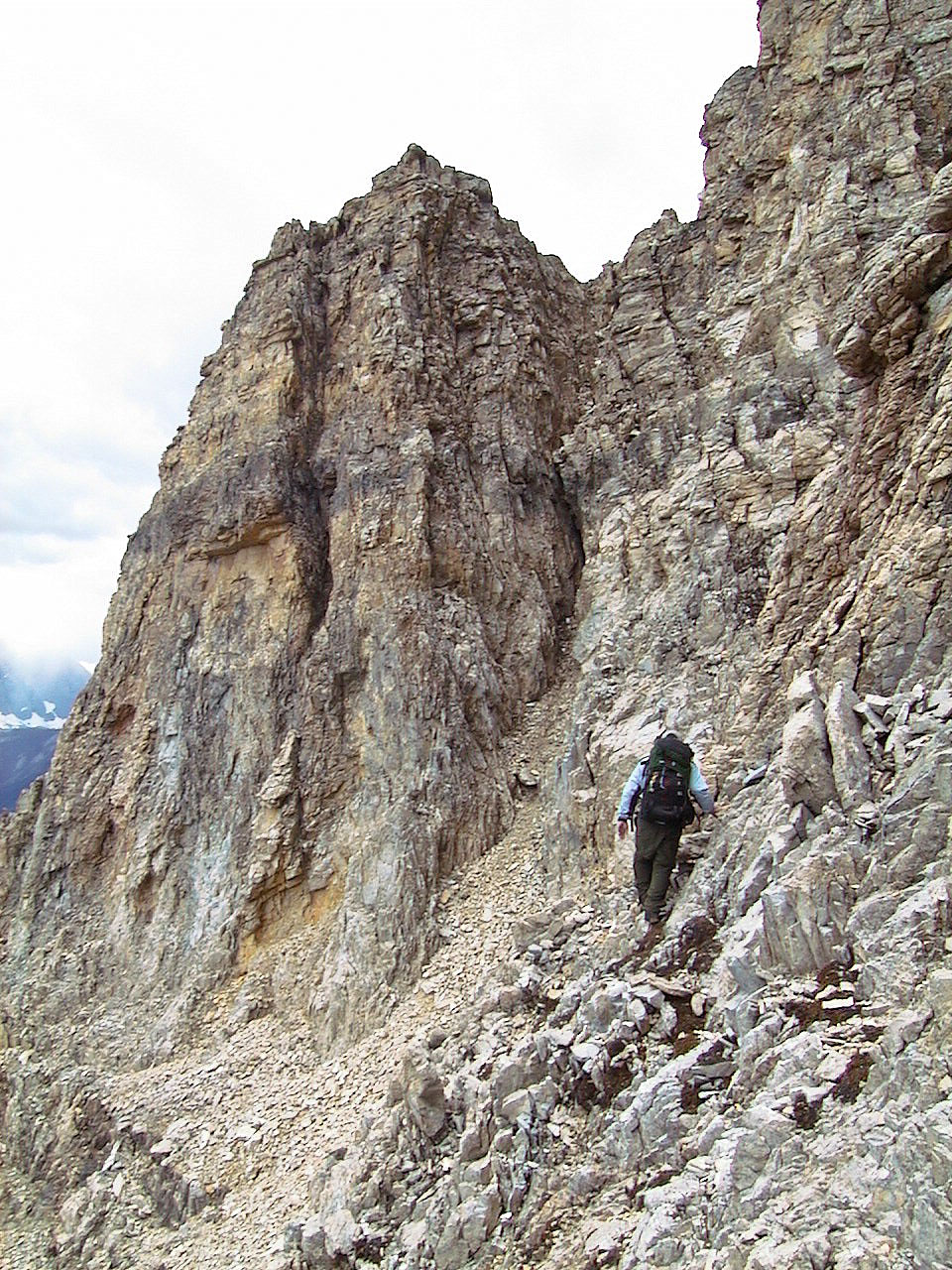 Almost at the gully leading to the summit block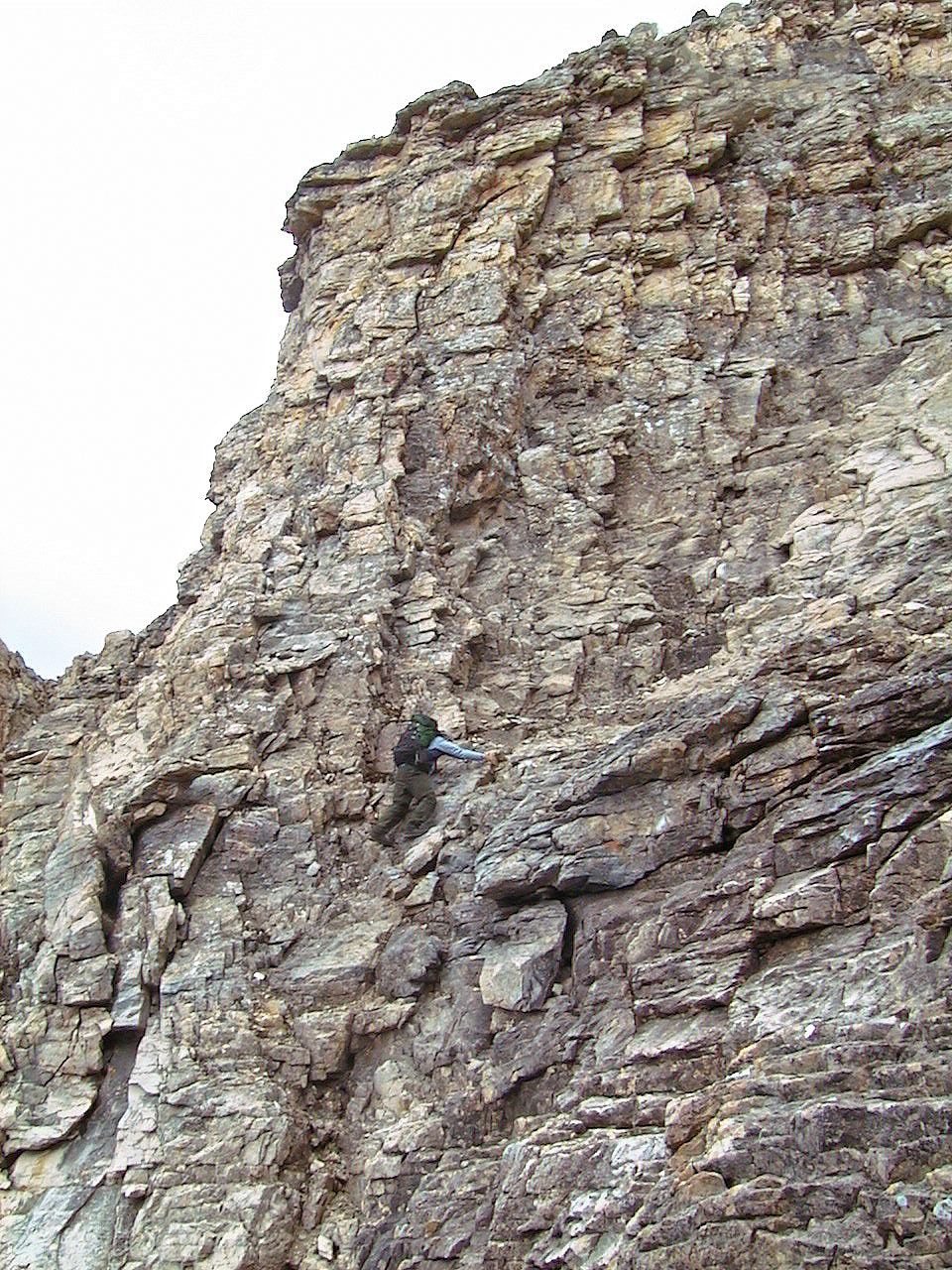 The crux: the gully below the summit is steep and exposed with loose rock.
Dinah and I kept in the middle while Wayne ventured left.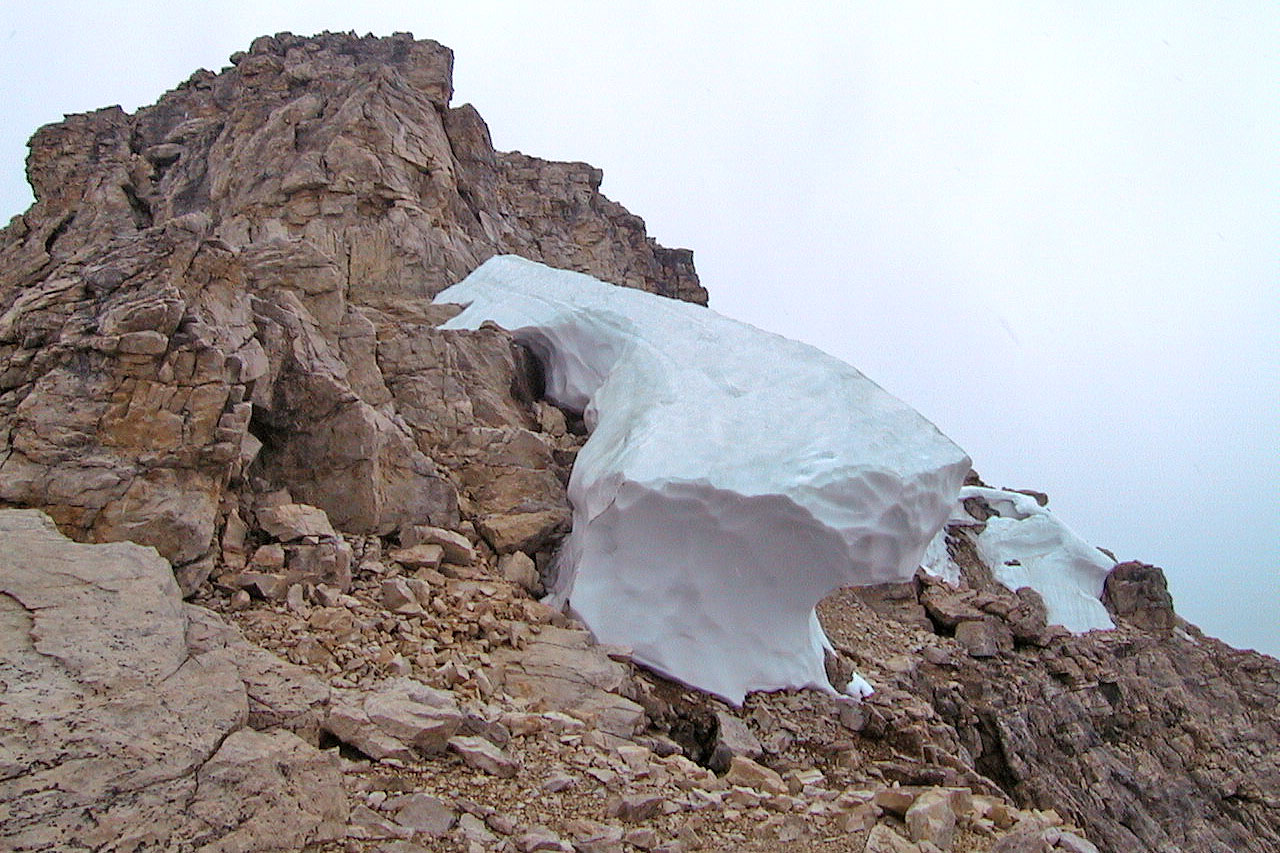 View of the summit block from the plateau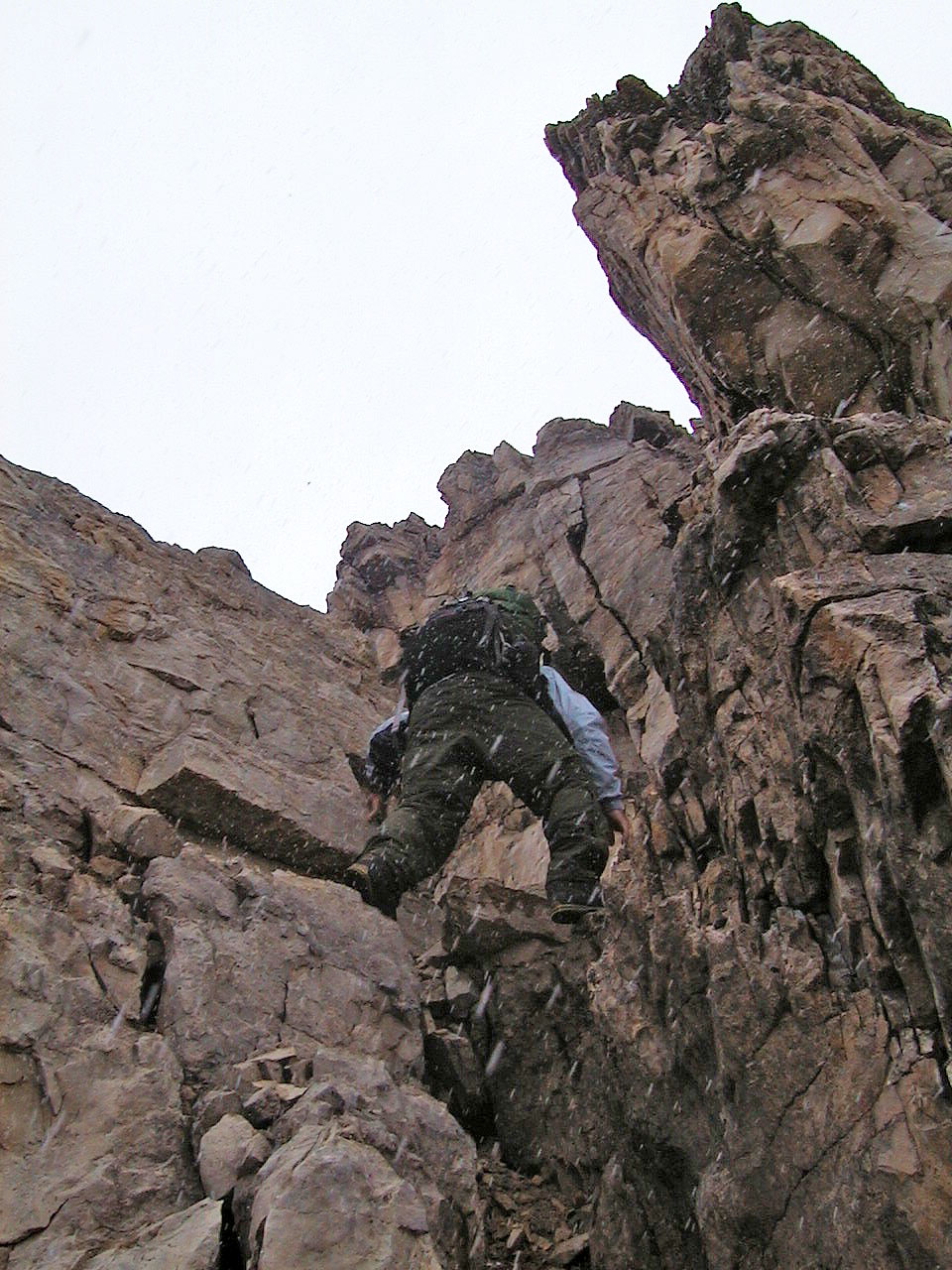 As we scrambled up the summit block, it began to snow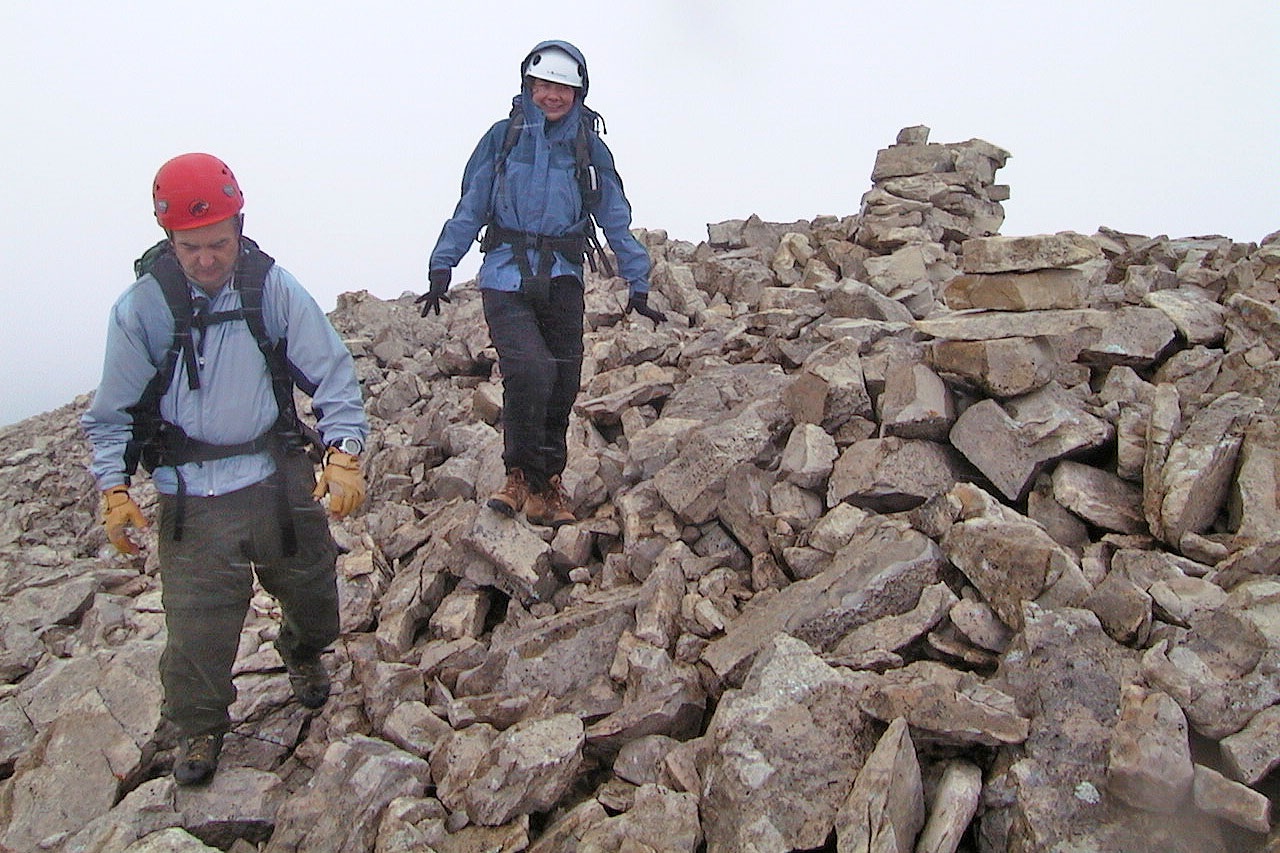 Wayne and Dinah leave the summit cairn

Mount Ball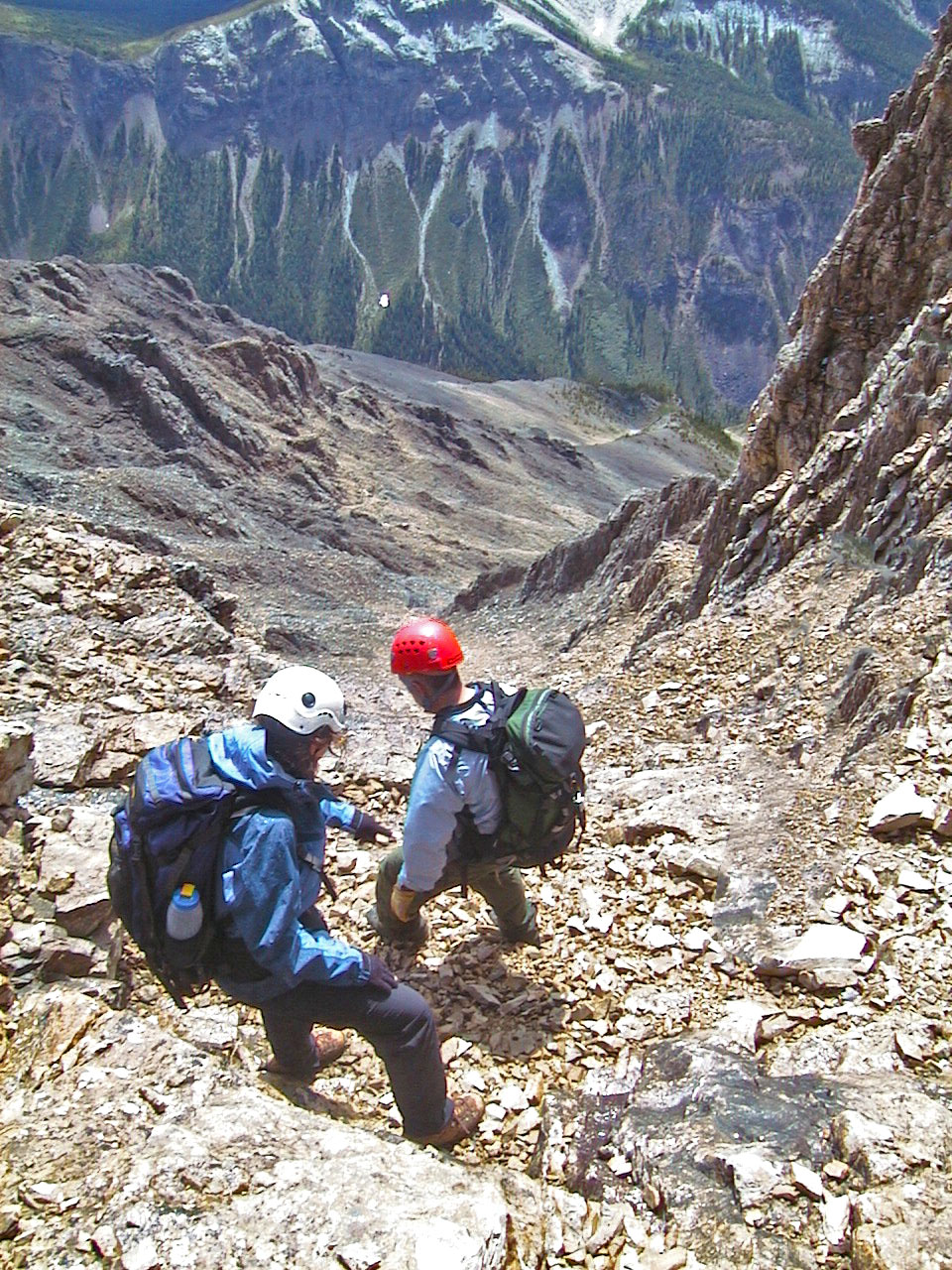 Descending the steep gully/crux was treacherous after it snowed.
The wet moss moss was very slippery.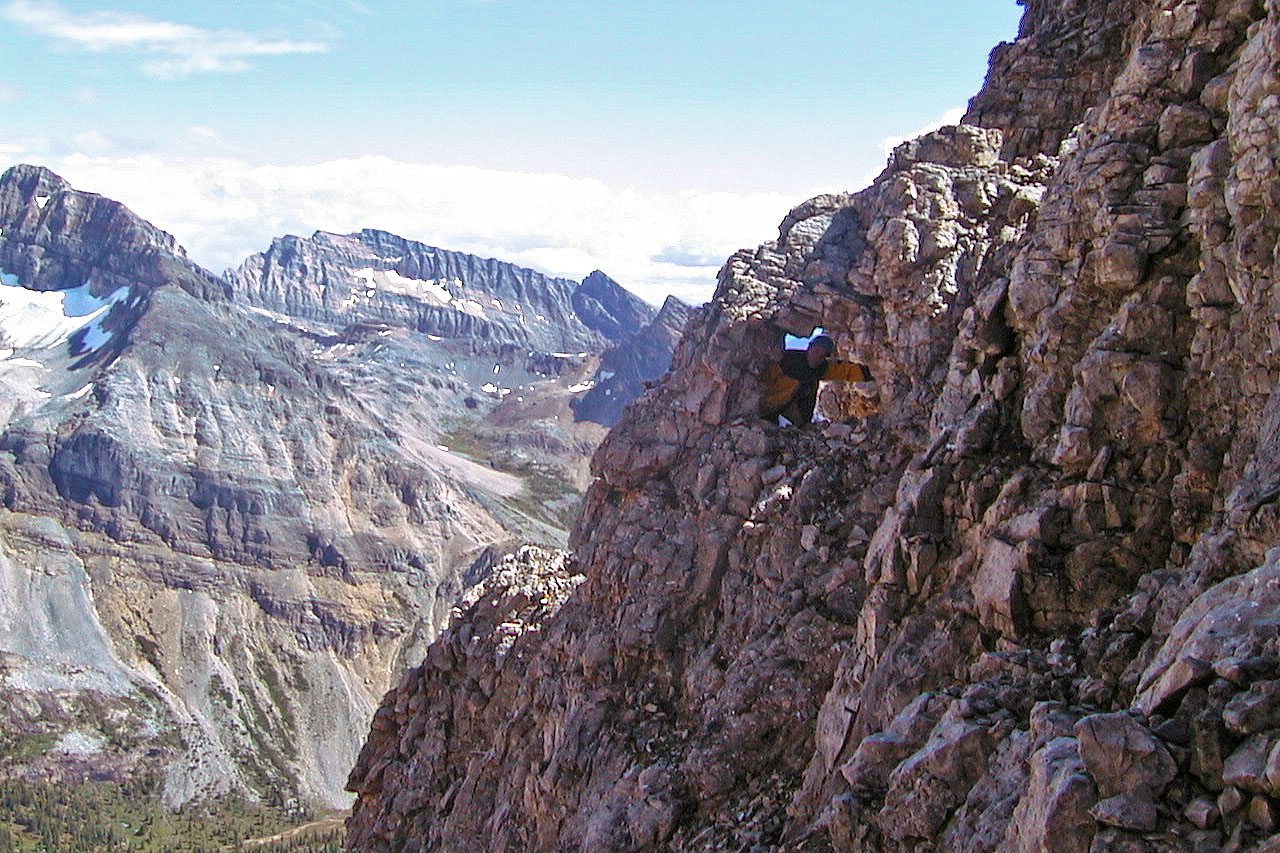 On our return I checked out a small window (mouse over for a close-up). Haiduk Peak in the background.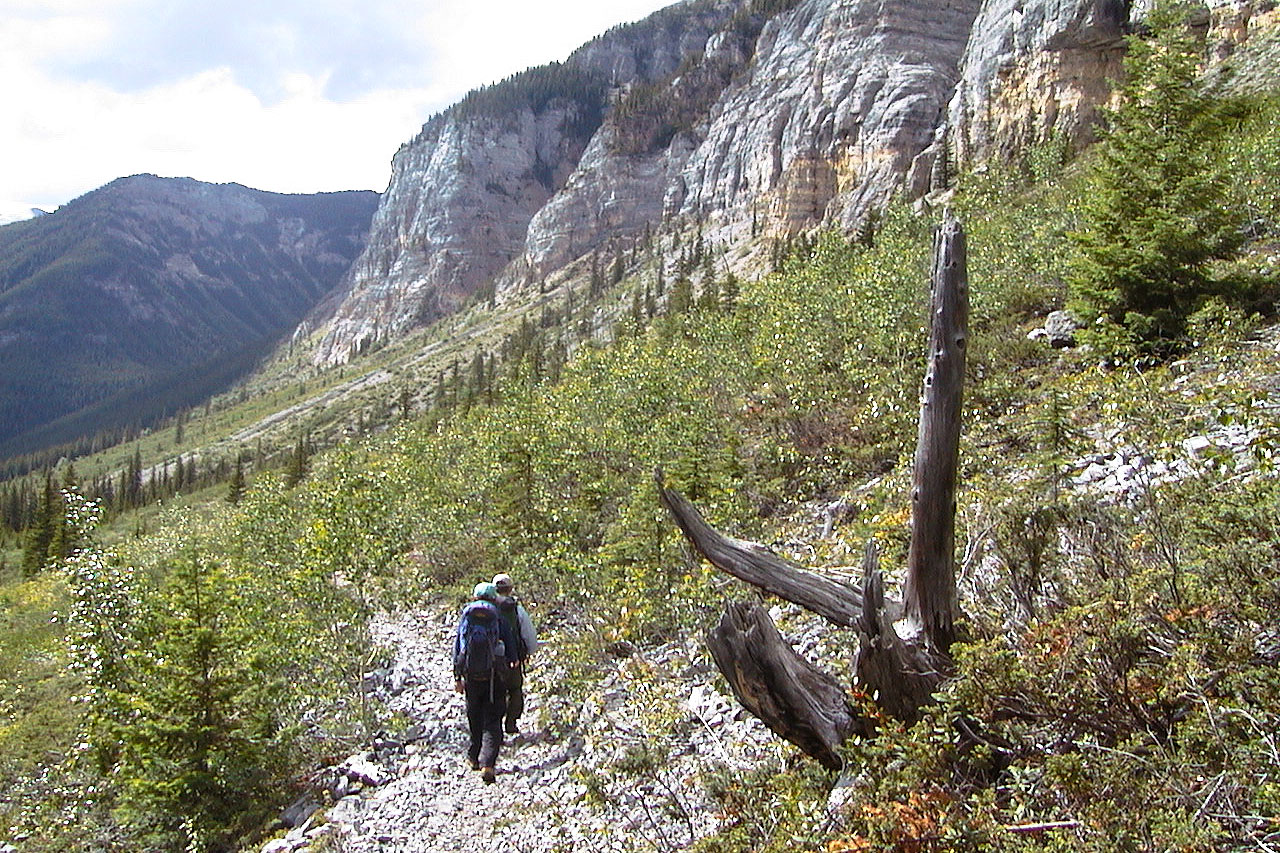 Heading back down Hawk Creek trail

82 N/1 Mount Goodsir, 82 O/4 Banff