bobspirko.ca | Home | Canada Trips | US Trips | Hiking | Snowshoeing | MAP | About

Middle Sister
Kananaskis, Alberta
June 6, 2002
Distance: 17.0 km
Cumulative Elevation Gain: 1456 m
Middle Sister was a little more interesting than I expected. From our starting point, Phil, Kari, Dinah and I followed an access road to the trail that runs alongside Stewart Creek. Once out of the trees, it became an enjoyable hike. We continued up the drainage until we were east of and below Big Sister. Here the route bends to the right and passes below Big Sister-Middle Sister col. We followed a trail in the scree to the summit. On our descent, we ventured off-route to explore.
Postscript: The approach has since changed. The access road we used is now on private property.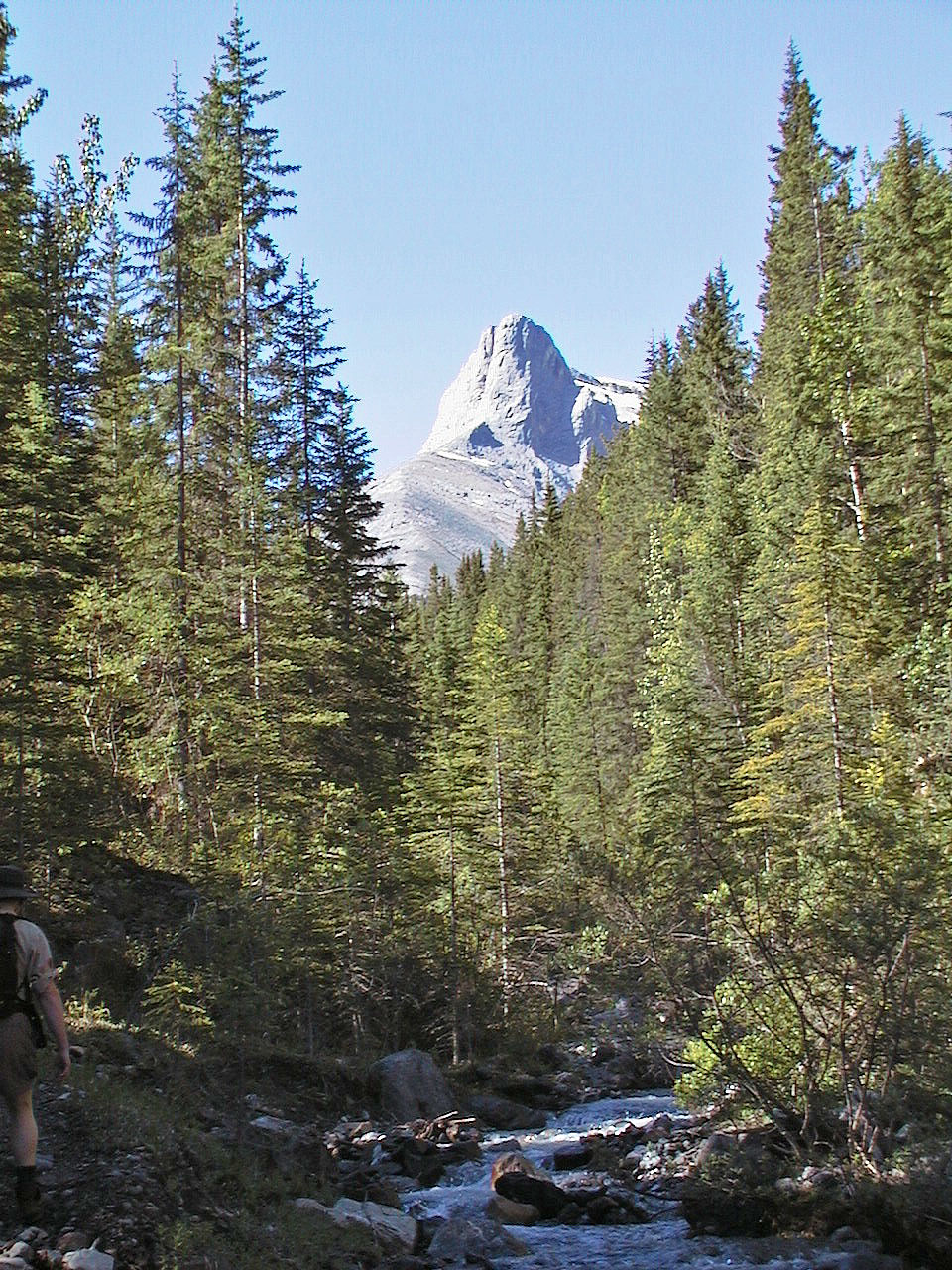 Hiking alongside the creek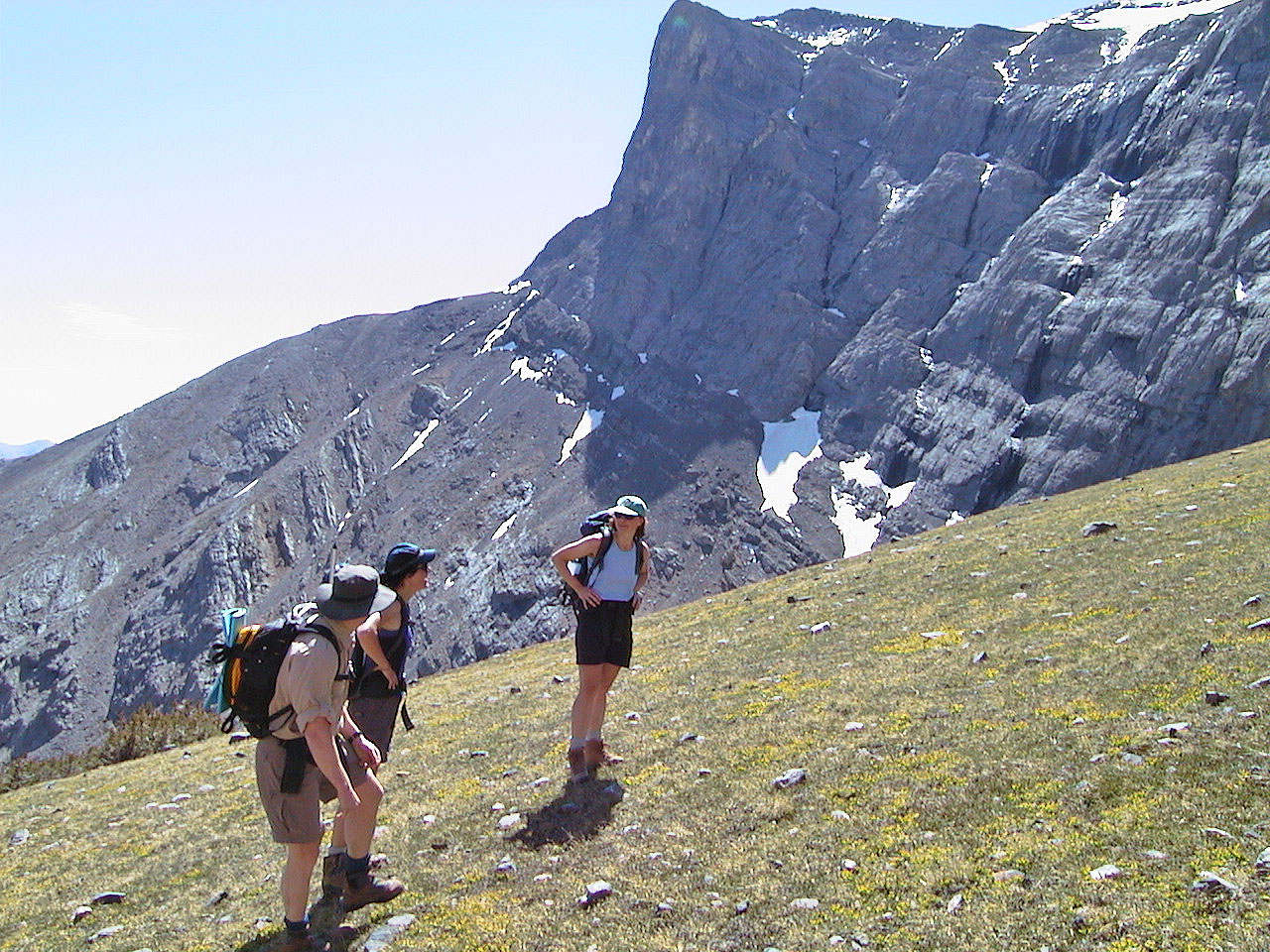 On the grassy slopes

Heading to the col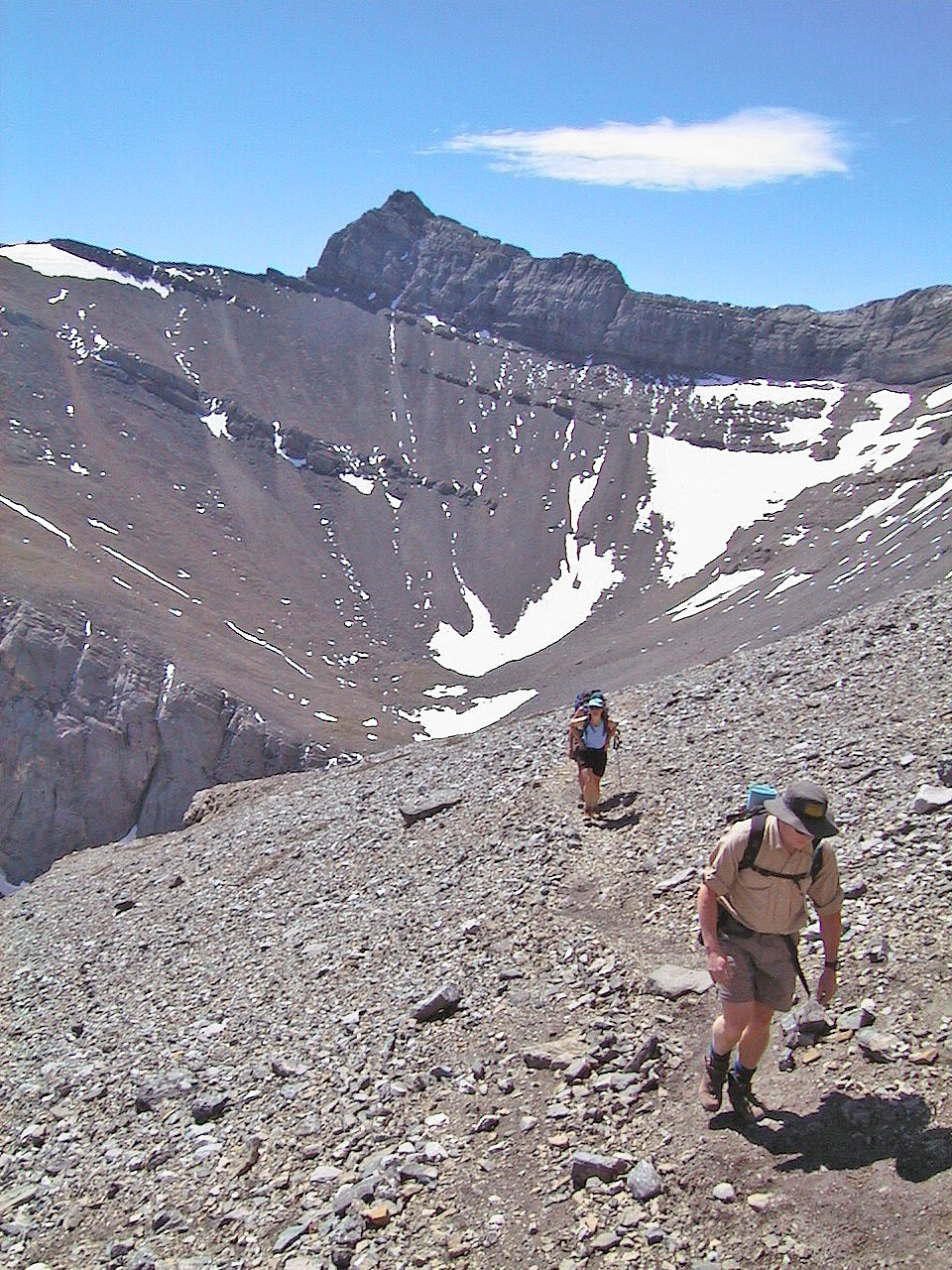 Hiking up the backside of Middle Sister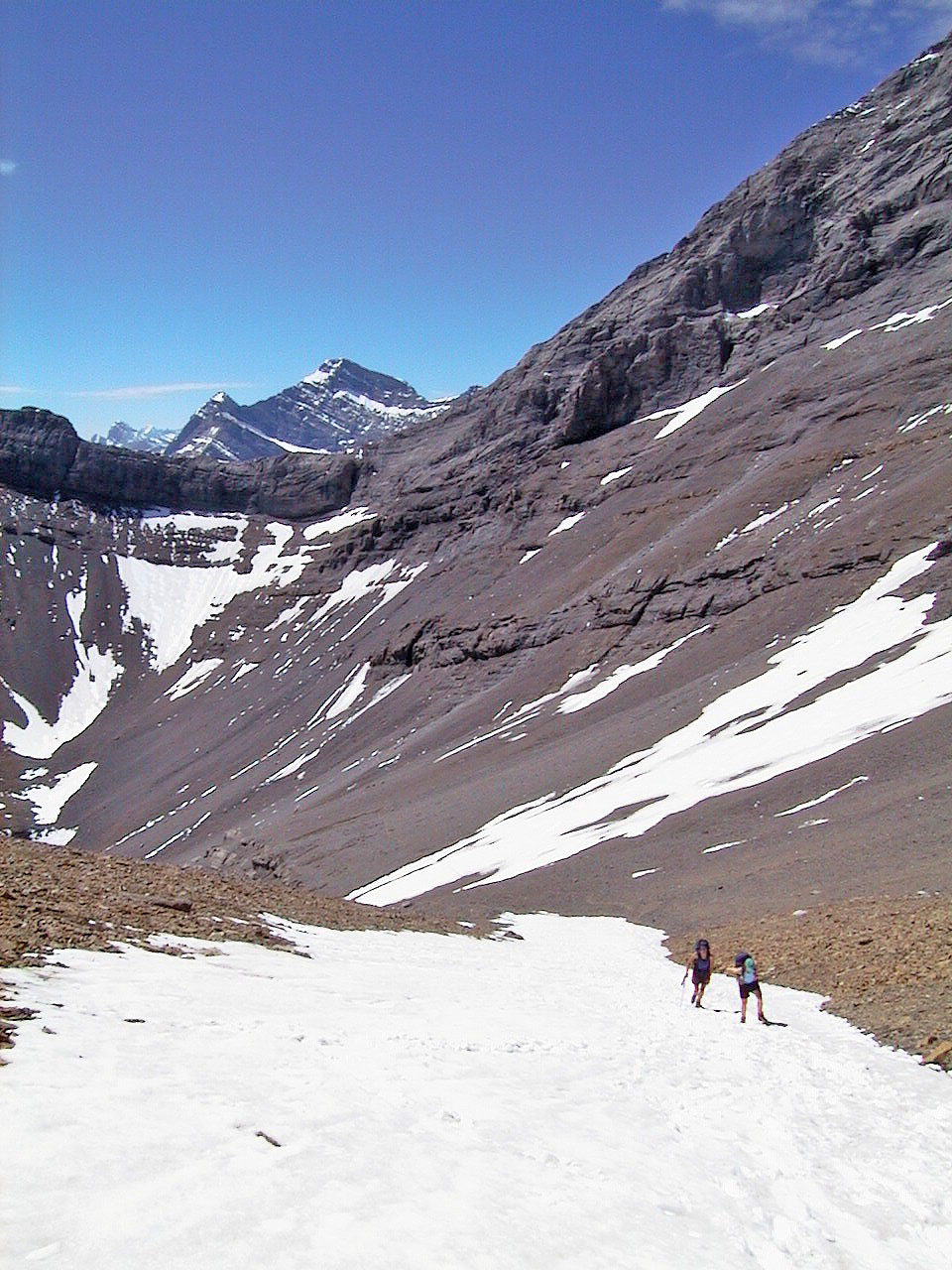 We hit a patch of snow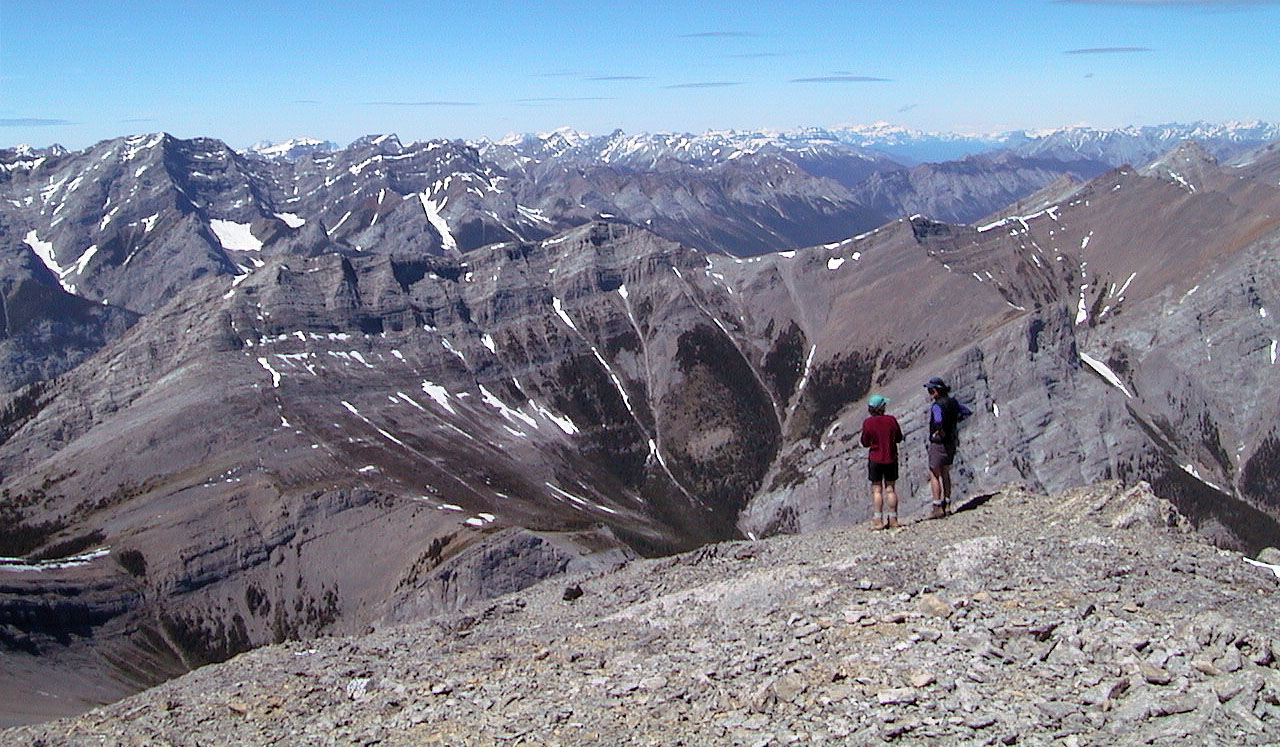 Taking in the view west before reaching the summit. Three Sisters Pass far left.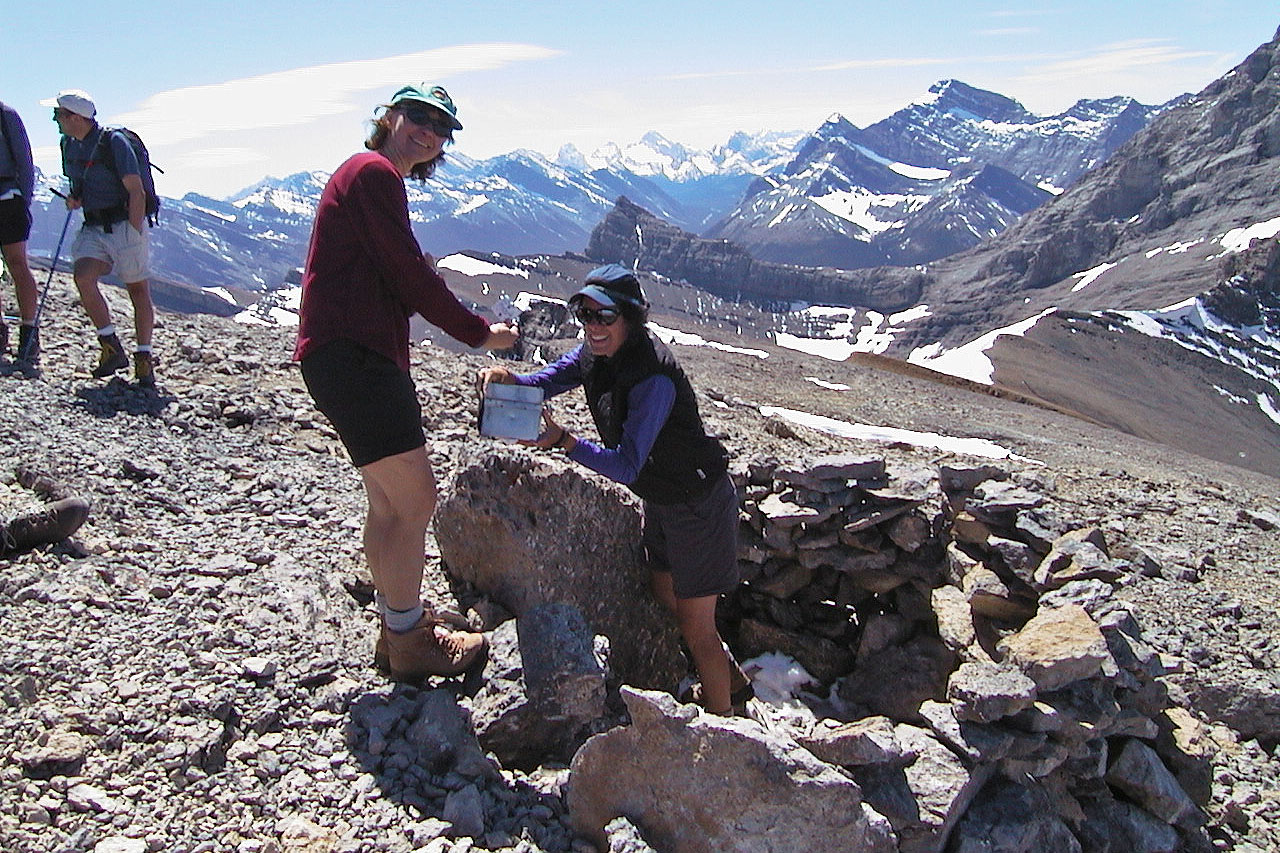 Dinah and Kari find a condom in the register canister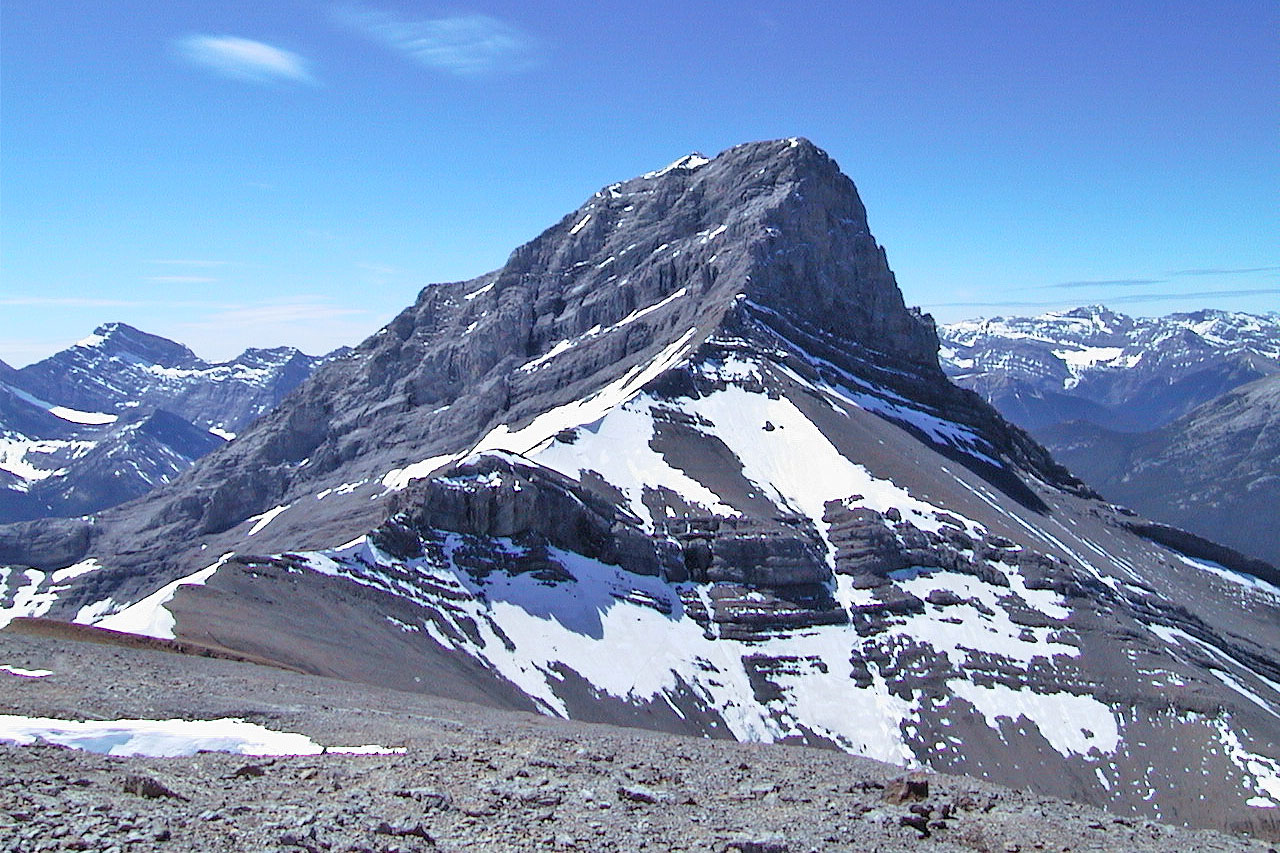 Big Sister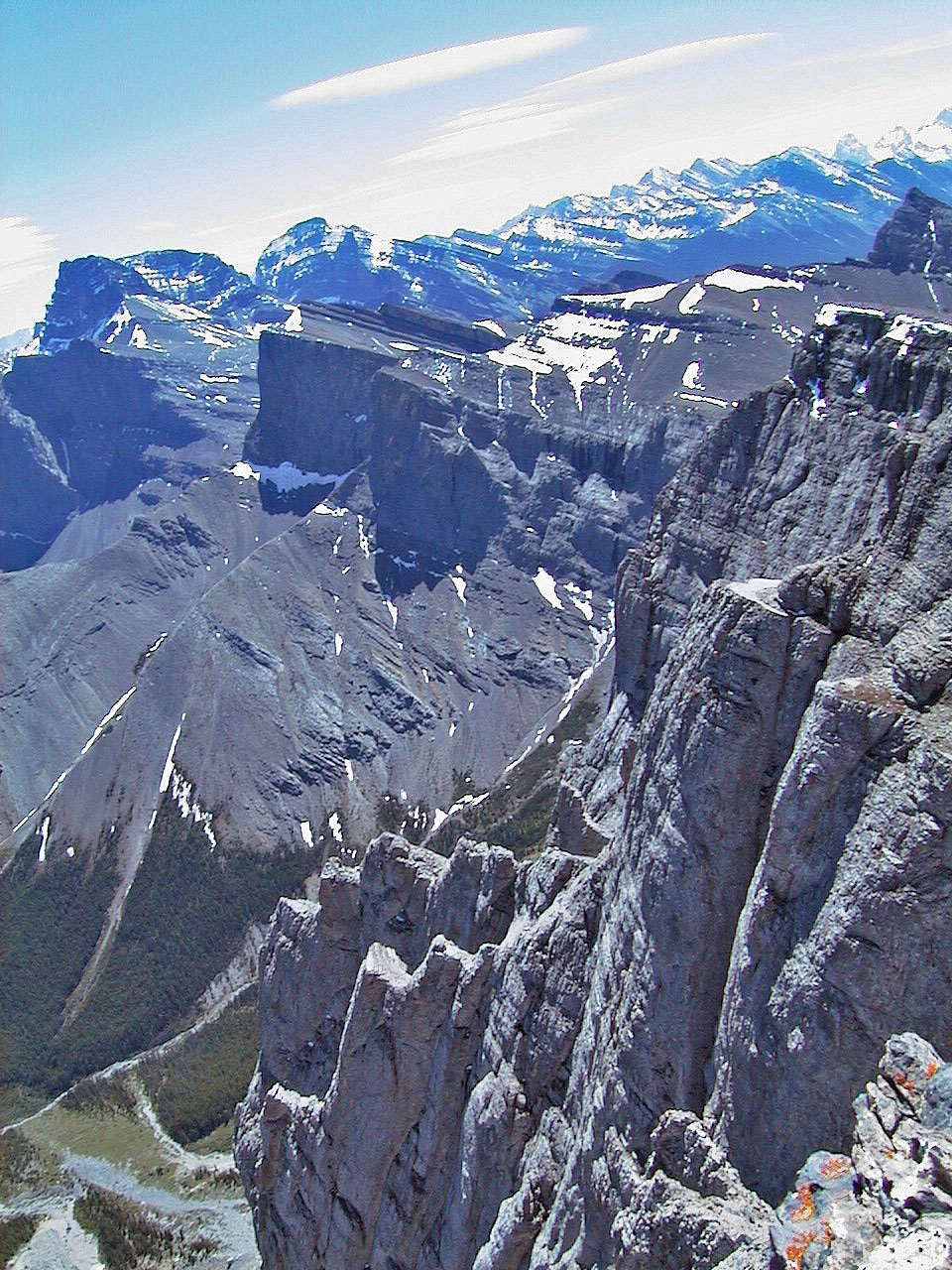 There's an impressive drop to Stewart Creek where we hiked up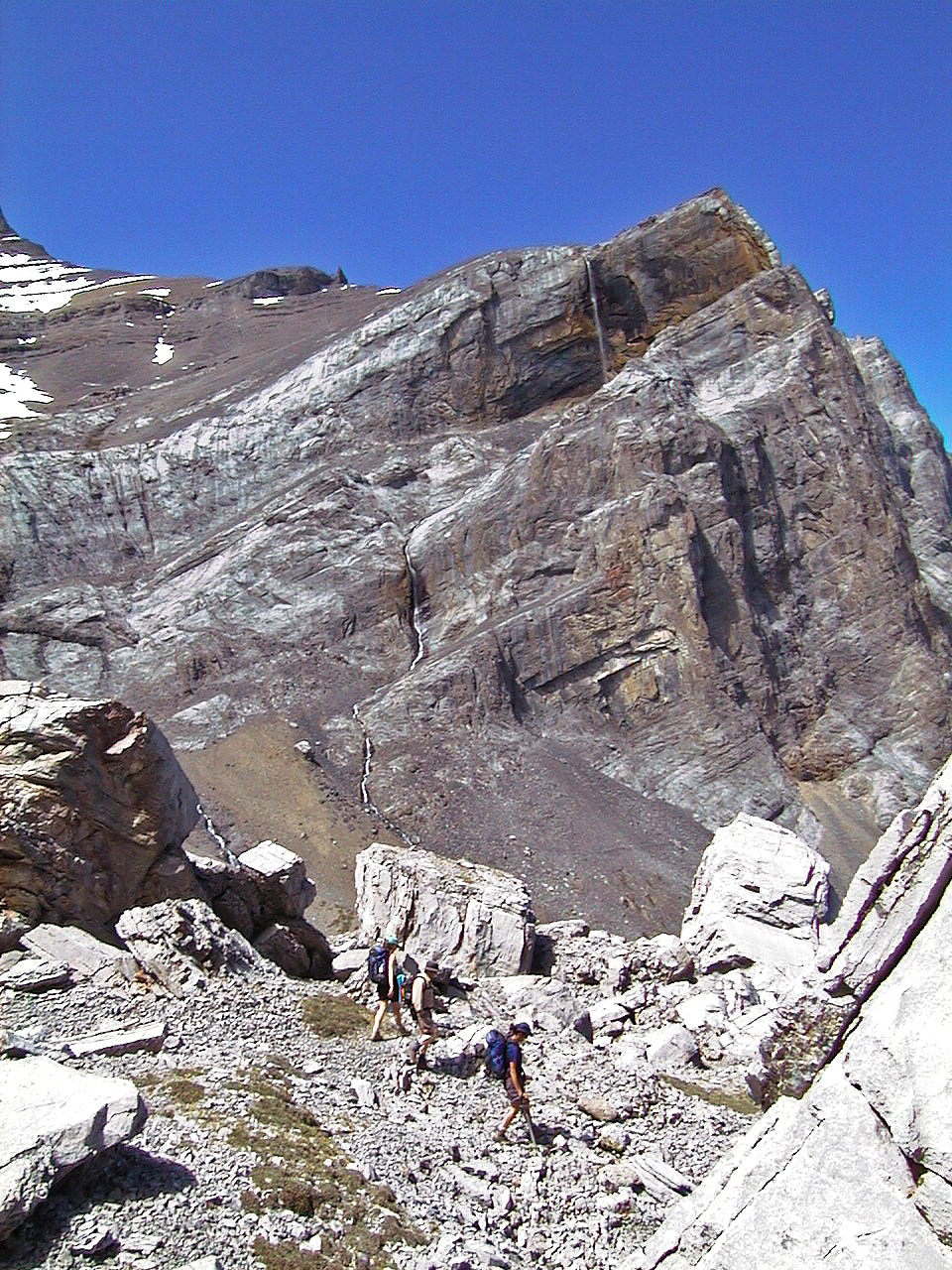 Heading back down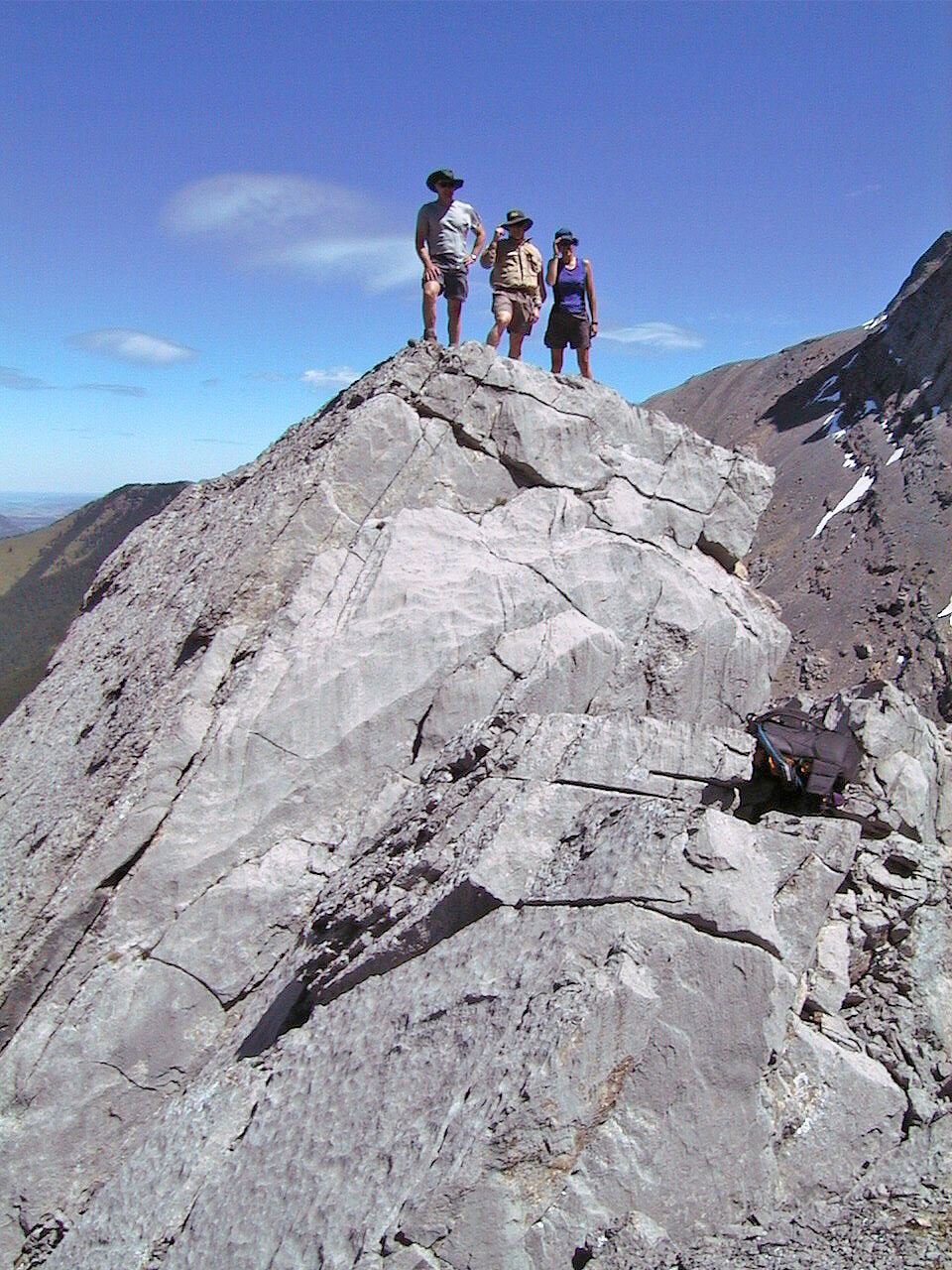 We stopped to climb one of the boulders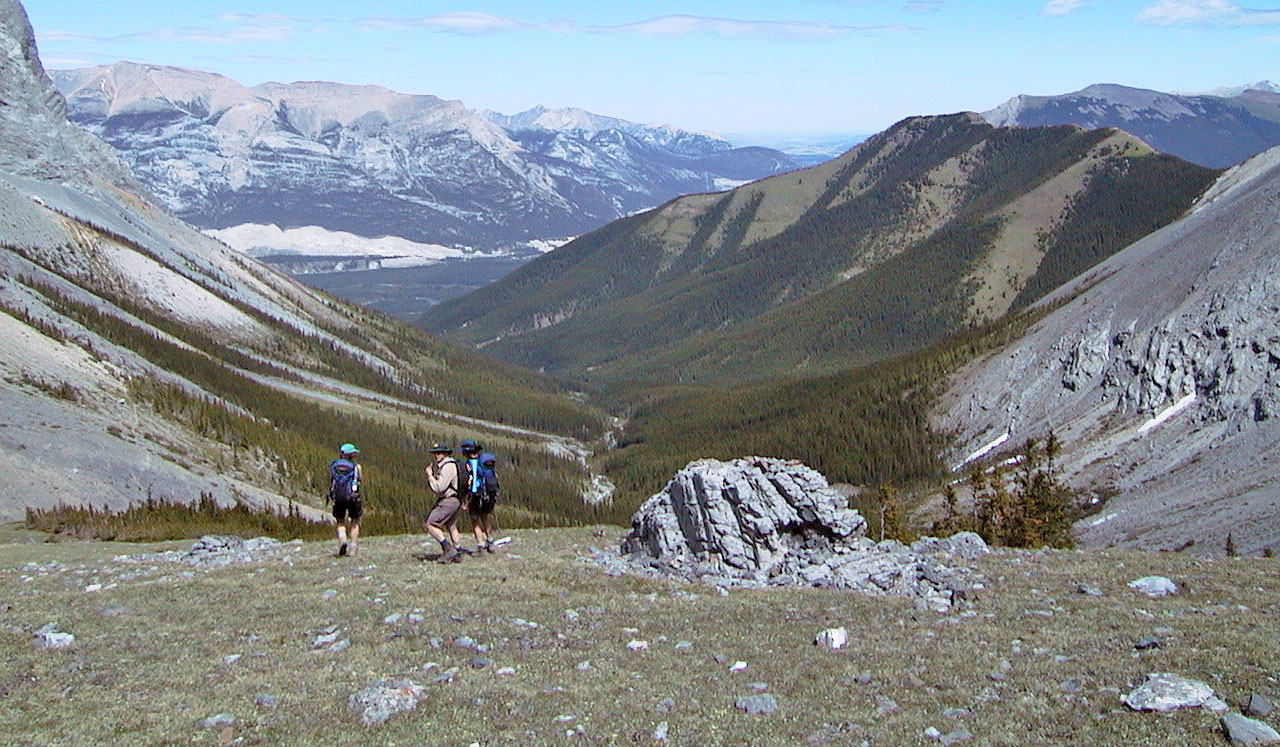 Grotto Mountain in the background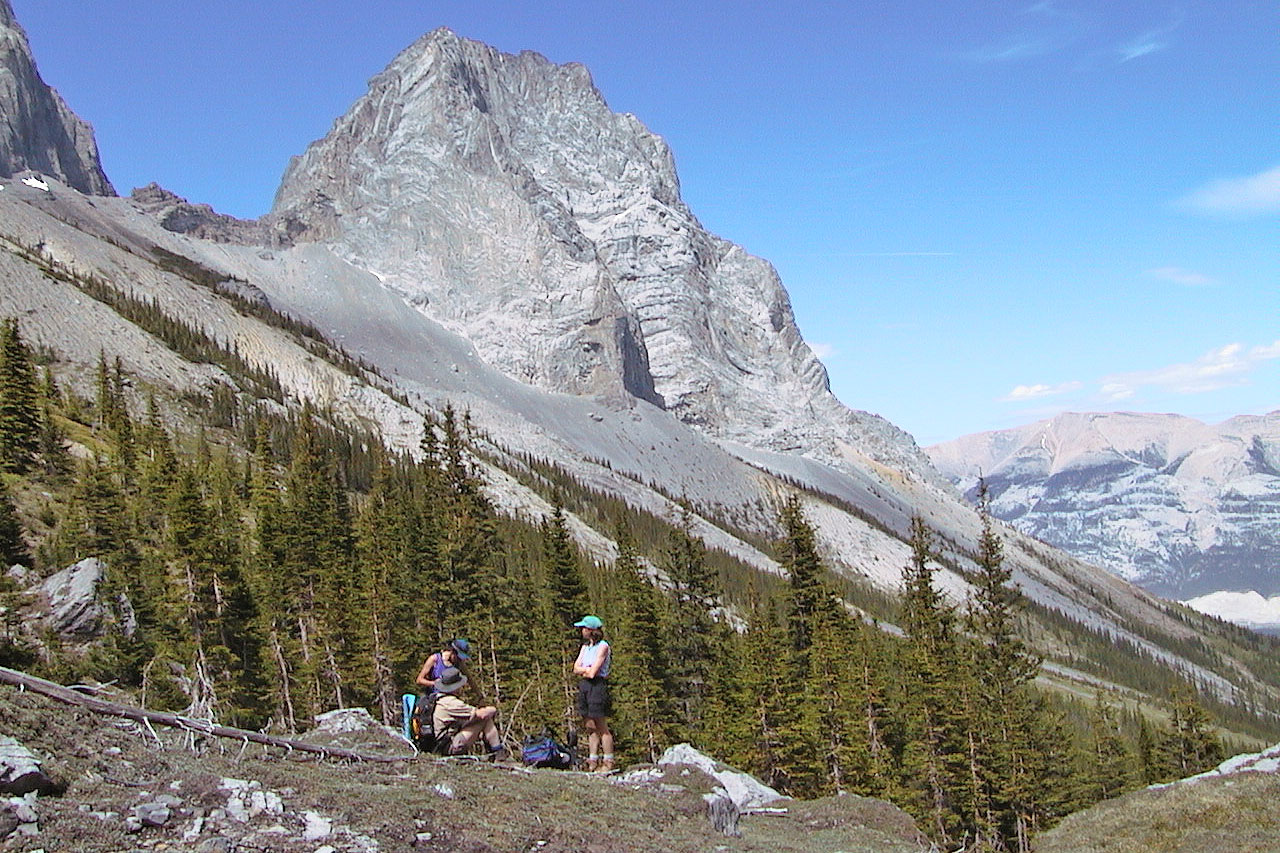 A view of Little Sister when we were far removed from the trail

82 O/3 Canmore