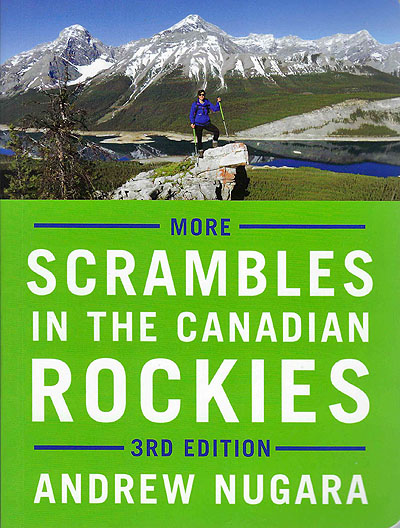 The following peaks are found in More Scrambles in the Canadian Rockies by Andrew Nugara. In many of them I didn't follow his route, and indeed, some were done before his book came out. In a few cases, I used his descent route.
I came to know Andrew Nugara through his postings on the Outdoors Forum. After a year of trying to arrange a trip, we finally got together in 2005 to attempt Loaf Mountain.
I did a few more scrambles with him before he wrote More Scrambles in the Canadian Rockies. Although I haven't climbed with him since his book appeared, I've run into him on chance encounters in the mountains. I've never failed to be impressed by his good cheer and his enthusiasm for the mountains. I'm honored to be included in his book's Acknowledgements.