bobspirko.ca | Home | Canada Trips | US Trips | Hiking | Snowshoeing | MAP | About

Little Lougheed
Kananaskis, Alberta
December 31, 2001
Distance: 5.2 km
Cumulative Elevation Gain: 774 m
Lying in the shadow of Mount Lougheed is an unnamed outlier that I call "Little Lougheed." It enjoys a long season and delightful scrambling through a boulder field.
The trailhead lies next to Spencer Creek that flows between Mount Lougheed and Mount Sparrowhawk. A small clearing on the east side of the Smith-Dorrien Road marks the creek and the start of this trip (183460).
Along the north side of the creek, follow a trail for 5 to 10 minutes before leaving it to head up the treed slope. The ascent begins on an easy grade but soon steepens. Within 30 minutes from starting, you should reach a boulder field. Although most of the boulders can be skirted on the right, it's more fun to scramble straight through them. The cliff face at the top of the field can be circumvented by either going along its base or by climbing along its ridge. A knob (195464) marks the top of the boulder field and the halfway point – a good place for a rest stop. After the knob, follow the ridge to the summit.
Travel eases as trees thin. At one point you can expect to encounter sections of hip-deep snow late in the season, but shortly after you should arrive on wind-swept terrain. You'll break out of the trees onto a talus slope. Then it's short hike to the summit.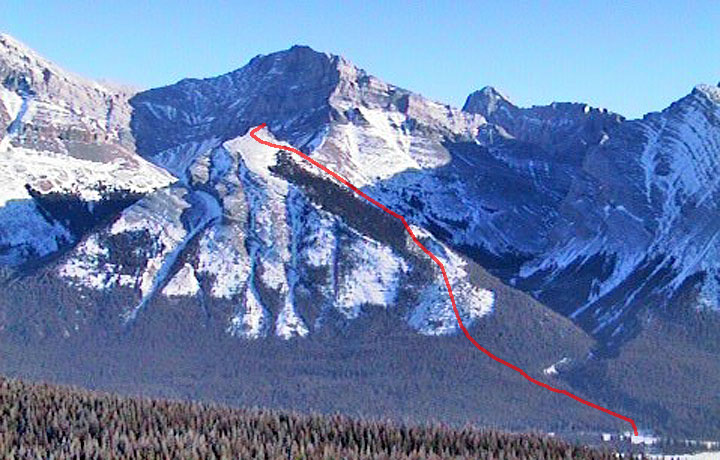 I got the idea of climbing this unnamed peak during a winter reconnaissance of Goat Mountain. Mount Lougheed lies behind Little Lougheed.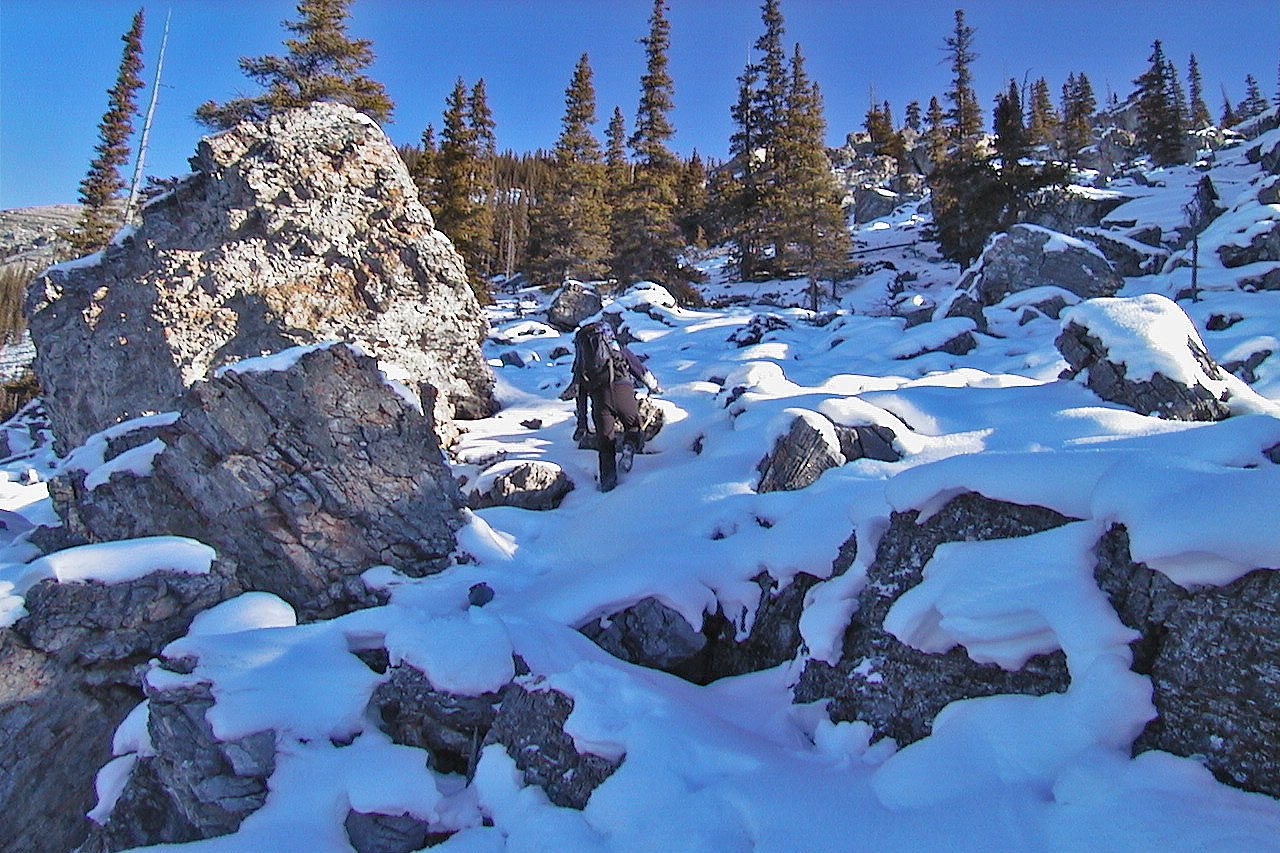 Starting up the boulder field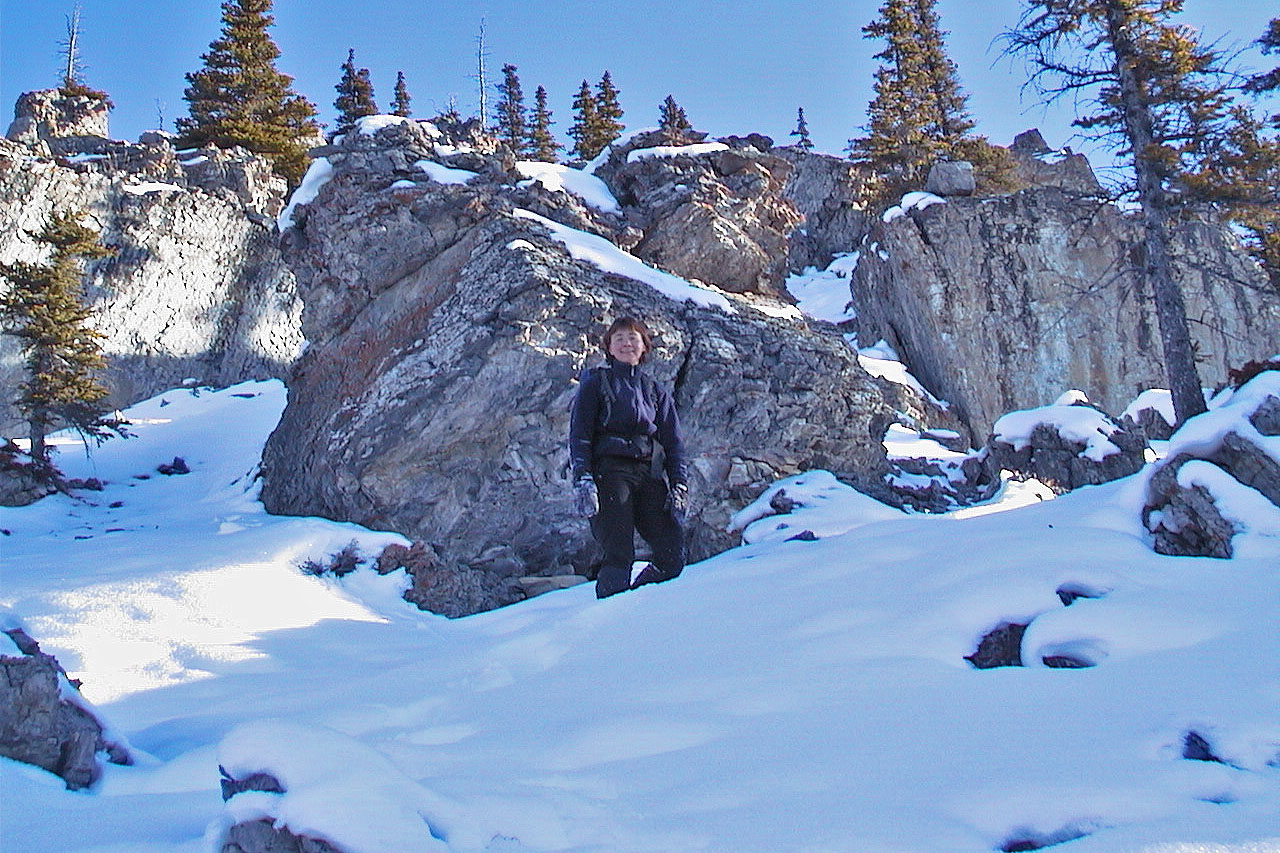 Dinah smiles as we work our way through the boulders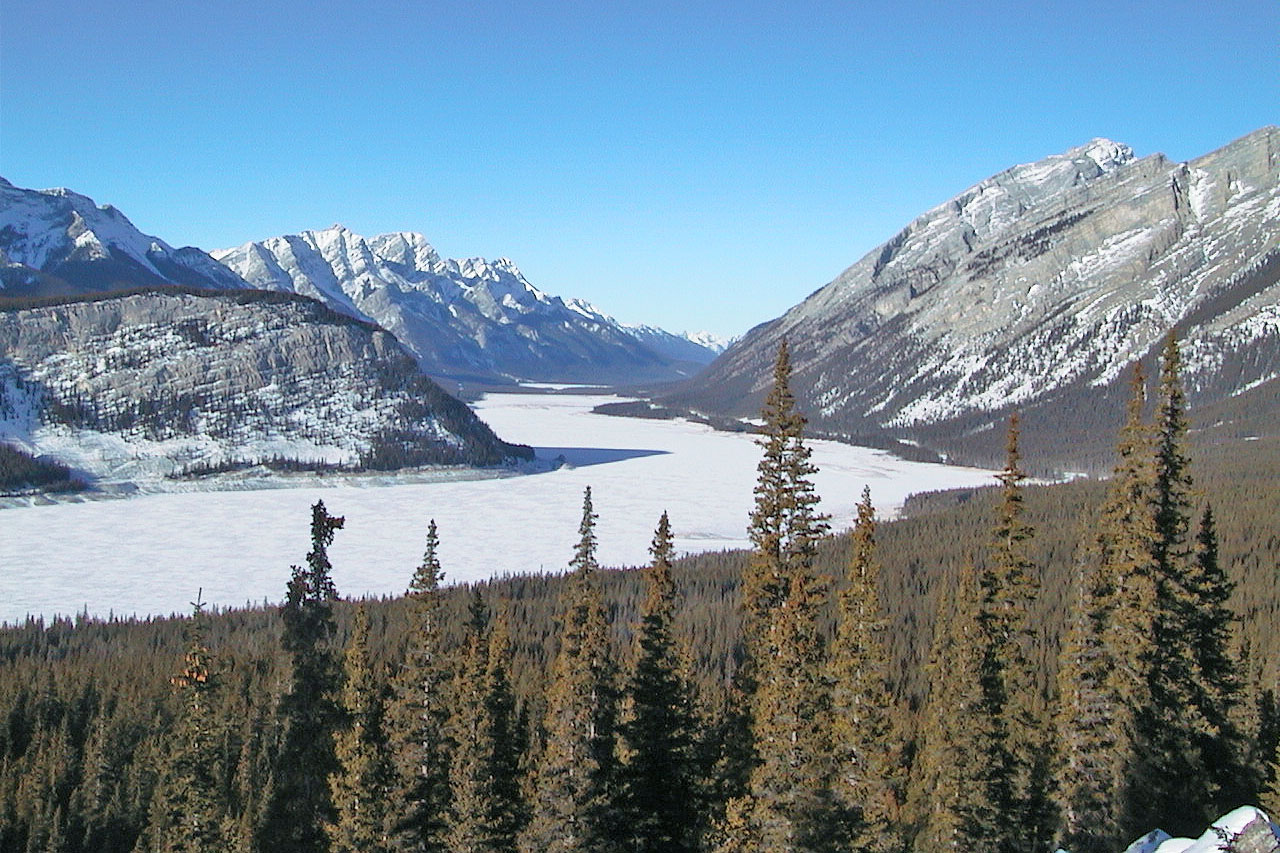 Spray Lake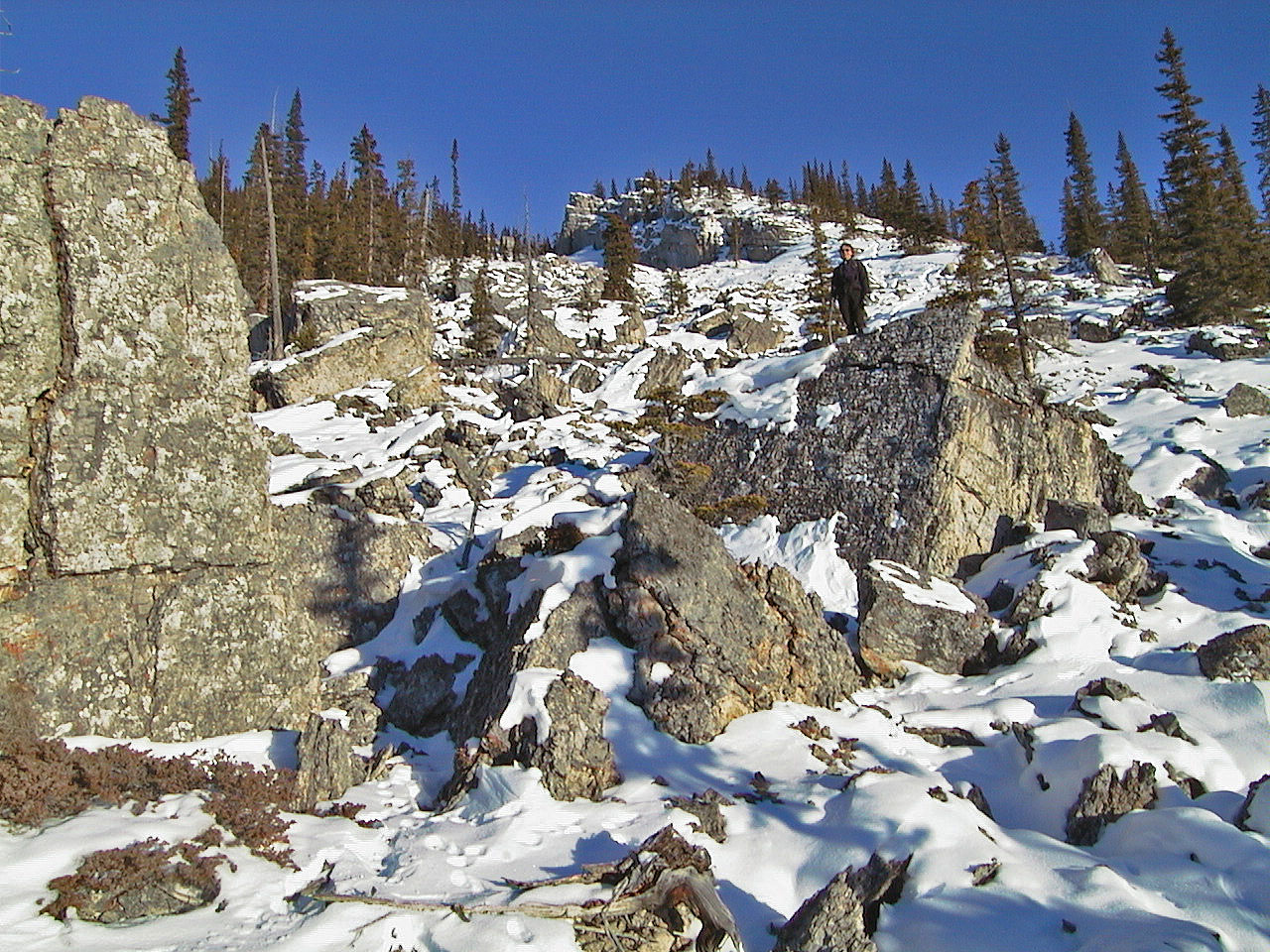 Navigating through the boulders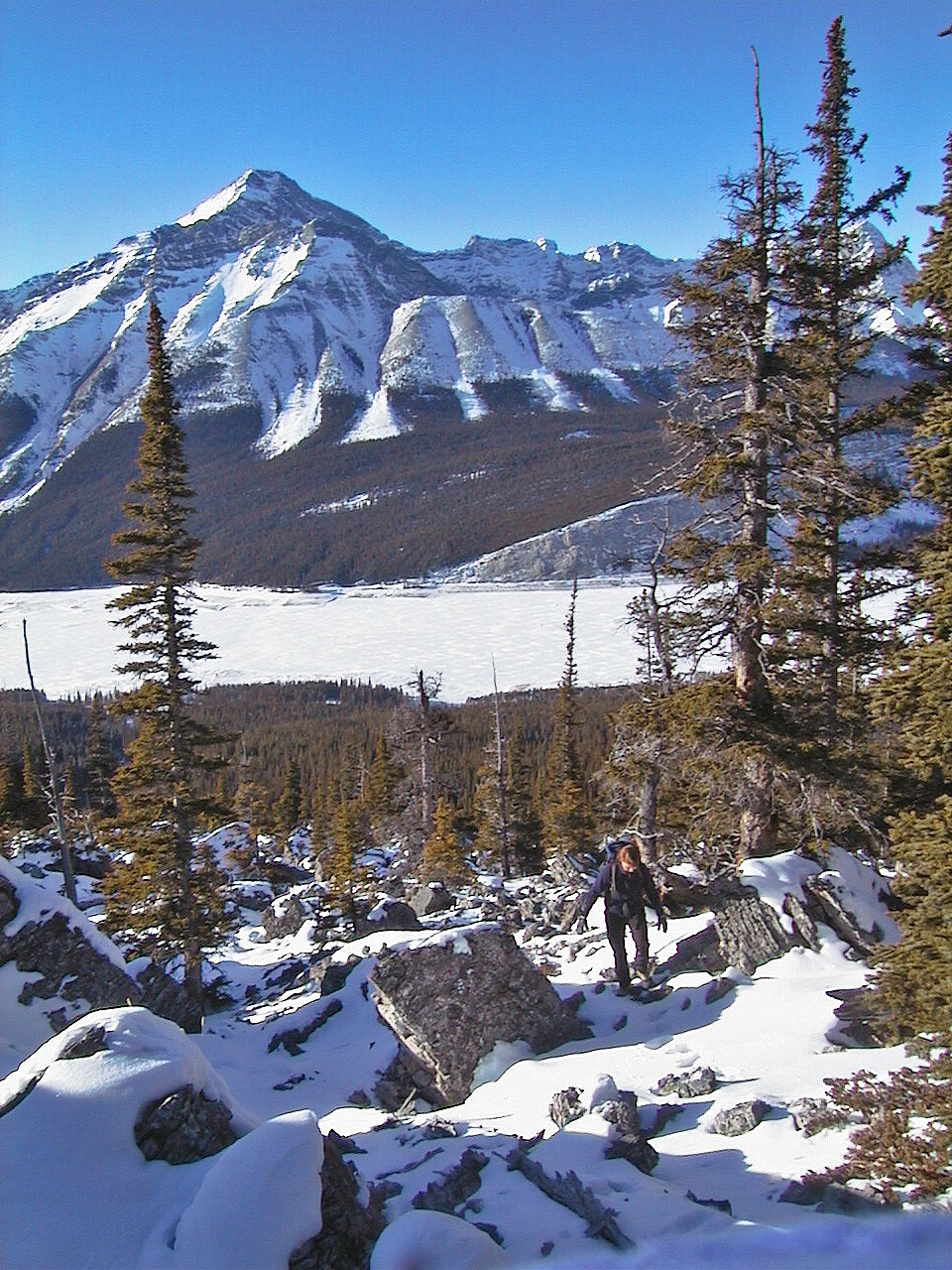 Looking back at the boulder field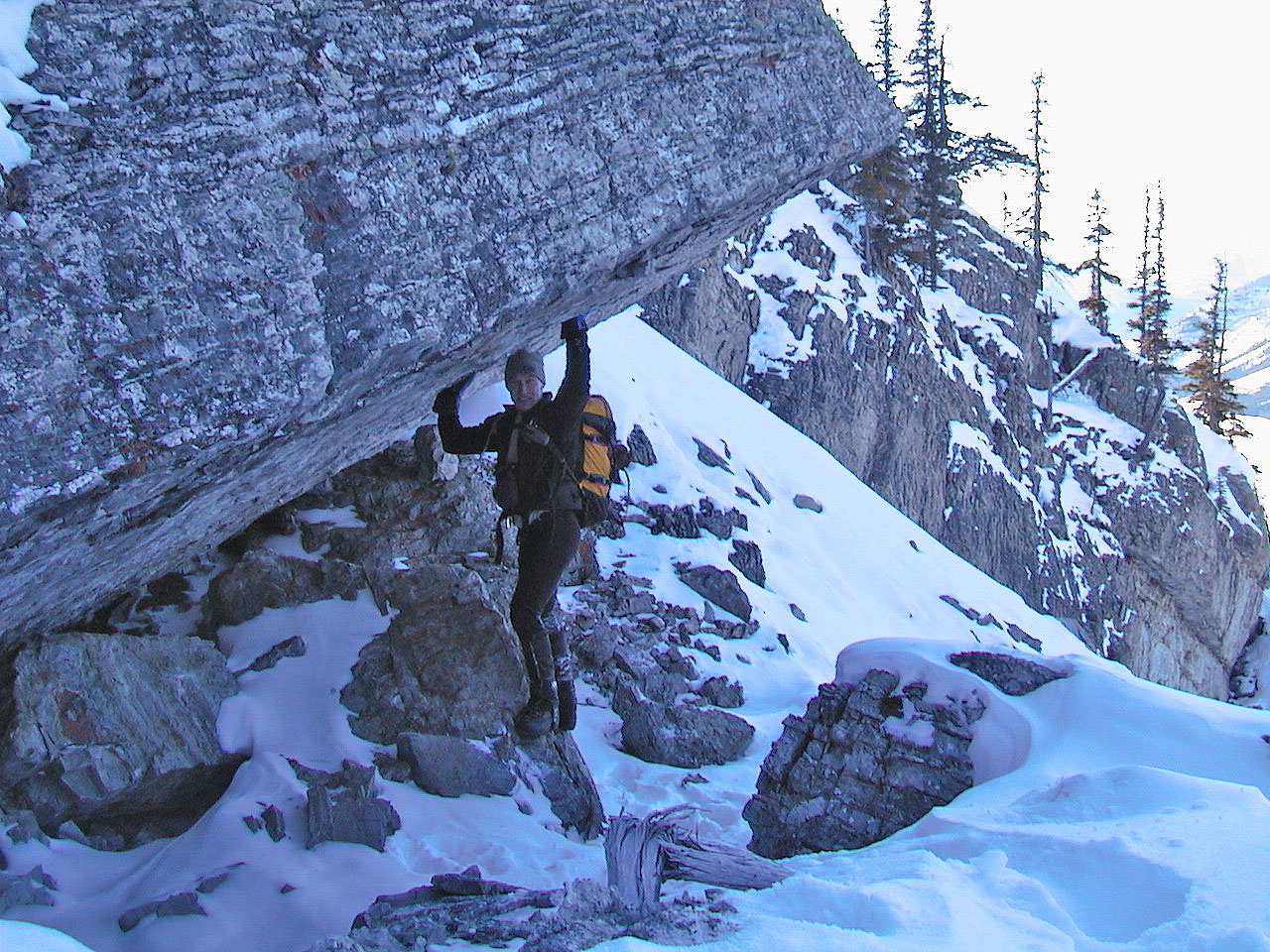 Leaving no stone unturned!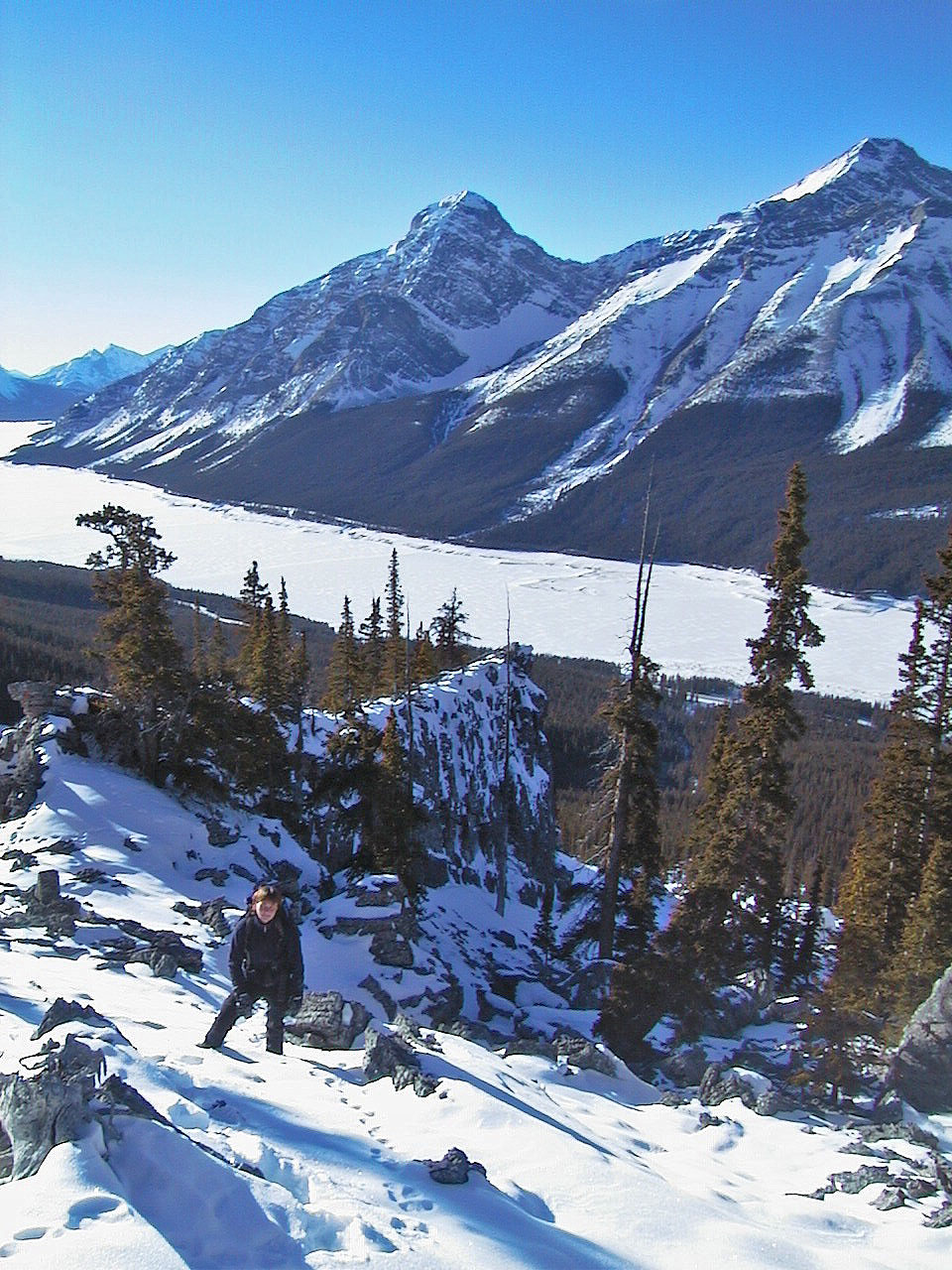 Reaching the ridge after the boulder field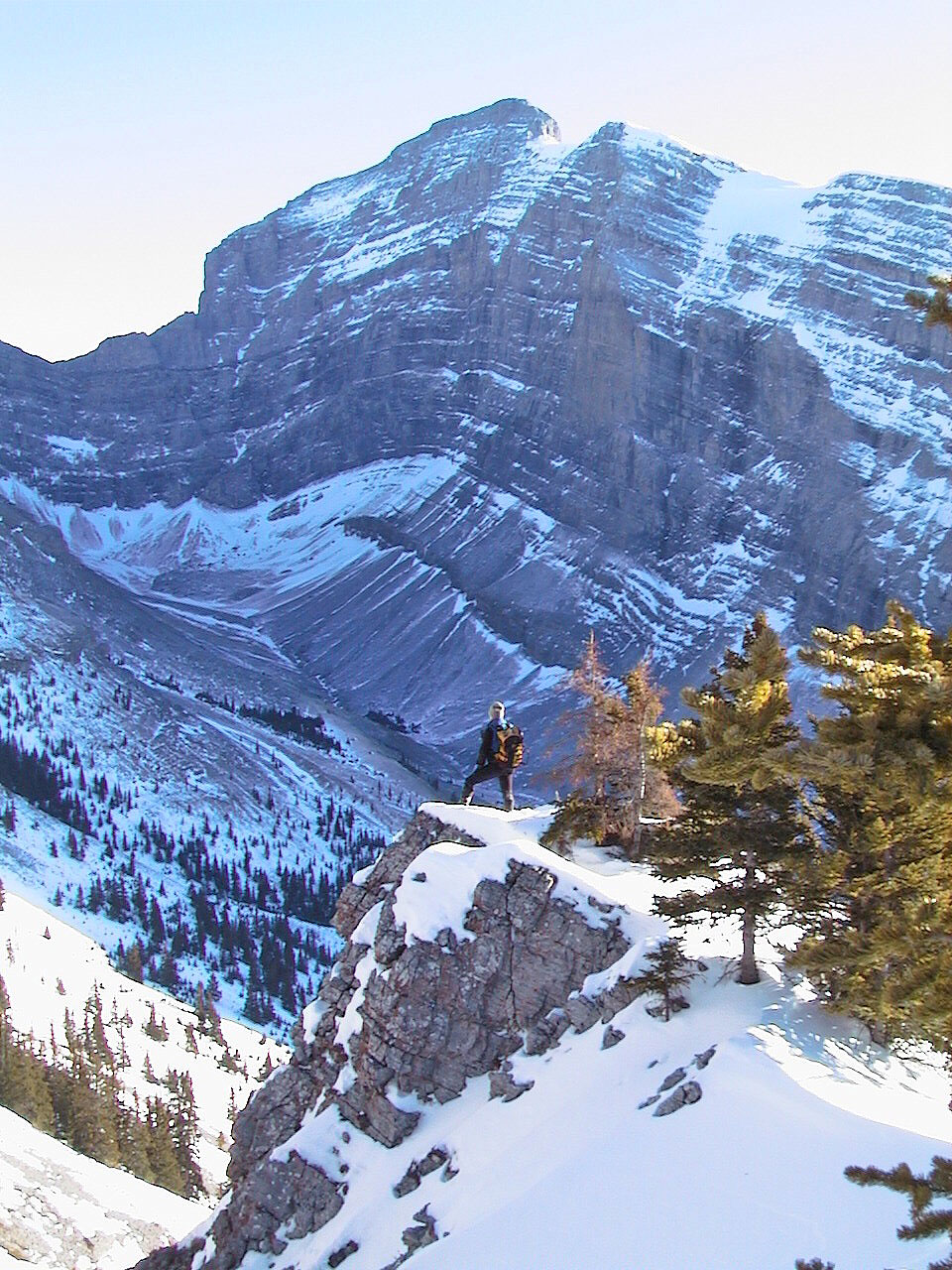 Mount Sparrowhawk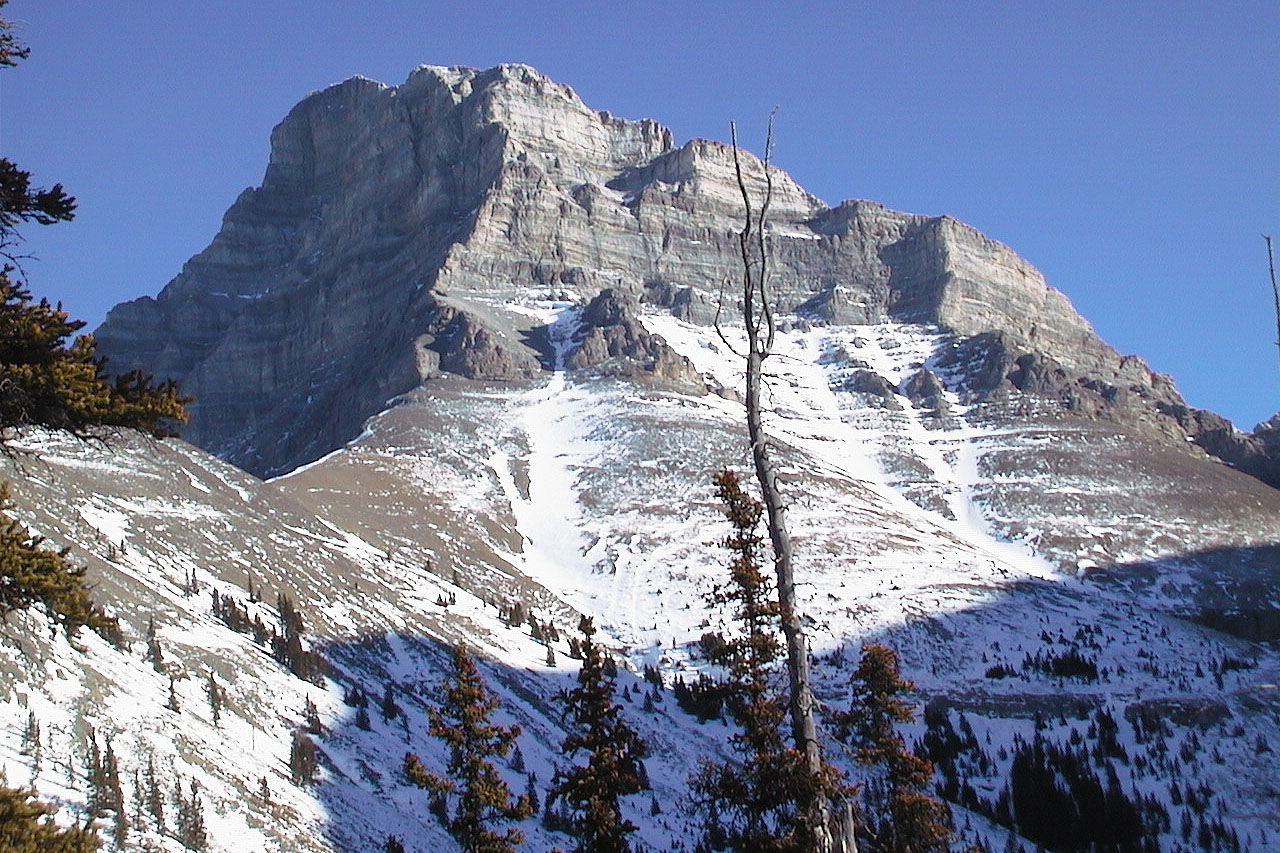 Mount Lougheed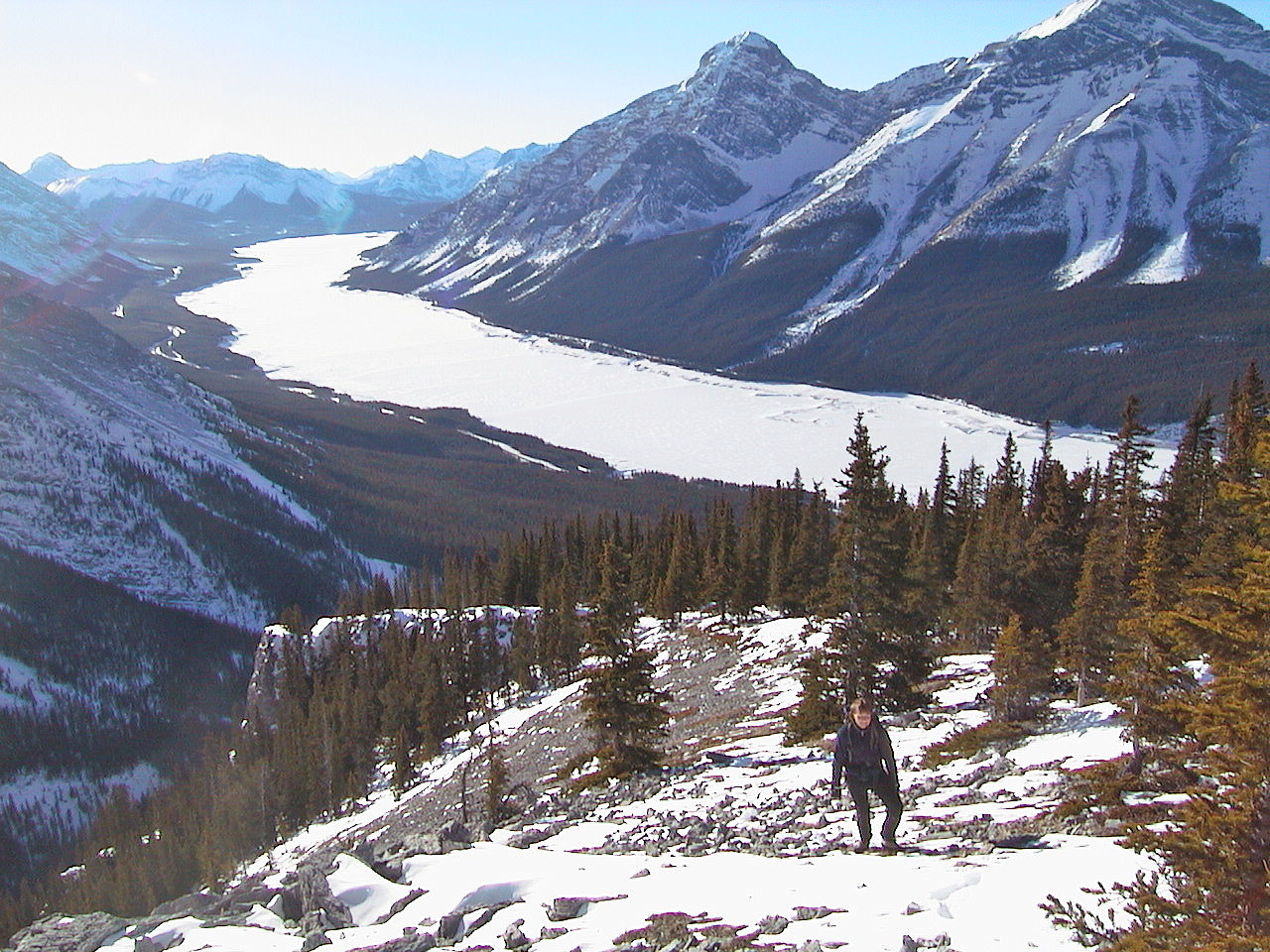 Most of the slope was windswept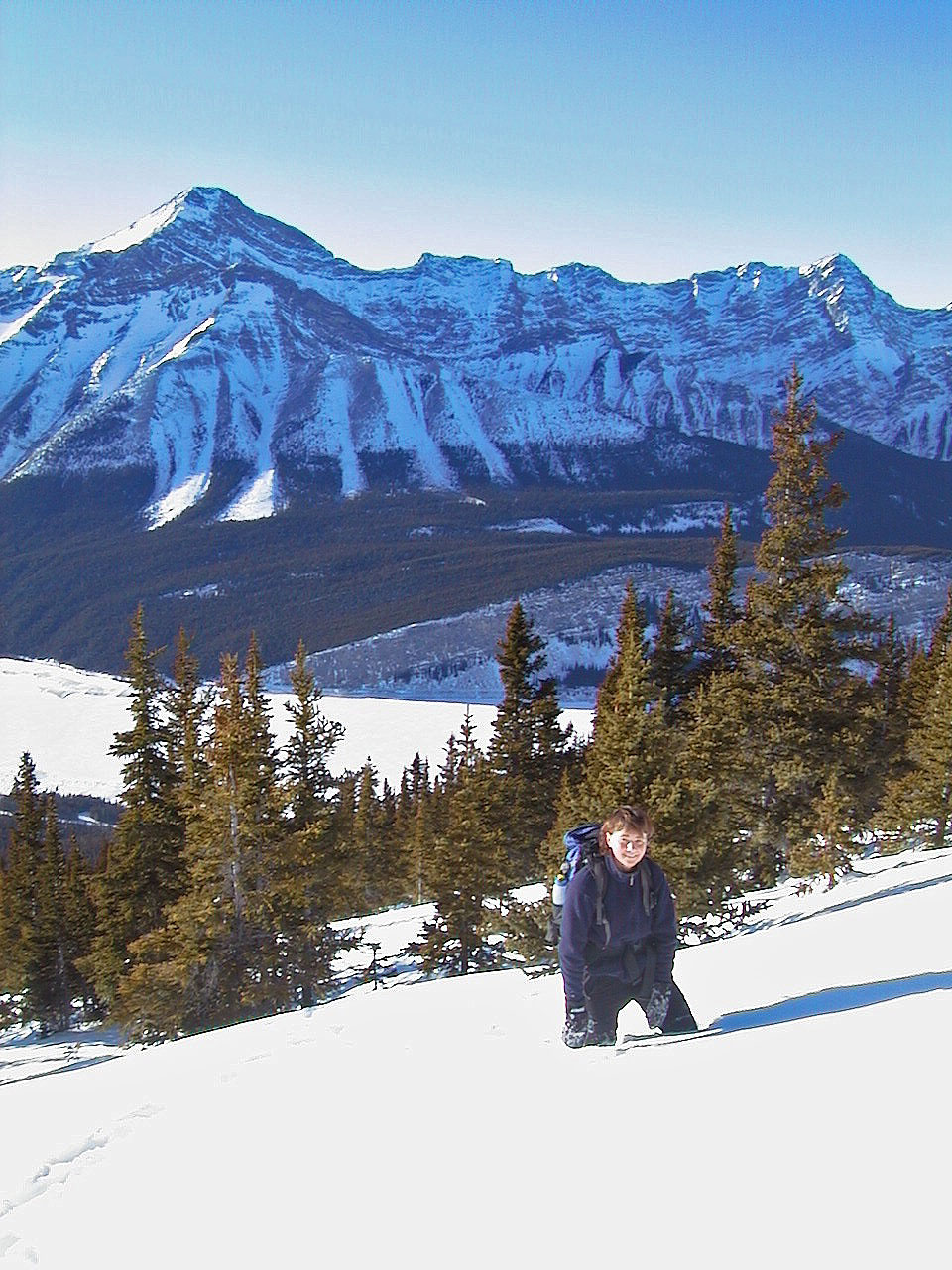 But we also encountered deep snow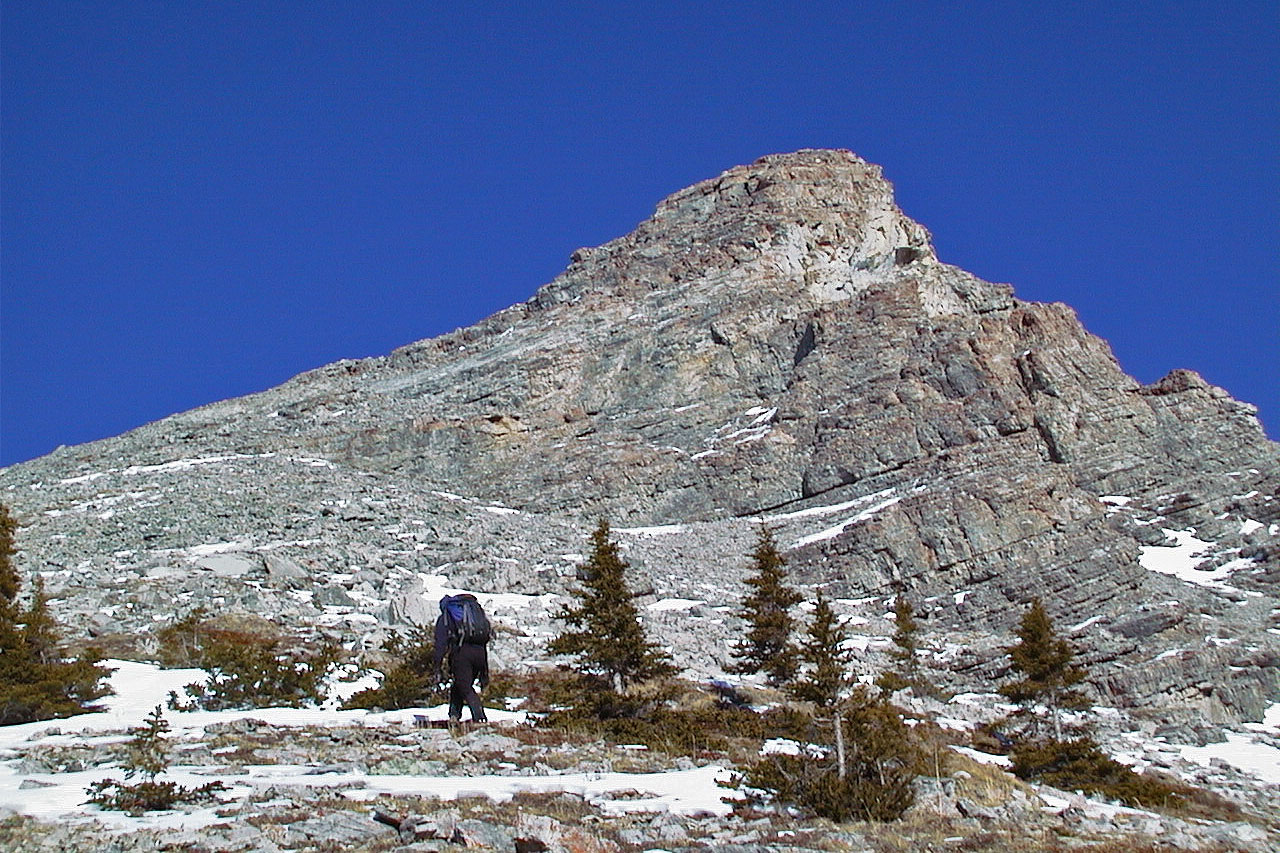 The summit is only minutes away from here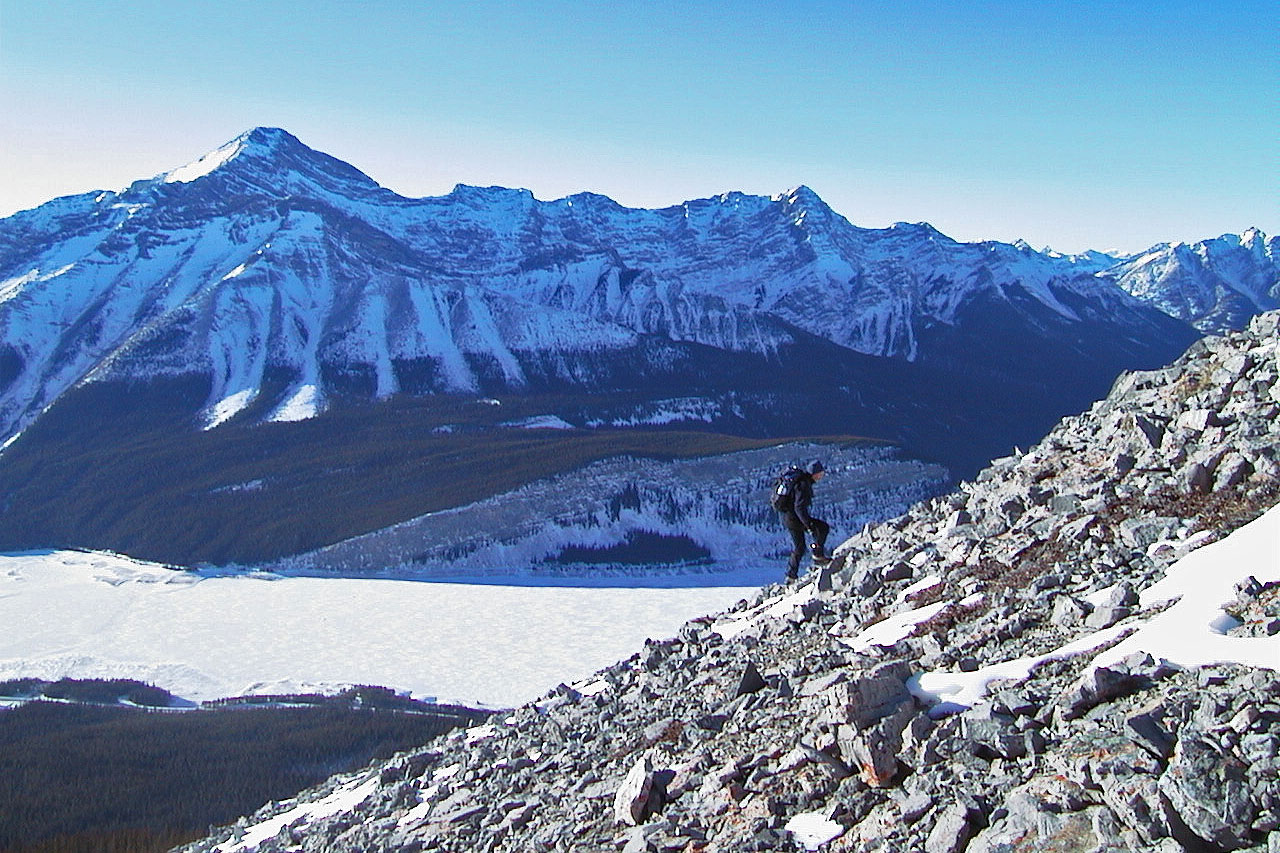 The rubbly slopes below the summit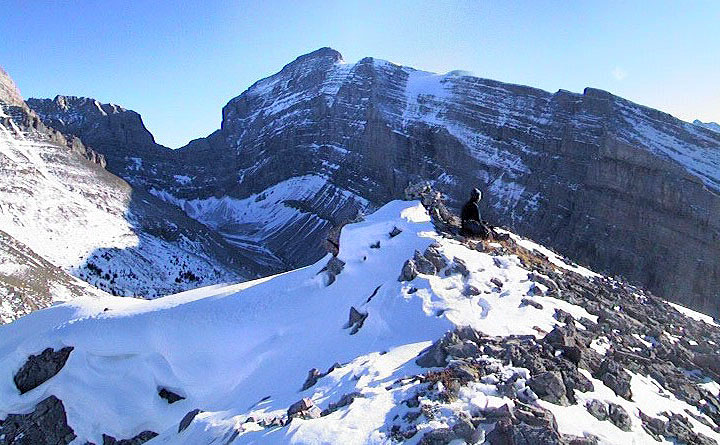 Dinah sat on the summit while I took a panorama

On the way down we stopped to take a photo

We followed the base of the cliff down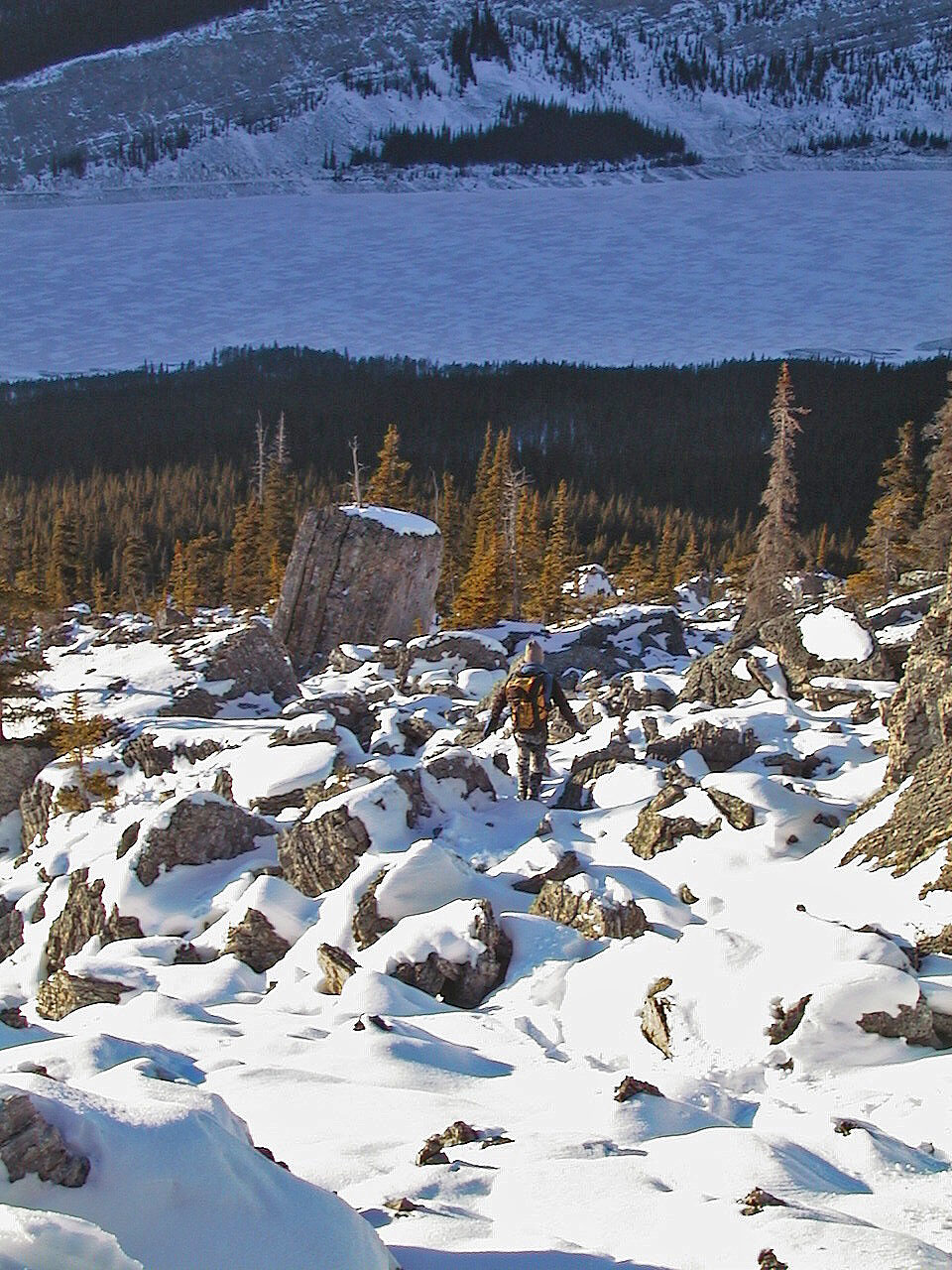 Heading back down the boulder field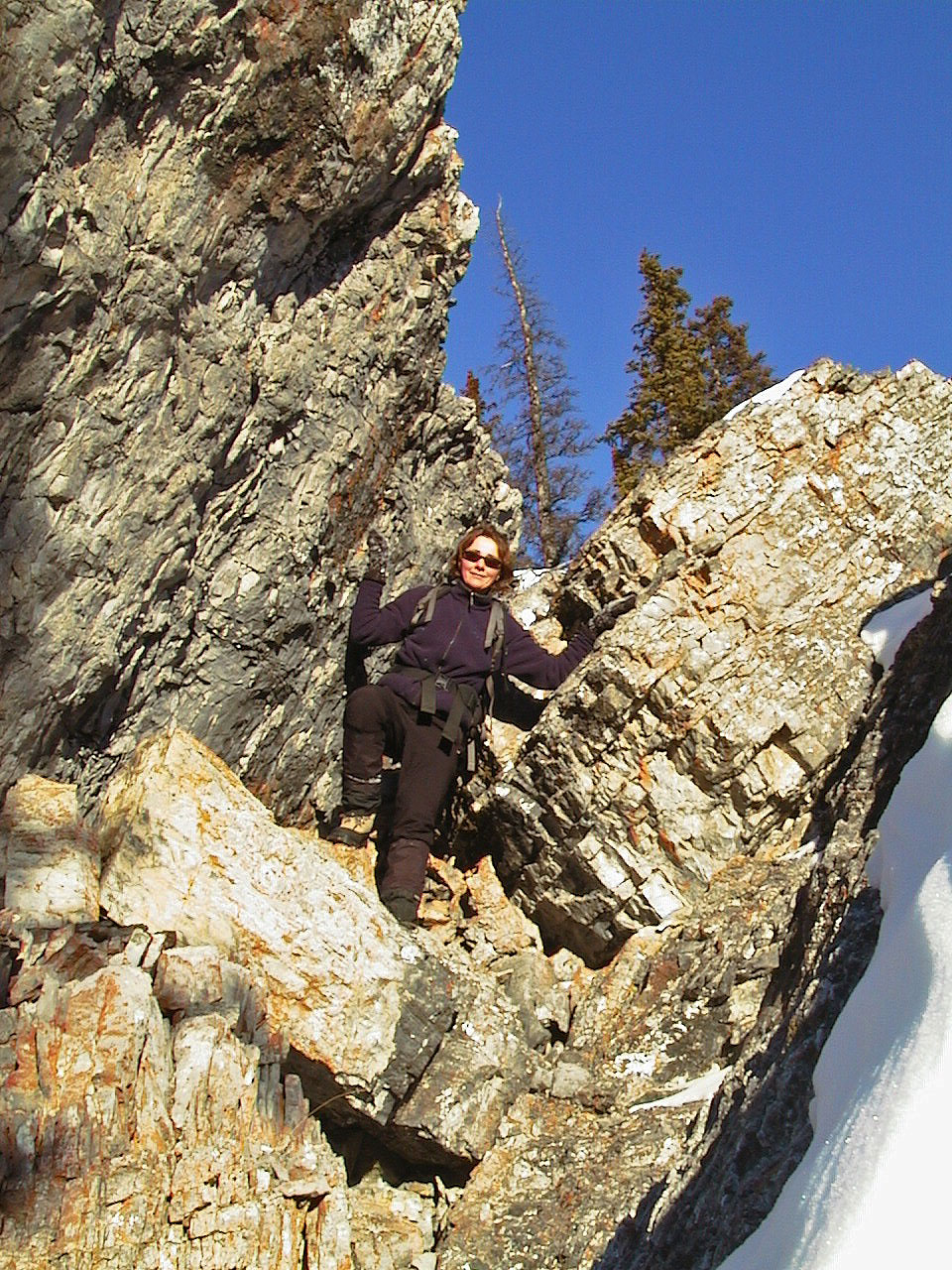 We took a slightly different route through the boulders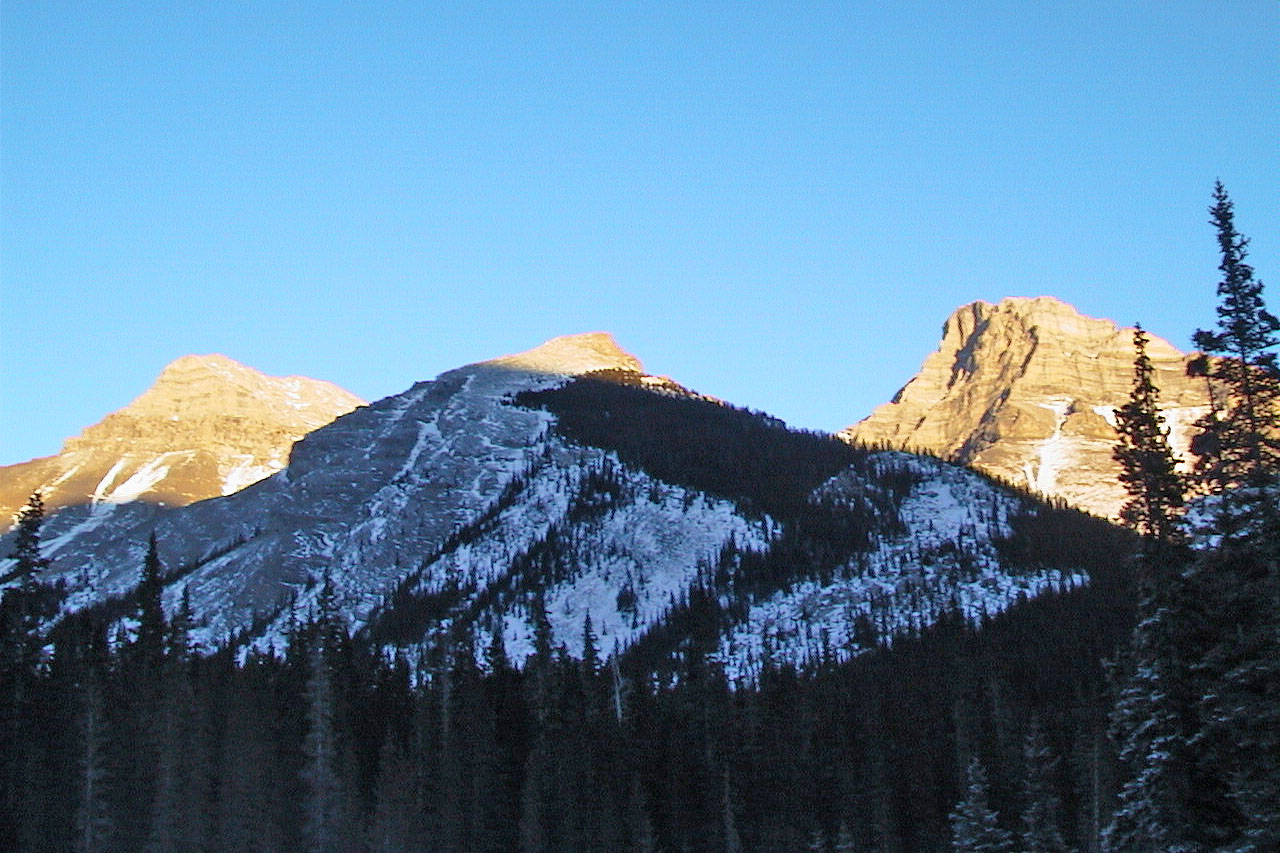 Looking back at Little Lougheed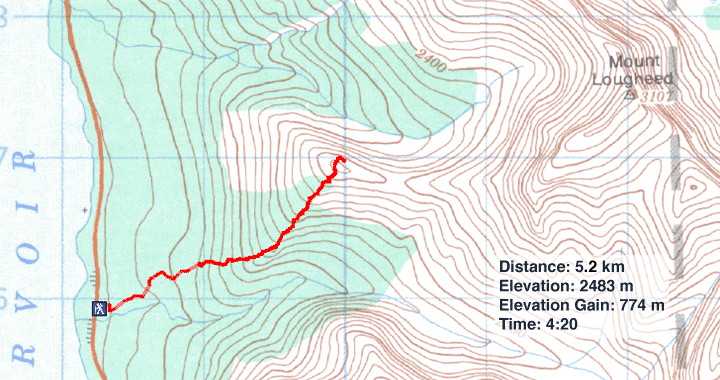 82 J/14 Spray Lakes