bobspirko.ca | Home | Canada Trips | US Trips | Hiking | Snowshoeing | MAP | About
Table Mountain
Castle Provincial Park, Alberta
August 22, 2021
With its jaw-dropping red cliffs and alluring ridgewalk, Table Mountain is one hike that beckoned for a return. But unlike our offtrail climb up the first gully in 2005, Dinah and I followed the trail up the second gully. We parked at the lower trailhead by the lake where we met Zora, Jonathan and Bernadette. Had we met at the upper parking lot, we would have saved ourselves hiking 300 m to the upper trailhead.
The trail climbs through the forest to the open south slopes. The path cuts into the slope and passes the first gully before turning into the second gully. A short distance up the gully, the trail turns again to climb the slope on the left.
The path soon splits. The main trail keeps left and offers a longer, gentler ascent while a shortcut runs straight up. We took the shortcut and learned its best used on the descent because of the soft scree. But we soon joined the main trail and followed it to the ridge crest. We found ourselves standing on the vertiginous cliffs that tower above Beaver Mine Lake. The cliffs demanded more than a glance, and we spent time skirting the edge to take pictures.
Meanwhile, the weather endeavoured to ruin our trip. It rained while we ascended the gully, dark clouds shut down distant views, and on the ridge we were met with strong winds. Nonetheless, we turned our attention to the gentle ridge running to the summit. The 2 km trail crosses meadows and briefly runs through a forest before reaching the top of Table Mountain. On a clear day, we would have had sharp views of Victoria Peak and Castle Peak, but not today. Instead, we were more concerned with the gale-force winds that threatened to knock us over. We soon retreated.
We returned the same way except we skipped the shortcut, tempting as it was, and followed the main trail all the way back. Despite the dreary weather, we all enjoyed the charms of Table Mountain.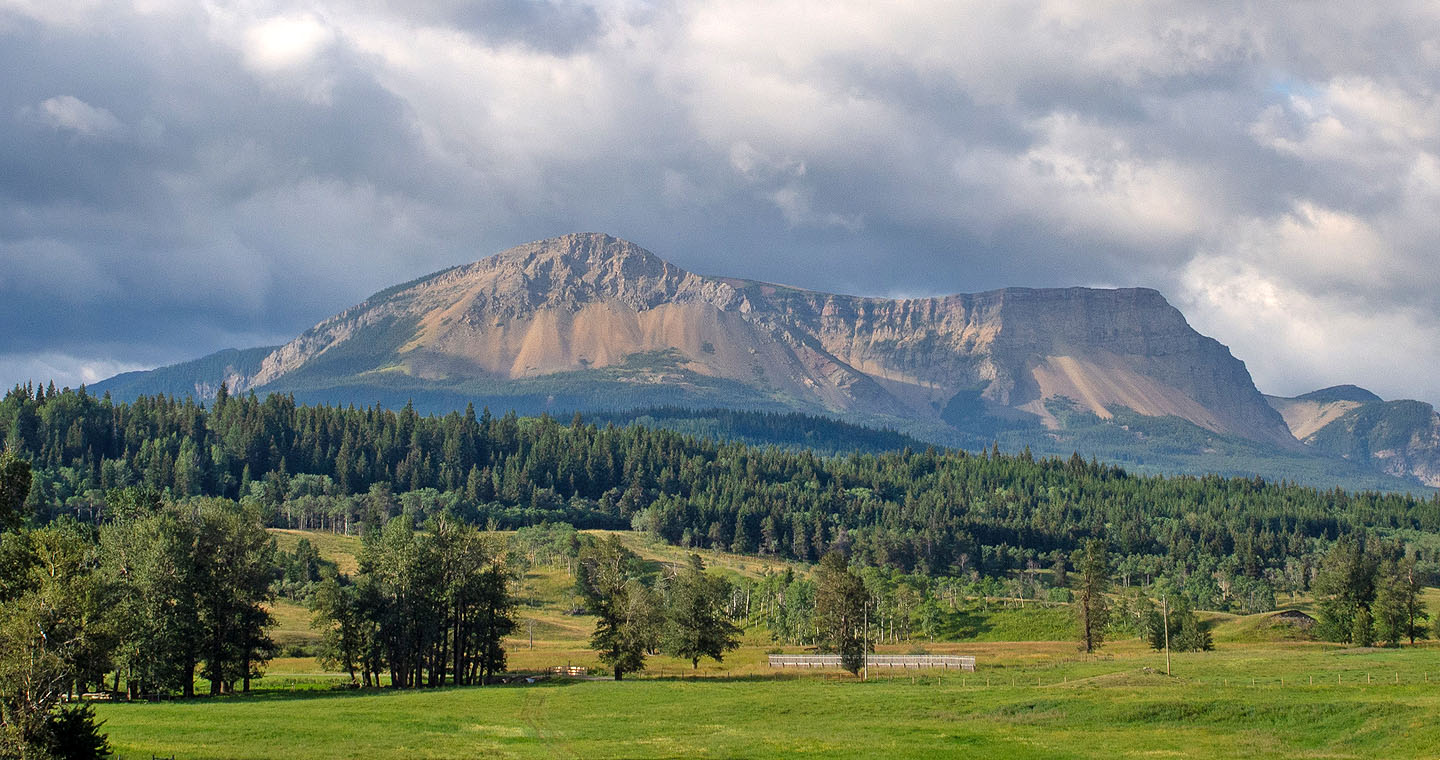 Table Mountain seen from the highway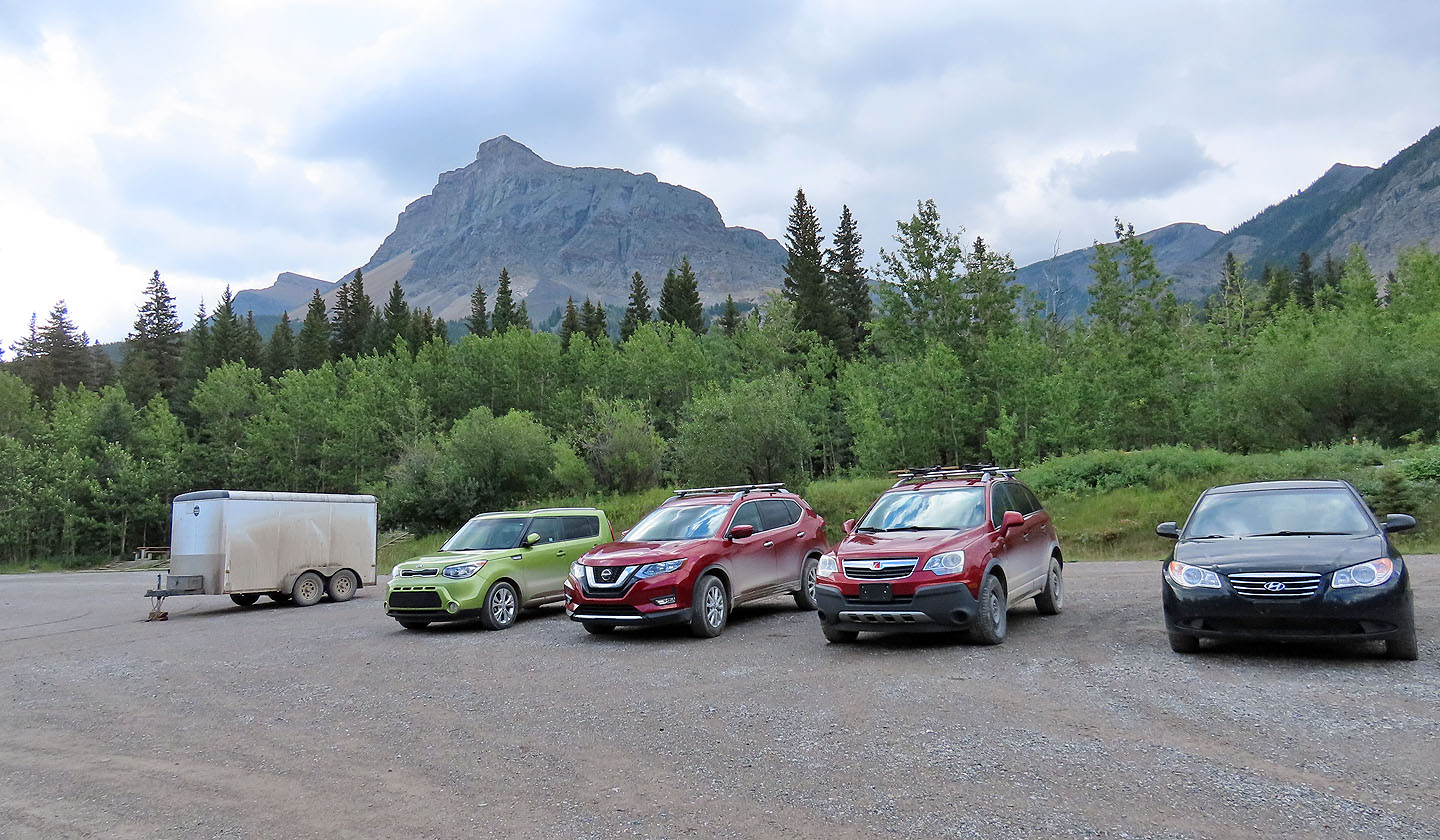 Table Mountain from the lower parking lot. Summit is far left in the distance.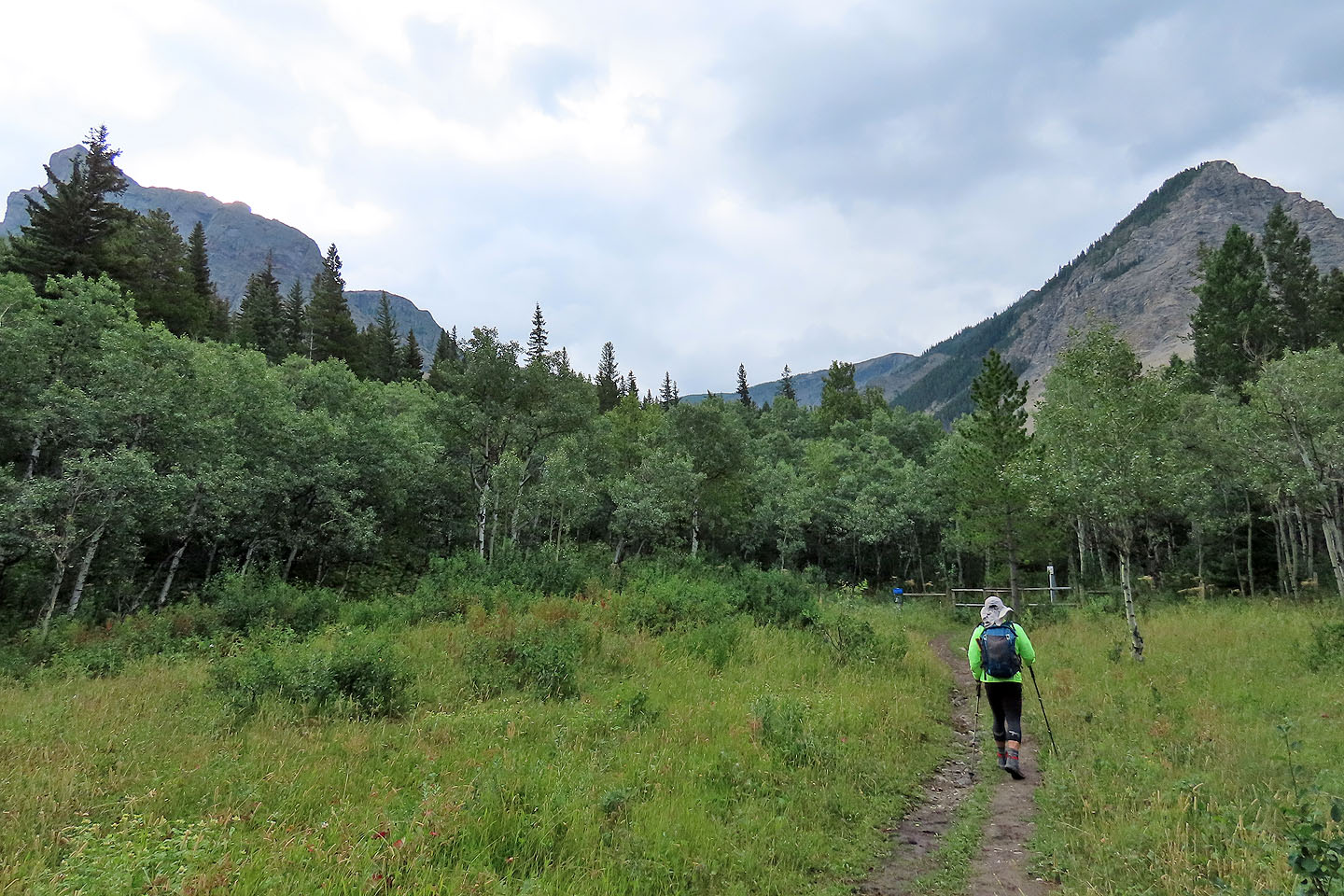 Going up the trail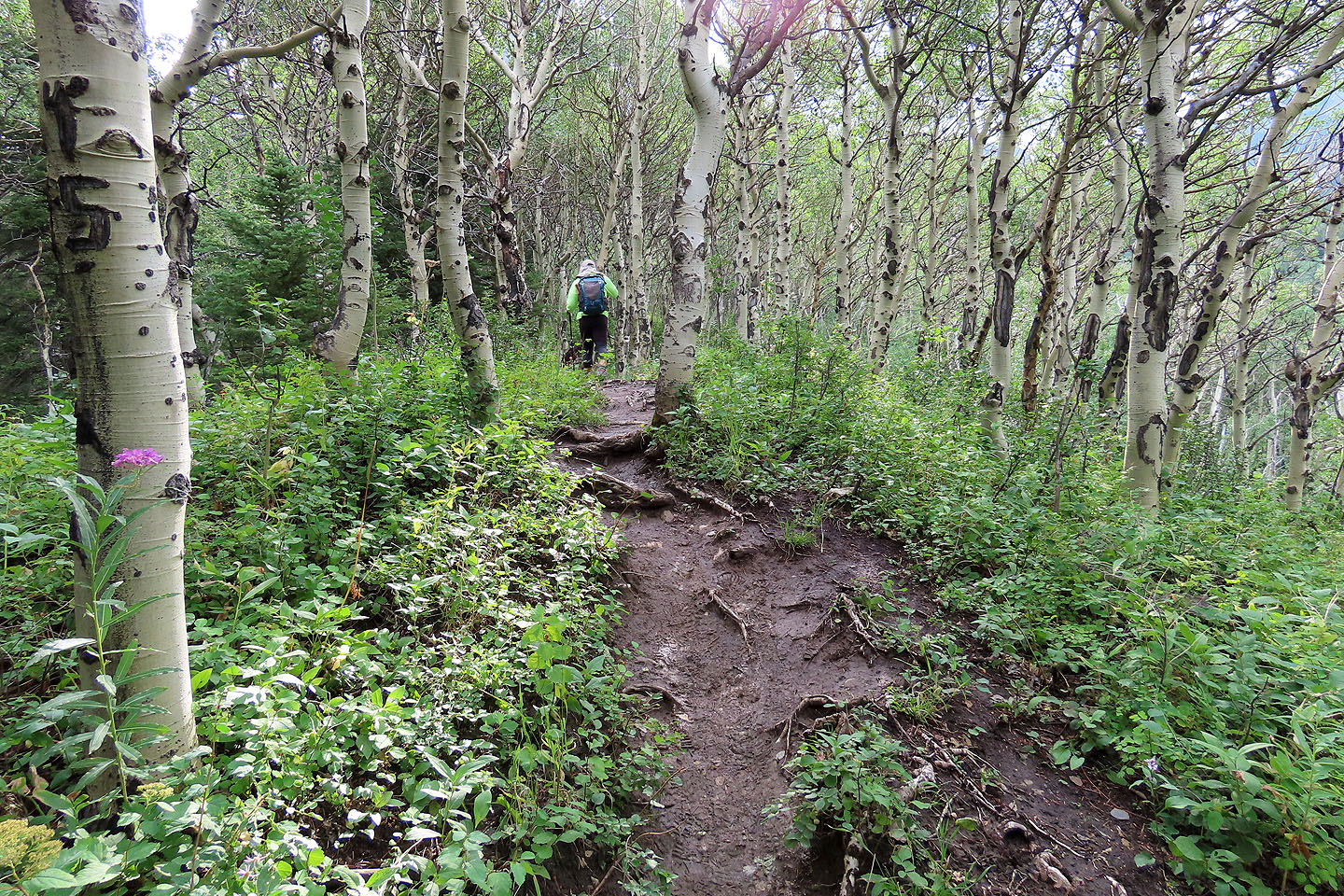 The trail passes through aspens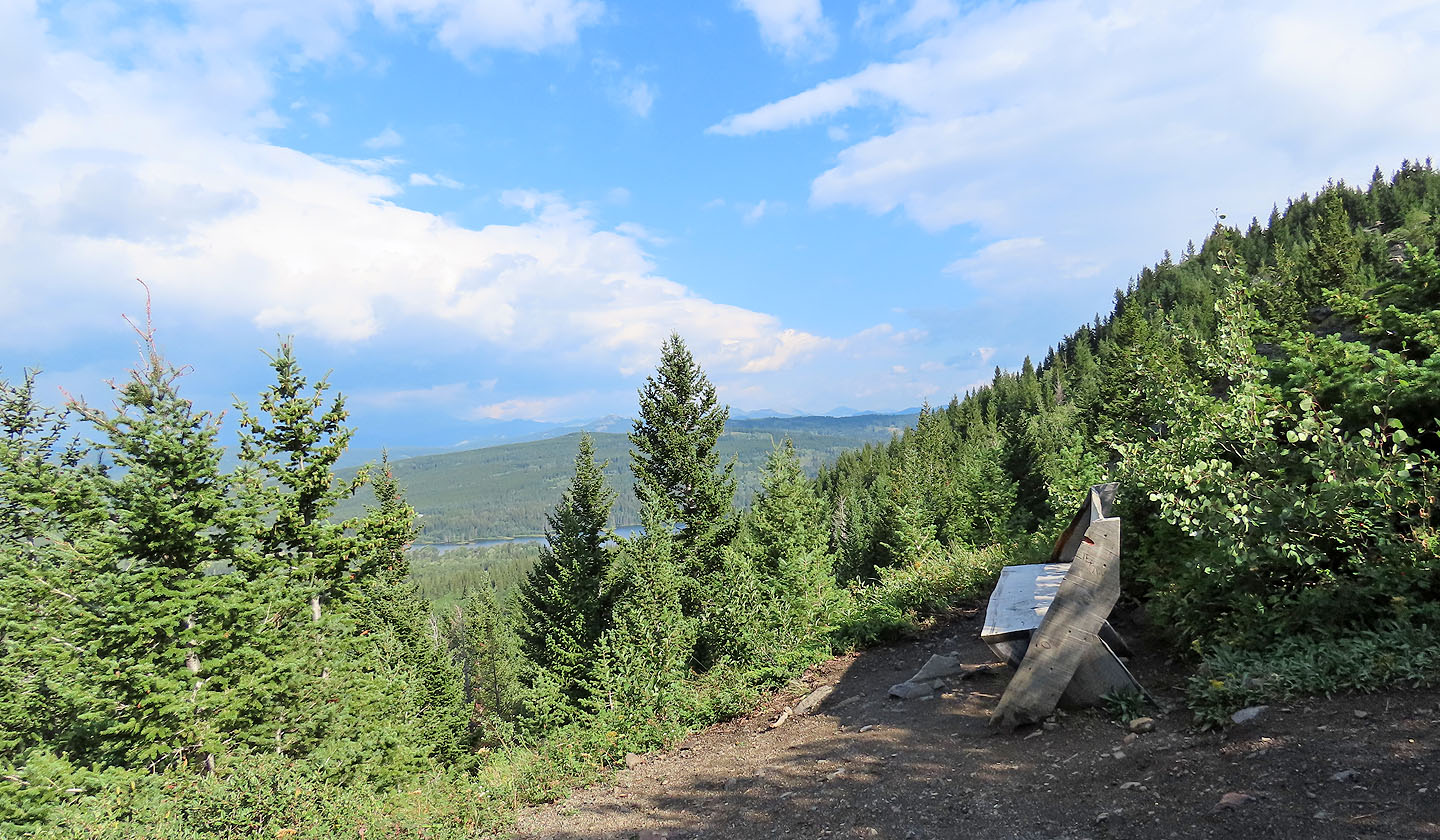 A bench offers a rest spot with a slight view of Beaver Mines Lake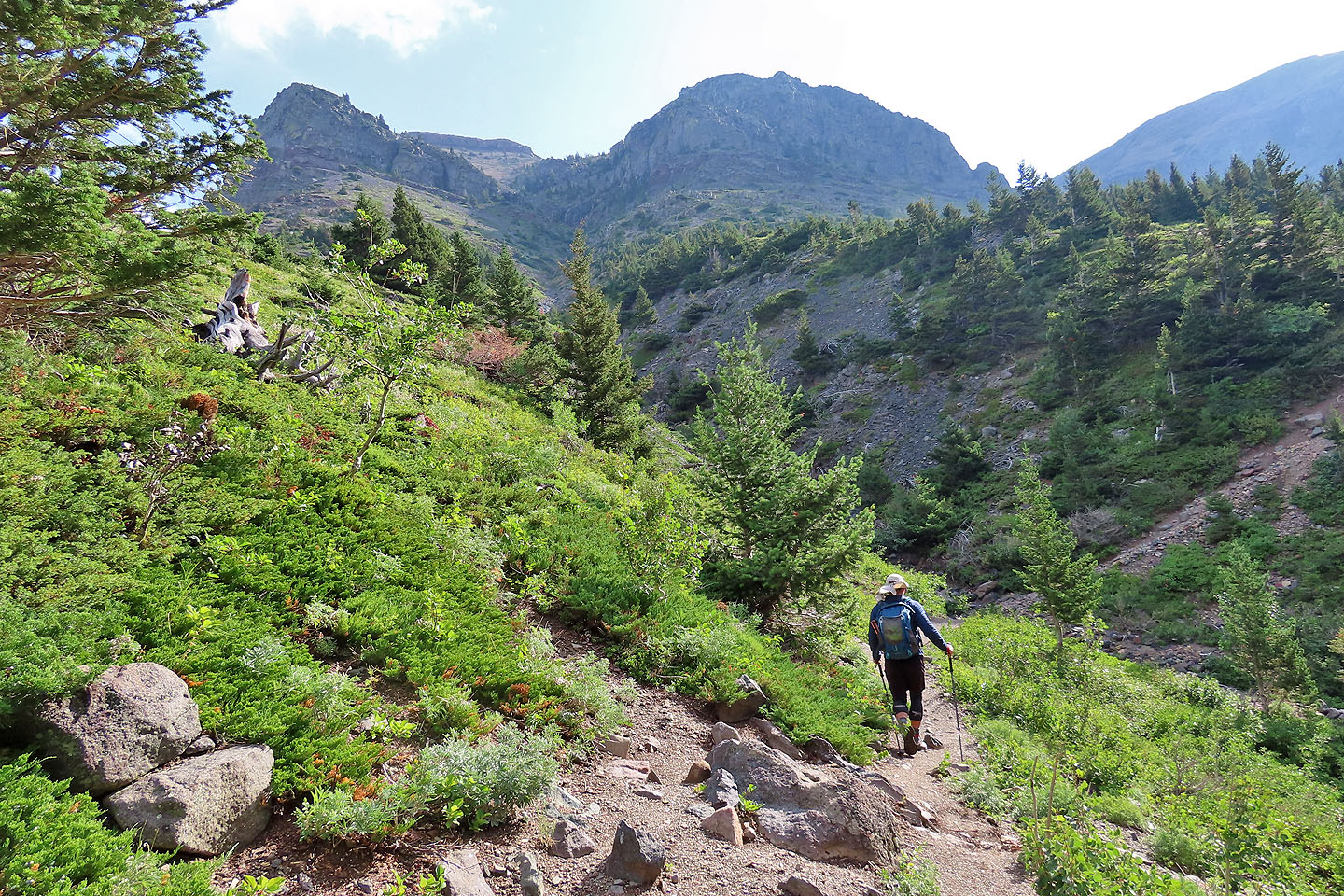 The trail passes the first gully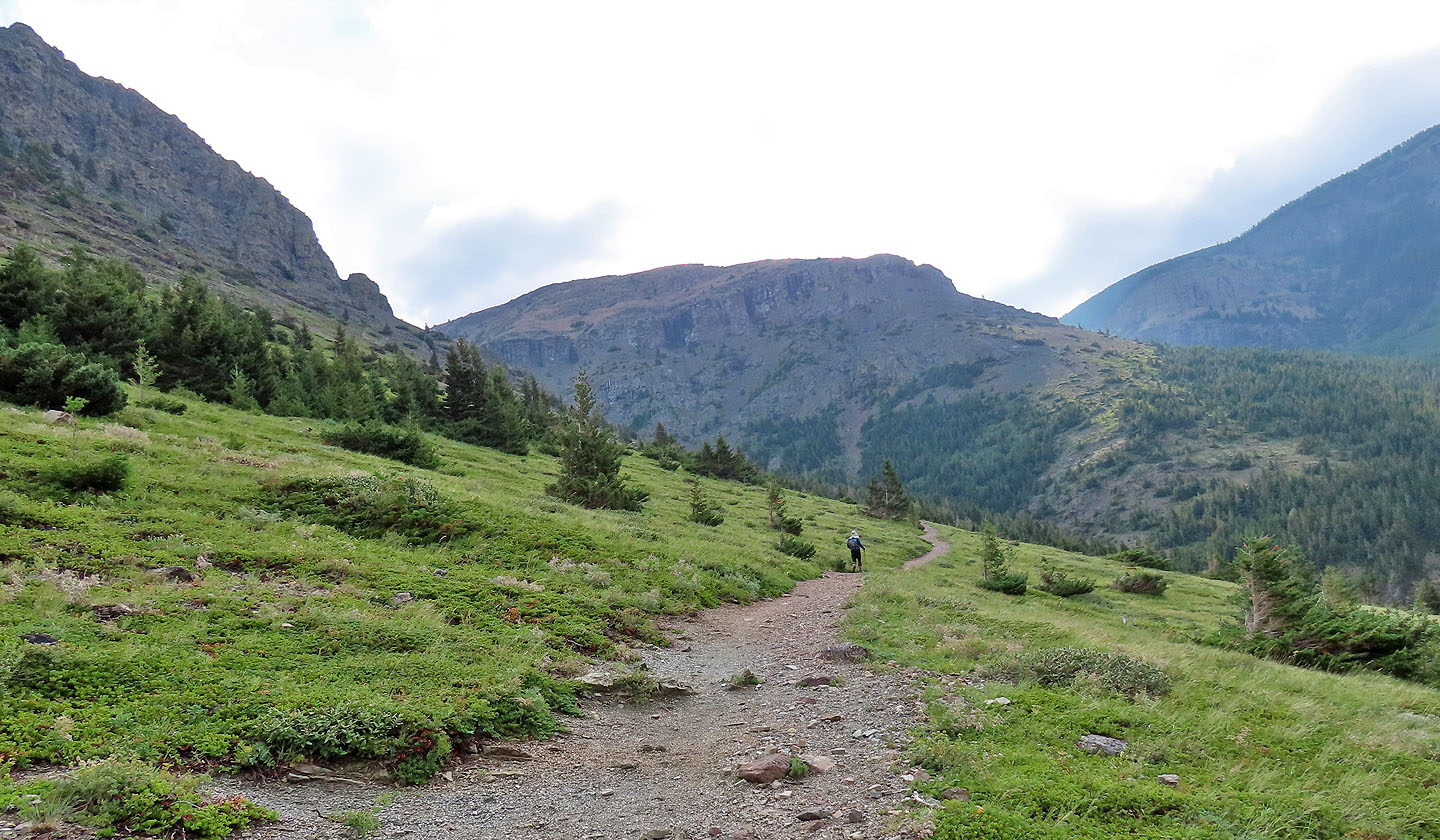 The path continues to the second gully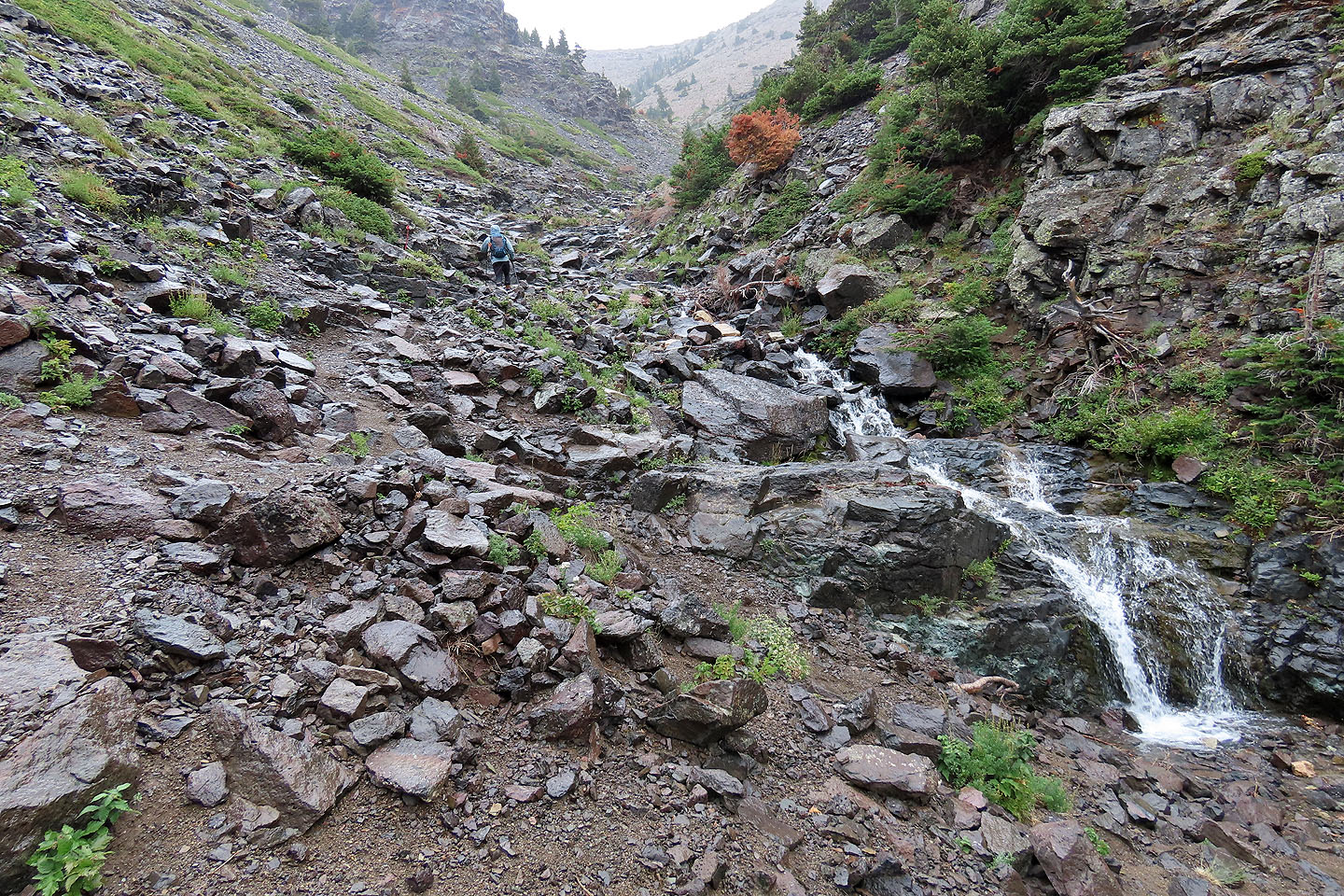 Hiking up the gully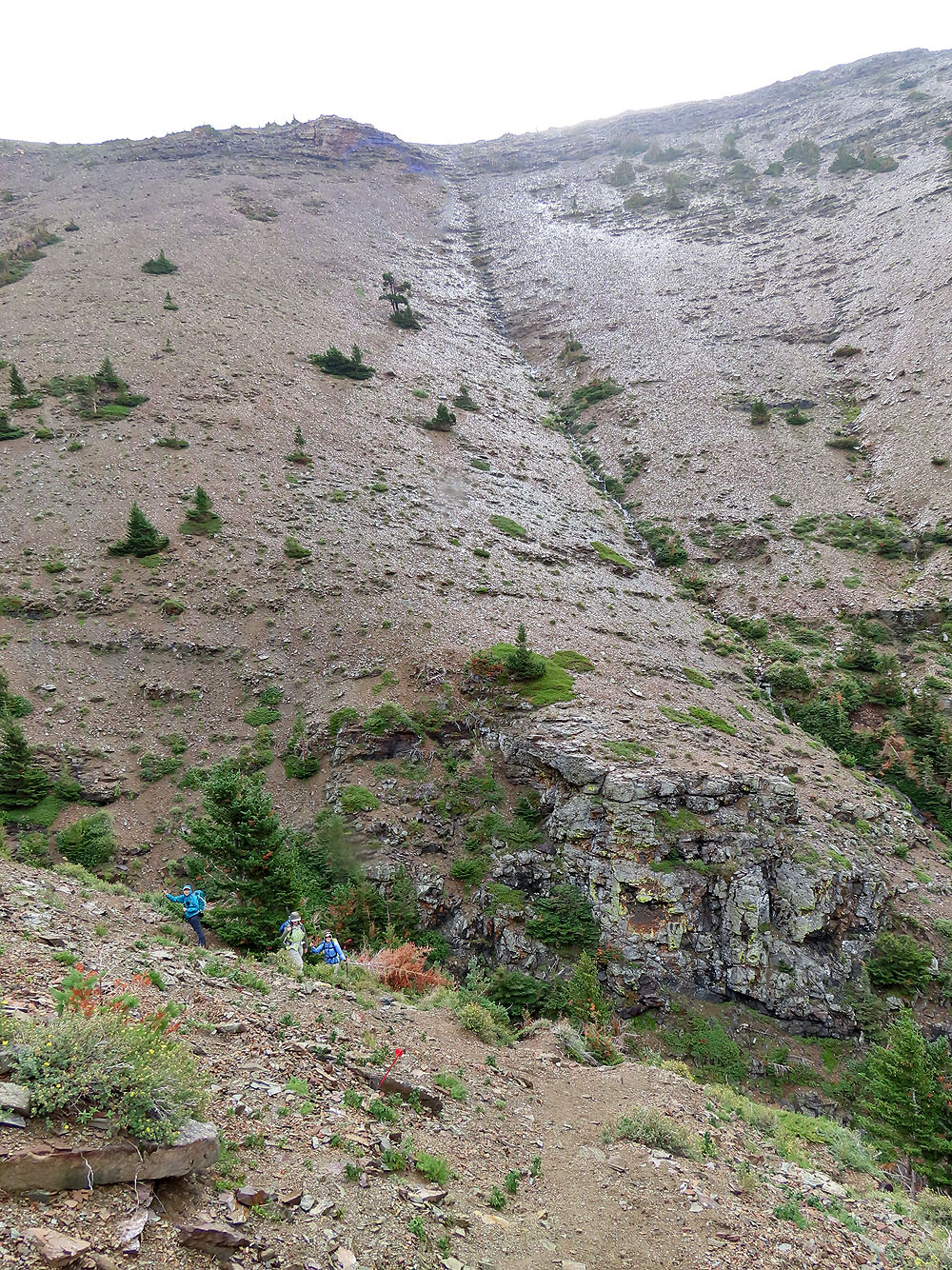 The trail eventually leaves the gully and ascends the slope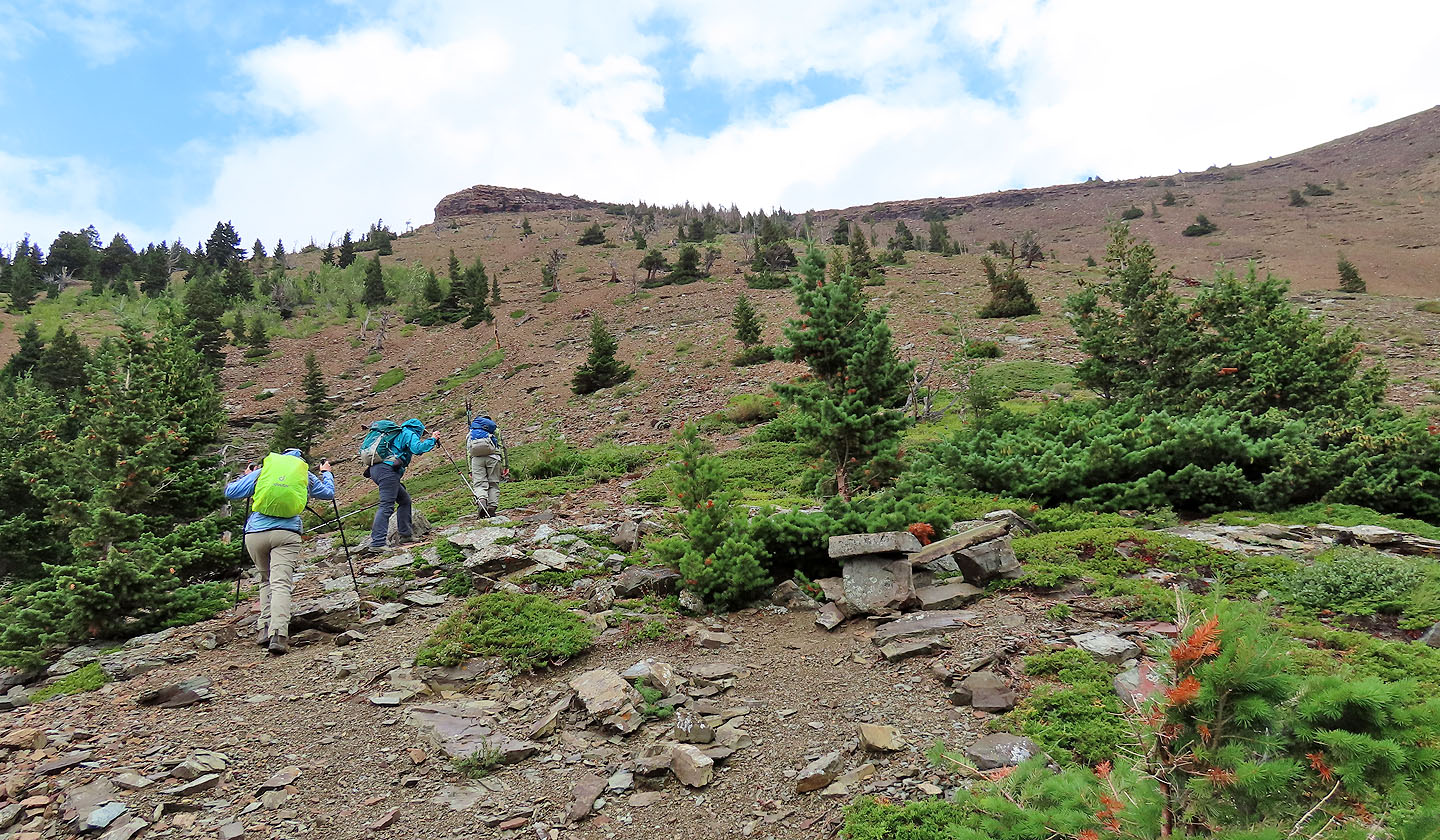 The main trail keeps left, but we took the shortcut going straight up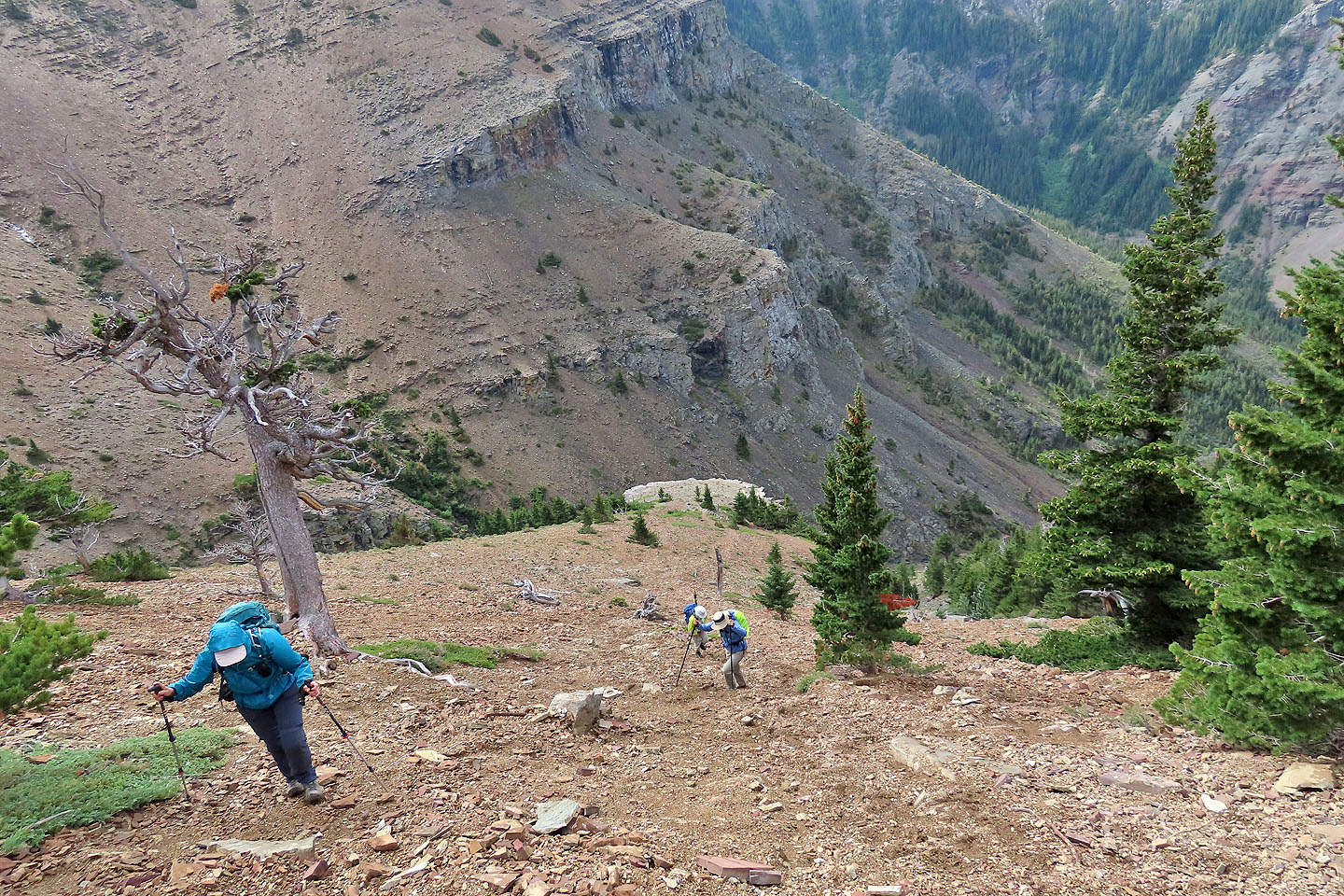 Looking down the shortcut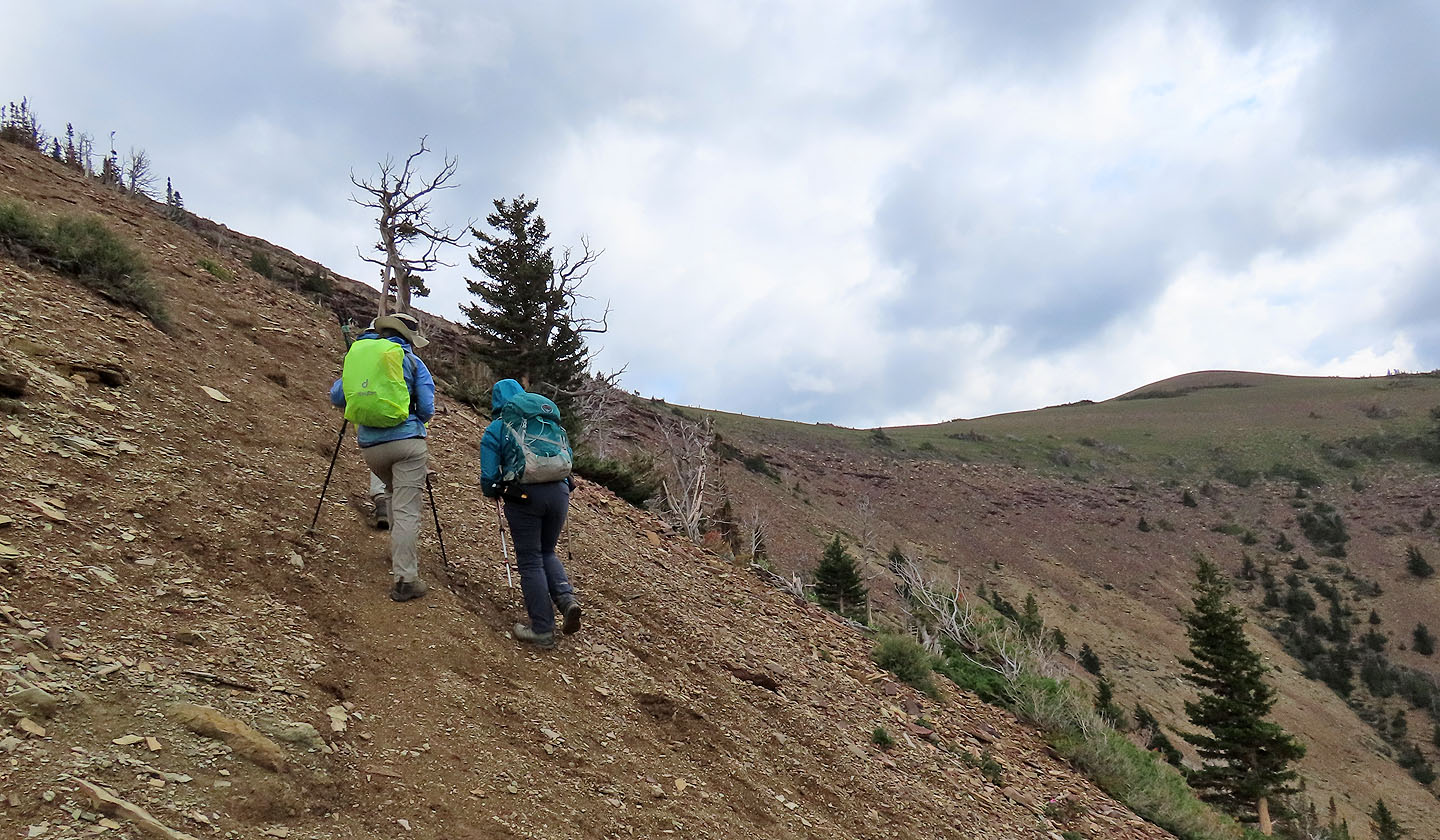 Back on the main trail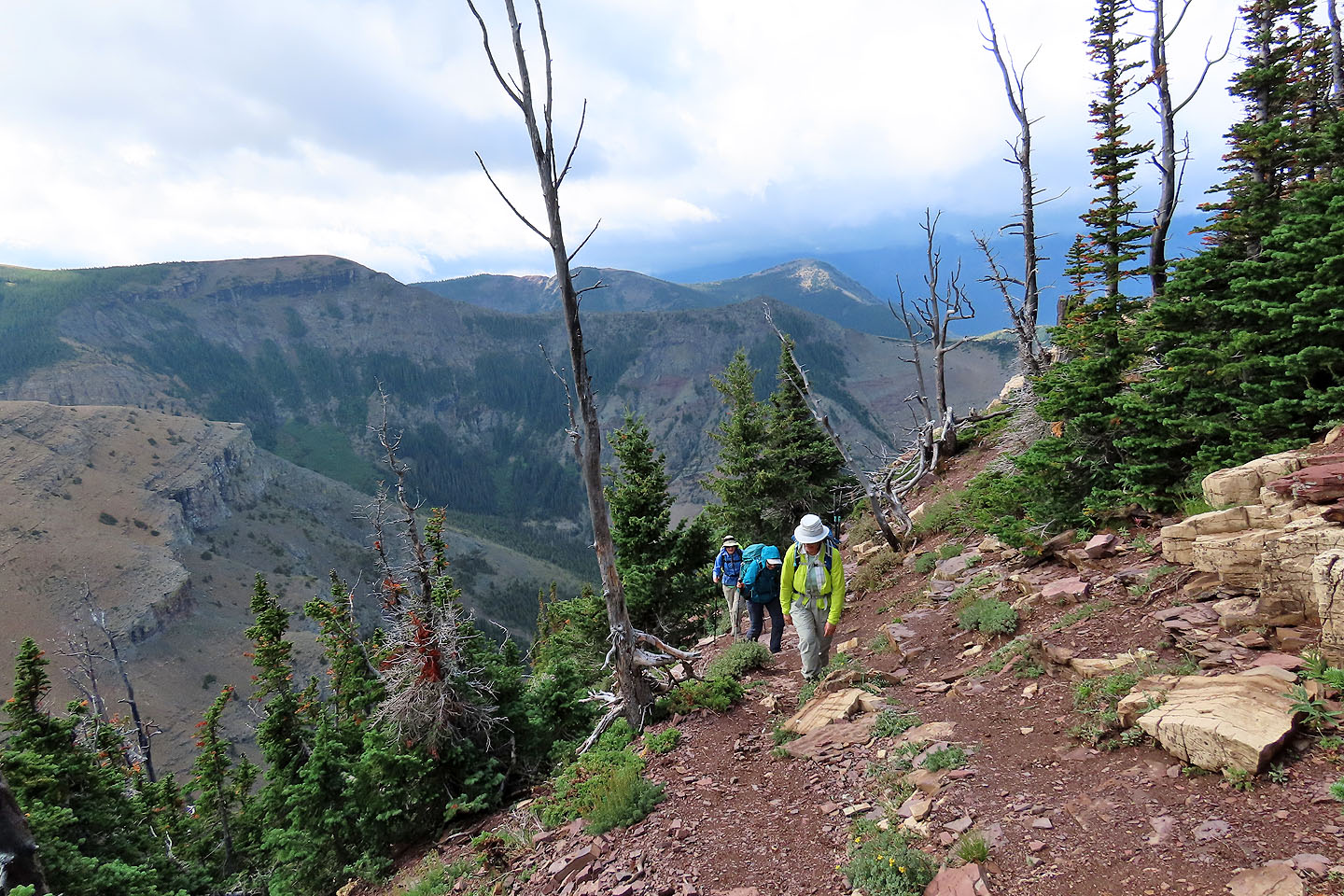 The tail passes through trees before reaching the ridge crest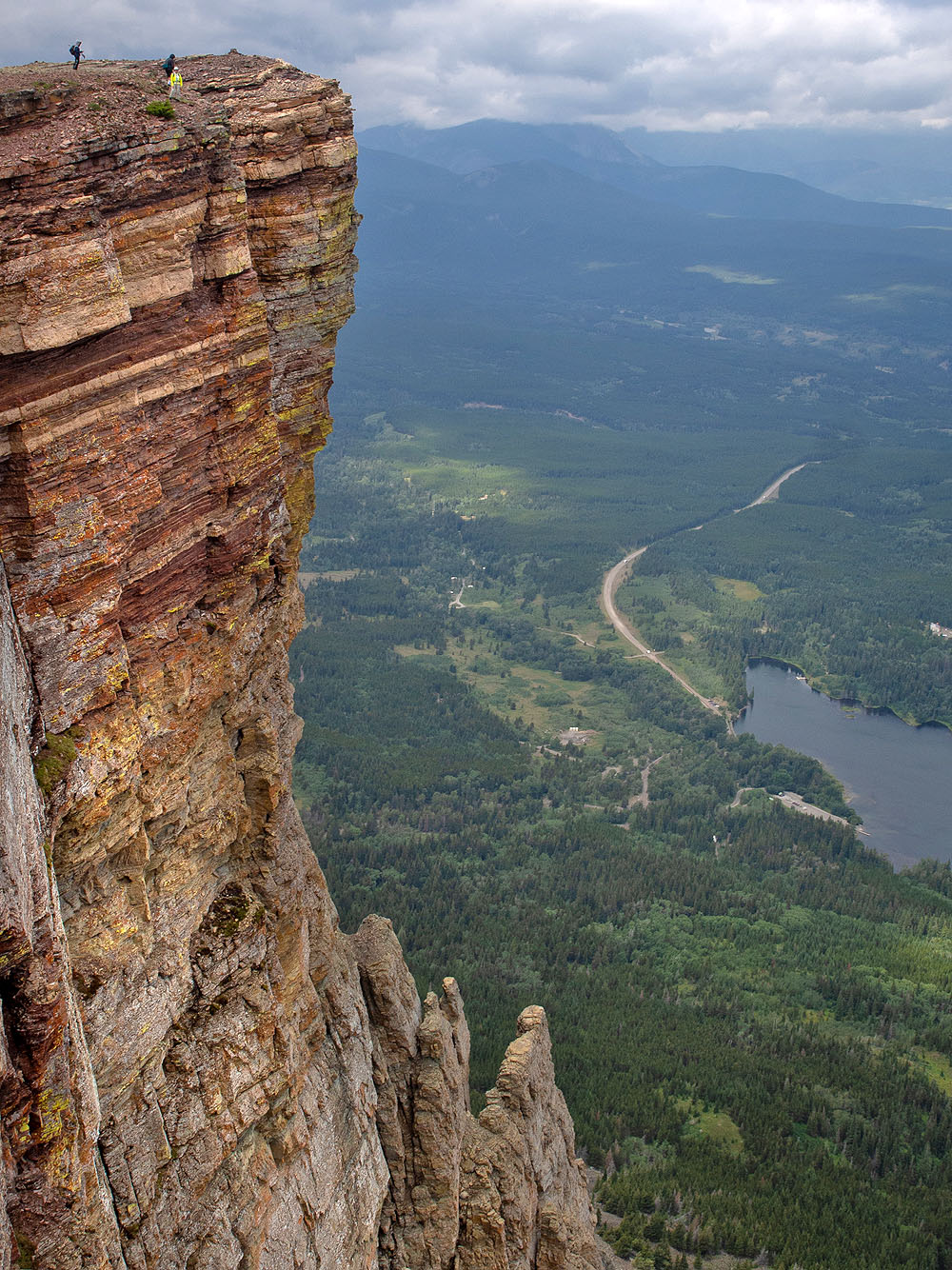 View from the ridge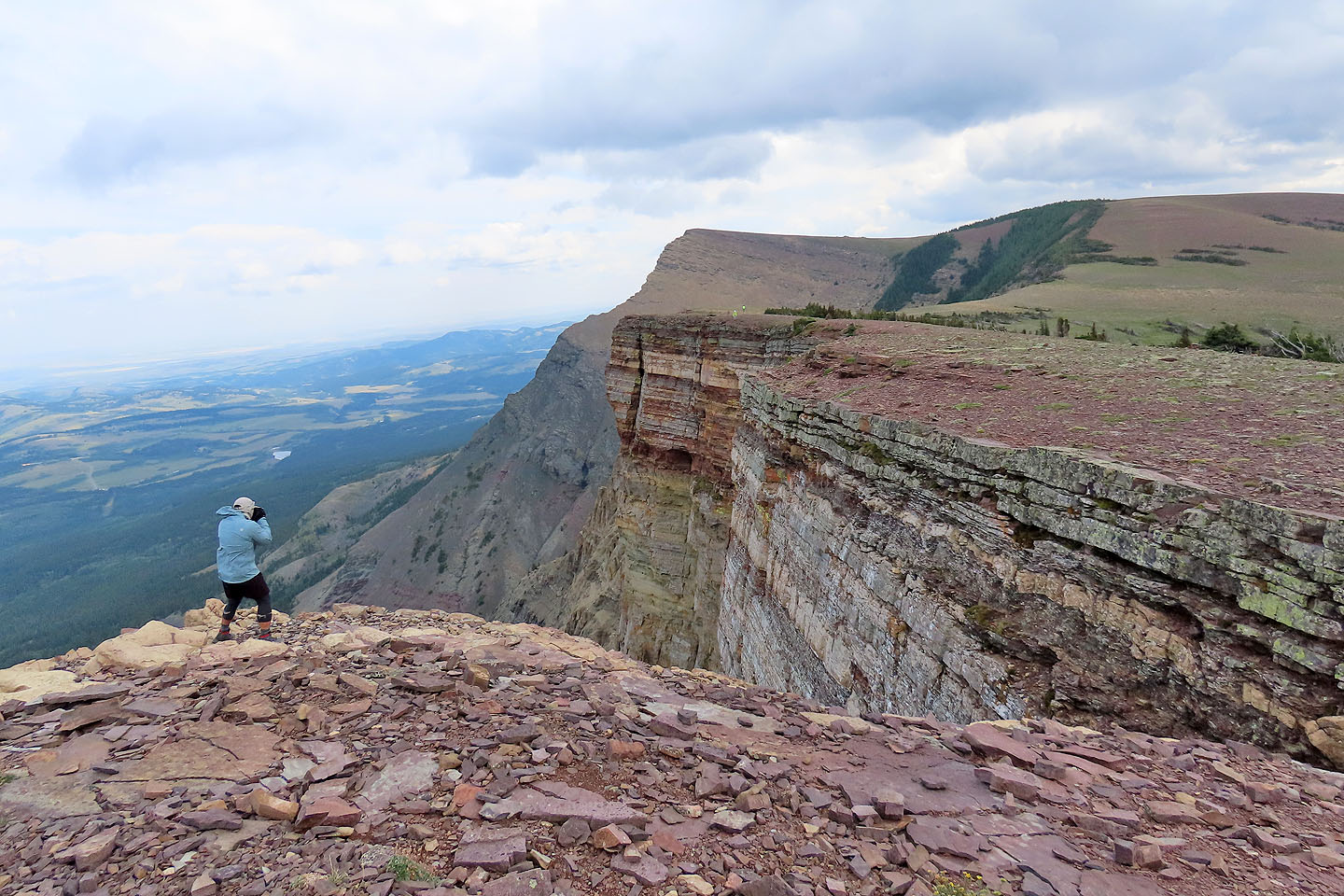 Jonathan photographs Zora and Bernadette (mouse over) with the summit in the background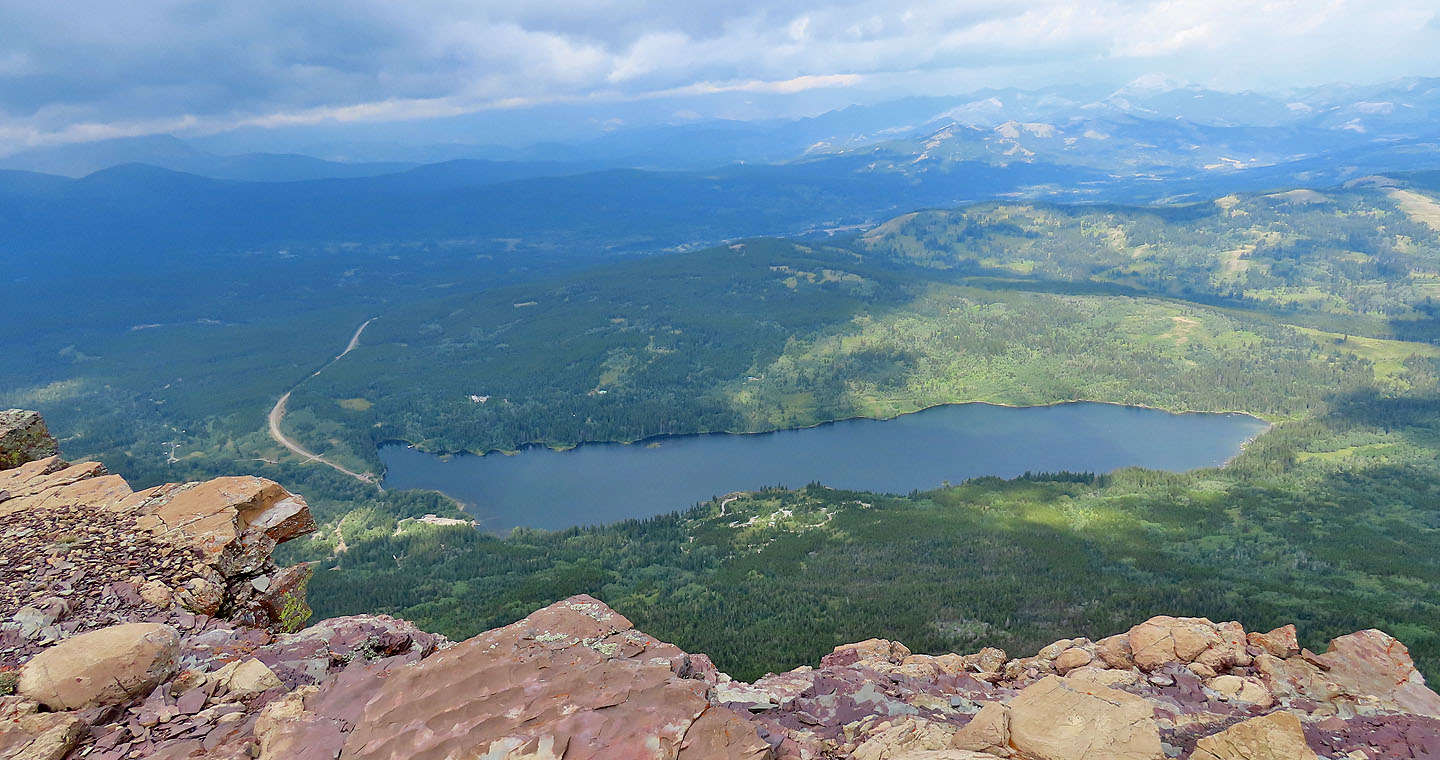 Beaver Mines Lake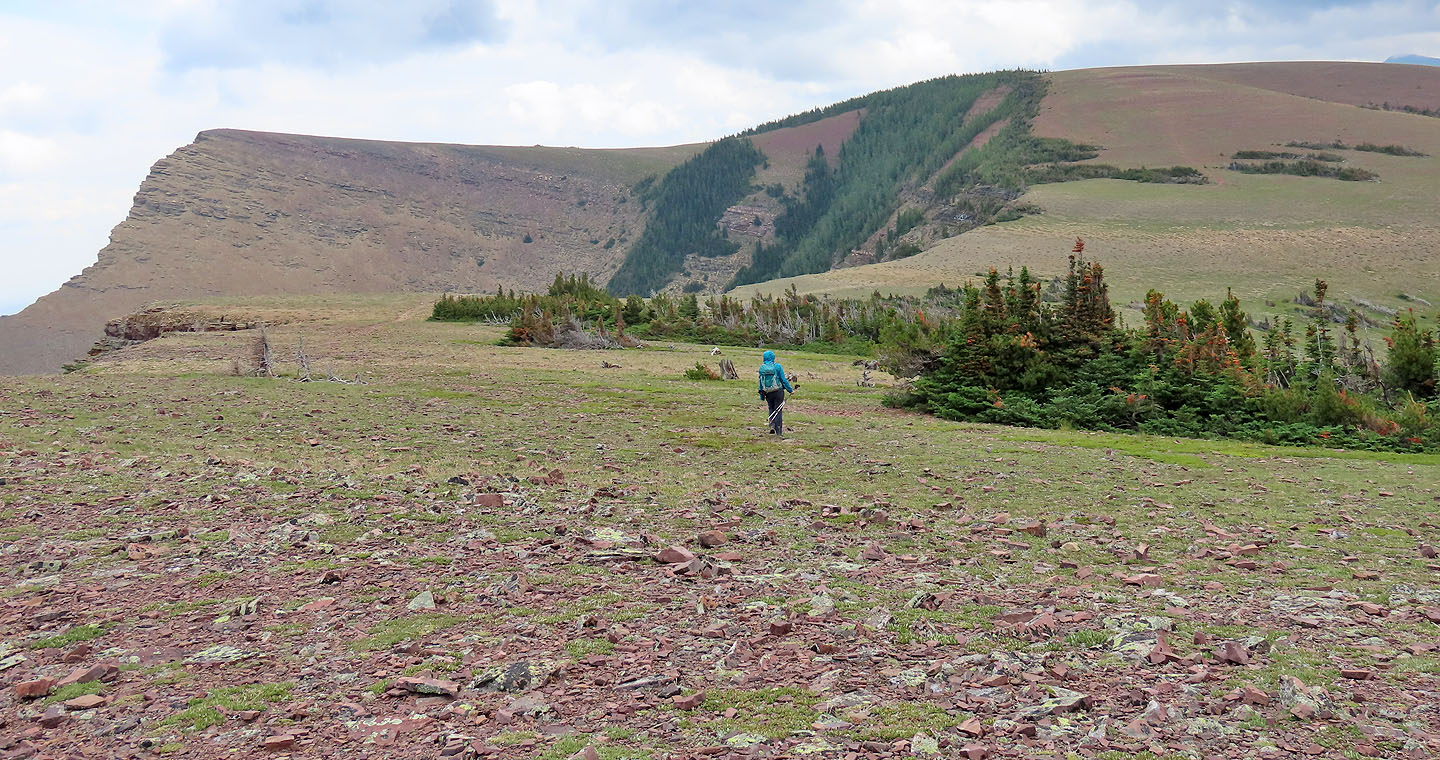 After enjoying the views, we headed to the summit on the left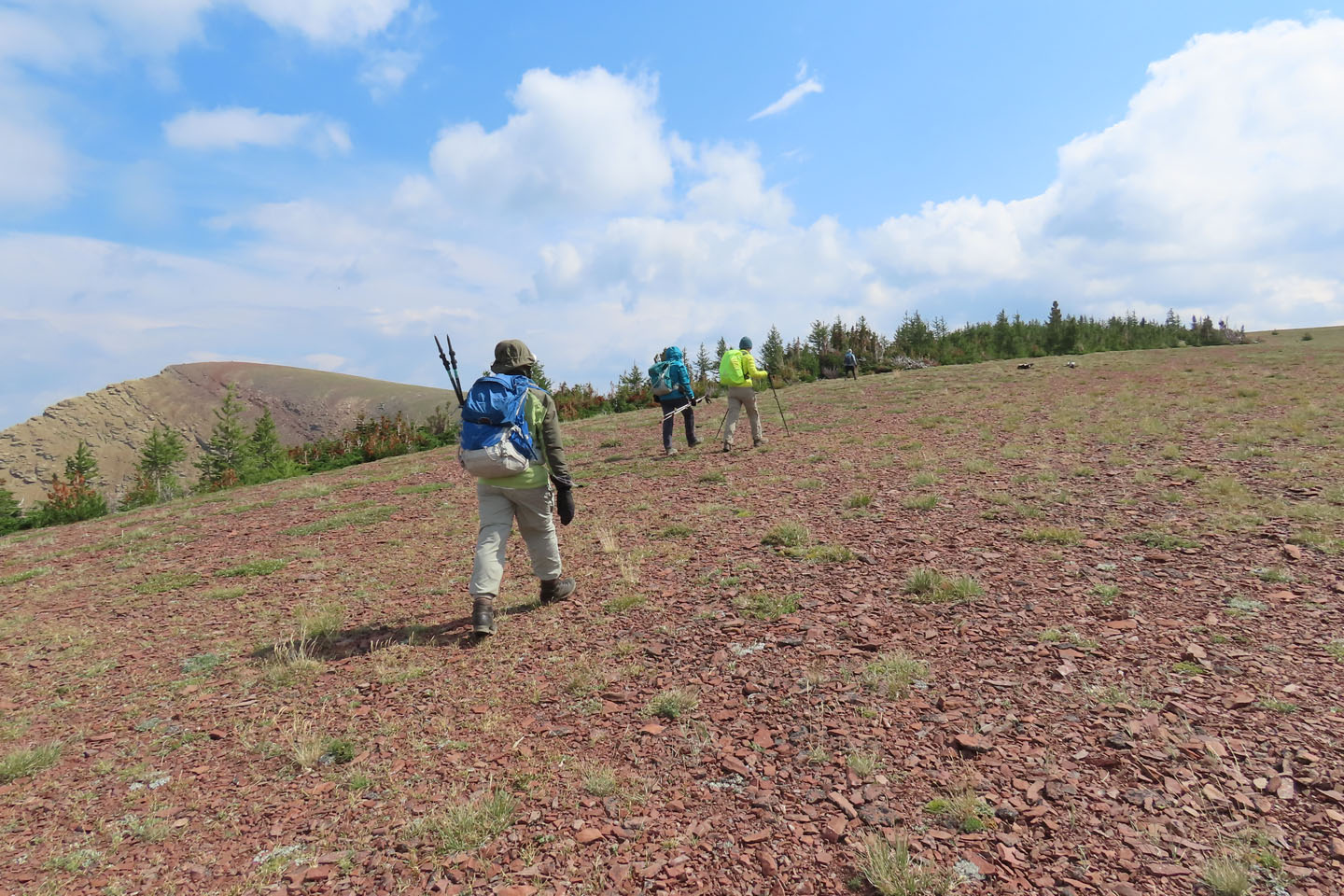 Along the way the sun came out but the wind never eased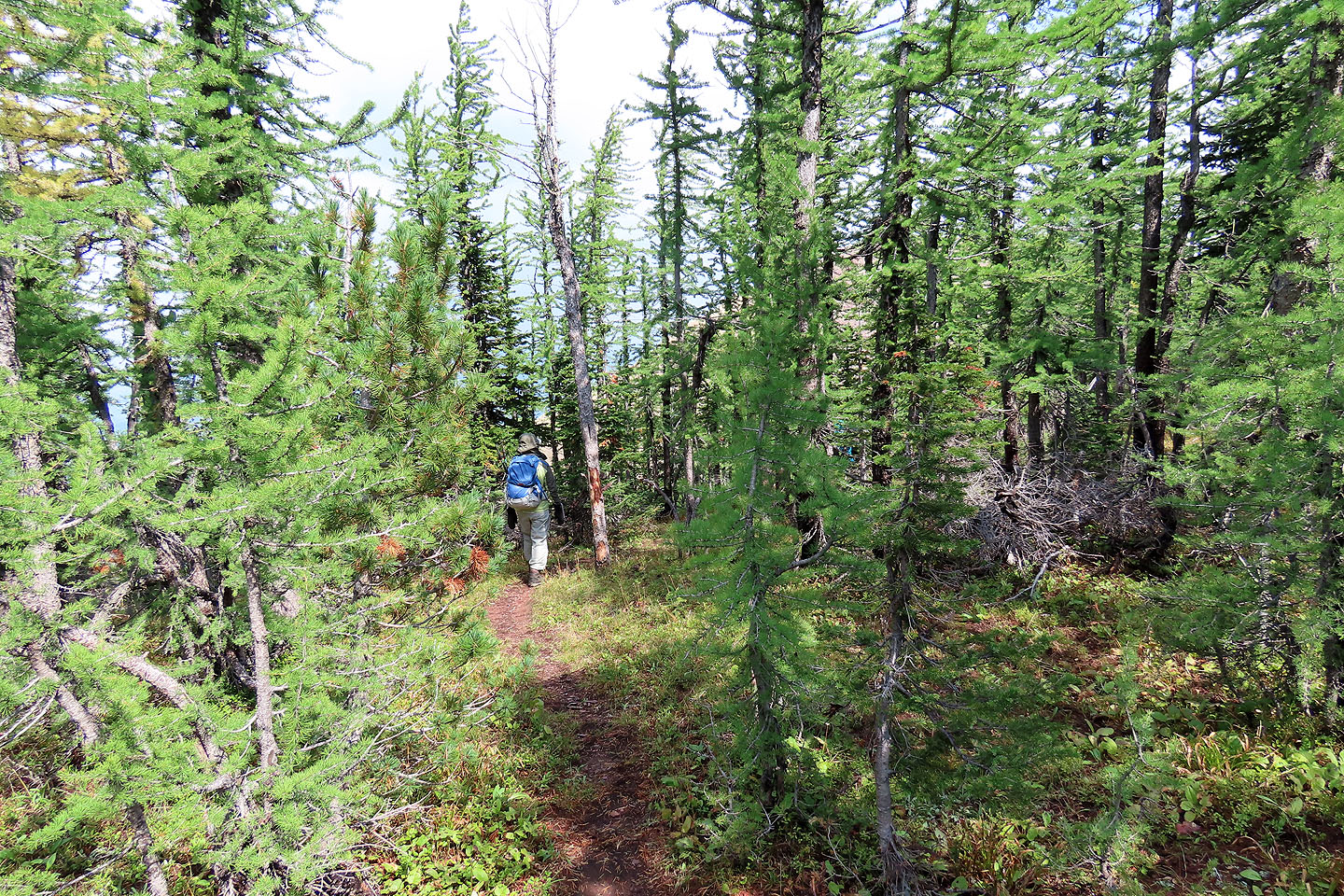 We followed one of two trails that run through the trees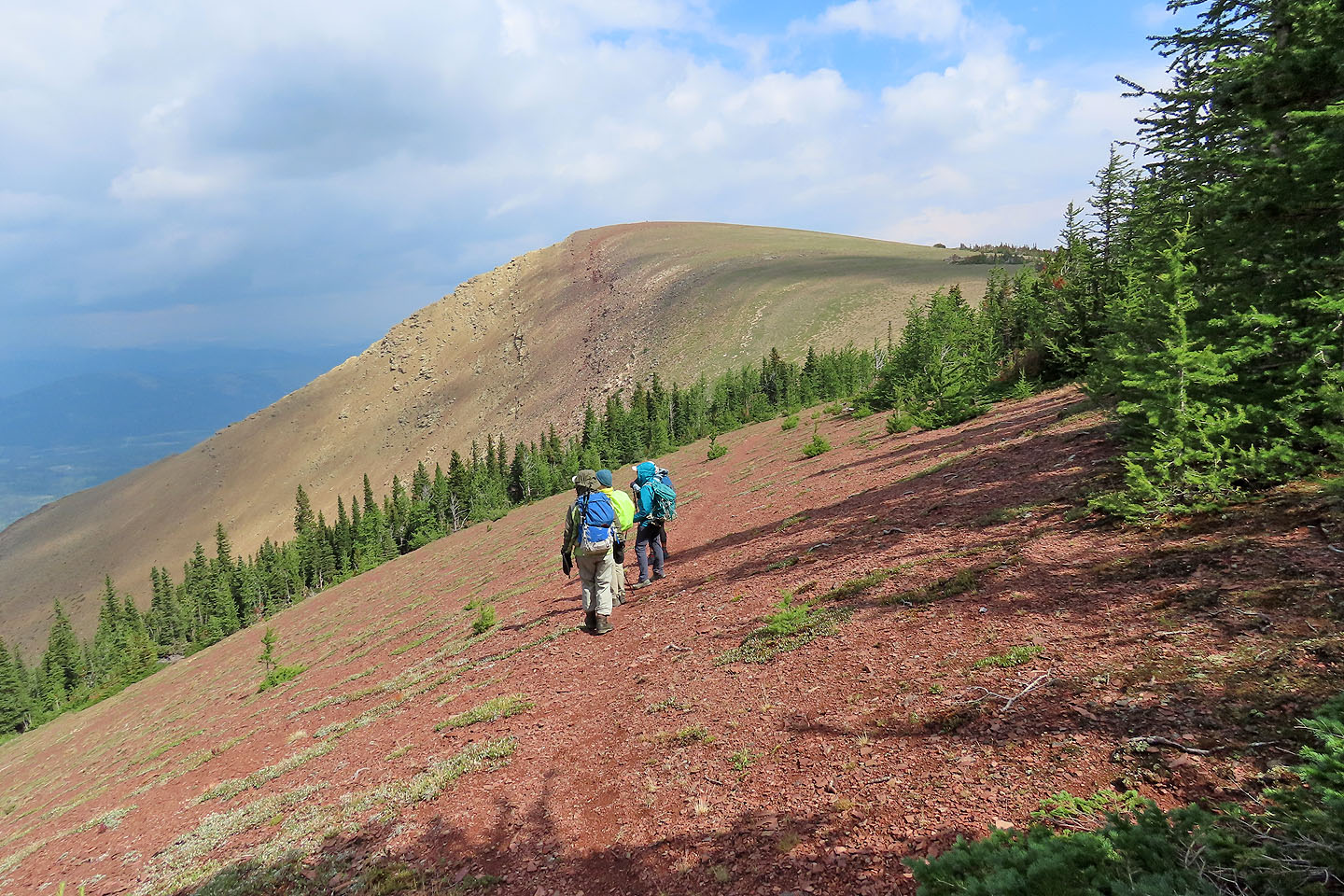 This trail exits the trees sooner than the trail farther east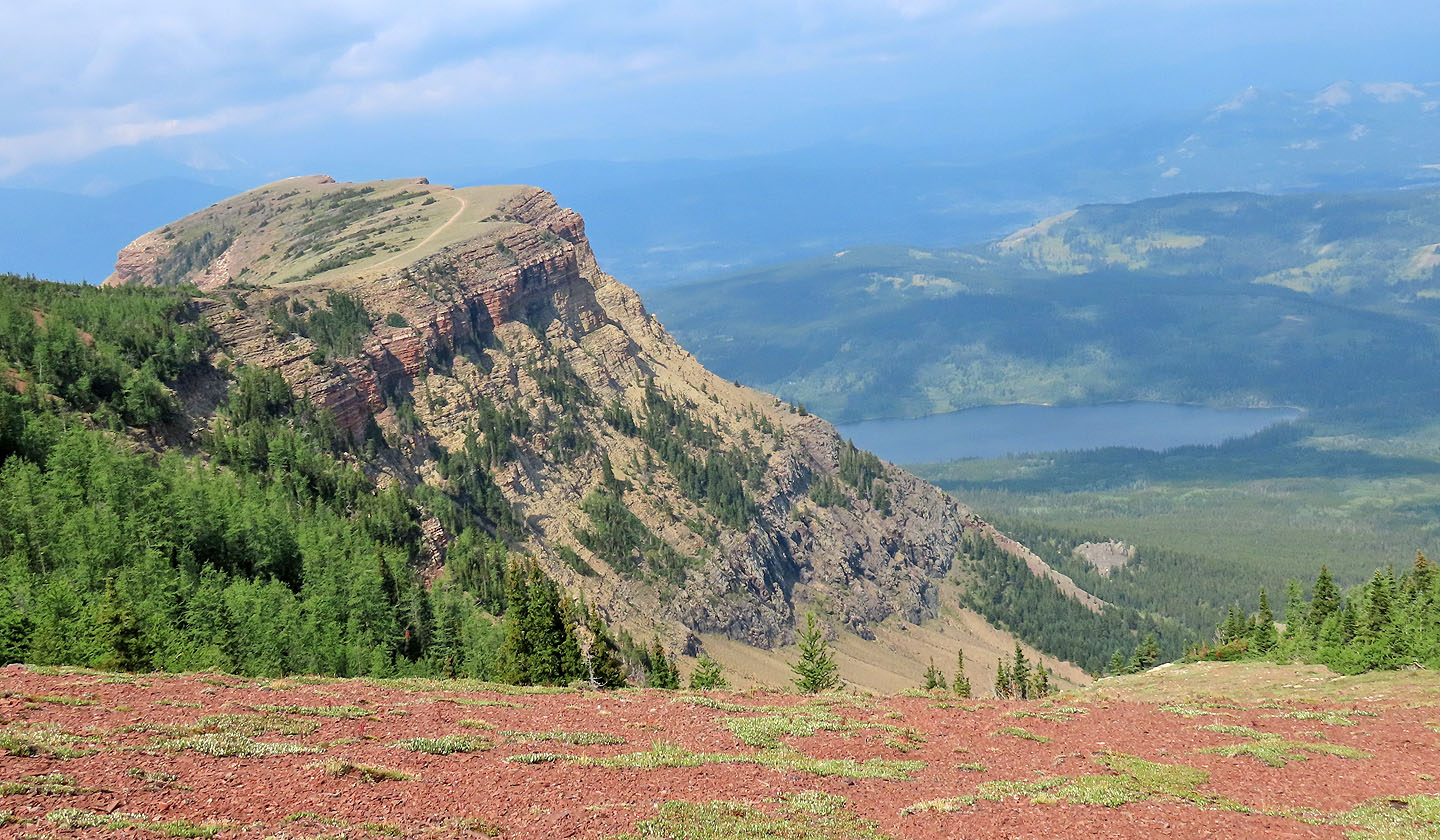 Looking back at the ridge where the trail can be seen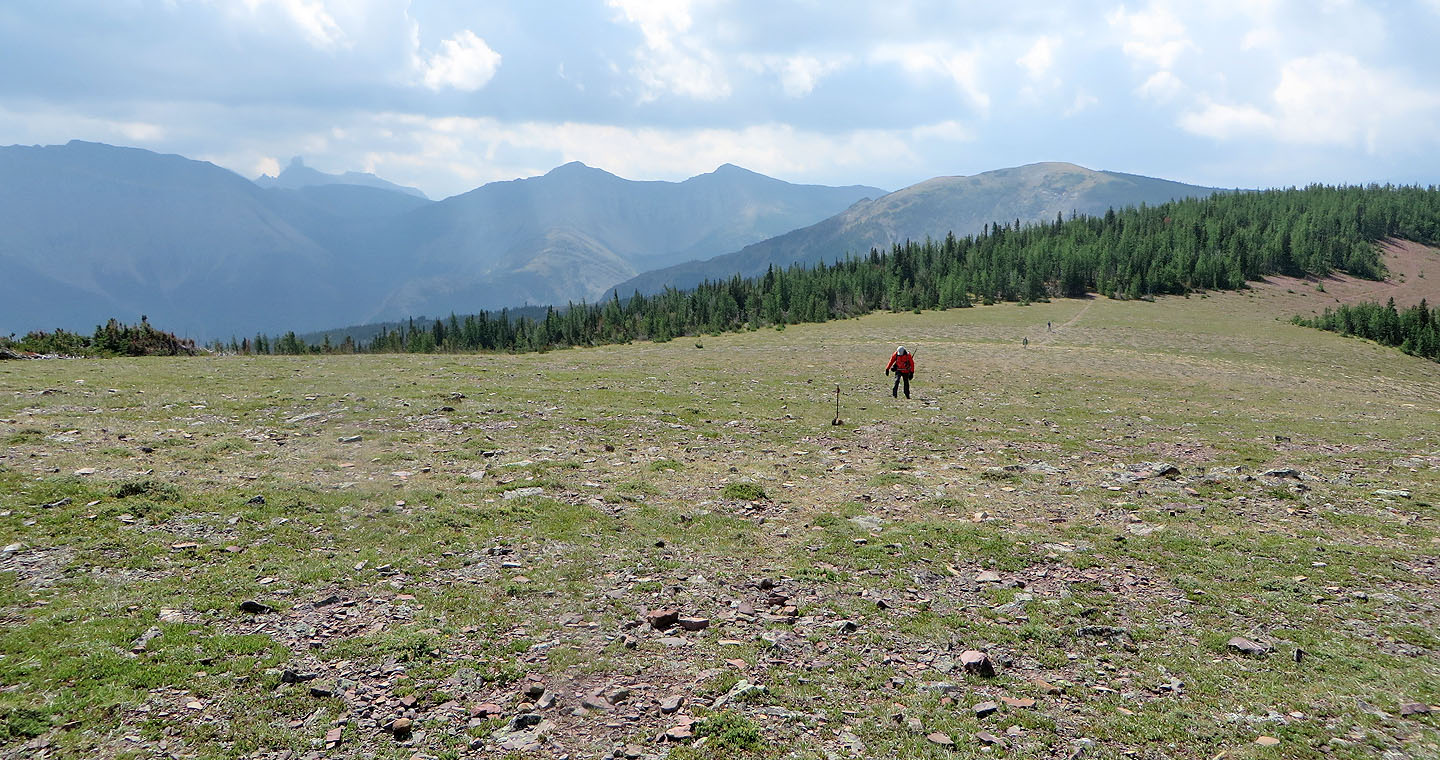 Looking back as we neared the summit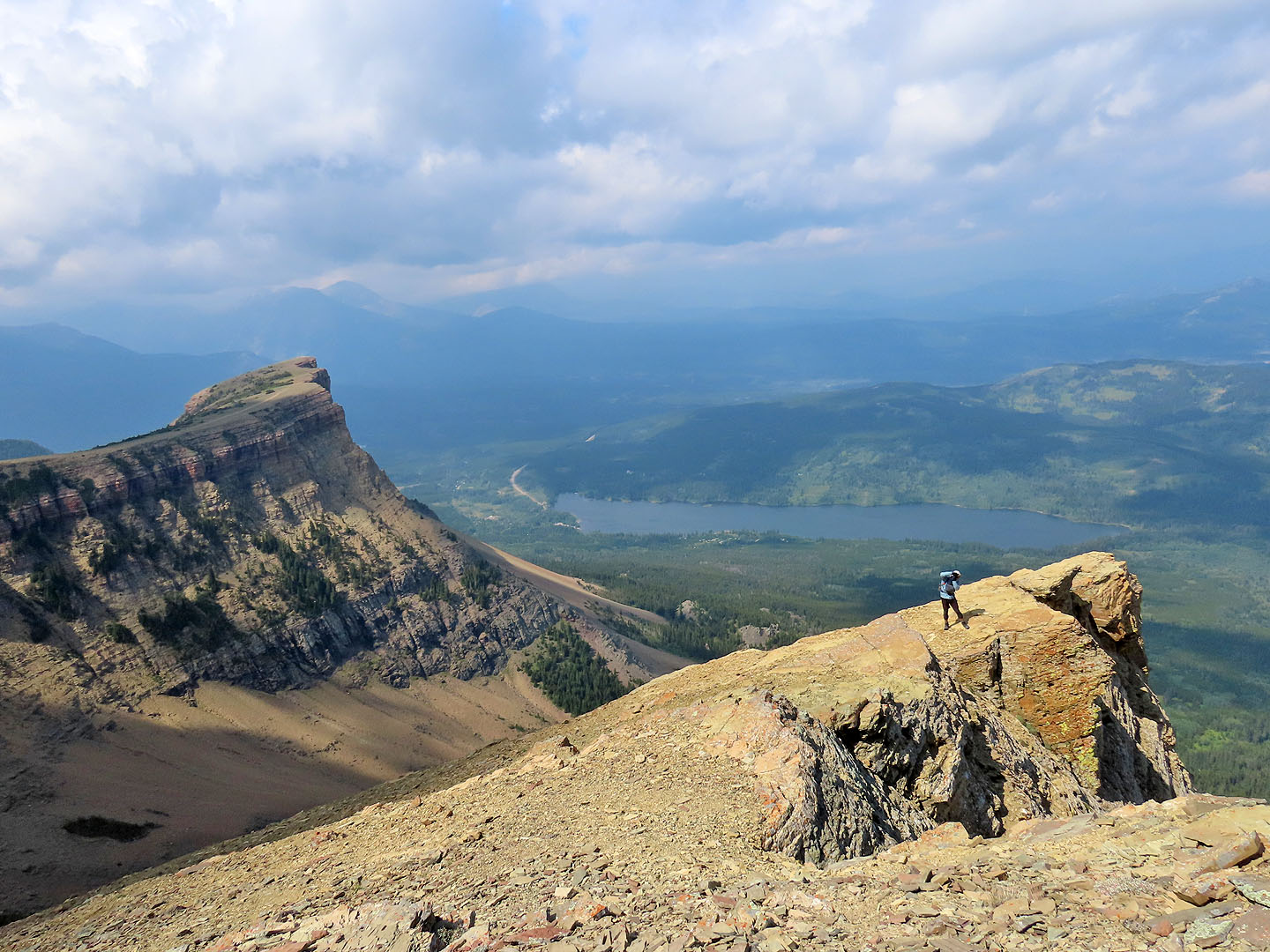 Jonathan took photos from a projecting rock (mouse over for his view)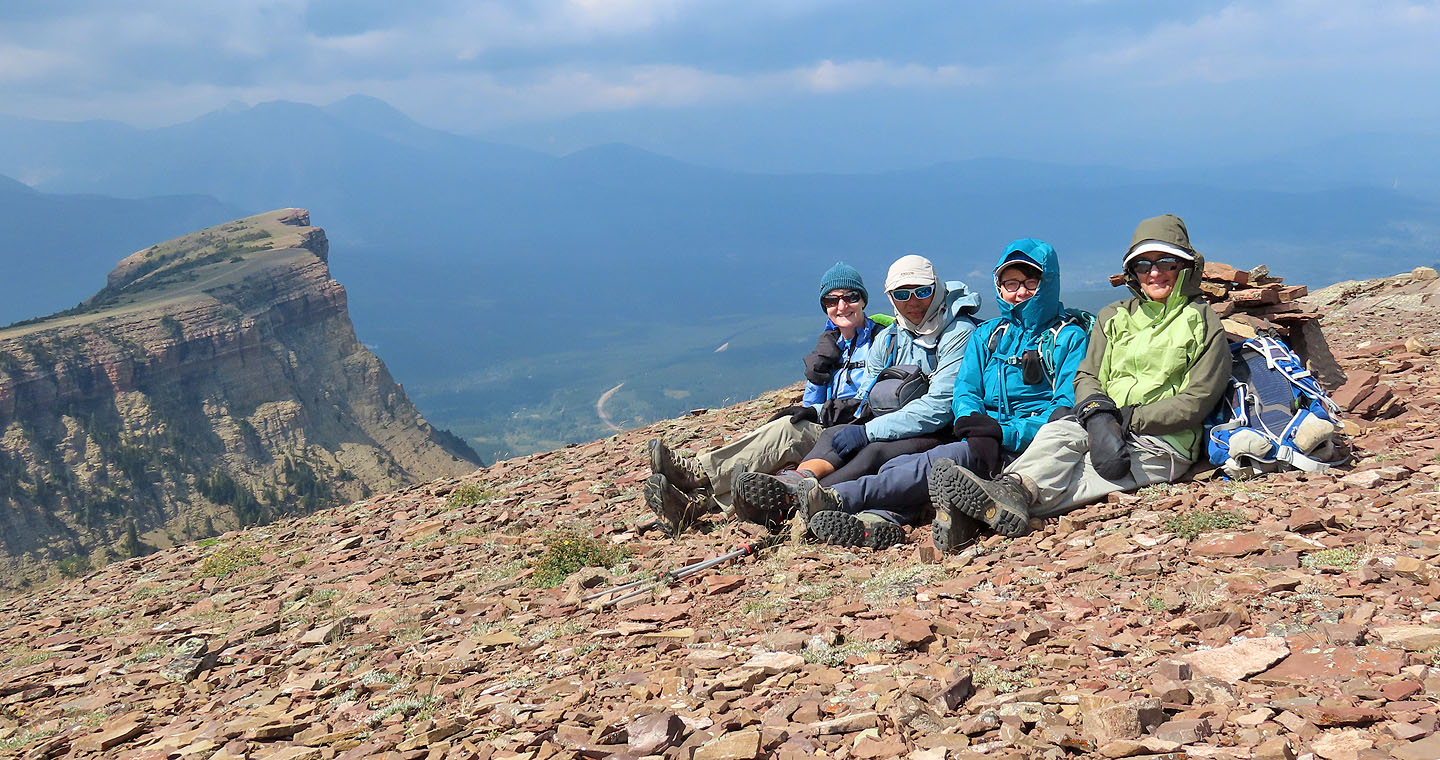 It was too windy for a tripod so I kneeled to take a photo of Bernadette, Jonathan, Dinah and Zora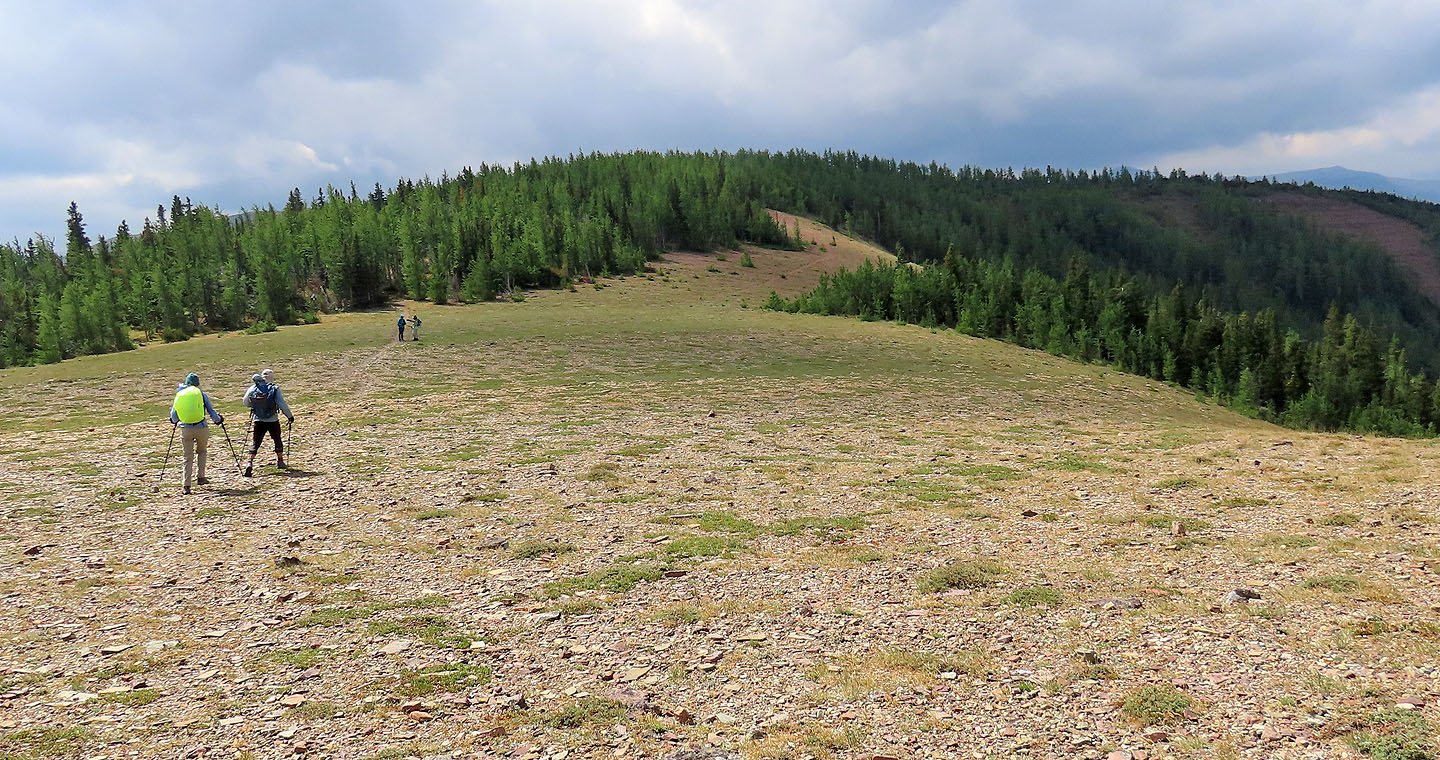 Instead of returning along the trail that runs through the clearing, we went straight into the trees to quickly get out of the wind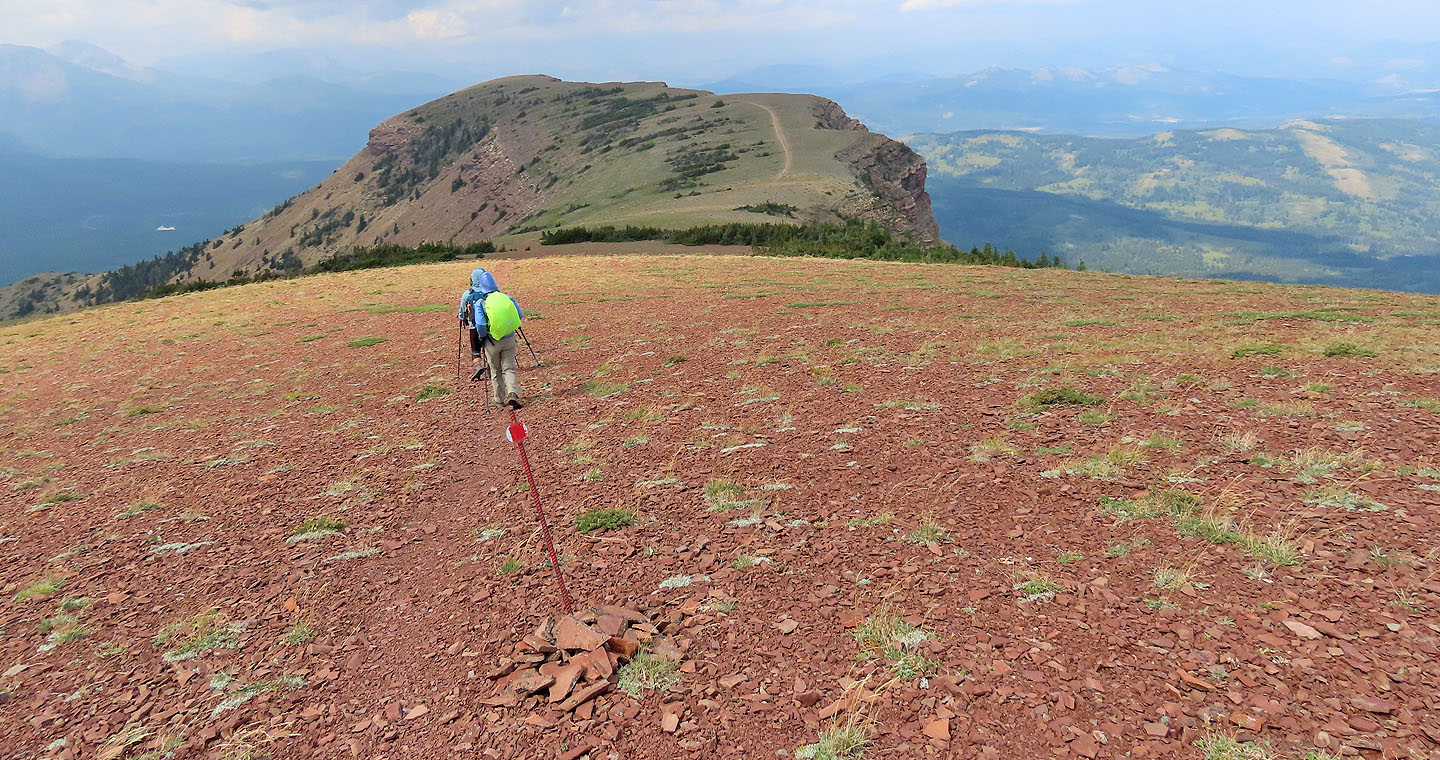 We followed the trail back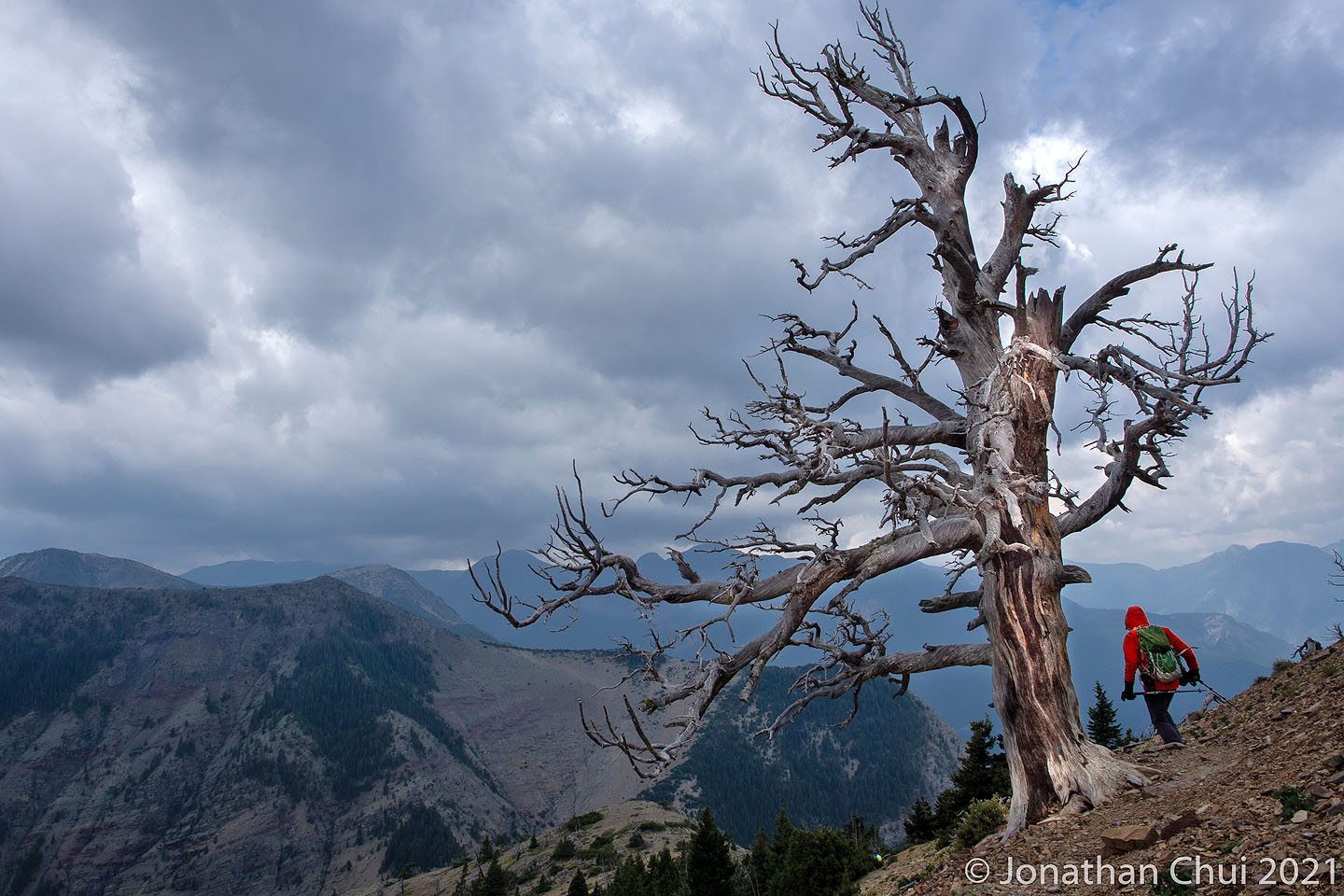 On the descent we stayed on the main trail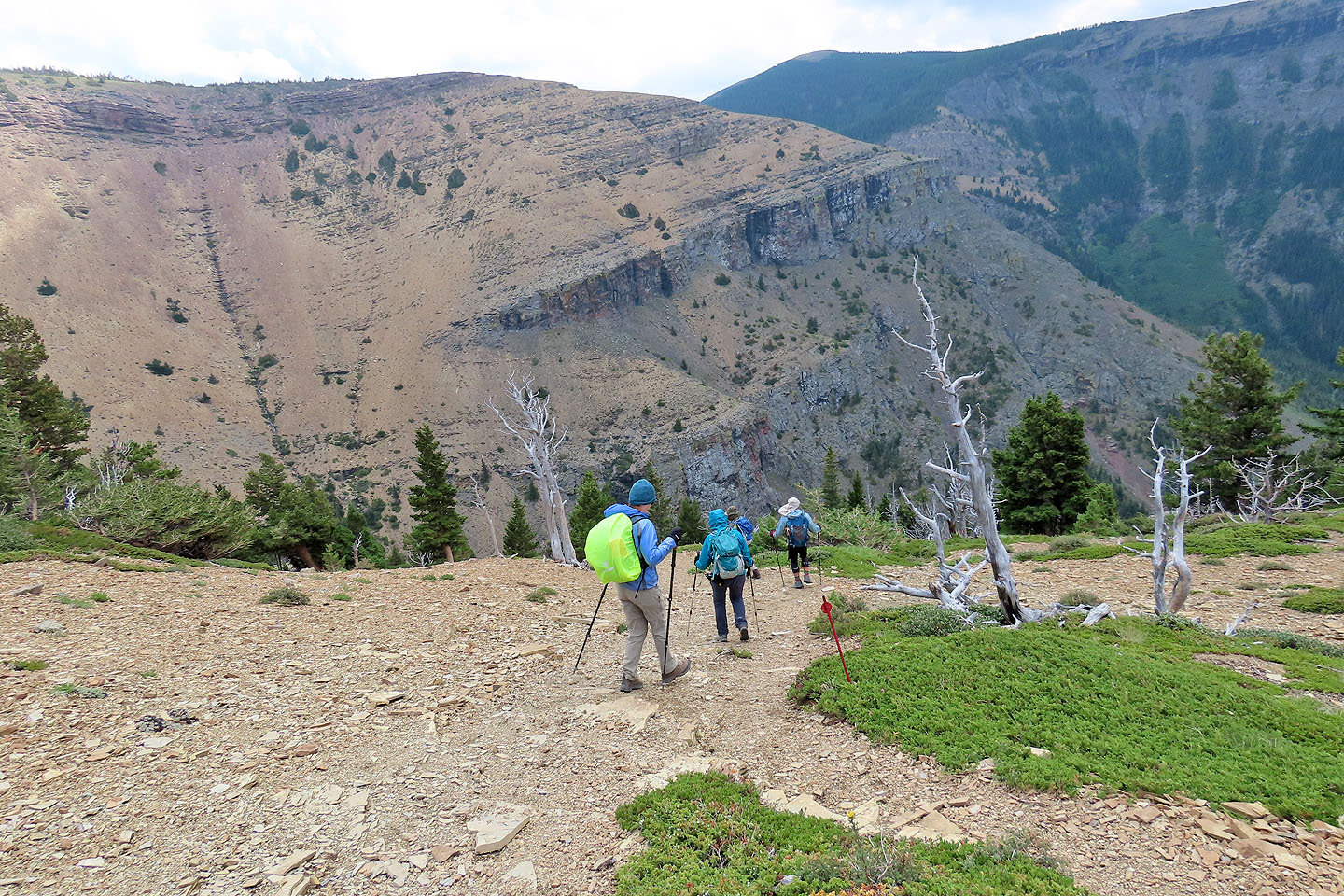 Continuing down the trail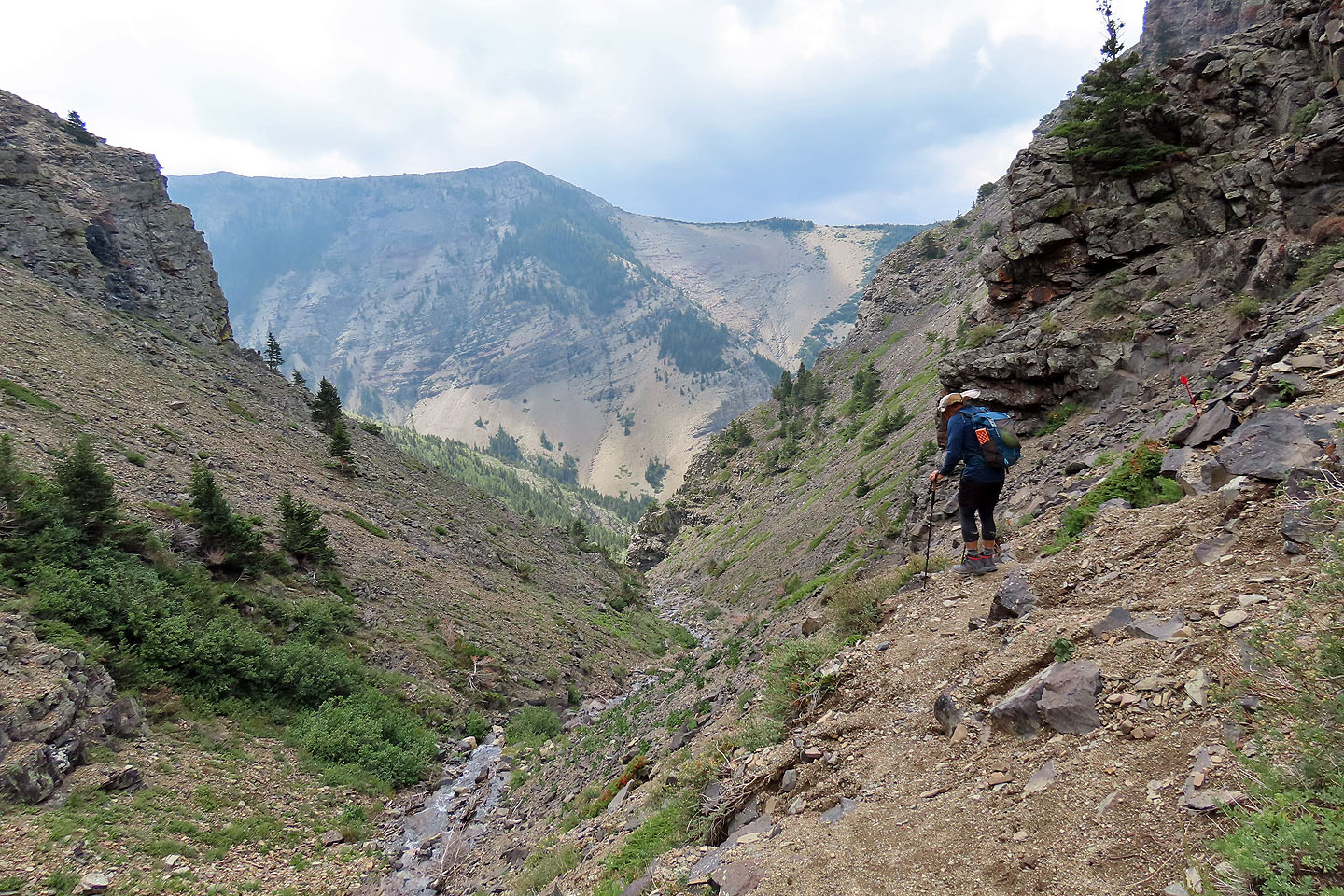 Hiking back down the gully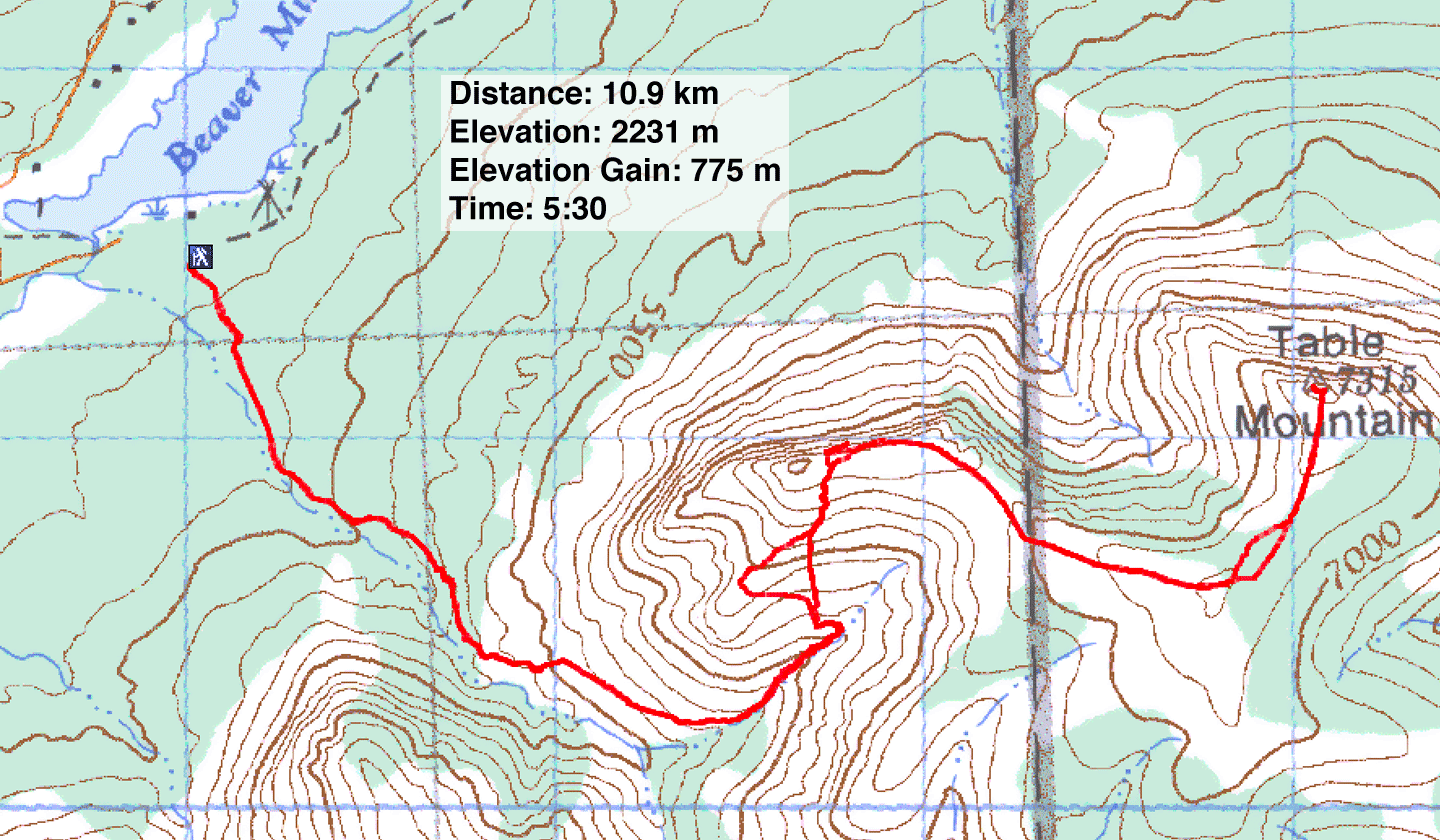 82 G/8 Beaver Mines