bobspirko.ca | Home | Canada Trips | US Trips | Hiking | Snowshoeing | MAP | ABOUT

Barnaby Ridge
Castle Provincial Park, Alberta
September 6, 2009
Distance: 7.5 km
Cumulative Elevation Gain: 1270 m
In good weather Dinah and I could have overlooked the bushwhacking, side-sloping and scree-bashing, but having to also contend with freezing rain and high winds made our ascent of Barnaby Ridge miserable.
After climbing Southfork Mountain last year, we wanted to return to bag nearby Barnaby Ridge. After studying a map, it appears easily ascended via the west drainage. Following logging roads and cutblocks, we reached the drainage only to find it choked with dense bush and wet with recent rain. We made our way to the left side of the drainage and found easier passage near the edge of the forest. Continuing alongside the drainage, trees gave way to low bushes and grass and then to scree. That's when the weather turned bad. We continued our ascent anyway.
Fortunately when we summited the weather began to clear, and the wind abated. Our discomfort was forgotten as we gazed at the colourful scenery around us. After our visit on top, we started descending only to be struck again by fierce winds. But we came down fast on good scree until we reached vegetated slopes. Then we bushwhacked back to the logging road. I don't know if there's a better ascent for Barnaby Ridge, but certainly better weather is possible!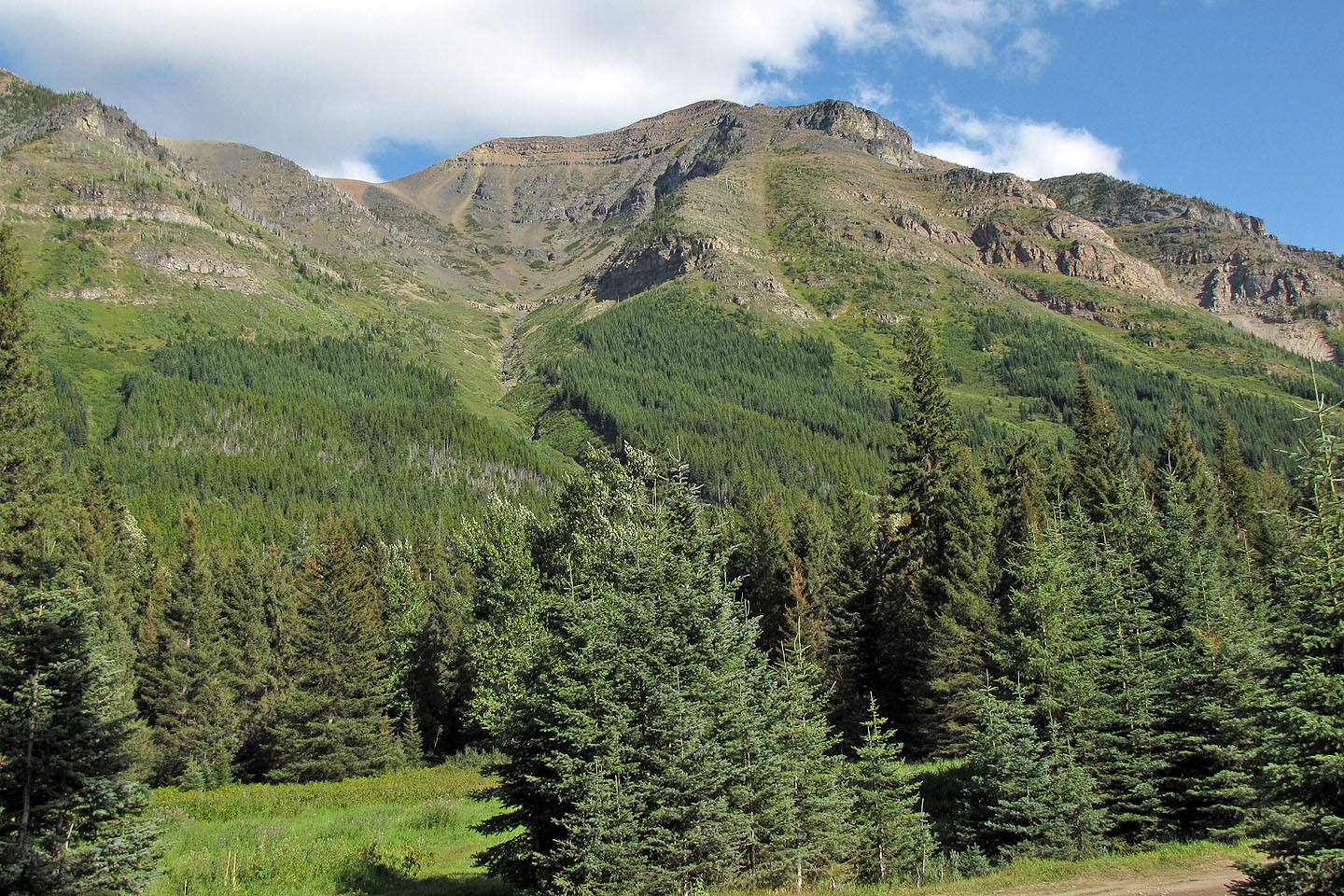 Barnaby Ridge seen from the road at end of our trip (mouse over for our approximate route)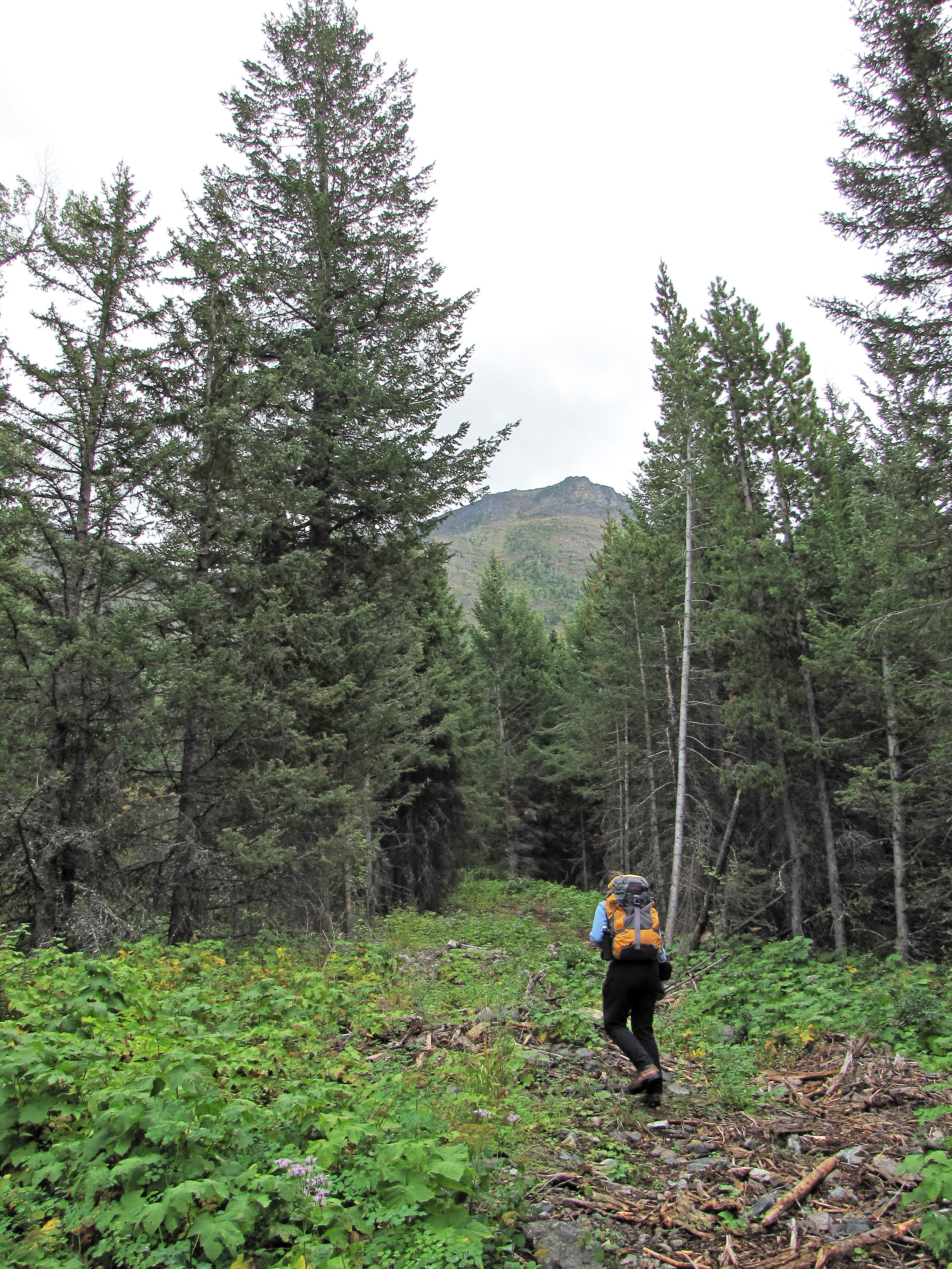 Following a logging road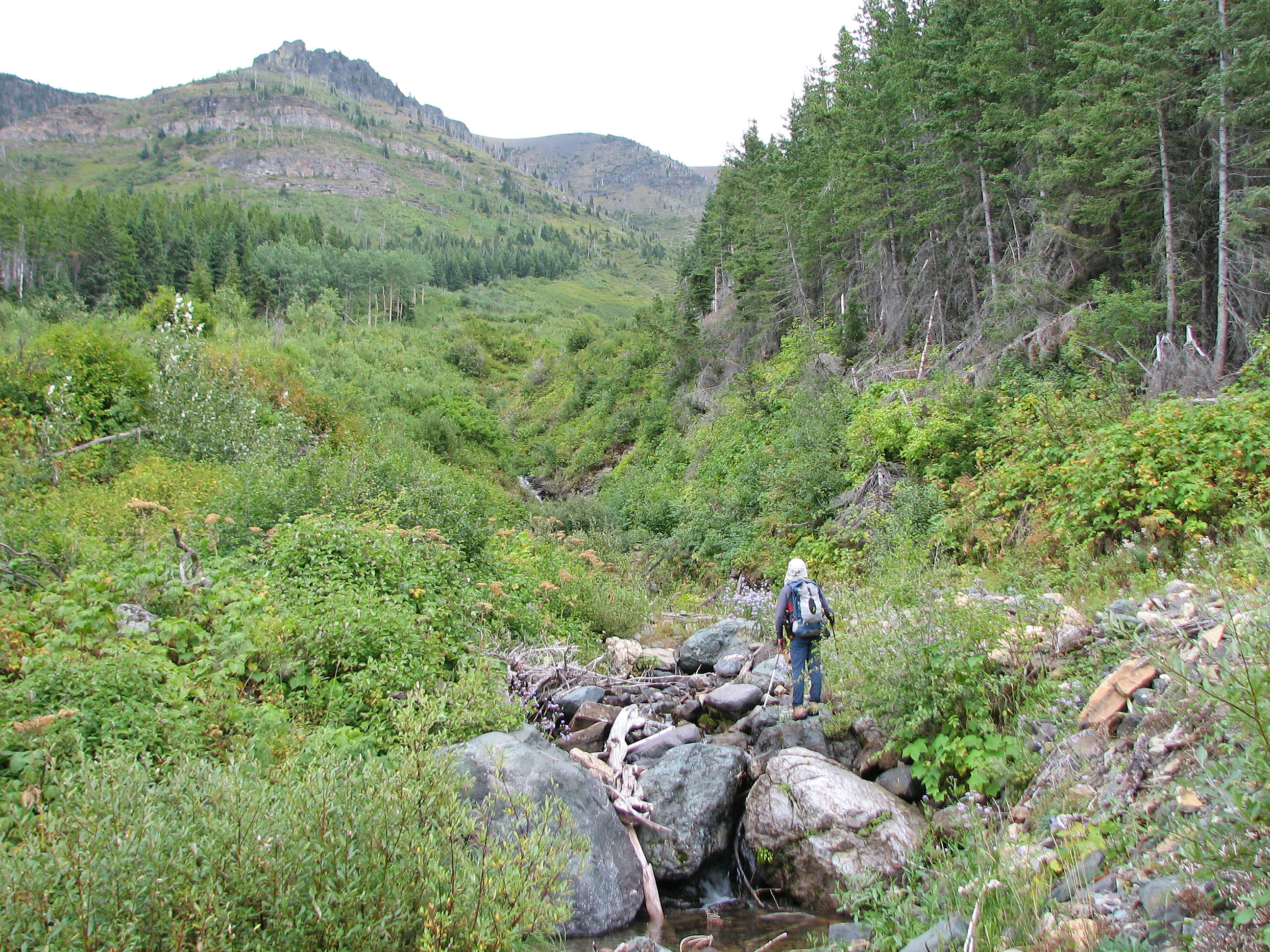 When the road ended, we headed to the edge of the forest left of the drainage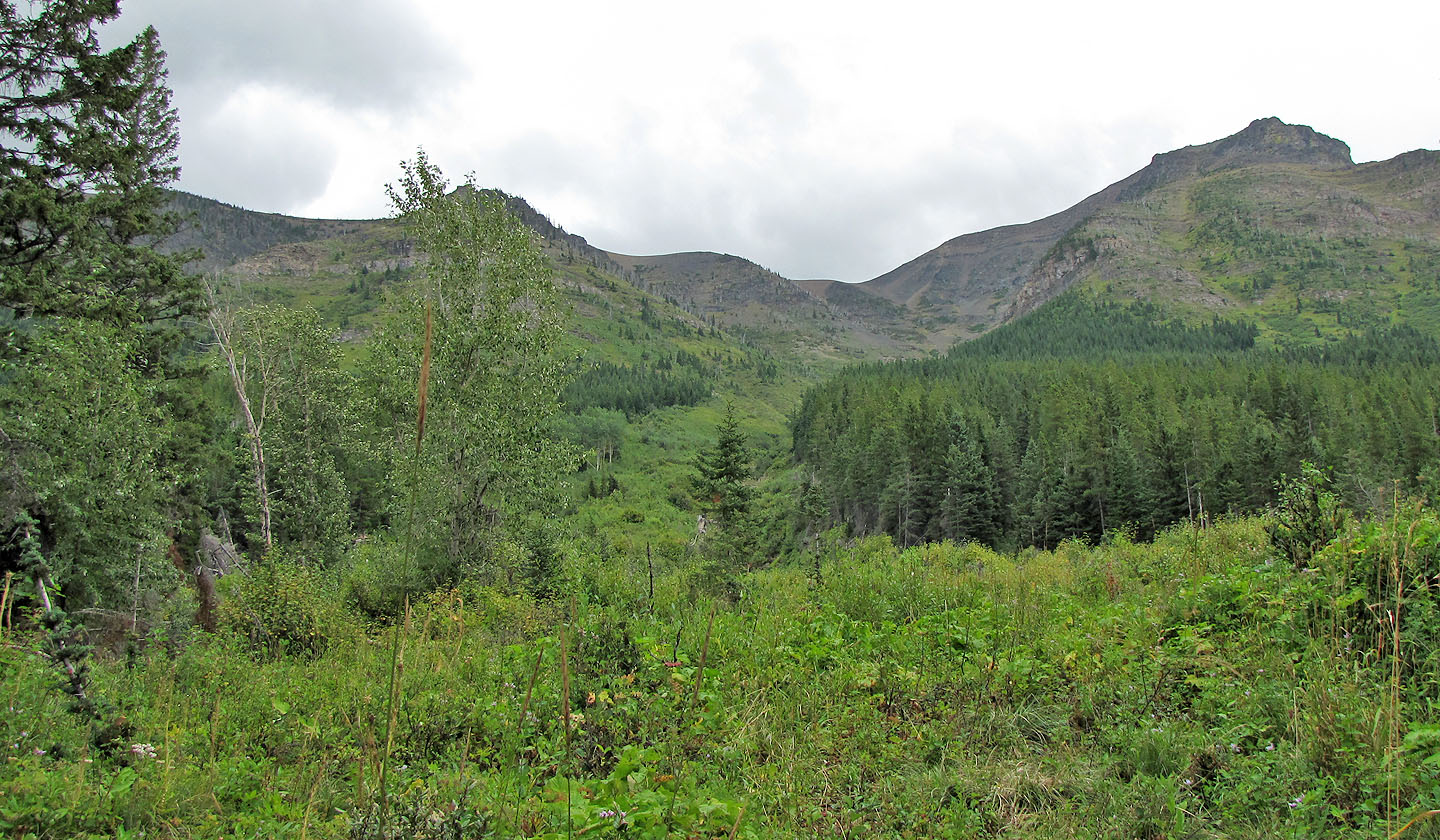 Looking up the drainage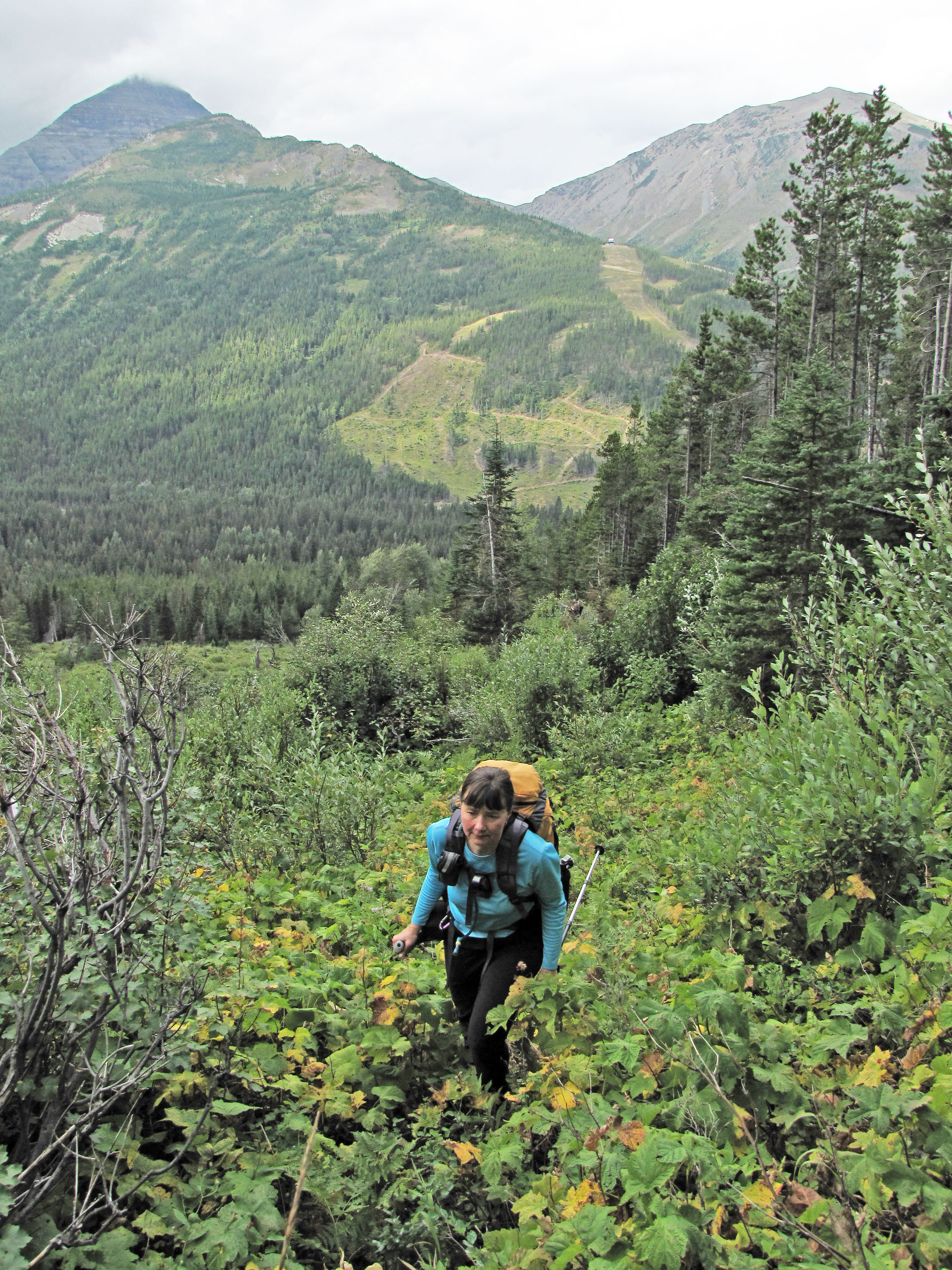 More bushwhacking than we cared for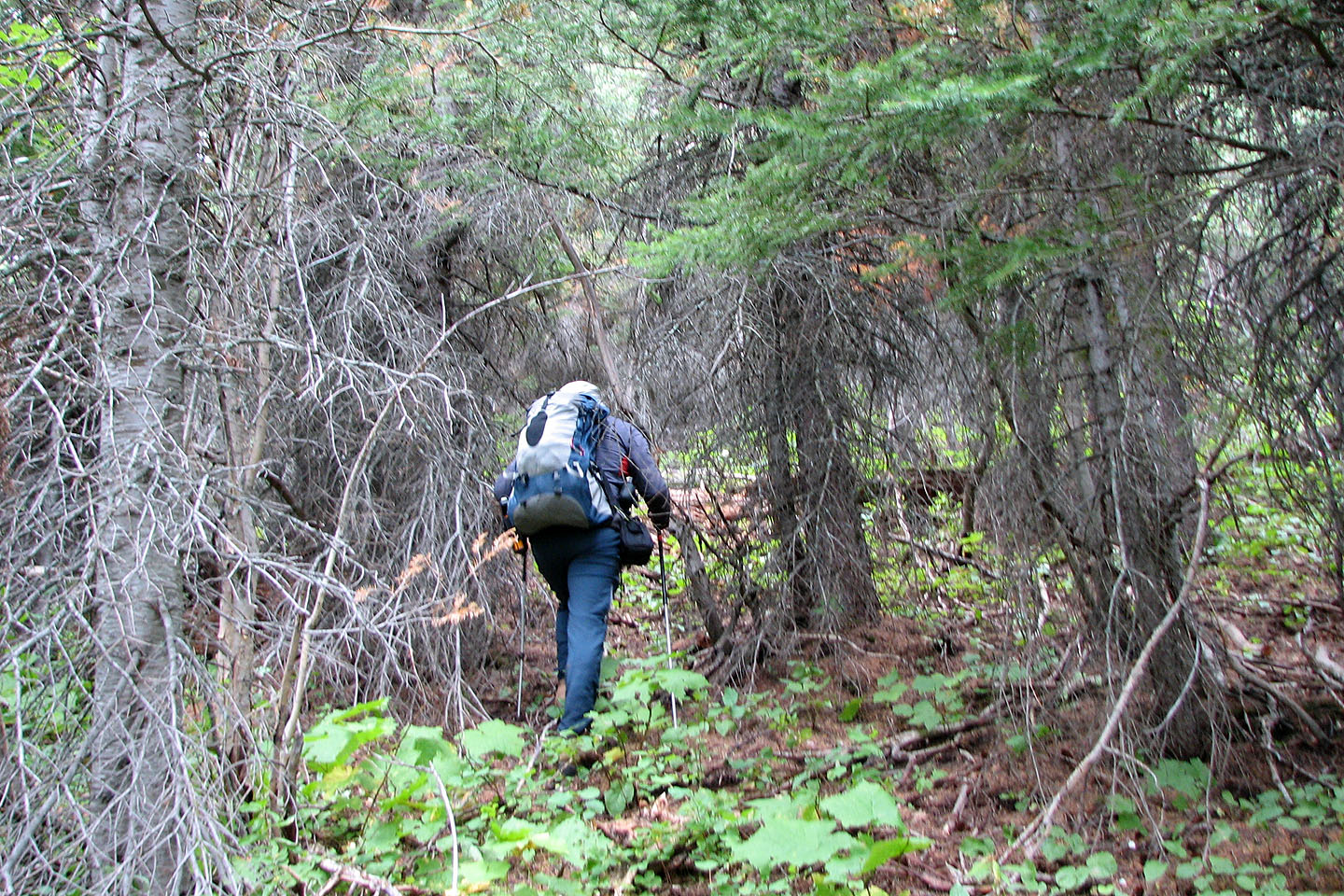 Travel was easier in the trees when there was no deadfall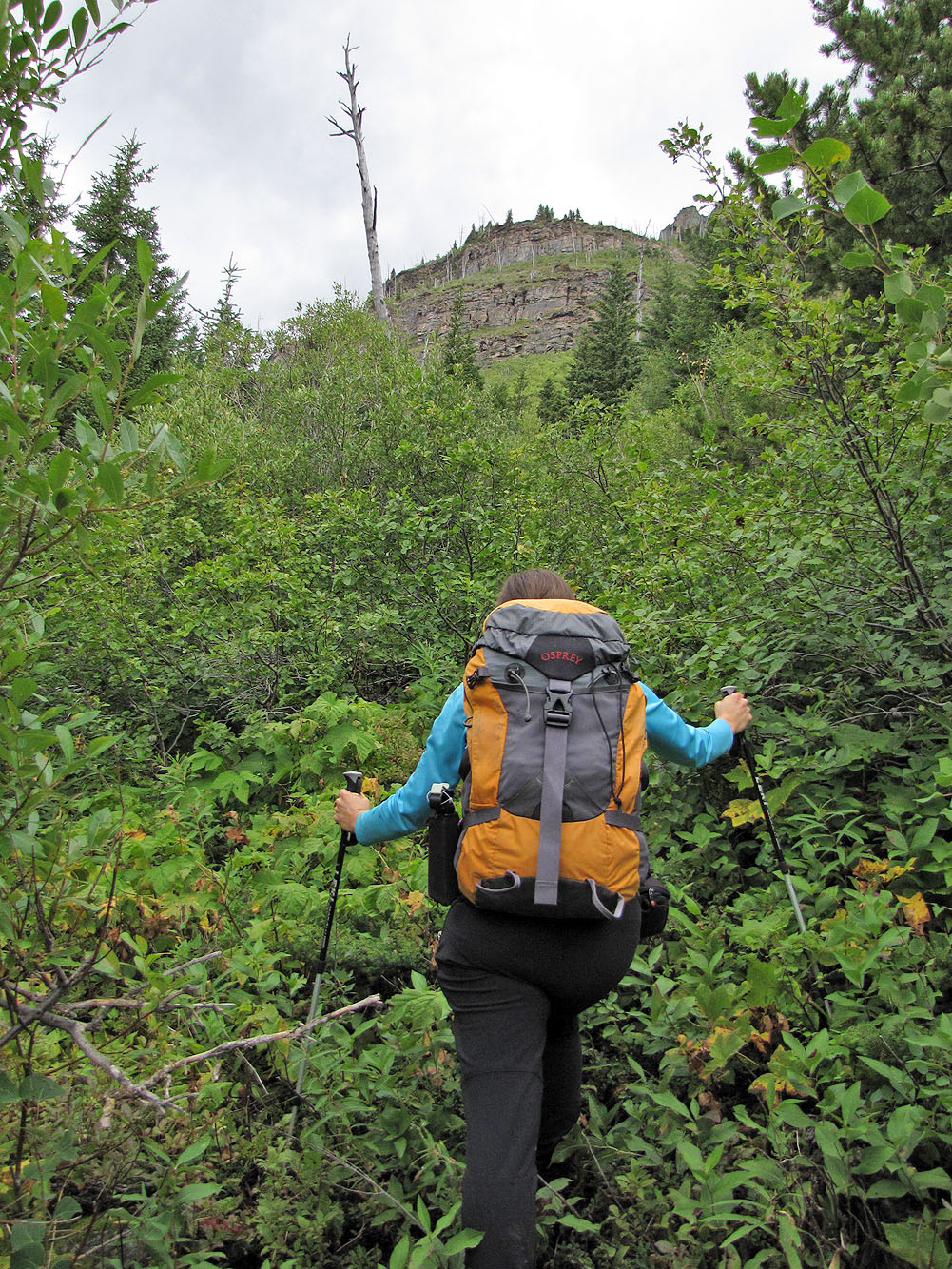 On a nice day, it might be fun scramble up the cliffs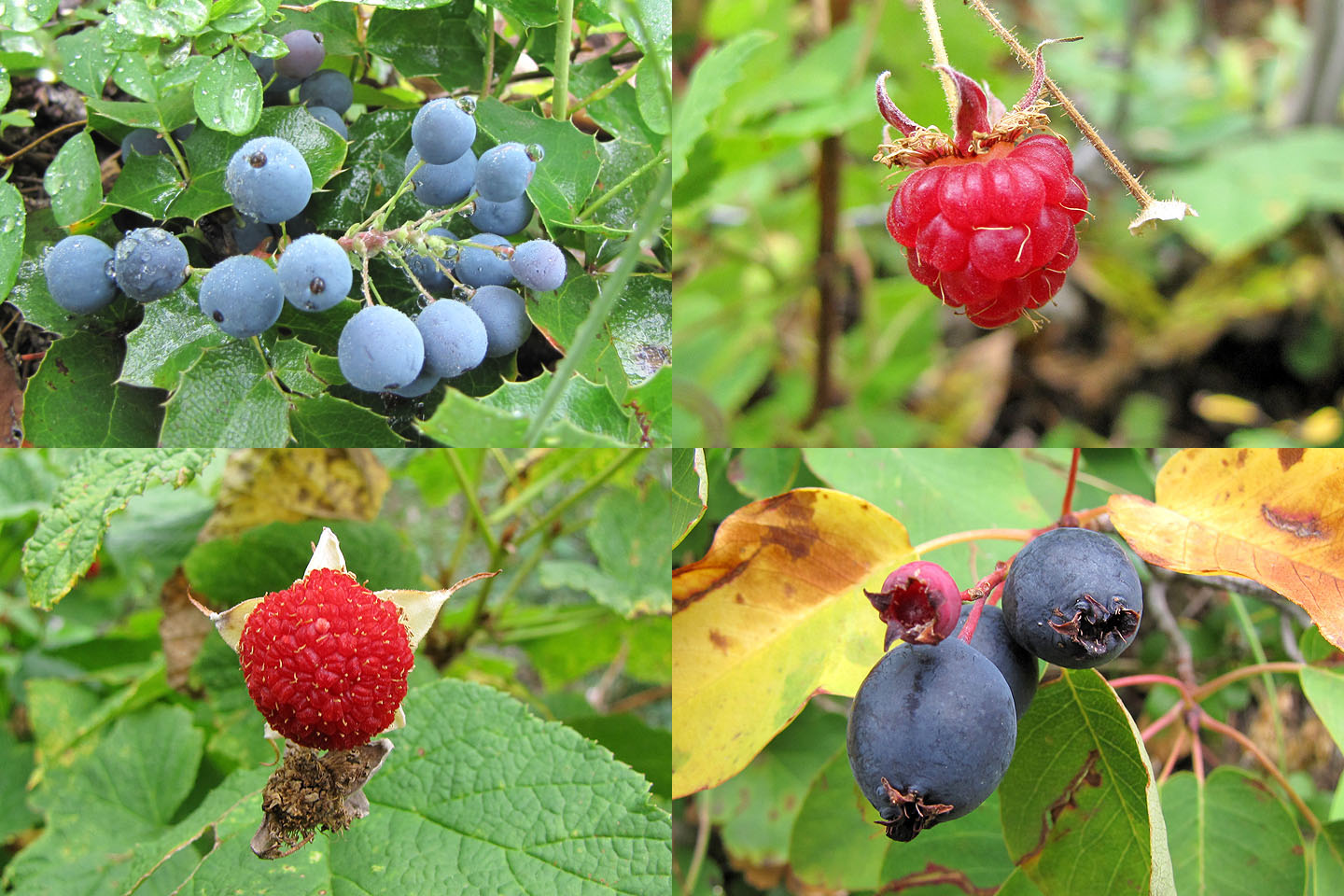 Edible berries (clockwise): Oregon grapes, raspberries, Saskatoon and thimble berries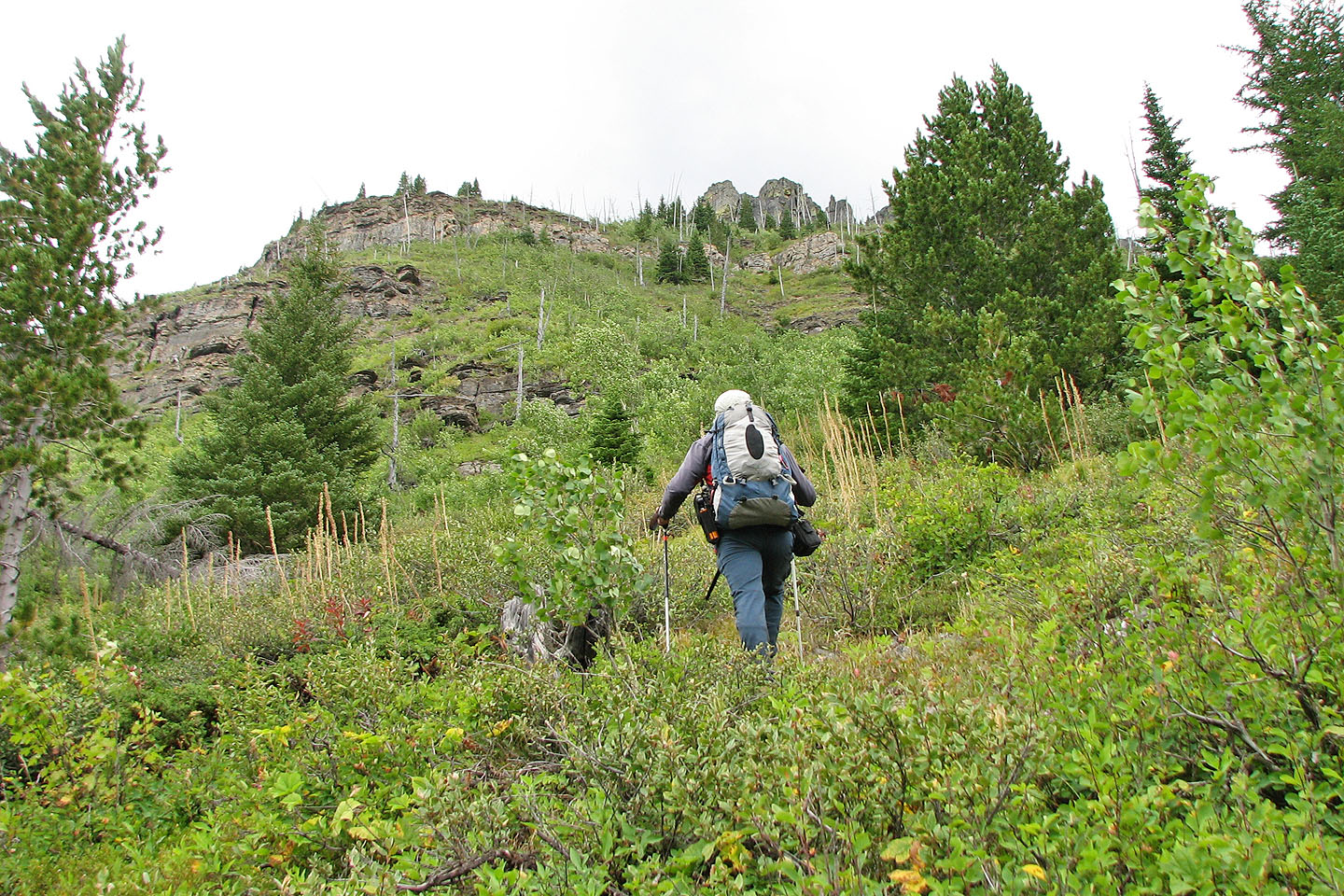 Andrew Nugara used the same route but climbed the rocky ridge above. We avoided it because of bad weather.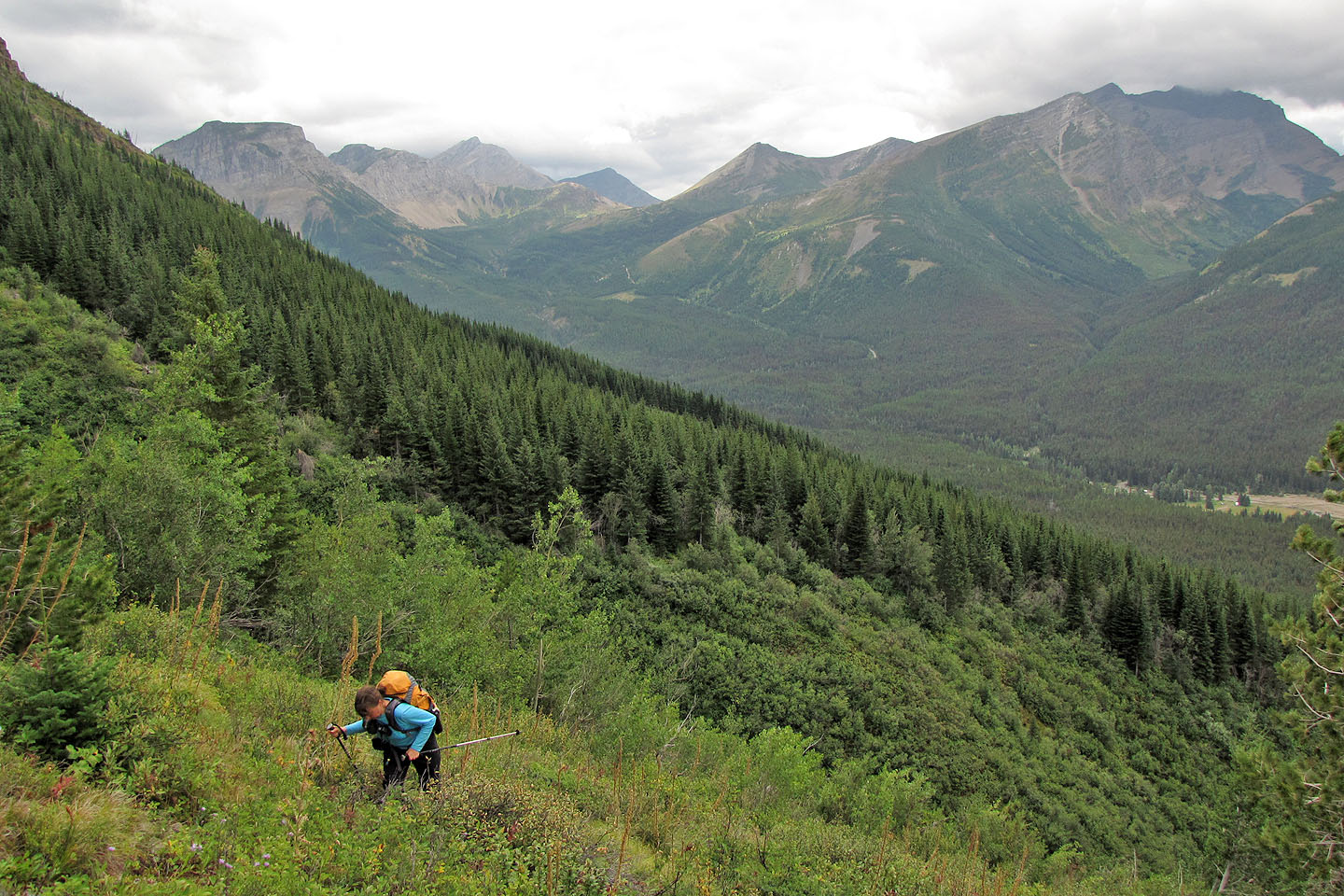 Before the clouds dropped, we had a view down the valley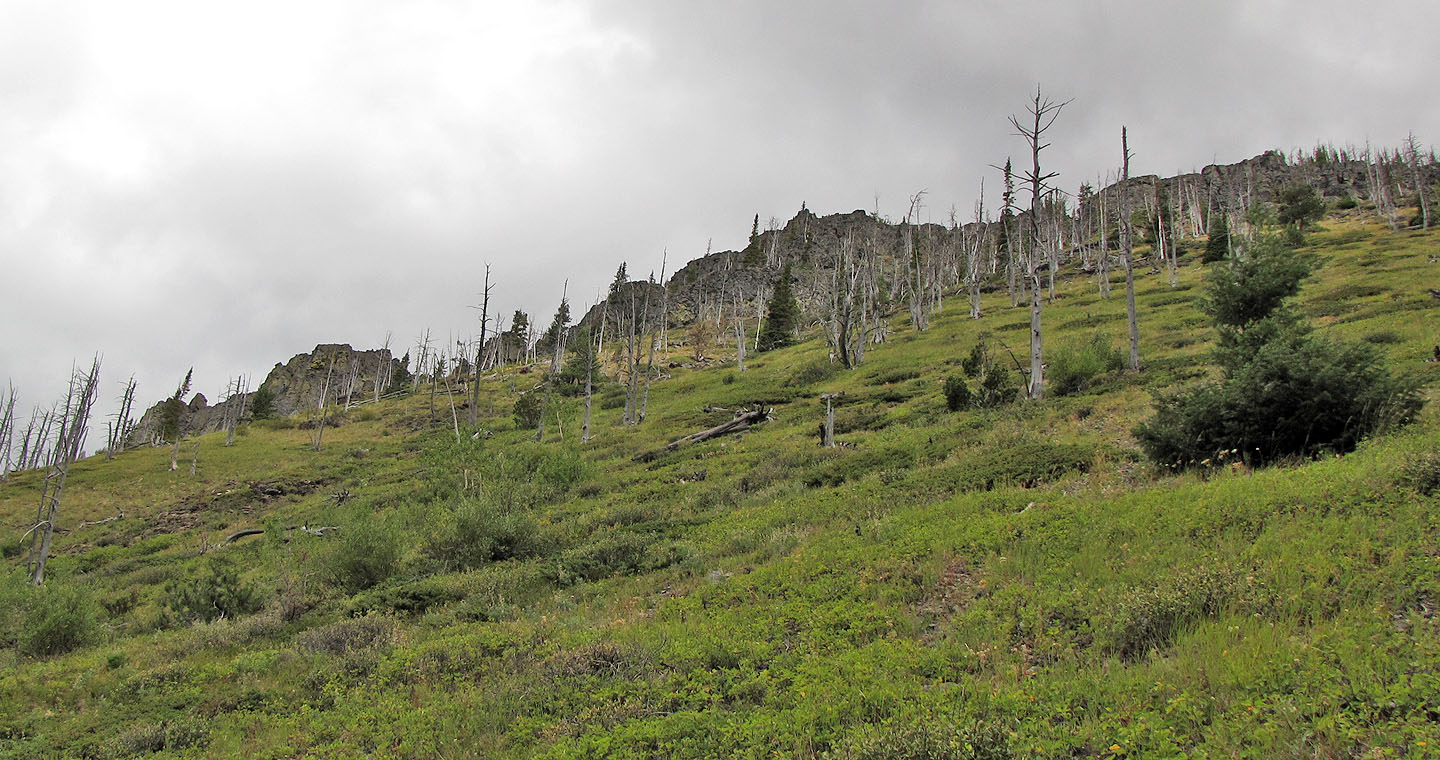 Another look at the ridge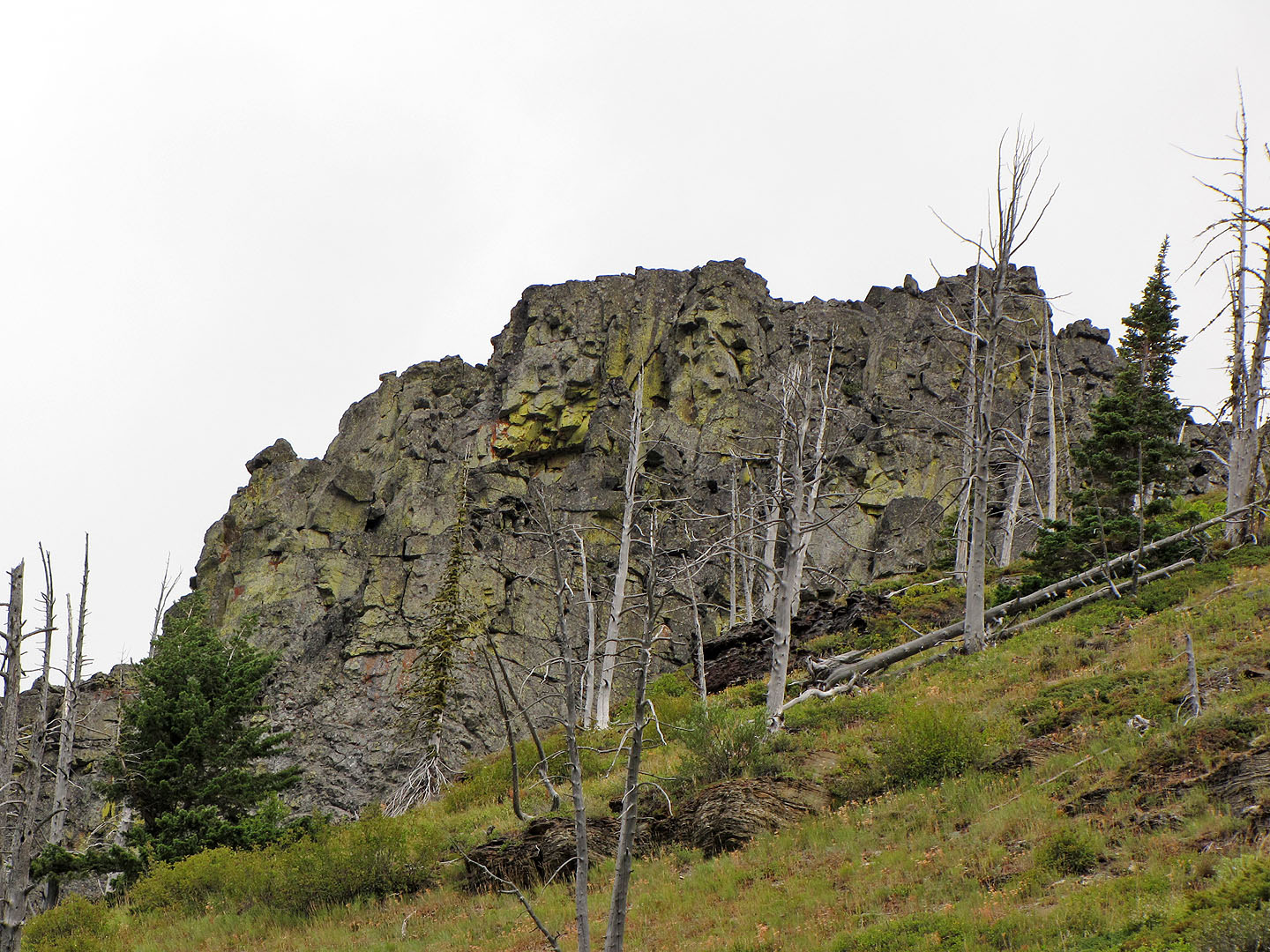 A striking cliff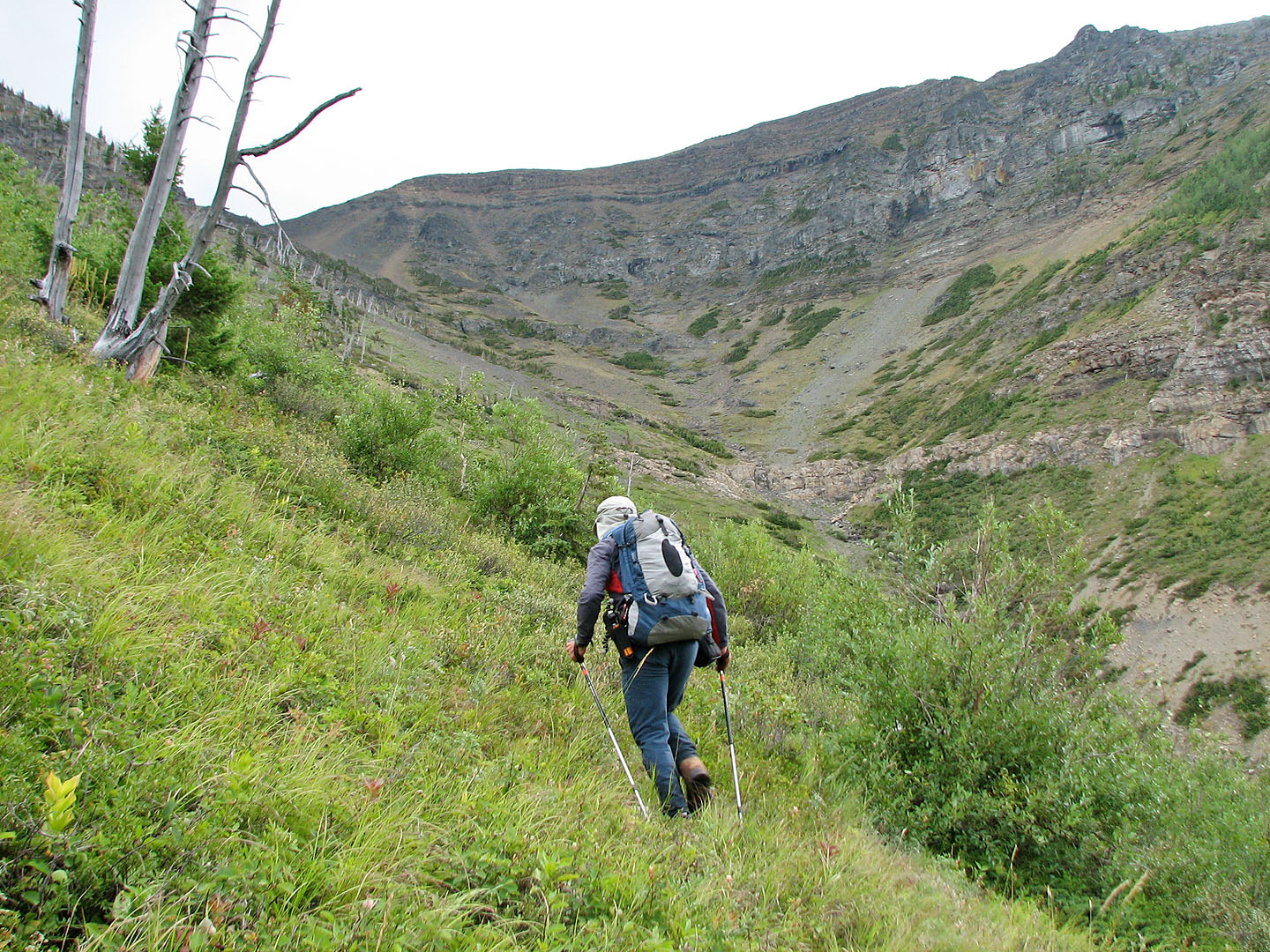 We continued alongside the drainage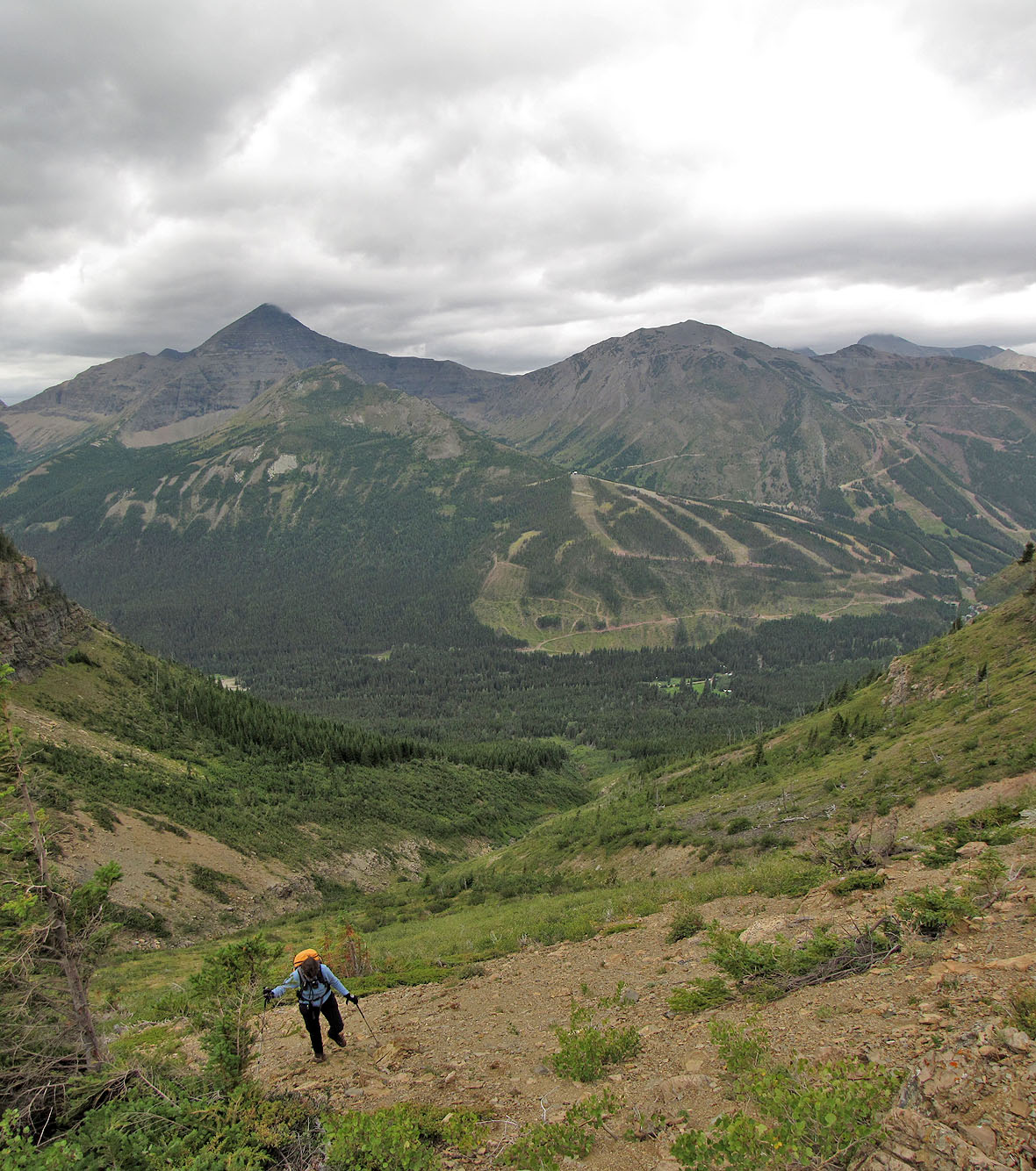 Mount Haig and Gravenstafel Ridge behind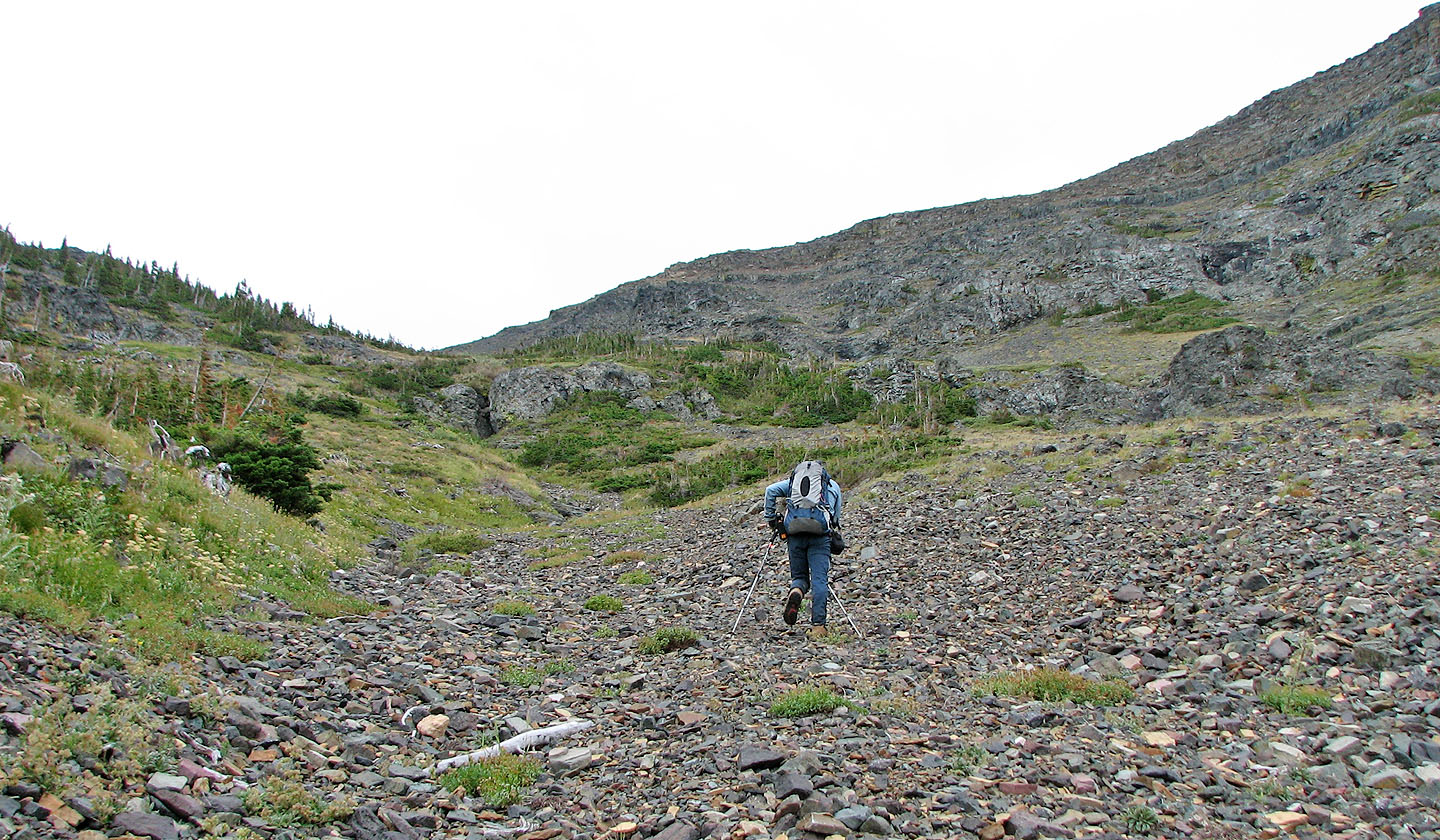 After crossing the drainage, we'll soon be hit by wind-driven rain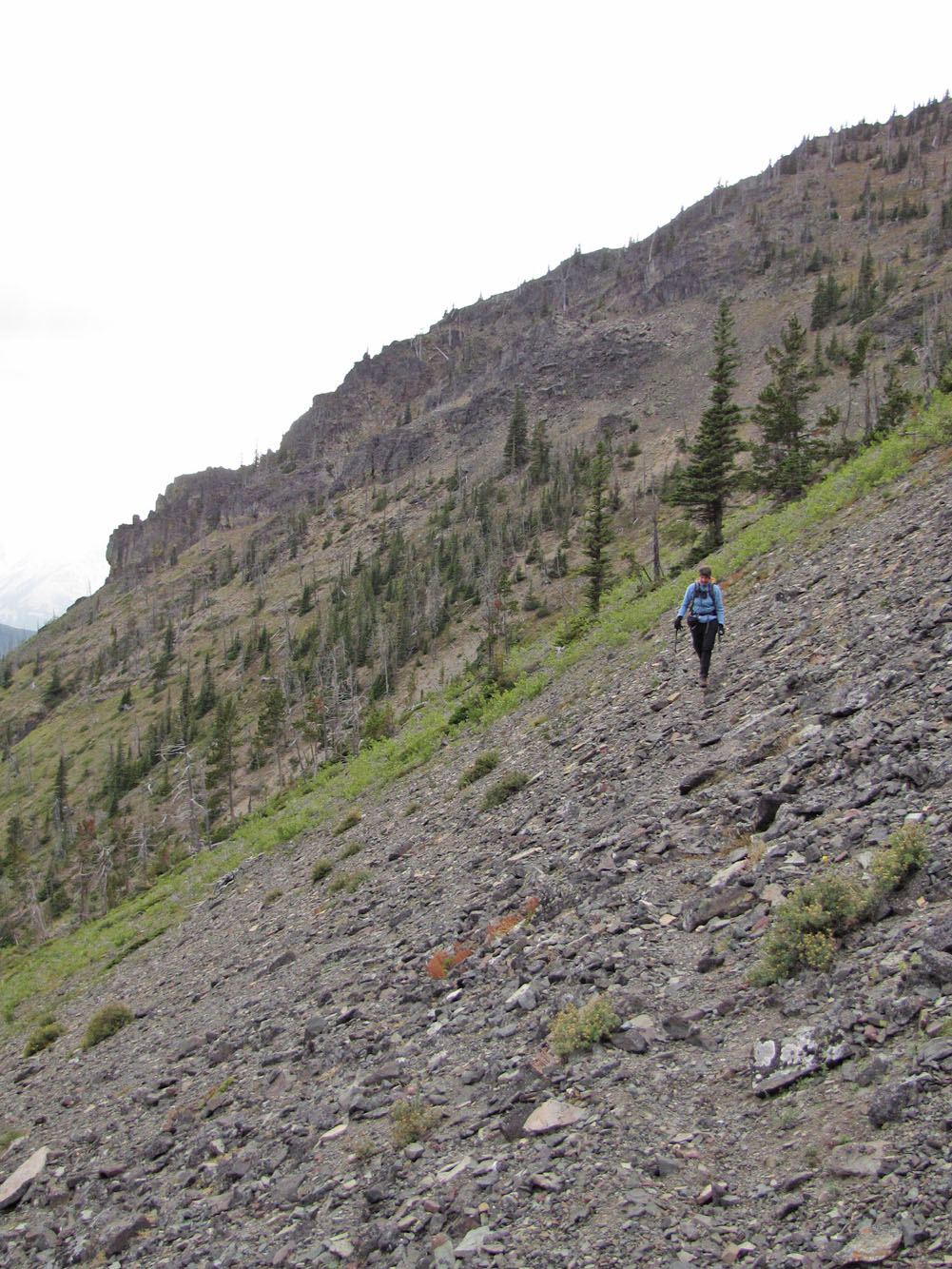 We followed a trail in the scree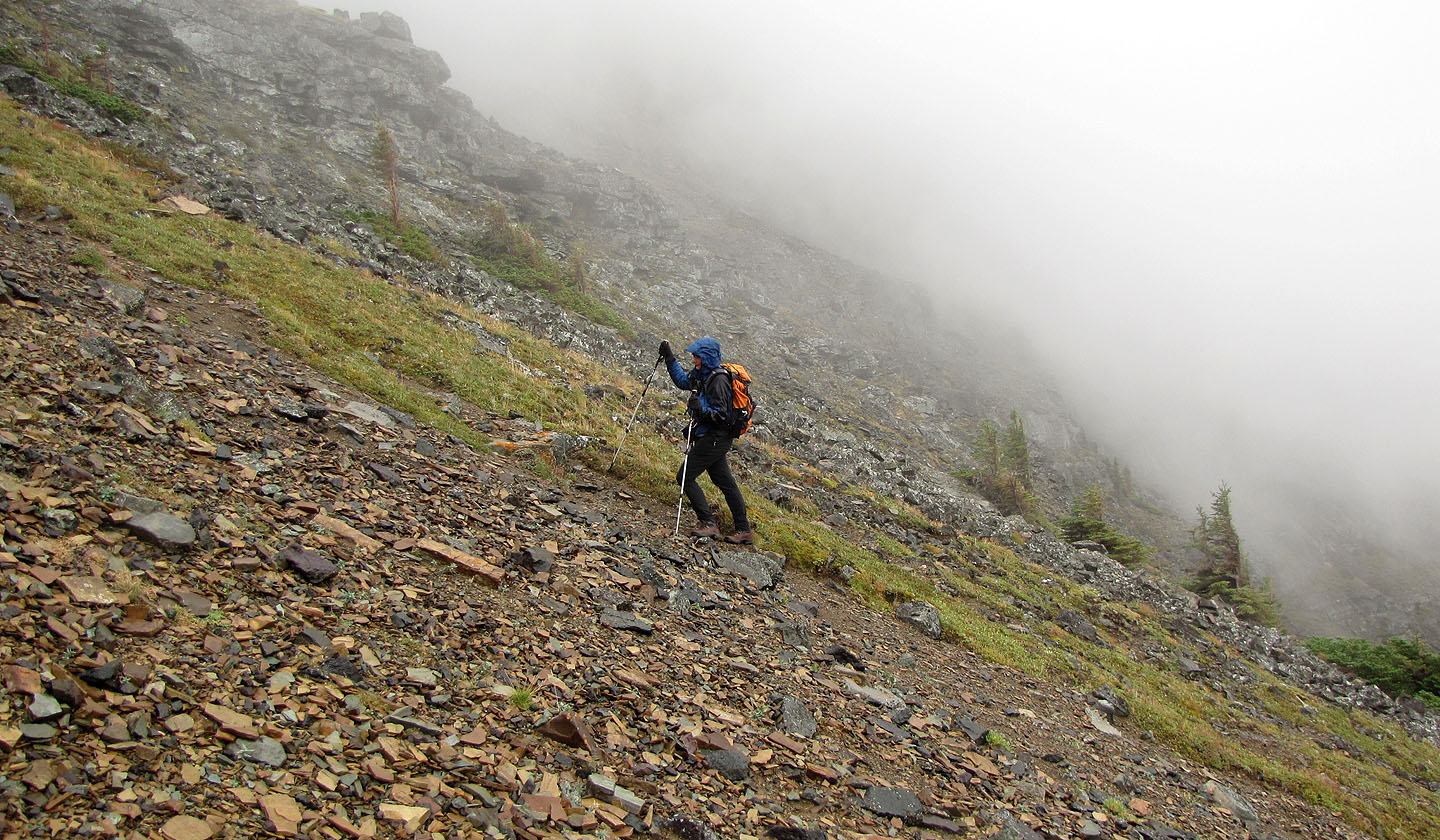 Mist formed and flowed up the mountain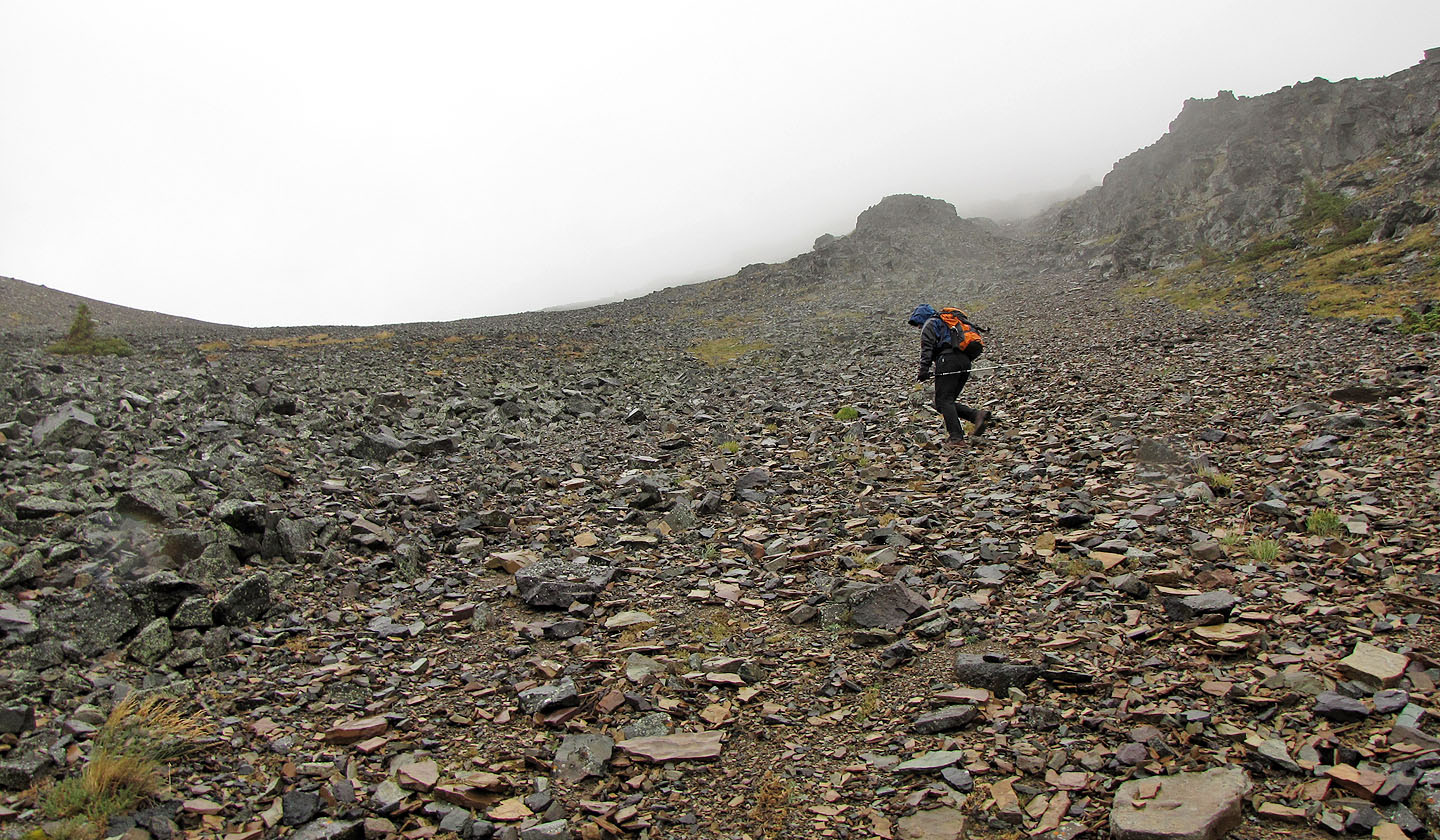 It's a scree slog to the ridge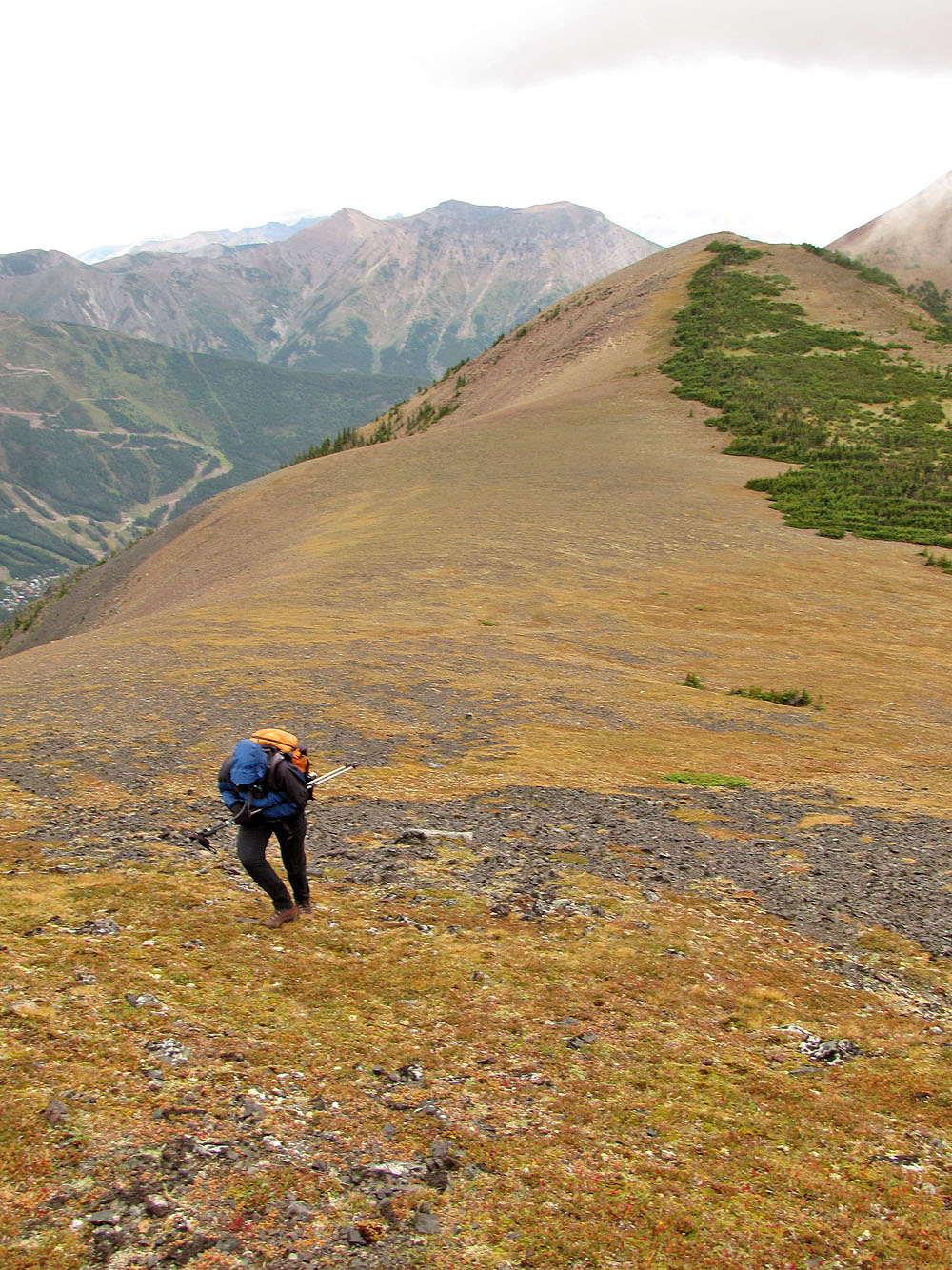 We finally reached the ridge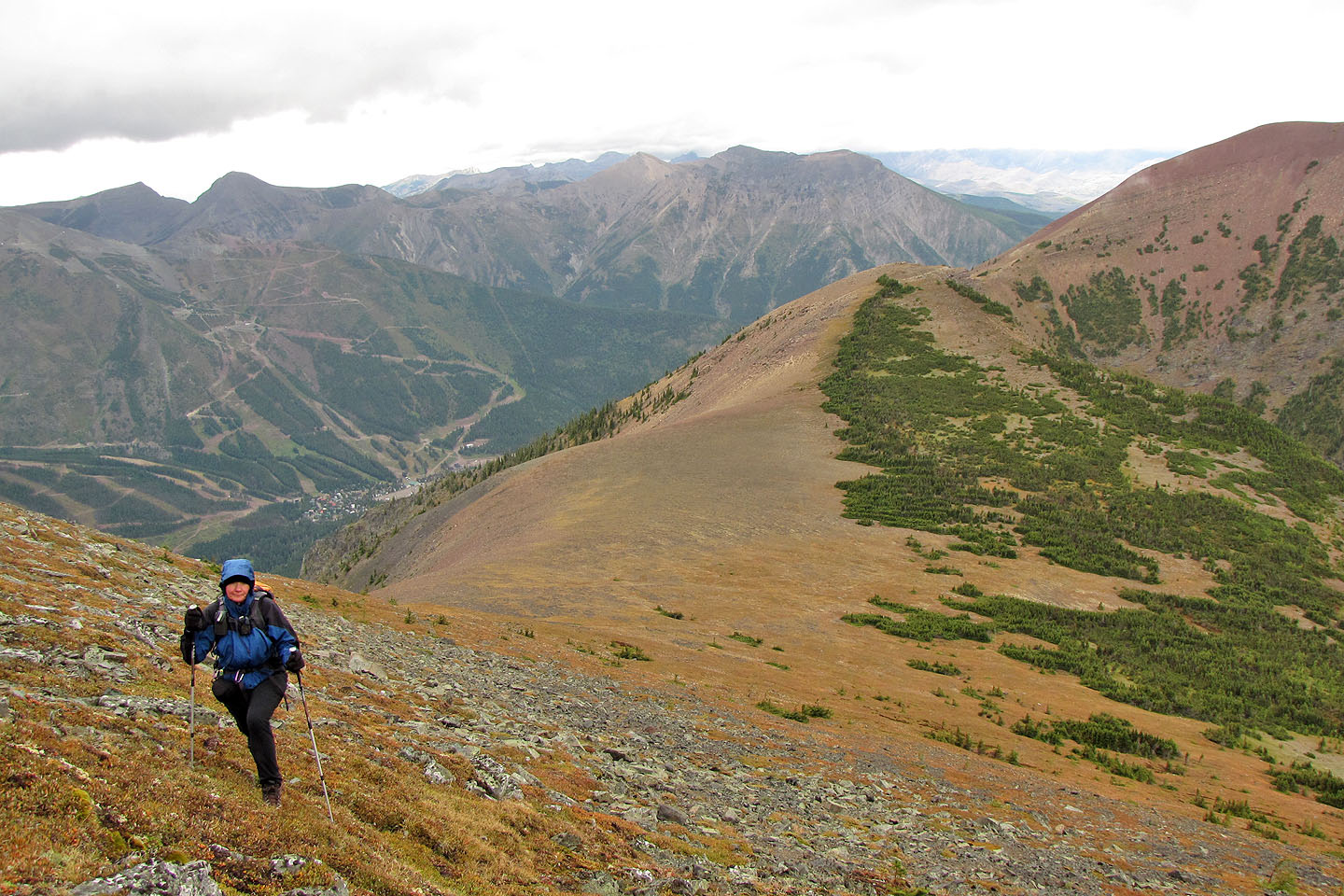 Heading to the summit from the ridge. Last year we reached the red peak (right) after climbing Southfork Mountain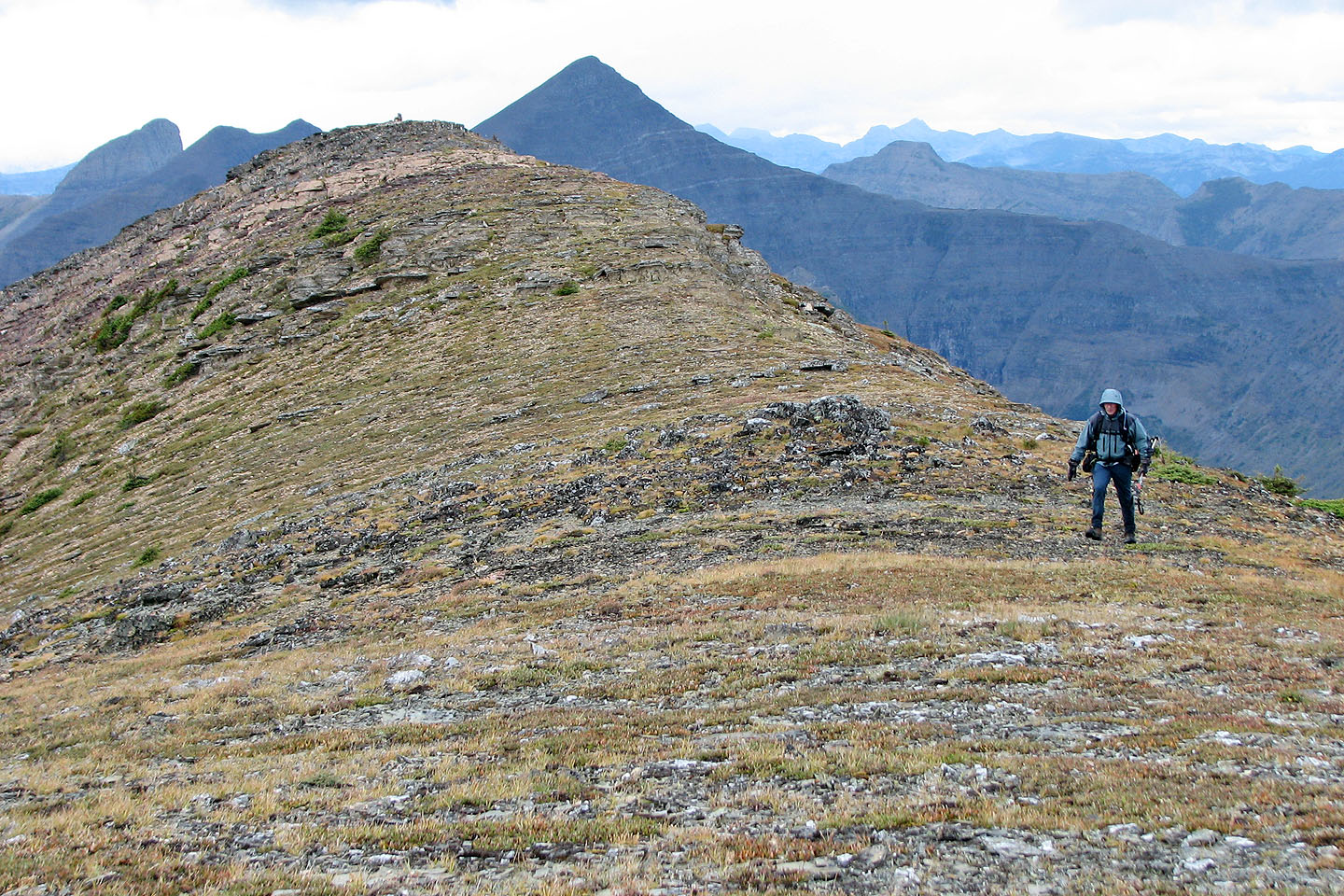 The summit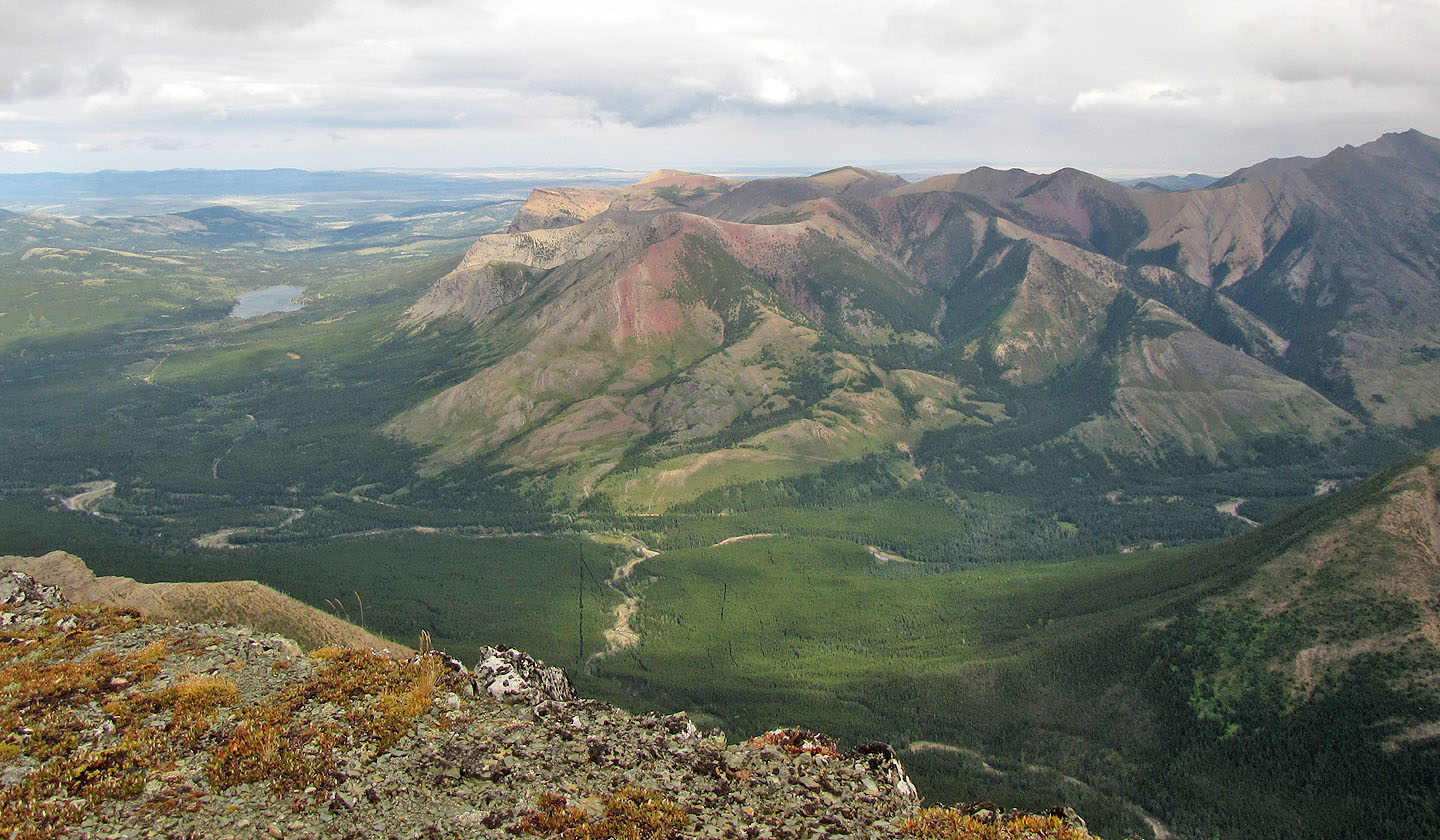 Table Mountain and Whistler Mountain in the centre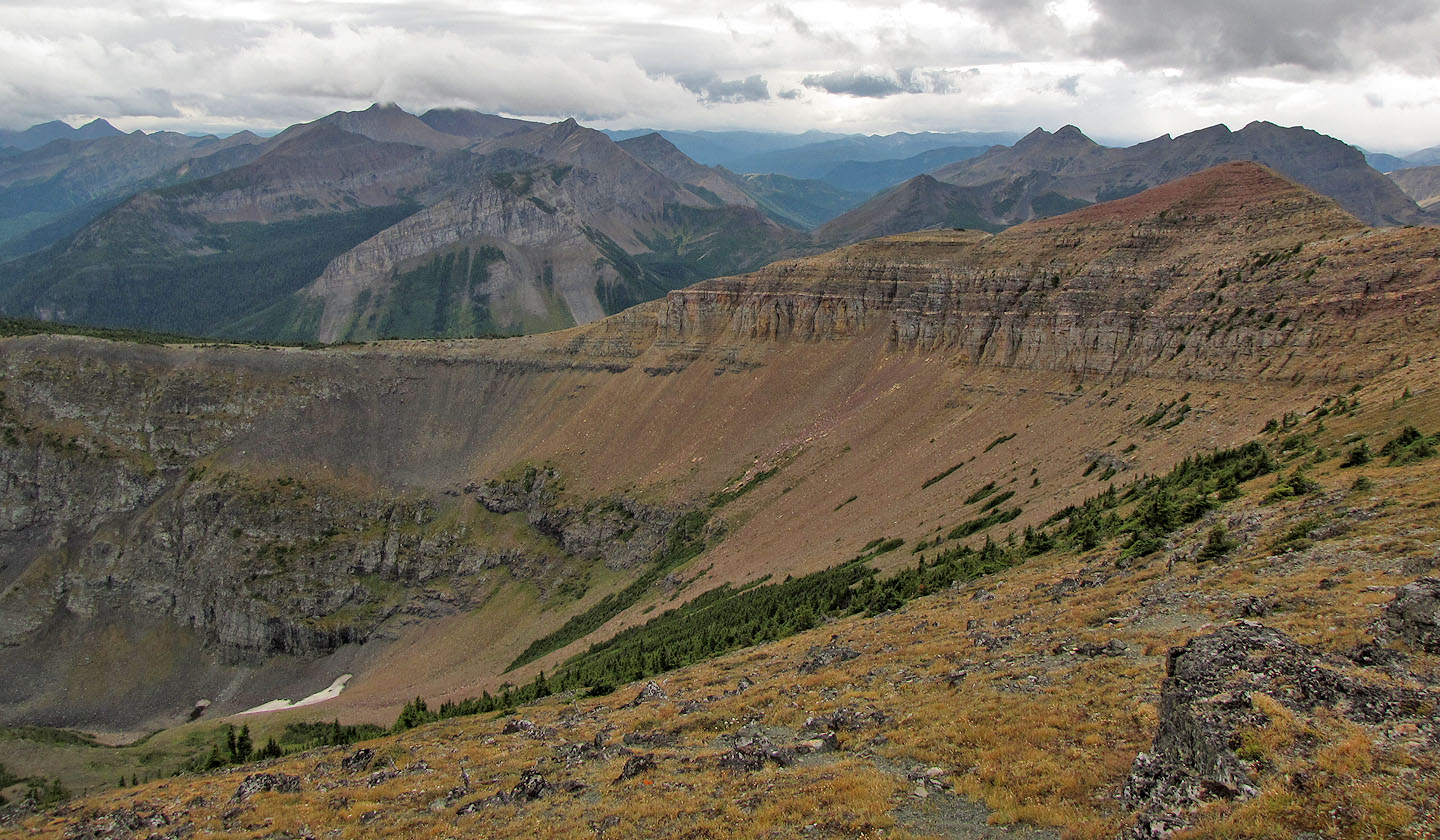 Looking south across a basin from the summit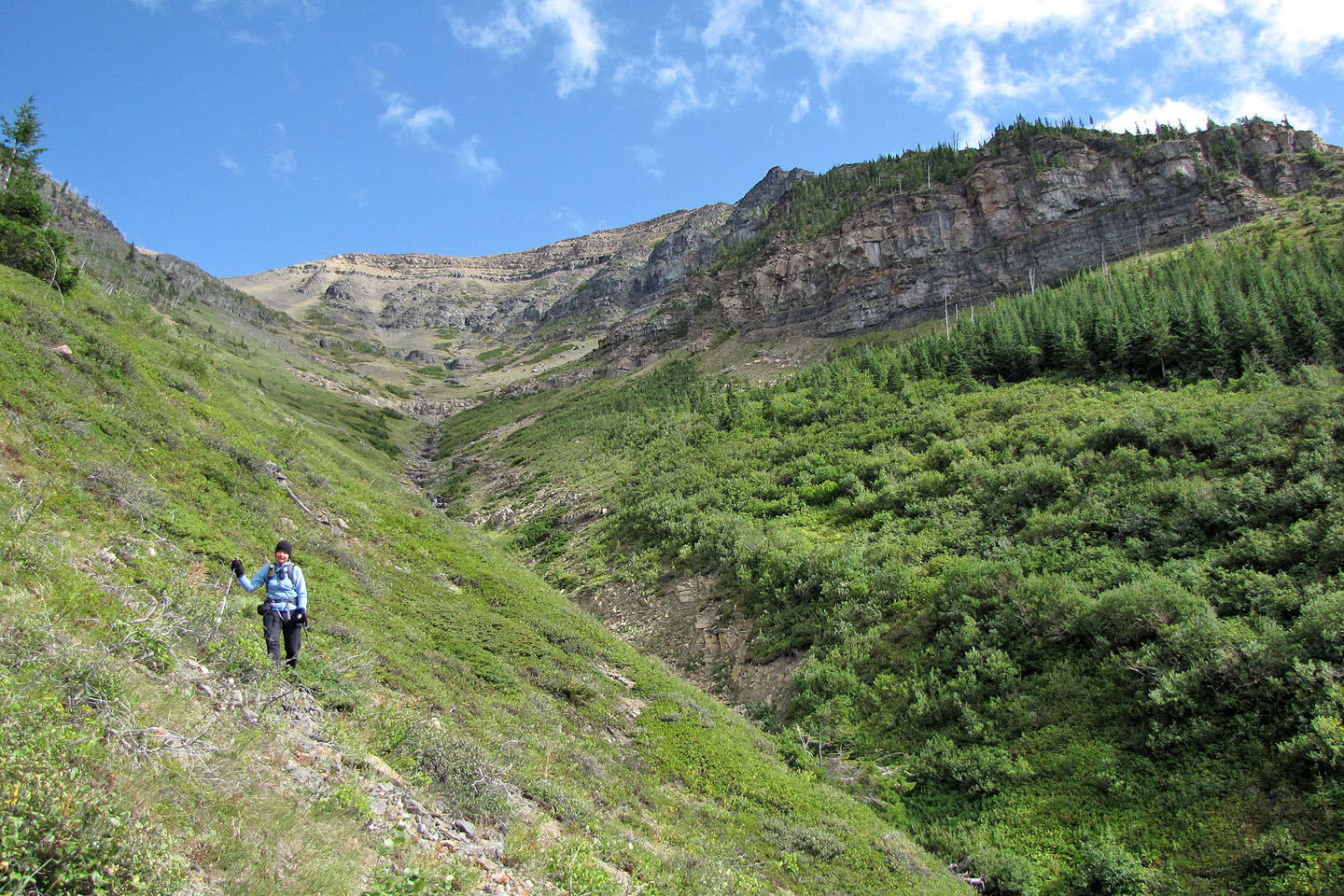 The sky cleared after we're well down the mountainside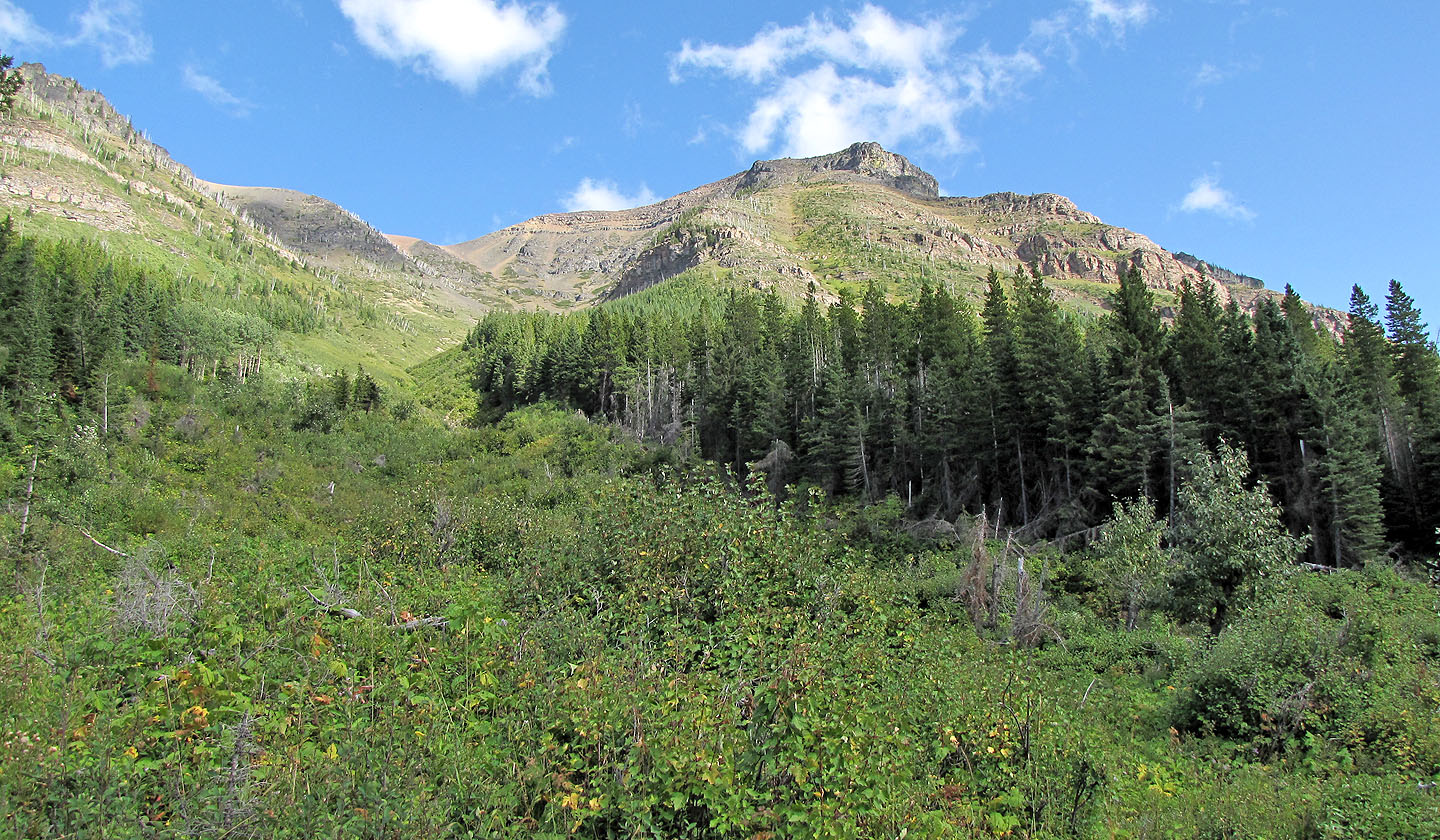 Looking up from the logging road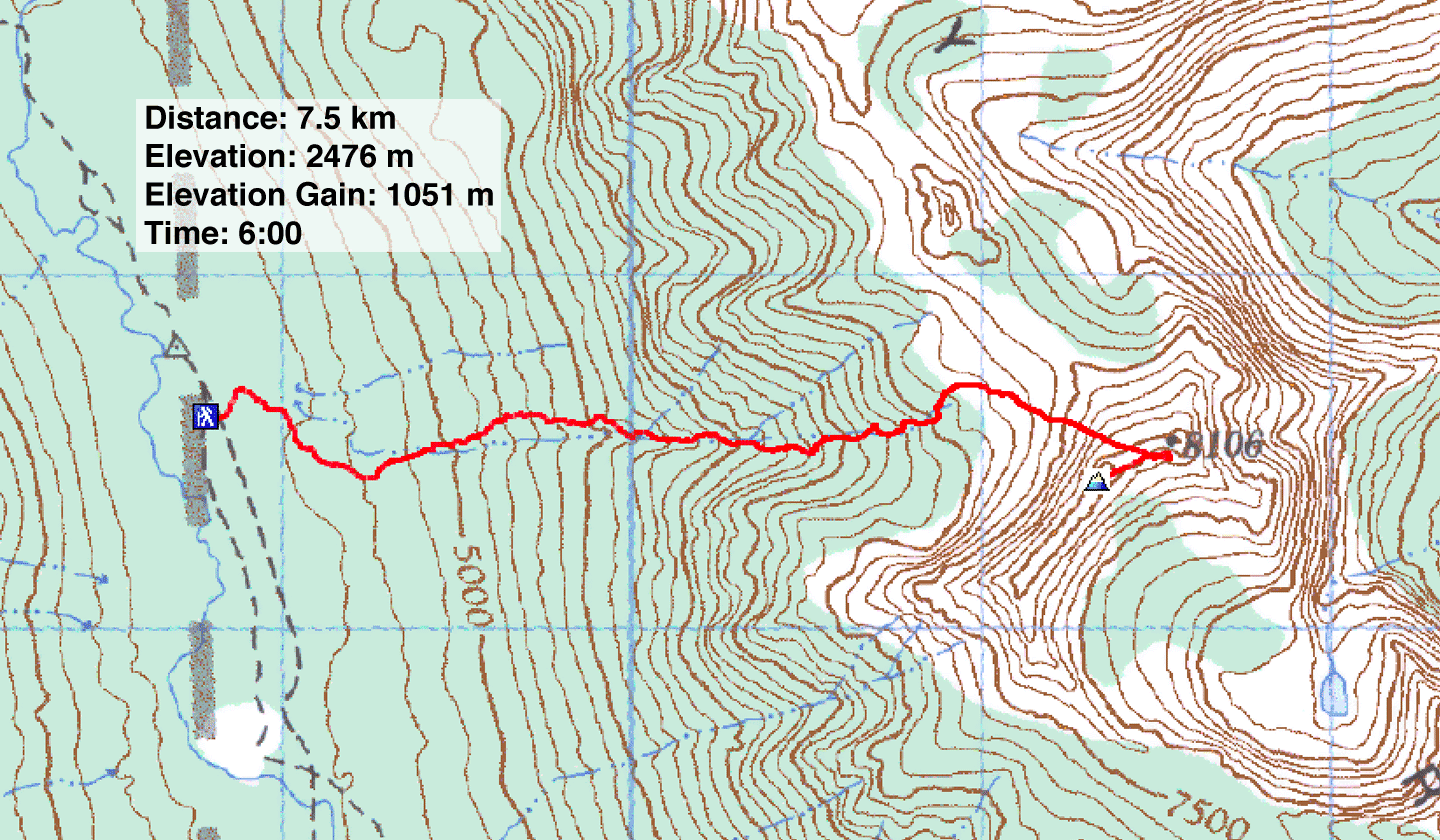 82 G/8 Beaver Mine