bobspirko.ca | Home | Canada Trips | US Trips | Hiking | Snowshoeing | MAP | About

Kananaskis Peak
Kananaskis, Alberta
June 16, 2001
Distance: 8.6 km
Cumulative Elevation Gain: 982 m

When I climbed Kananaskis Peak in 2000, I reached the summit. But when I returned in 2001 with a GPS receiver, I couldn't attempt the exposed summit ridge because of snow. So in this trip report, I included my GPS track even though it falls short of the summit, but I have photos from both trips. The above summit panorama, for instance, was taken in 2000.
For the trailhead, park about 300 m north of the turnoff to Kananaskis Village where there's a rocky creekbed. Follow the creek past the trail that leads to Wasootch Peak. From this point on, you'll have to bushwhack. After about 30 minutes from the trailhead, you'll come to a small but impressive waterfall (327444).
After the waterfalls, a rock bed runs alongside a vertical face. Past this you'll reach a short, slot canyon. The rock wall on the left is near-vertical so you'll be forced to burrow through the dense bushes on the right.
Skip the first gully and go up the next one (335447). You're in the correct gully if it curves after a bend and then opens up. Continue up the gully to a col. (I ascended the third gully in 2000, but it's very steep and less interesting.)
At the col, the way along the ridge appears blocked by a rock face. Fortunately, it can be circumvented. Drop down the other side of the col and go right around the outcrop. Hike up a scree-filled channel to regain the ridge. After following the ridge a short way, scramble up a narrow ridge of rock that's mildly exposed. After a short climb, the way ahead is clear to a high point where three ridges intersect. A couple of hundred metres to the north is the summit of Kananaskis Peak.
For the return, head south to the col where you'll find fine, orange shale. Looking down the north side, there was a natural corridor with steep rock walls and great scree: this is the fourth gully. Follow it down to the creek.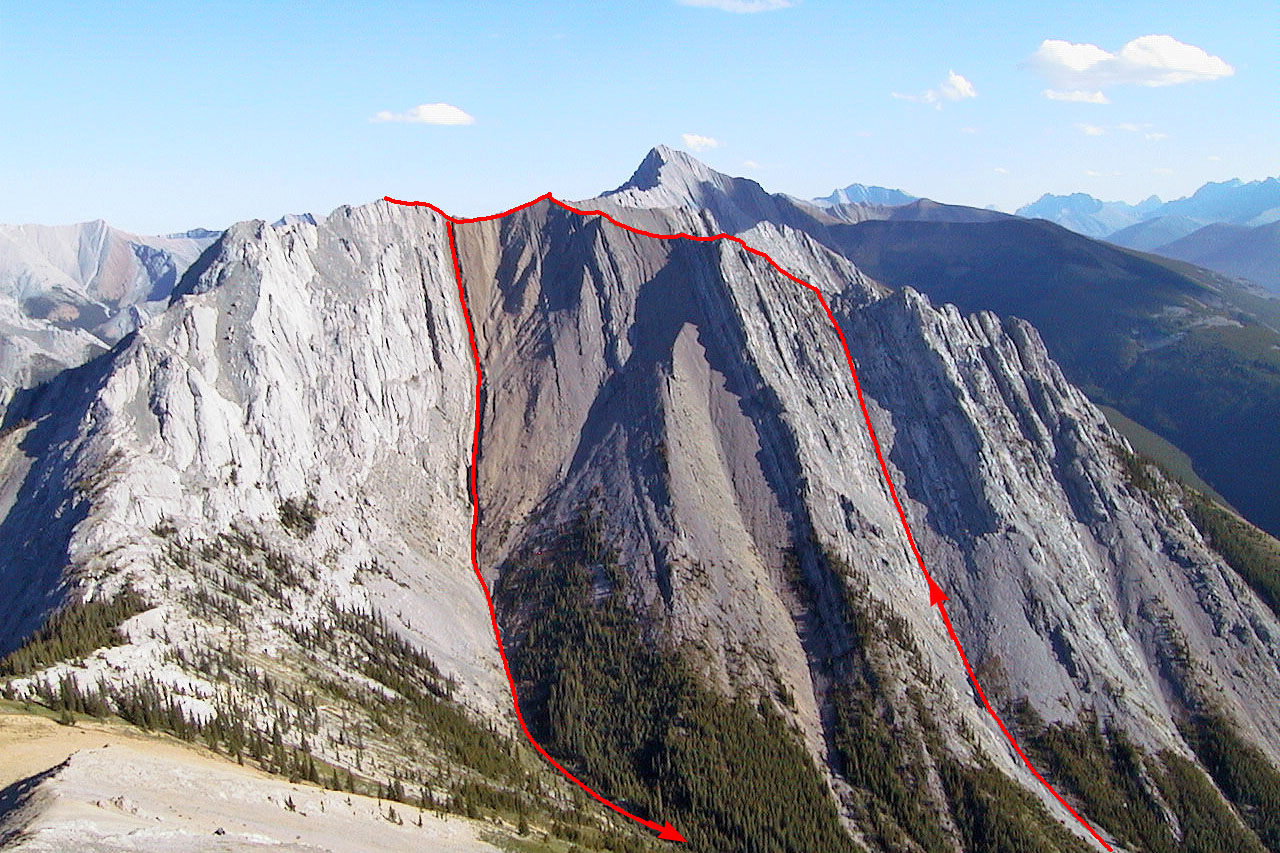 Kananaskis Peak with our route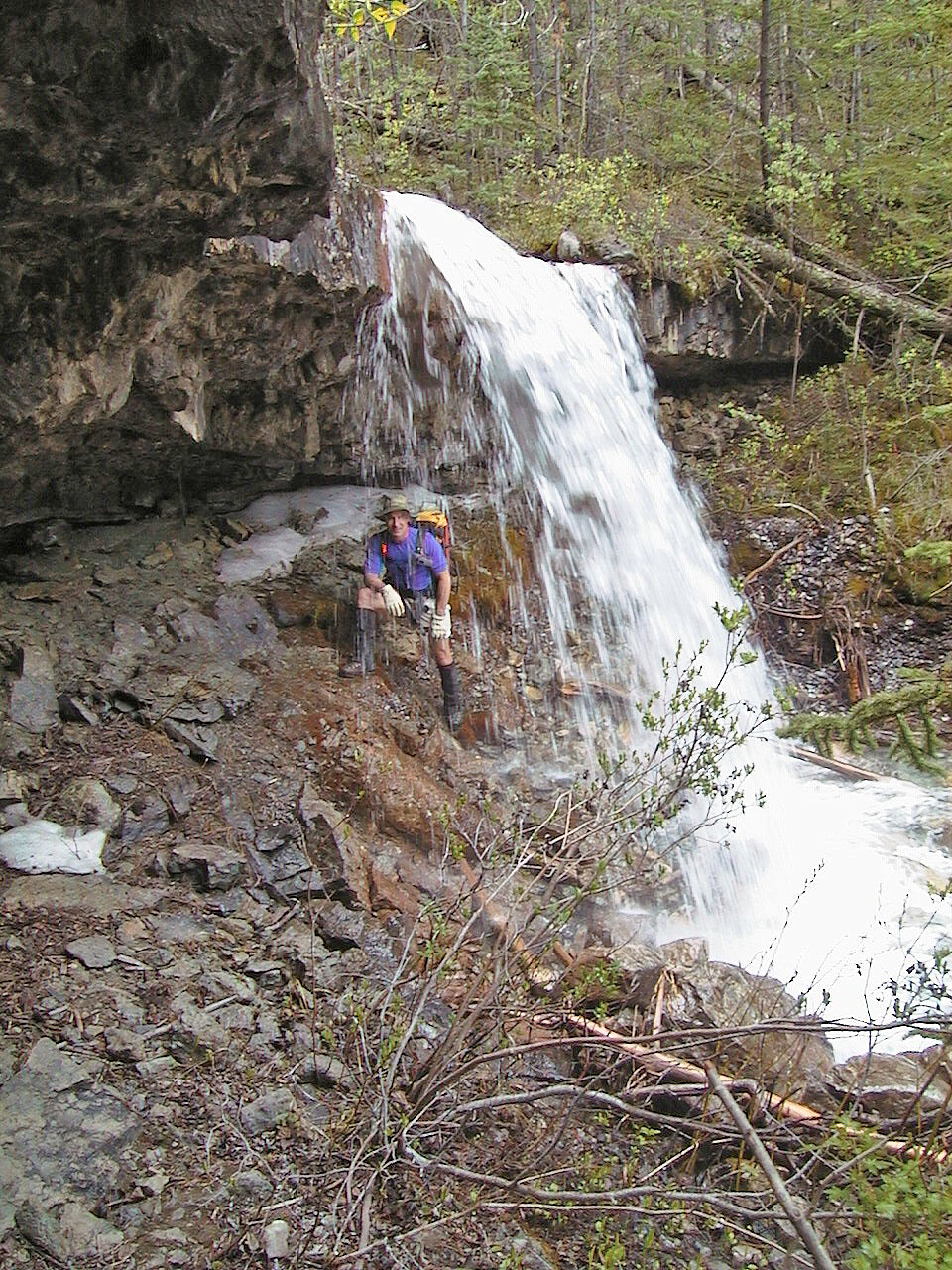 Under the waterfall (2000)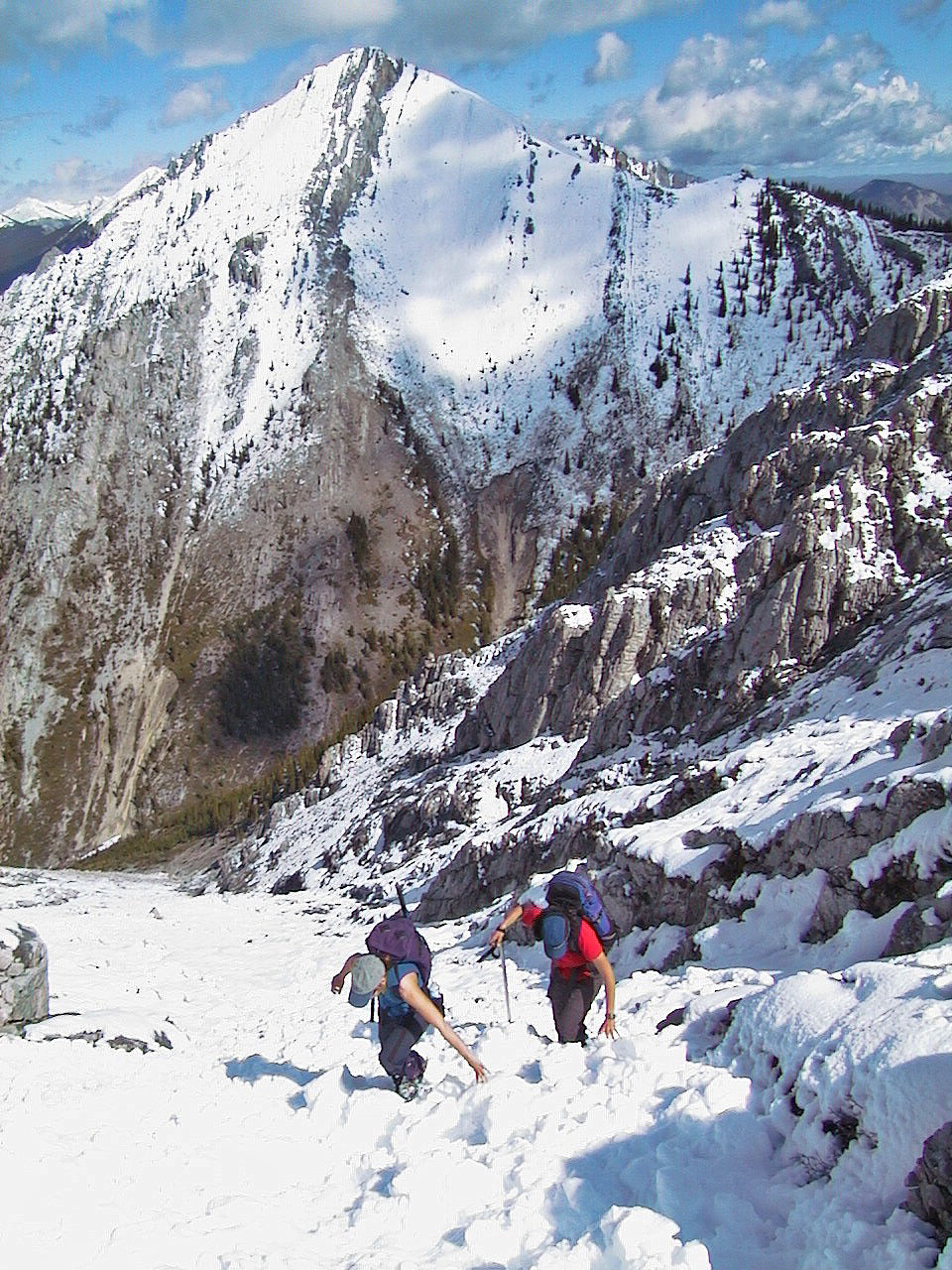 Ascending the second gully. Although we did this in mid-June, the mountain
was hit with several inches of snow the previous night.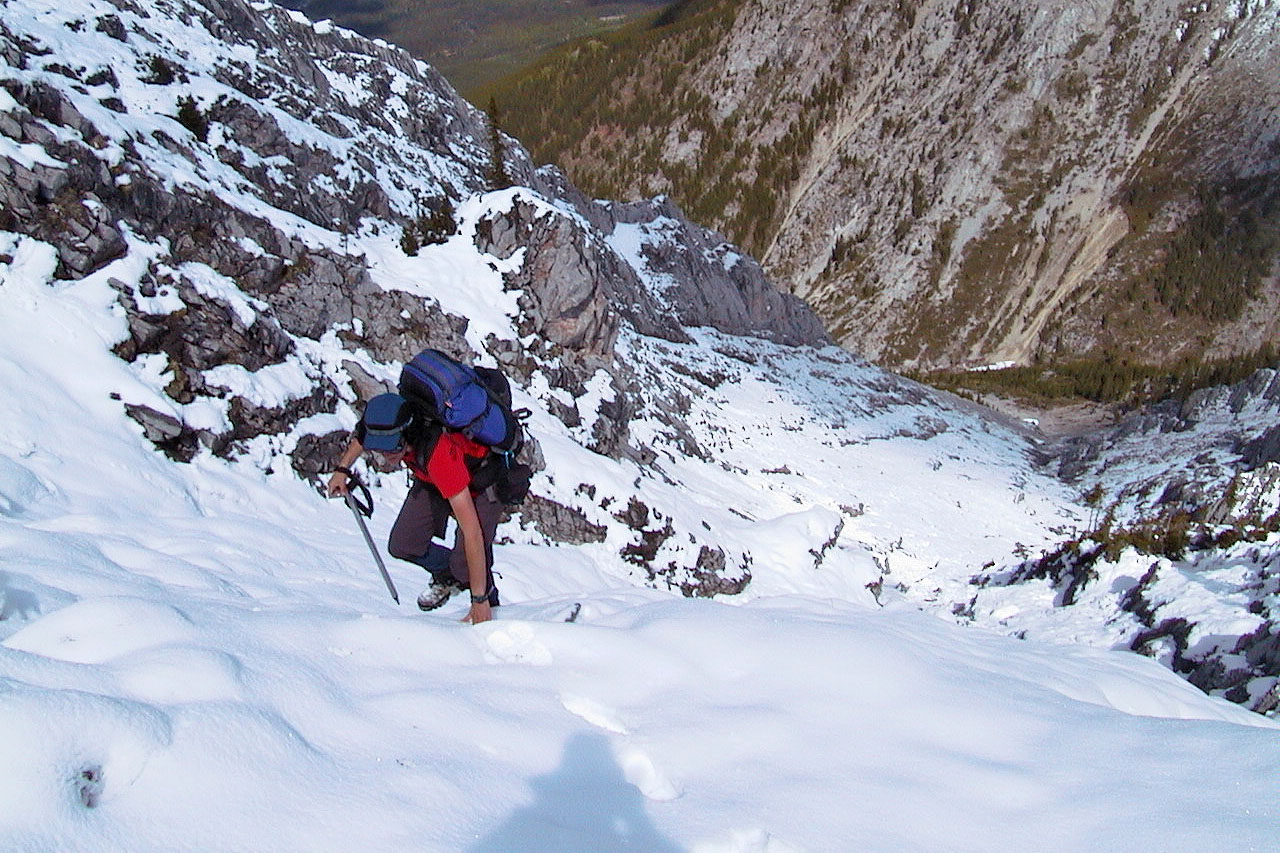 The grade steepens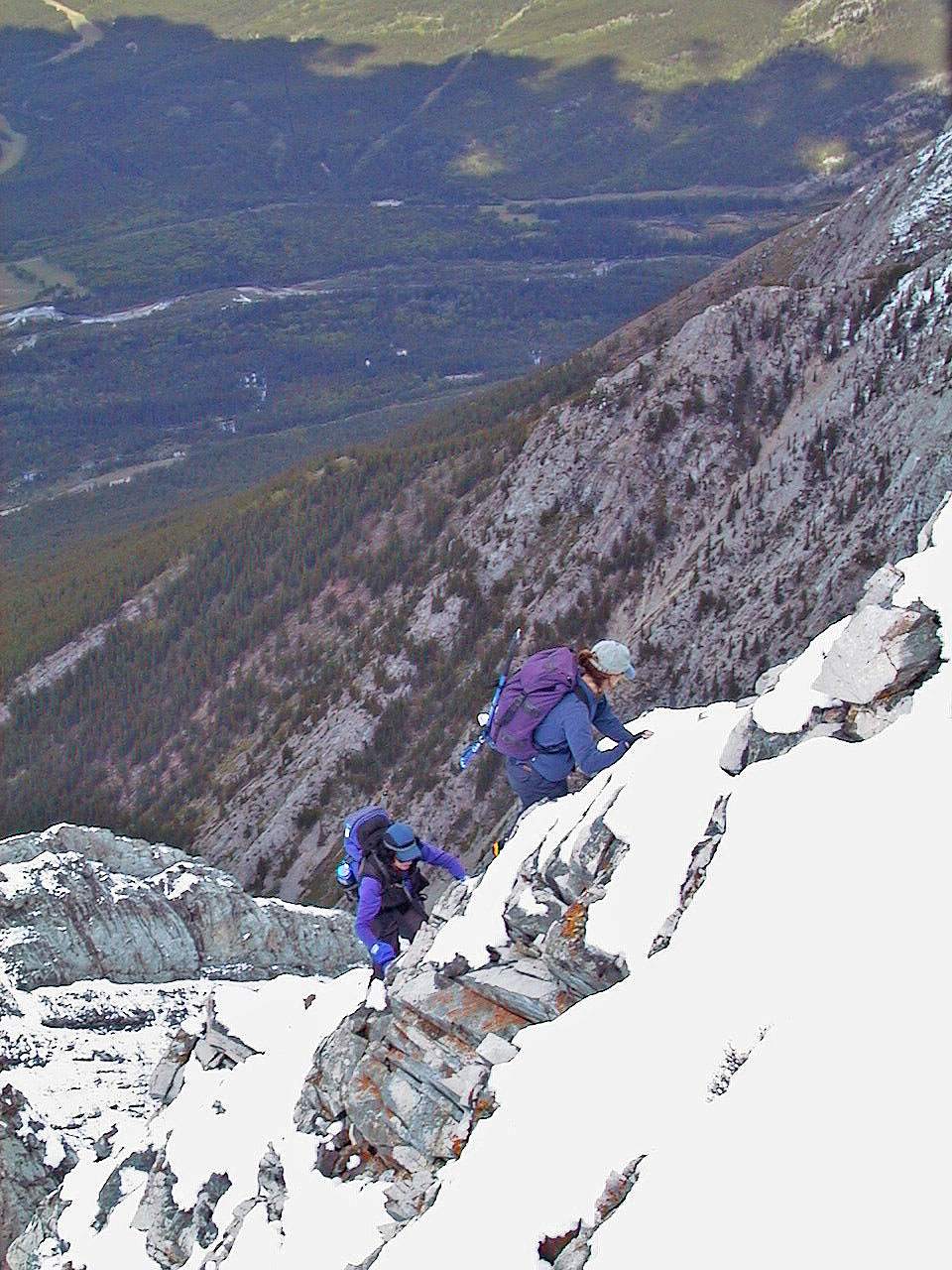 A short scramble regains the ridge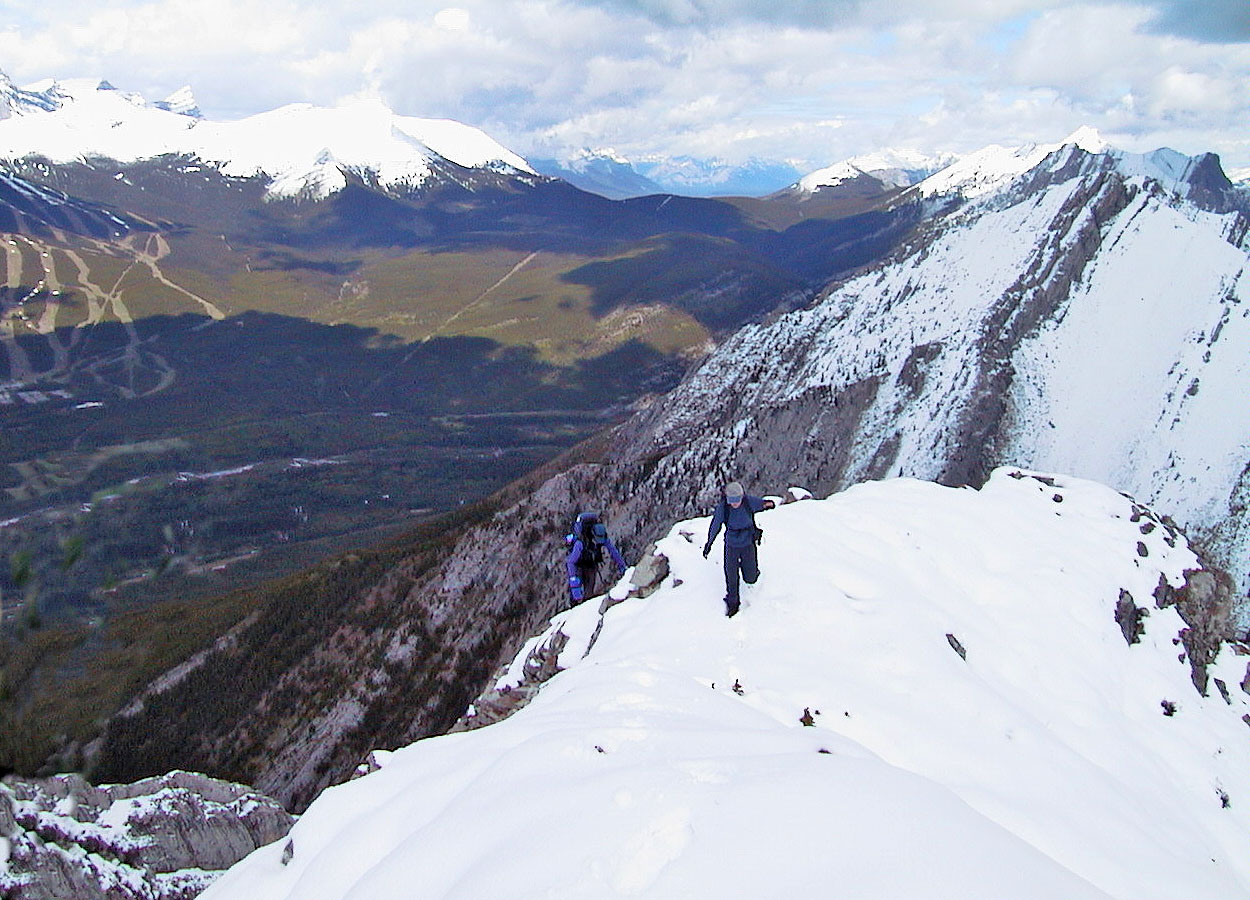 Easier terrain on the ridge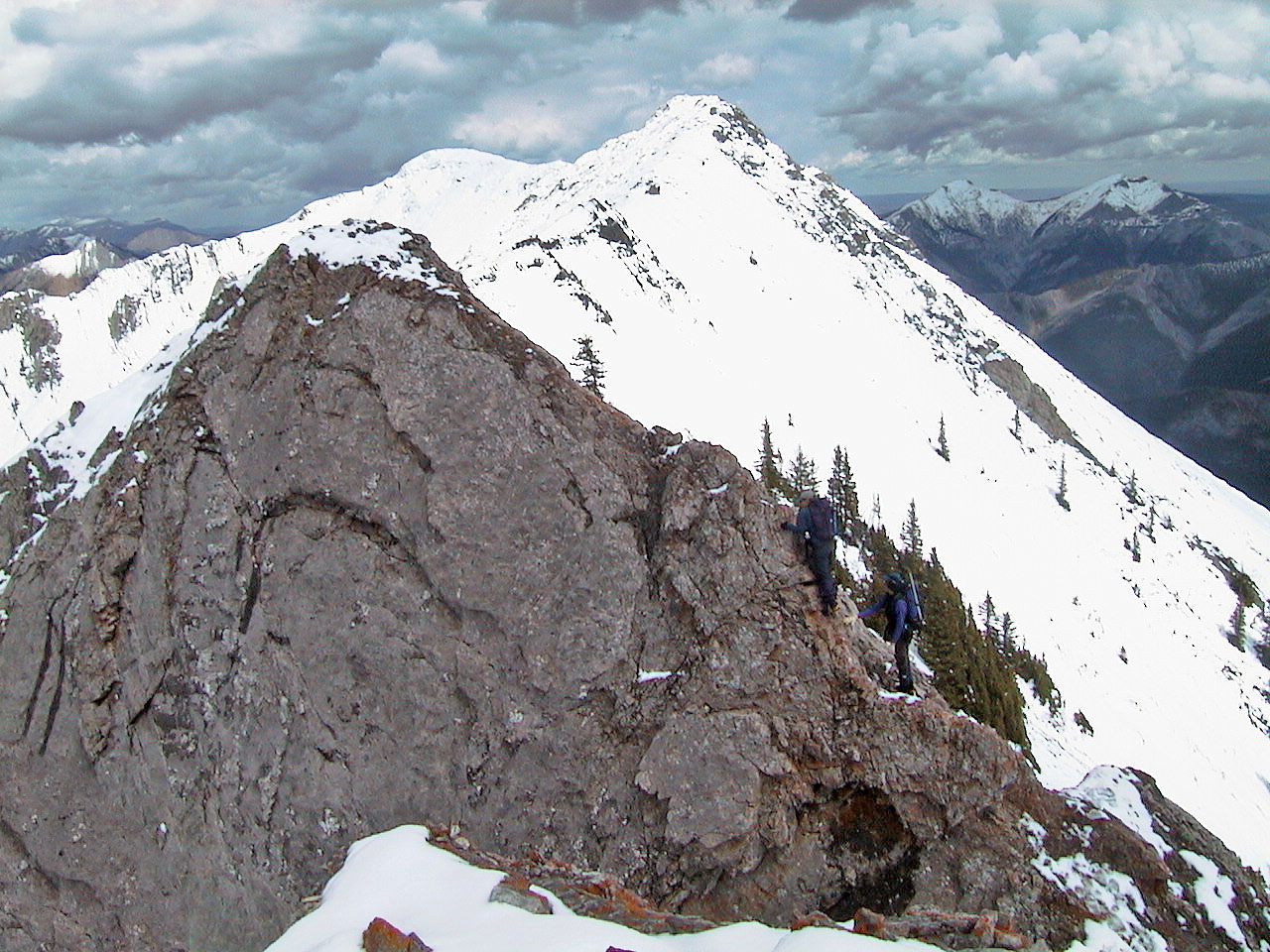 We made our way along the ridge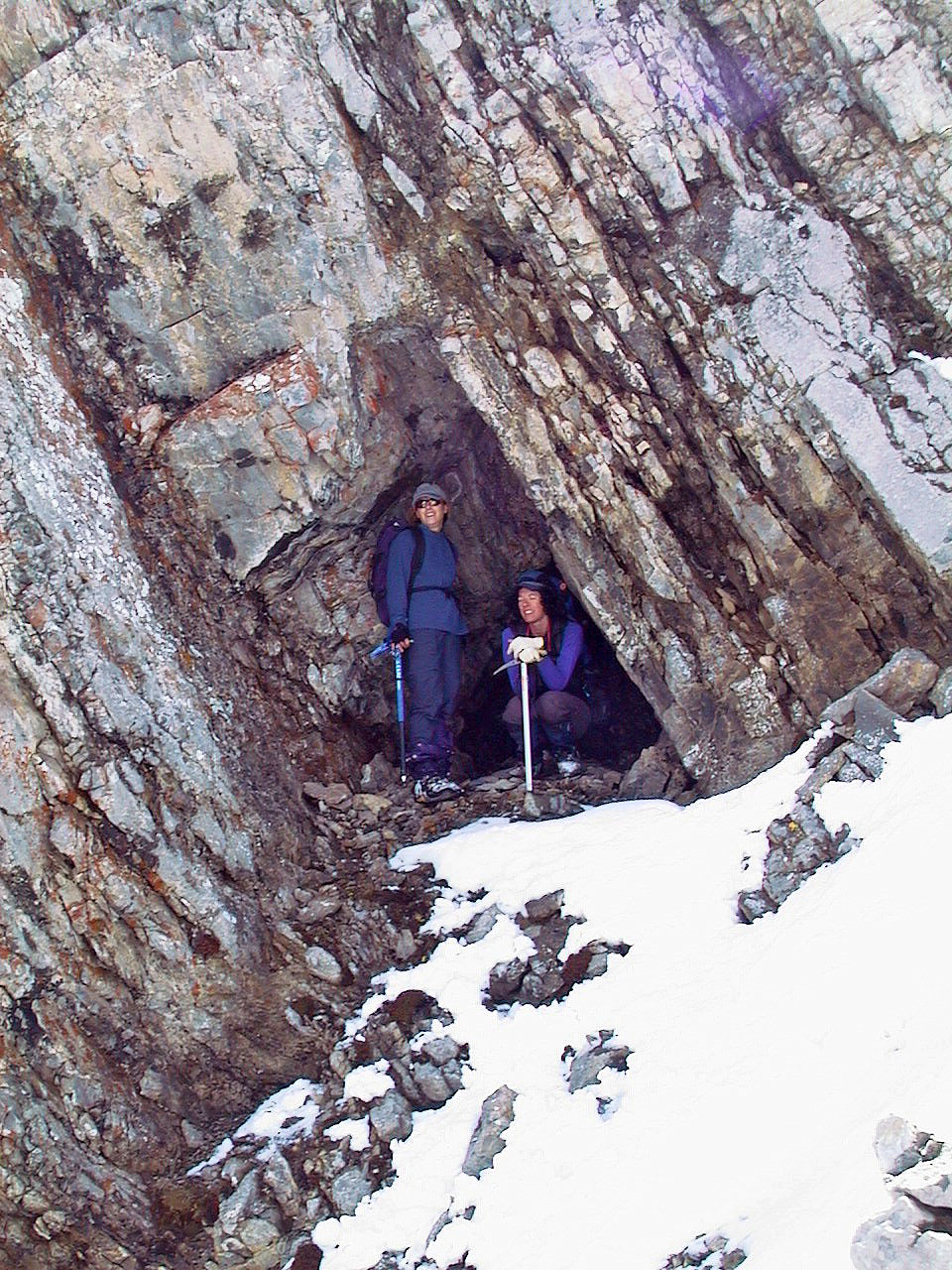 Anita and Kari huddle in a tiny cave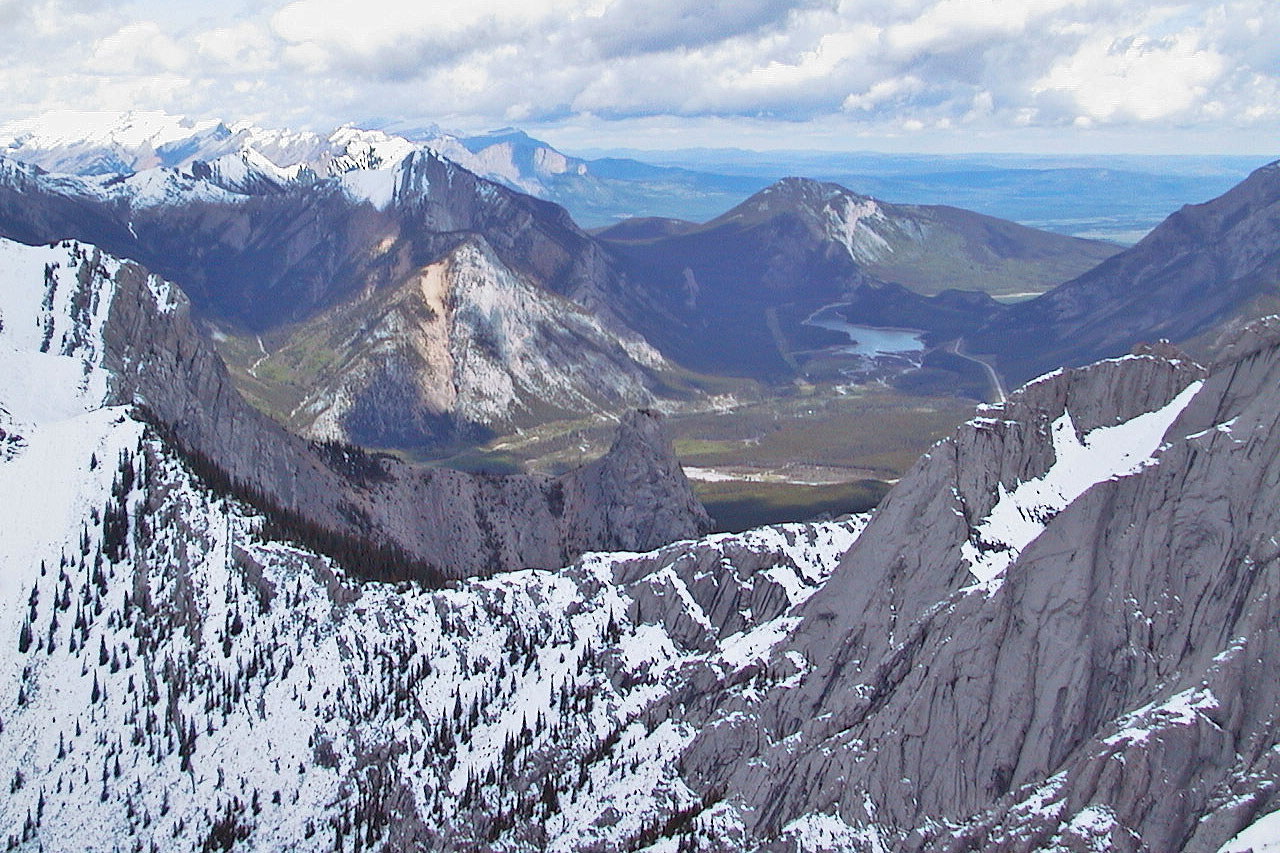 View to the north, in the centre is Wasootch Tower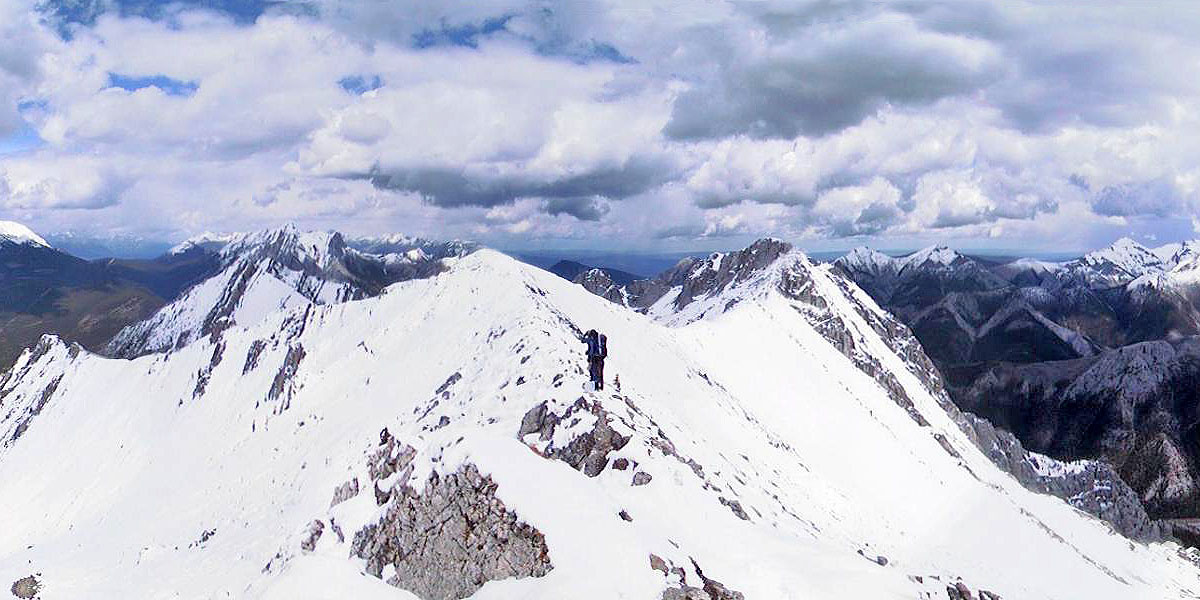 Looking north from below the junction of the three ridges. Summit ridge is on the right.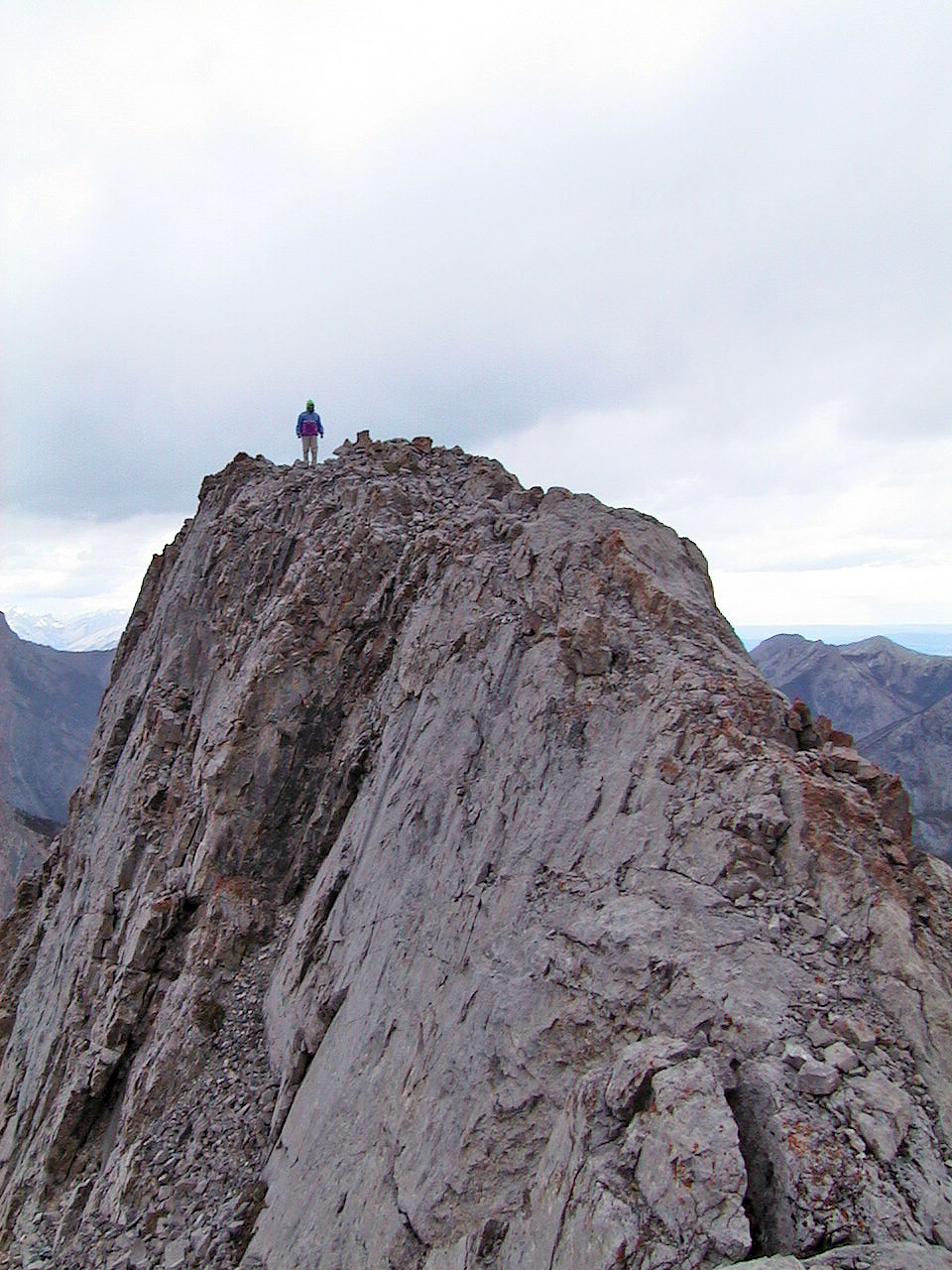 An exposed ridge leads to the summit (2000)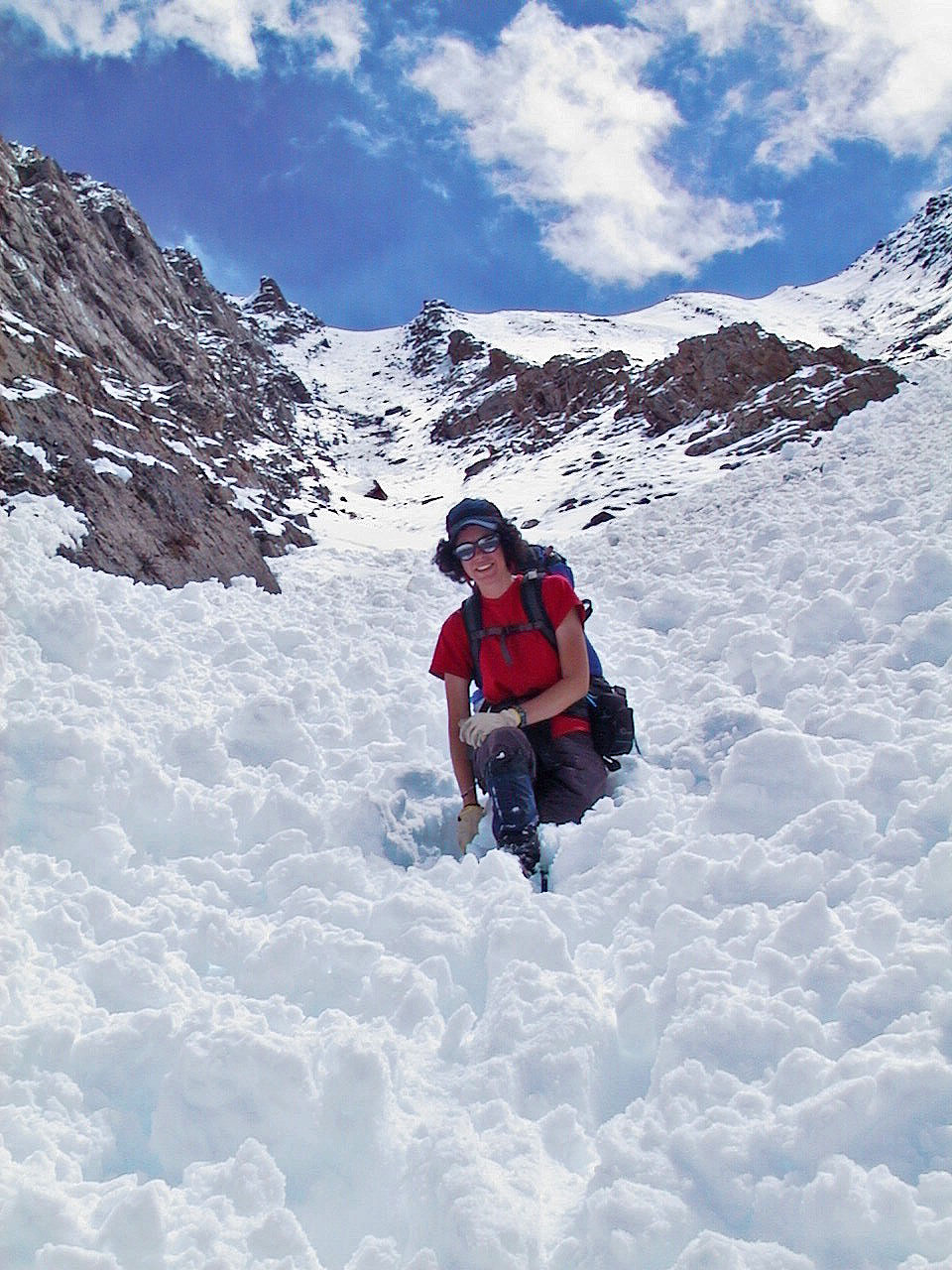 Kari descends the fourth gully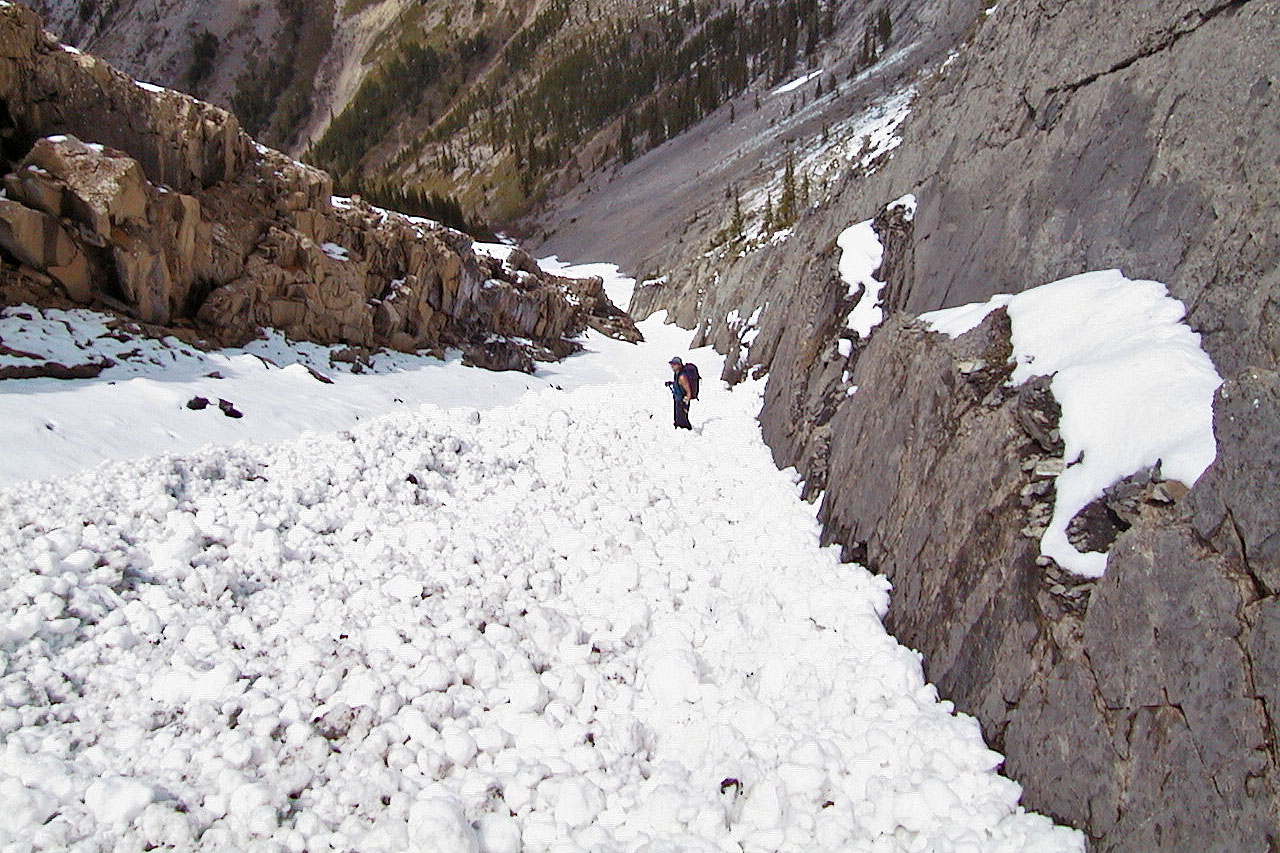 We had fresh snow, but when it's dry, it's a great scree run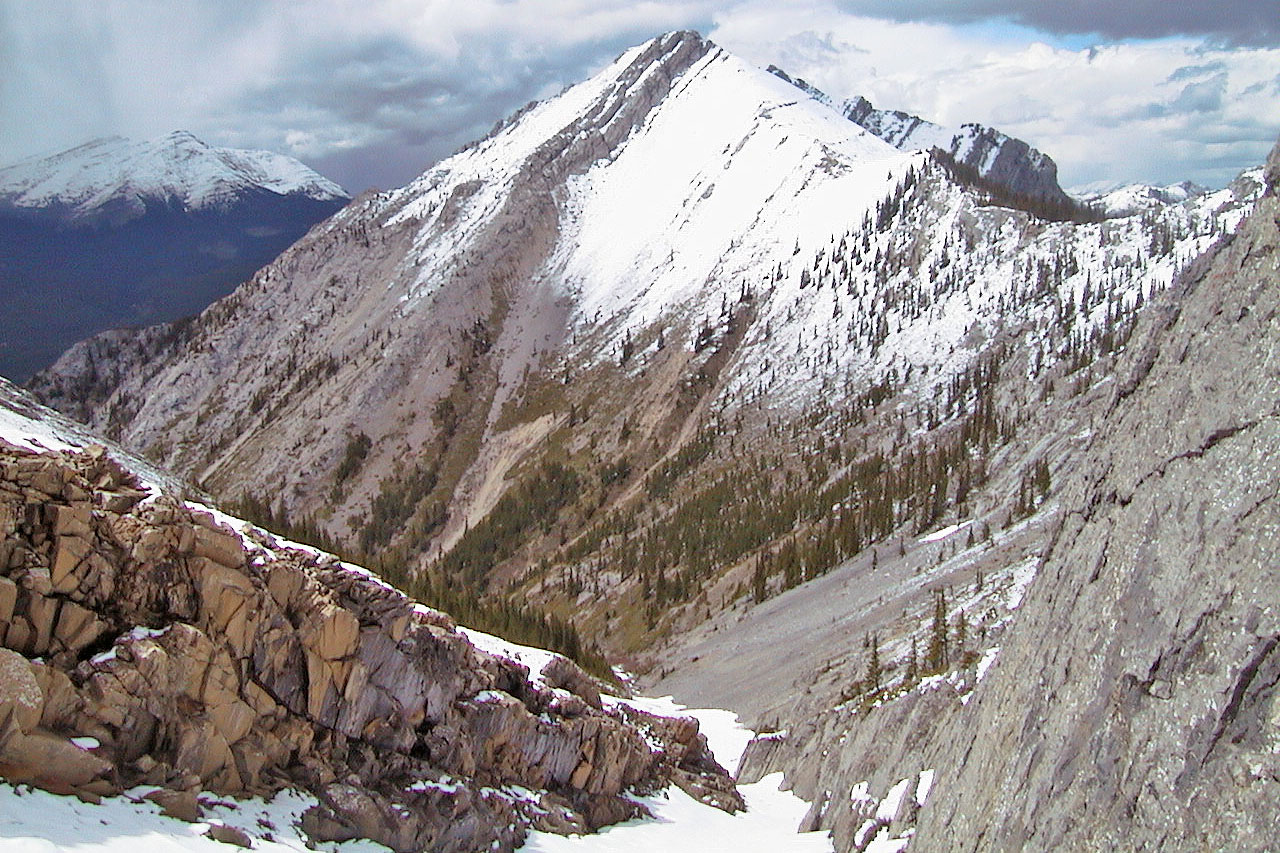 Wasootch Peak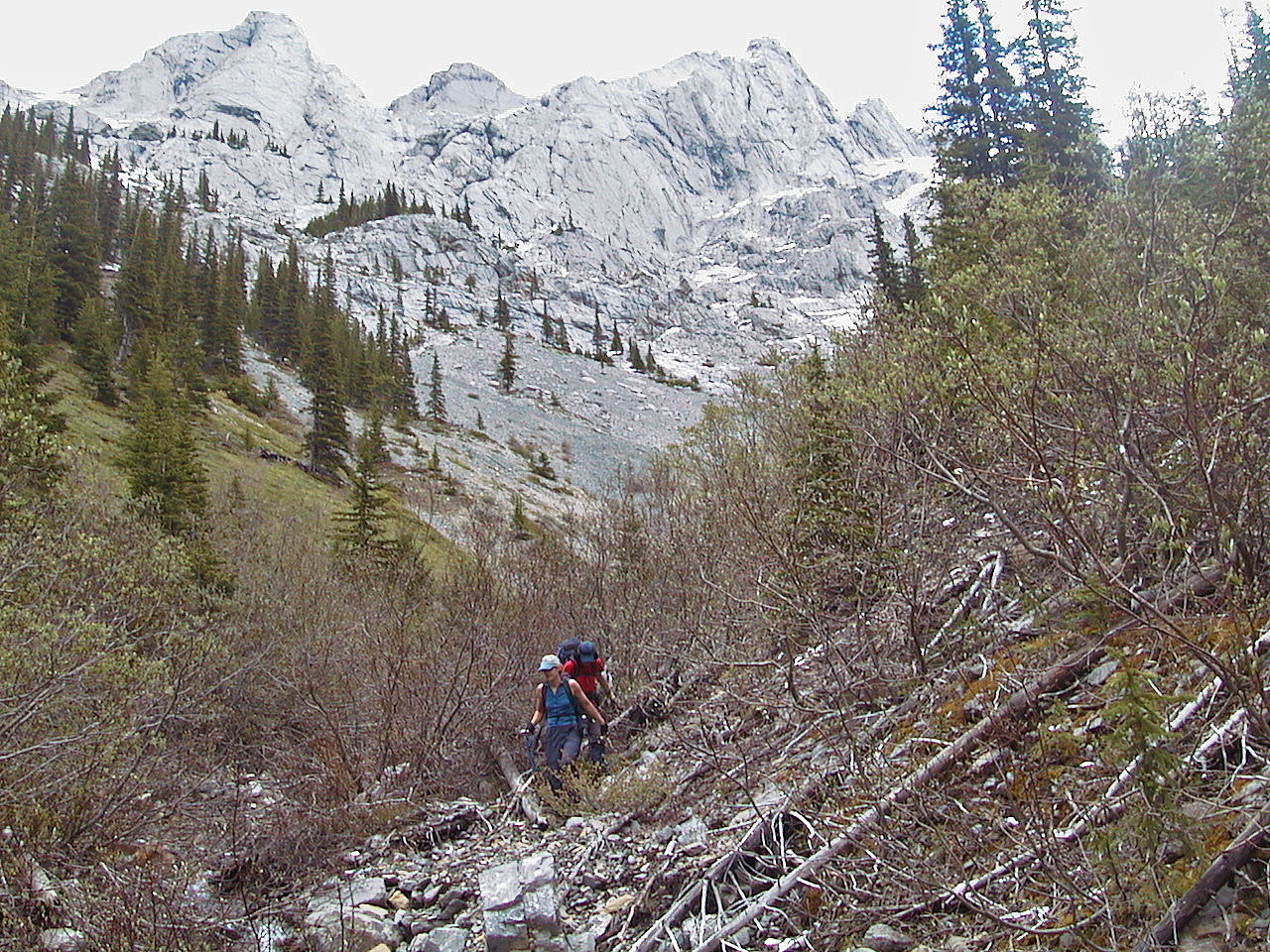 Making our way back down the creek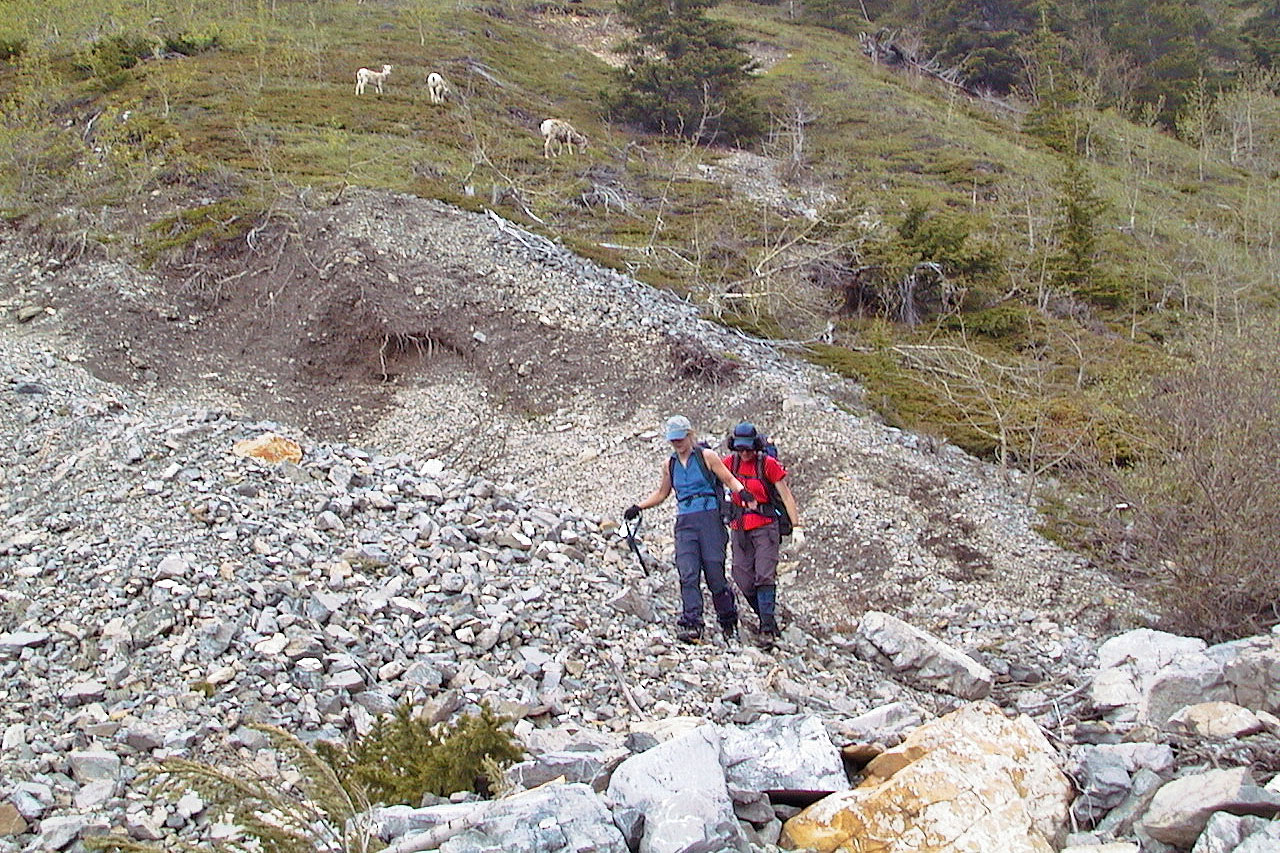 Following the creekbed as sheep grazed above us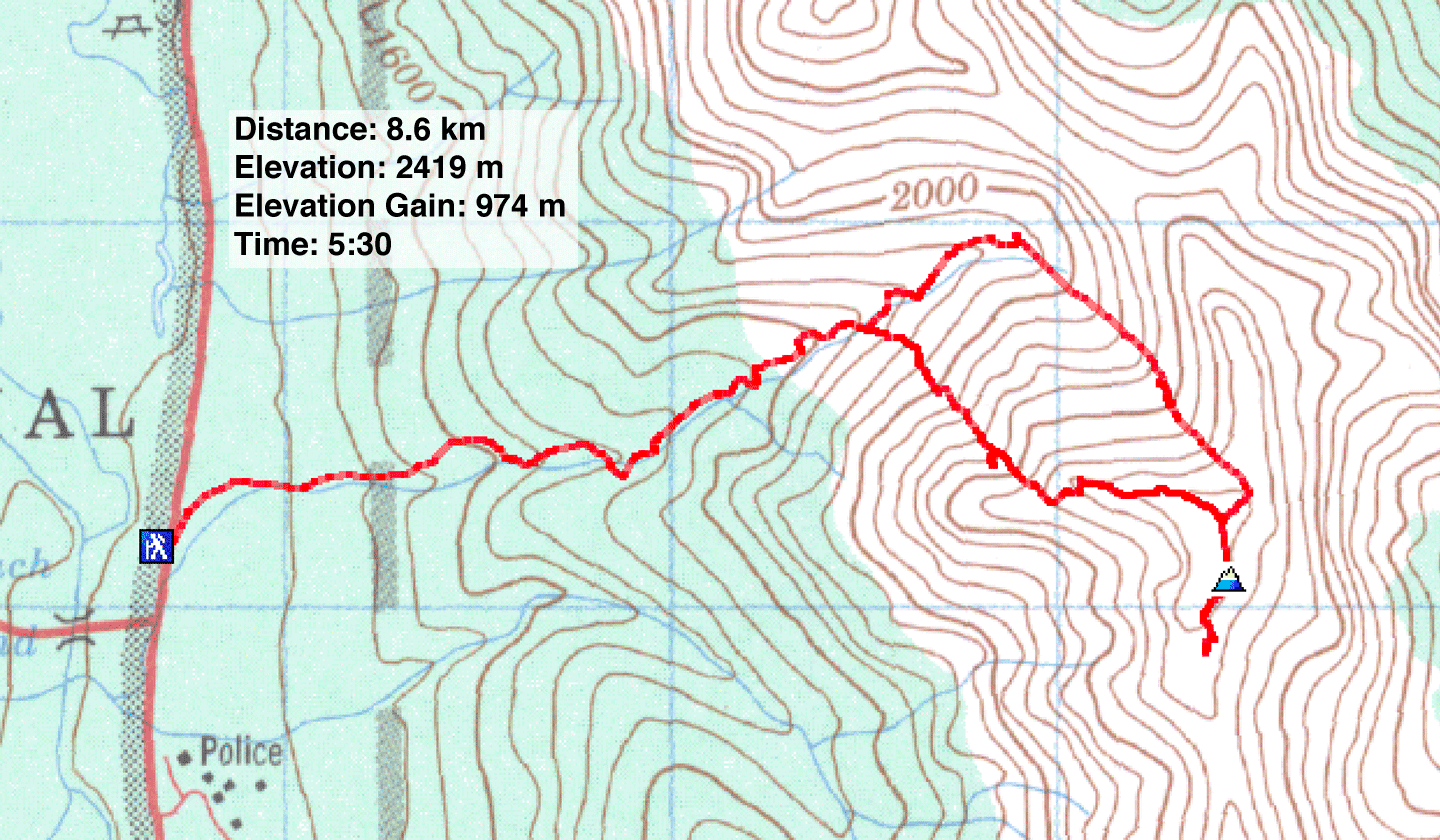 82 J/14 Spray Lakes Reservoir