bobspirko.ca | Home | Canada Trips | US Trips | Hiking | Snowshoeing | MAP | About

Little Temple
Banff National Park, Alberta
September 17, 2016
Distance: 14.8 km
Cumulative Elevation Gain: 960 m
Little Temple bears no resemblance to lofty Mount Temple, but for much less effort one can probably get good views from its summit. I say "probably" as I can only speculate. Low cloud and bellowing mist prevented us from seeing much from Little Temple. But the thrust of our trip, aside from summiting, was not to see the surrounding mountains but to appreciate the splendour of larches in the fall. And in that we were successful. Hundreds of golden trees lit up the slopes and brightened an otherwise gloomy day.
Sonny, Zora, Dinah and I used a route accredited to Marko Stavric, a loop that begins and ends on good trails while passing two alluring lakes on either side of Little Temple.
Under light rain, we started up Paradise Valley Trail. A kilometre later, we hit Moraine Lake Trail and turned left. We kept to the main trail for a couple of klicks until we came to a flowing brook. A narrow side trail runs up the right side, sometimes scrunching right against the creek, sometimes veering well off, before reaching Temple Lake. We lost the trail a couple of times, but it was there; we just had to look for it.
Mount Temple rises majestically at the far end of the lake, while Little Temple stretches above the right shore. Some scramblers have ascended the col between the two summits of Little Temple, but it entails a difficult scramble. However, the highest summit can be reached by an easy scramble from the col between Mount Temple and Little Temple, and that's what we did.
We started up the gully that bisects the lower west slope of Little Temple and headed to the corner of the huge cliffs below the summit. I angled toward the end of the cliffs, although I was hampered by soft scree. To avoid the big scree field, Dinah and Zora ascended well up the slope before traversing below the base of the cliffs. Meanwhile, Sonny quickly outdistanced us. and we often lost sight of him. He would climb the two summits of Little Temple to our one.
After getting around the cliffs, we faced a long, steep hike followed by some easy scrambling up a rocky slope. The final stretch along the ridge was mostly a hike along a trail. Zora, Dinah and I reached the south summit in time to watch Sonny climb the lower north summit. After our usual summit activities, we dropped back down the ridge where the four of us regrouped. Then we headed to the Mount Temple-Little Temple col.
After passing through the brilliant larches that blanketed the col, we followed a broad drainage leading to Lake Annette. We turned our backs to the last of the yellow larches, and under persistent rain, we followed the long, dreary trail back to our car.
Sonny's Trip Report
KML and GPX Tracks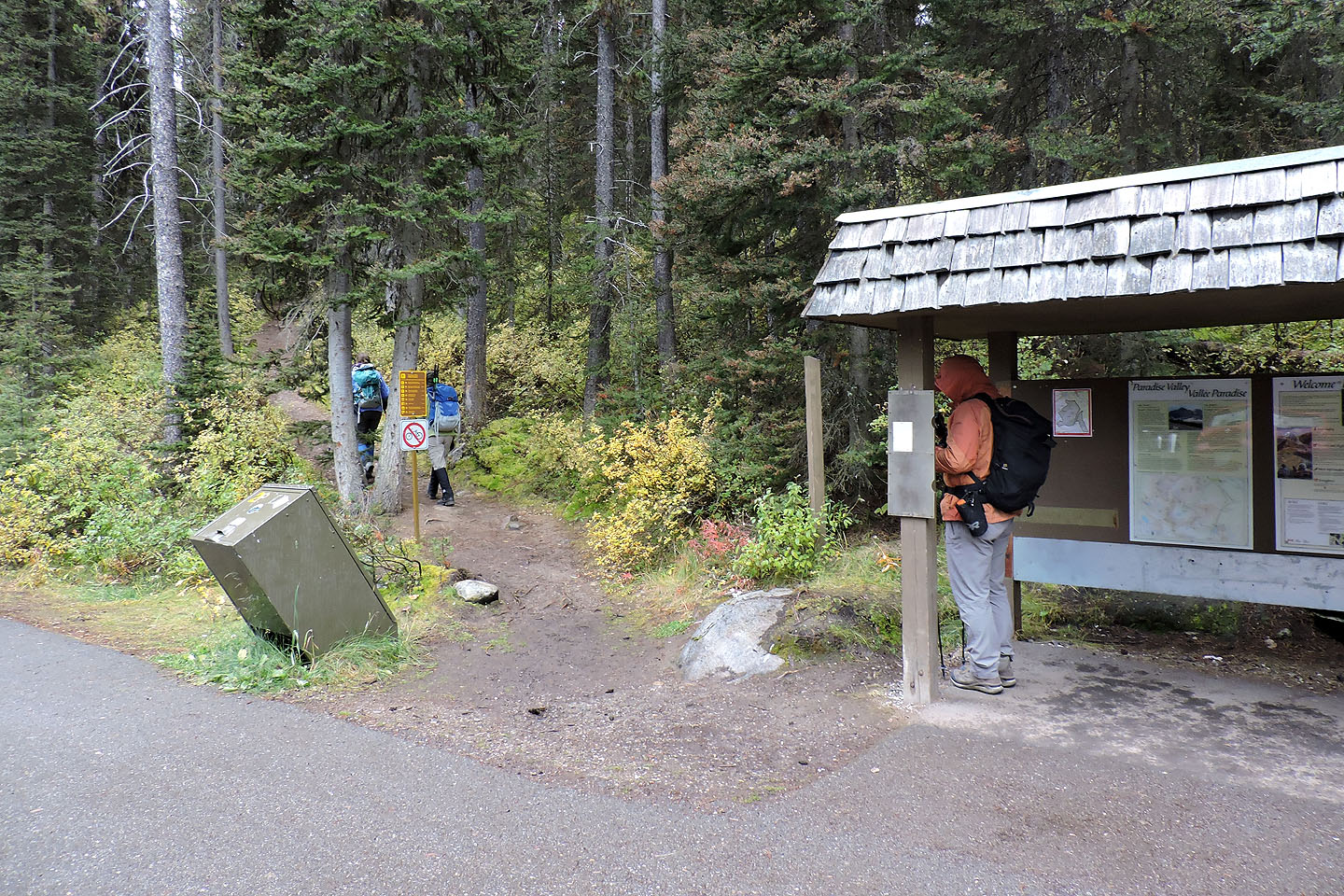 Starting up Paradise Valley Trail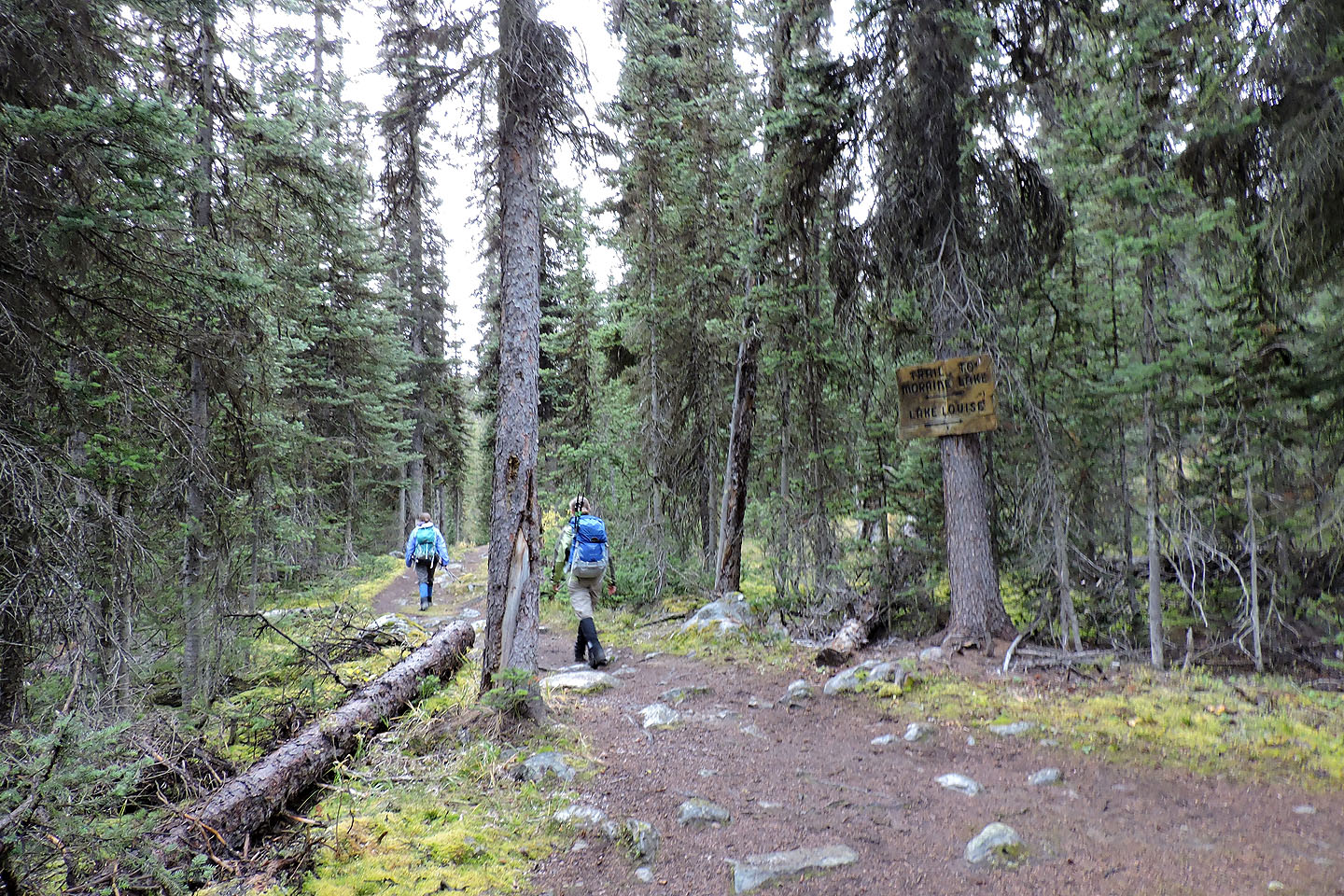 One klick after starting out, we turned left onto Moraine Lake Trail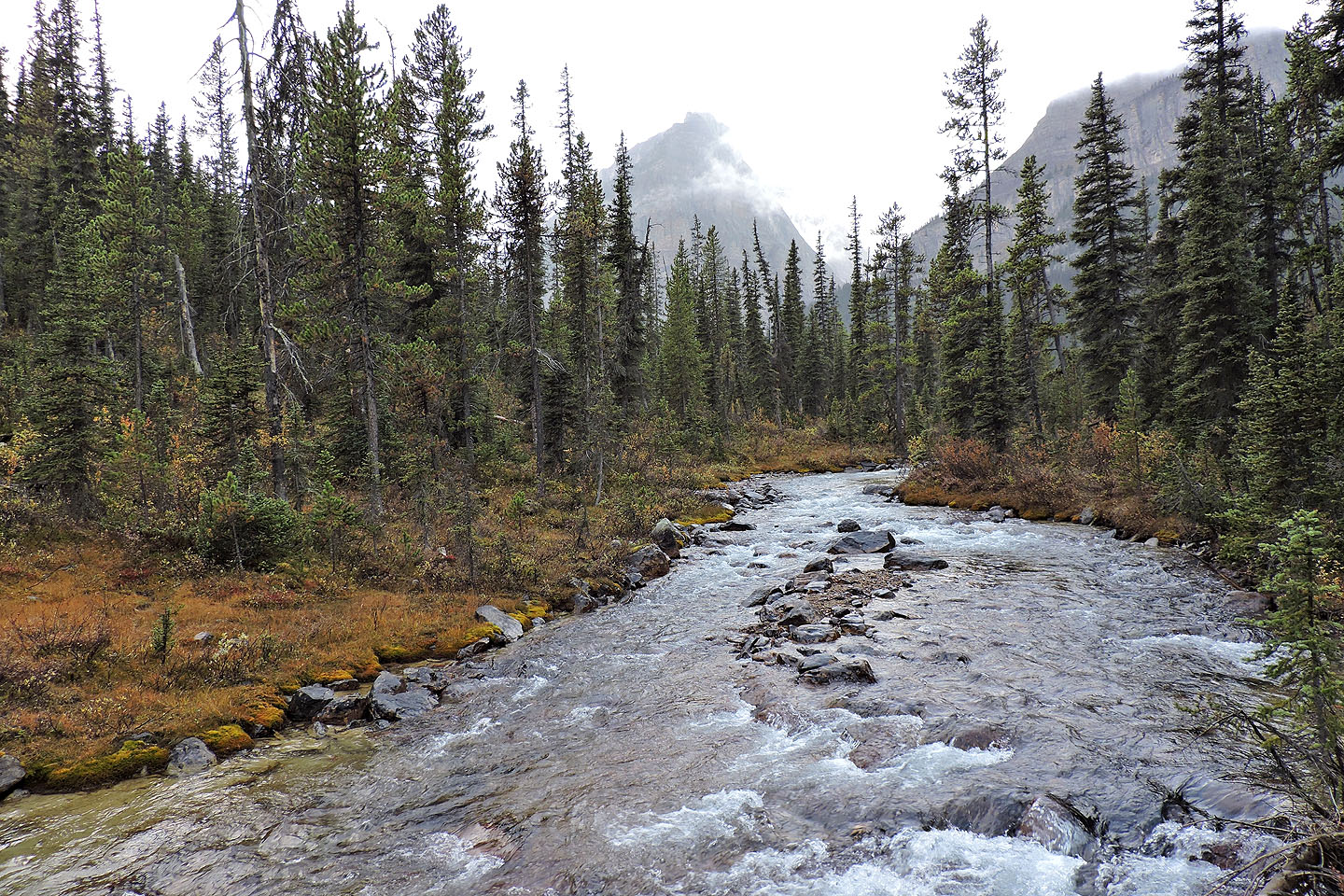 Paradise Creek from a footbridge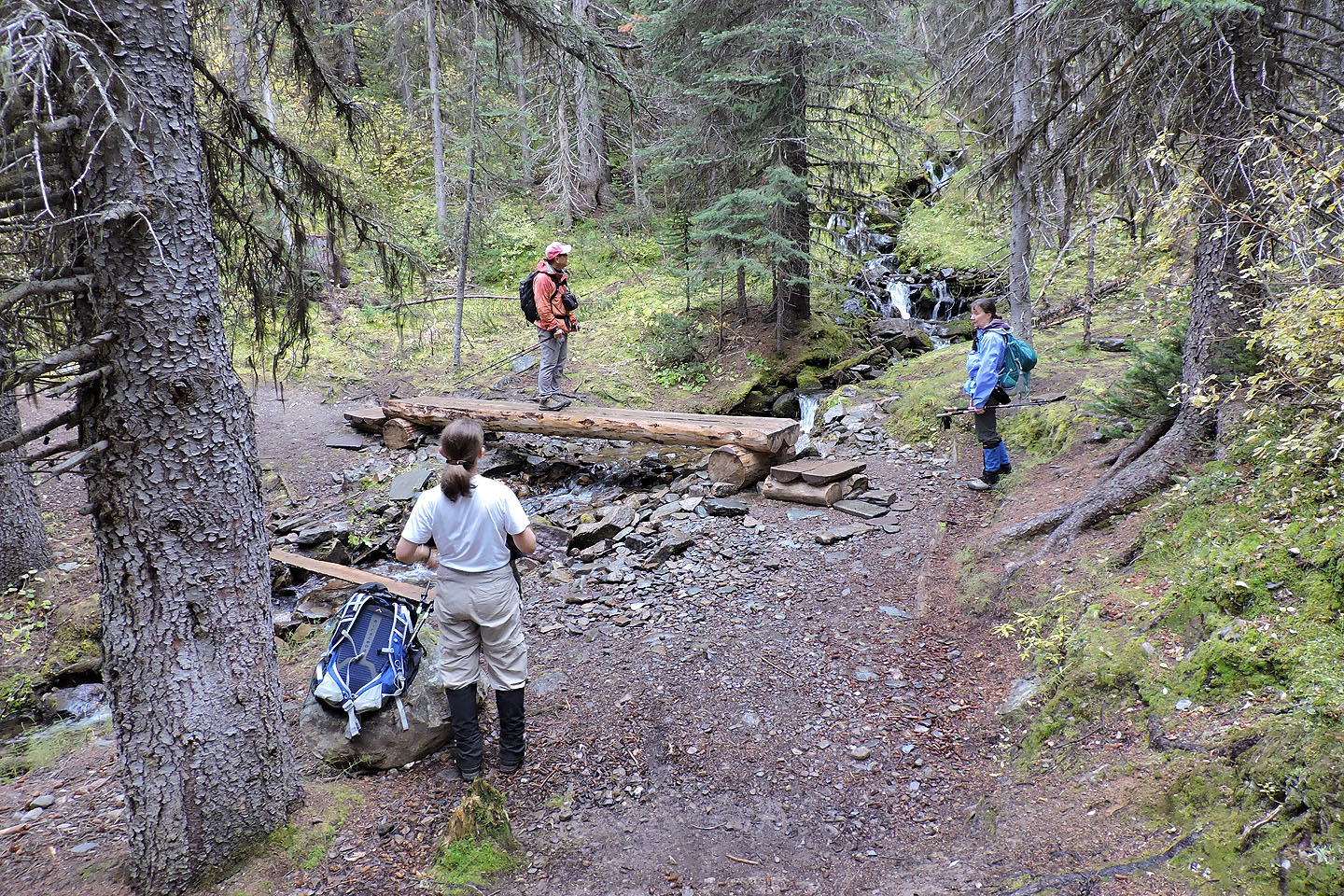 A narrow trail starts up the right side of Temple Creek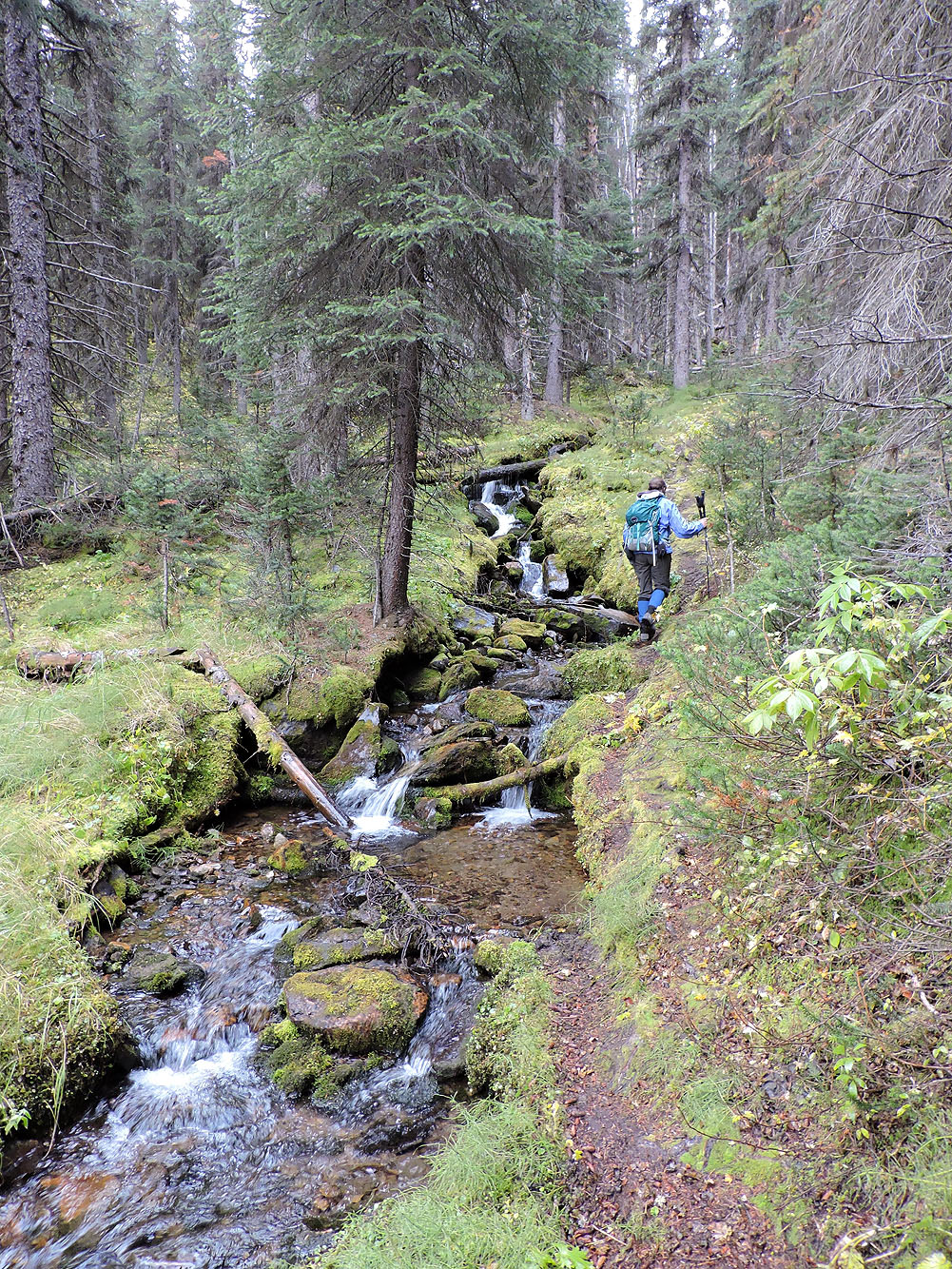 Following the trail to Temple Lake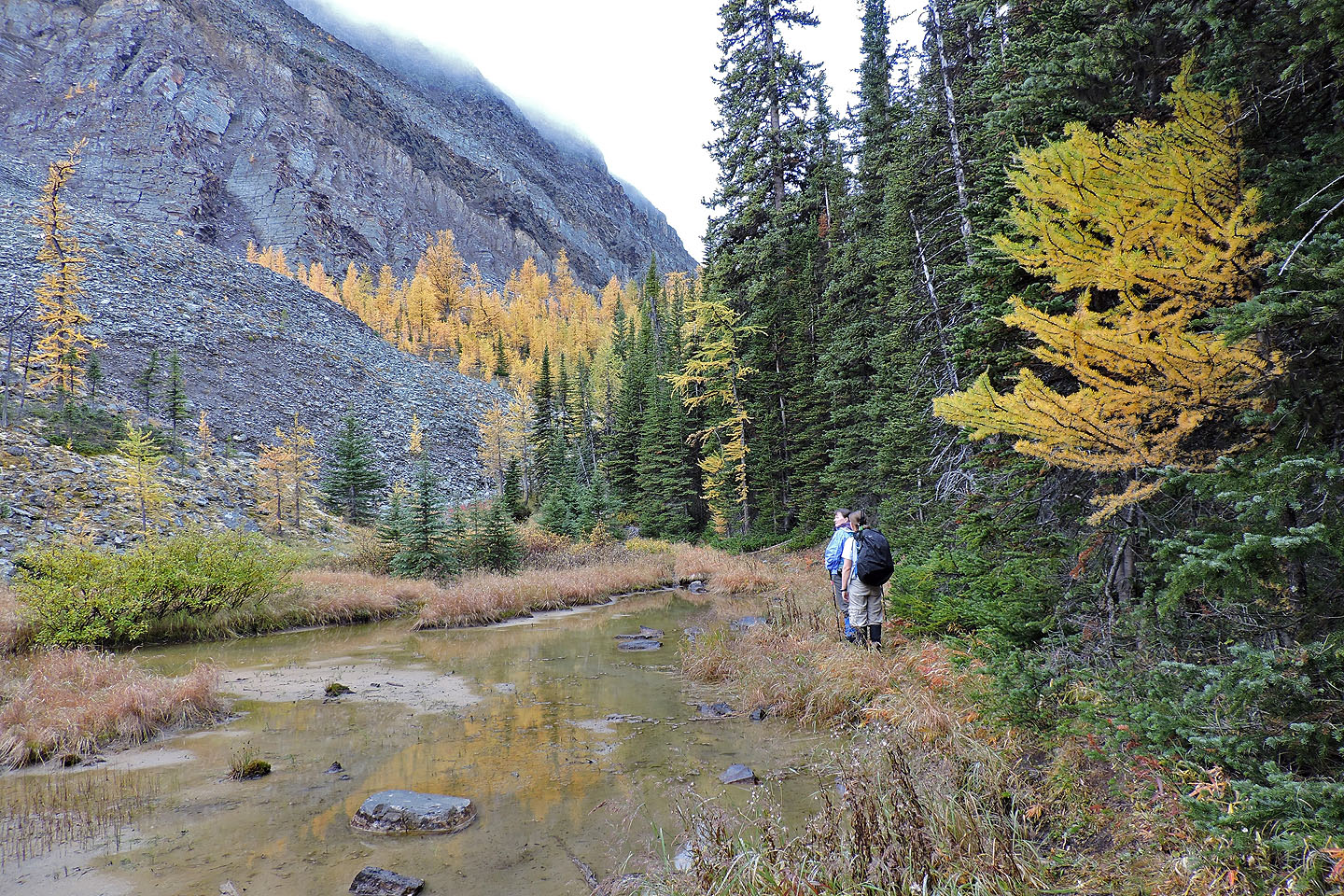 Well along the trail we see our first larches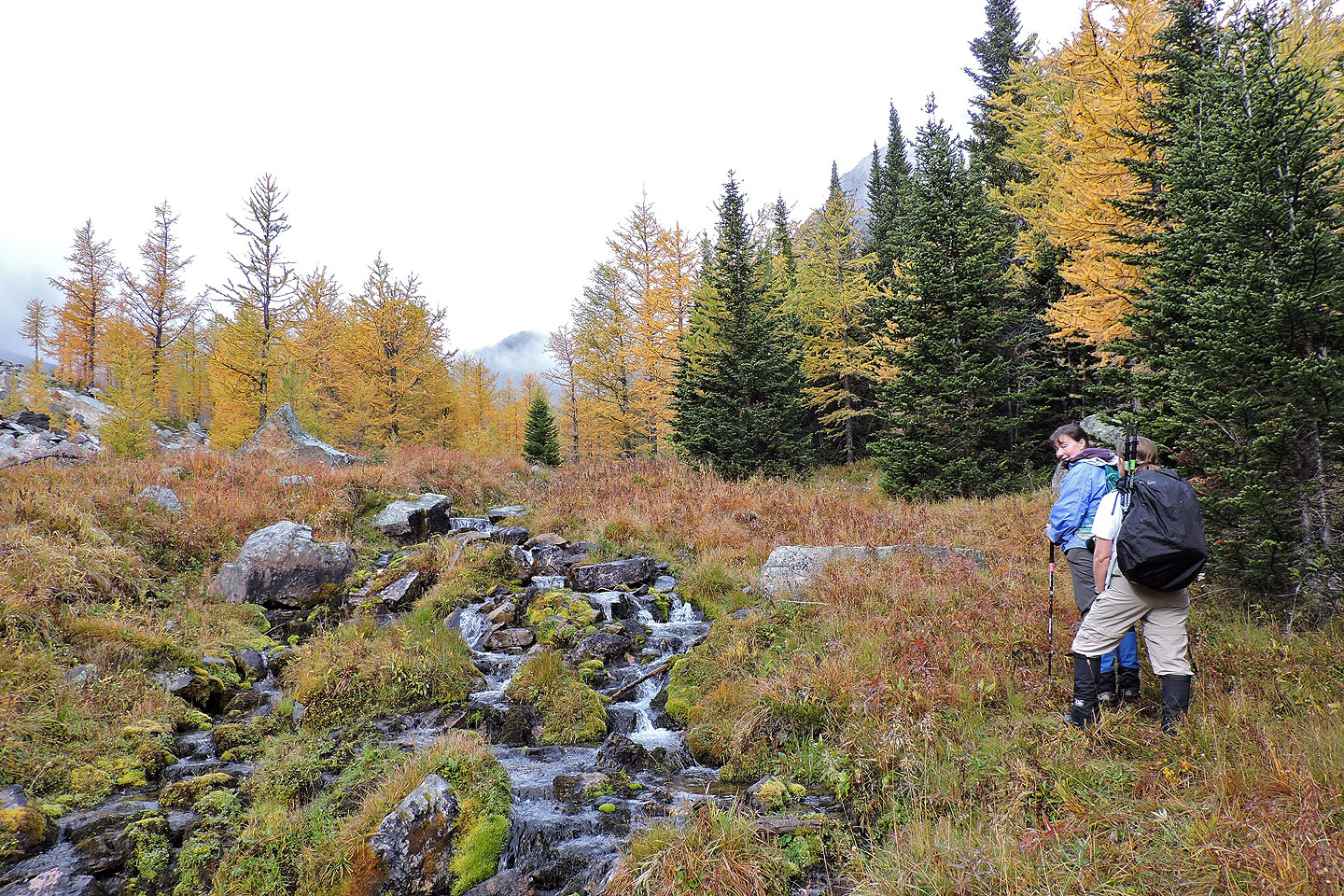 More larches appear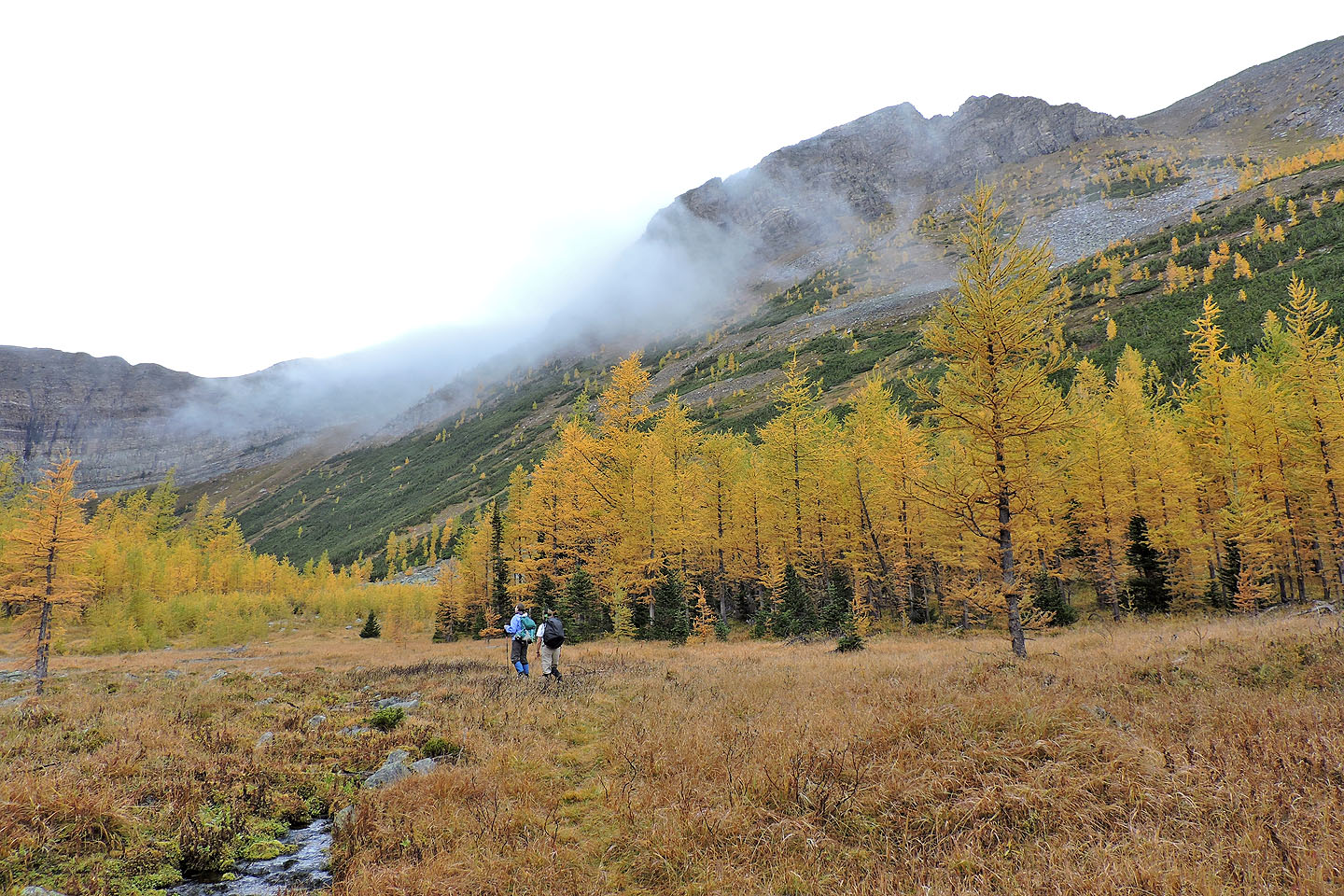 Our first look at Little Temple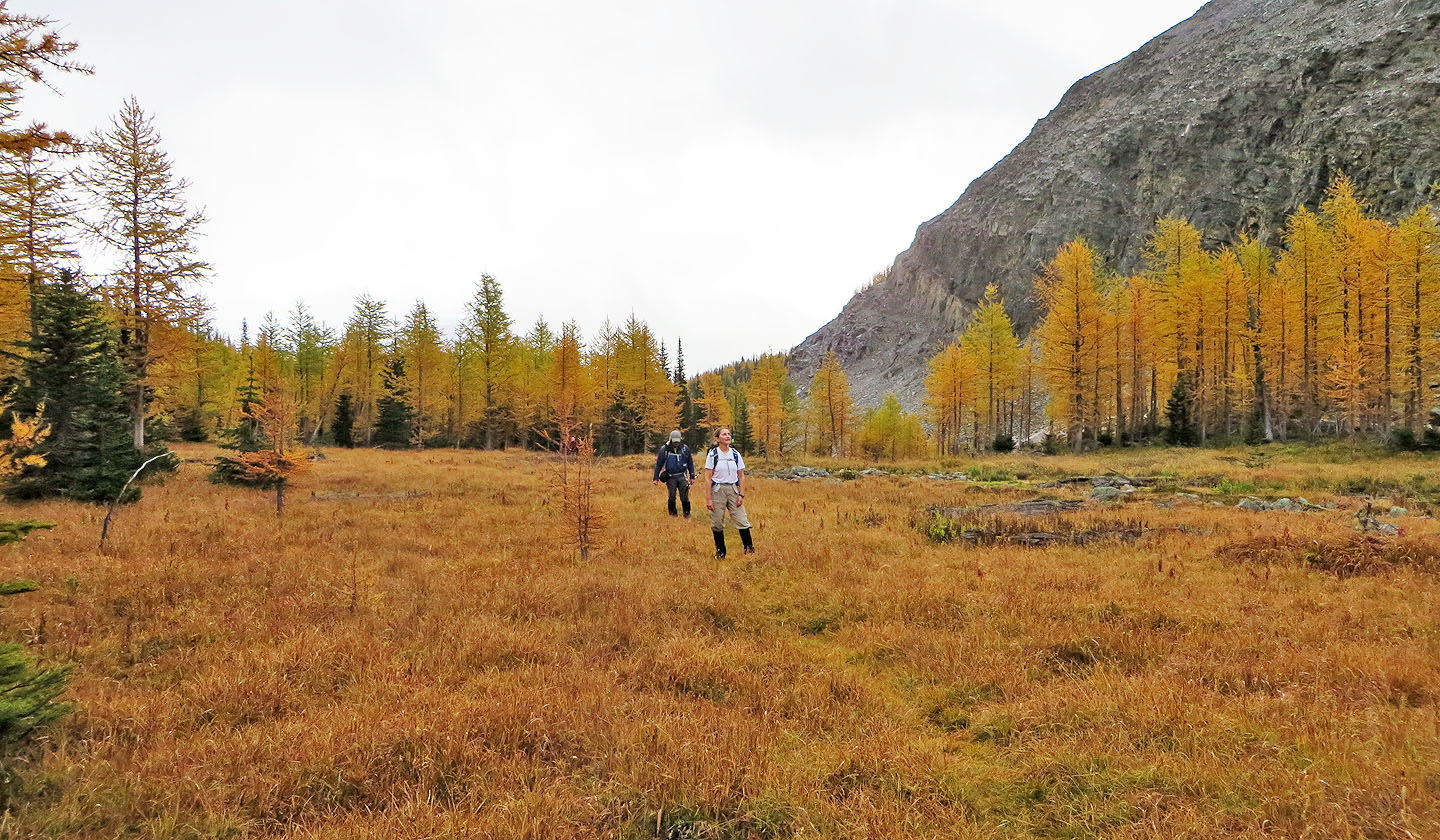 Looking back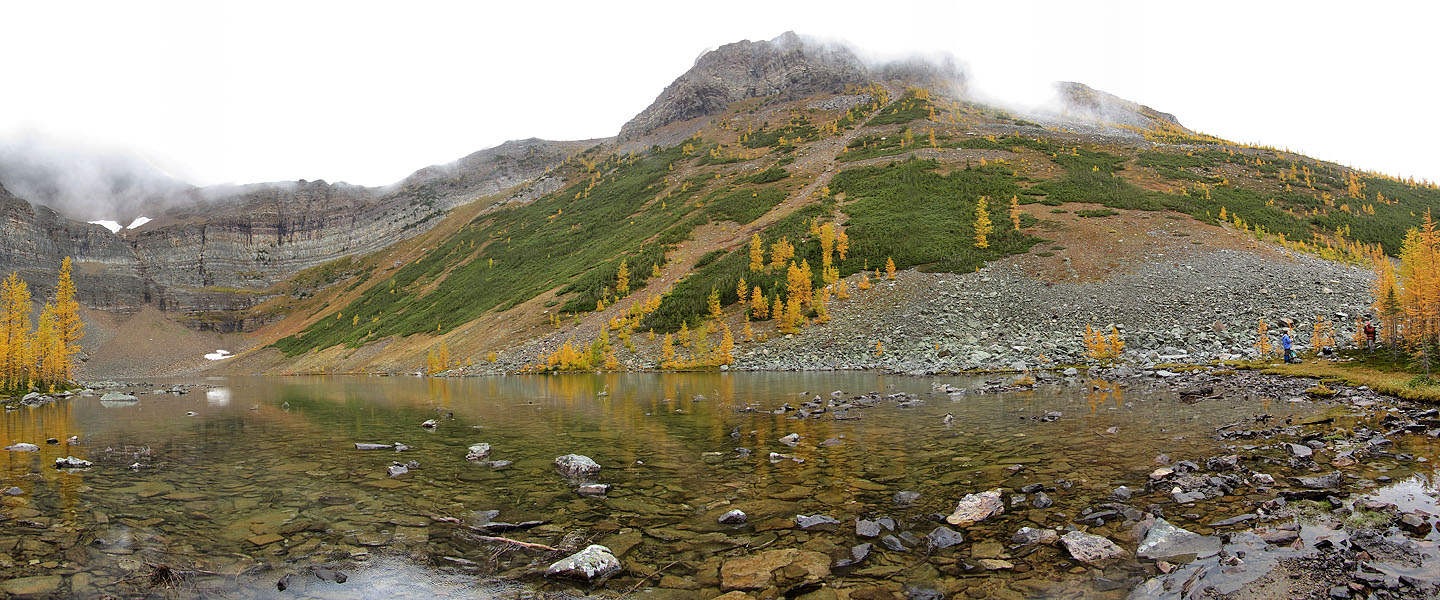 Little Temple from the lake: we started up the gully in the middle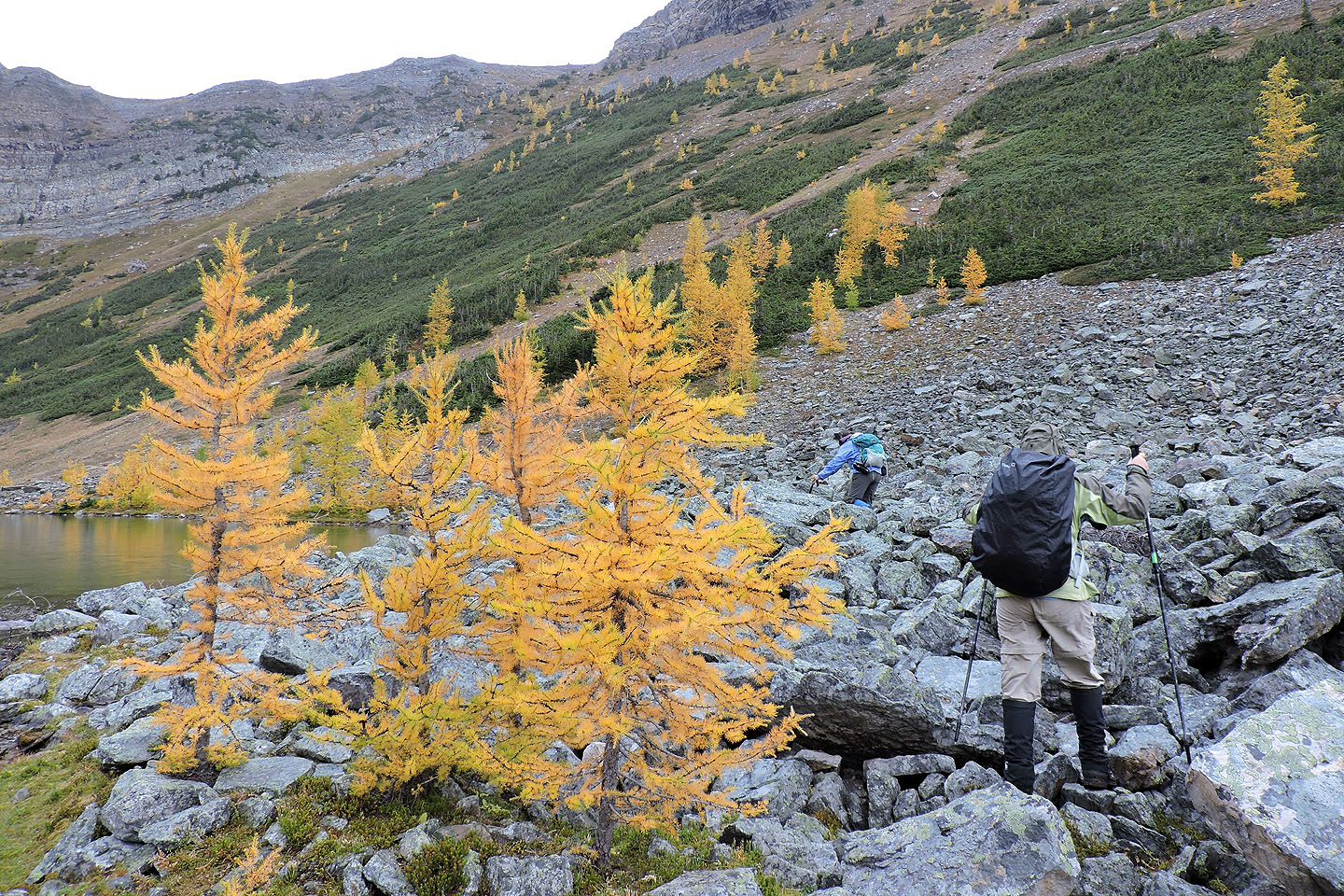 Starting our climb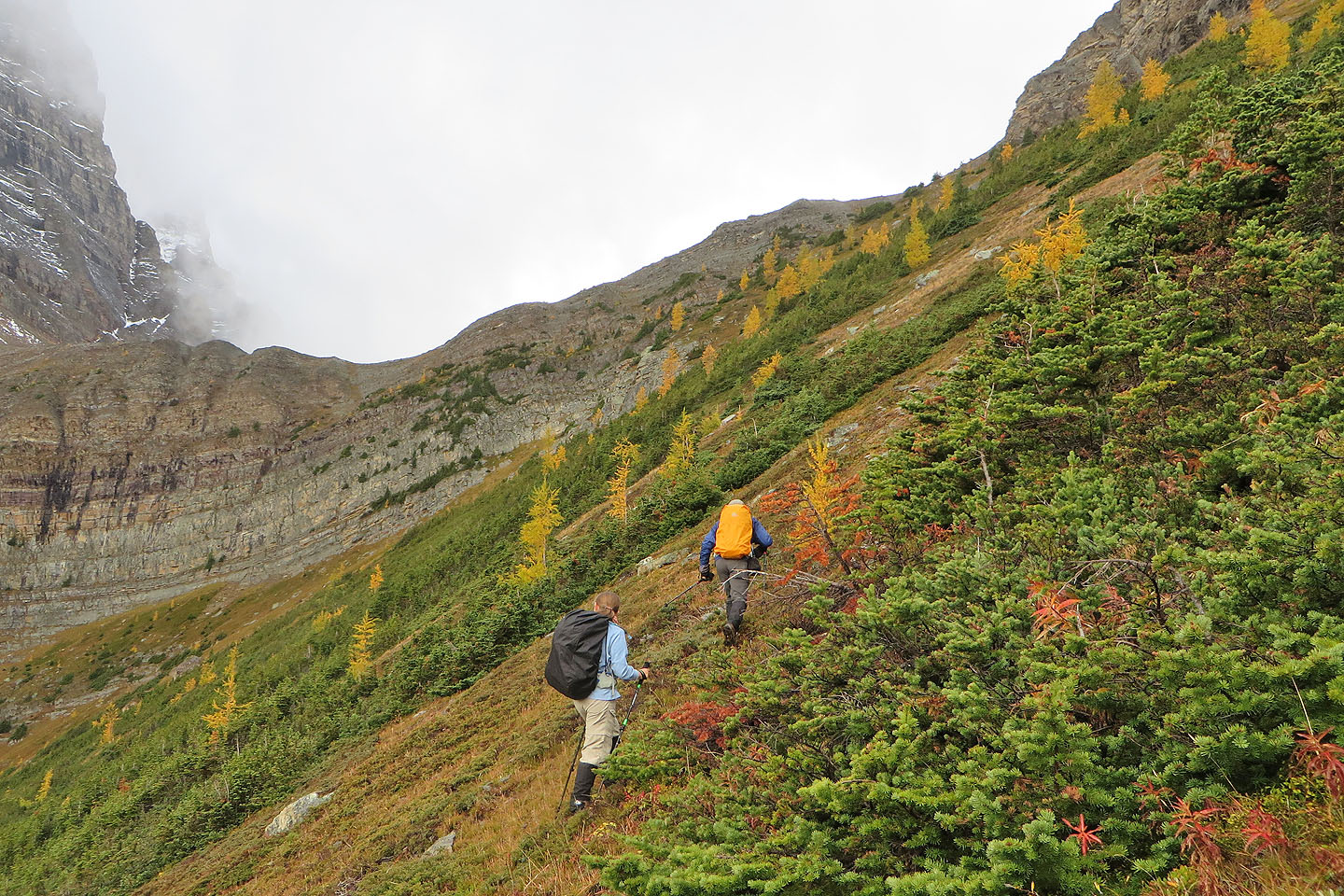 We made our way to the corner of the cliff on the right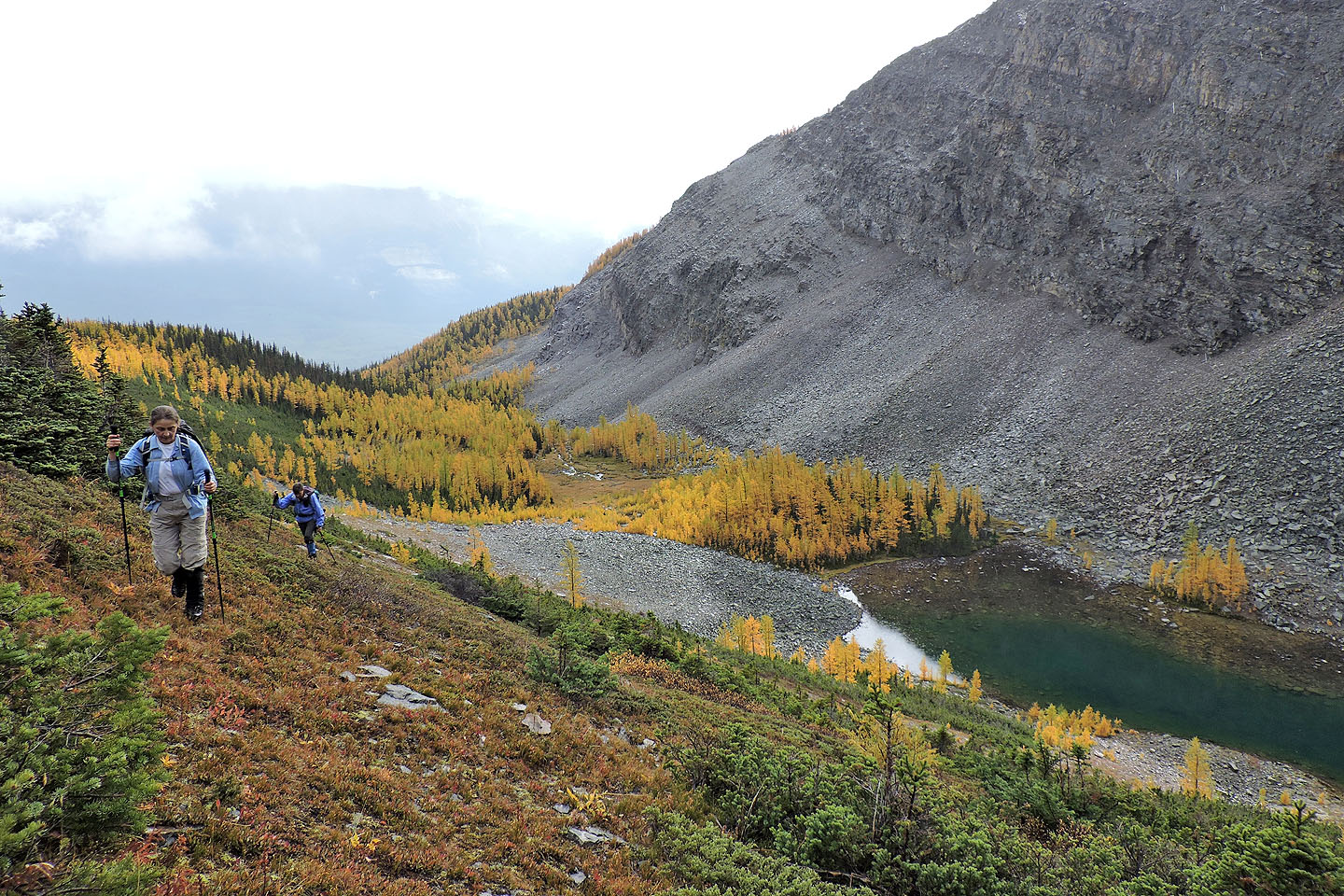 Looking back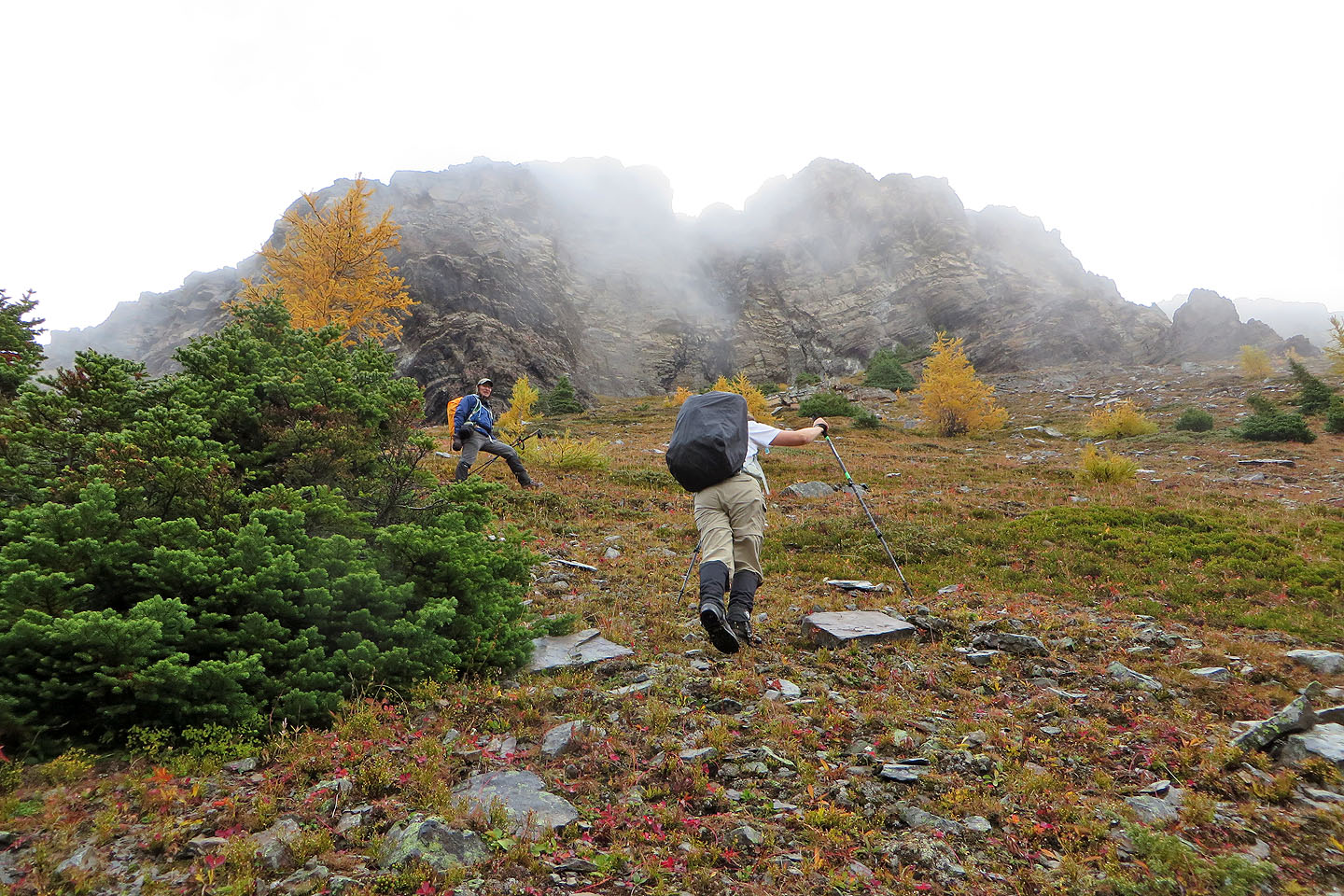 Almost at the cliffs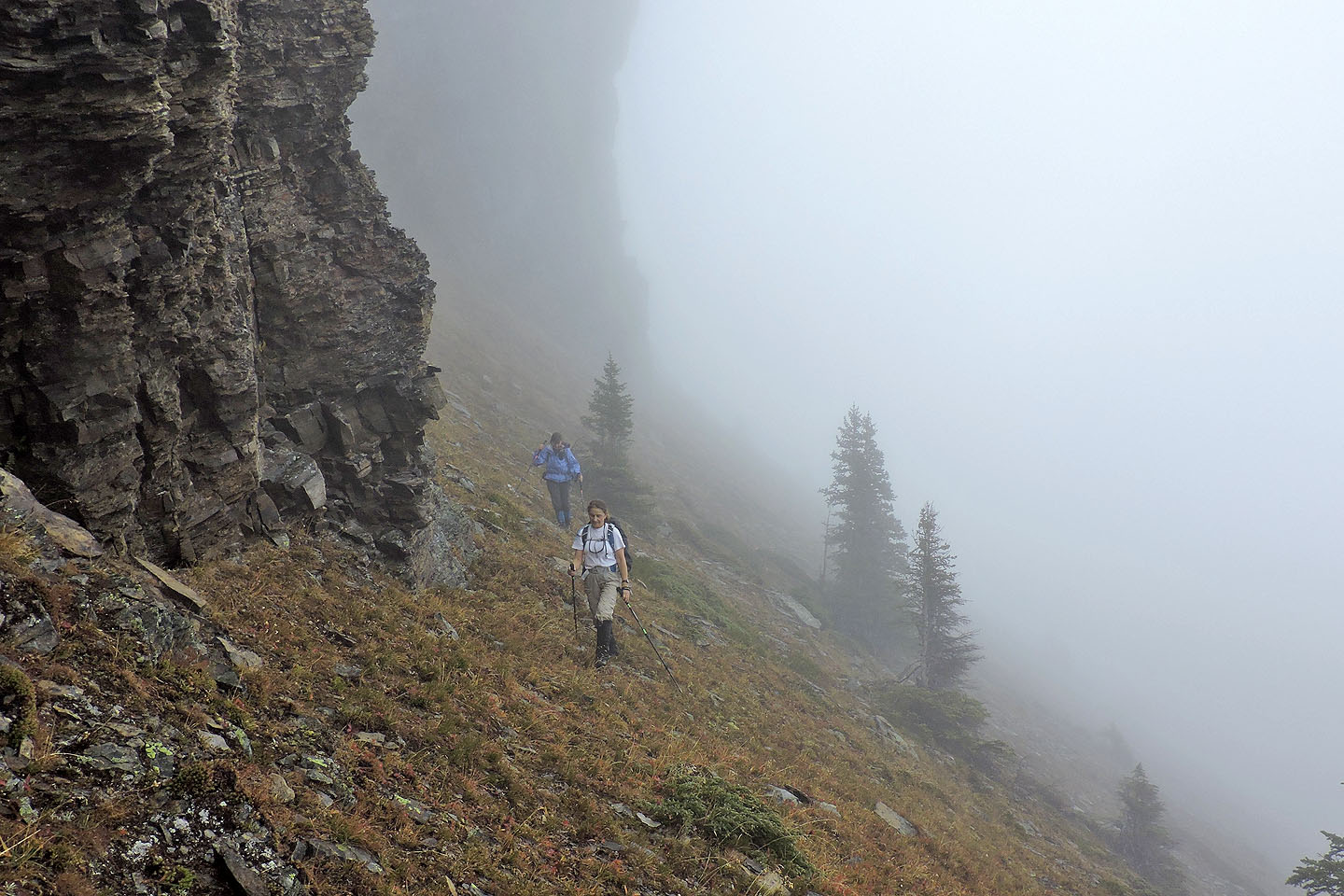 Mist rolled in when we reached the base of the cliffs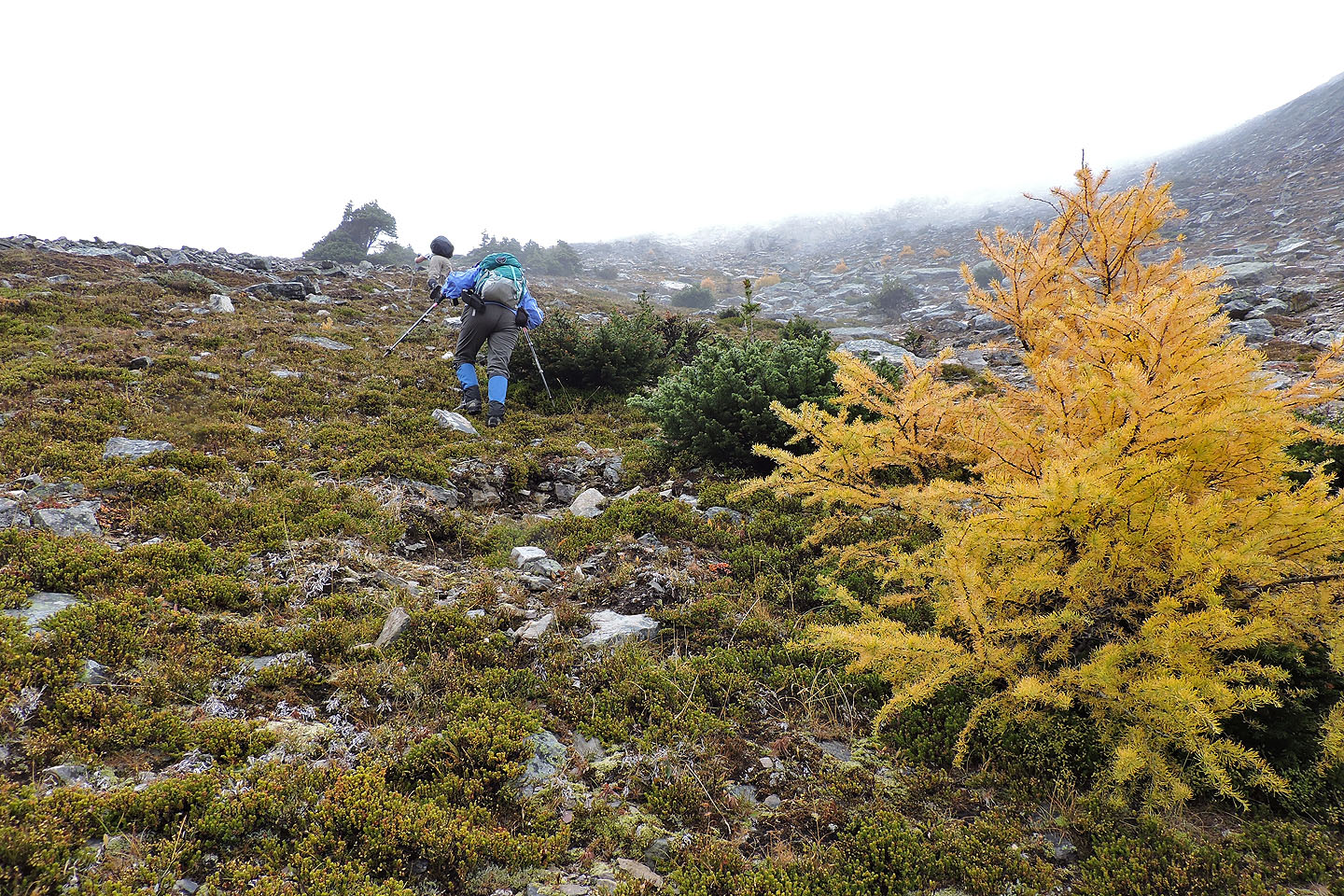 Around the corner, a steep climb awaits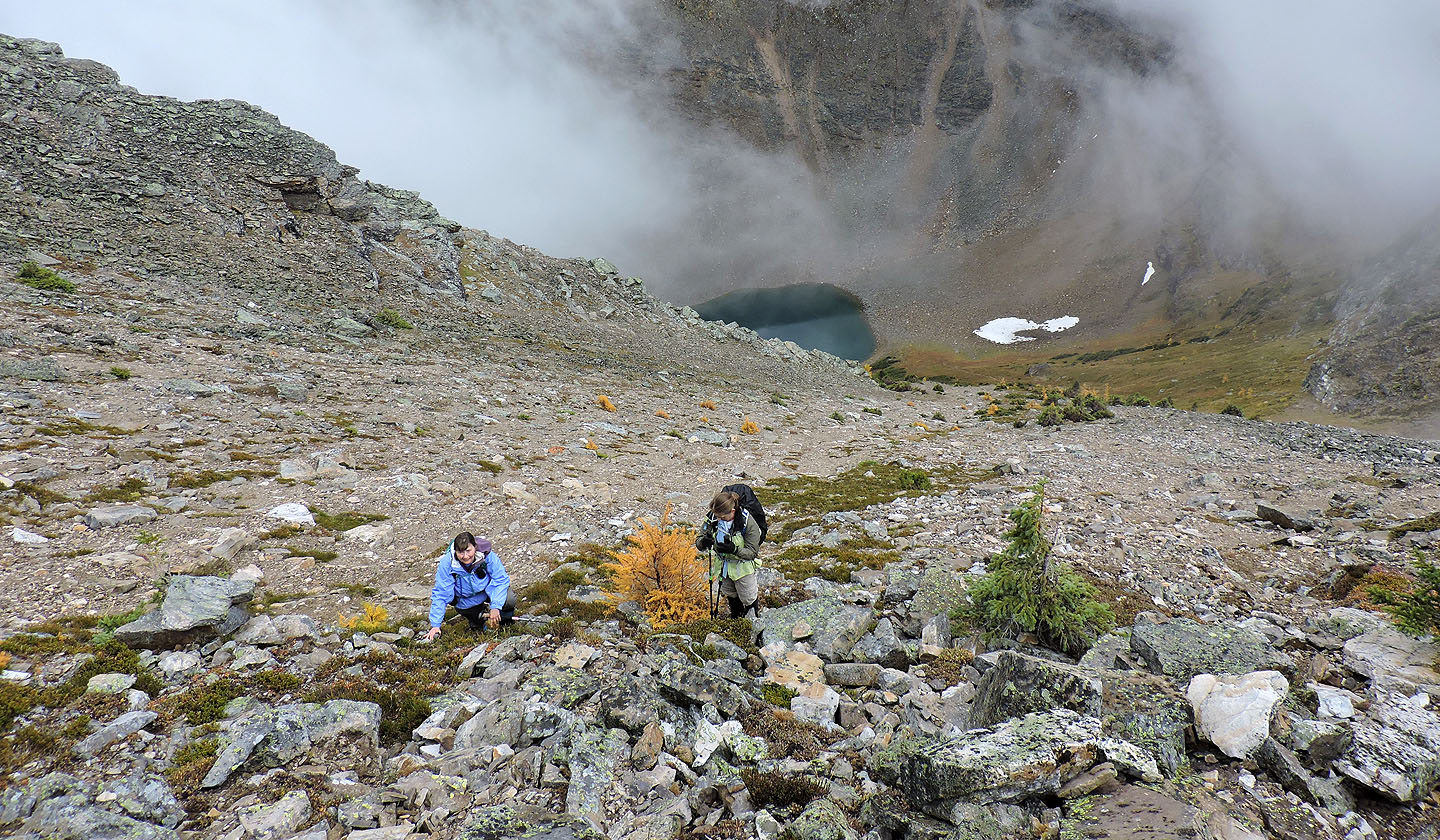 Looking back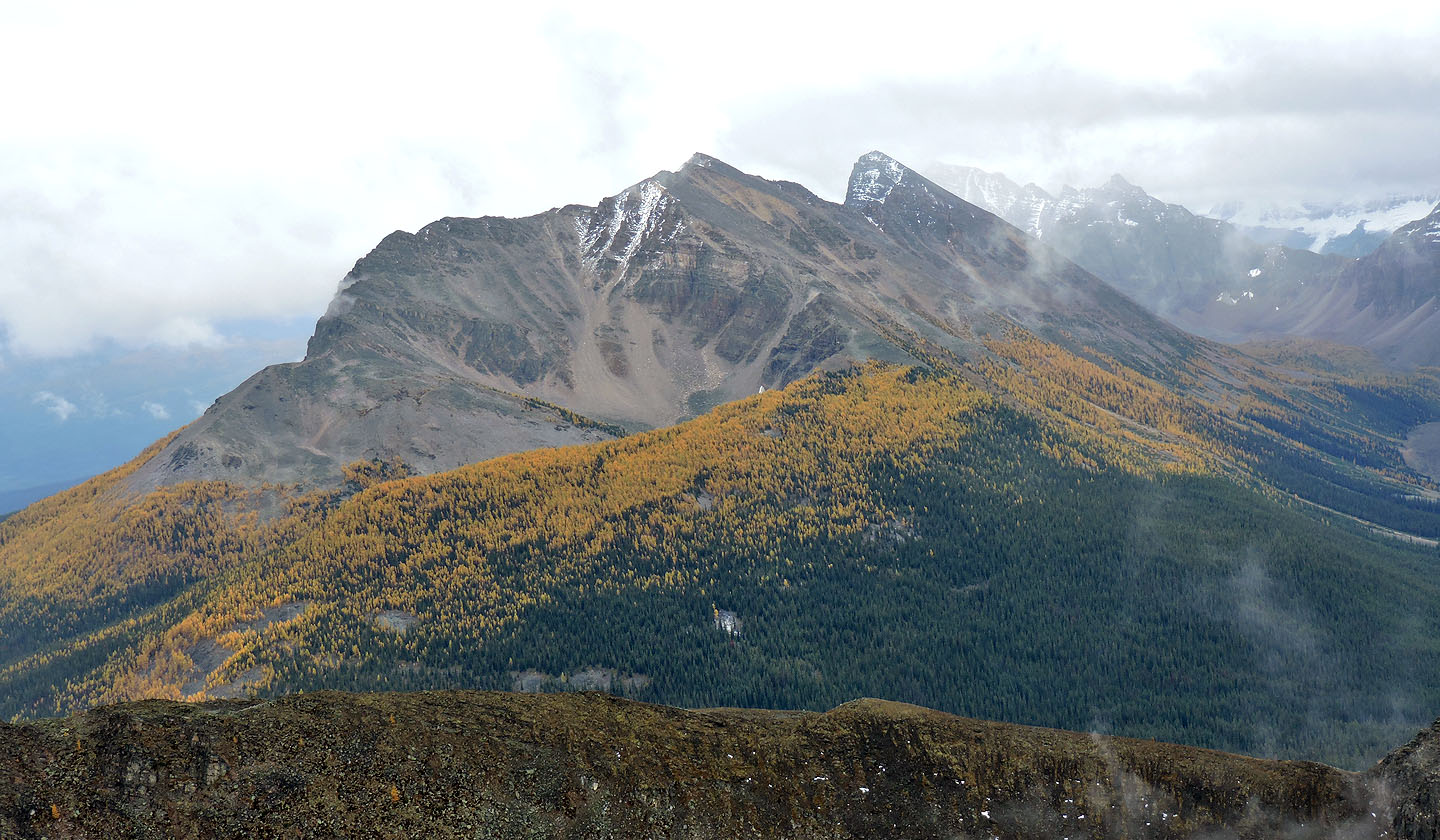 Panorama Ridge lies southeast

Higher up, the slope comprises loose rock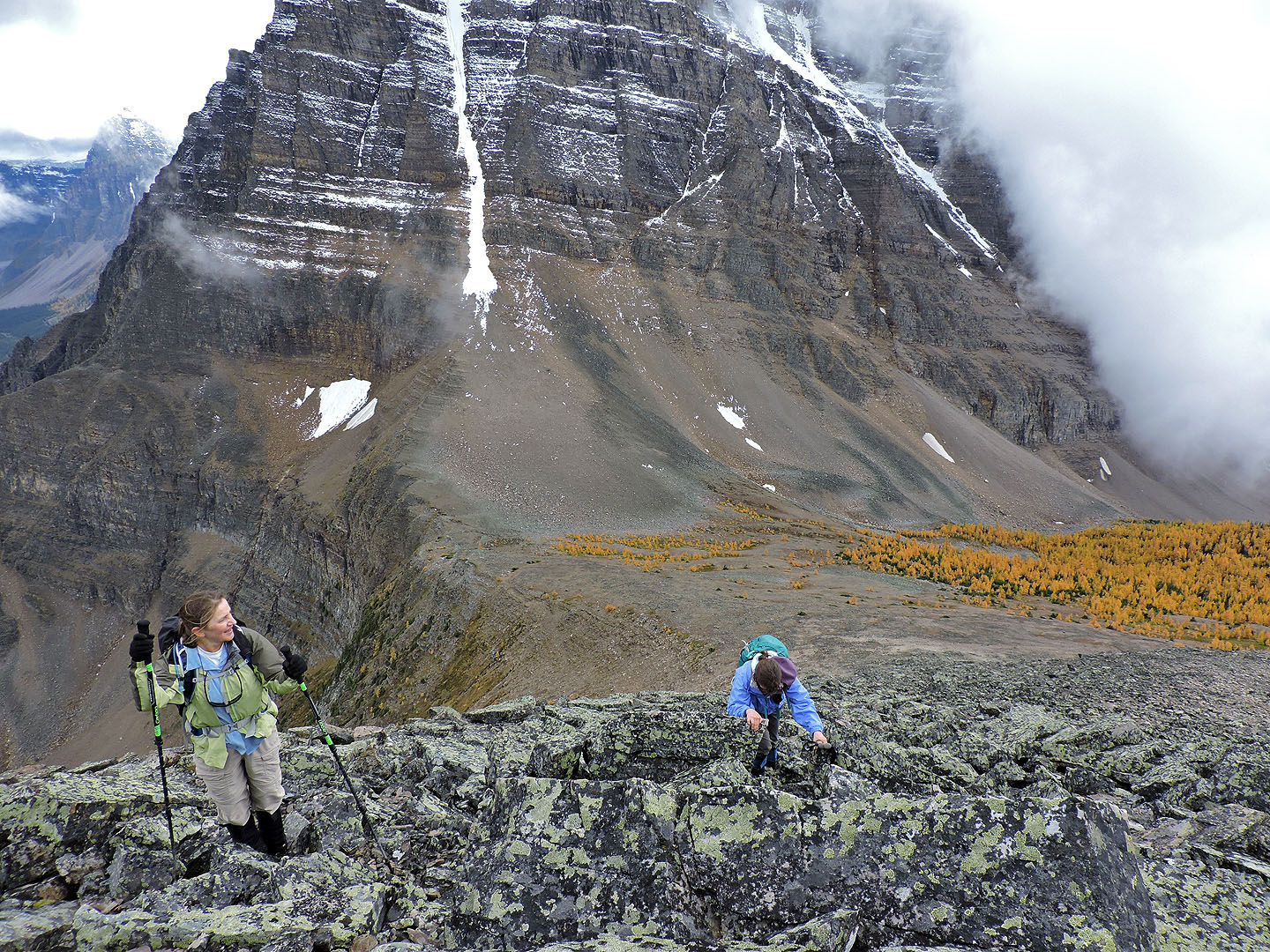 The col comes into view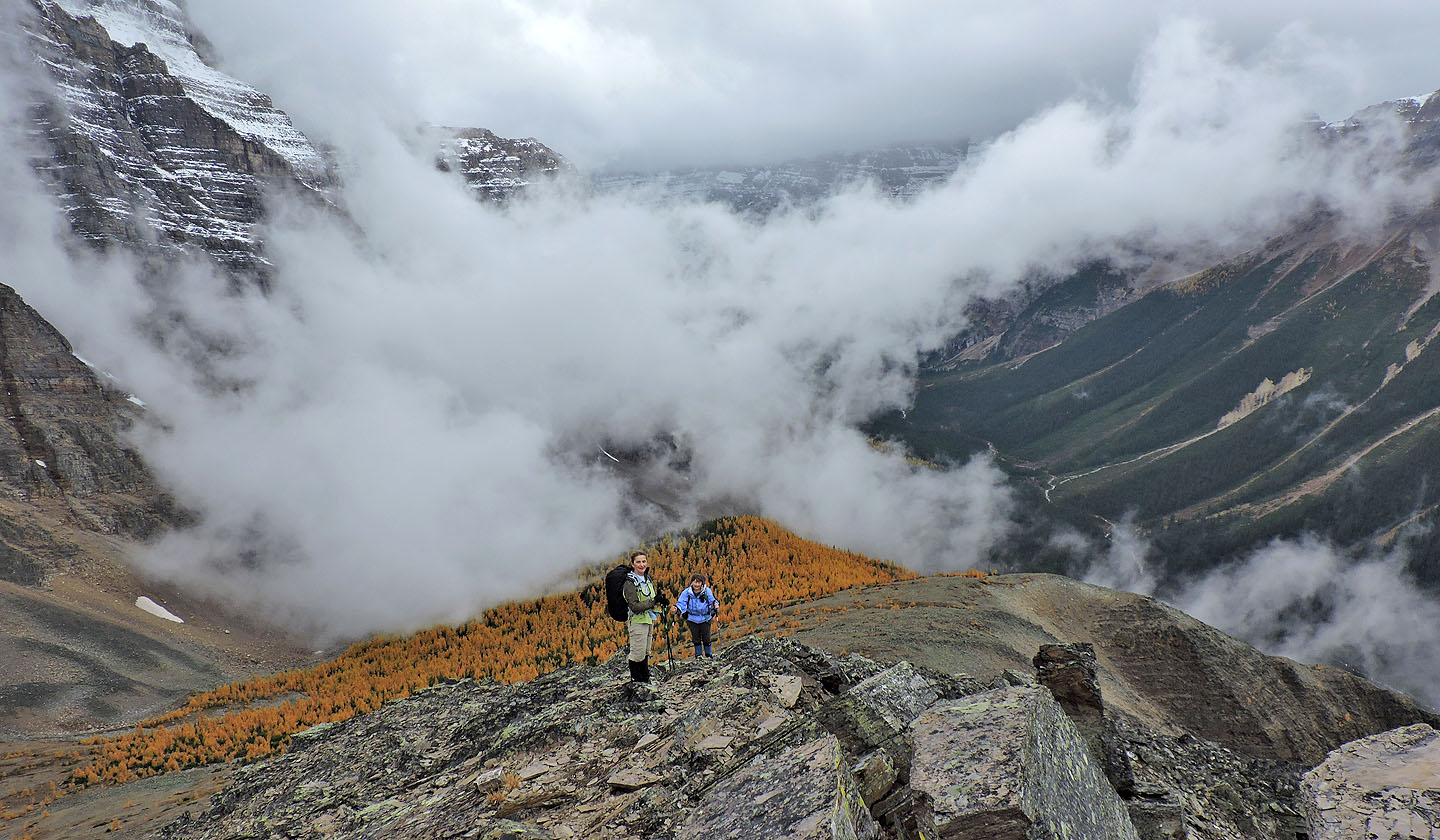 Finally on the ridge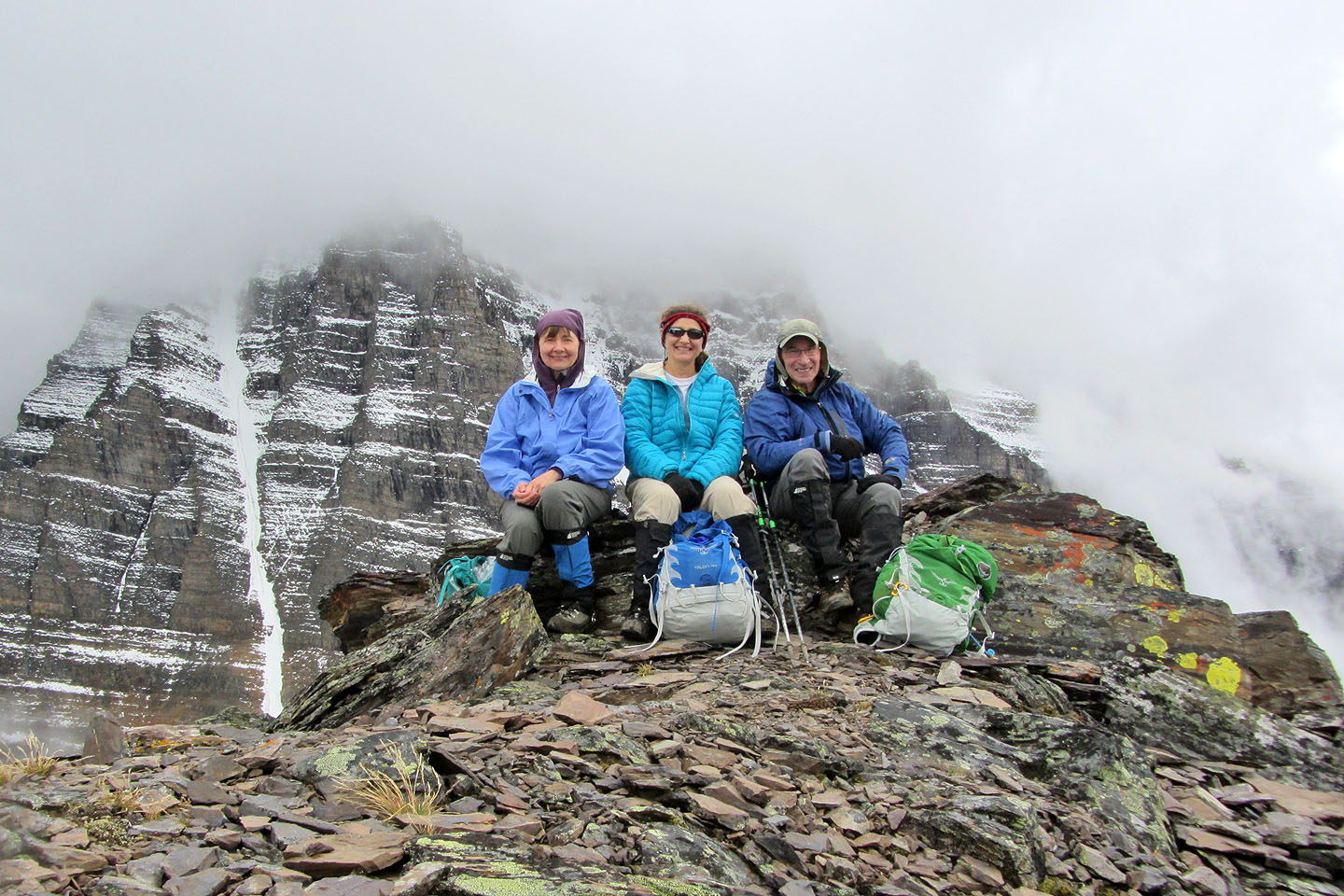 On the summit

Meanwhile, Sonny reaches the lower summit (mouse over)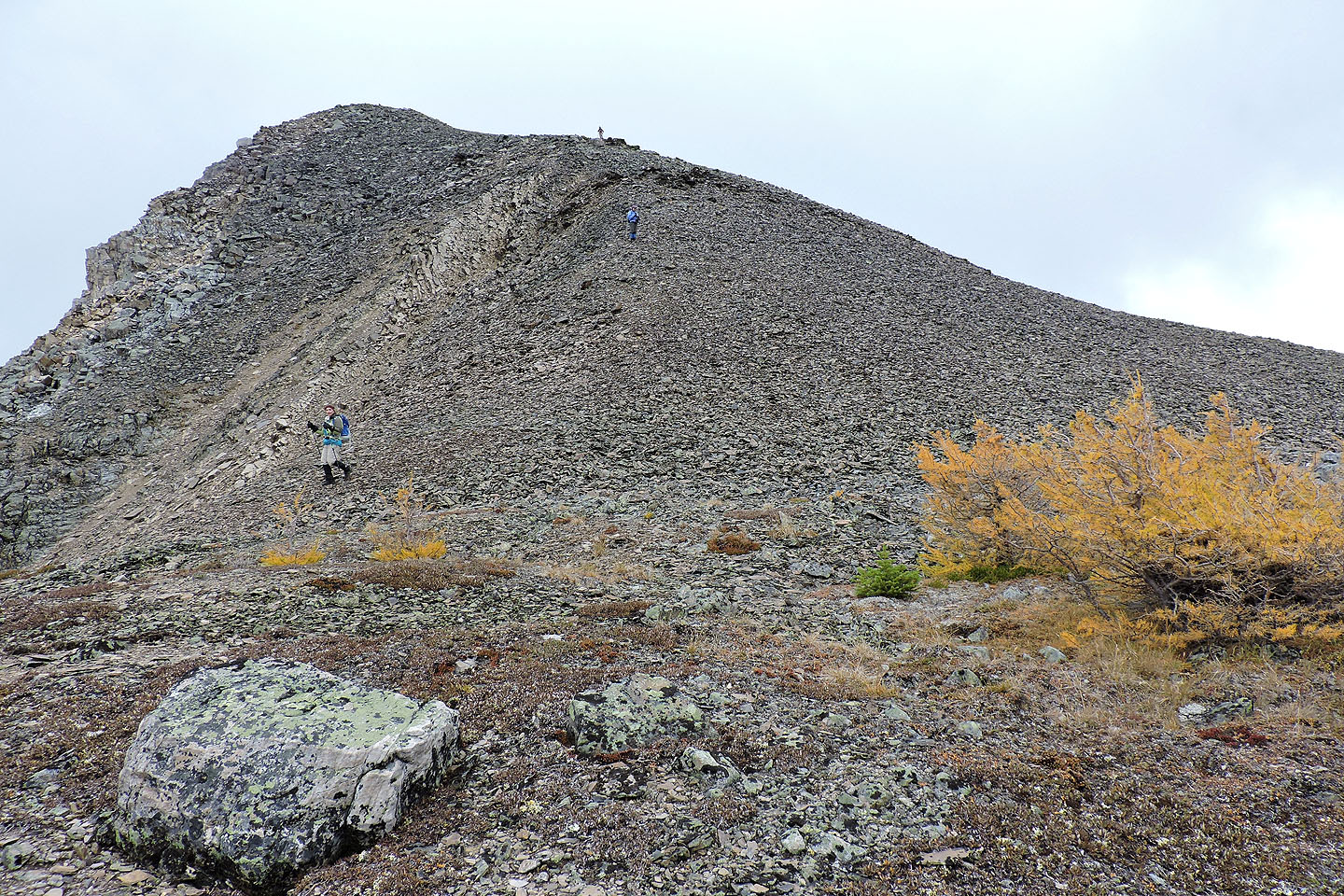 Heading down from the summit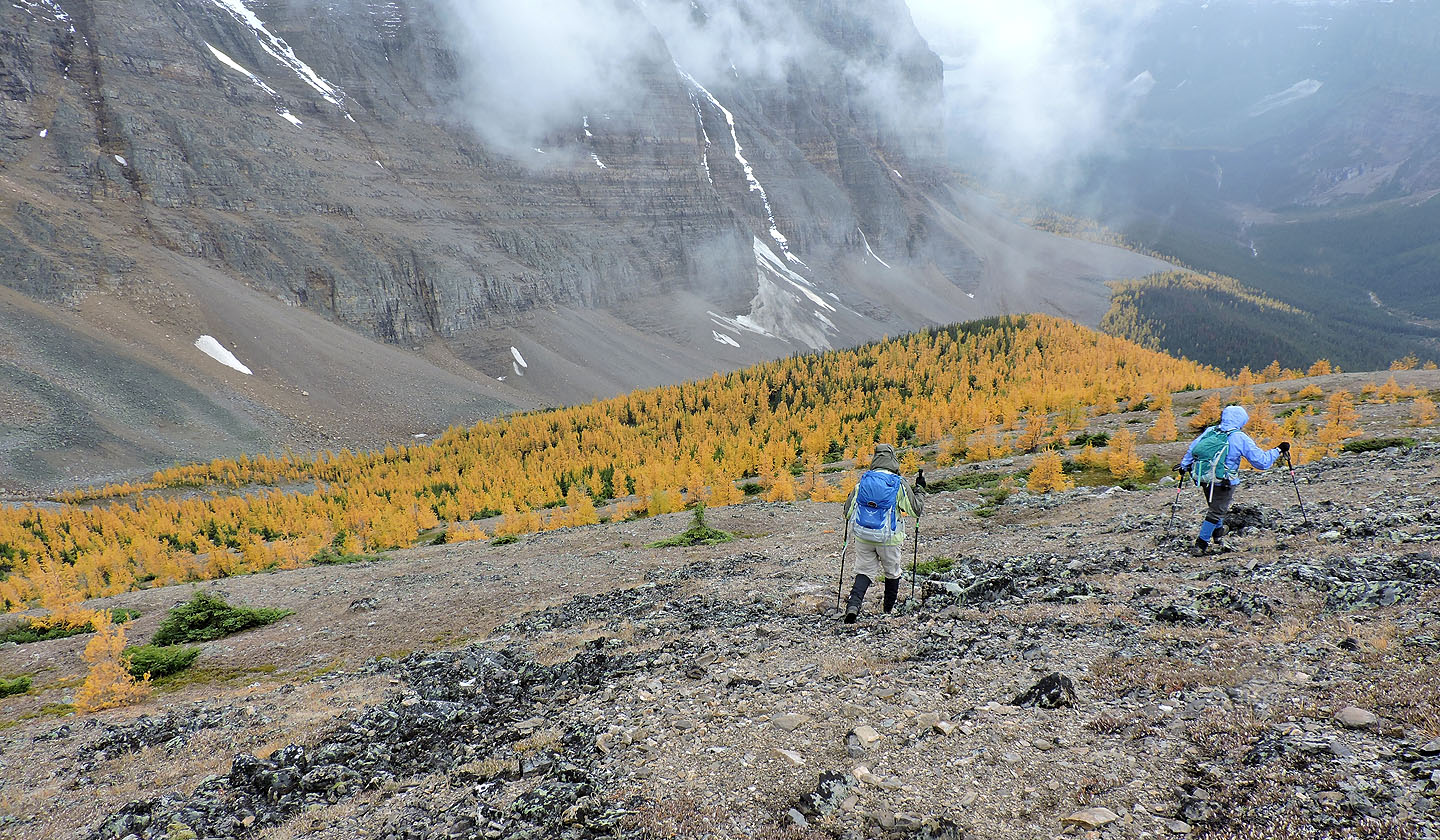 We'll pass through a forest of larches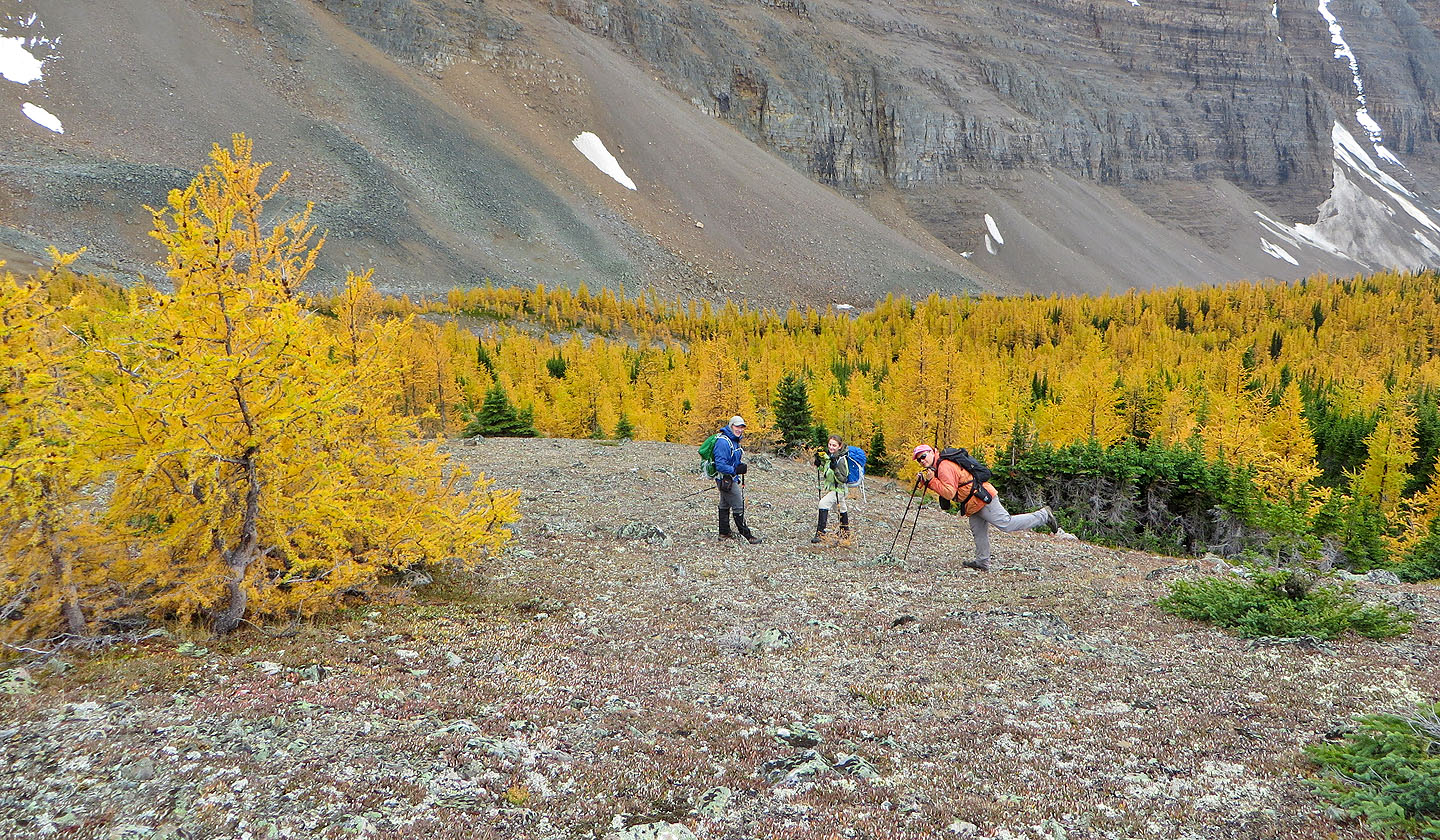 Sonny leans forward to be sure to get in the photo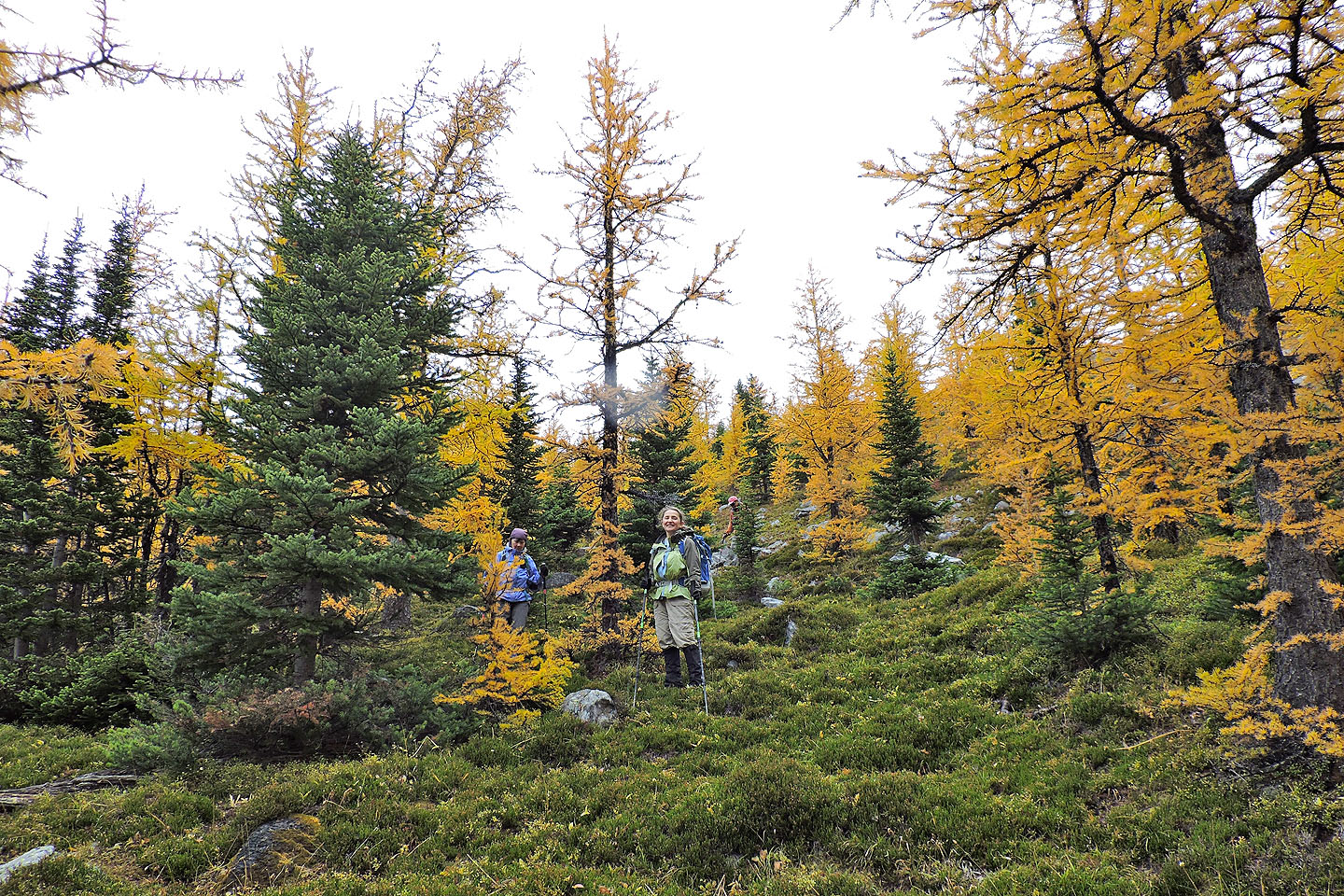 Hiking through the larches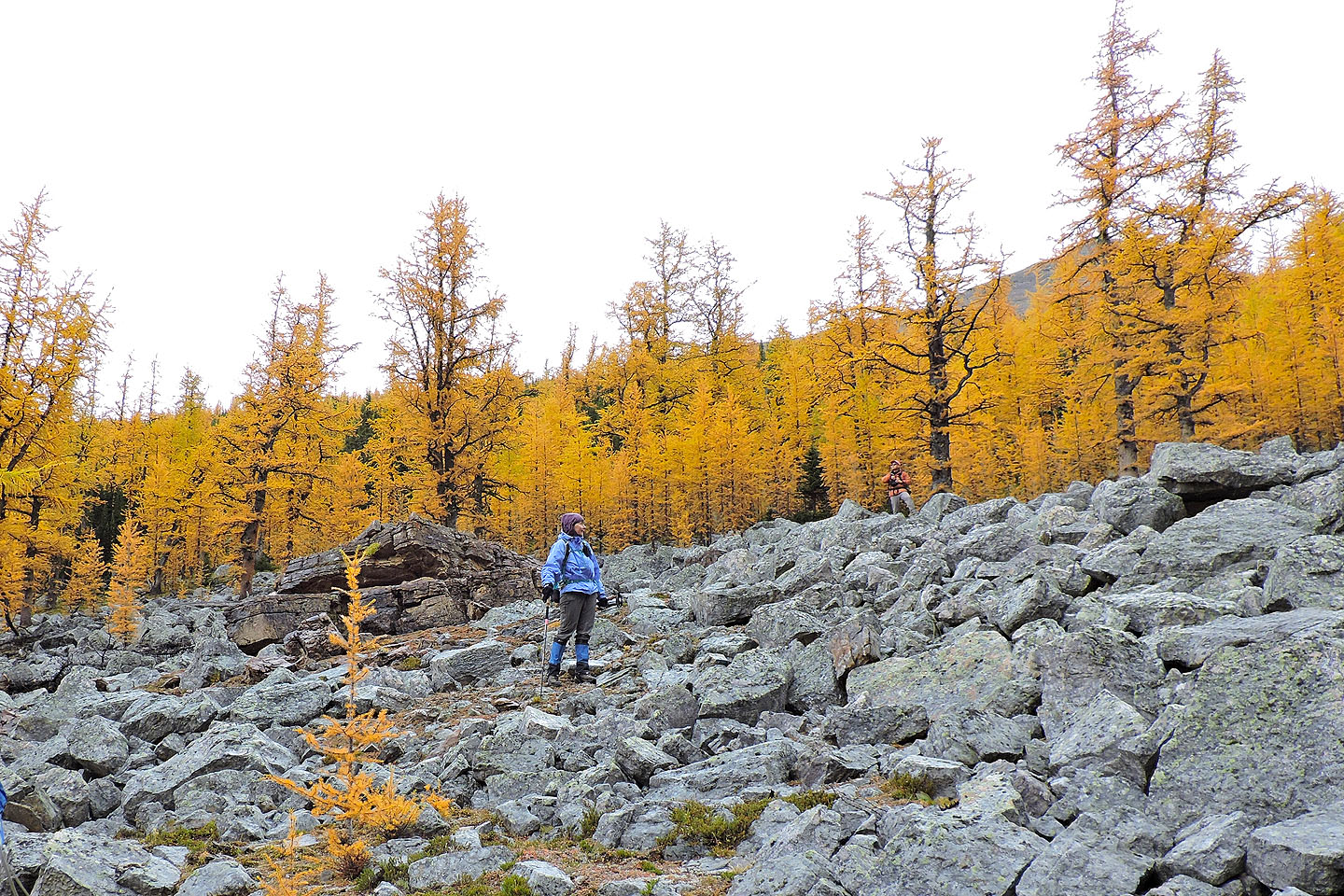 Dinah pauses to take in the larches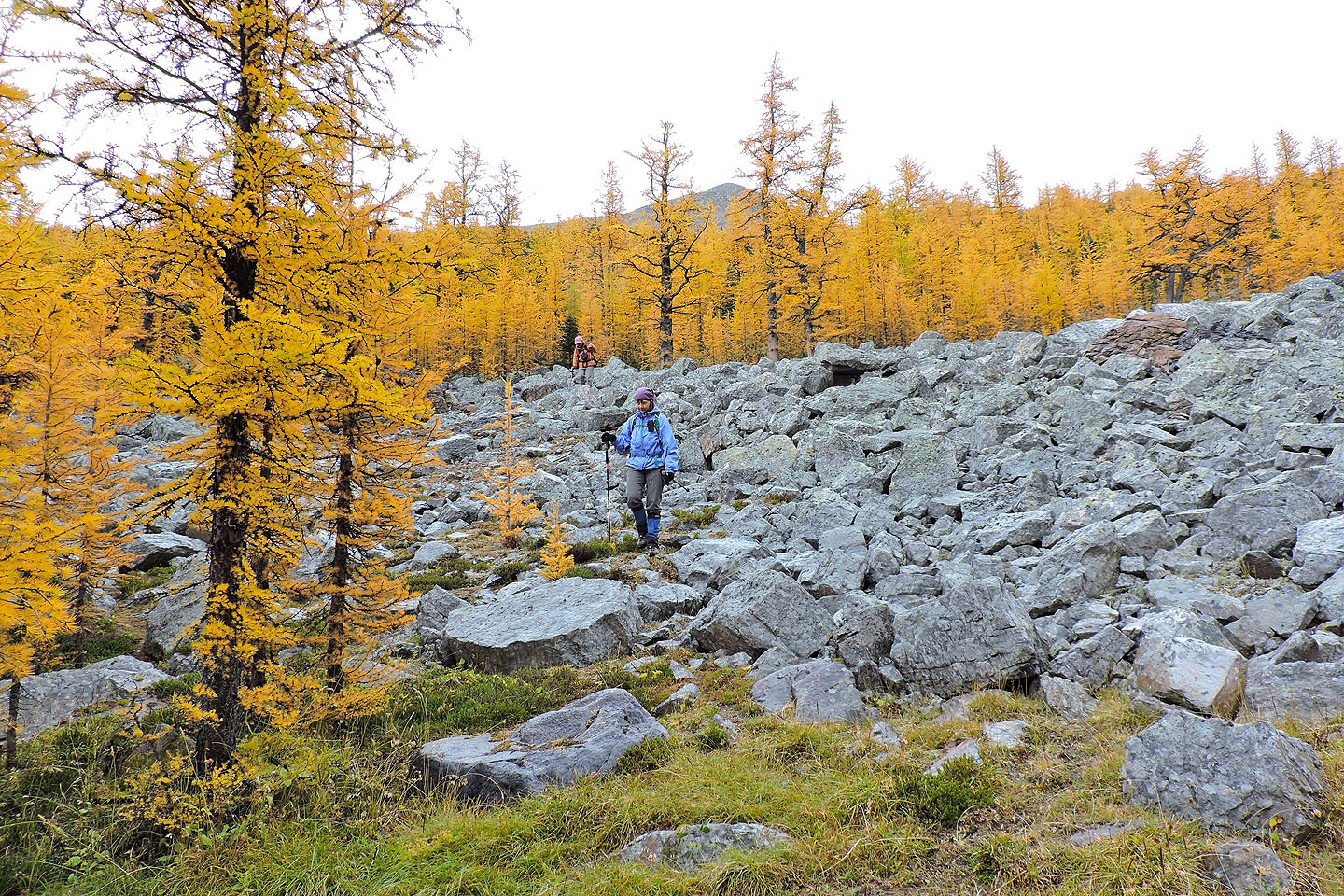 Looking back at Little Temple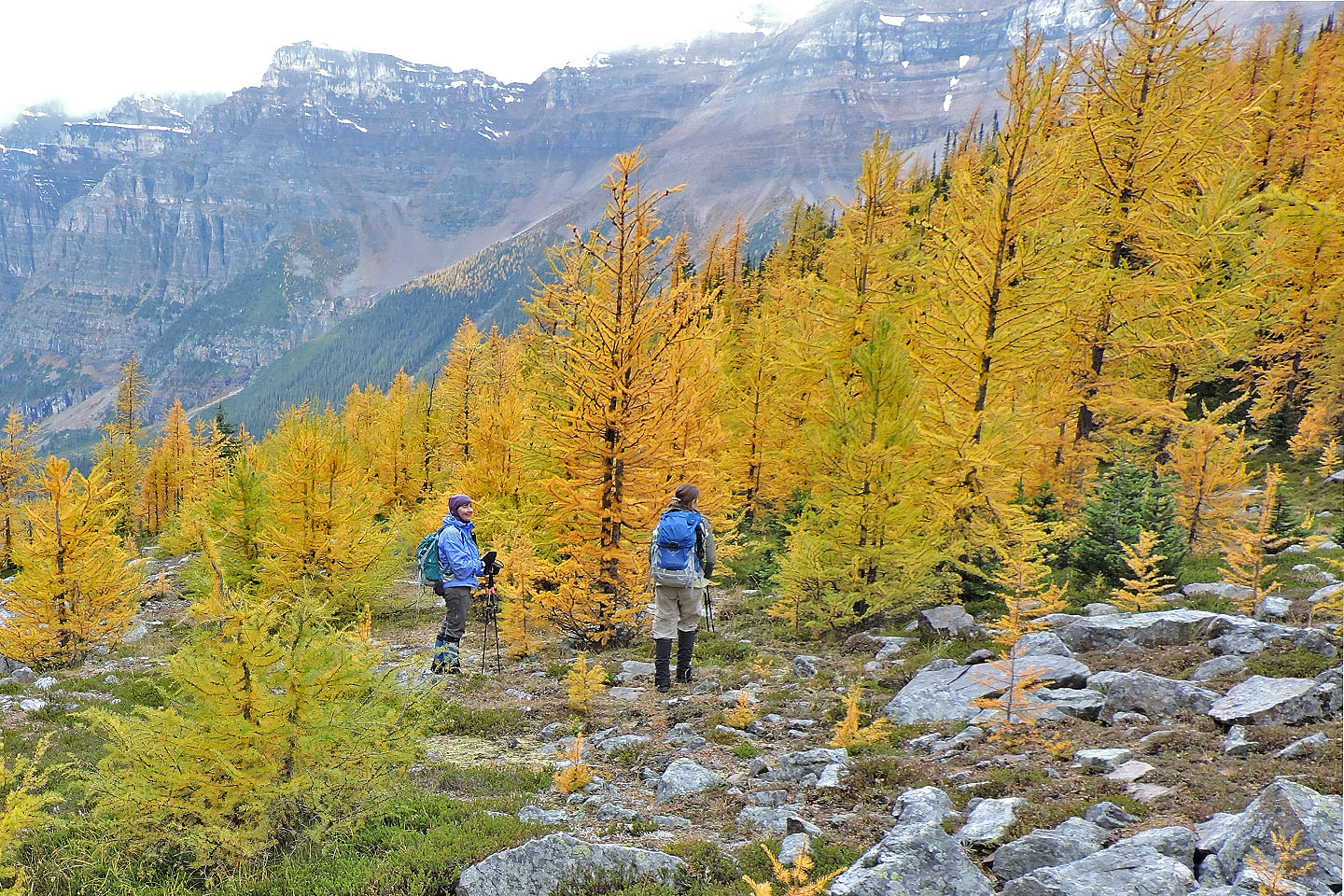 The larches held our fascination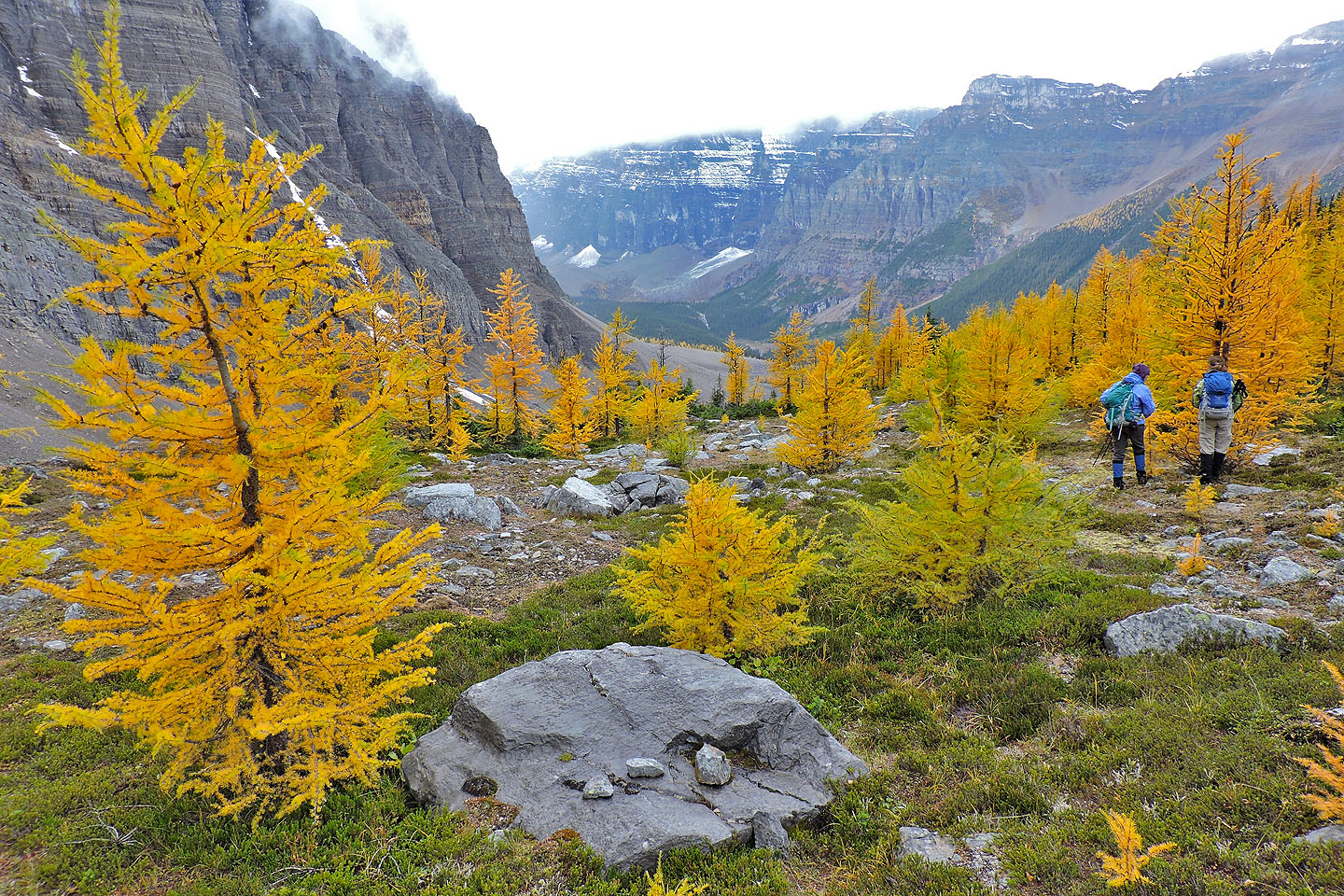 We reached the edge of the larches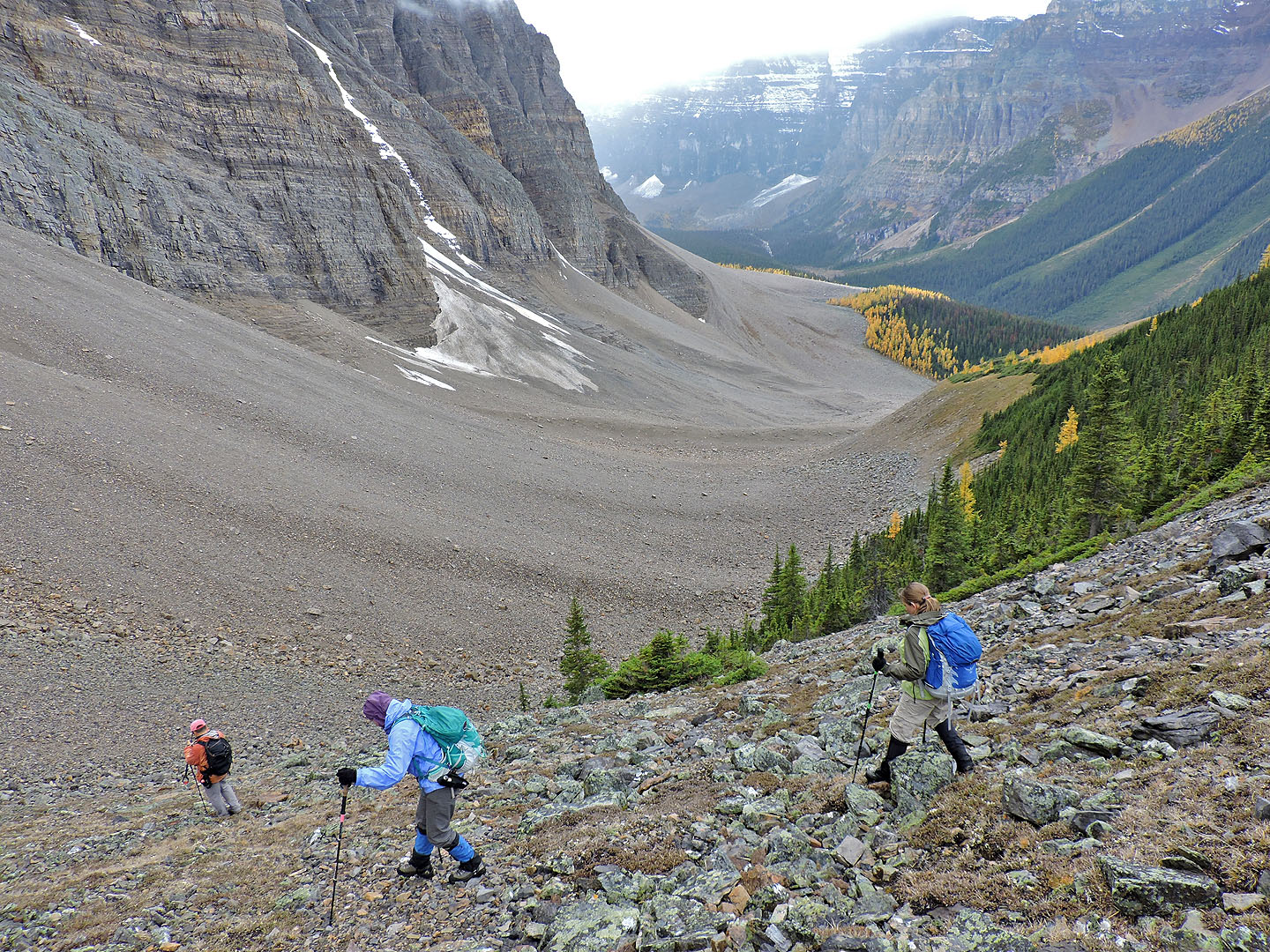 We dropped into the broad drainage leading to Lake Annette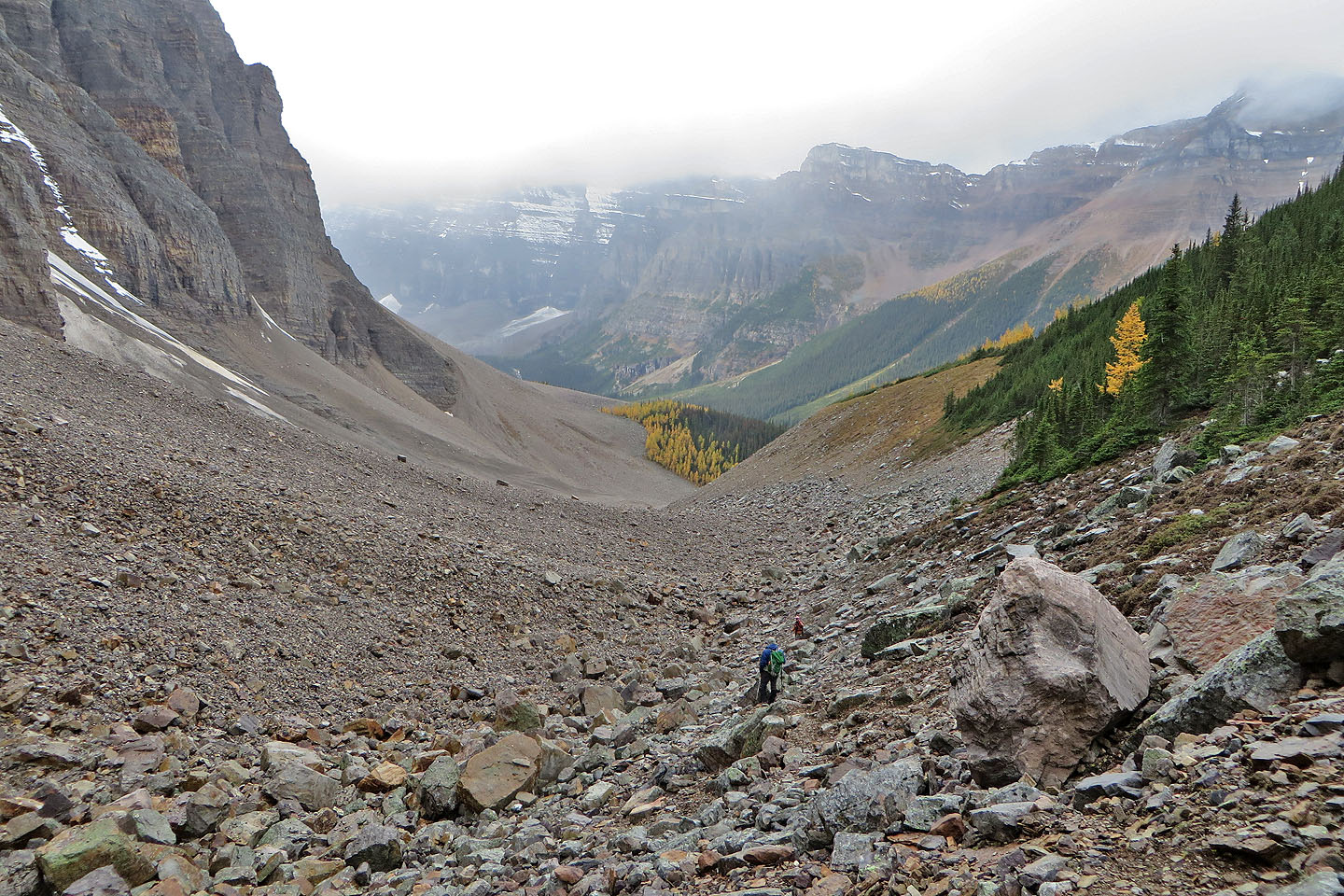 We followed a vague trail on the right side until it petered out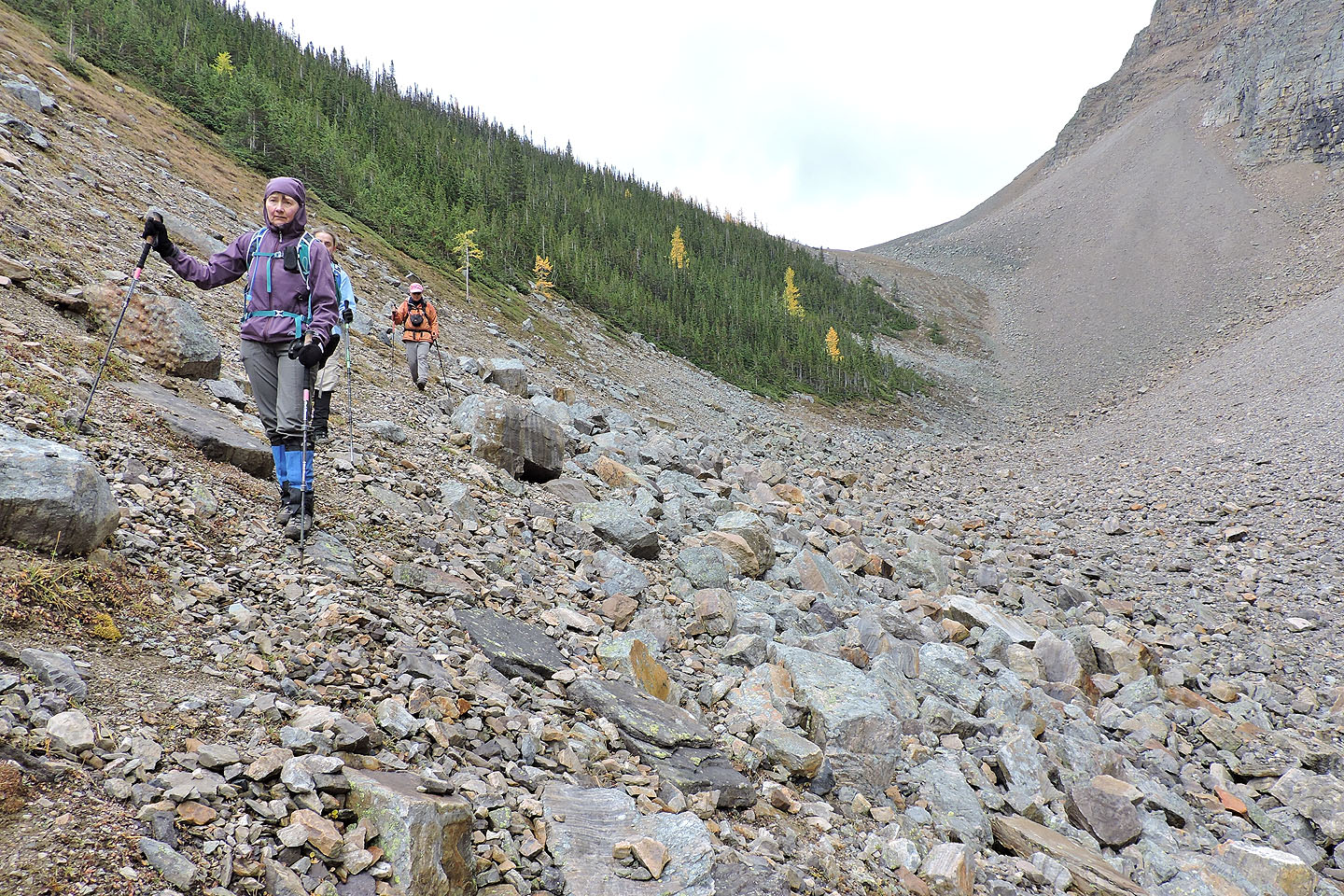 Looking back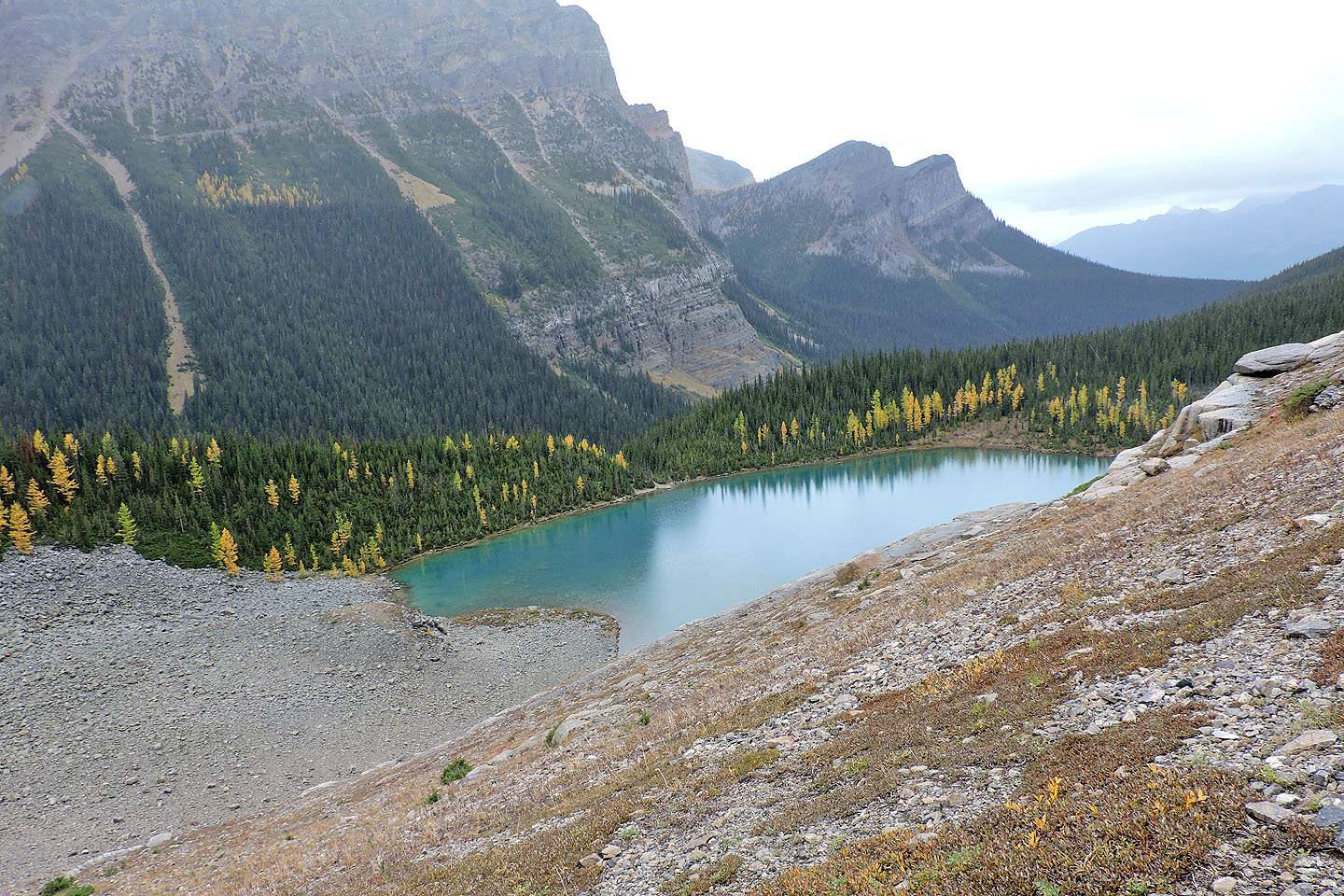 Lake Annette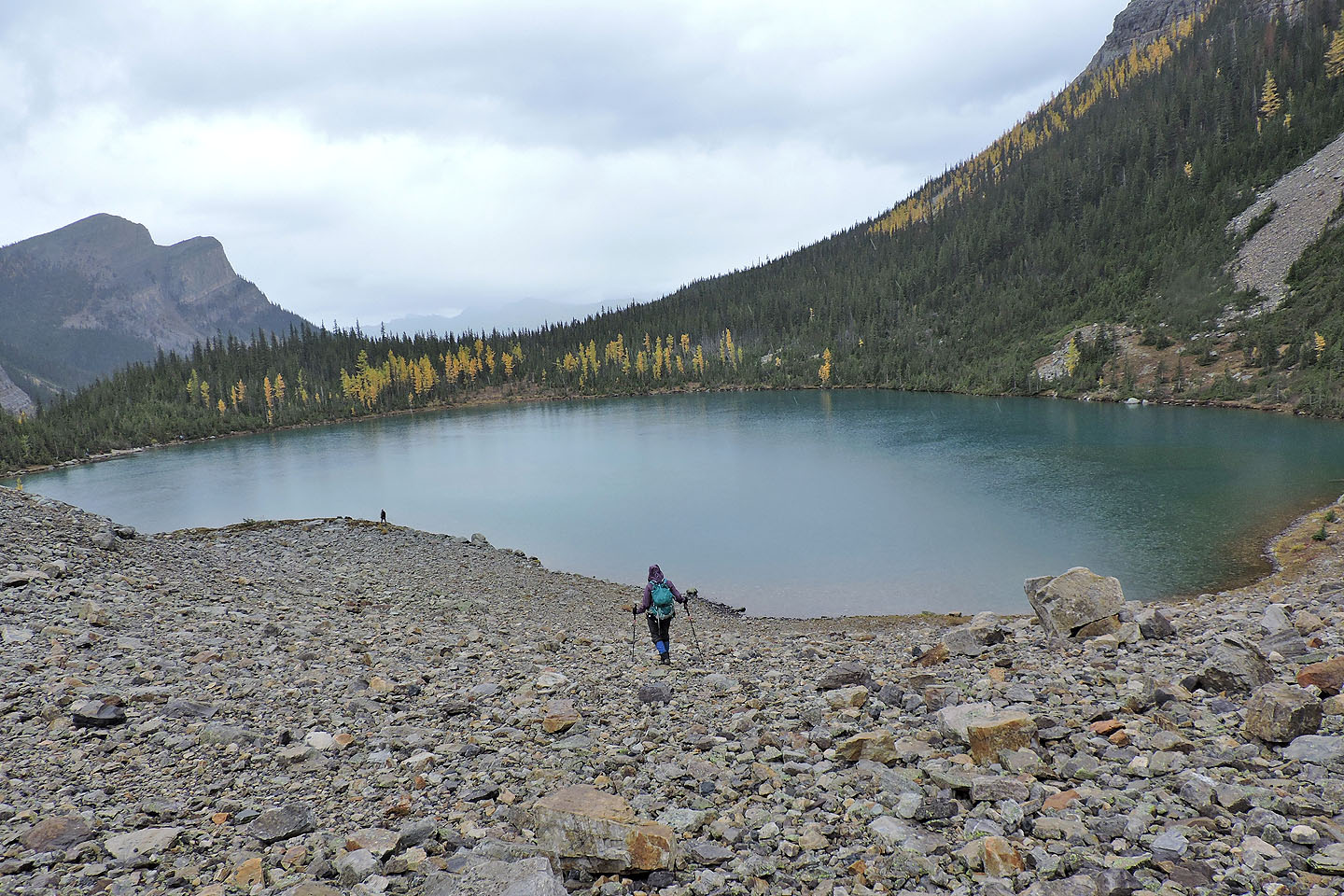 We skirted the left shore to get back on the trail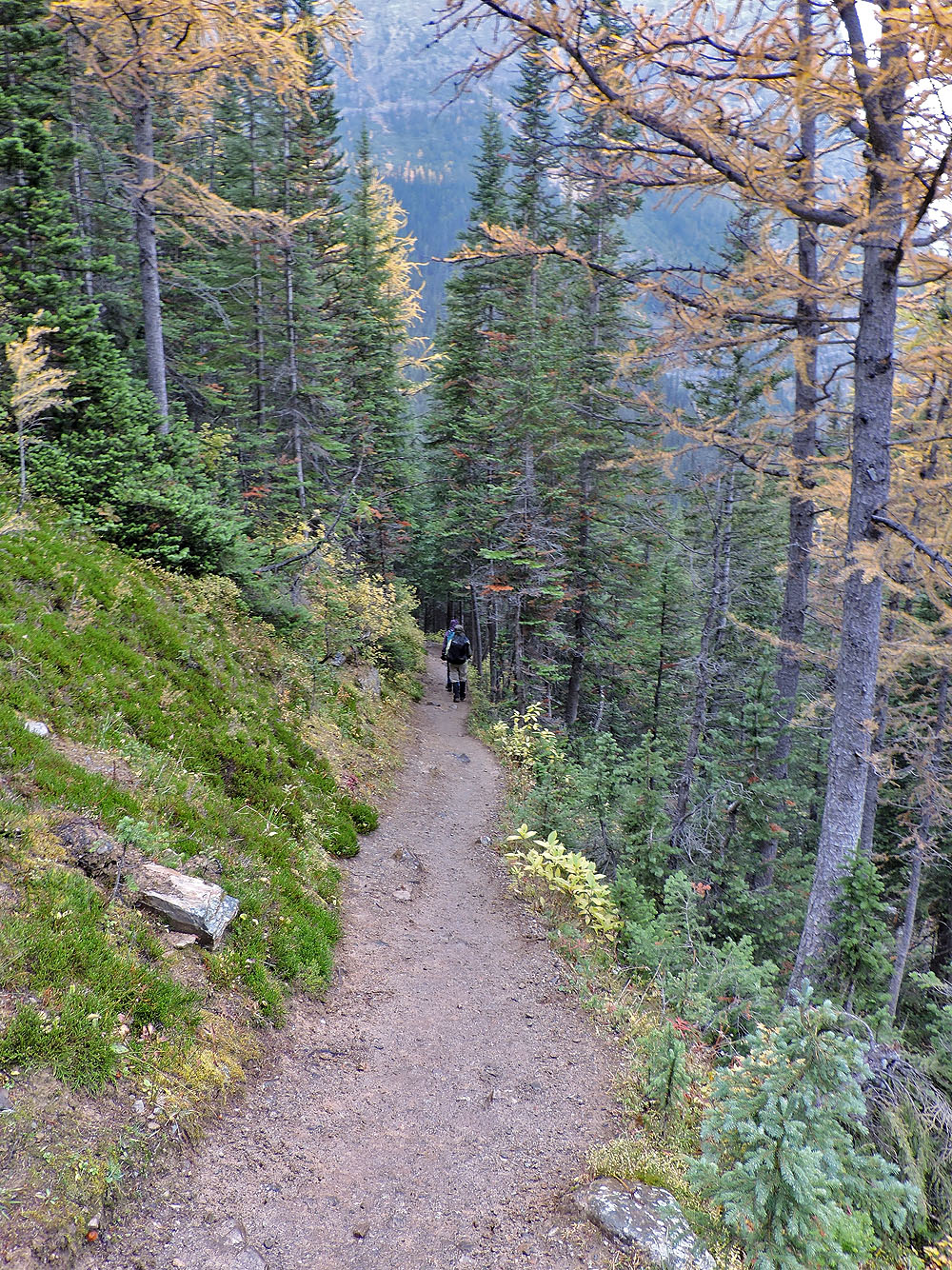 Back on the trail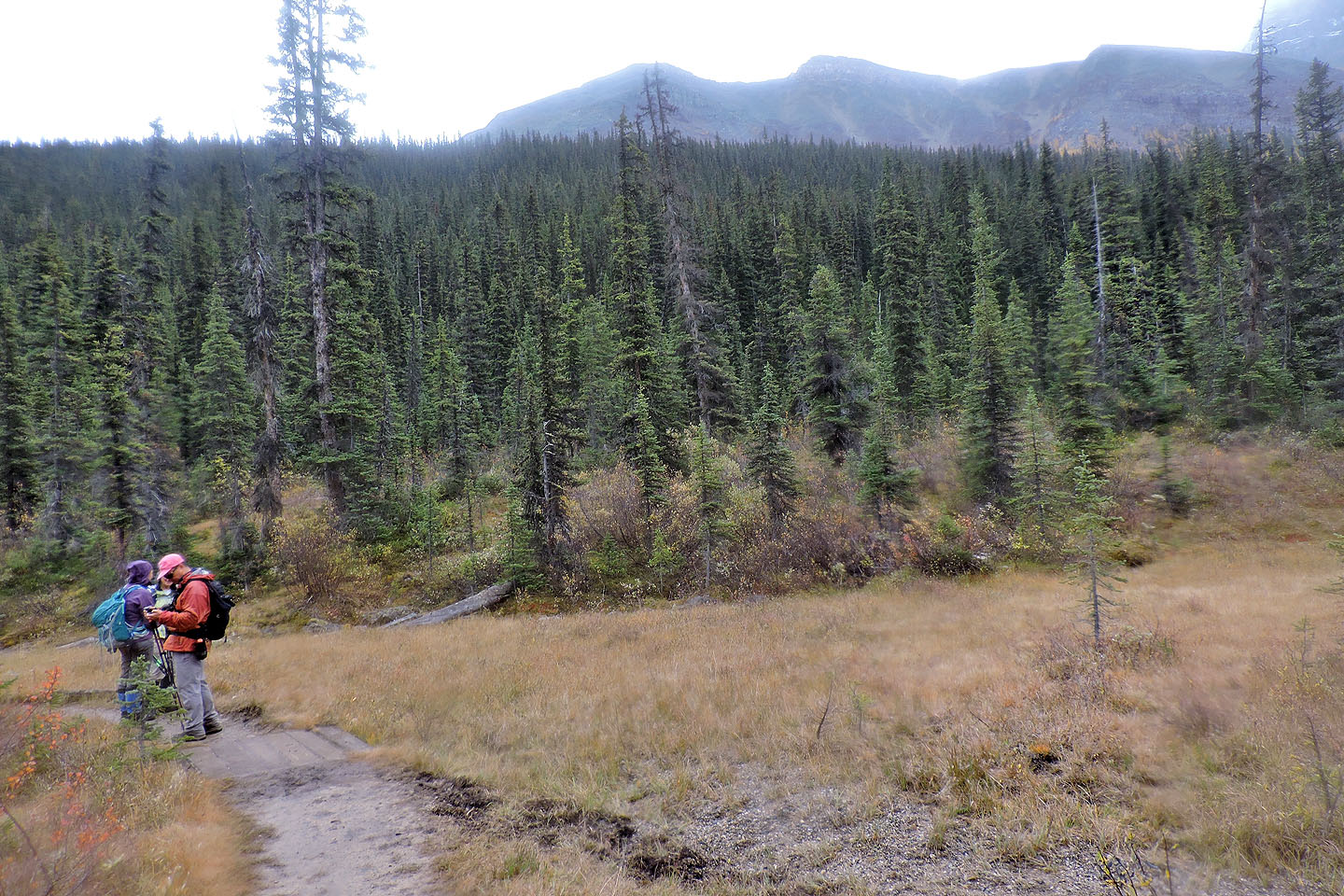 From the lake, it rained all the way back to our car, dimming what few views we had of Little Temple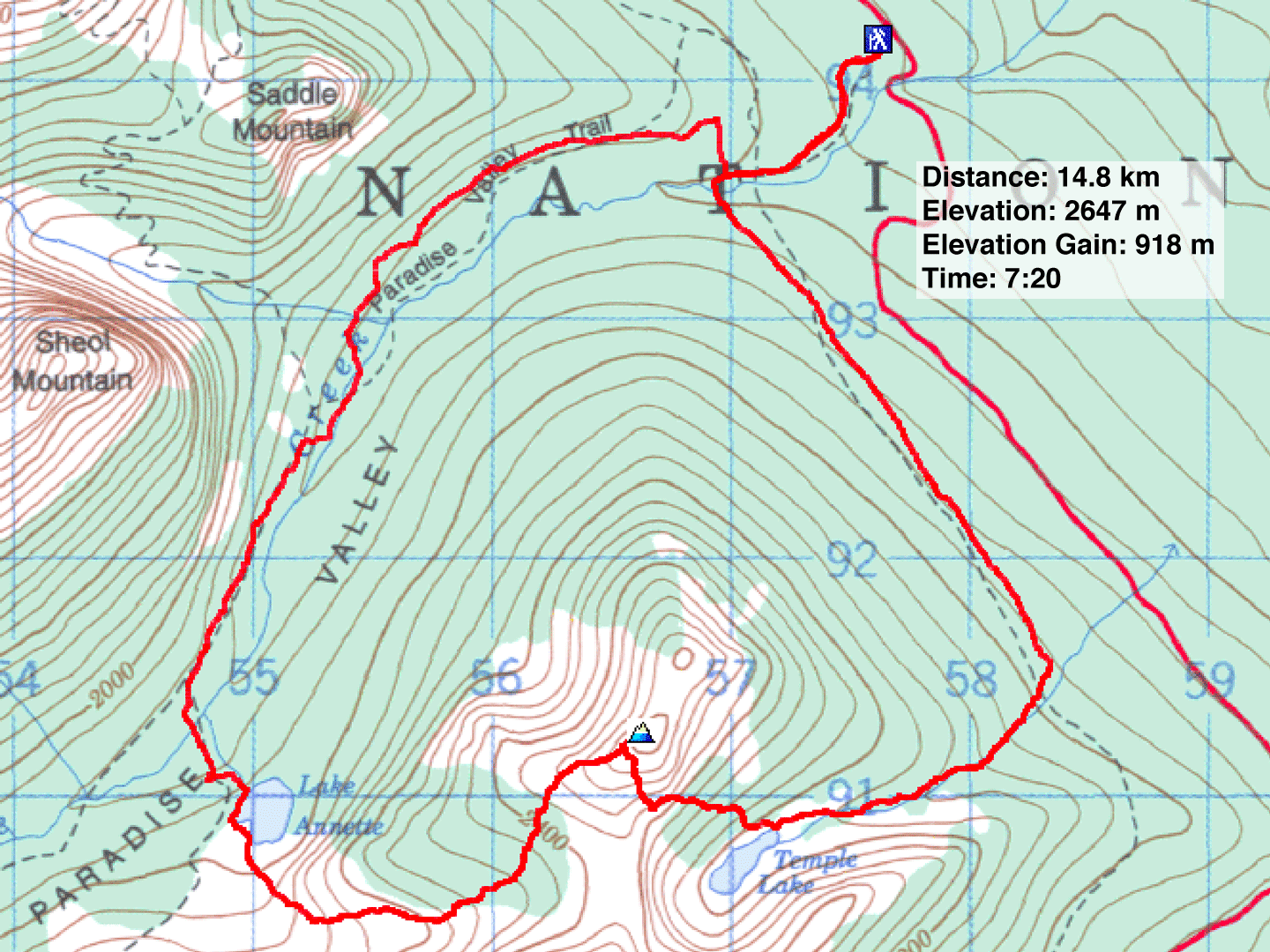 82 N/8 Lake Louise