bobspirko.ca | Home | Canada Trips | US Trips | Hiking | Snowshoeing | MAP | About

Eagle Mountain
Banff National Park, Alberta
July 23, 2016
Distance: 11.1 km
Cumulative Elevation Gain: 1202 m
Eagle Mountain doesn't appear to get much attention even though it's just a walk-up, and the route is a quick study. Simply start up the road going to Sunshine Meadows, going as far as Goat's Eye Express ski lift. Then hike up a ski run to a scree slope leading to the summit. Road, run and slope are rather monotonous, but they easily get you to the top.
Dinah and I started up Healy Pass Trail and at a signed junction, we took the left fork for Sunshine Village Trail. At the next junction, we left the trail and followed the road to Goat's Eye Express.
At the bottom of the ski hill, we eyed two ski runs. Although either one can be taken, the first run appears to have loose rock on a steep slope. So we took the second one. We hiked up the unlovely man-made swath until the trees fell away, and we faced an uninterrupted stretch of scree running to the summit. A mindless trudge brought us to the top of Eagle Mountain which was adorned with a few cairns. When I pulled out my camera, it began to drizzle. On a good day, Eagle Mountain probably offers a bird's-eye view of countless peaks, but today most summits were concealed by low clouds.
During our half-hour summit stay, the fickle weather managed to quickly run through a few cycles of showers, clouds and sunshine. That theme, with increasingly heavier rainfall, followed us all the way back to our car. Given the worsening weather, Eagle Mountain was a good choice for a quick trip.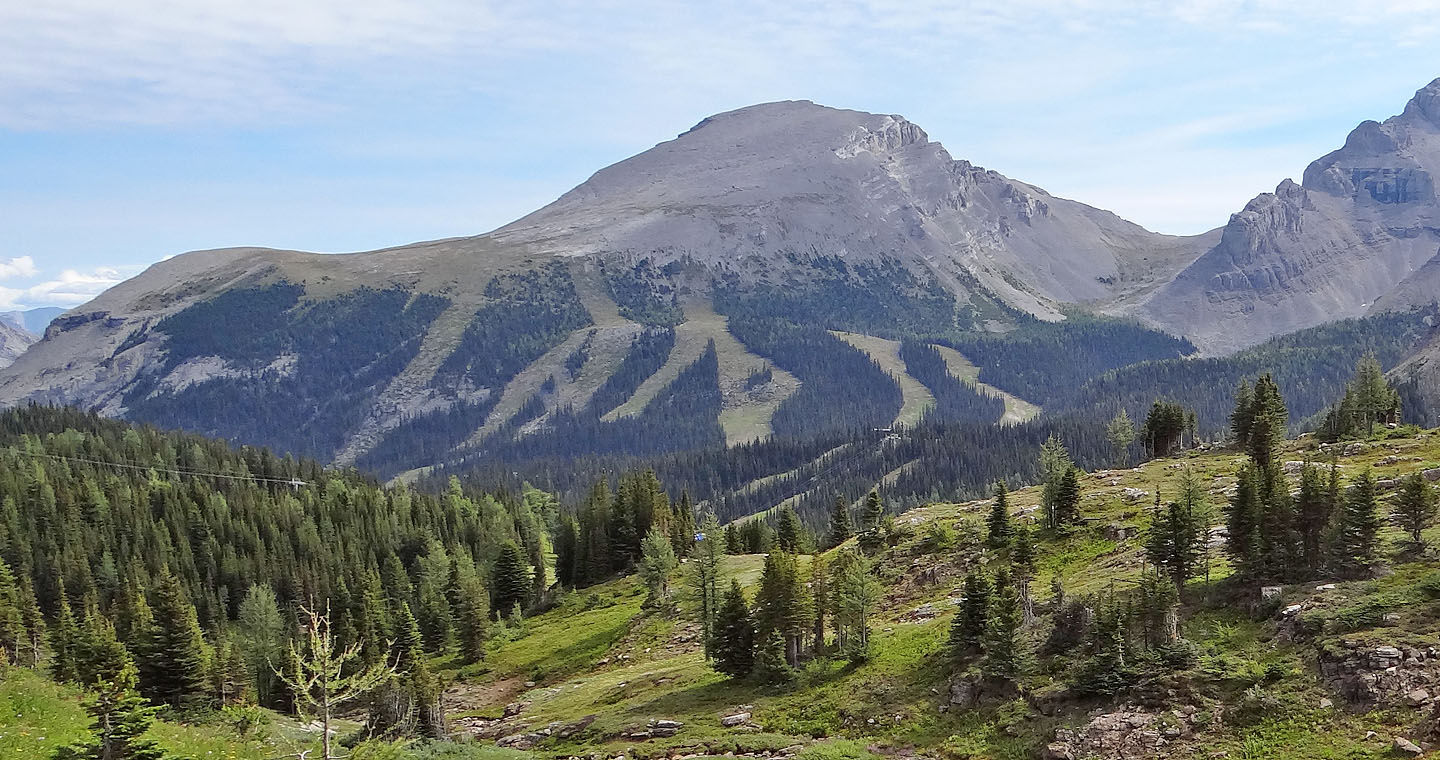 Eagle Mountain seen from Twin Cairns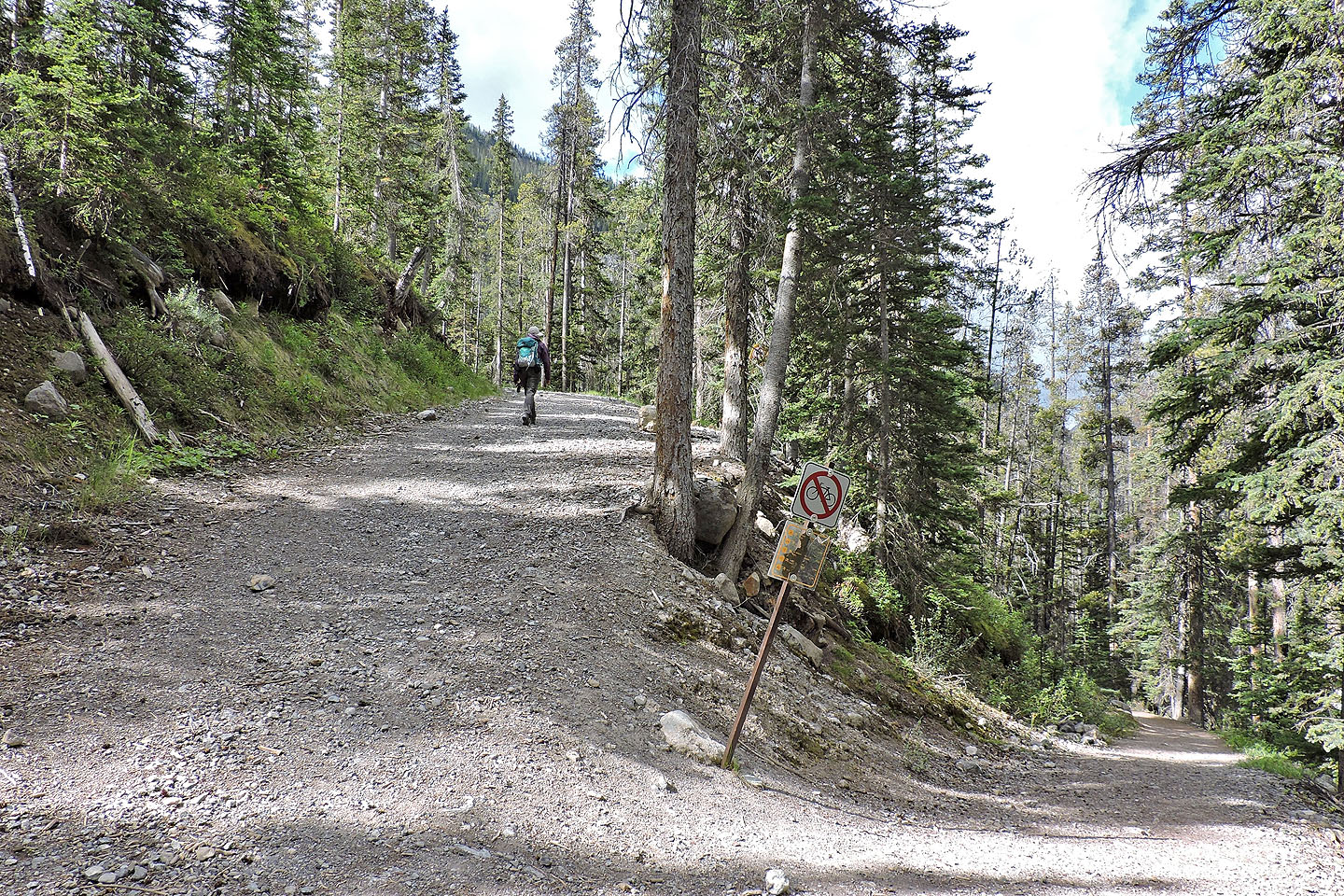 A few minutes after starting up Healy Pass trail, we took the left fork for Sunshine Village Trail. At this junction we left the trail and got onto the road.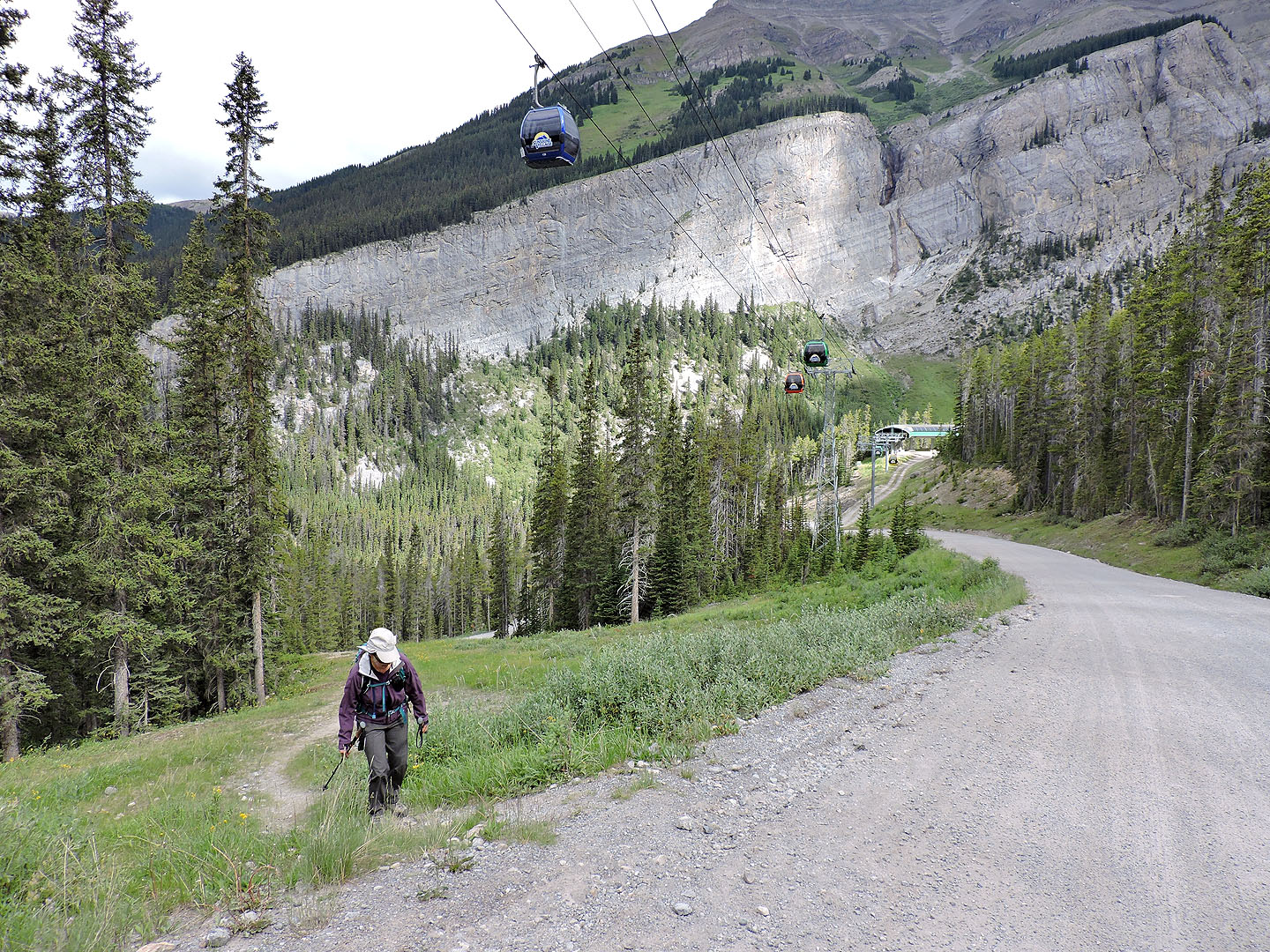 On the road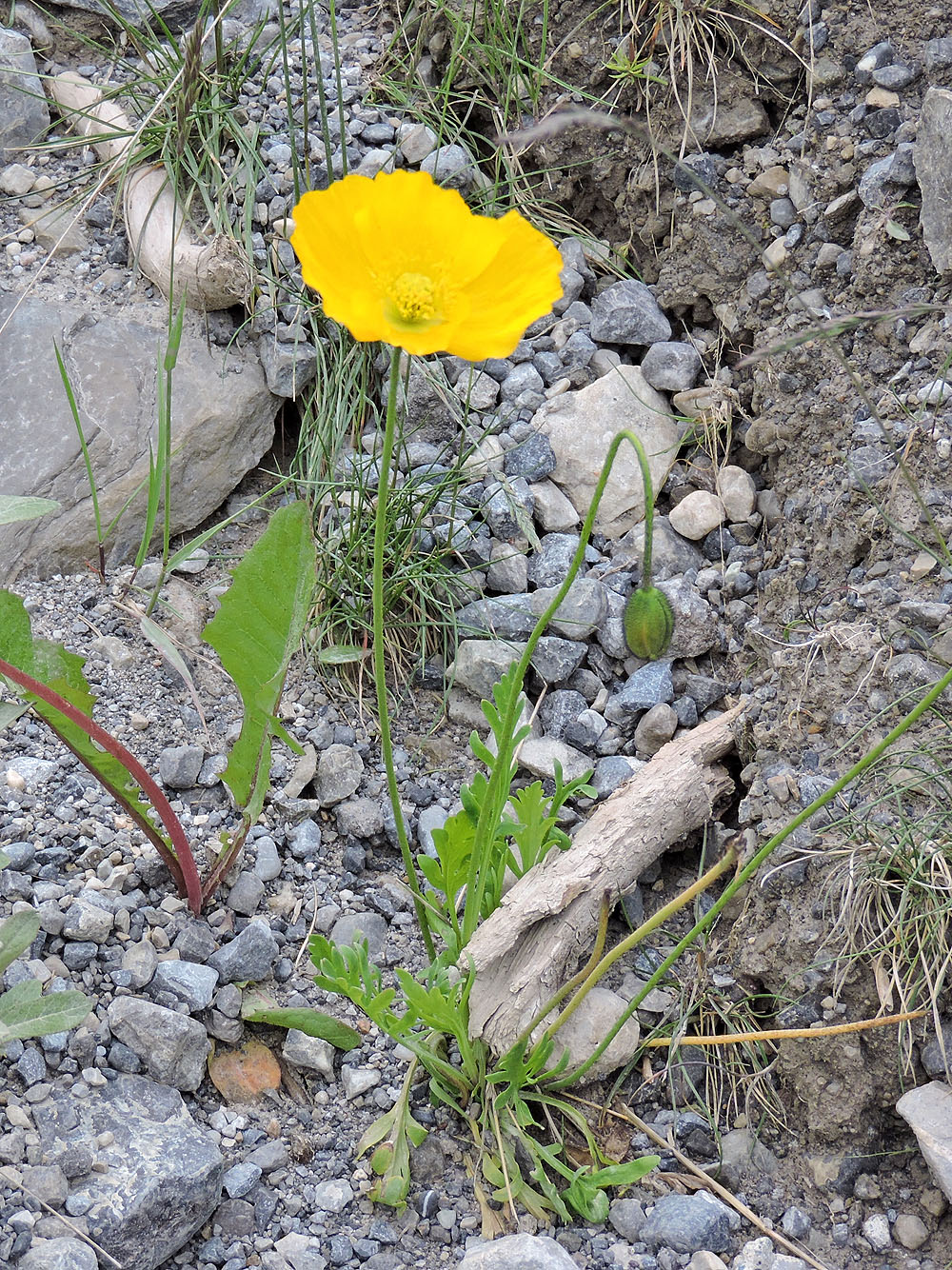 I was surprised to see poppies growing by the roadside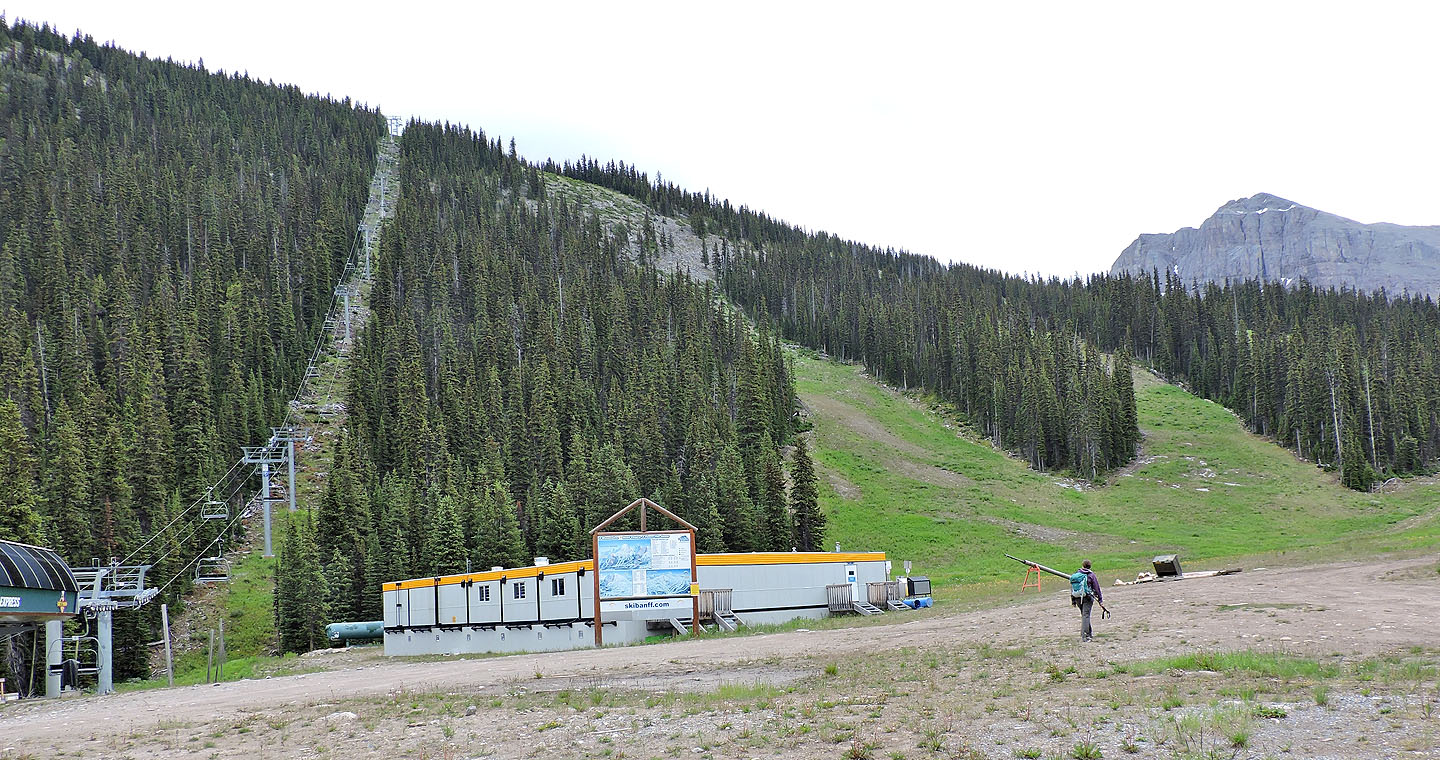 At Goat's Eye Express ski lift, we started up the ski run on the right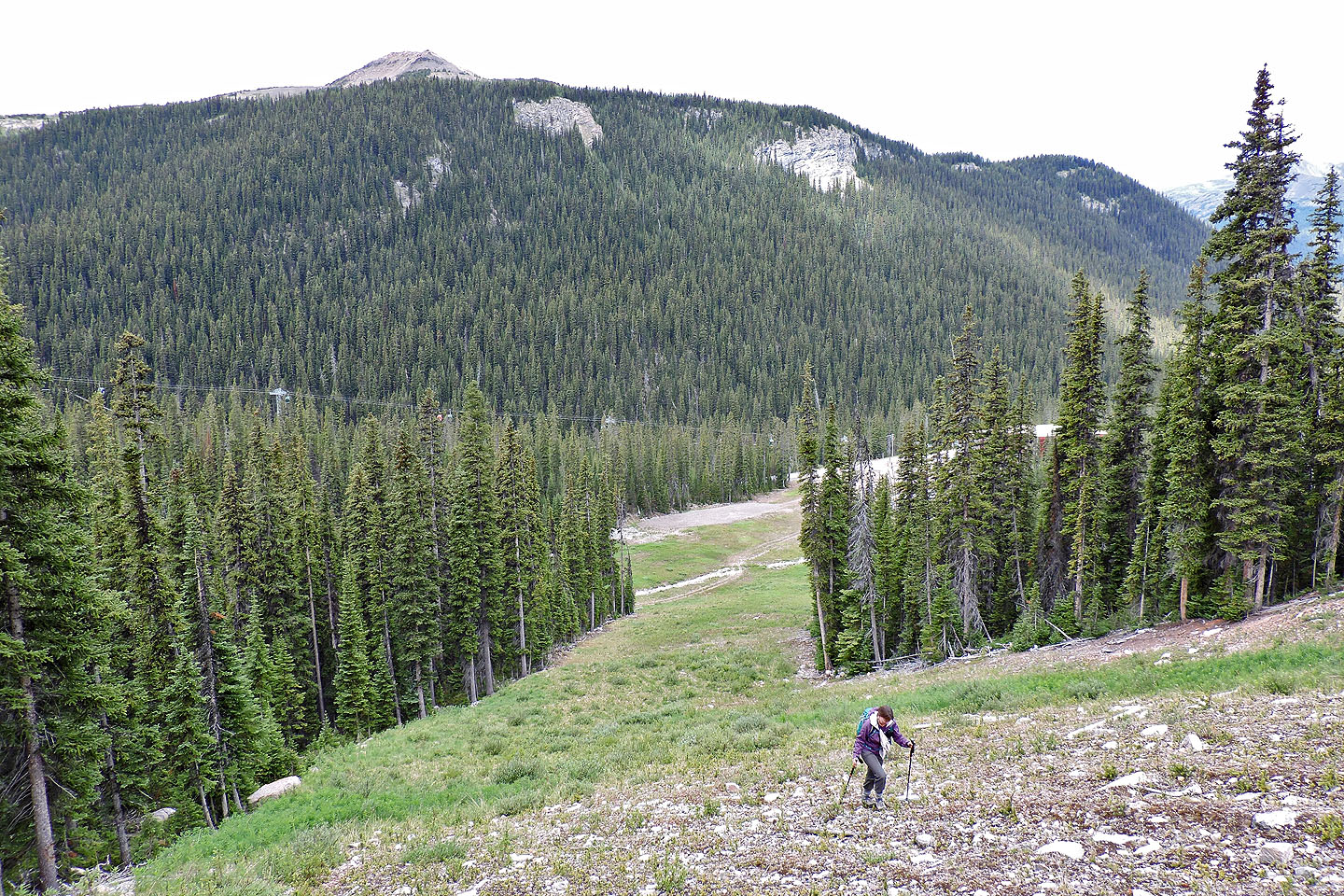 Looking back after starting up the ski run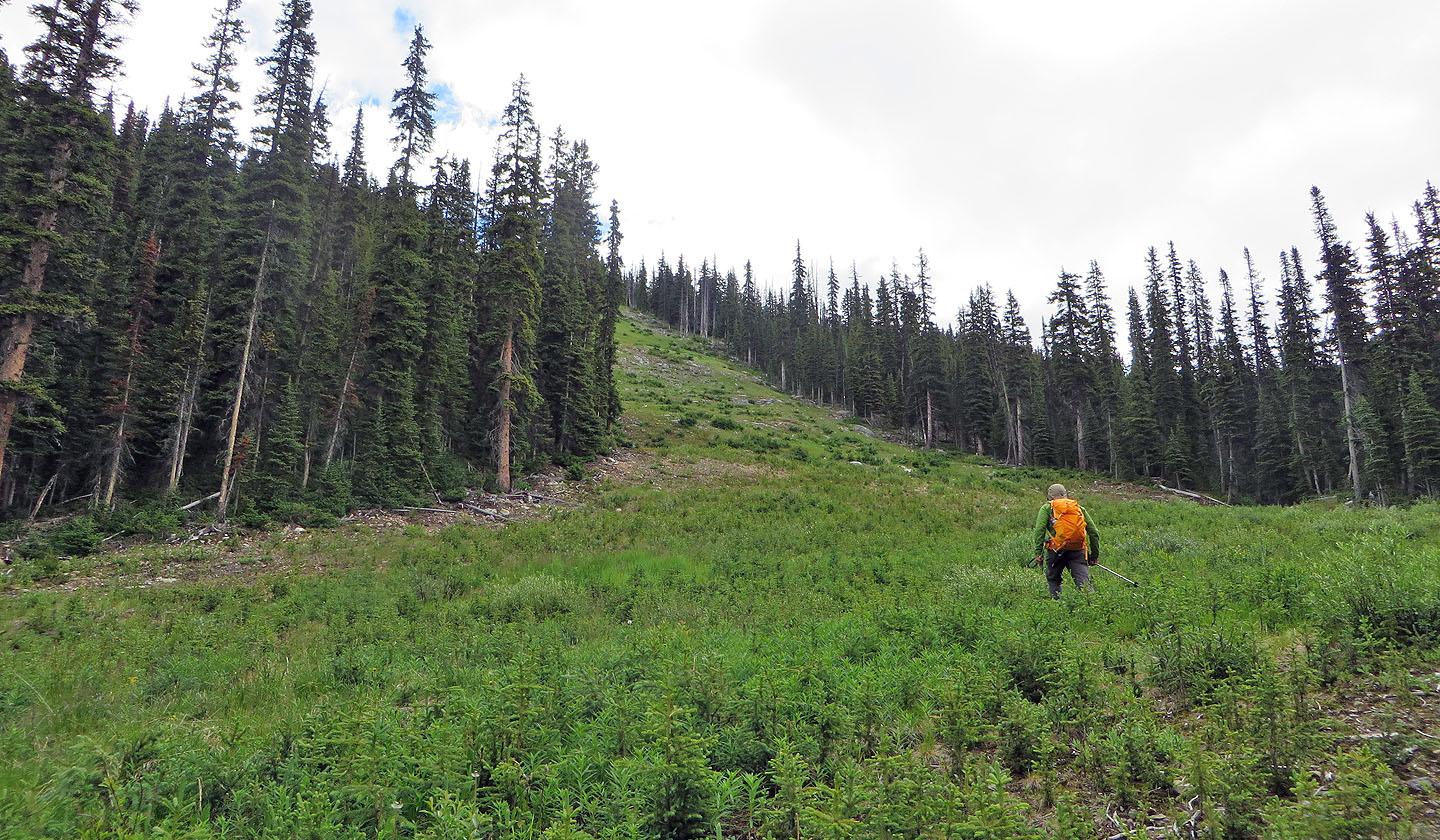 Much of the run was covered in saplings and low bushes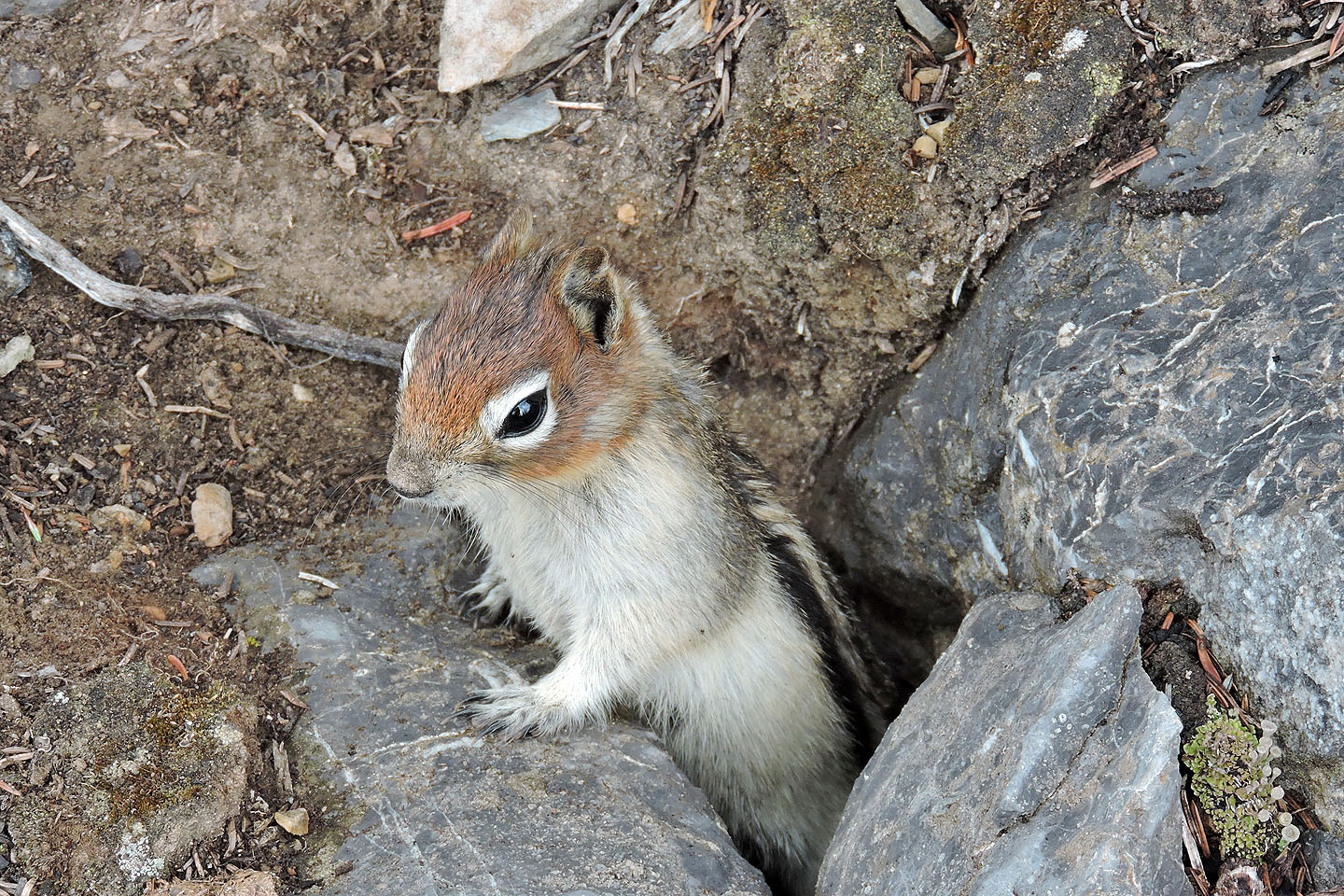 A chipmunk observed us from the safety of his burrow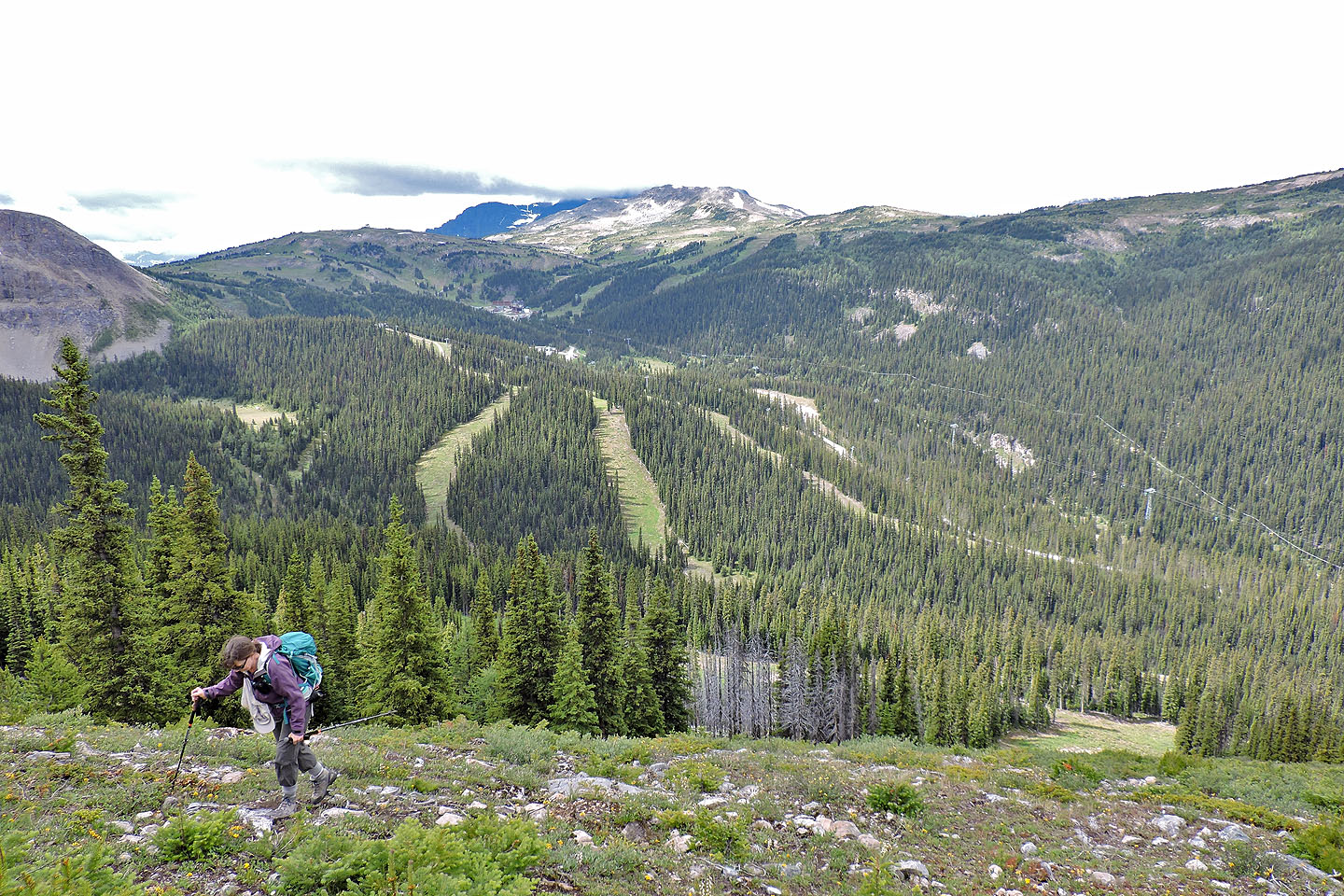 To the west is Sunshine Village and Twin Cairns (mouse over for a close-up)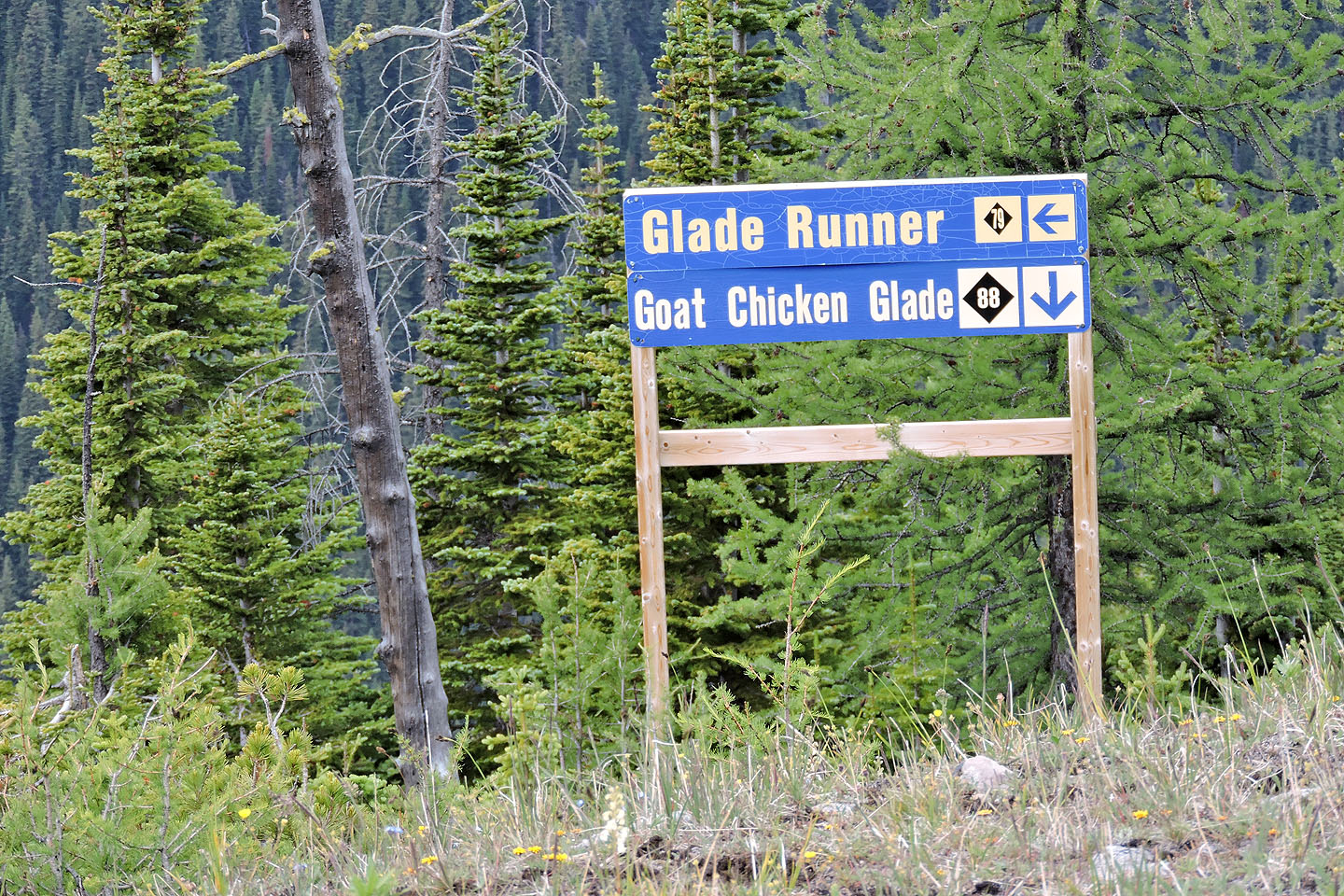 We passed a sign but it didn't help us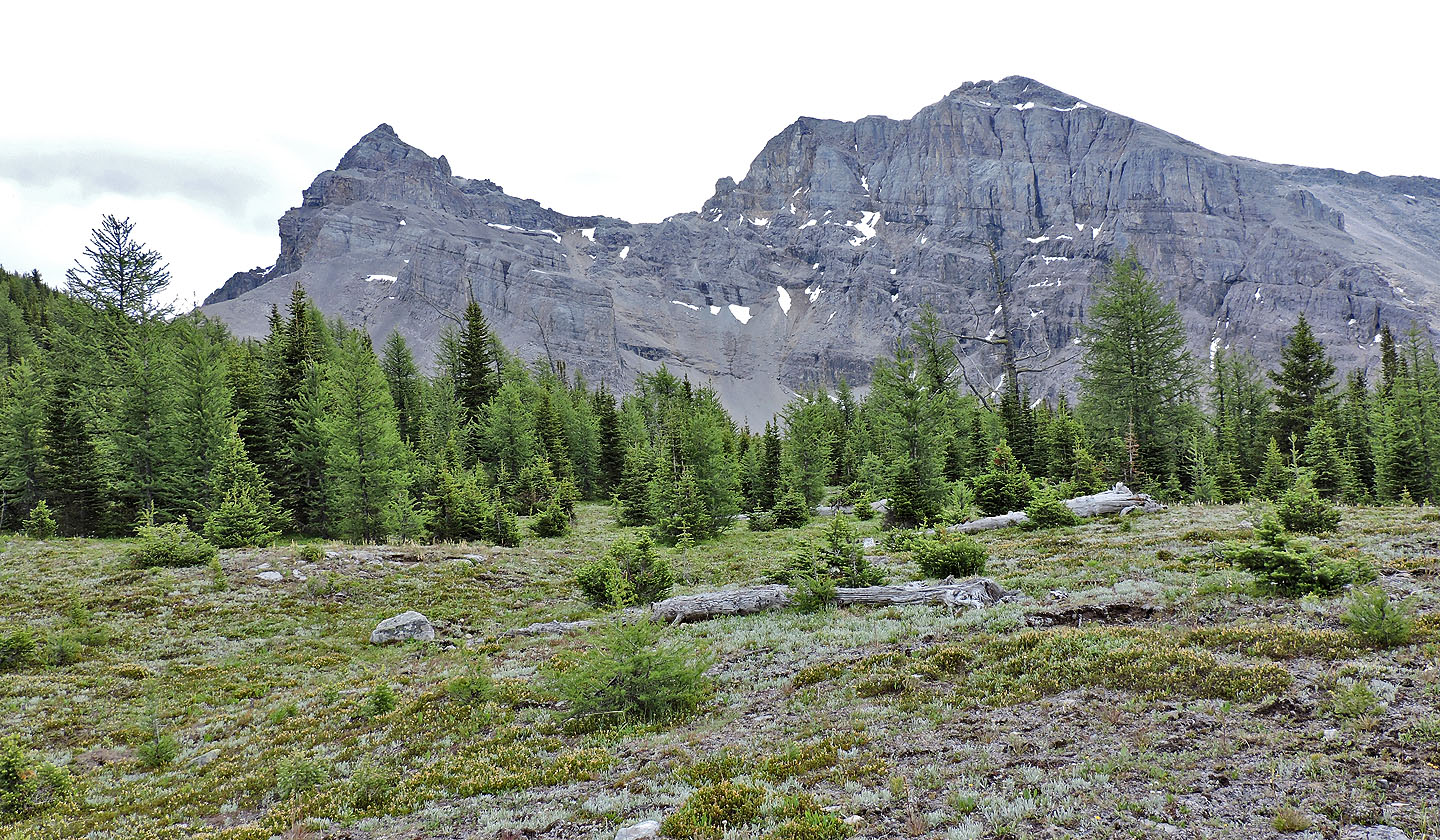 Mount Howard Douglas on the left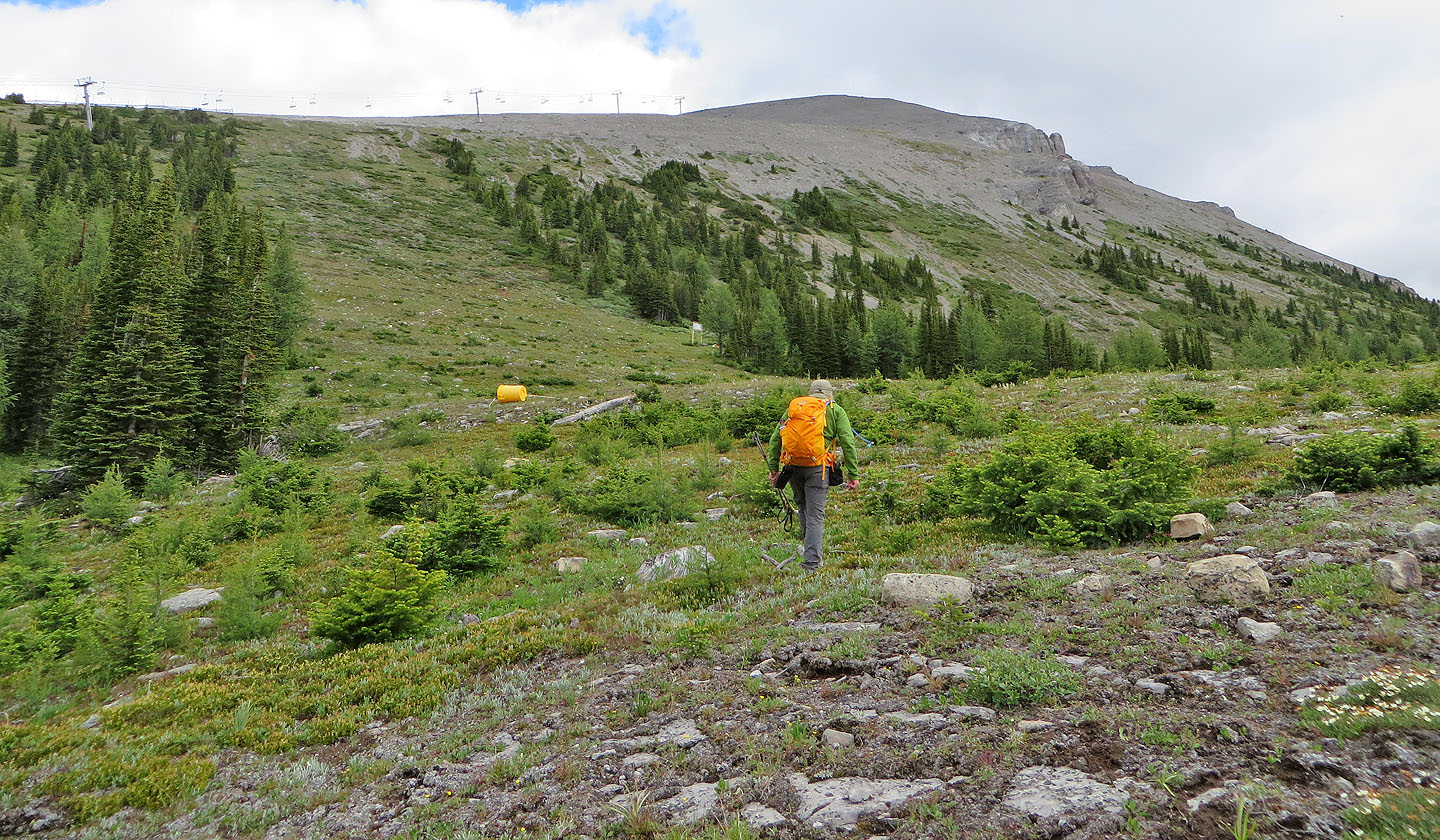 The scree slope comes into view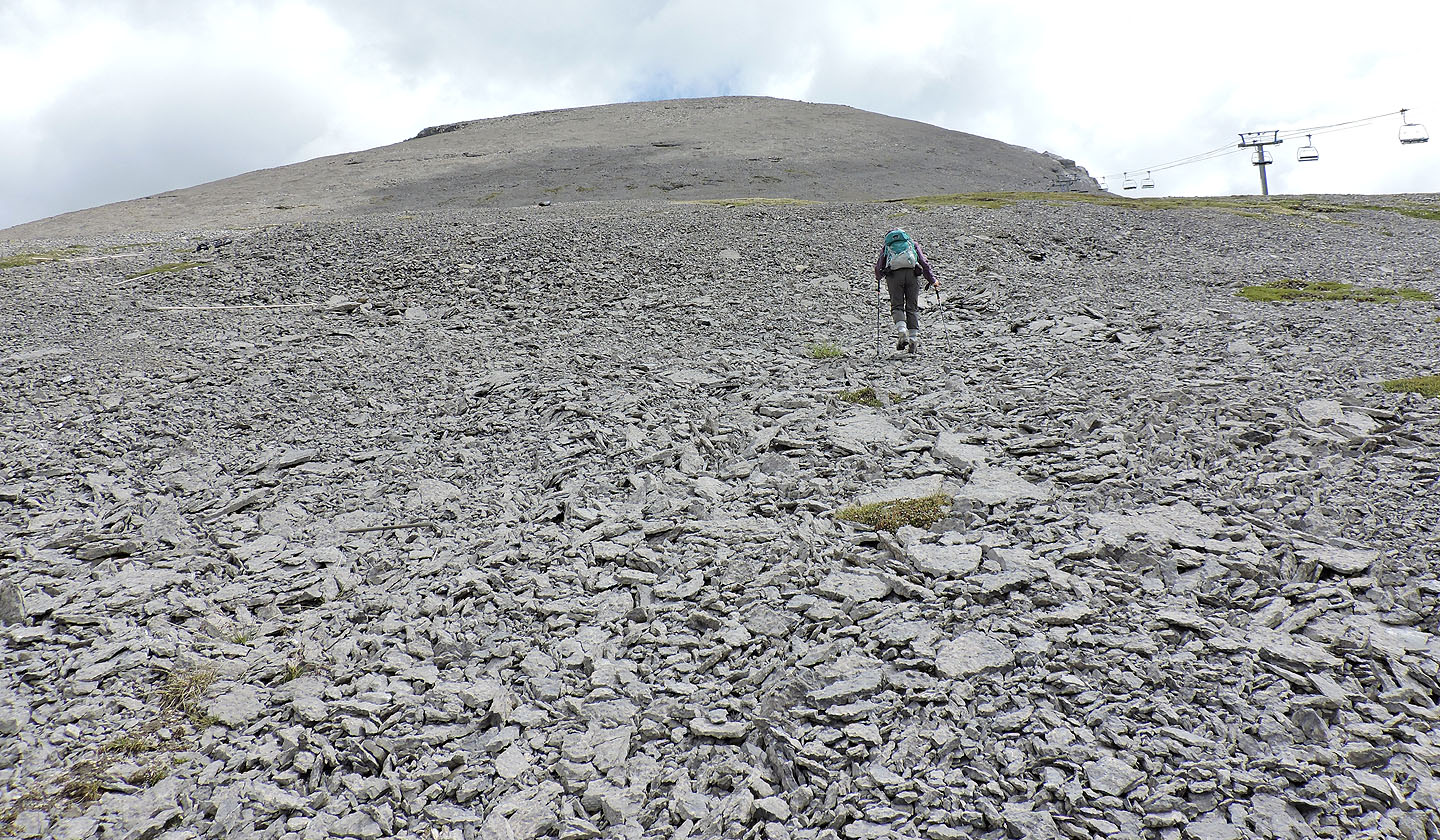 The rest of the ascent was a plod up scree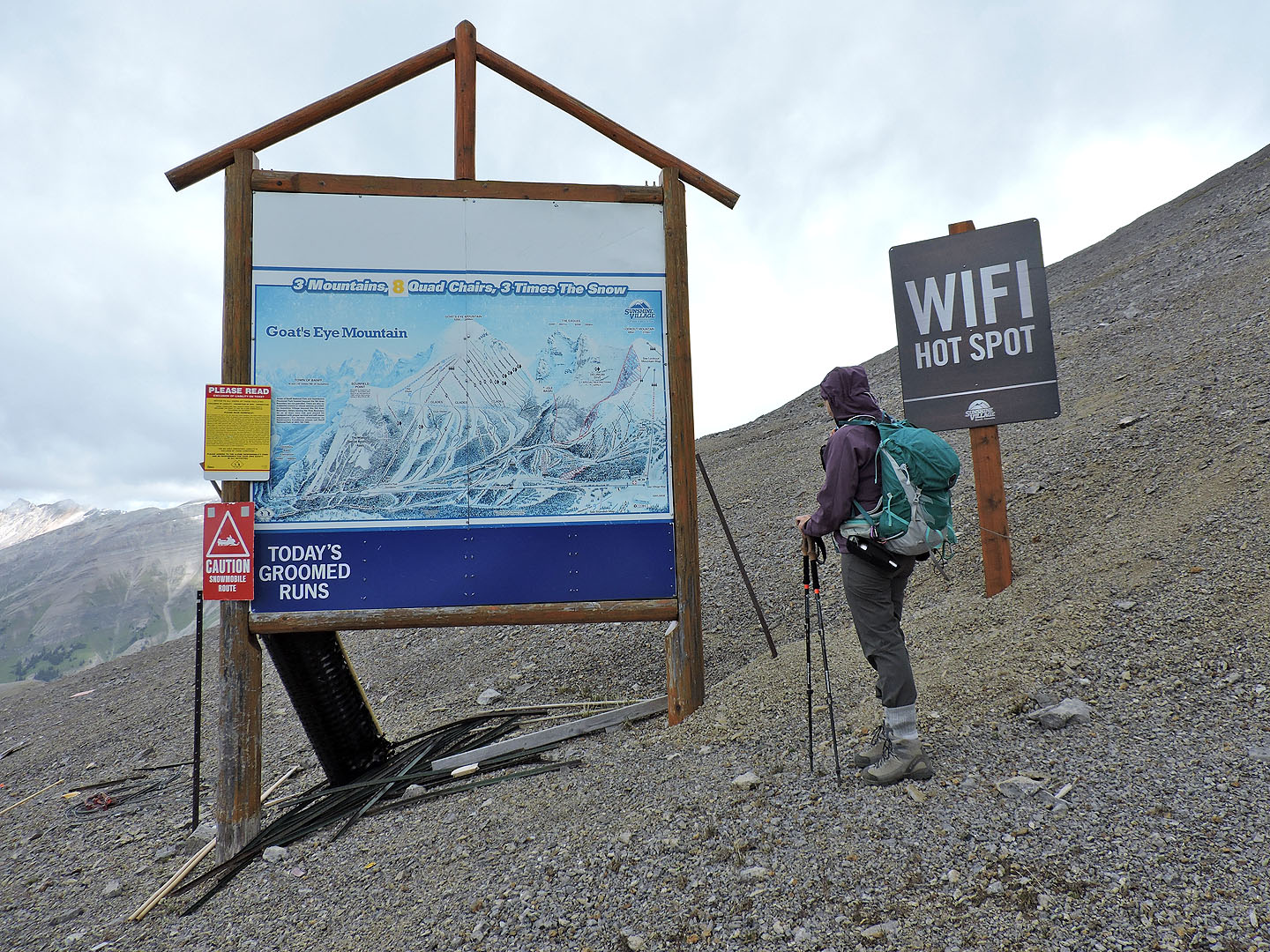 A sign at the top of the chair lift calls this mountain "Goat's Eye Mountain"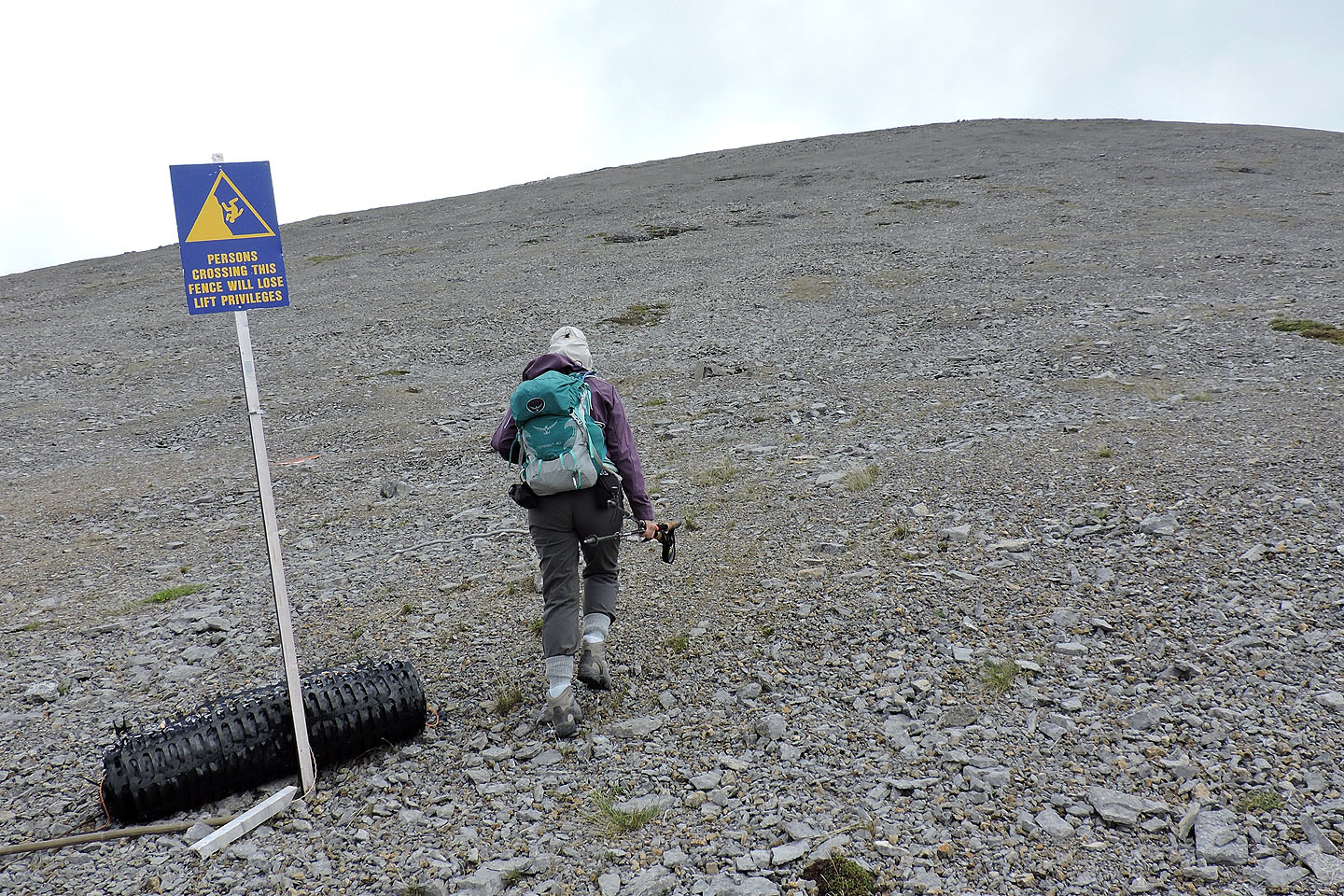 Another meaningless sign to us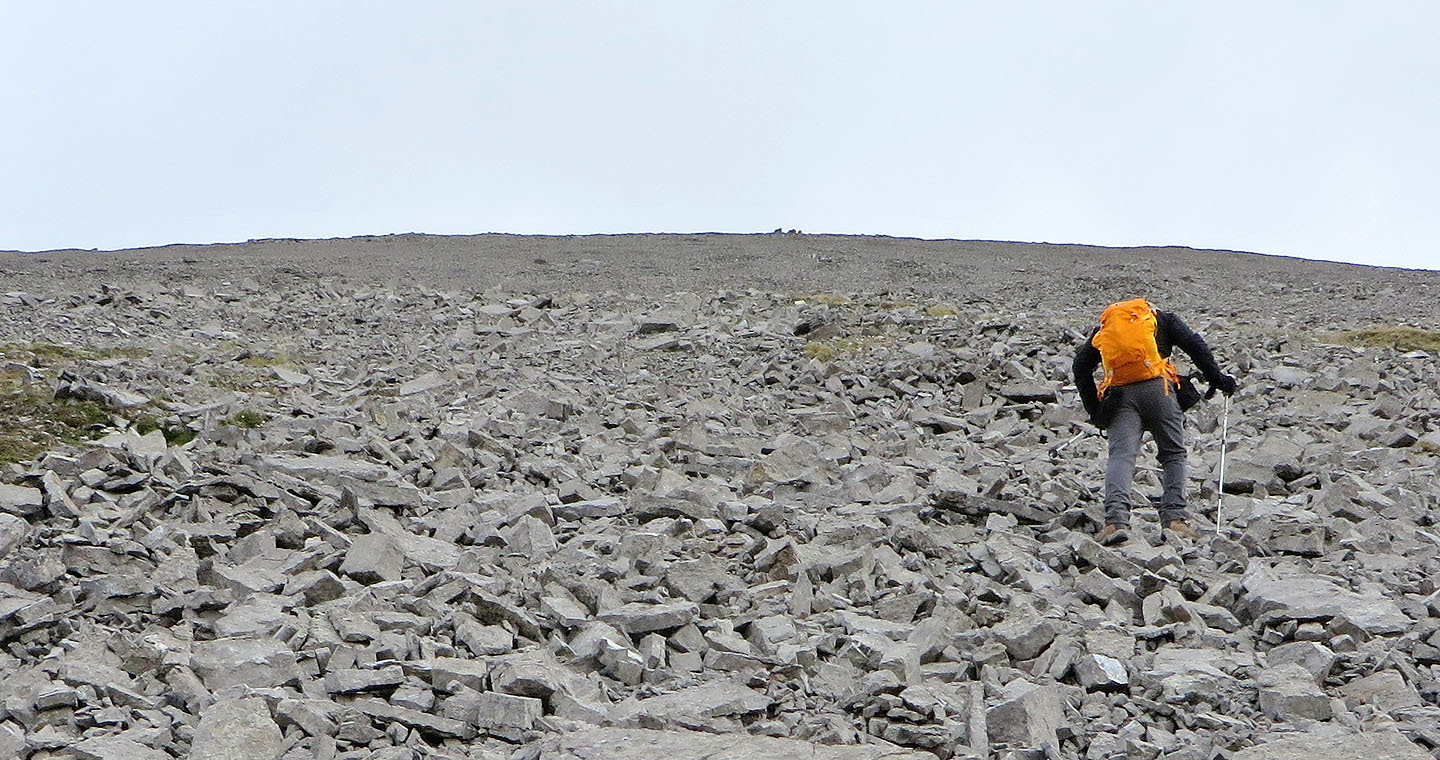 The three boulders on the skyline turned out to be a false summit. The true summit was left, a short distant away.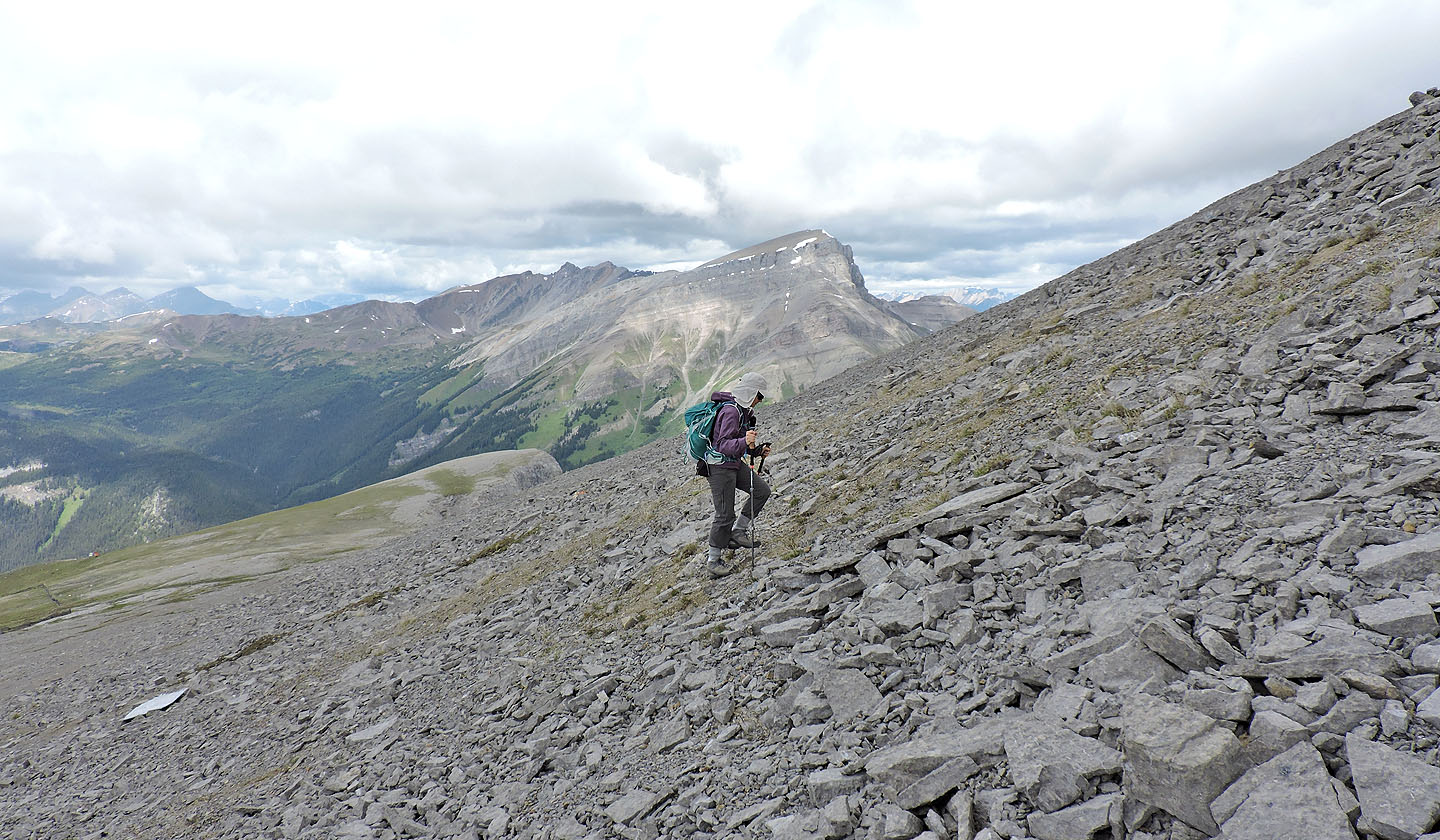 Mount Bourgeau to the north (mouse over)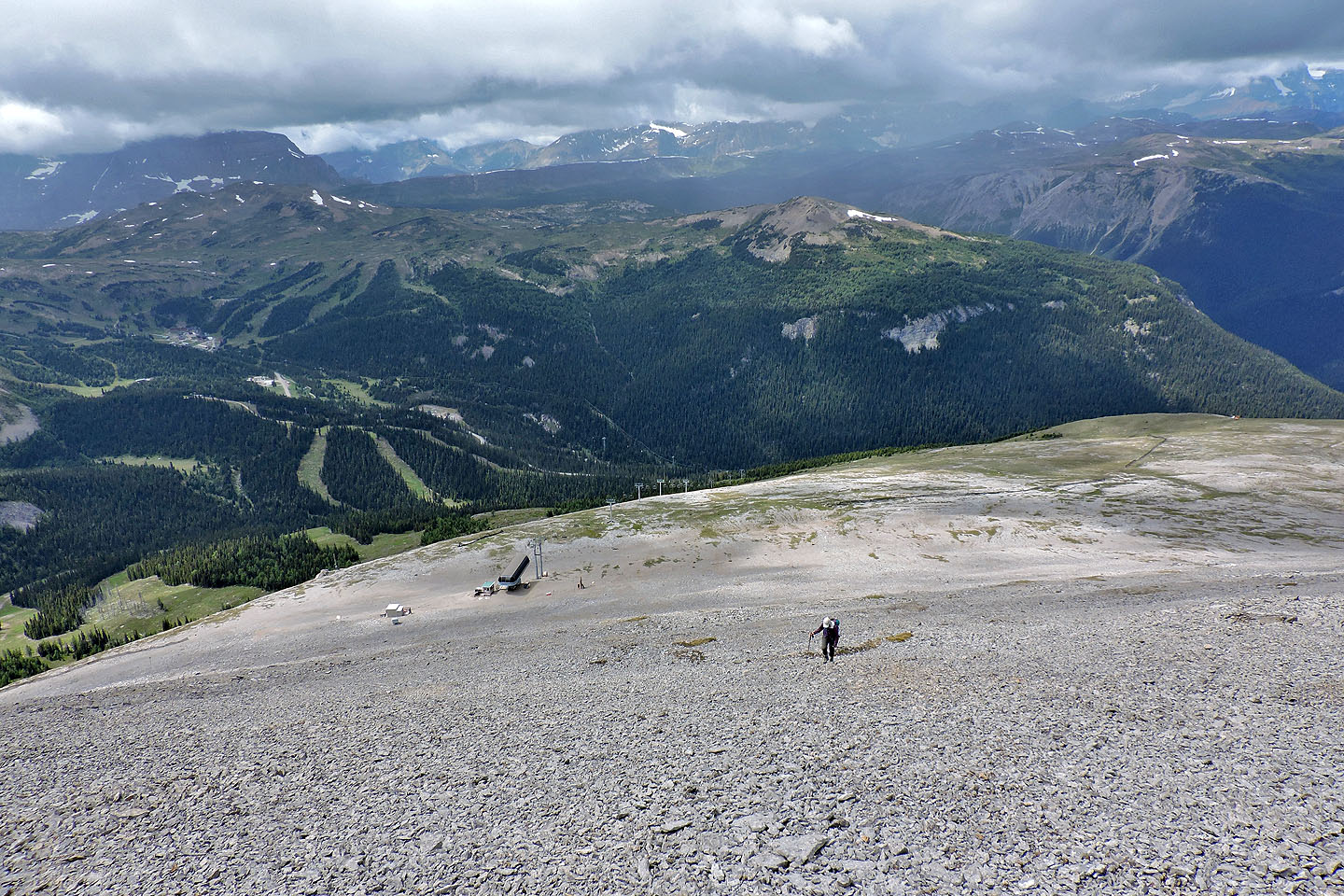 Looking back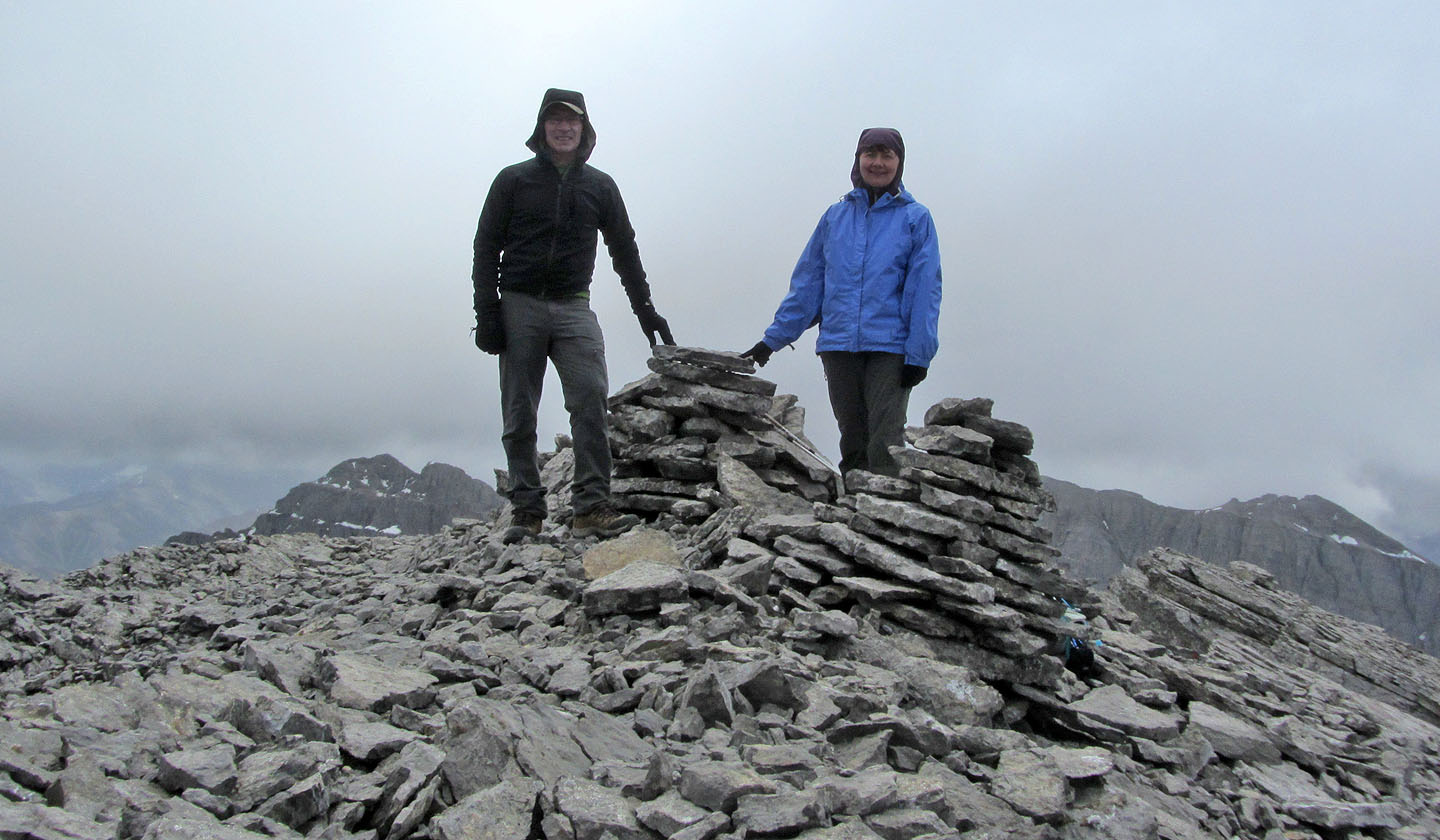 On the summit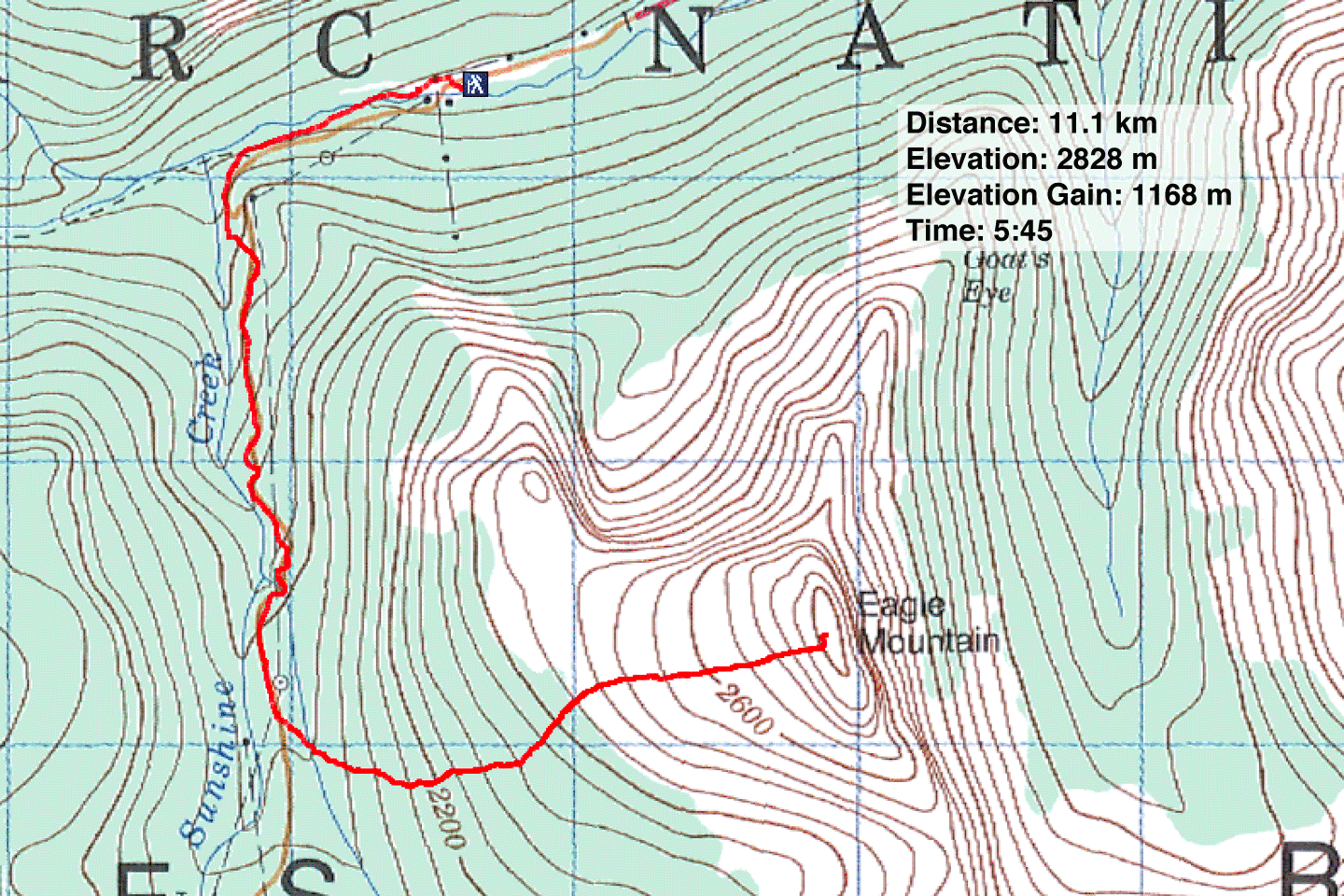 82 O/4 Banff