bobspirko.ca | Home | Canada Trips | US Trips | Hiking | Snowshoeing | MAP | About

Syncline Mountain
Castle Provincial Park, Alberta
September 23, 2006
Distance: 7.9 km
Cumulative Elevation Gain: 1040 m
Not only did we get the idea of climbing Syncline Mountain from Andrew Nugara, we coincidentally met him and his brother Mark at the trailhead. They wanted to bag all three peaks, whereas we set our sights on doing only the first and official peak of Syncline Mountain.
Andrew and Mark had a head start on Dinah and me. Unfortunately, I didn't set my bearings, and we set off in the wrong direction into the trees. By the time we got on track and gained the ridge, Andrew and Mark were well ahead of us.
Once on the ridge, however, the way was clear and enjoyable. Beautiful fall colours soon gave way to white snow covering black rocks higher up. Continuing up the ridge, we came to a break in cliffs, which I call "the gates." After the gates, we hiked up scree to the summit.
We spent over an hour on the summit. We continued for a short way down the other side hoping to see Andrew and Mark, but seeing no sign of them, we started back. That's when we saw them.
They were on a gendarme on the ridge. We watched them as they disappeared and then reappeared farther down the ridge on the next high point. They appeared to have hit an impasse and we saw them turn back.
We were getting cold standing around, so it was time to get moving. We headed back down.
Although our trip was an easy scramble, it did afford some great views of new scenery. Later we learned that Andrew and Mark succeeded in bagging all three peaks, an effort that took 13 hours!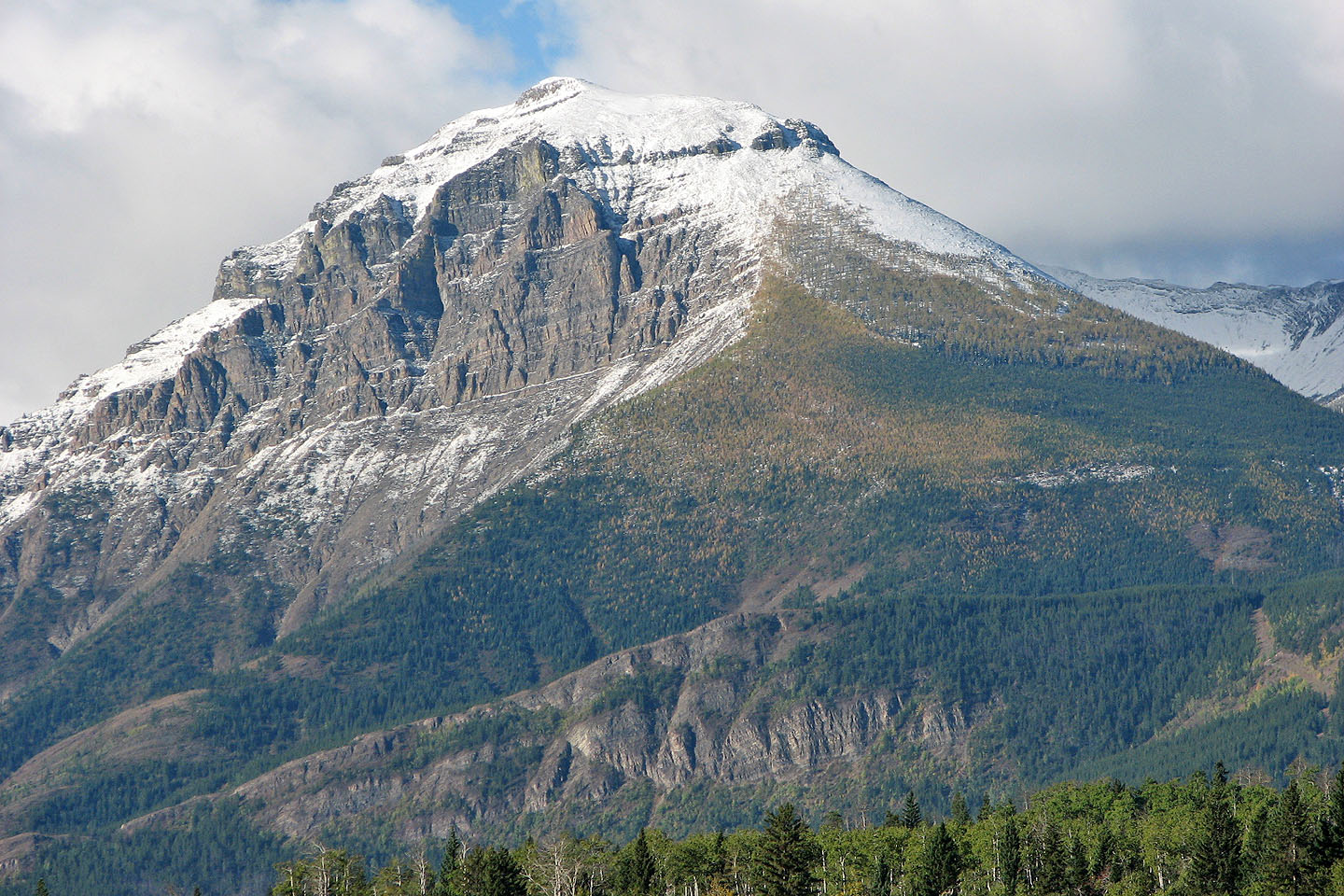 Syncline Mountain from the highway. The ascent route follows the ridge curving up to the snow line.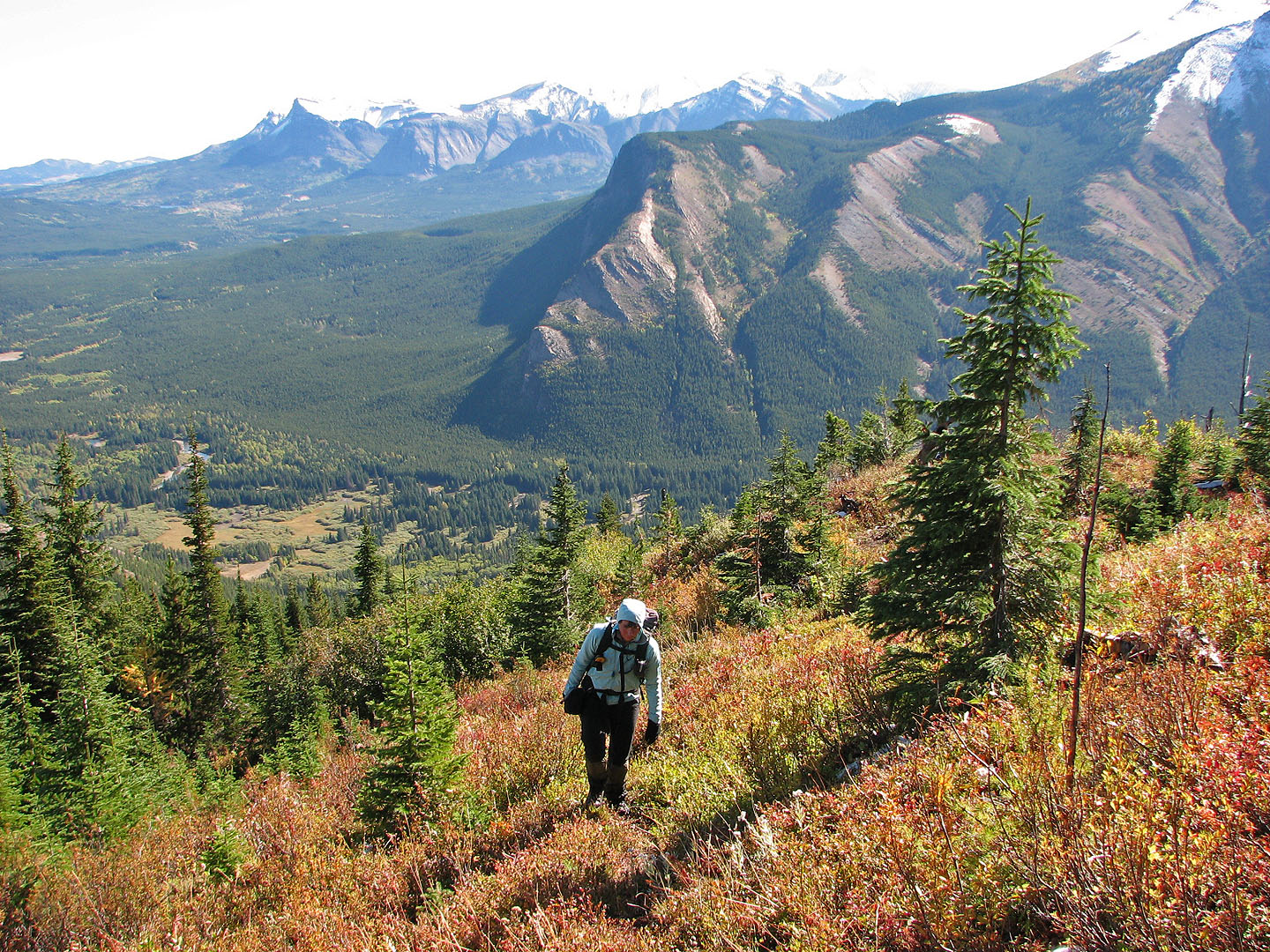 Heading up the ridge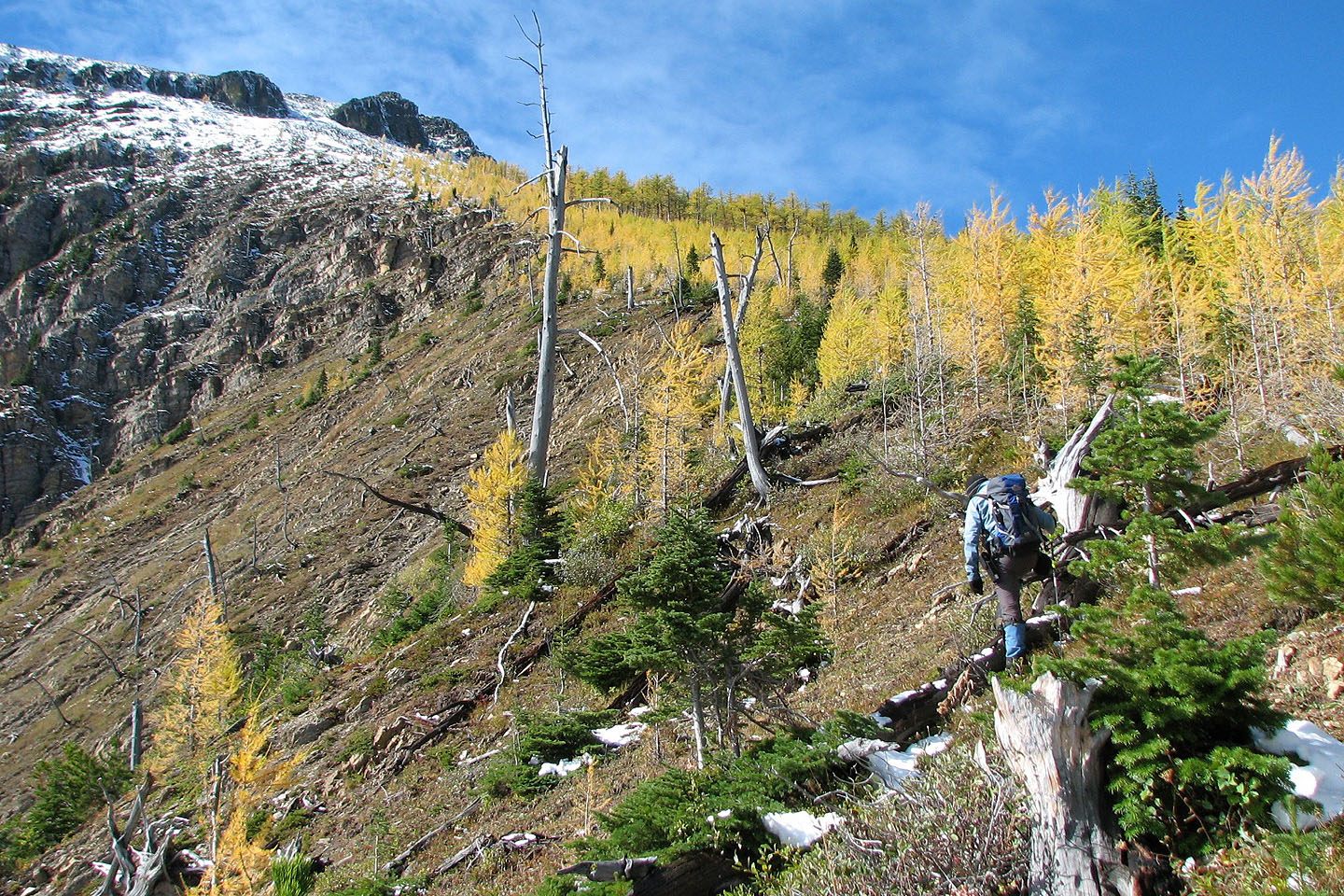 Larches stretched almost to the gates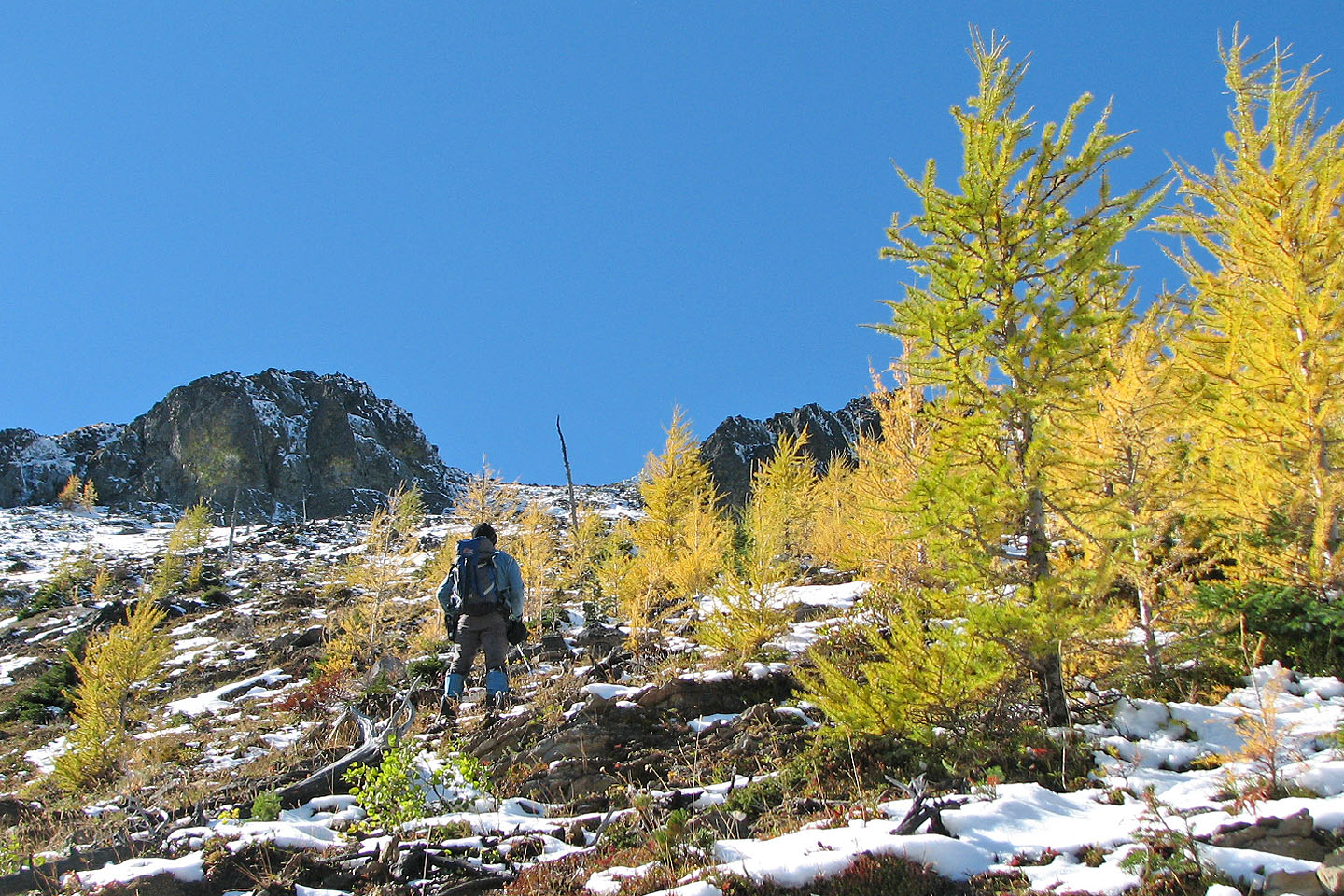 Coming to the end of the larches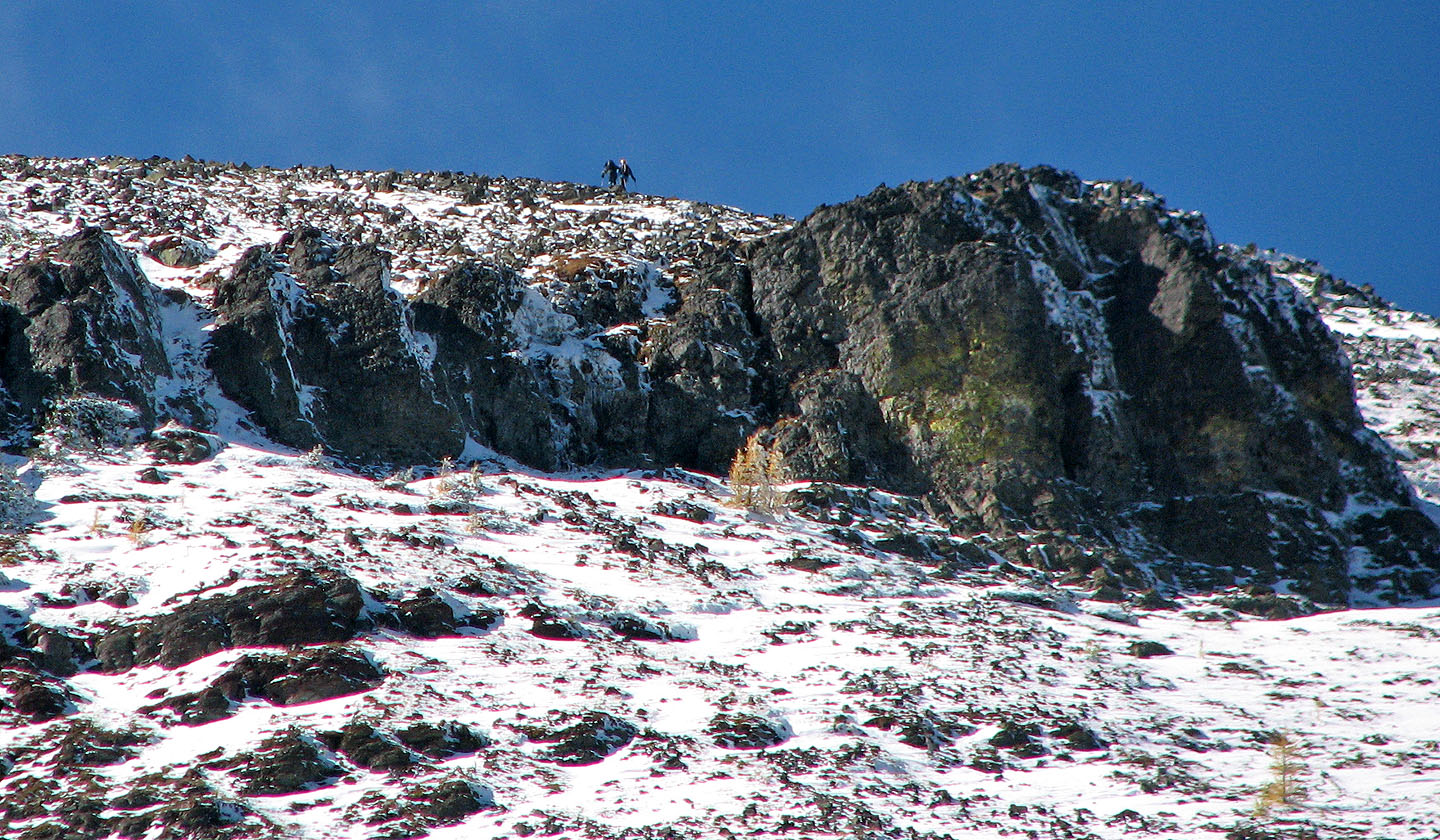 Mark and Andrew above the gates

A toppled tree caught between two dead trees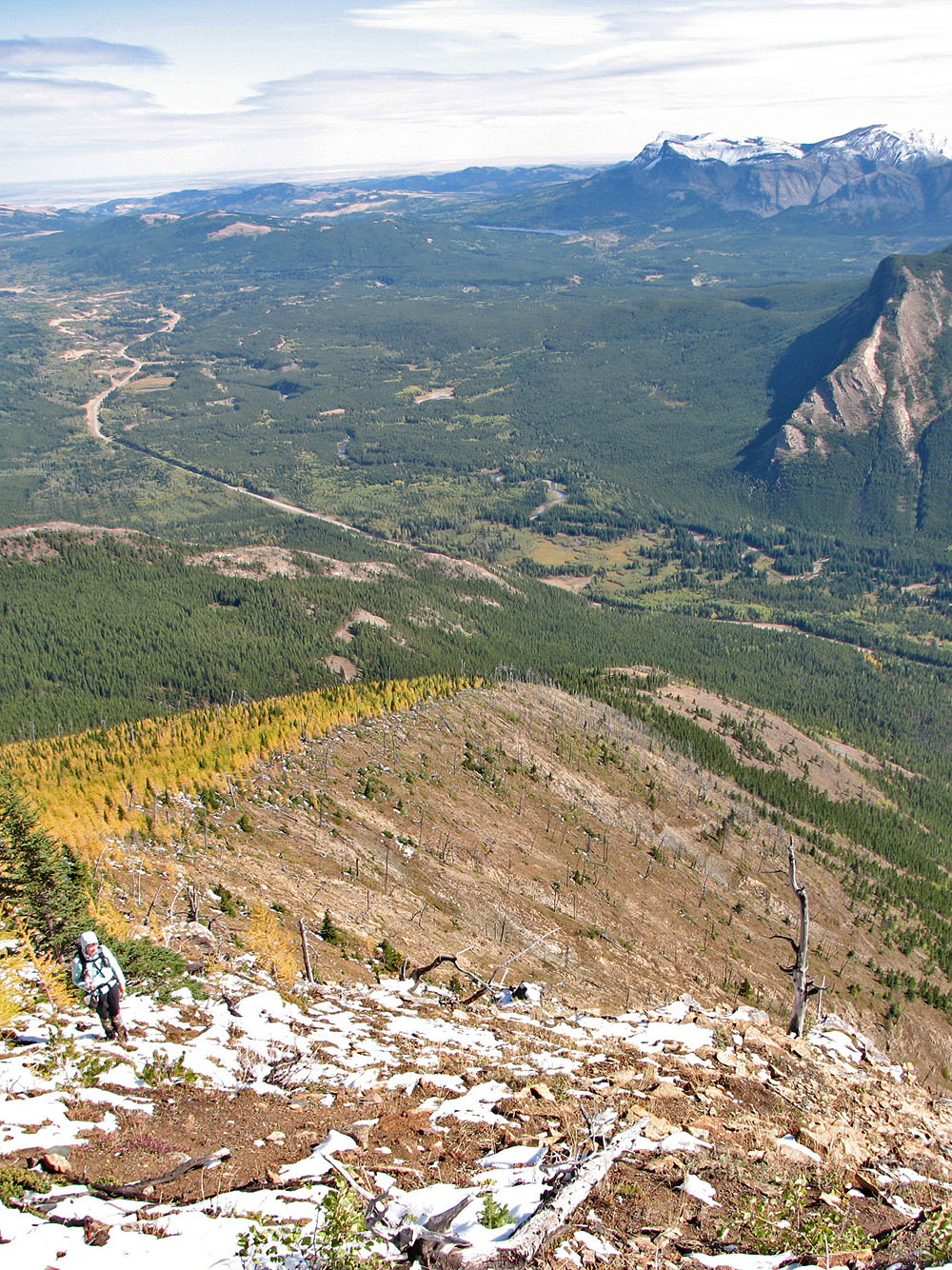 Looking back at the ascent ridge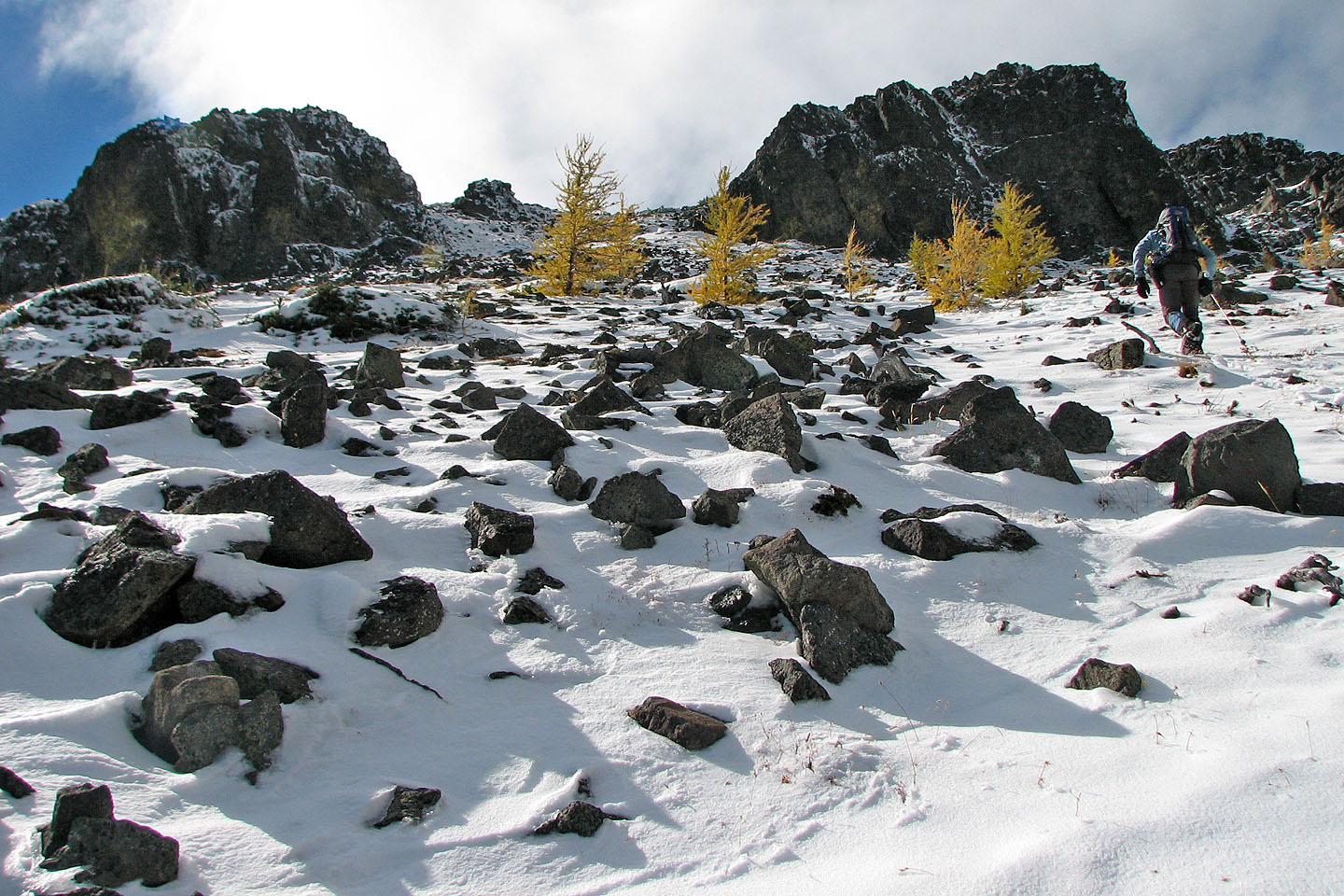 Almost at the gates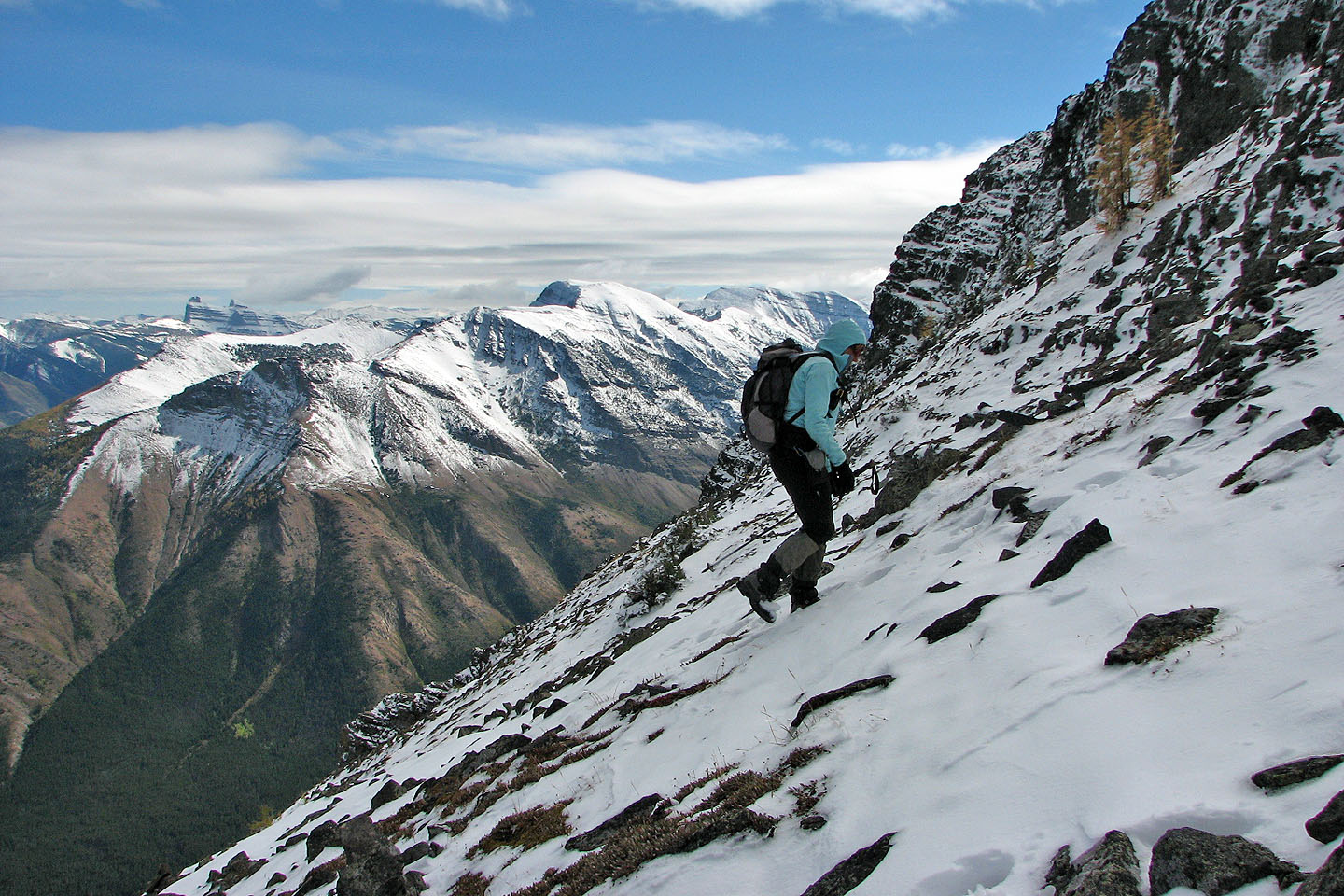 Southfork Mountain on our left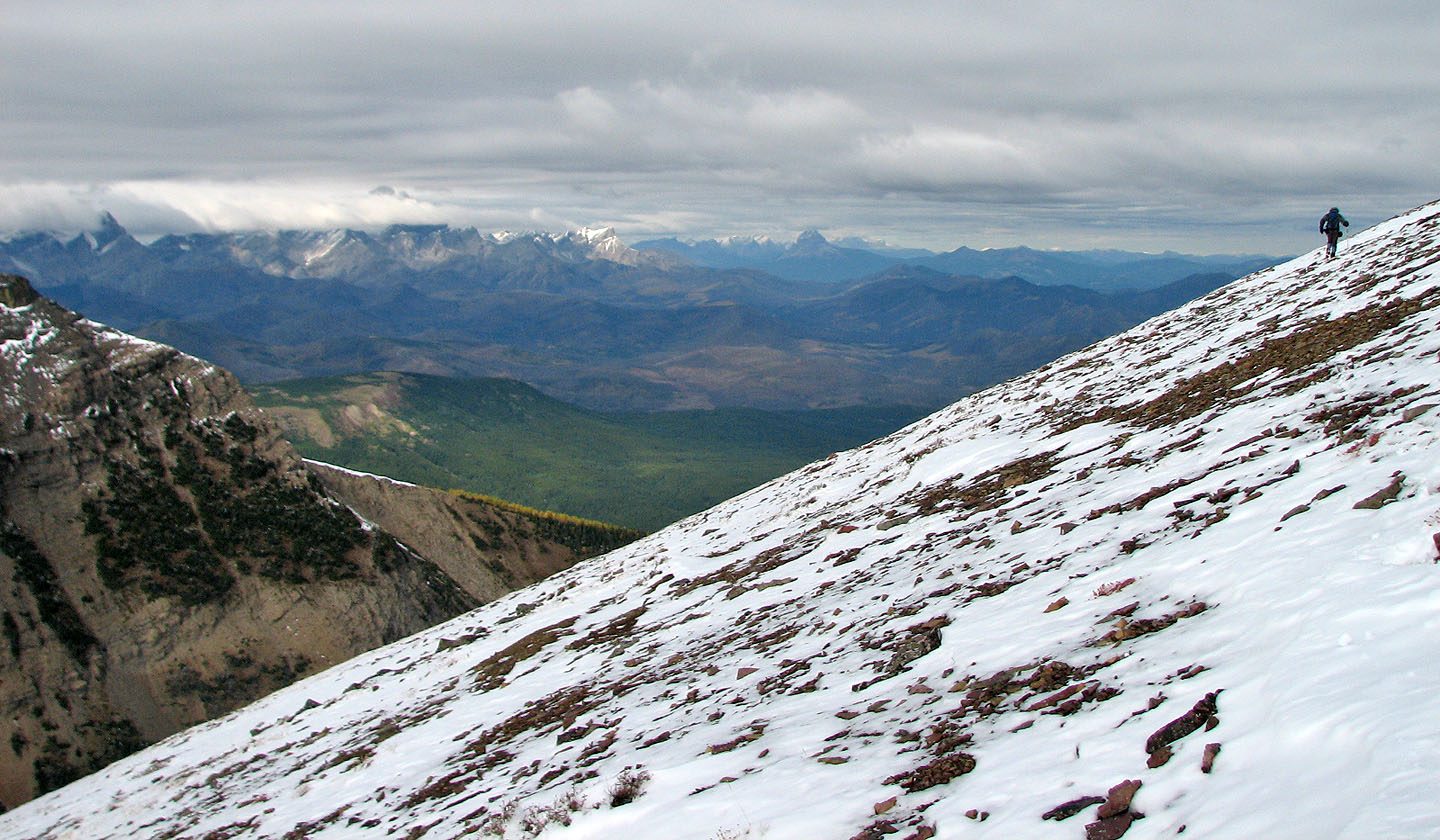 Above the gates, we crossed a scree slope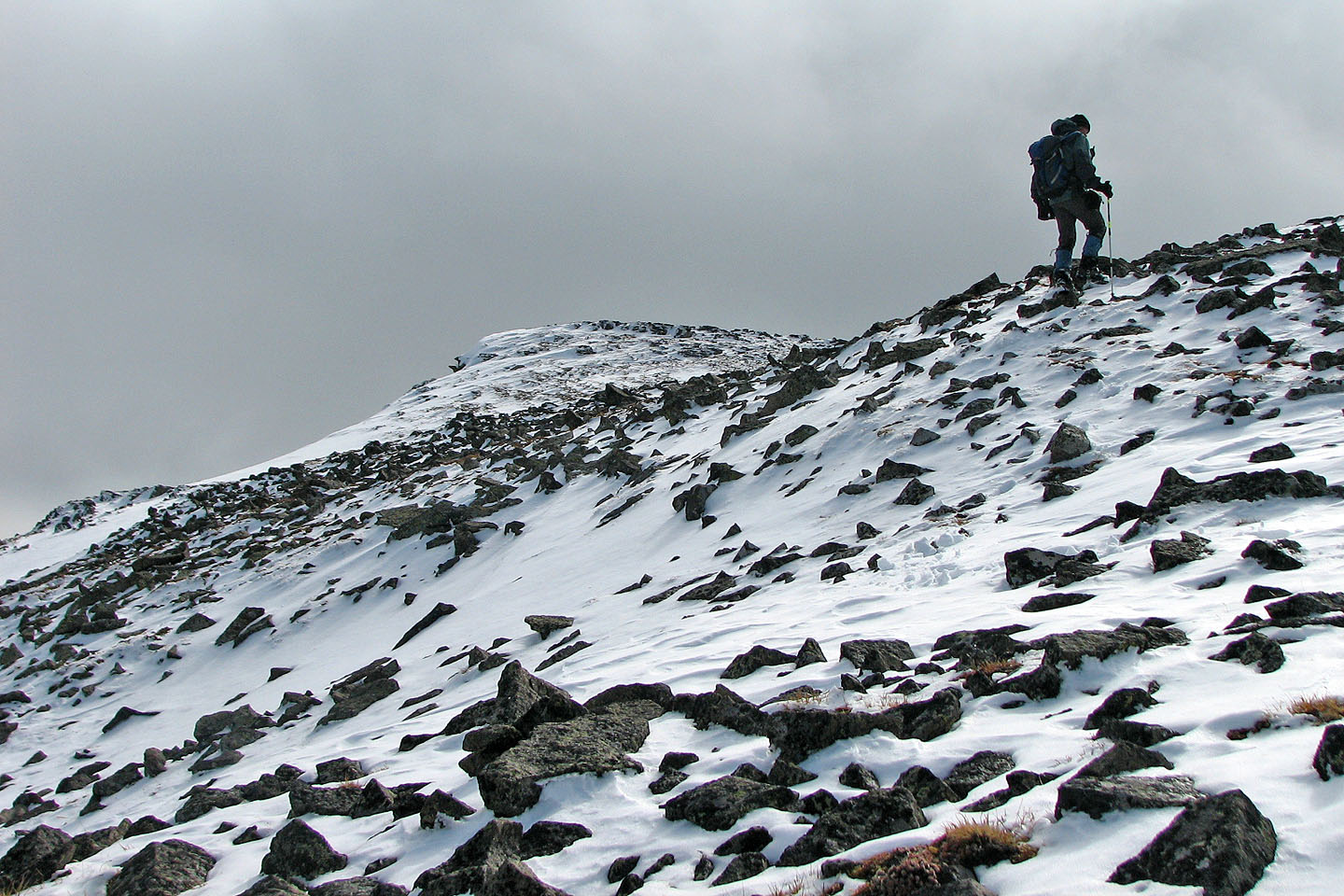 The summit appears on our left.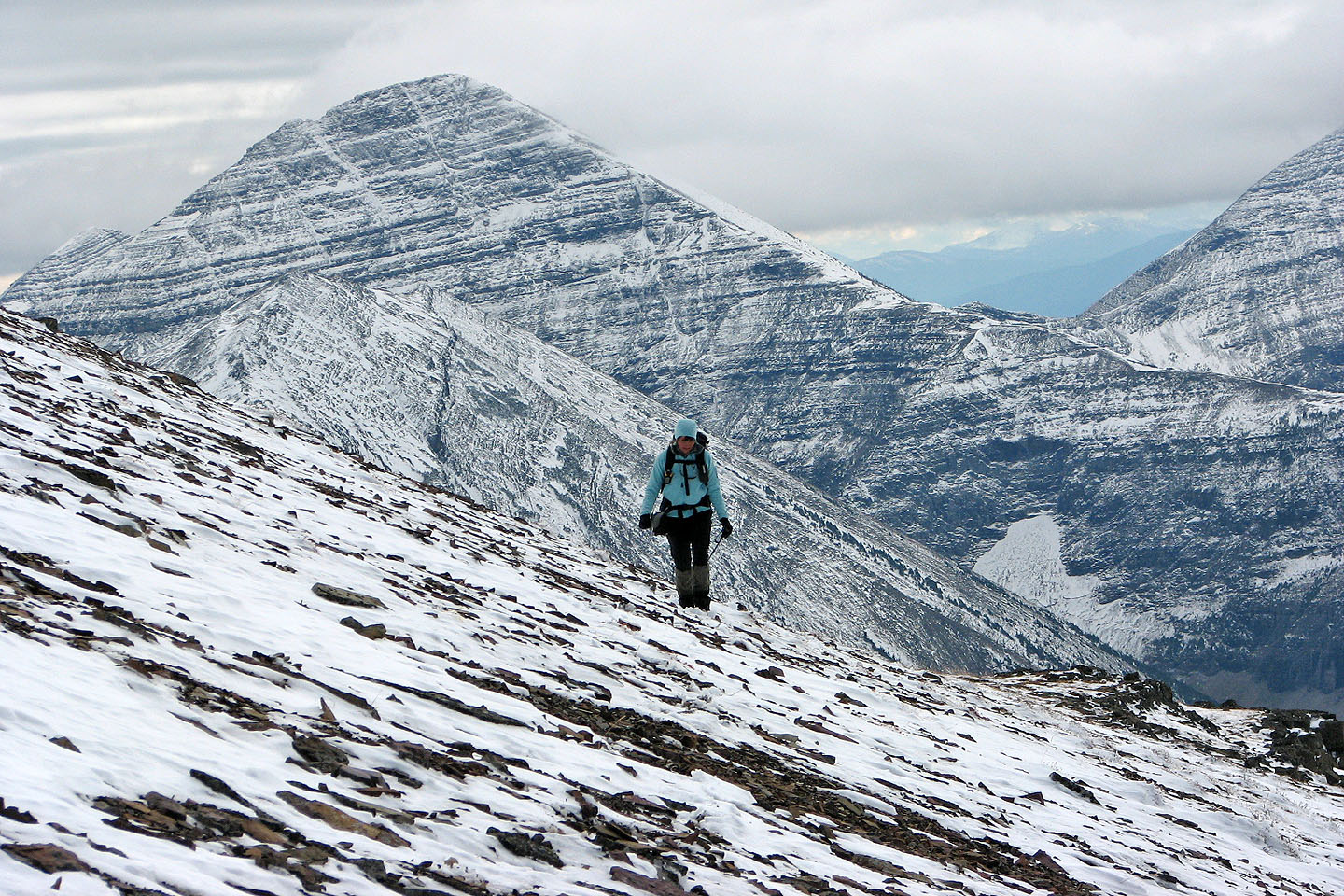 Behind Dinah, Gravenstafel Ridge and Mount Haig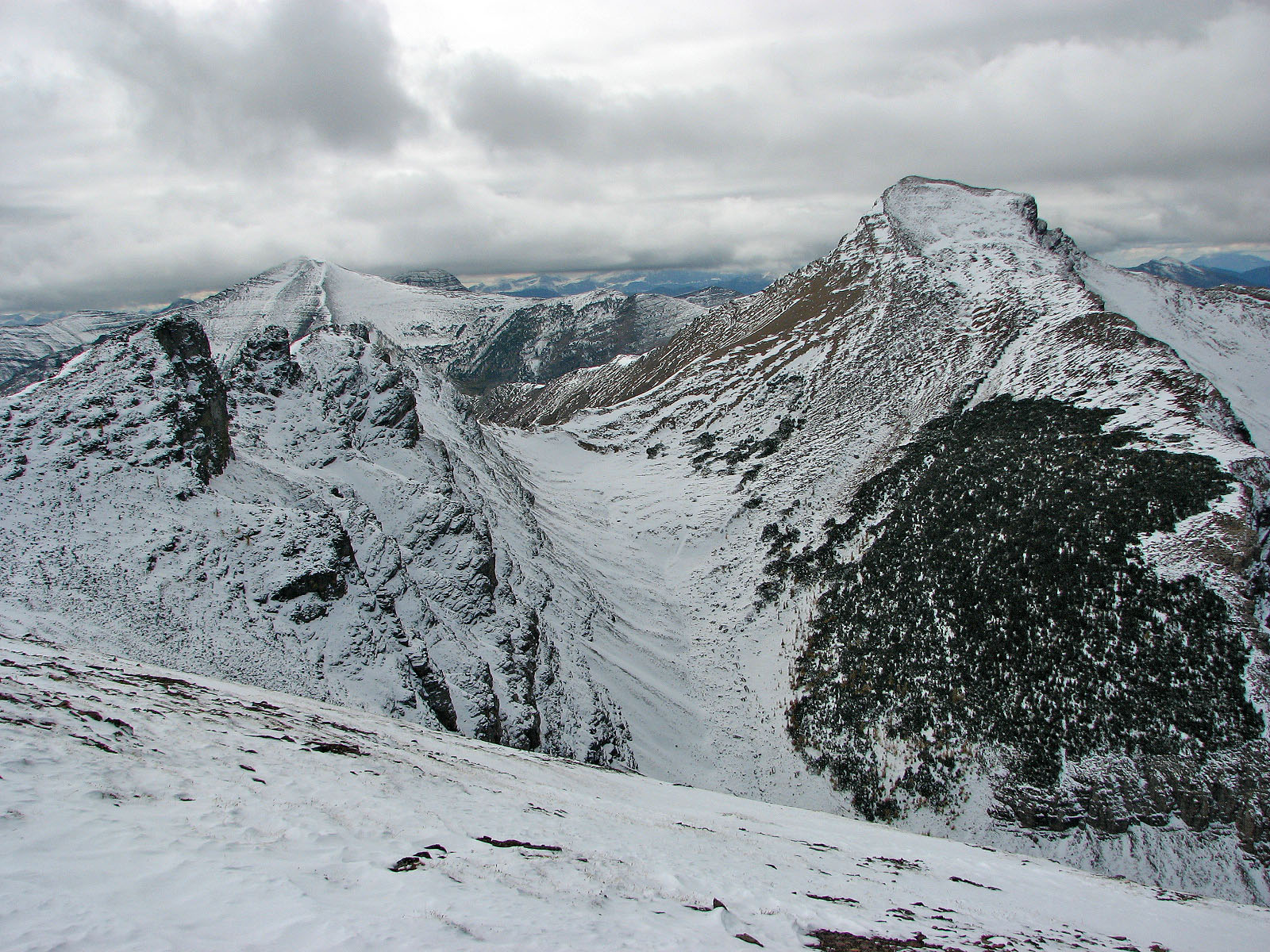 A rugged ridge leads to the col before the second peak. Mark and Andrew are on the second pinnacle from the left (mouse over).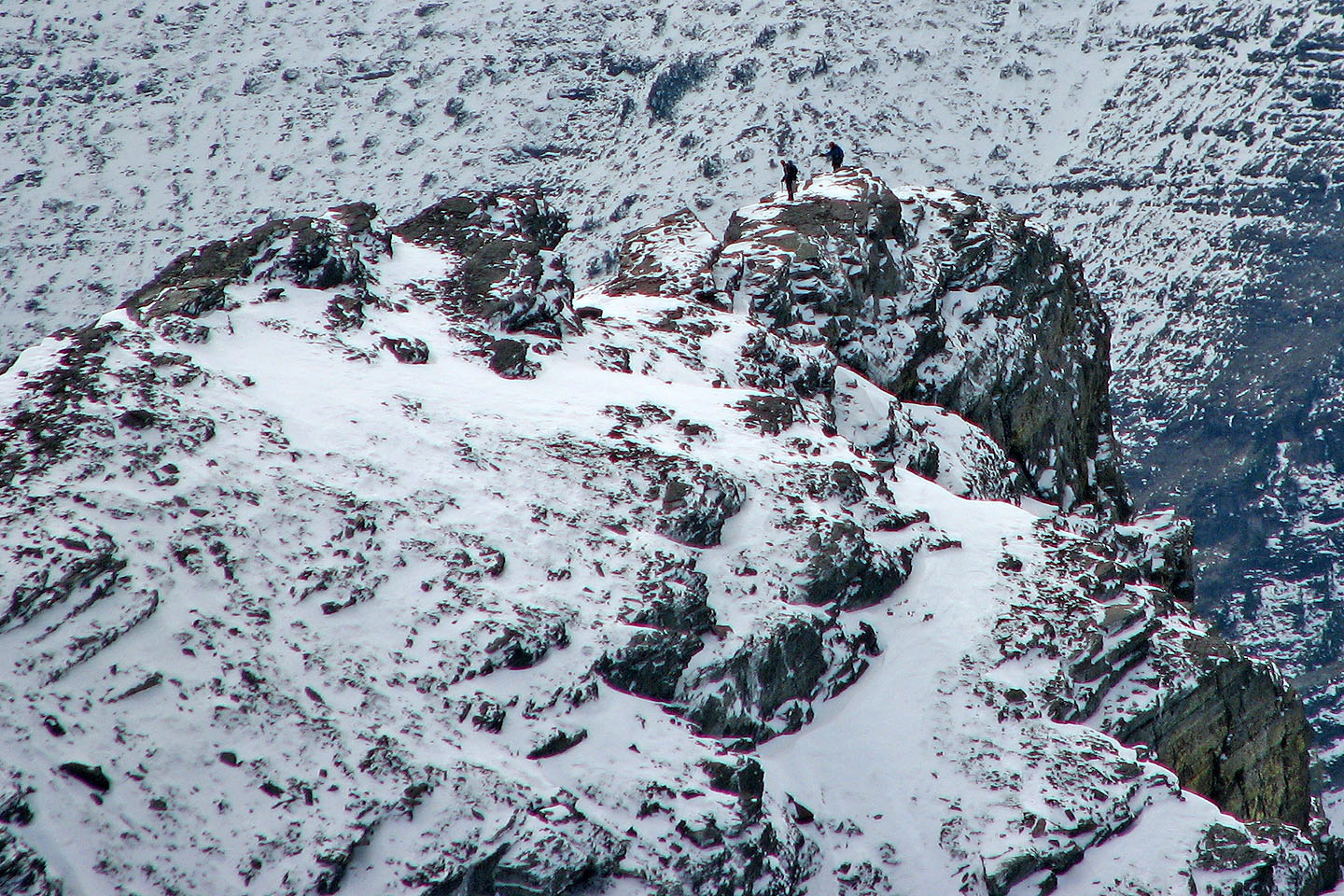 Andrew and Mark on the third rock point (movie below)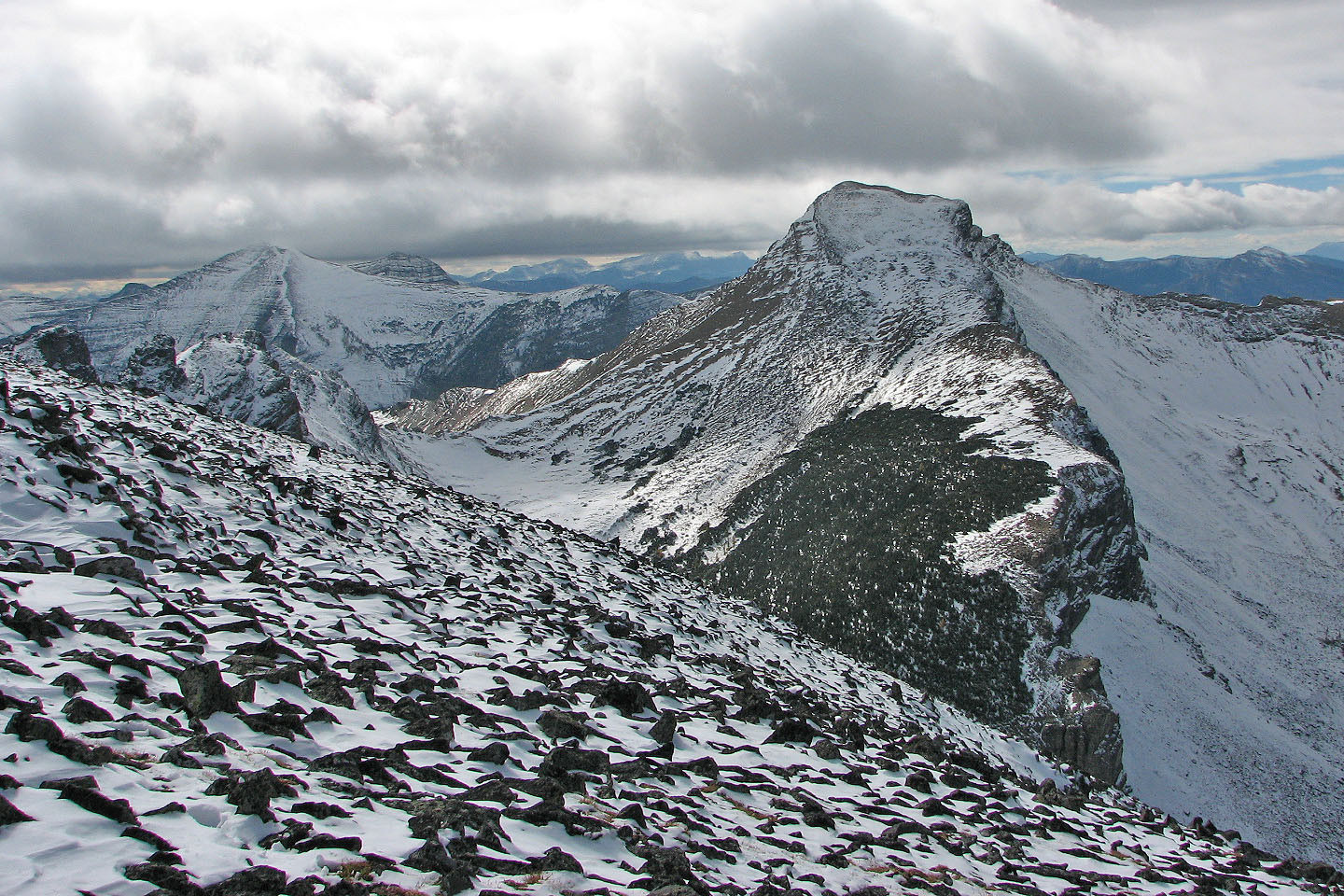 St. Eloi Mountain and the second peak of Syncline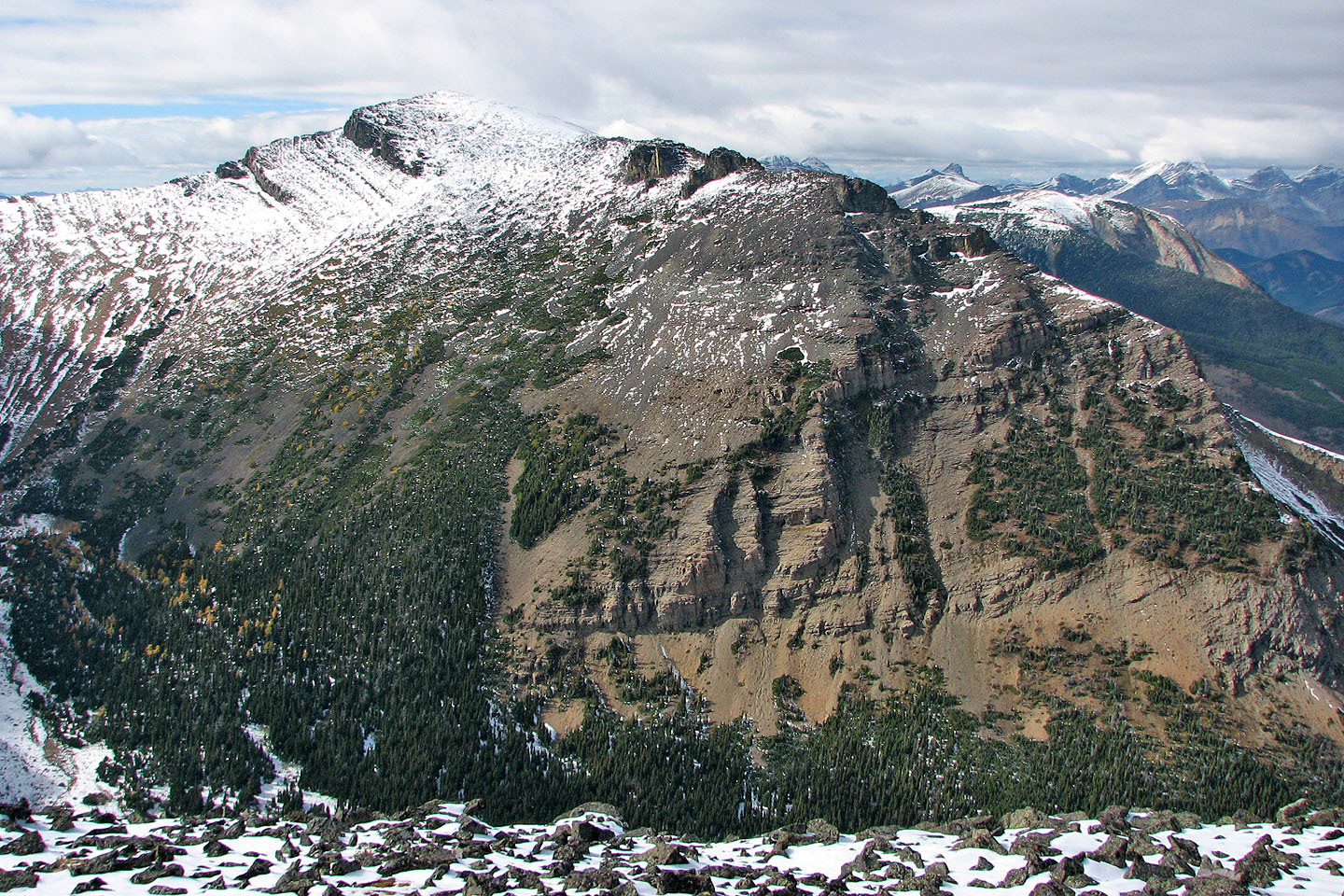 Third peak of Mount Syncline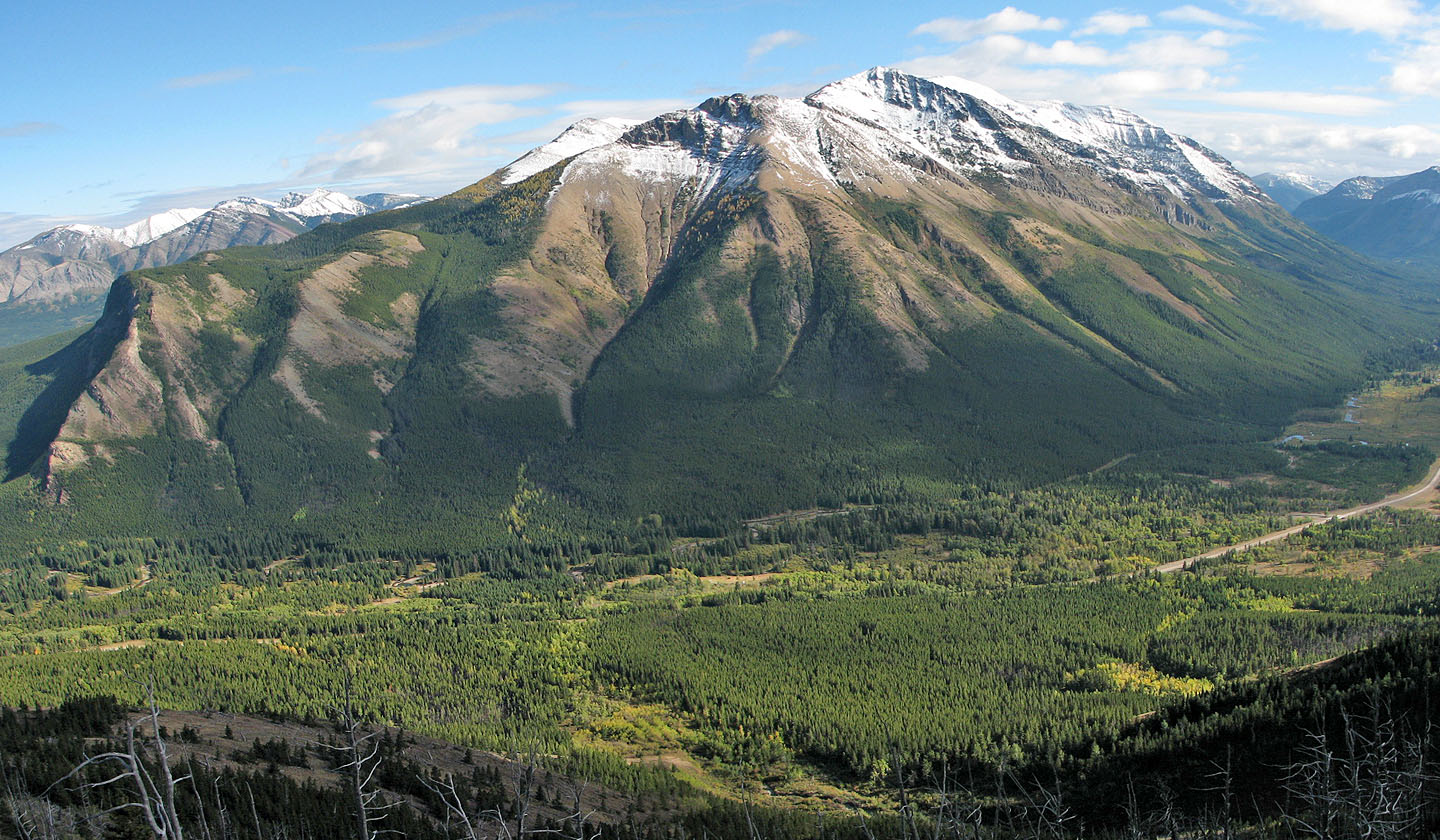 Southfork Mountain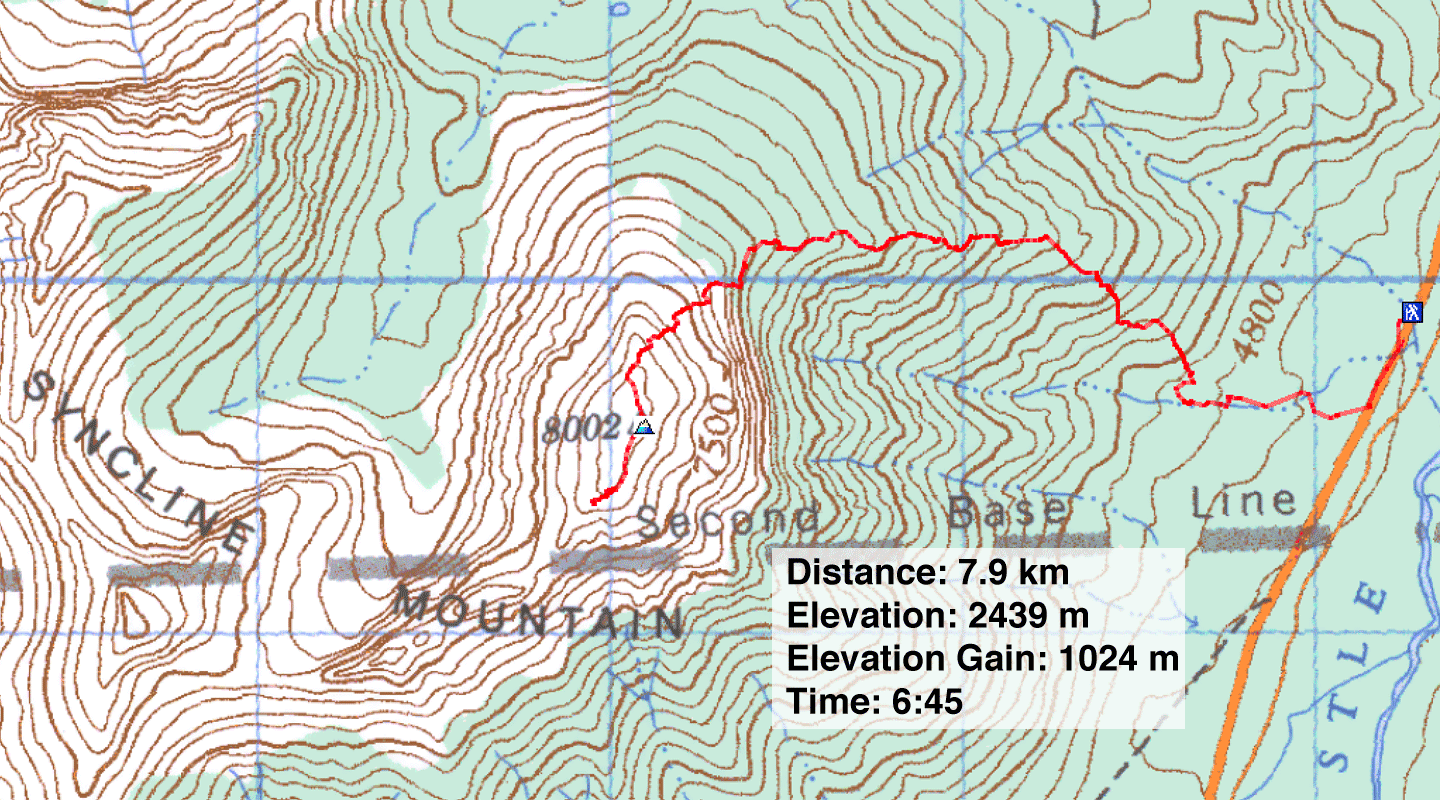 82 G/8 Beaver Mines (descent route)