bobspirko.ca | Home | Canada Trips | US Trips | Hiking | Snowshoeing | MAP | About

Gottlieb Peak
Las Vegas, Nevada
April 12, 2012
After climbing a few mountains that required a two-hour drive from Las Vegas, Dinah and I were quick to embrace Gottlieb Peak. From our lodging in southwest Vegas, we drove twenty minutes before getting to the trailhead at the west end of the city.
The route is well-described on Summitpost, but in a nutshell, Dinah and I crossed 3 km of desert flats to a wash that climbs to a saddle. Just before the saddle, the wash steepens, but we easily scrambled up. The grade eased, and we hiked to the saddle. From the saddle, we turned left and followed the northeast ridge to the summit of Gottlieb Peak. Actually there's an intervening false summit, but the true summit is only five minutes away.
From the summit, I was hoping to see the 3000 m peaks of the Spring Mountains, now under fresh snow. But the view west was blocked by La Madre Mountain. We could only see the top of Griffith Peak. But other peaks were in clear sight. For the short drive and a quick summit fix, the view from the top of Gottlieb Peak is hard to beat.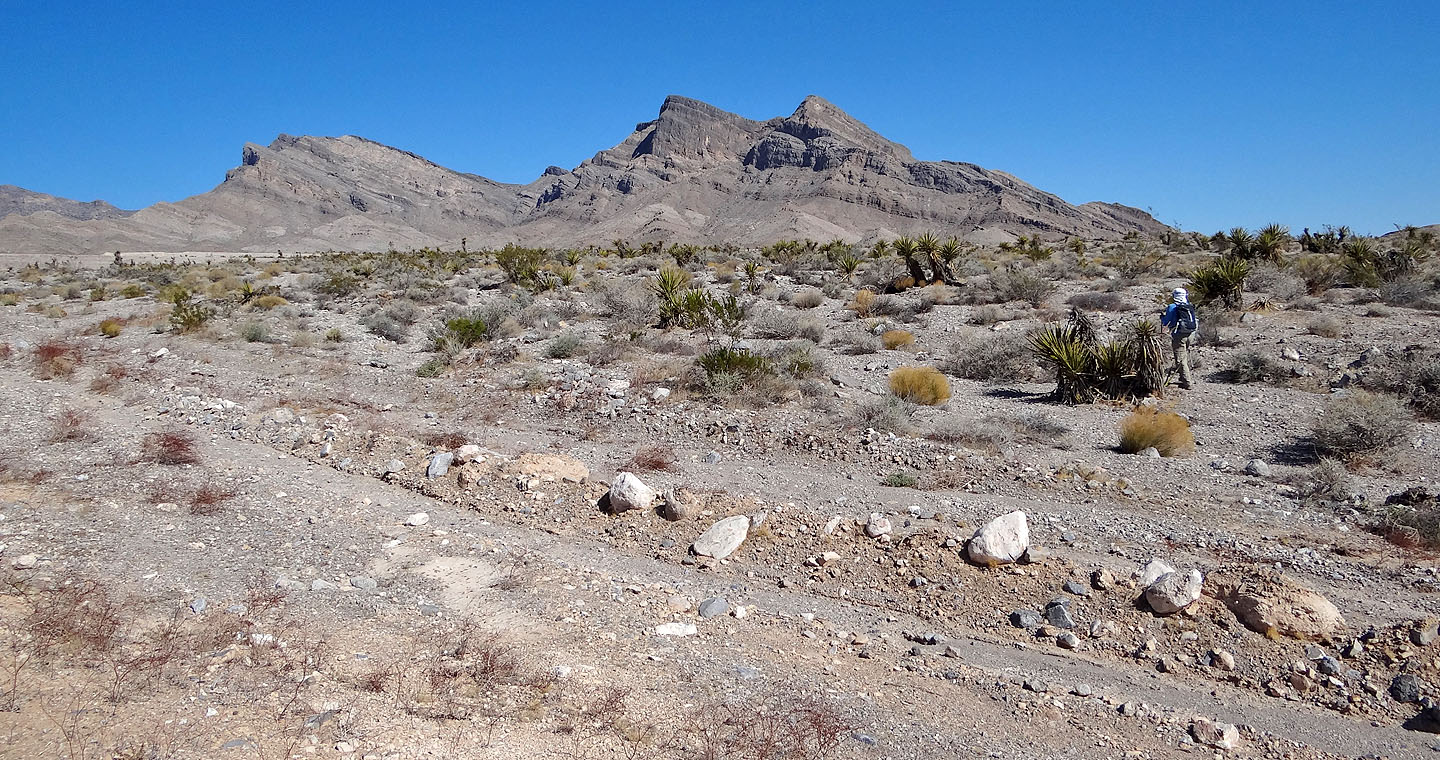 Heading to Gottlieb Peak on the left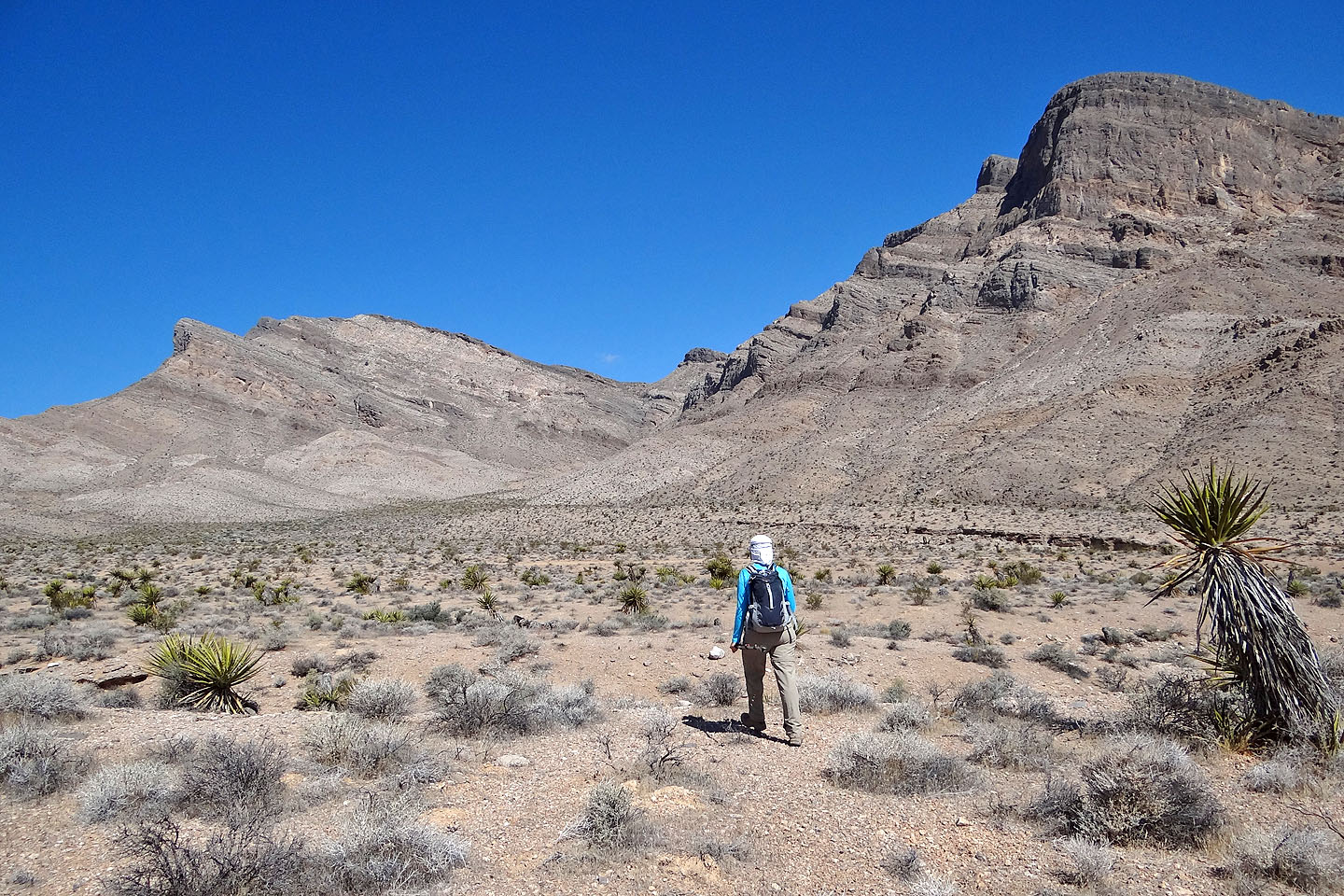 After crossing the desert flats, we'll go to the wash between Gottlieb Peak and Summerlin Peak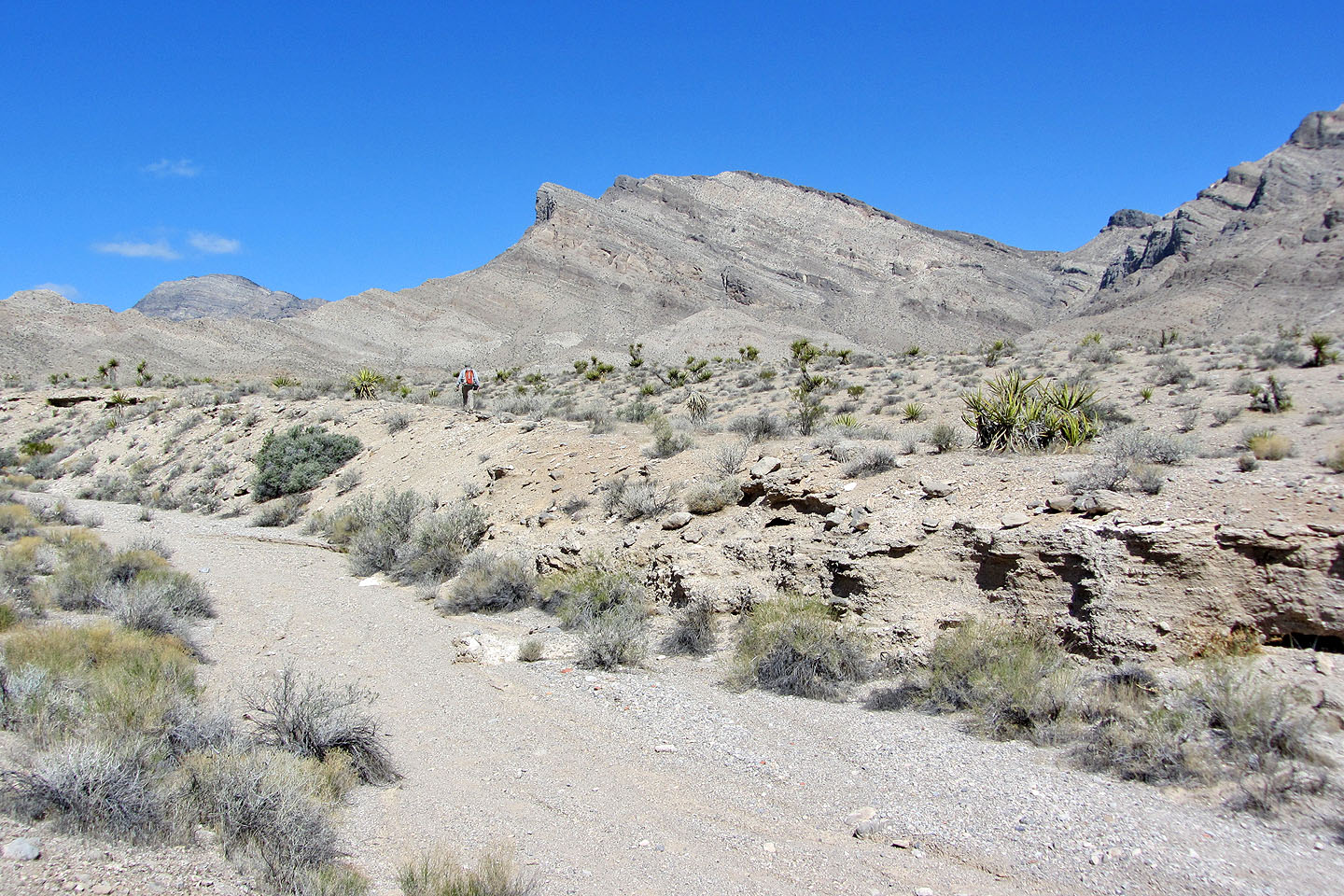 The "desert flats" weren't that flat: we crossed several deep washes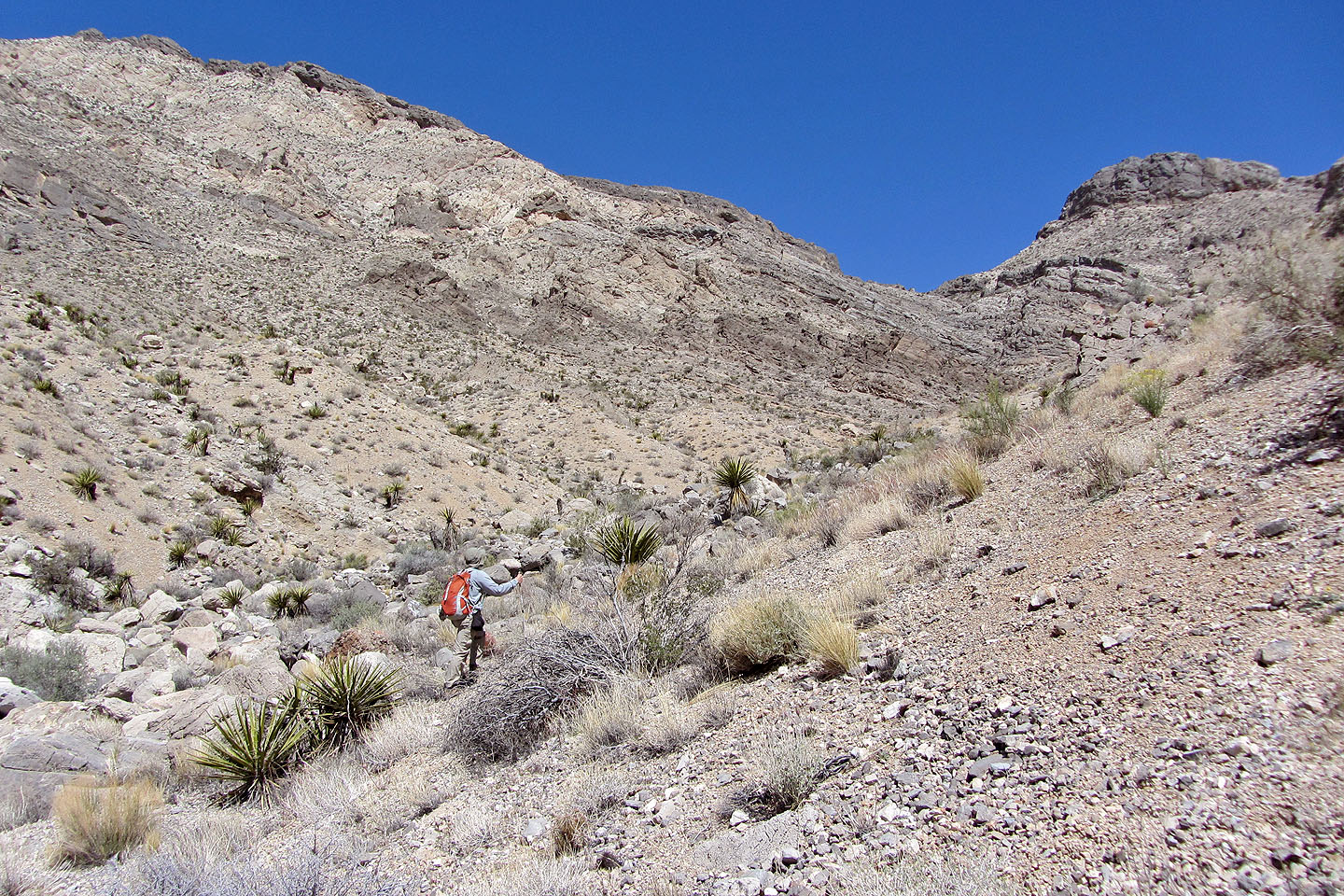 Starting up the wash

We started up the right side but eventually crossed over to the left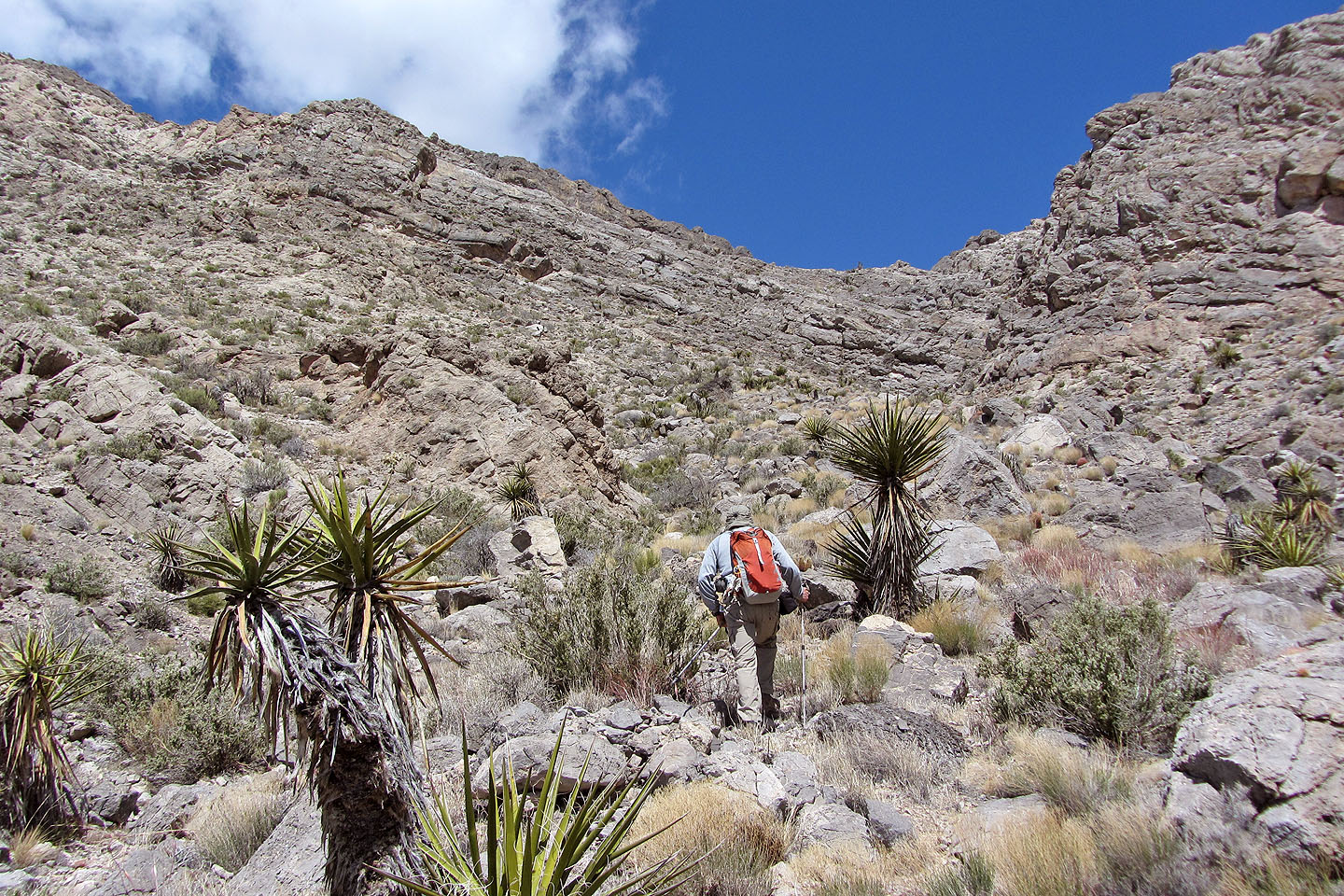 We head to the cliff band in front of us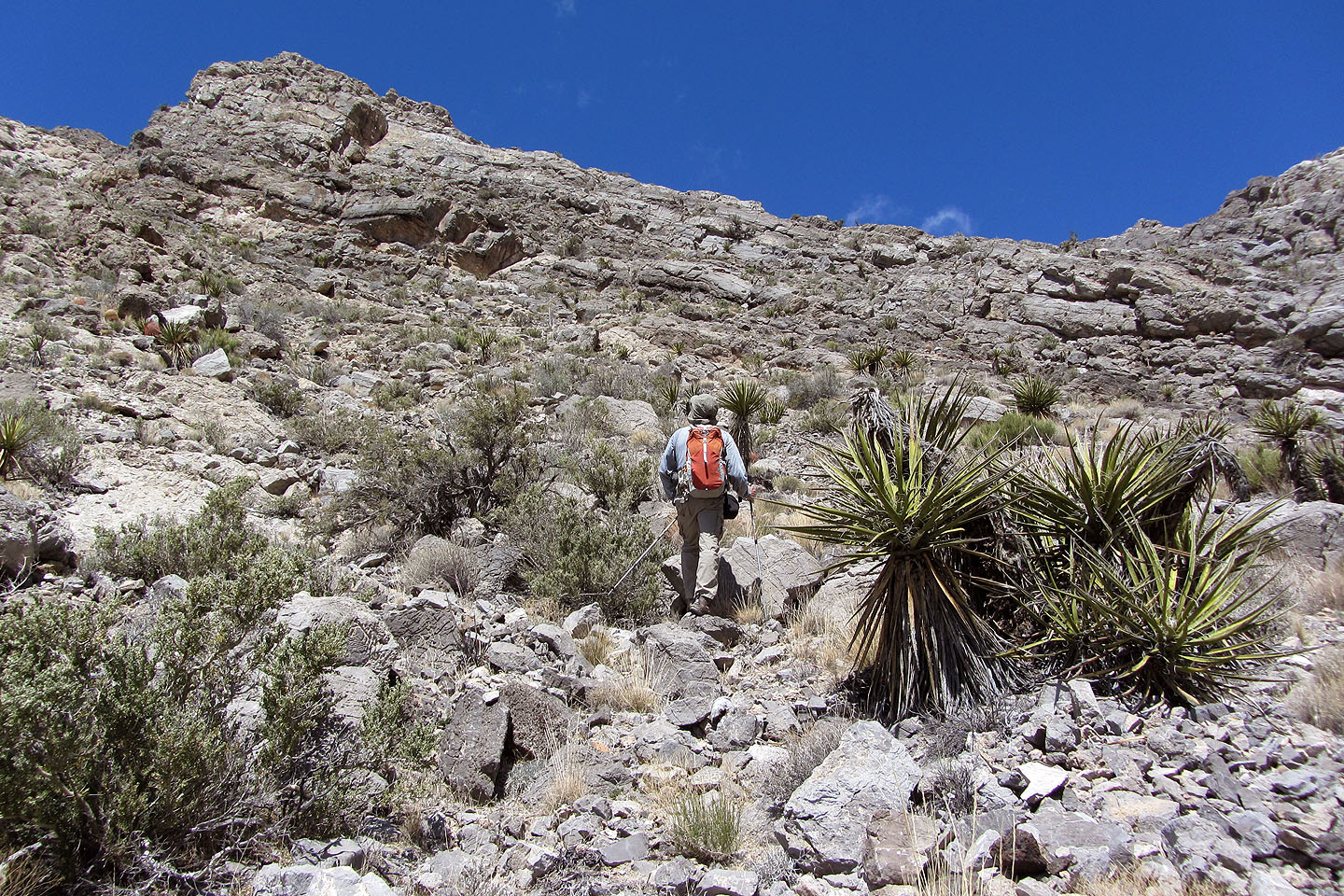 In front of us is a weakness in the cliffs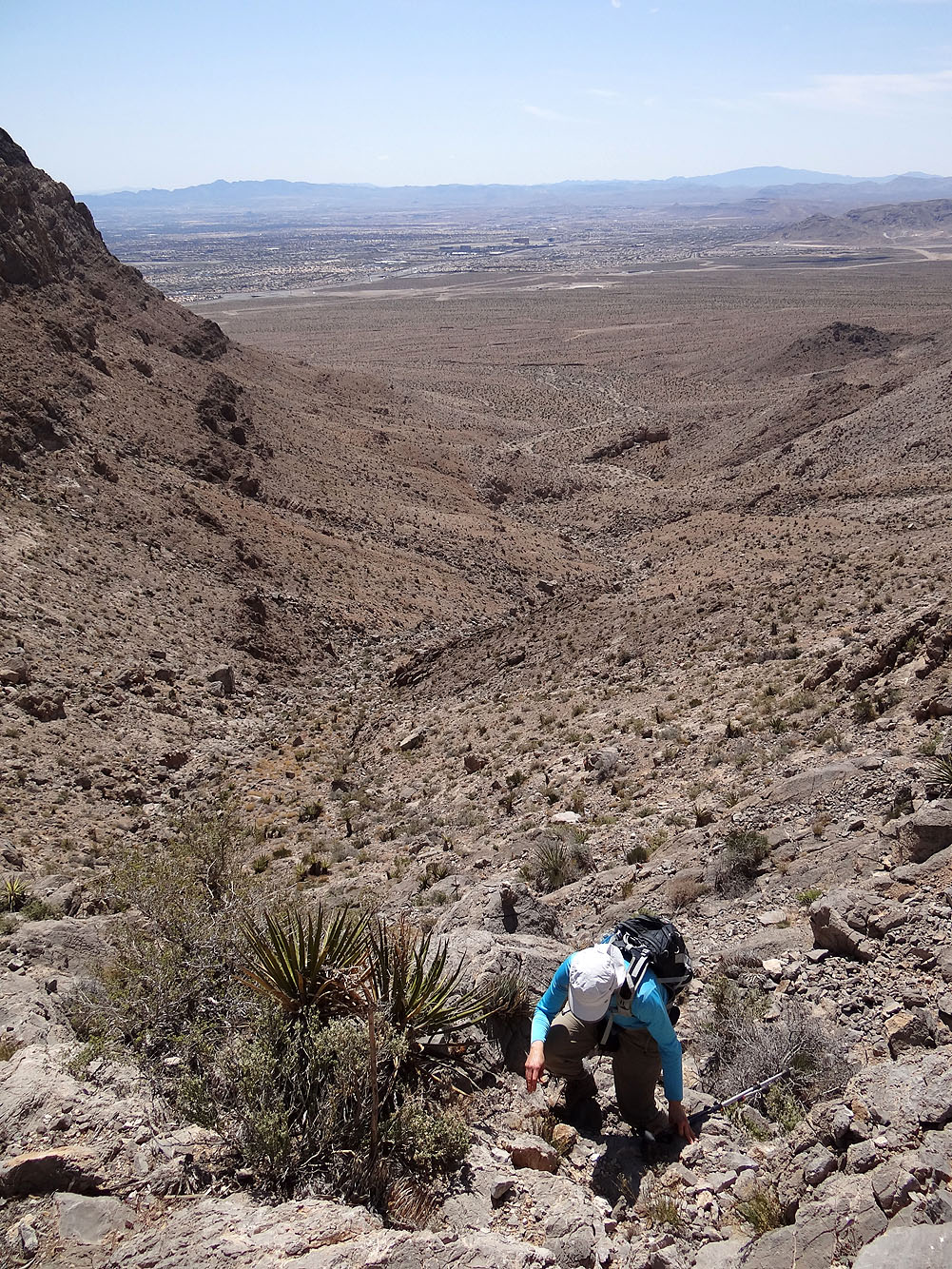 Looking back down the wash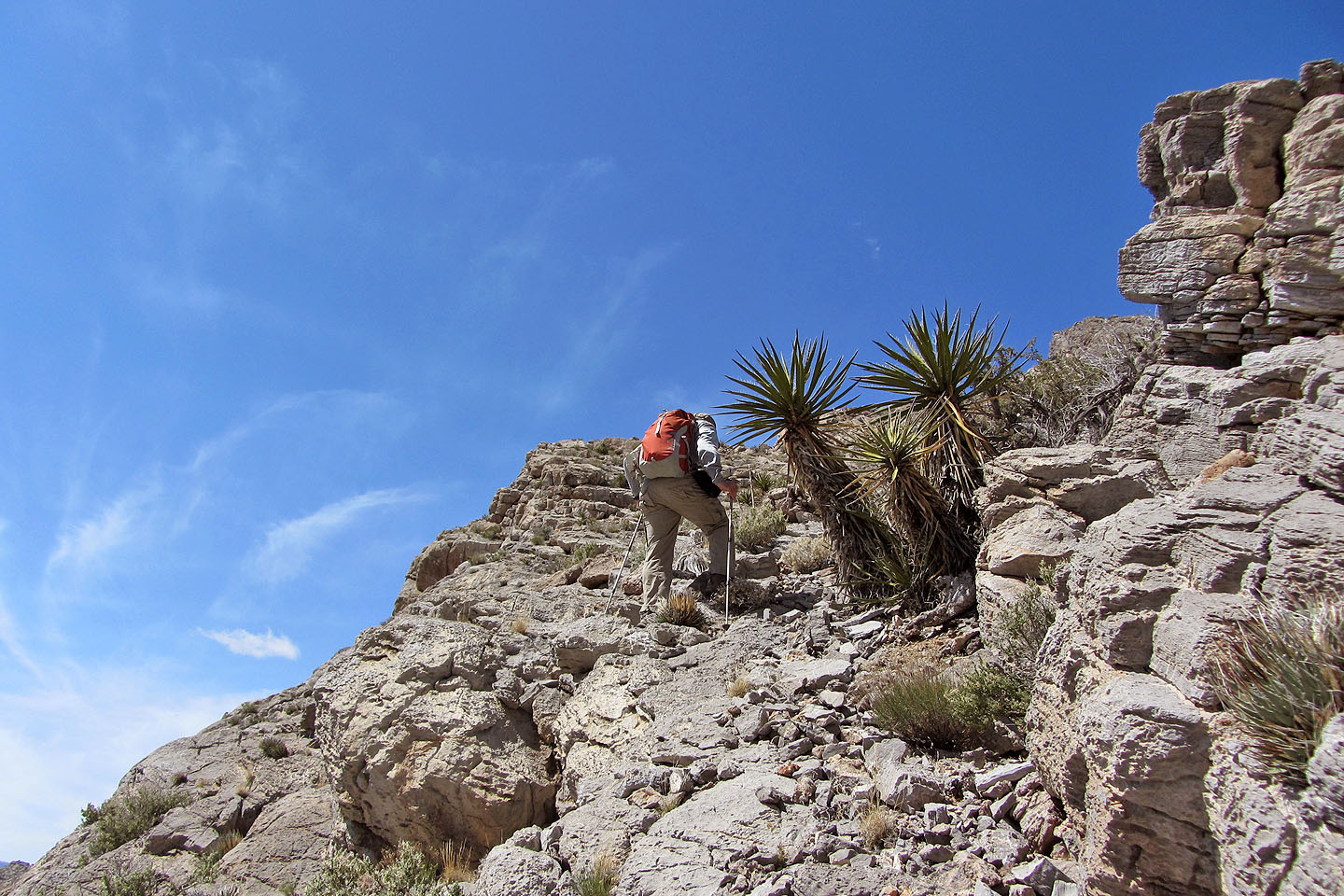 While hiking up a ledge, I skirted around the sharp barbs of a yucca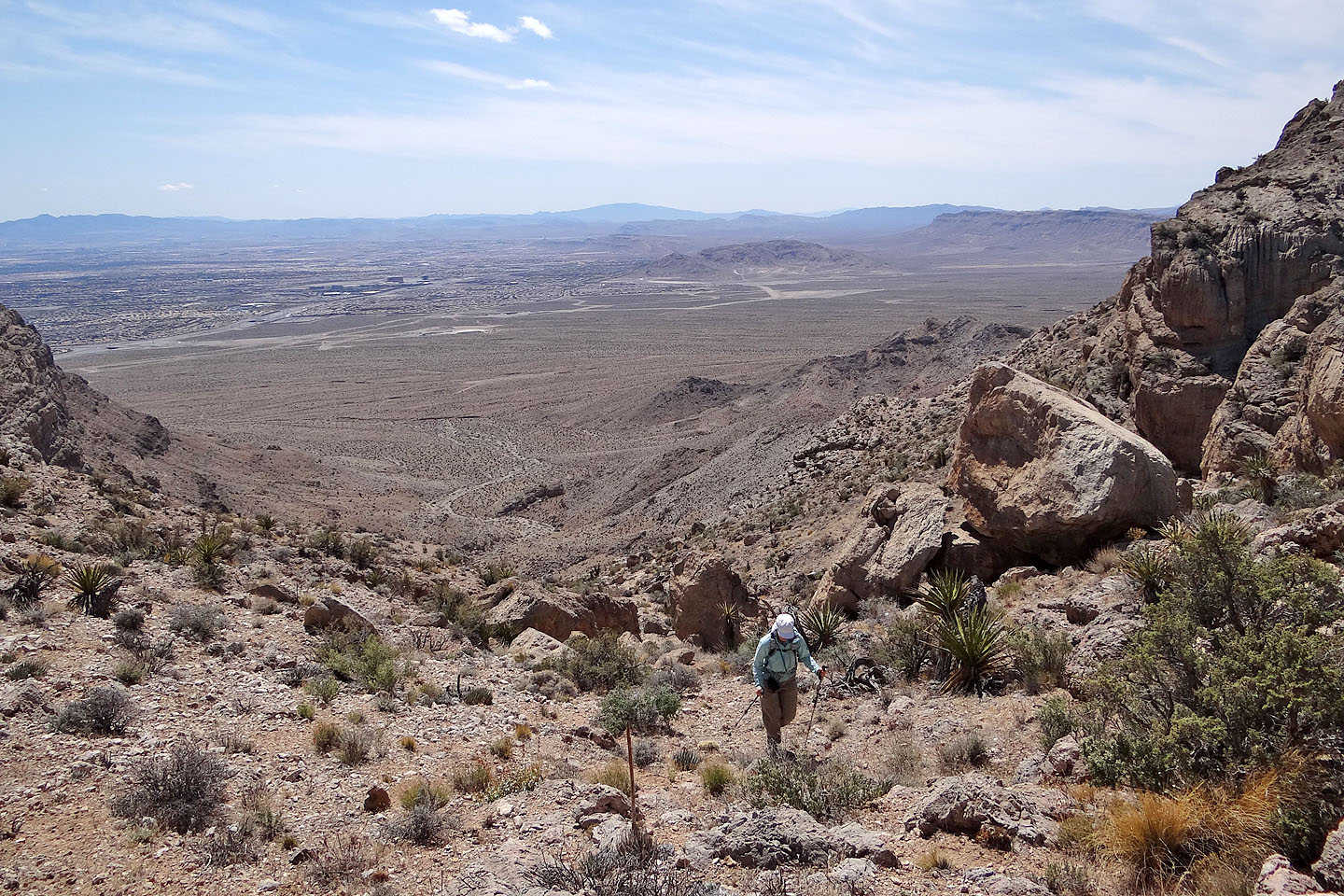 Looking back from the saddle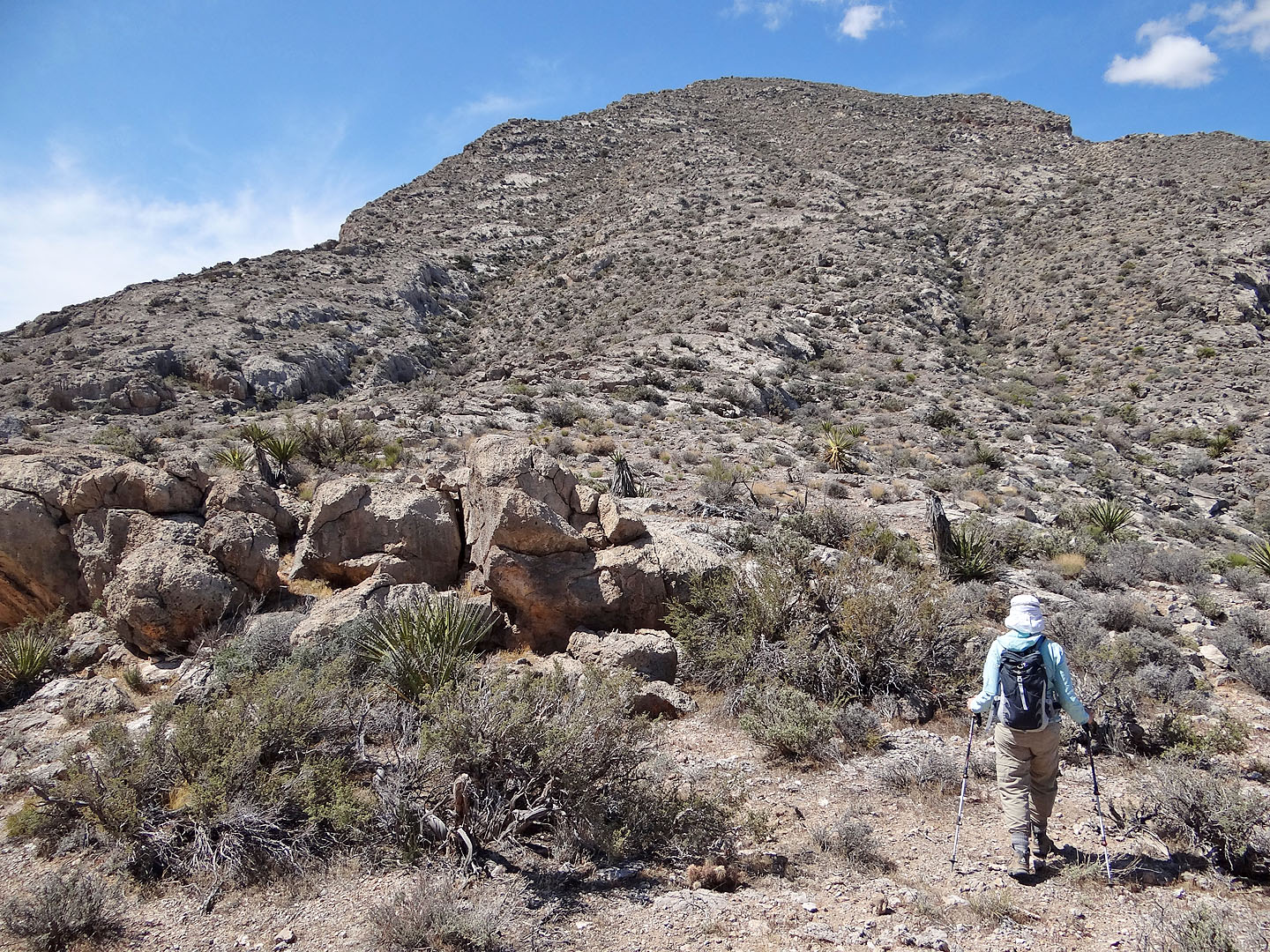 From the saddle we head to the false summit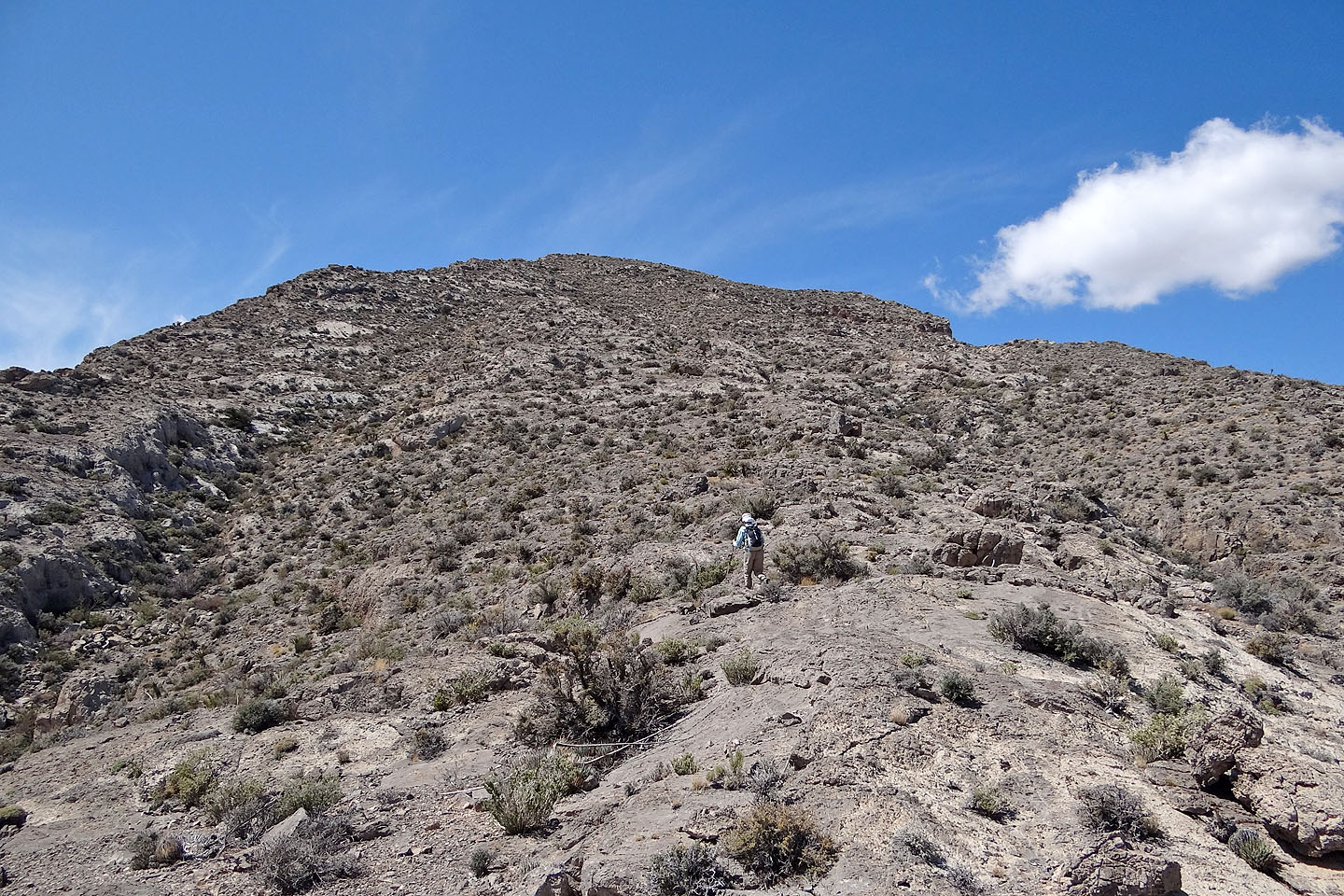 Pick any route!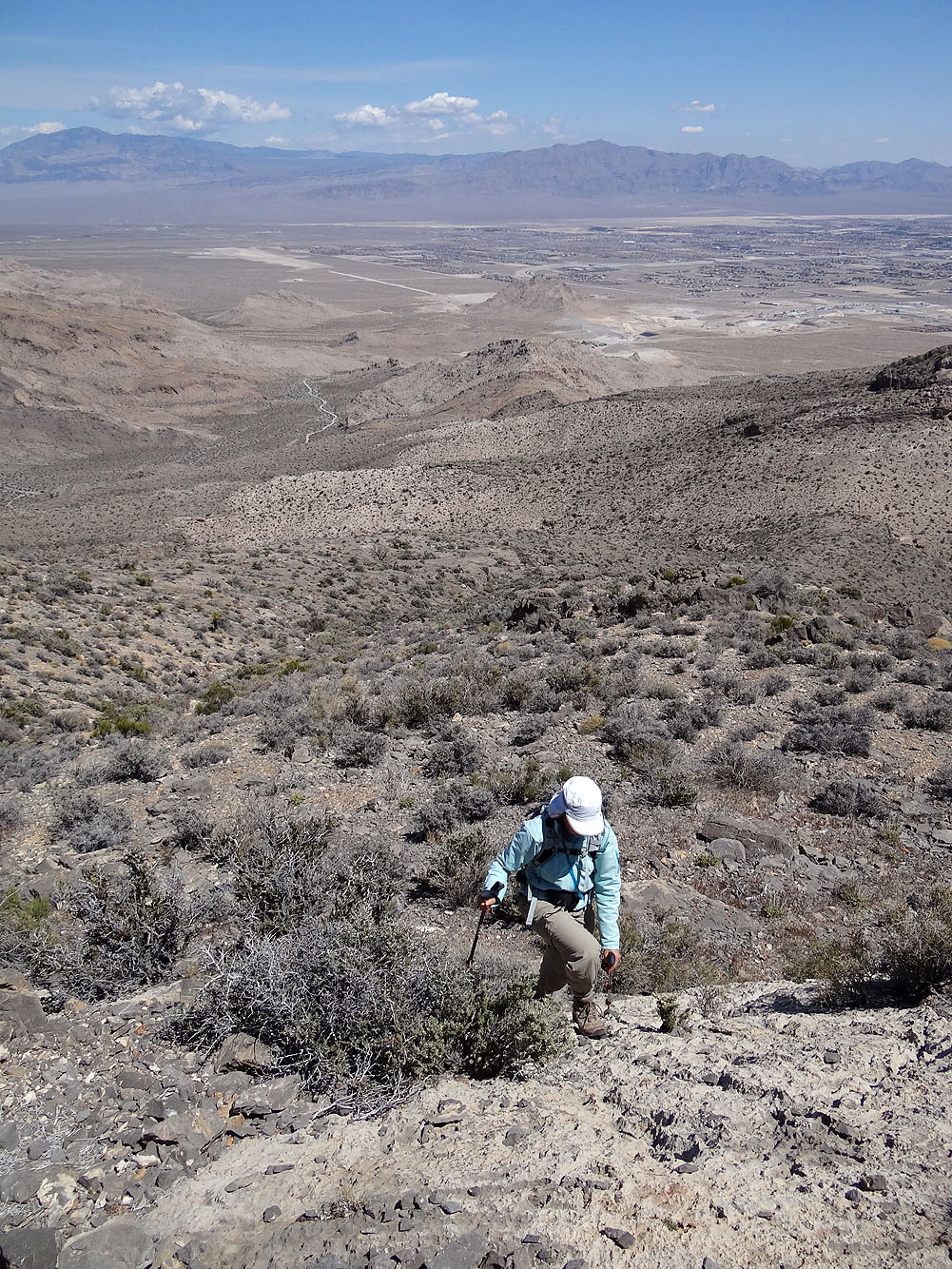 Looking back, Sheep Mountain and Gass Peak on the skyline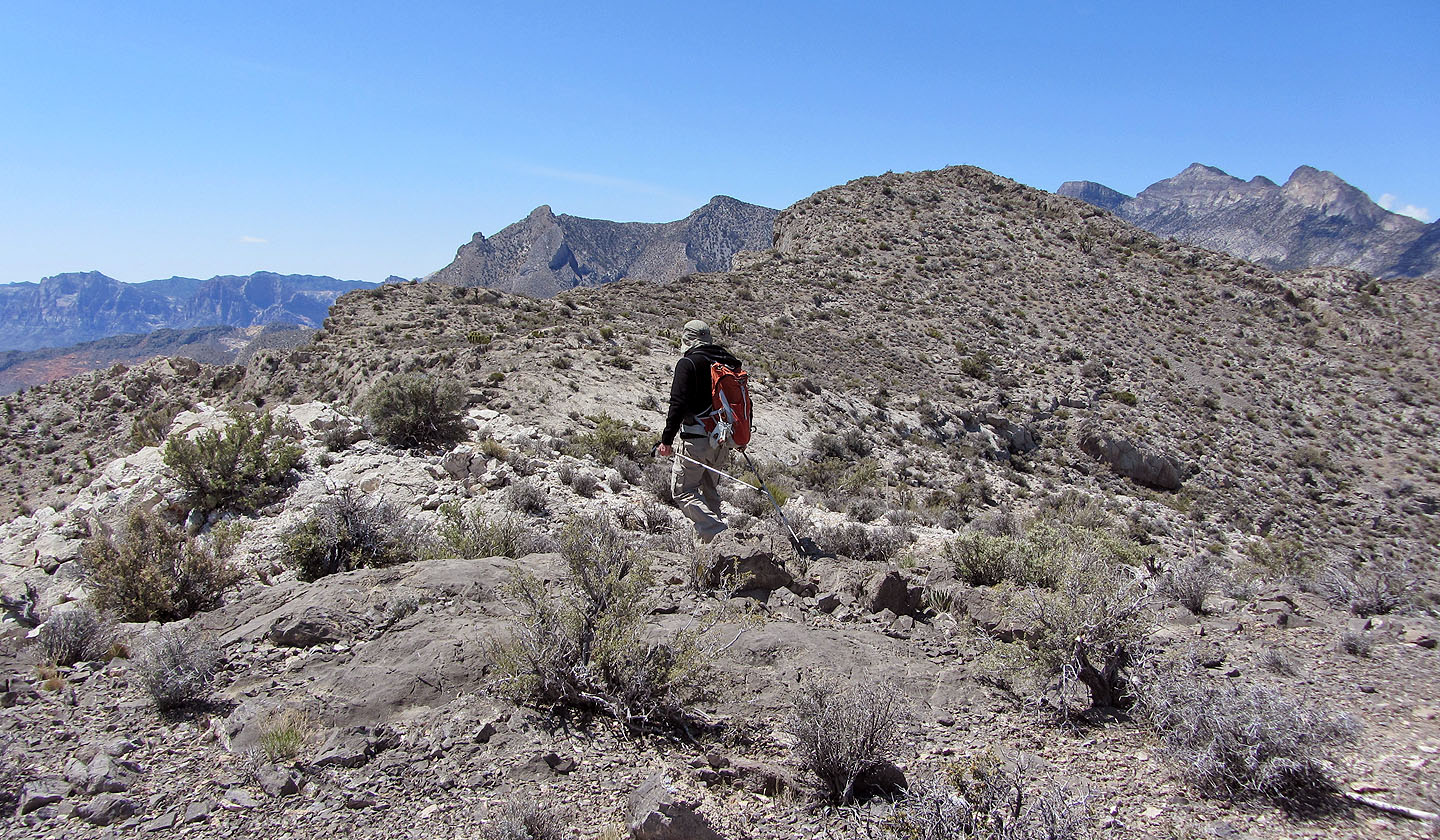 The true summit seen from the false summit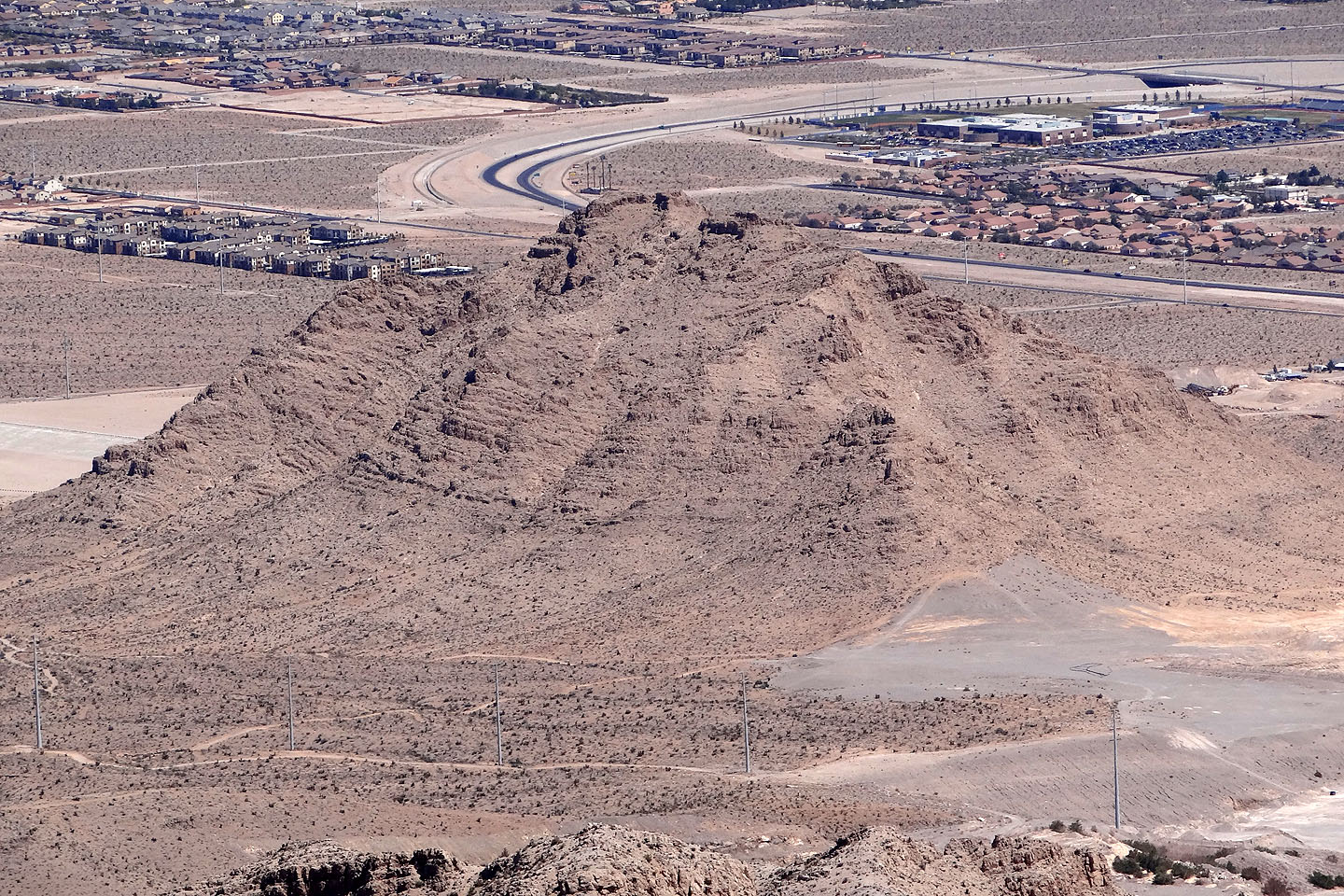 Looking down at Lone Mountain

A few Joshua trees en route to the summit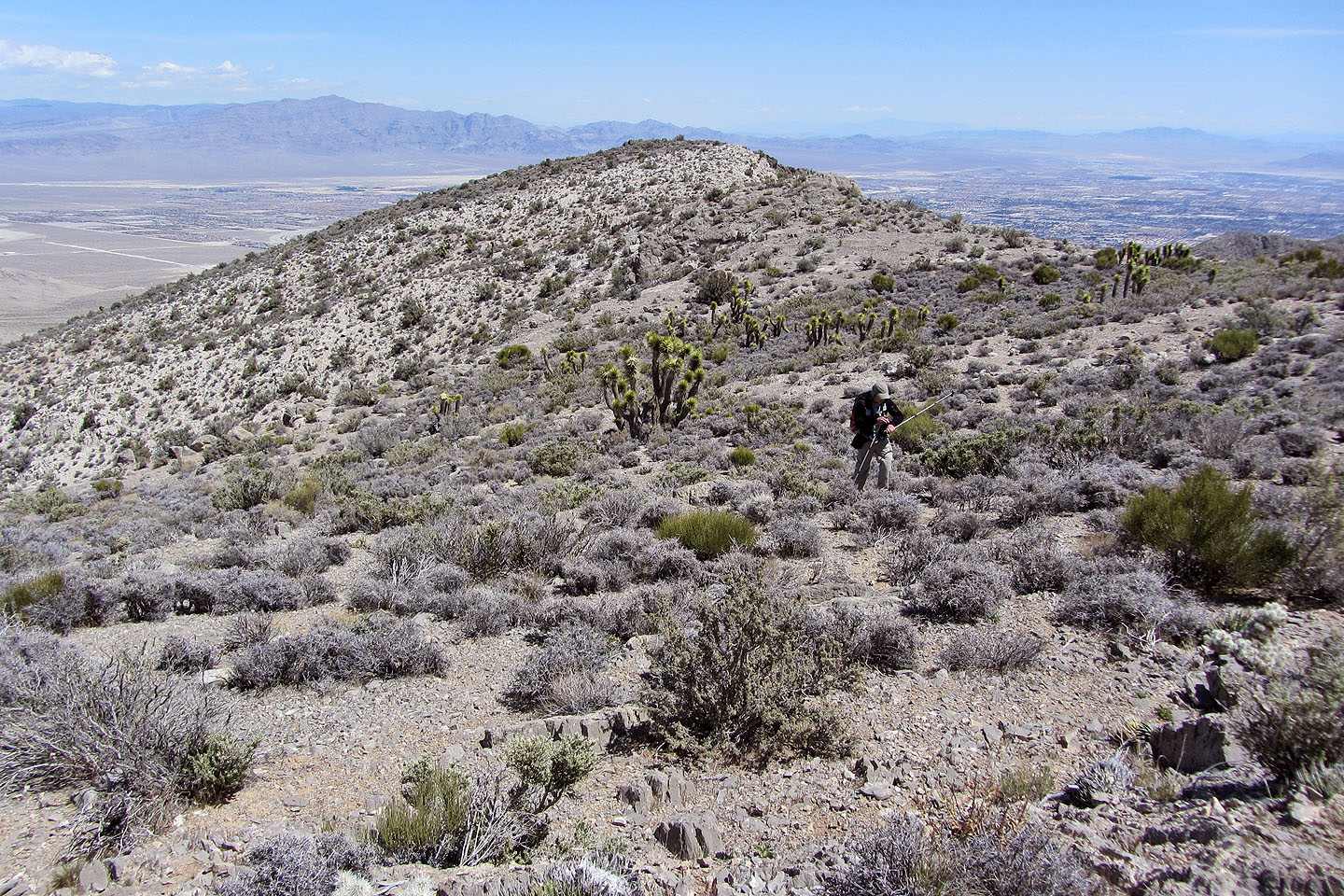 Looking back at the false summit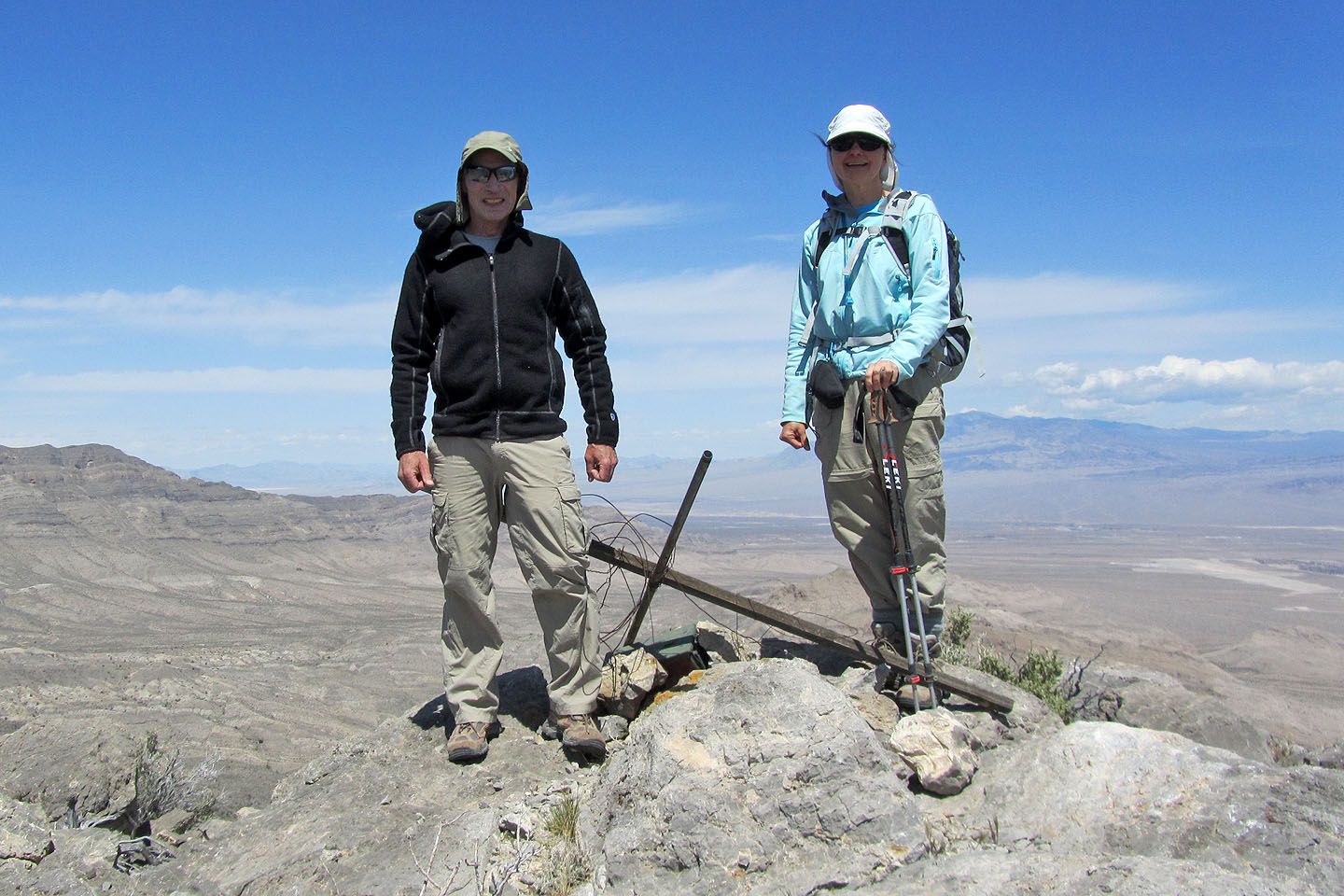 On top of Gottlieb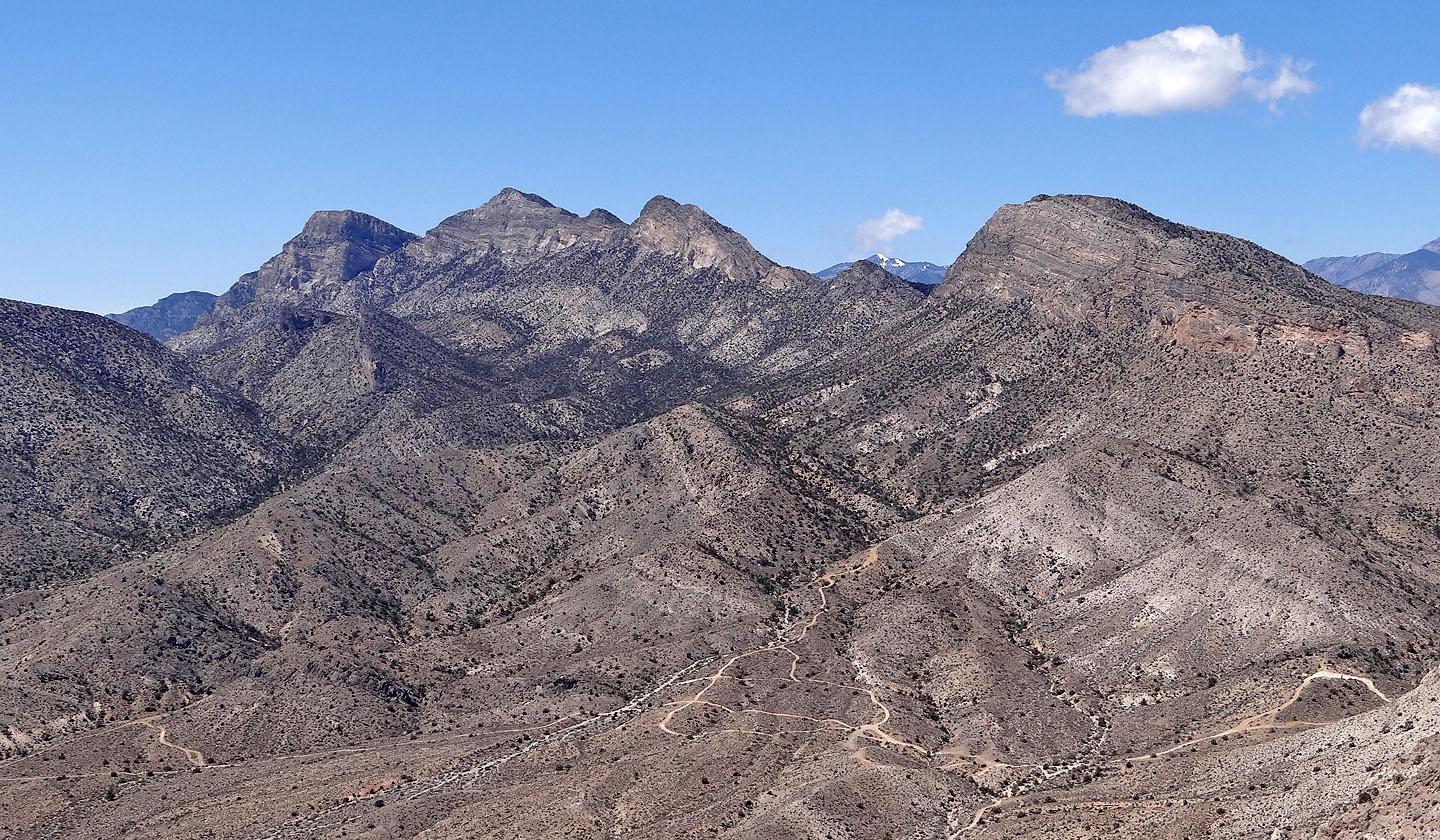 El Padre and La Madre on the left. Snow-covered Griffith Peak is barely visible (mouse over)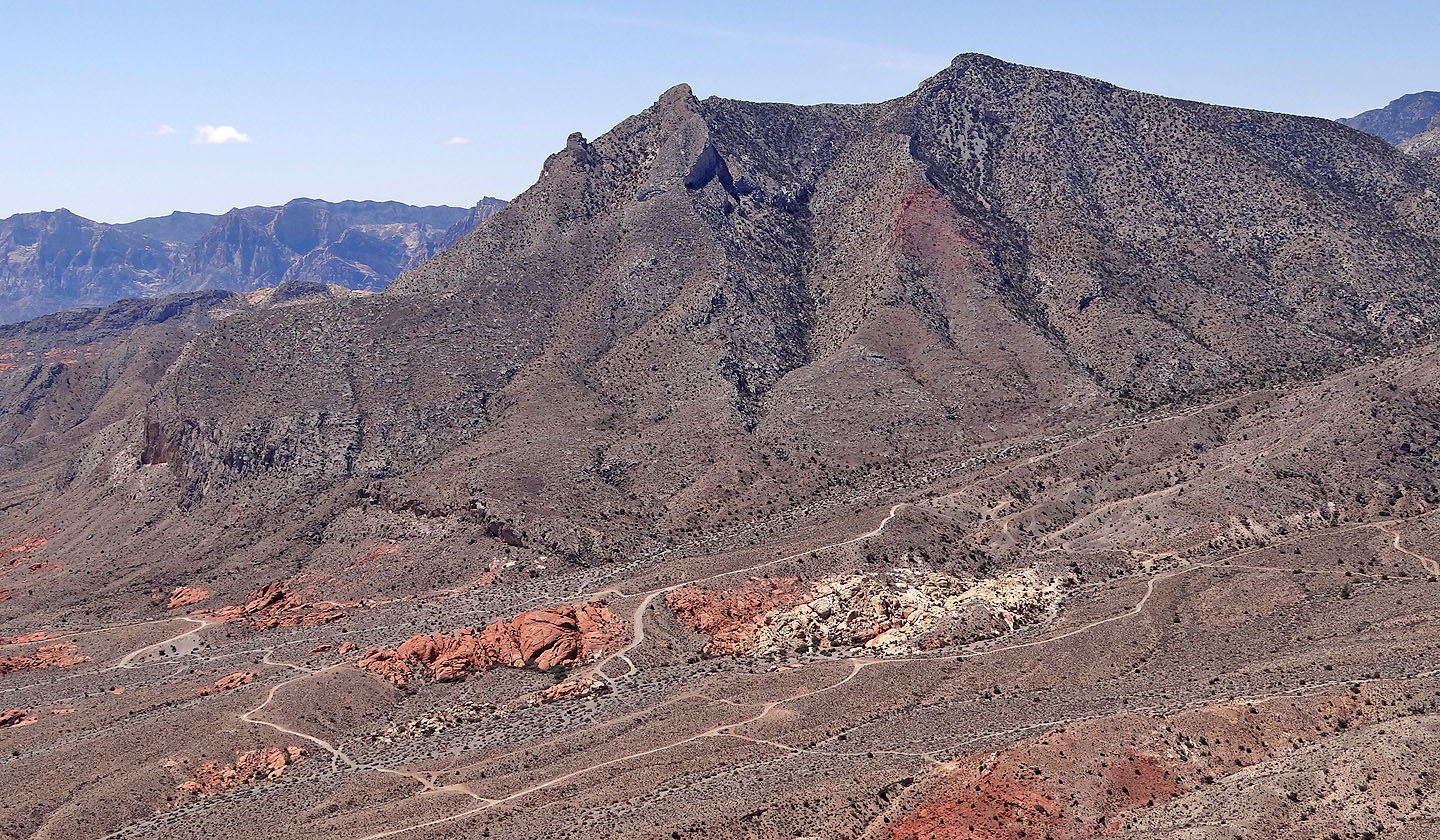 Six days earlier we climbed Damsel Peak from the other side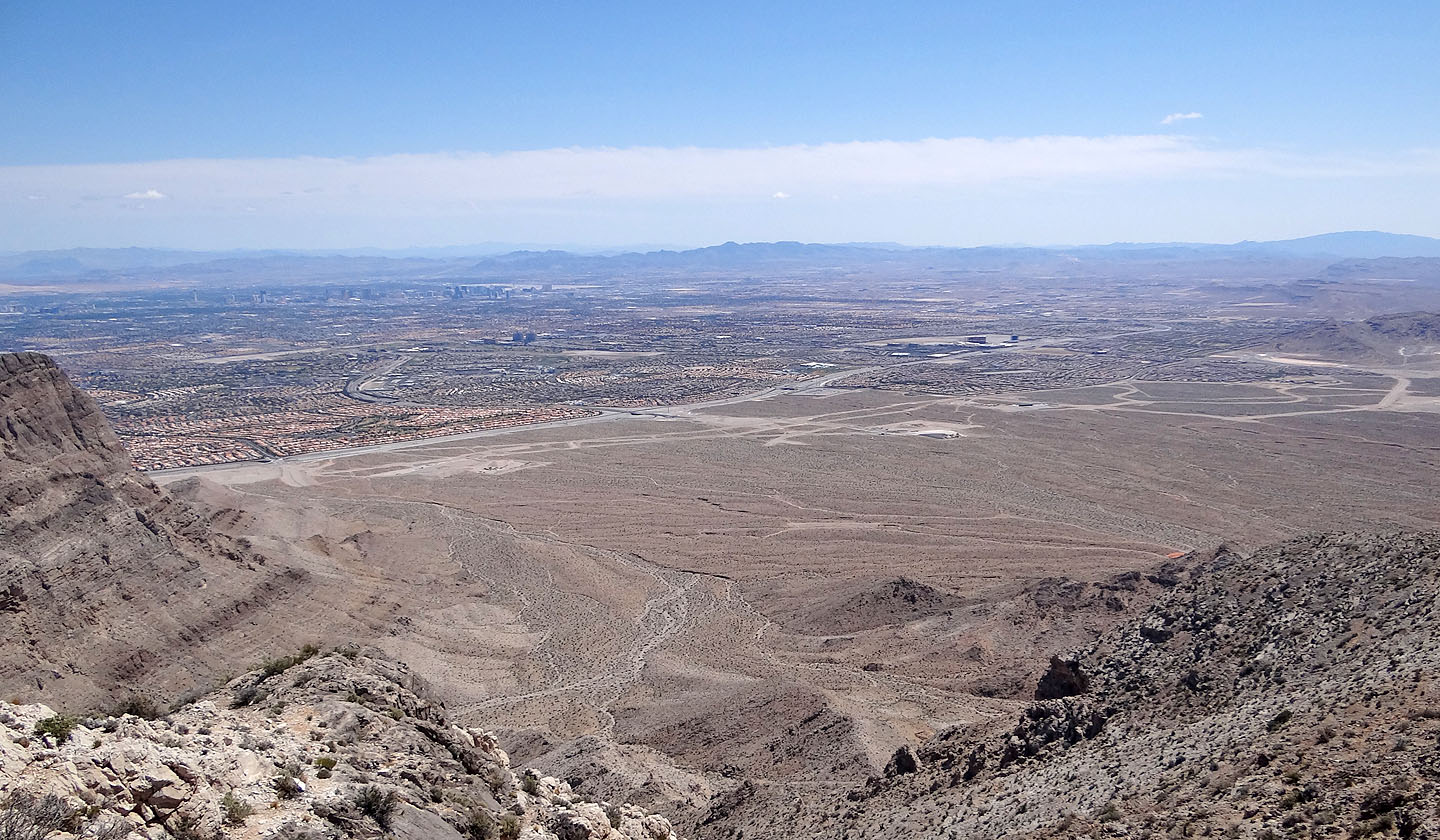 You can't make it out, but our vehicle is dead centre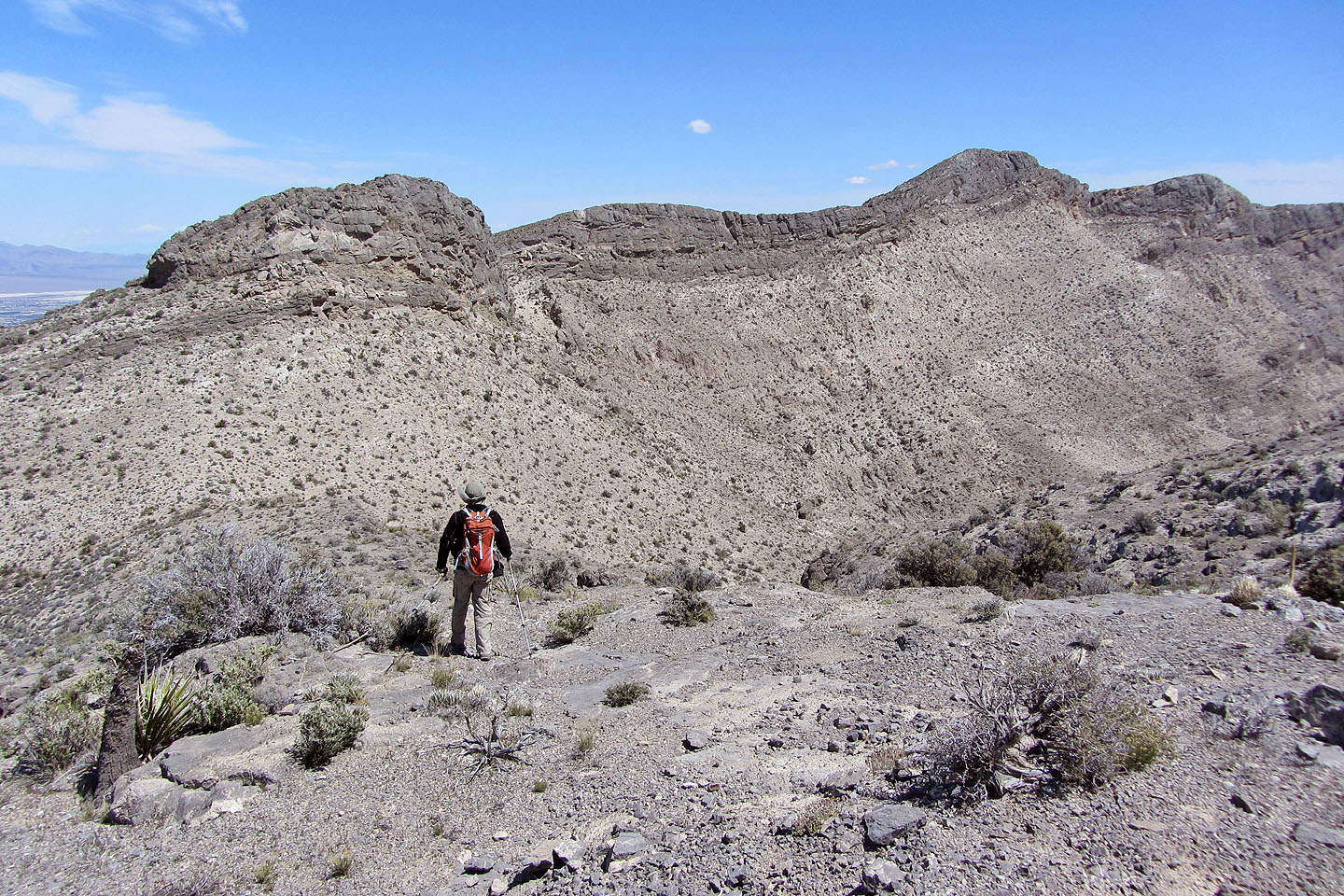 Heading back to the col, Summerlin Peak fills the view (Later I learned it can be climbed from the saddle)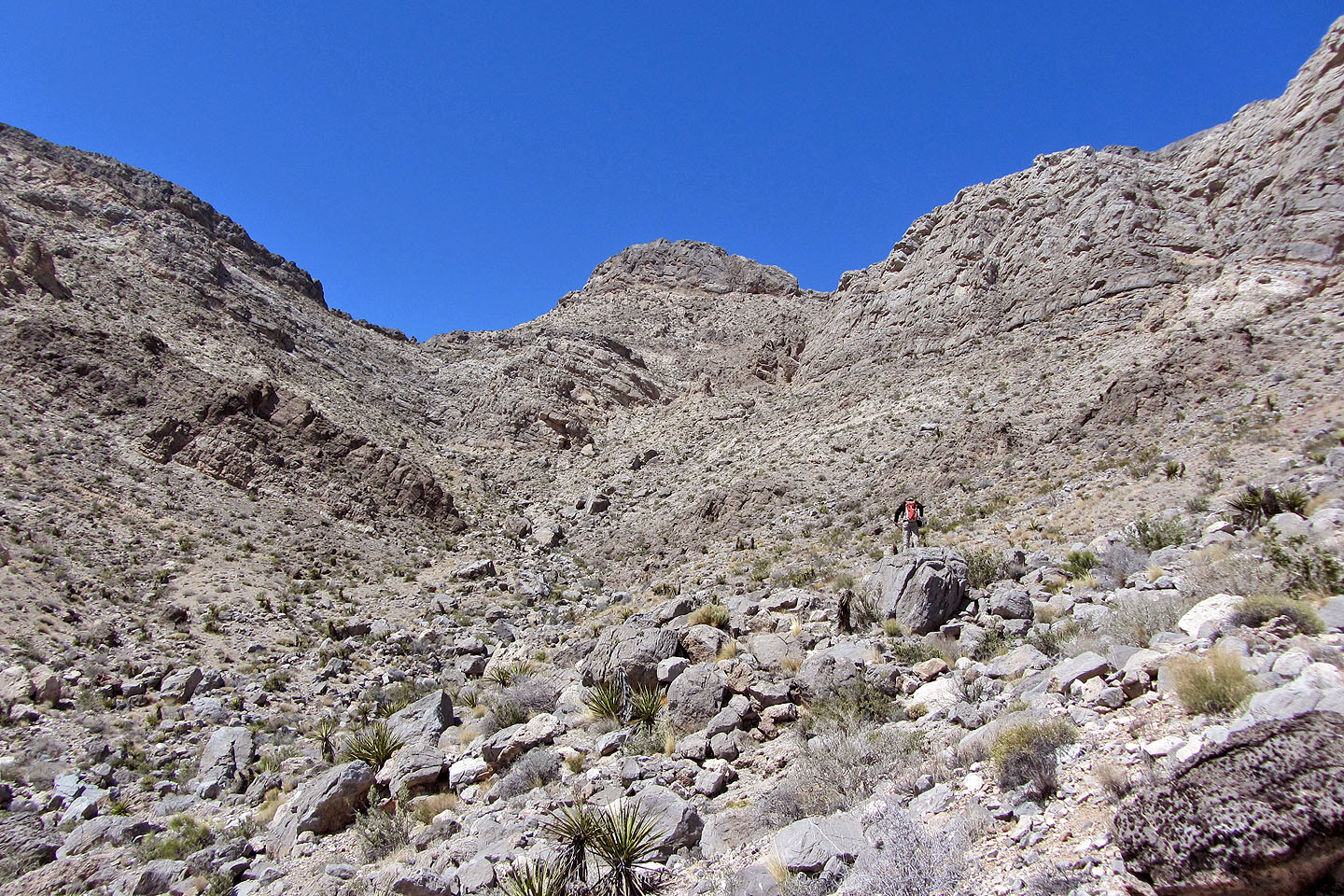 Looking back at the saddle as we headed back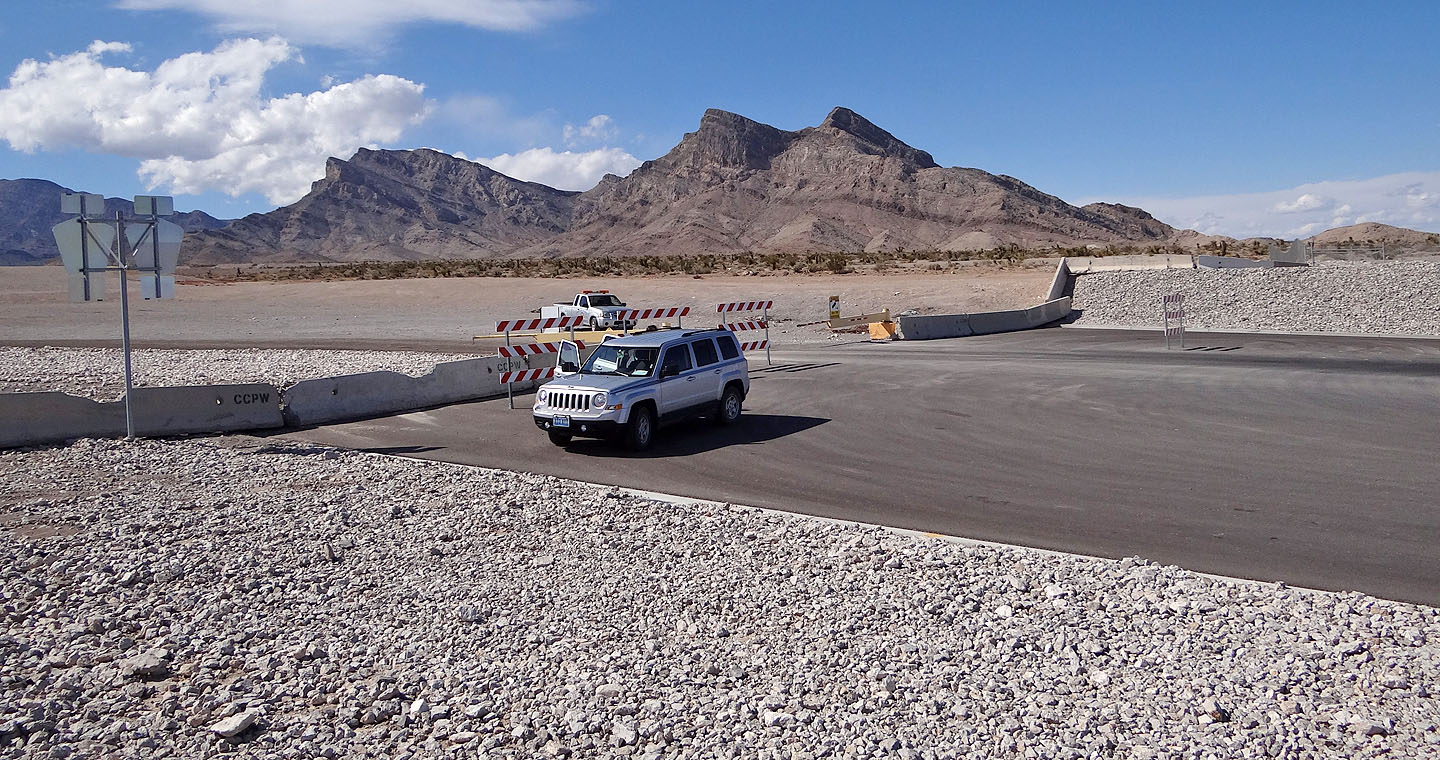 Back at the trailhead with Gottlieb and Summerlin in the background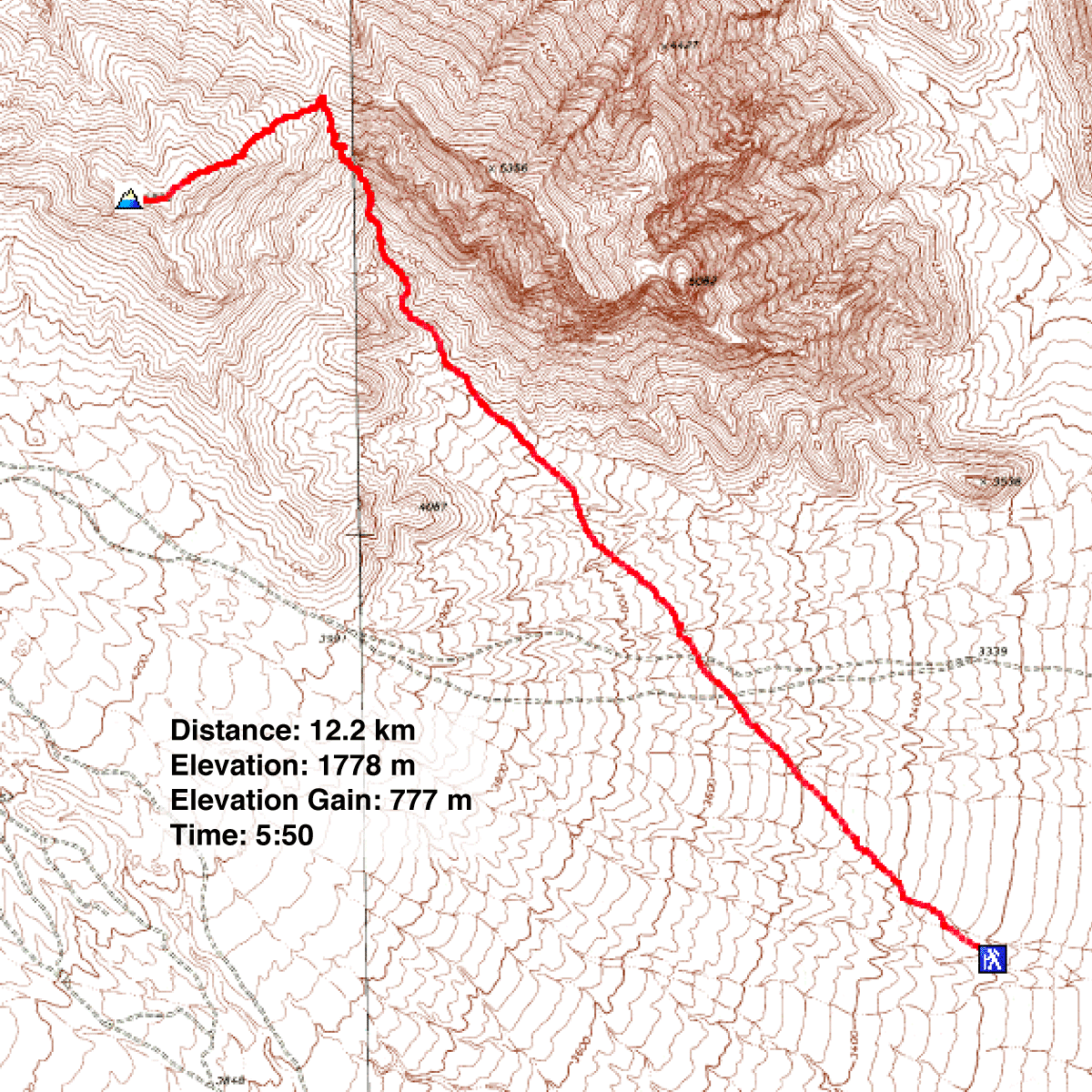 La Madre Mountain and Blue Diamond NE Topos (7.6 mi, 5833 ft, 2549 ft)