bobspirko.ca | Home | Canada Trips | US Trips | Hiking | Snowshoeing | MAP | About
Sheep Mountain
Jean, Nevada
April 29, 2011
Distance: 6.6 km (4.1 mi)
Cumulative Elevation Gain: 430 m (1411 ft)
Before catching our flight back to Calgary in the afternoon, Dinah and I had time for another kick at the can: a quick, easy trip up Sheep Mountain, a half-hour drive south of Las Vegas. And Shin was all for coming with us.
Using information from Summitpost, we parked at the base of Sheep Mountain and ascended the north ridge. At first we had to do a little scrambling and routefinding, but the mountain's defences fell away once we gained the ridge crest. We hiked along the ridge until we reached the edge of a broad saddle comprising two dips. To minimize elevation loss, we kept to our right (west).
We reached the top of Sheep in under an hour and a half. The summit differs from other summits in that it bears a fluttering windsock, likely an aid for the gliders. Indeed, during our trip we watched as two gliders were aerotowed and released high above Sheep Mountain.
Since this was a quicker trip than we expected, it left us time to meander back. To get a different perspective, on the return leg, we kept to the east side of the saddle before connecting to our ascent ridge.
I don't expect anyone to place Sheep Mountain high on their lists, but as a short, pleasant hike – and a break from hiking in Red Rocks – this peak should be kept in mind.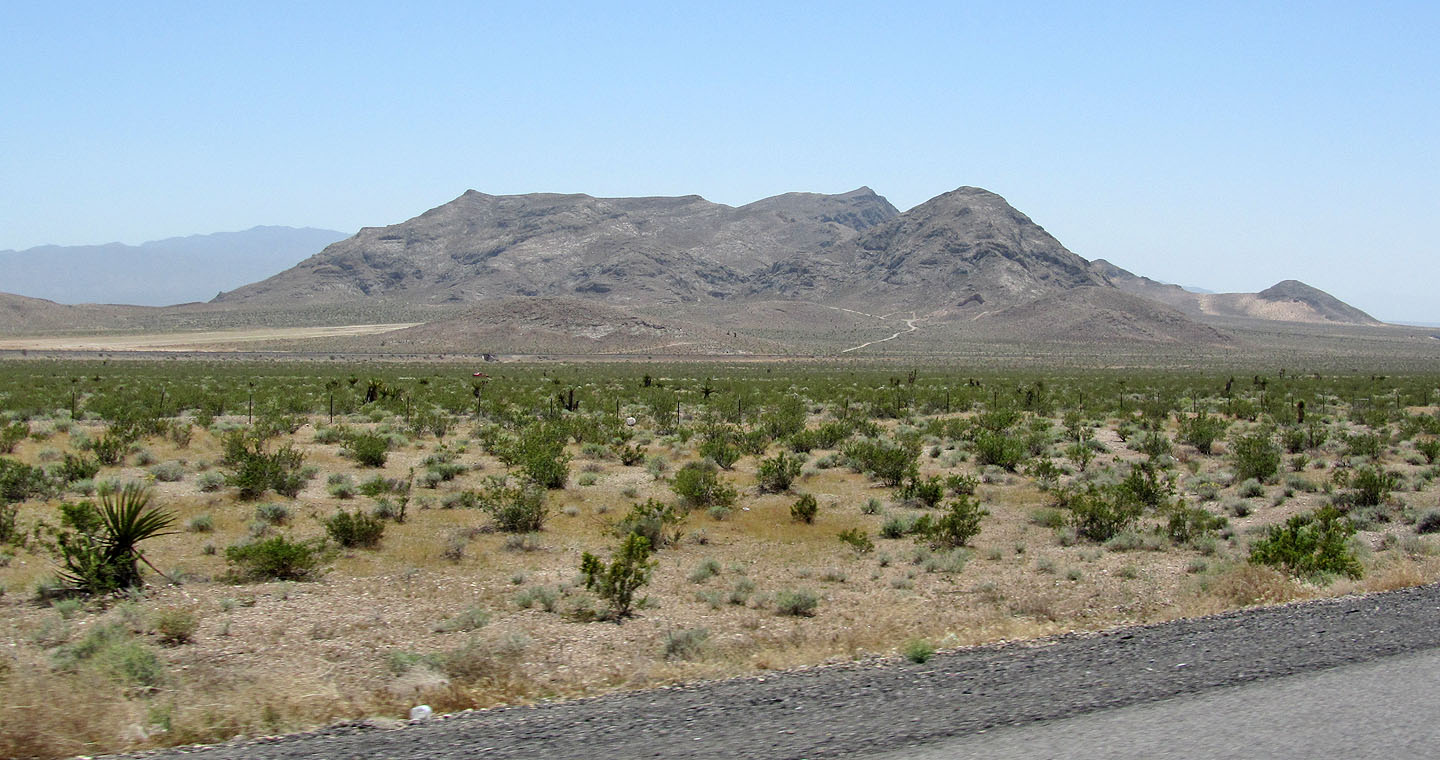 Sheep Mountain from the highway. The summit is the second point from the right.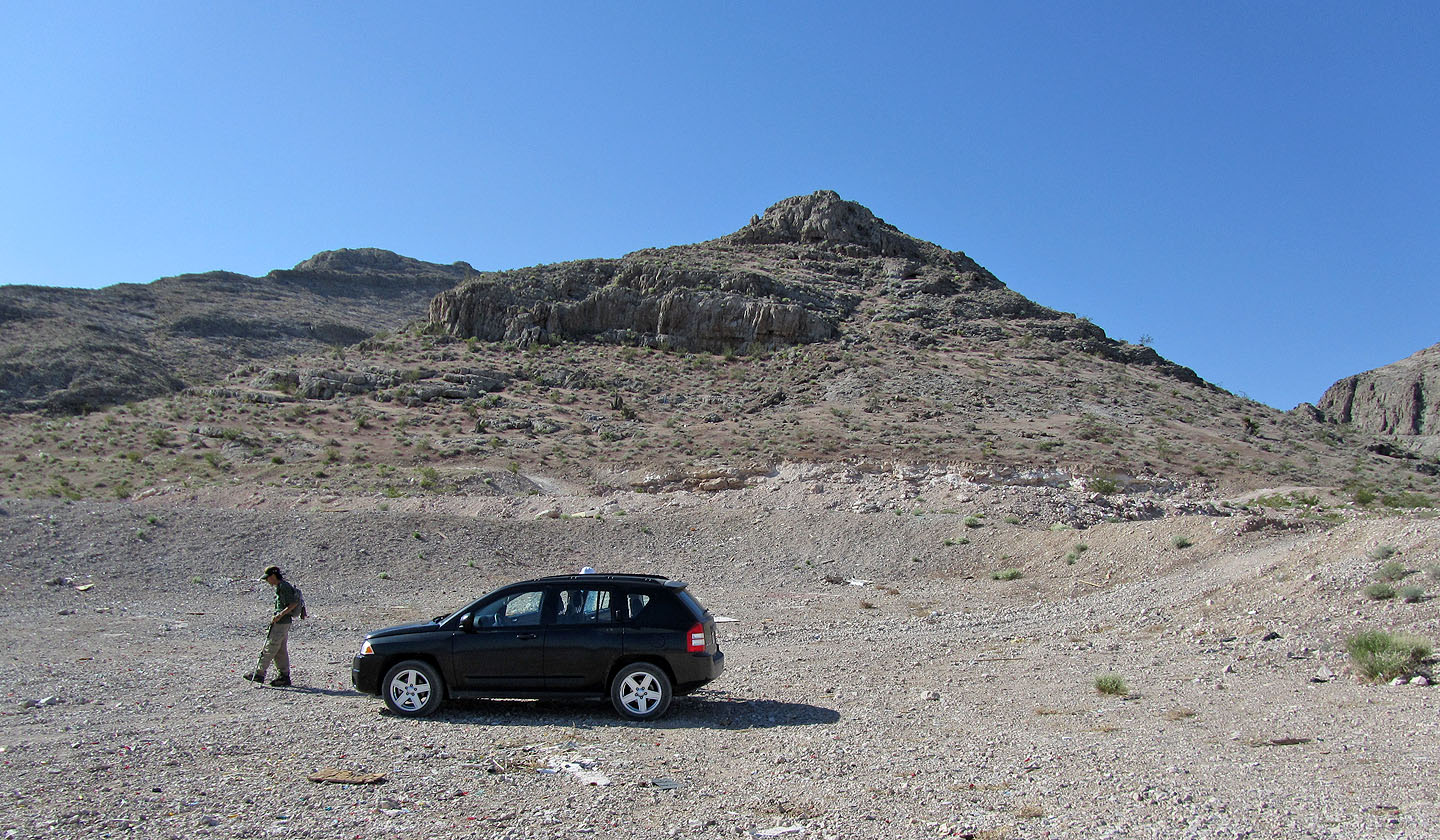 The trailhead and the ascent ridge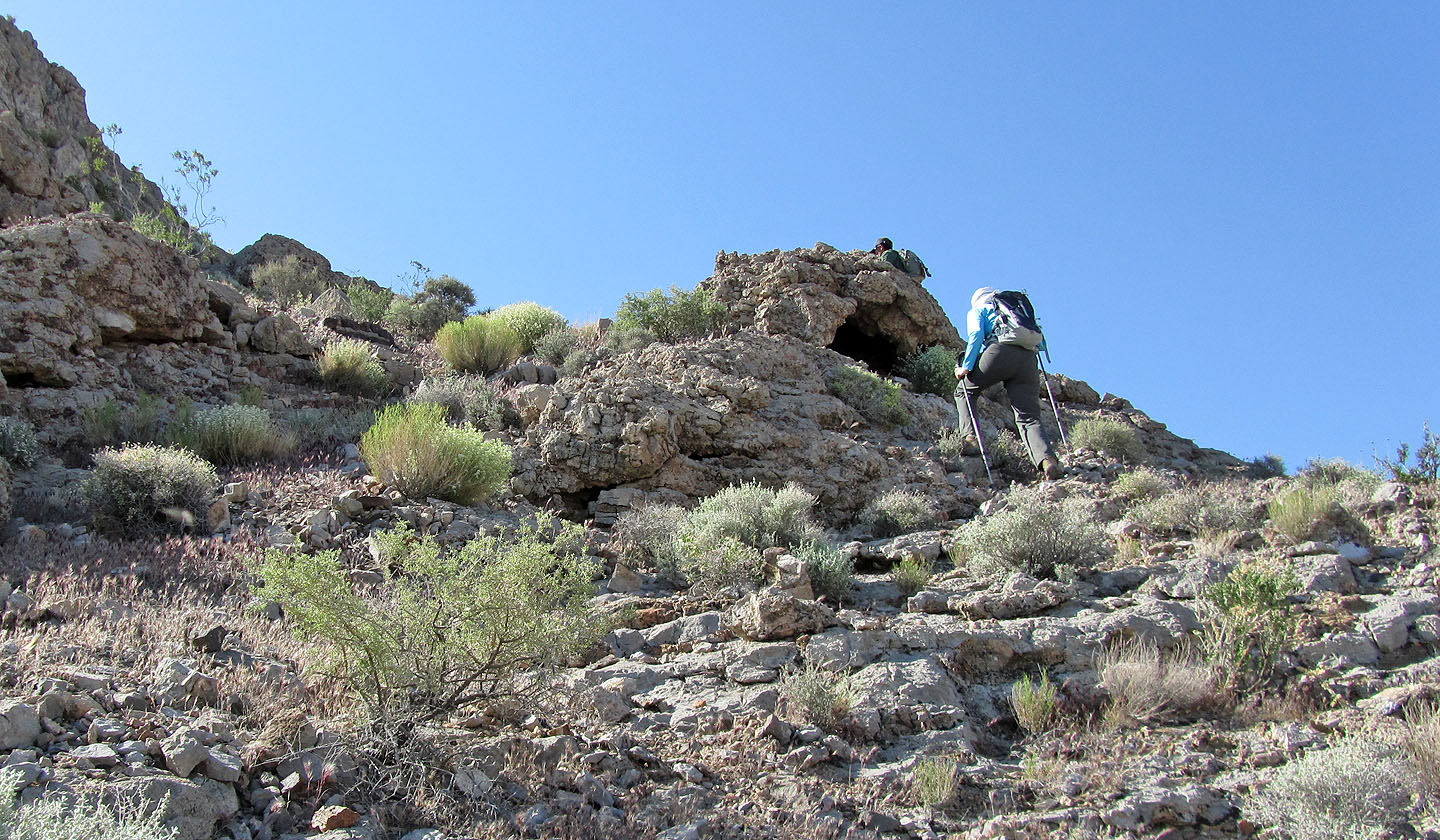 On the way up, we passed a tiny cave

Looking back at the three roads that converge at the trailhead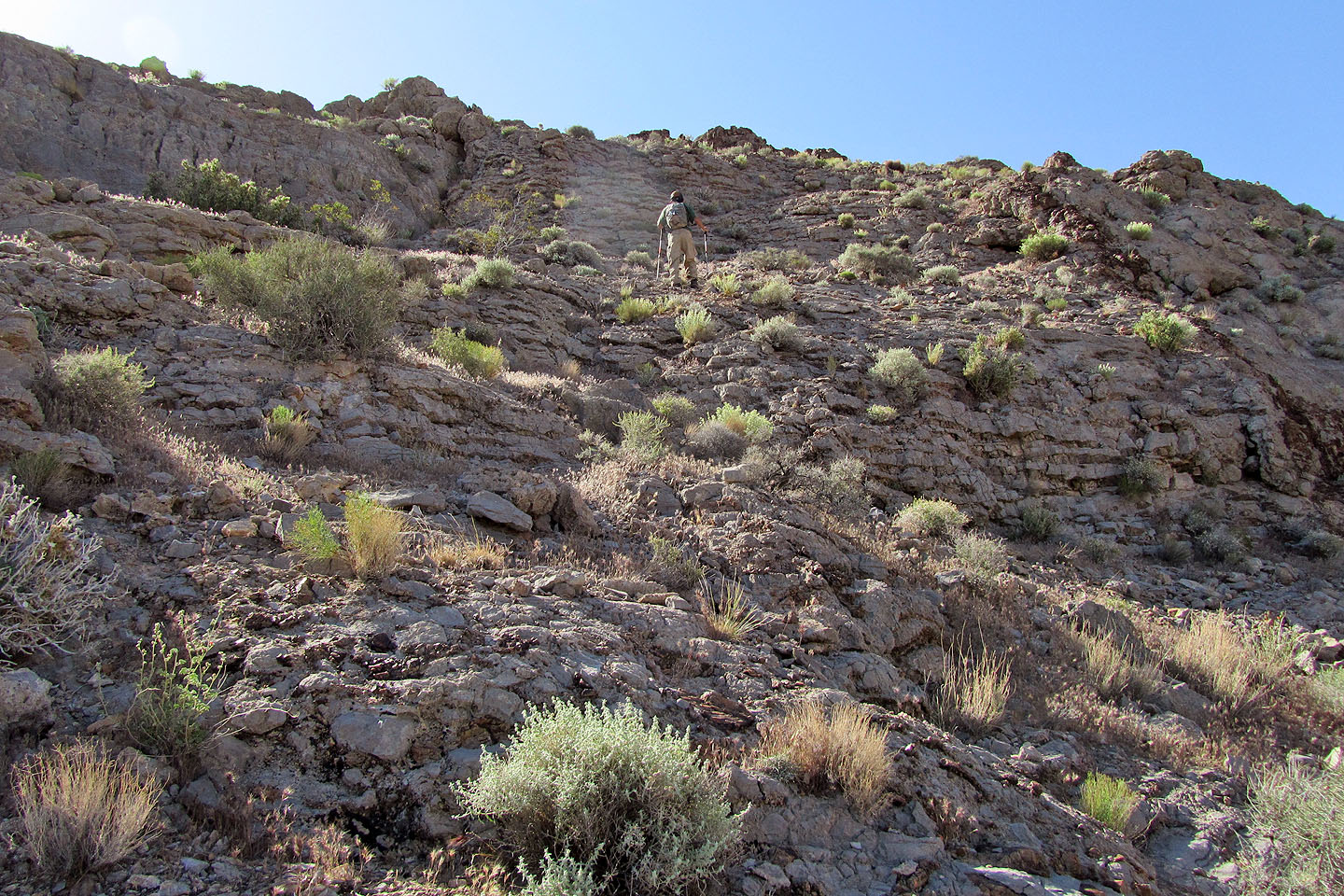 This is as technical as the trip gets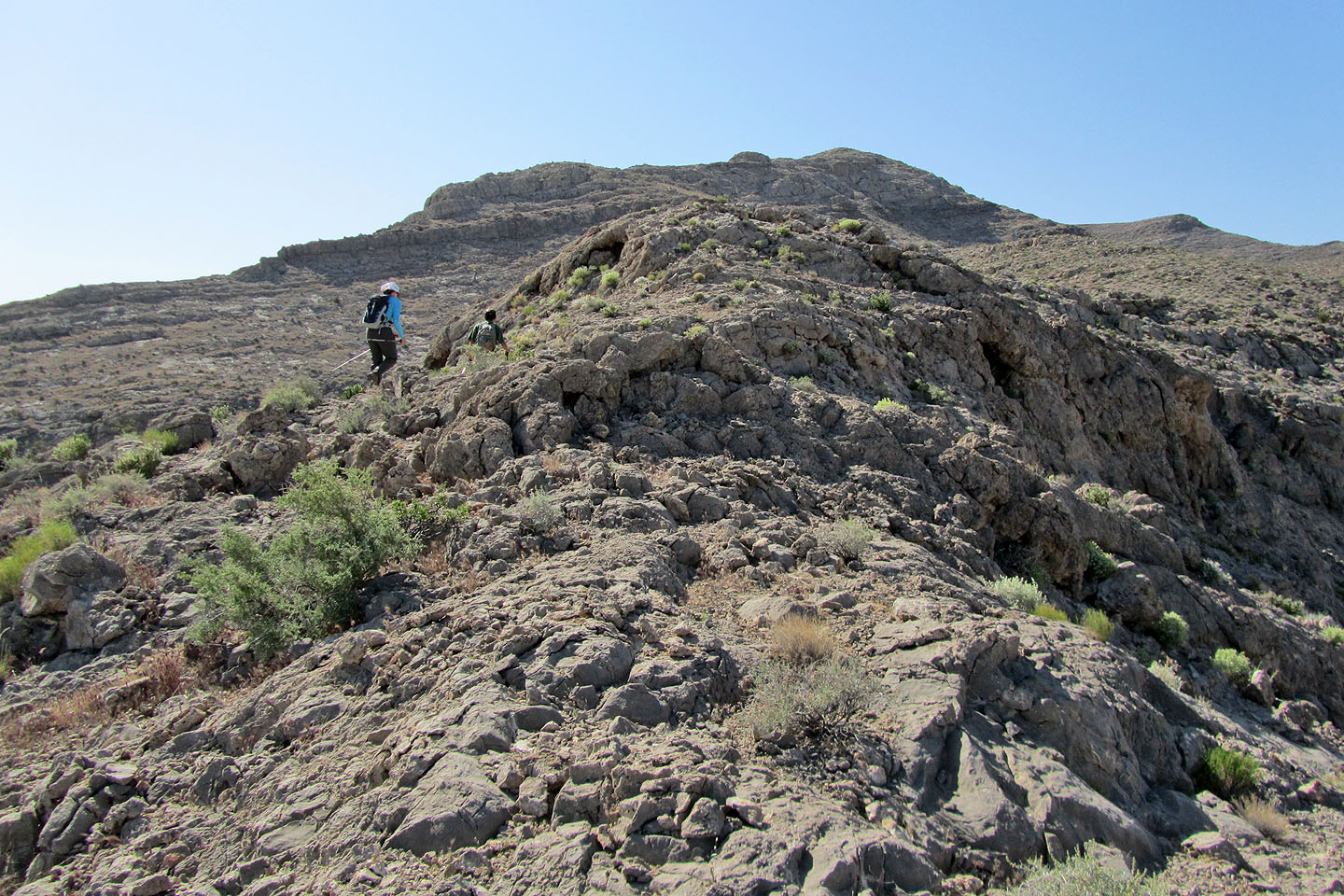 After reaching the crest of the ridge we continued straight ahead

Behind us, a train hauled red boxcars across Ivanpah Valley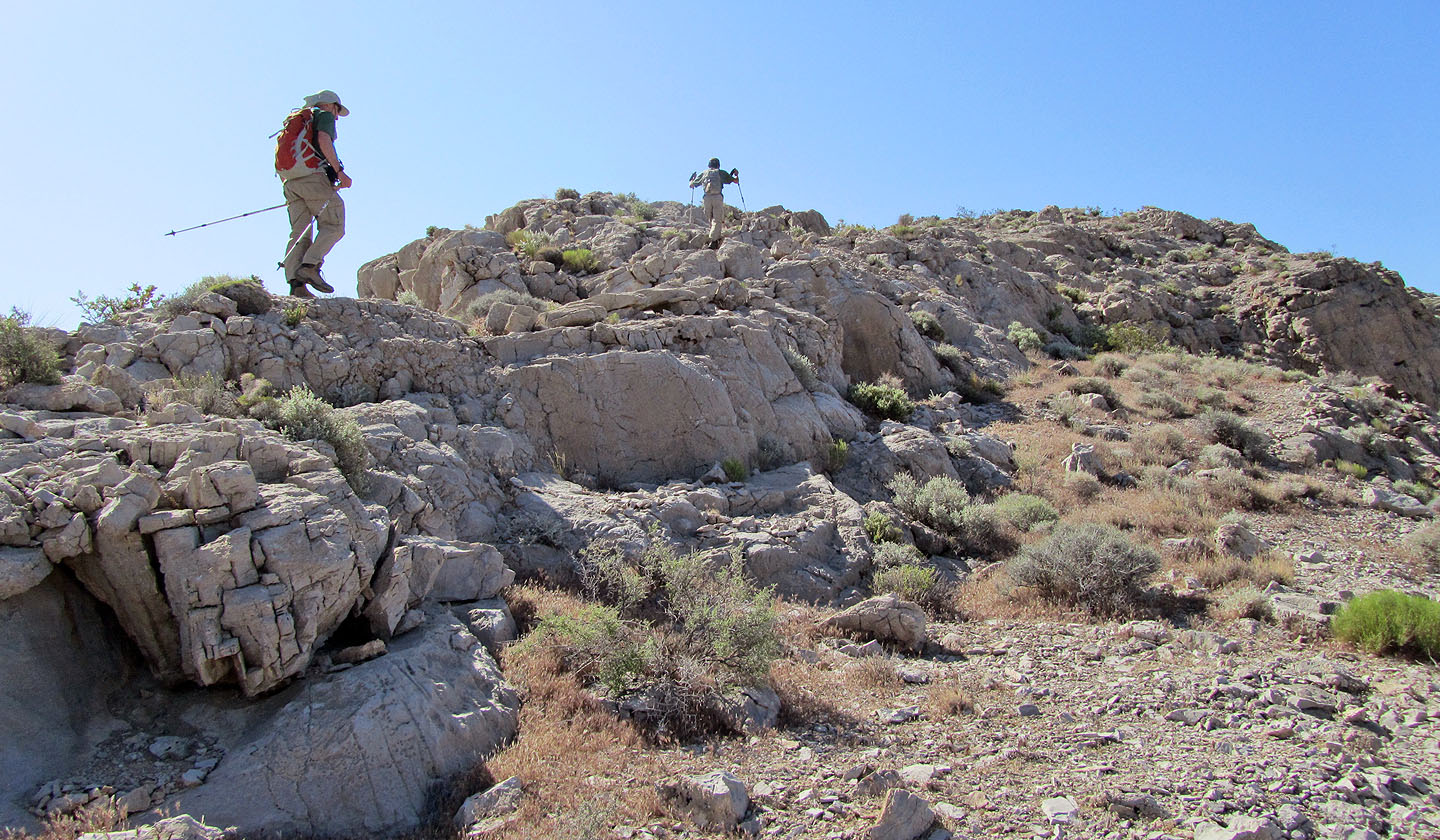 Still on the first section of ridge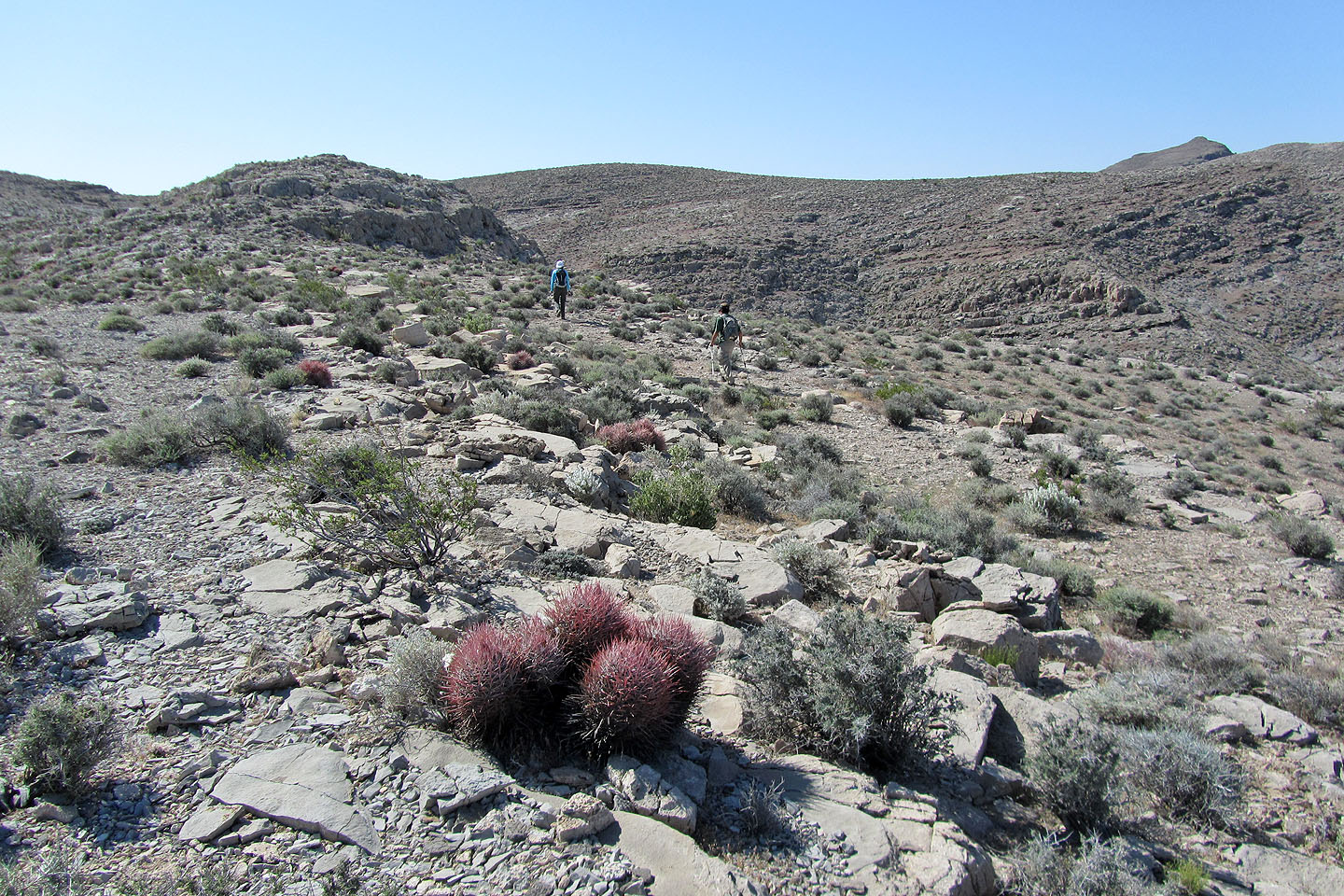 The terrain leveled out and the summit appeared on our right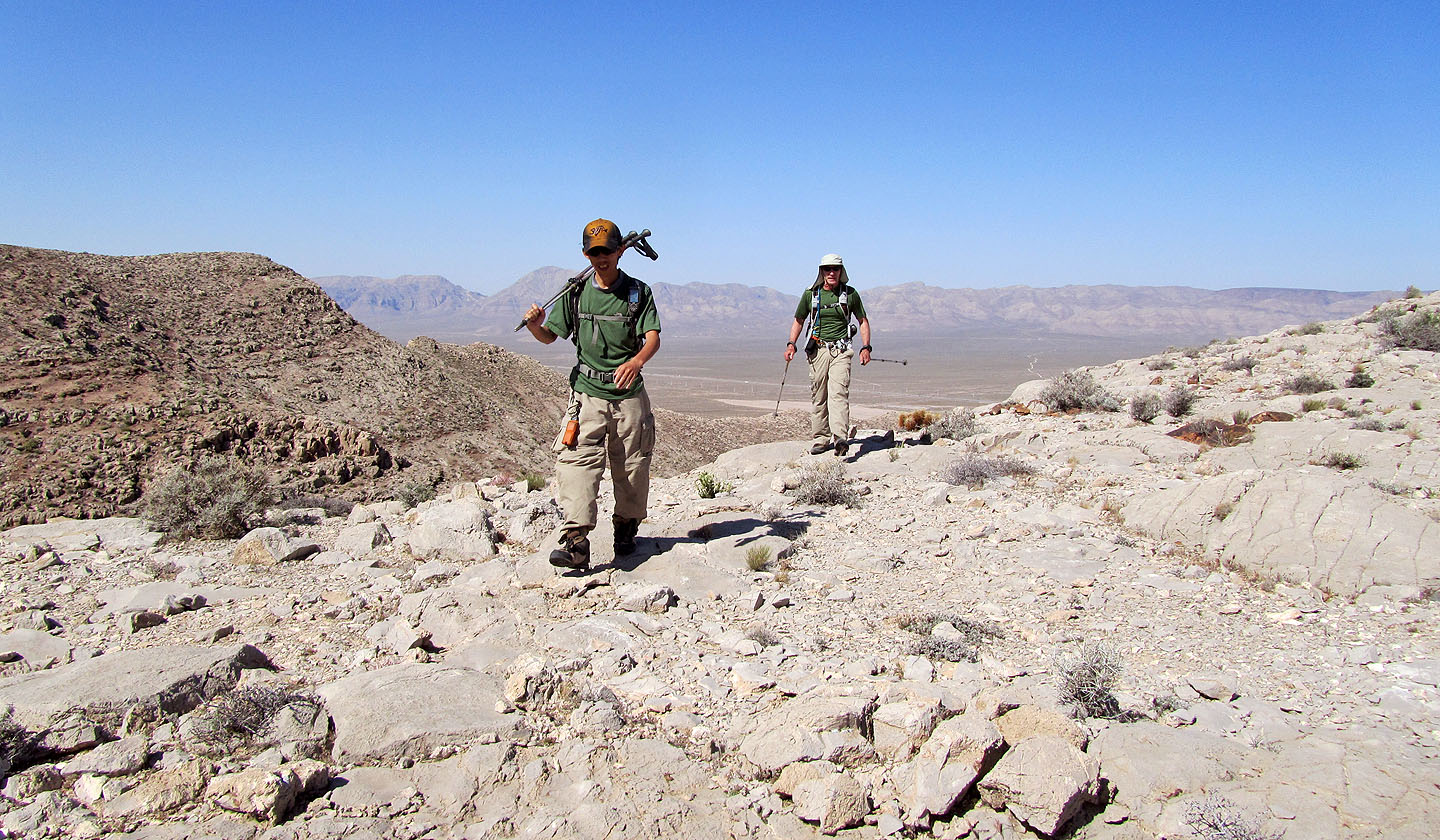 Sheep Mountain is largely a stroll-in-the-park

The ridgeline curves around and leads to the edge of the saddle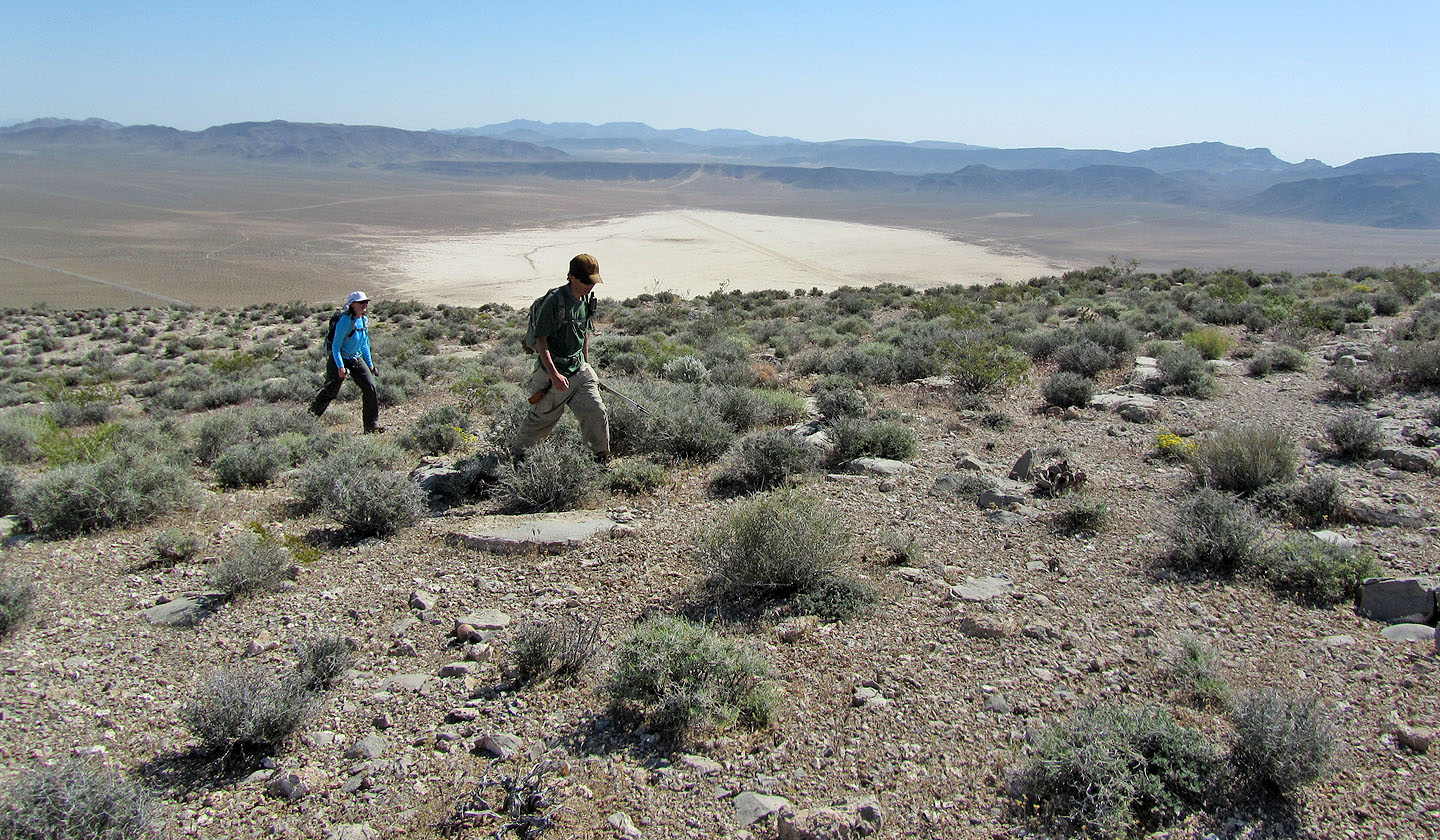 To the northeast is Jean Dry Lake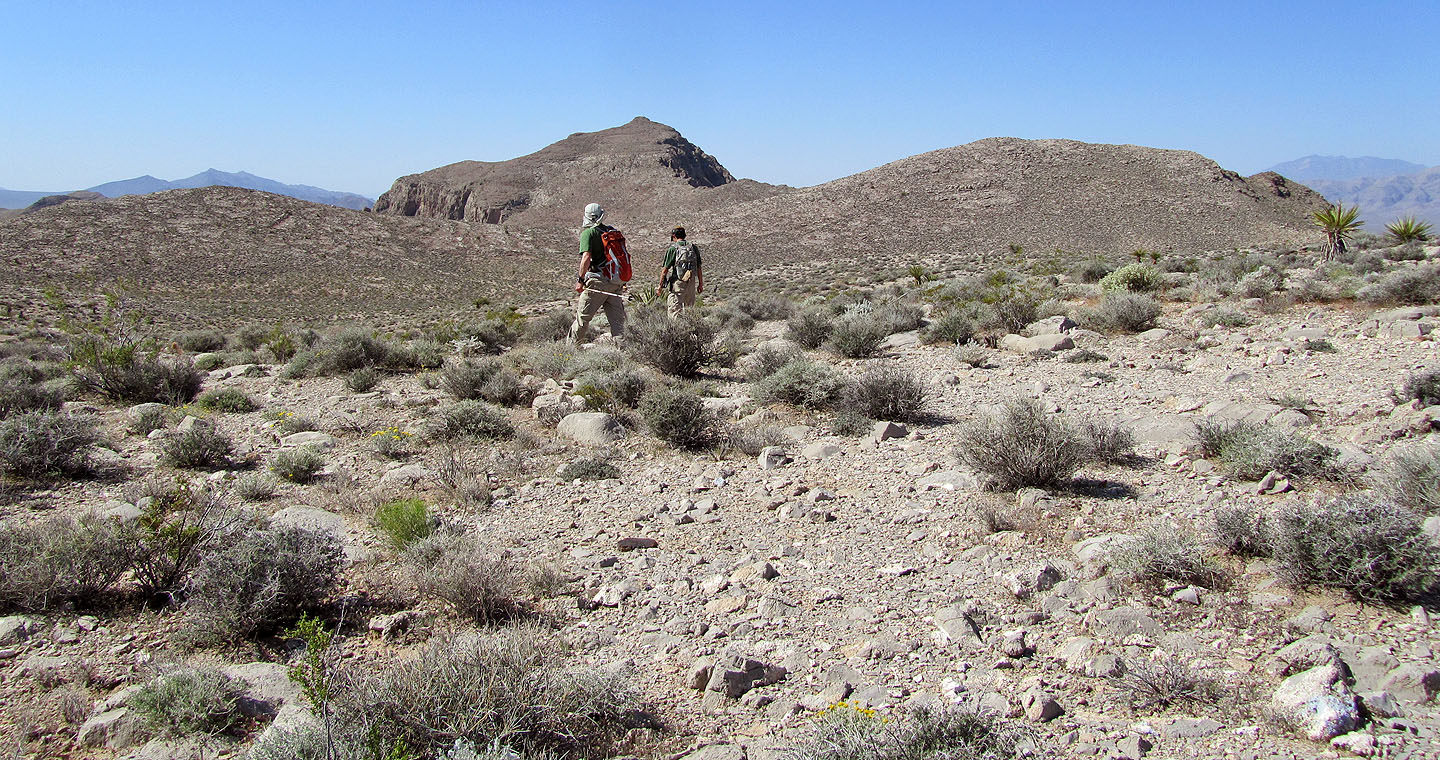 Looking across the saddle at the summit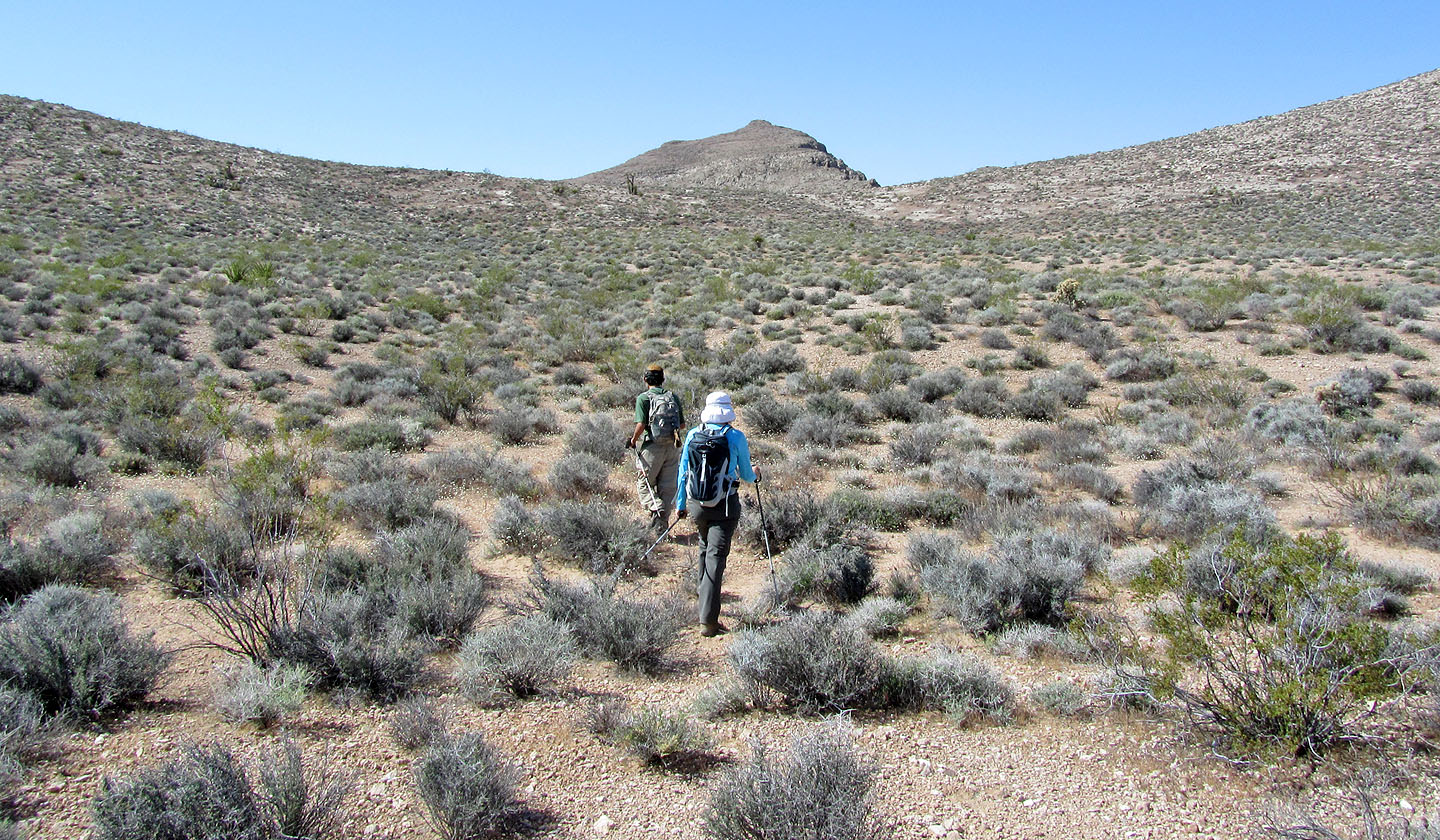 After dropping down, we saw there was another rise before we again dropped down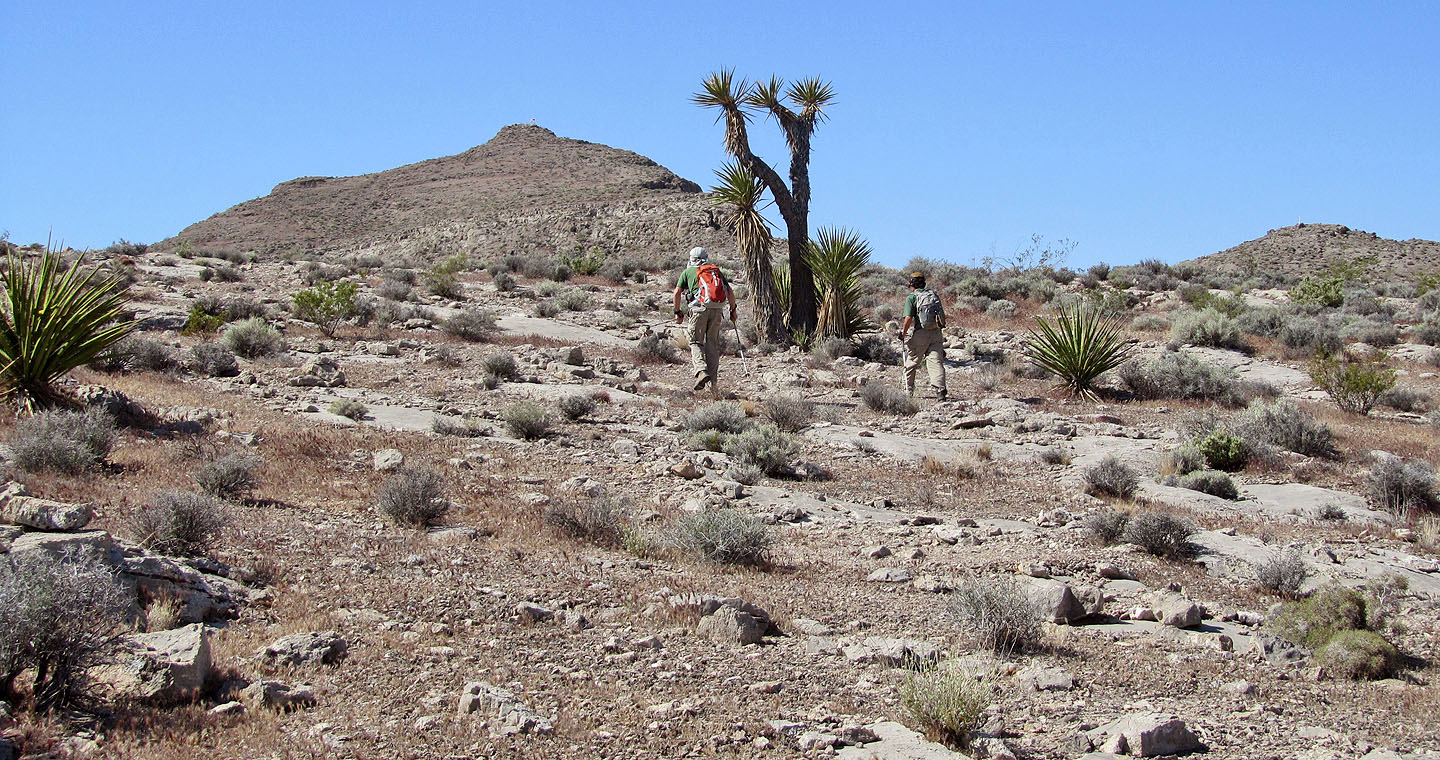 Passing a tall yucca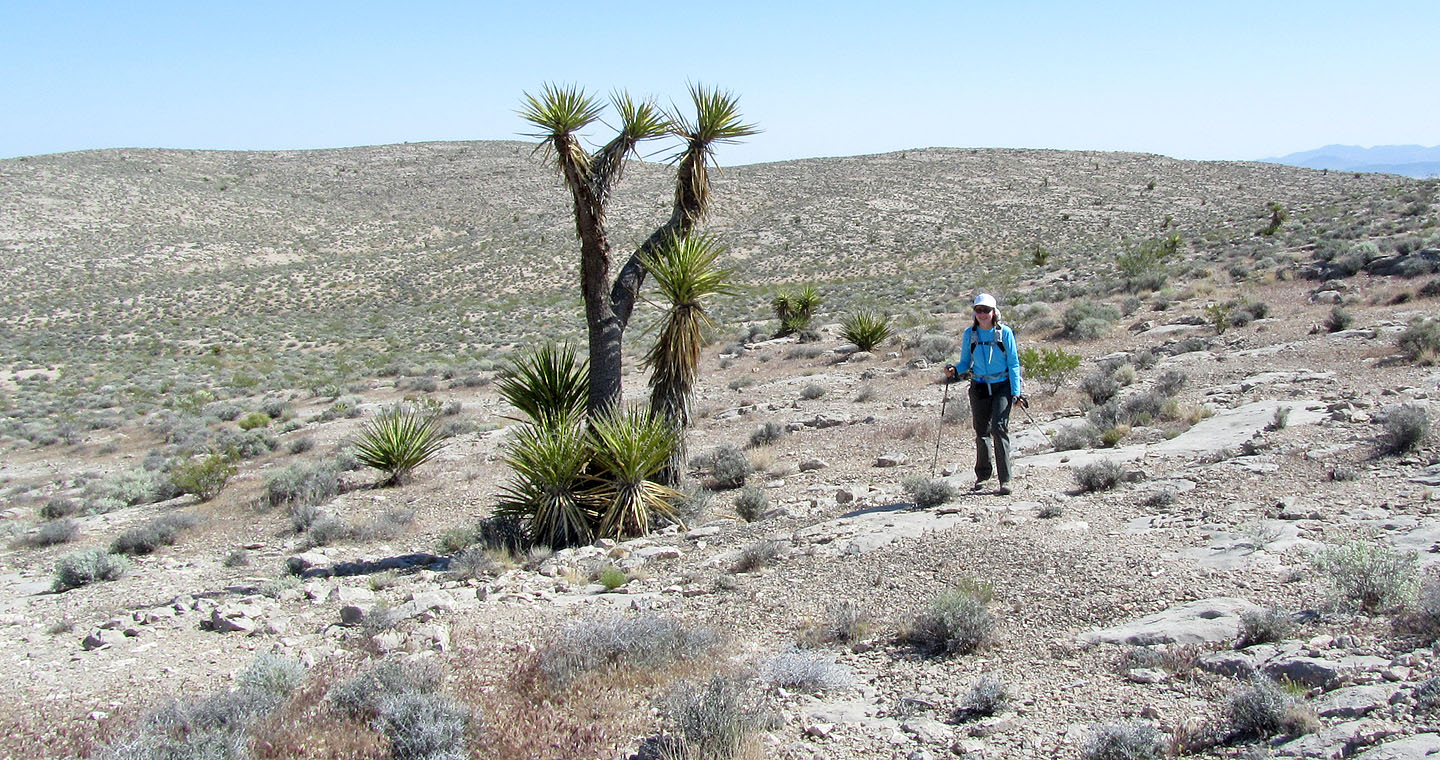 Looking back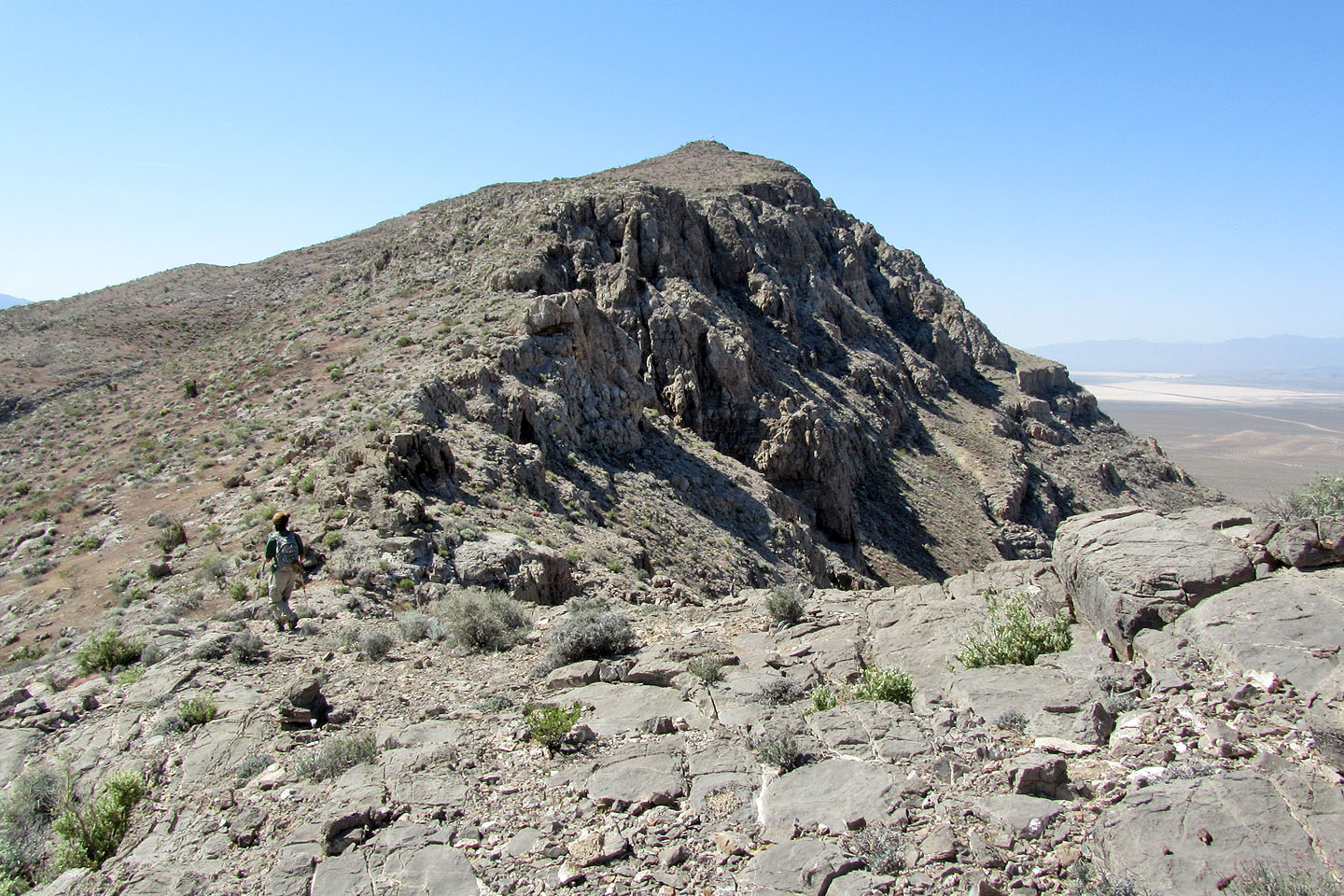 We kept to the right as we neared the summit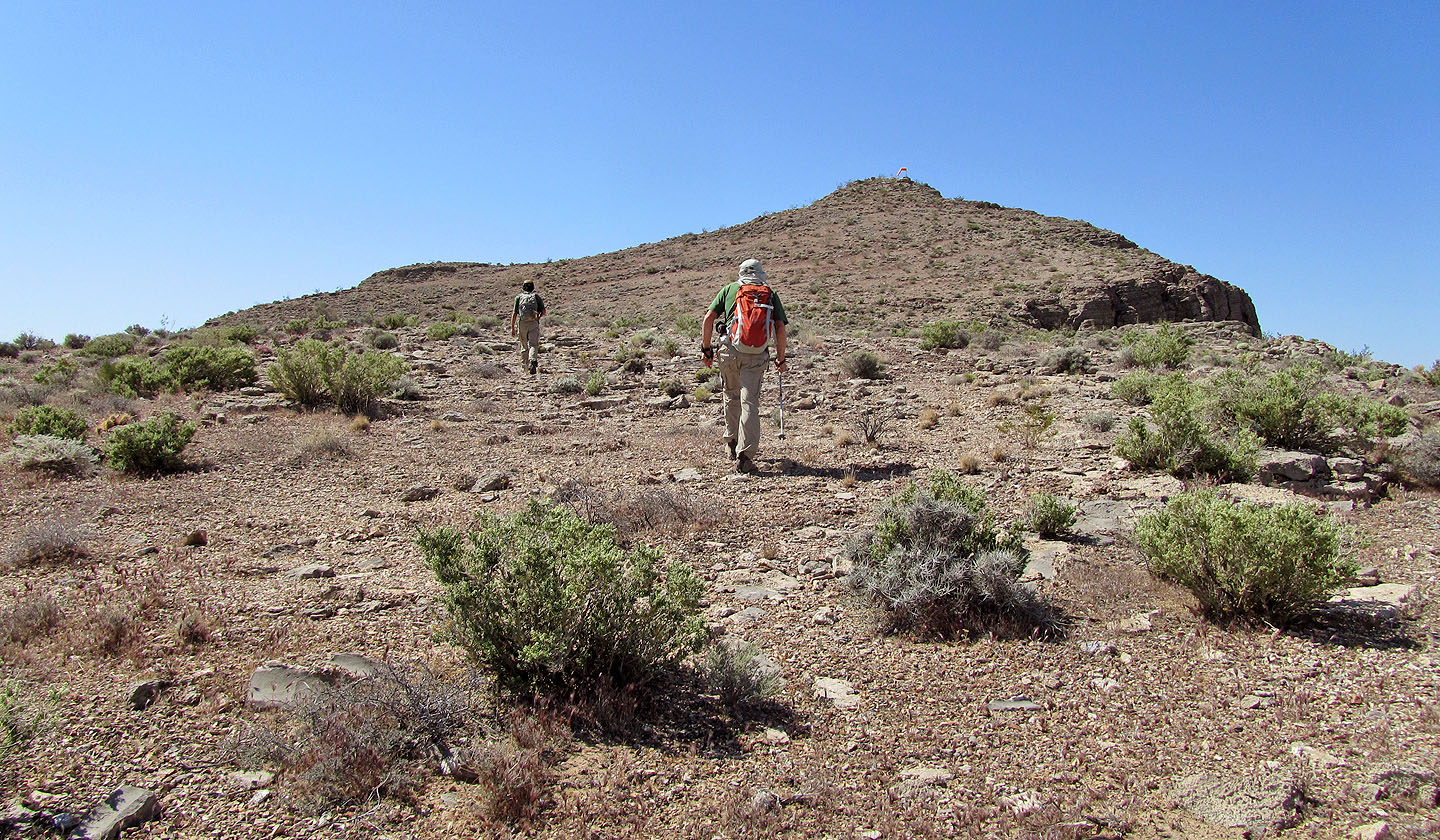 A windsock marked the top of Sheep Mountain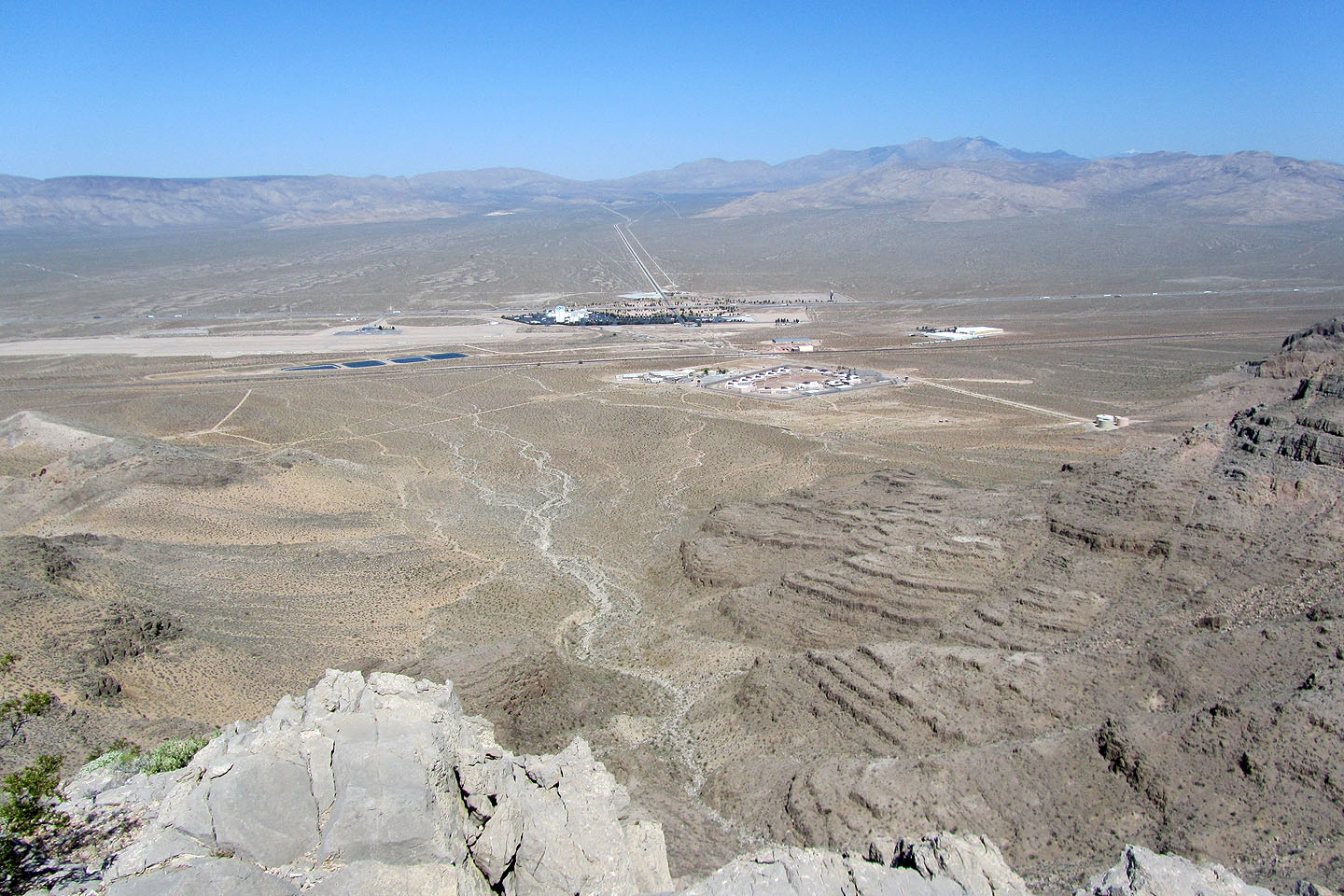 Looking down at Jean and the correctional centre (mouse over for a close-up)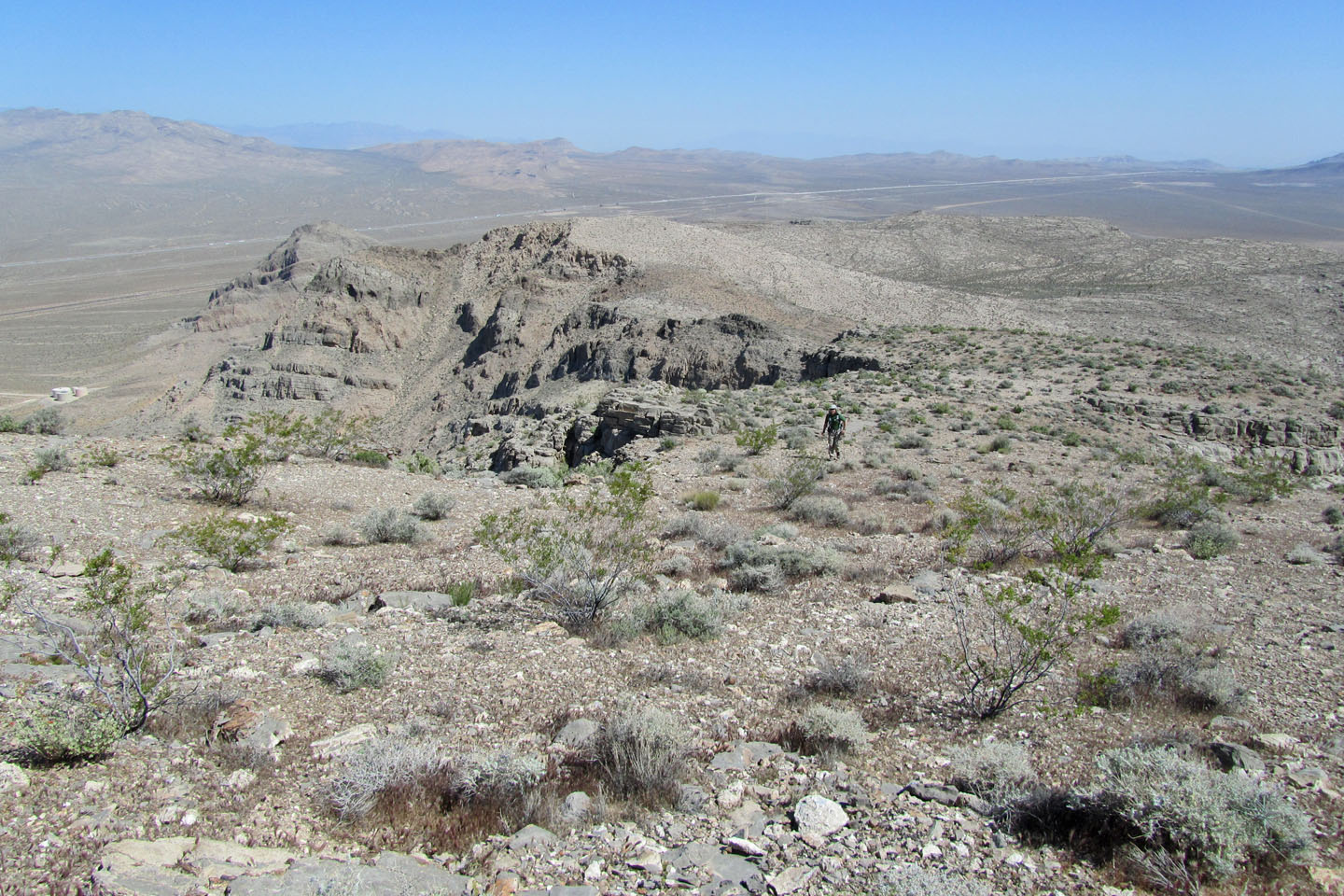 Looking back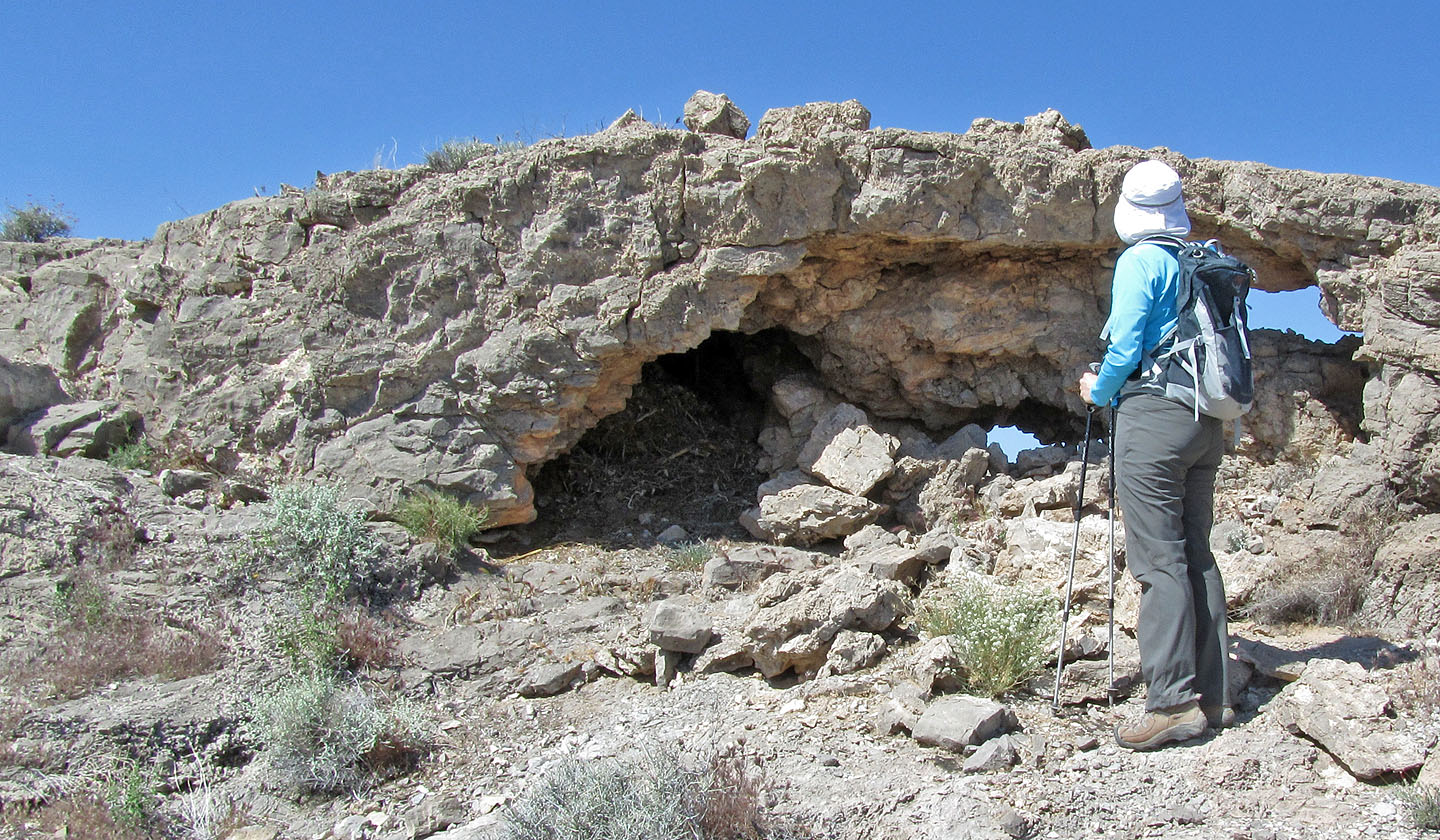 The dark hole on the left was chock full of grass, and we wondered what animal nested there.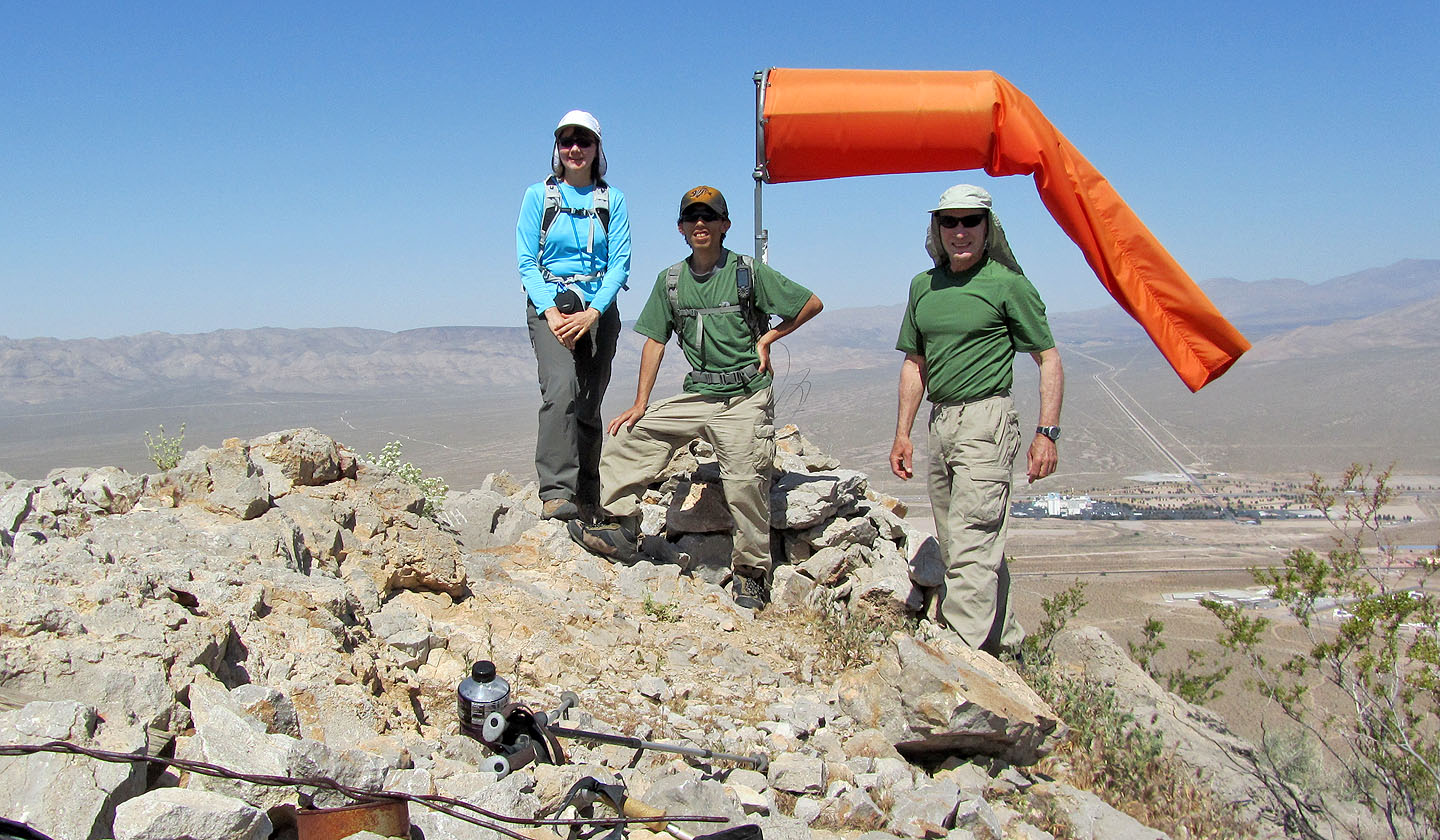 On the summit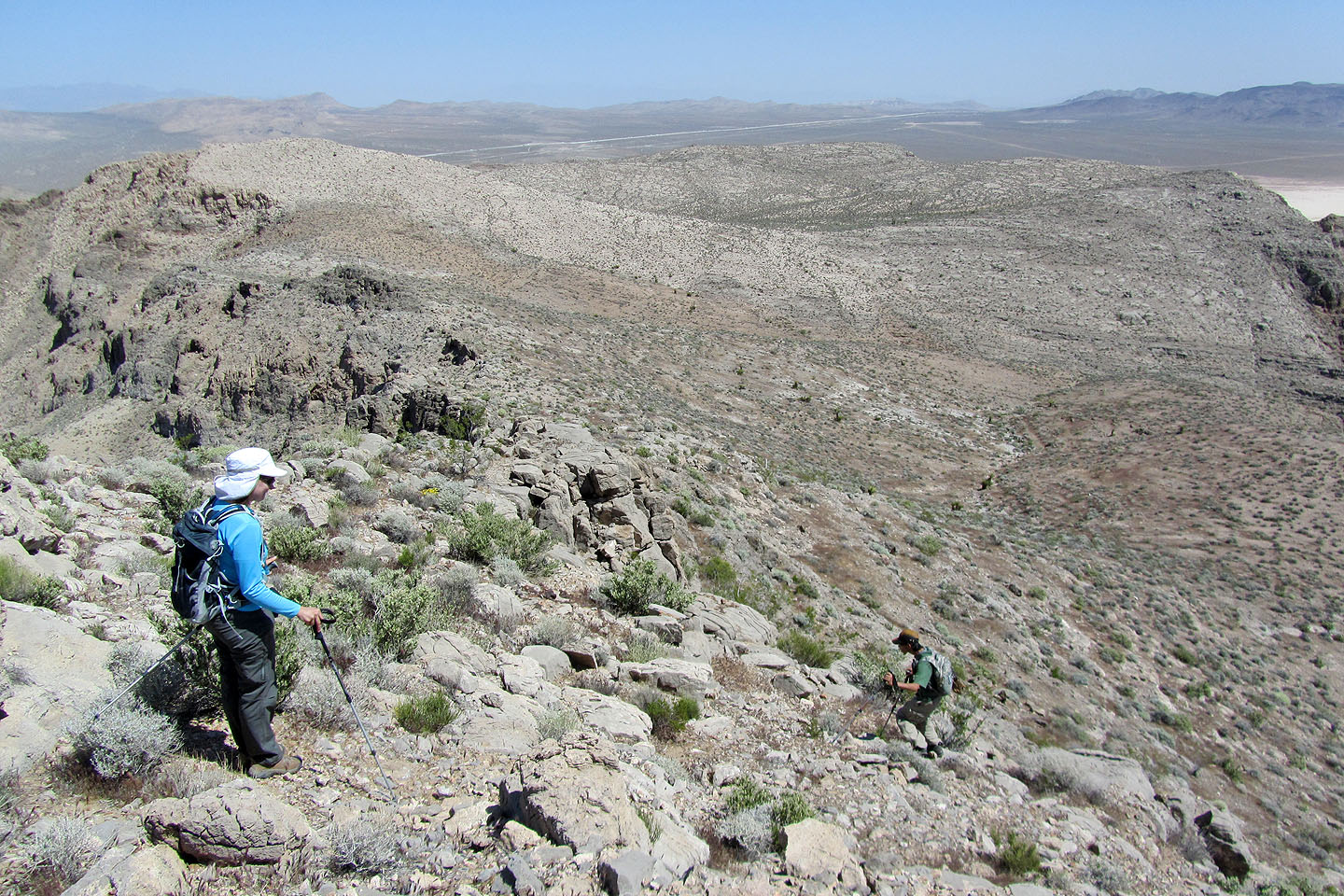 Heading down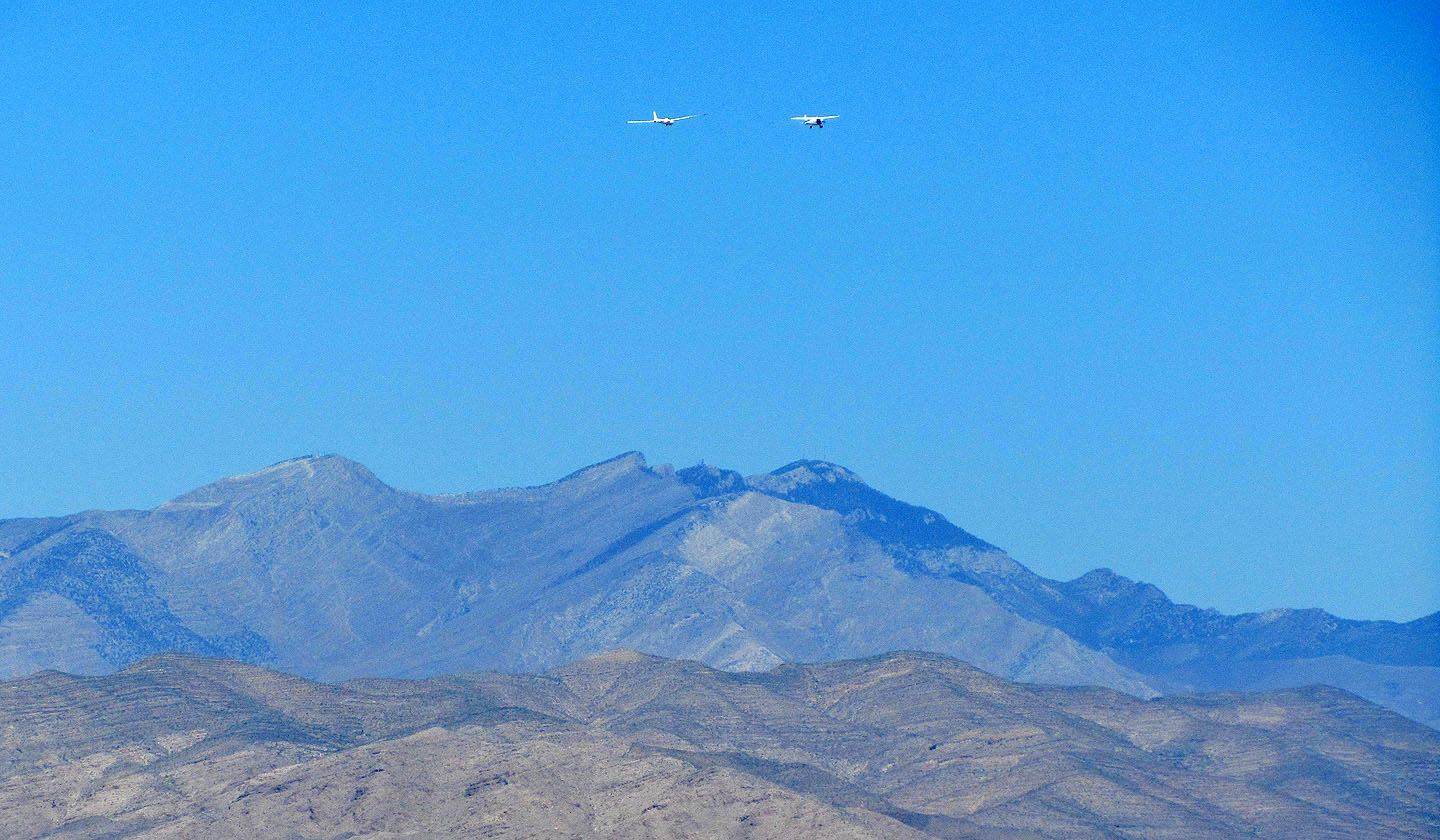 A glider being aerotowed appears above Potosi Mountain (mouse over for a close-up of the glider)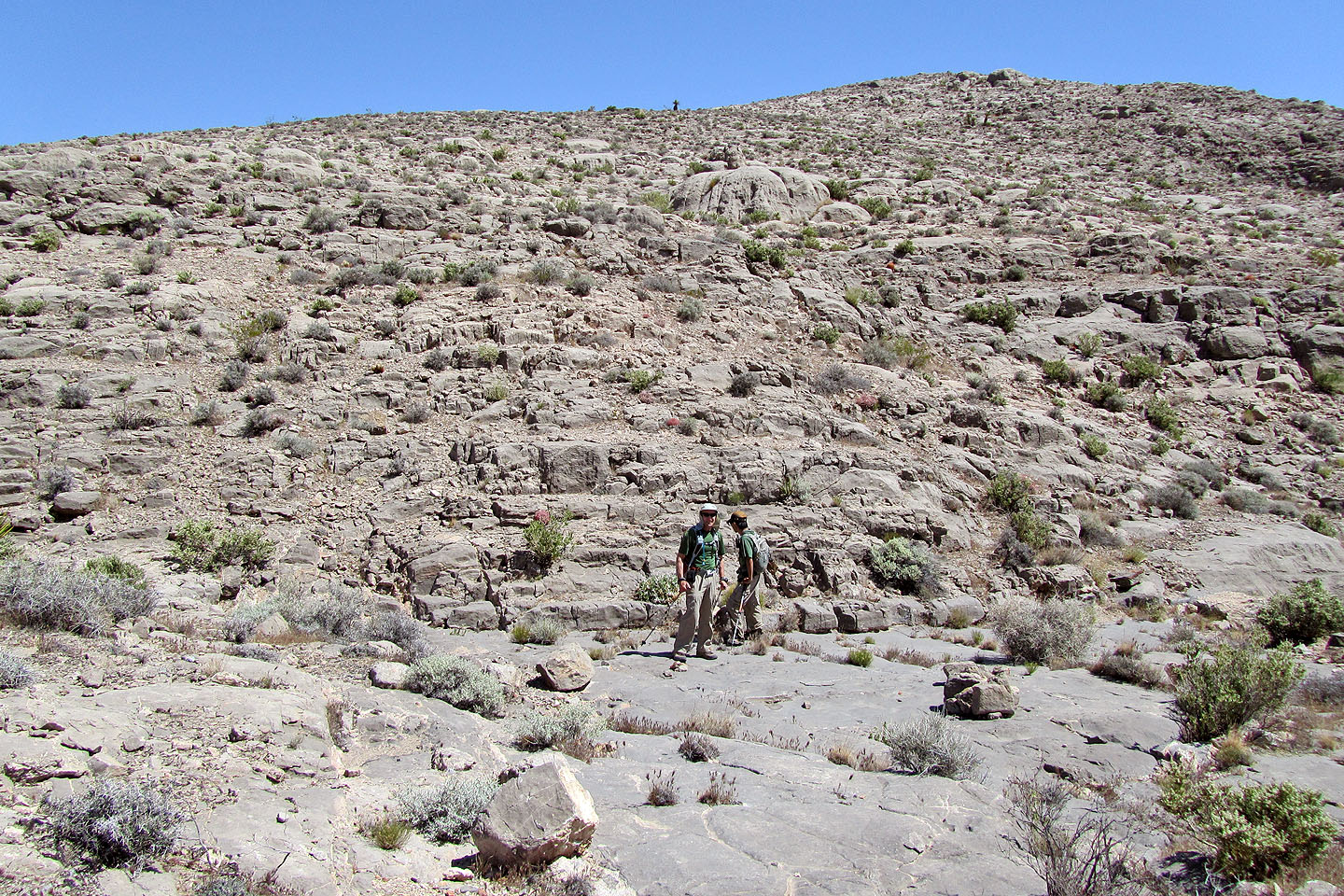 Back at the bottom of the saddle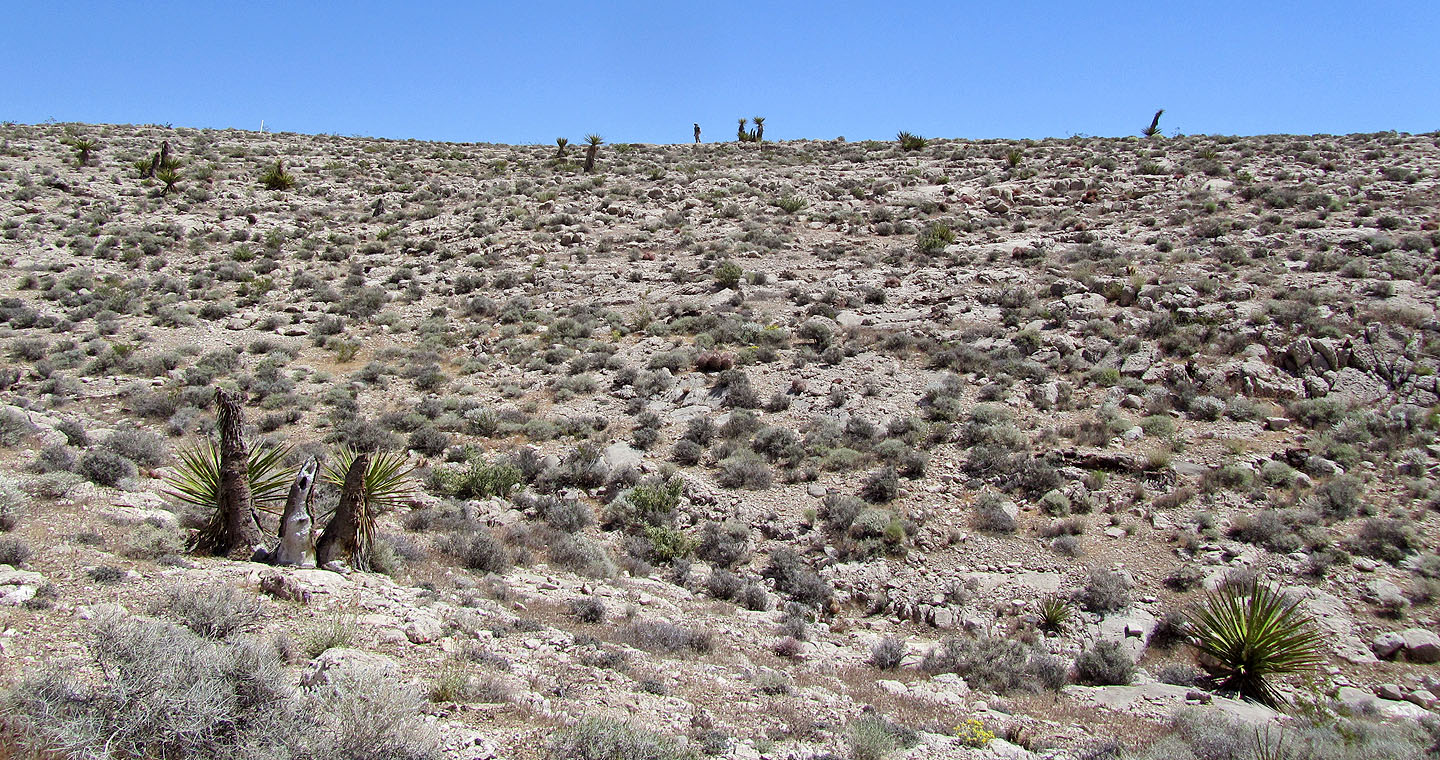 On the return we separated and I appeared on the skyline (mouse for a close-up)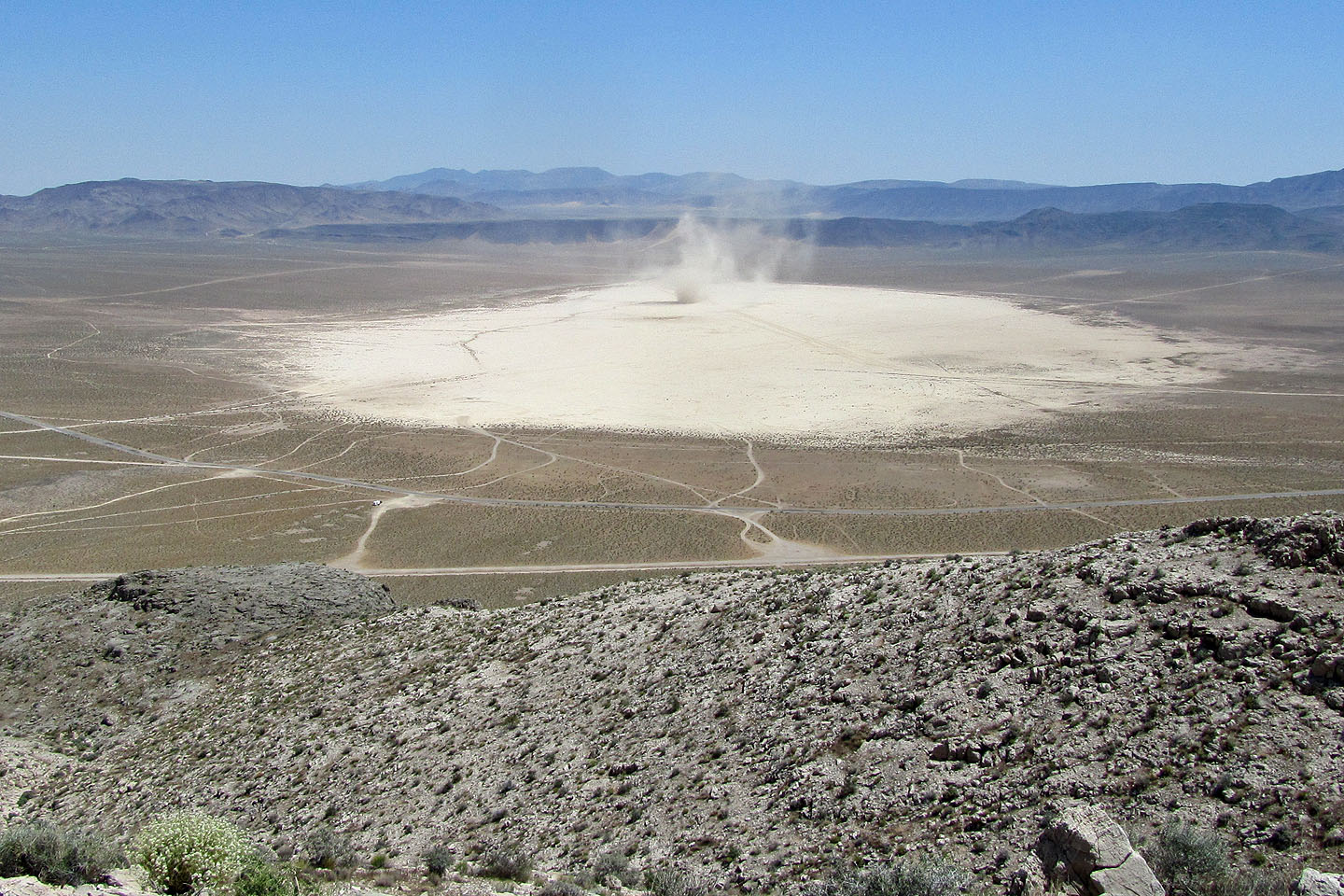 We spent several minutes watching a dust devil on Jean Dry Lake (mouse over for a close-up)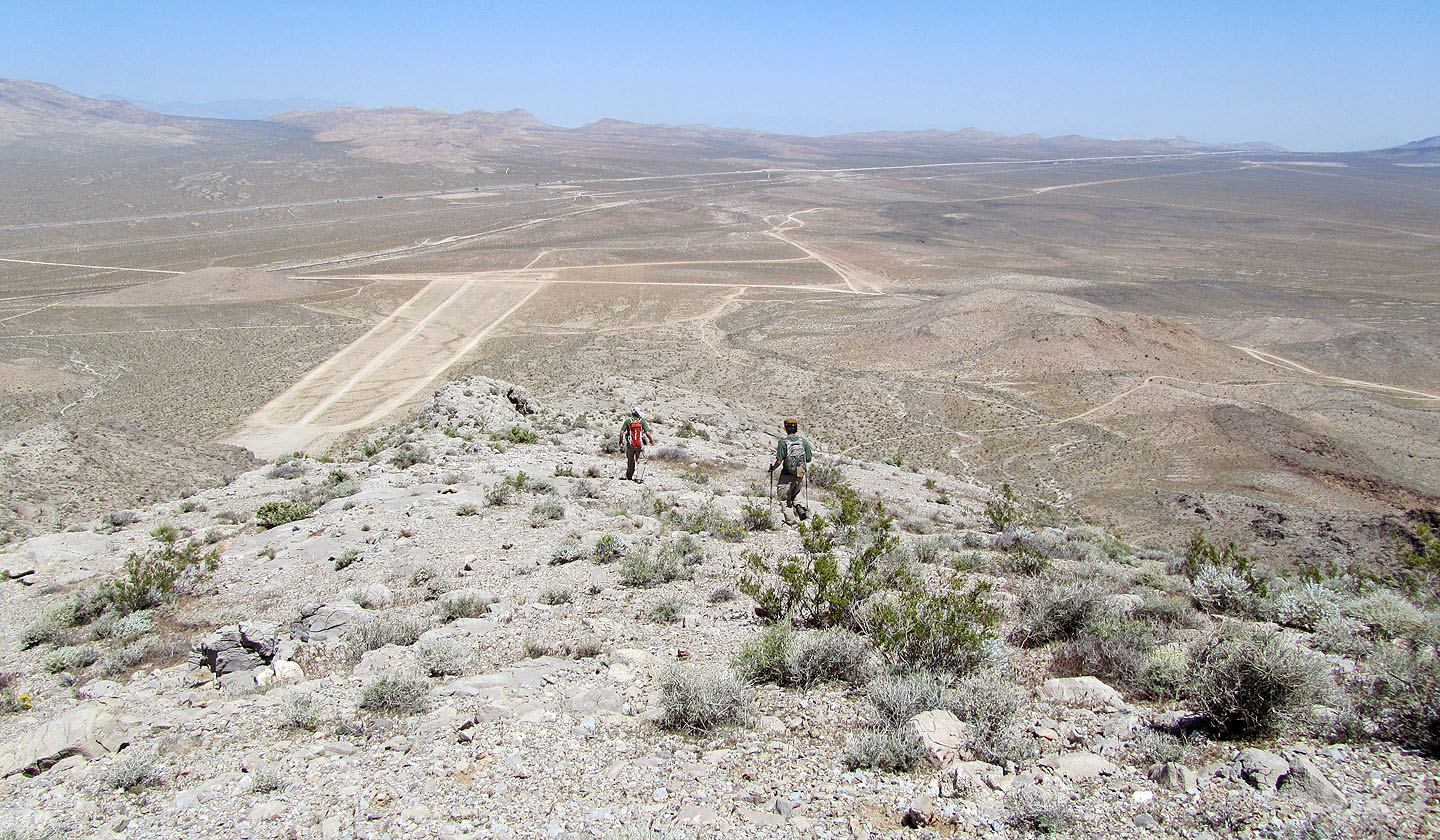 Heading back to our car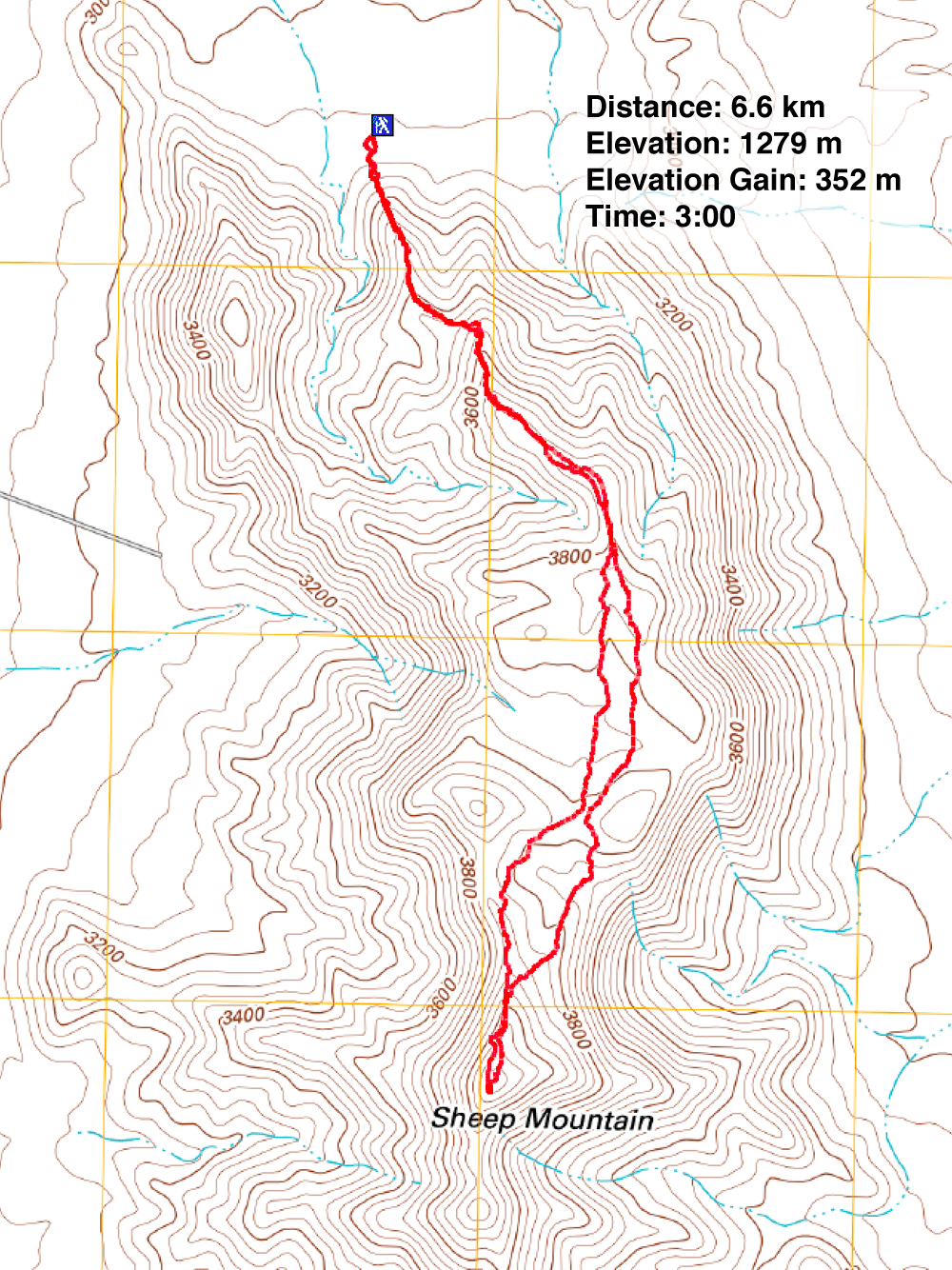 Jean (4.1 mi, 4196 ft, 1155 ft)