bobspirko.ca | Home | Canada Trips | US Trips | Hiking | Snowshoeing | MAP | About

Damsel Peak
aka Pincushion Peak
Red Rock Canyon NCA, Nevada
April 6, 2012
Damsel Peak has been on my hiking partner's list for quite some time. Dinah liked the name, perhaps because few peaks have feminine titles, but it also looked like a fine peak to ascend. To reach it, the recommended route runs northwest through Calico Hills and its amazing red and white sandstone formations. Past the colourful Hills, draped in dull-gray limestone, rises Damsel Peak. Due to the onerous approach, it's seldom visited.
I didn't have a route description for Damsel; instead I relied on a GPS track that a friend gave me. Still, it wouldn't be easy. Although it starts on a trail, 80 percent of the route is offtrail. As I expected, the most challenging routefinding section was in the Calico Hills where there are numerous washes and ridges. At one point, the compass on my GPS receiver worked improperly and sent us in the wrong direction. We soon realized the problem, however, and quickly got back on track. After getting over Calico Hills, routefinding became simpler, mostly following a wash and then ascending the easy northwest ridge to the summit. Towering well above Calico Hills, Damsel Peak offers fine desert vistas.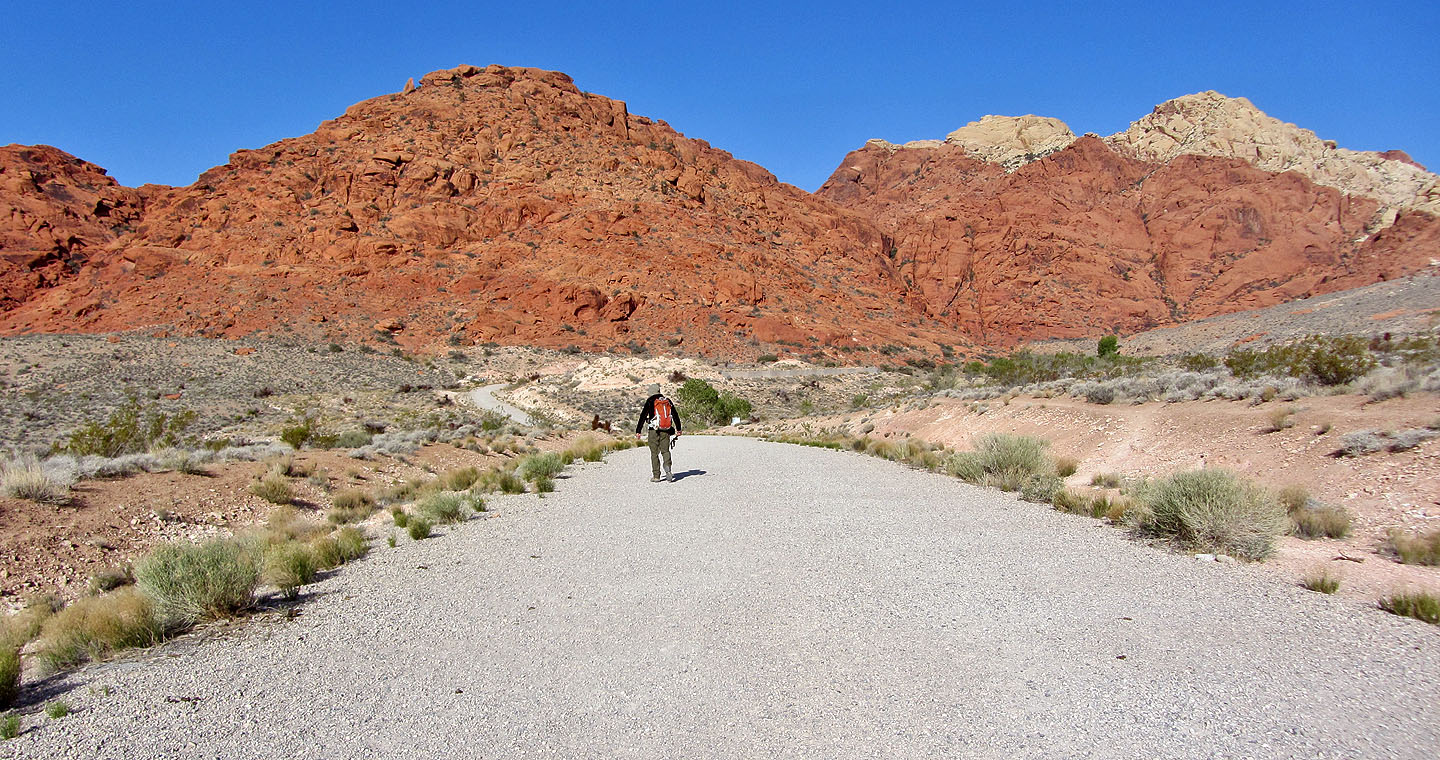 Starting from the parking lot, we'll soon follow a trail that heads to the right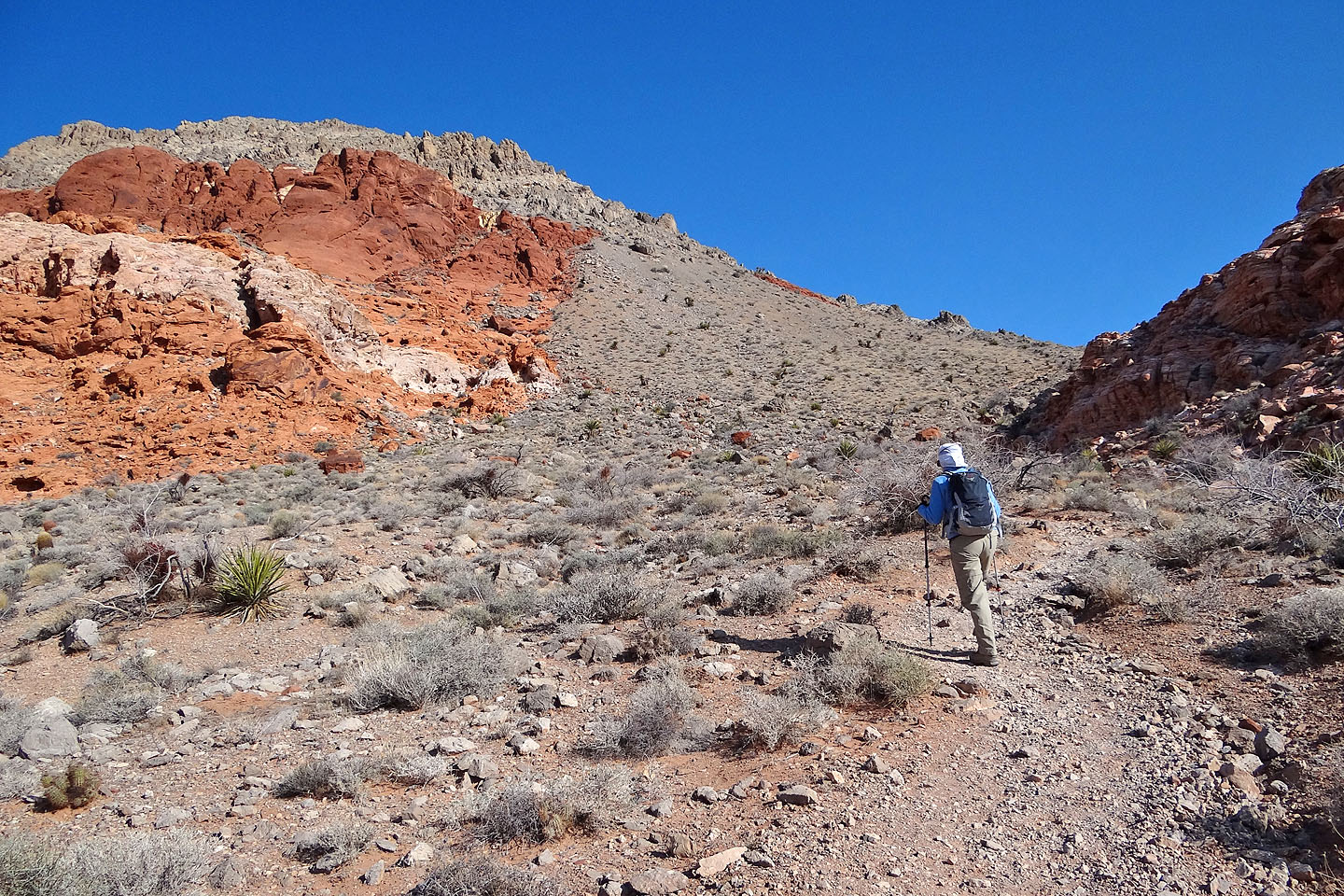 The trail rises to a saddle left of Kraft Mountain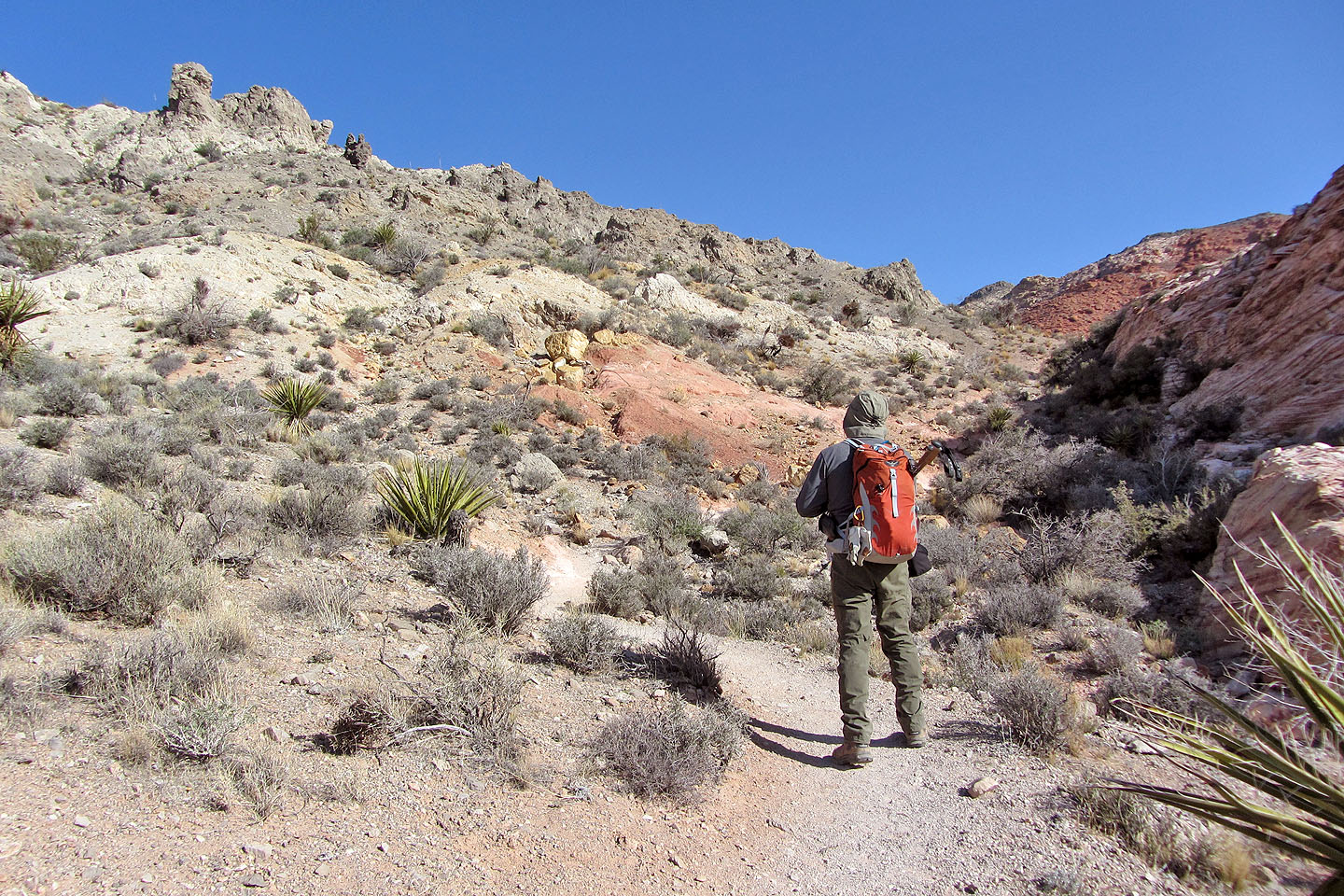 Nothing but great desert scenery ahead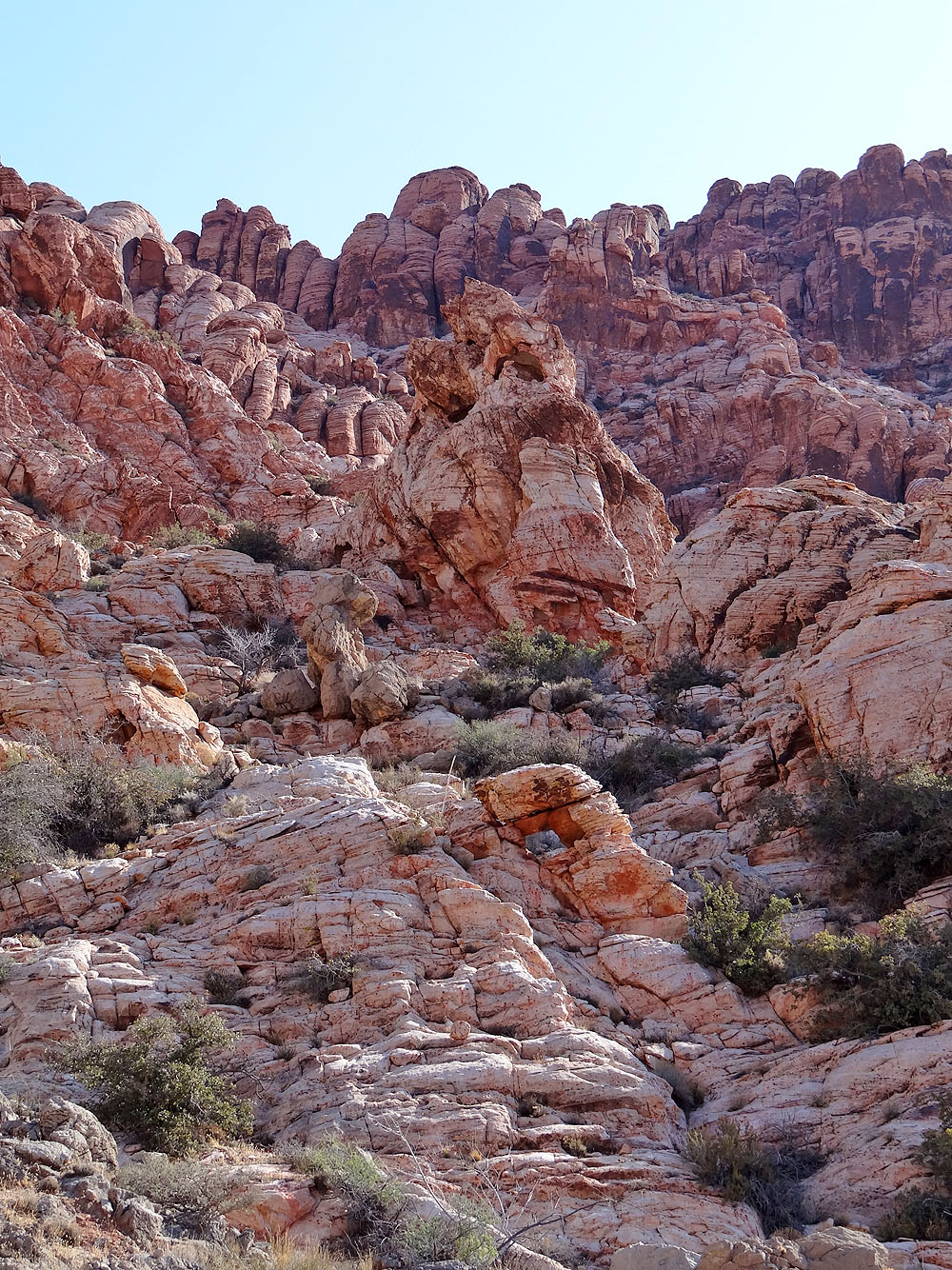 On our right, the colourful rock formations of Kraft Mountain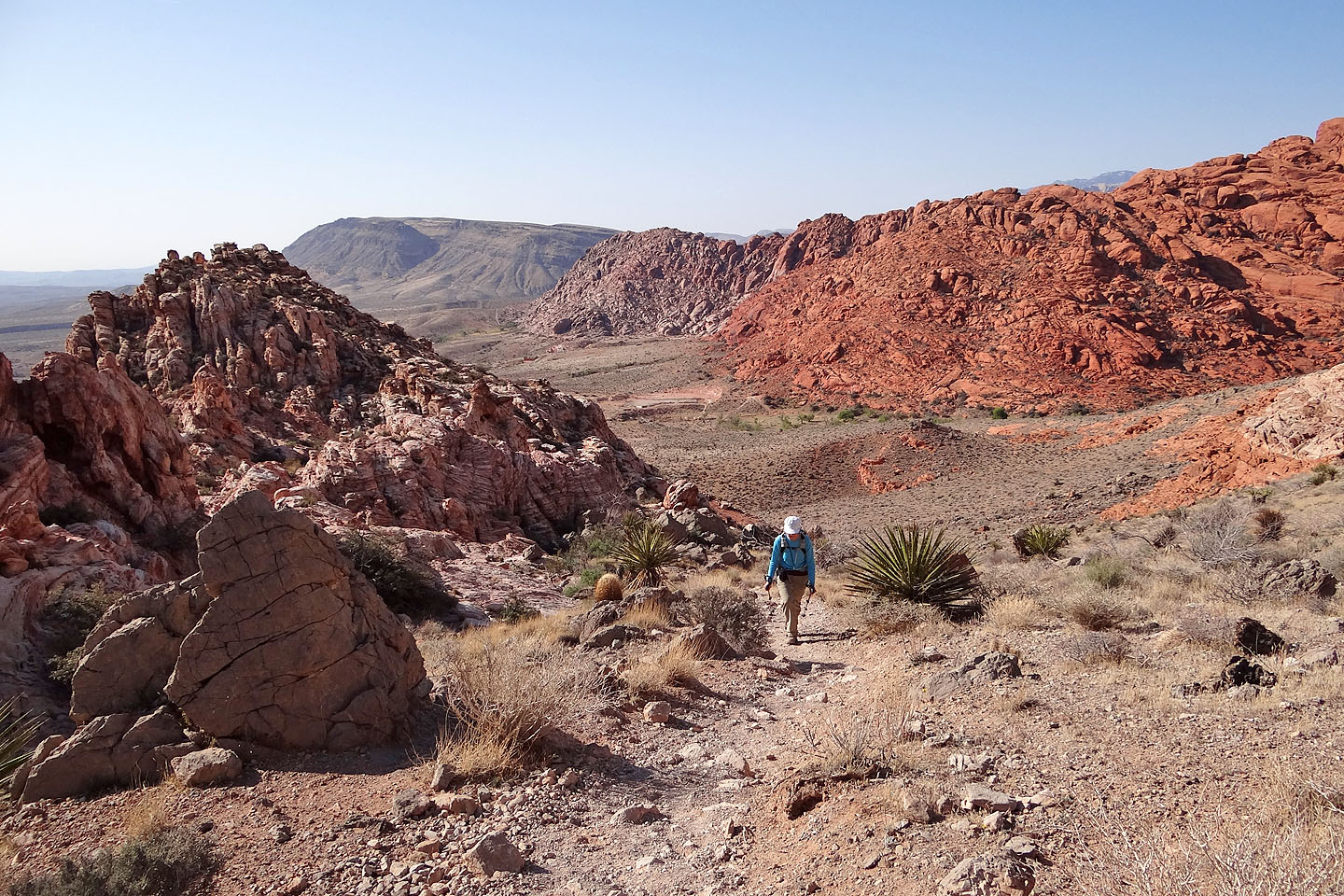 Looking back down the trail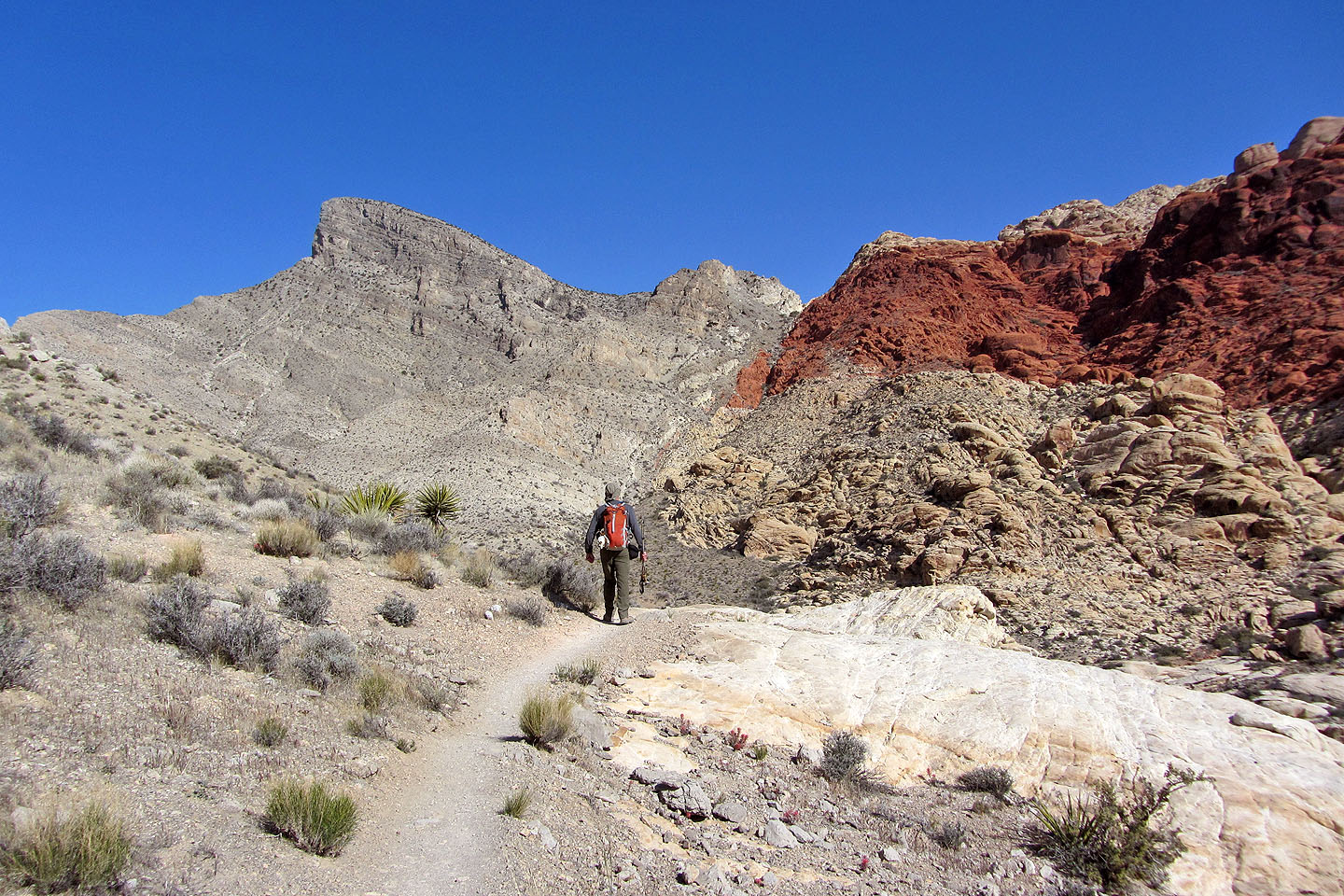 Heading down the other side of the saddle. Turtlehead Peak on the left.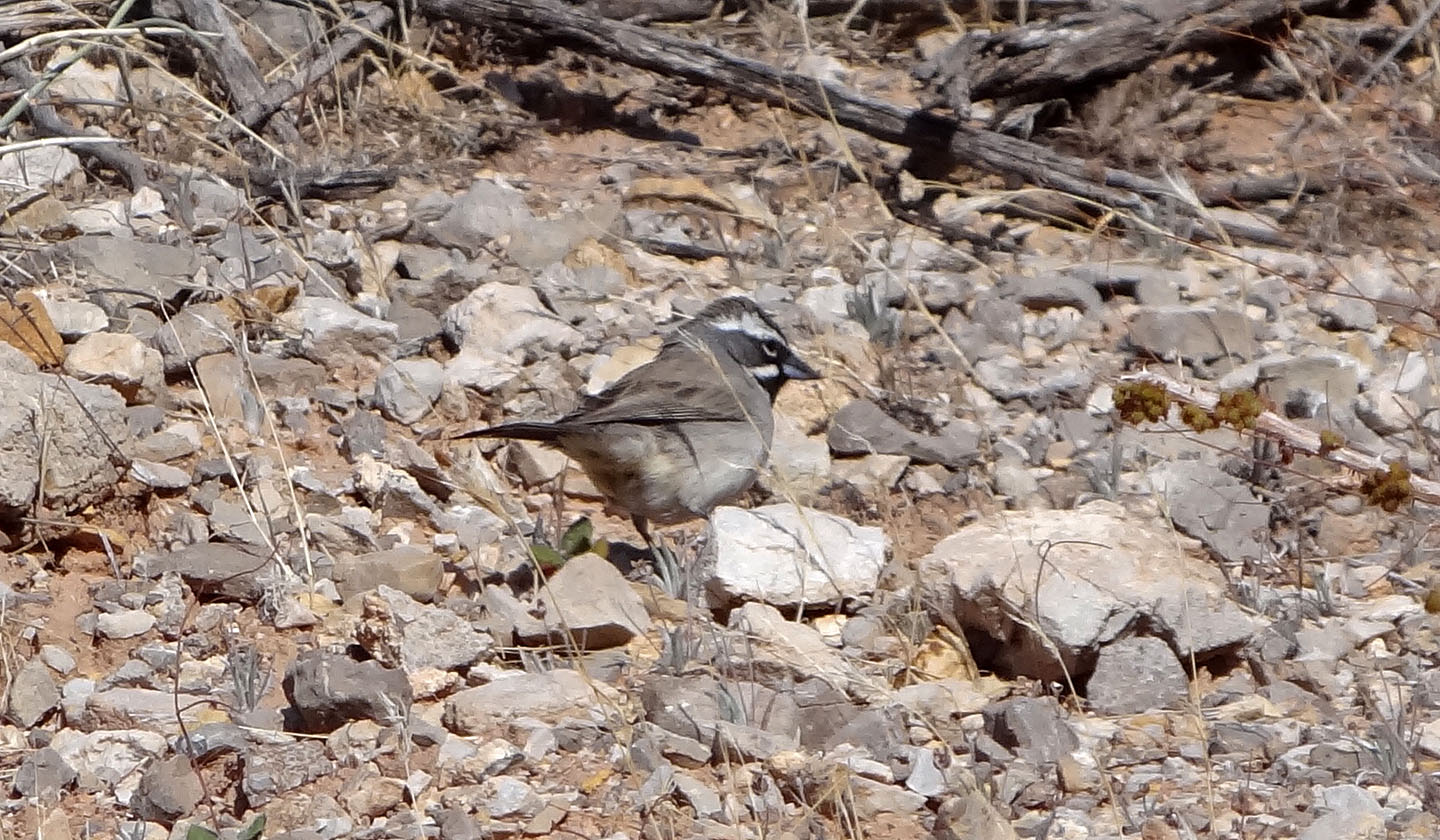 Black-throated sparrow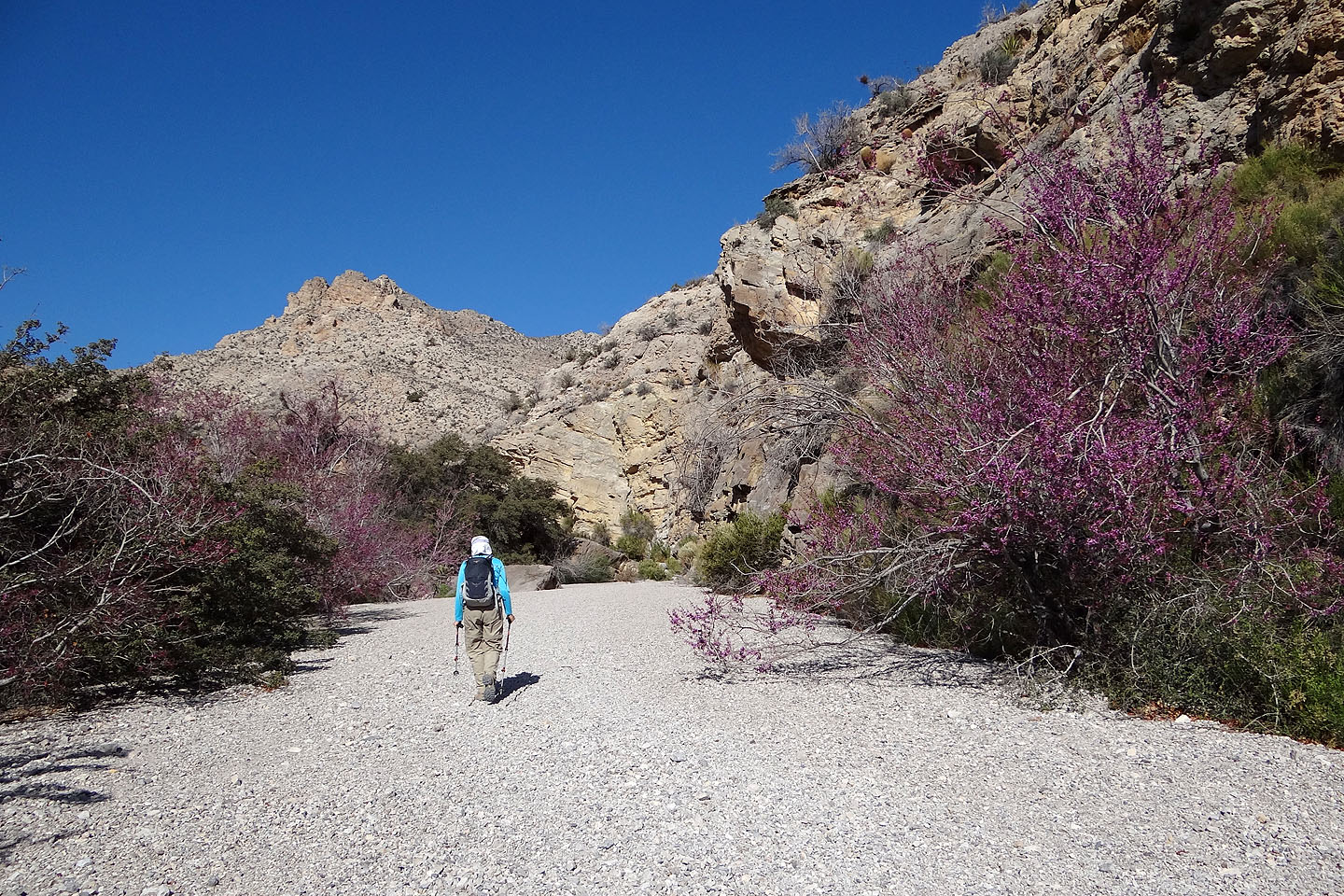 Hiking up the wash to a fork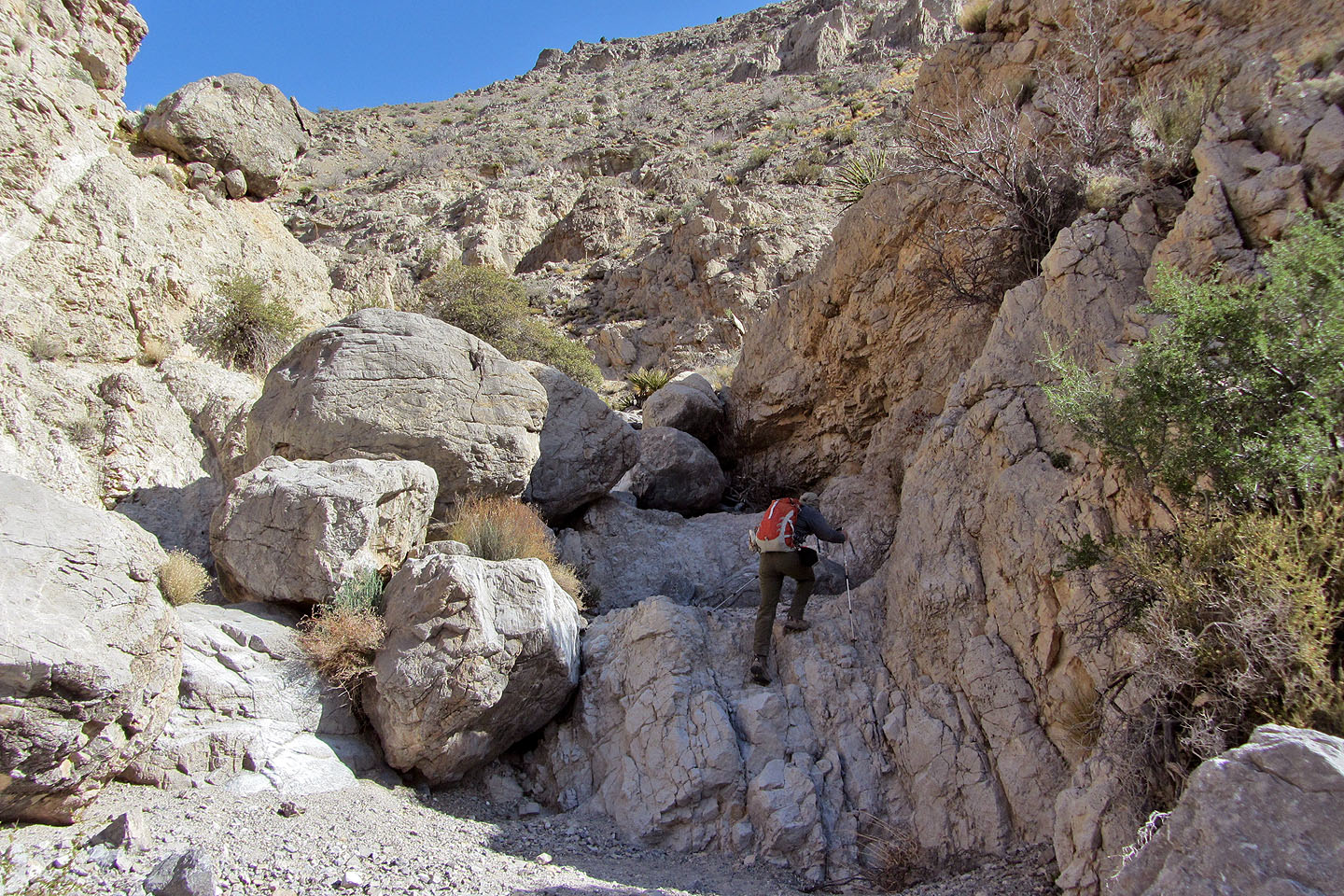 Ascending the wash after the fork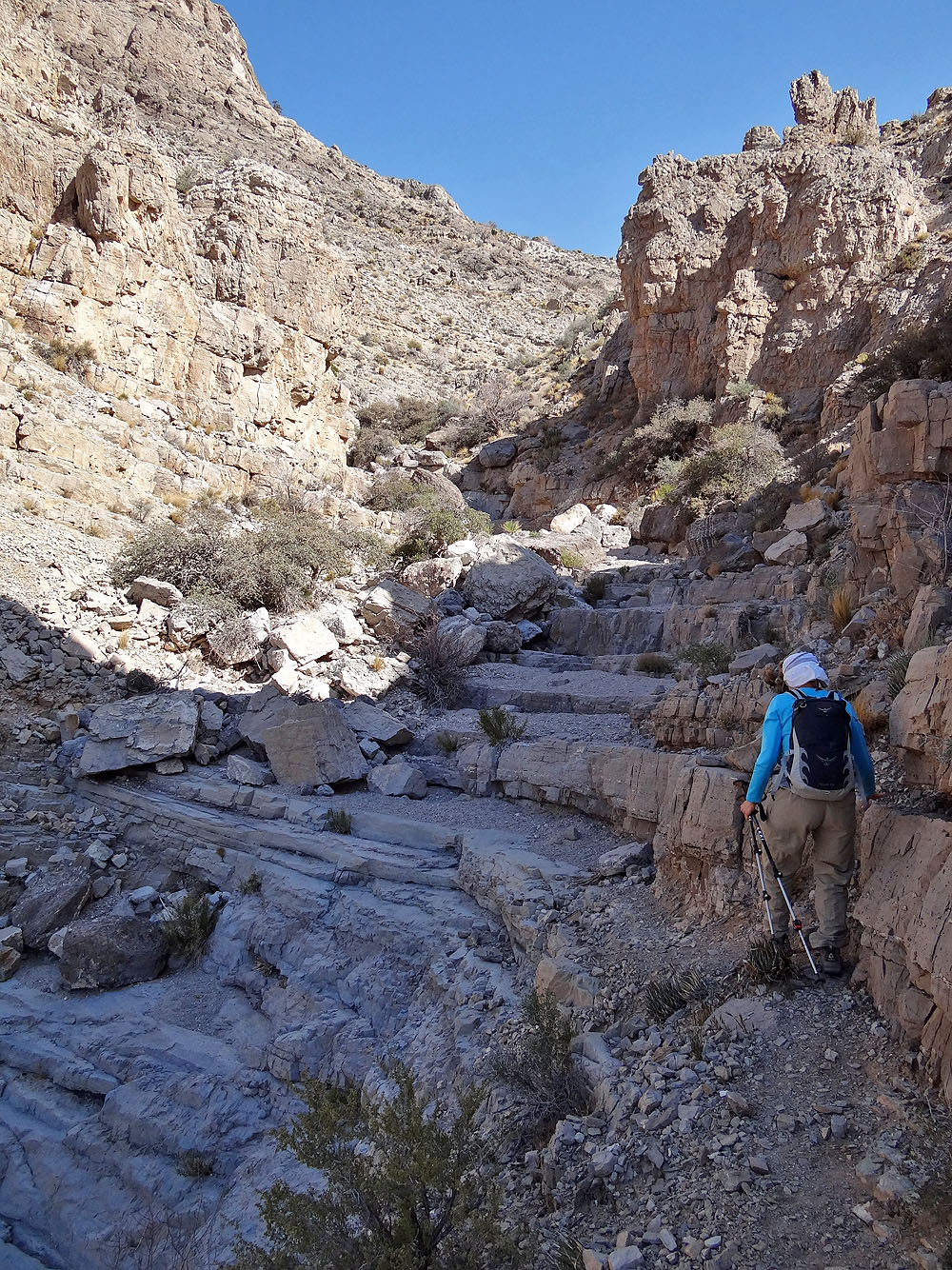 The route is straightforward in the wash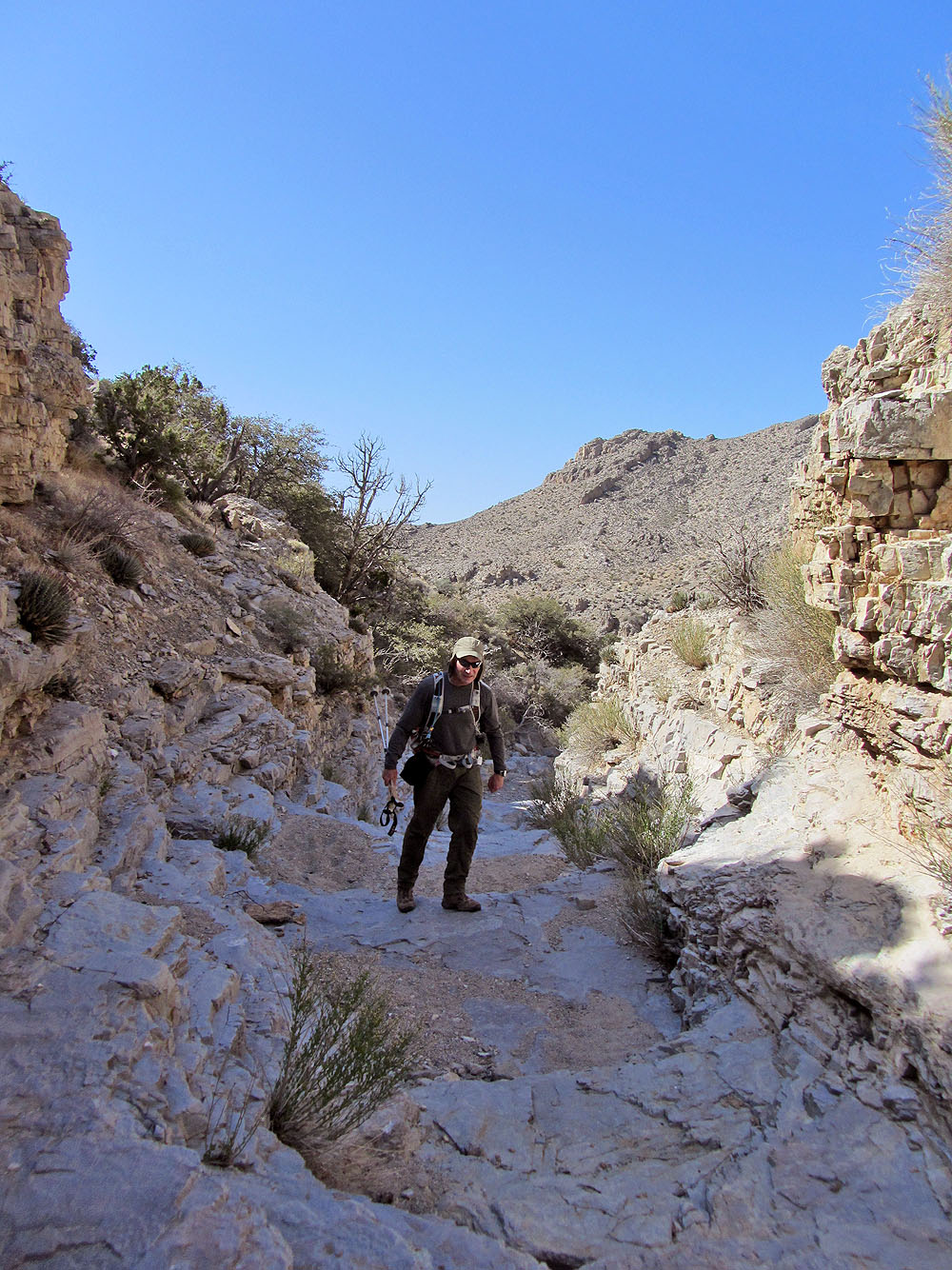 Looks like a staircase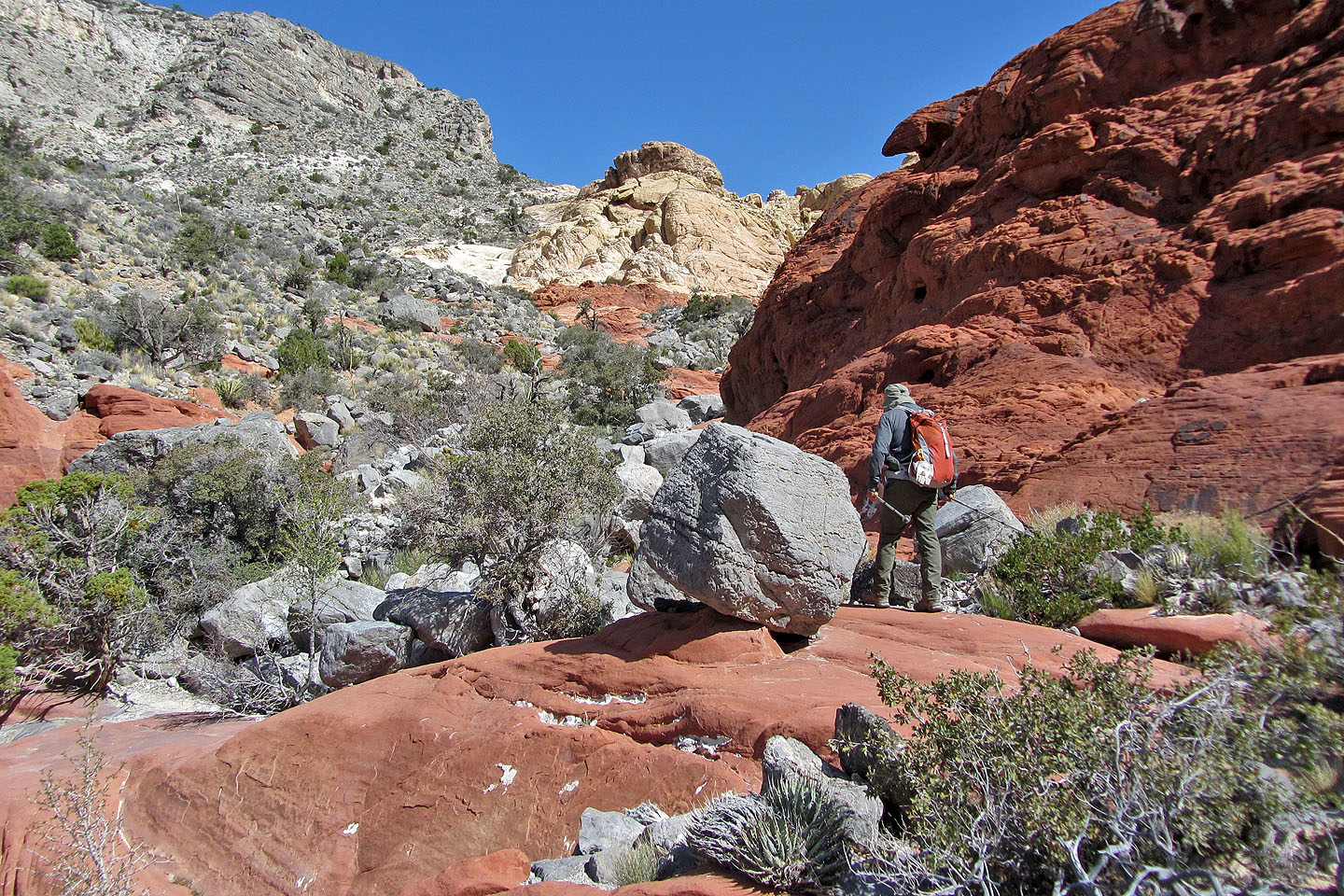 Routefinding became more complicated when we reached a basin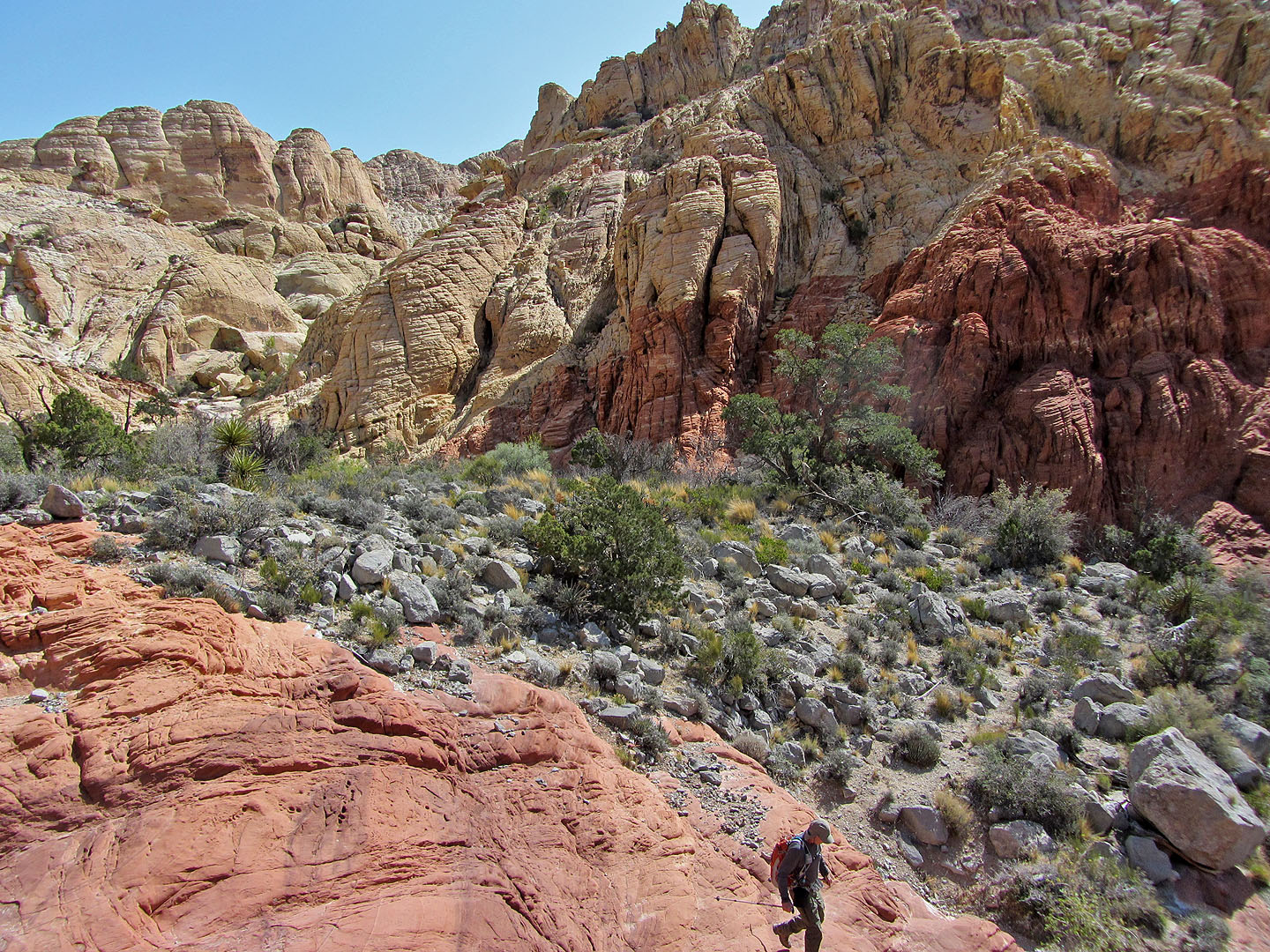 Here we unknowingly took a wrong turn and went the wrong way, but soon corrected it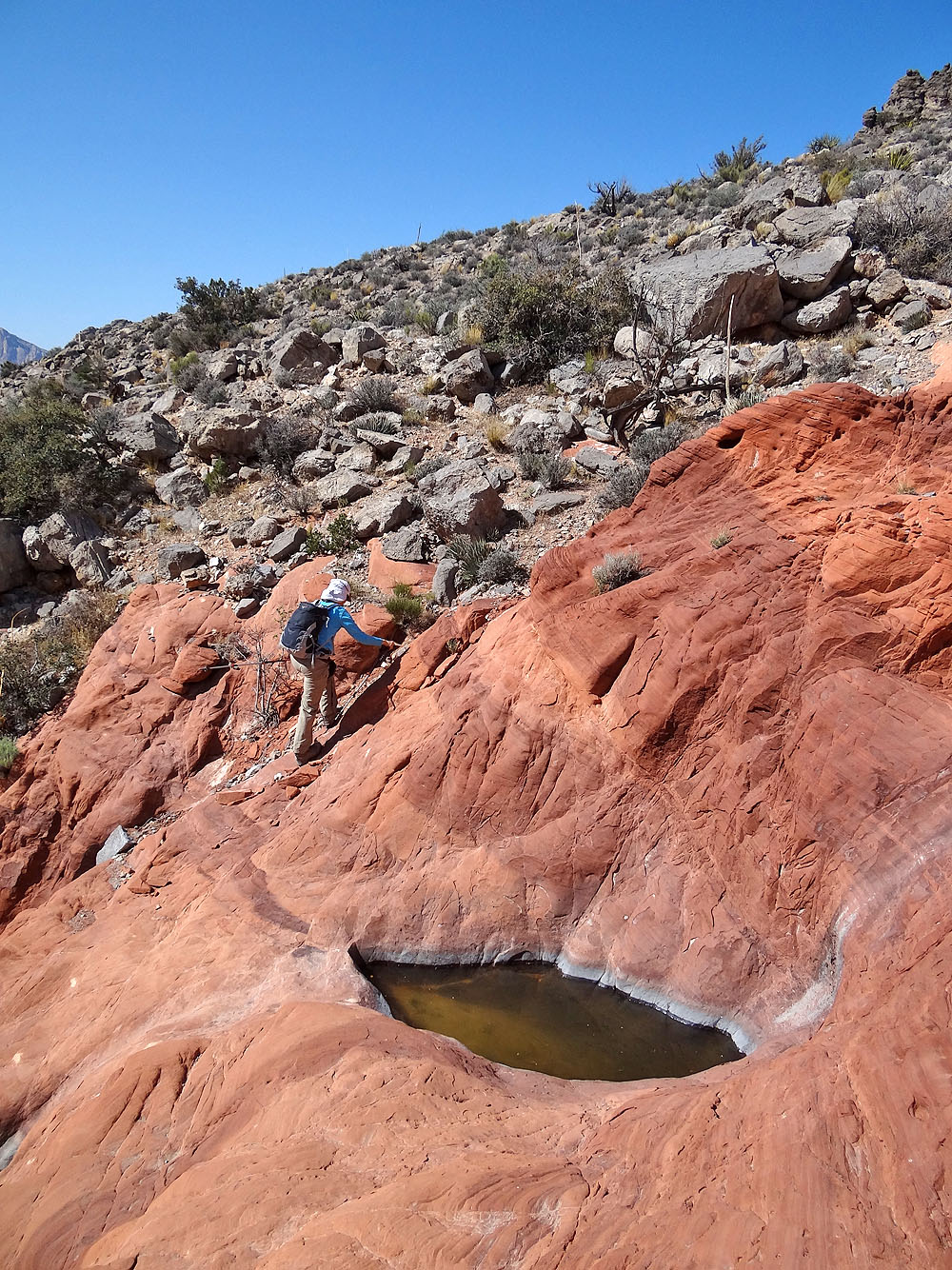 Passing a small "tank"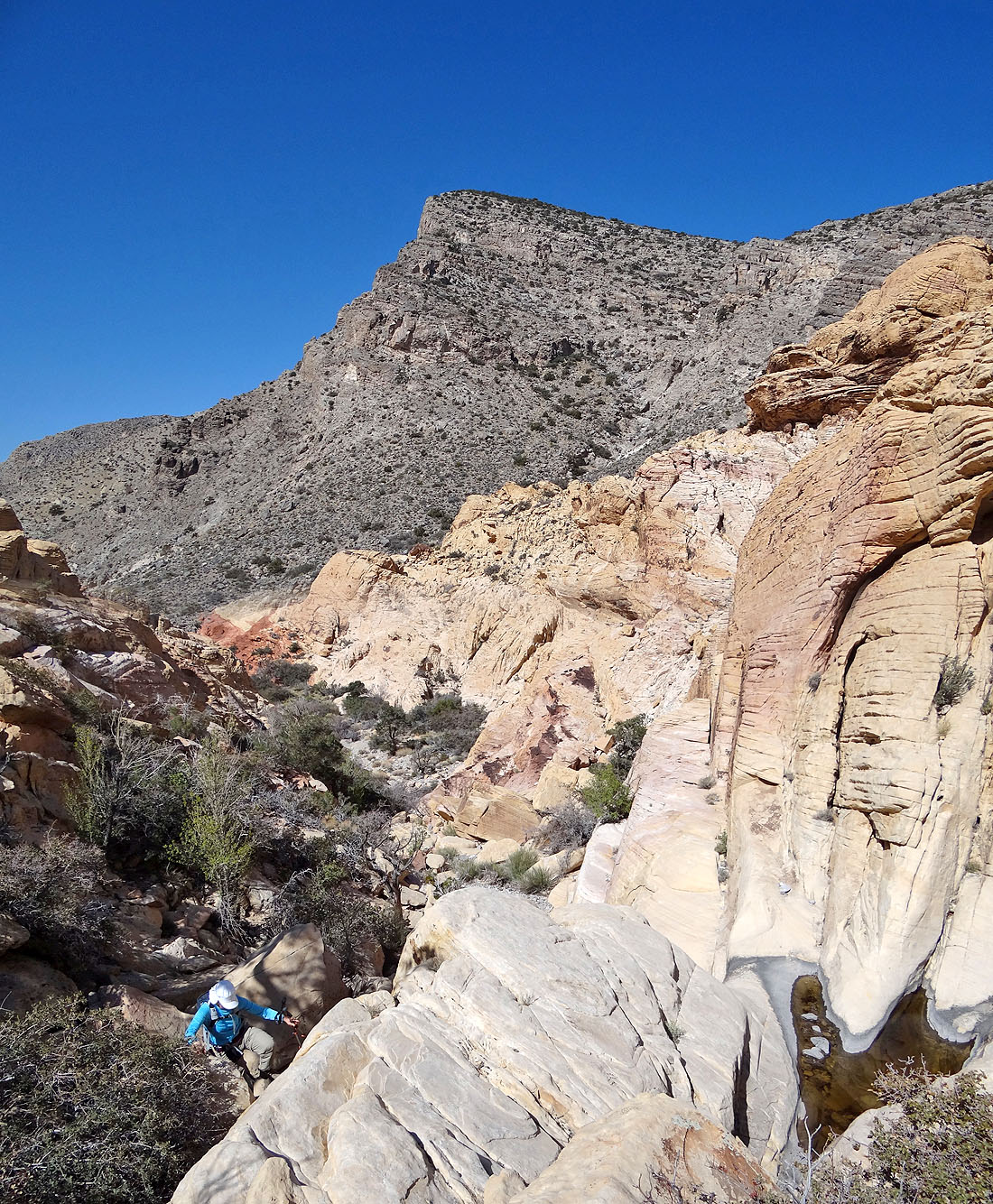 Back on track, we started climbing out of the basin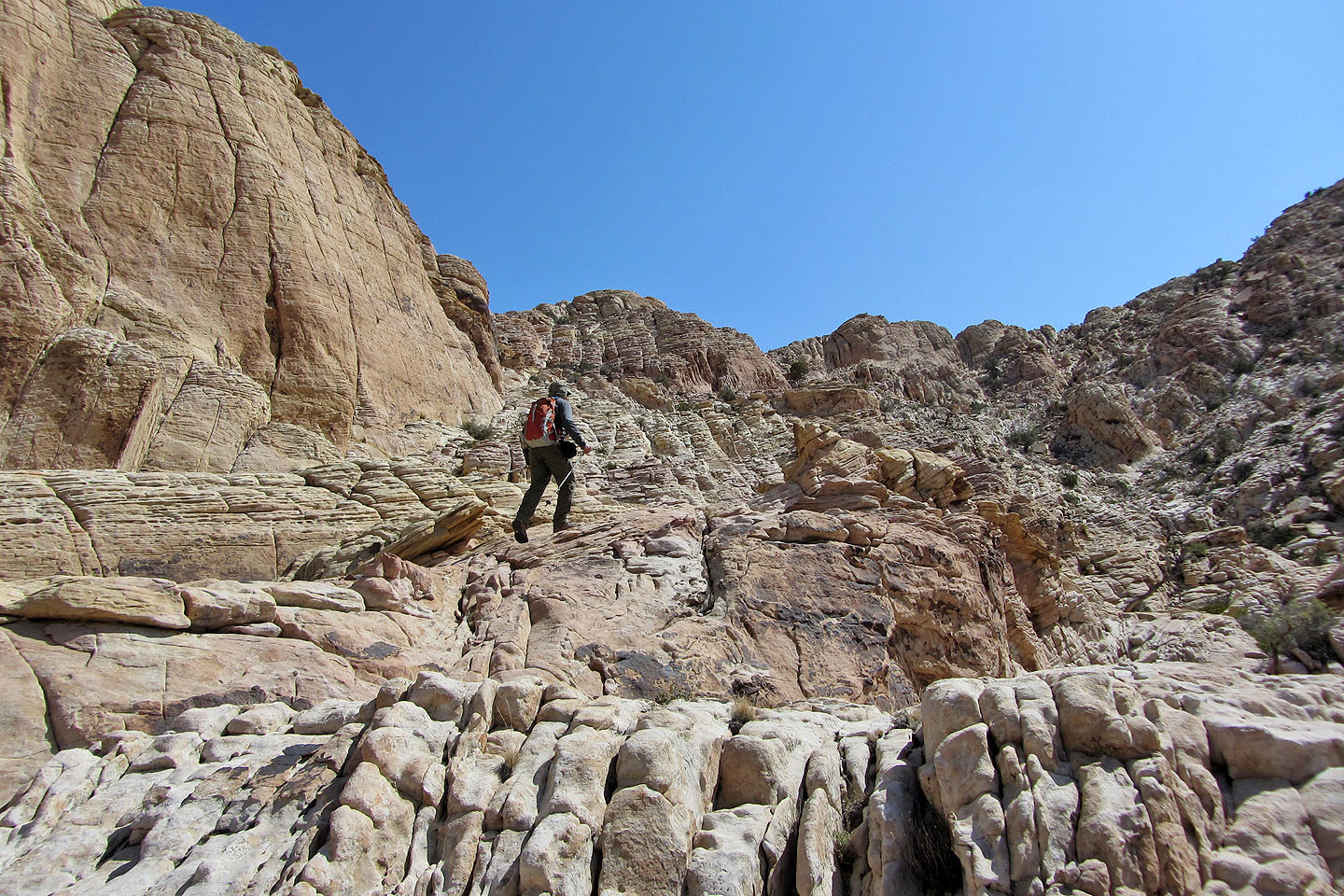 We worked our way left around white sandstone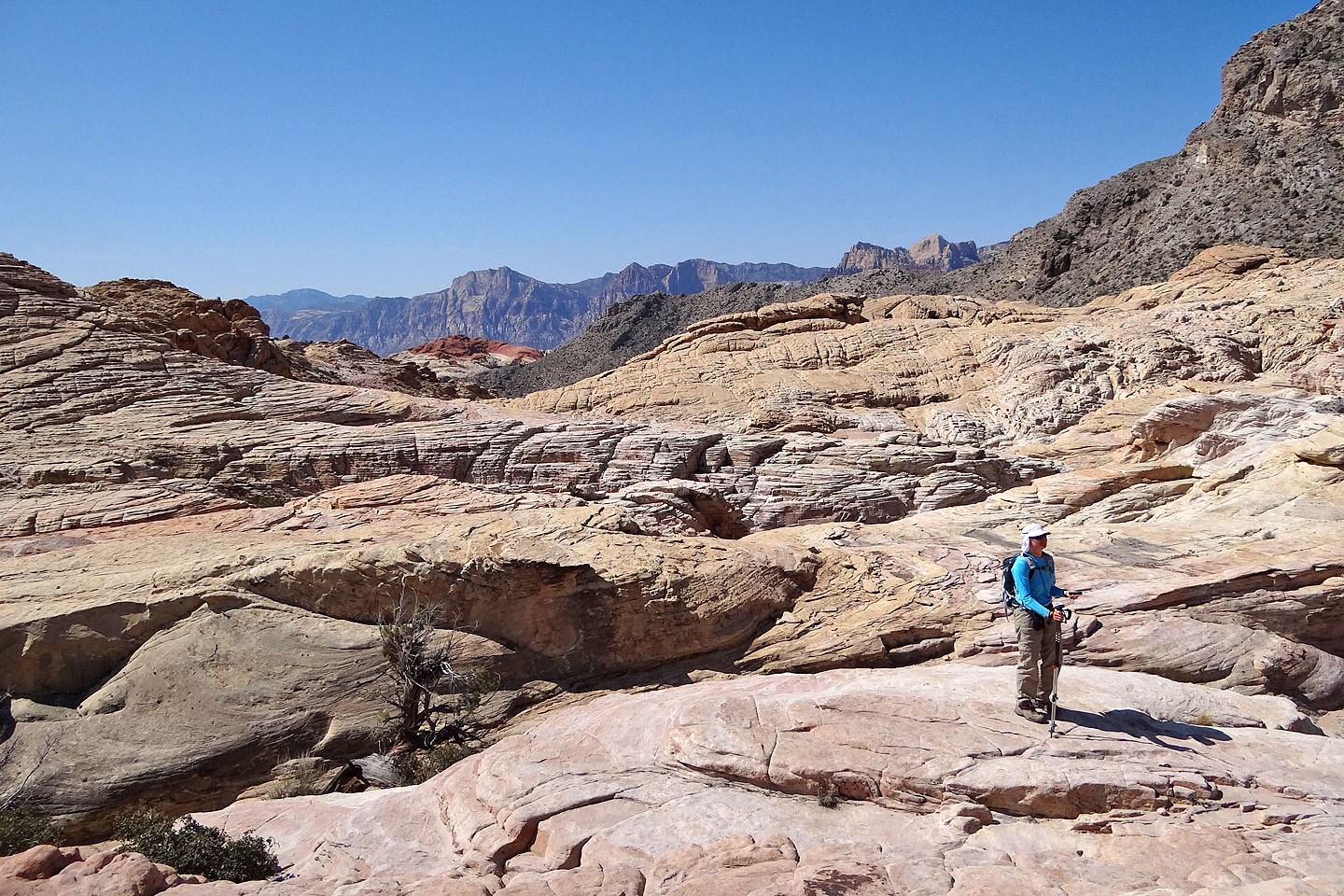 Eventually we climbed out of the sandstone maze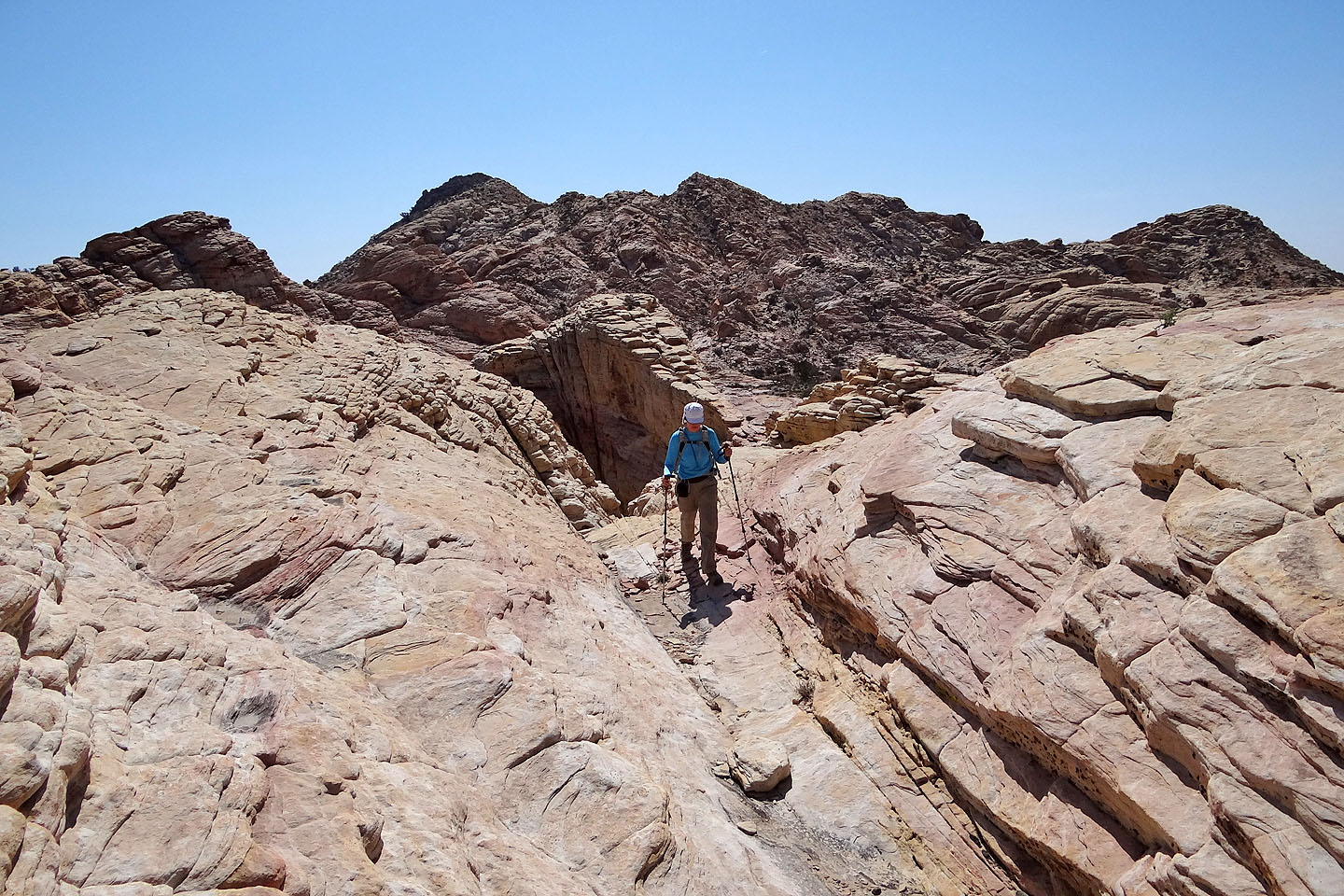 We headed in the general direction of Brownstone Wash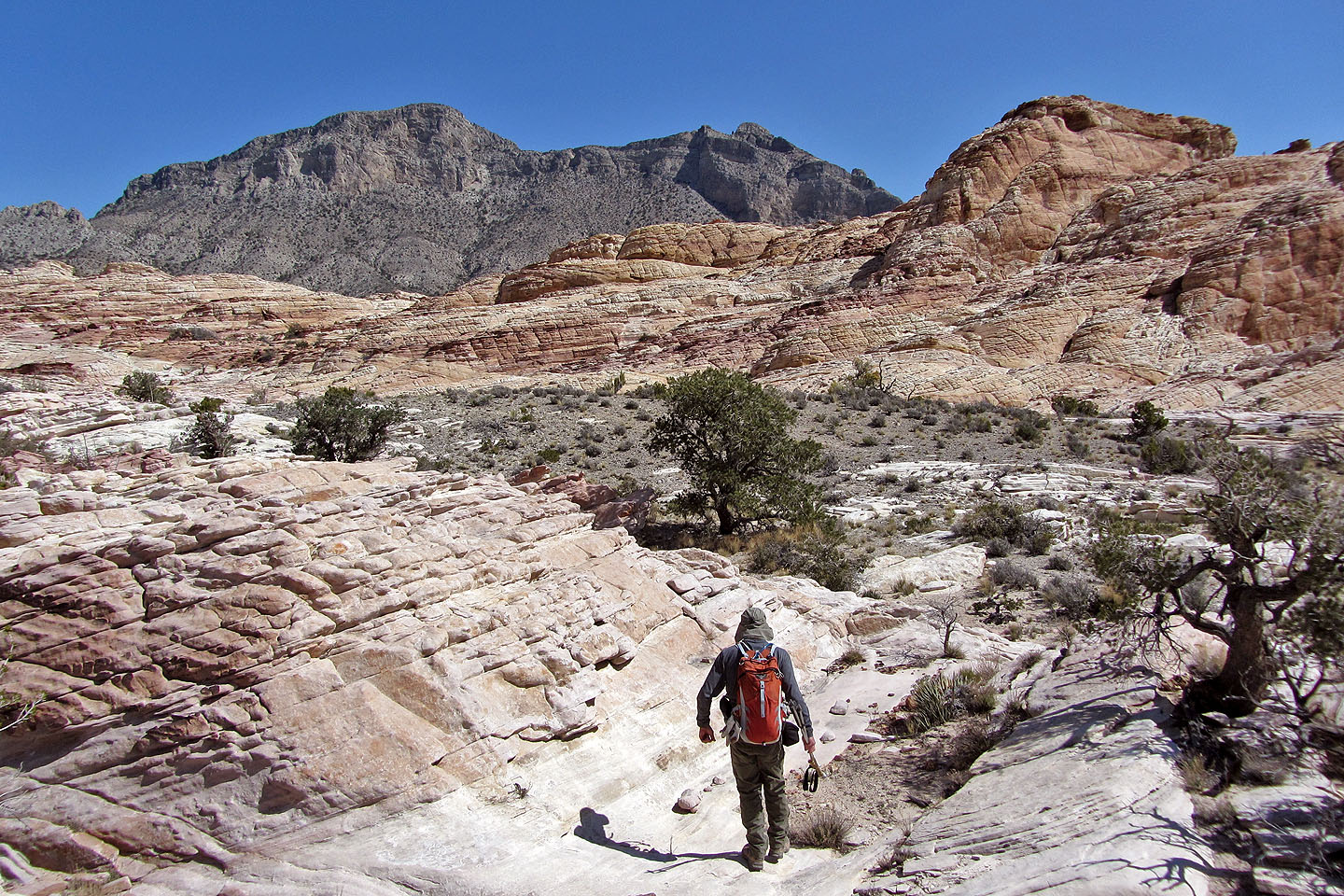 Finally we see Damsel Peak (left). We'll drop into Brownstone Basin below.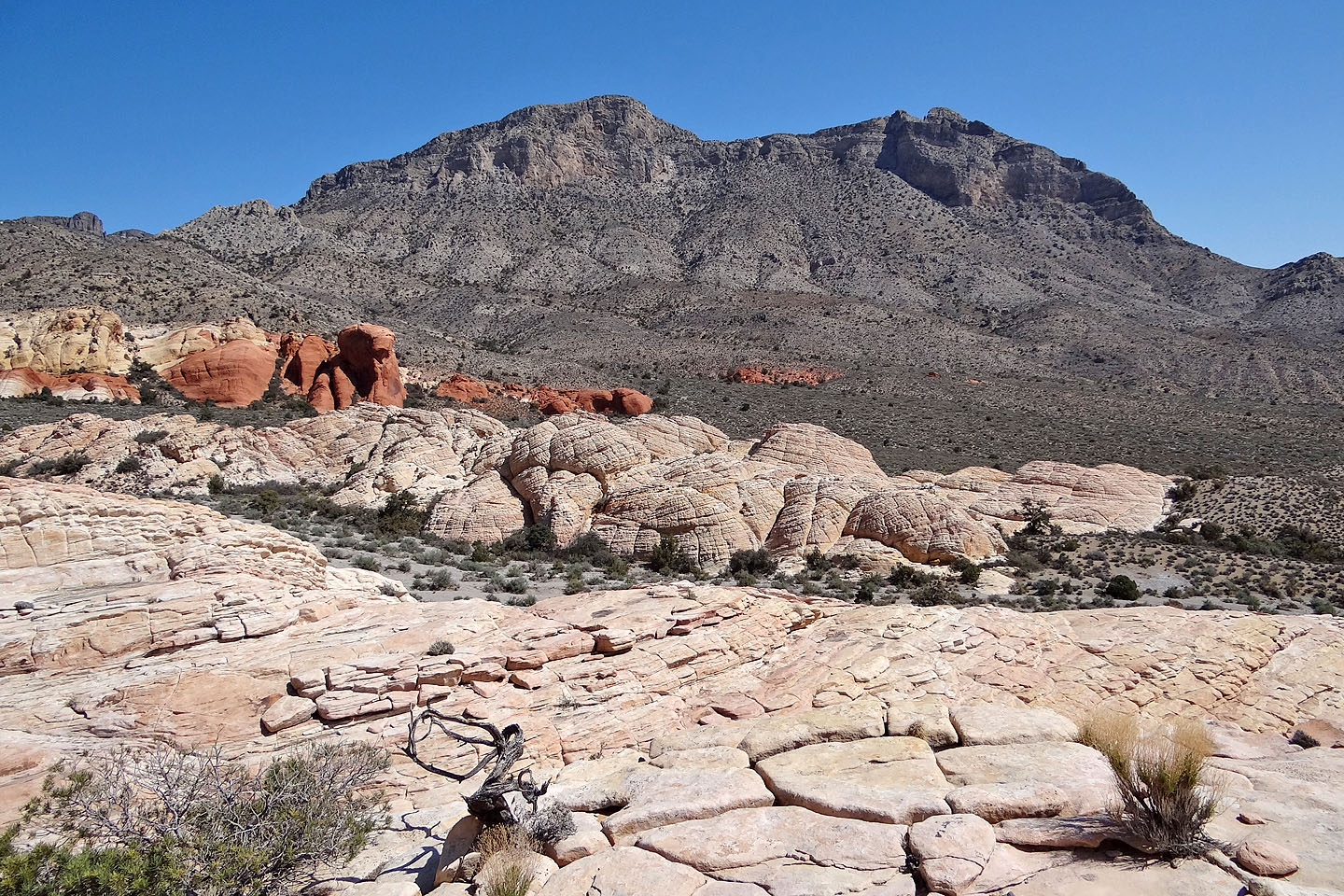 A closer look at Damsel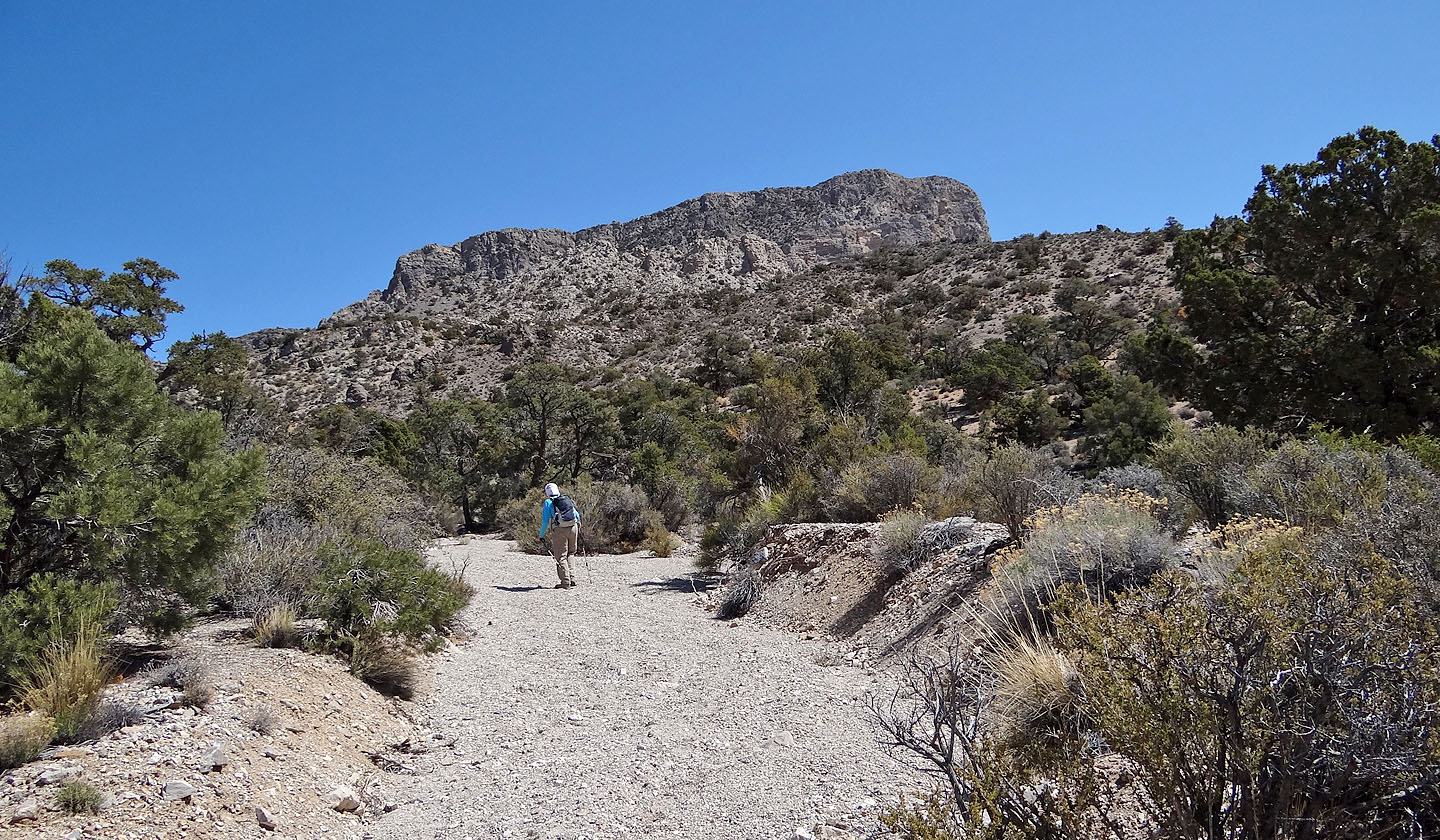 After leaving Brownstone Basin we hiked up a wash towards Damsel Peak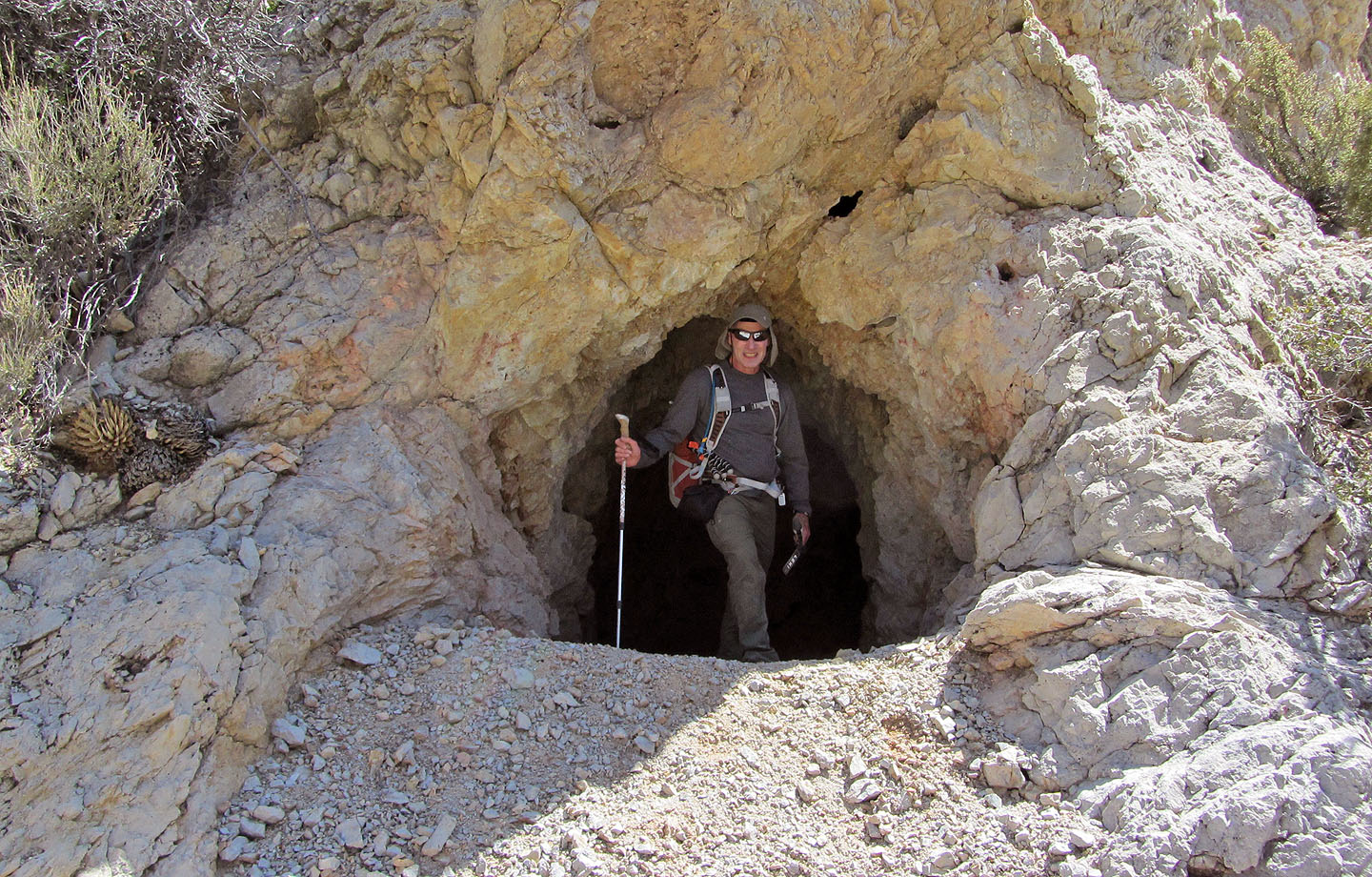 A shallow prospecting cave in the wash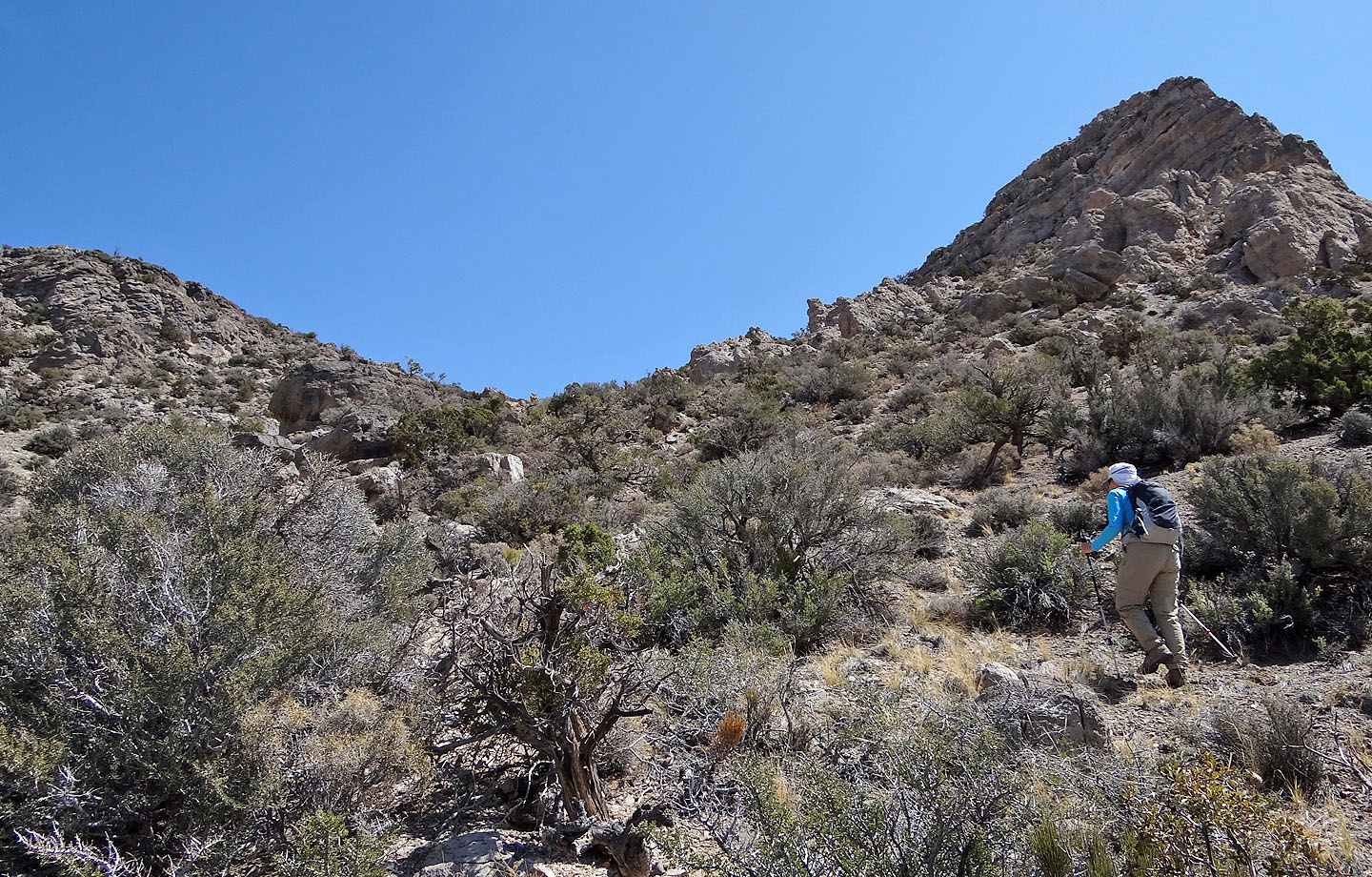 After climbing out of the wash the route goes behind the steep rock on the right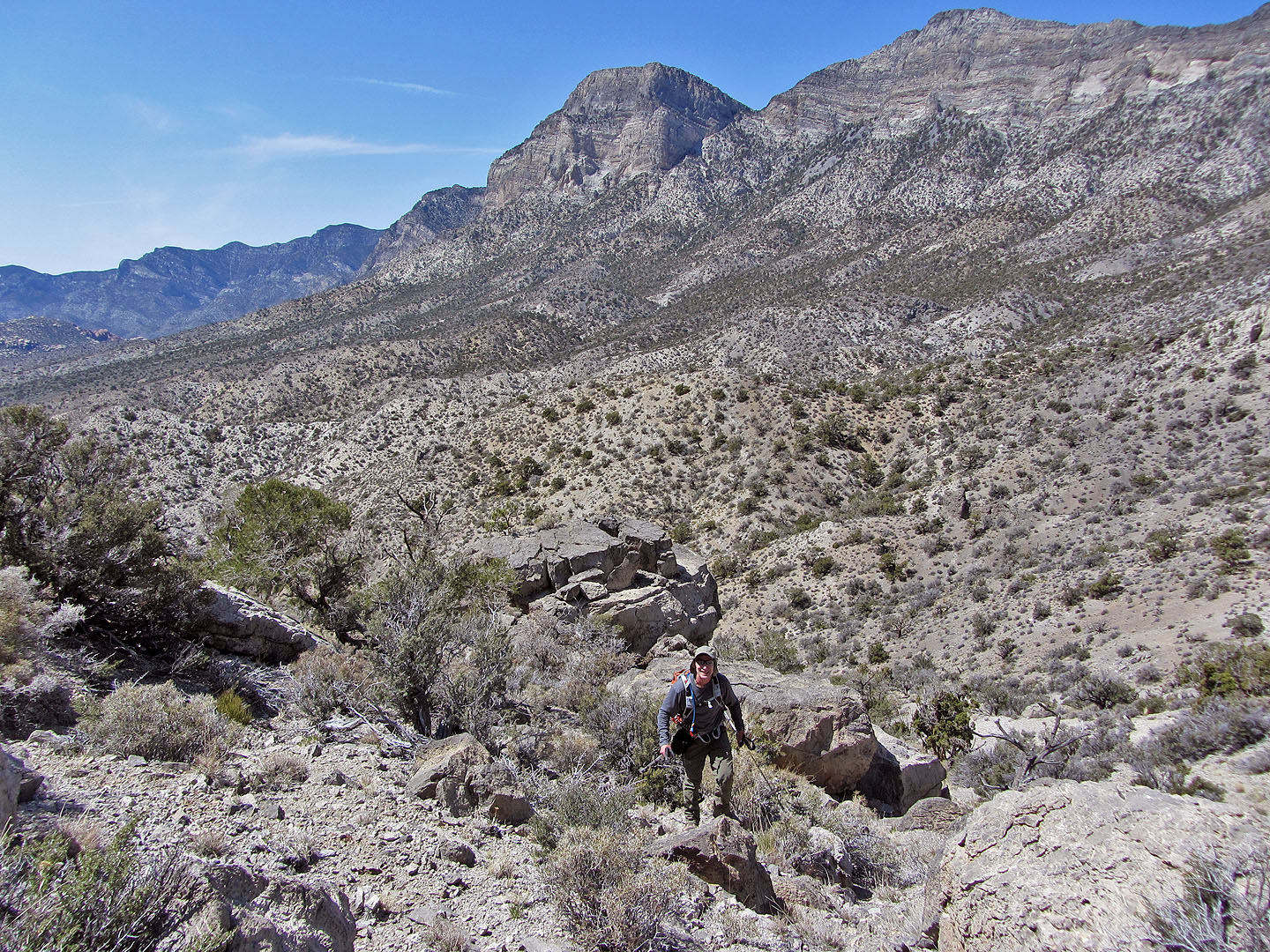 El Padre and La Madre on the right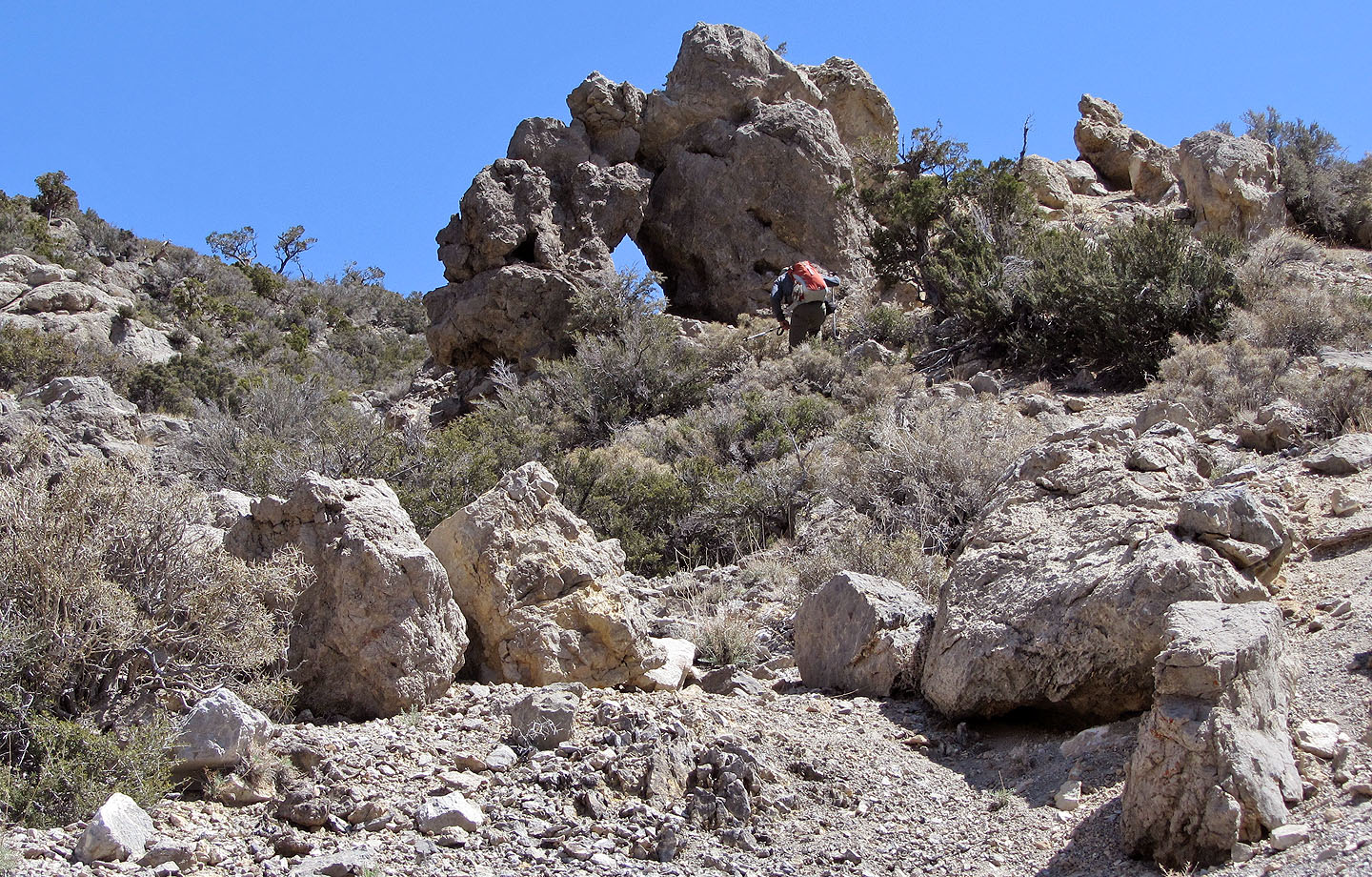 Small arch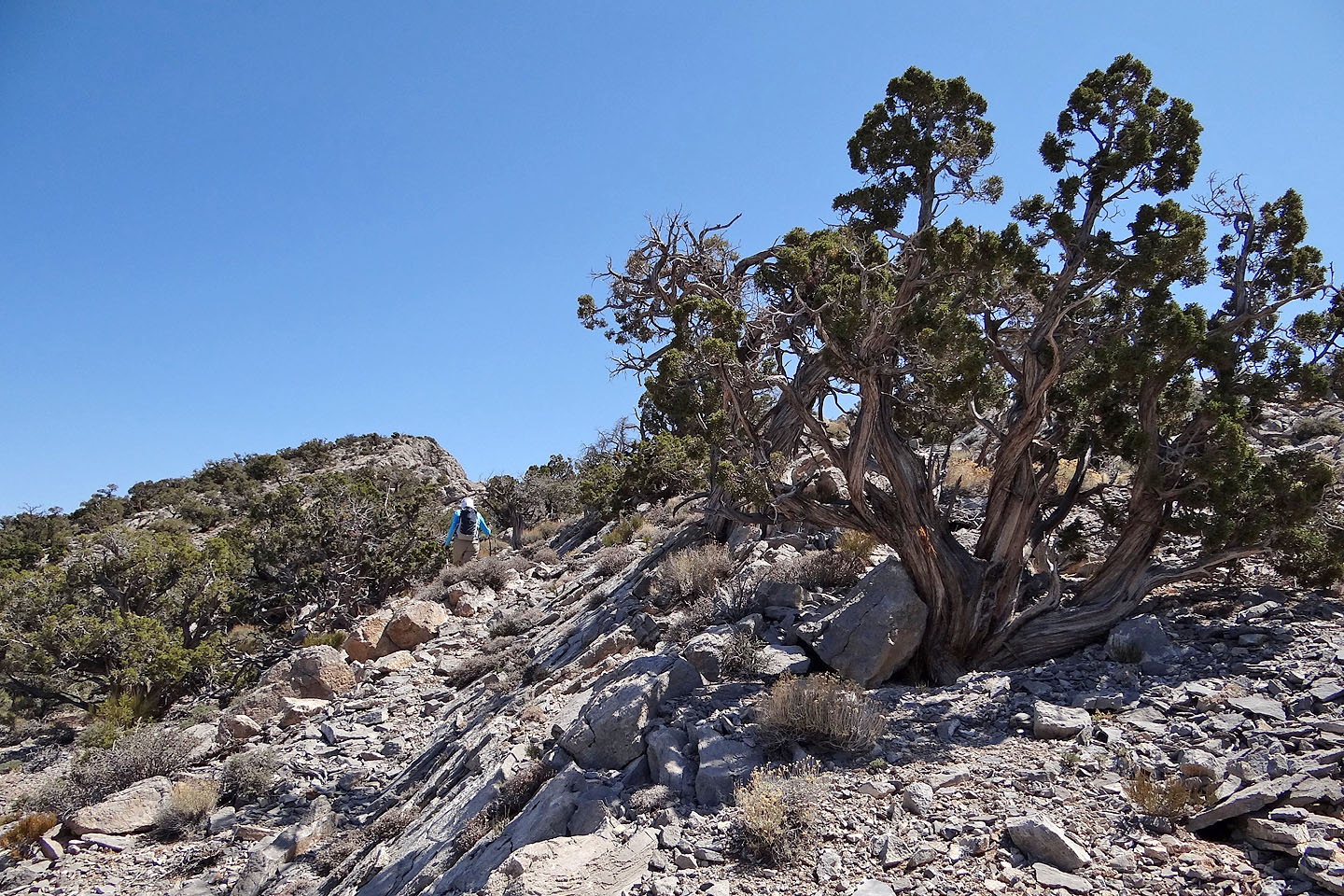 The summit appears in the distance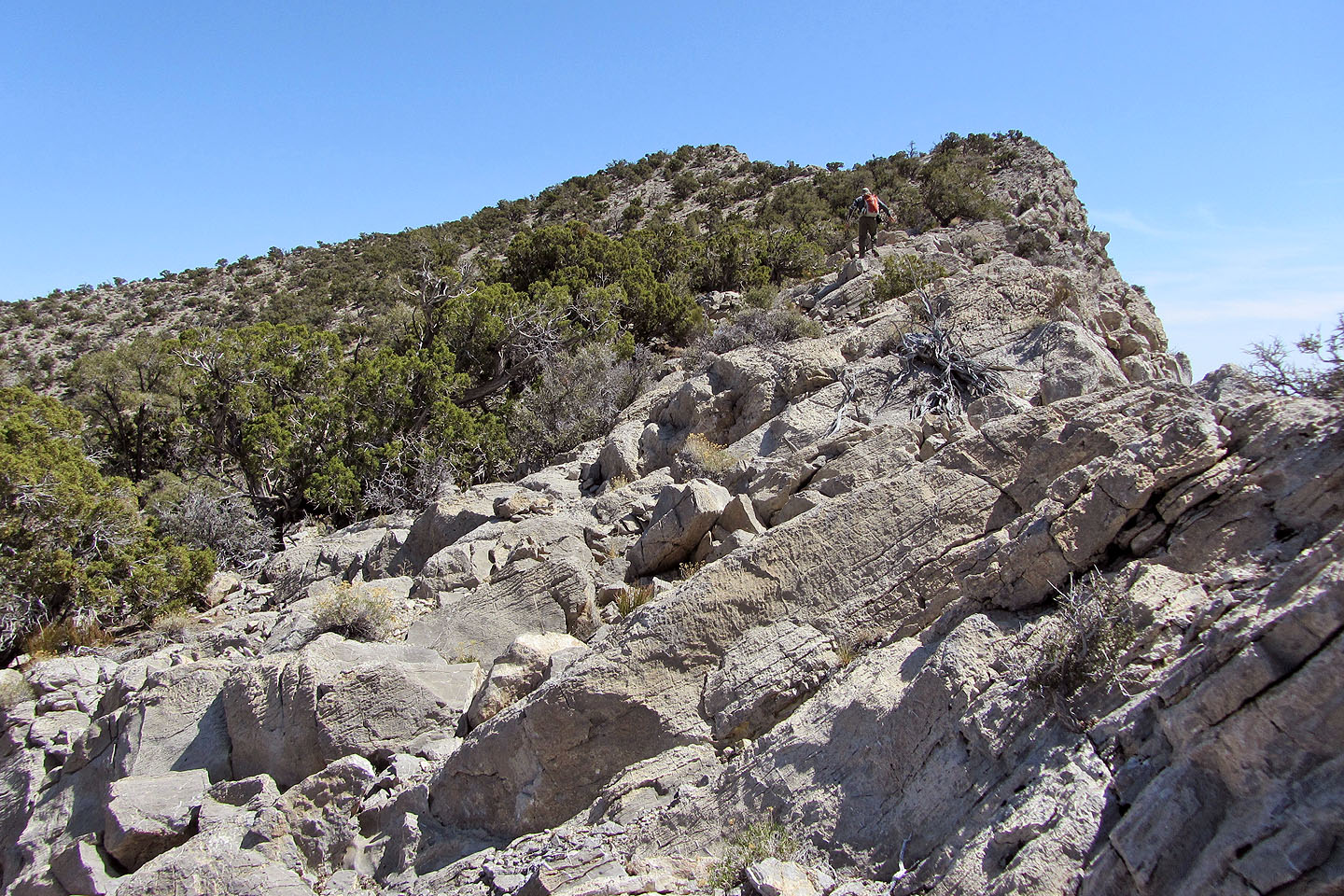 We followed the ridge crest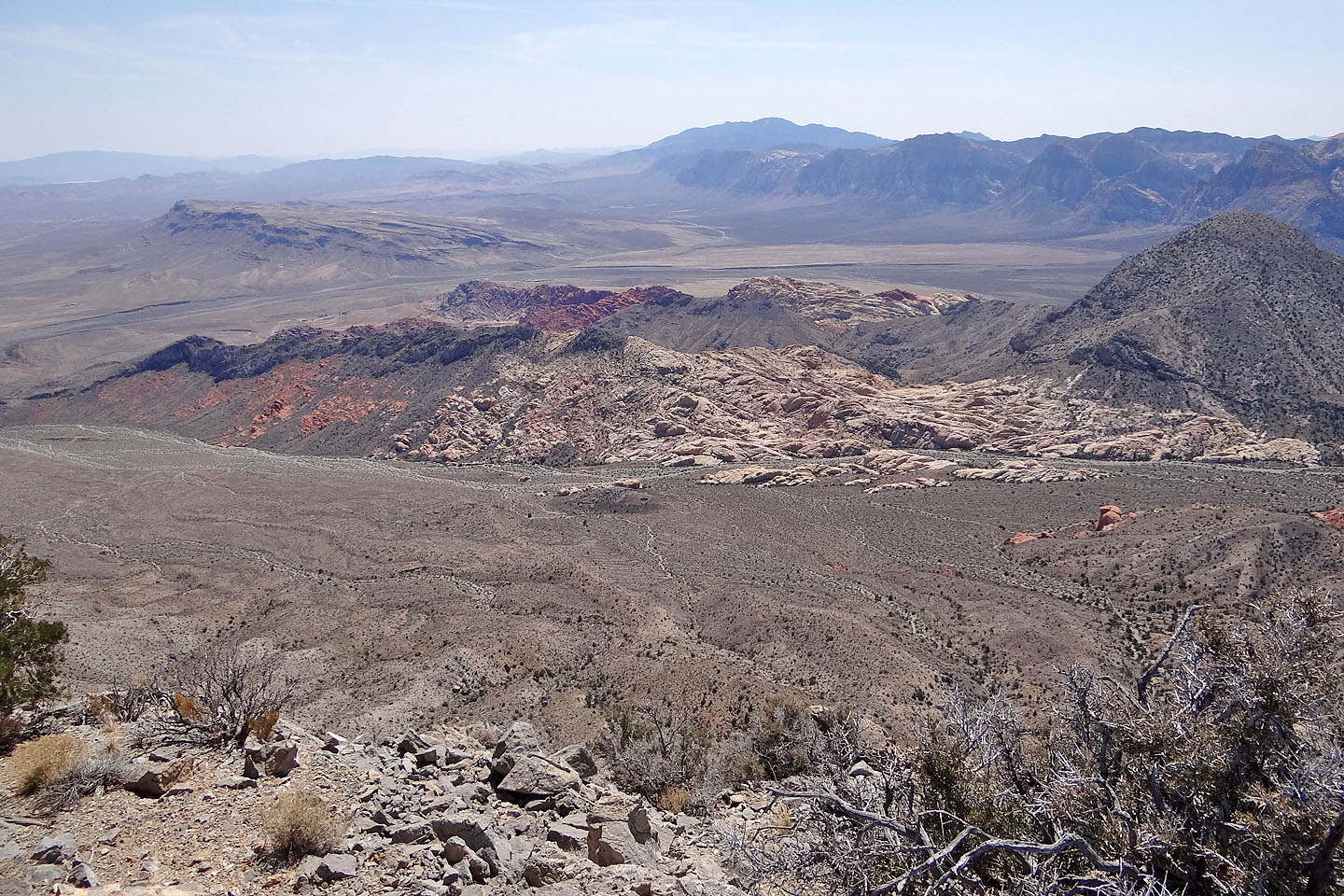 Calico Hills below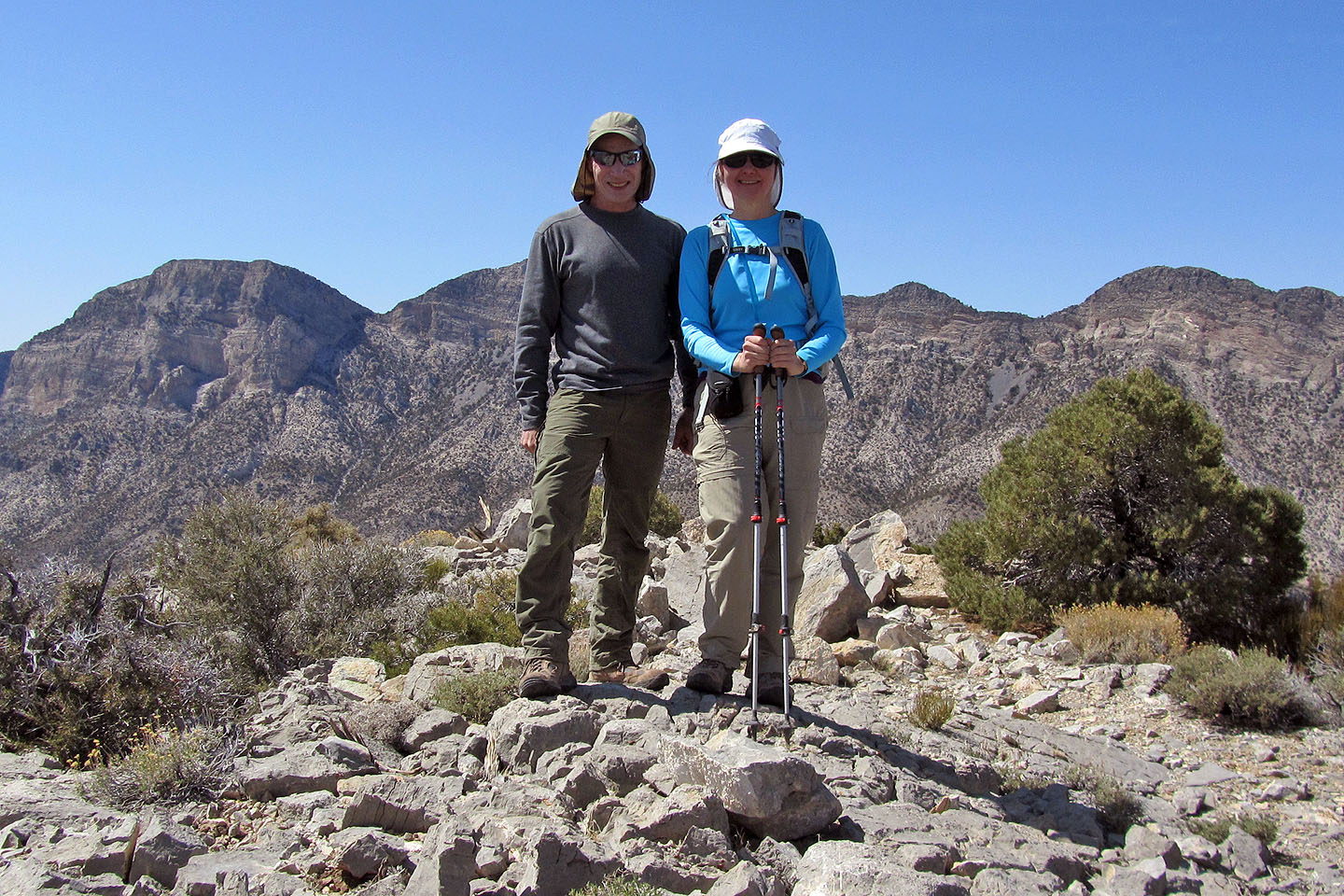 Summit pose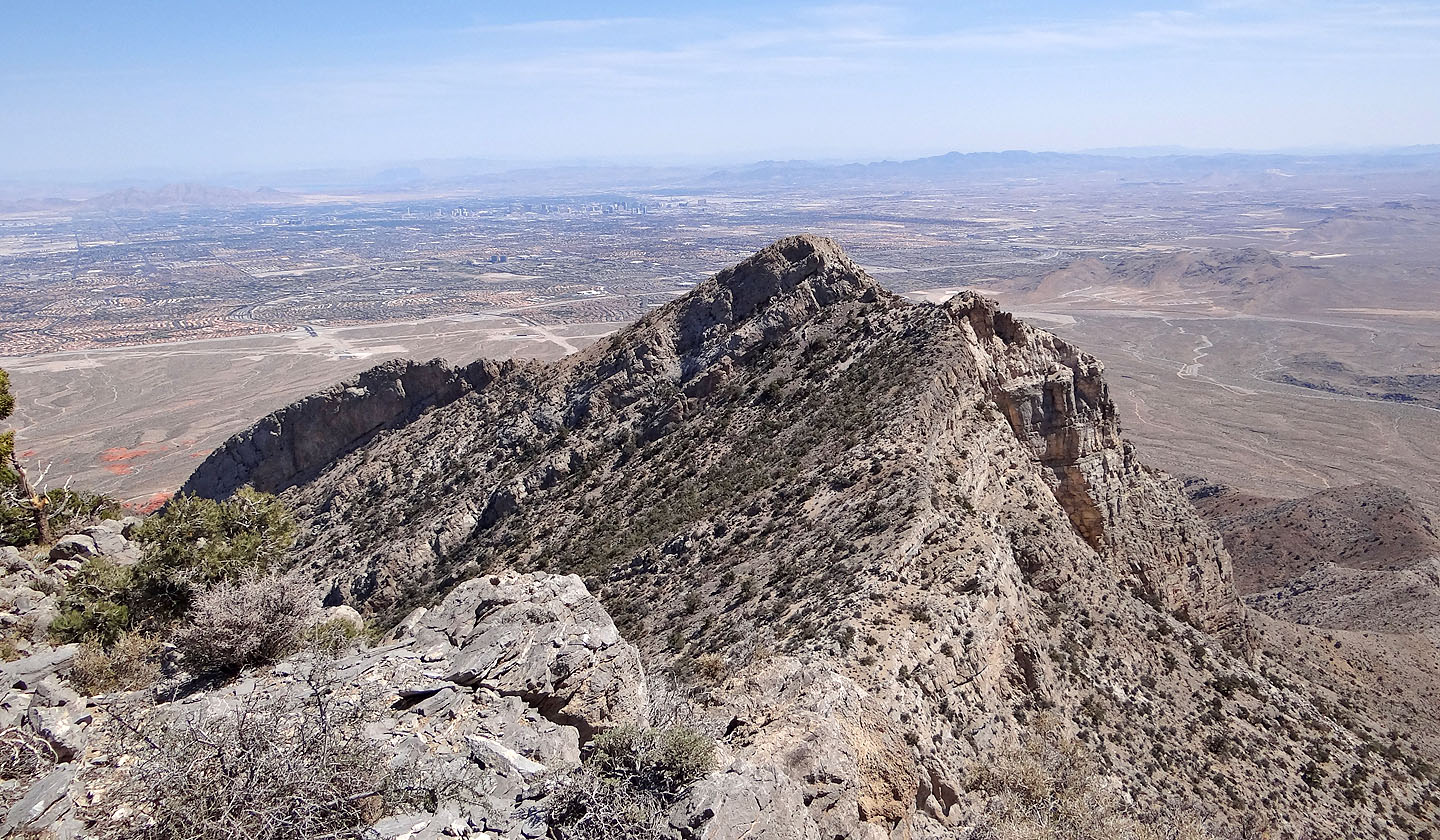 The East Peak of Damsel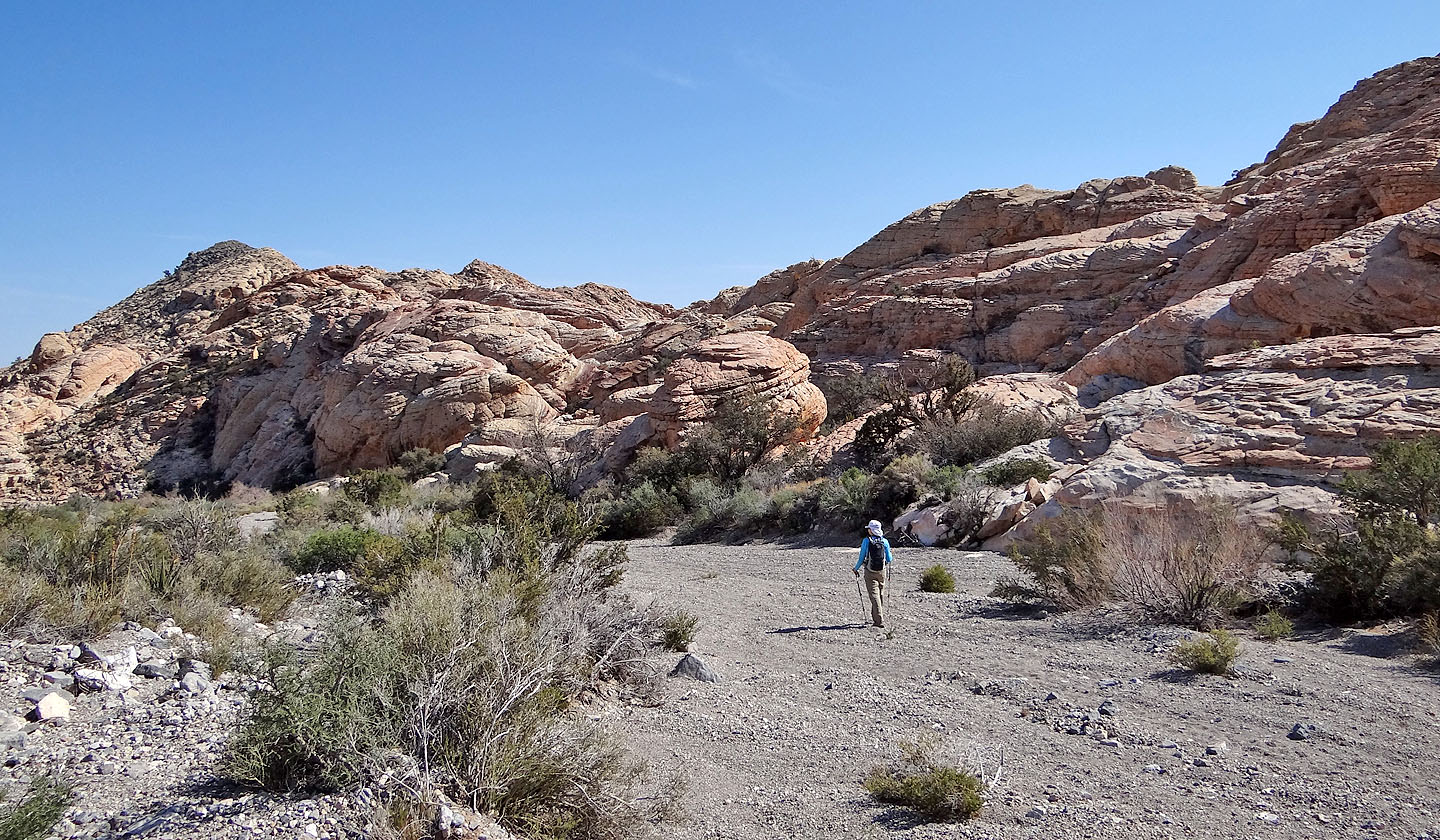 Back at Brownstone Basin, looking for our way back through Calico Hills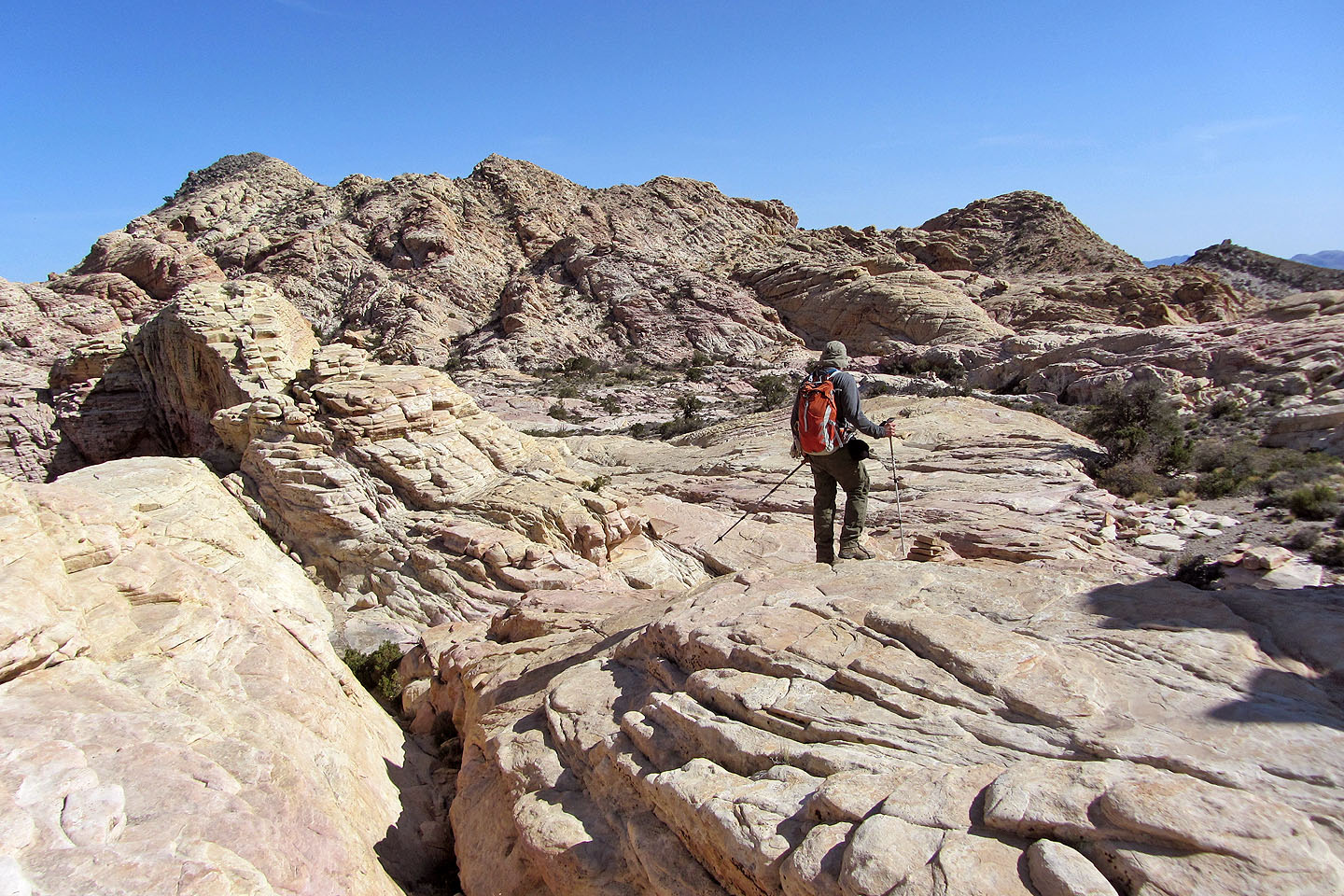 Graycap on the left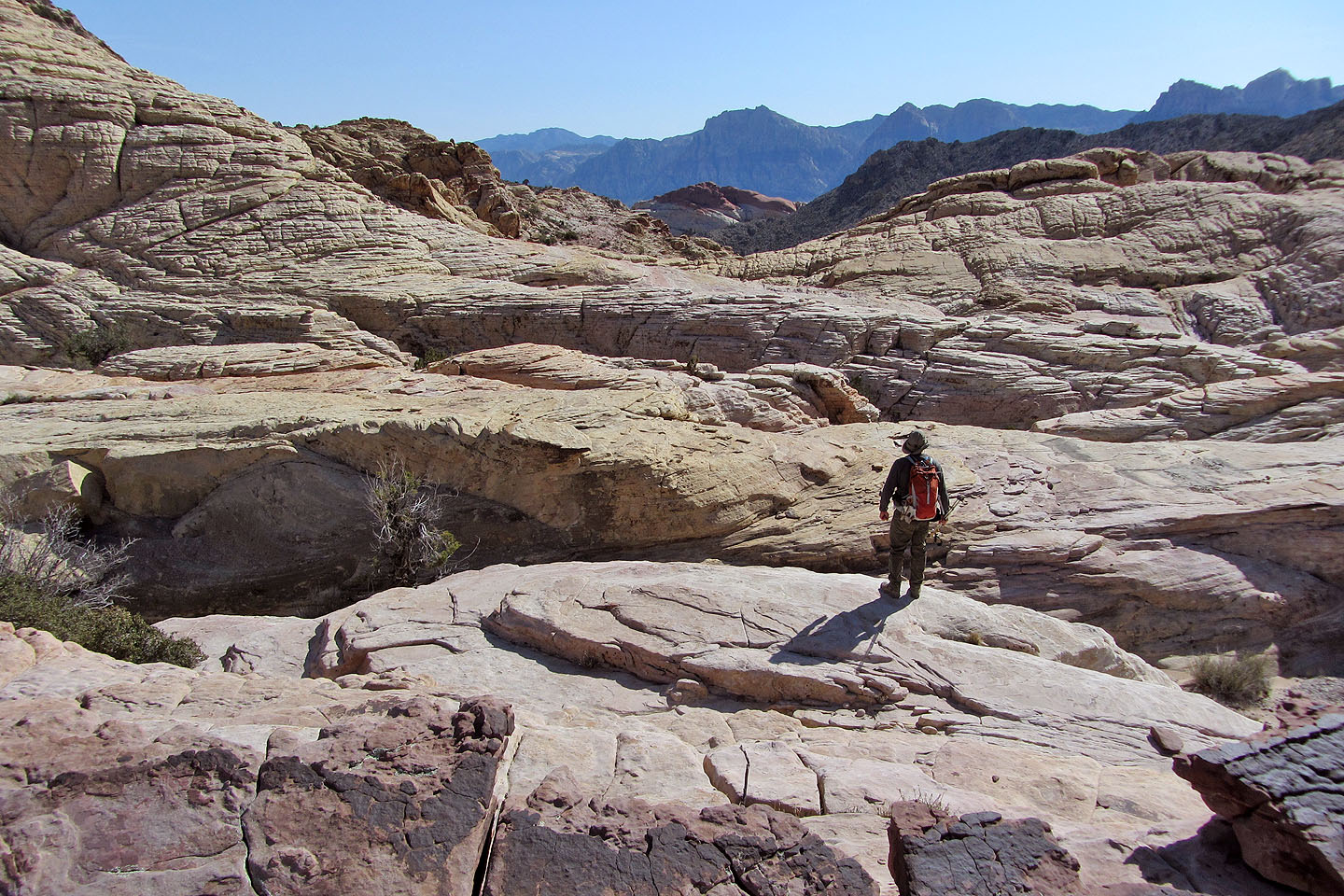 Looking for the route back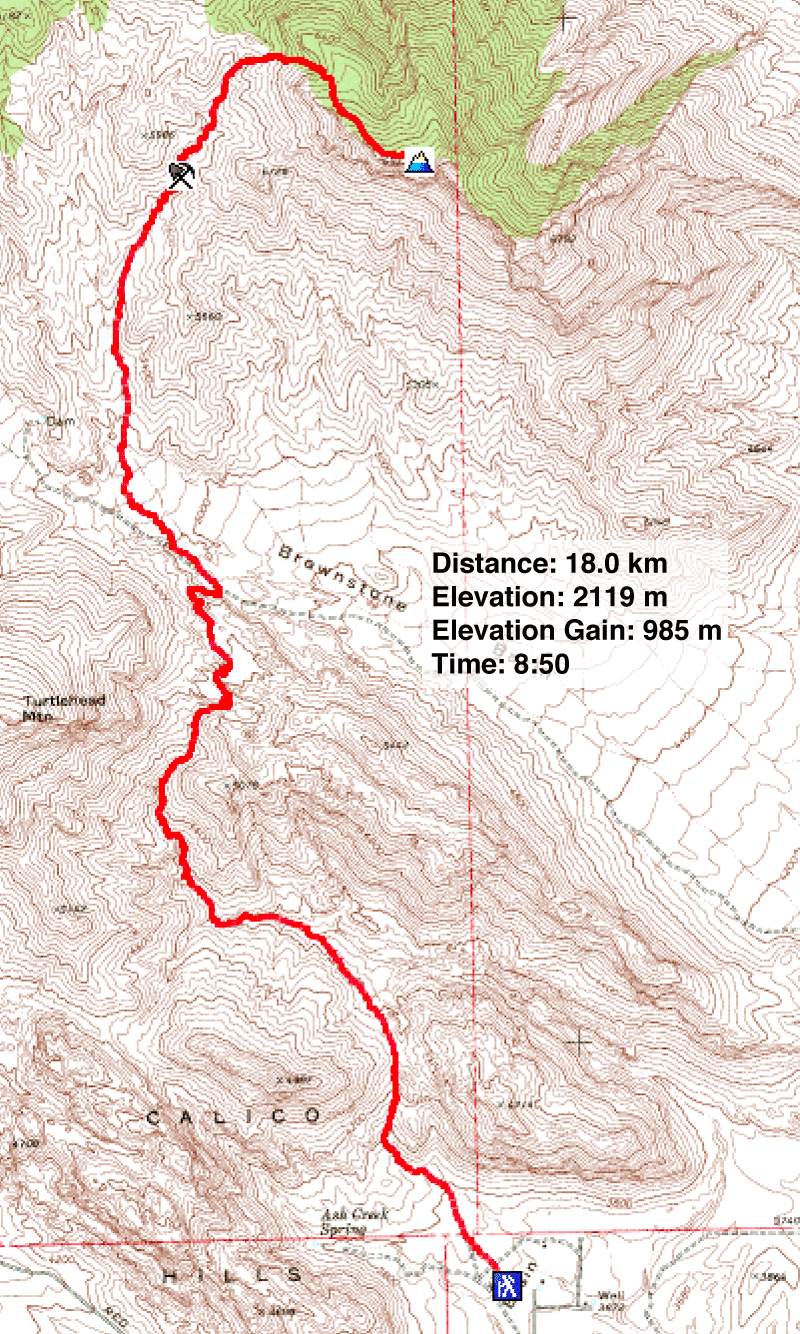 La Madre Mountain Topo (11.2 mi, 6952 ft, 3232 ft)