bobspirko.ca | Home | Canada Trips | US Trips | Hiking | Snowshoeing | MAP | About

Gass Peak
Desert National Wildlife Range, Nevada
April 13, 2014
Gass Peak is a quick study, and route details can be readily found on the Internet. The hike begins on a dirt road and then follows a ridgeline to the summit. Simple. Easy. Not so easy is the drive to the trailhead. While it's a smooth highway driving north of Las Vegas, all bets were off after Dinah and I turned onto Mormon Wells Road. The gravel road quickly degraded so that a high clearance vehicle was required. Soon we were bouncing down a rough road while dodging thorny roadside bushes that threatened to scratch our rented RAV4. After kicking up dust for an hour, we were thankful to arrive at the trailhead. We started walking up the road.
In a short time, we reached the base of the ridge. We left the road and started up. Although the vistas behind us opened up, I found the desert scenery underwhelming. There was little to do other than trudge up the ridge. Nor did we see much wildlife, although we did encounter a few horned lizards, creatures so ugly that they appeared cute.
At first, we only found smatterings of trail on the ridge, but as we climbed, they coalesced into a well-defined path, and the summit, marked with a communication tower, grew nearer. In the final stretch to the top of Gass Peak, Las Vegas sprawled below us while Mount Hayford and Sheep Peak towered well above us in the distance.
Then we were on the summit. On a clear day, the views might be inspiring, but today dust driven by high winds veiled distant vistas. We took photos and frivoled on the summit for a while before returning to our car. Gass Peak may not be as interesting as other desert peaks, but it is popular and we were glad to add it to our list of Las Vegas hikes.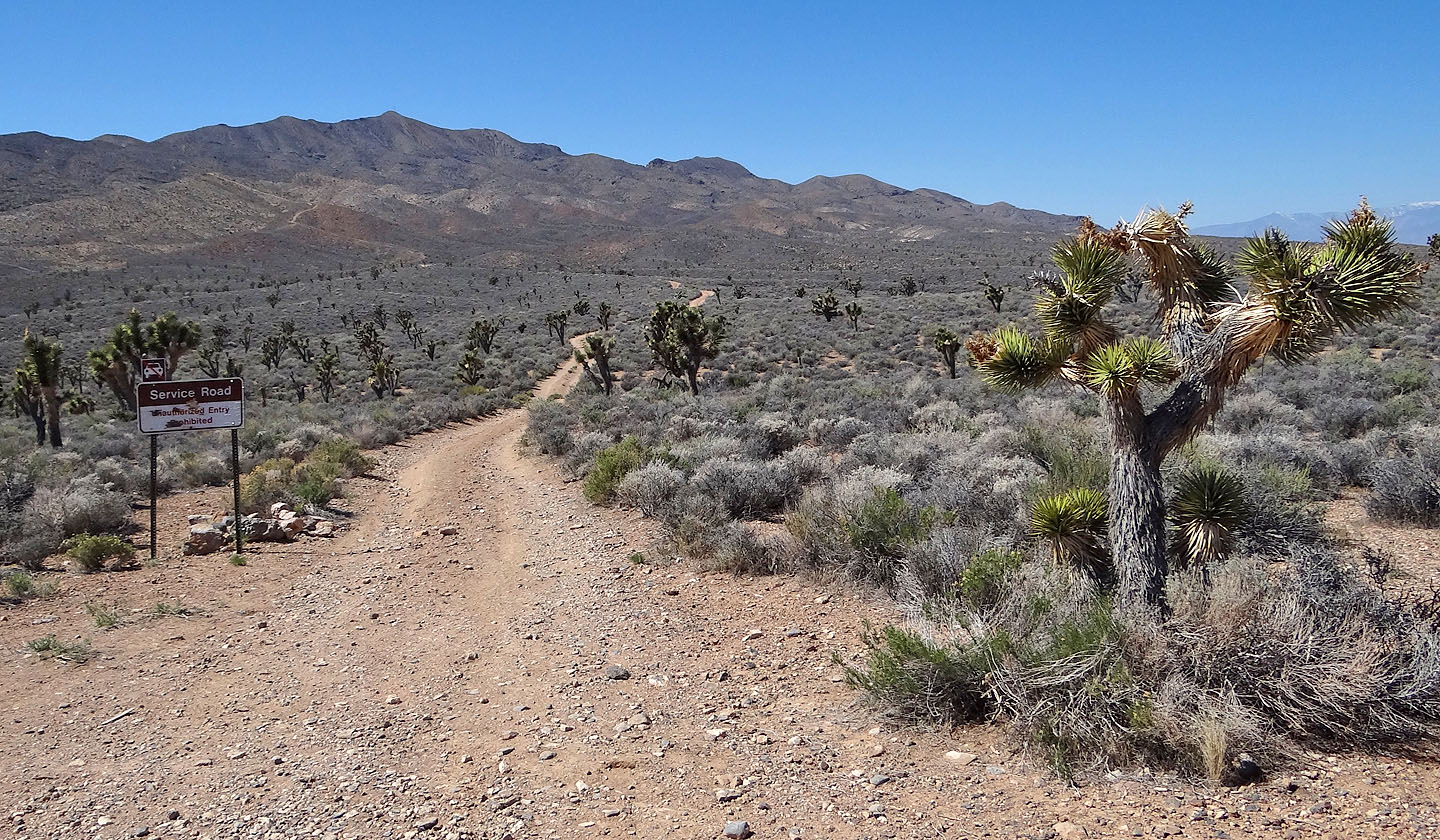 Gass Peak seen from the trailhead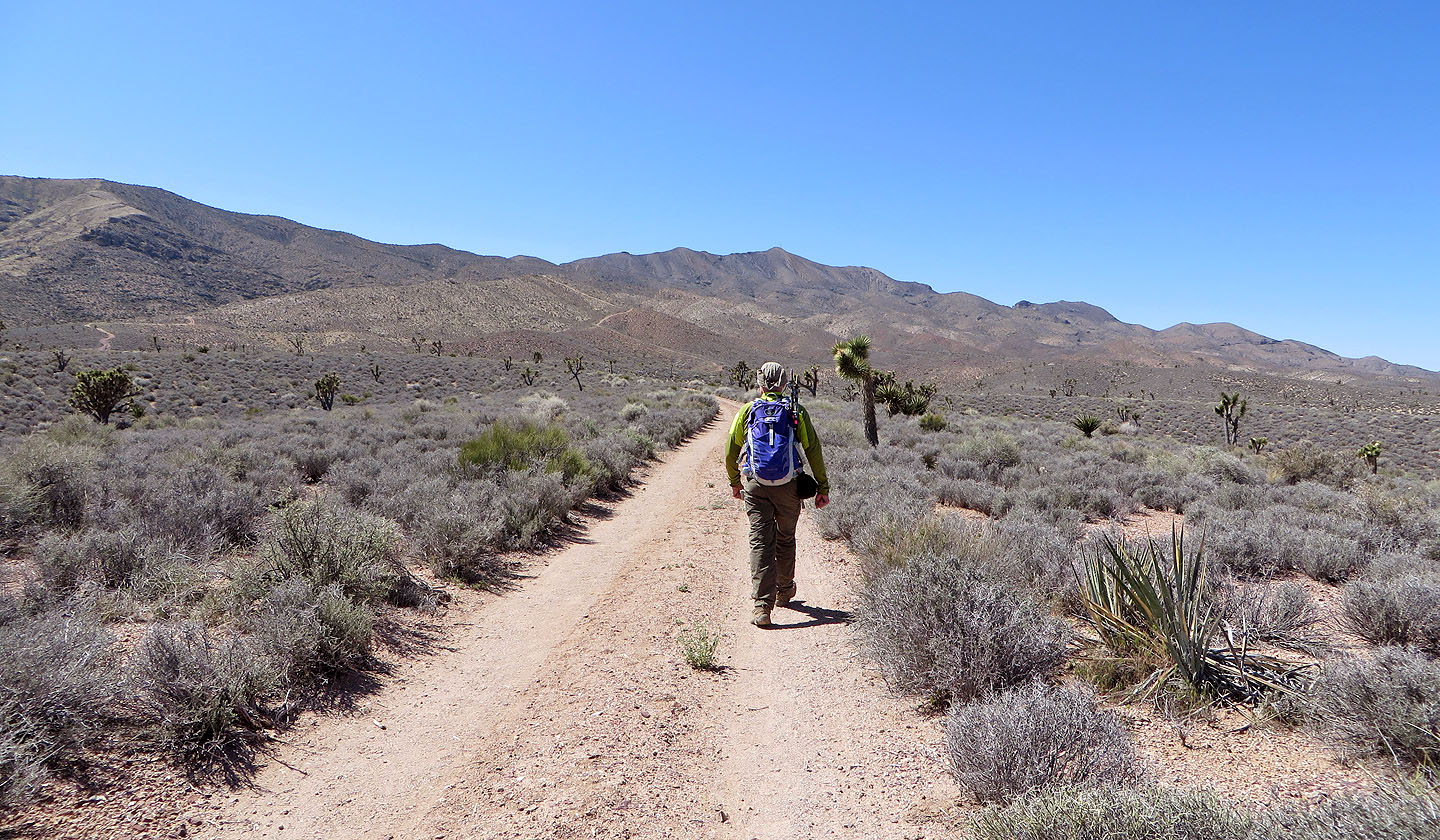 Hiking up the road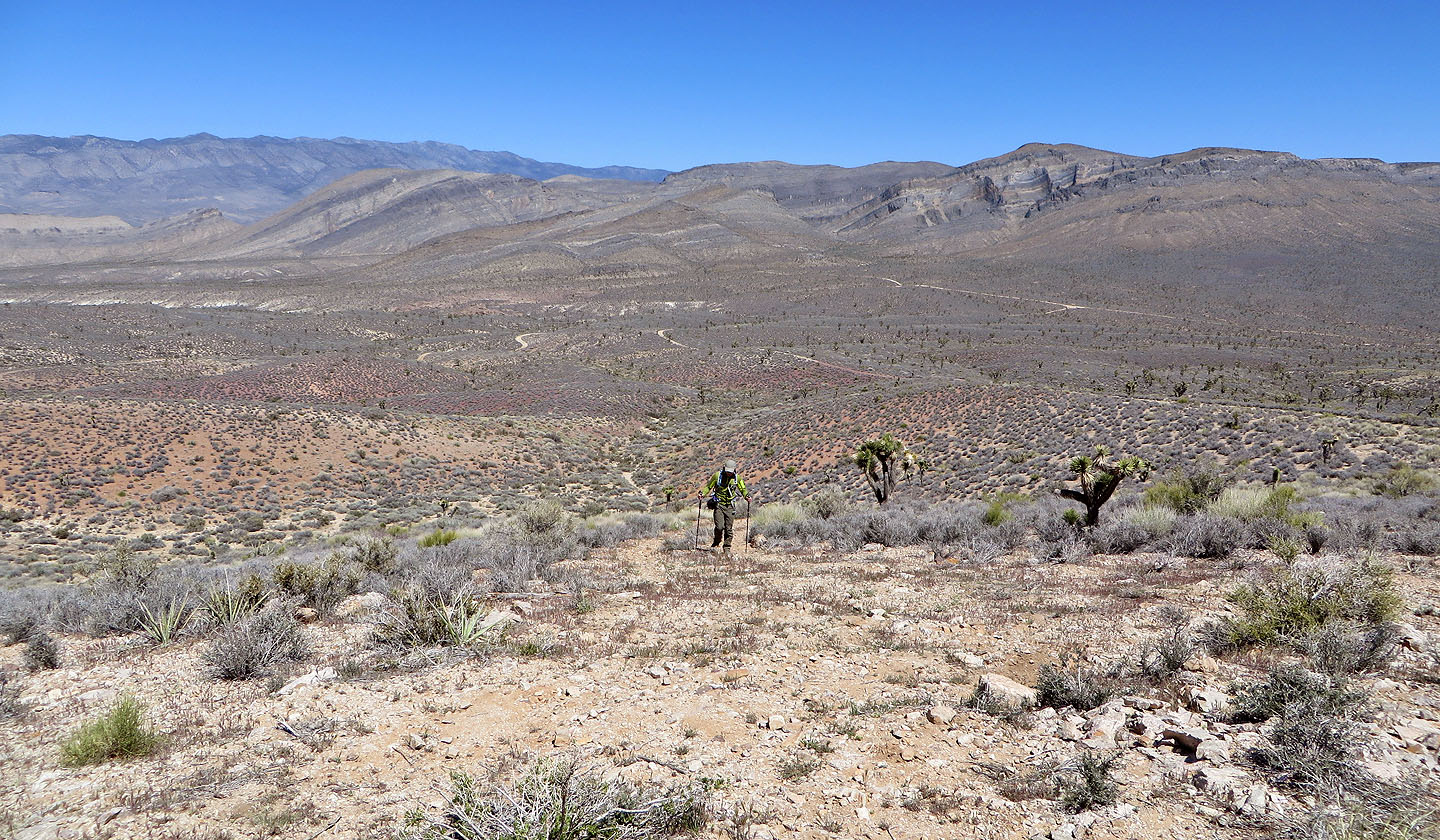 Looking back after we starting climbing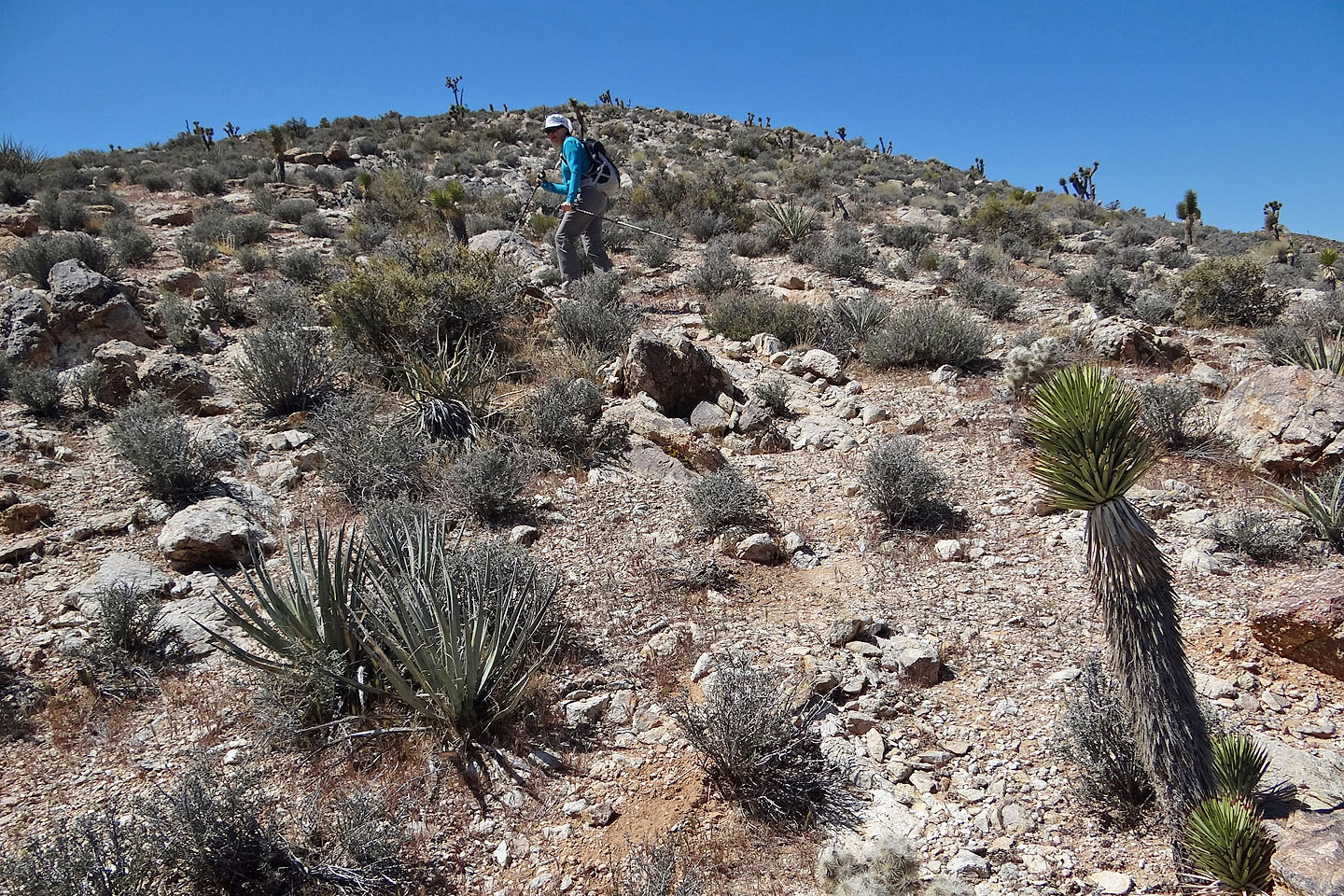 After leaving the road we started up the ridge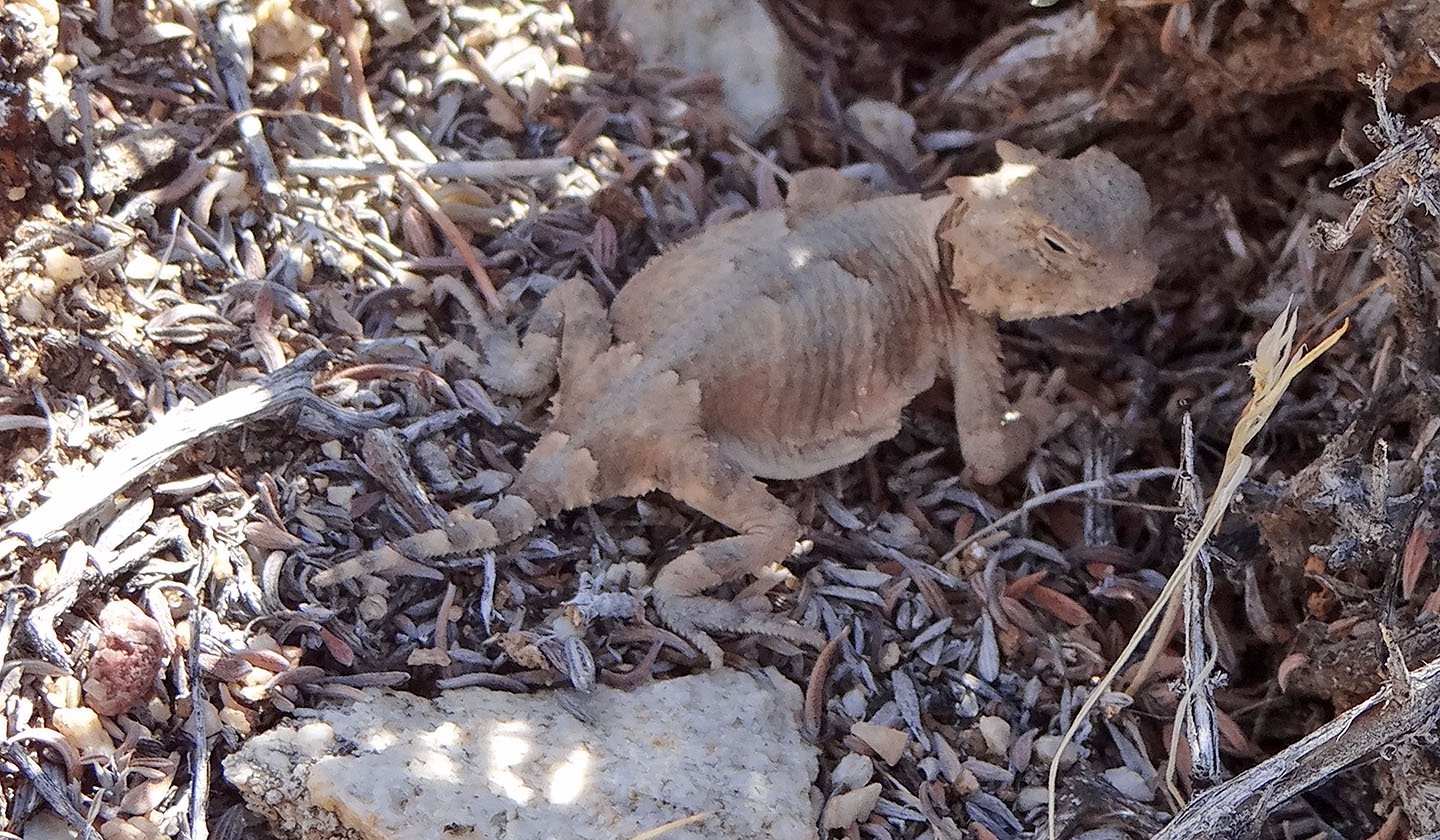 This juvenile horned lizard was only a couple inches long (mouse over to see an adult)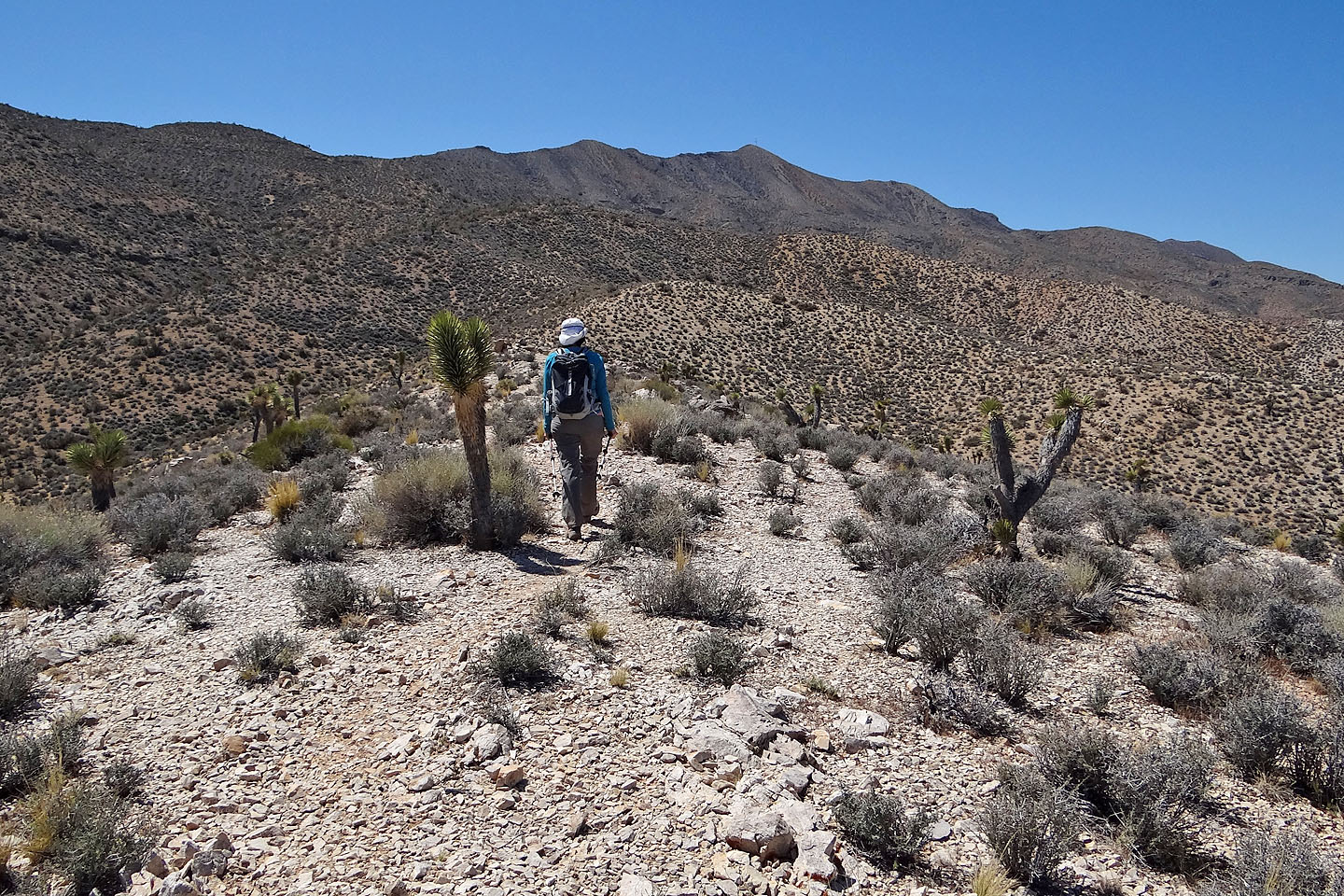 The route closely follows a ridgeline to the summit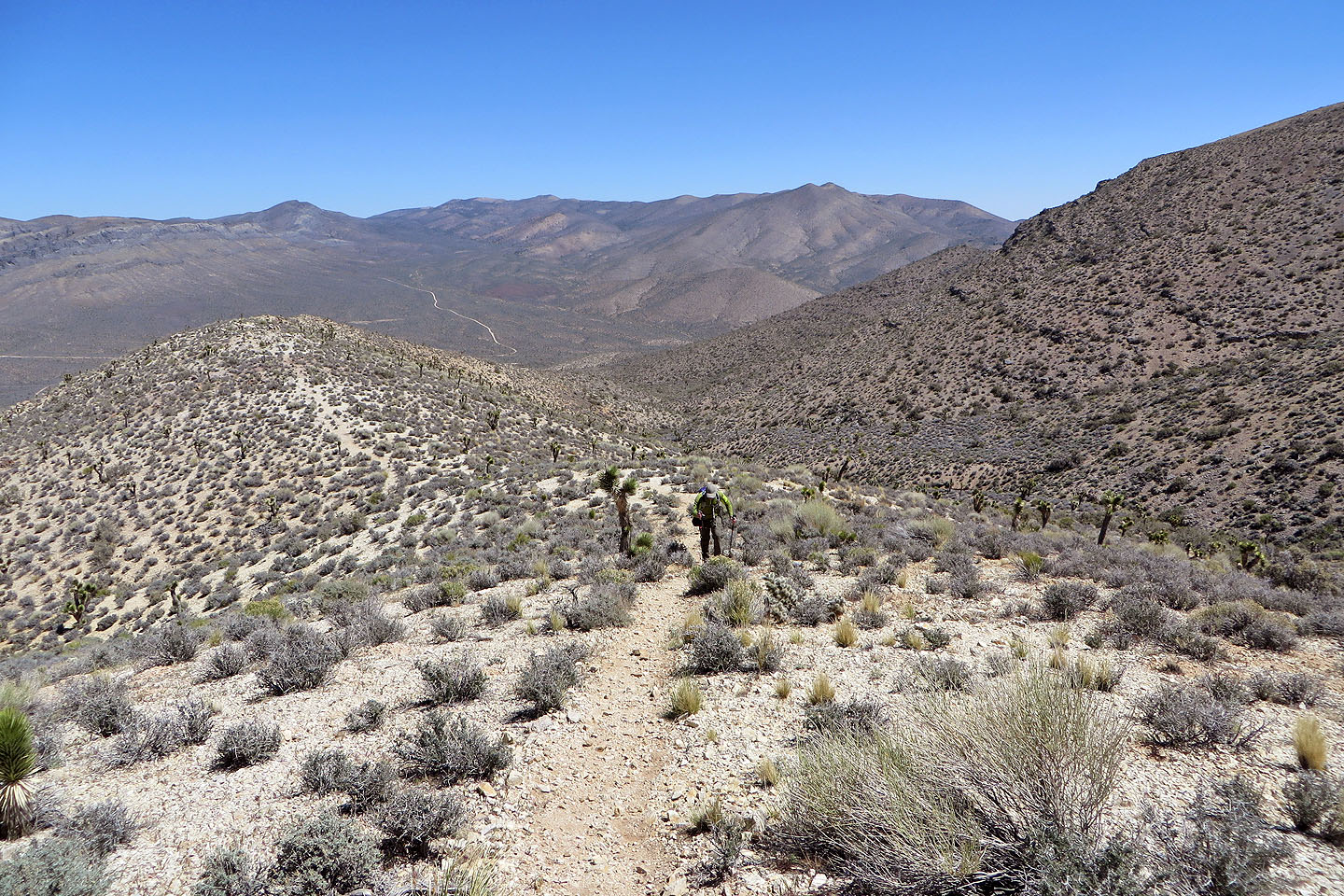 Looking back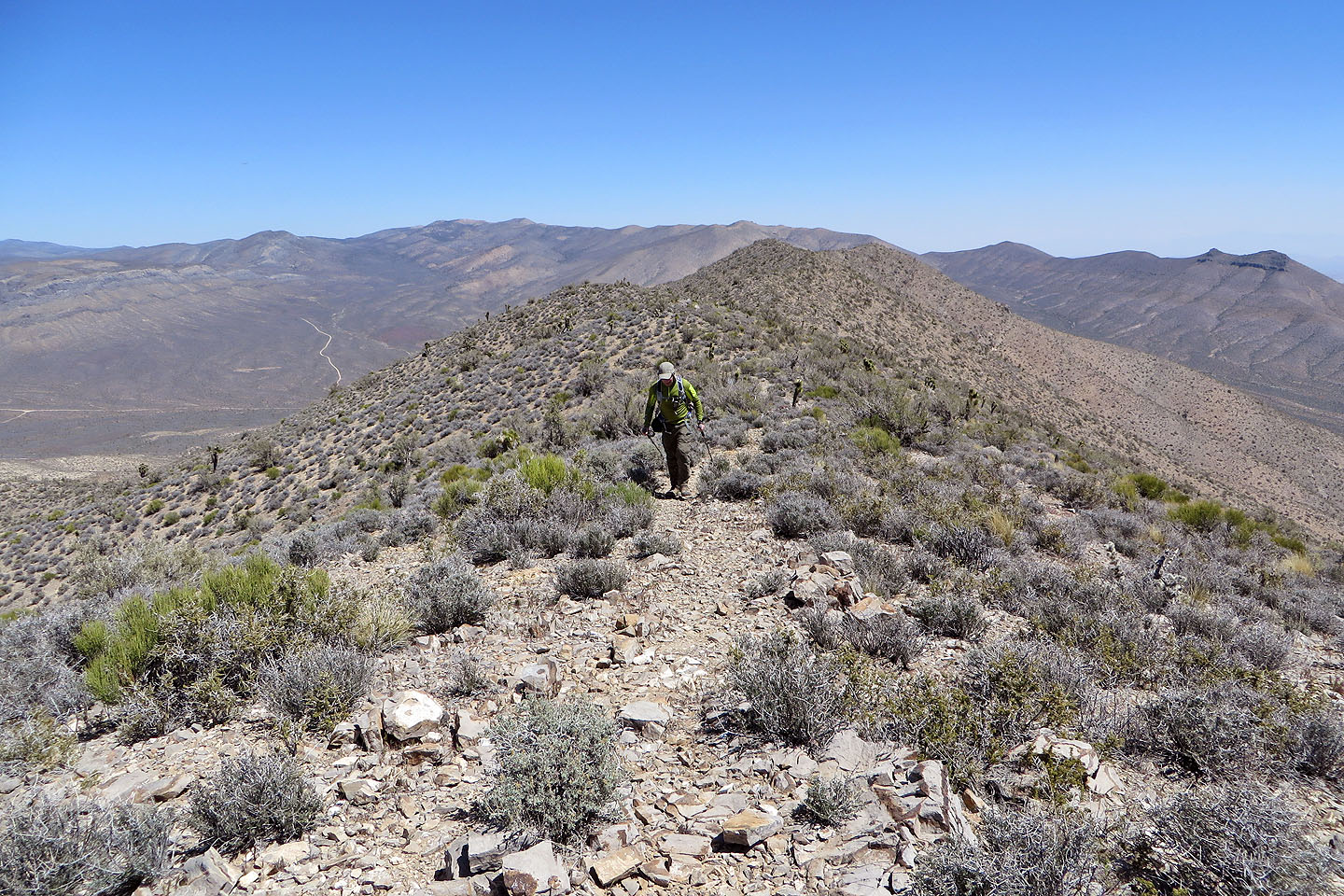 After leaving the road, the route runs over three small rises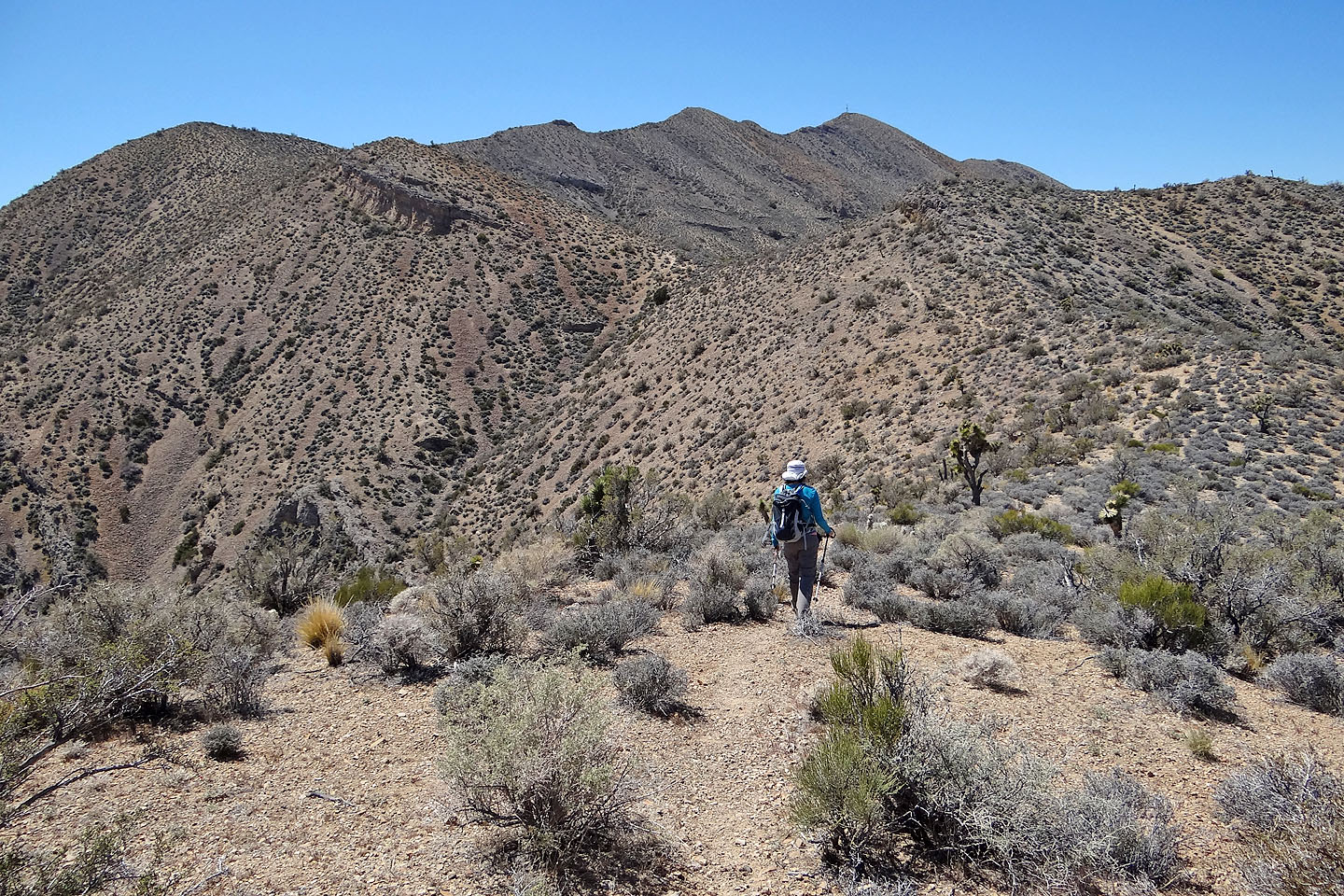 We're close enough to make out the communications tower on the summit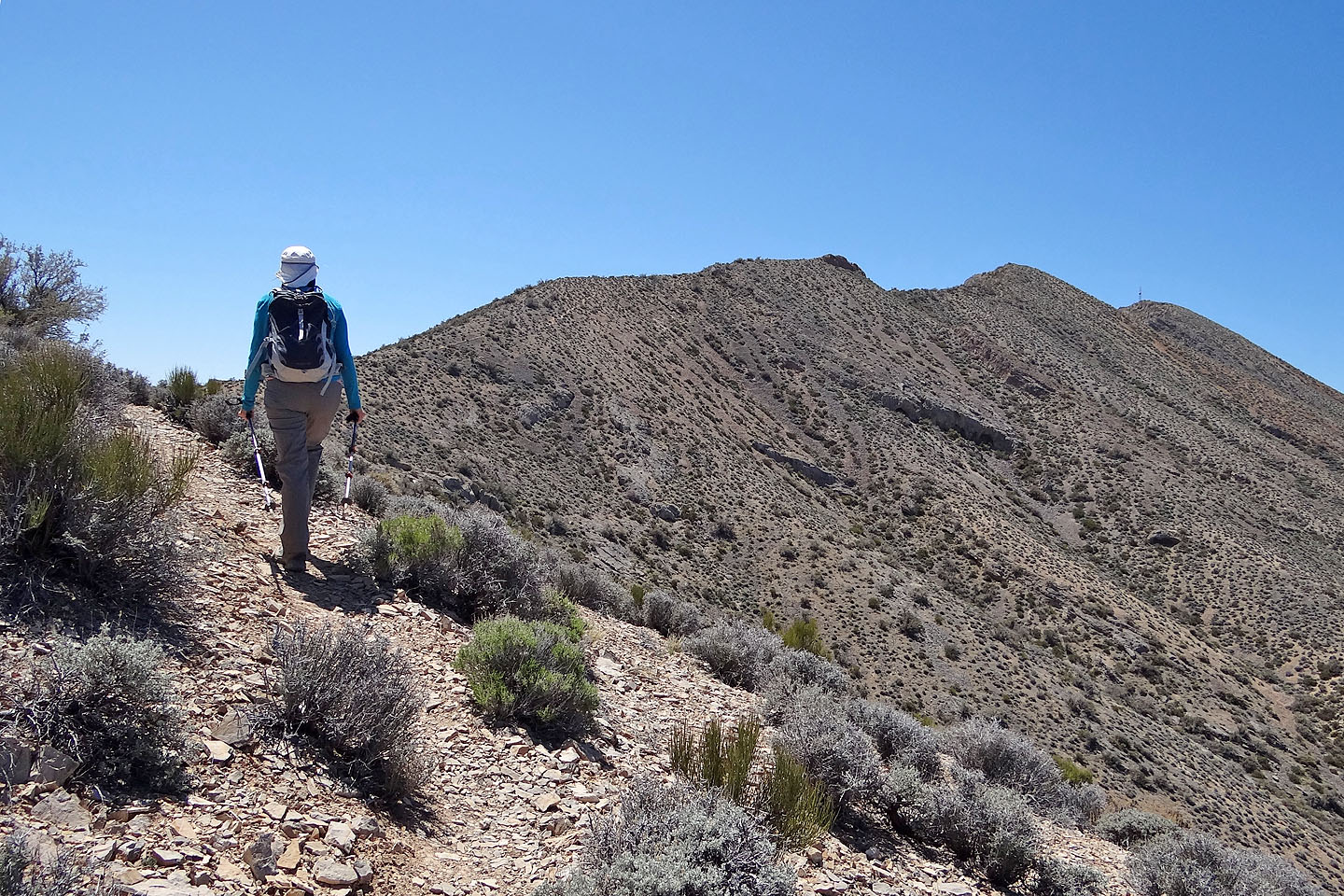 The trail doesn't run over all the high points ahead, but skirts around them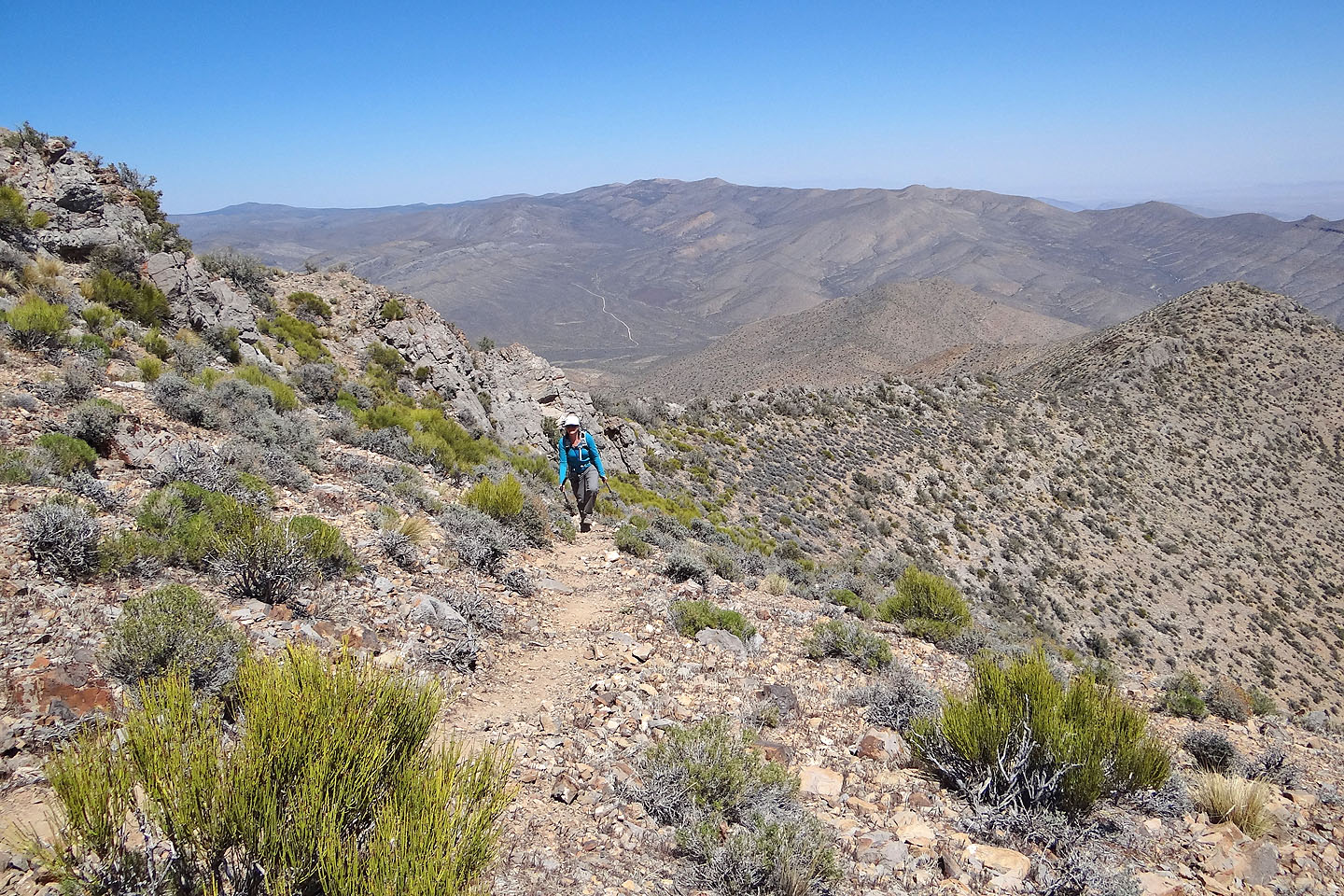 Looking back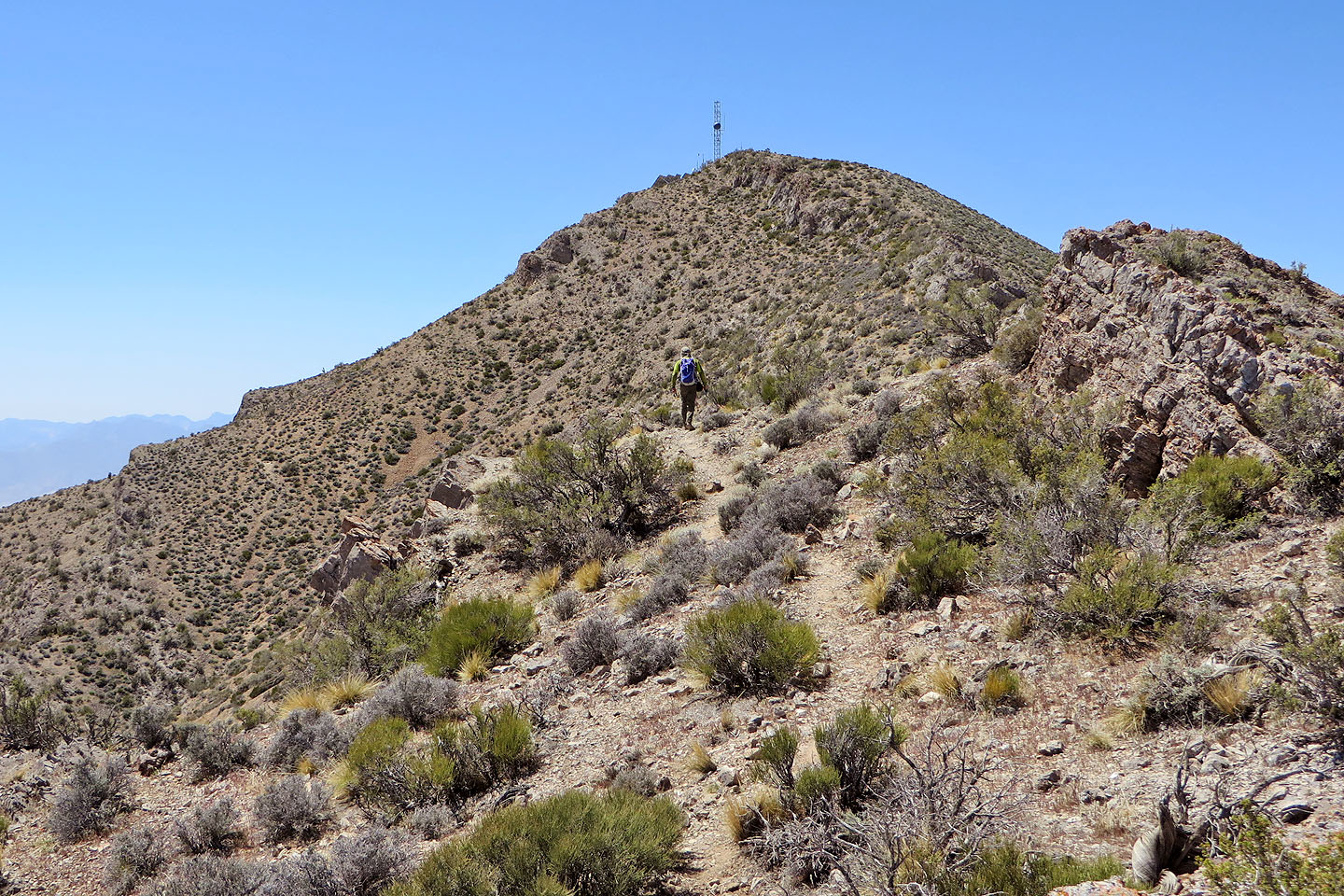 The final leg to the summit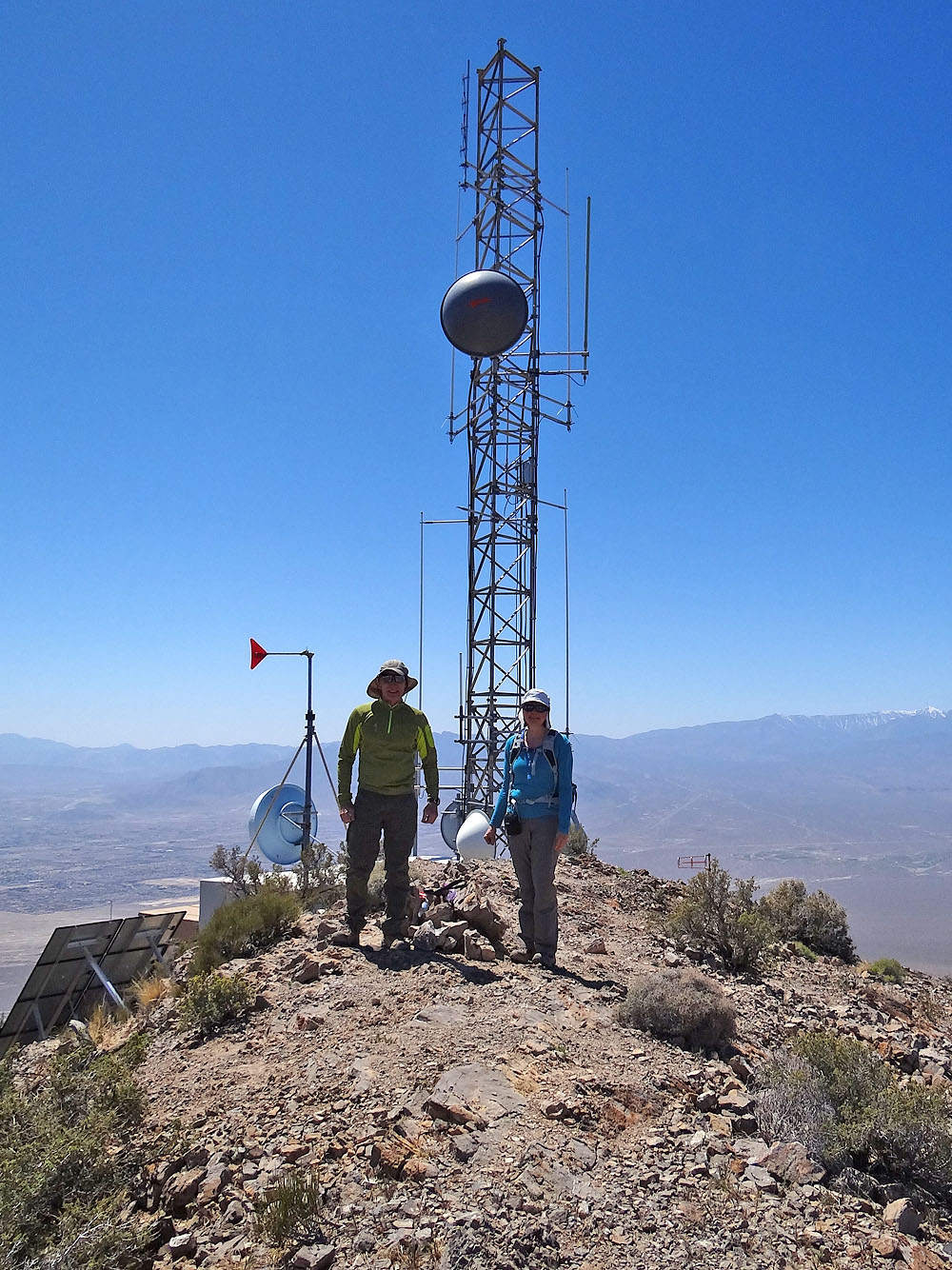 On the summit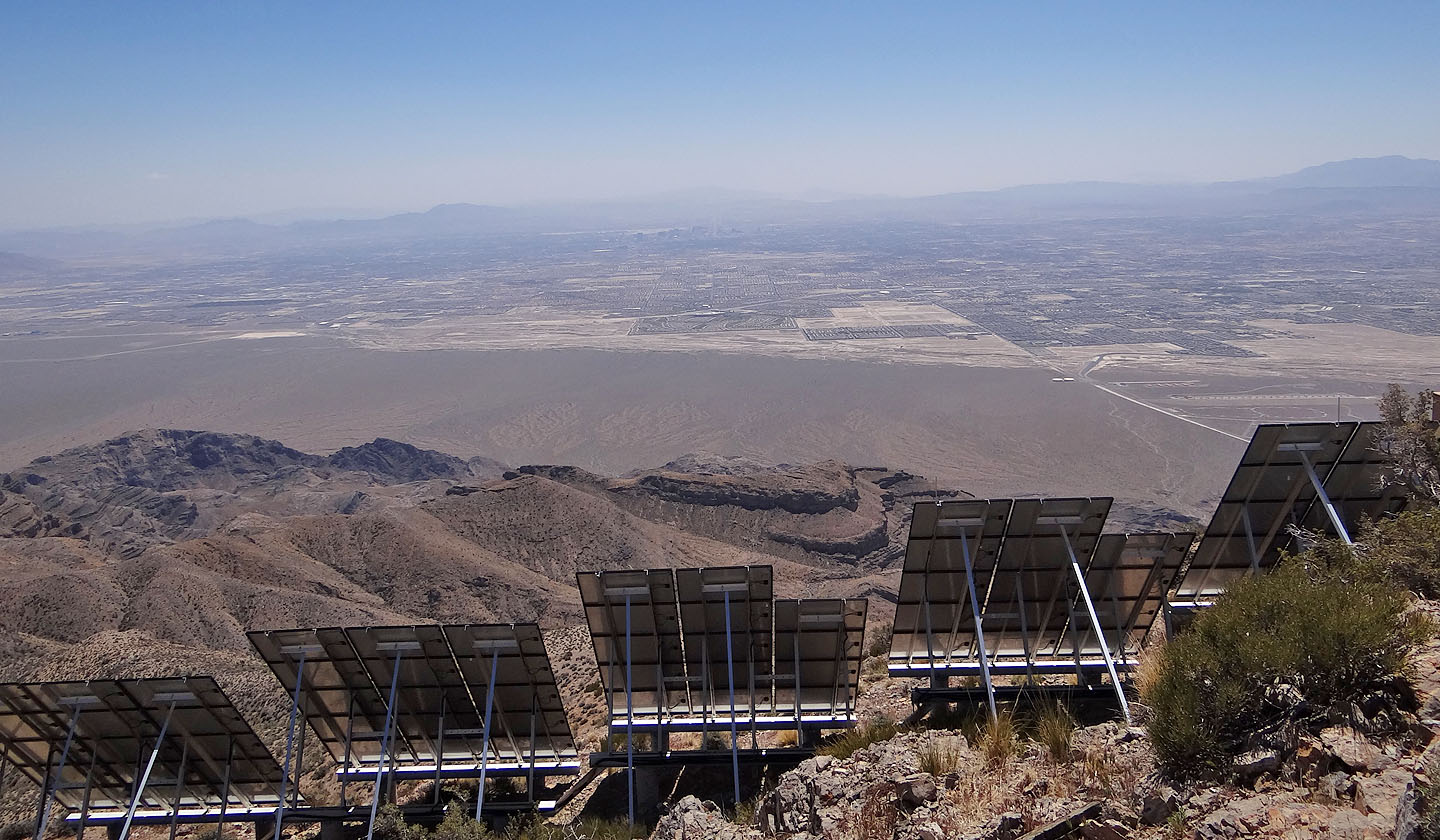 Solar panels face the city of Las Vegas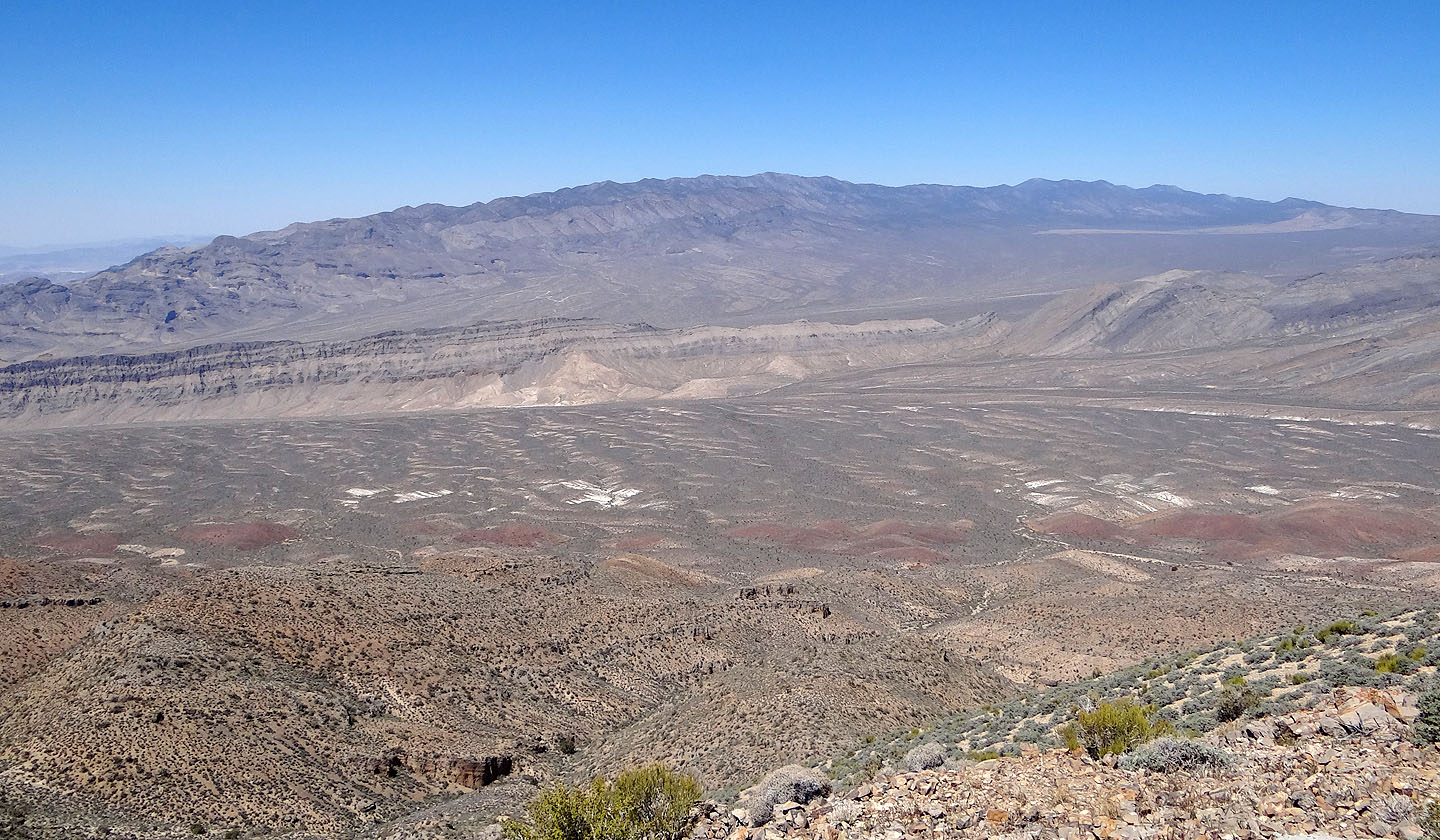 Sheep Peak (centre) and Mount Hayford (right)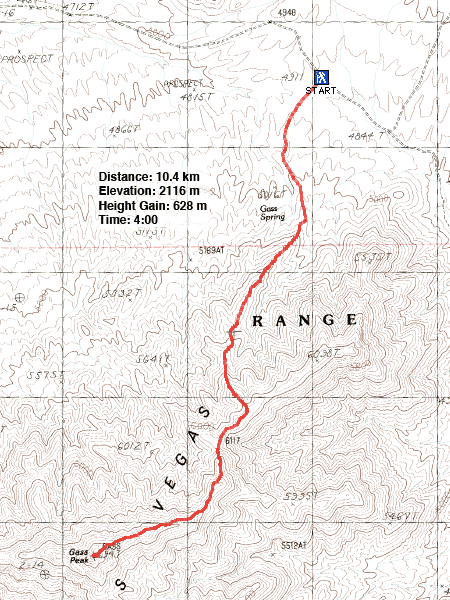 Gass Peak Topo (6.5 mi, 6942 ft, 2060 ft)