bobspirko.ca | Home | Canada Trips | US Trips | Hiking | Snowshoeing | MAP | About

Lone Mountain
Las Vegas, Nevada
October 4, 2019
Lone Mountain may be underwhelming as a hike, but it's a climb that can be done without stepping foot outside of the city. The little peak sits in the suburbs of northwest Las Vegas. Our trip was so short that Dinah and I dispensed with packs, poles and even water.
Routes range from class 1 to 4. We did a class 1 loop, ascending the west slope and descending the north ridge. The trailhead is quickly accessed from I215.
Soon after leaving the parking lot, the west trail hits steep but solid rock. White arrows painted on the rock point the way. As we climbed, we noticed the trail was braided, but all paths appear to lead to the north ridge. From the ridge, it's a brief hike to the summit. Once on top of Lone Mountain, we had a good view of the city, but most peaks were too distant to appreciate.
After a short stay, we started back down the north ridge. We didn't go to the end of the ridge but instead turned left at a junction and followed a trail back to the parking lot. Throughout our trip, we were never far from other hikers. I suspect there are few times where one would be completely alone on Lone Mountain.


Lone Mountain seen from the trailhead. We ascended the trail in the middle and came down the trail far left.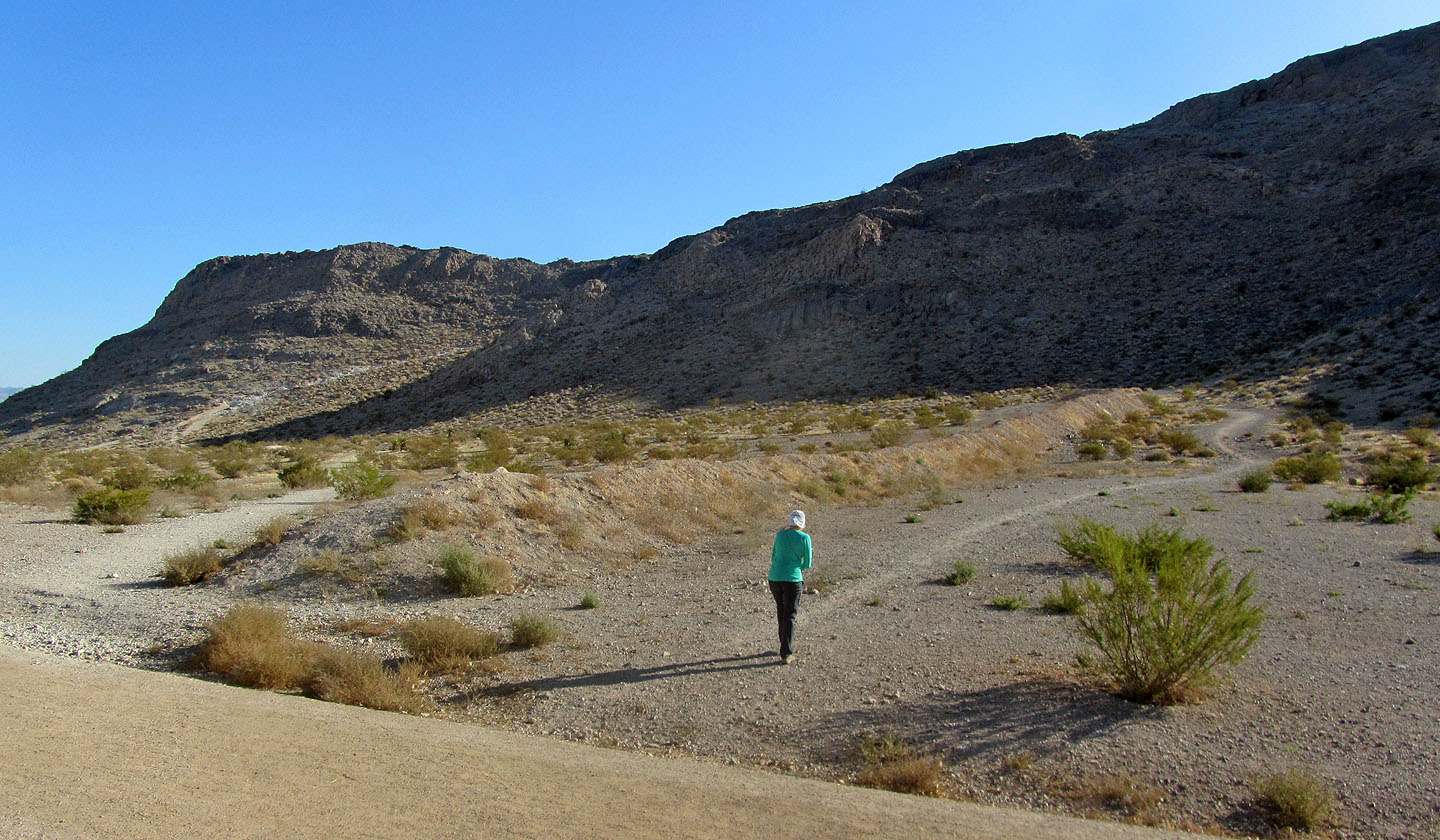 Starting up the trail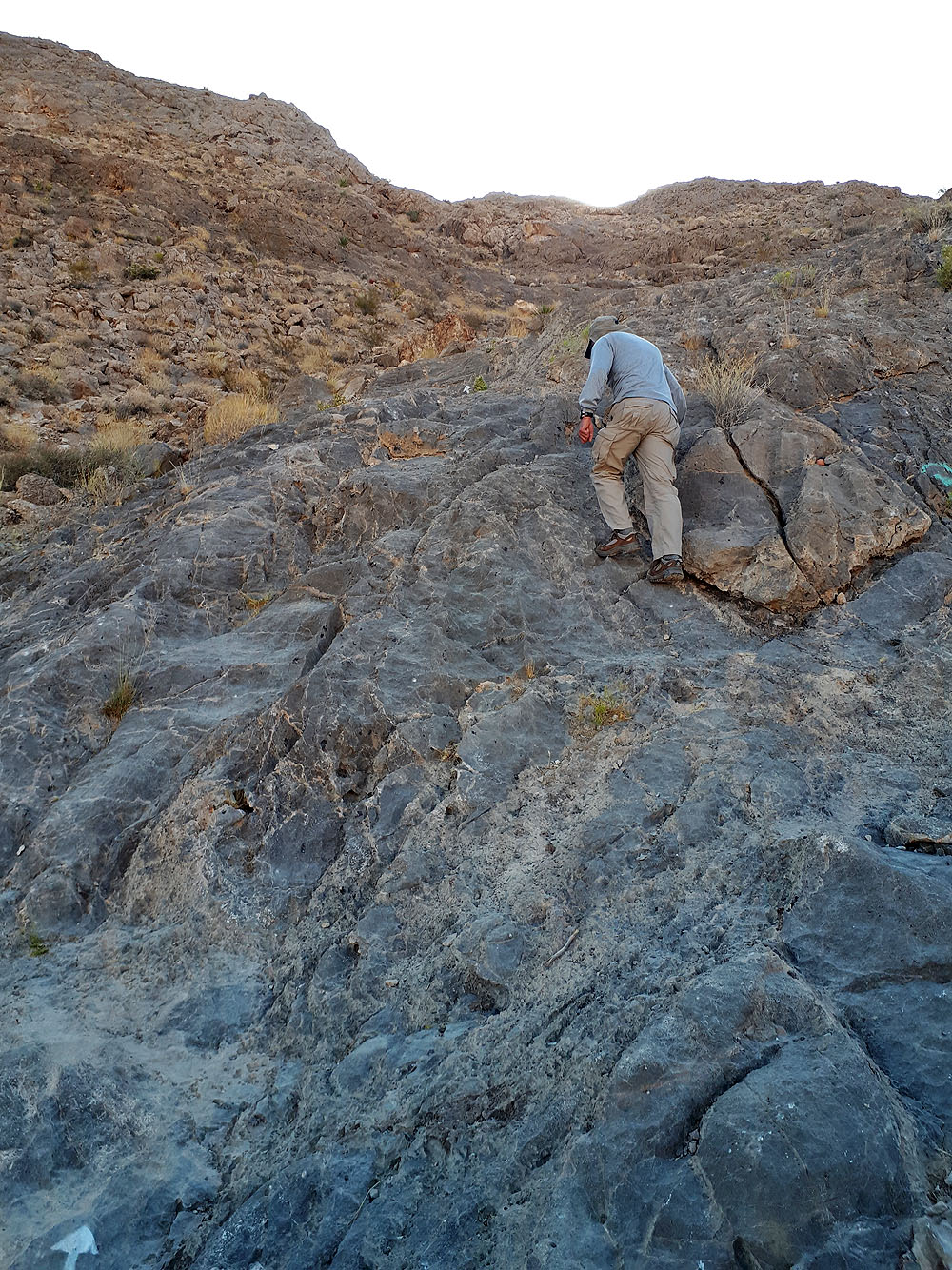 A steep climb near the start. Arrows painted on rock (lower left) indicated the route.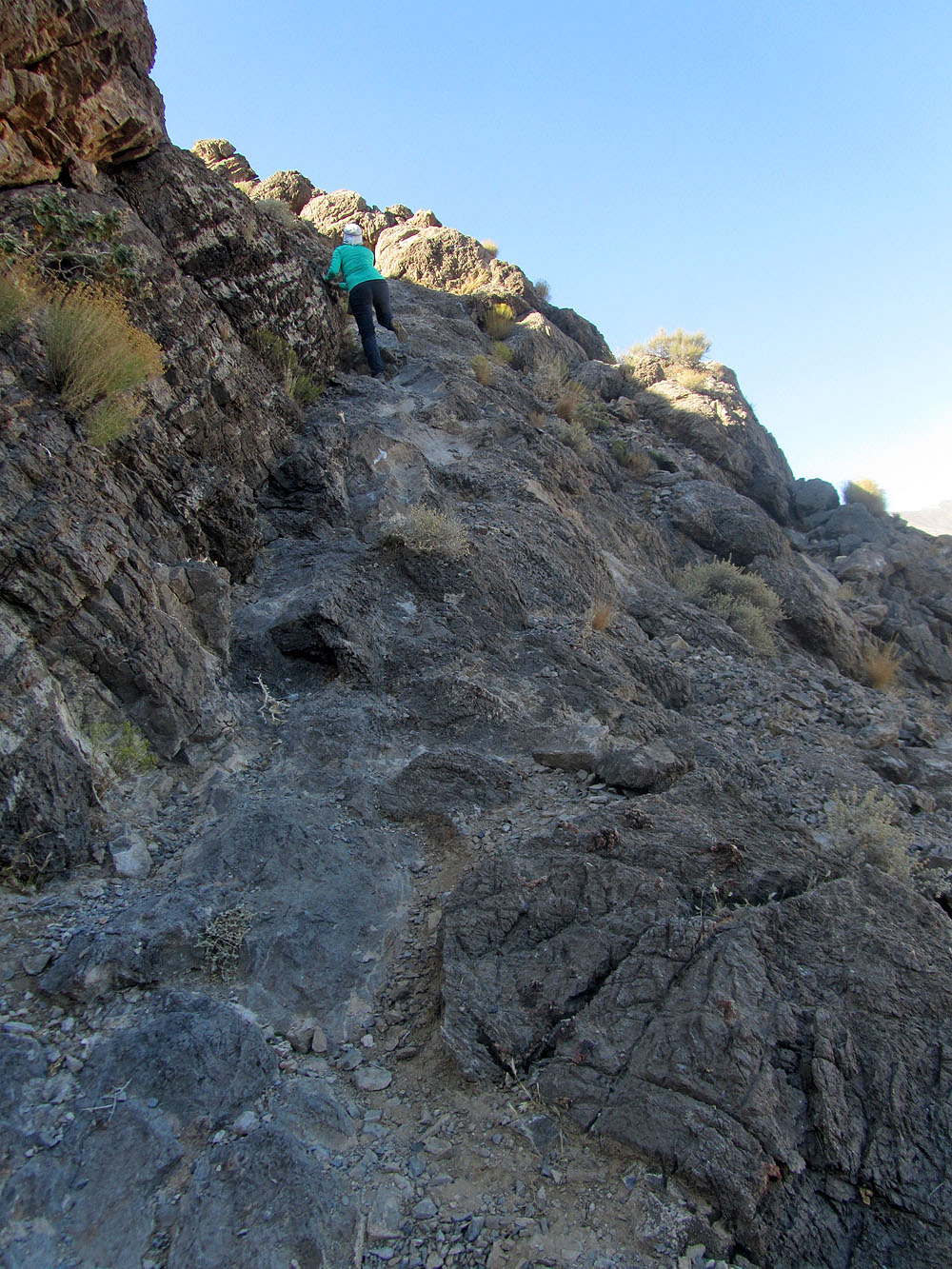 The trail continues to climb on solid rock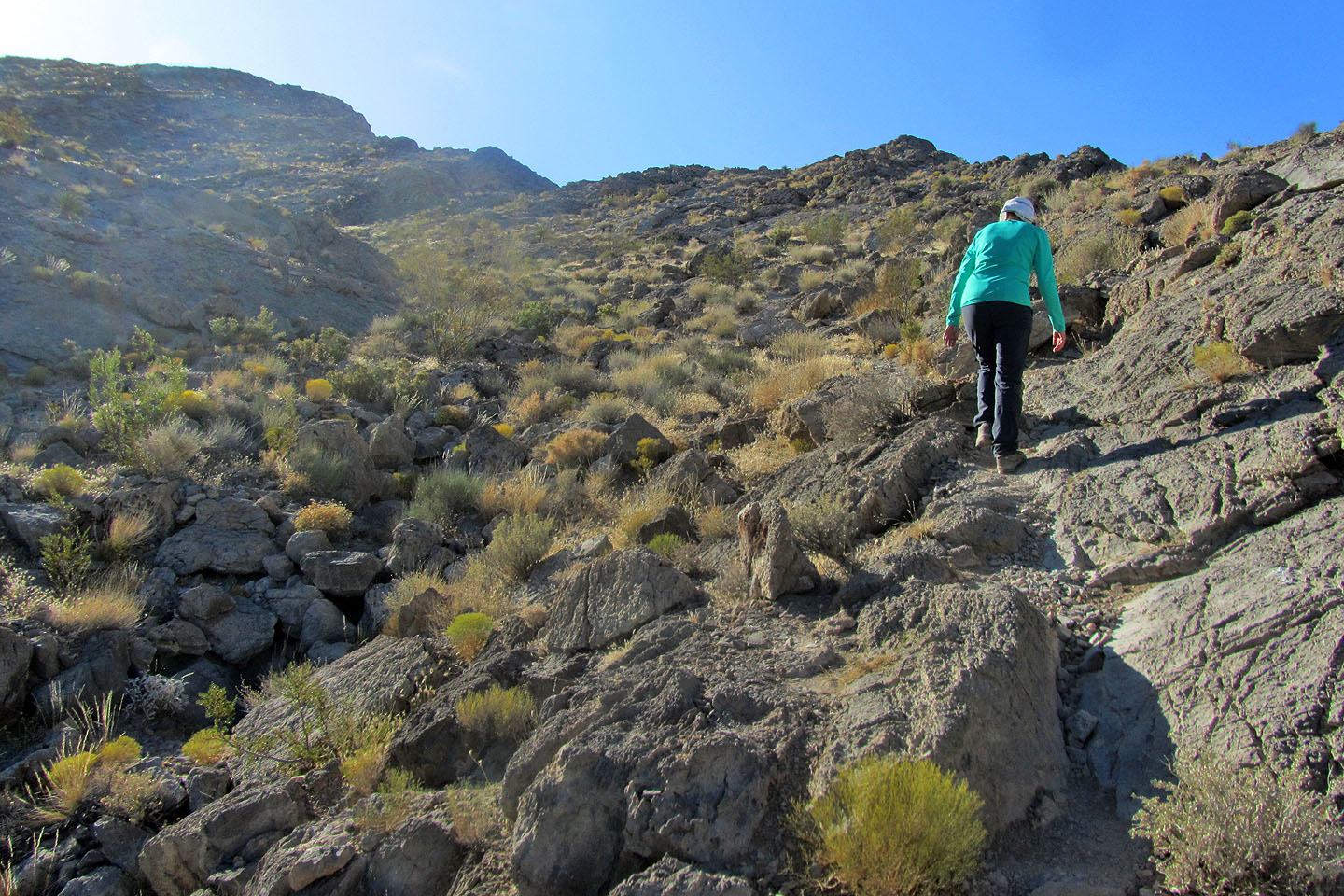 The view opens up and the summit comes into view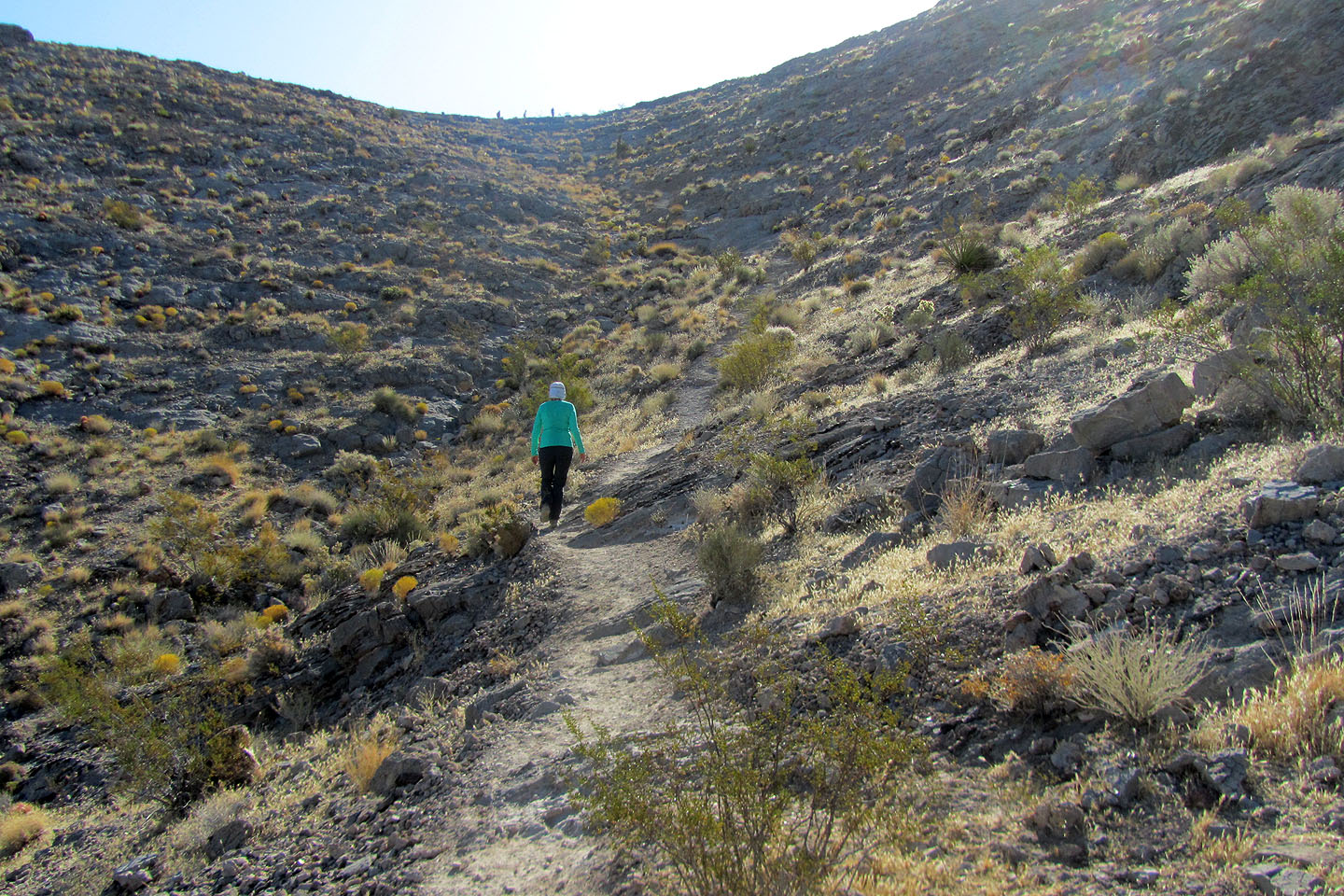 The trail turns left to meet the north ridge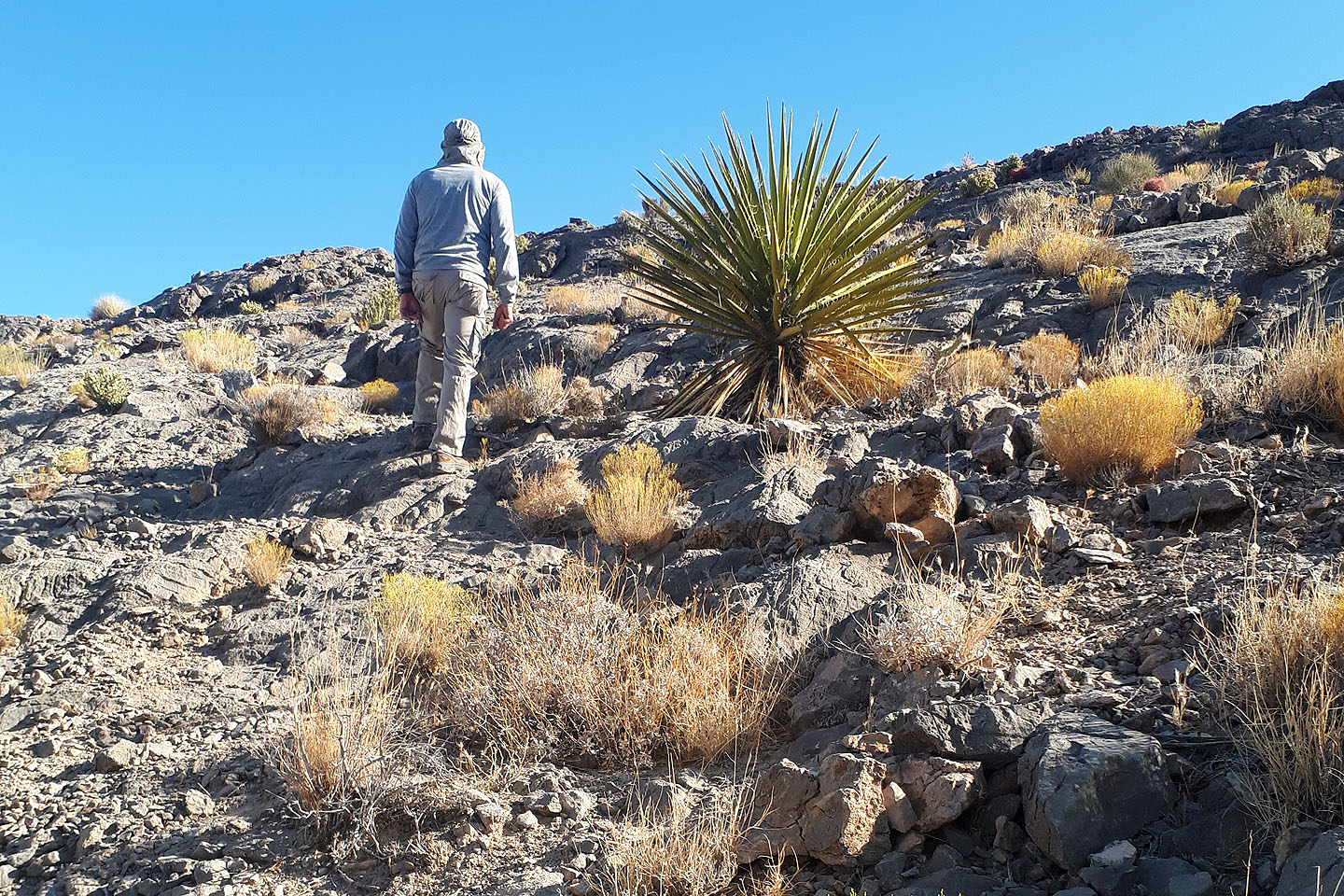 One of two yuccas that we saw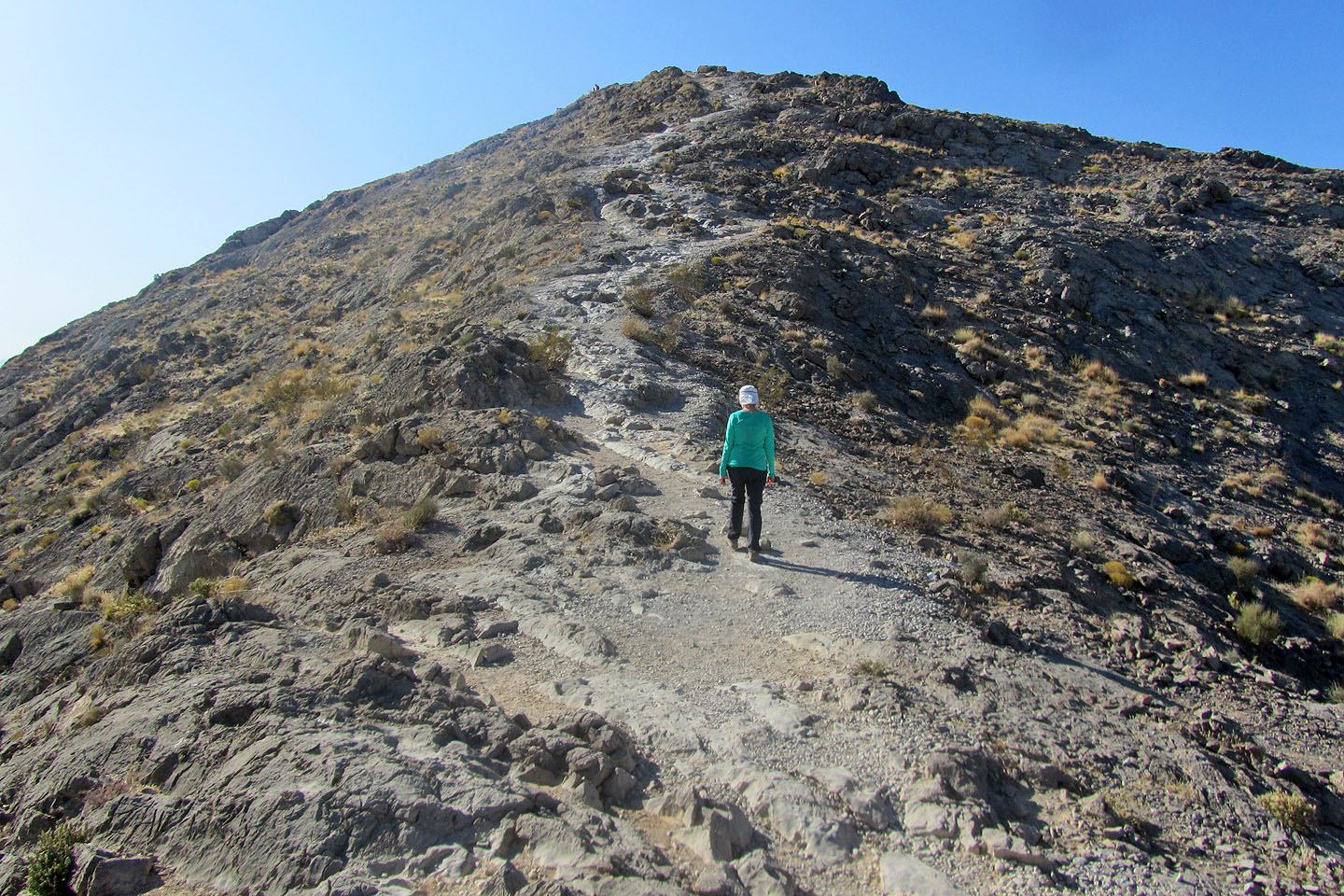 Hiking up the north ridge trail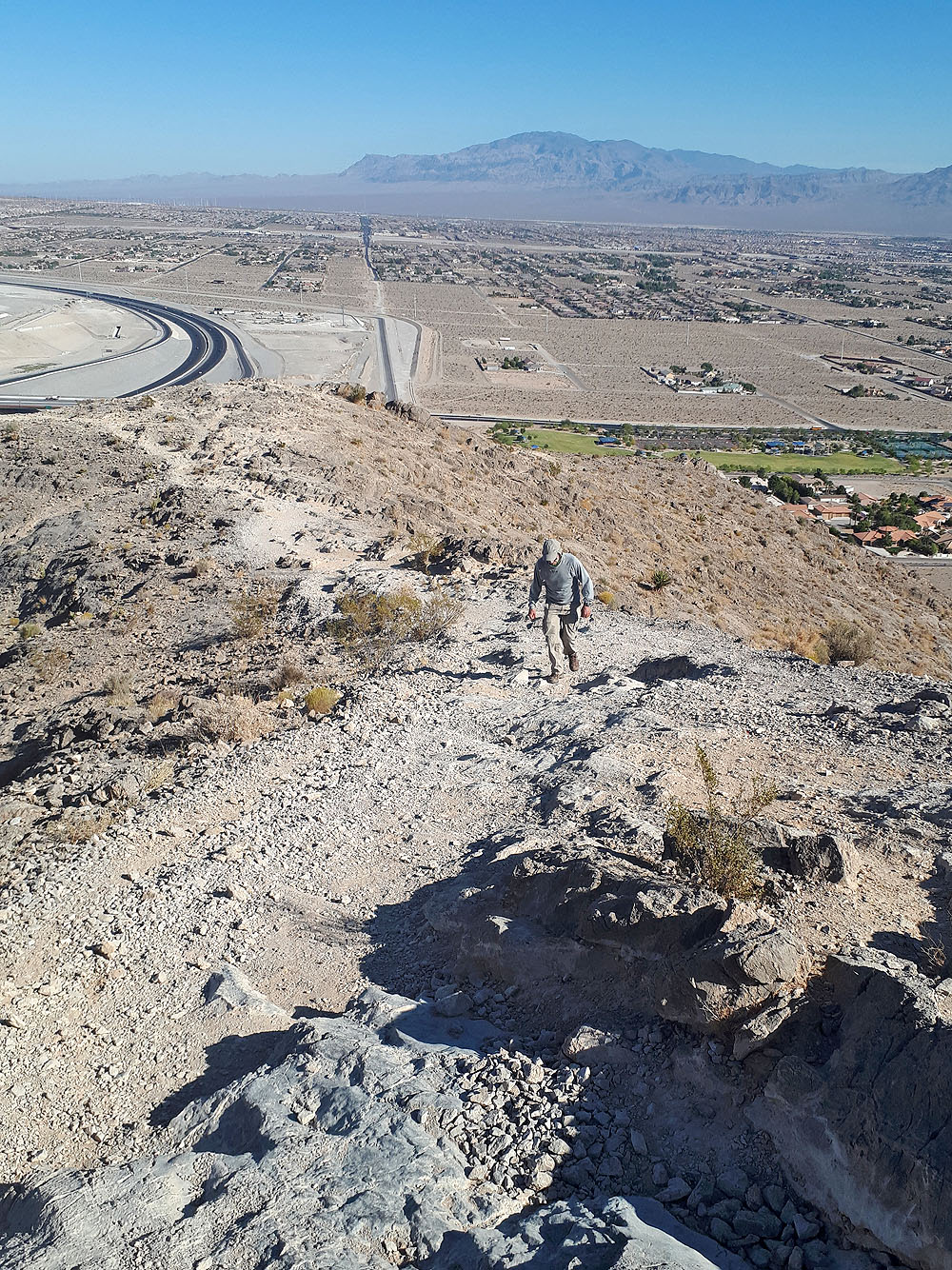 Looking back along the north ridge. Sheep Peak in the background.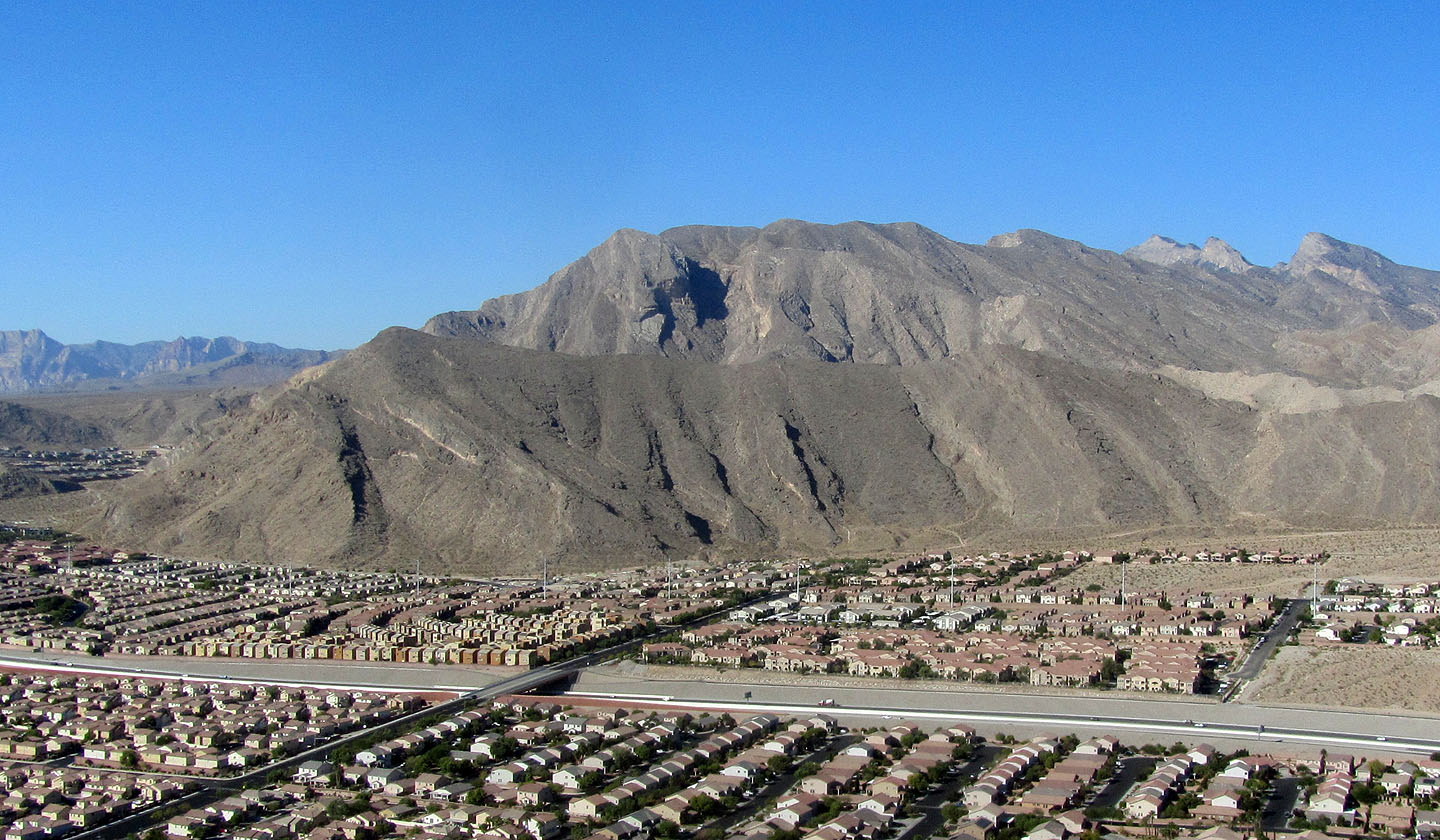 Summerlin Peak sits above Cheyenne Mountain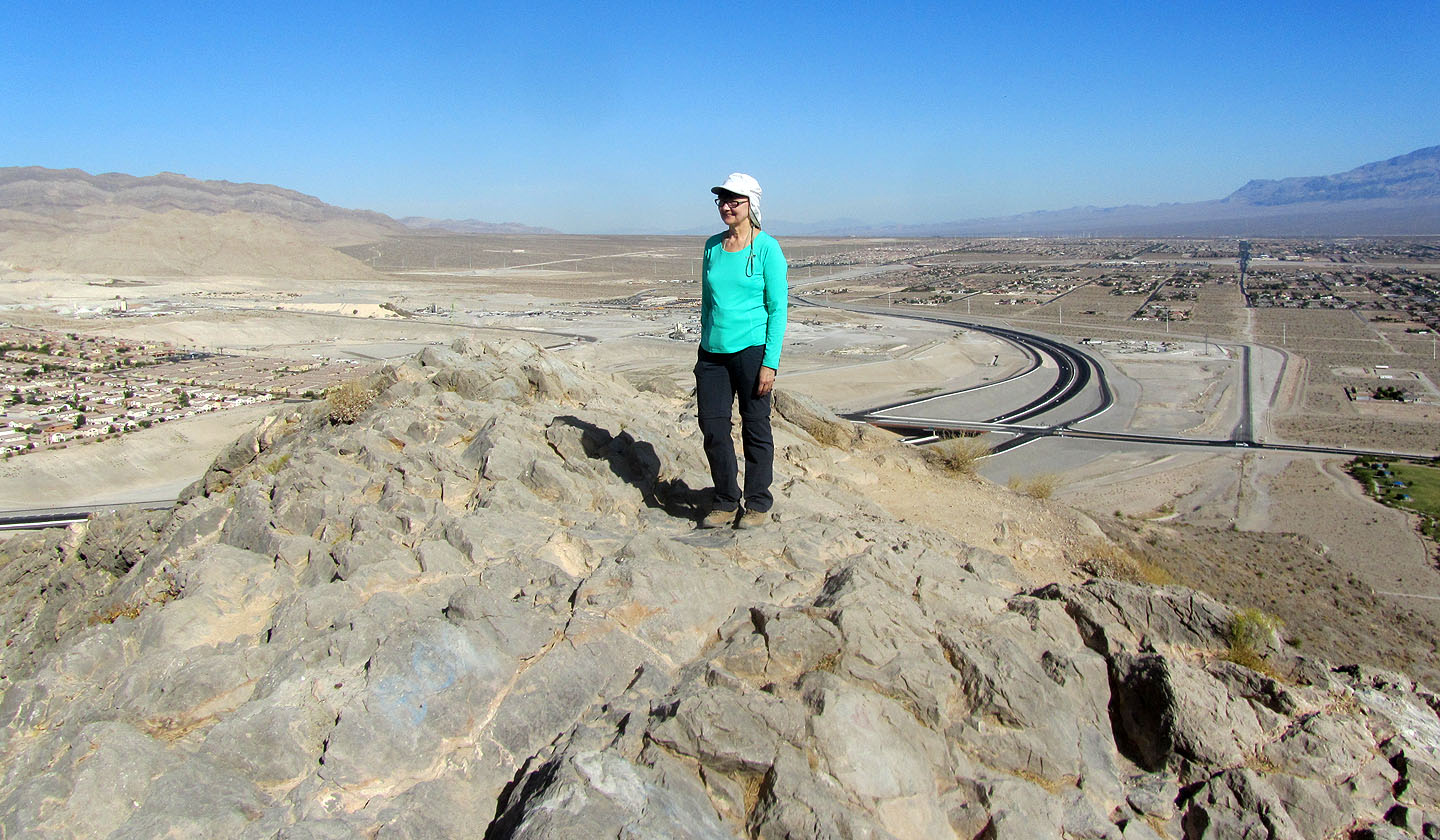 Dinah stands on the summit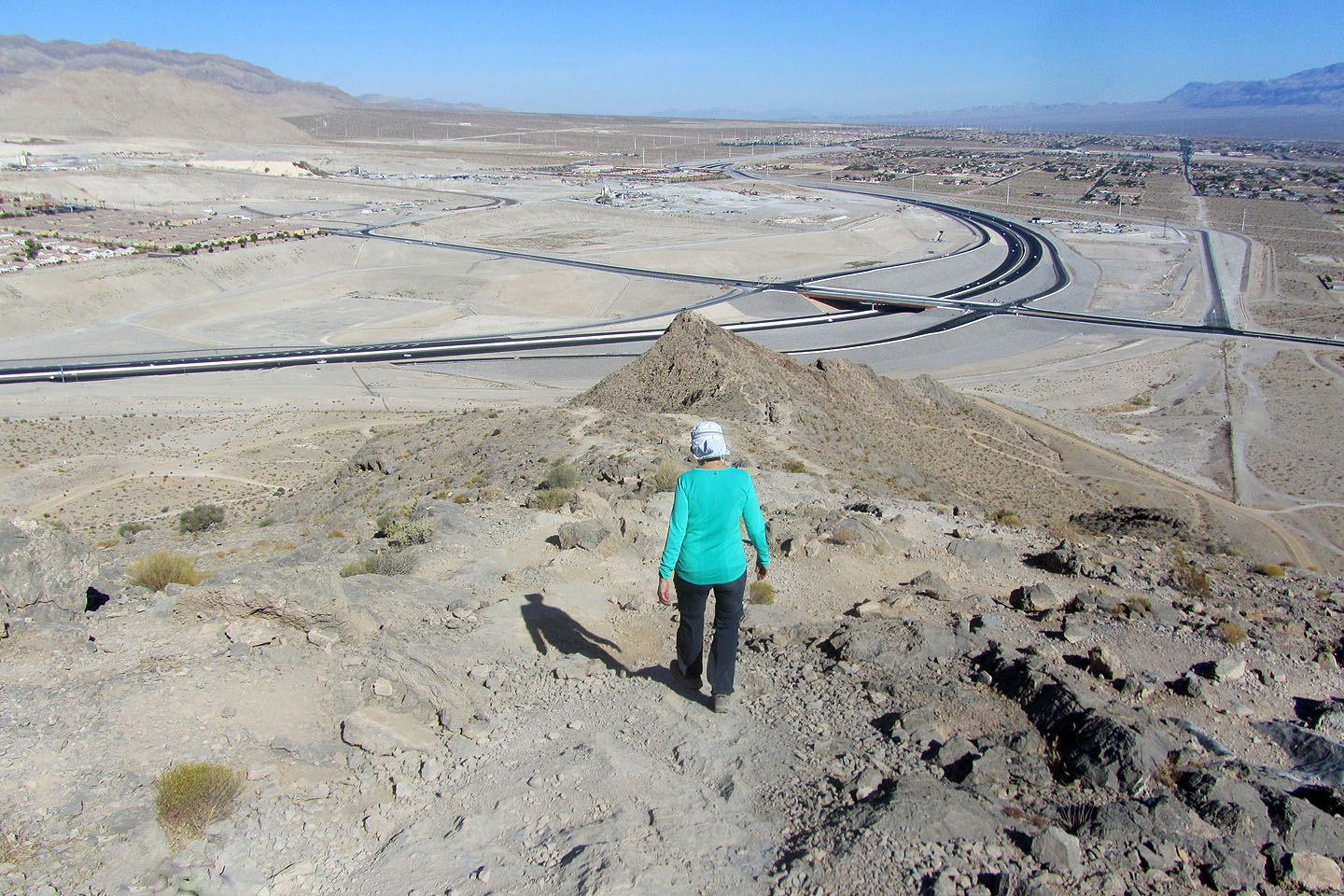 We followed the north ridge back down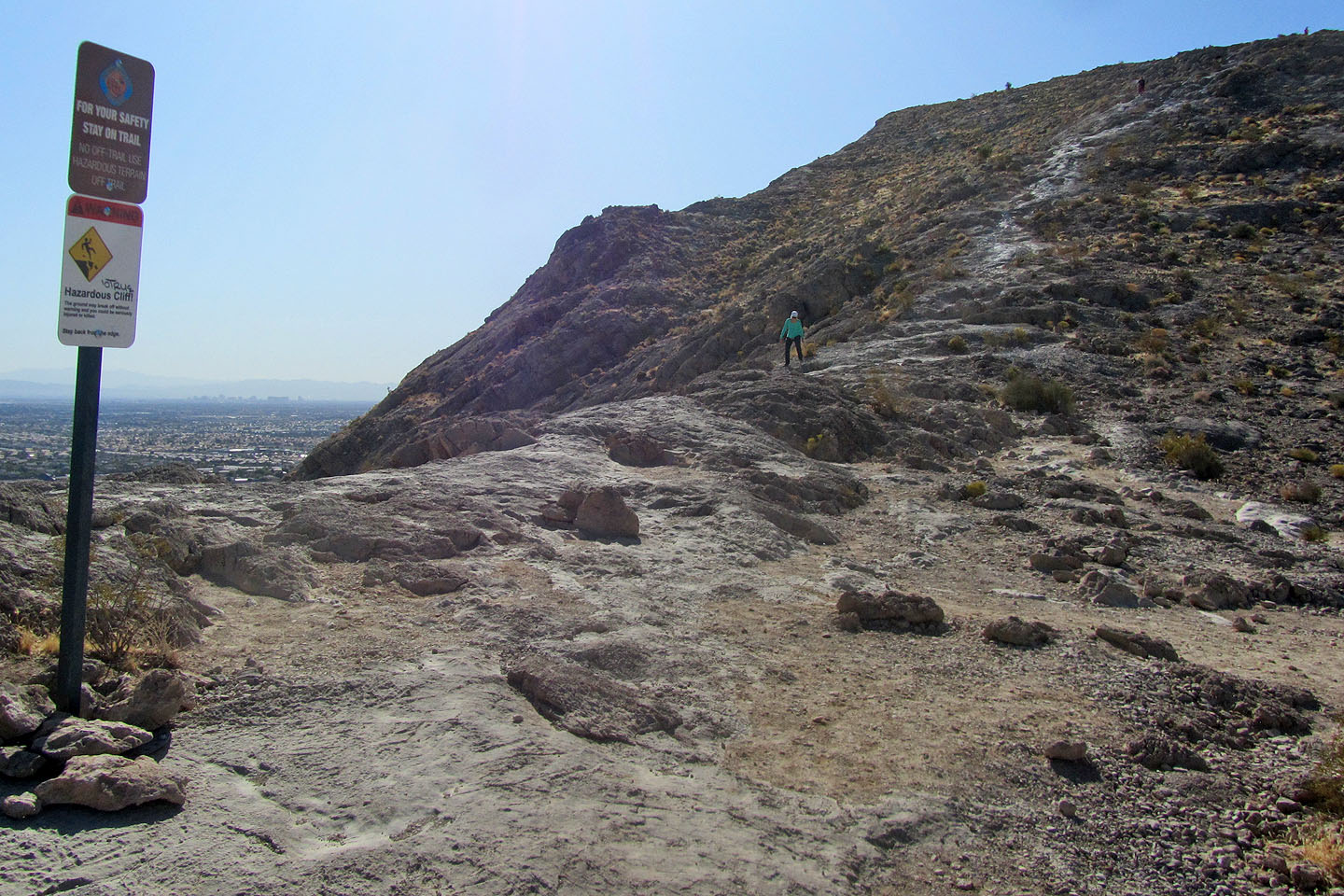 The trail leaves the ridge here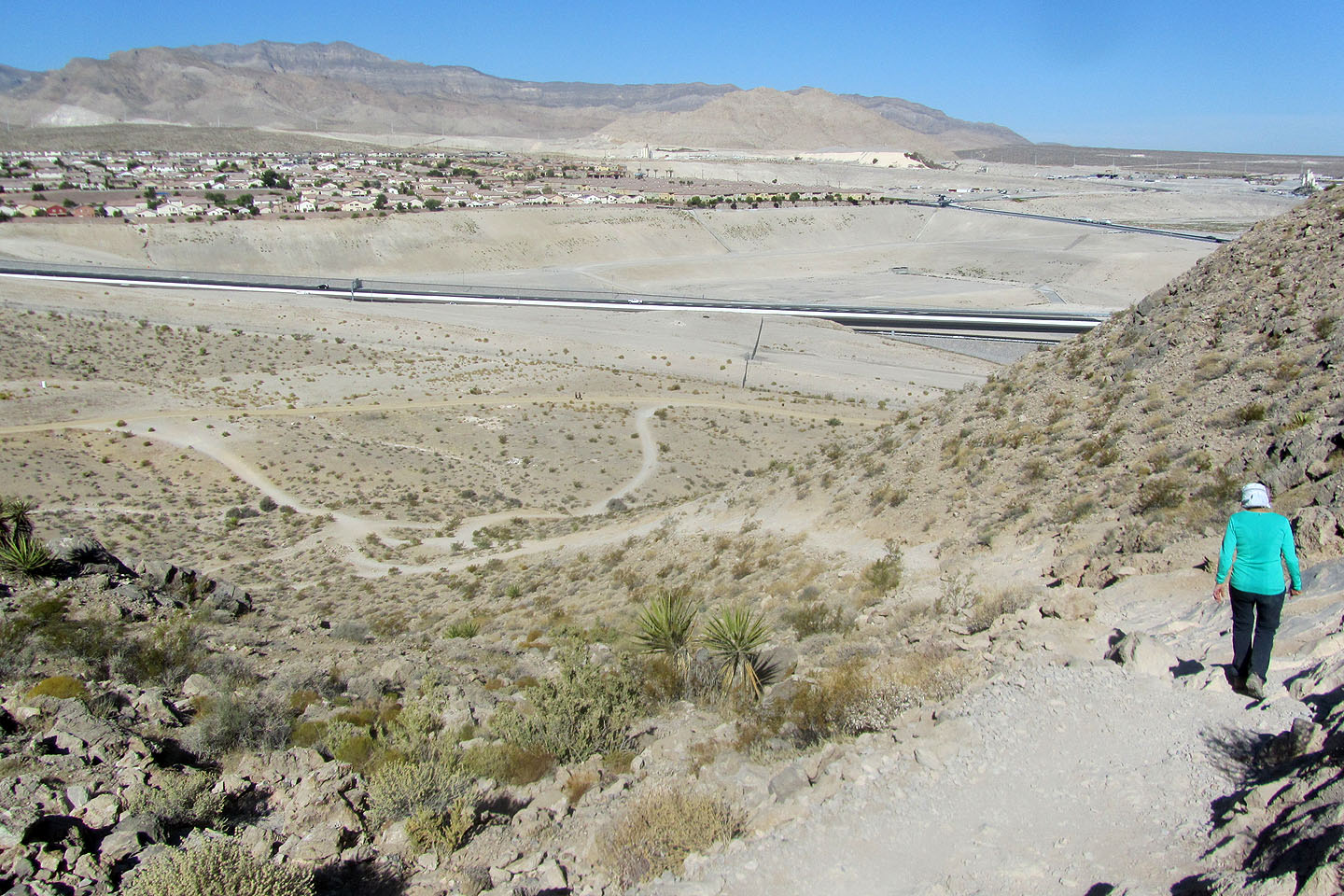 The trail meanders back to the parking lot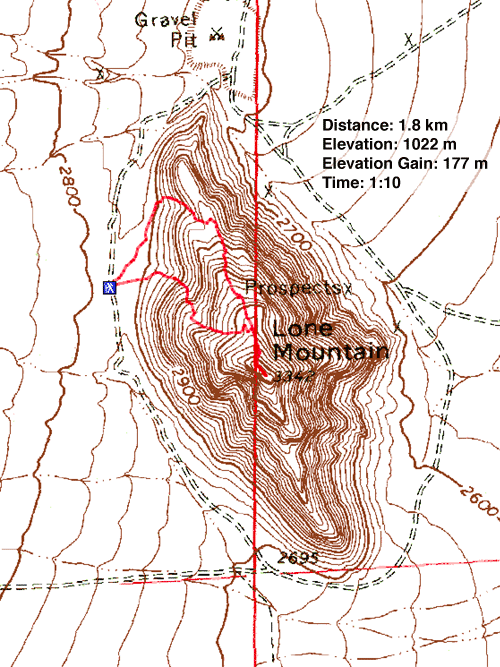 Blue Diamond NE Topo (1.1 mi, 3353 ft, 581 ft)