bobspirko.ca | Home | Canada Trips | US Trips | Hiking | Snowshoeing | MAP | About
In Memoriam: Becky Mansour

On September 11, 2015, Becky Mansour, 59, passed away following a tragic fall on Mount Daly on August 23. An avid hiker and scrambler, she completed hundreds of trips. Dinah and I had the pleasure of knowing her on a few trips and would like her to be remembered. As well as joining her on Crystal Ridge GR, we were with her on Crystal Ridge, Noseeum Peak, Quartzite Peak, Twin Cairns.

---

Crystal Ridge
Banff National Park, Alberta
March 6, 2010
Distance: 6.9 km
Cumulative Elevation Gain: 660 m
After a pleasurable ascent of Crystal Ridge two weeks ago, we returned to snowshoe to a higher point northwest. Once again, Dinah and I teamed up with Zora and her group. Although we did manage to ascend a higher point to the northwest, it wasn't the one we had planned.
Using our old tracks, we retraced our steps to the treeline and started traversing alpine slopes. We came within a kilometre of our original objective, but there was no easy or quick way to reach it. The route required significant elevation loss (for snowshoeing) and a winding course to avoid avalanche terrain.
Instead, we headed to a nearby rocky point. En route, we reached the col where we were two weeks earlier; Crystal Ridge was on our right and our new objective was left. Despite a profusion of rocks poking out of the snow, we managed to reach its summit without removing our snowshoes. According to my GPS, the summit was a metre higher than Crystal Ridge.
No one wanted to end the trip just yet. So we dropped down to the lower slopes and went looking for the huge rock crystals that we had discovered years ago on top of a boulder. But our search was fruitless. Perhaps they were placed on the ground and were now hidden under snow. If the crystals are still there, we'll need to look for them in the summer.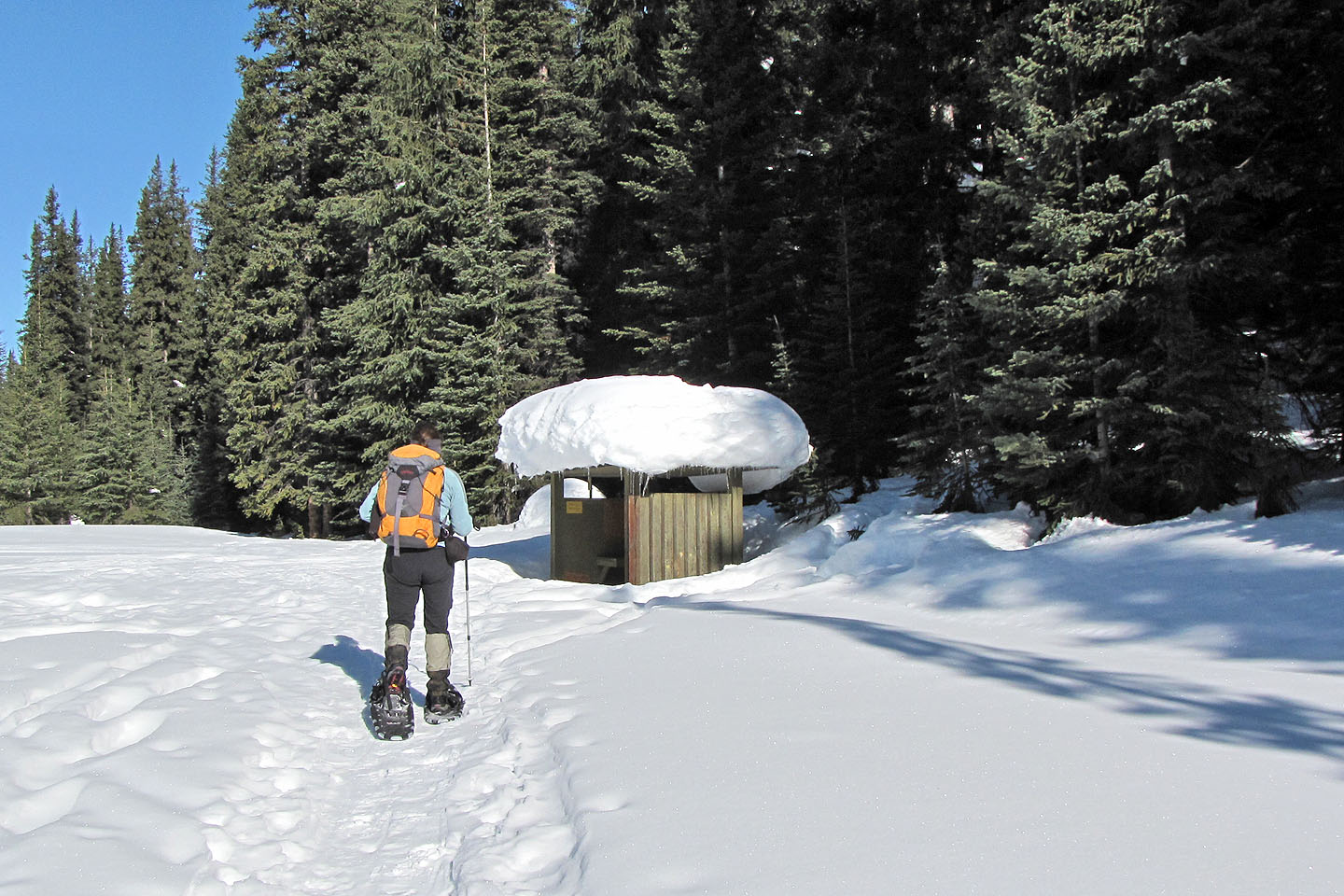 Trailhead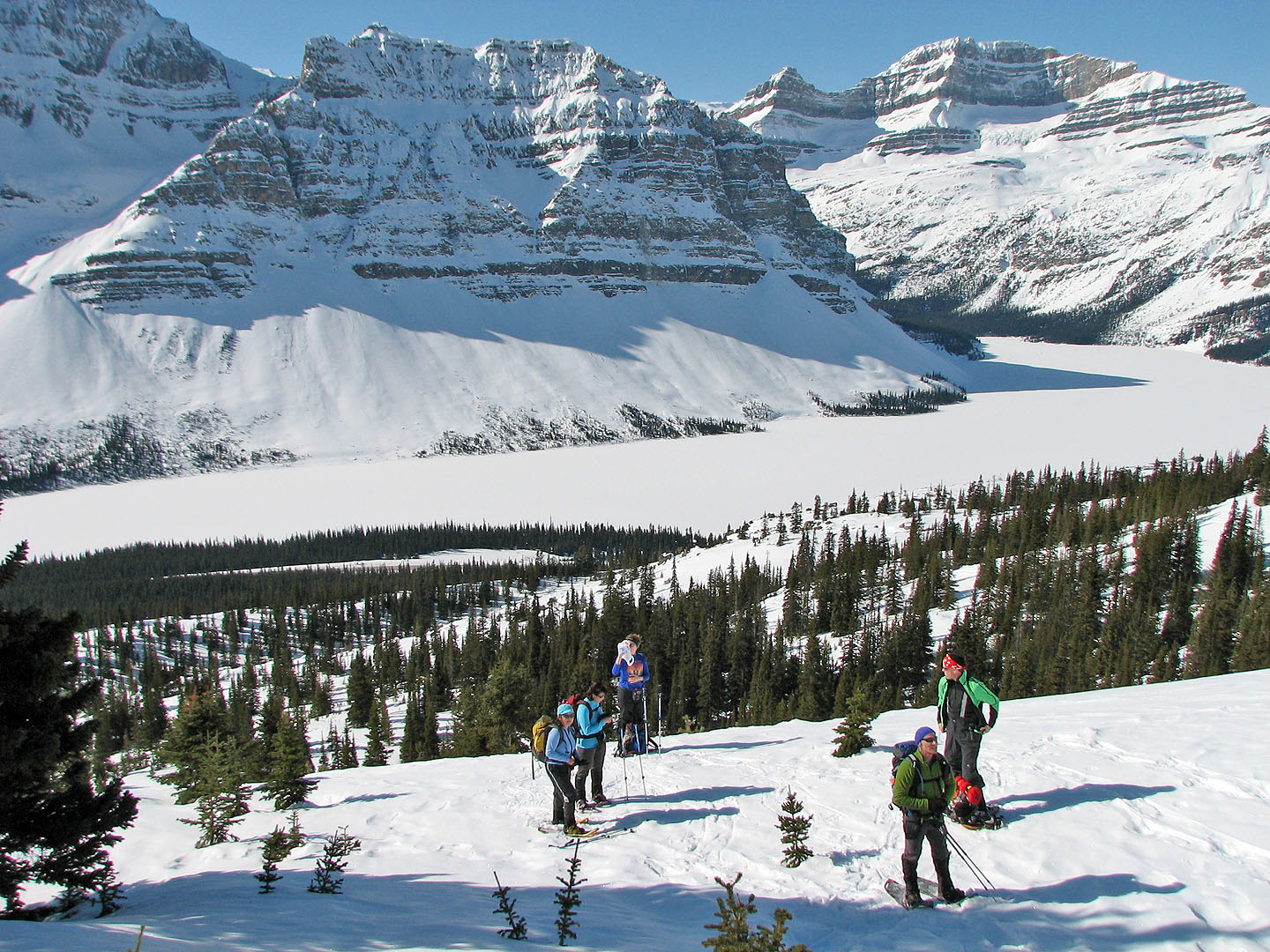 Pausing at the treeline to regroup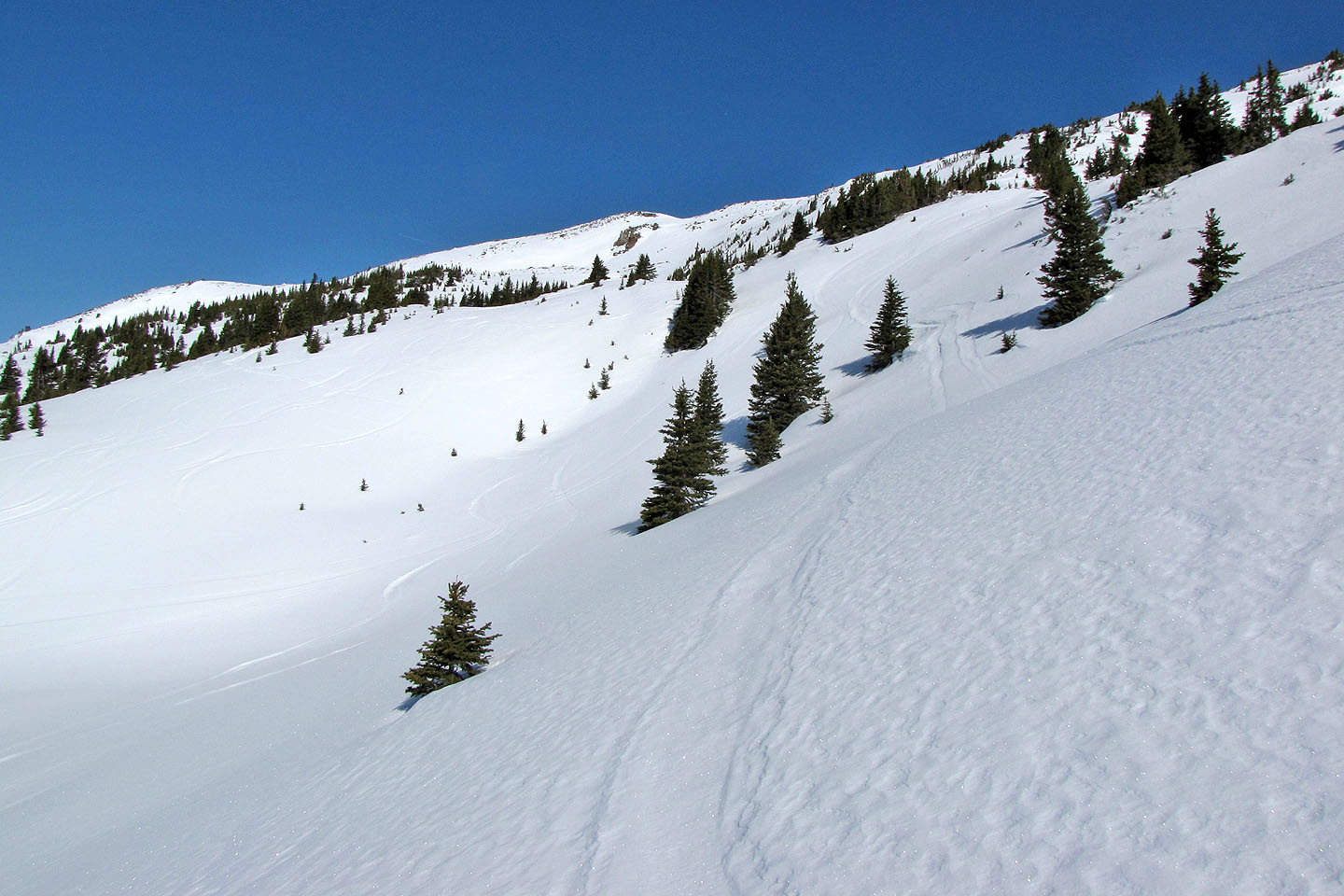 At the treeline we headed toward the skyline ridge in the centre. Without landmarks we only had a rough idea of which way to go.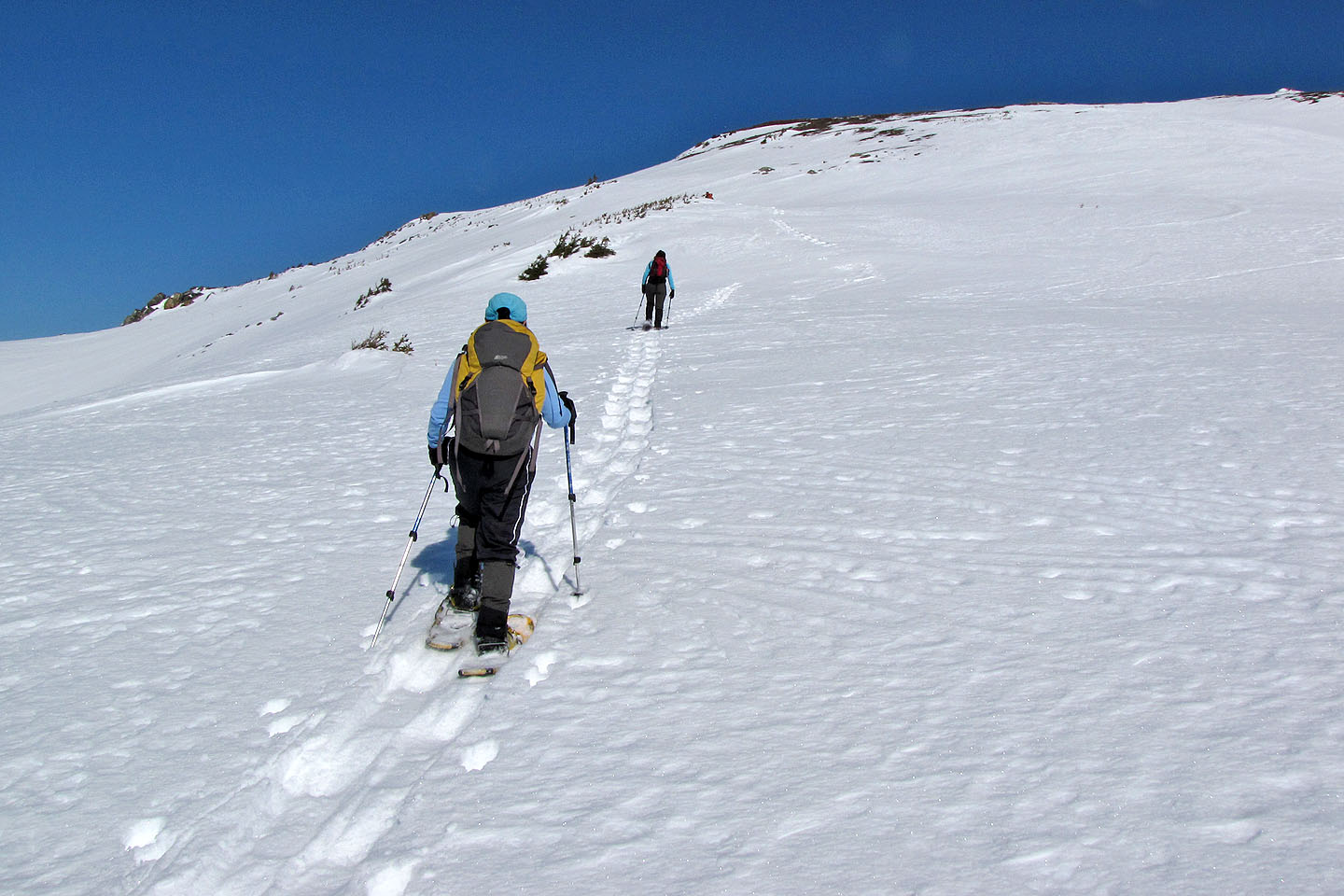 Above the treeline, the slopes were remarkably gentle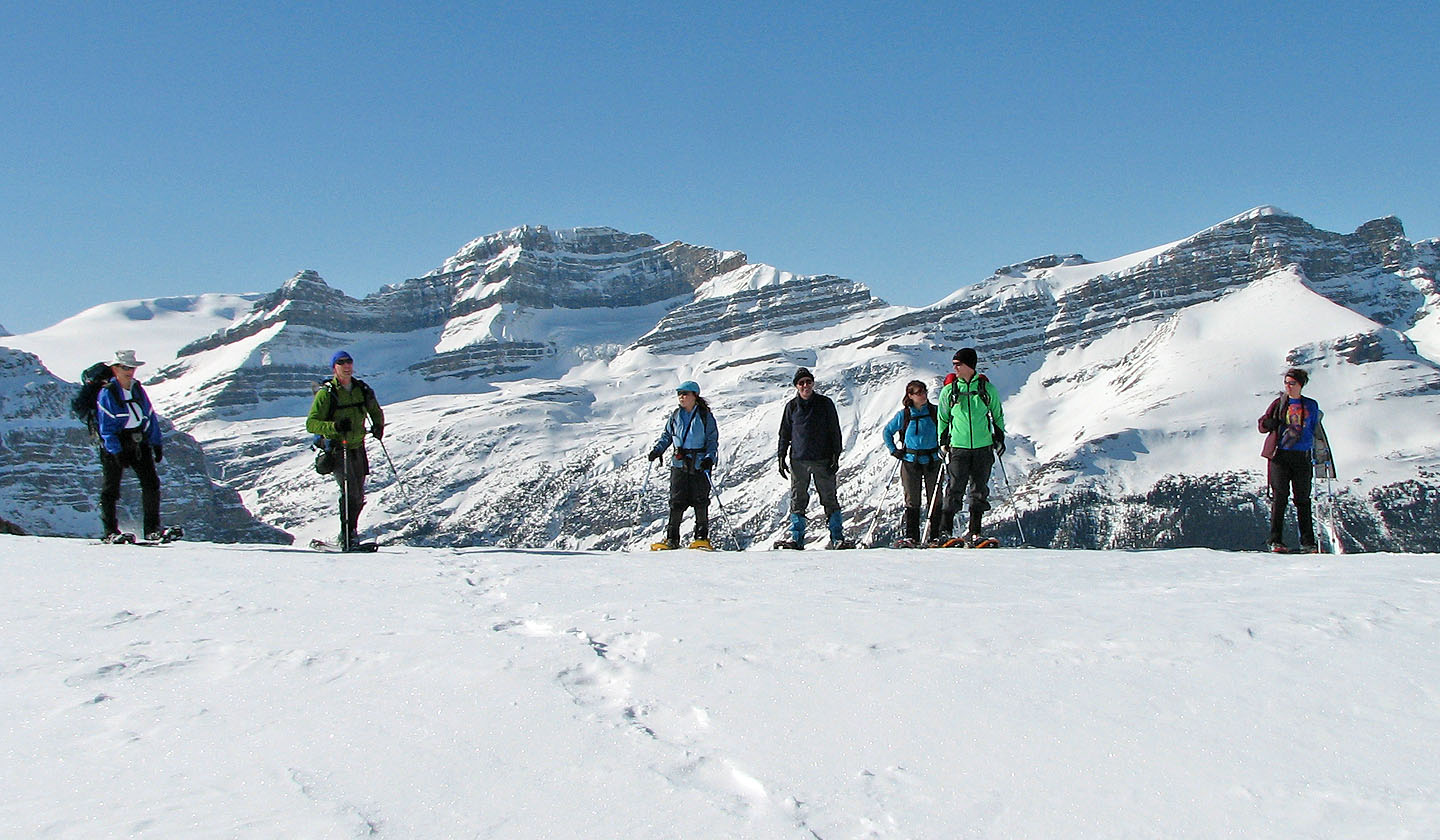 Almost at the col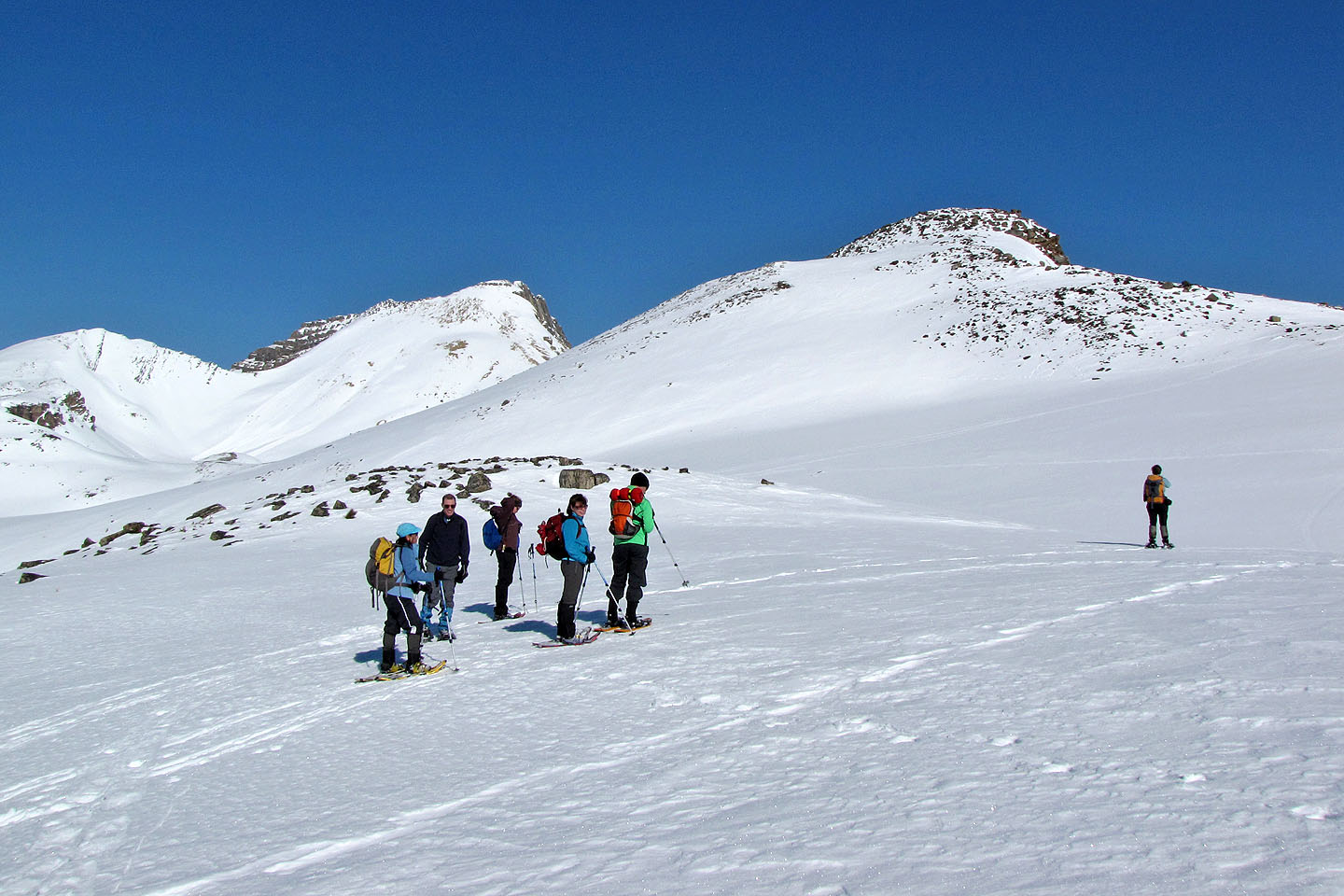 We ascended the high point on the right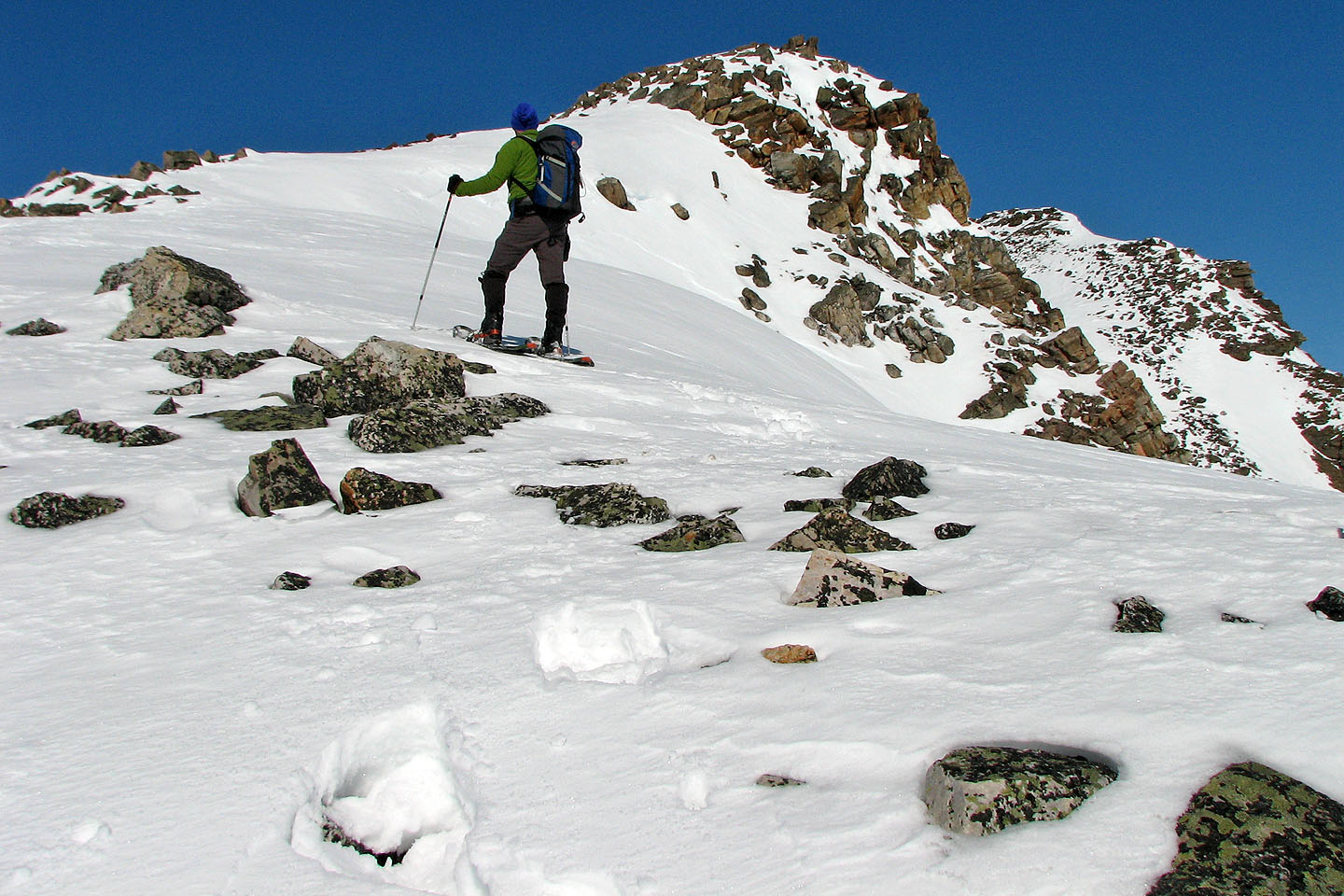 Heading up the high point (the peak on the right was higher but we couldn't get to it because of a steep drop)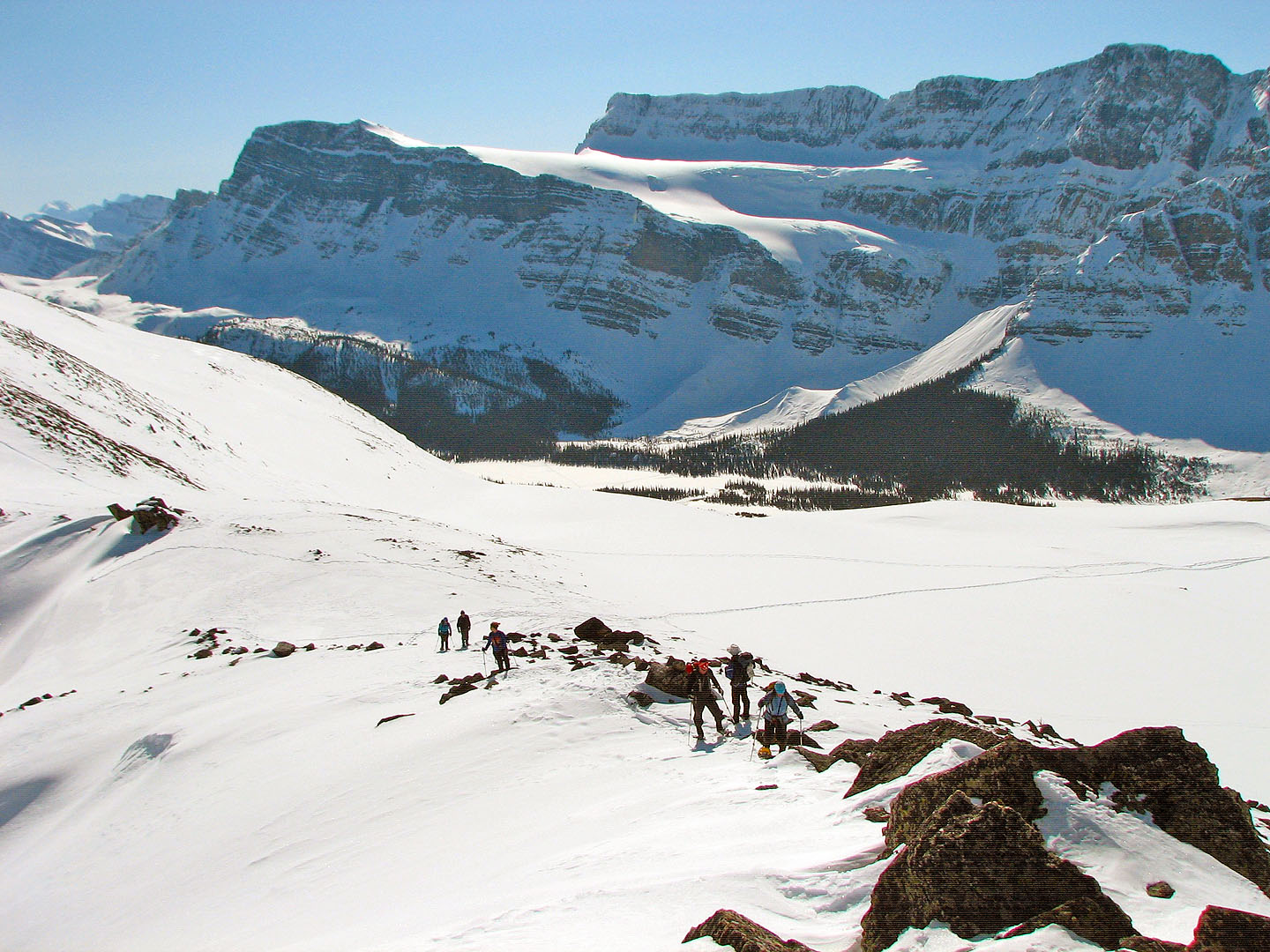 Looking back at the col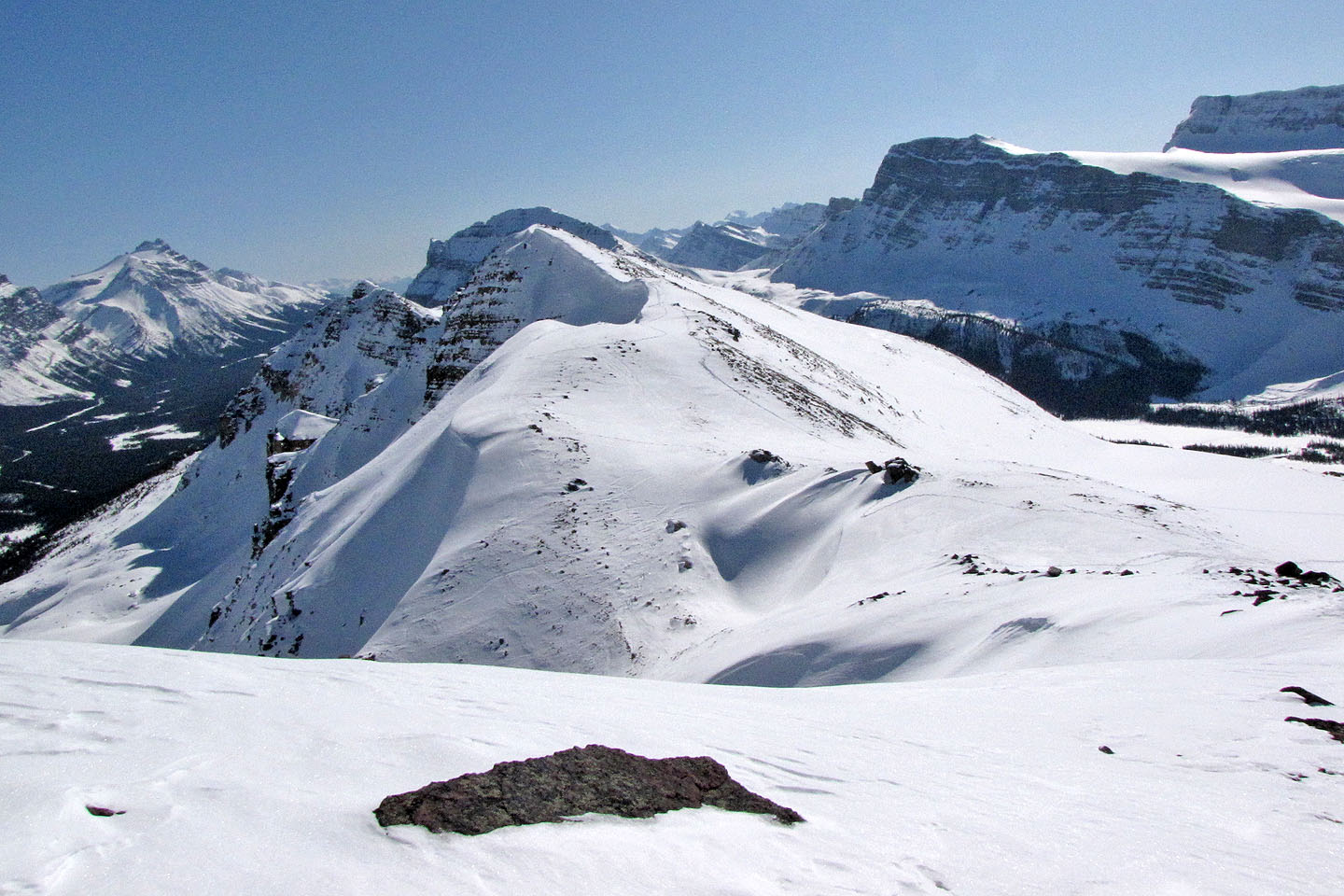 Crystal Ridge in the foreground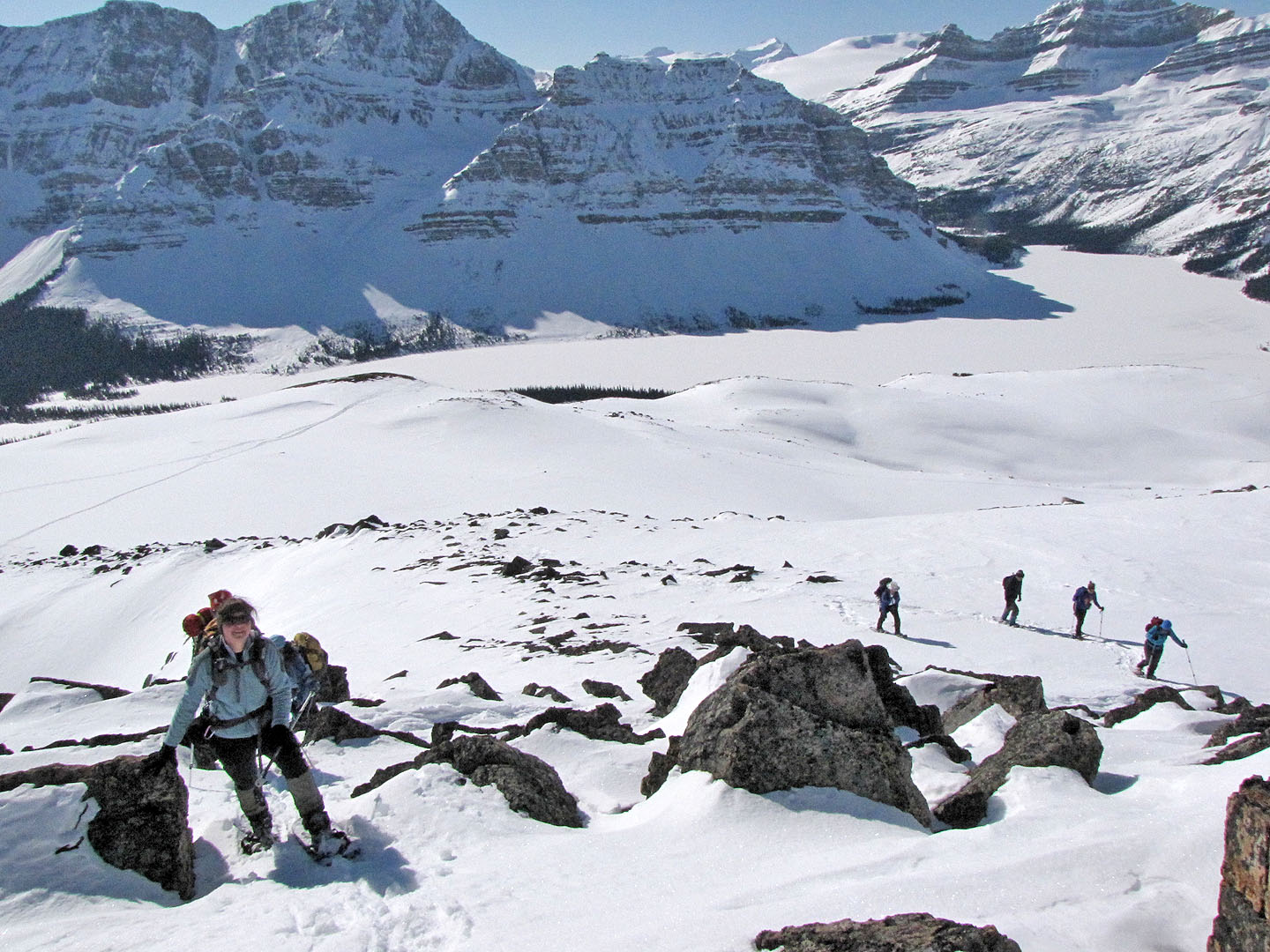 Navigating through rocks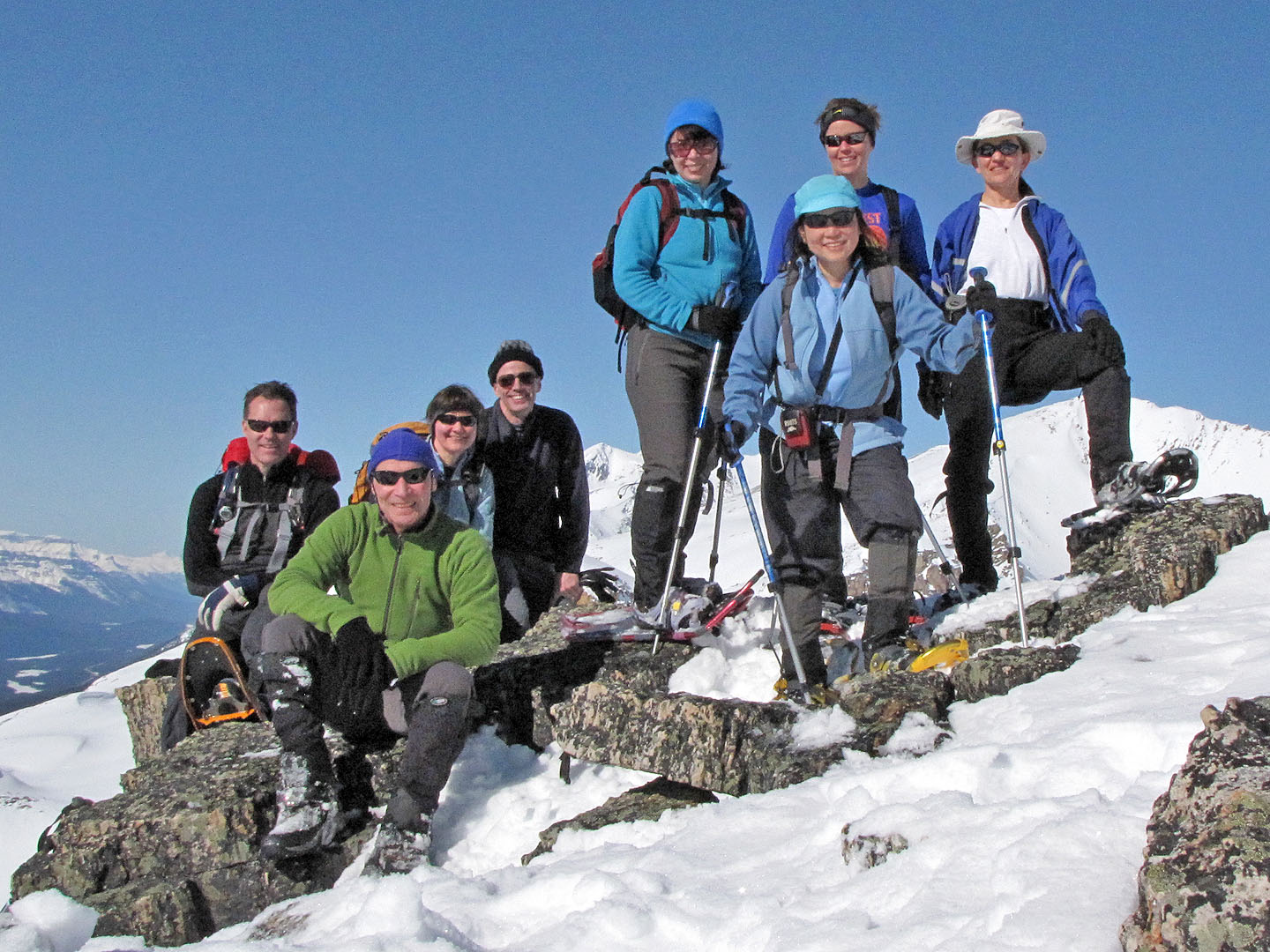 The summit: Mark, me, Dinah, Bill, Goulfia, Becky, Kari and Zora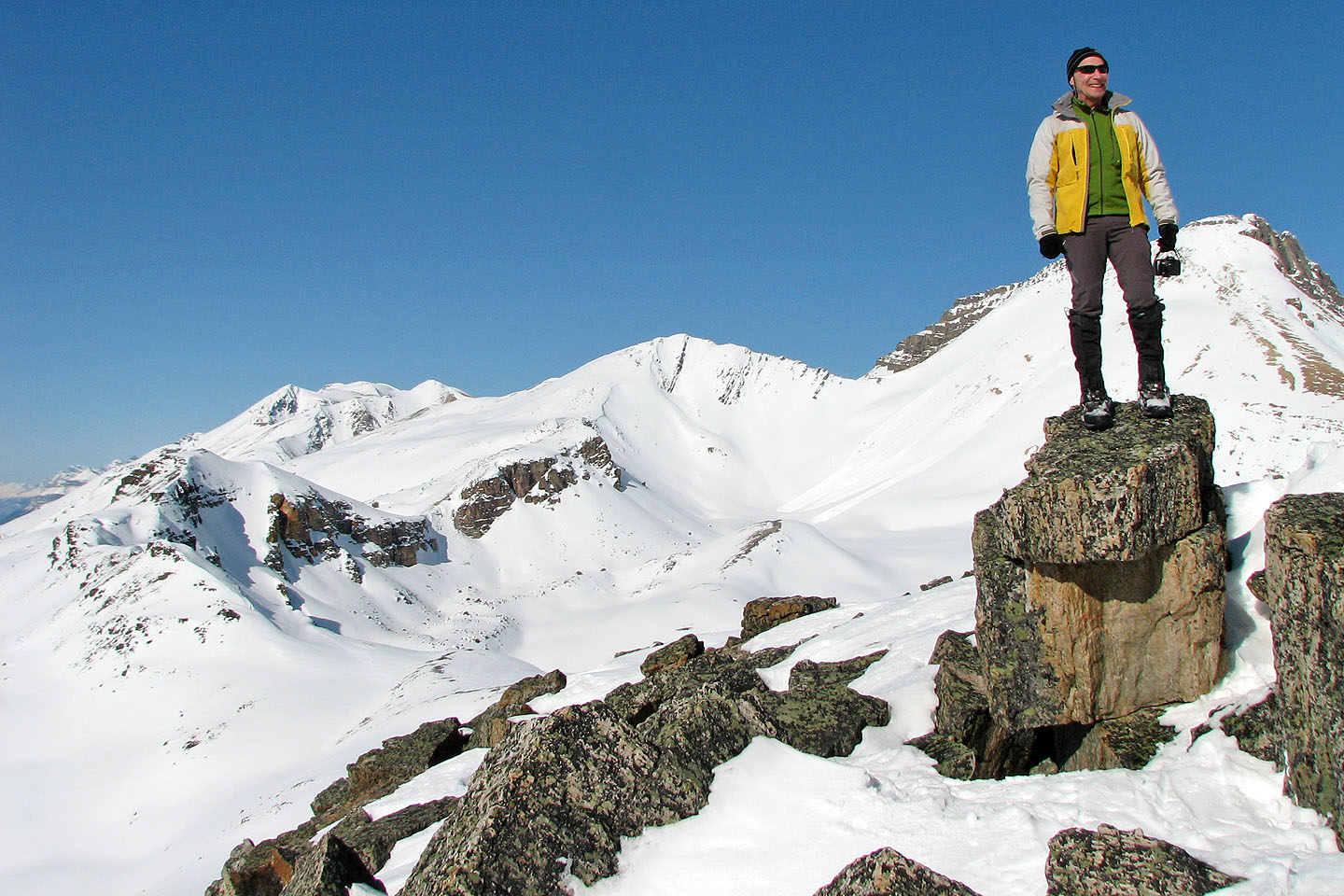 Our original destination is on the far left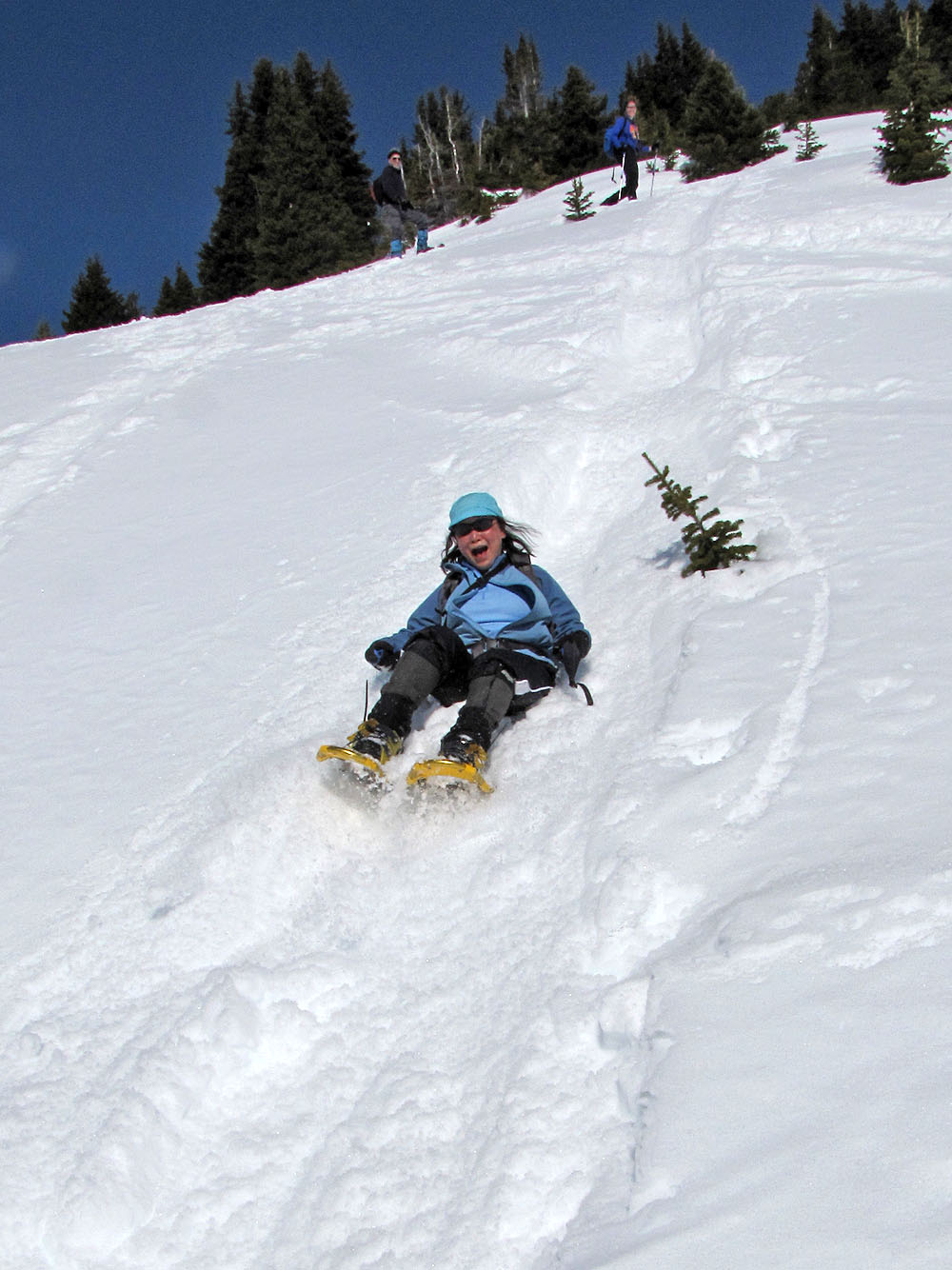 On our way back, Becky takes her turn sliding down a steep slope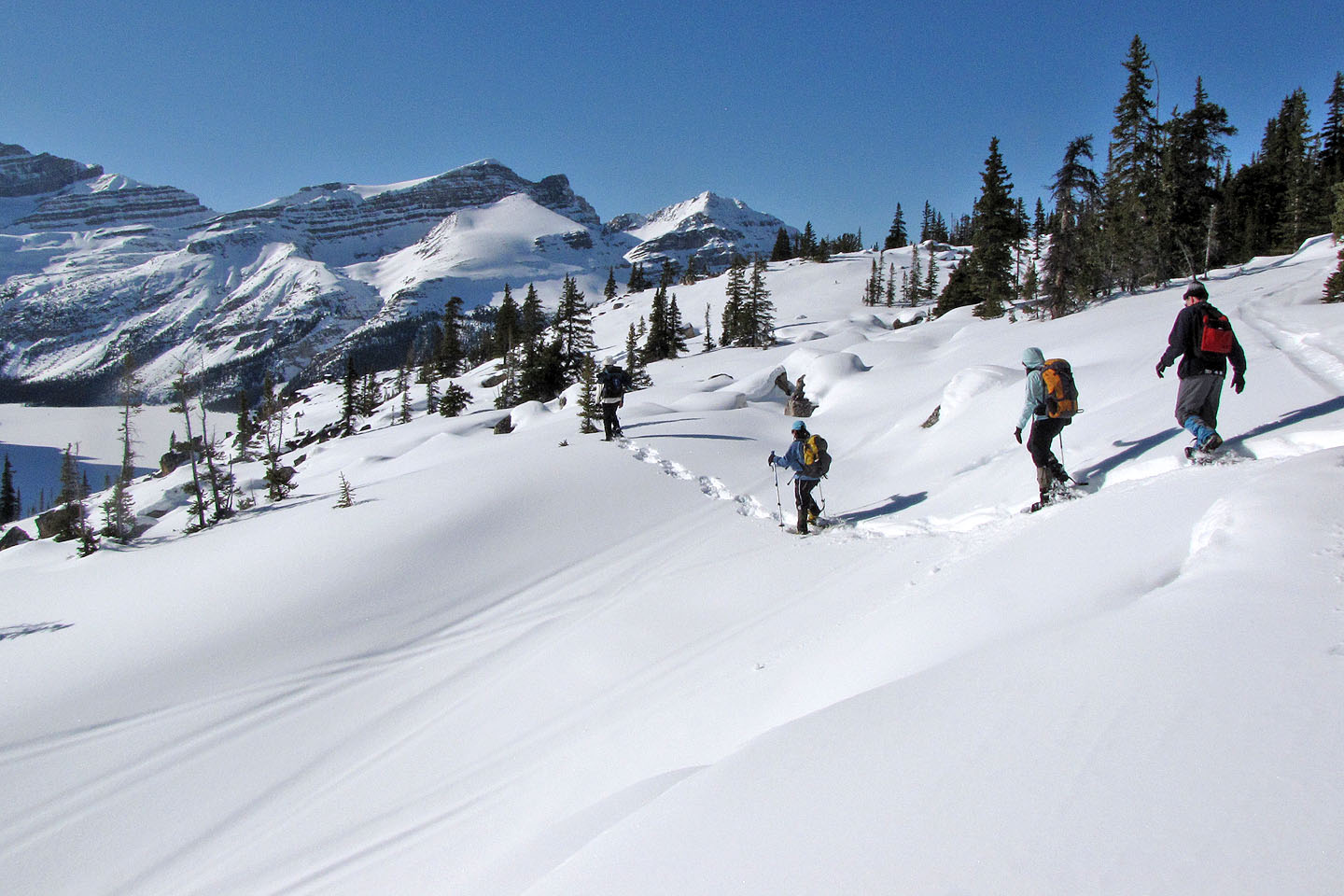 We headed to the area where we hope to find the crystals

After coming up empty-handed, we headed back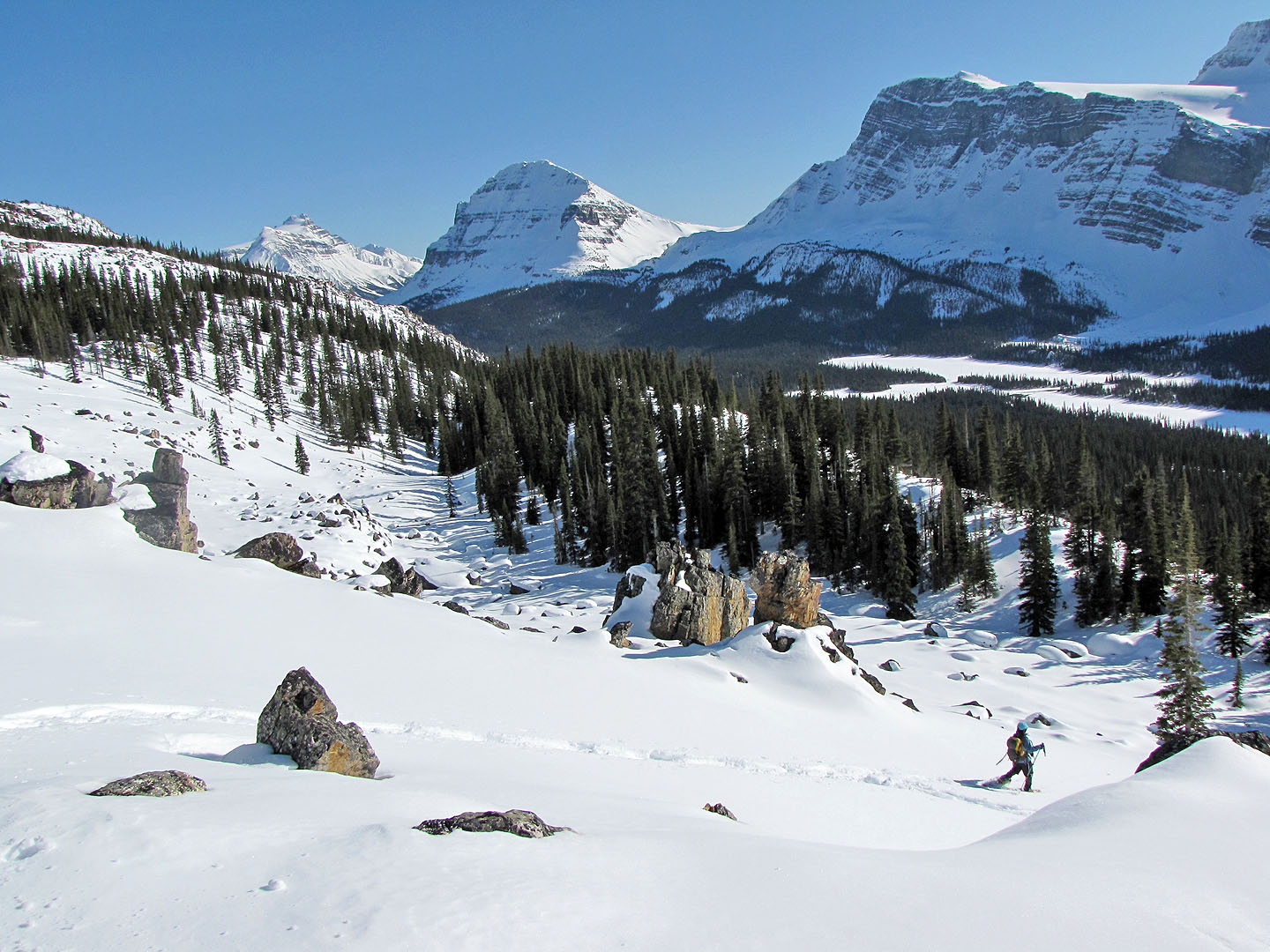 Last good view before we dropped down into the trees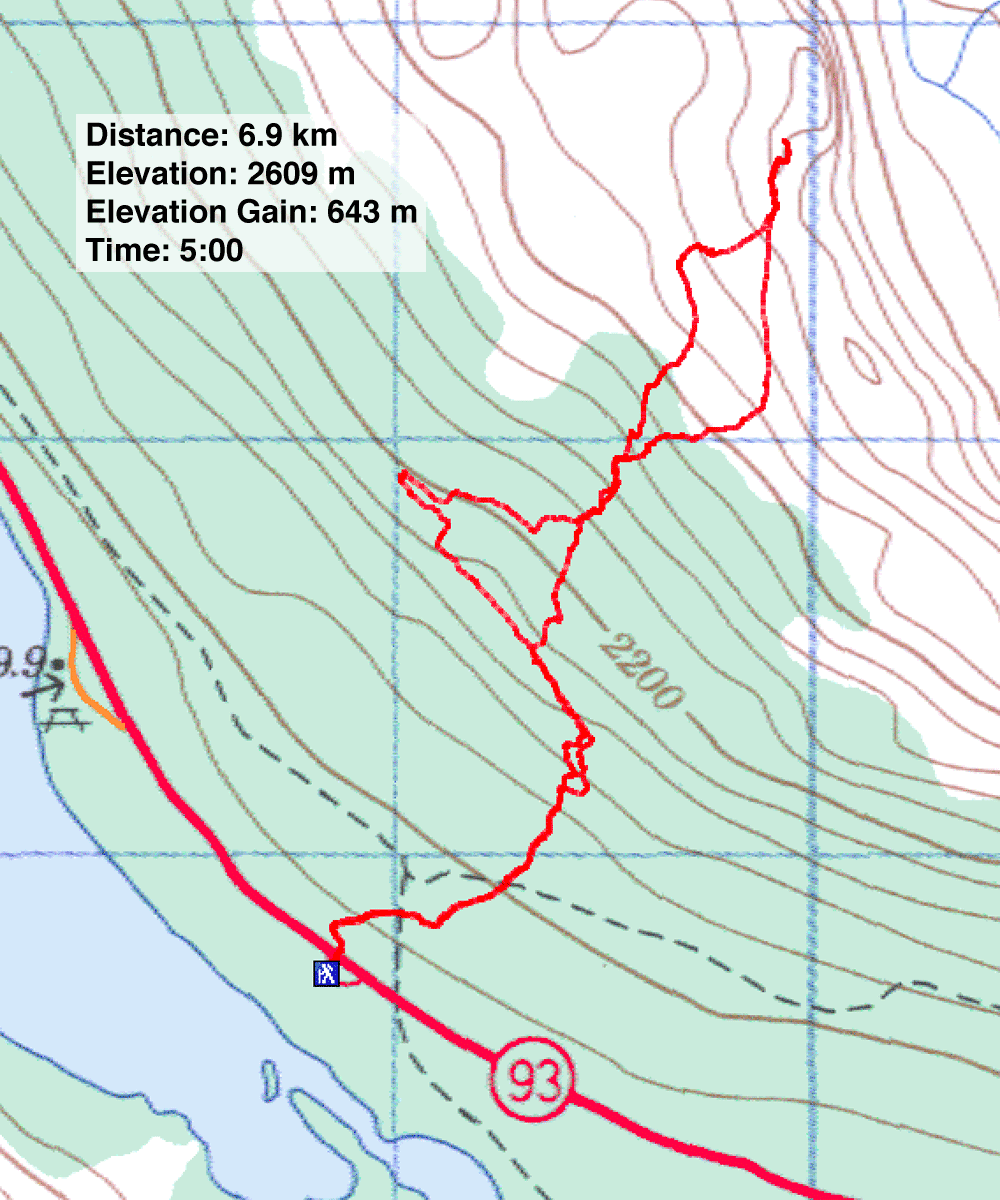 82 N/9 Hector Lake