bobspirko.ca | Home | Canada Trips | US Trips | Hiking | Snowshoeing | MAP | About

Mount Erickson
Crowsnest Pass, Alberta
September 15, 2007
Distance: 13.2 km
Cumulative Elevation Gain: 1341 m
After our Mount Erickson attempt five years ago, Dinah Kruze and I had some unfinished business there. It was time to complete the job we started, and we invited Sonny Bou to join us.
We followed the same procedure: After driving up Highway 3 to the south end of the mountain, we parked on the east side of the bridge. From there, we followed the ridge to the summit.
At first, the grade was steep with mixed terrain of bush, trees and loose rock. Eventually the slope eased and turned into an enjoyable walk in the woods interrupted with short, interesting scrambling up rock outcrops. When we got above the treeline, we were treated to great mountain scenery under blue skies.
Going at a leisurely pace, it took us three hours to reach the south summit. We continued along the ridge, dropping down to the col (losing 80 m of elevation) only to climb nearly 300 m to the false summit, distinguished by a green tower in the shape of a missile. From there it was an easy scramble along the ridge with little elevation gain to the true summit.
The summit cairn held a register with a single entry from last October. From the summit I could recognize several peaks to the east – Crowsnest Mountain naturally stood out – but the distant peaks west were unfamiliar to me.
After spending more than half an hour on the top, we retraced our steps back to the car. The return was unremarkable except for the last section to the highway. Here the steep grade, loose rock, and undergrowth provided a miserable finish.
We appreciated the views on the summit, and we enjoyed climbing Mount Erickson. I highly recommend it as a late-season scramble.

MOVIE
KML Track
Sonny's Trip Report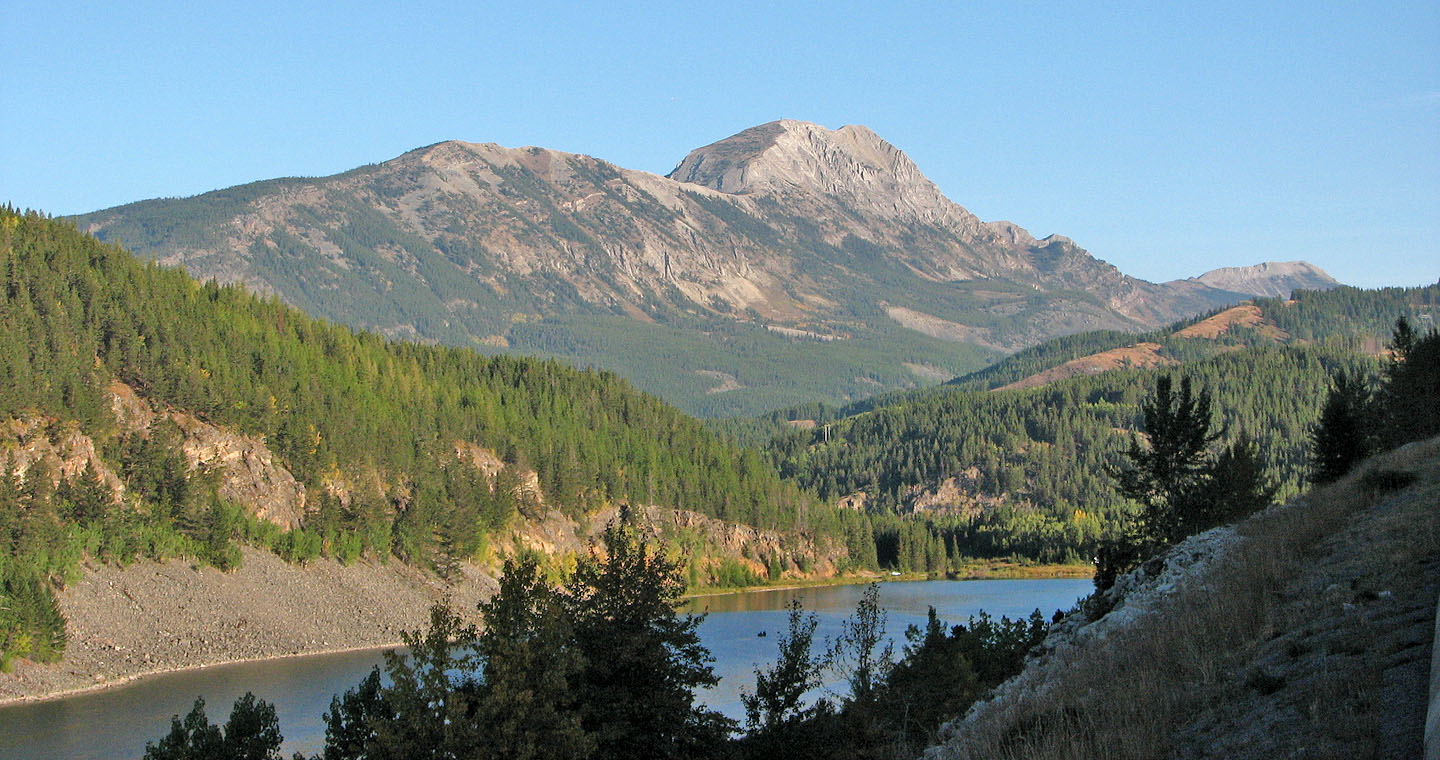 Mount Erickson seen from the highway above Summit Lake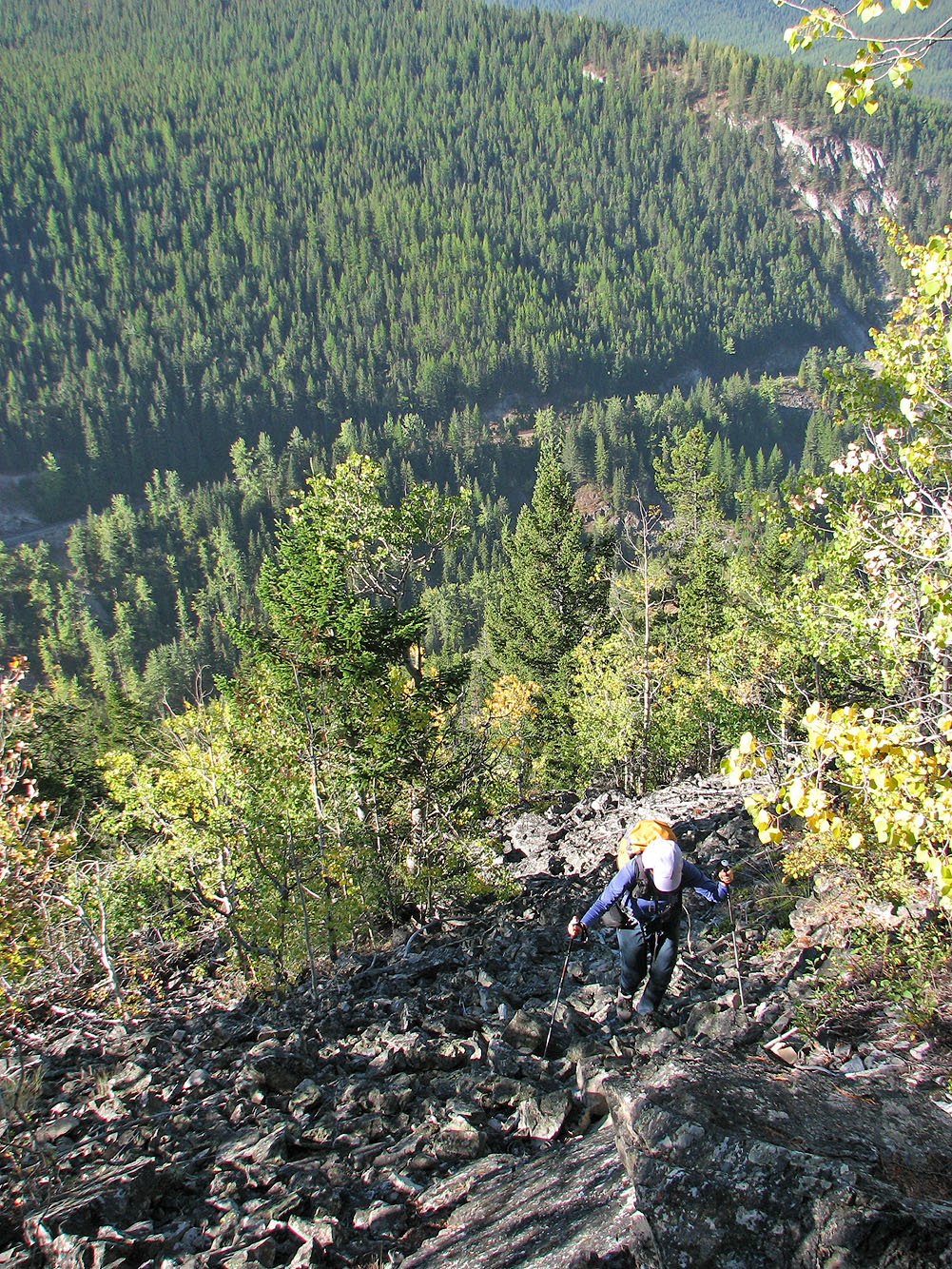 The trip begins with a steep climb from the highway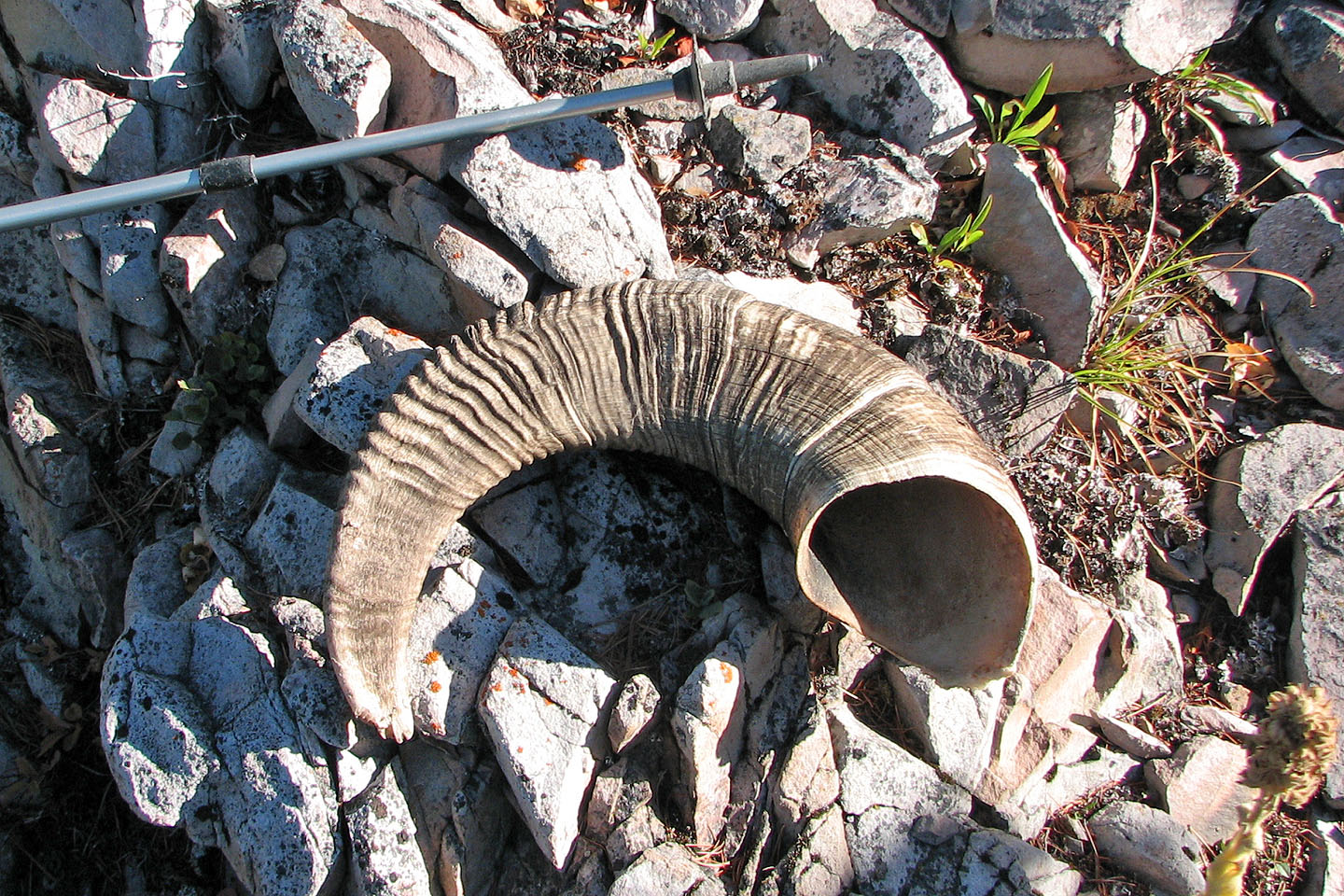 This sheep horn was surprisingly heavy. I wouldn't want to carry two of them on my head!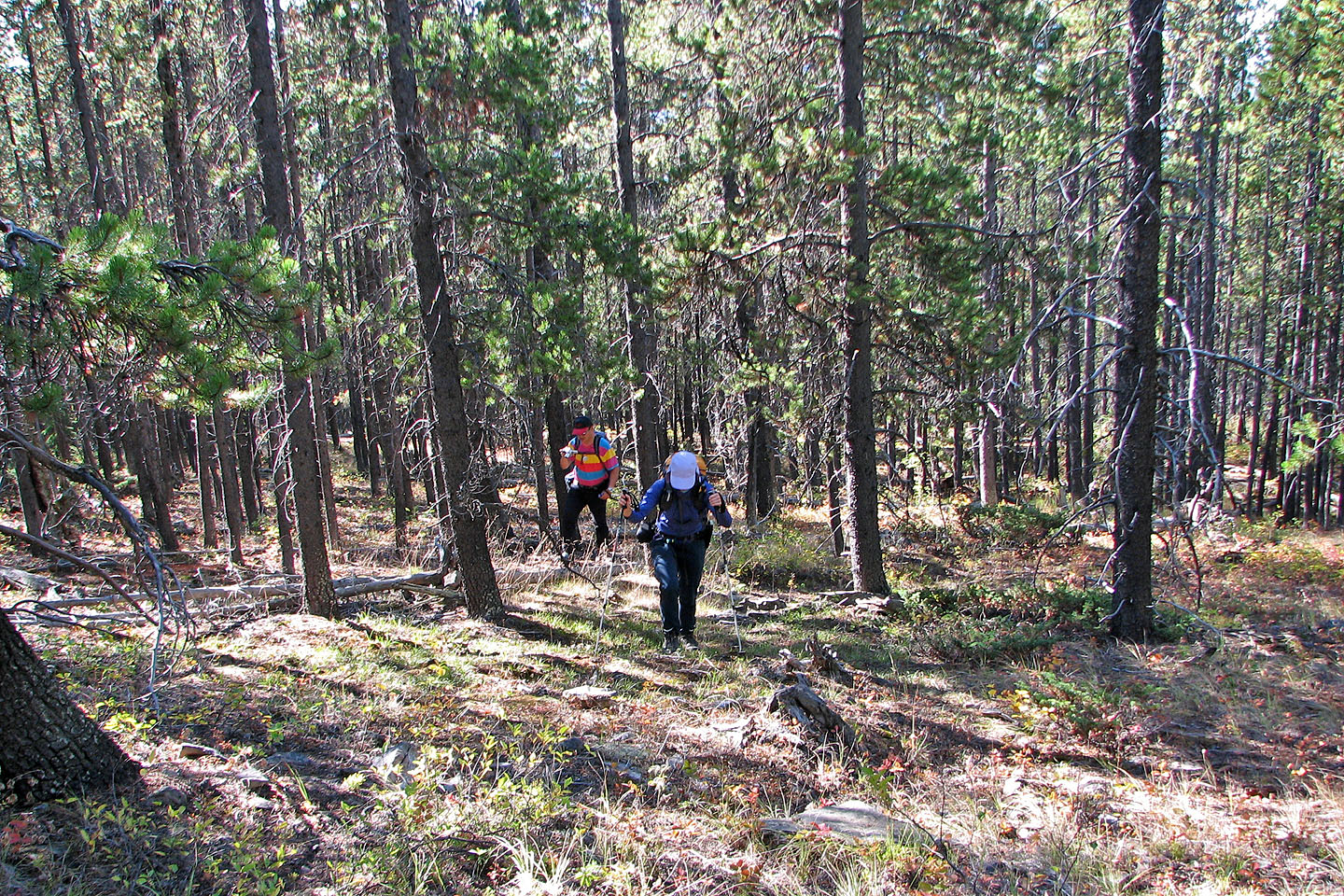 Most of the forest was a pleasant walk with little underbrush and deadfall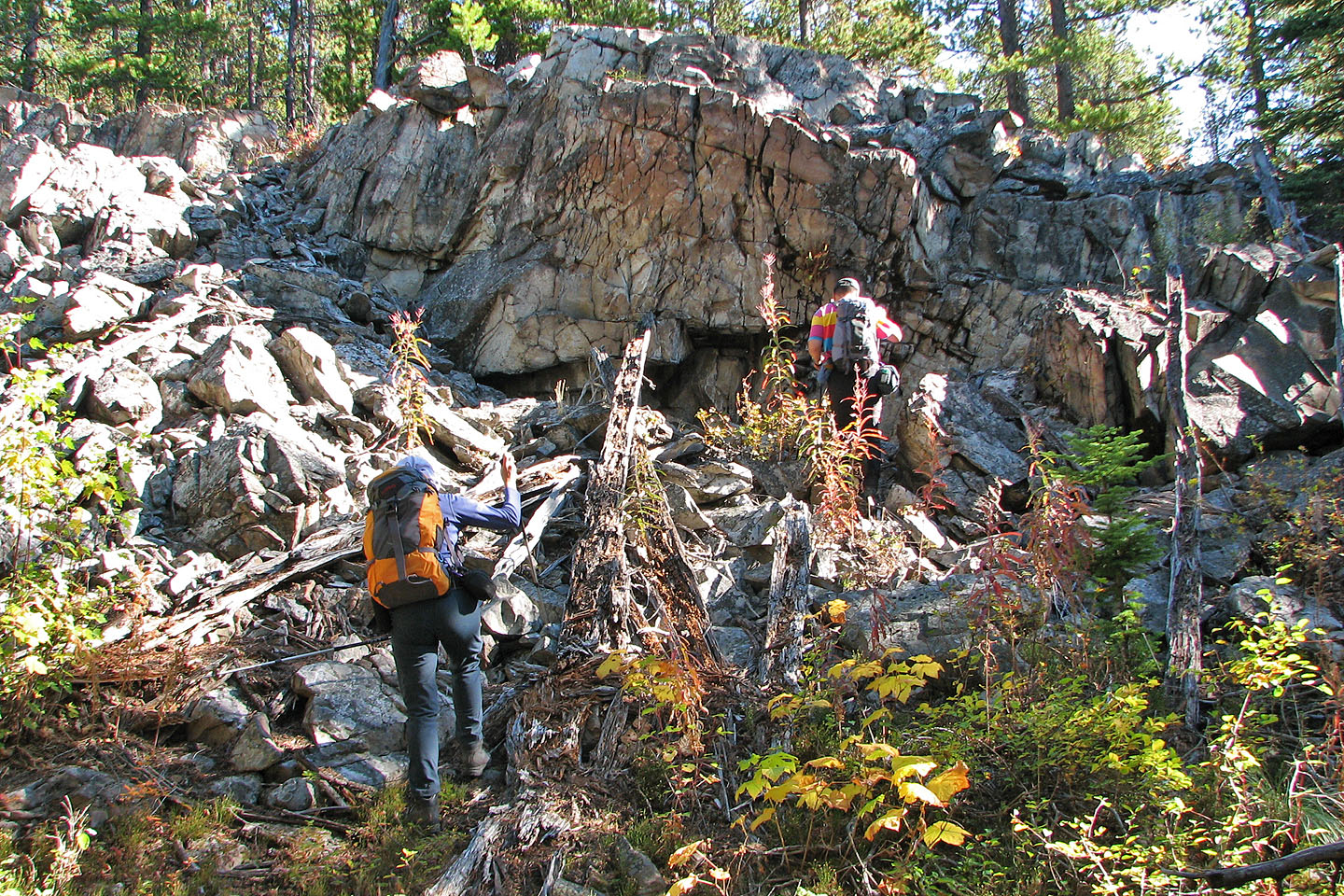 We often came across outcrops like this in the forest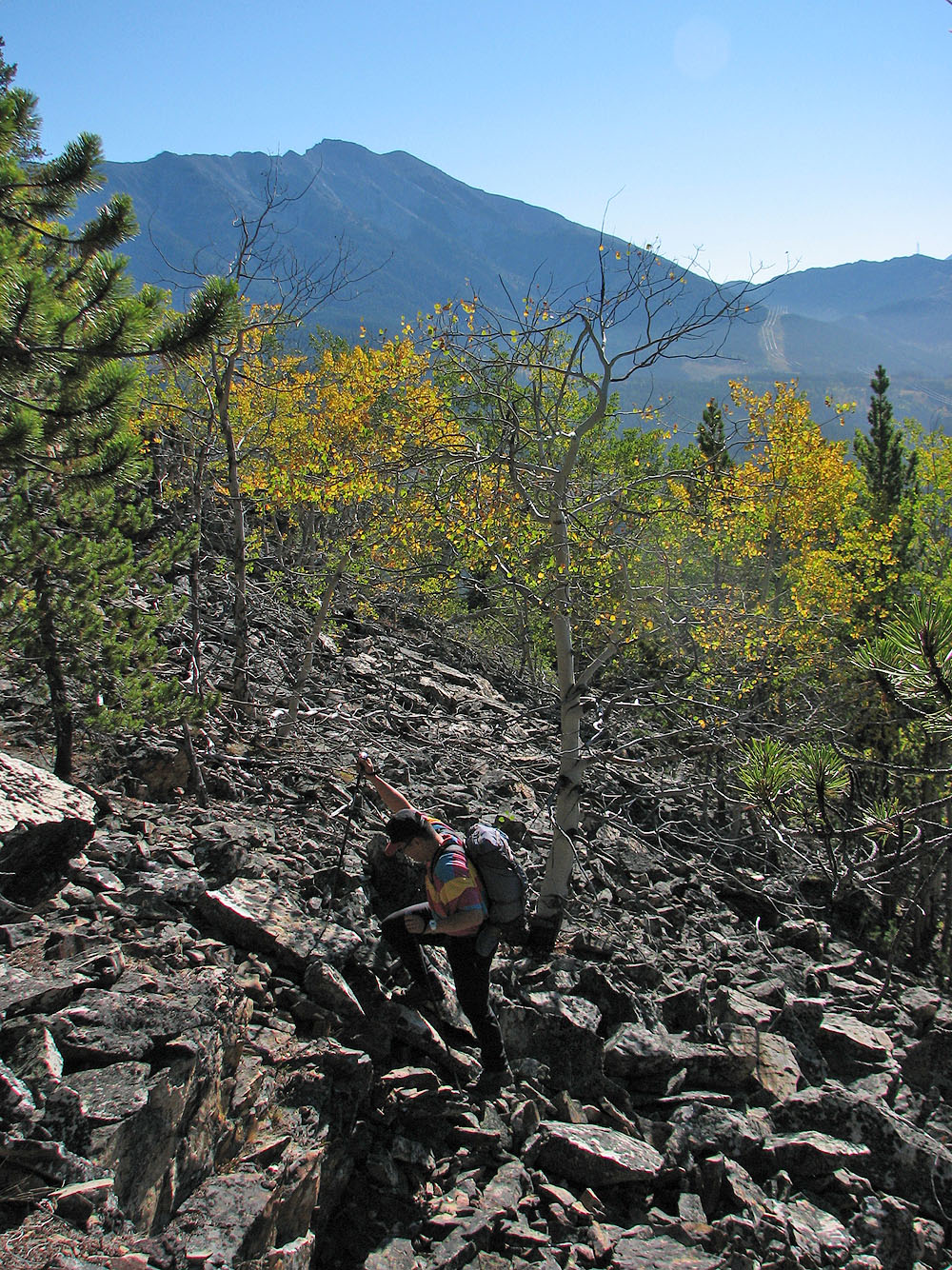 Sonny climbs a stretch of rocks. Phillipps Peak in the background.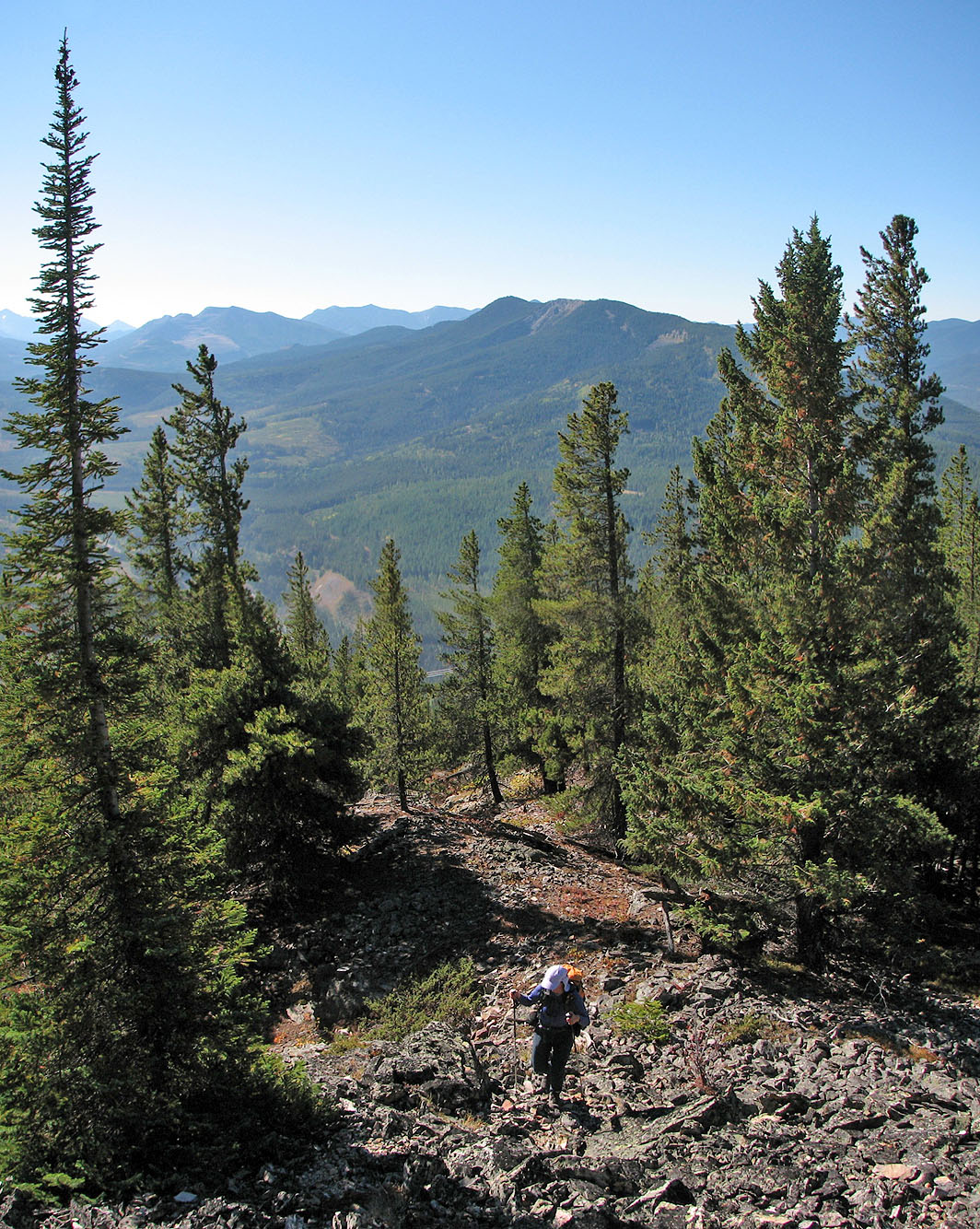 Reaching yet another rocky slope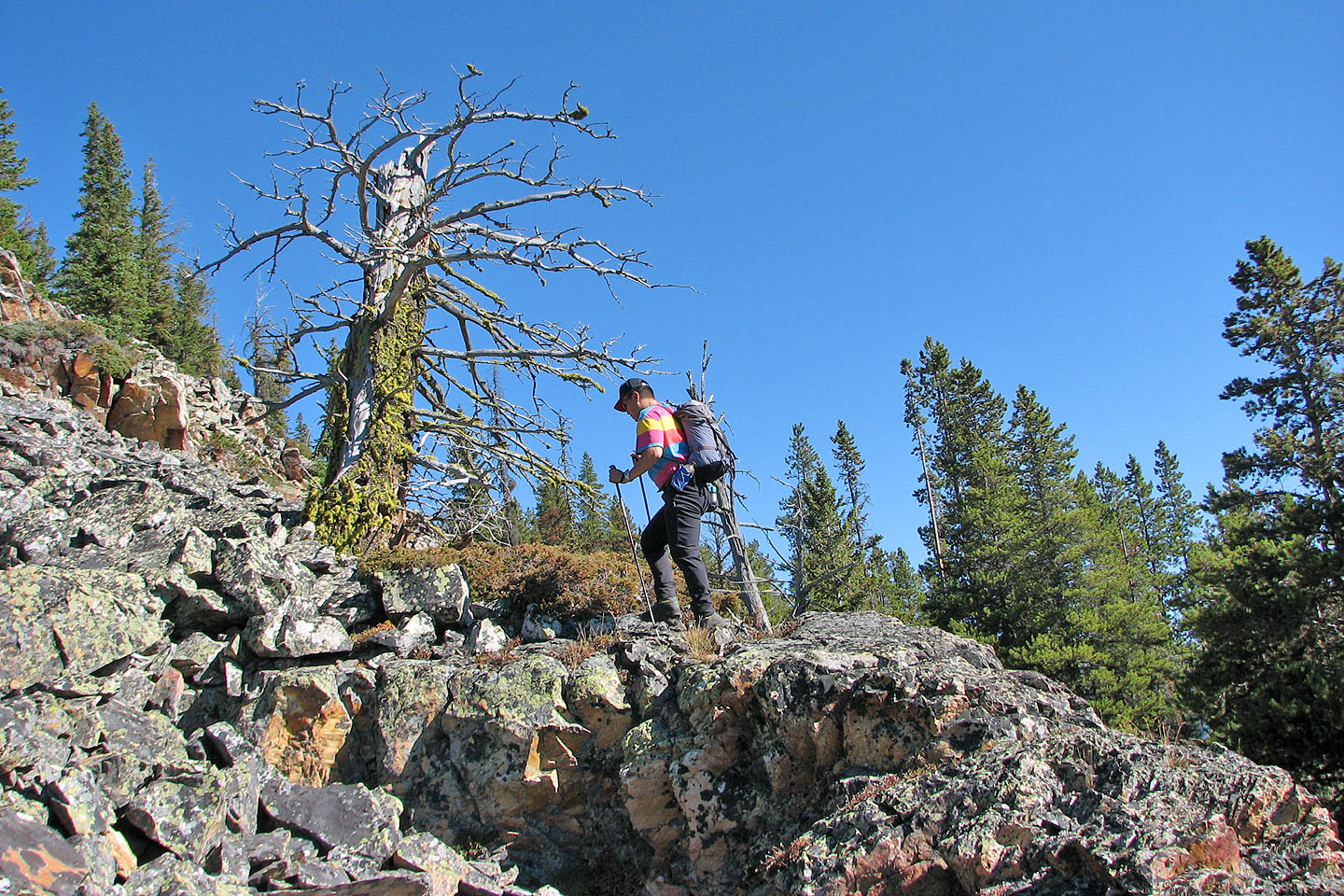 A dead tree on a rocky slope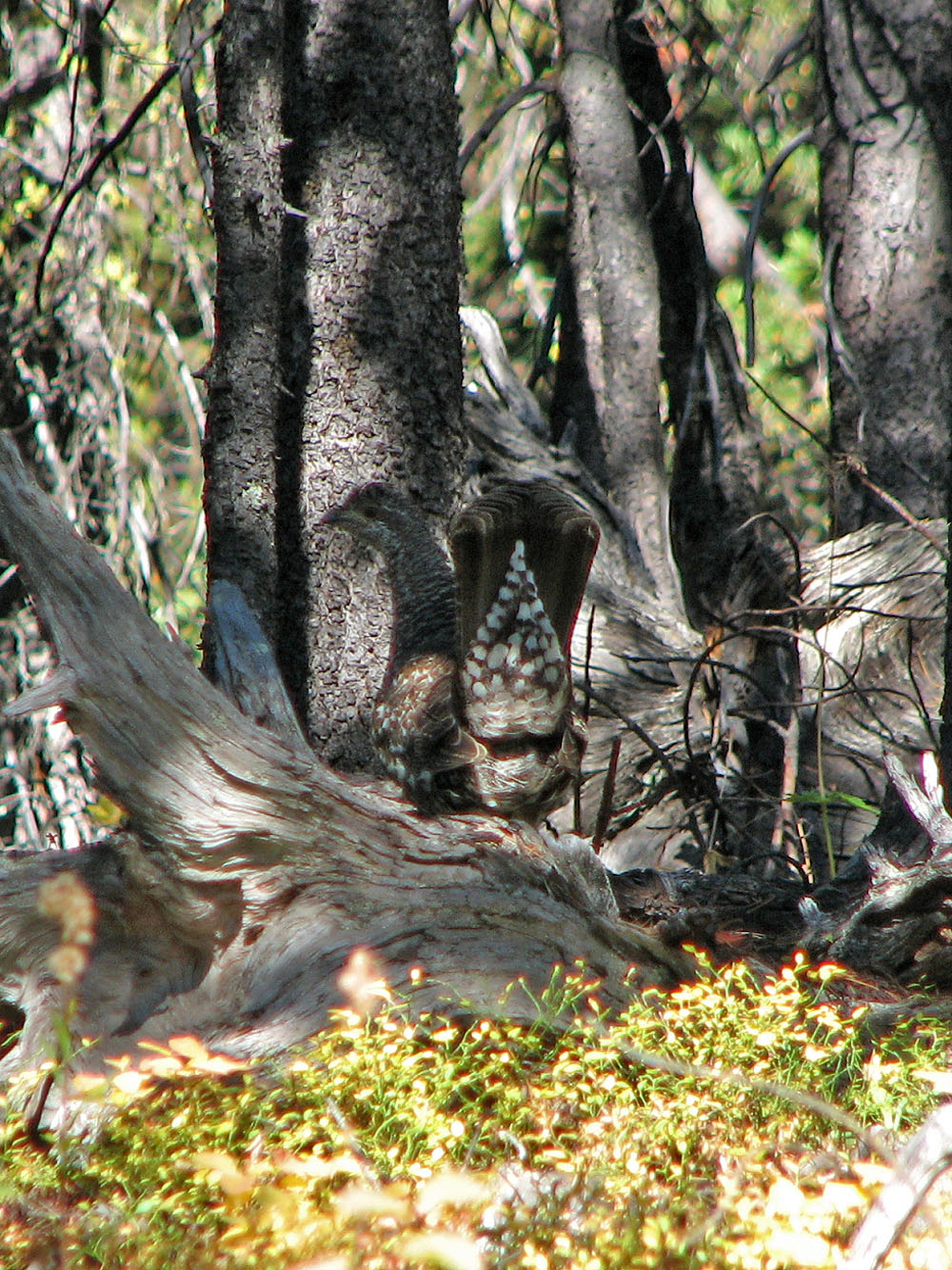 A ruffed grouse displays its tail to a nearby female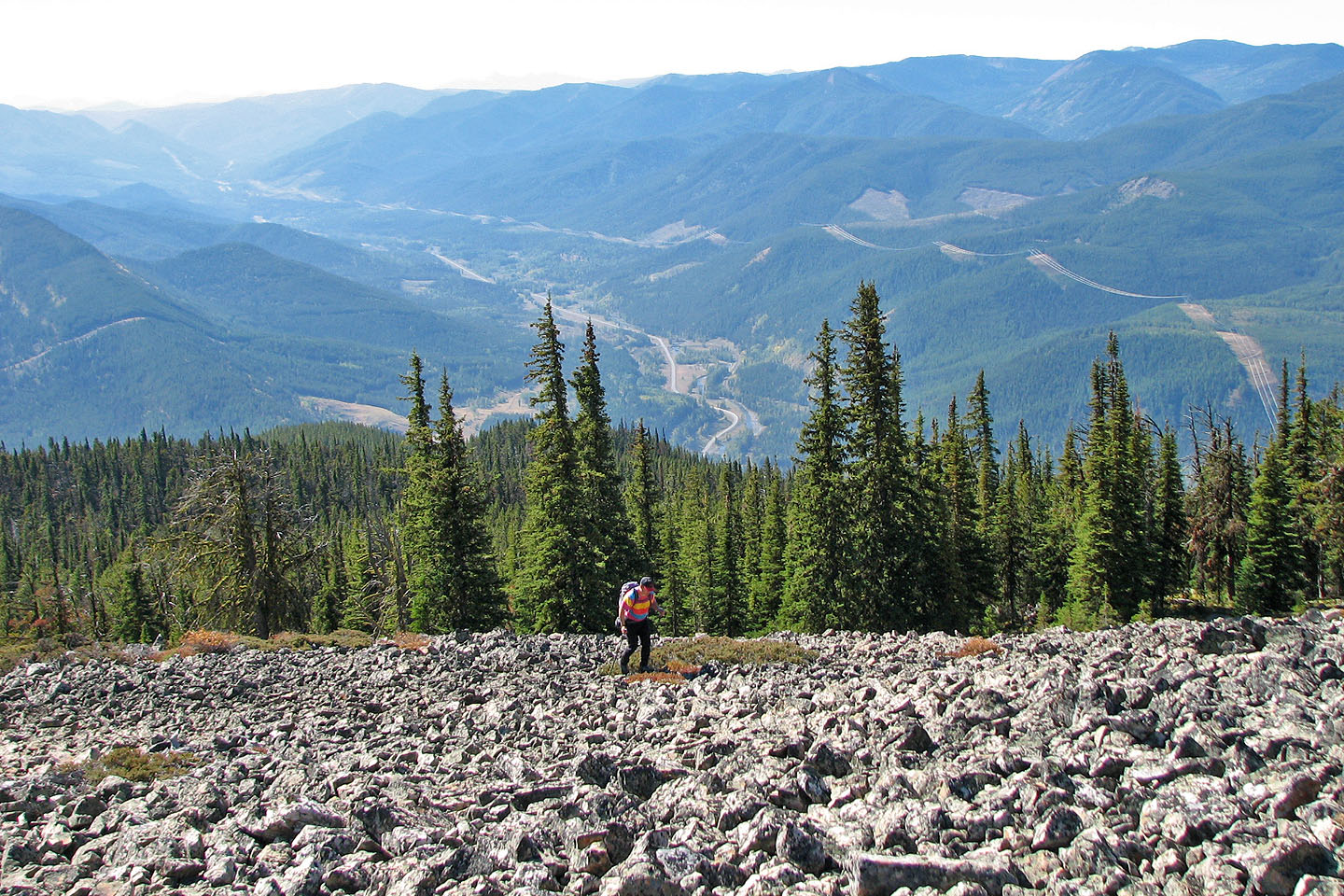 Starting up the talus field below the south summit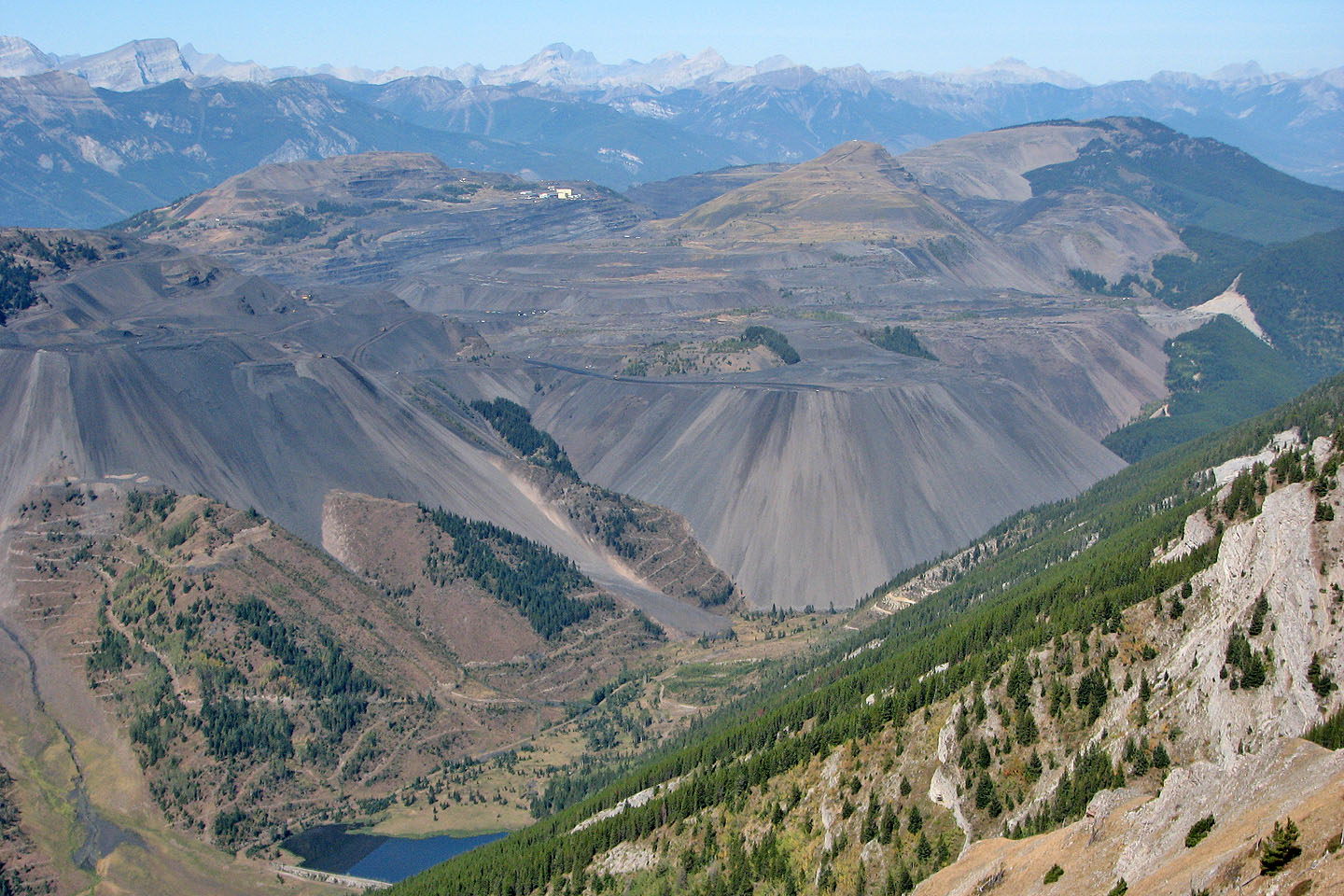 A mining project blights the view west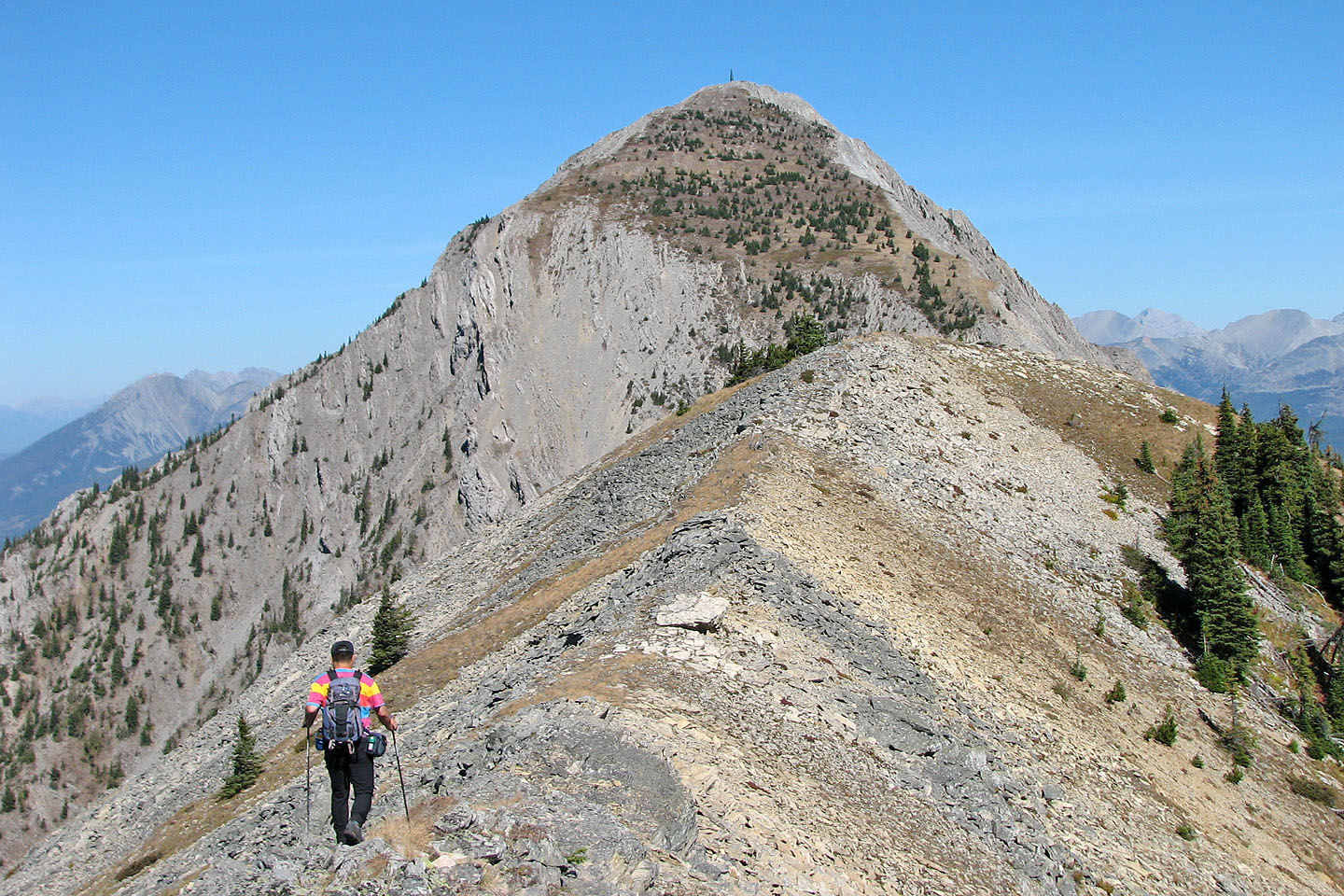 On the south summit looking at the false summit which is topped by a green tower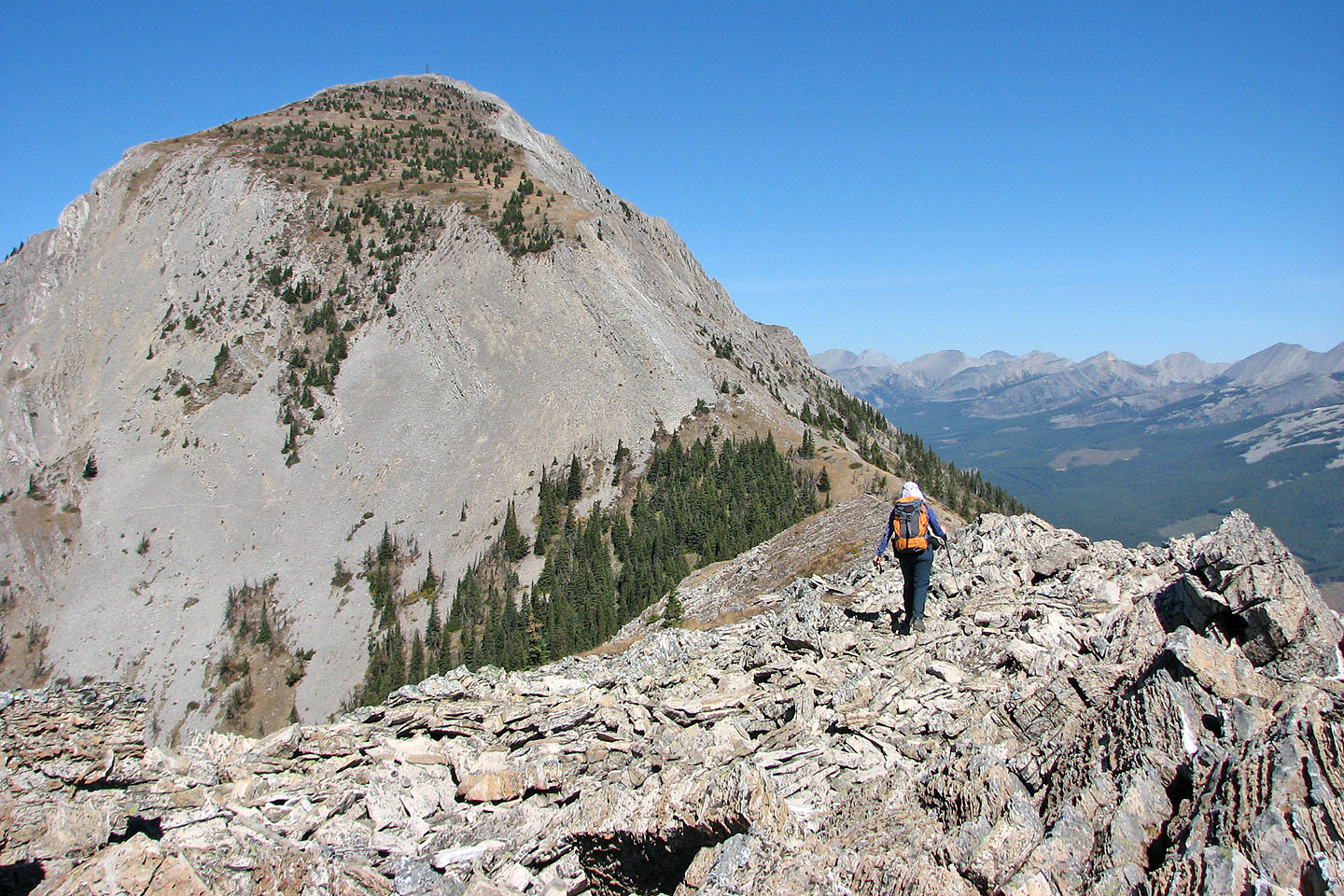 The ascent up the false summit isn't as steep as it looks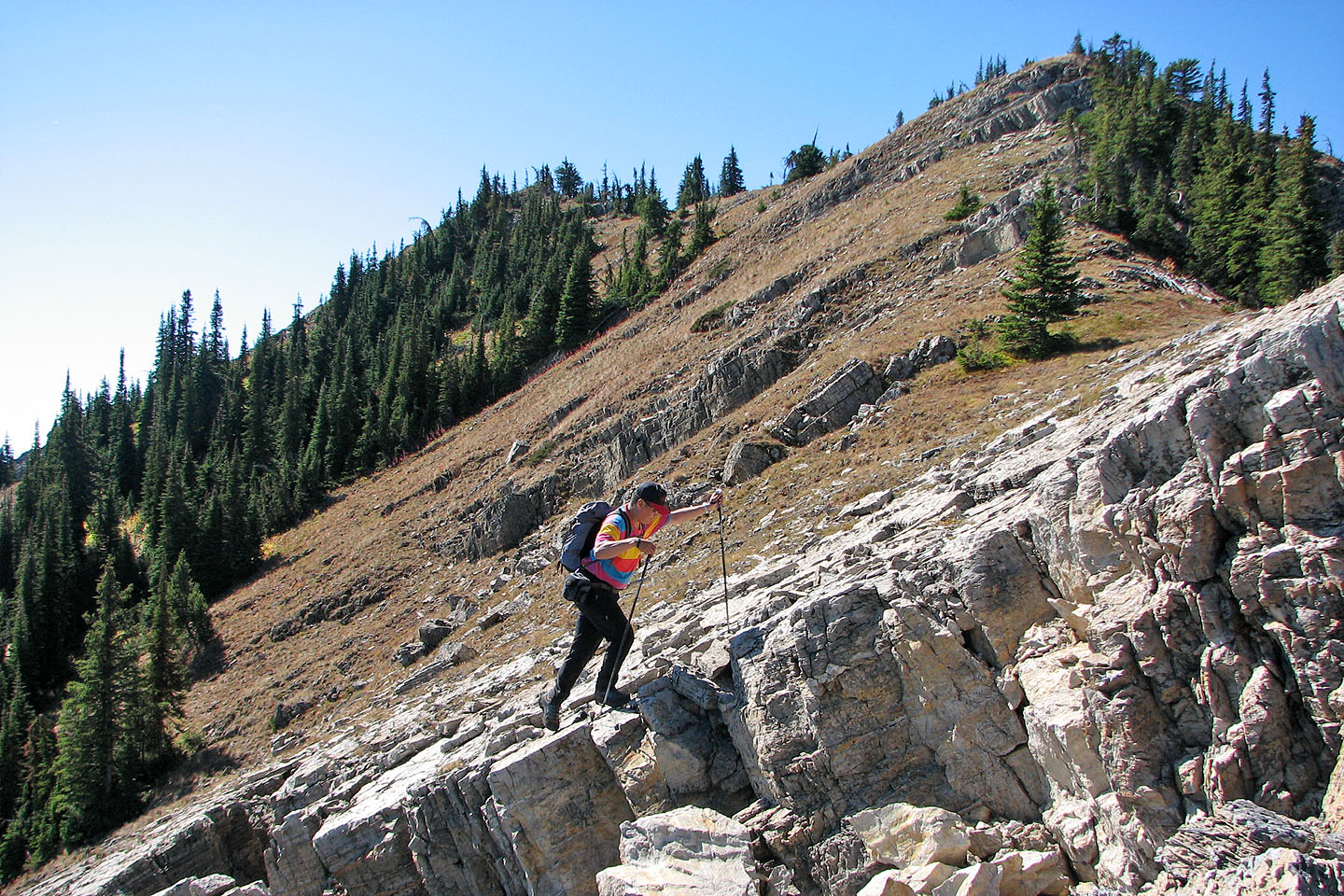 A fissure on the south summit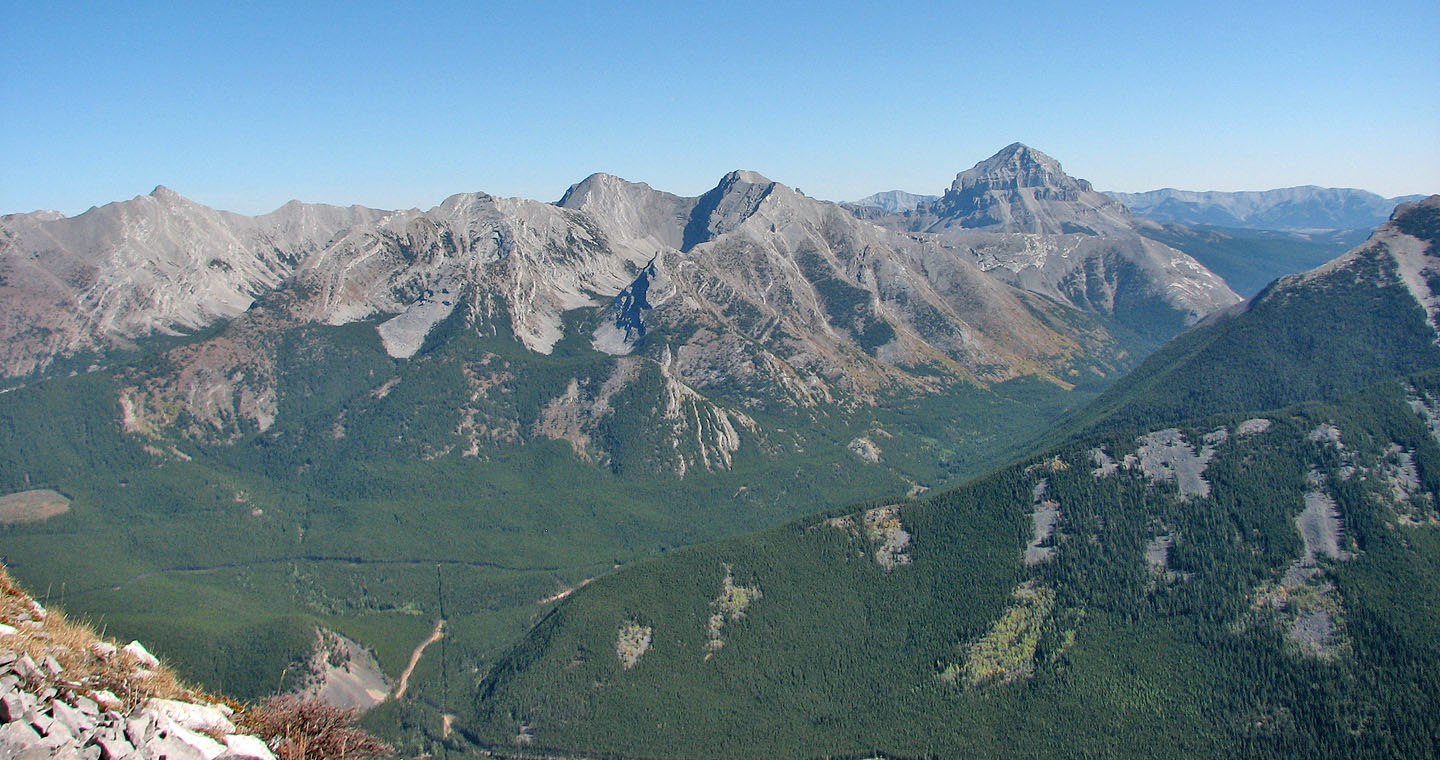 Allison Peak (far left) and Crowsnest Mountain (far right)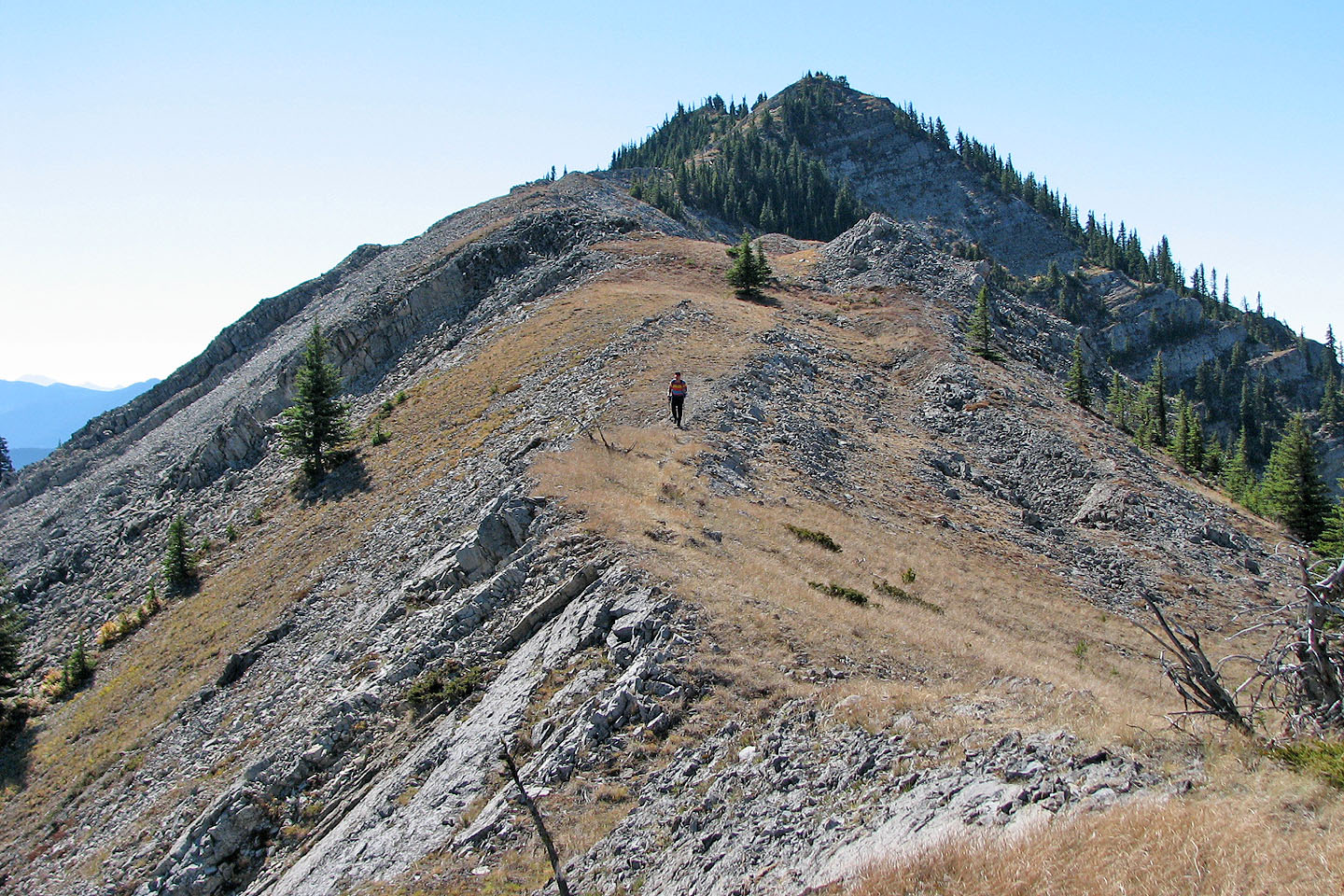 Looking back at the south summit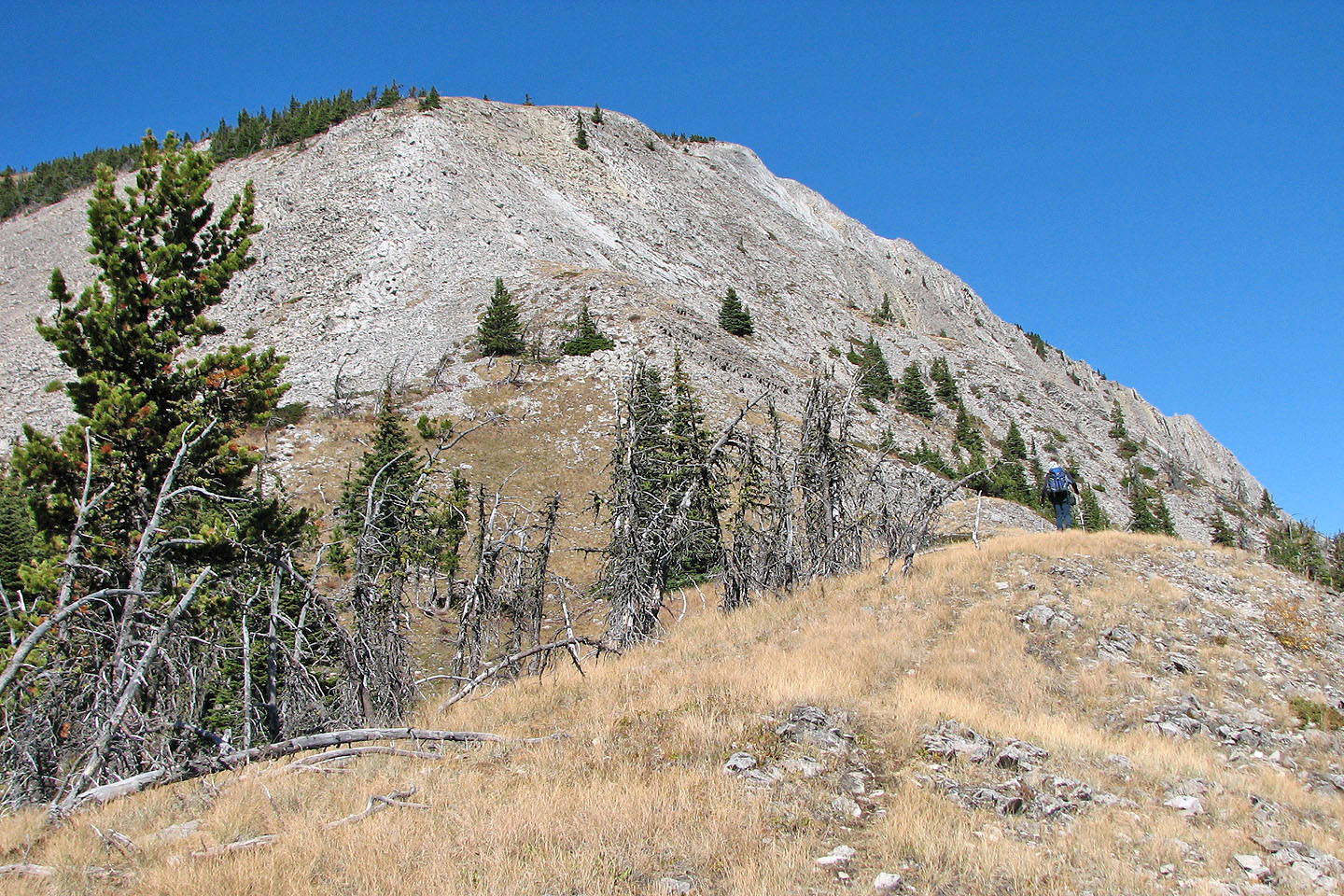 On the saddle leading to the false summit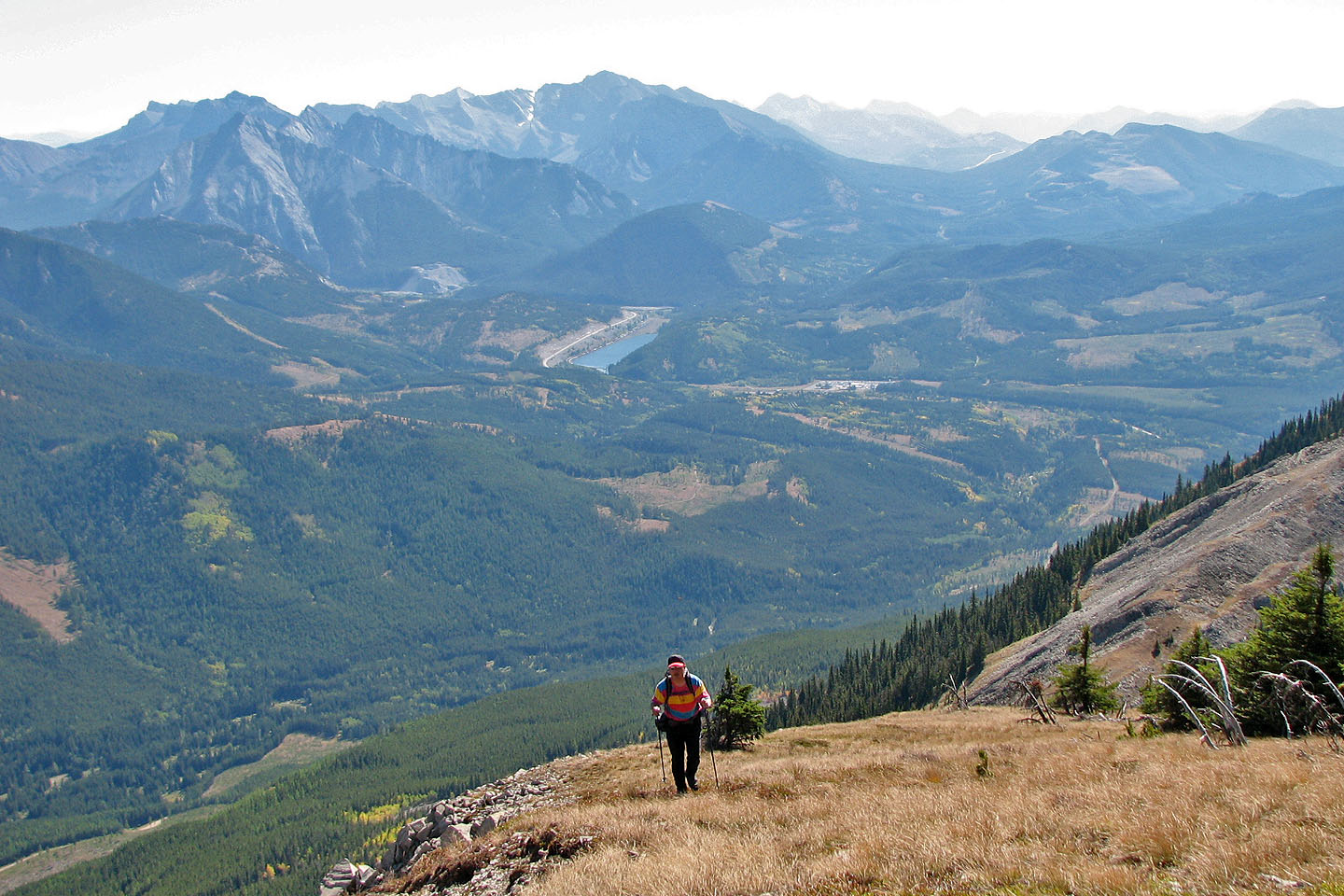 Sonny hikes up the grass slope below the false summit. Sentry Mountain in the background (mouse over)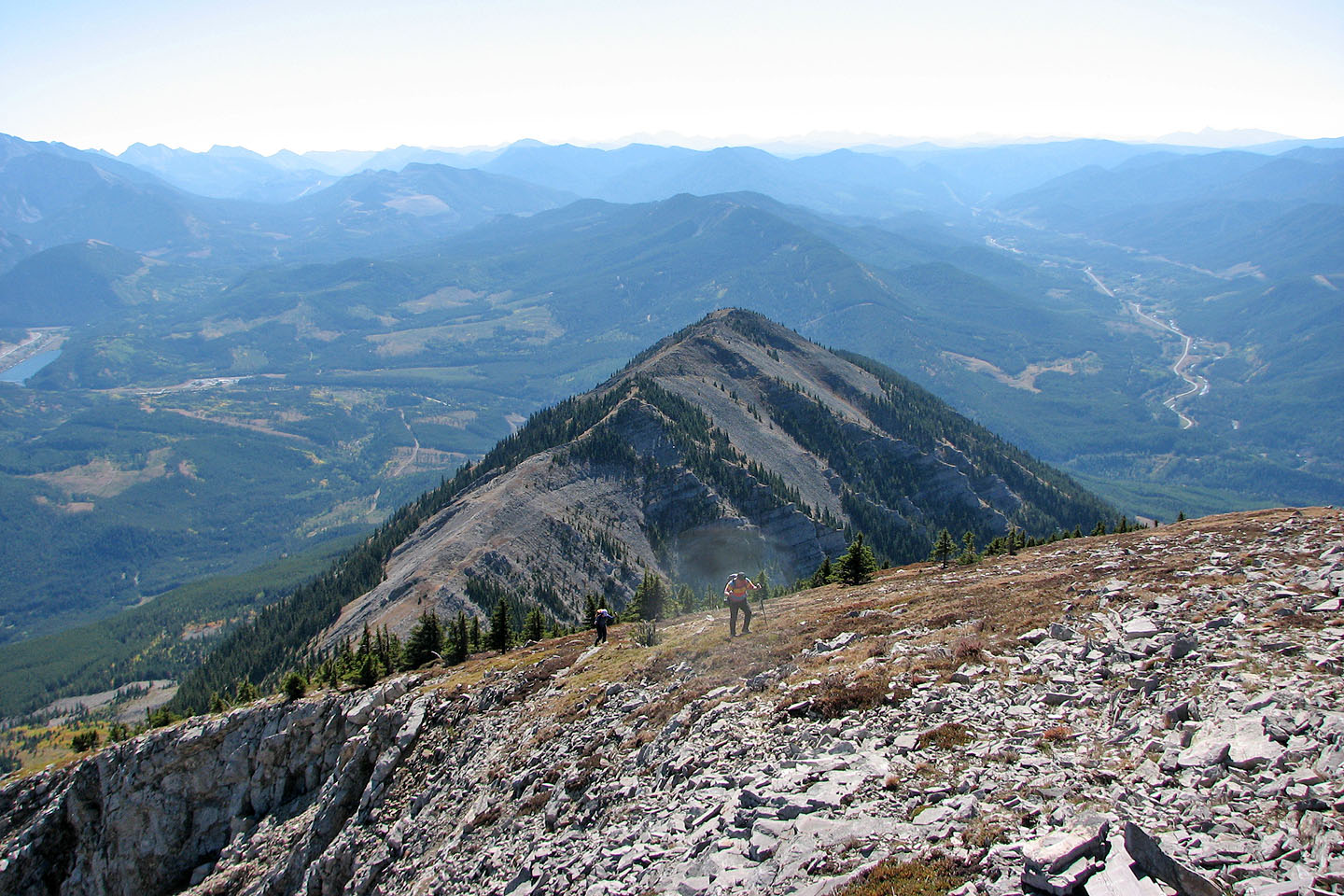 Looking back from the false summit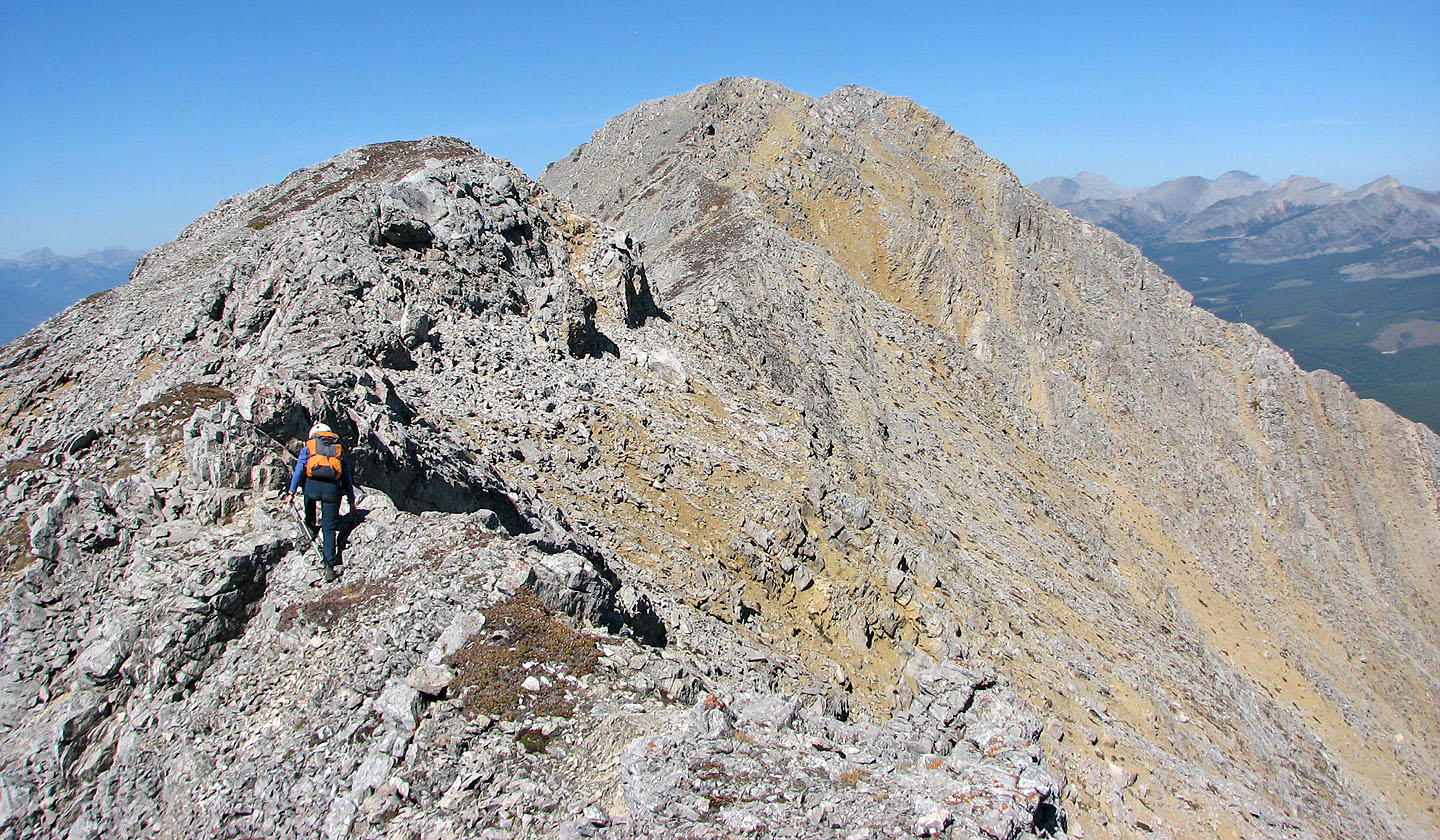 From the false summit we made our way to the true summit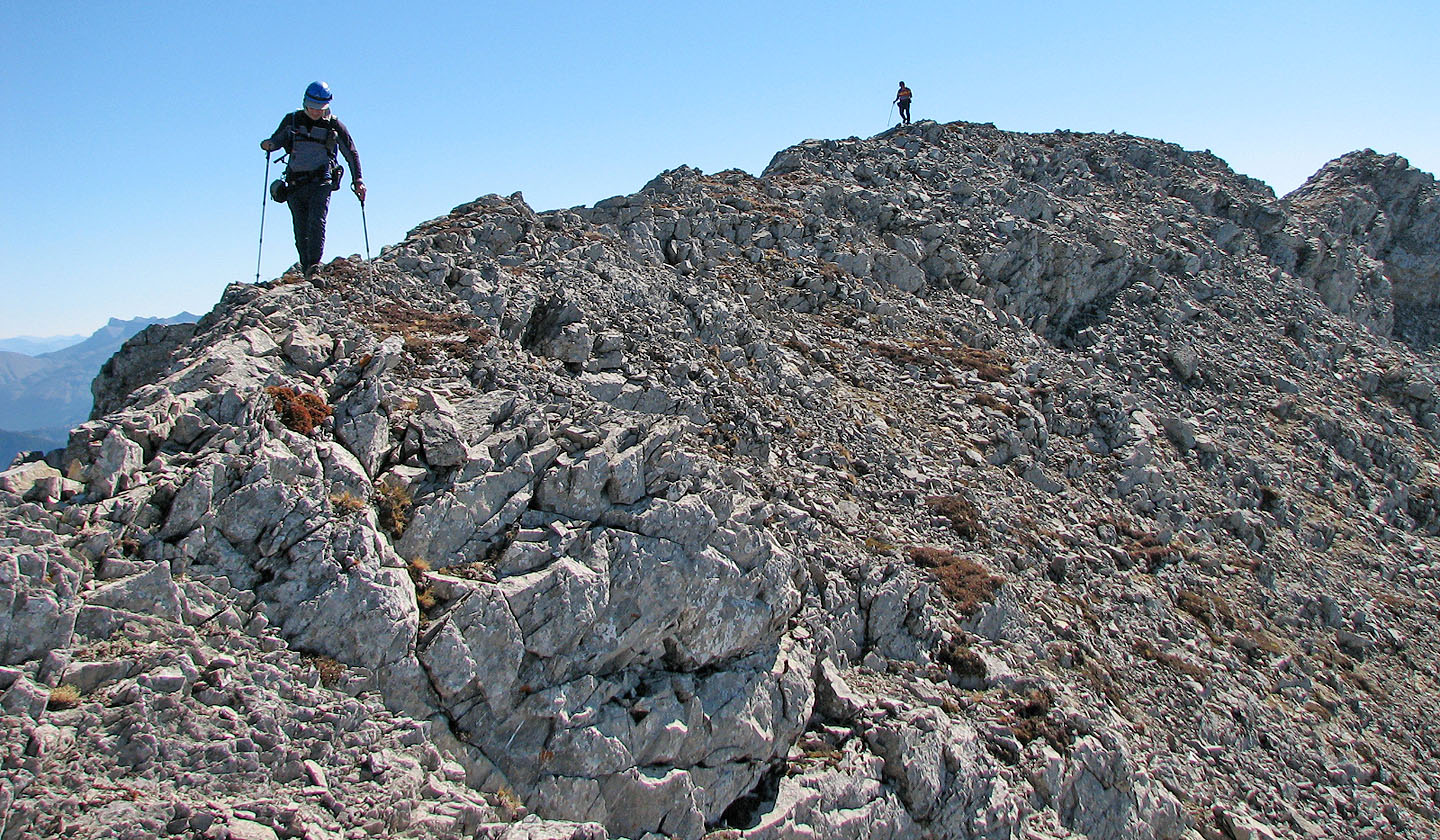 Looking back along the ridge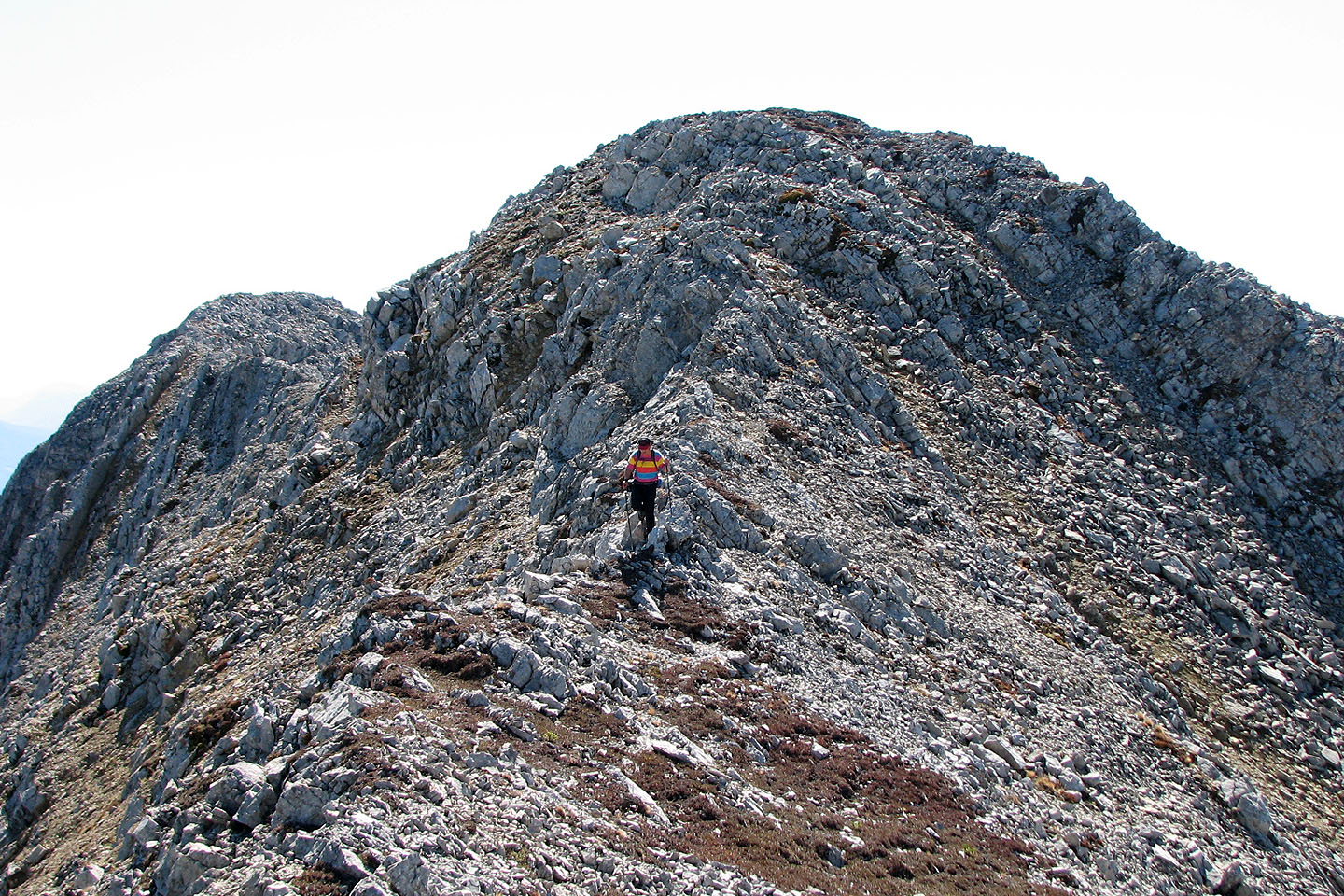 Sonny makes his way to the summit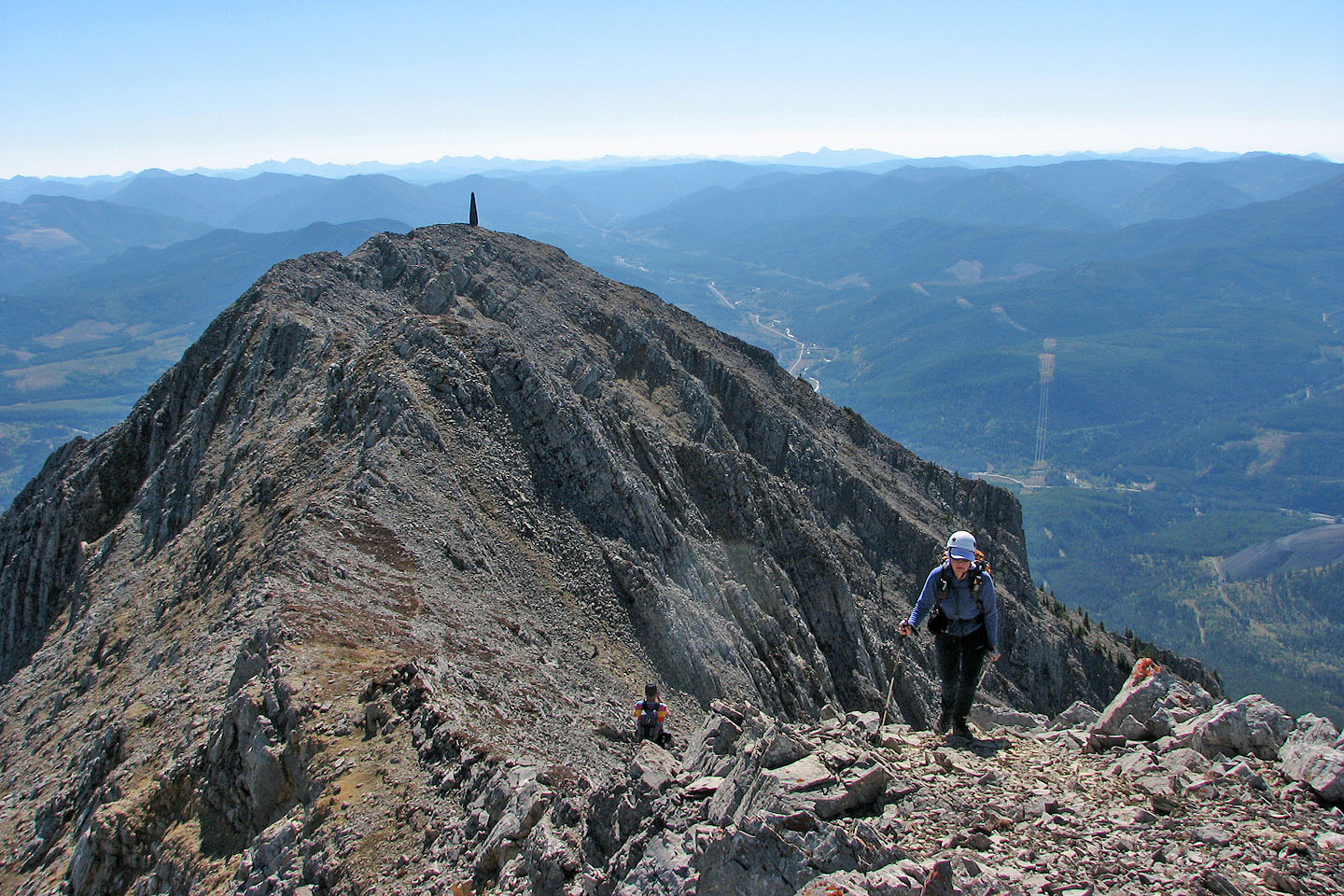 Looking back at the false summit from the true summit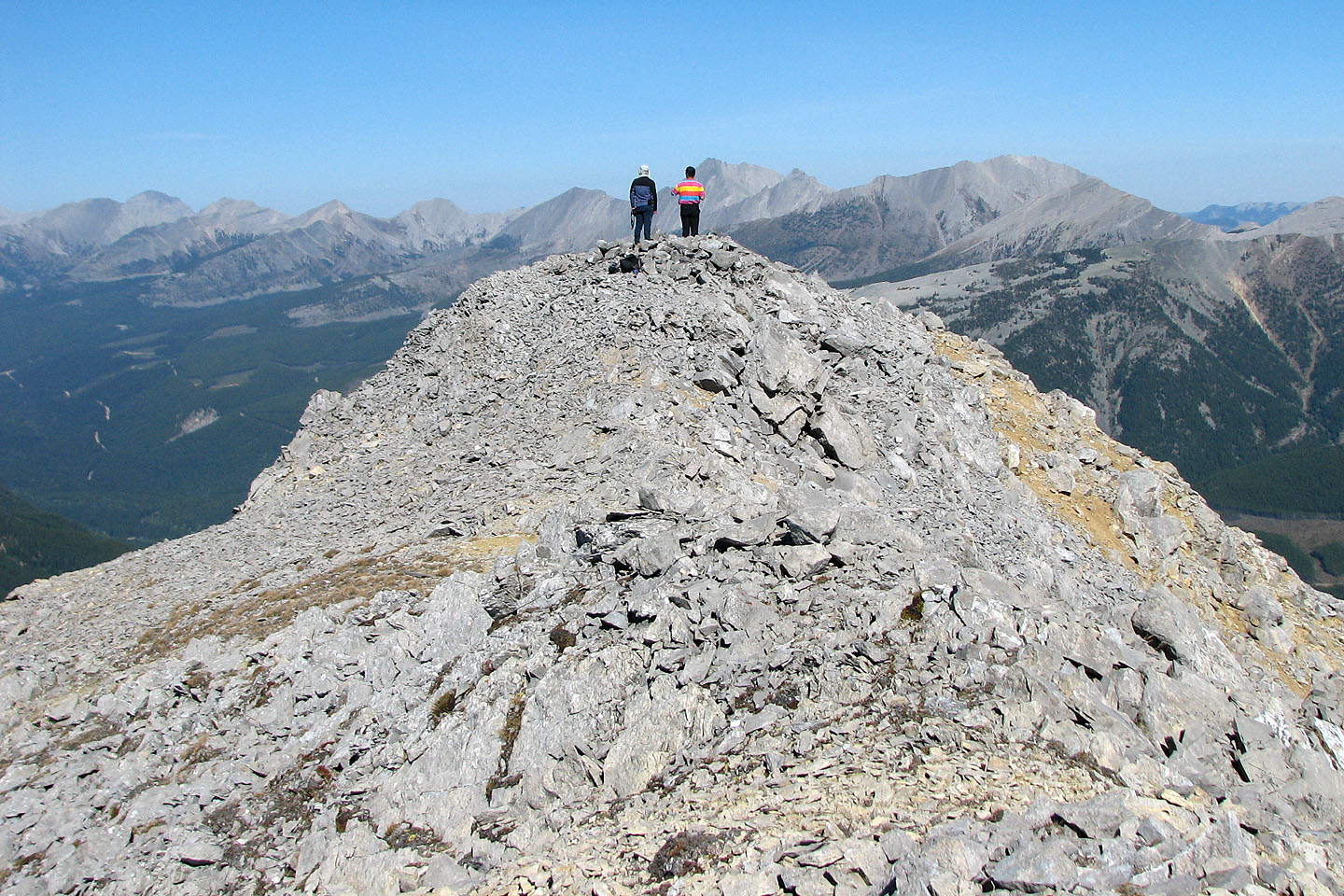 Sonny and I studied the mountains to the north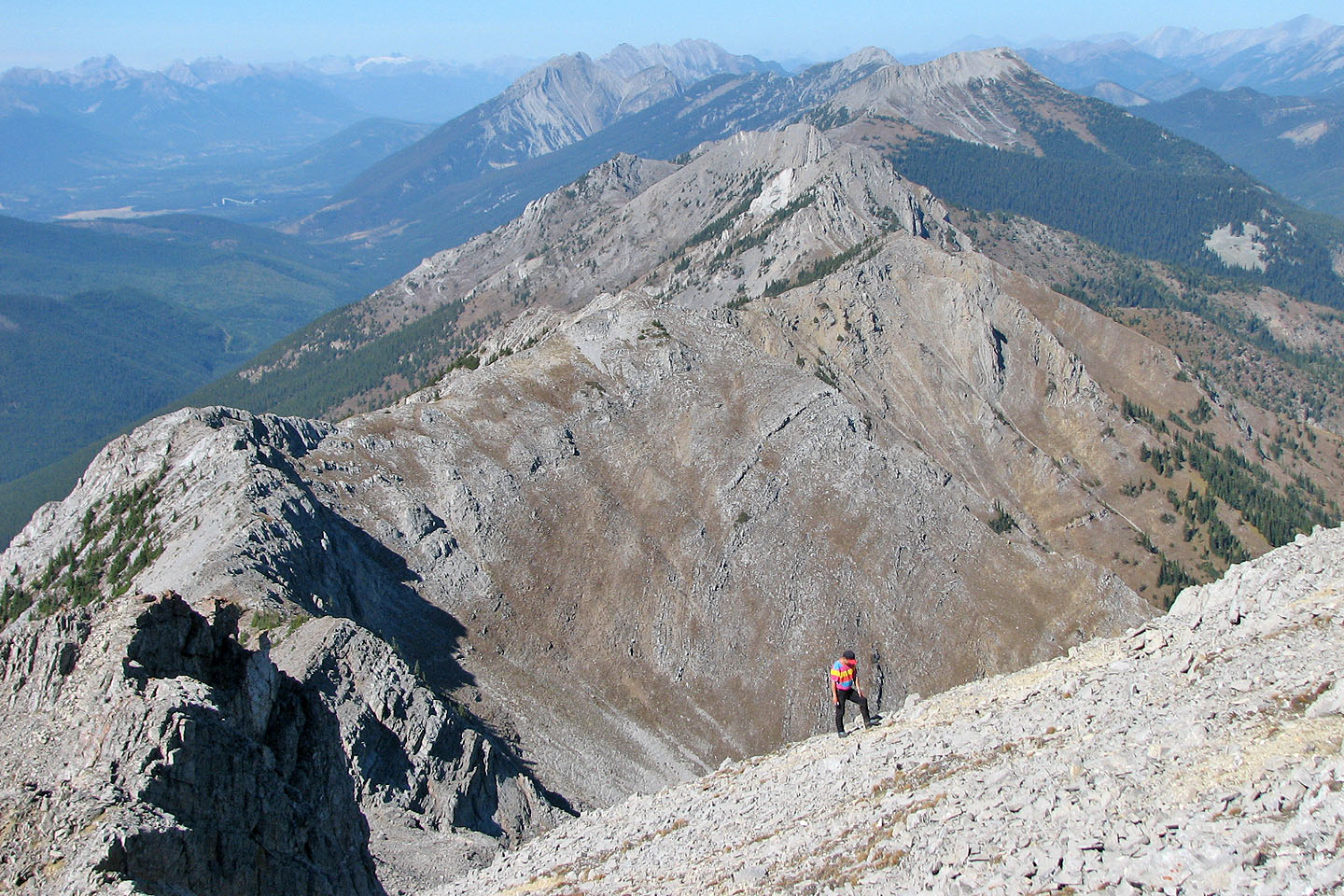 Sonny returns to the summit after checking out the views from a low point on the left (mouse over)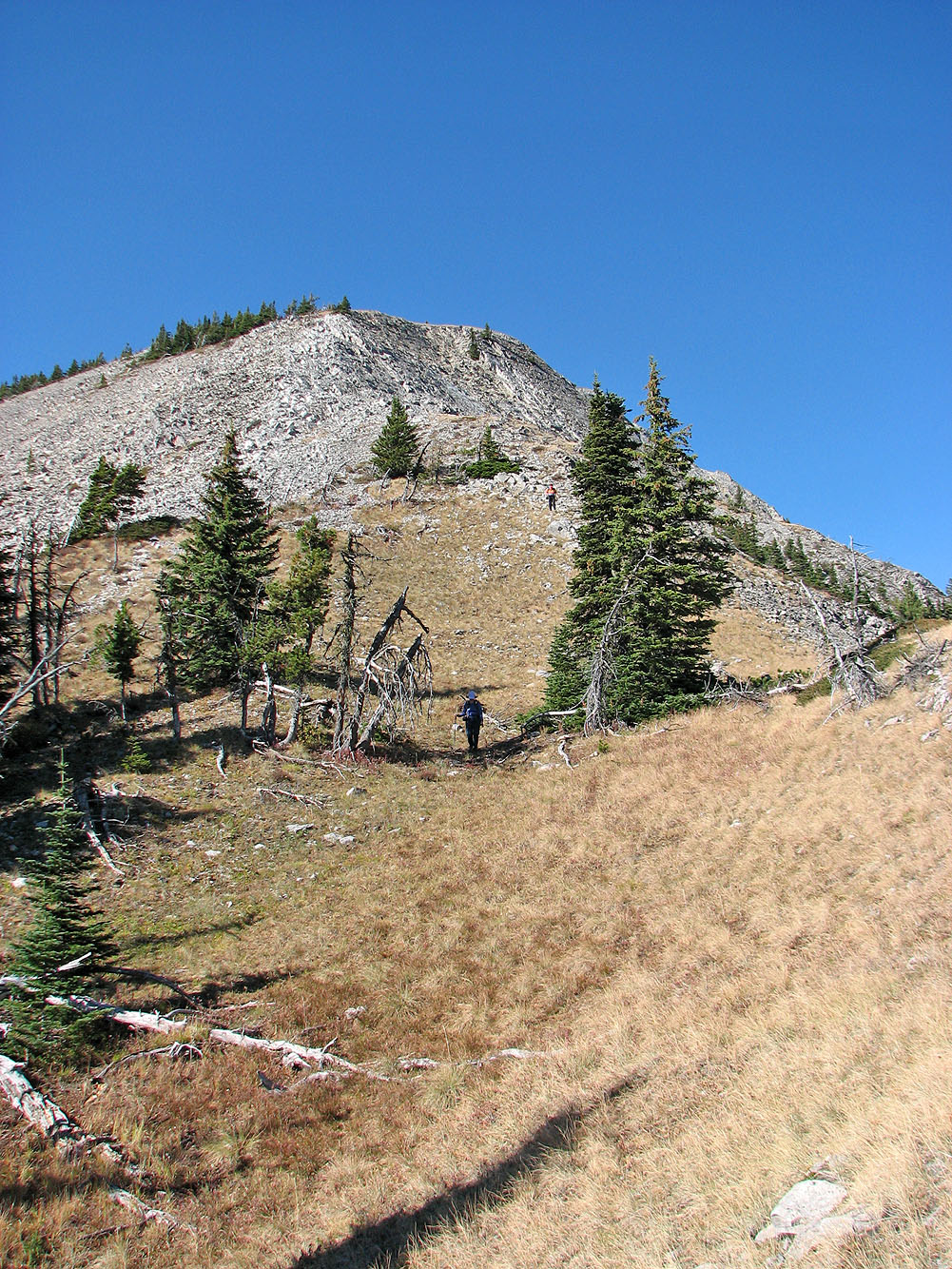 Coming back down the false summit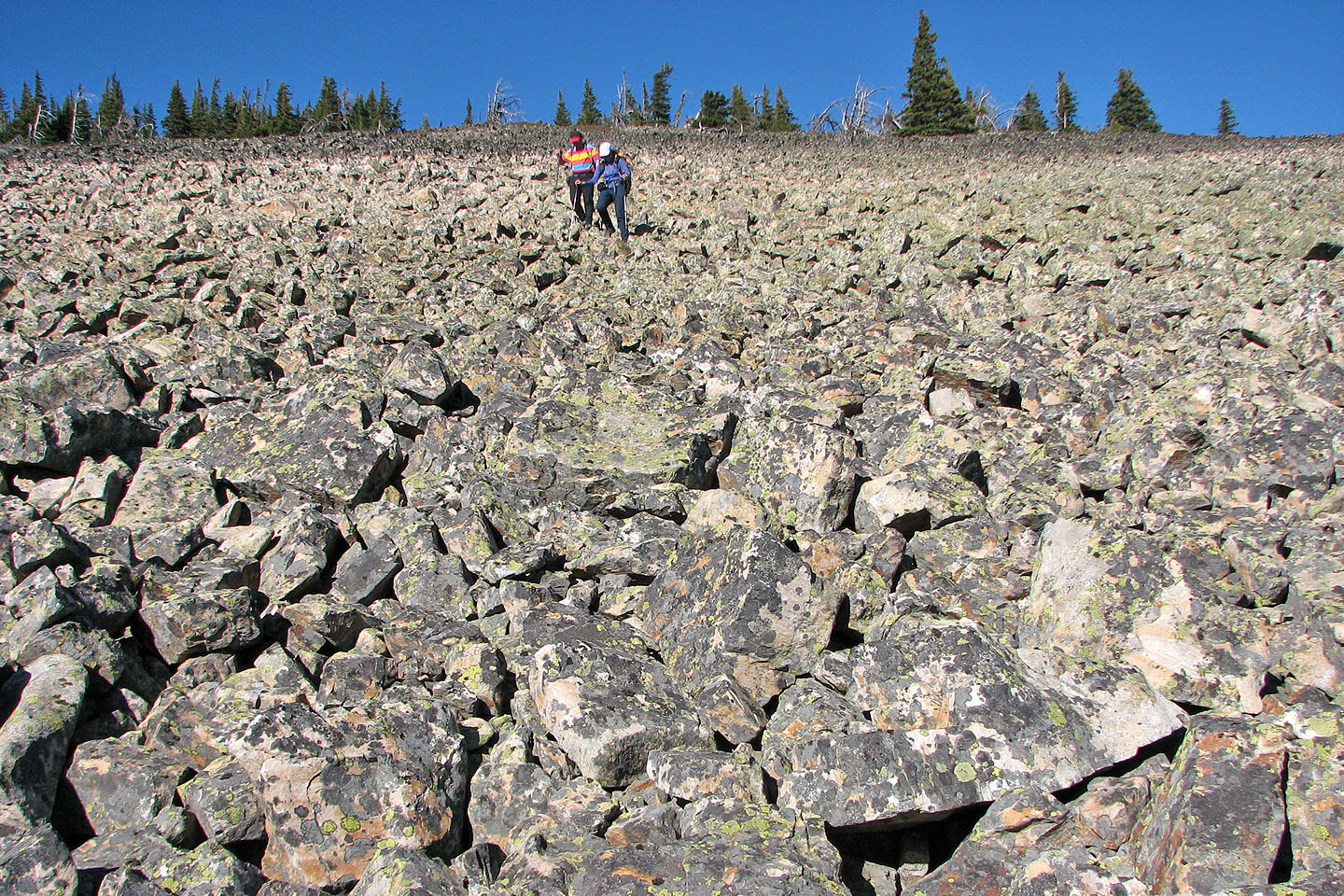 Descending the huge talus field just below the south summit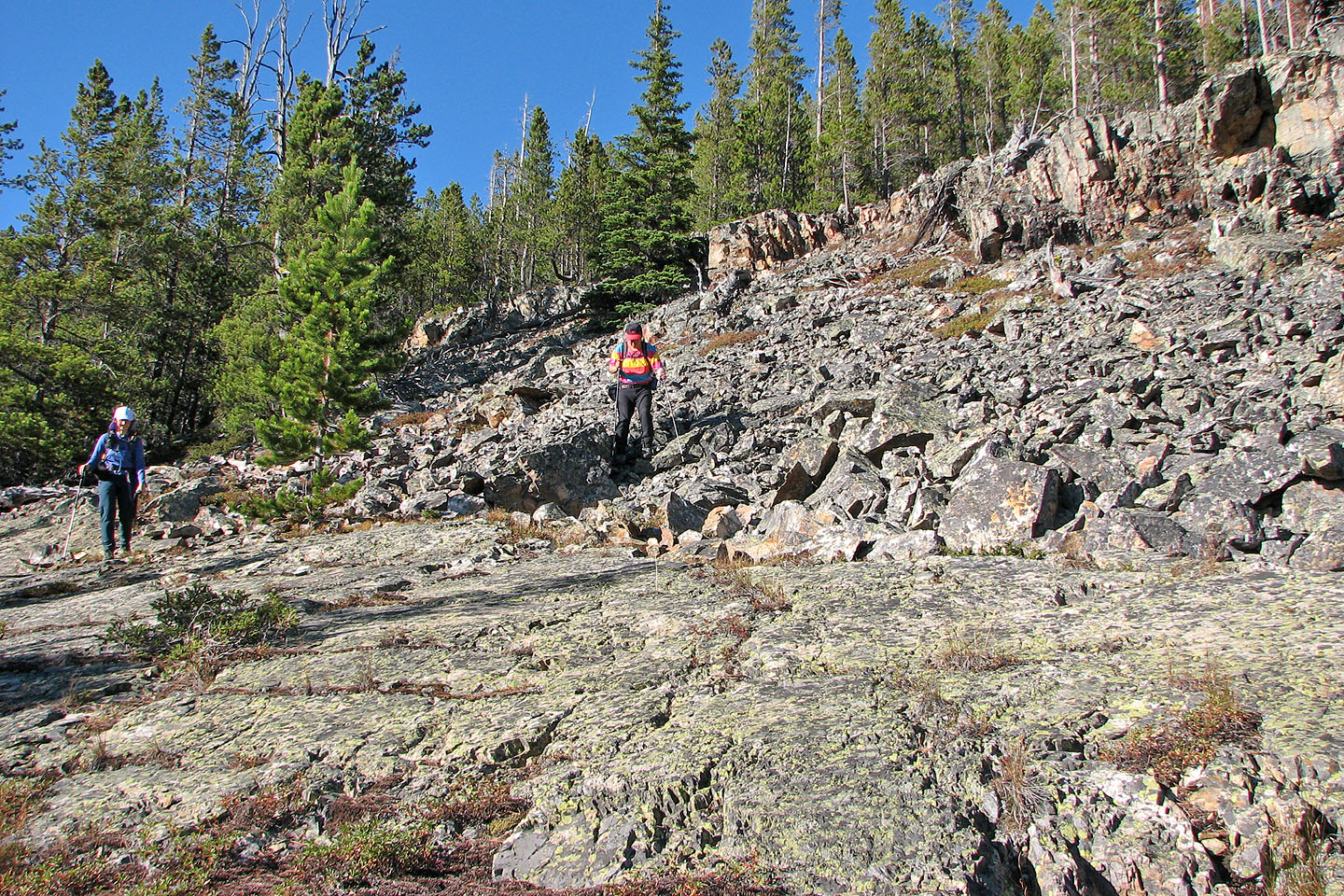 We followed the ridge back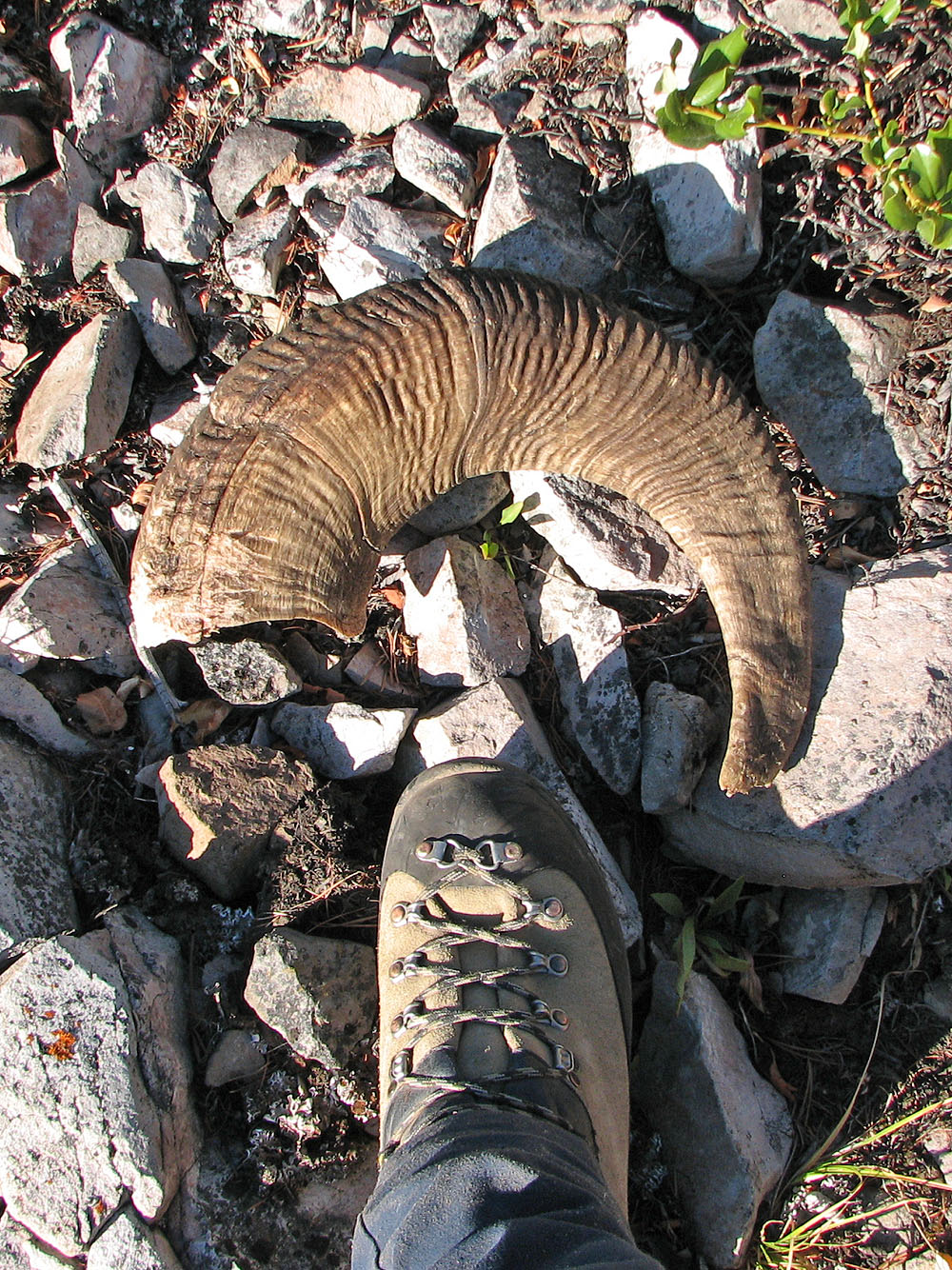 We found another horn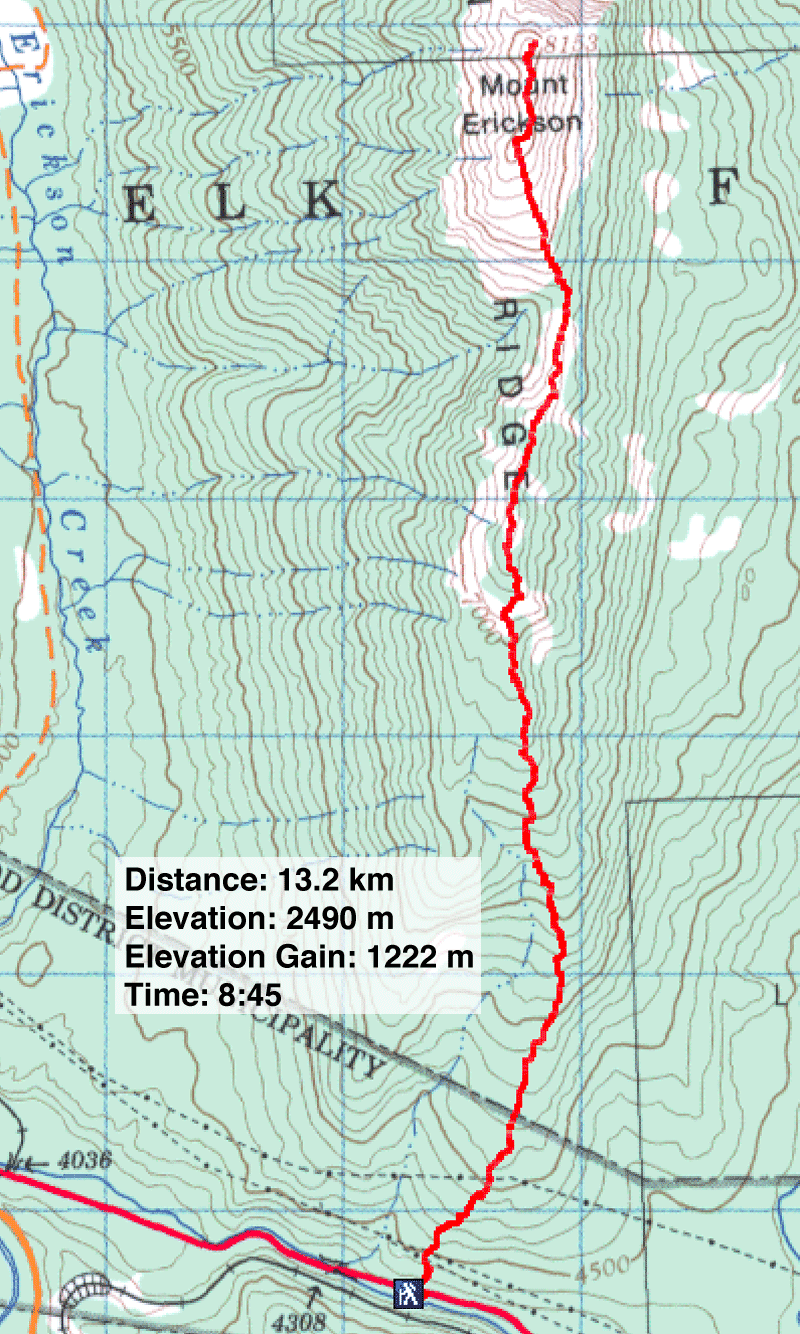 82 G/15 Crowsnest