Cegnfs
Kananaskis, Alberta
October 1, 2004
When Dinah, Dale, Lori and I hiked up French Creek we intended to climb both Cegnfs and Mount Murray. Unfortunately, we had trouble following the instructions in the Scrambles book and we ended up on the wrong ridge. We had to drop down and traverse rubbly slopes to get back on track. By the time we reached the summit of Cegnfs it was too late to attempt Mount Murray.
According to comments in the summit register, other groups ended up on the wrong ridge as well. Like us, they too cursed the author. There's even a well-worn path leading down from the wrong ridge! The following year we returned and found the correct way up Mount Murray.

Cegnfs and Mount Murray seen from Mount Burstall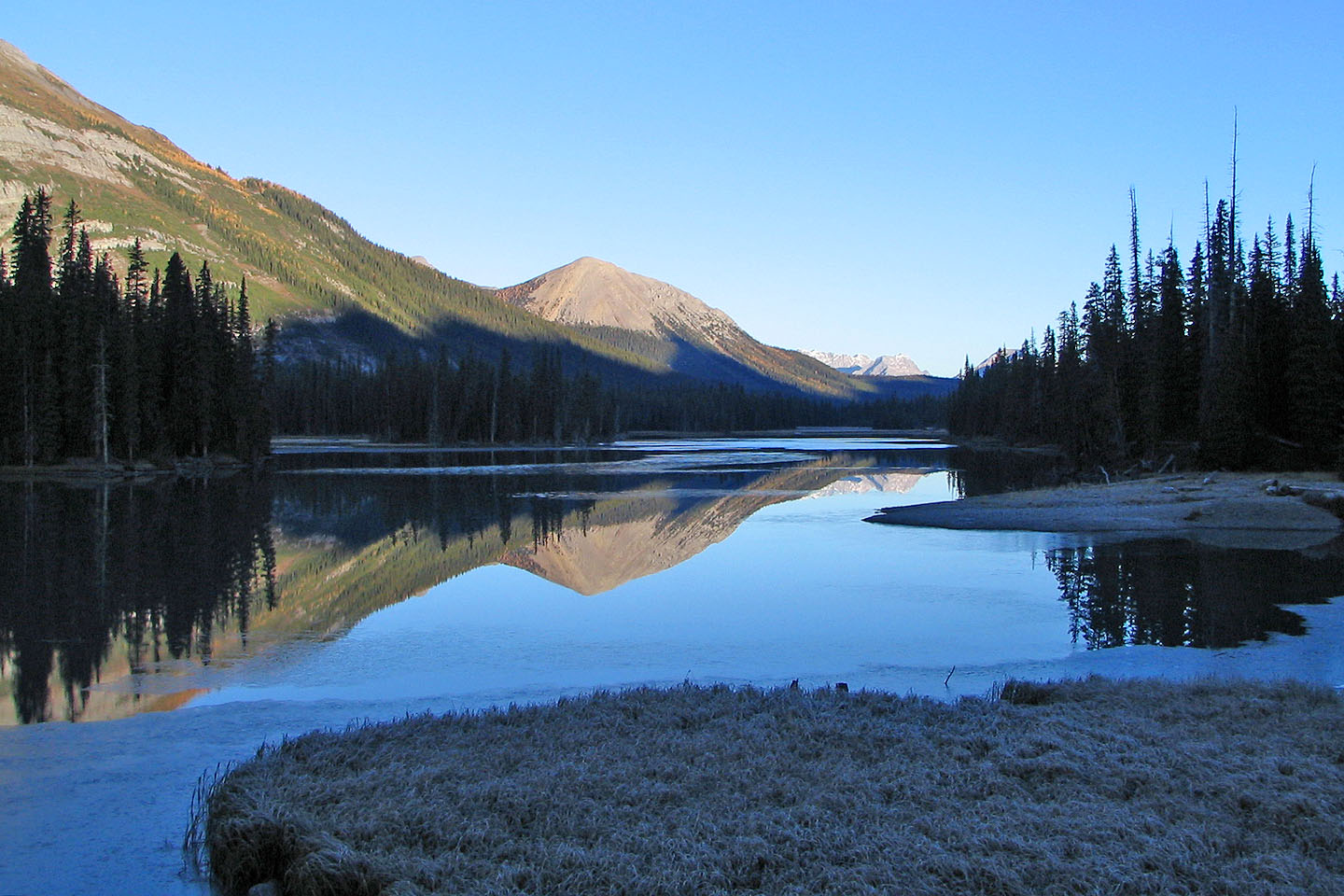 Mud Lake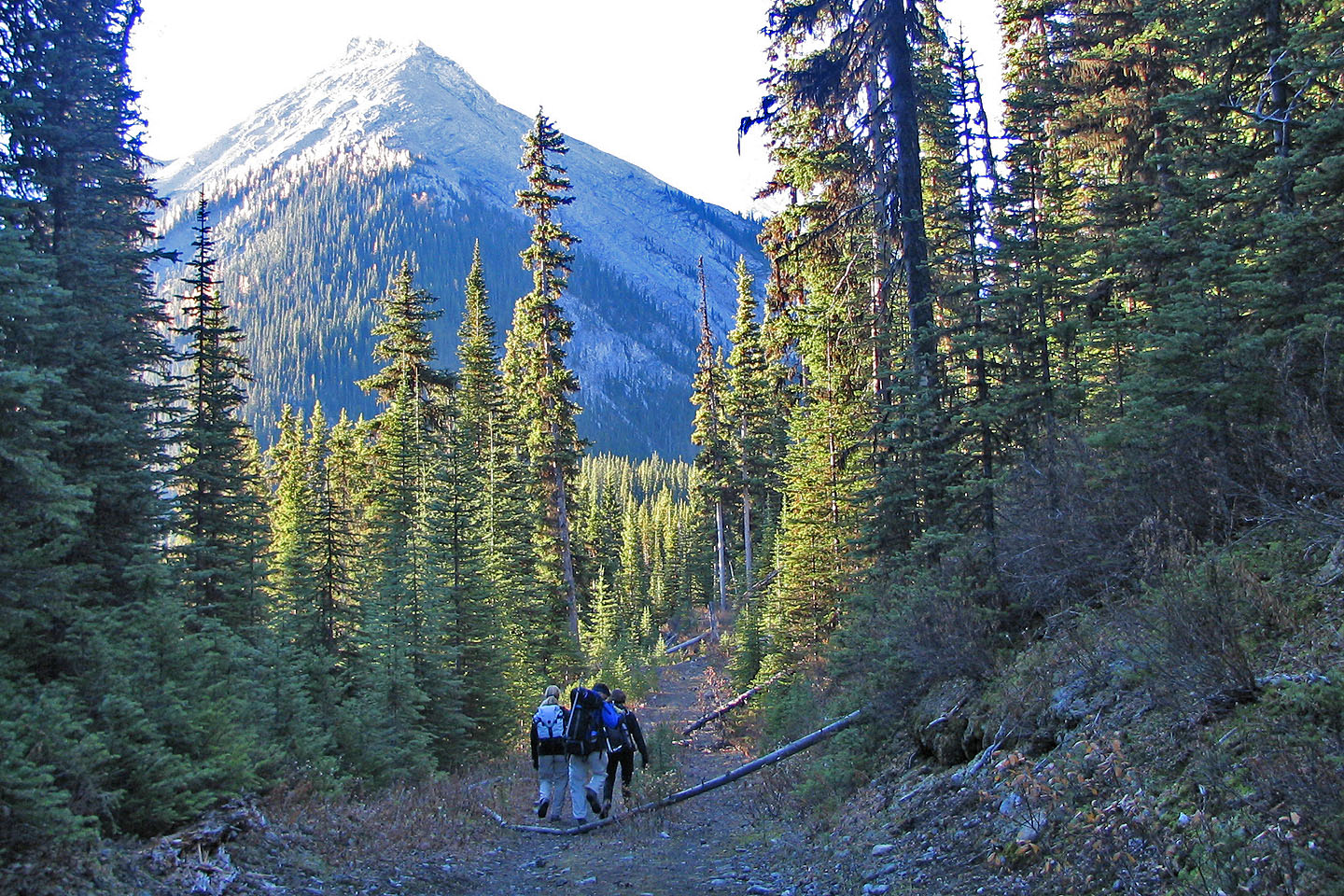 On the trail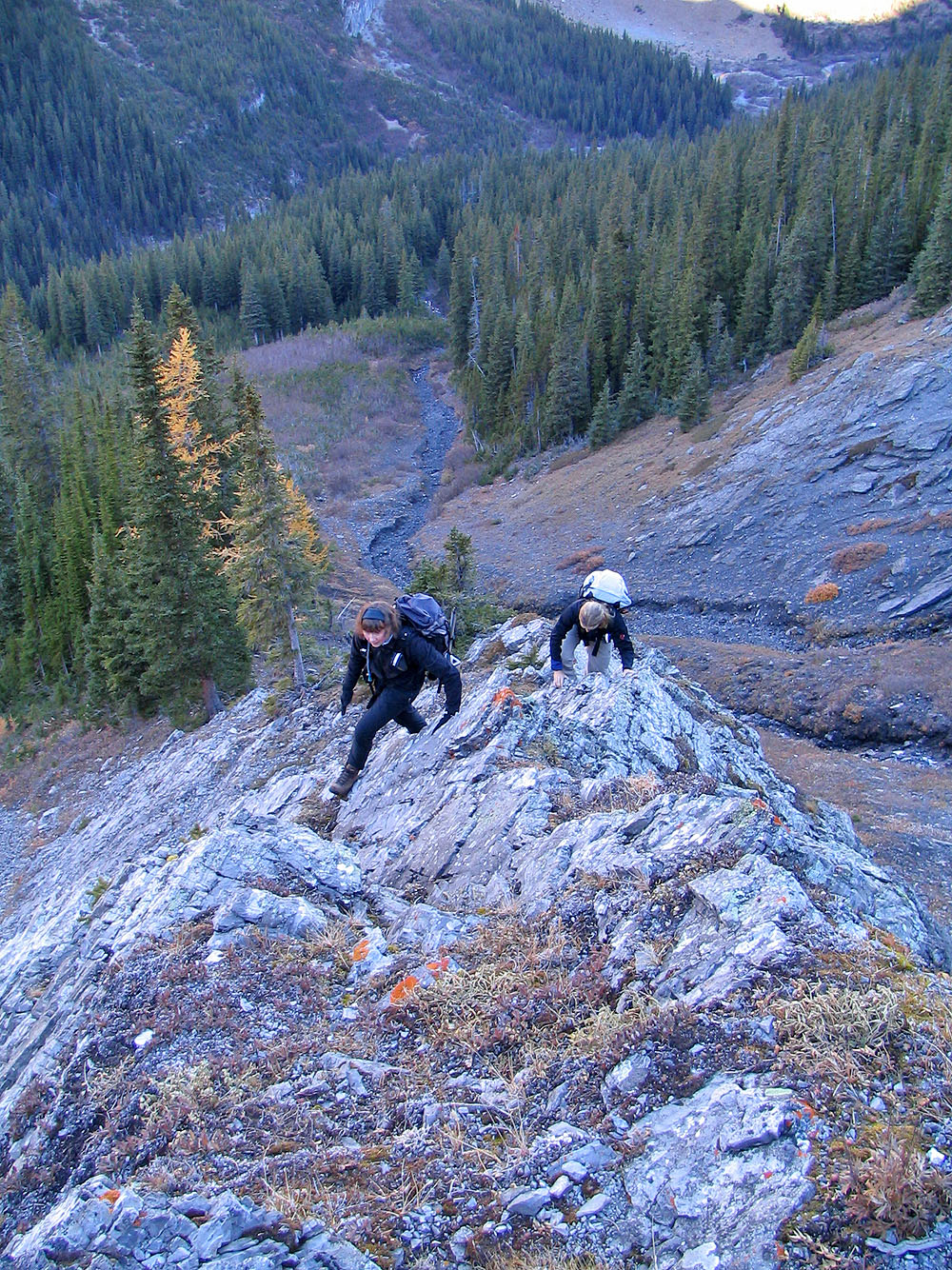 We start climbing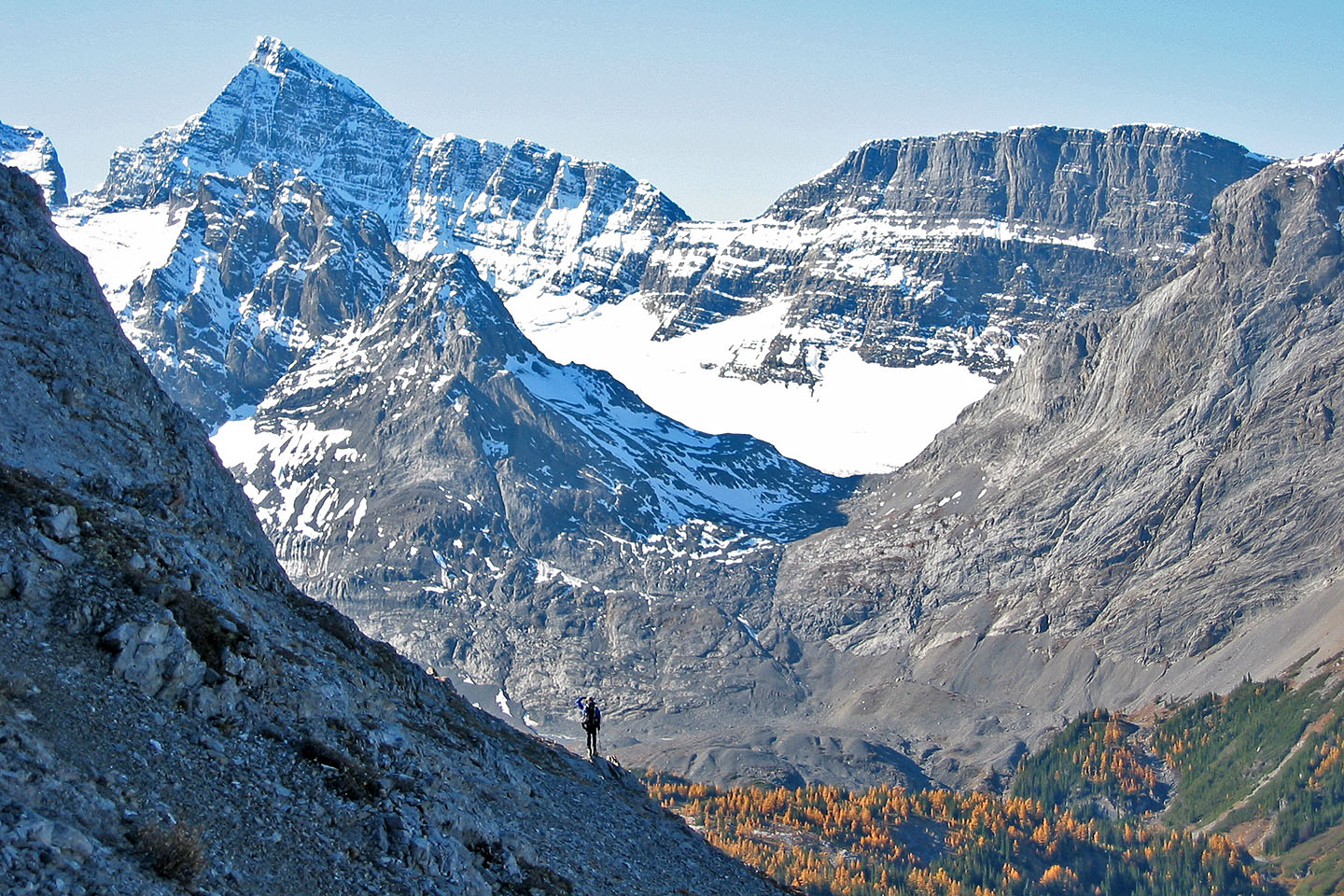 That's me, trying to get my bearings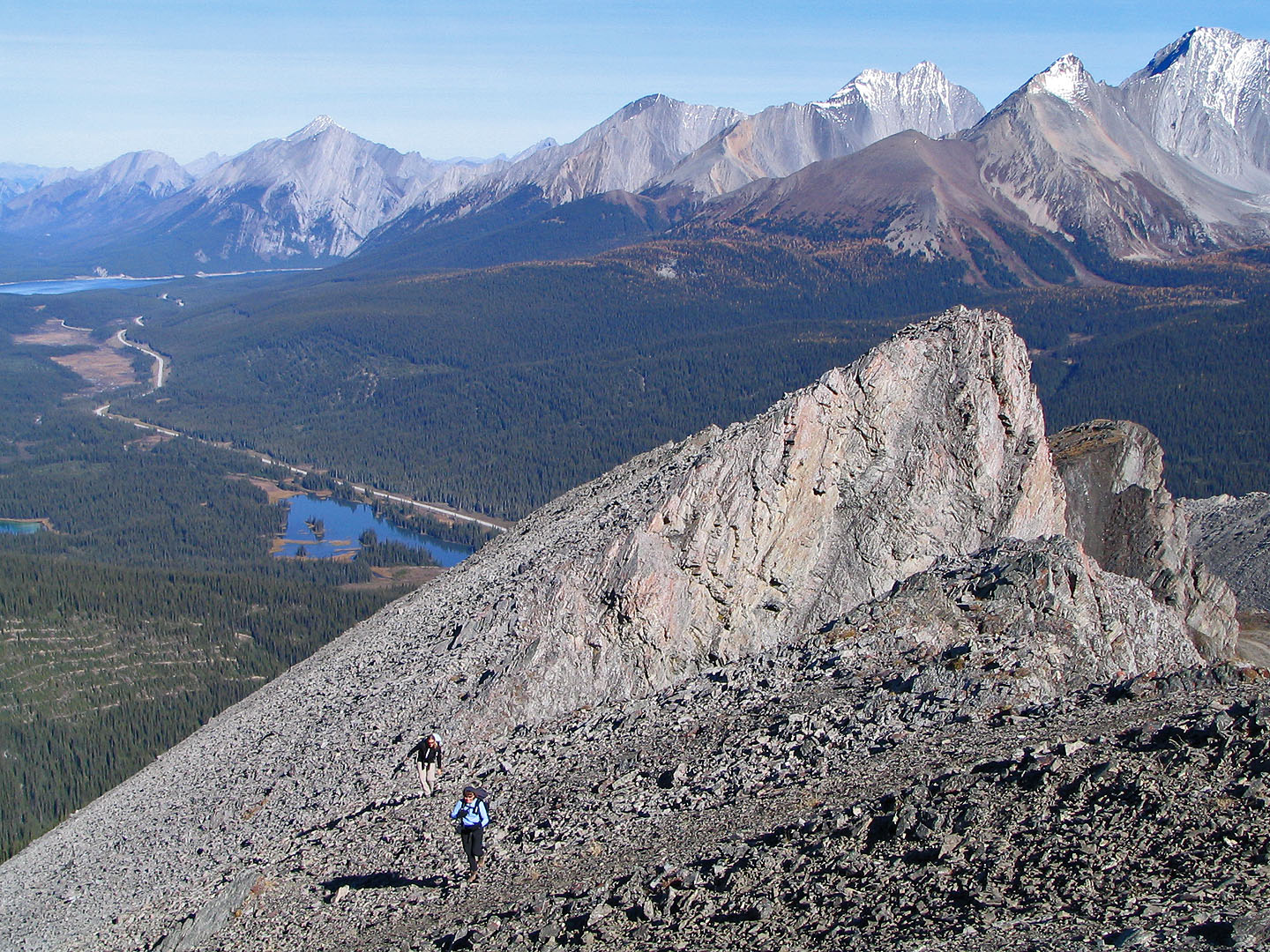 We realize we're off course.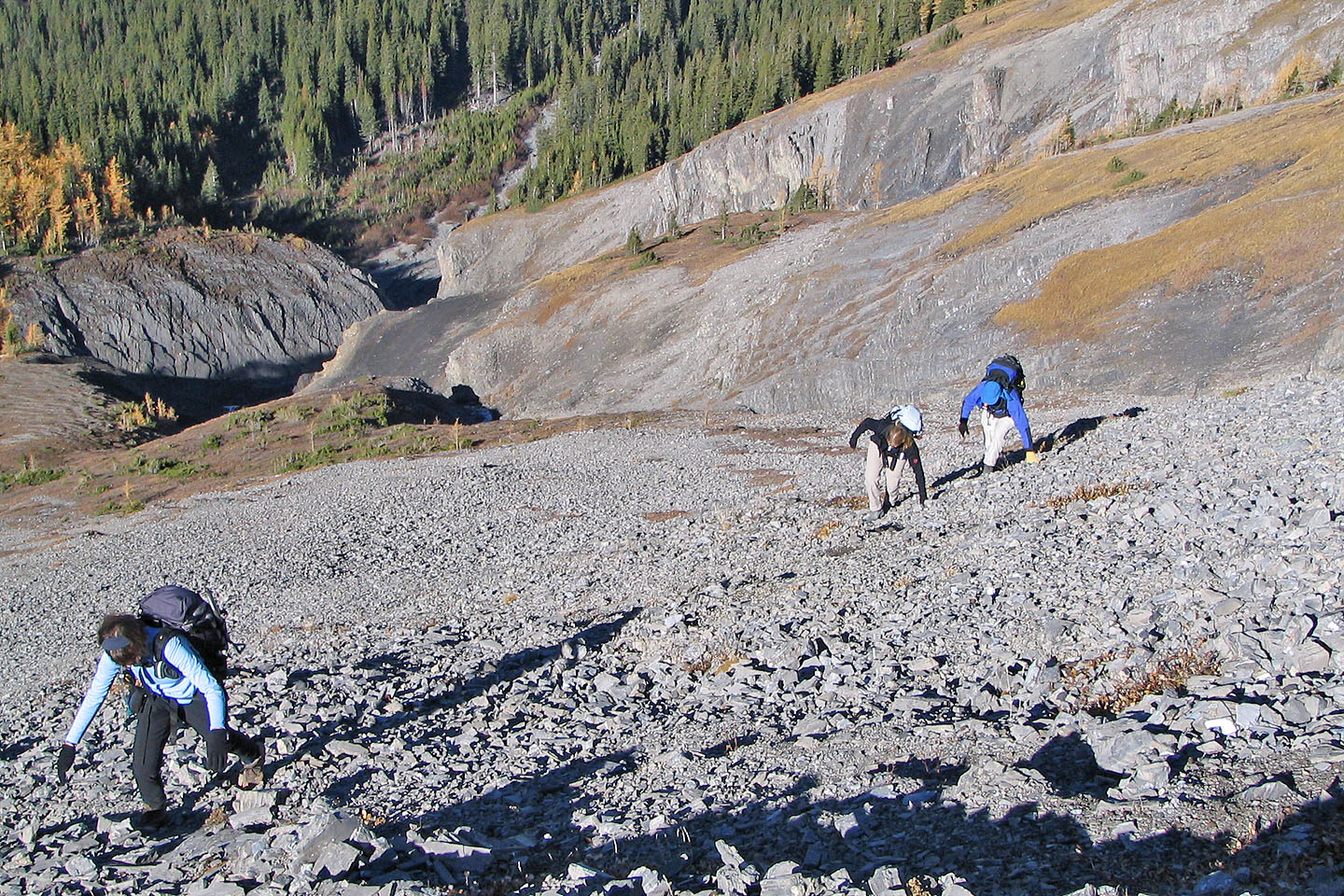 We lose 140 m to get on route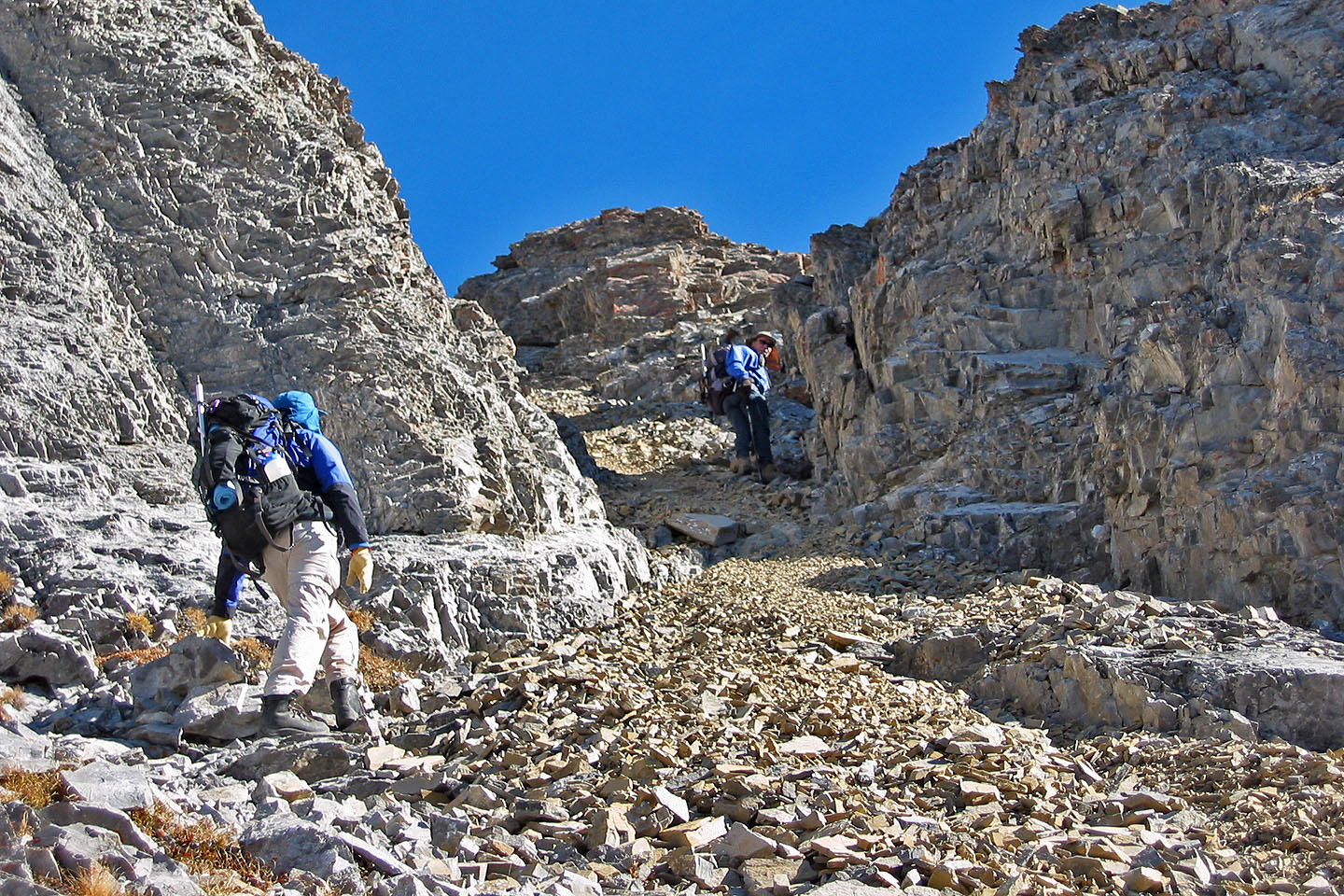 Going up a narrow gully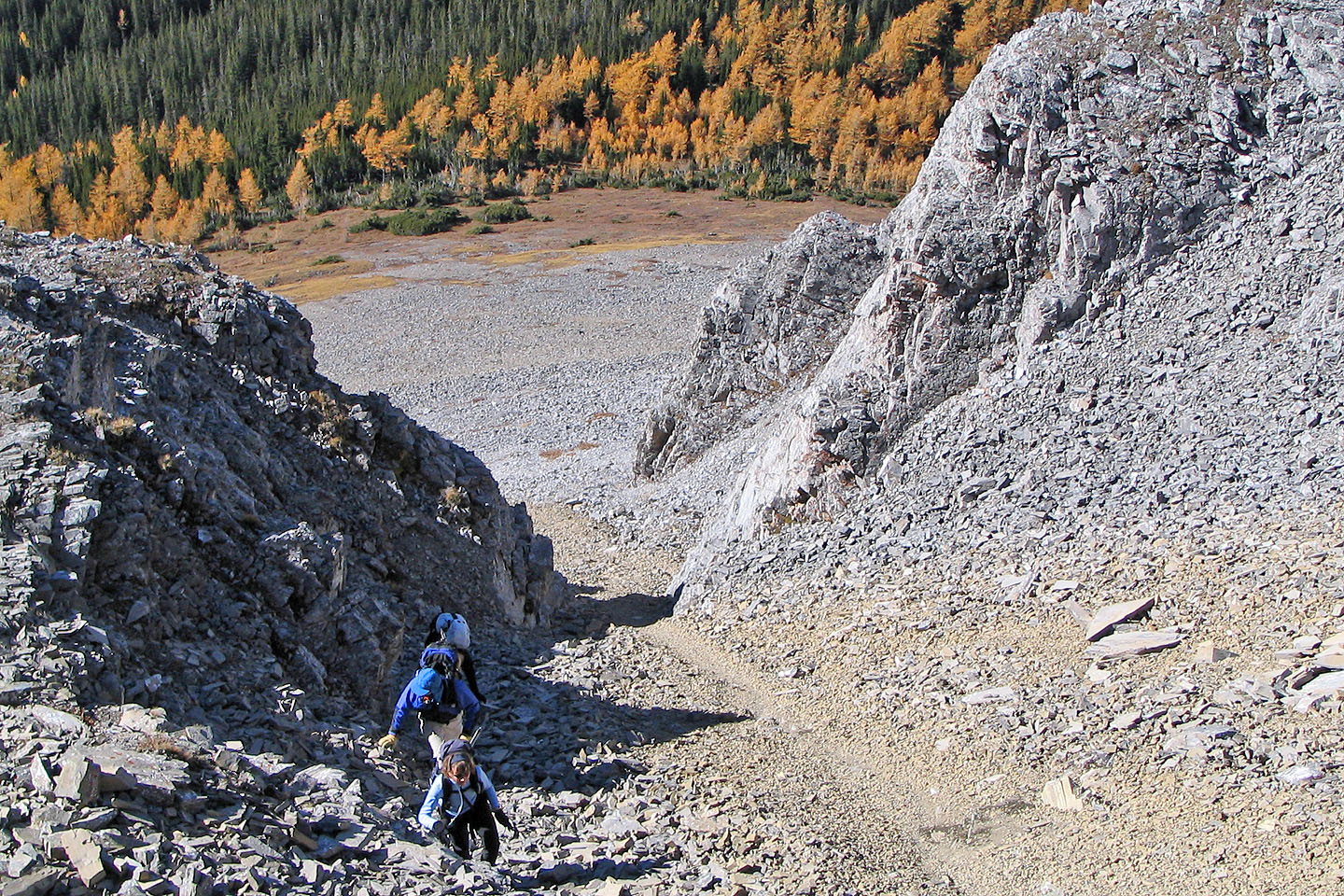 Looking down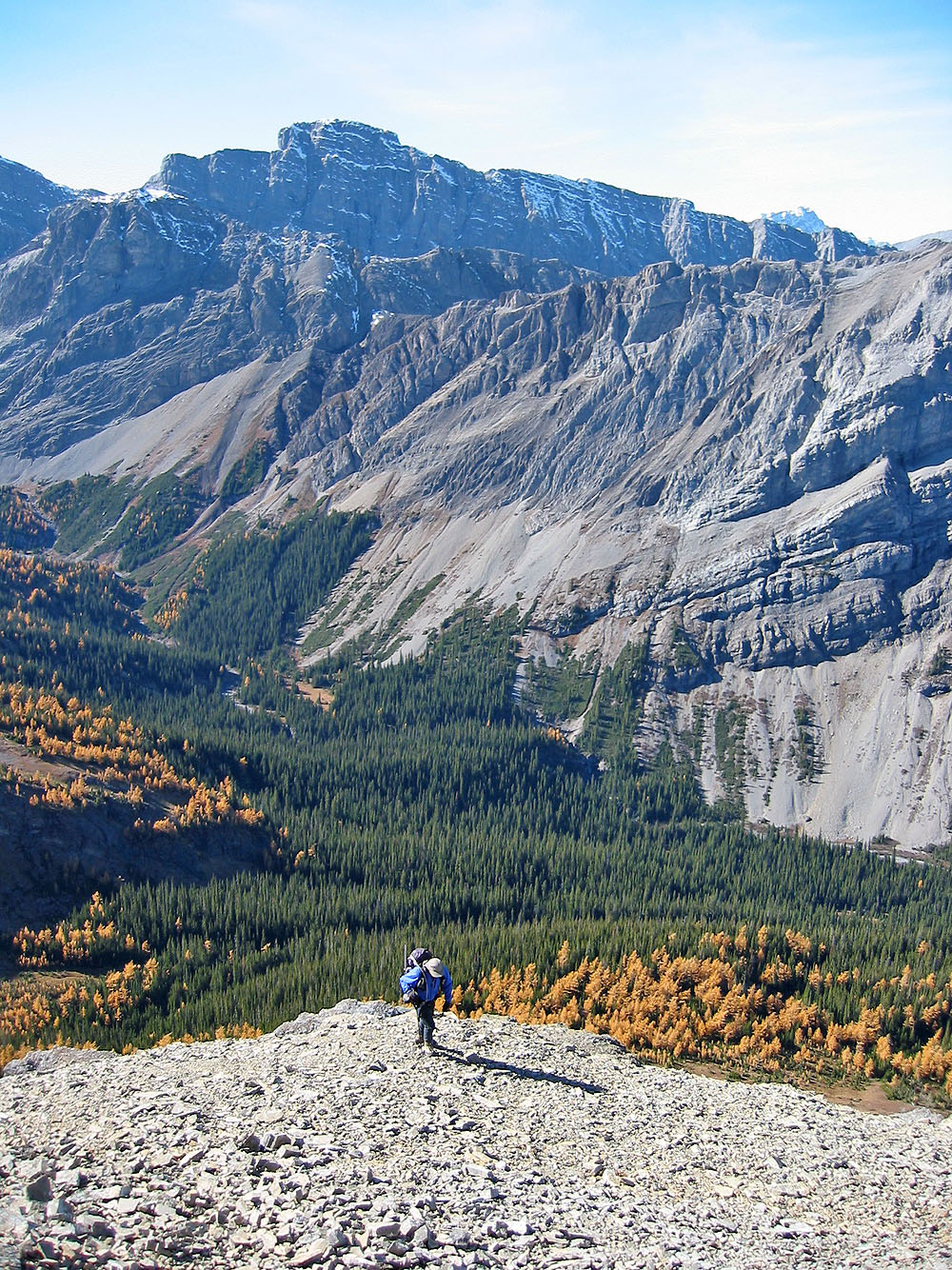 This scree slope extends to the summit.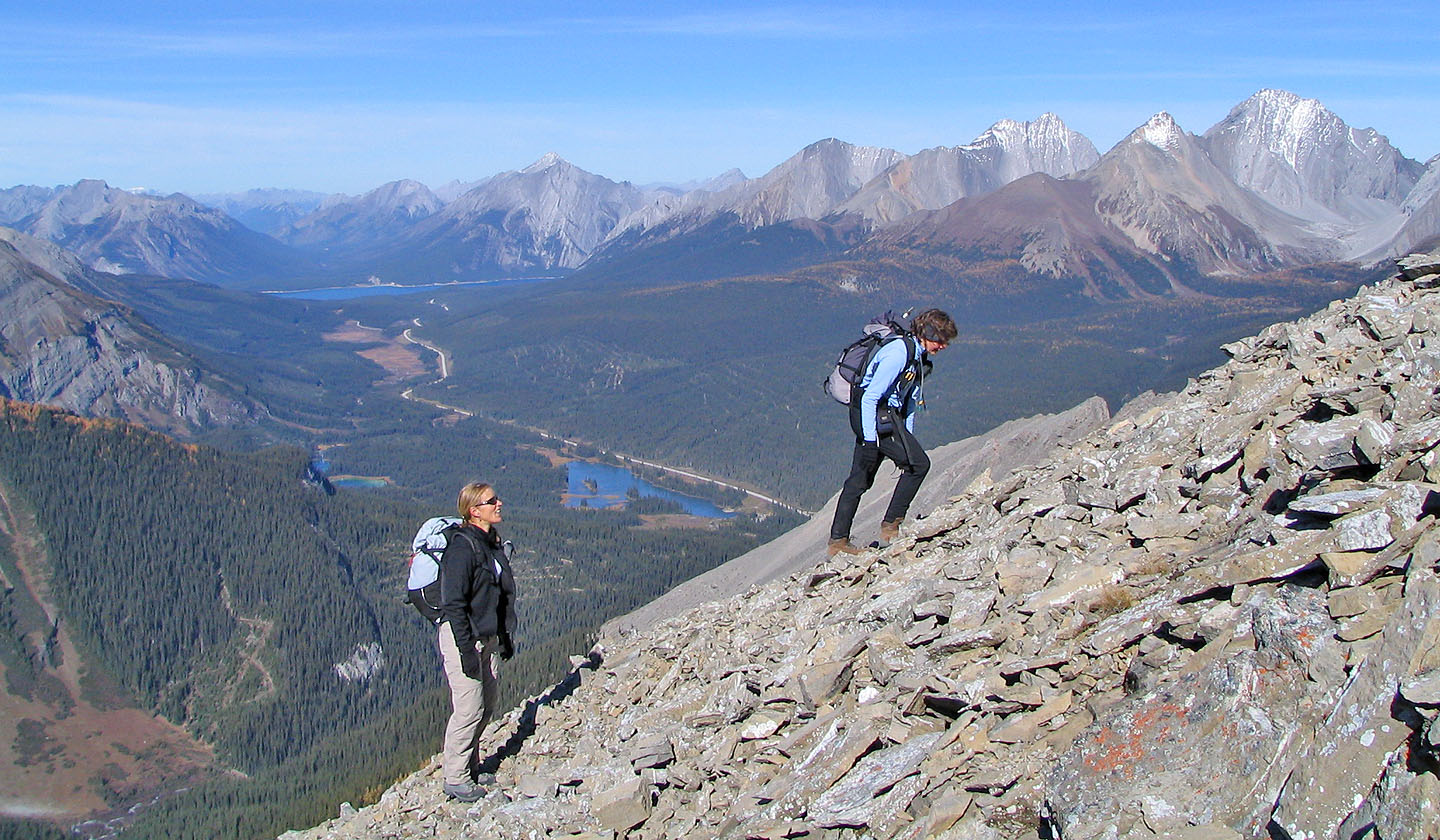 We take in the scenery as we ascend.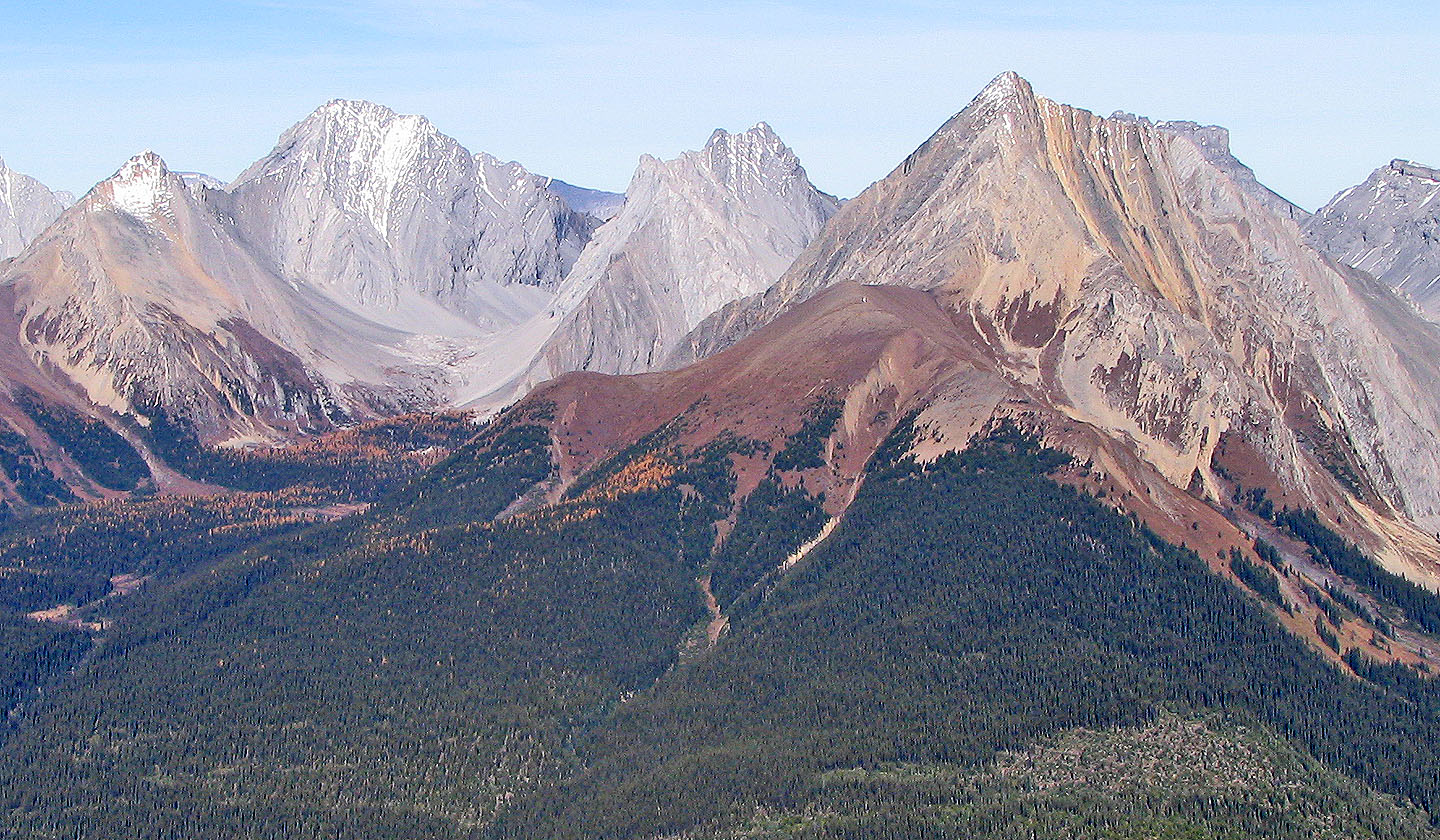 The Tower, Galatea, Gusty and Chester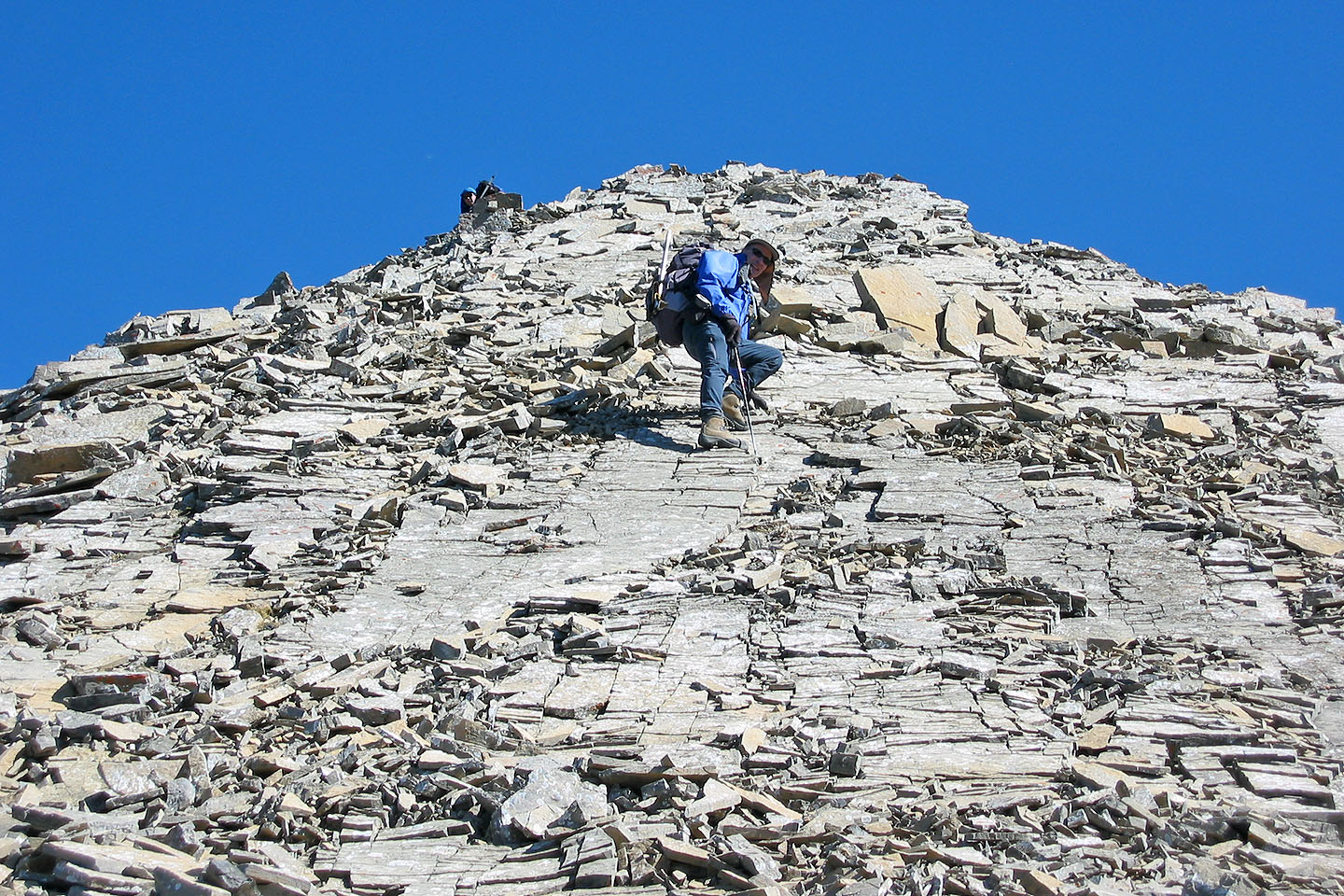 Some interesting rocks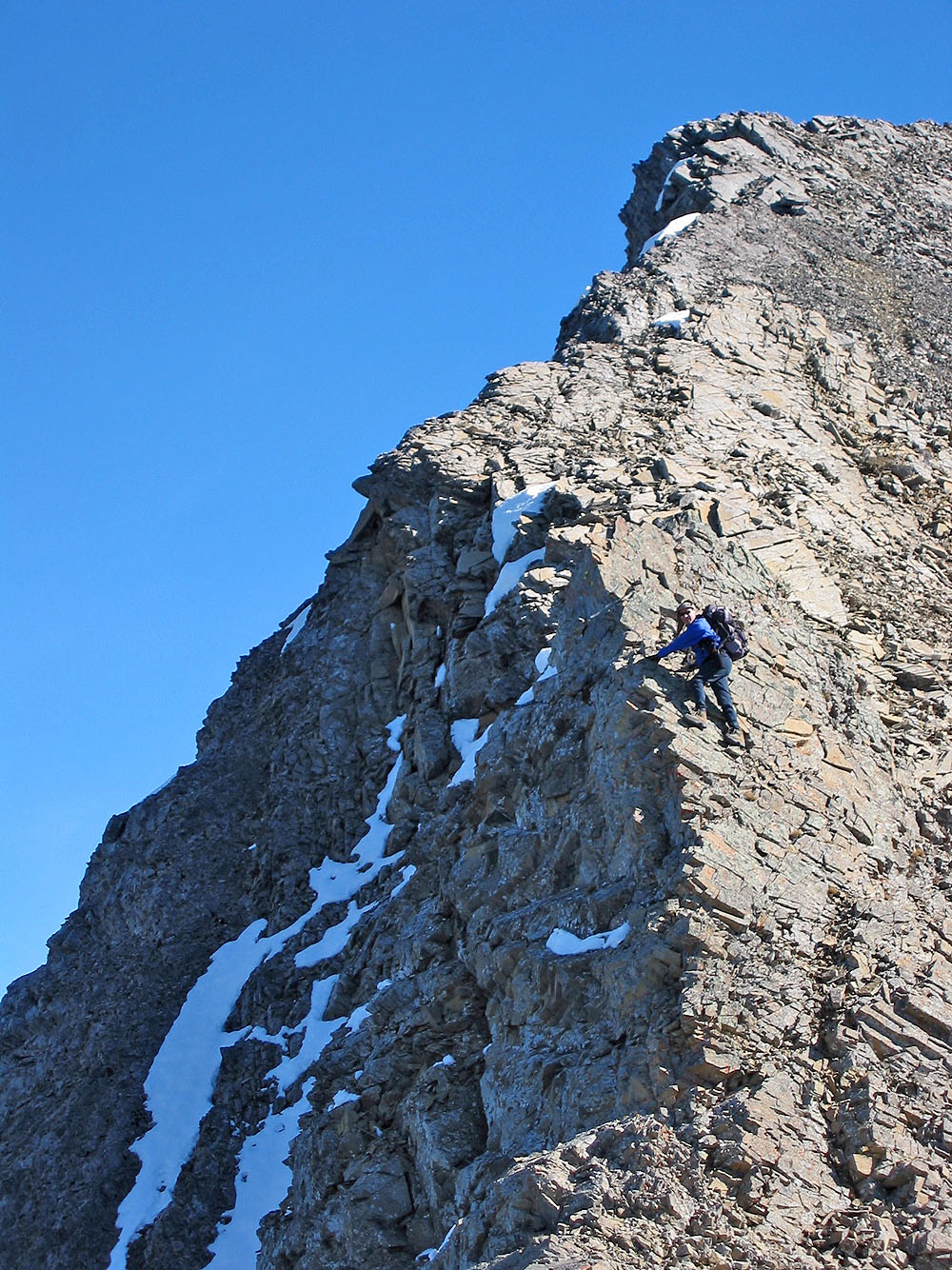 I go left to do some scrambling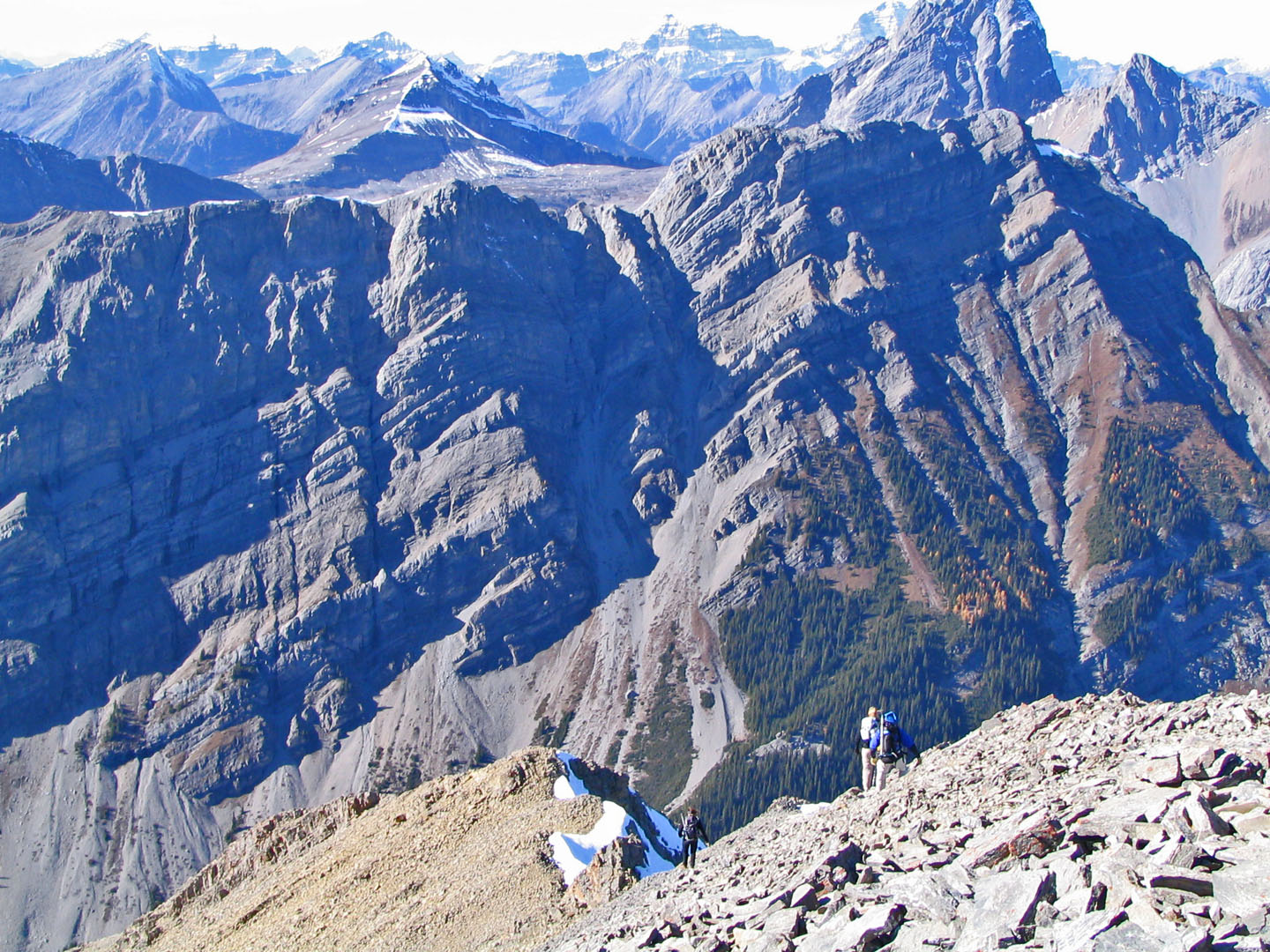 Heading down from the summit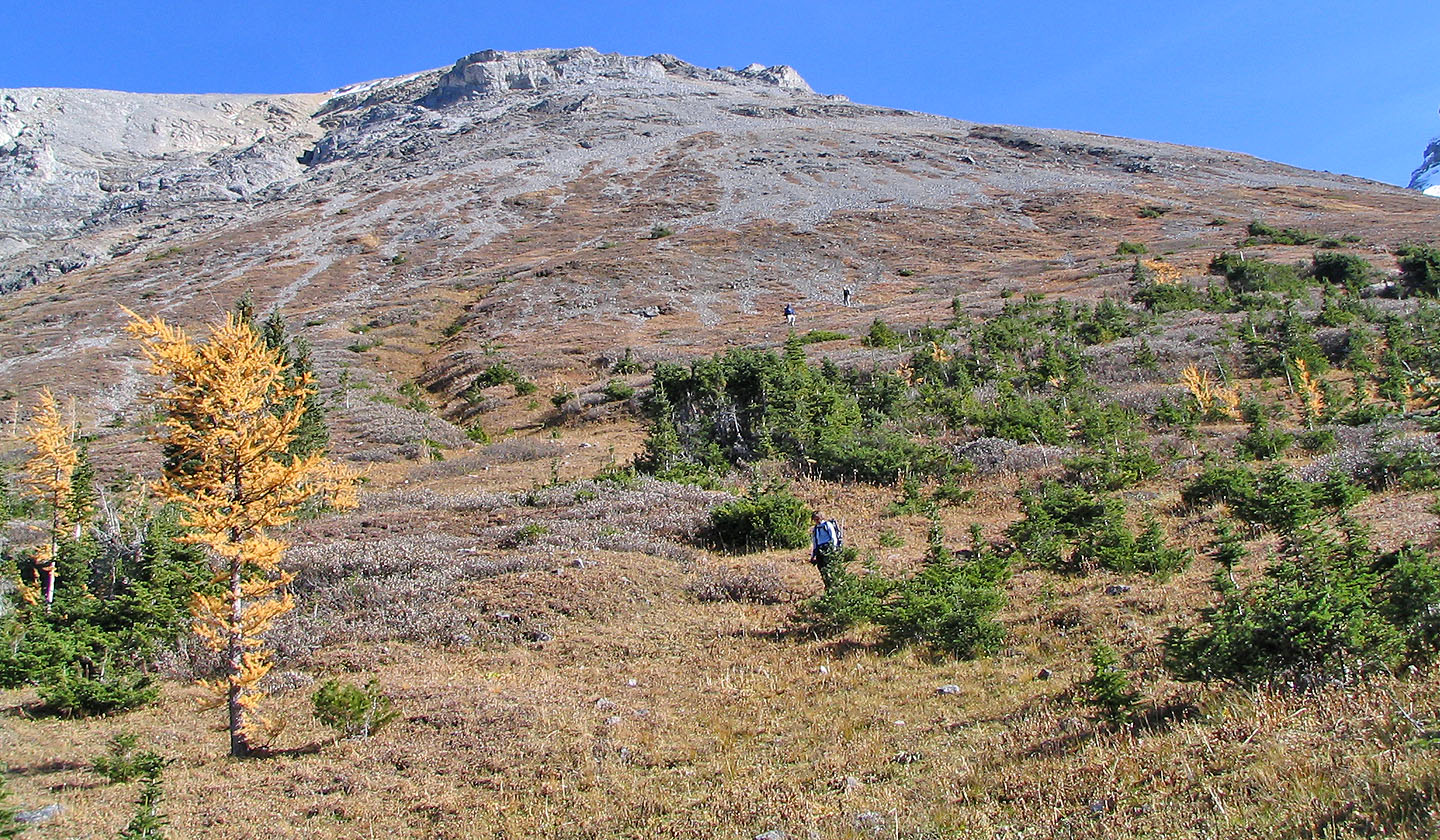 On the lower slopes of Cegnfs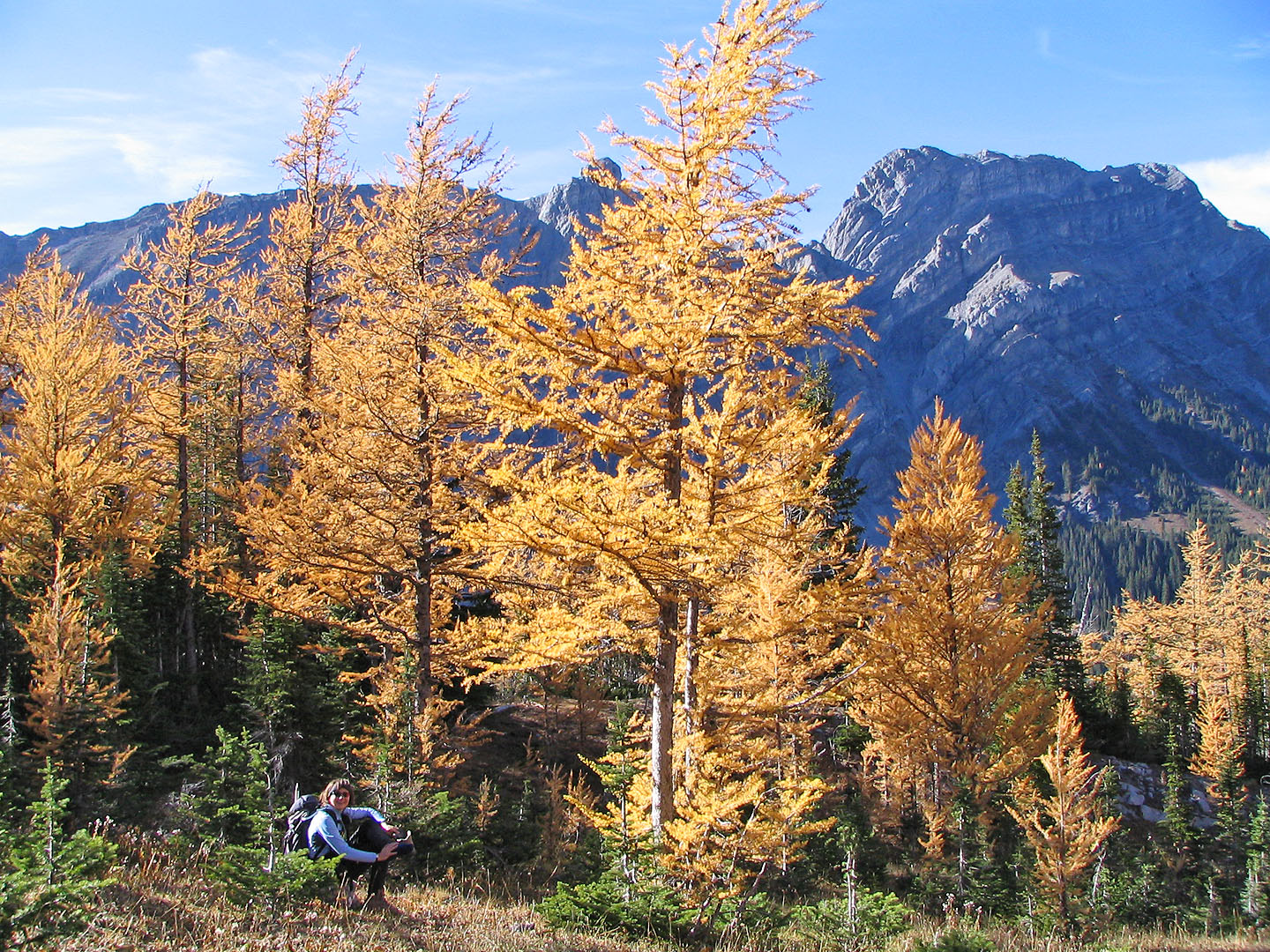 Taking a break by larches

While hiking back we chanced upon a porcupine. Apparently it didn't like having his picture
taken: he turned his back to me and thumped his tail on the ground!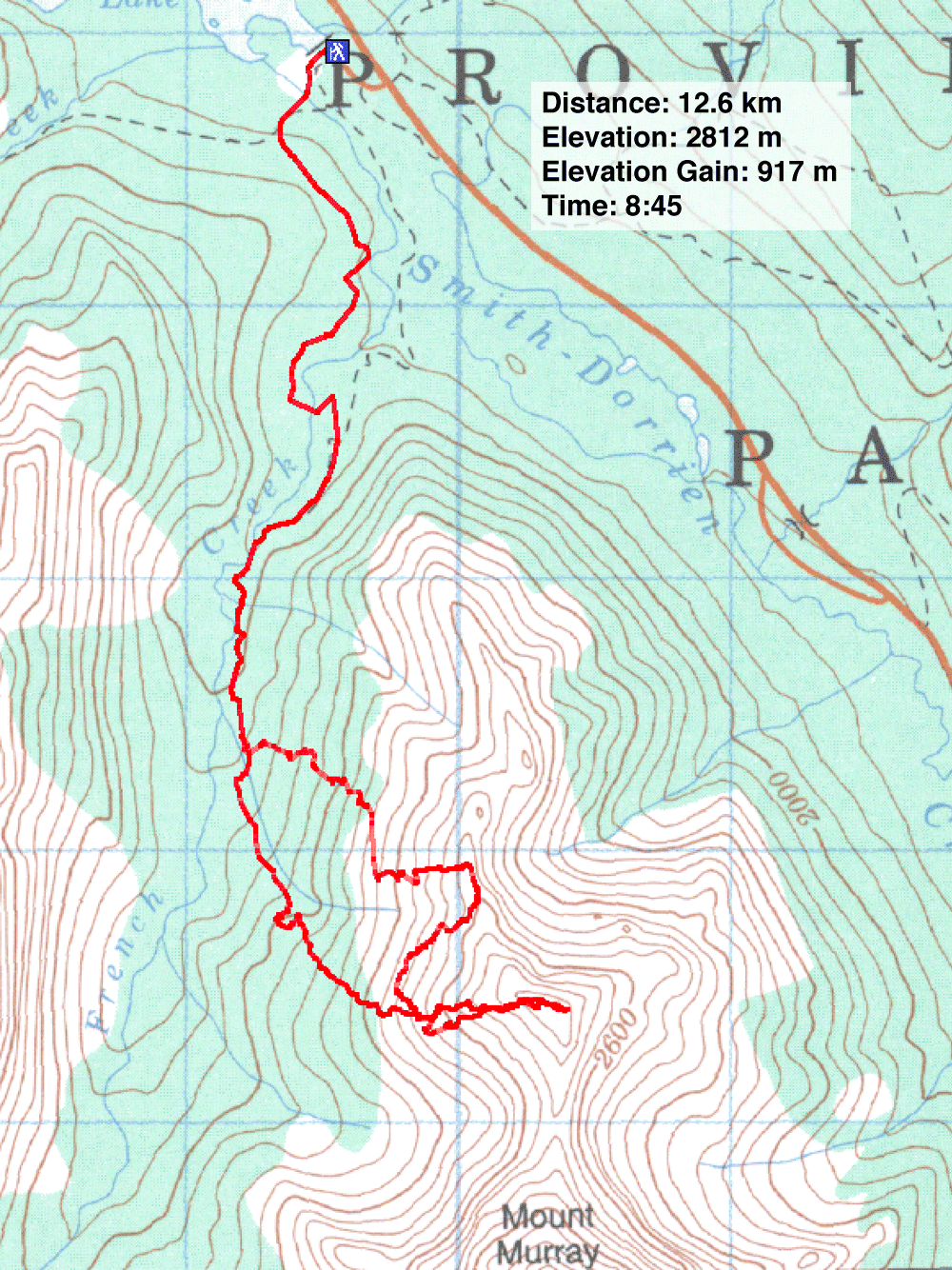 82 J/14 Spray Lakes