bobspirko.ca | Home | Canada Trips | US Trips | Hiking | Snowshoeing | MAP | ABOUT


View from Highwood Ridge
Grizzly and Highwood Ridges
Kananaskis, Alberta
September 20, 2008
On the last day of summer, I joined Sonny and Kelly to climb a couple of minor peaks. After parking at the Little Highwood Pass day-use parking lot, we hiked up to Grizzly Col. Here we left the crowds behind as we ascended the west slope of Grizzly Ridge. After reaching the ridge we headed to the high point. Given the good trail from the col to the summit, this must be a popular destination.
After a relaxing stay, we set off for Highwood Ridge a short distance away. Although it entails losing 100m of elevation, we easily traversed the connecting ridge. There are some scrambling bits along the way – more if one stays close to the ridge. Sonny and I made an adventure out of climbing the high points, but most of the scrambling can be avoided by staying on the right.
From the summit on Highwood Ridge the south ridge looked like a pleasant ridge walk, but it would leave us far from the parking lot. Instead, we started down the north ridge. We abandoned it before reaching the treeline to plunge down the east slope, making a beeline back to the car. Given the bushwhacking and steep slopes, it probably would have been better to follow the north ridge all the way to the trail.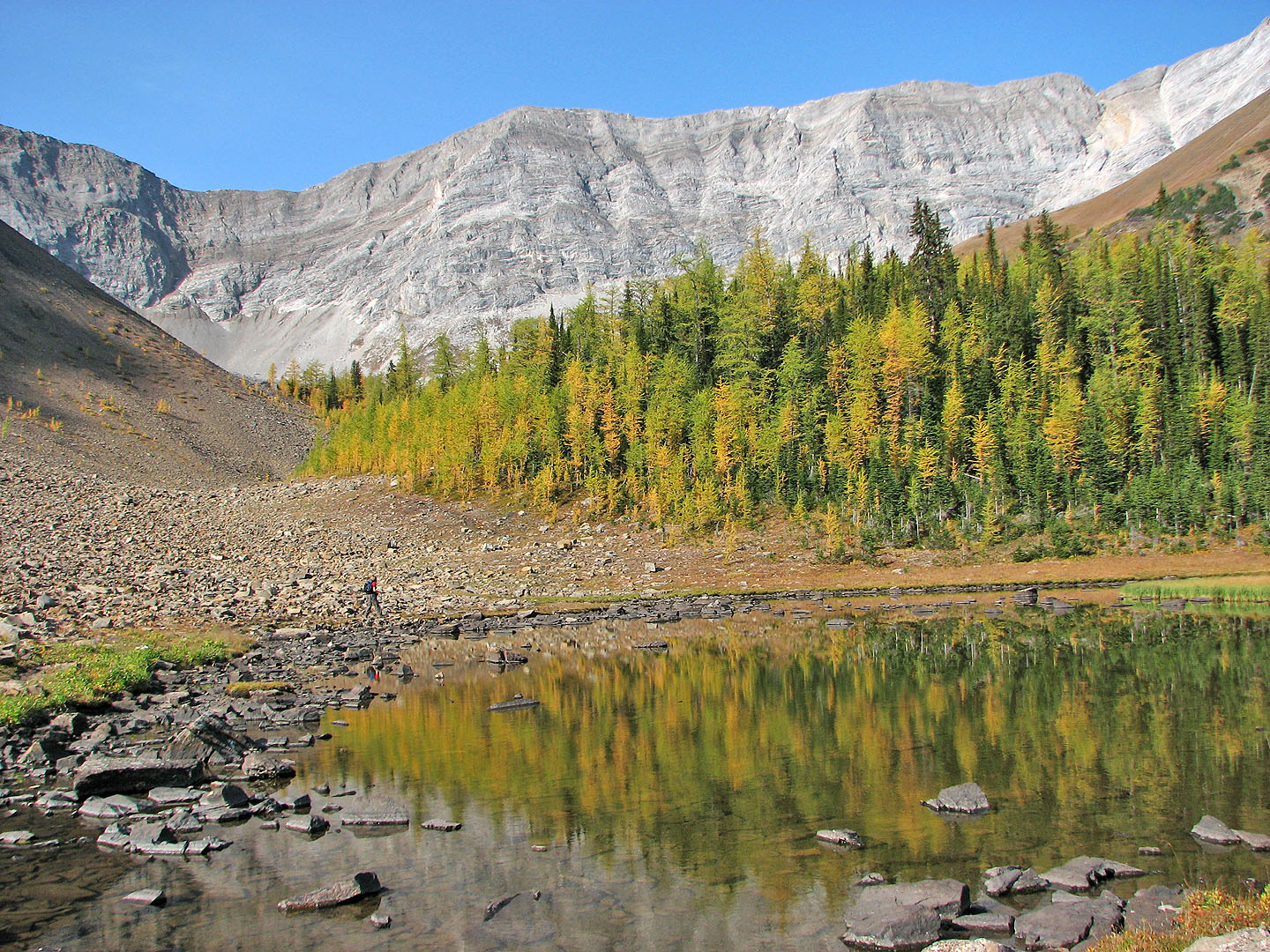 Tarn on the way to Pocaterra Cirque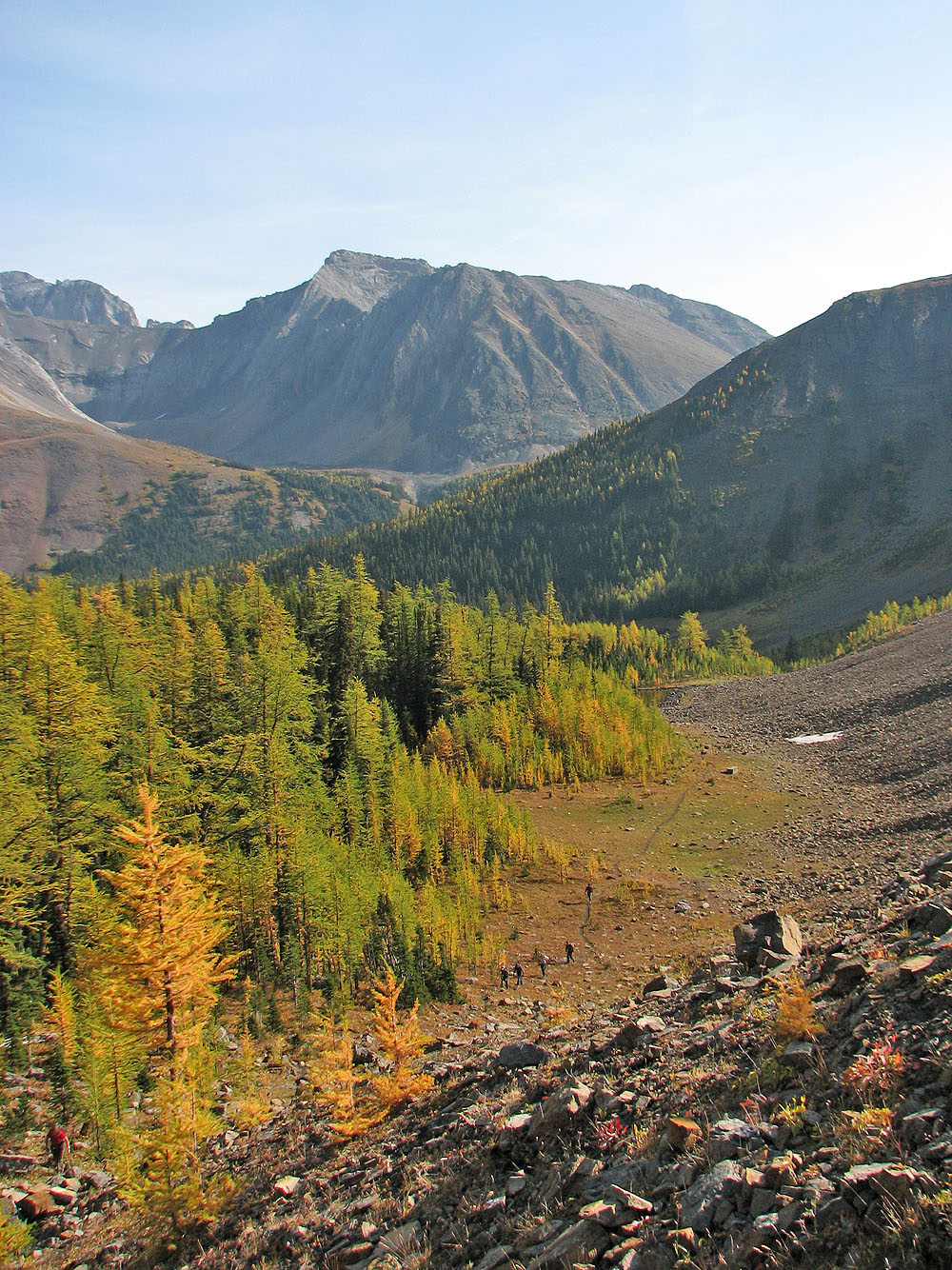 Looking down at the trail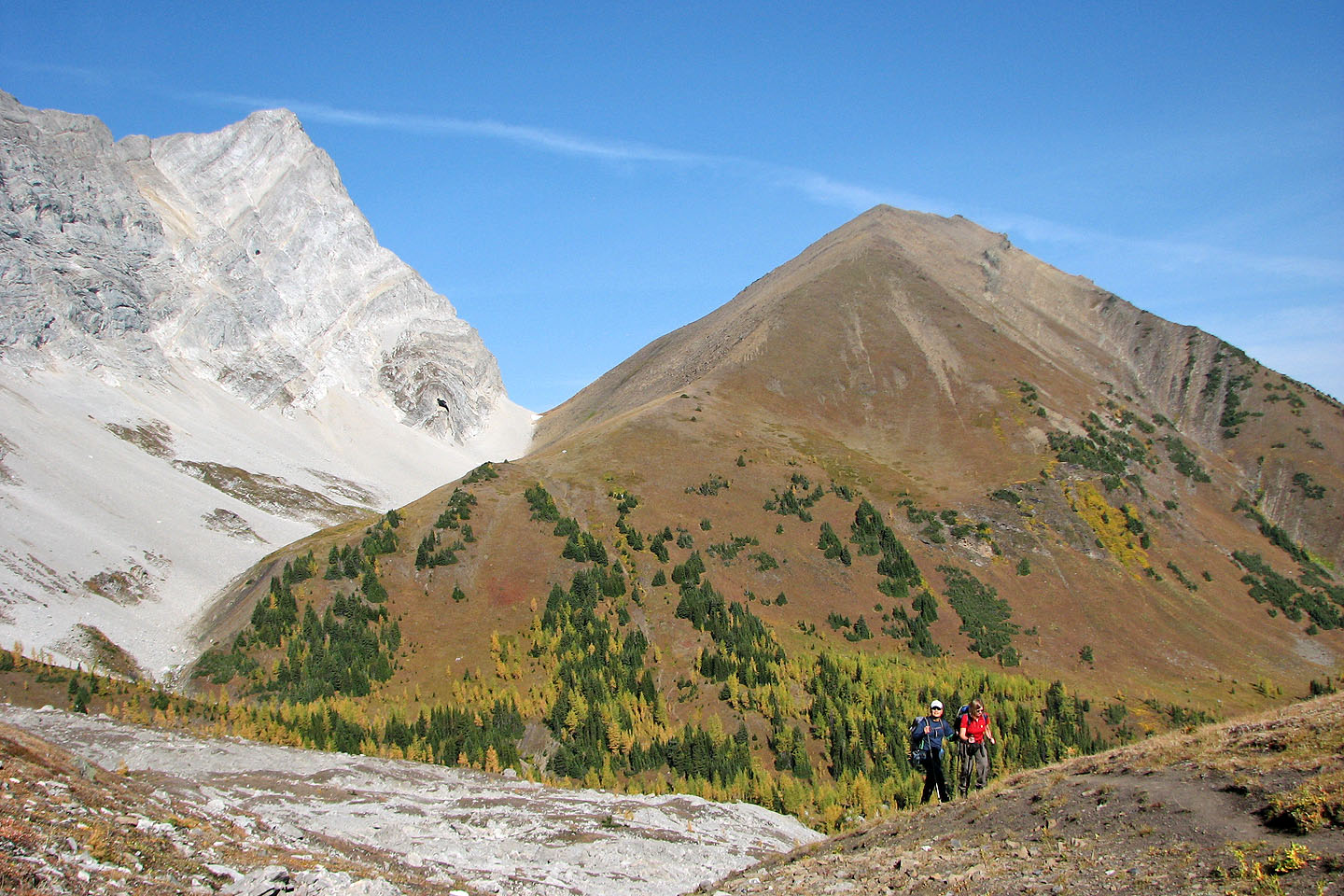 Sonny and Kelly coming up the trail. Mount Pocaterra and Pocaterra Ridge in the background.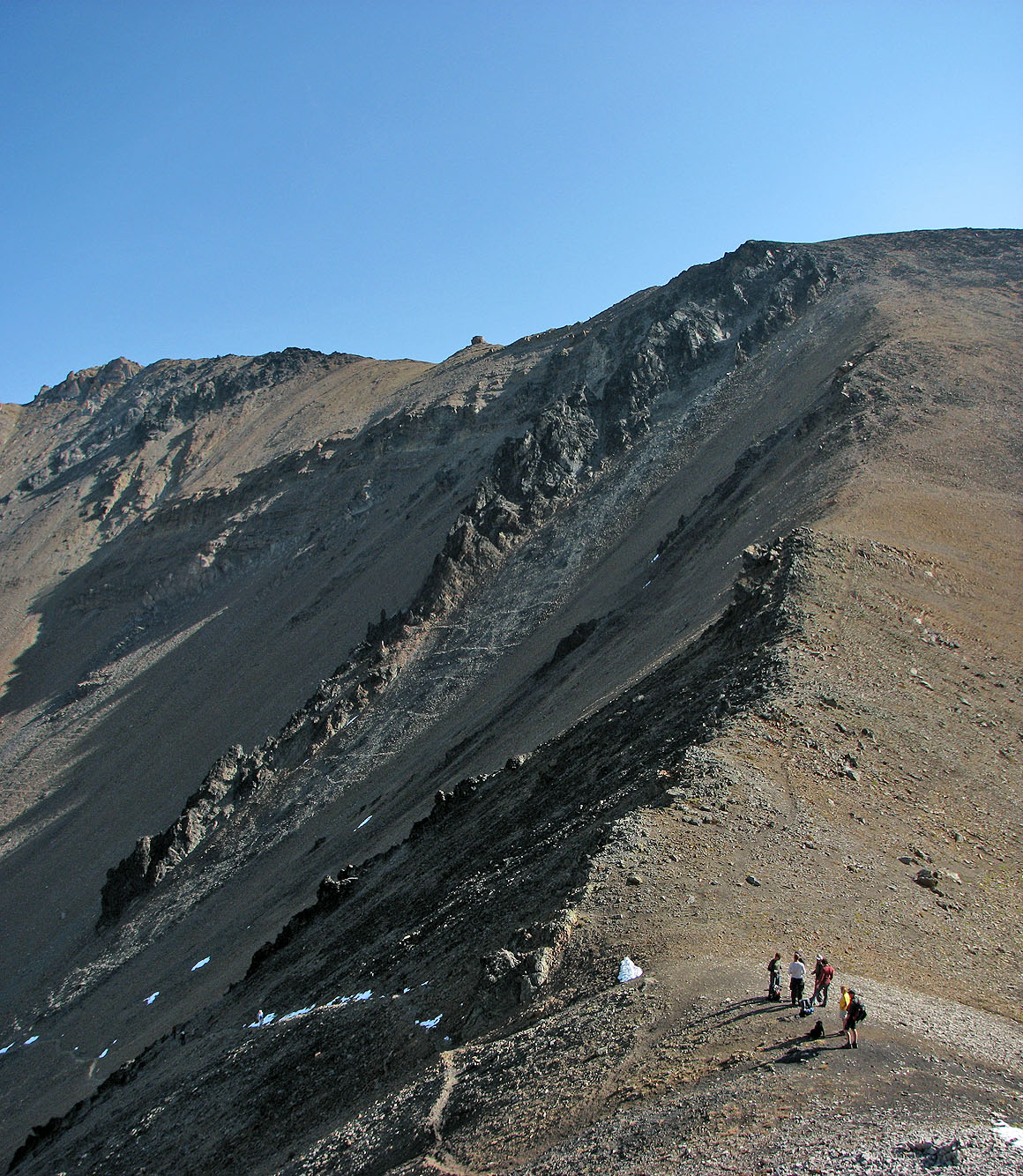 Grizzly Ridge and Grizzly Col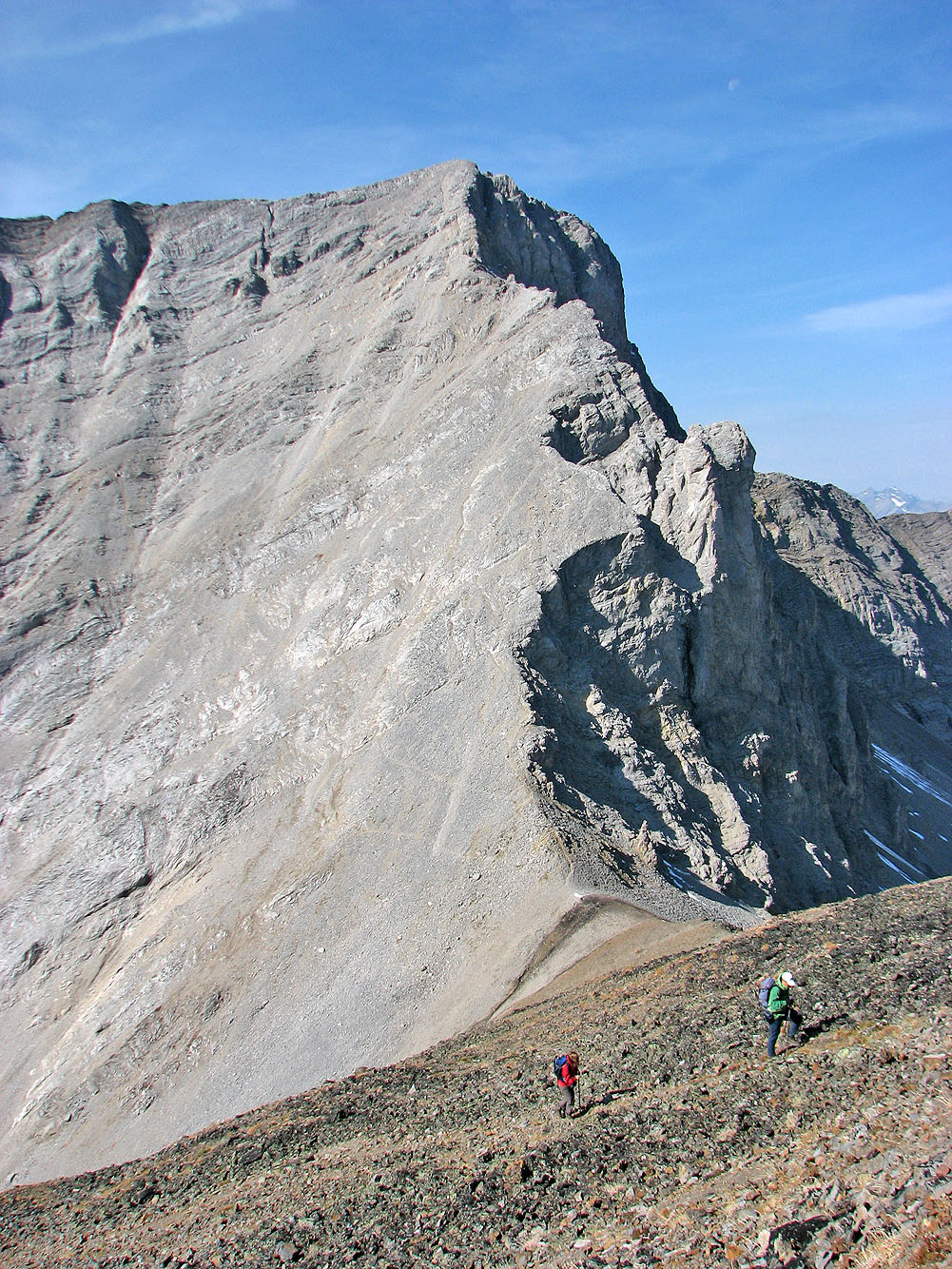 Kelly and Sonny hiking up from Grizzly Col. Mount Tyrwhit behind.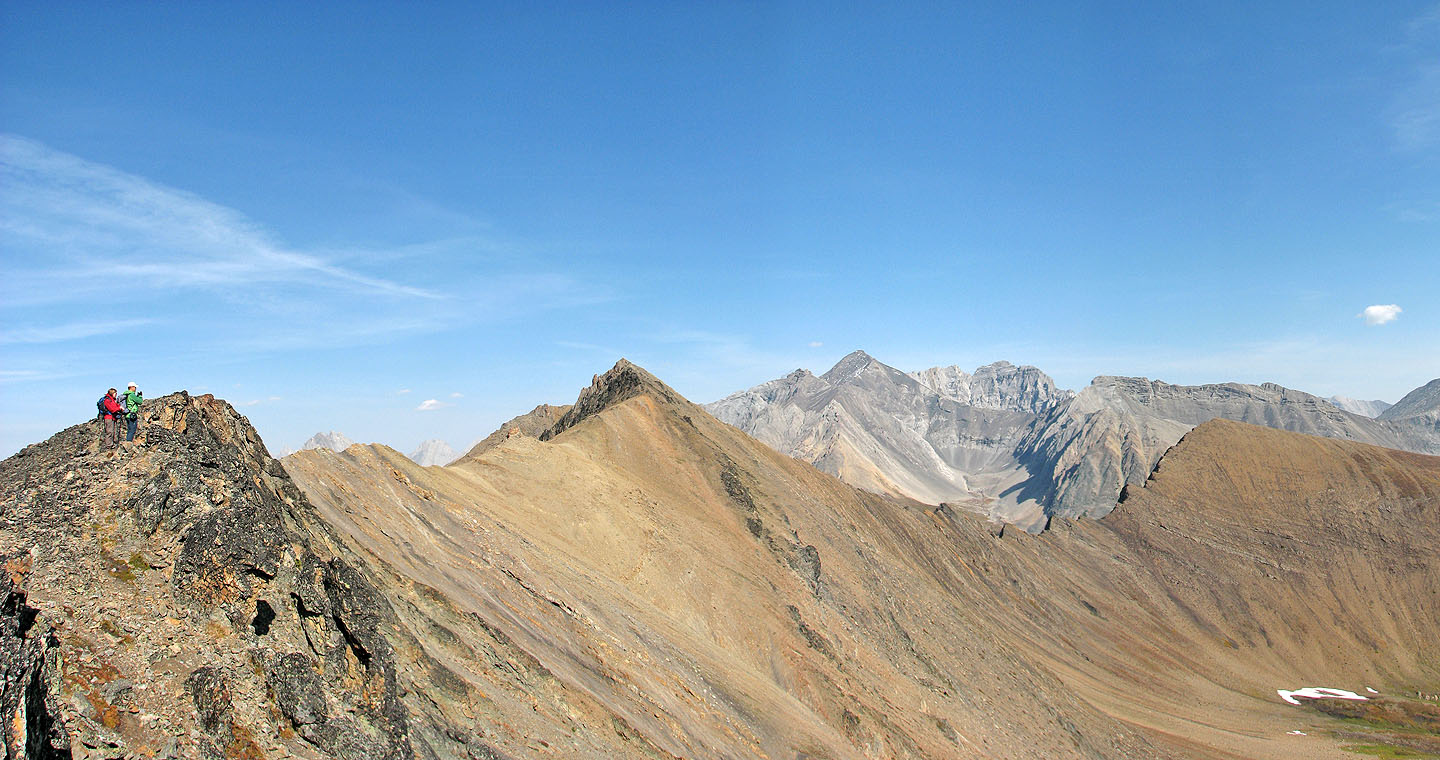 The summits of Grizzly (centre) and Highwood Ridges (right)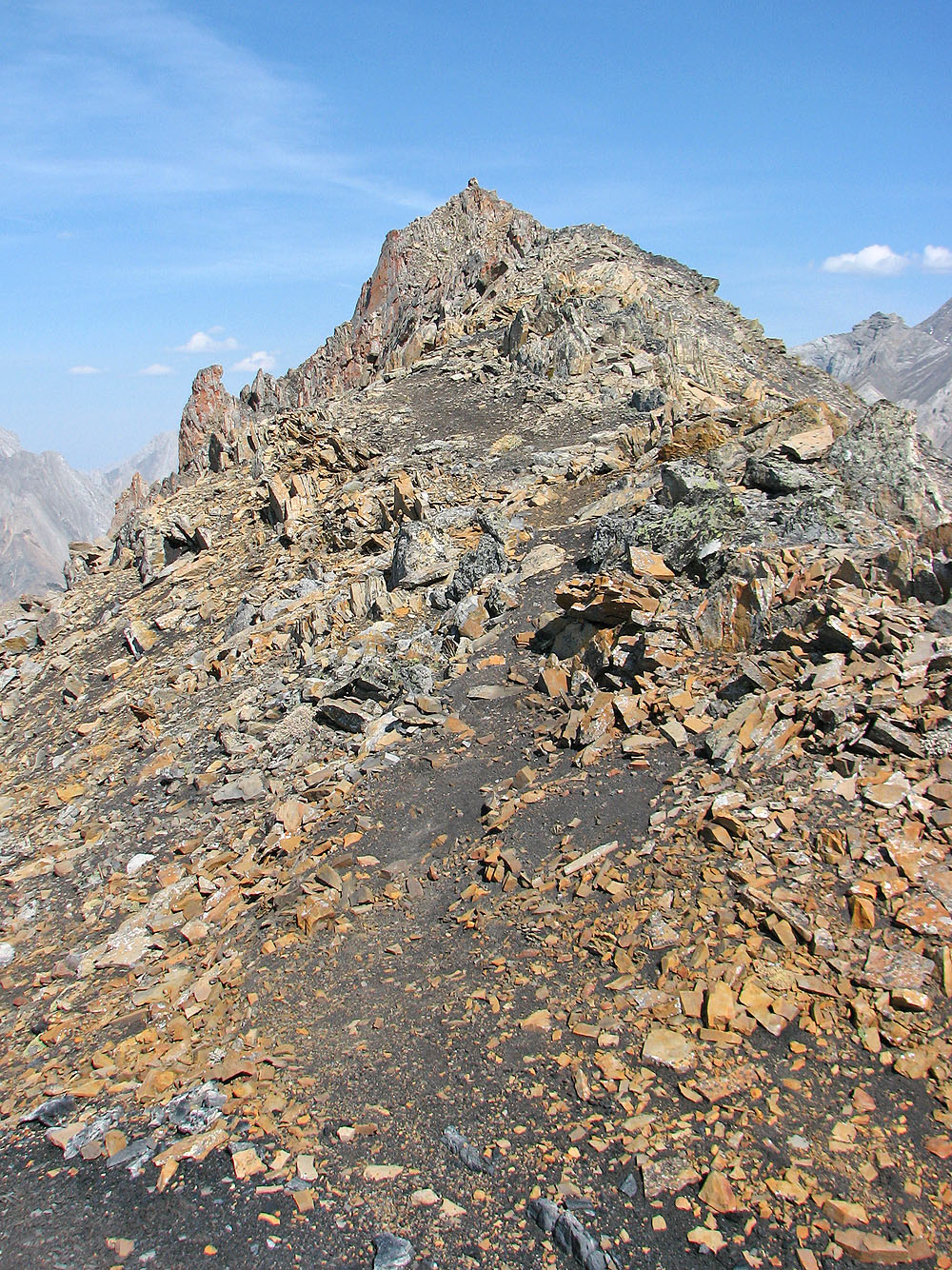 Grizzly Ridge summit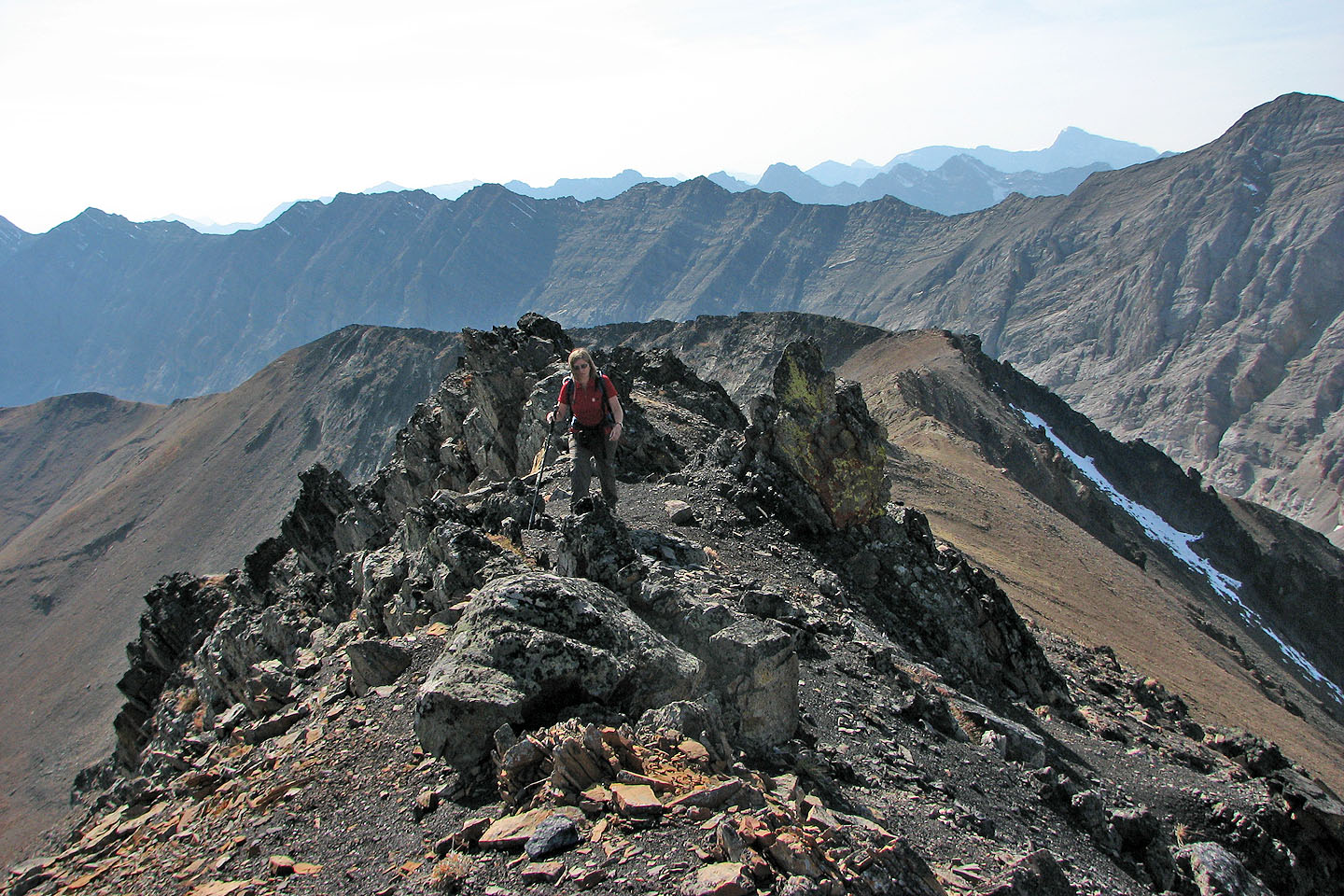 Kelly hikes along the ridge

Looking back from the summit at Sonny


On the summit of Grizzly Ridge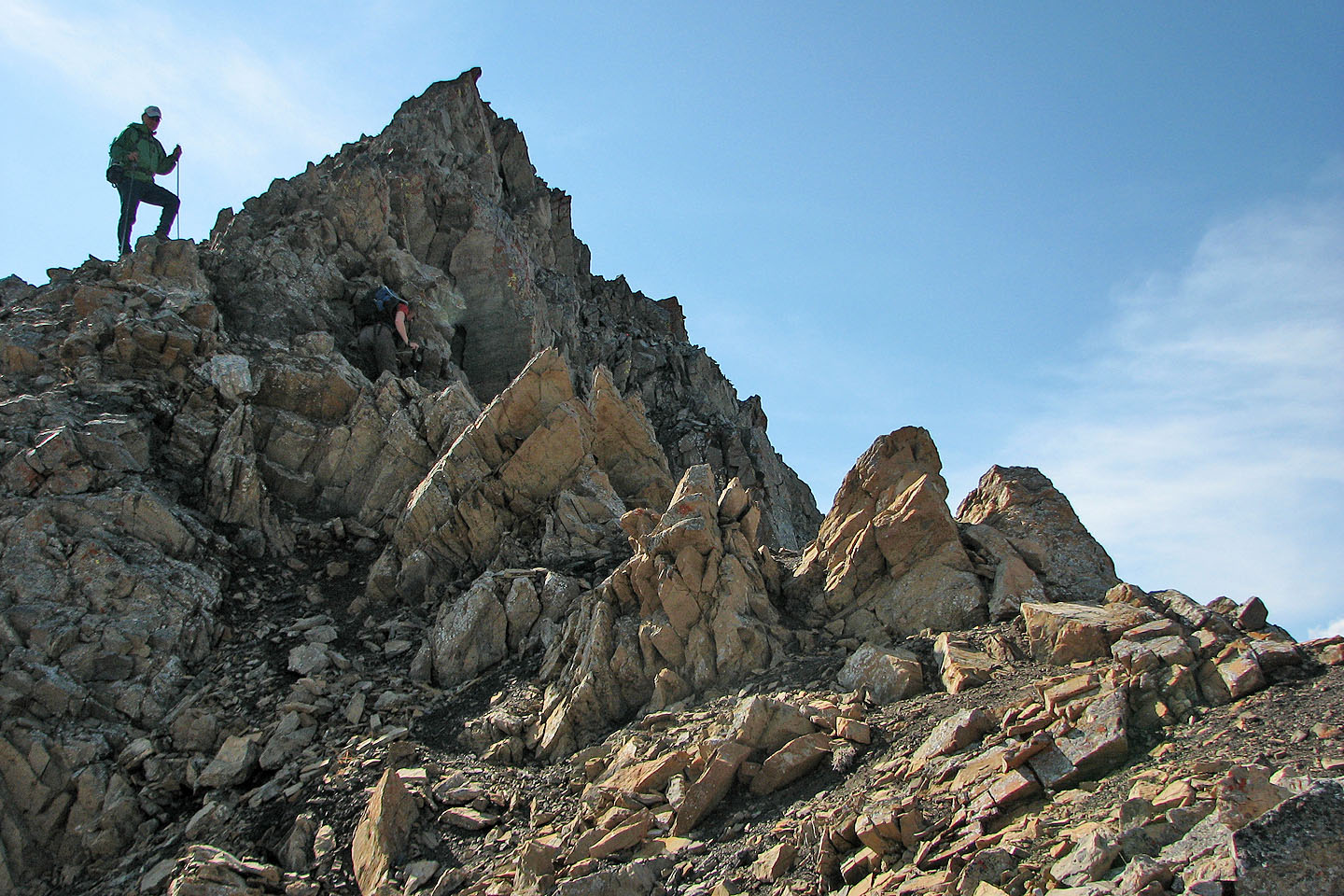 Sonny and Kelly start down from the summit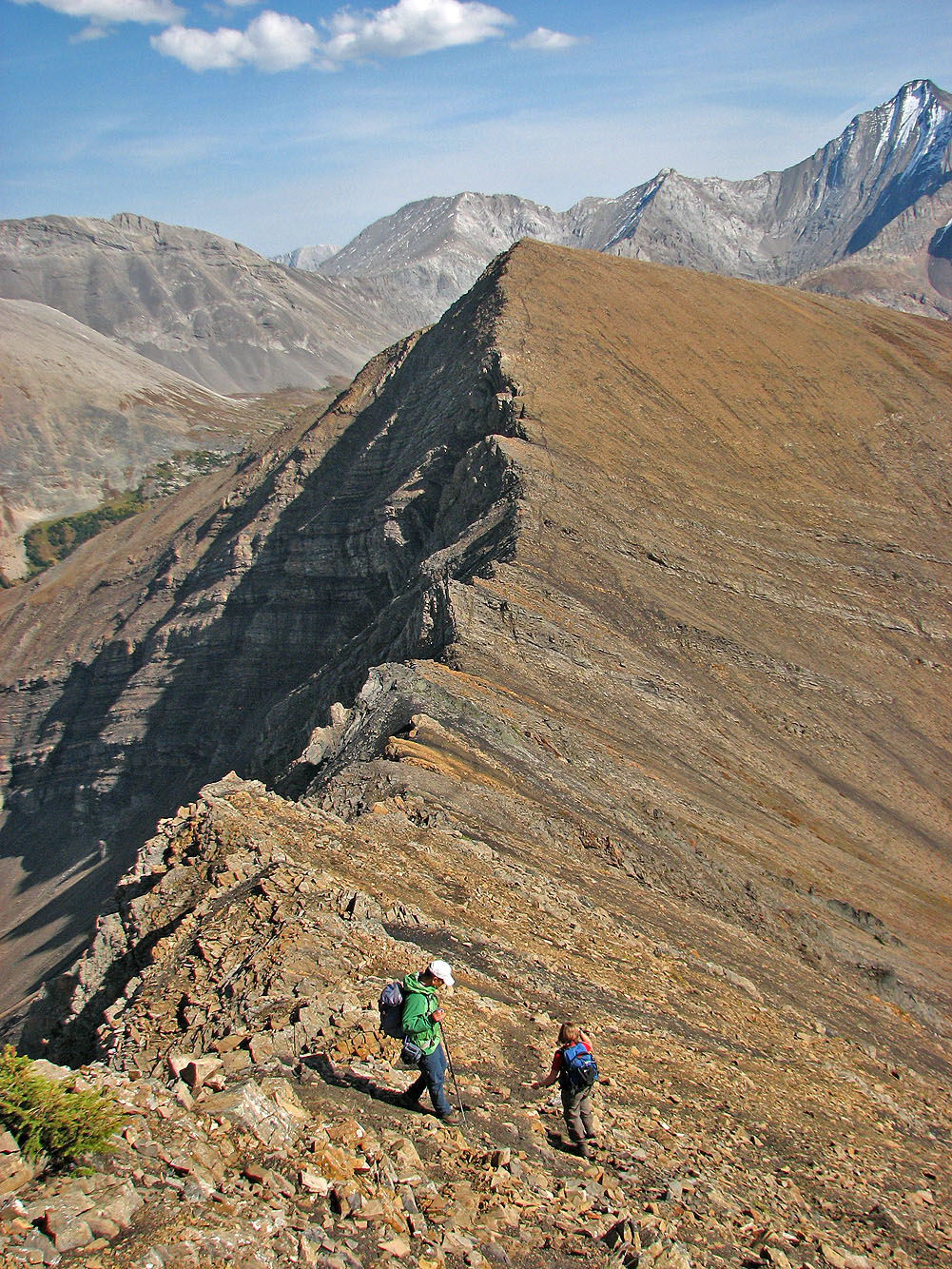 Heading to Highwood Ridge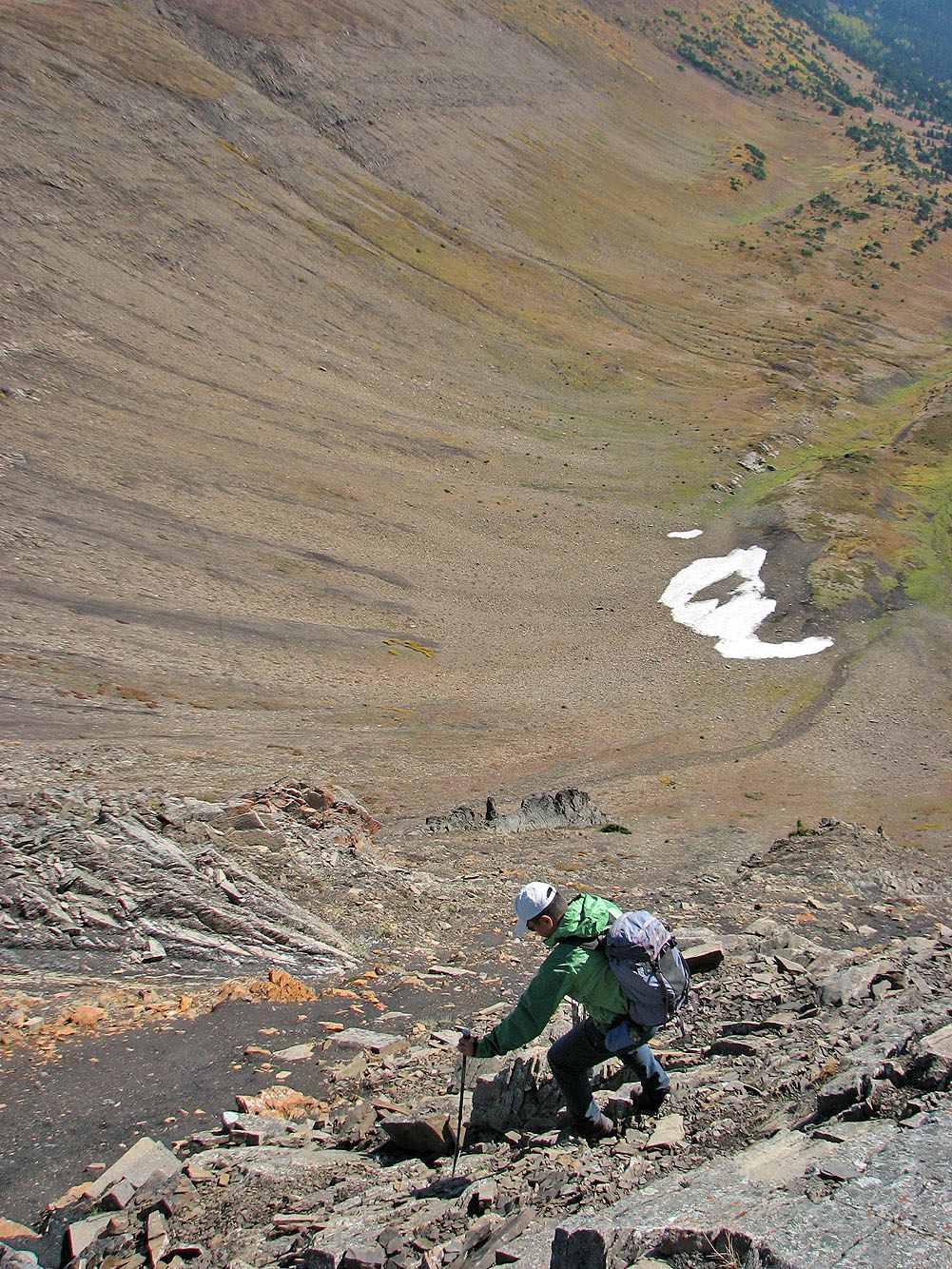 Paradise Valley below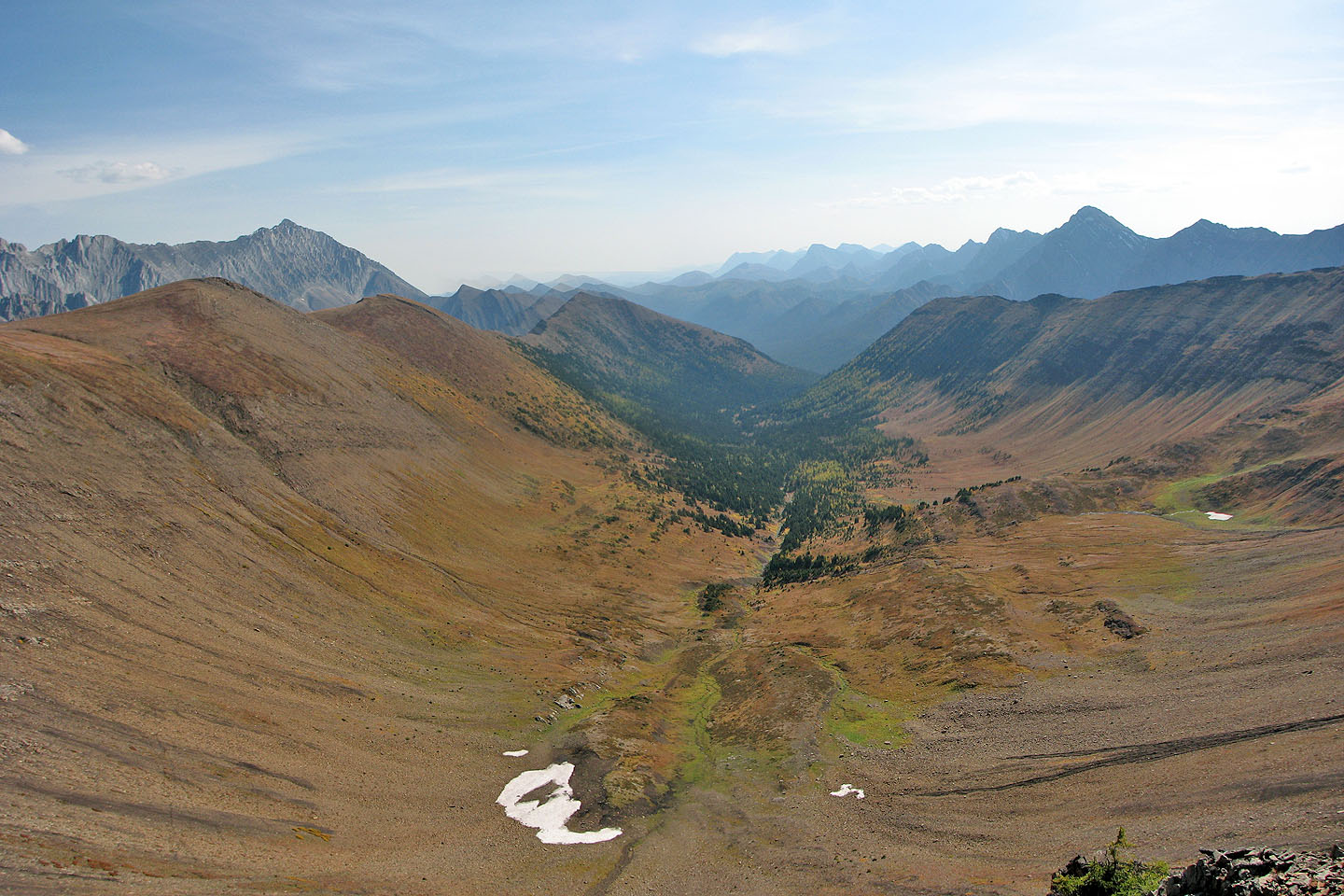 Paradise Valley lies between Highwood and Grizzly Ridges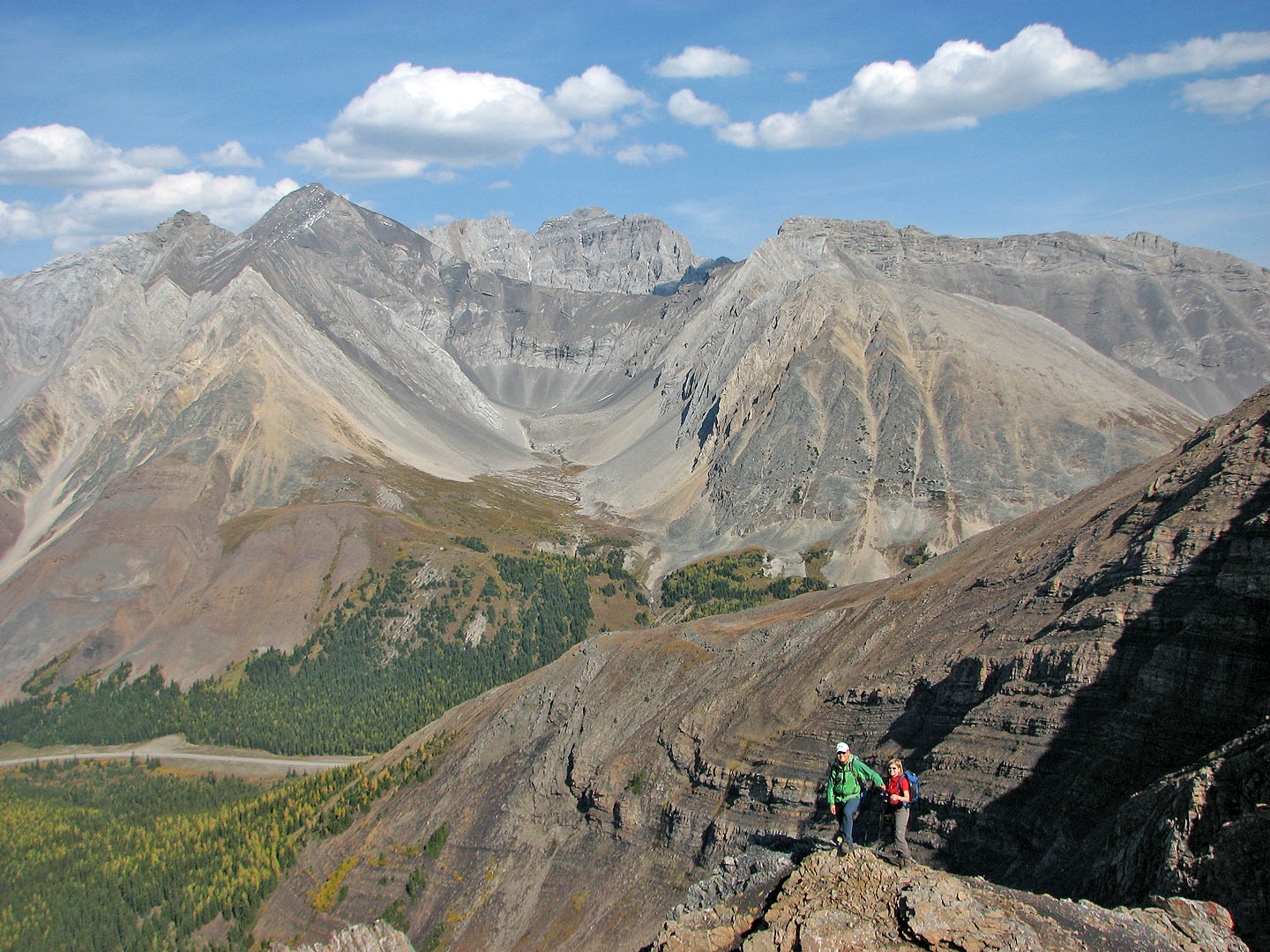 Sonny and Kelly on a high point. In the background: Ptarmigan Cirque and Mount Rae (mouse over).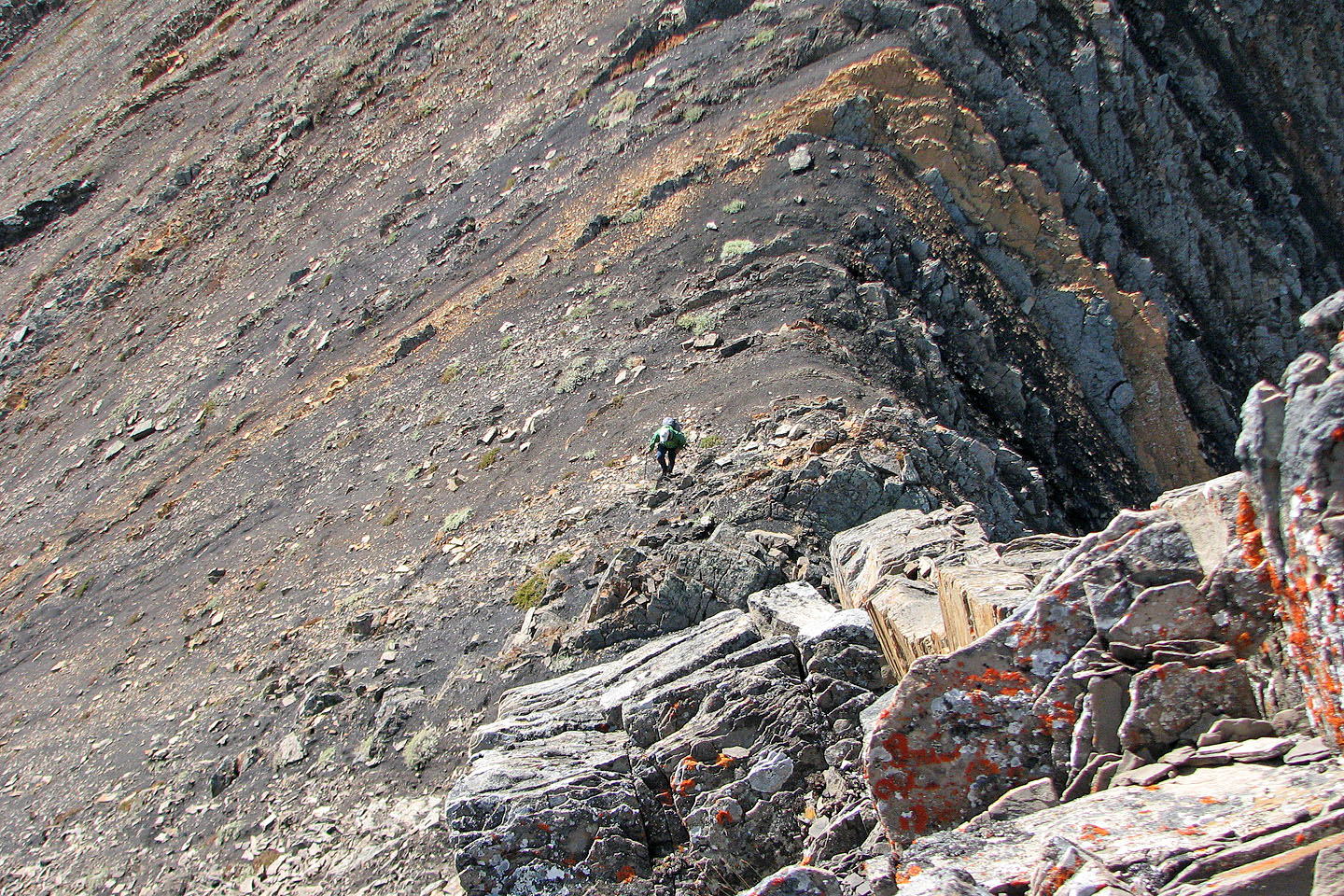 Sonny at the Highwood-Grizzly col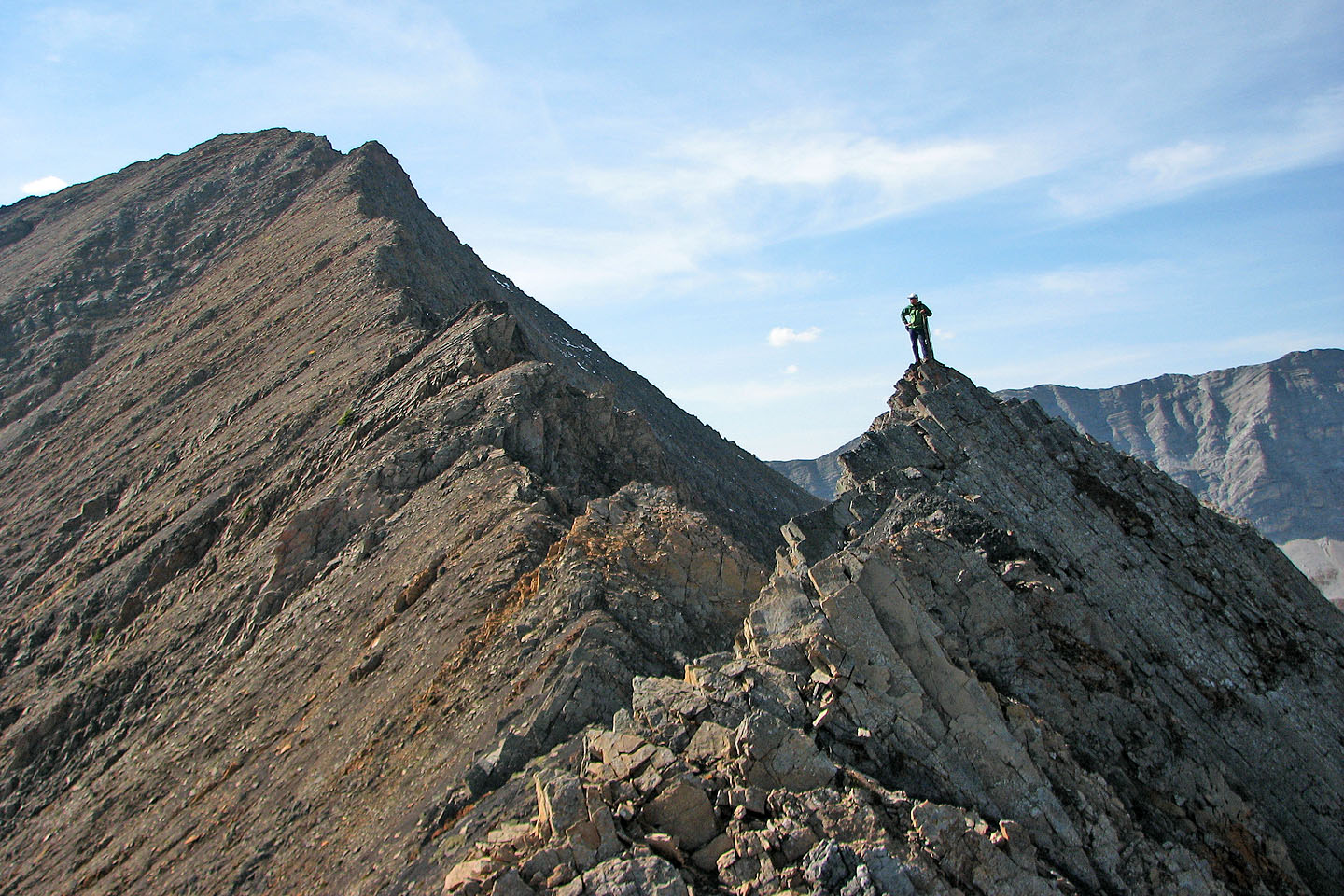 Sonny poses on a high point (mouse over). Grizzly Ridge on the left.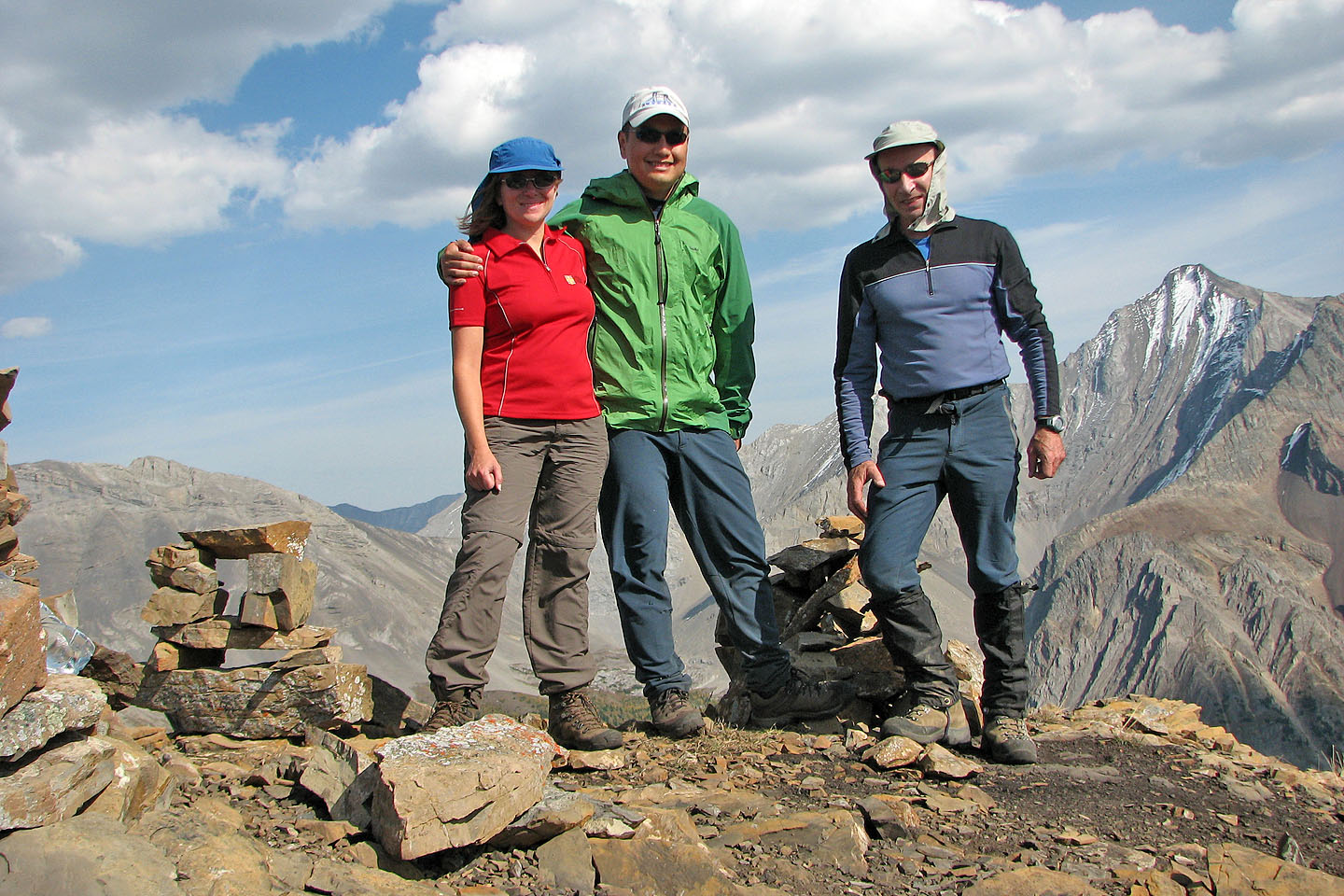 On the summit of HIghwood Ridge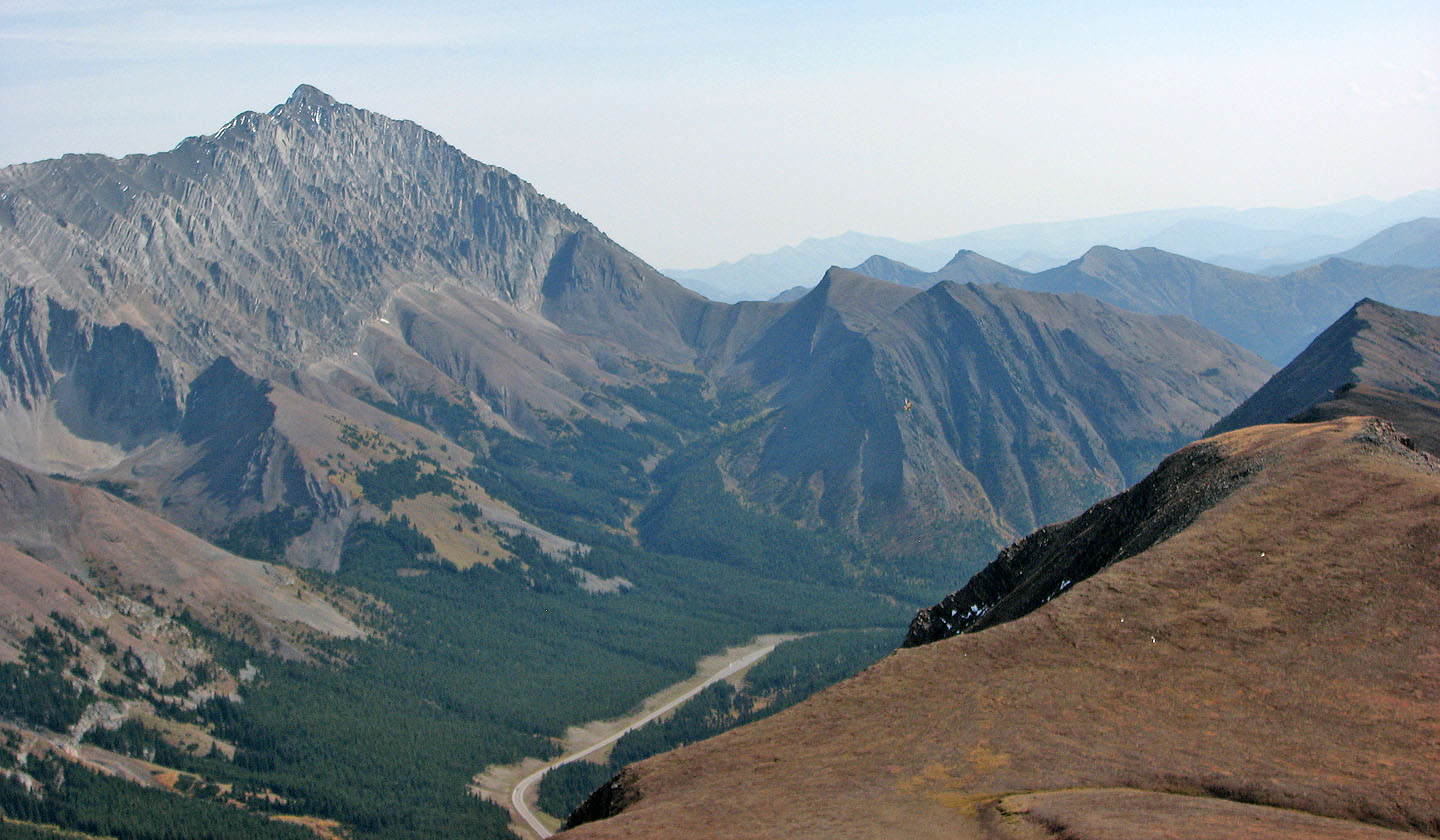 Mist Mountain and Mount Lipsett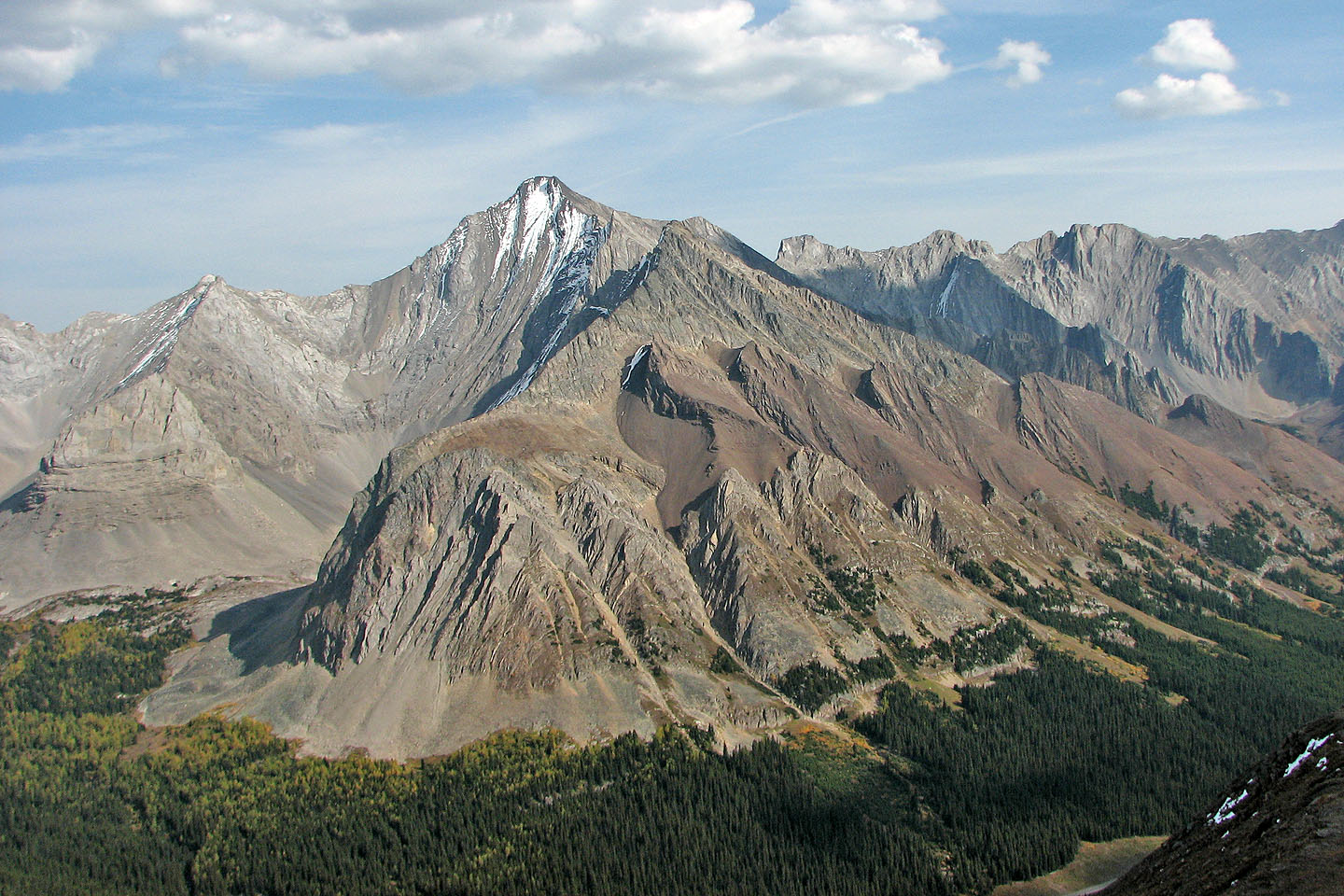 Storm Mountain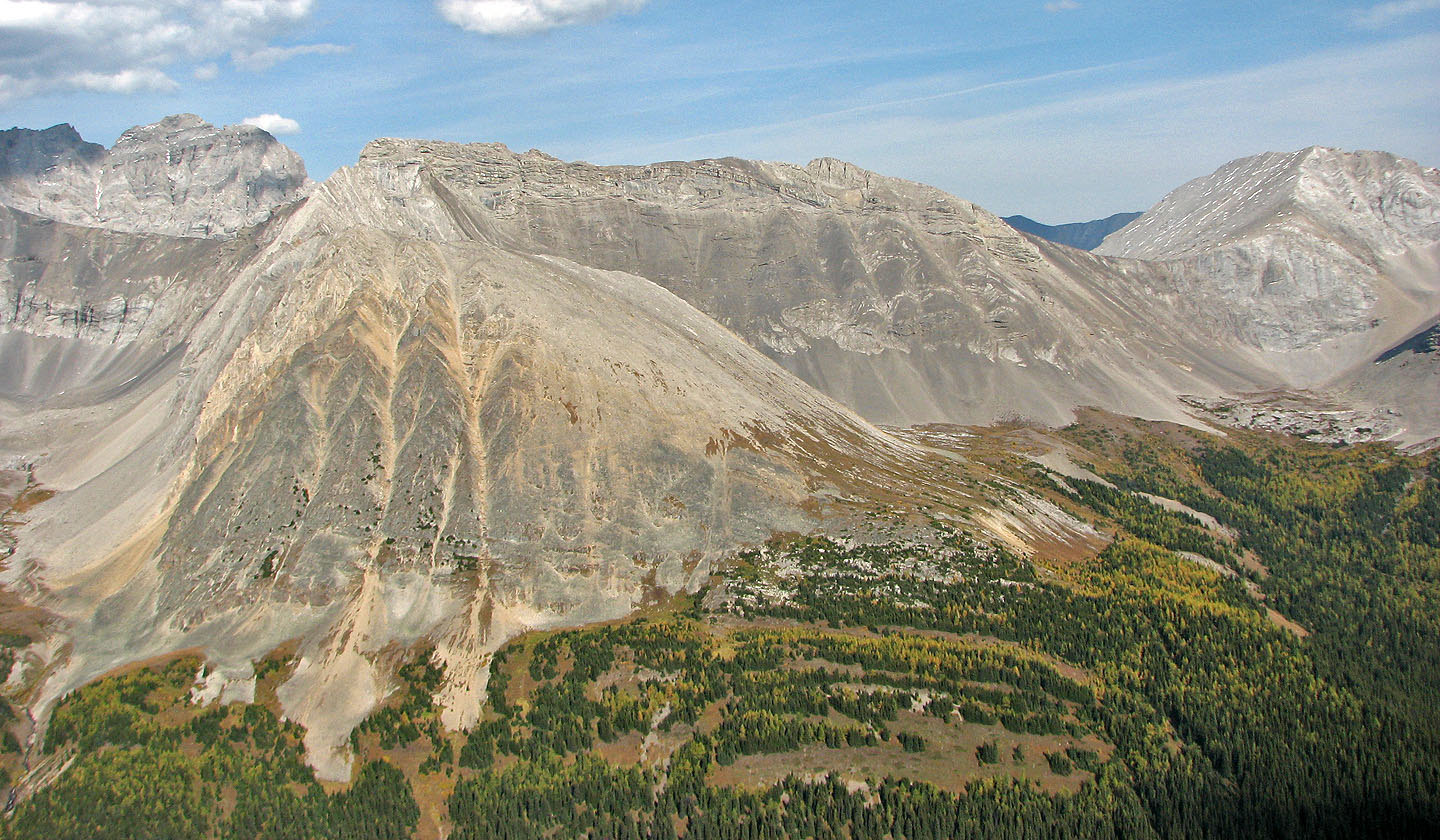 Mount Arethusa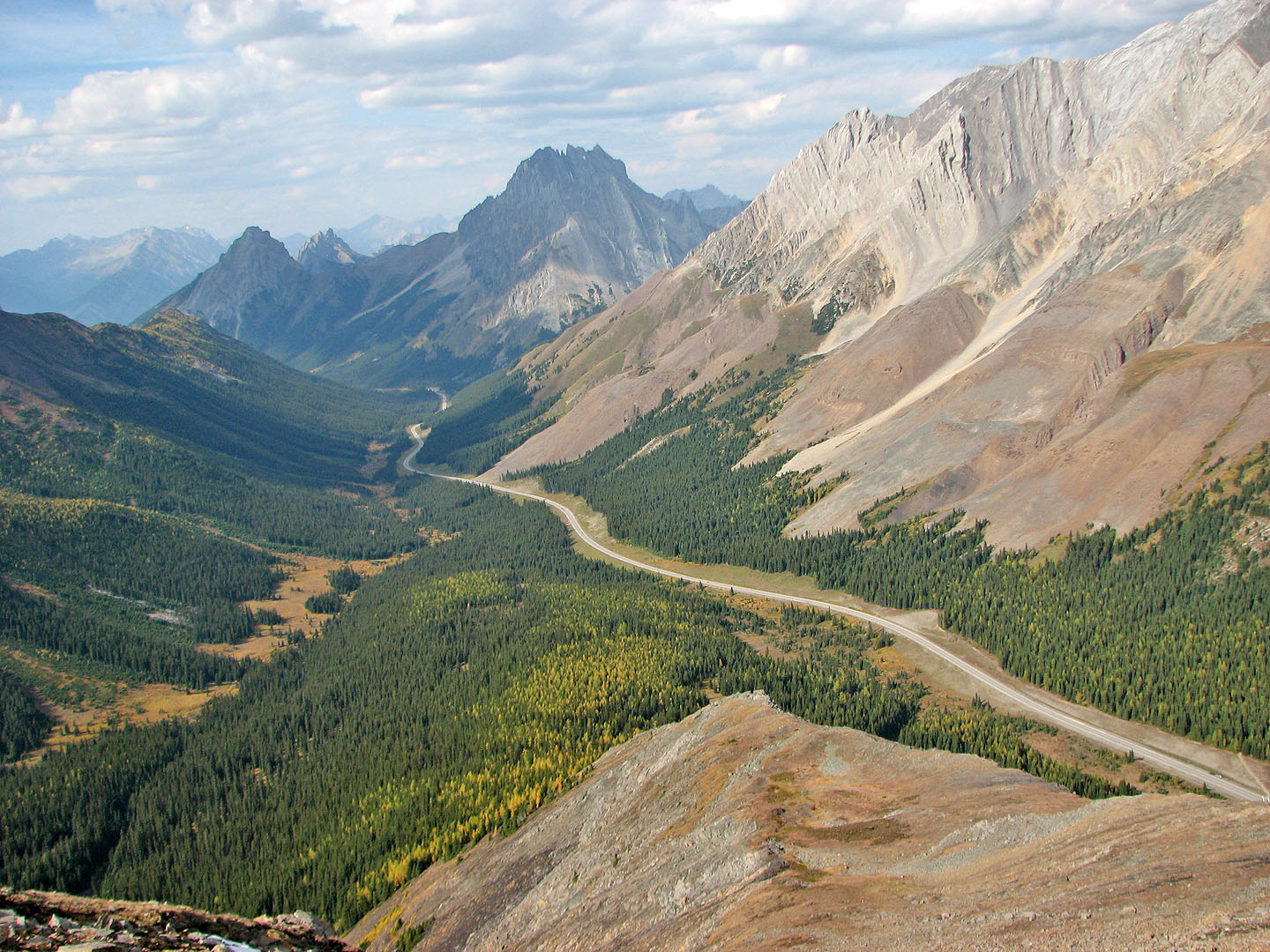 We started down this ridge. Gap Mountain on the left (mouse over for a close-up).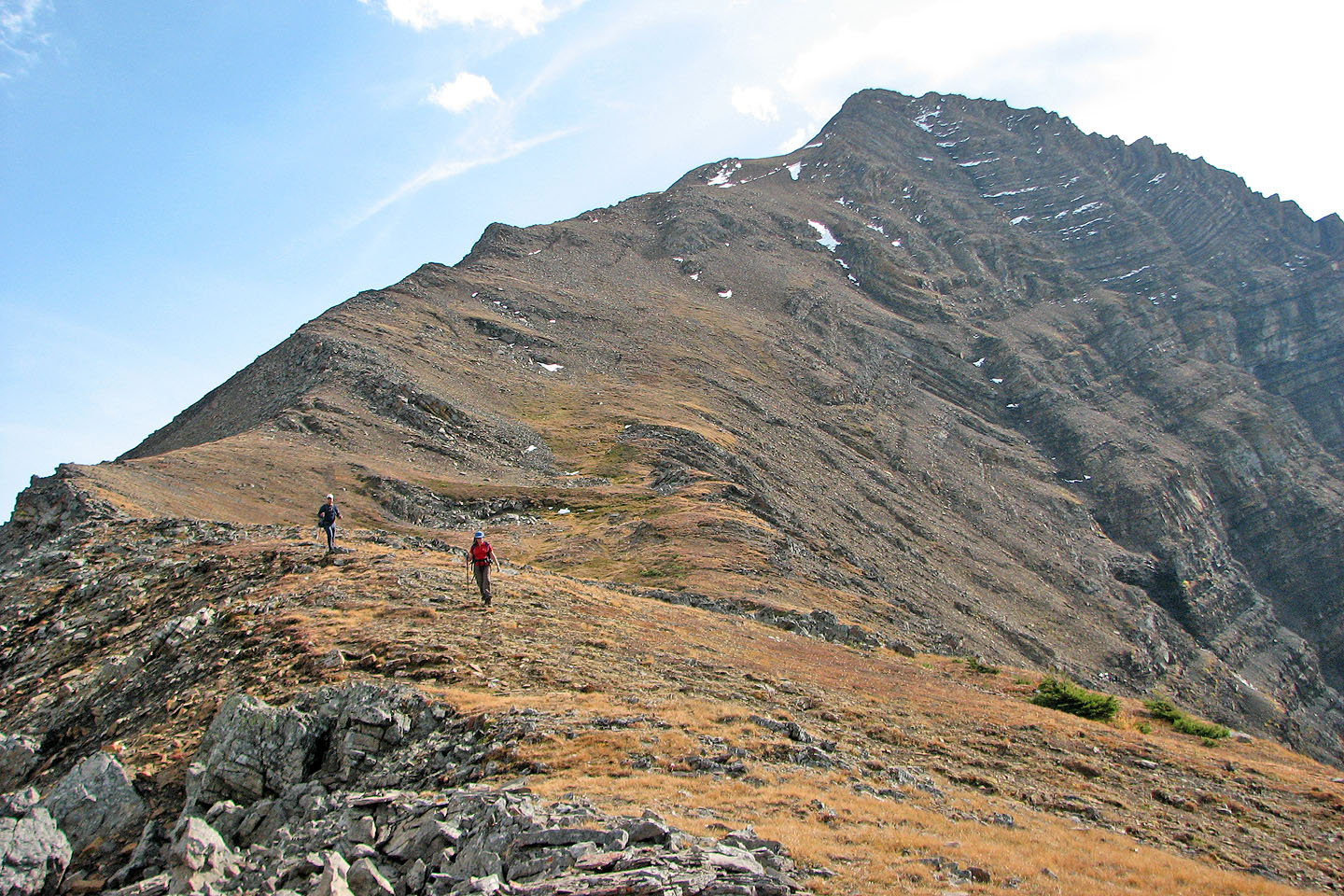 Looking back at Highwood Ridge as we descend the north ridge