bobspirko.ca | Home | Canada Trips | US Trips | Hiking | Snowshoeing | MAP | ABOUT

Mount Rae
Kananaskis, Alberta
September 15, 2001
The first time I climbed Mount Rae I was a novice leader, not to mention a novice scrambler. When we climbed the steep scree gully, I loosed a rock that struck Melanie, a member in our group, in the head. None of us was wearing a helmet nor had I taken any precautions to keep the group together.
When I realized Melanie was seriously injured, I sent another member of our group, Dan, back to seek help. Melanie had received a deep cut from a glancing blow from a rock the size of a football. After about an hour of resting she was well enough to walk. Meanwhile, after driving down the highway, Dan stopped a warden and brought him up the trail where we ran into them. The warden asked if I wanted a helicopter or an ambulance. I declined the helicopter but requested an ambulance. He radioed for a ambulance to meet us at the trailhead.
We met the ambulance at the trailhead and the medical attendants checked Melanie. They said she needed stitches. We declined their offer for a ride (at $10 per km). Oddly, there was no charge for having them drive to the trailhead and check the injury. We drove to the Canmore hospital where Melanie received stitches and was released.
When I returned a few years later, you can be sure we all wore helmets and stuck together! We bagged Mount Rae without incident.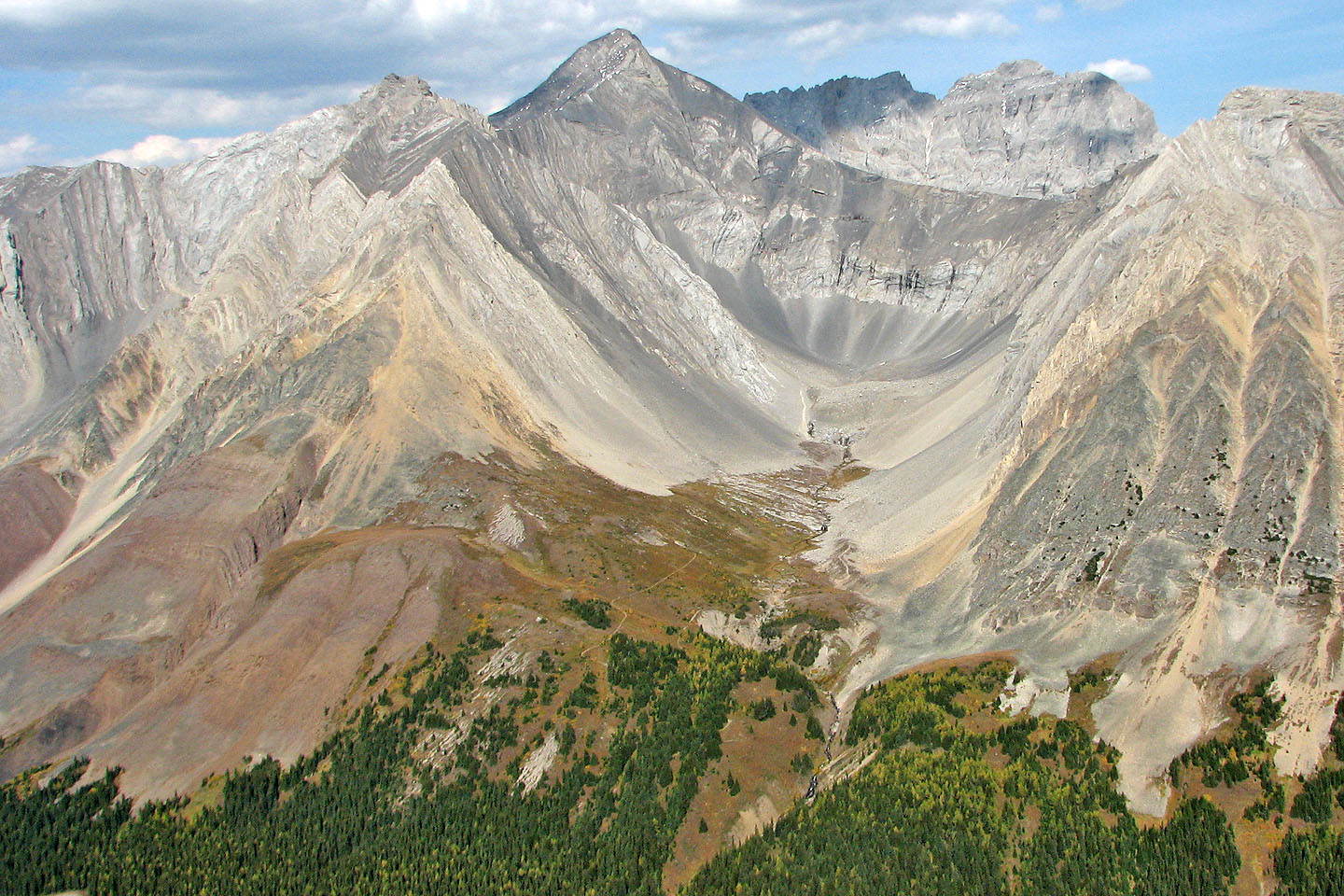 Mount Rae seen from Highwood Ridge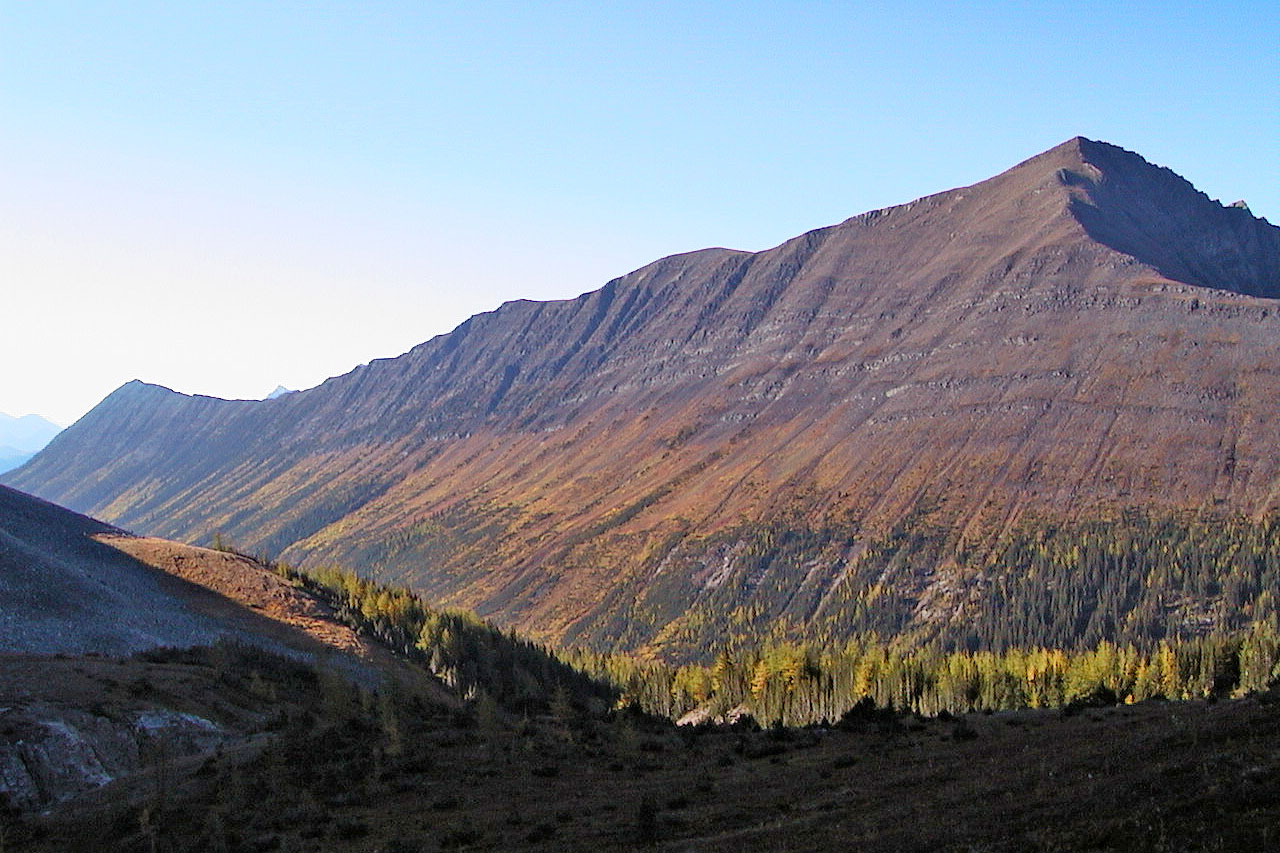 Highwood Ridge from Ptarmigan Cirque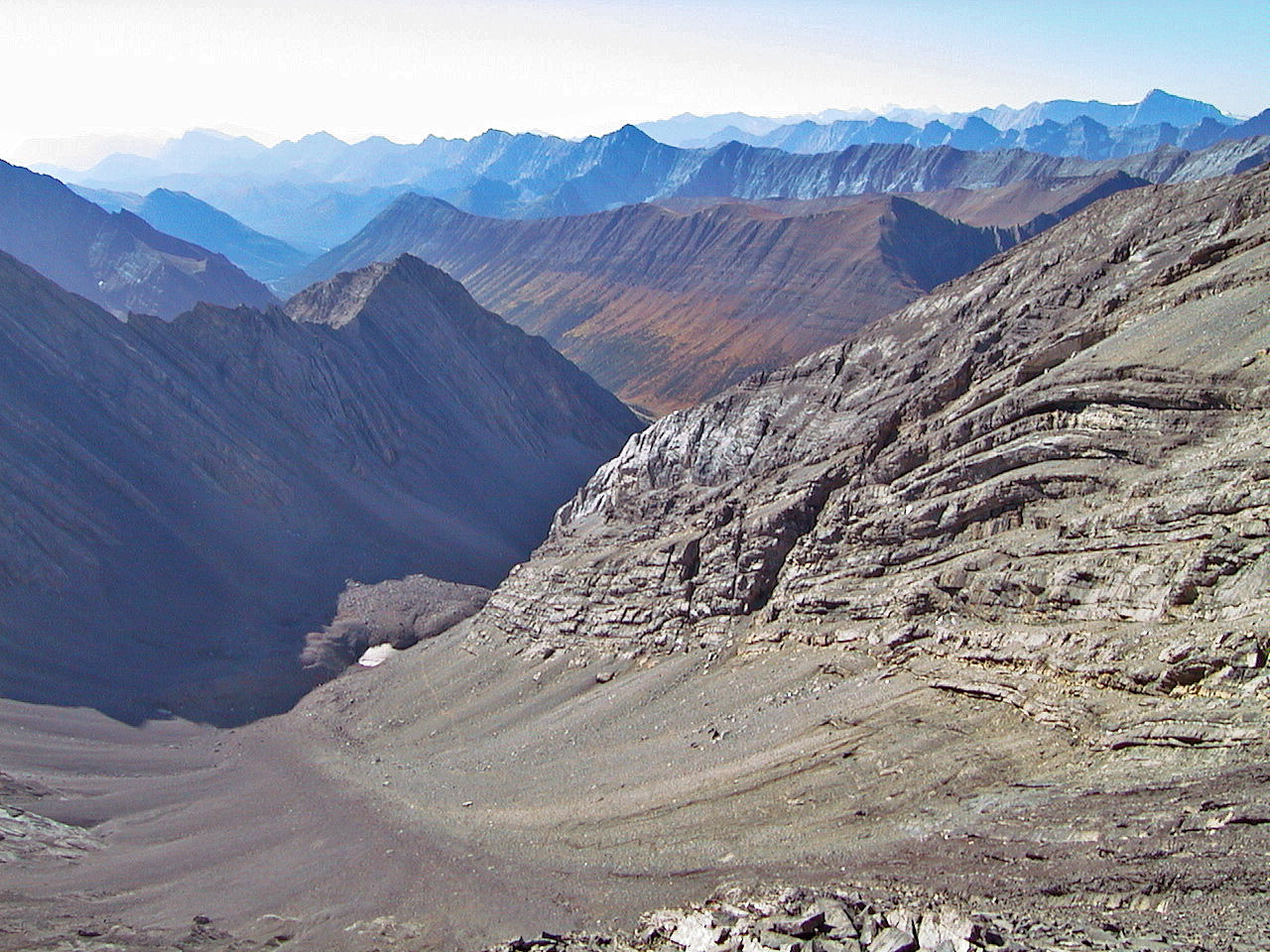 Looking down the ascent gully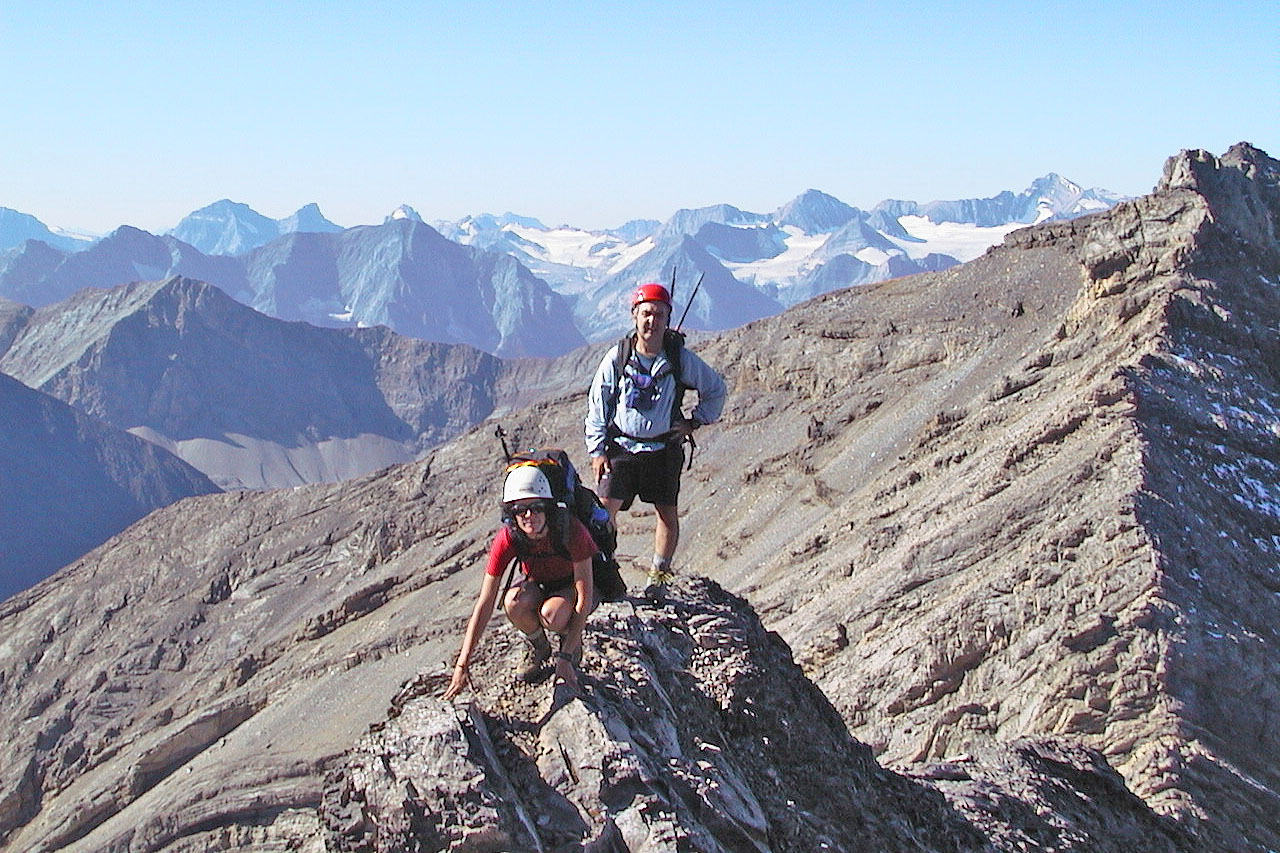 Kari and Wayne on the ridge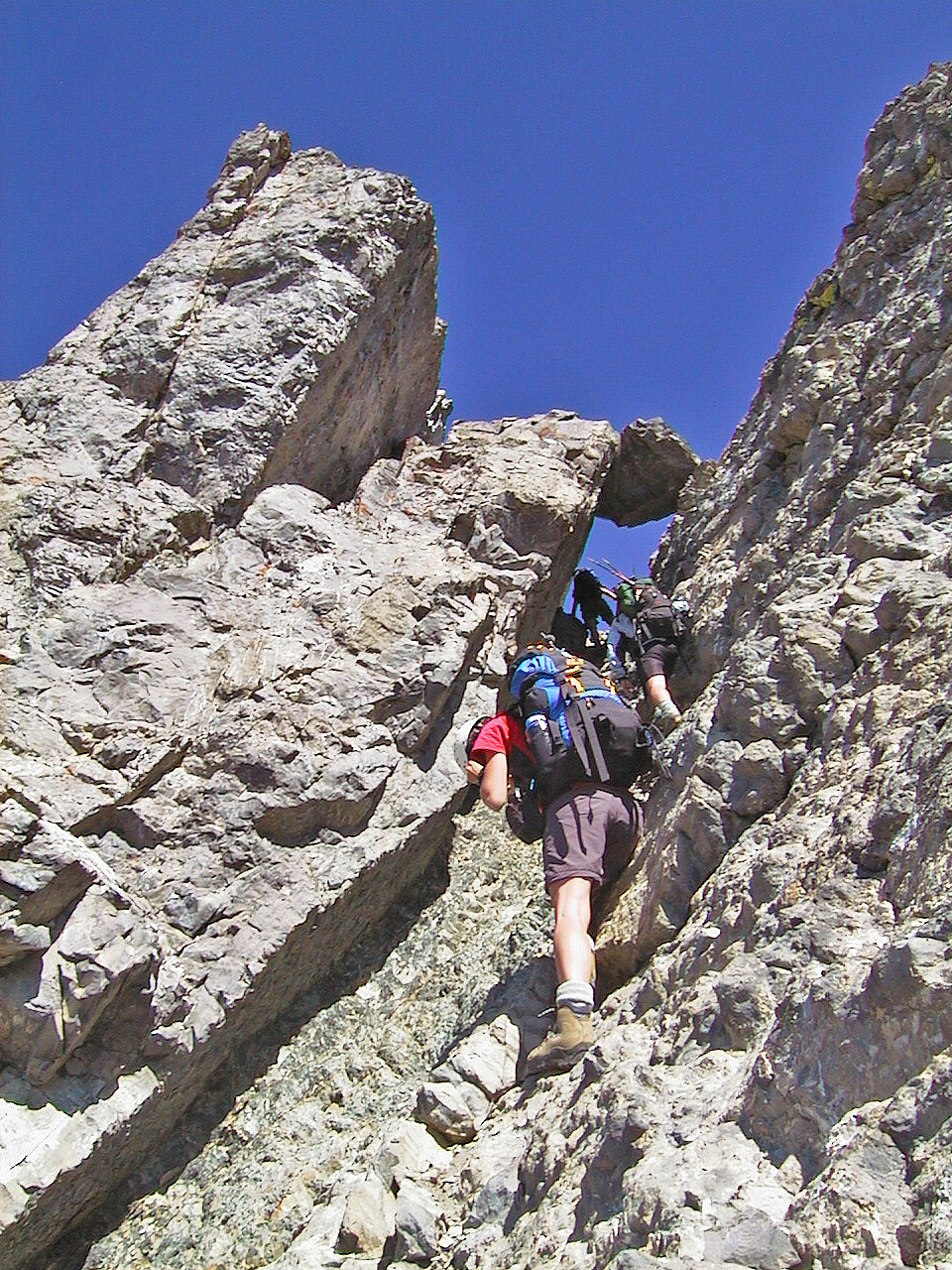 Climbing up the chimney underneath the chockstone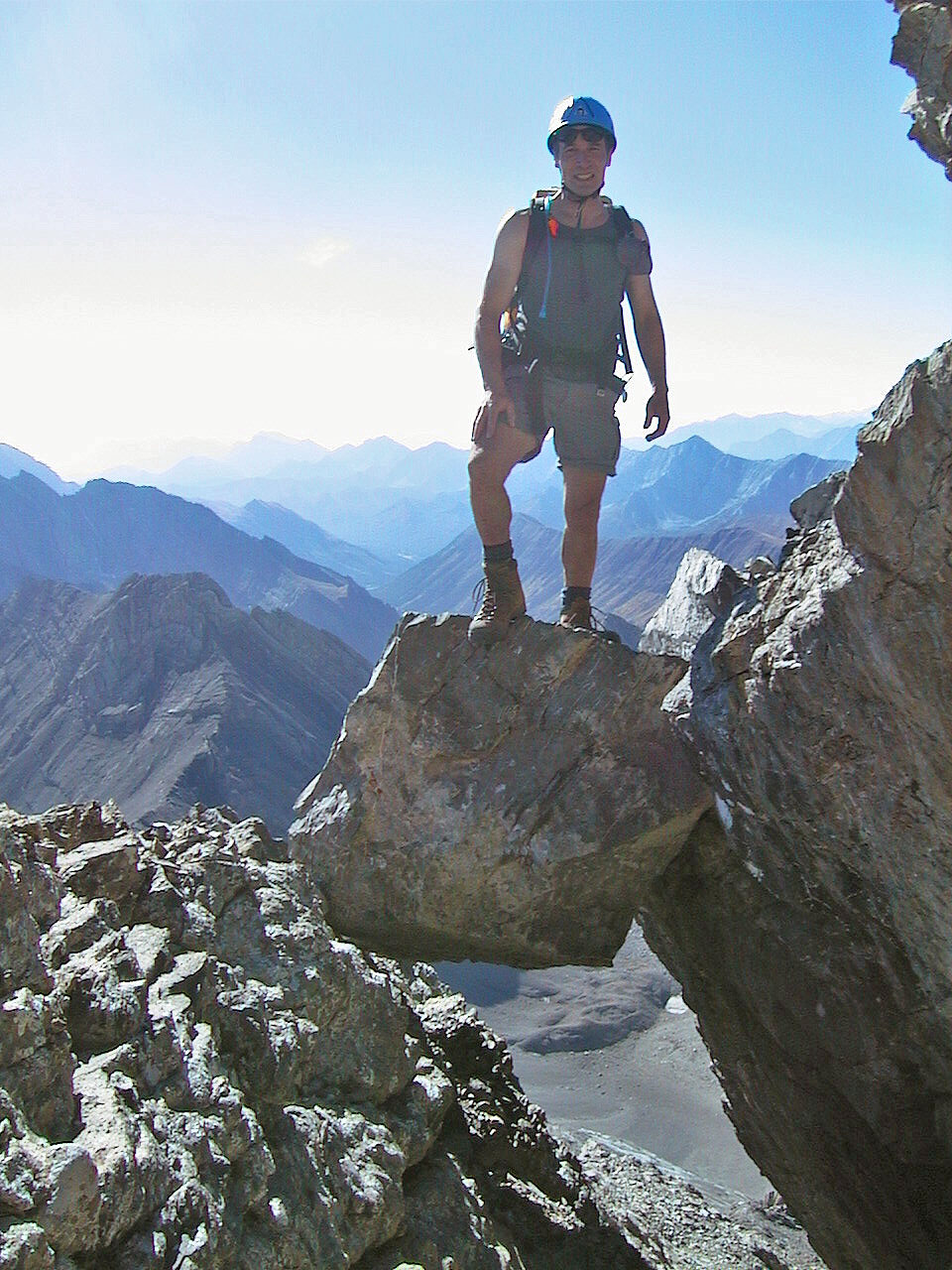 Standing on the chockstone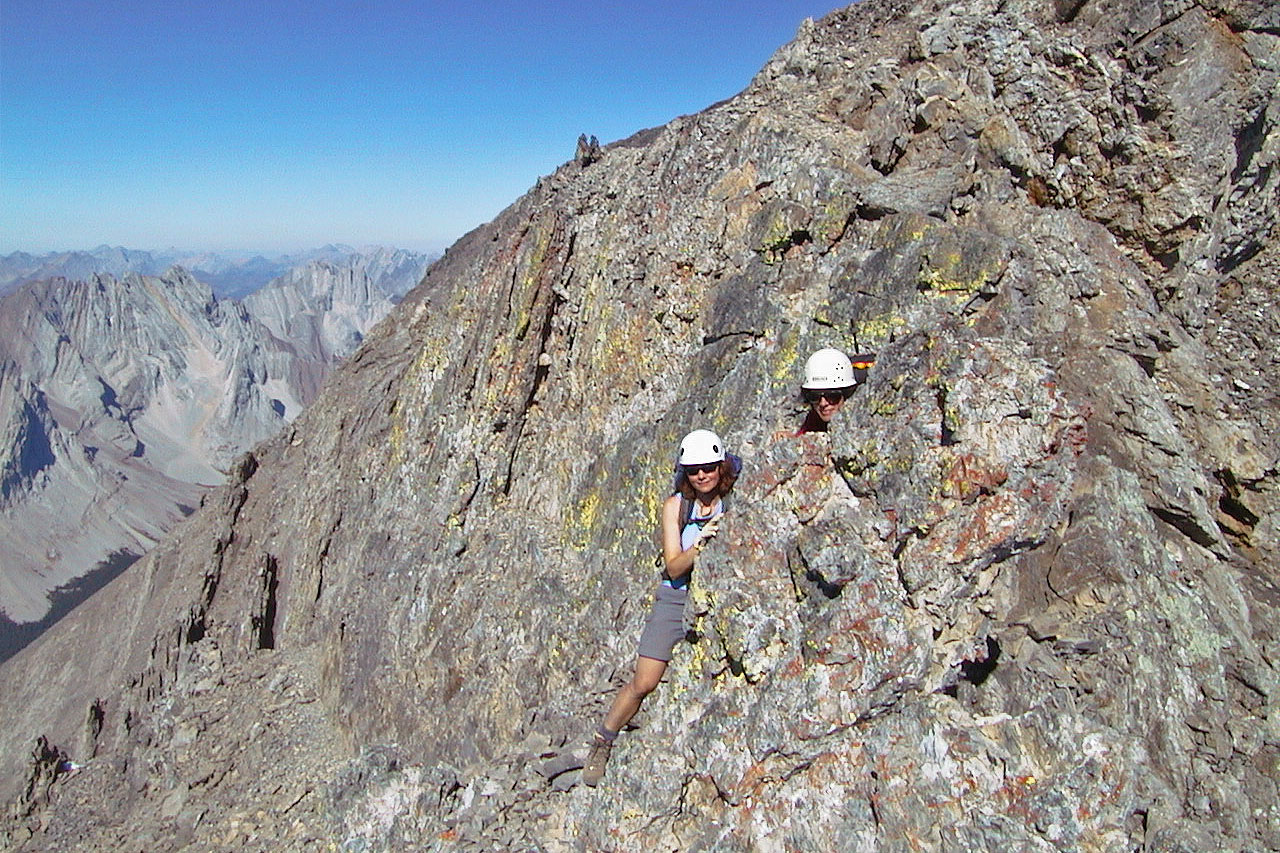 Dinah and Kari on the ridge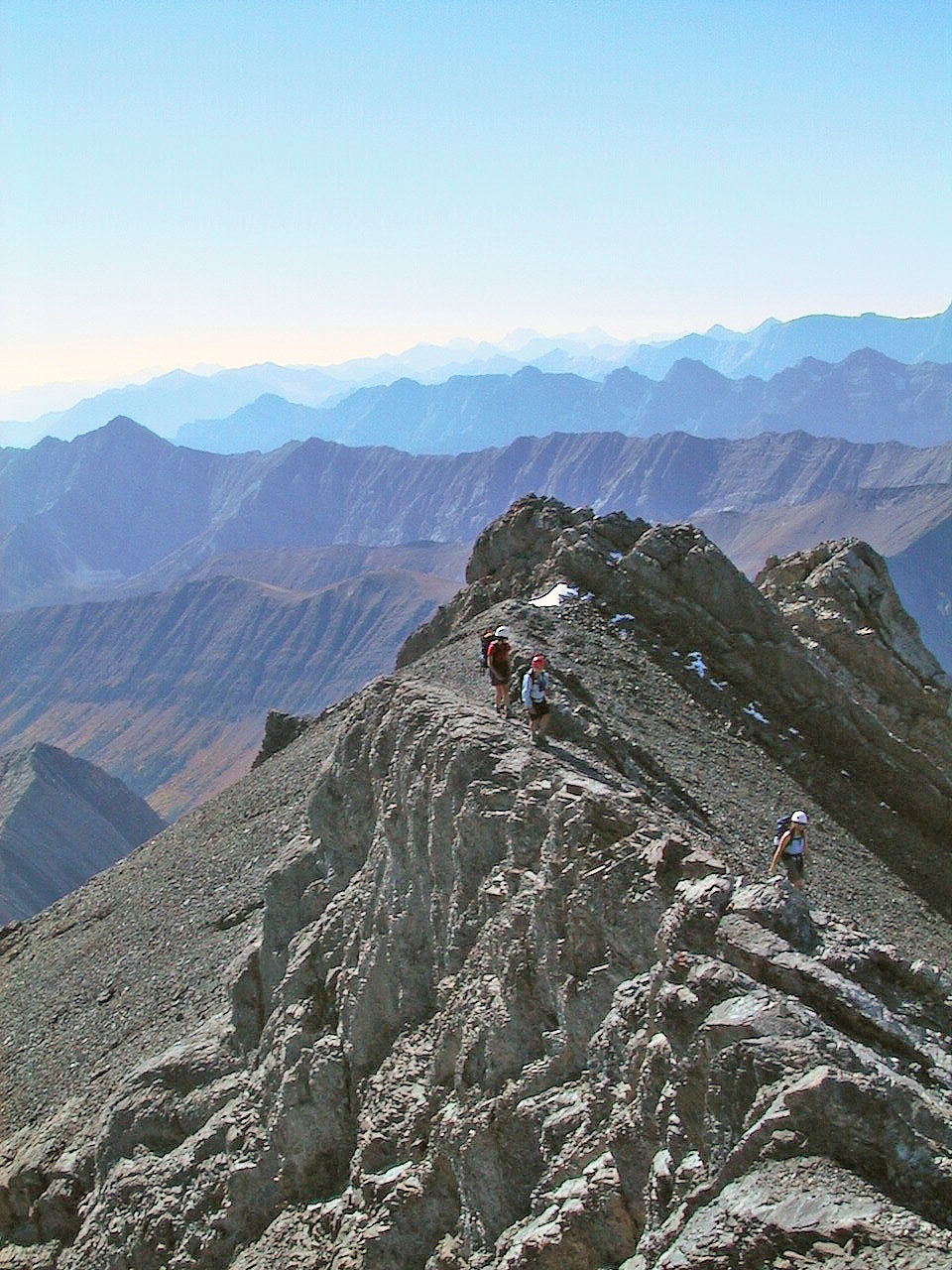 Ascending the ridge near the top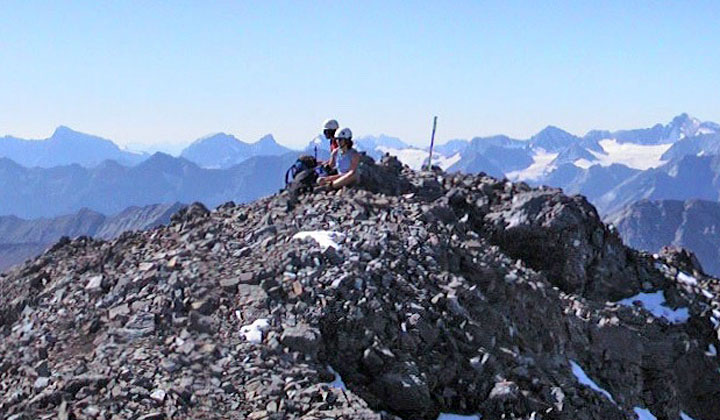 On the summit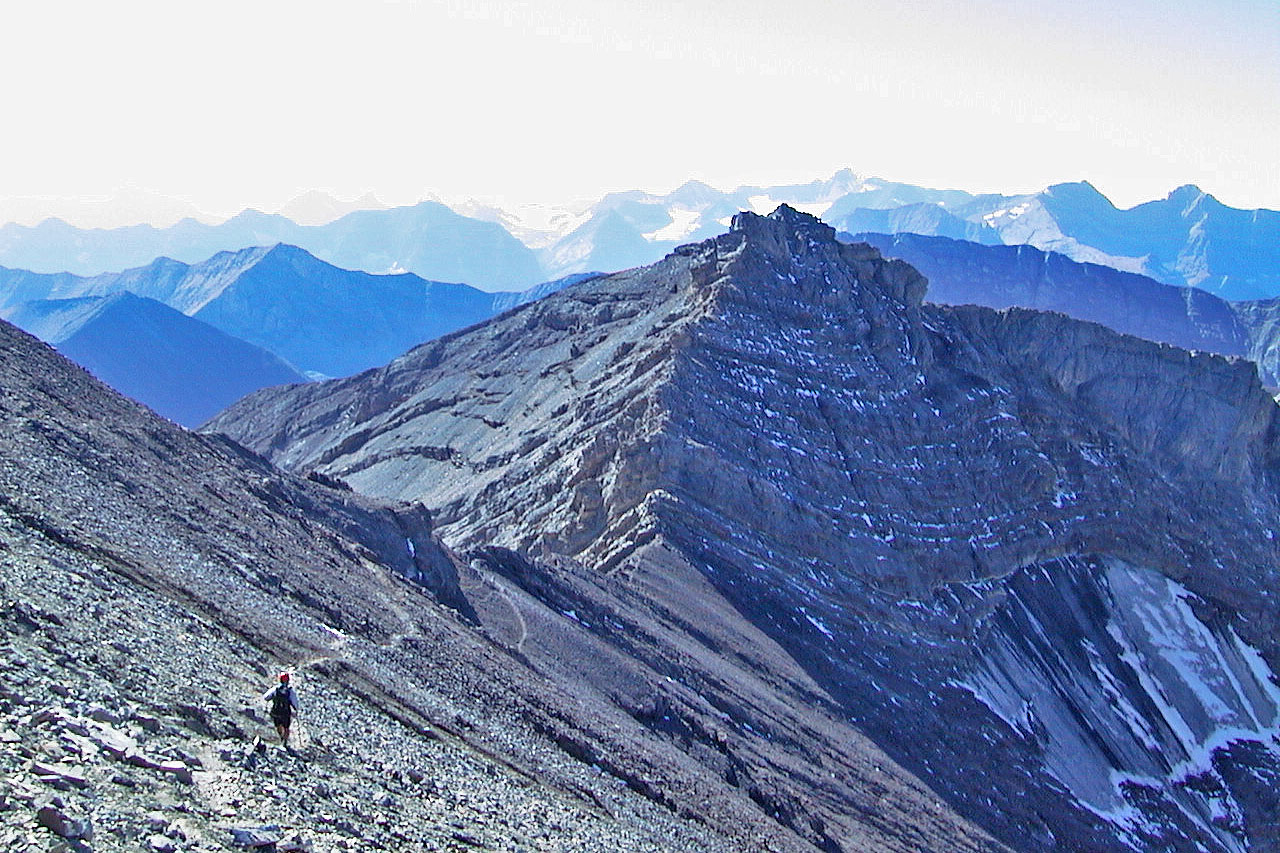 Heading back down the ridge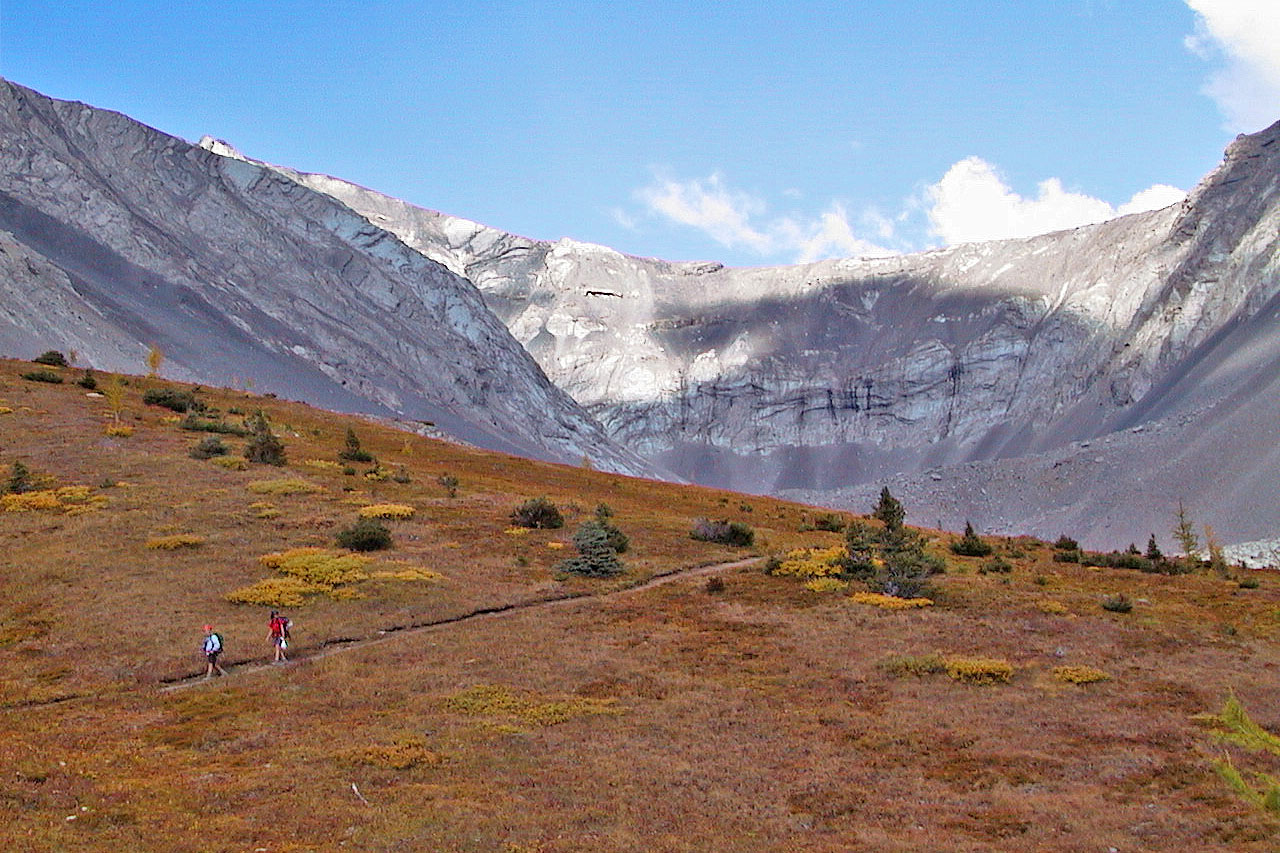 Looking back as we hike down Ptarmigan Cirque trail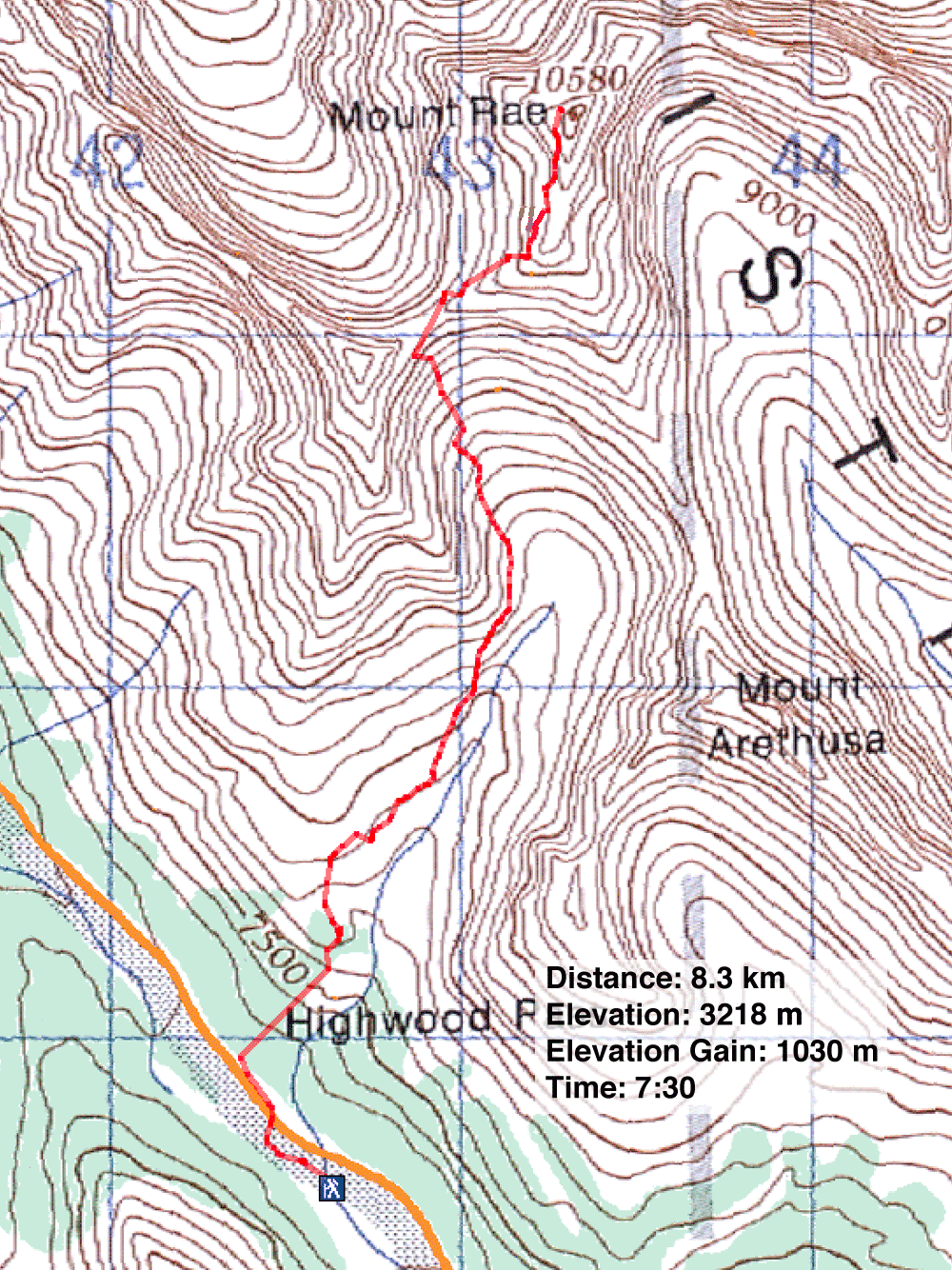 82 J/10 Mount Rae