Storm Mountain (Highwood Pass)
Kananaskis, Alberta
September 21, 2001
Storm Mountain was a thoroughly enjoyable outing. We did this as a loop and found refuge in a large cave on the way down. Unfortunately, thick cloud covered the summit and prevented me from taking a panorama. It was too miserable to even stay long enough to take a summit photo. A good excuse to come back another day!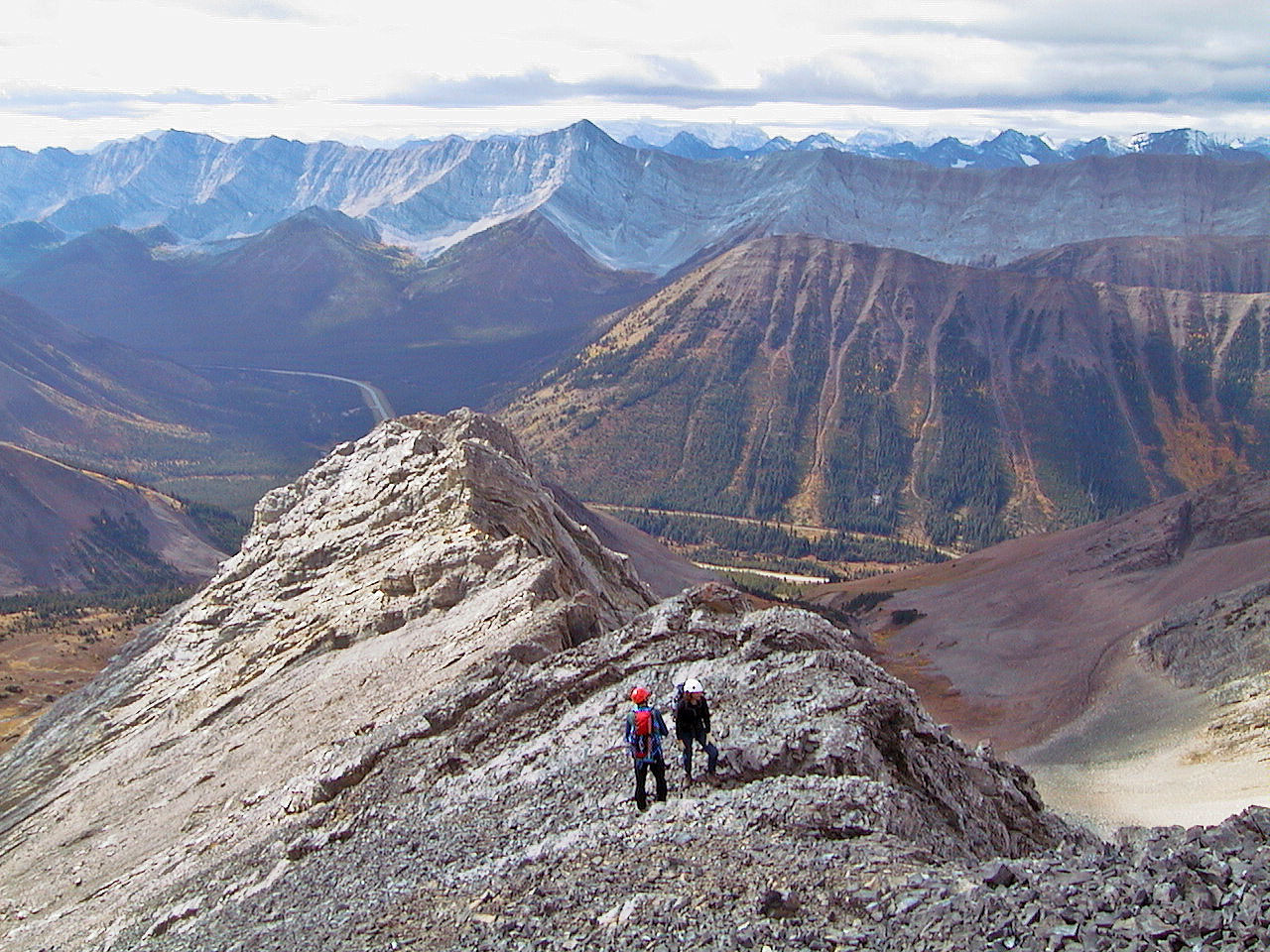 Looking back down the ridge soon after starting out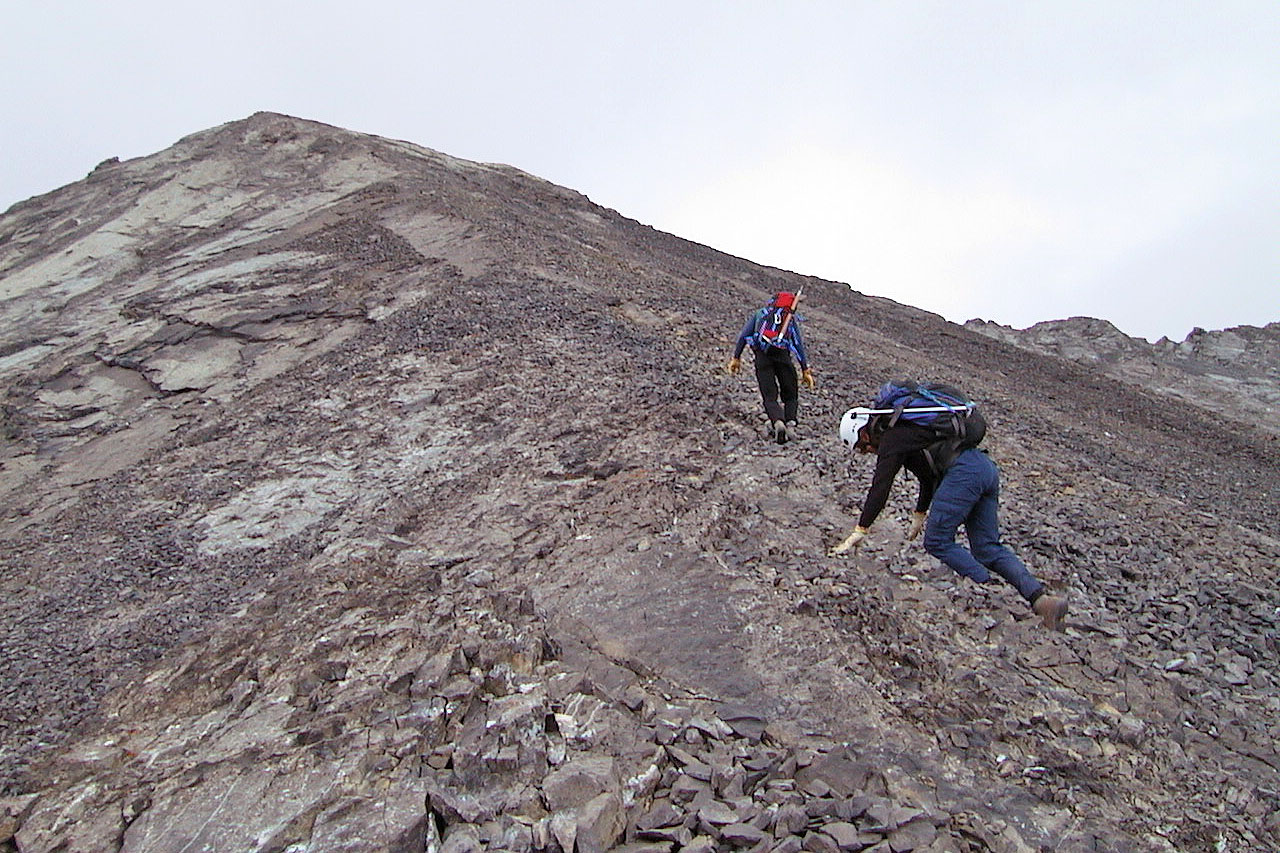 Following the ridge

Steep slope before the summit

We carefully worked our way along the steep, snowy slope. Note the figures
in the centre.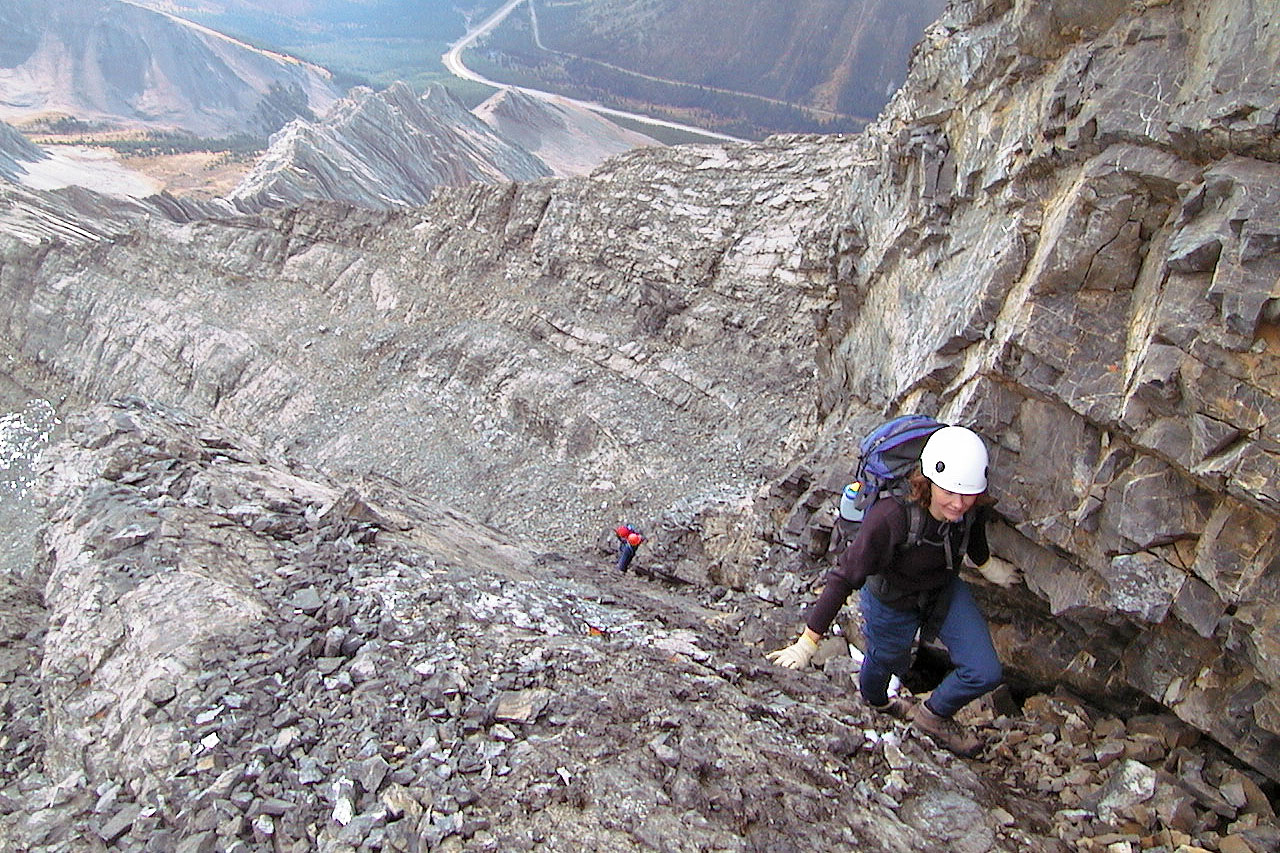 Scrambling up a break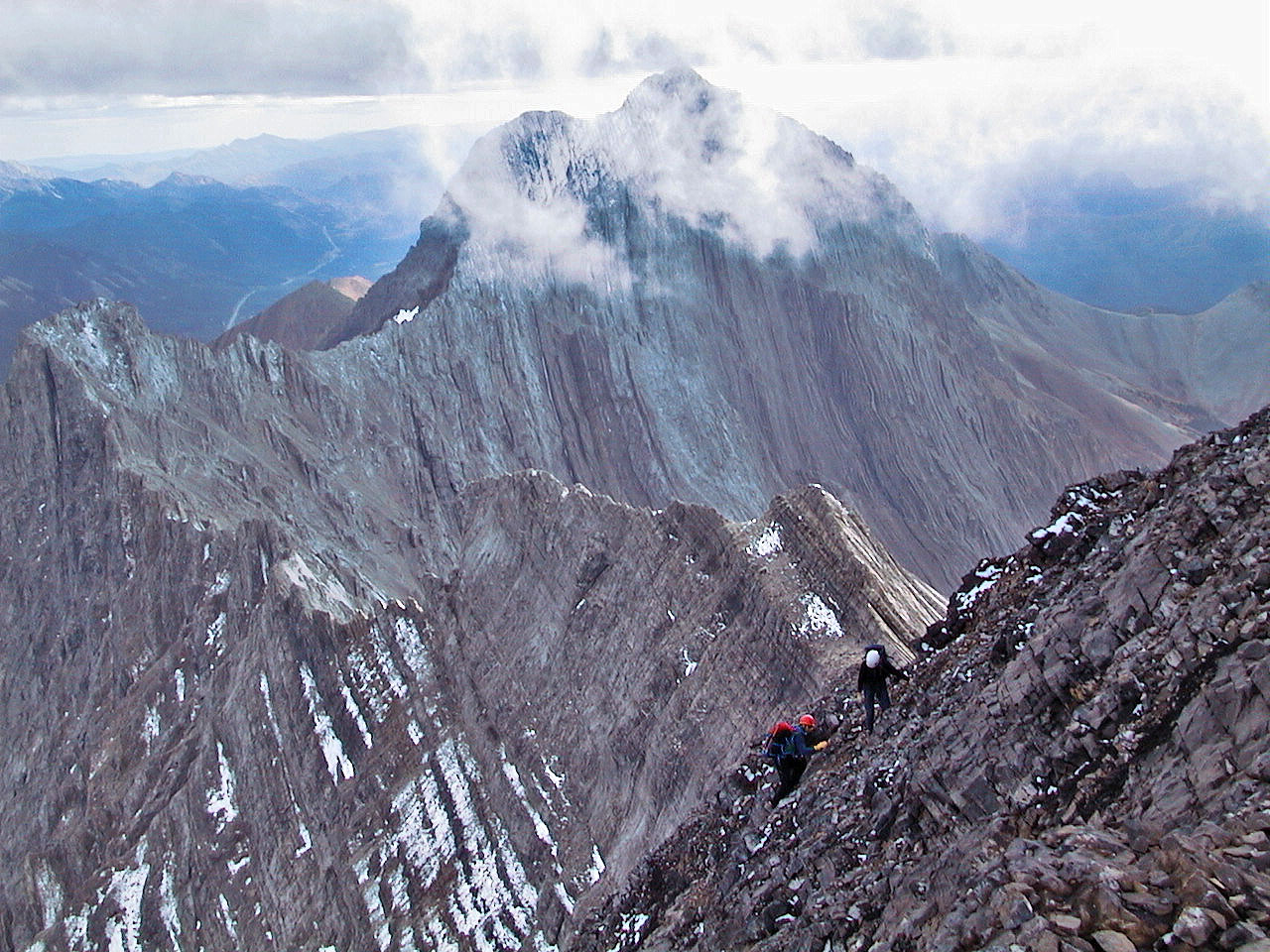 The final ascent to the top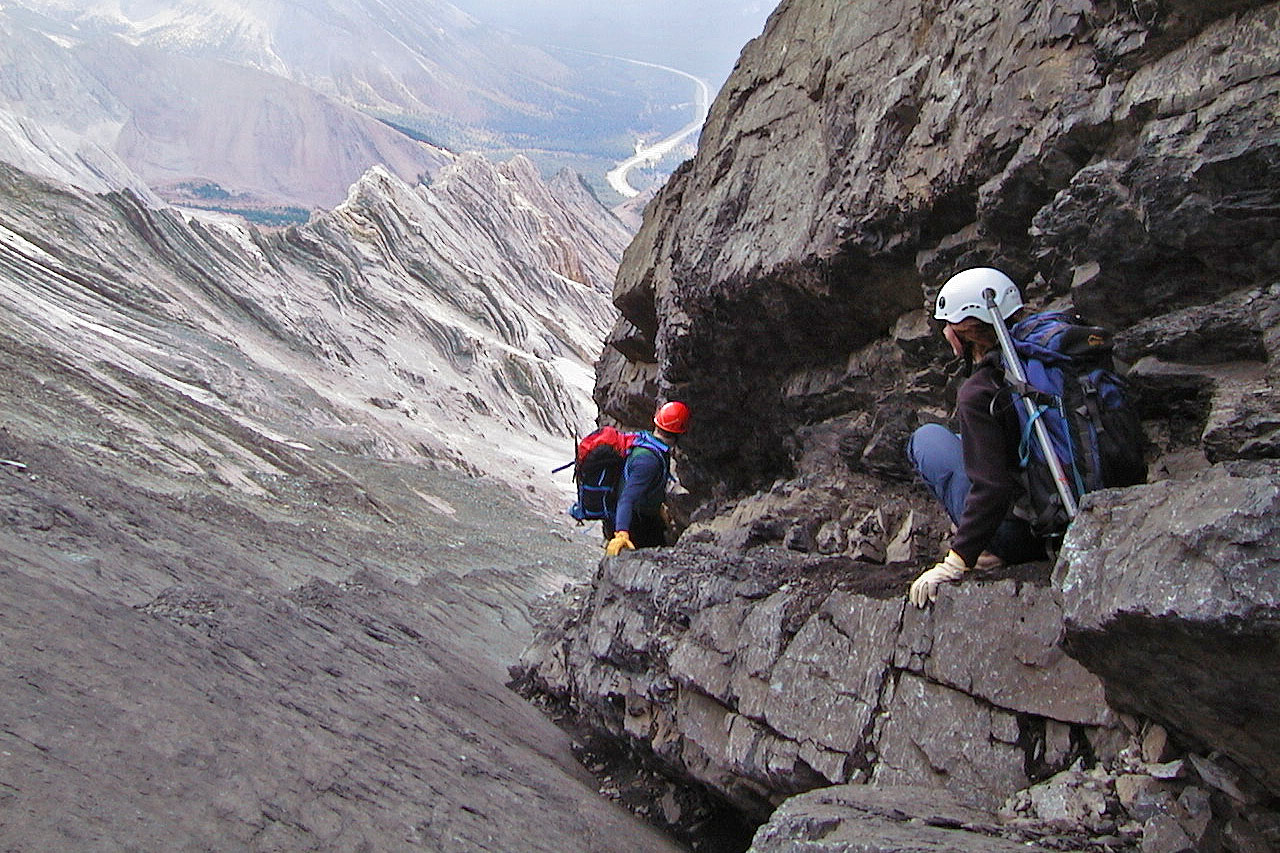 Coming down, we took an interesting route.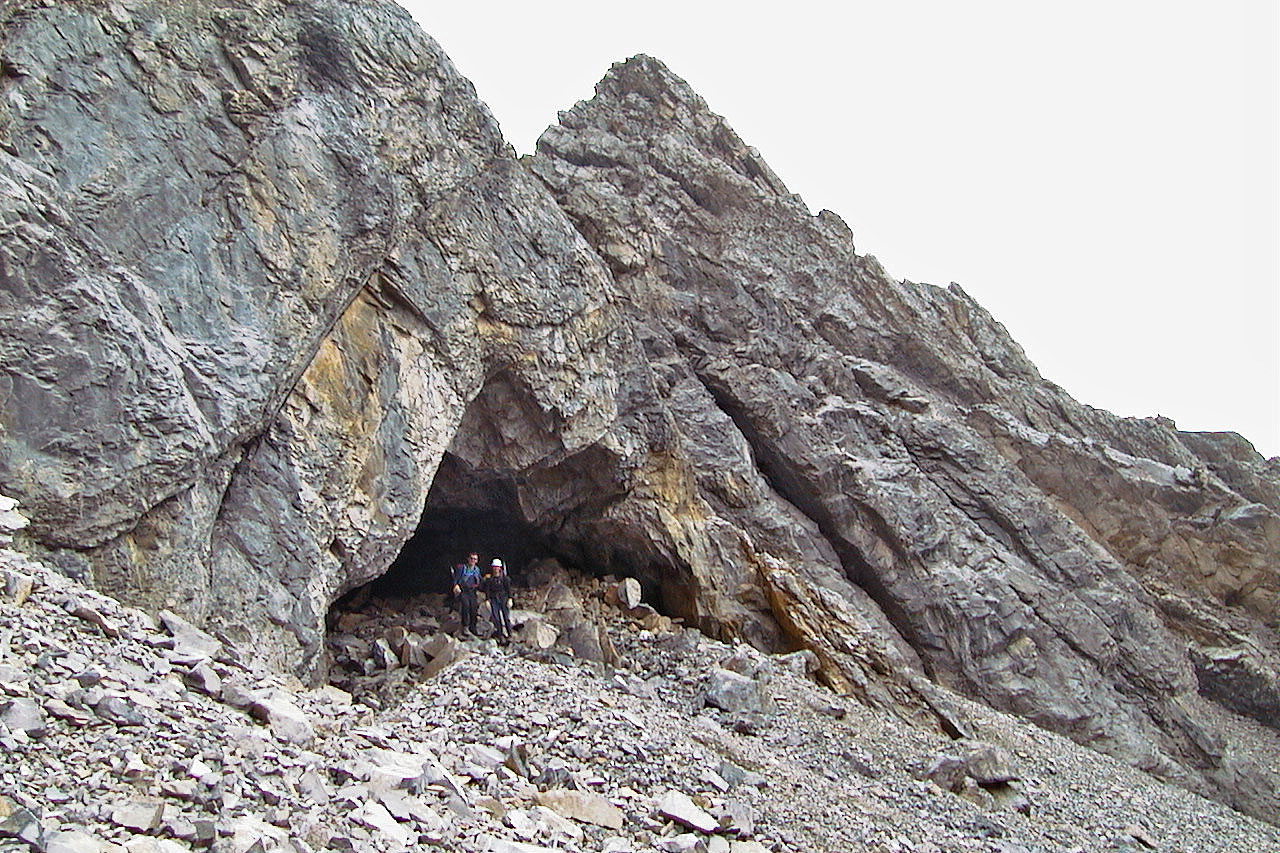 The cave (mouse over to see the interior)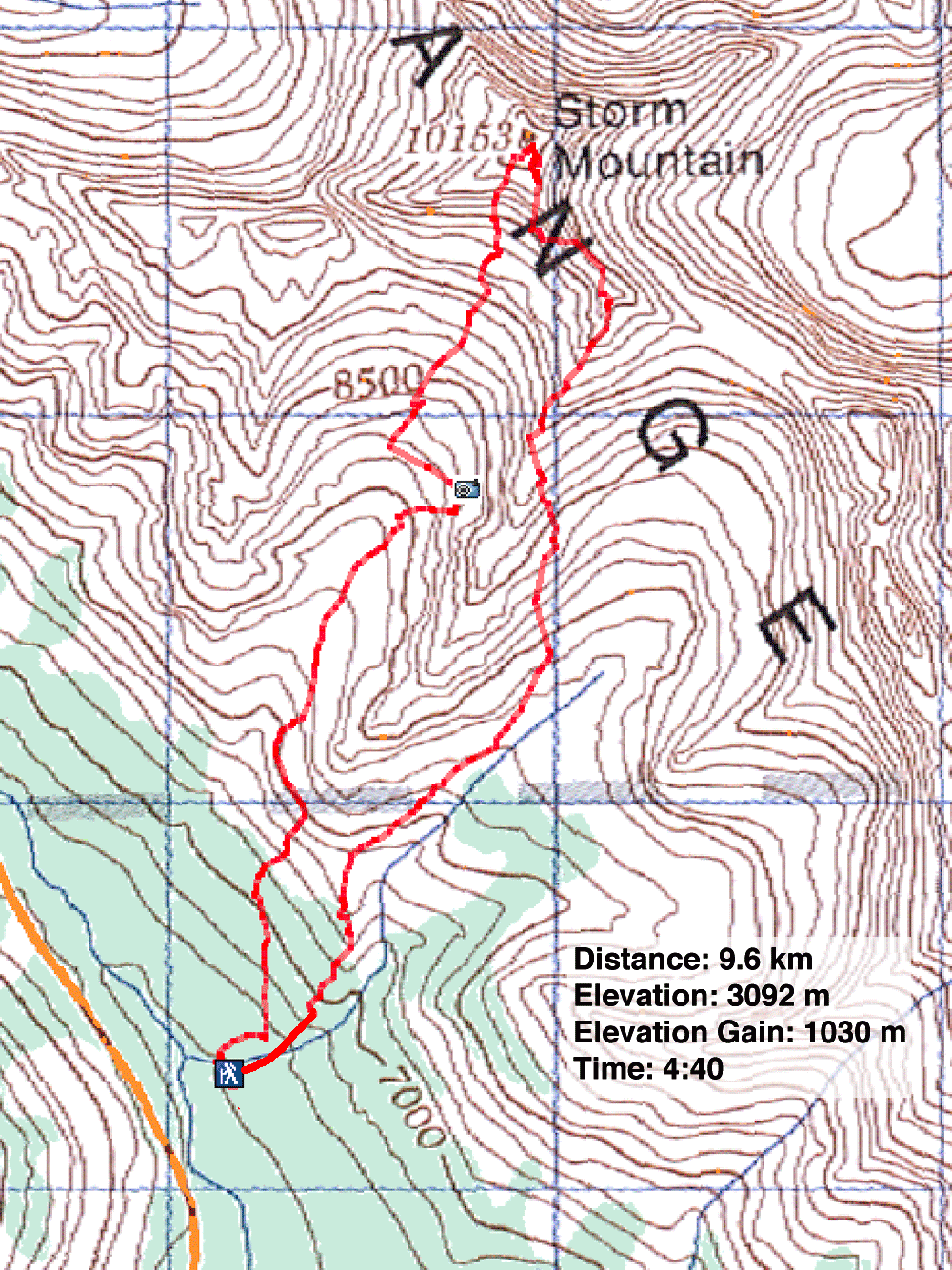 82 J/10 Mount Rae