bobspirko.ca | Home | Canada Trips | US Trips | Hiking | Snowshoeing | MAP | ABOUT

Mount Howard
Kananaskis
August 23, 2008
After two failed attempts (June 2006 and November 2007) Mount Howard was one peak I wanted to bag. Following the route description in More Scrambles, the trip was straightforward. The mind-numbing walk up Canyon Creek followed by a long ridgewalk makes this trip feel longer than it is, but Dinah and I reached the summit in 4.5 hours. We didn't take in all the high points along the ridge. And we avoided the second last high point (GR417358) before the summit by traversing on an animal track below it.
For the descent, we followed the suggested route down the rib. This ridge walk offered spectacular views of Mount Bryant and its south cliffs. The ridge peters out onto a wooded slope and because of the canyon on the left, we were forced to bushwhack down to the drainage.
According to the summit register, only six parties summited in the last two years. Given the easy ascent, long season and enjoyable ridge walk there's no reason why Mount Howard shouldn't become popular.

MOVIE (posted on YouTube)

The ascent ridge is ahead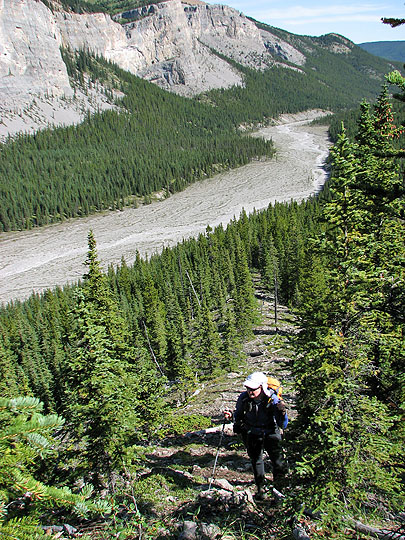 Leaving the creekbed below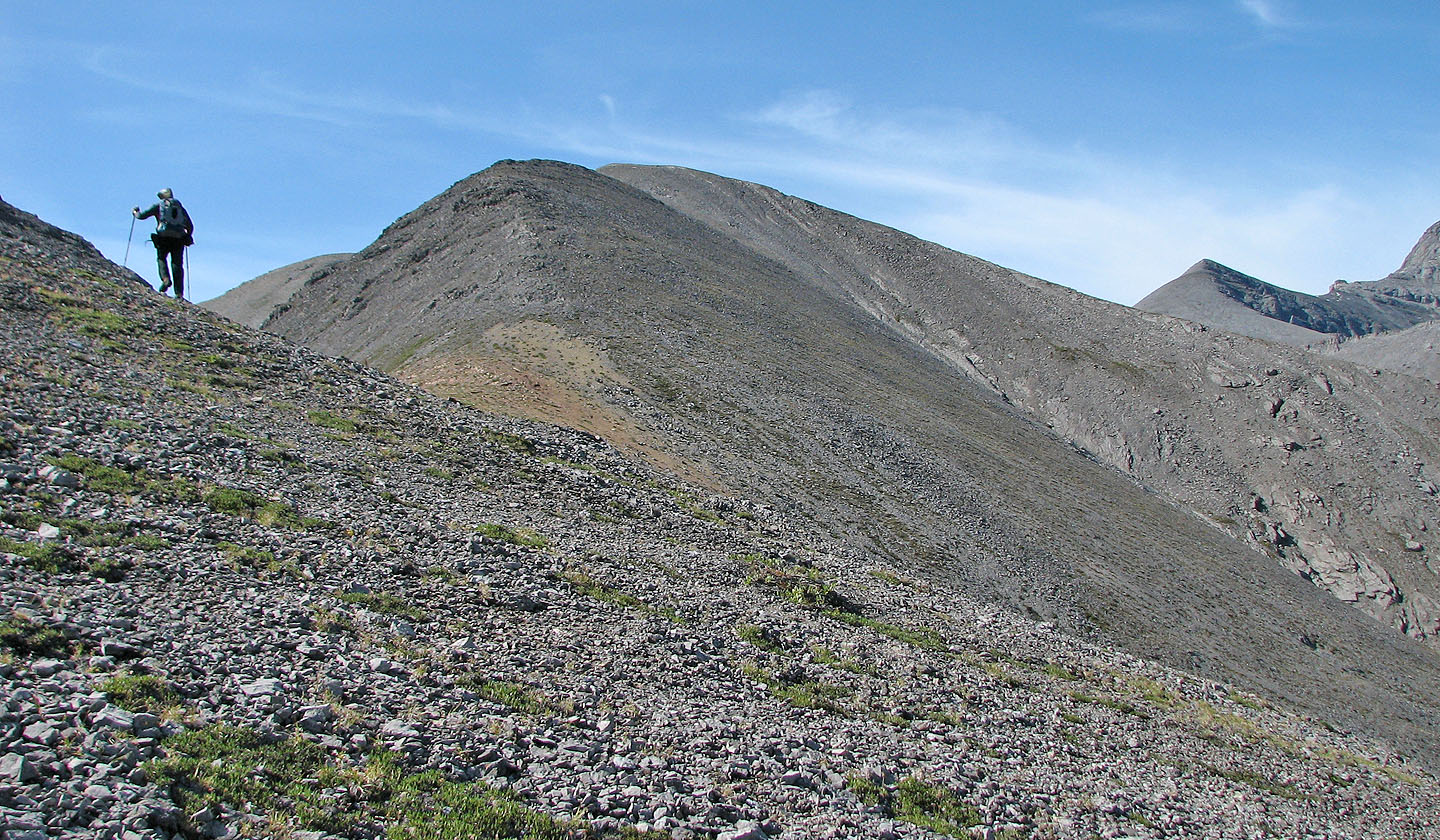 Gaining the ridge crest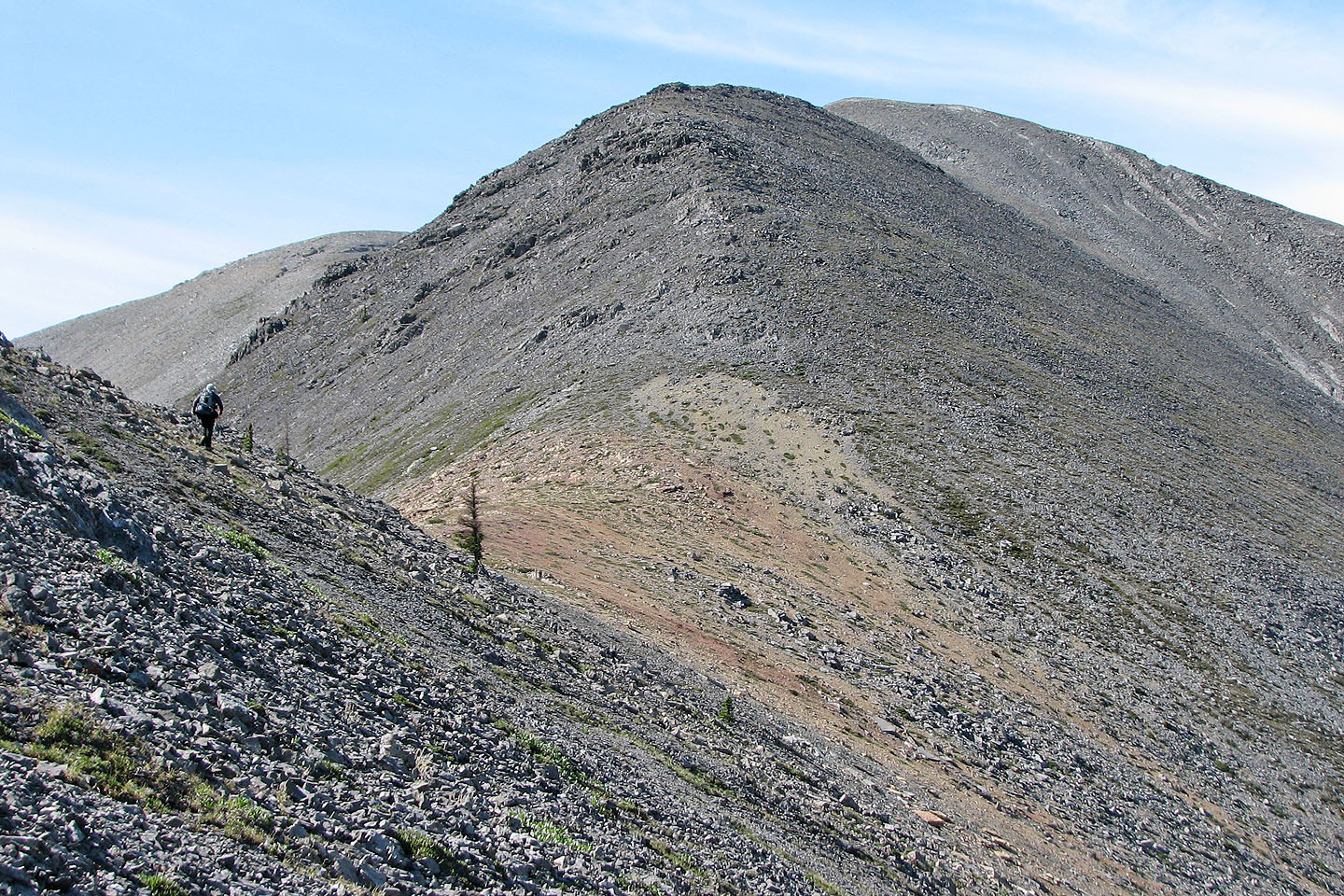 Striking colours on this saddle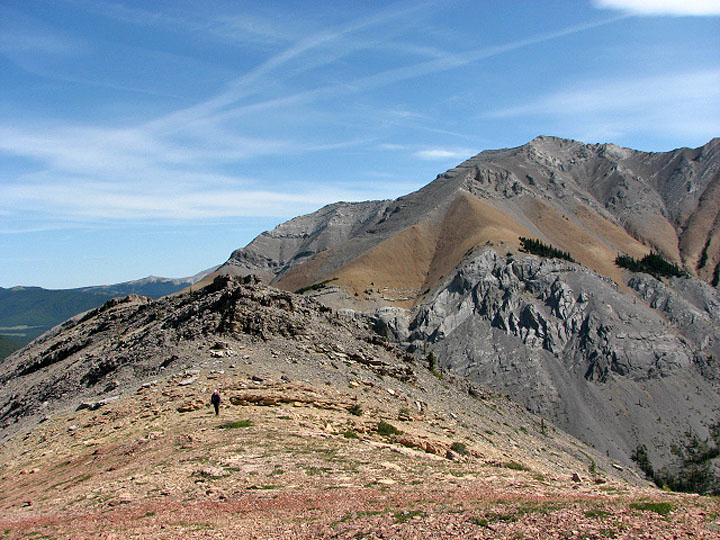 Looking back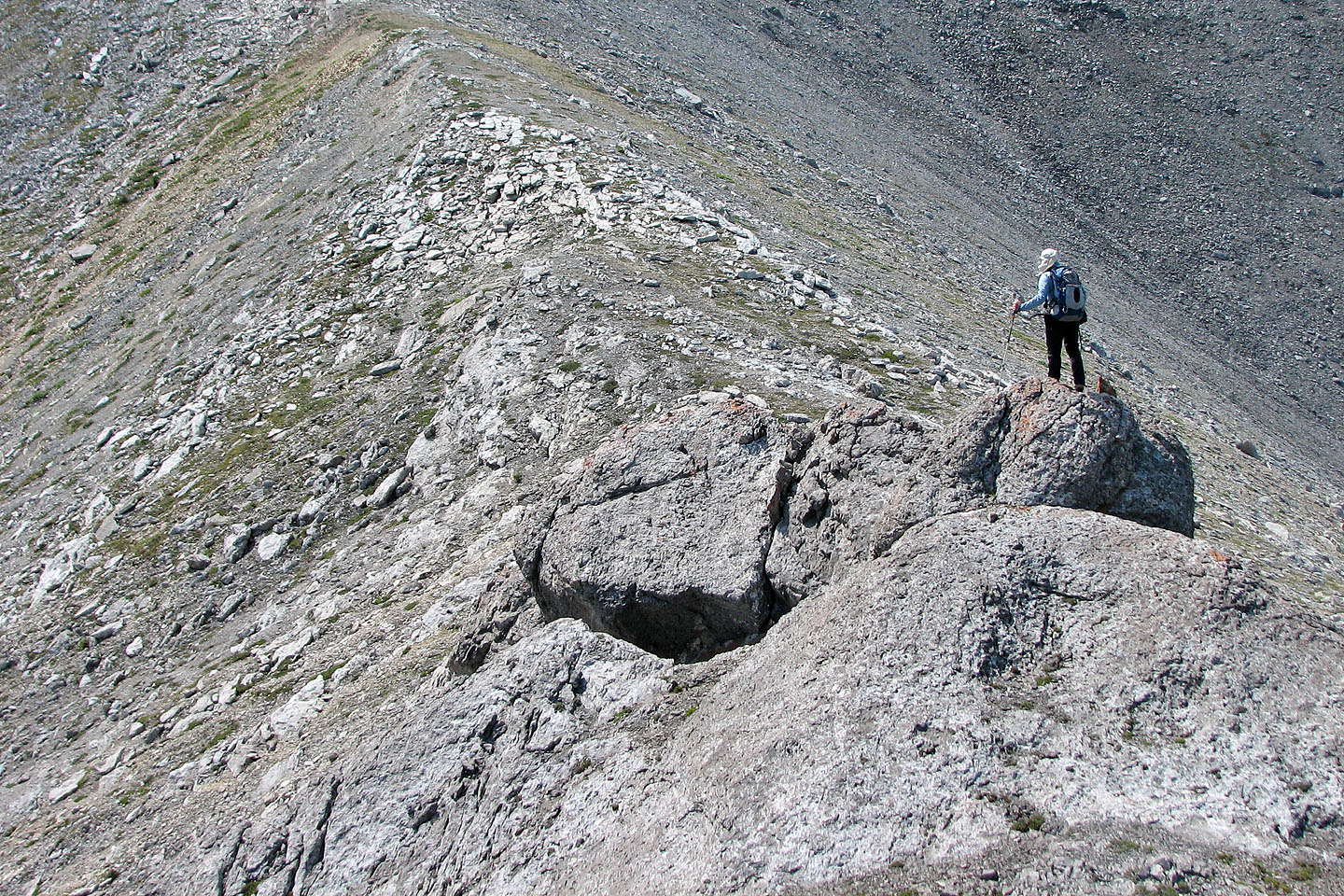 Going over some boulders

Odd rocks on a high point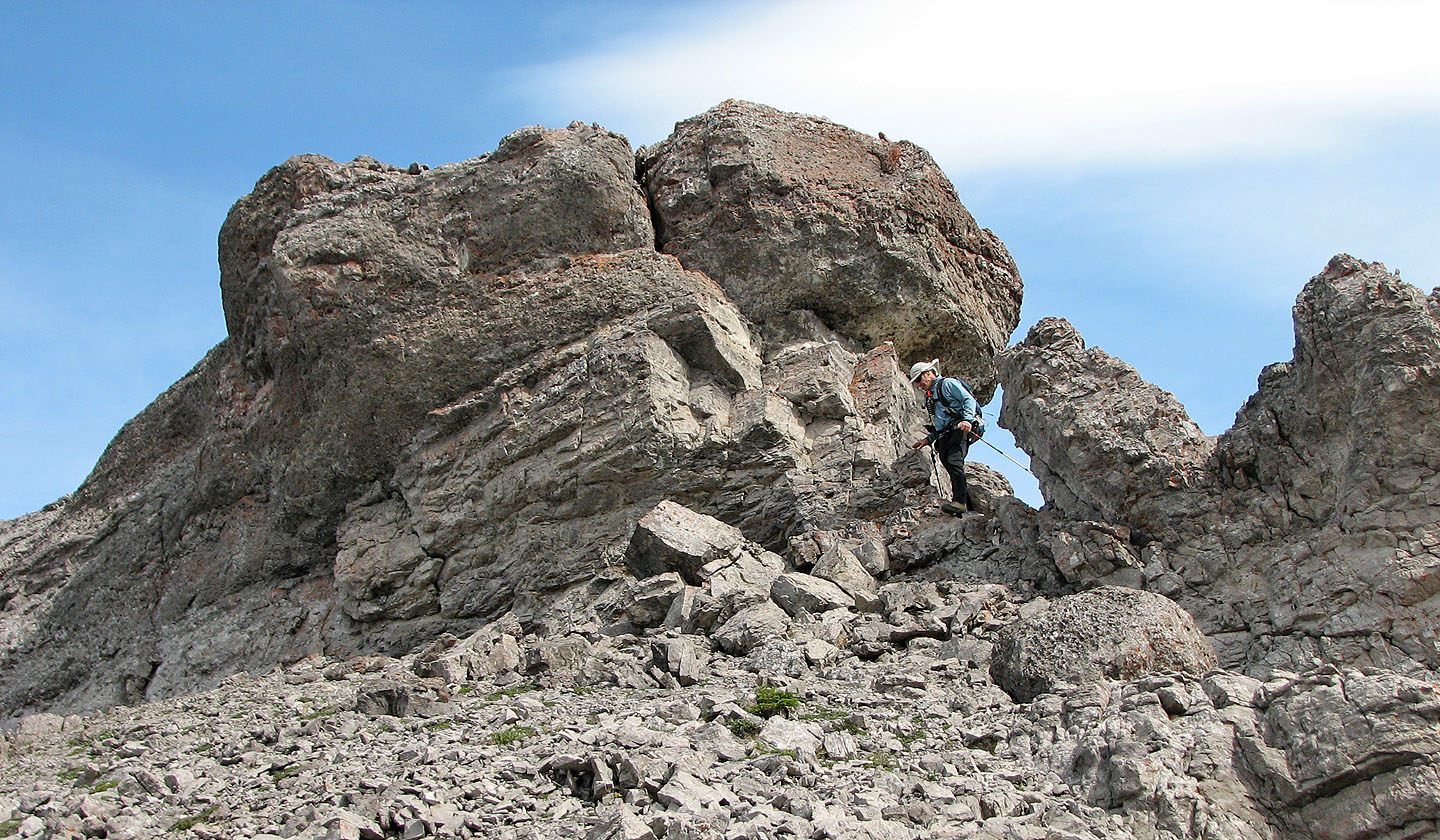 Meandering through them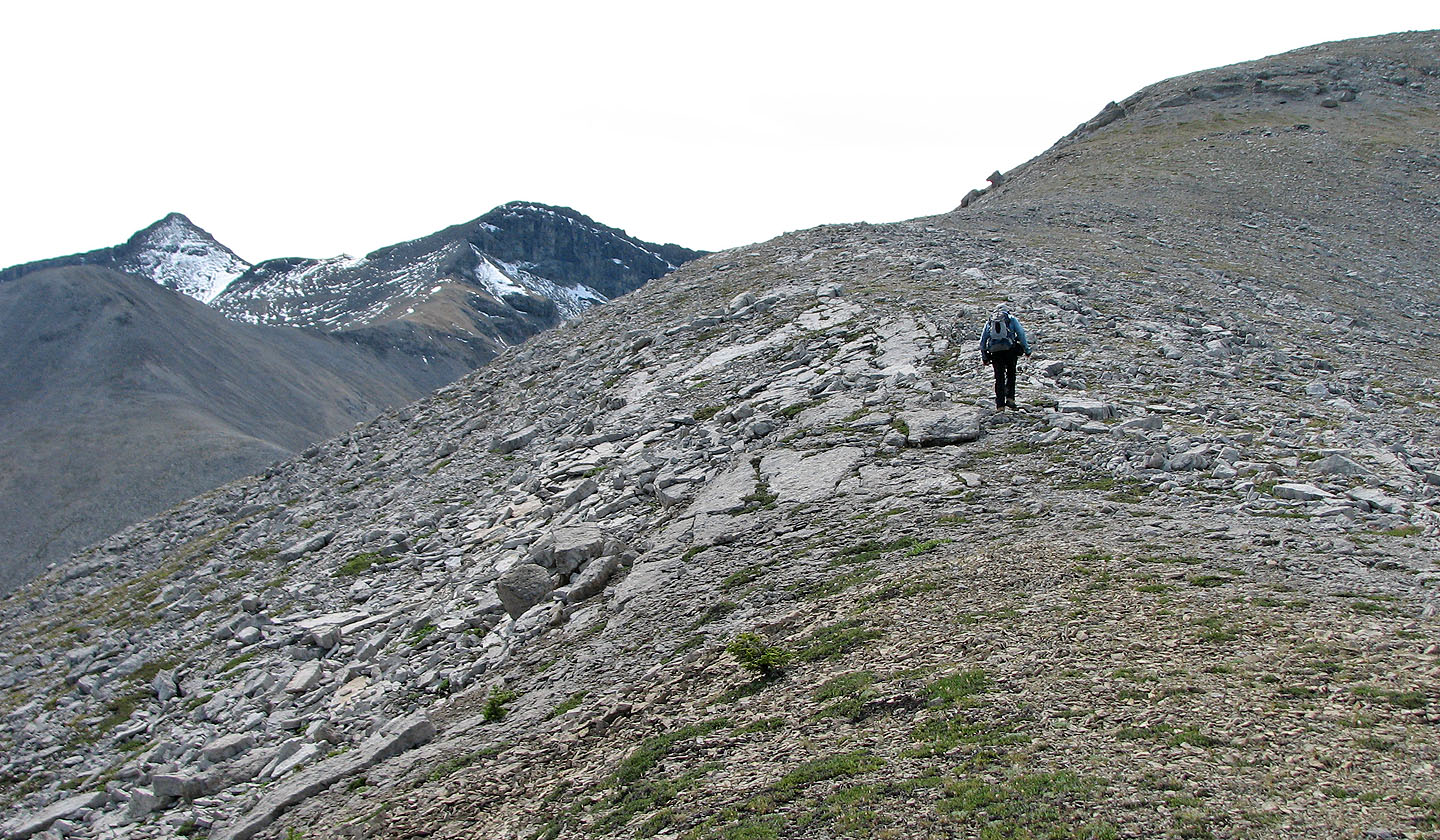 Mount Howard (left) has some snow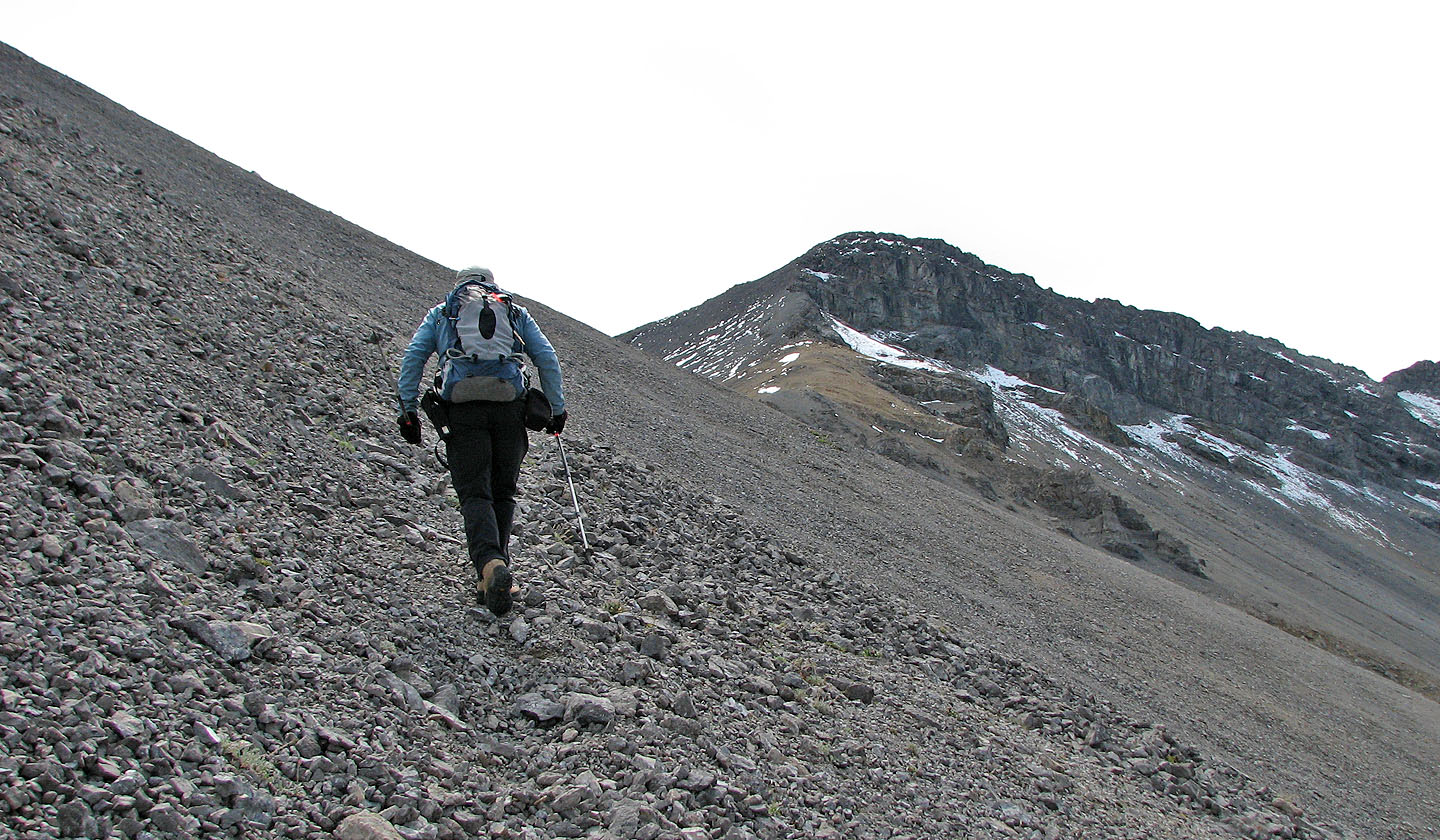 Using an animal track to cut below a high point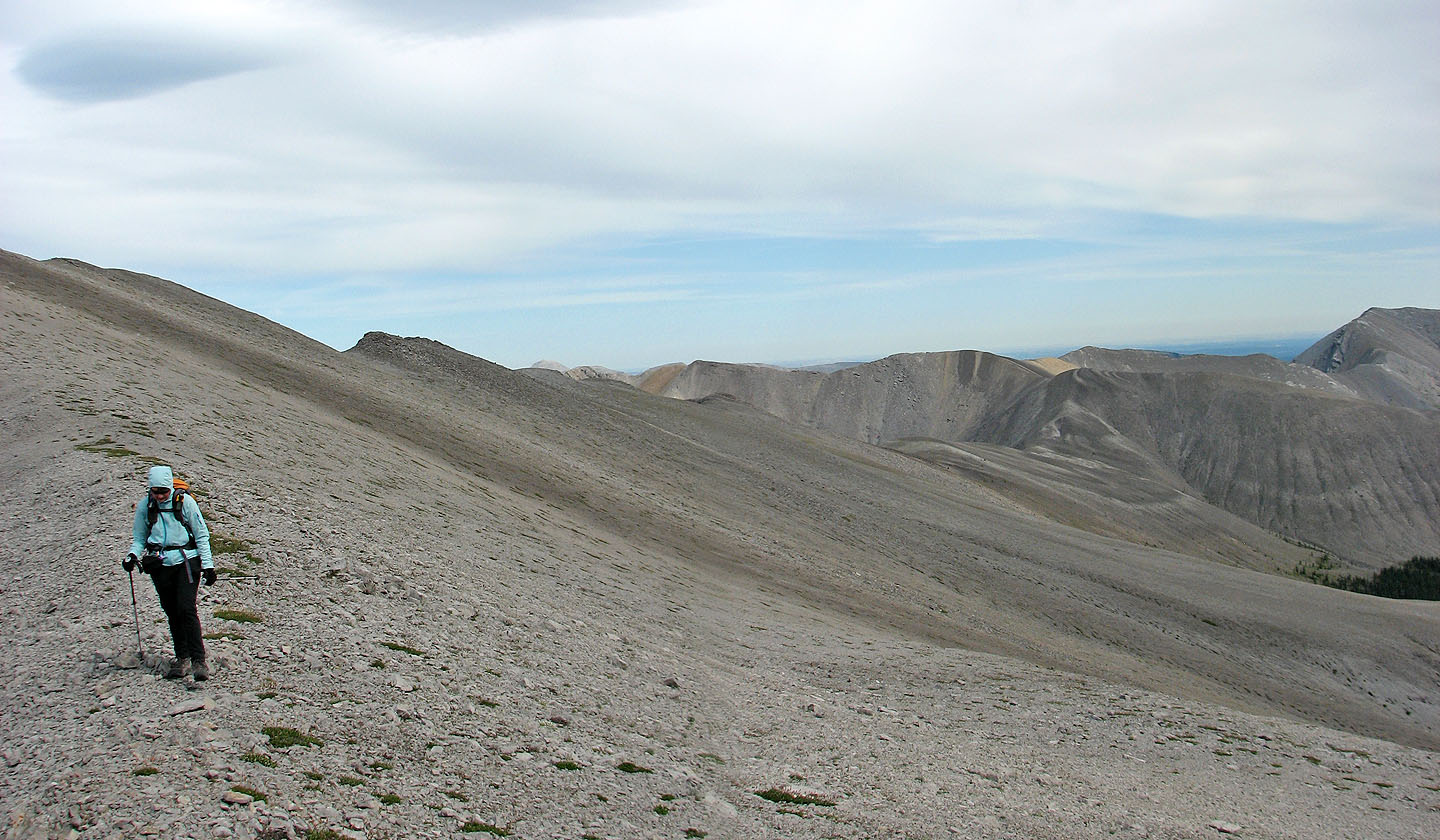 For the descent route, we'll start down the ridge behind us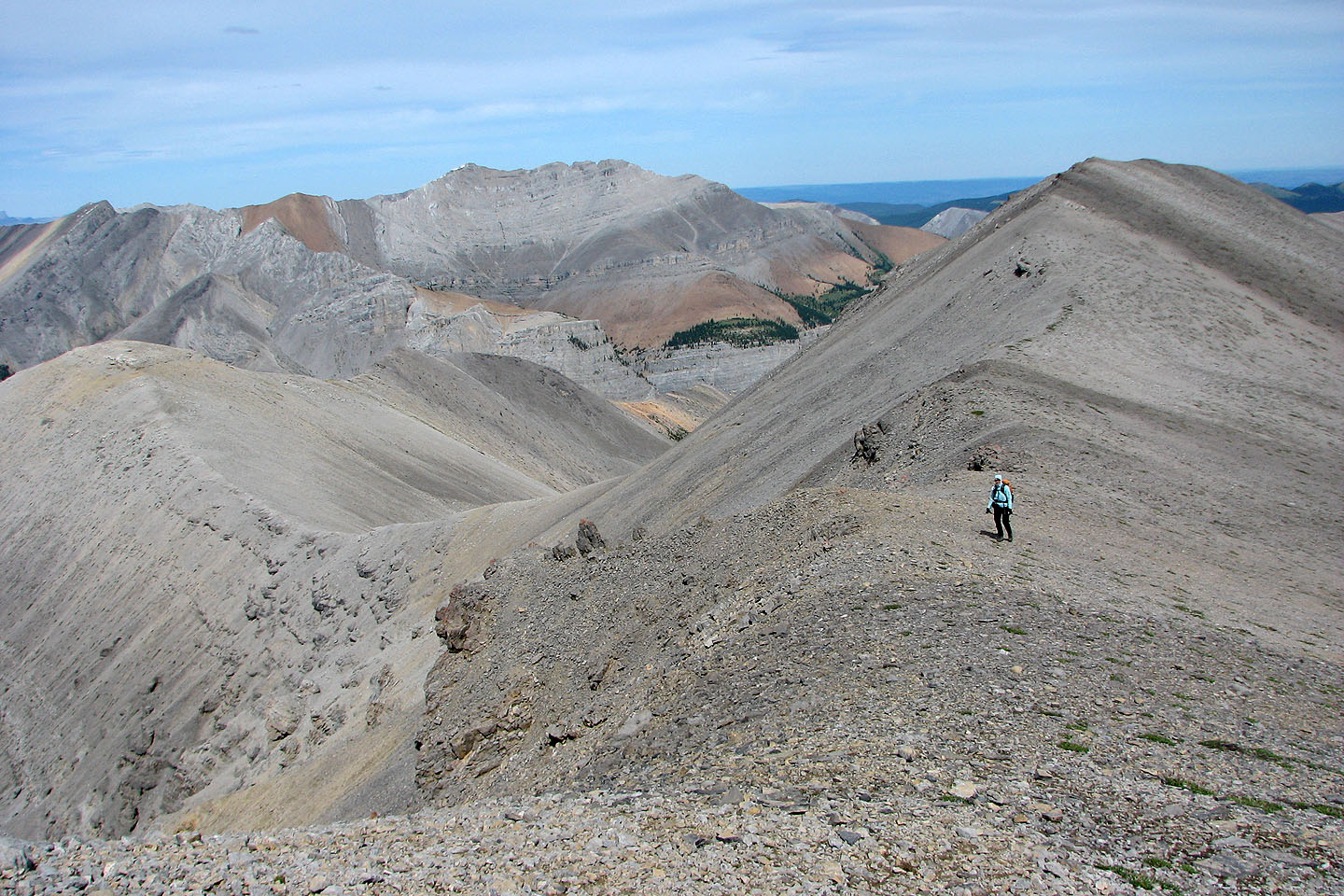 Our ridgewalk can be traced starting from the orange saddle in the centre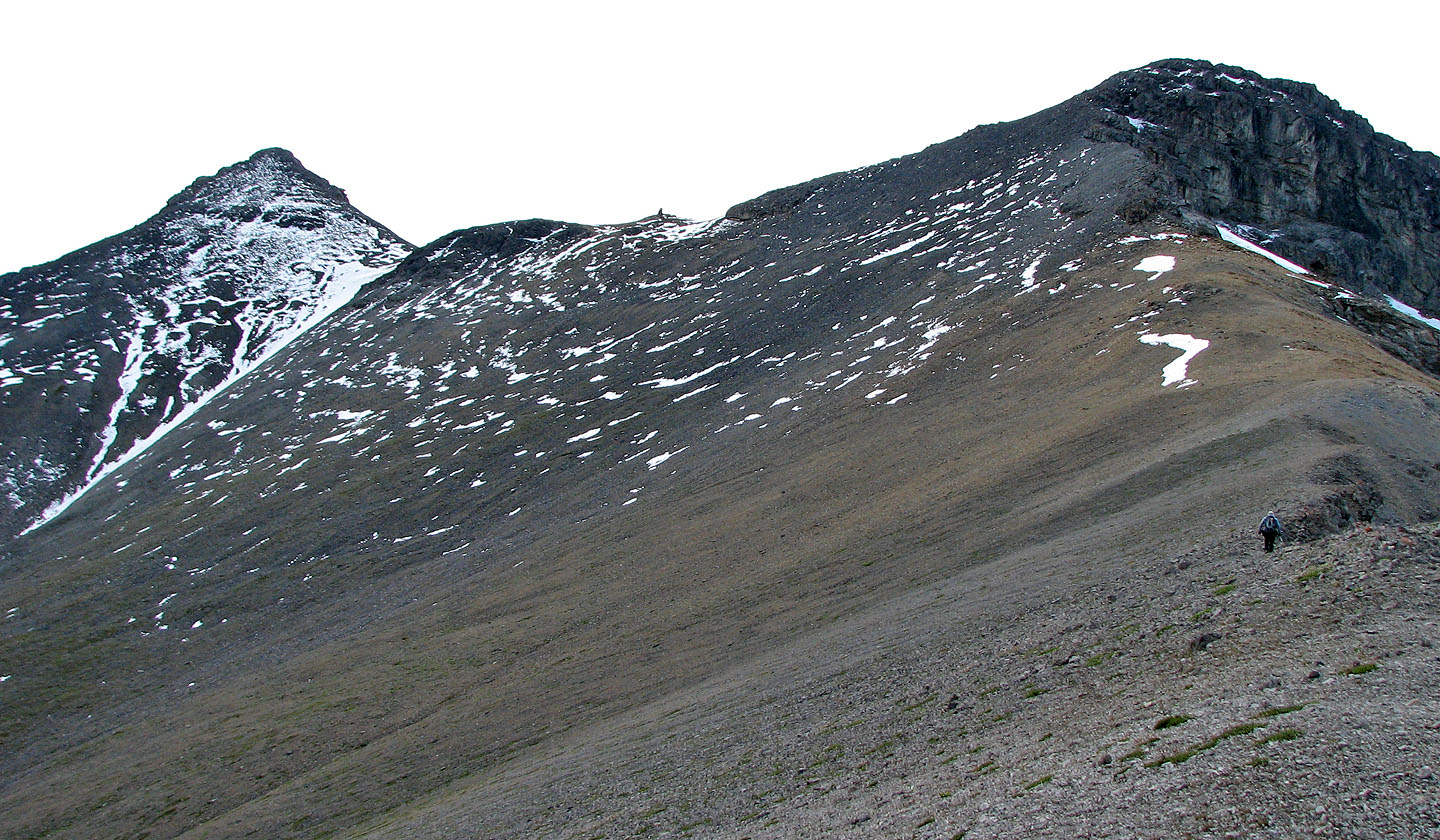 From a distance, we easily spotted a pinnacle on the ridge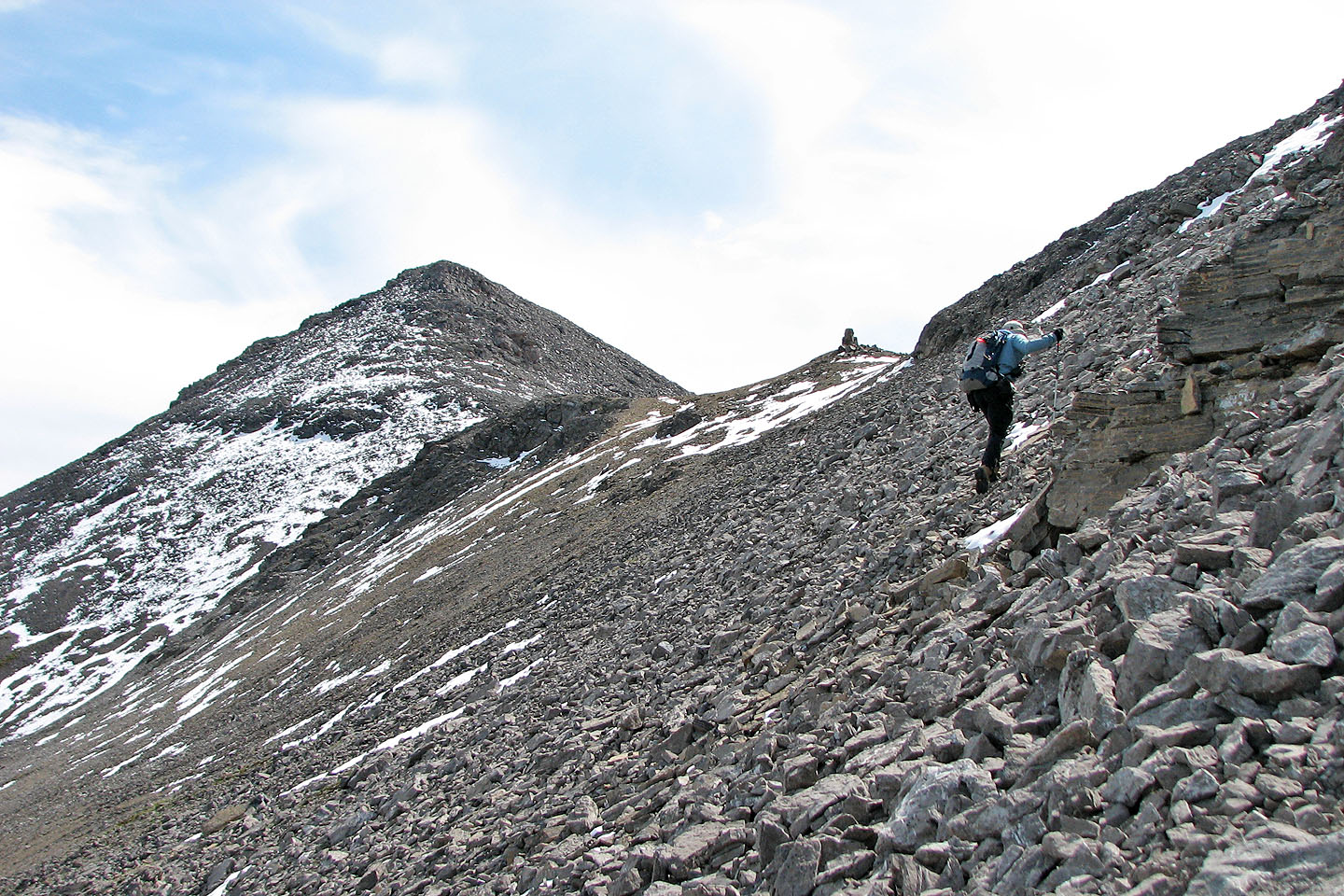 We side-sloped to the pinnacle before the summit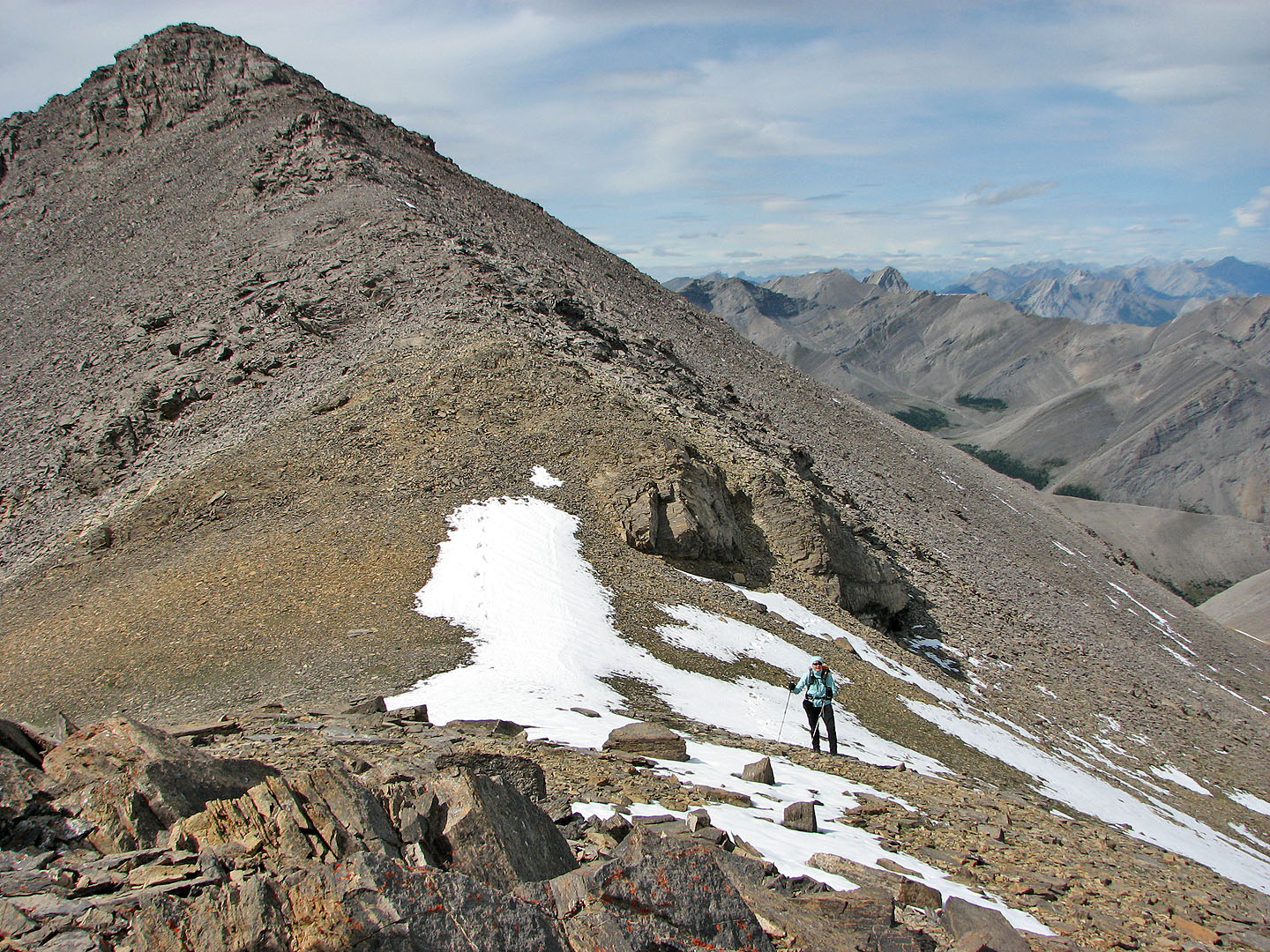 Dinah nears the pinnacle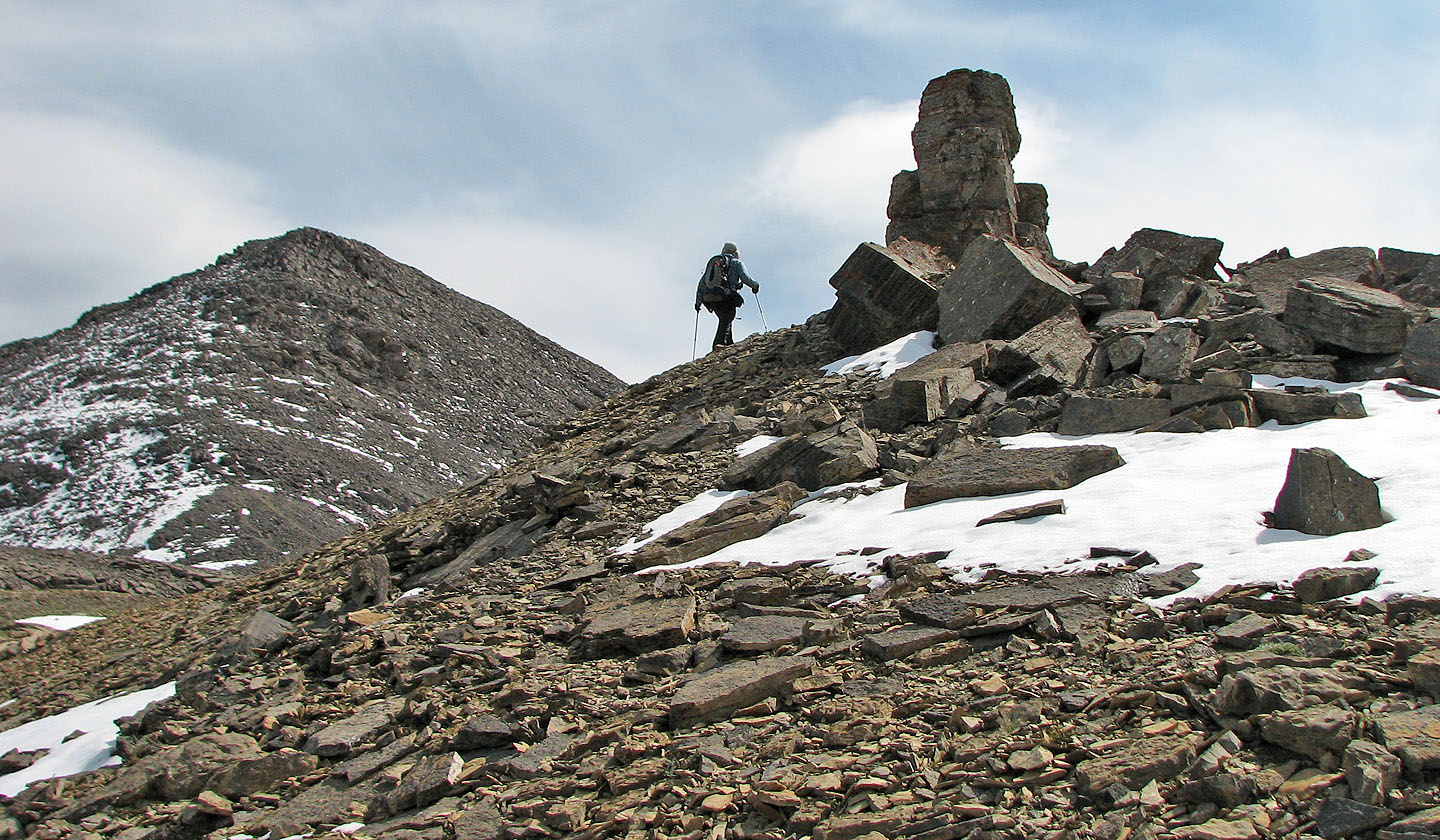 The pinnacle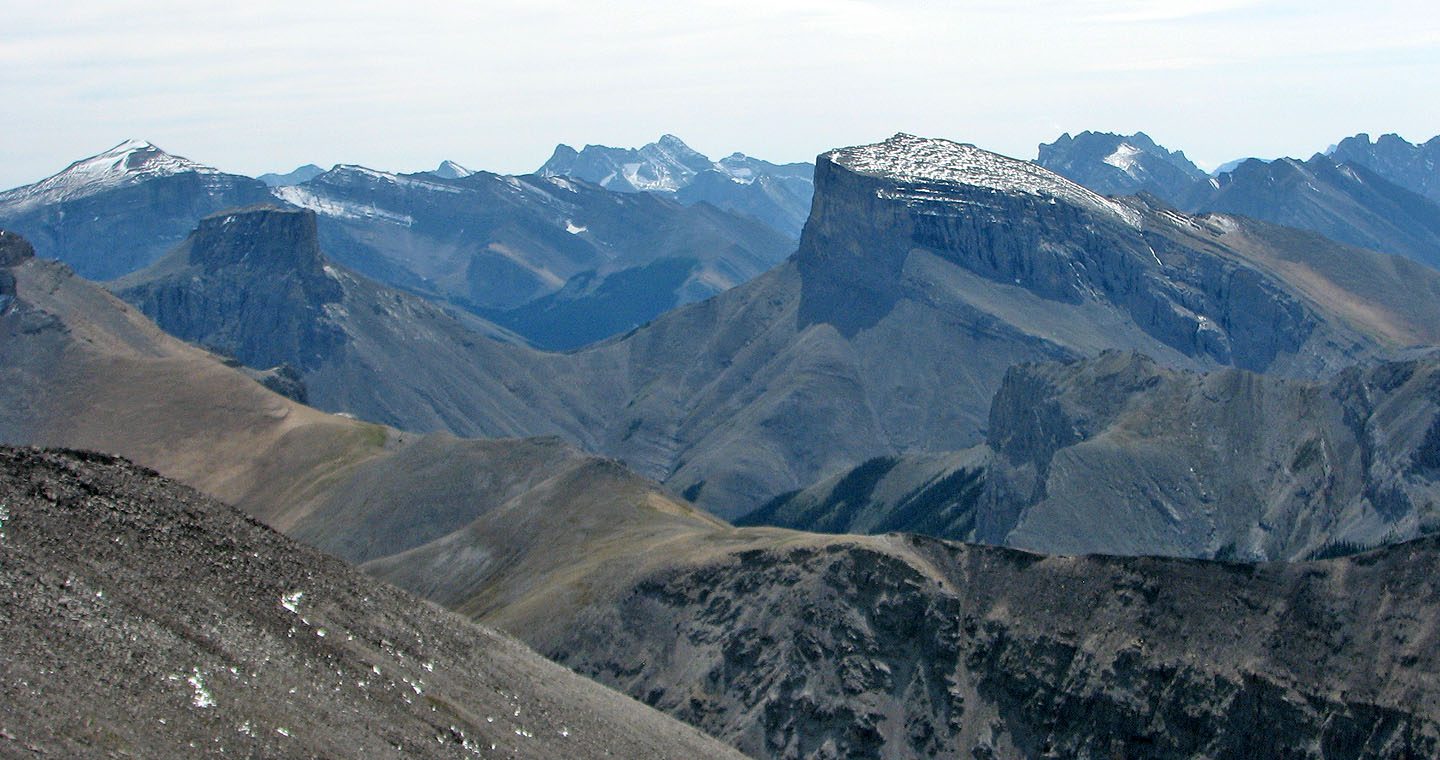 Mount Remus and Mount Romulus in the foreground

We didn't bother climbing the last high point (left) before the summit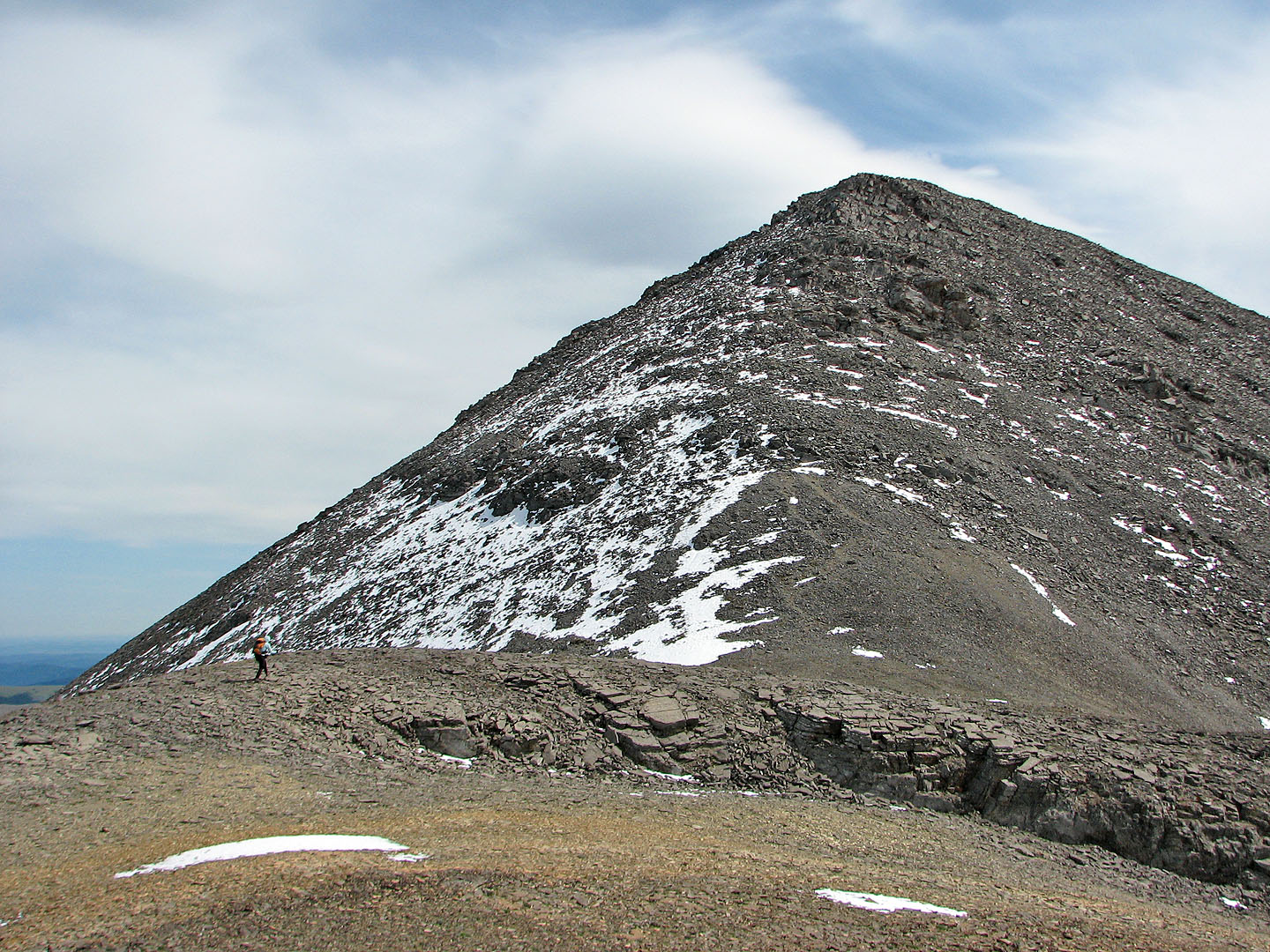 Dinah sets off for the summit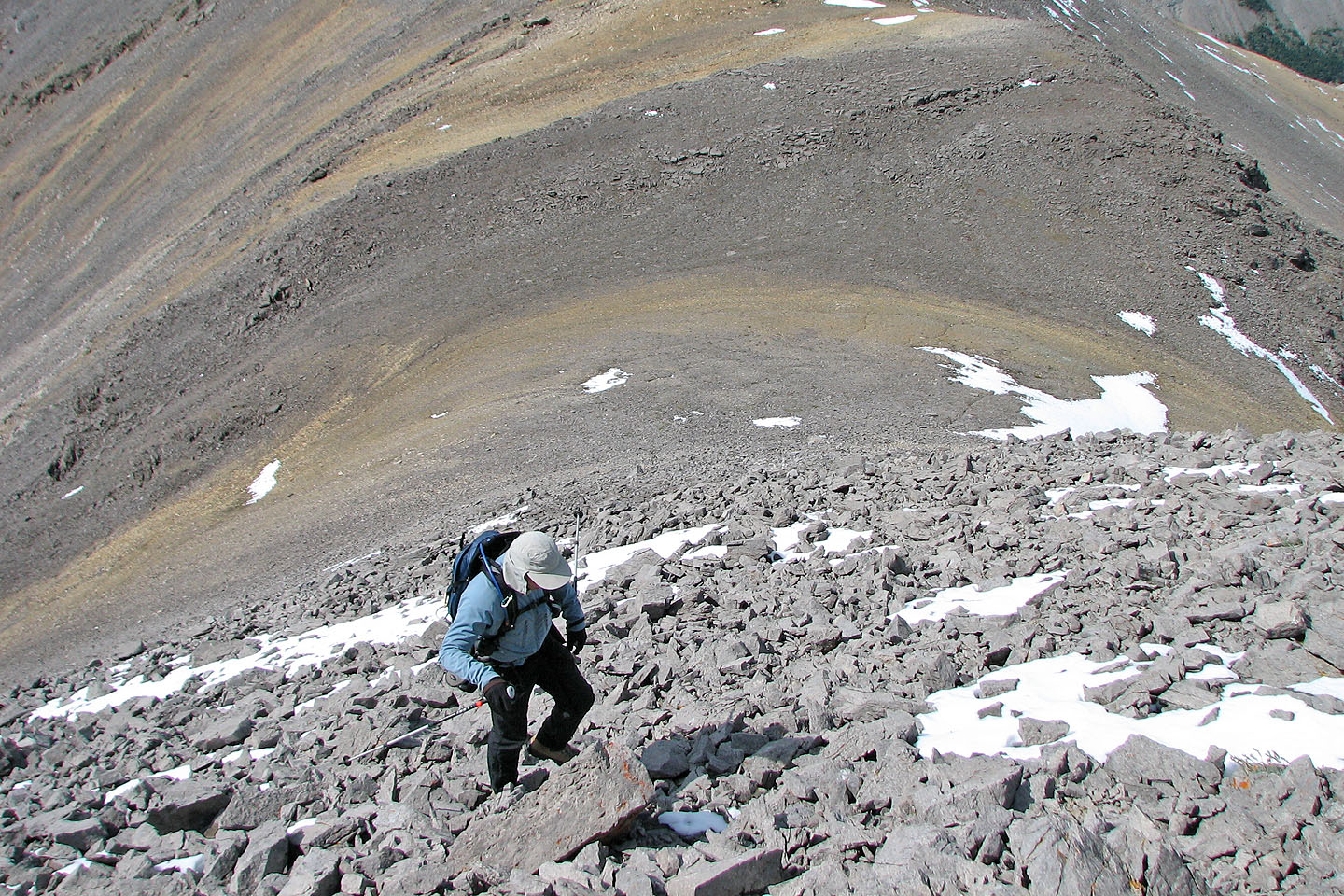 Trudging up the talus on the lower slope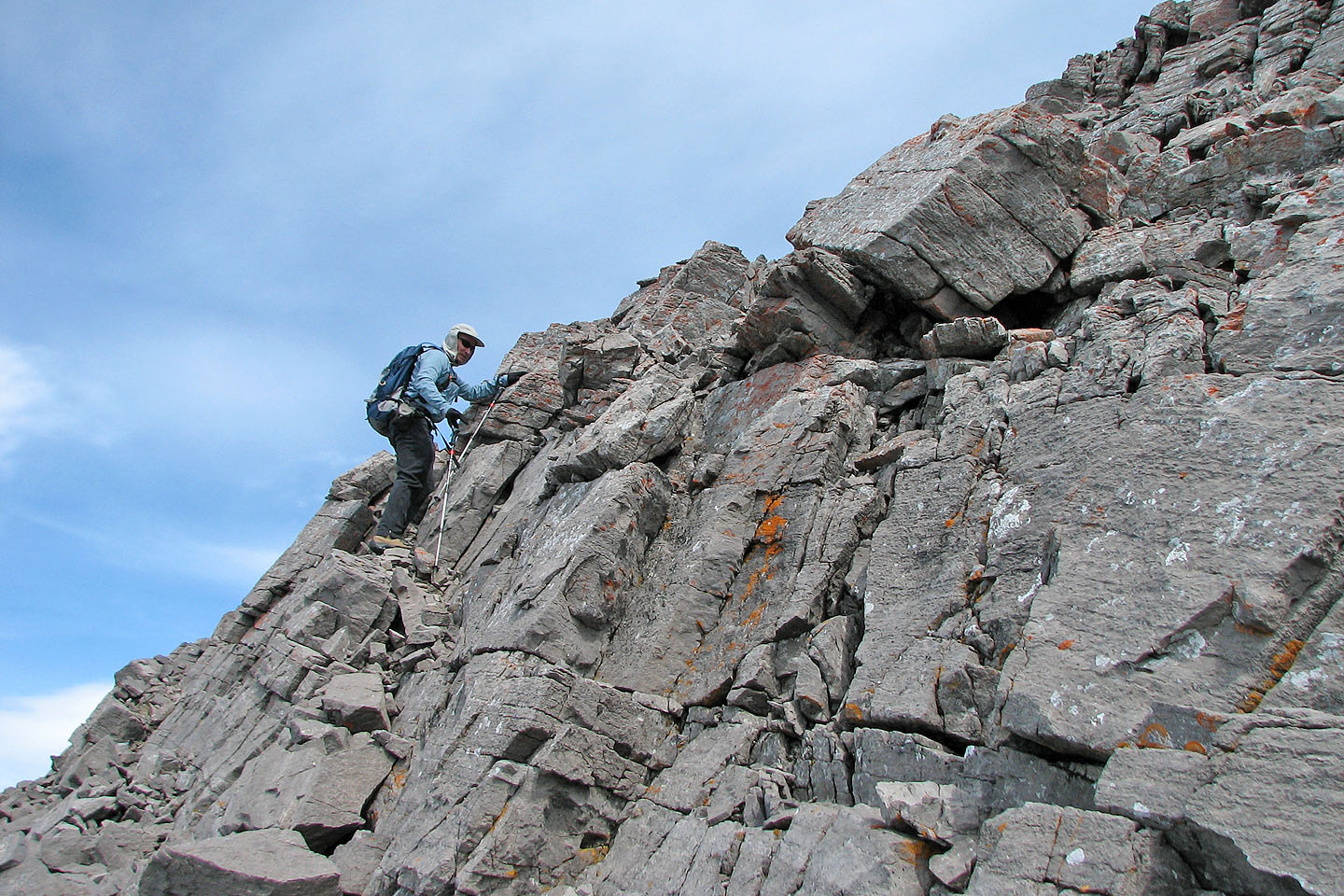 I kept to the left where the scrambling was more interesting

More scrambling than we expected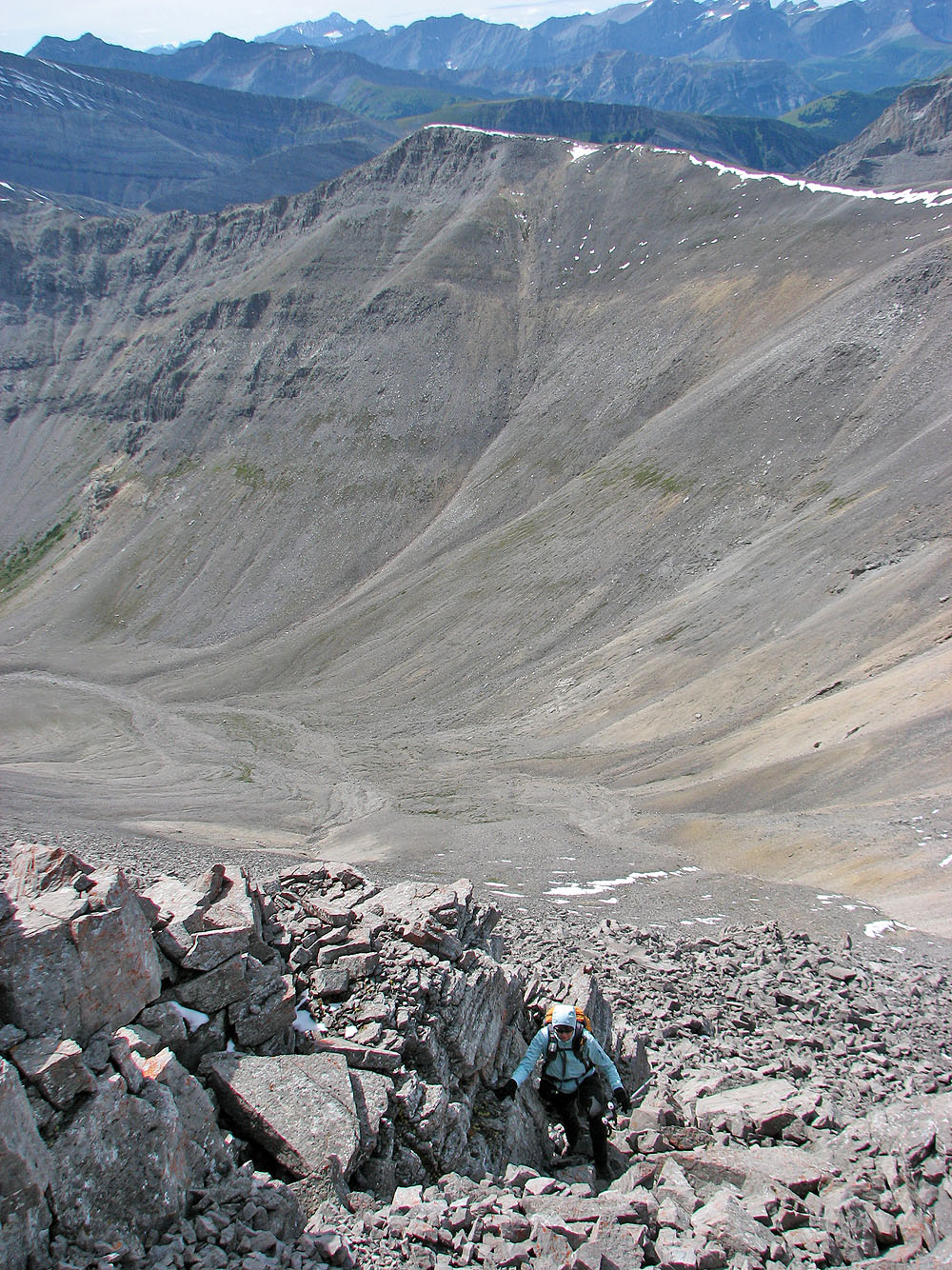 Dinah follows behind me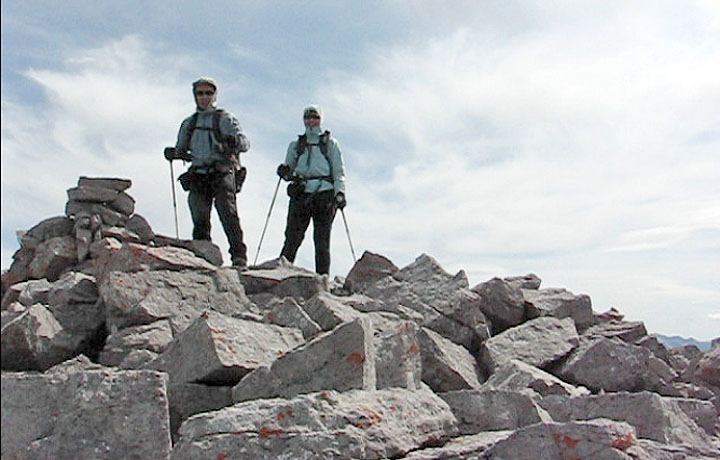 On the summit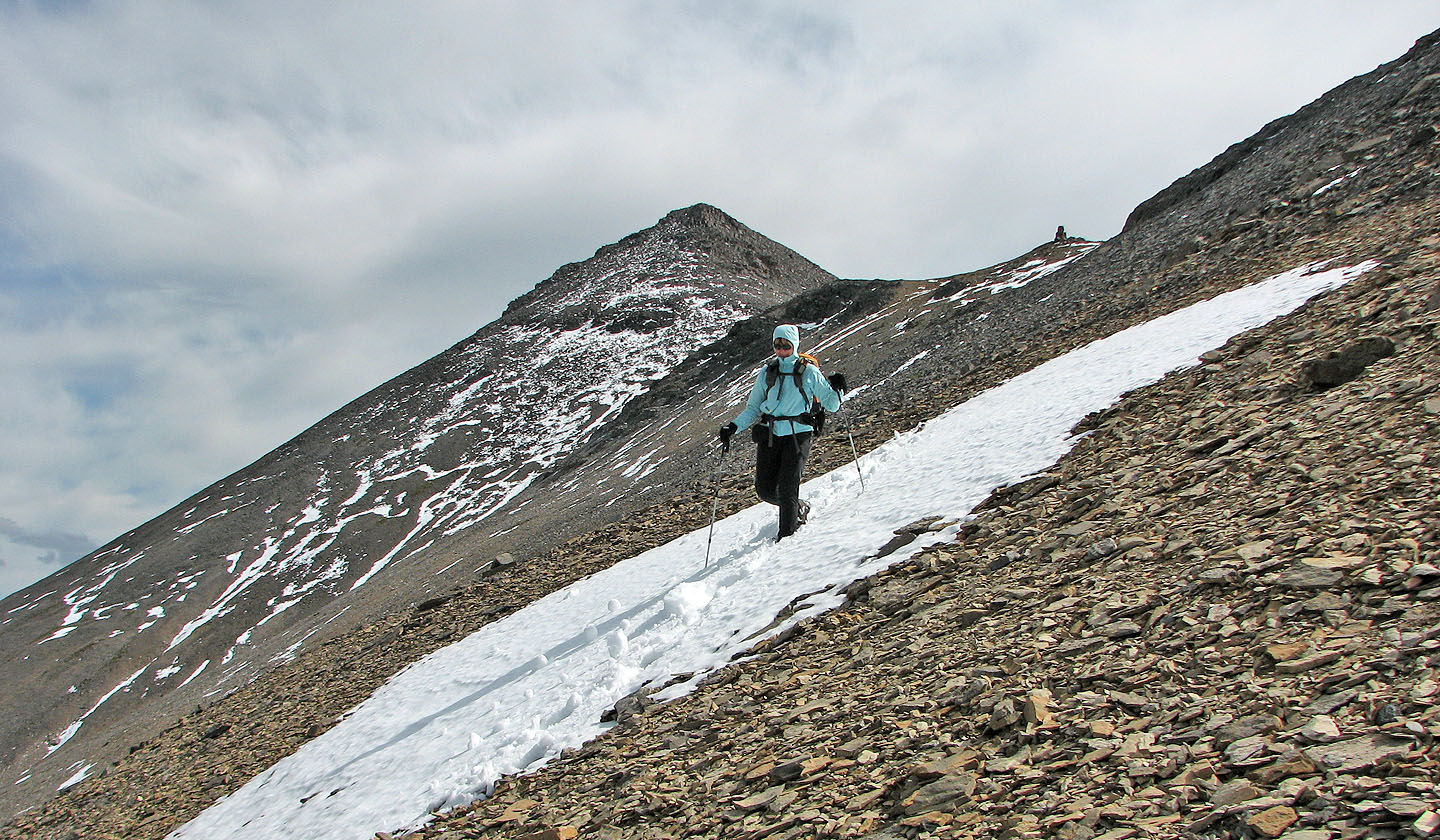 Coming down from the summit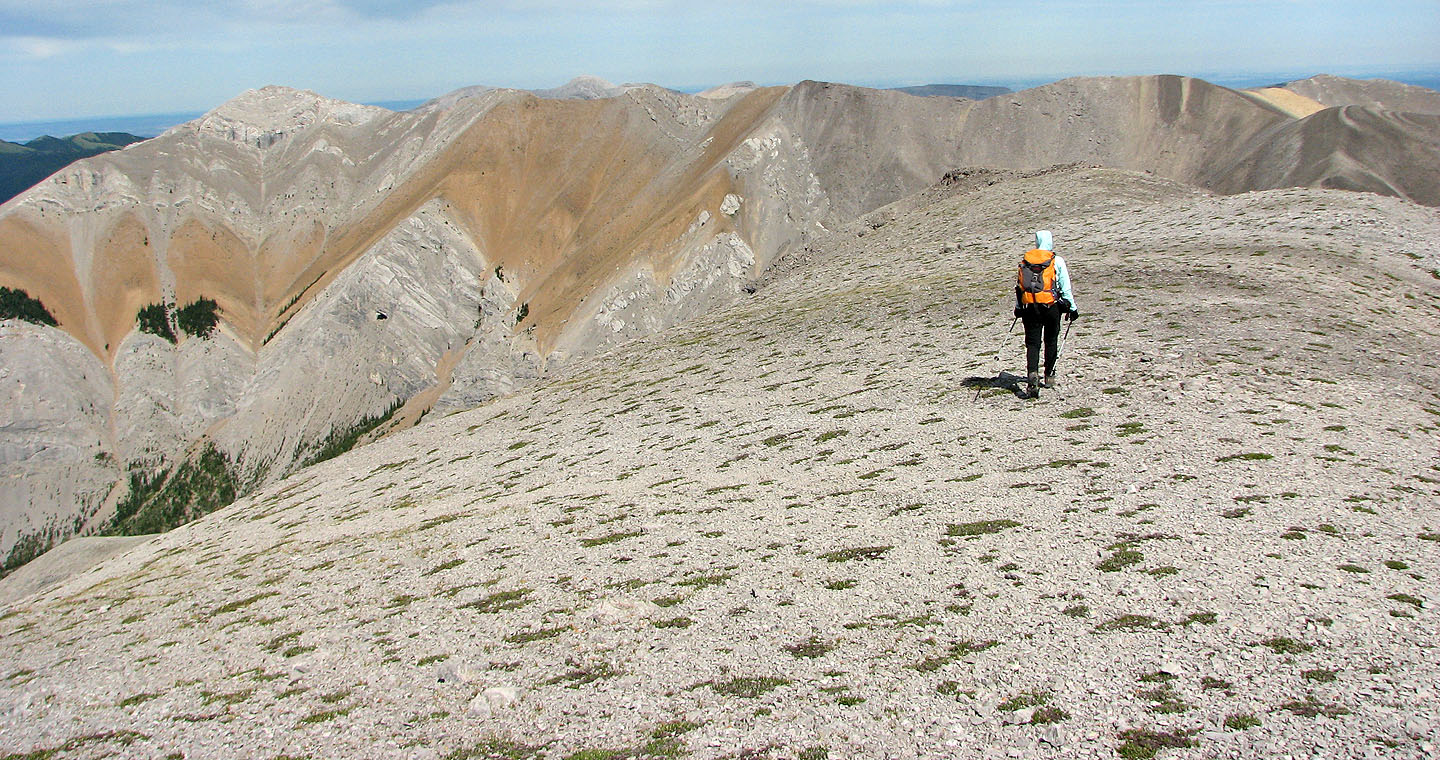 Heading to the descent ridge. Compression Ridge in front of us.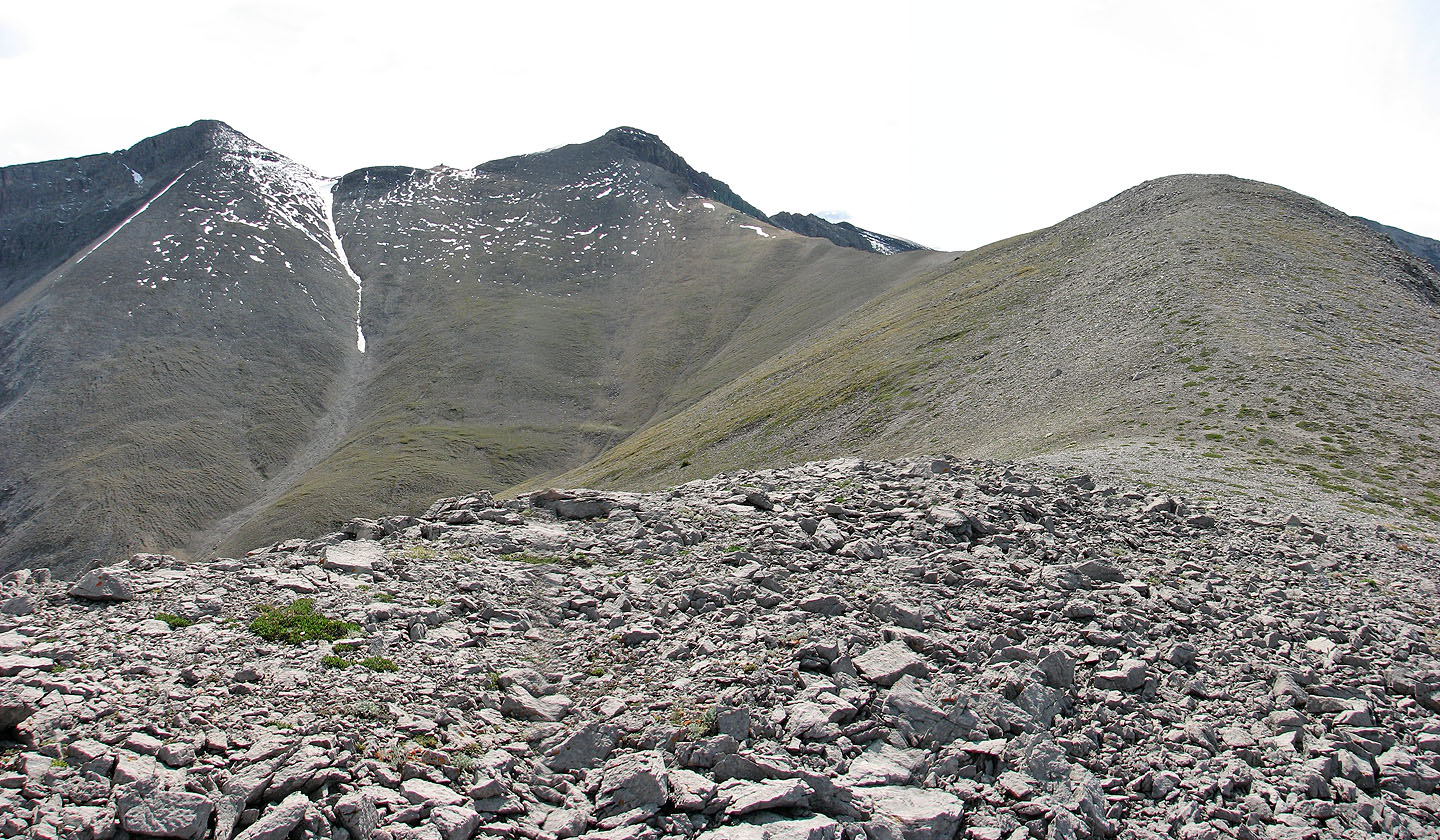 Looking back at Mount Howard (left)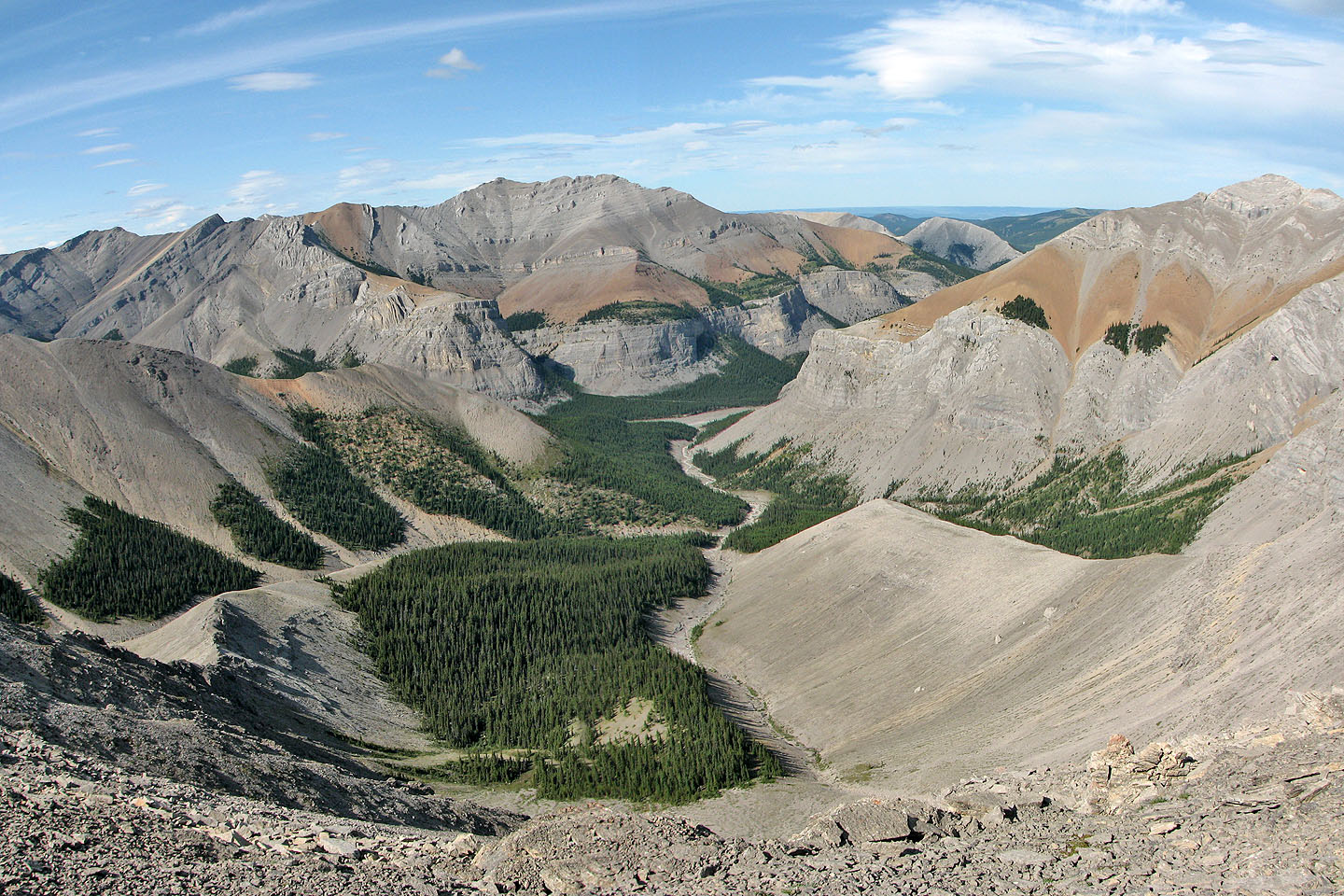 The descent rib (lower right) leads to the drainage in the centre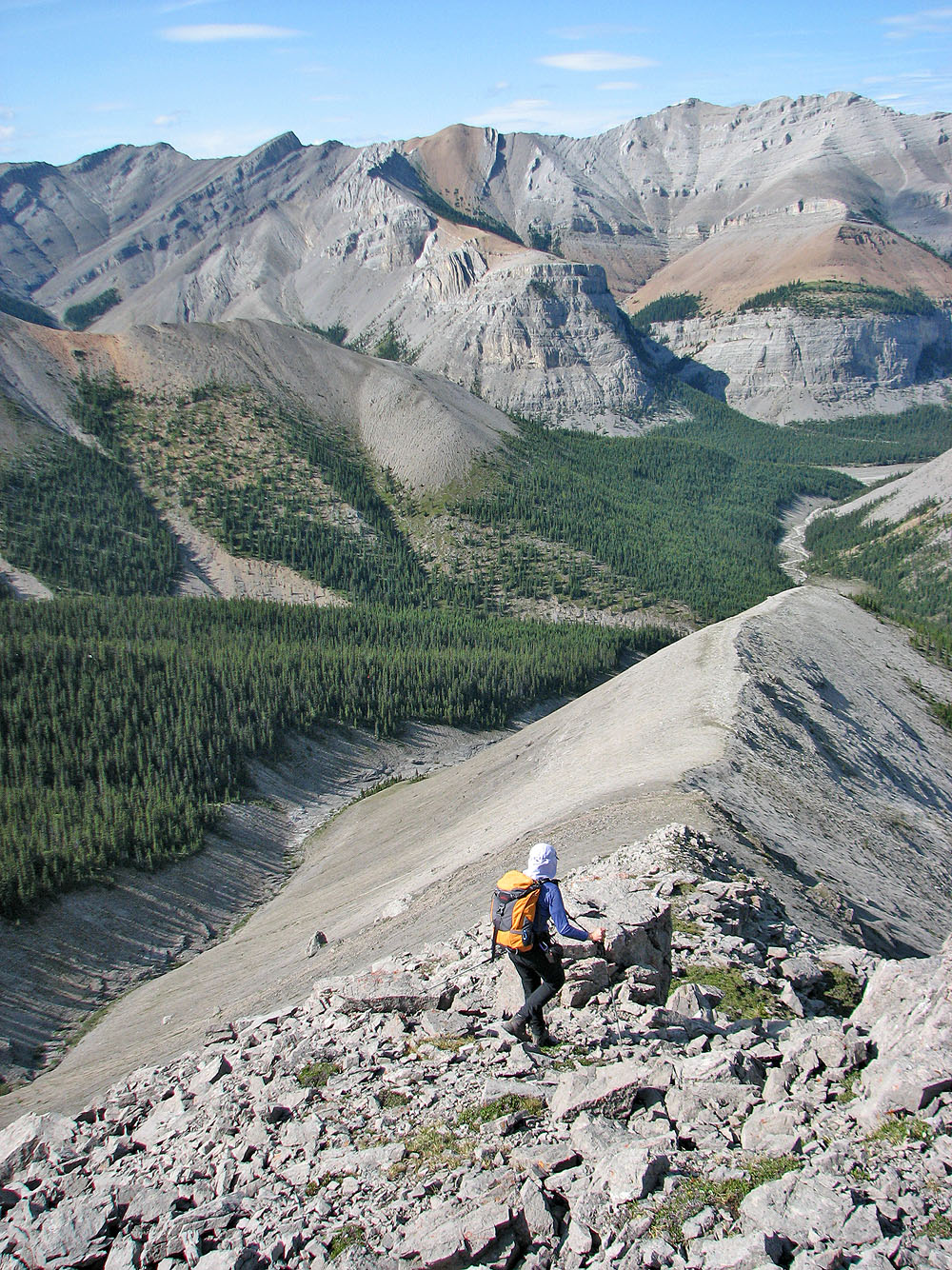 Starting down the rib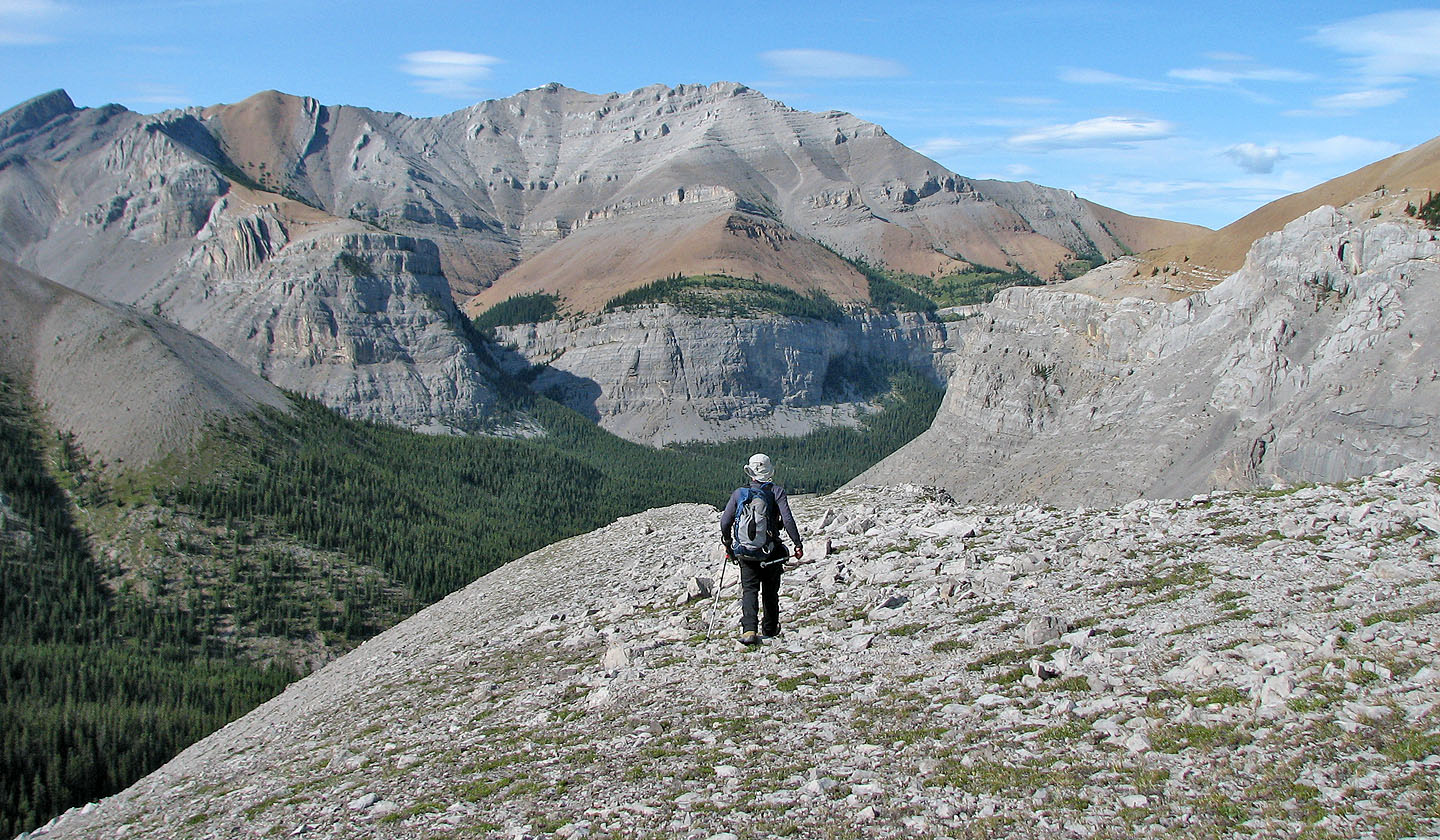 Mount Bryant in the centre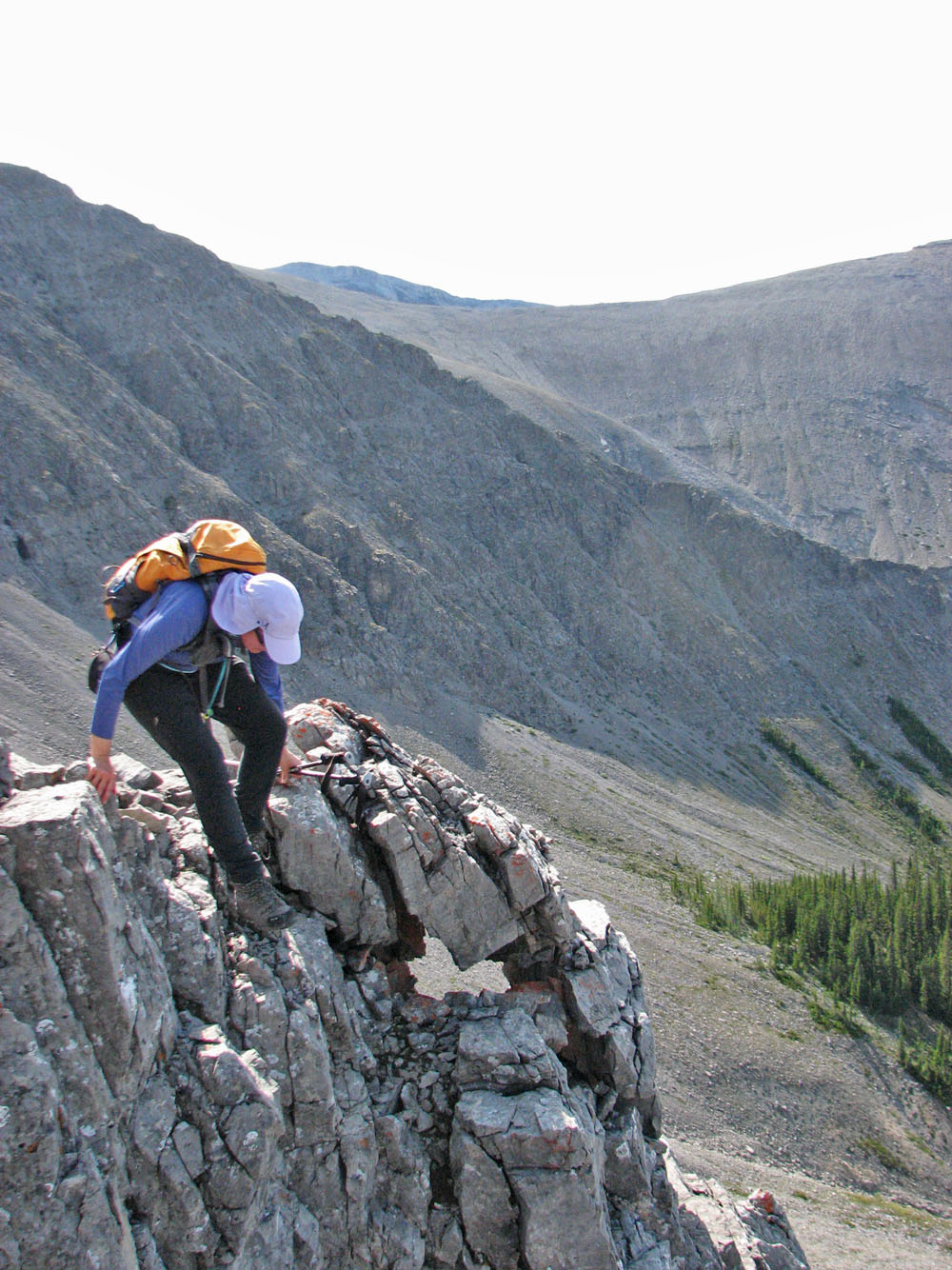 Dinah scrambles down beside a tiny window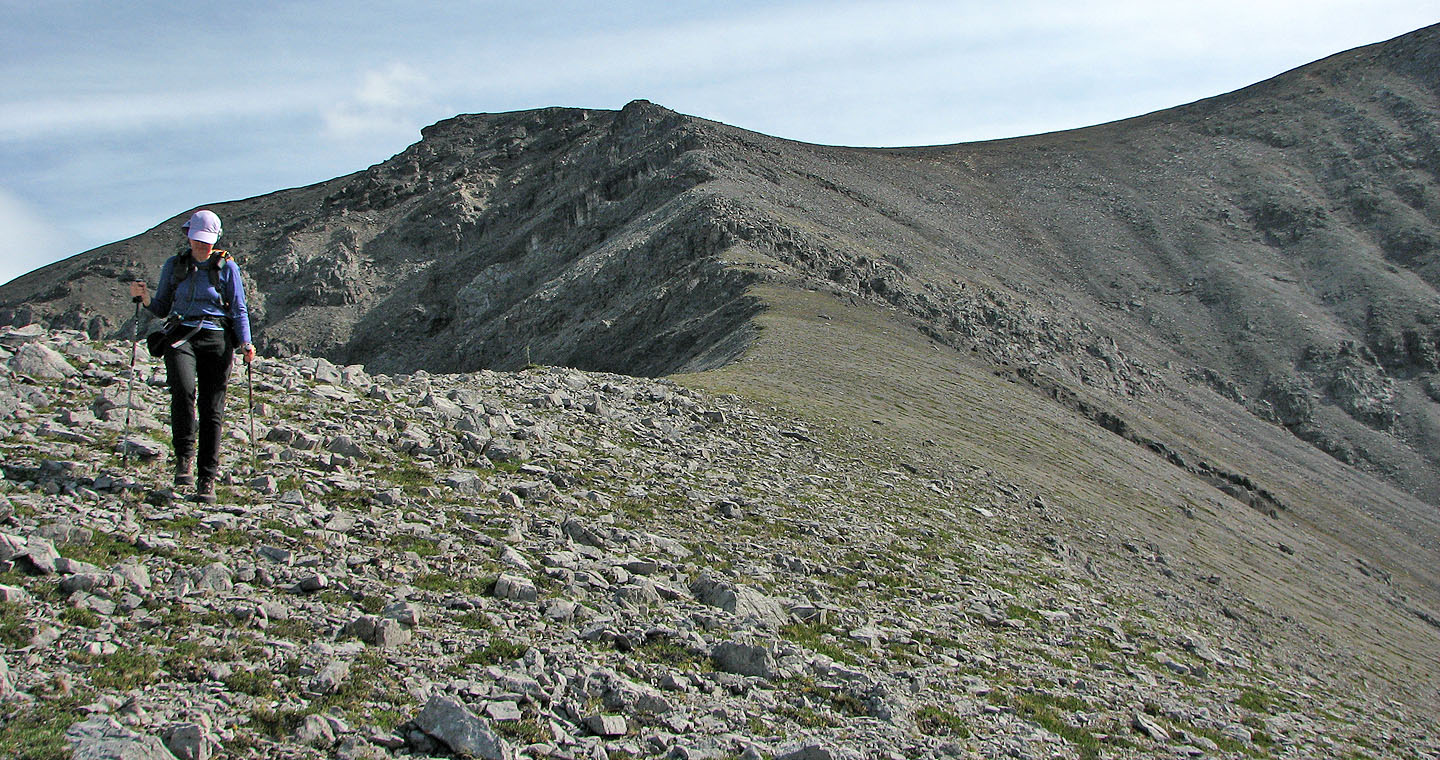 Looking back at the descent rib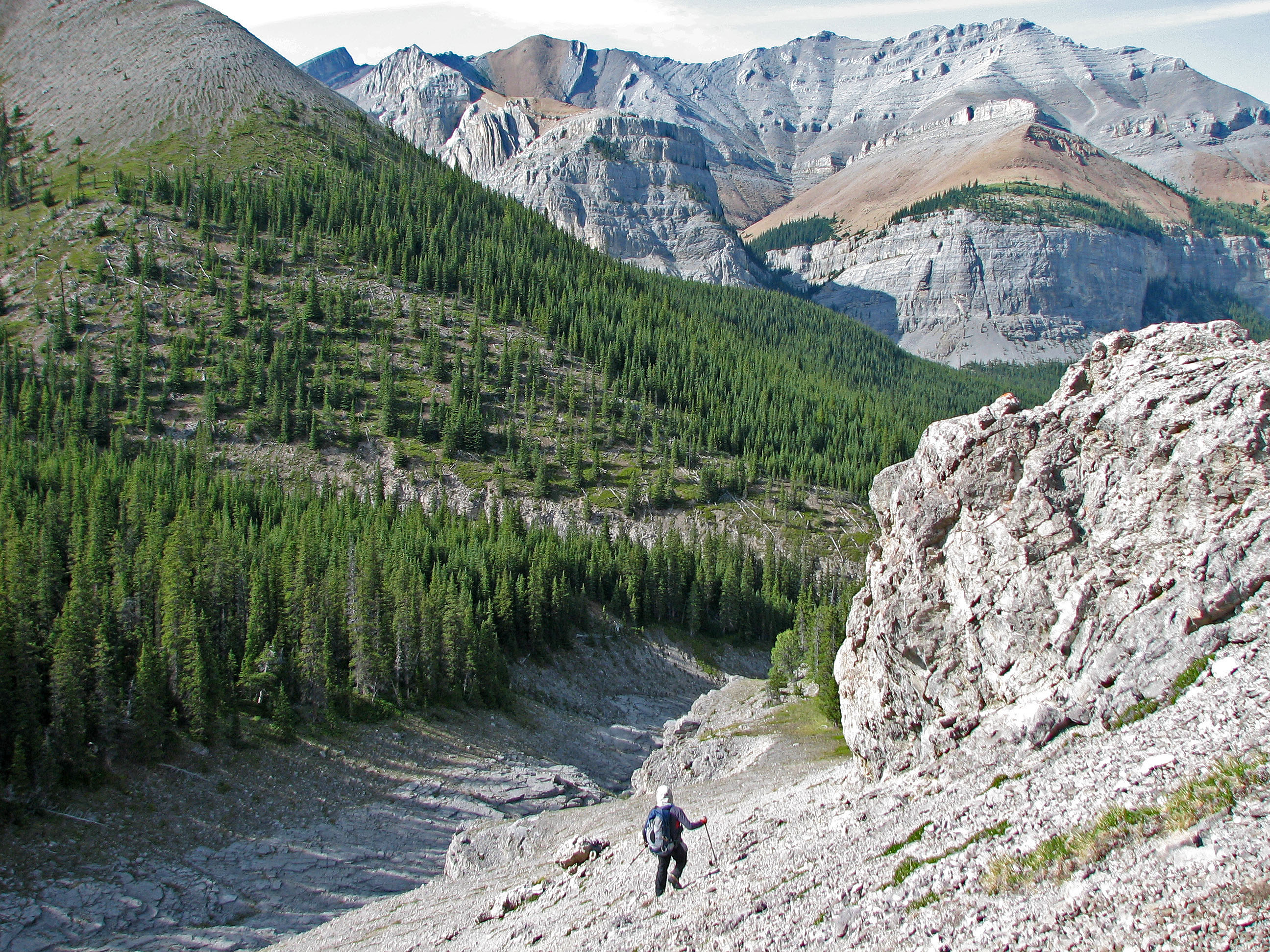 The rib leads to a wooded slope by a canyon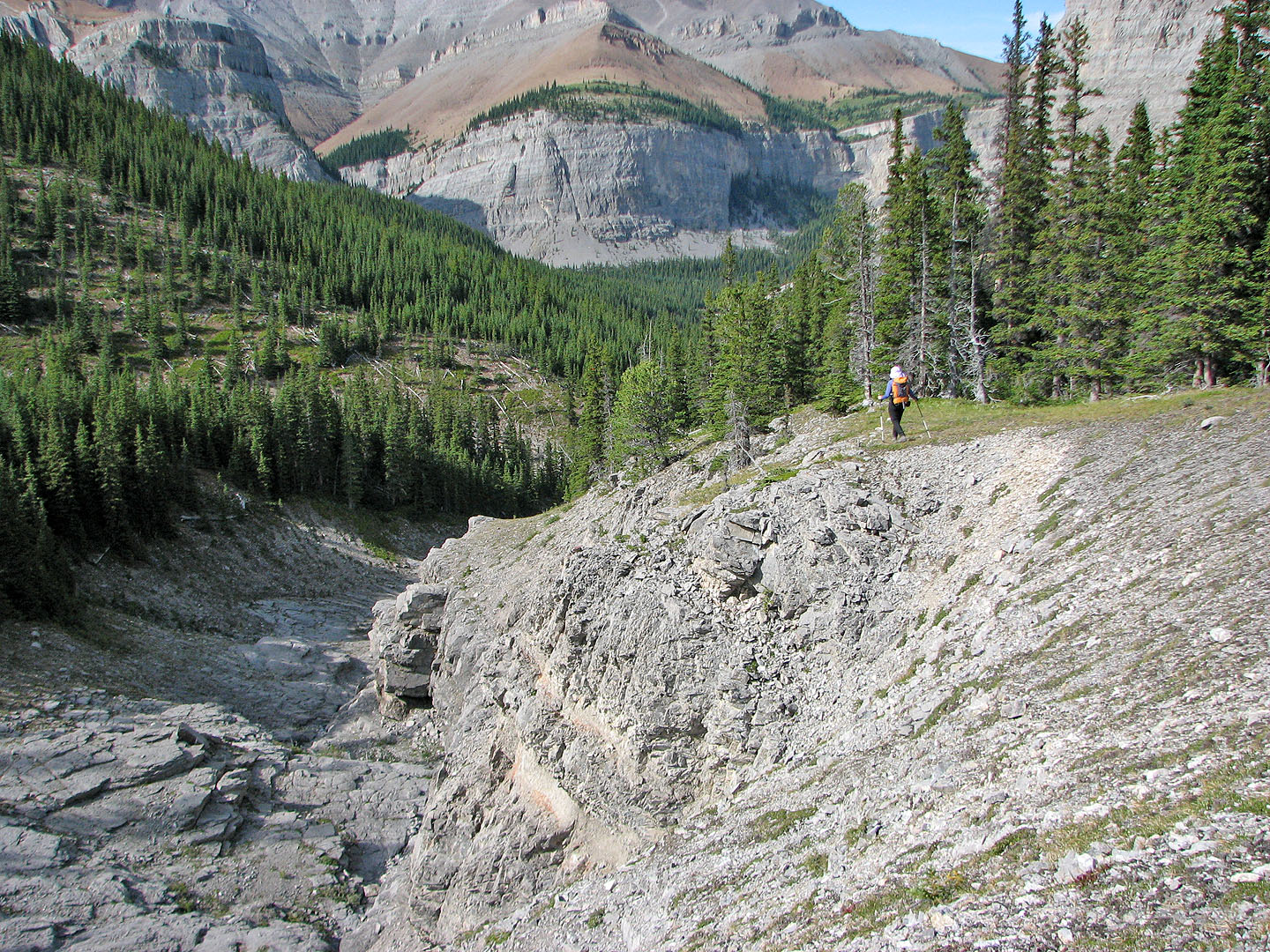 We kept to the right of the canyon and ended up bushwhacking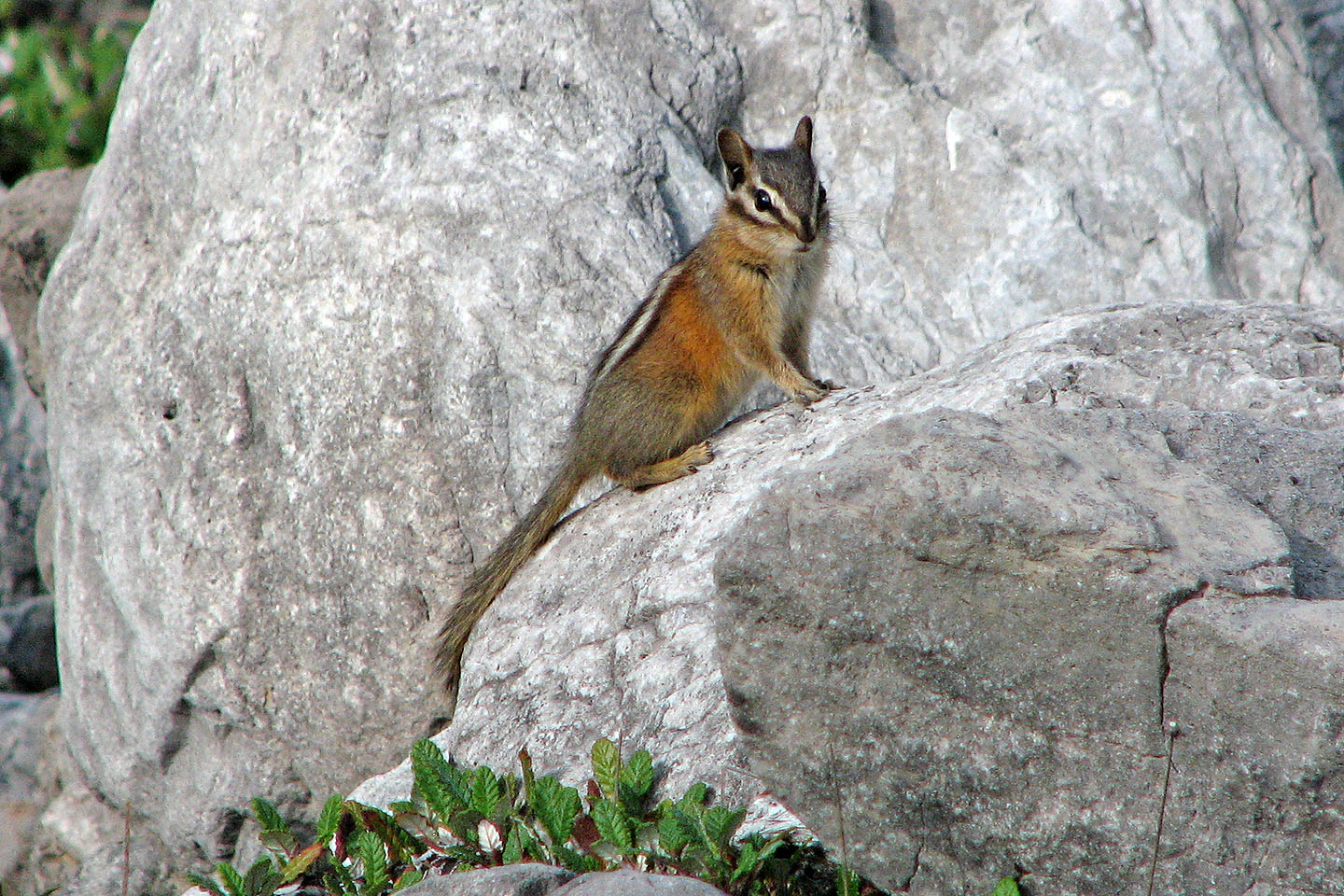 Back on Canyon Creek this chipmunk checked us out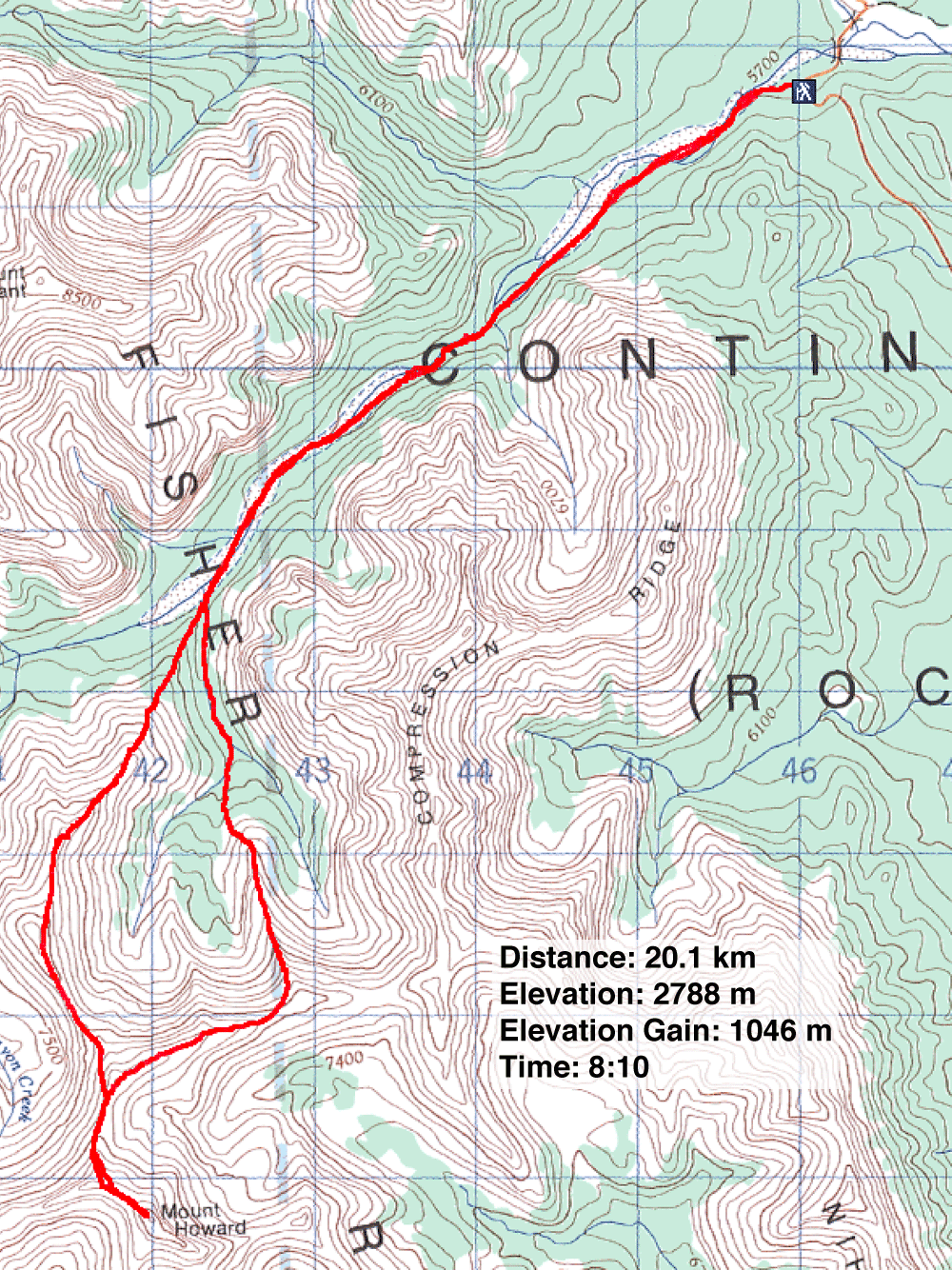 Bragg Creek