bobspirko.ca | Home | Canada Trips | US Trips | Hiking | Snowshoeing | MAP | About

Coffin Peak
Death Valley, Nevada
October 15, 2018
Distance: 3.9 km (2.4 mi)
Cumulative Elevation Gain: 263 m (823 ft)
Although Coffin Peak is eclipsed by nearby higher mountains, the monticule manages to deliver striking views. It's also a quick, easy trip, which attracted us since the weather was too miserable for a long day. A cold front had moved in, pushing aside Death Valley's usual autumn heat to drive the temperature down to near freezing in the morning. But it wasn't the cold that bothered us; it was the harsh wind. The gale made it difficult to walk a straight line or stand still to take photos.
We parked in a parking lot below Dantes View. The viewpoint thronged with tourists, but thankfully we had Coffin Peak to ourselves and hiked in solitude. We followed the sinuous east ridge, taking in its gentle ups and downs. Behind us Death Valley's highest mountain, Telescope Peak, rose above Badwater Basin, North America's lowest point.
The route lacks trail except for the last 500 m where a path runs to the summit. We would have lingered on top, but it was too windy. We hastily retreated down the mountain.
After our hike, we drove to Dantes View which is higher than Coffin Peak. We took in an expansive view of Badwater Basin below and looked back at Coffin Peak. It's not an imposing peak, but we enjoyed hiking it.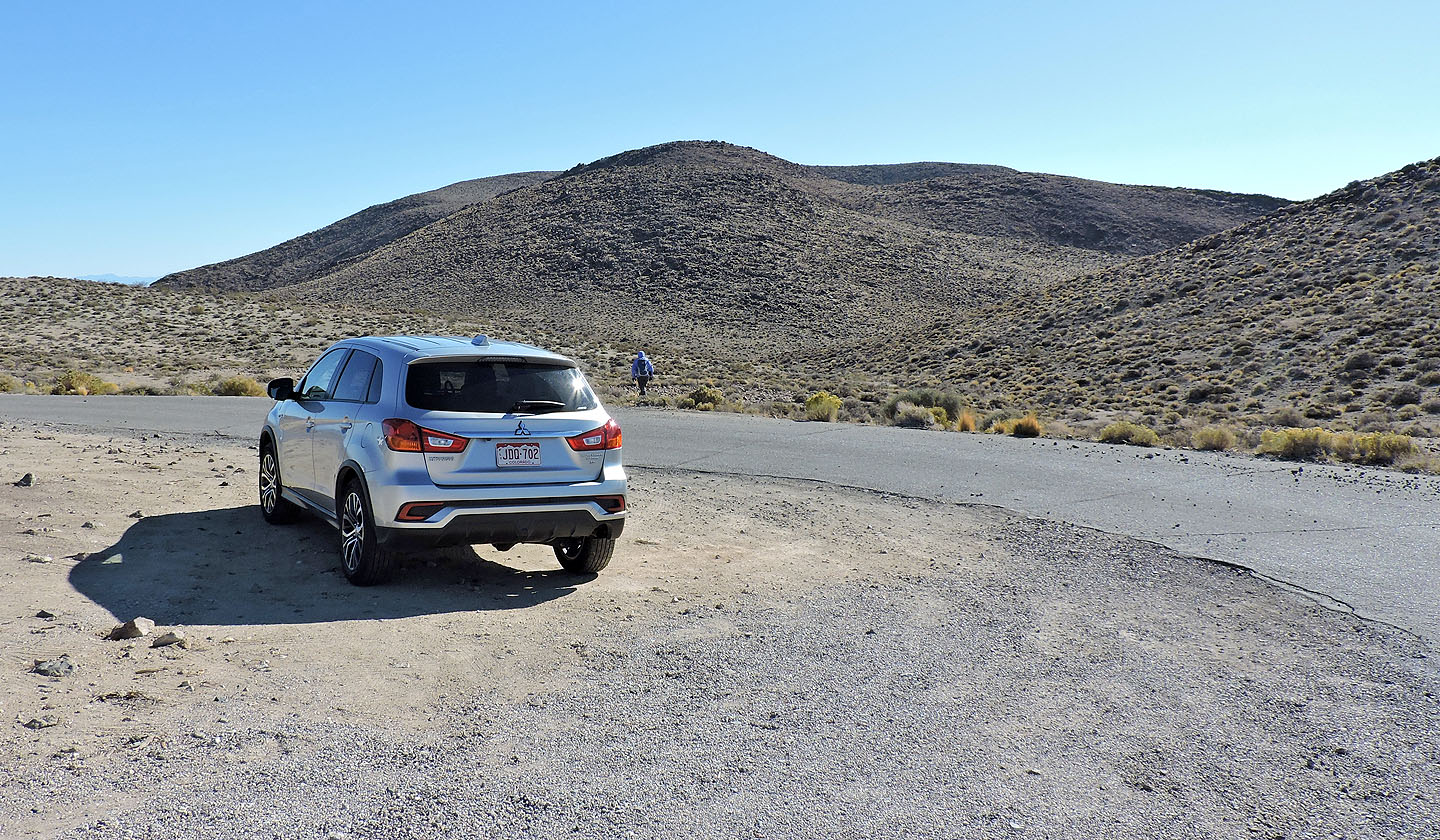 Starting from the parking lot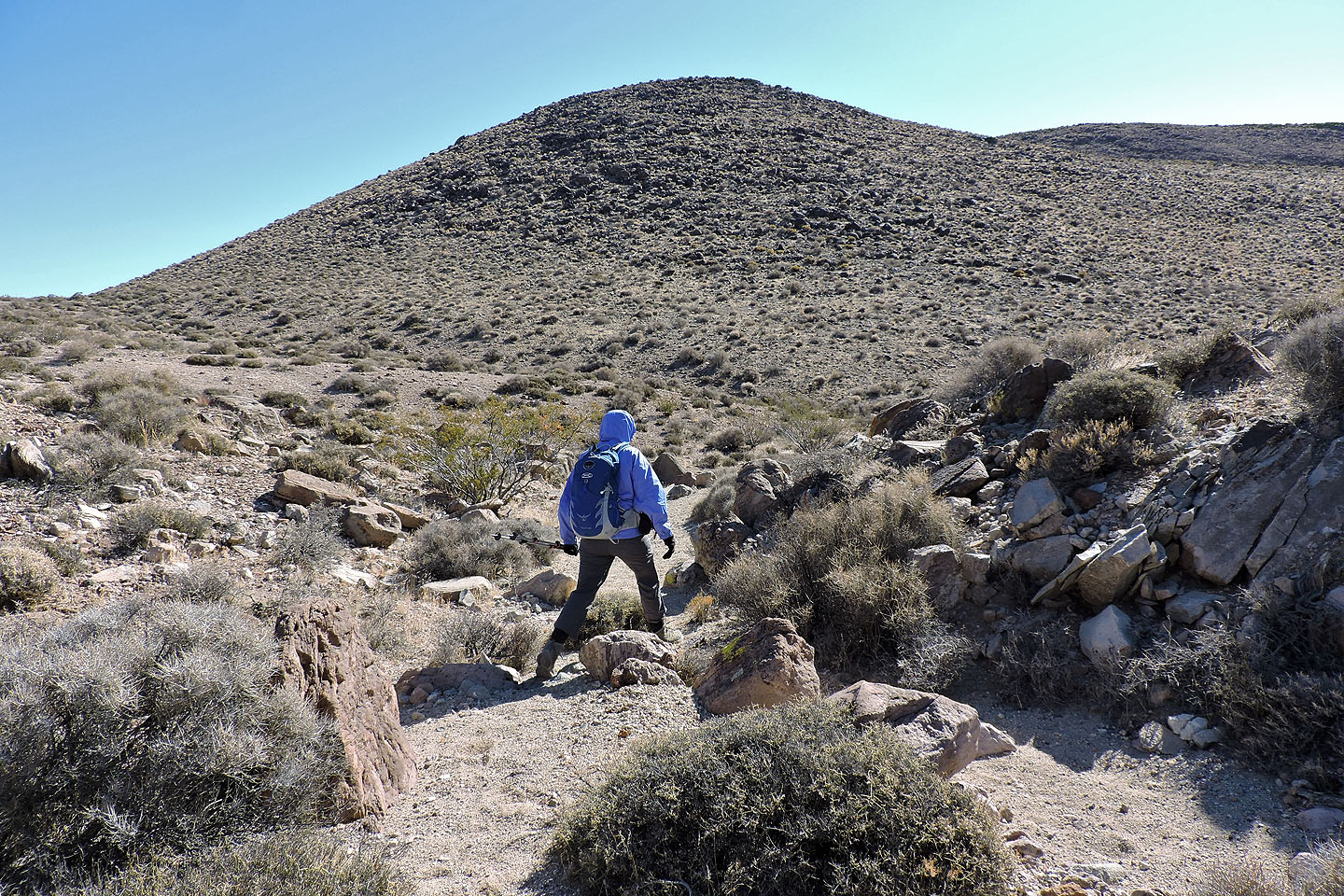 We followed a wash to the base of the ridge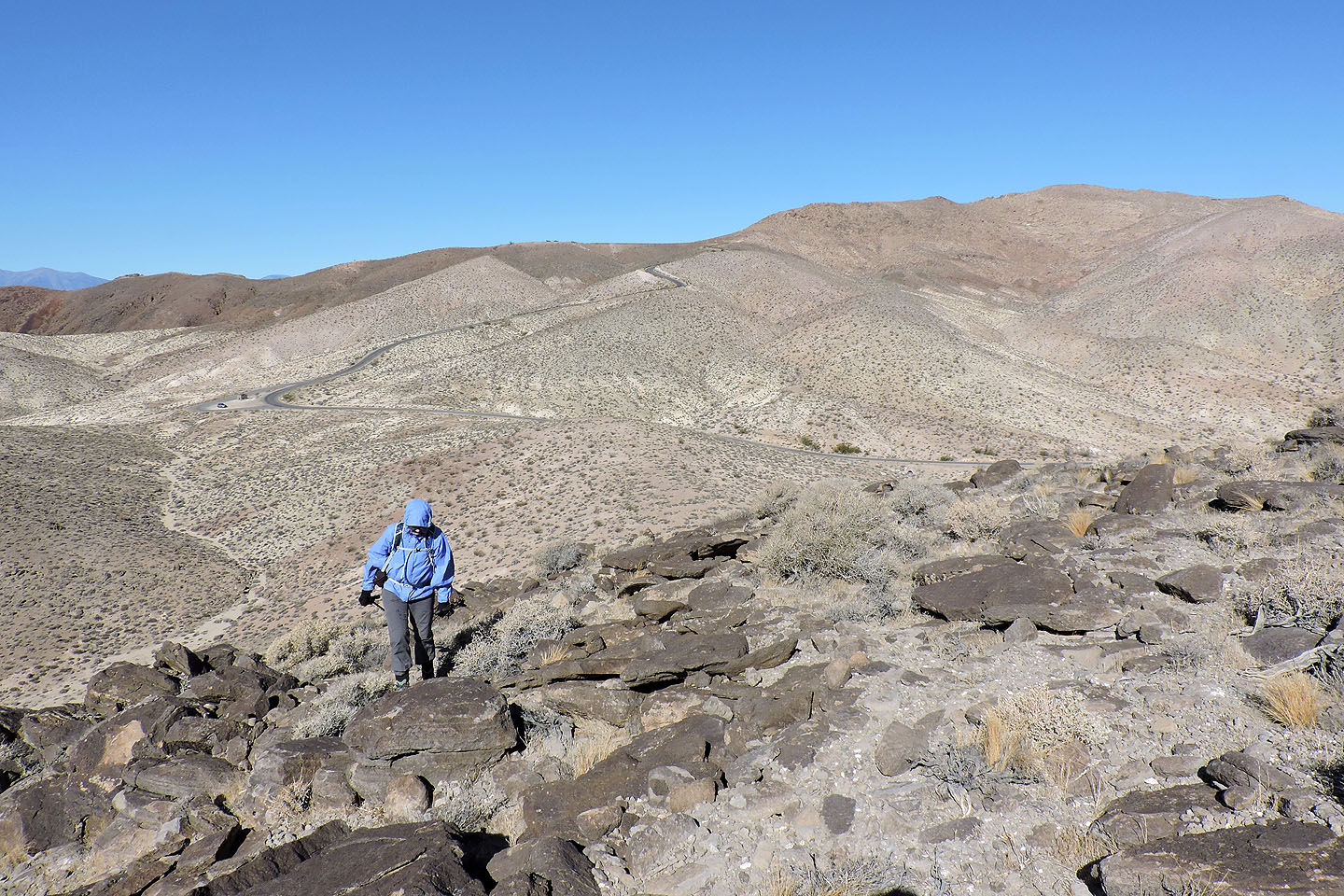 Looking back at Dantes View after climbing partway up the ridge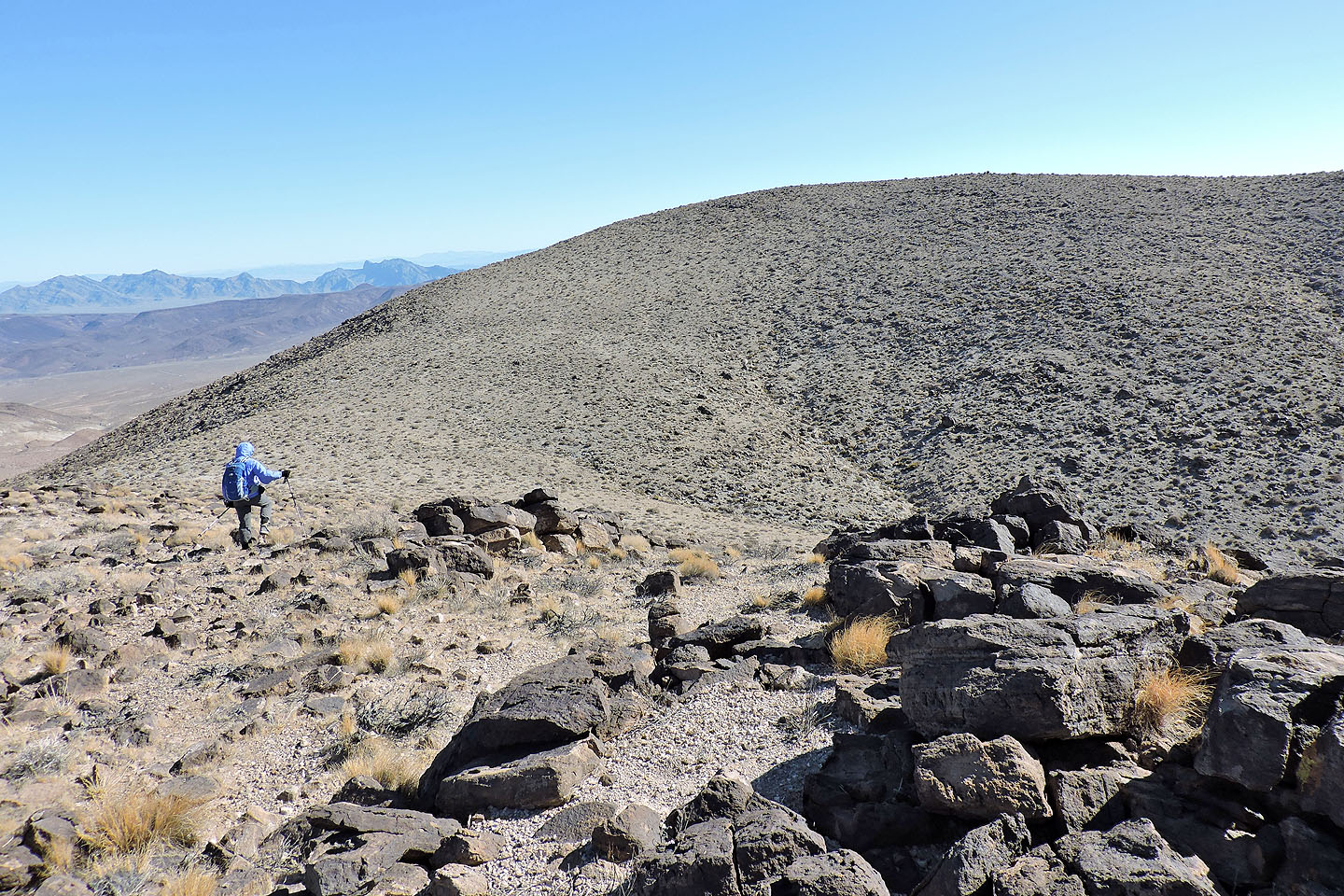 Continuing along the ridge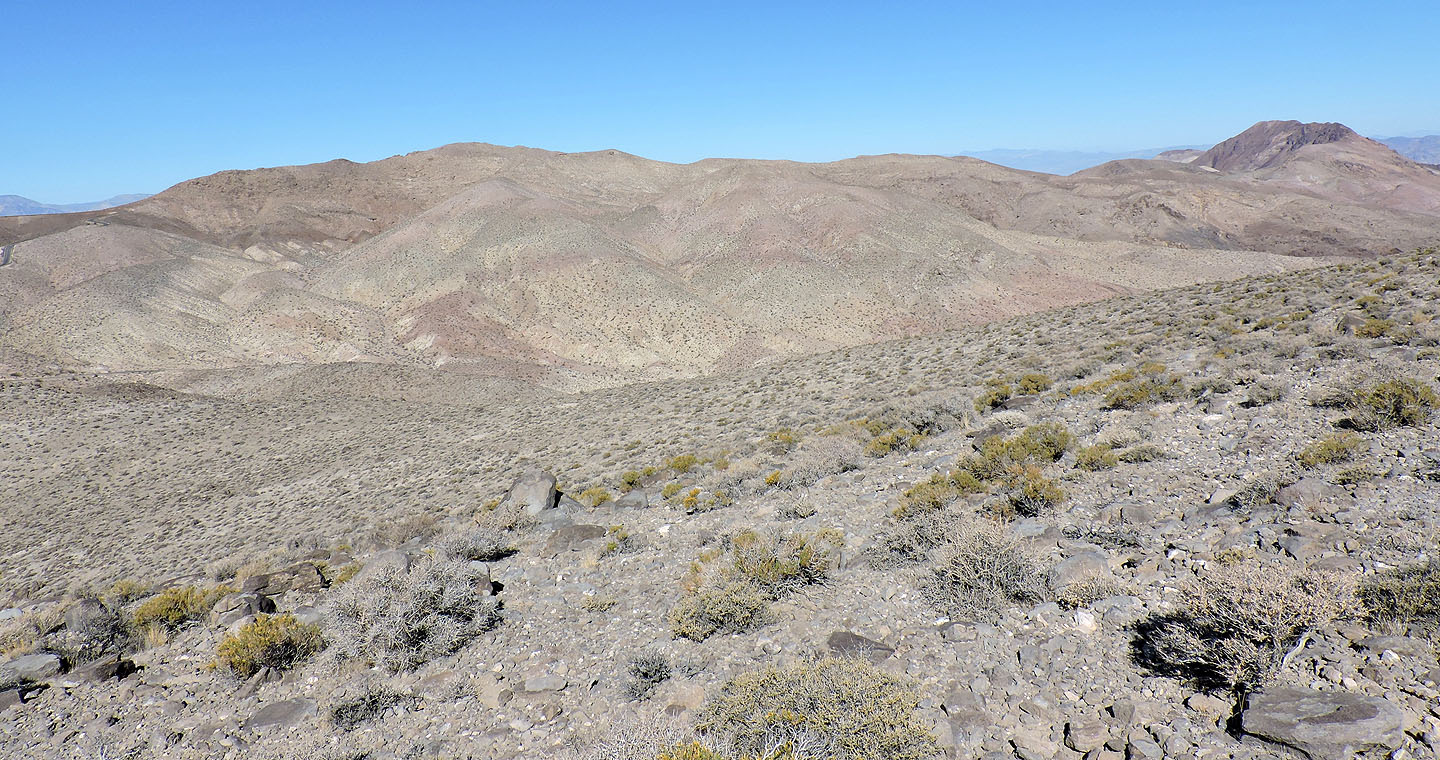 Looking north at the long ridge that connects Dantes Peak and Mount Perry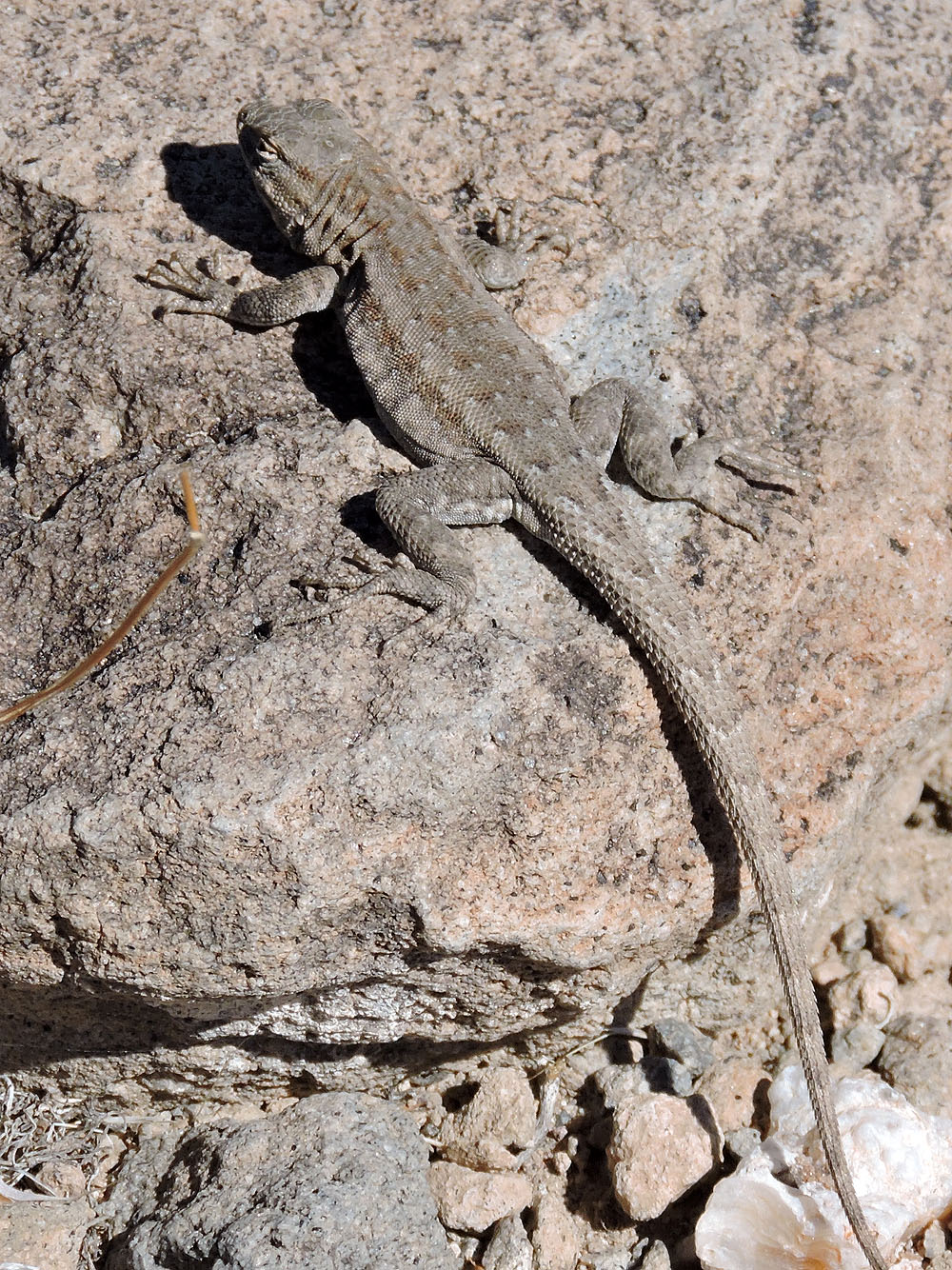 I was surprised to see a lizard out in the frigid weather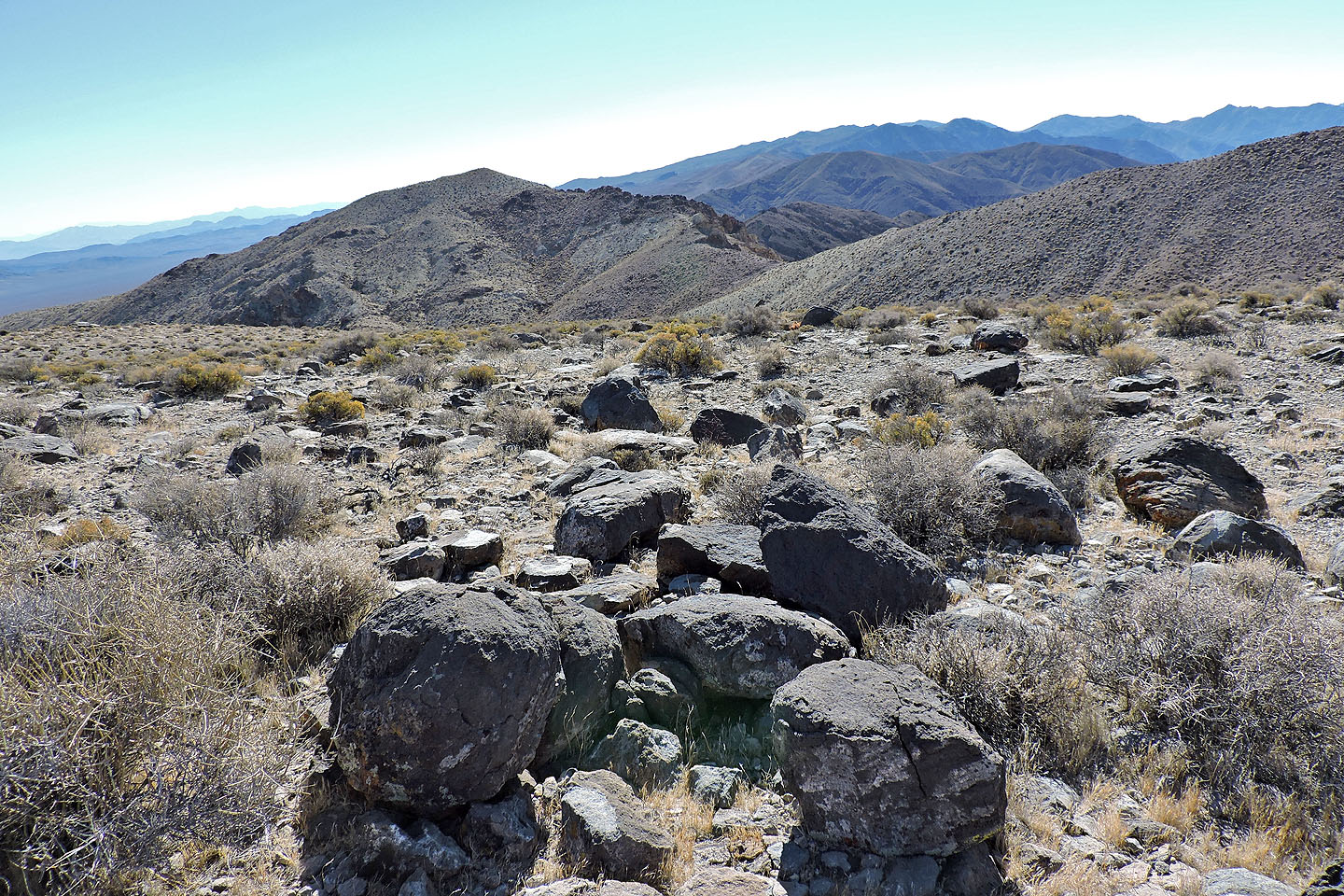 On the next high point, we saw the summit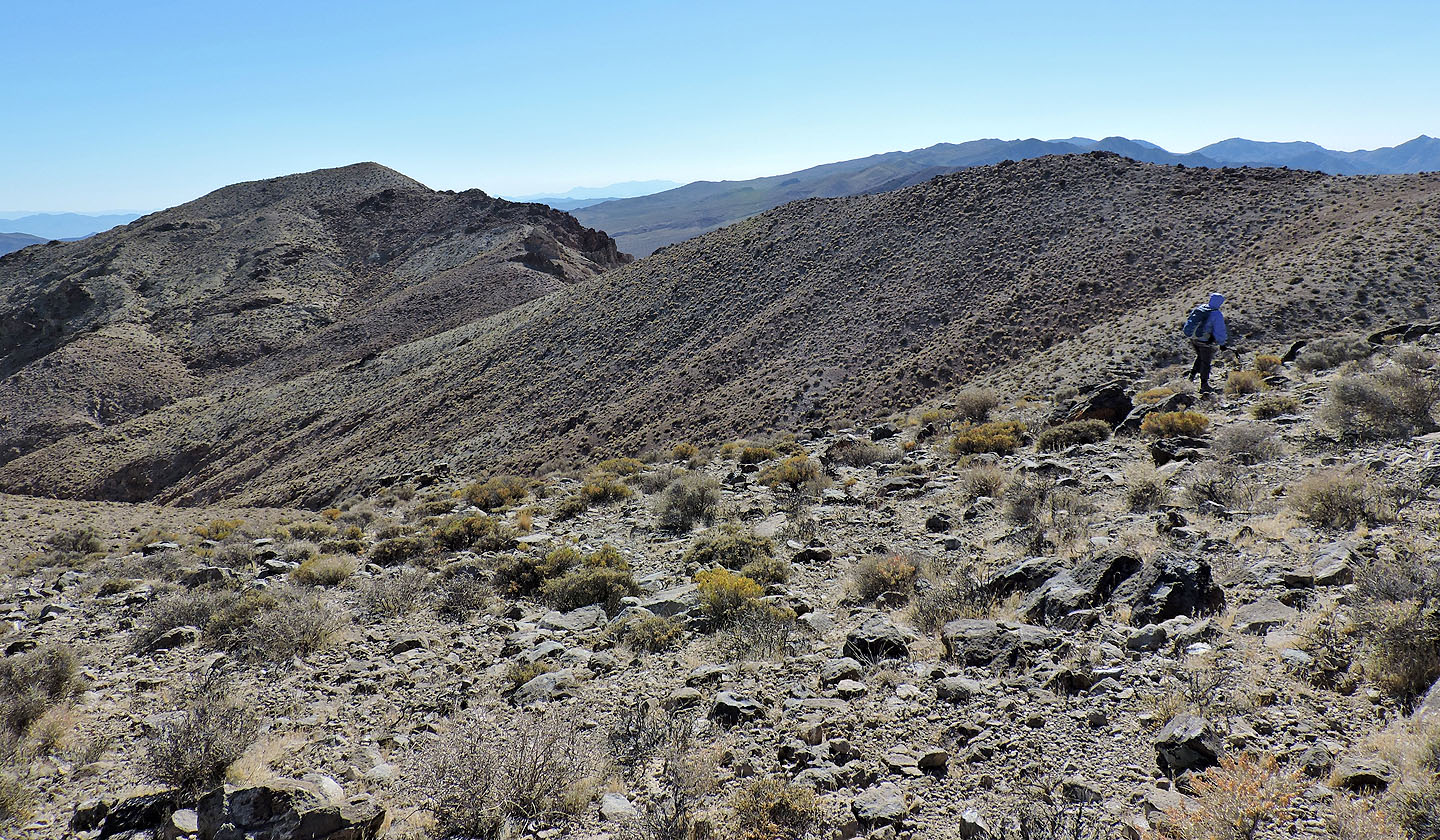 We followed the ridge as it curves around to meet the top of Coffin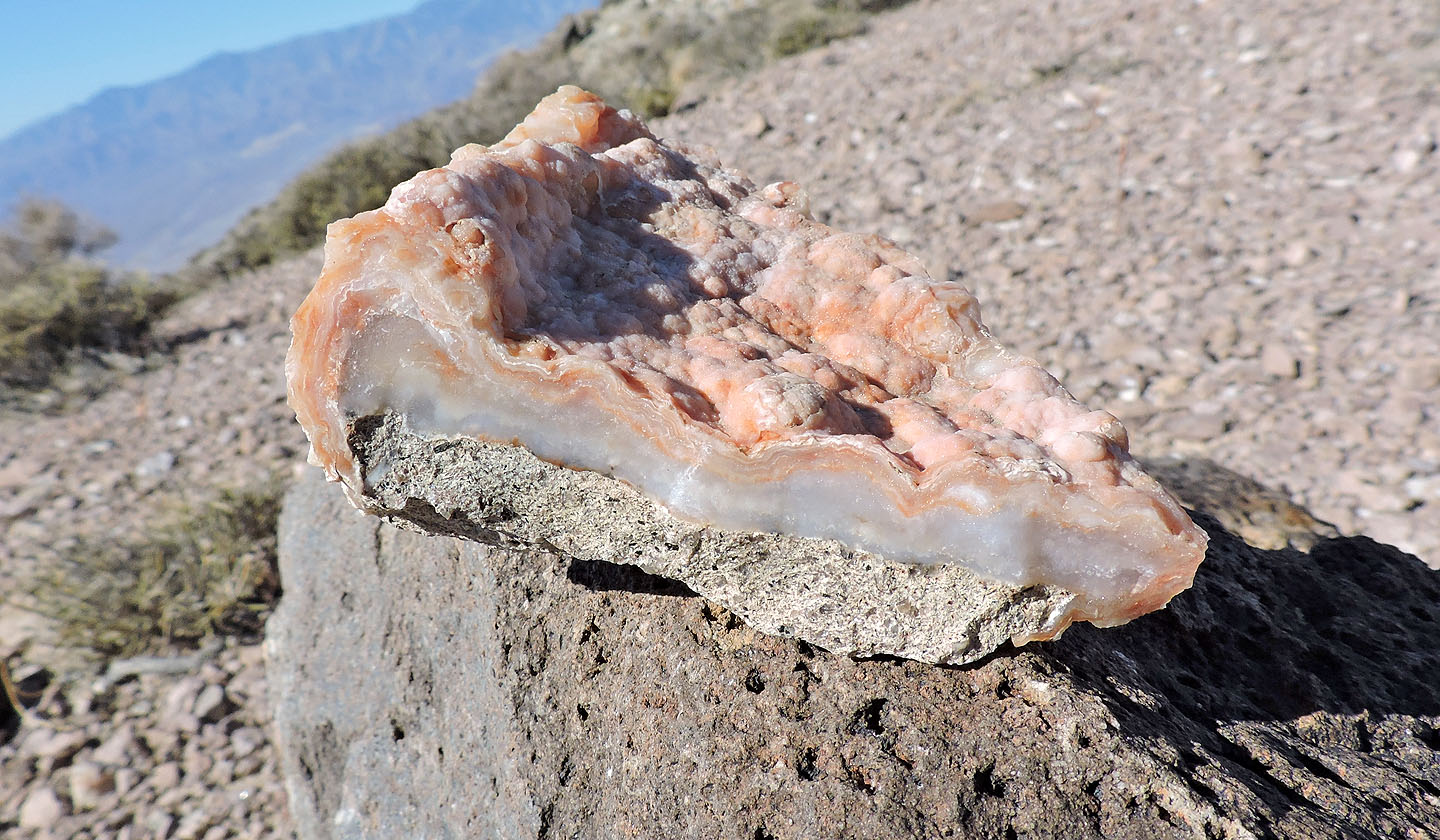 Orange and white crystals appeared everywhere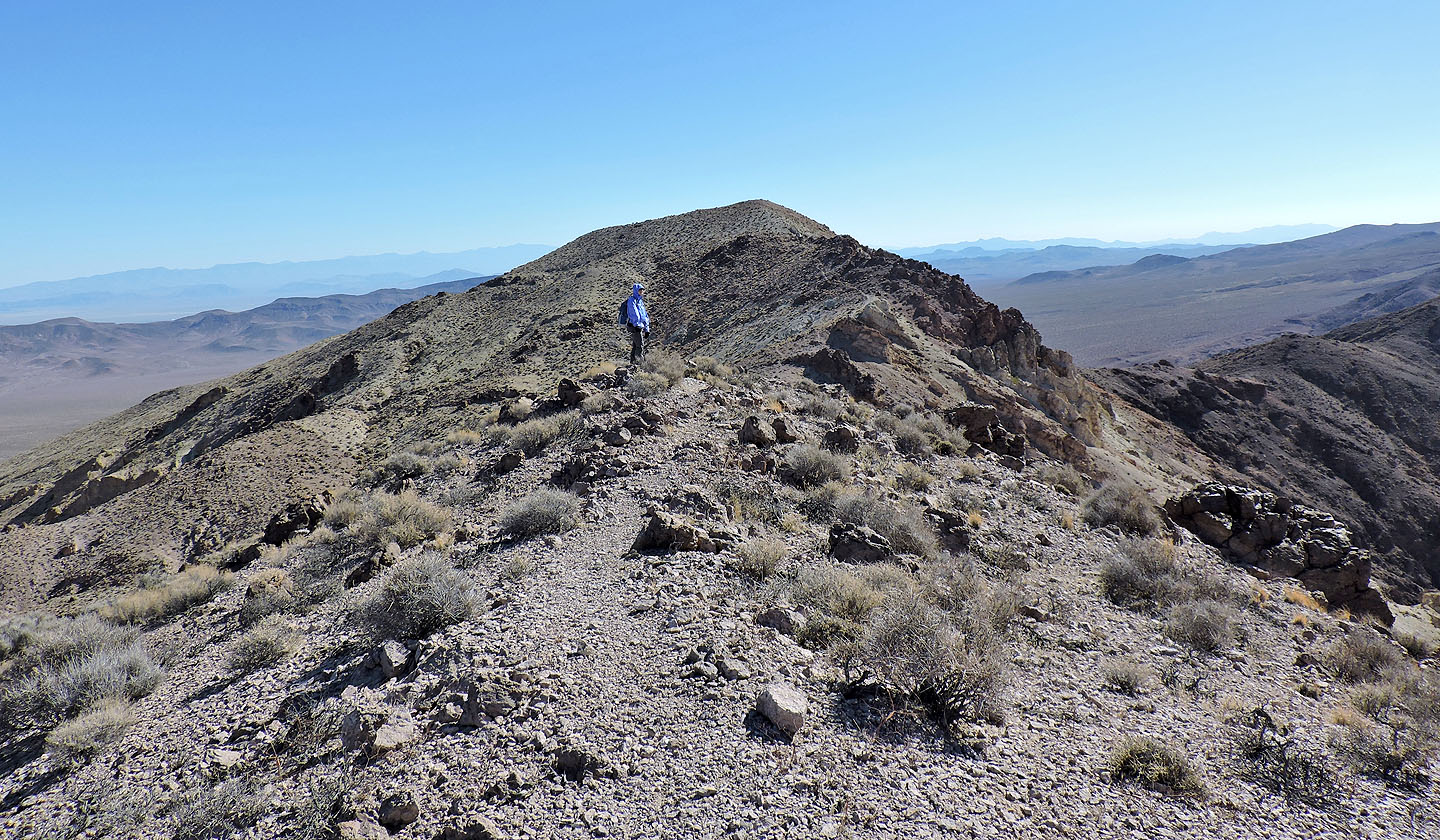 The final stretch is on a trail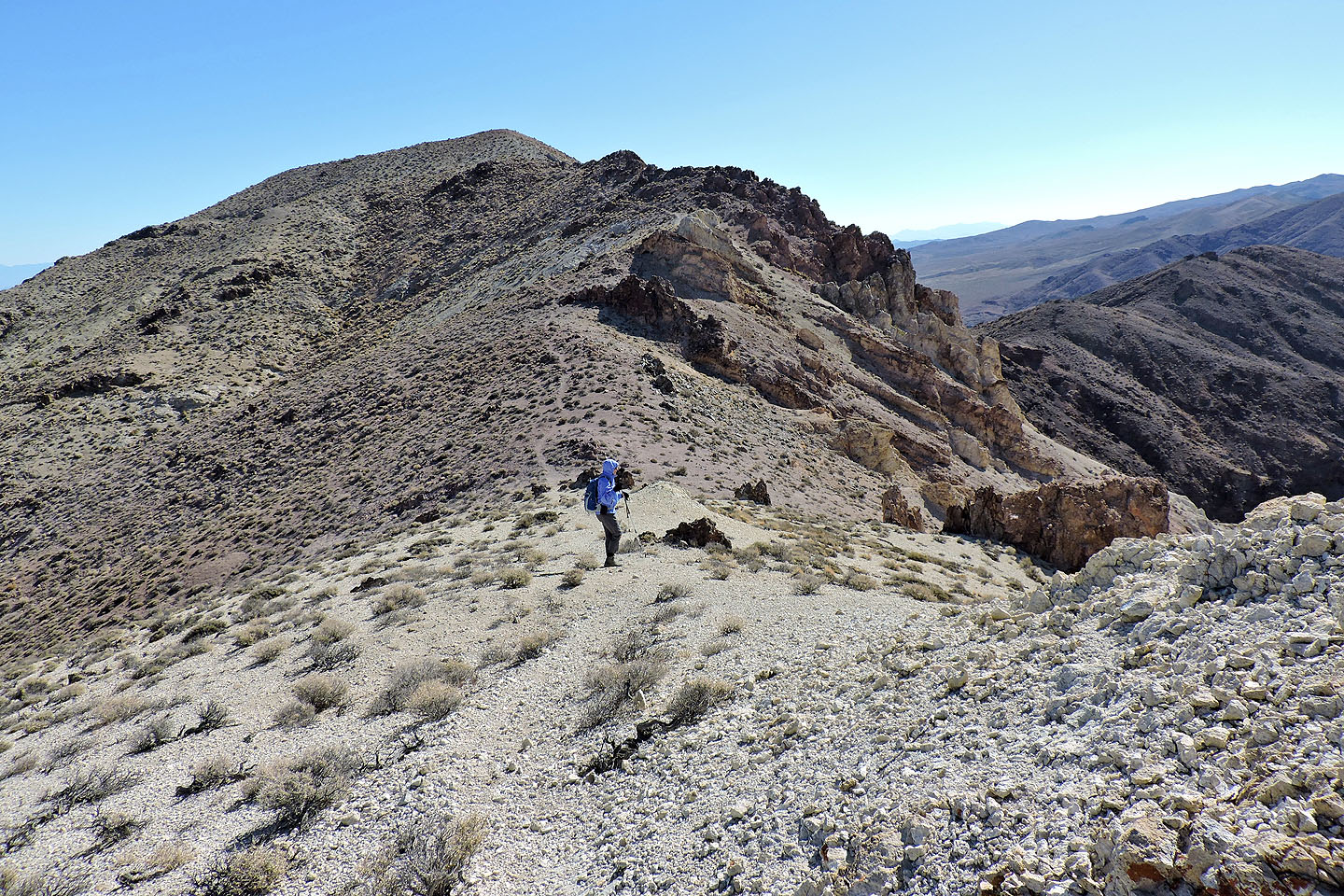 Dropping down to the saddle before the summit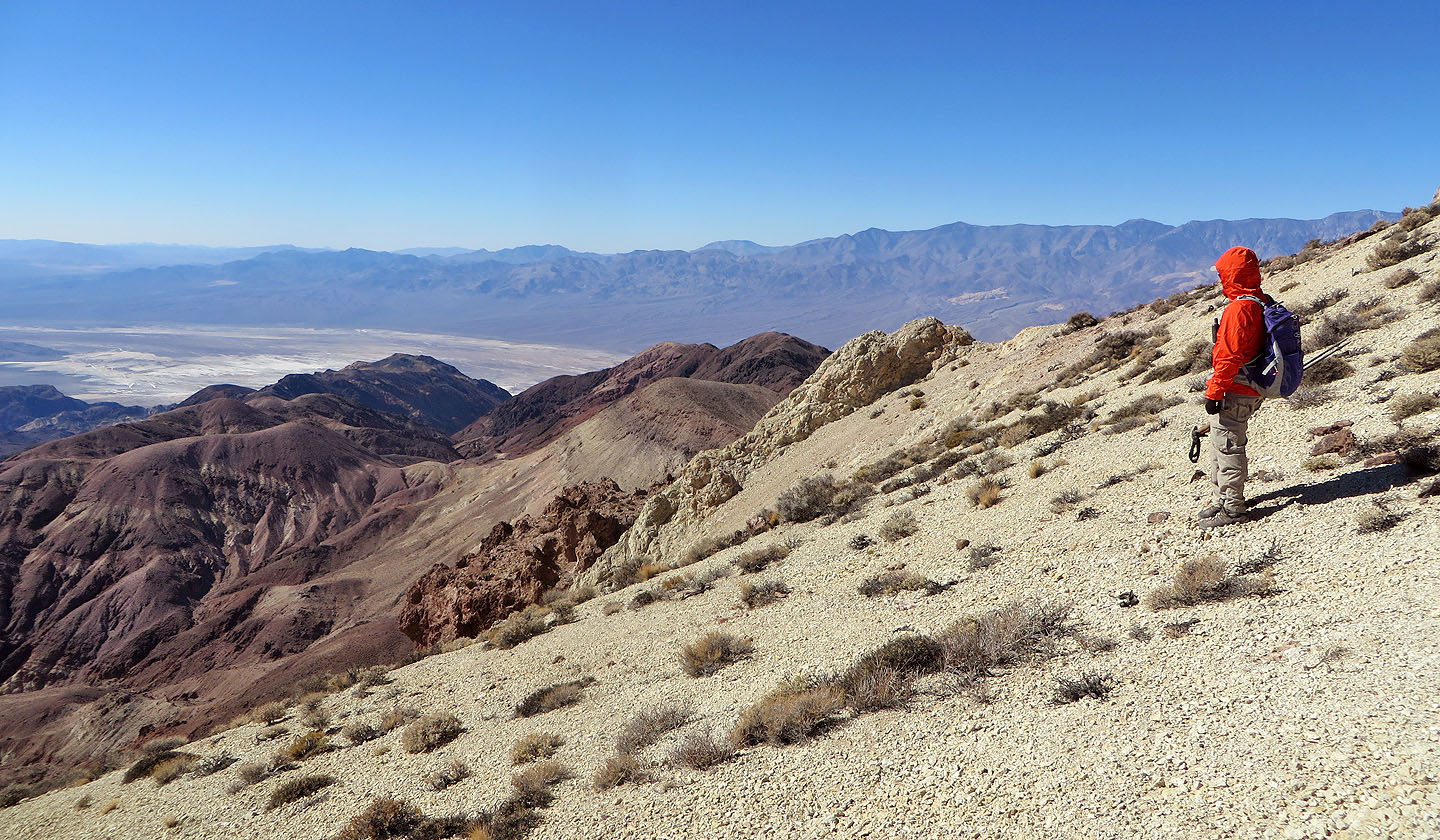 Badwater Basin lies below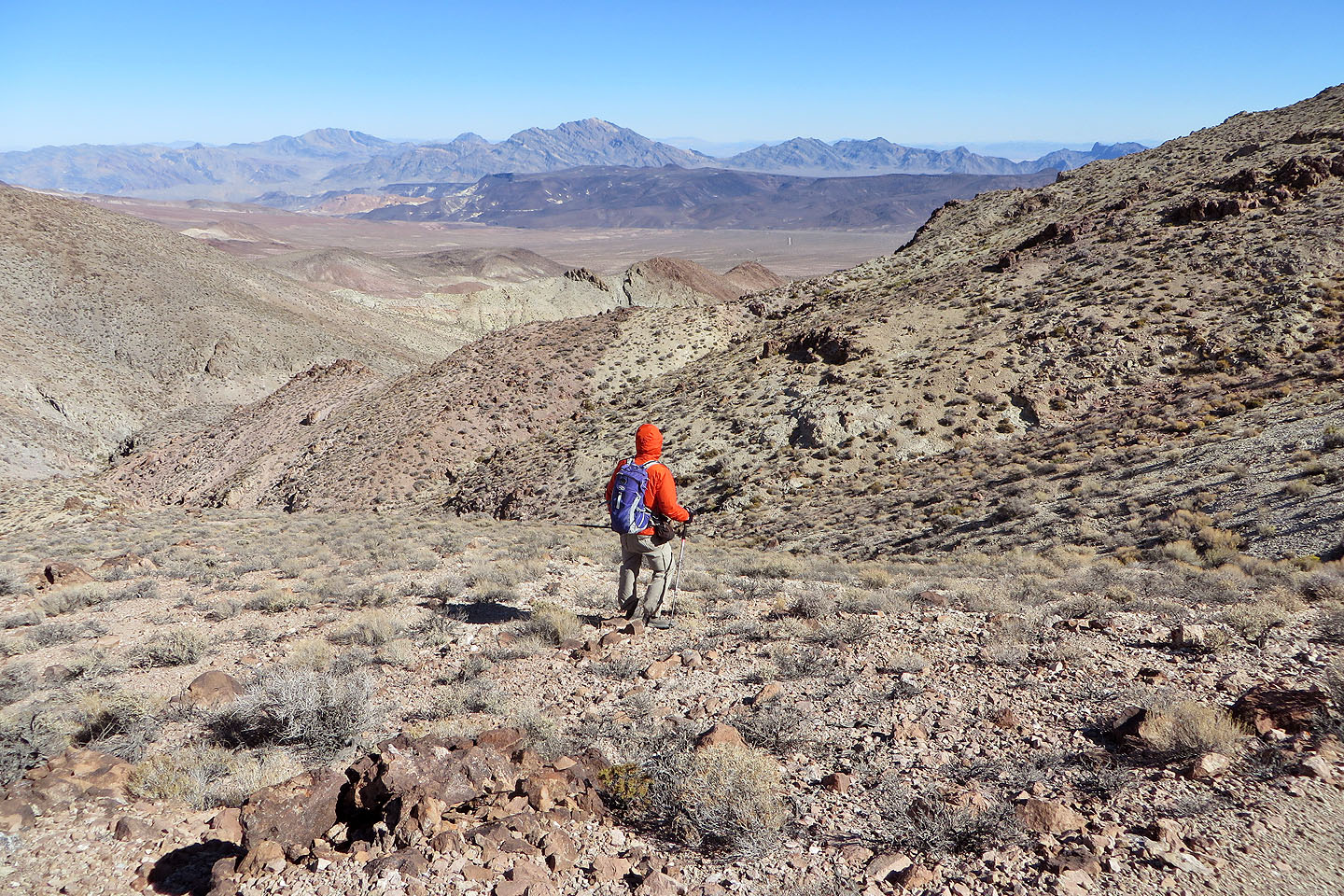 Pyramid Peak lies northeast (mouse over for a close-up)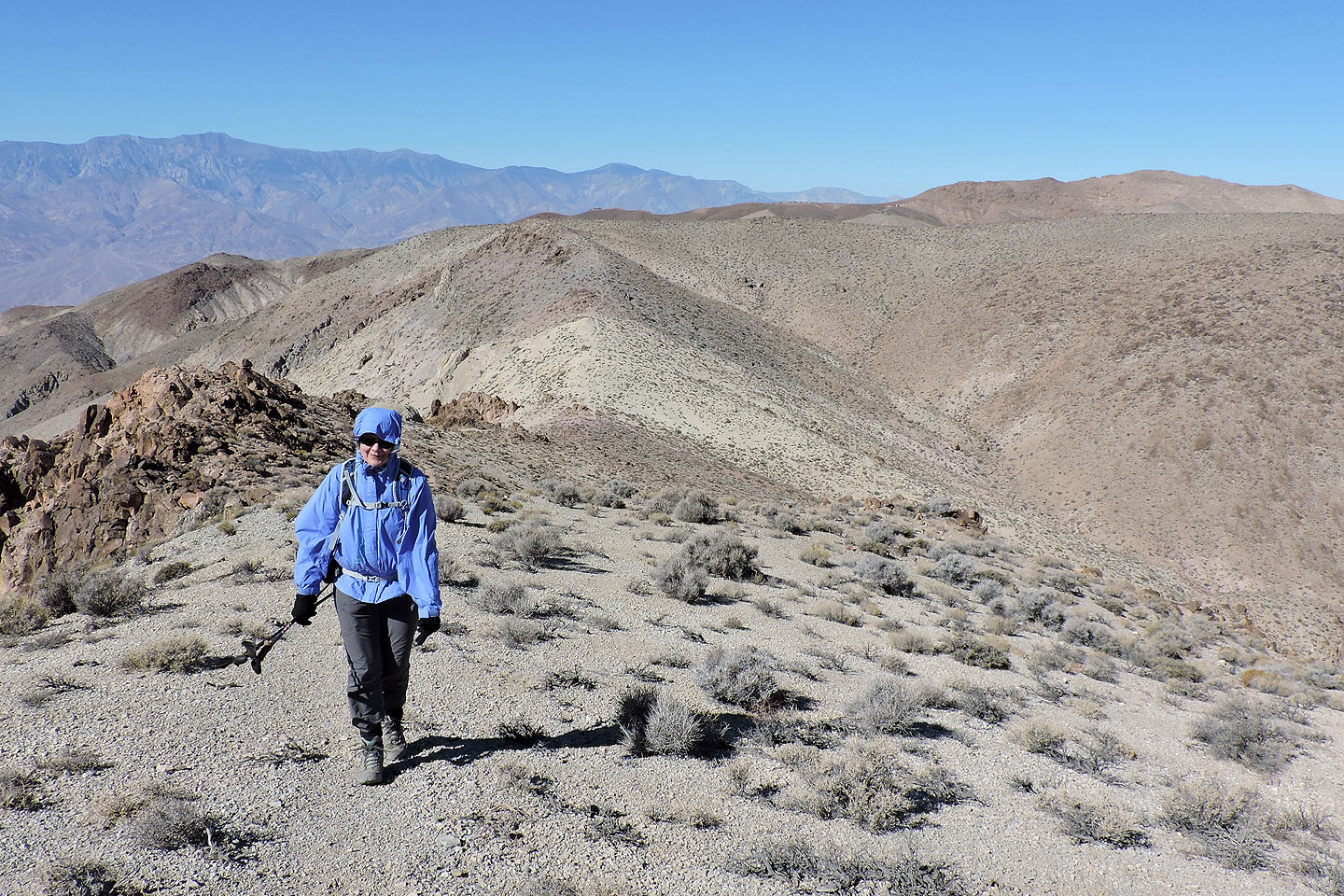 Looking back as we approached the summit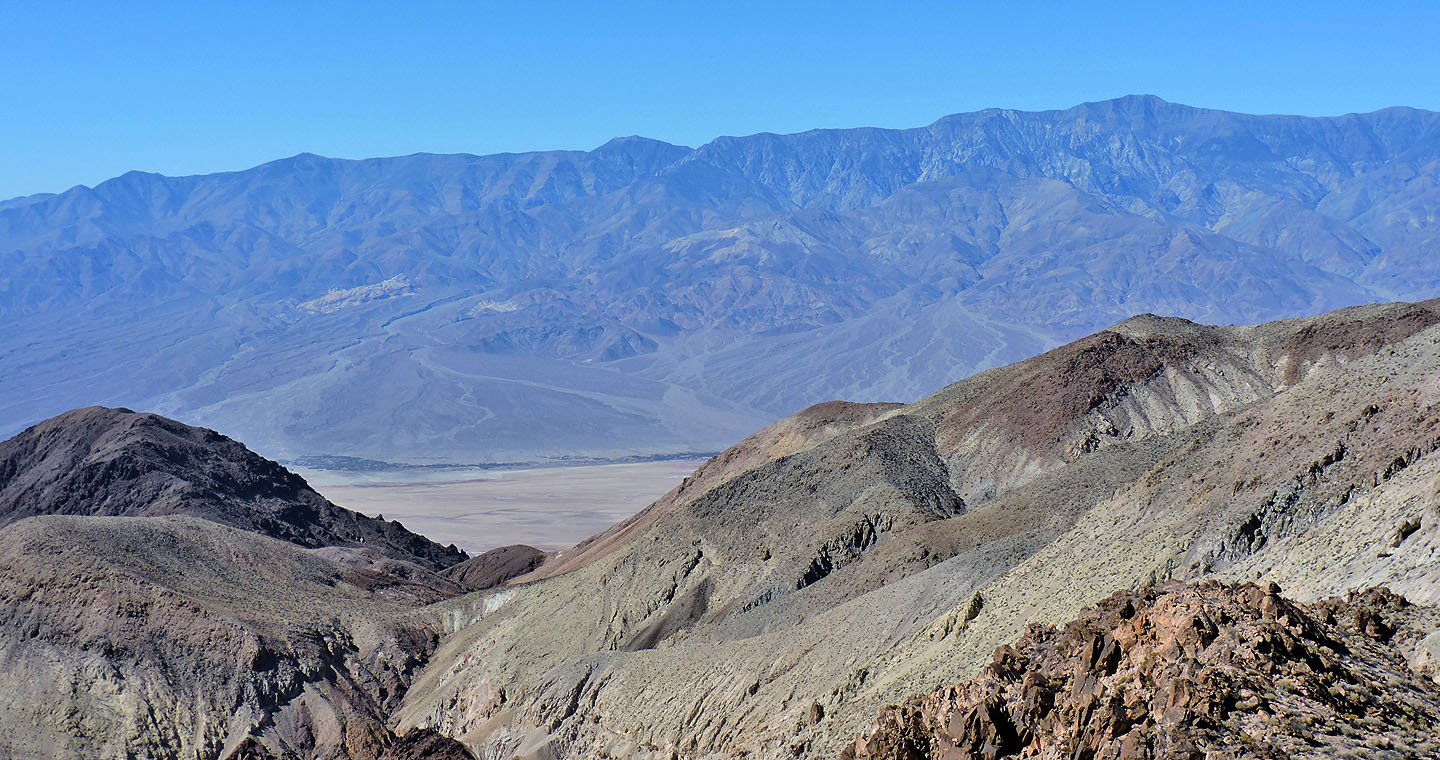 Rogers, Bennet and Telescope Peaks in the background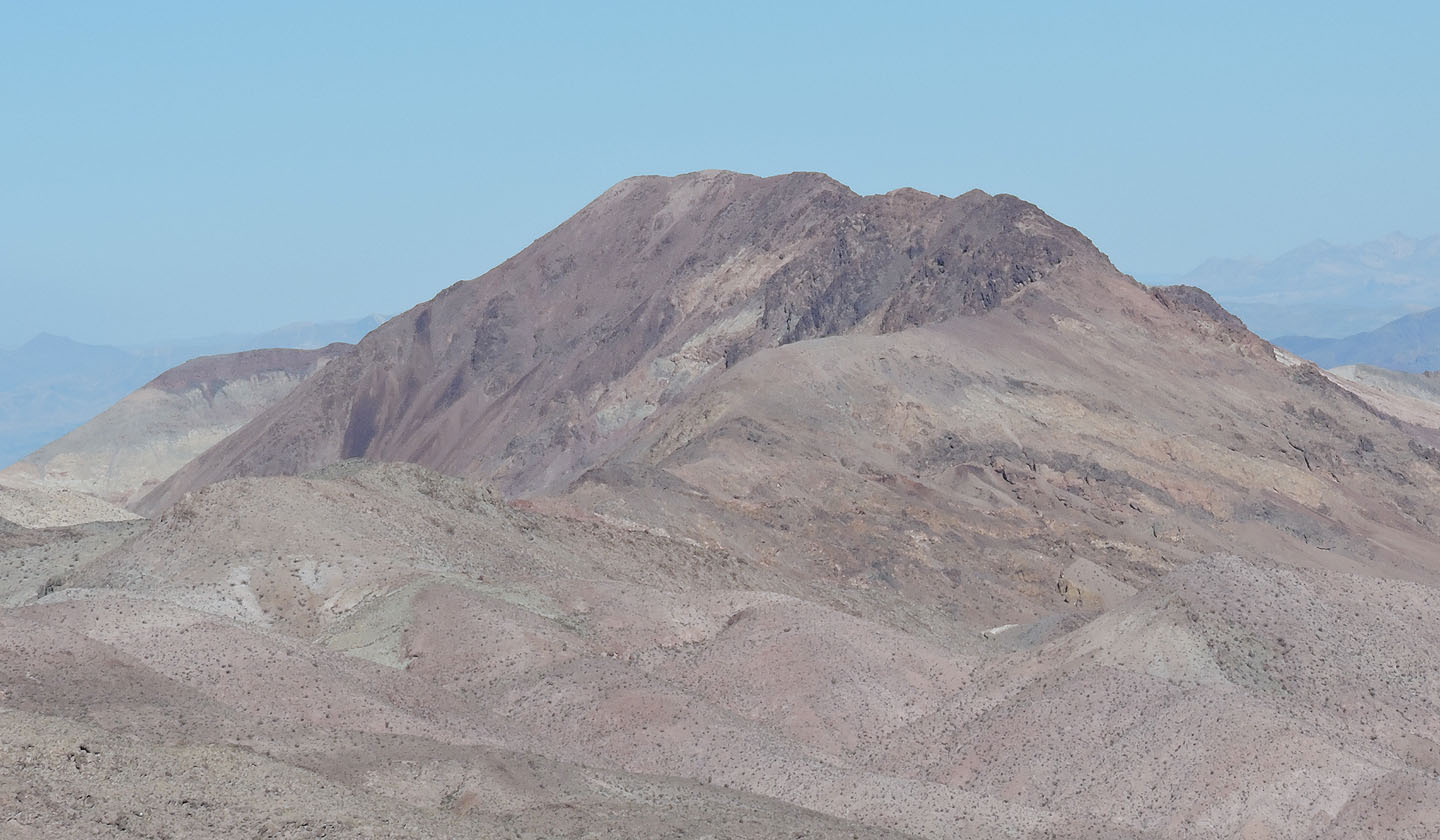 A close-up of Mount Perry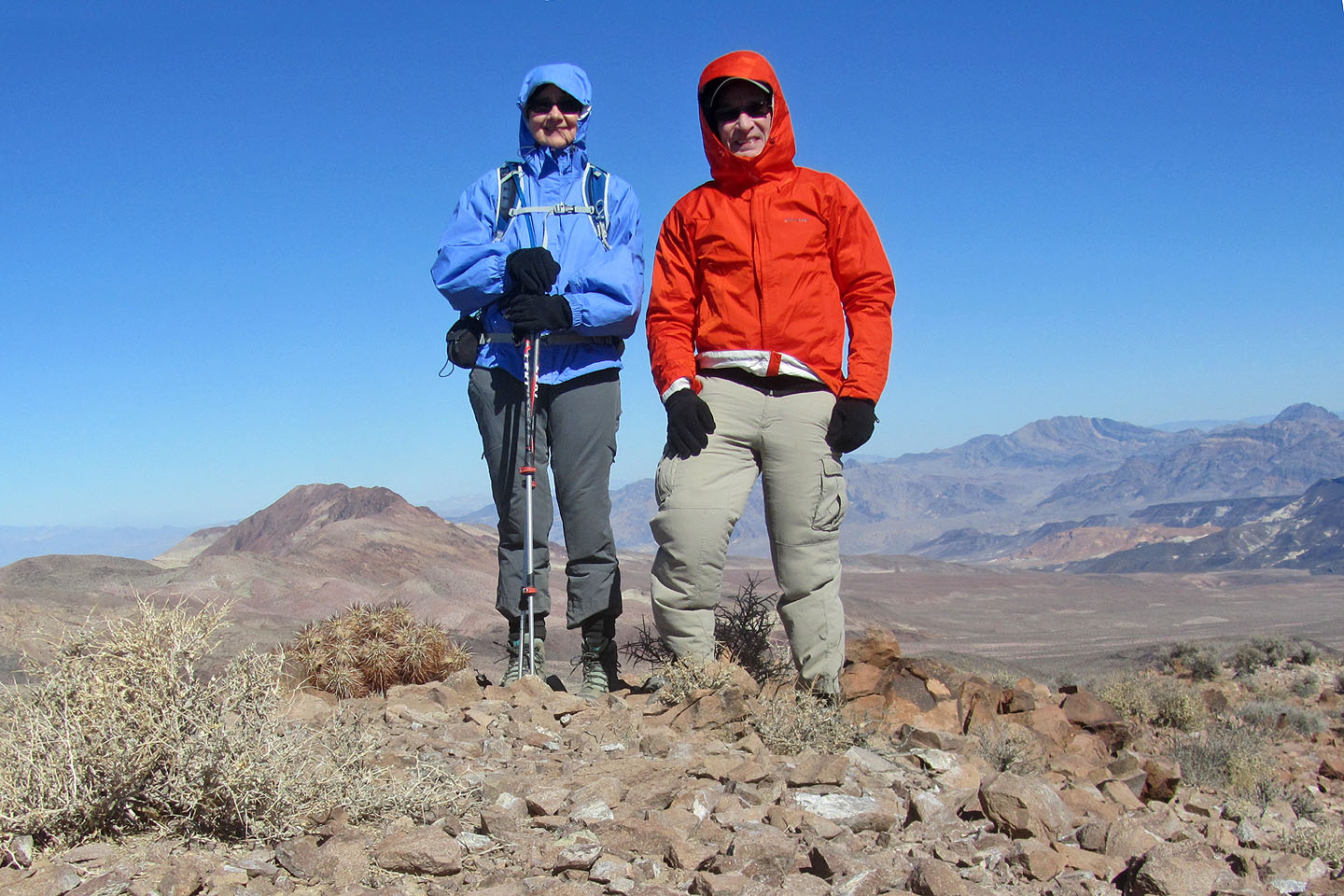 On the summit, the wind balloons my pants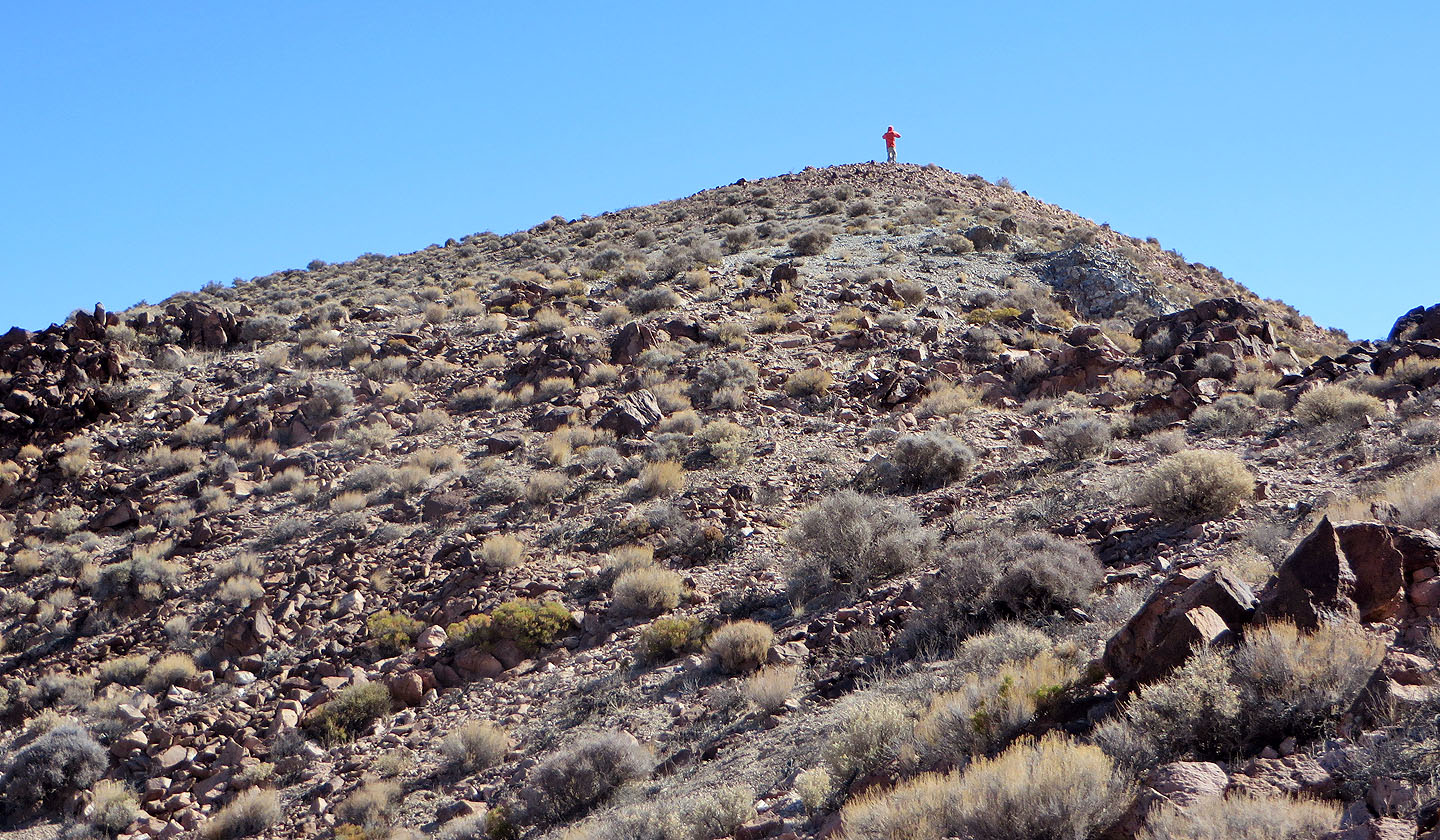 While I took my panorama on the summit, Dinah took this photo after she started down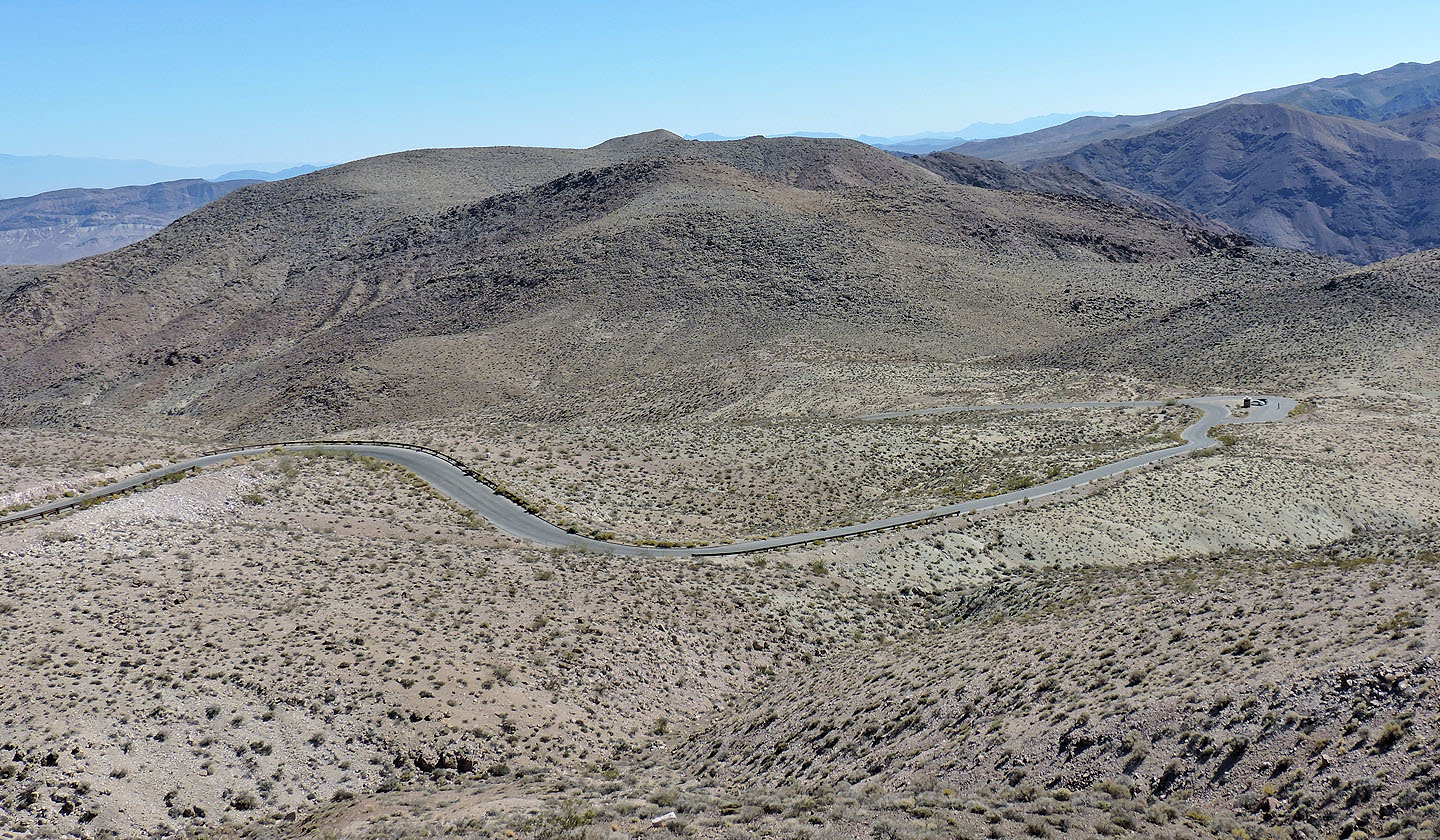 View of Coffin Peak from Dantes View. We parked in the parking lot on the right.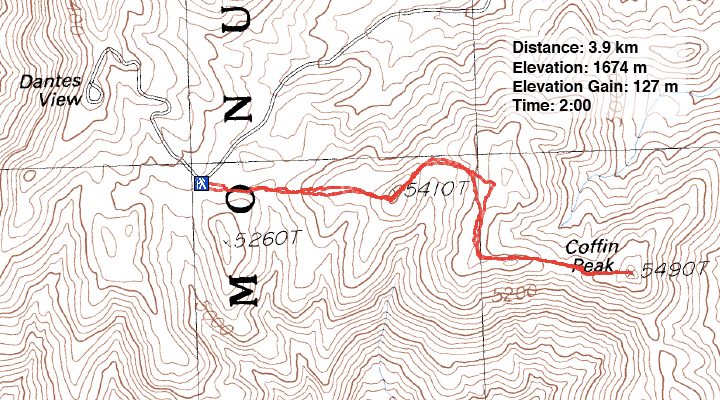 Dantes View (2.4 mi, 5492 ft, 417 ft)