bobspirko.ca | Home | Canada Trips | US Trips | Hiking | Snowshoeing | MAP | About


View from Telescope Peak
Telescope Peak, Bennett Peak and Rogers Peak
Death Valley, California
September 24, 2012
After hiking to the lowest point in Death Valley in April, it was only natural that Dinah and I turn our attention to the highest point there: Telescope Peak. It's merely a hike, but this 3370-metre mountain attracts a lot of attention. And two bumps – Bennett and Rogers Peaks – can be thrown in for a triple-summit day. Trip reports for Telescope Peak abound on the Internet, but we used James Boone's account.
After spending a night at Stovepipe Wells Village, a plain but clean motel, we set off for Telescope's trailhead, about an hour's drive away. But after putting Stovepipe Wells in our rear-view mirror, two and a half hours passed before our boots hit the trail. First, we drove past the turnoff. Driving up Highway 190, we missed Emigrant Road because it wasn't signed. It wasn't long before we realized our error and turned around to find a side road that was simply signed: "Wildrose," a campground, it turns out. The trailhead is about 15 km past Wildrose.
As we drove up the sinuous, paved road, I was surprised to see a spider crawling across it. I don't normally get excited when – or maybe I should say "if" – I see a bug on the road, but this one was the size of the palm of my hand: a desert tarantula. (The tarantula season, I learned later, had started early this year.) I asked Dinah, who was driving, to stop and back up. Dinah hates spiders so she stayed in the car while I moved the huge spider off the road and took some photos.
We didn't stop again until we reached the charcoal kilns 2.5 km before the trailhead. These must-see mining relics date back to the late 1800s. After a quick visit, we got back into our rental SUV, a Nissan Rogue.
The Rogue with its high clearance admirably handled the 3 km of rough gravel road preceding the kilns, but after the kilns, the road steepened and became filled with loose rocks. A sign recommended four-wheel drive, but we heard of sedans driving up this section, so we were confident our AWD SUV would have no trouble. We were wrong. On a steep section, we stopped to see how best to get around a rut more than a foot deep, and the rogue – and that is what it was – refused to climb! The wheels didn't spin and the motor didn't roar when I floored it. We spent several minutes trying to drive up, only to slide backwards and nearly went off the road for our efforts. Eventually we quit and backed down the road to a pullout where we parked. We hiked one kilometre up the road to the trailhead at Mahogany Flats Campground.
From Mahogany Flats, the trail gradually ascends through a forest before breaking out on a semi-open slope. Left is Badwater Basin; Telescope Peak sits far ahead. We plodded to Arcane Meadows, the saddle between Bennett and Rogers Peaks, and followed the trail around the east side of Bennett to the Bennett-Telescope col.
Unfortunately, yesterday's winds left particles suspended in the air, clouding the scenery beyond a few miles. We probably would have enjoyed hiking above the treeline if the haze hadn't obscured distant peaks and ranges, but we found the 4 km hike from the Meadows to the switchbacks uninspiring. Things became more interesting after the first two switchbacks when we fled the trail and followed the ridgeline. It was more enjoyable, faster than the switchbacks, and intermittent trails eased the way up. We especially enjoyed the gnarled bristlecone pines here. After a steep hike to the false summit, we regained the trail and followed it to the top of Telescope Peak.
We spent half an hour on the summit before heading back. Of course, we ascended both Bennett Peak and Rogers Peak – about a 120-m gain for each – although they could add nothing to the sights from Telescope. Moreover, towers, solar arrays, tanks and buildings crowded the summit of Rogers Peak making it impossible to enjoy a panoramic view.
By the time we summited Rogers, we were ready to call it a day. We still had to hike back down the trail and the road to our SUV, and we had a four-hour drive back to Las Vegas. With its long drive, rough road, and monotonous trail, Telescope Peak isn't a mountain we're likely to do again, but we're glad we climbed it. Not only is it a popular peak, it's also one of the LVMC Classic Peaks.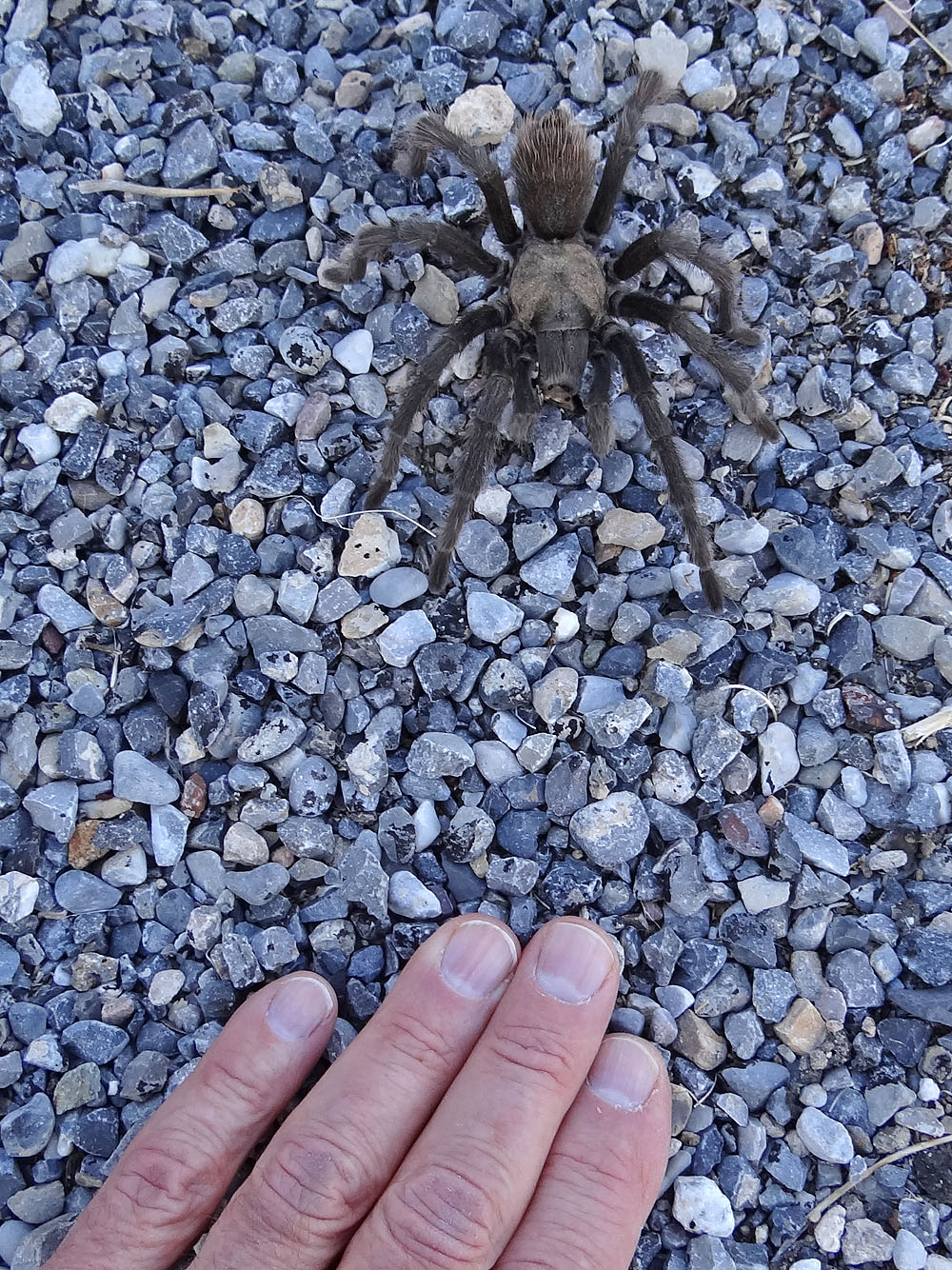 While driving to the trailhead, I spotted this desert tarantula crossing the road
(mouse over for a close-up)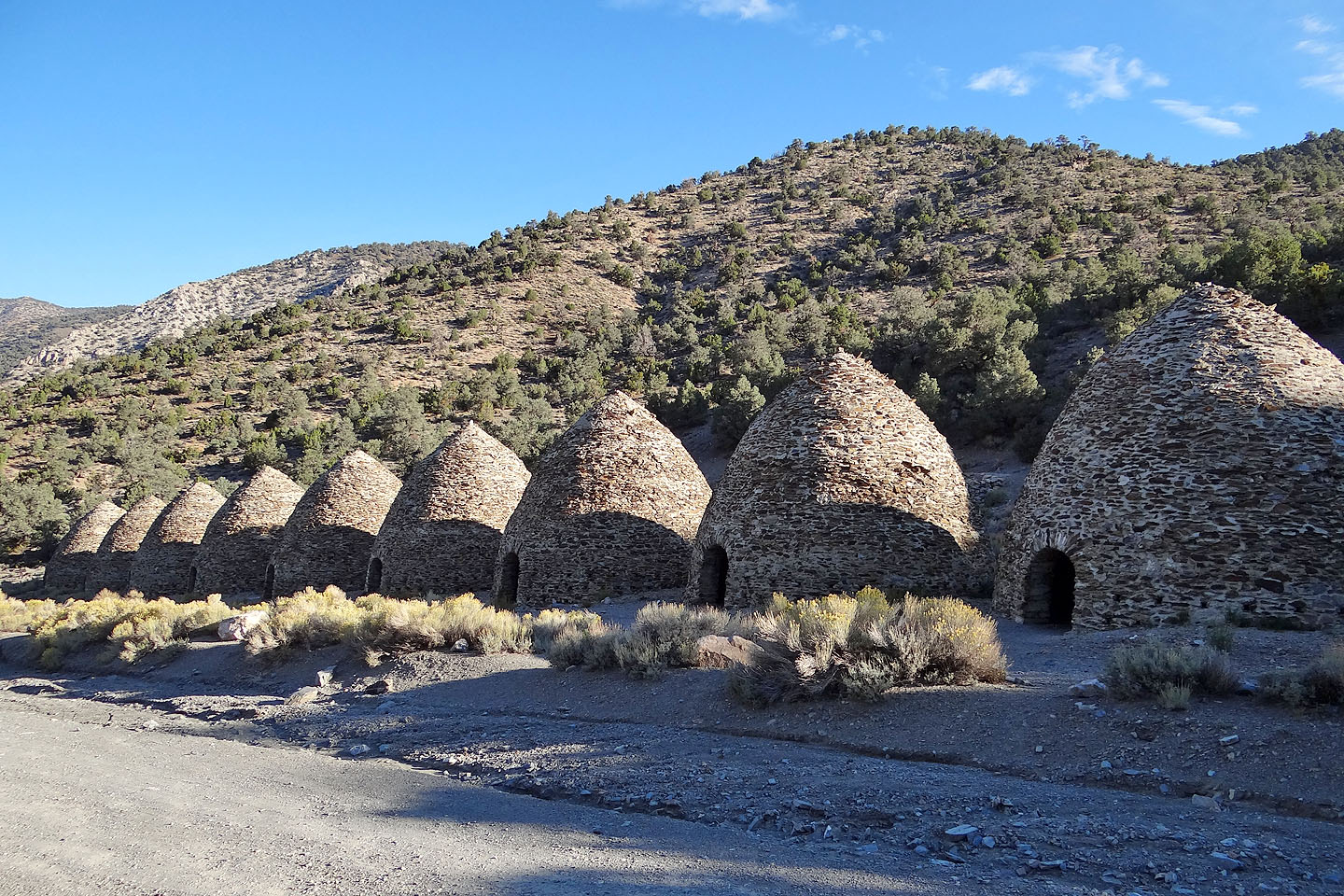 The charcoal kilns are 2.5 km before the trailhead (mouse over for a close-up)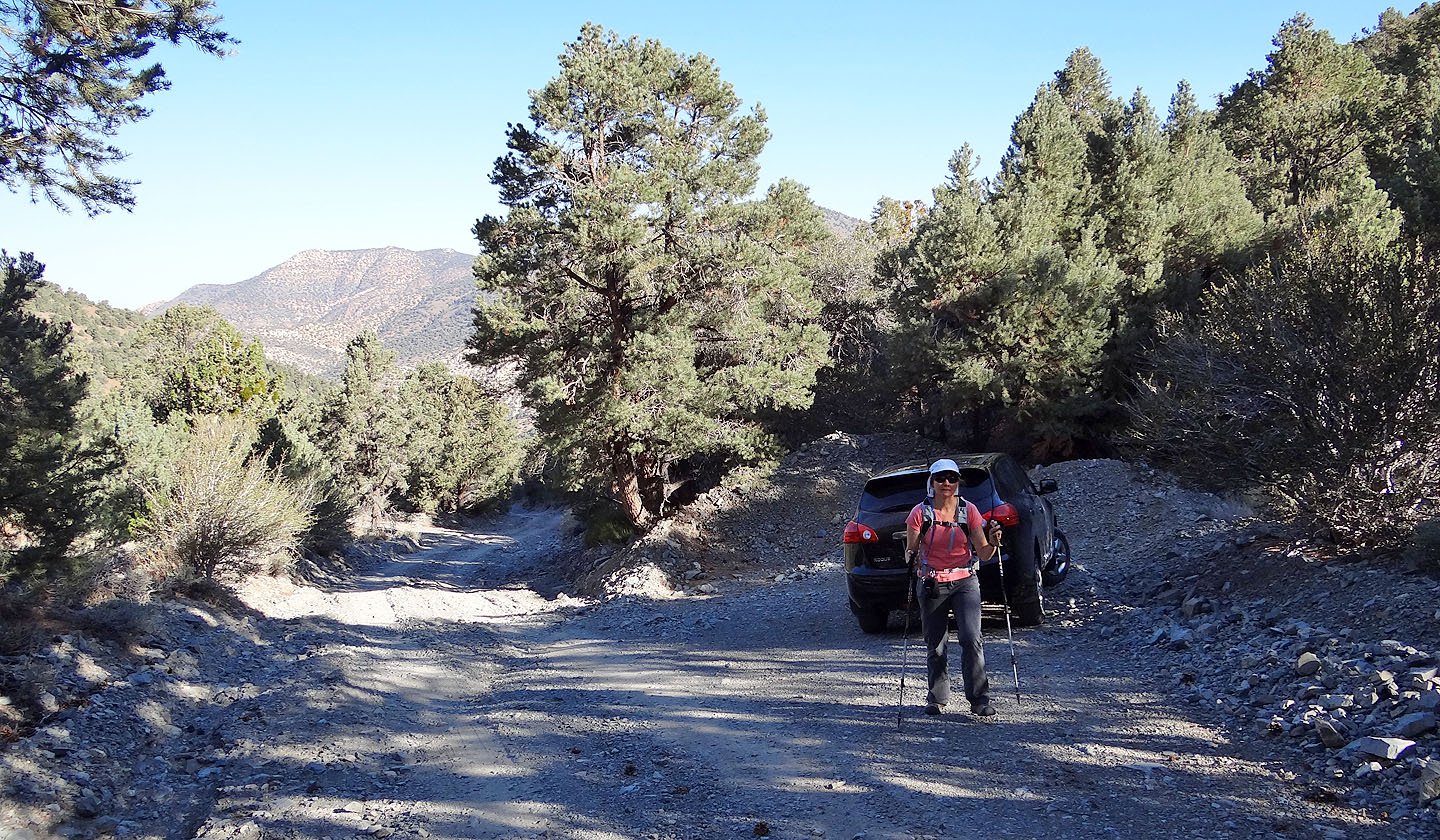 We started 1 km before the trailhead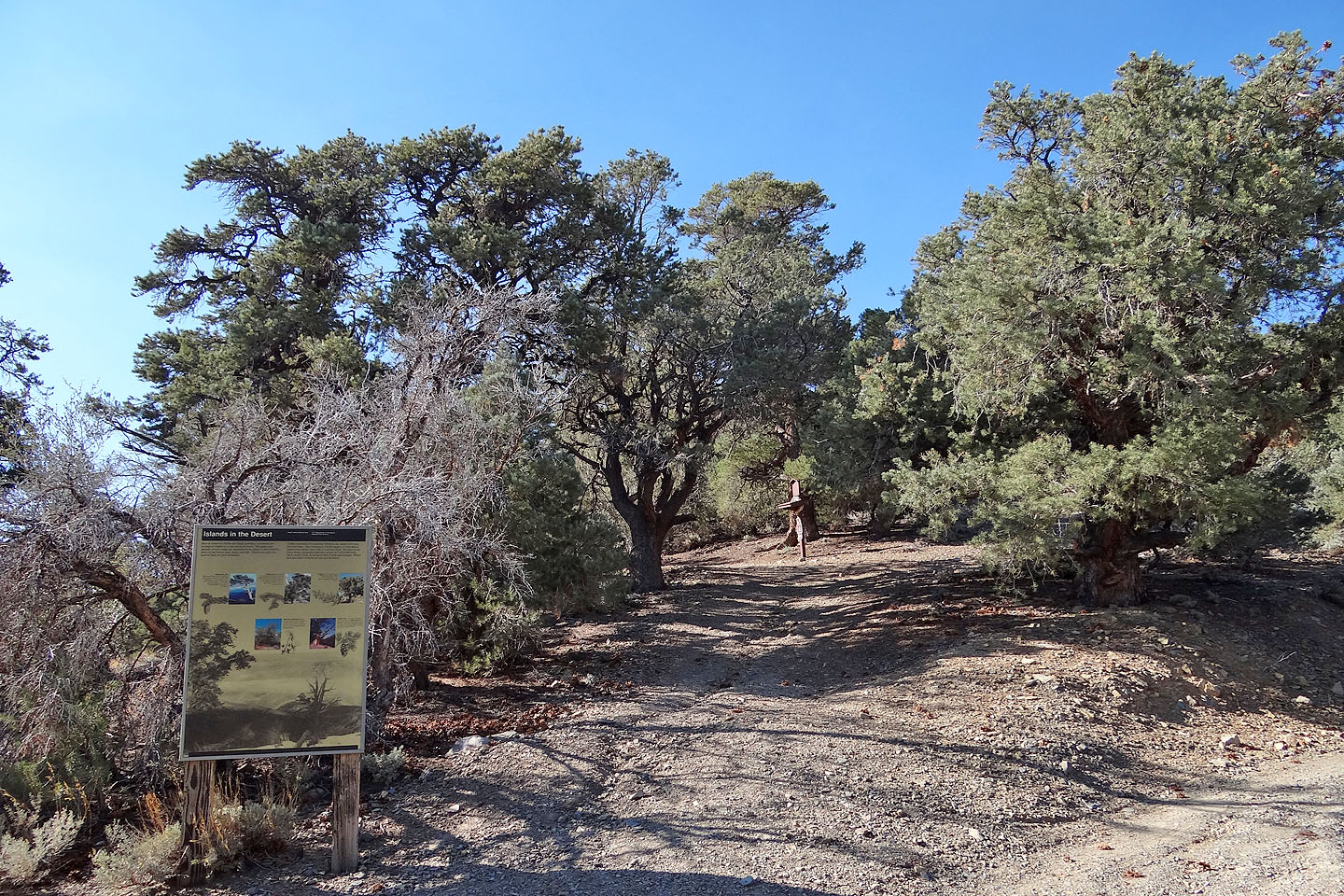 Mahogany Flats Trailhead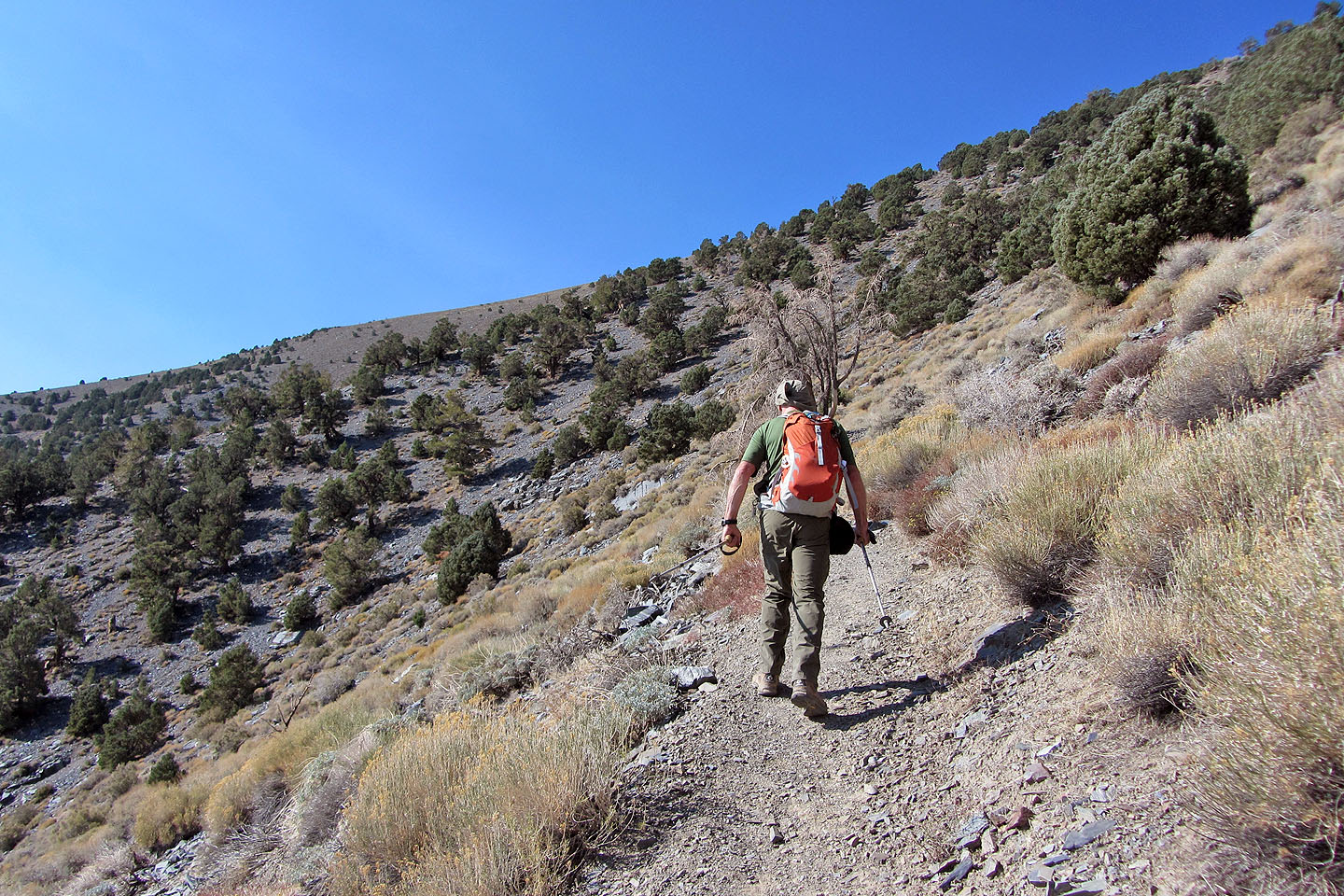 The trail after climbing out of the trees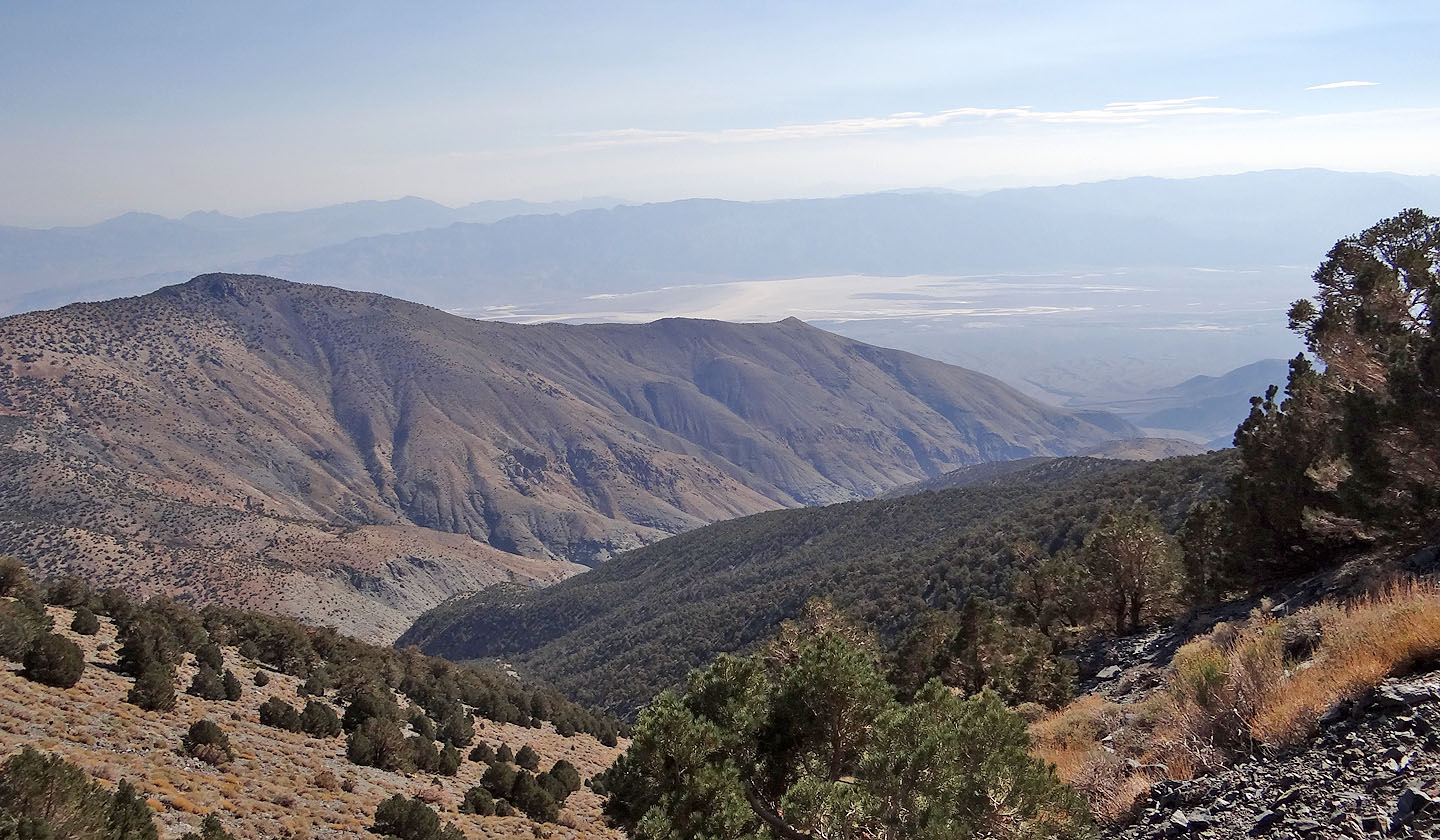 The view east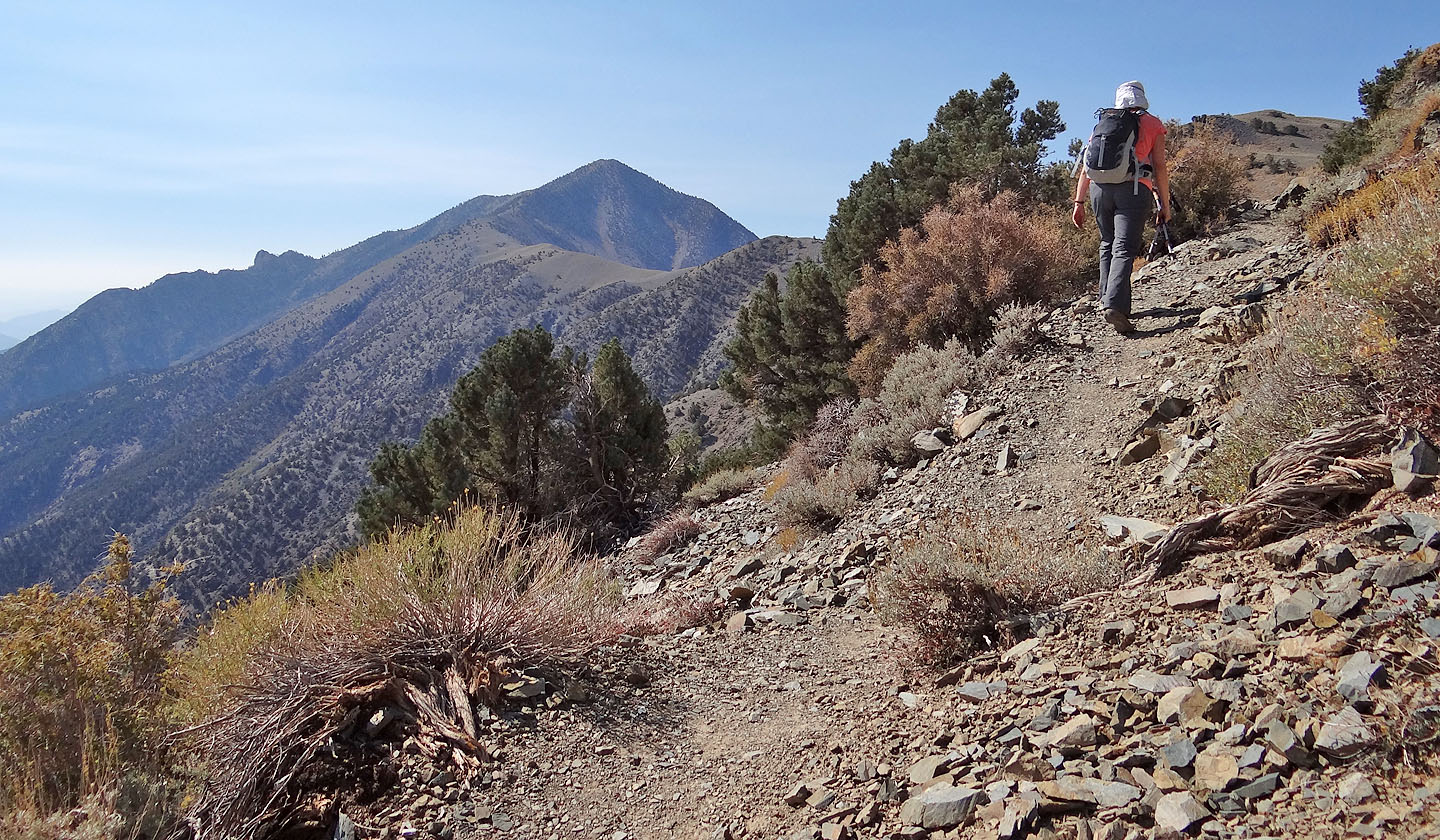 After we turned a corner, Telescope Peak came into view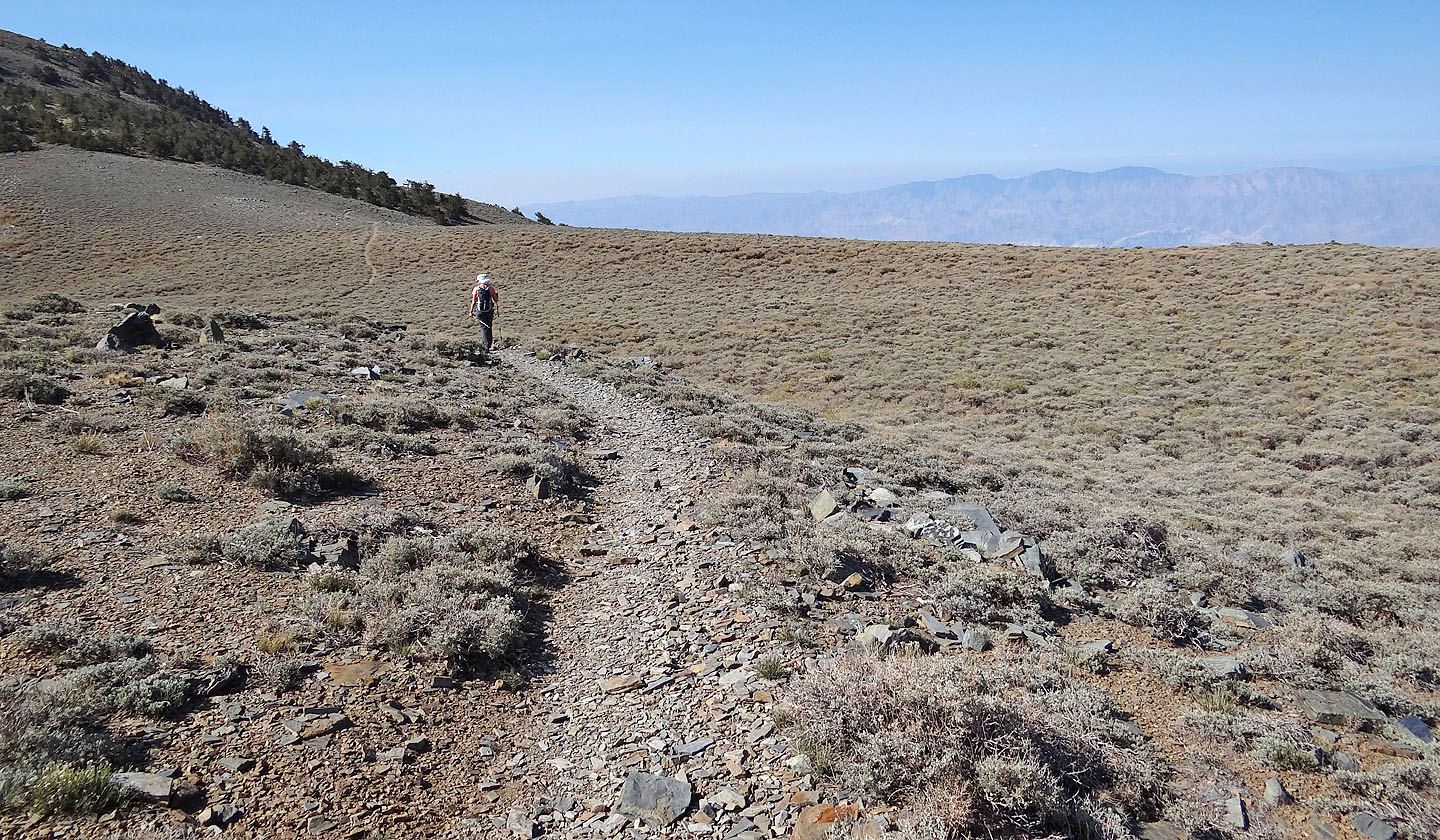 Arcane Meadows, the saddle between Bennett and Rogers Peaks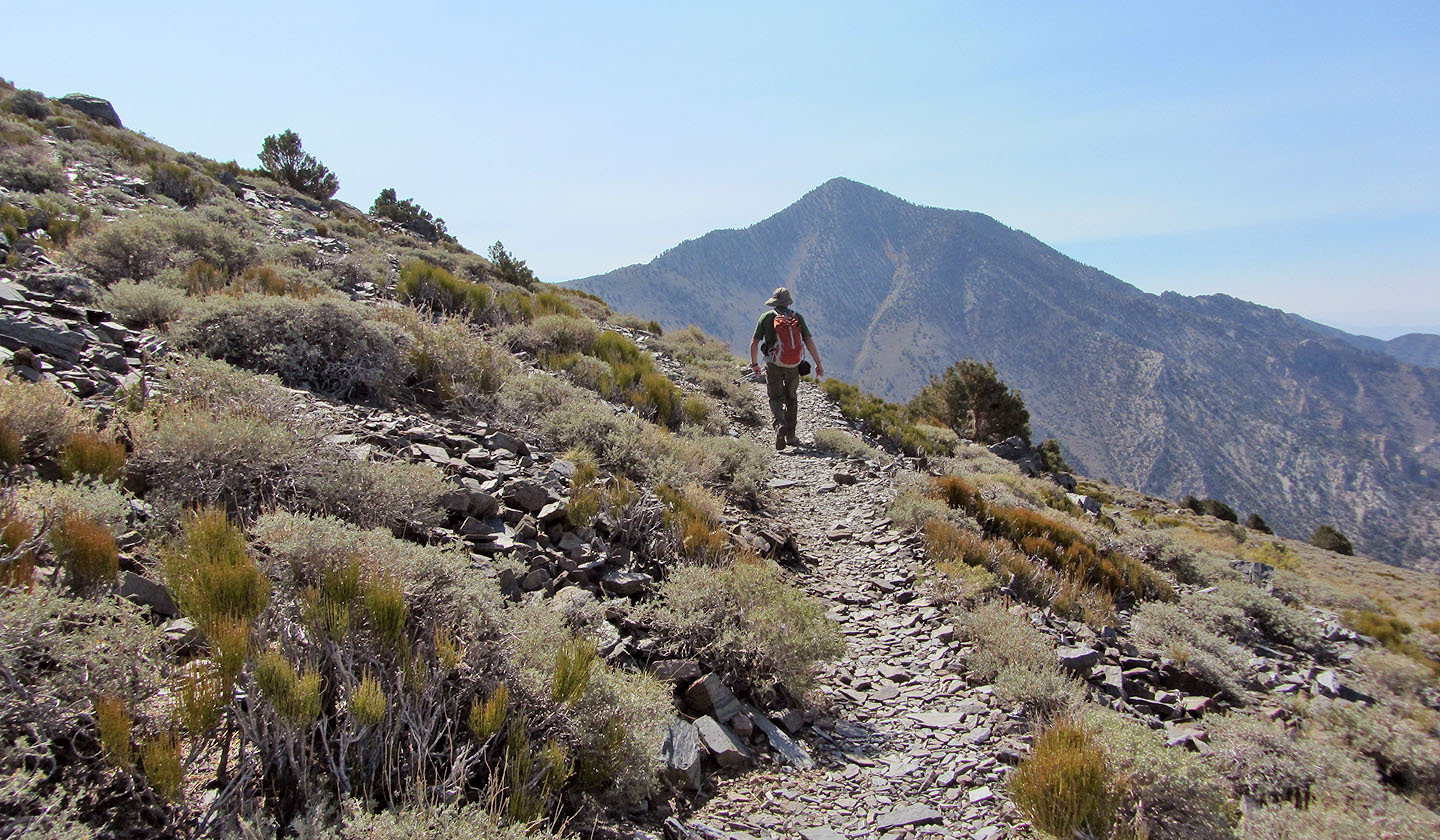 After going around Bennett Peak, Telescope Peak appears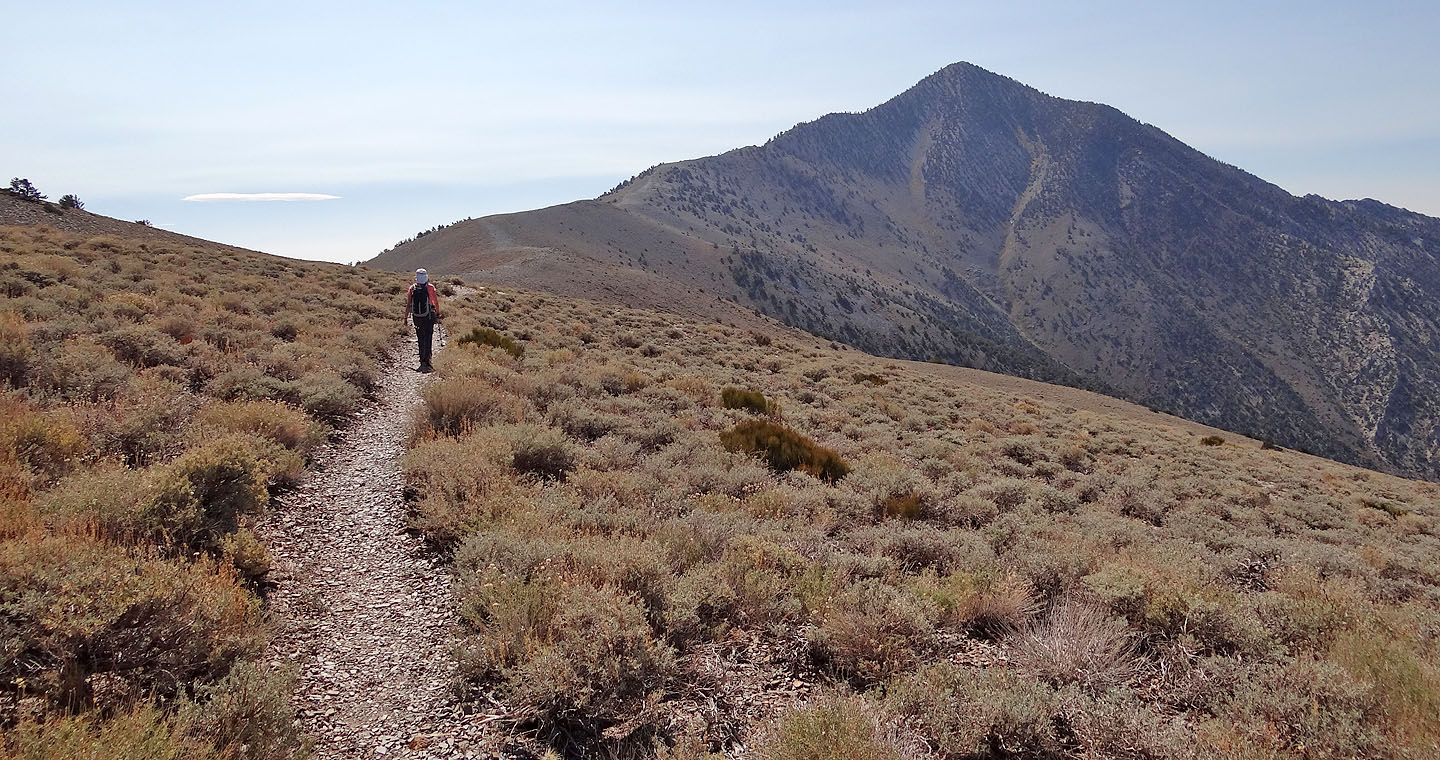 Heading to the Bennett-Telescope col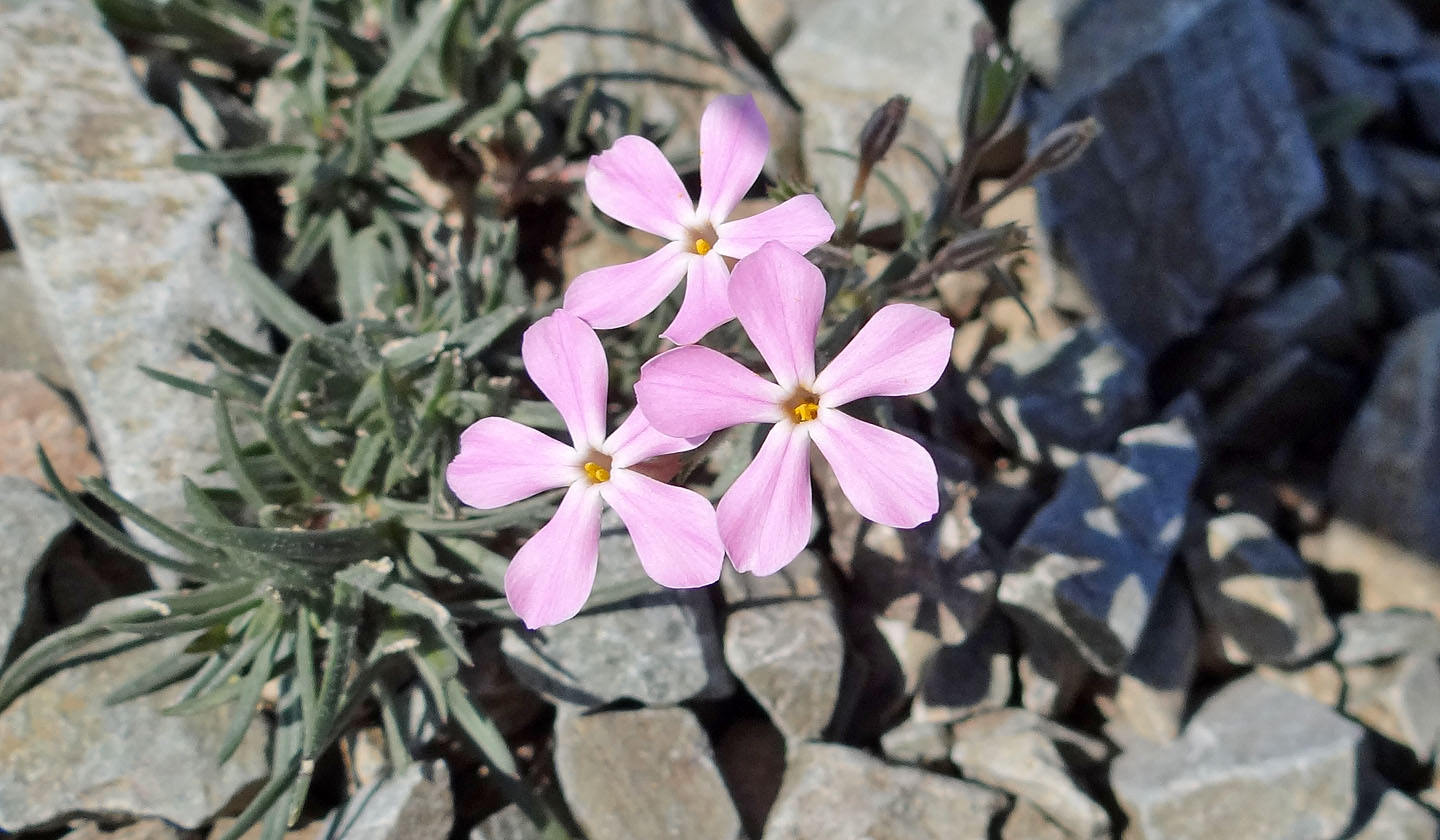 Pink flower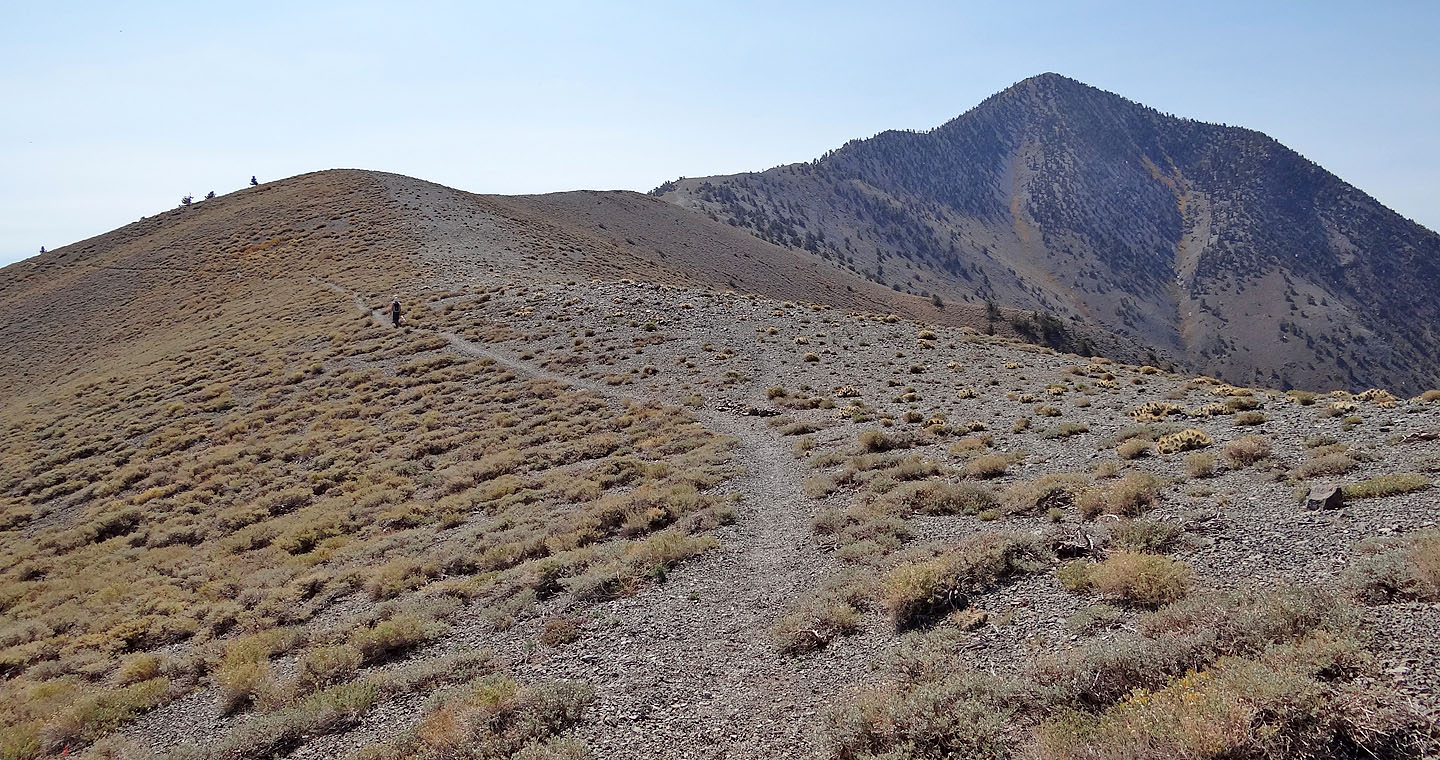 The trail continues along the west side of the ridge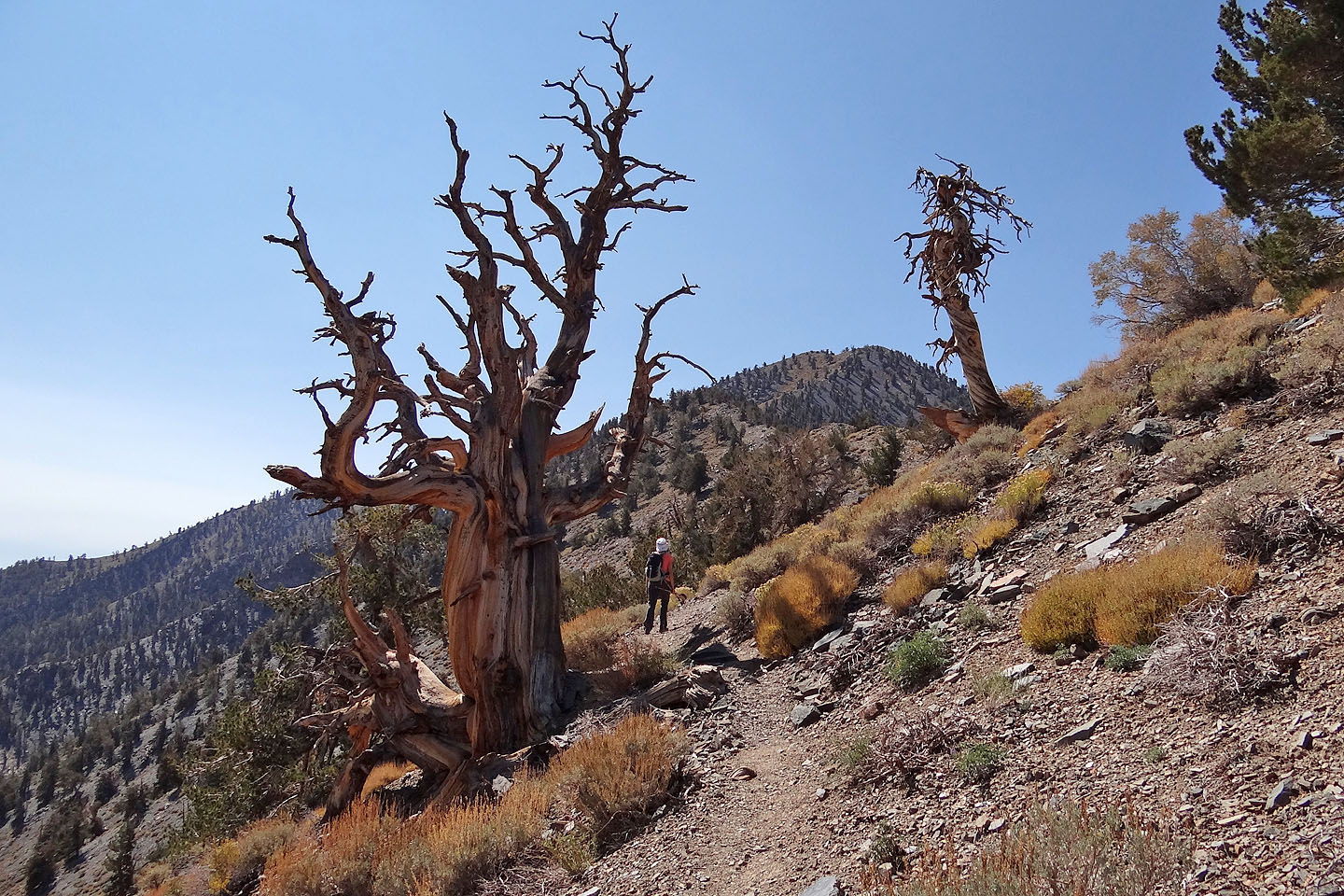 False summit ahead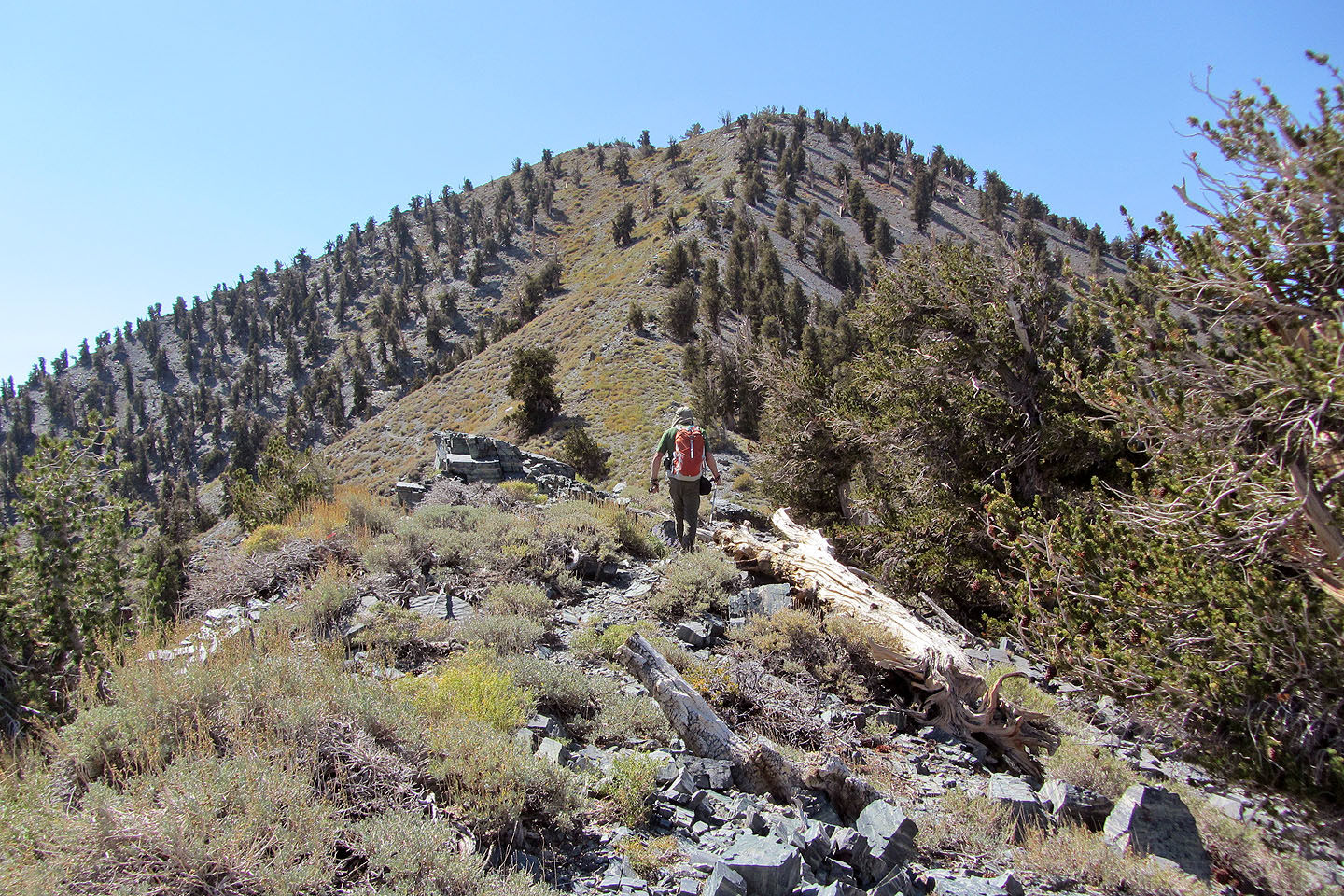 On the ridge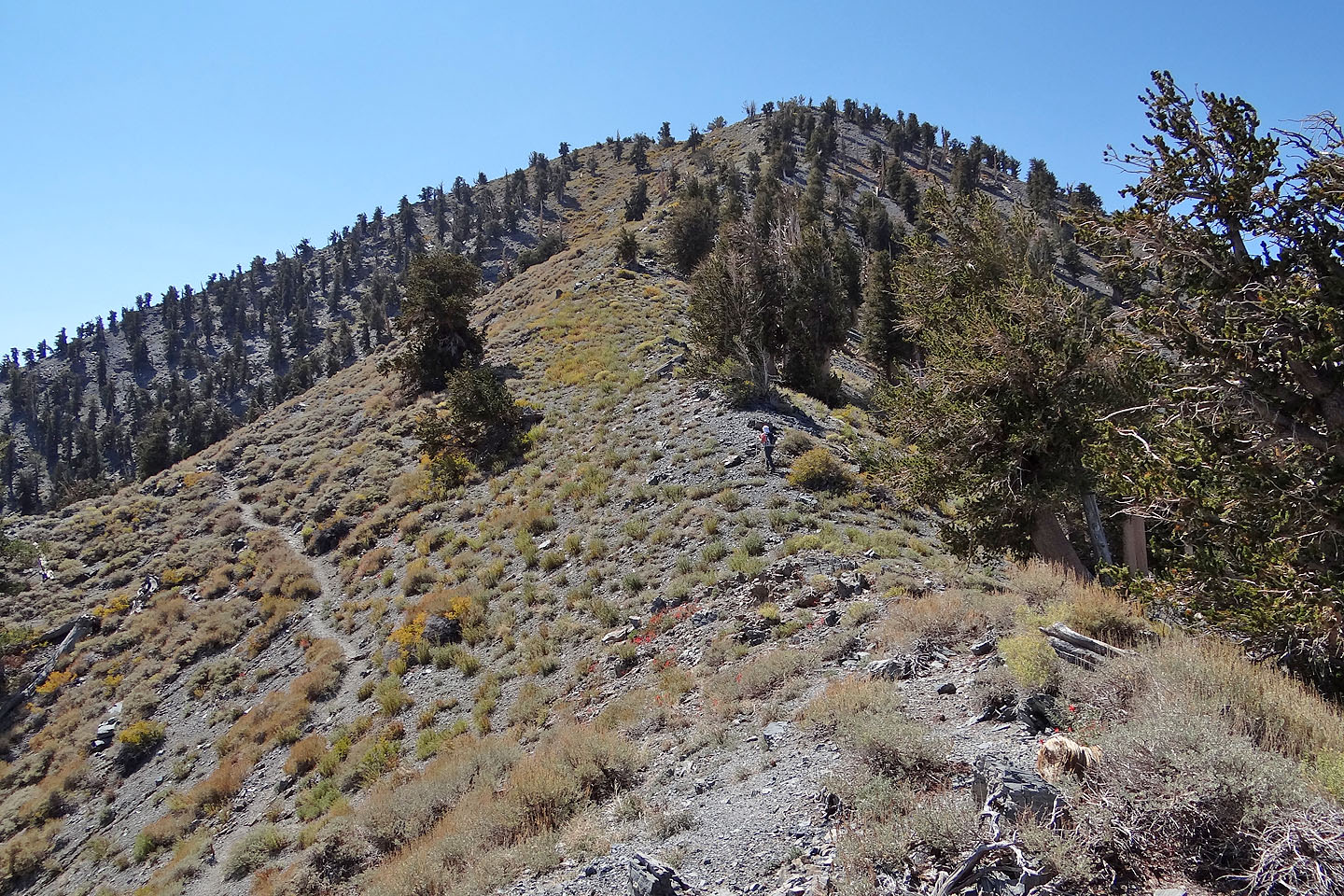 The trail switchbacks left of the ridgeline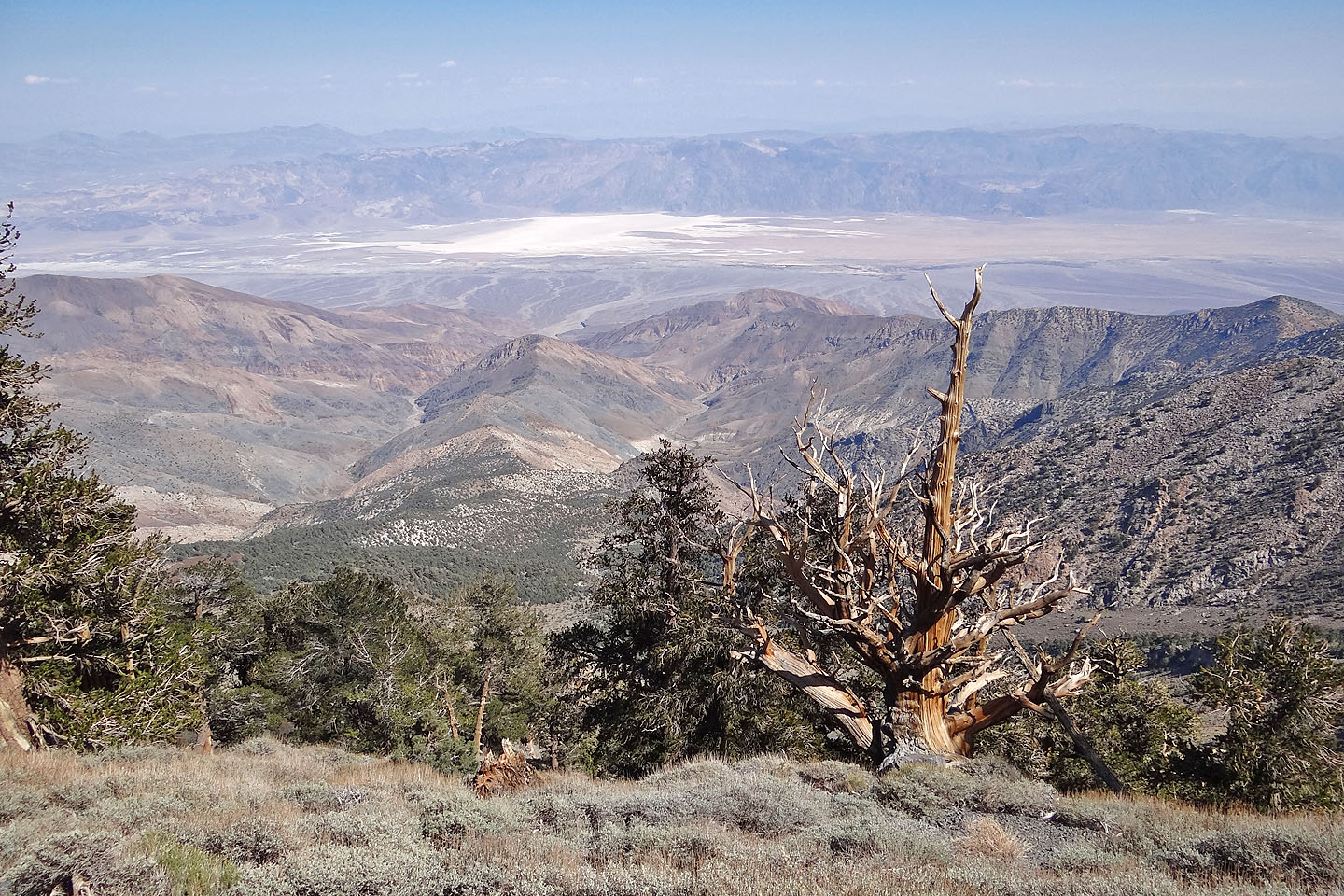 Badwater Basin, lowest point of land in the Western Hemisphere (mouse over to zoom in)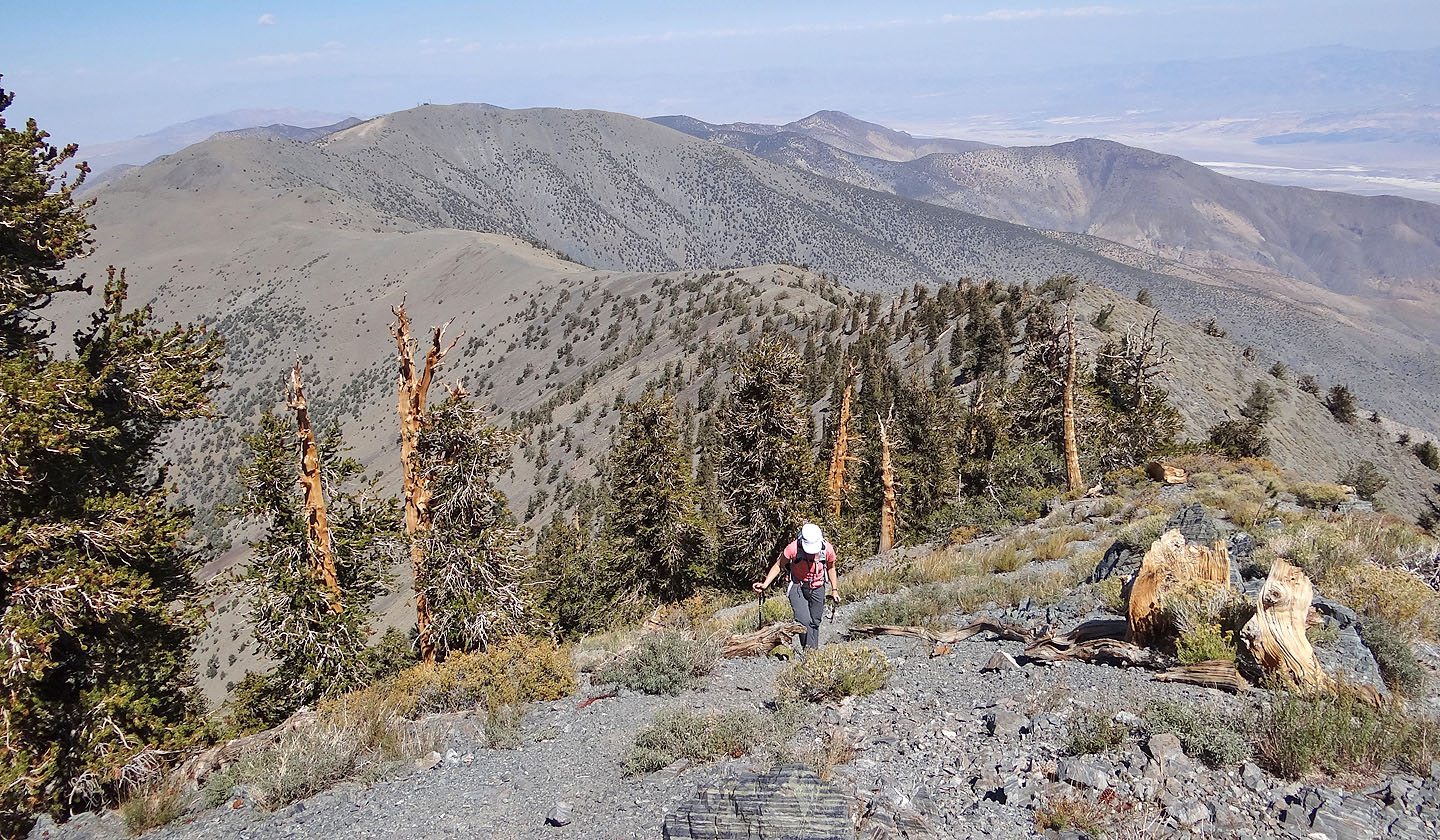 Looking back along the ridge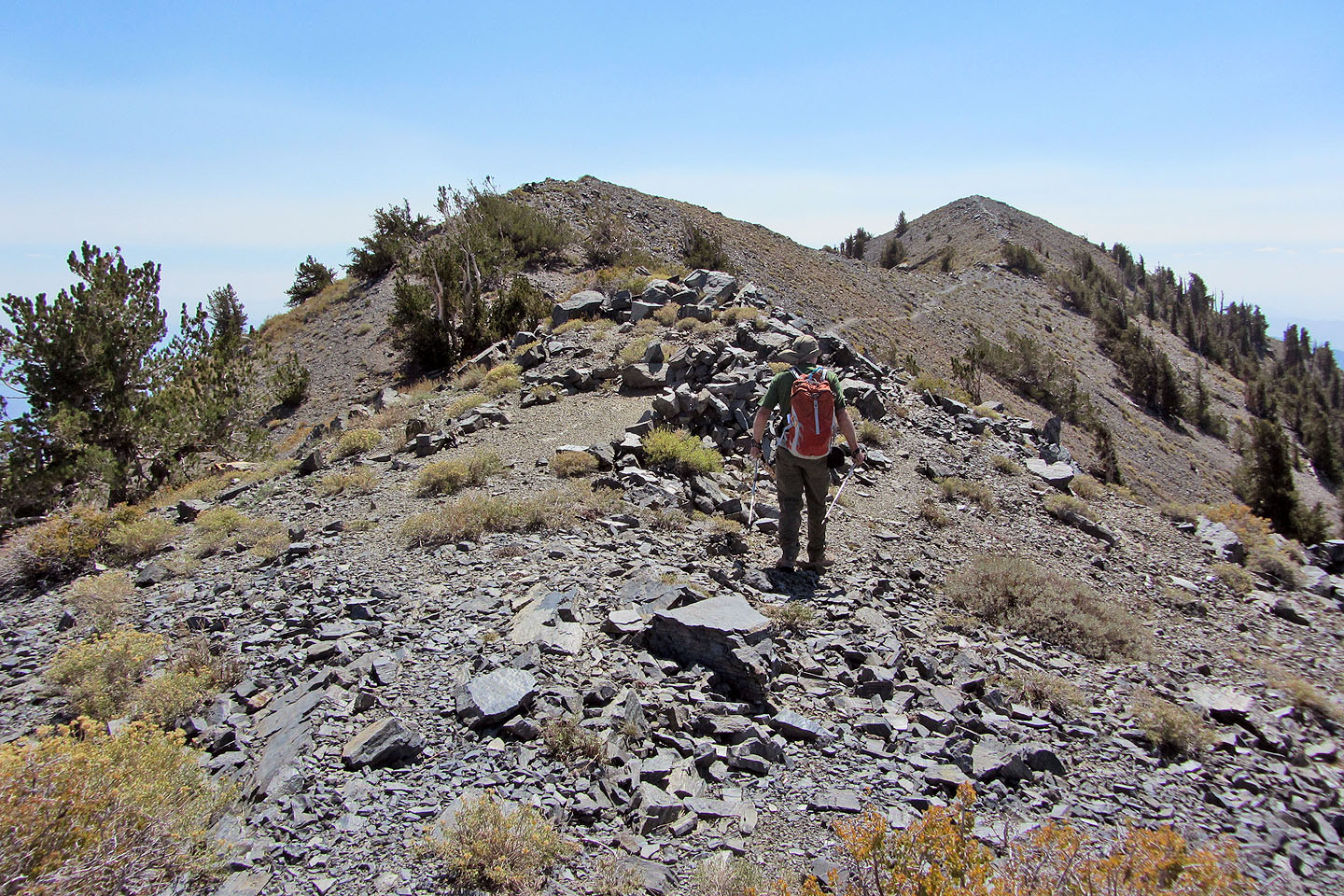 The true summit from the false summit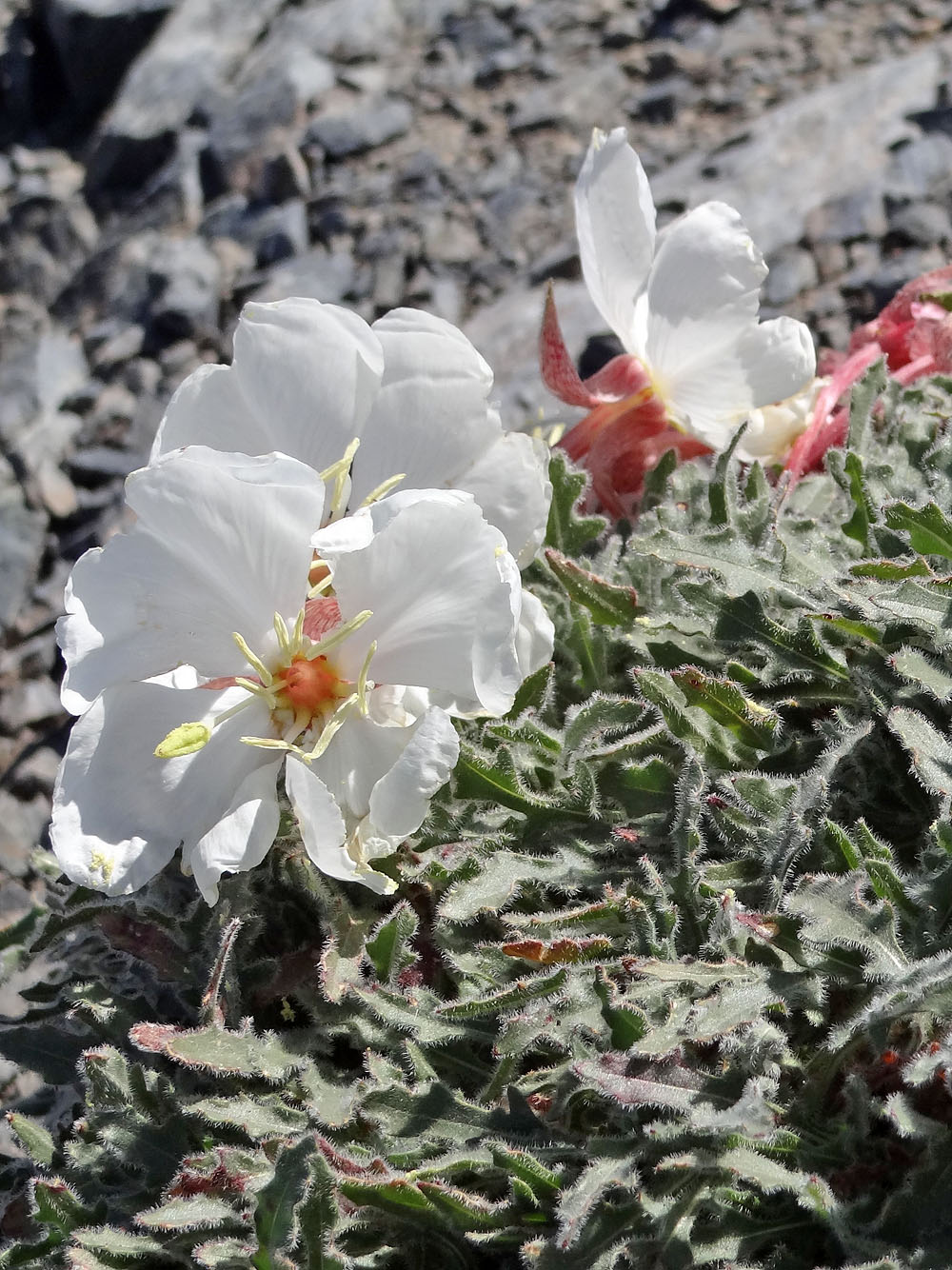 Evening primrose blooming just below the 3370-metre summit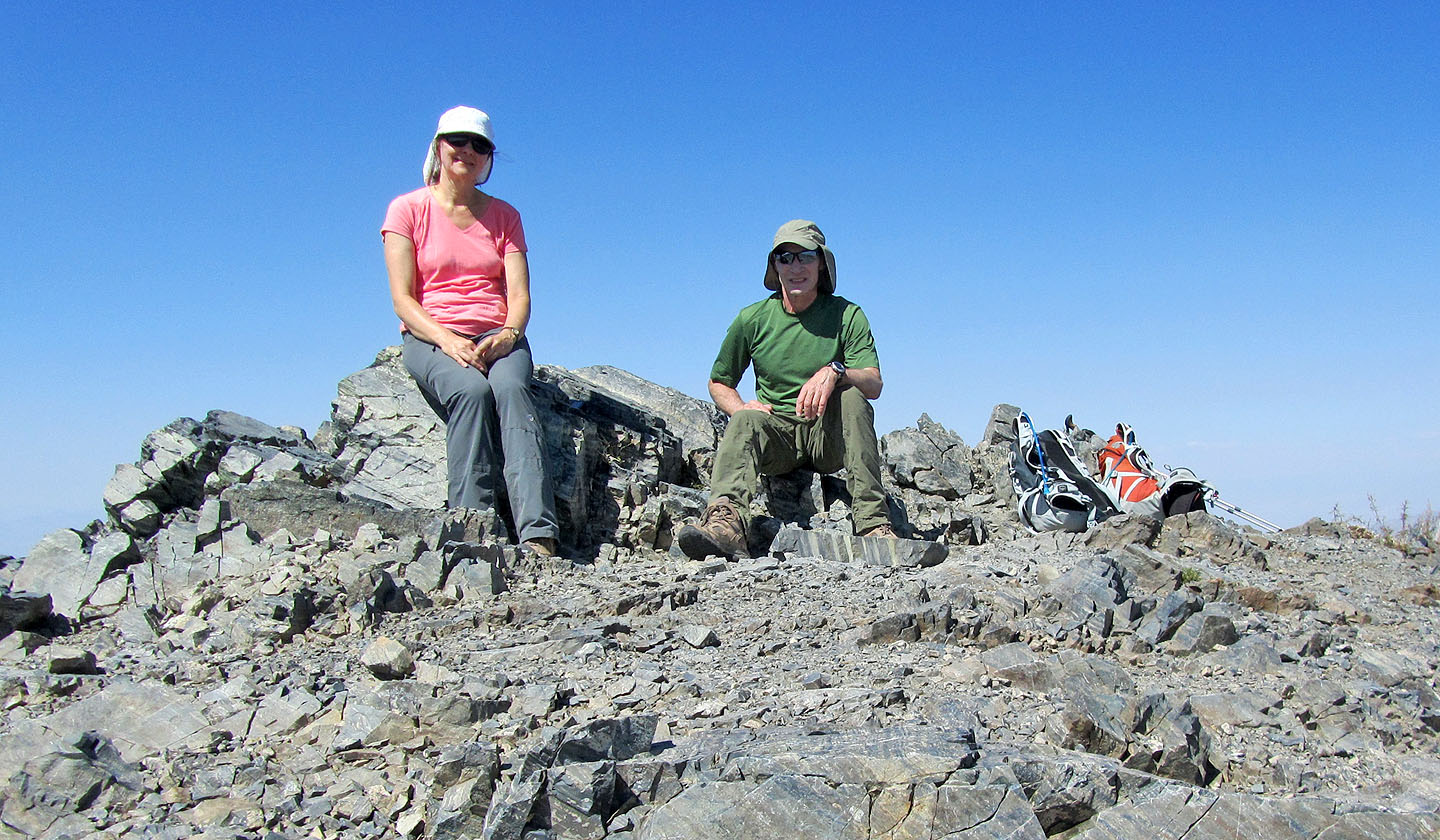 On Telescope's summit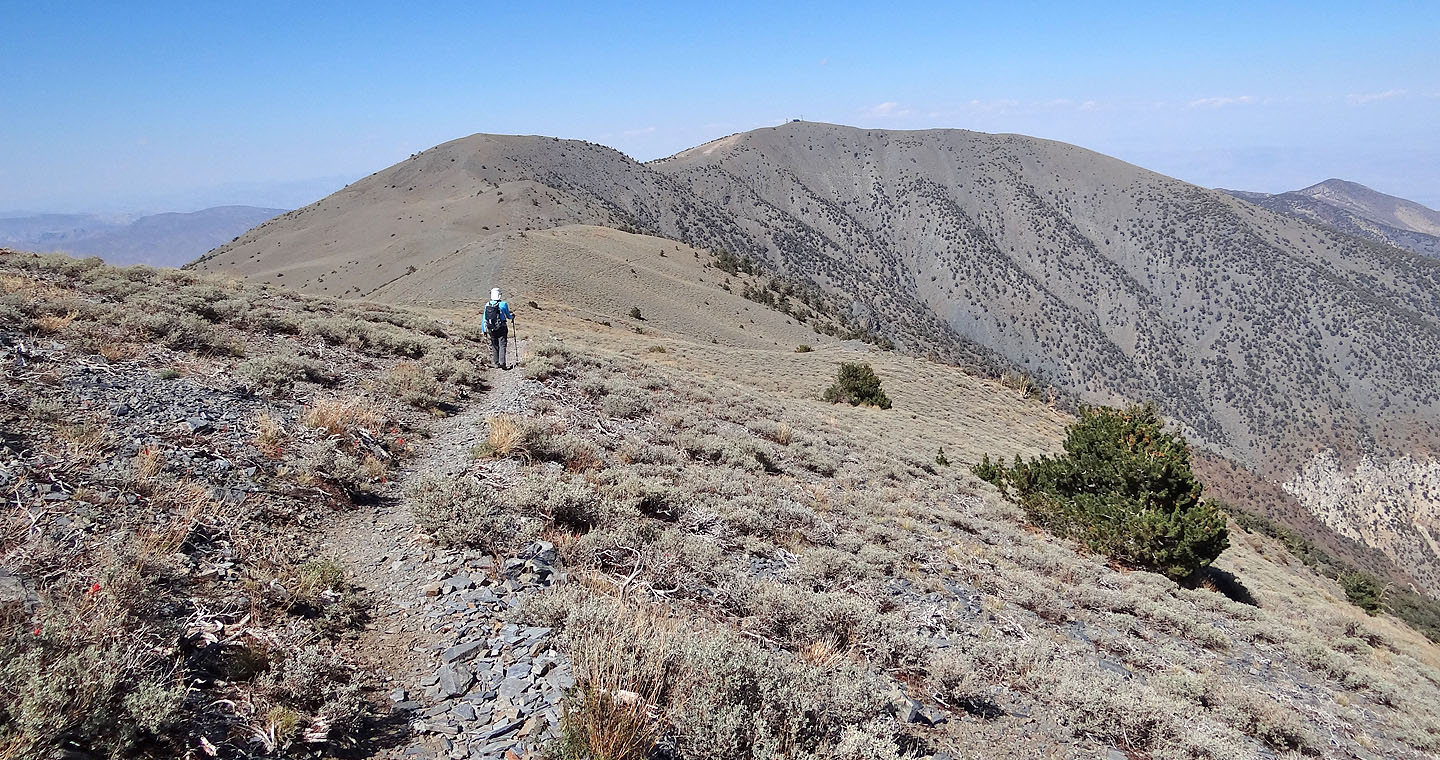 Heading to Bennett and Rogers Peaks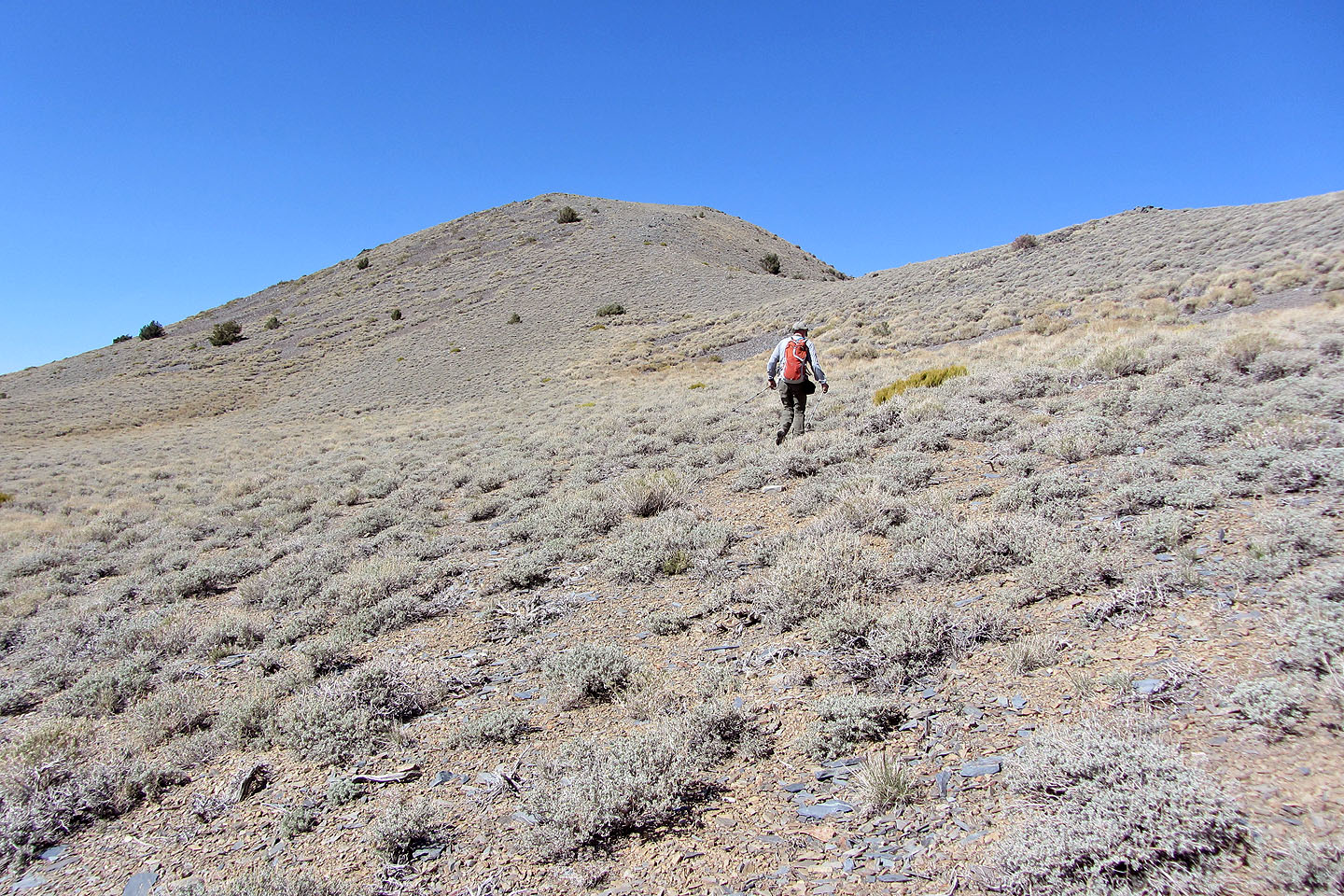 Starting up Bennett Peak after leaving the trail (mouse over to look back at Telescope Peak)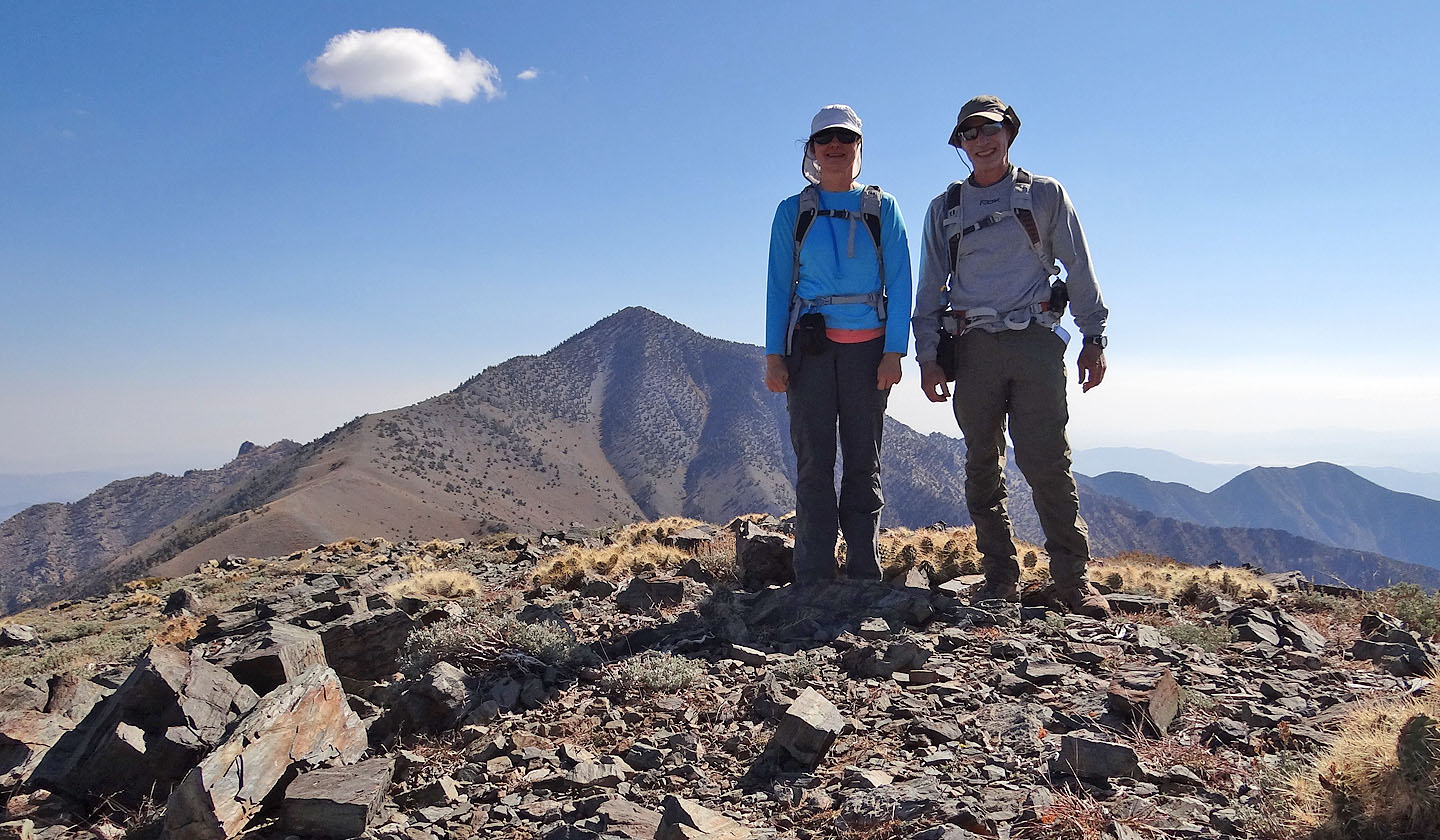 On the summit of Bennett Peak


View from Bennett Peak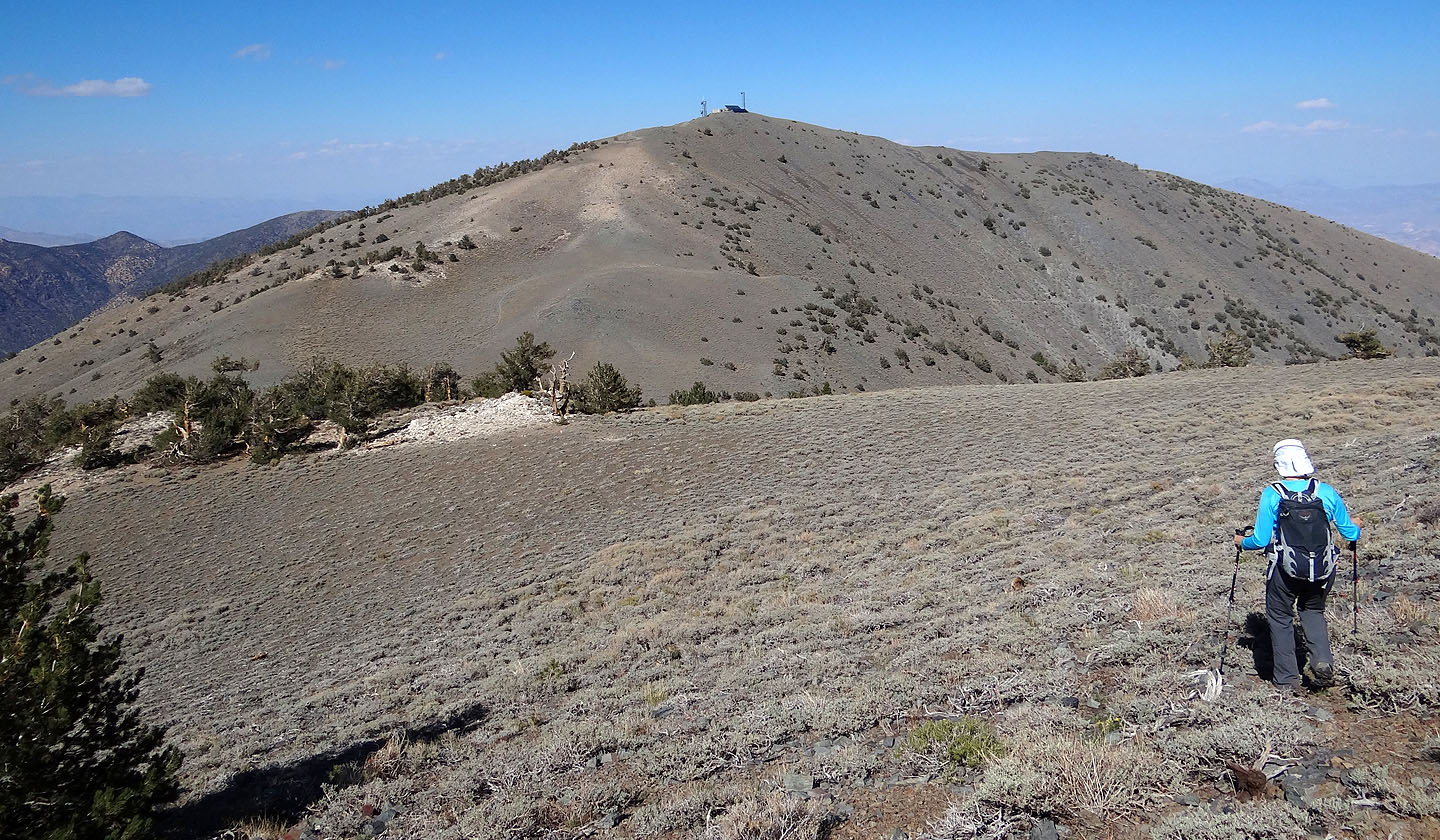 On to Rogers Peak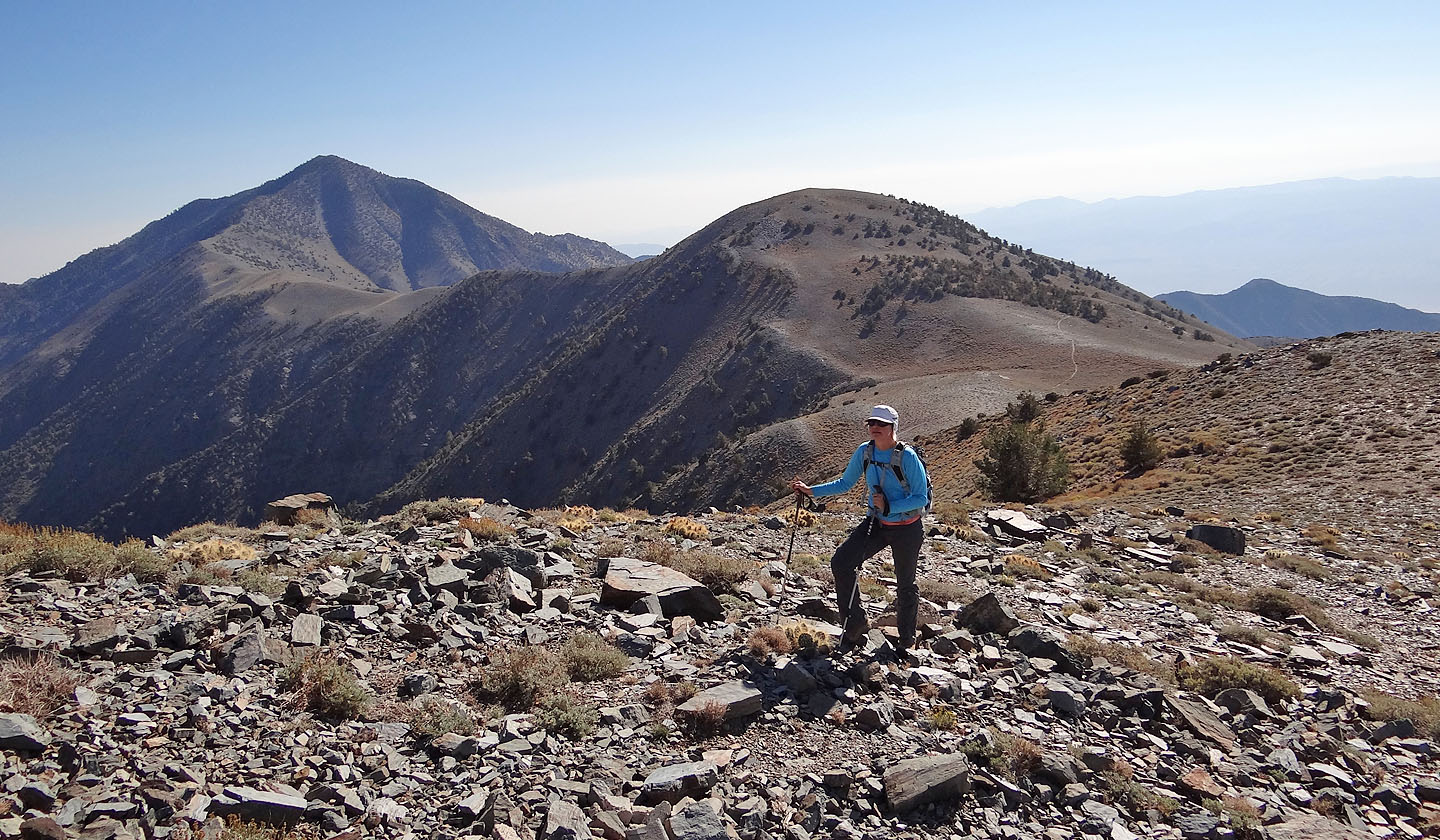 Looking back at Telescope and Bennett as we climb Rogers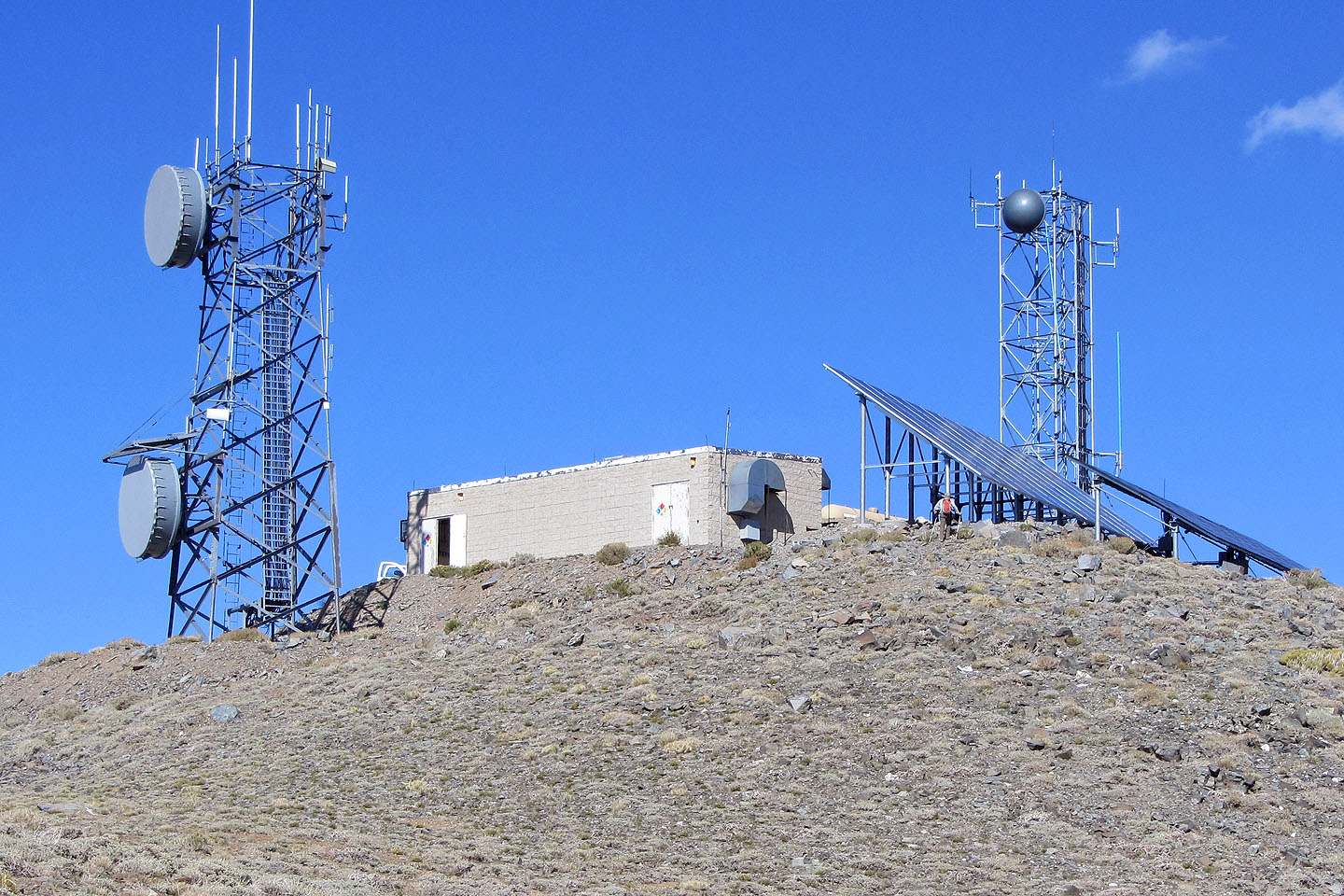 Arriving at the top of Rogers Peak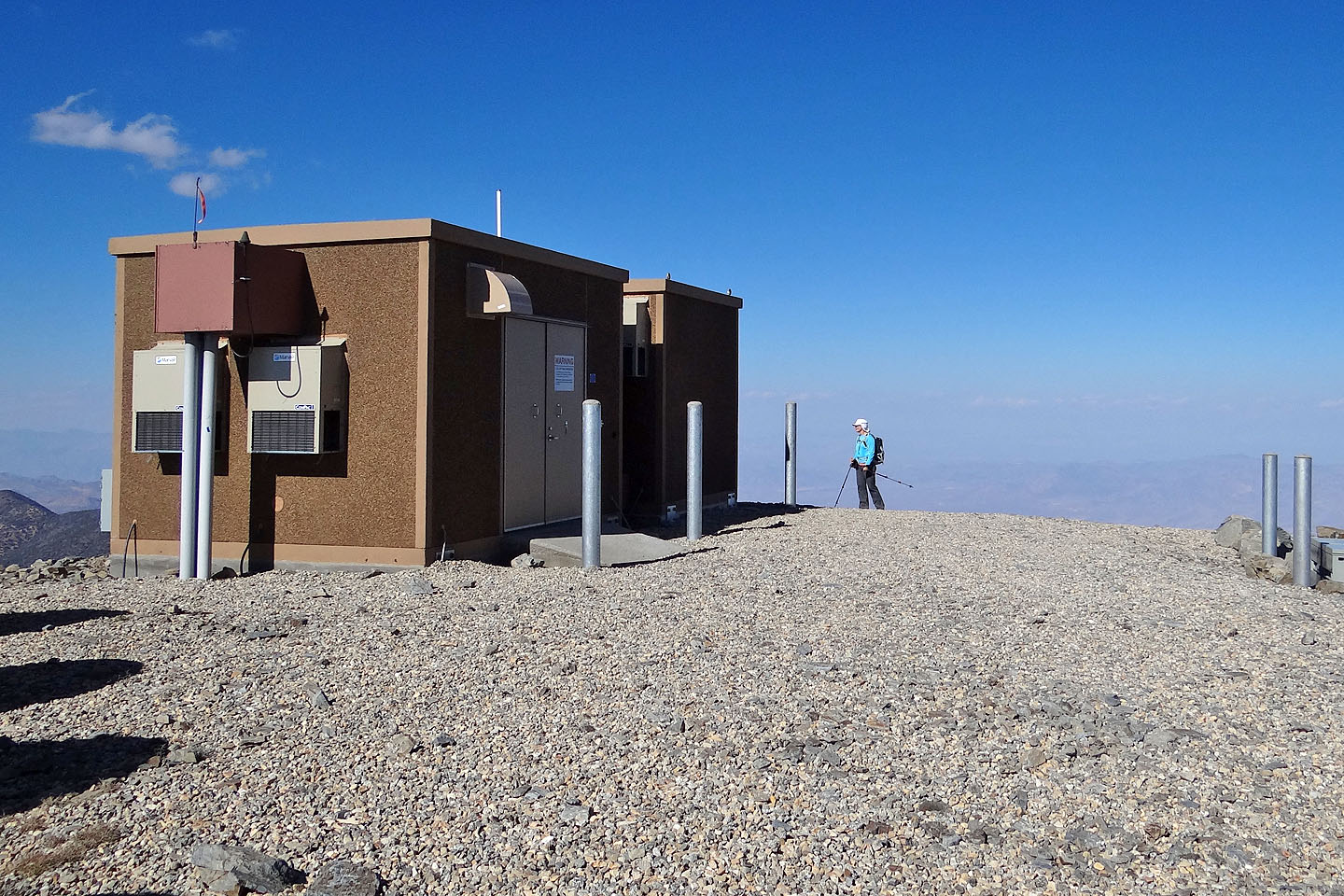 On the summit of Rogers for what it's worth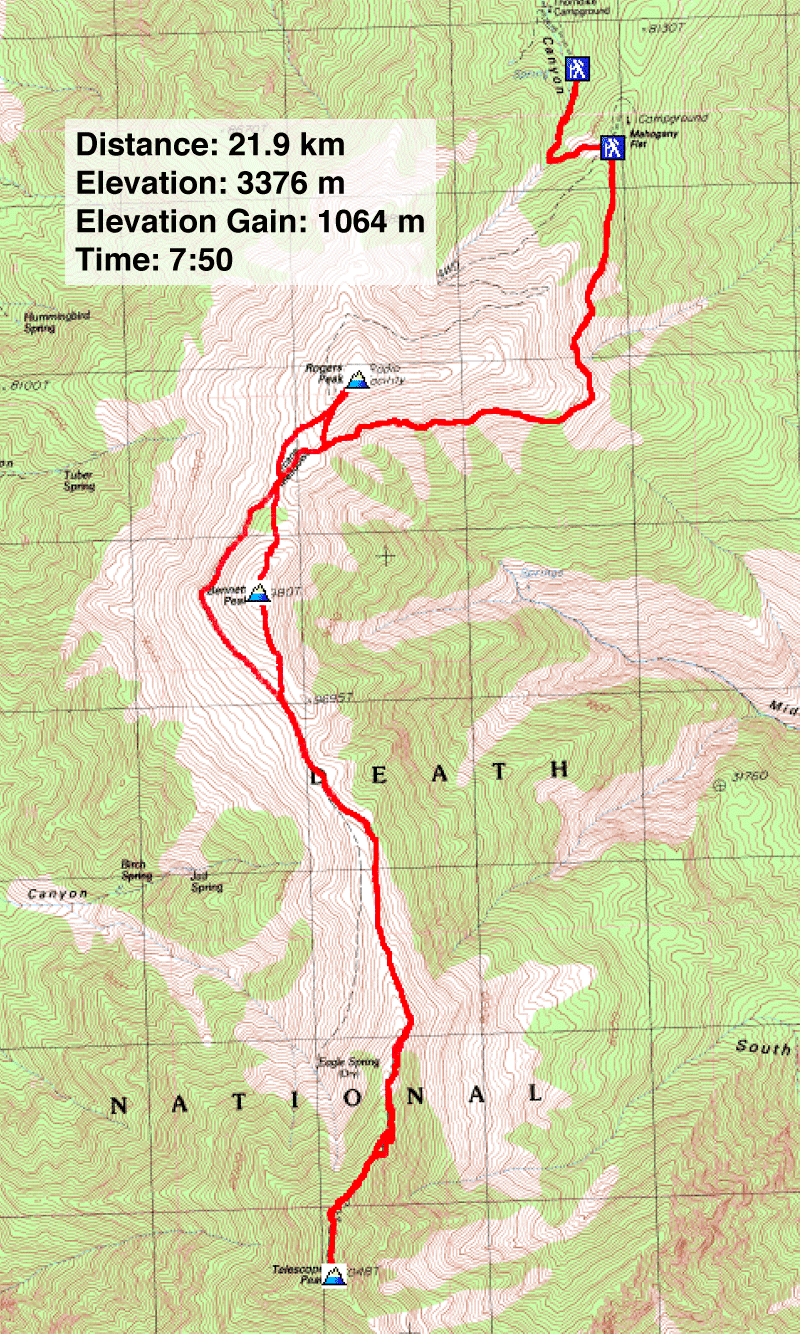 Telescope Peak Topo (13.6 miles, 11,076 ft, 3,491 ft)