bobspirko.ca | Home | Canada Trips | US Trips | Hiking | Snowshoeing | MAP | About
Bryon Hill (Attempt)
Crowsnest Pass, Alberta
February 23, 2008
With snow forecasted in the Rockies in the west, Dinah and I made a last-minute decision to head south to Crowsnest Pass where the weather appeared more favourable. We planned to hike up Byron Hill in the Front Range, but we were surprised by the amount of snow in the area. Fortunately we had brought along our snowshoes.
After crossing Byron Creek, we started up what turned out to be the wrong road. Realizing something was wrong, we soon left the road and went up the northwest ridge. The ridge leads to Byron Hill, but it was a trying affair with bushwhacking and elevation loss. Nonetheless, the difficulties were forgotten when we reached open sections where we could take in the views.

We had chosen the right area as we had blue sky and the nearby mountains looked striking under snow. Farther west, the mountains were hidden under clouds.
The temperature was well above freezing and snow constantly stuck to the bottoms of our snowshoes. Climbing with a few extra pounds on our feet was a slow, tiring experience, and it was evident we would not be able to reach the summit. It was two kilometres away when we turned around. As well, we had reached a high point (1688 m, 450 m gain), and to continue we would lose 100 m of elevation.
On the return when we had almost reached our car, I stopped to do a little exploring. I discovered why we had taken the wrong road. A house with a large yard straddles the correct road (apparently the house was built after the hiking guidebook was written). To reach the road, one has to go behind the house (fenced yard with a "No Trespassing" sign) and climb up a slope. From below, however, there is no evidence there is a road.
Now that we know the approach, we'll return to try it again sometime. If we do it in snowshoes, we'll be sure it's below freezing so we don't have difficulties with snowballing on our snowshoes!
Postscript: Because of privatization, I hiked up Byron Hill using another route in 2013.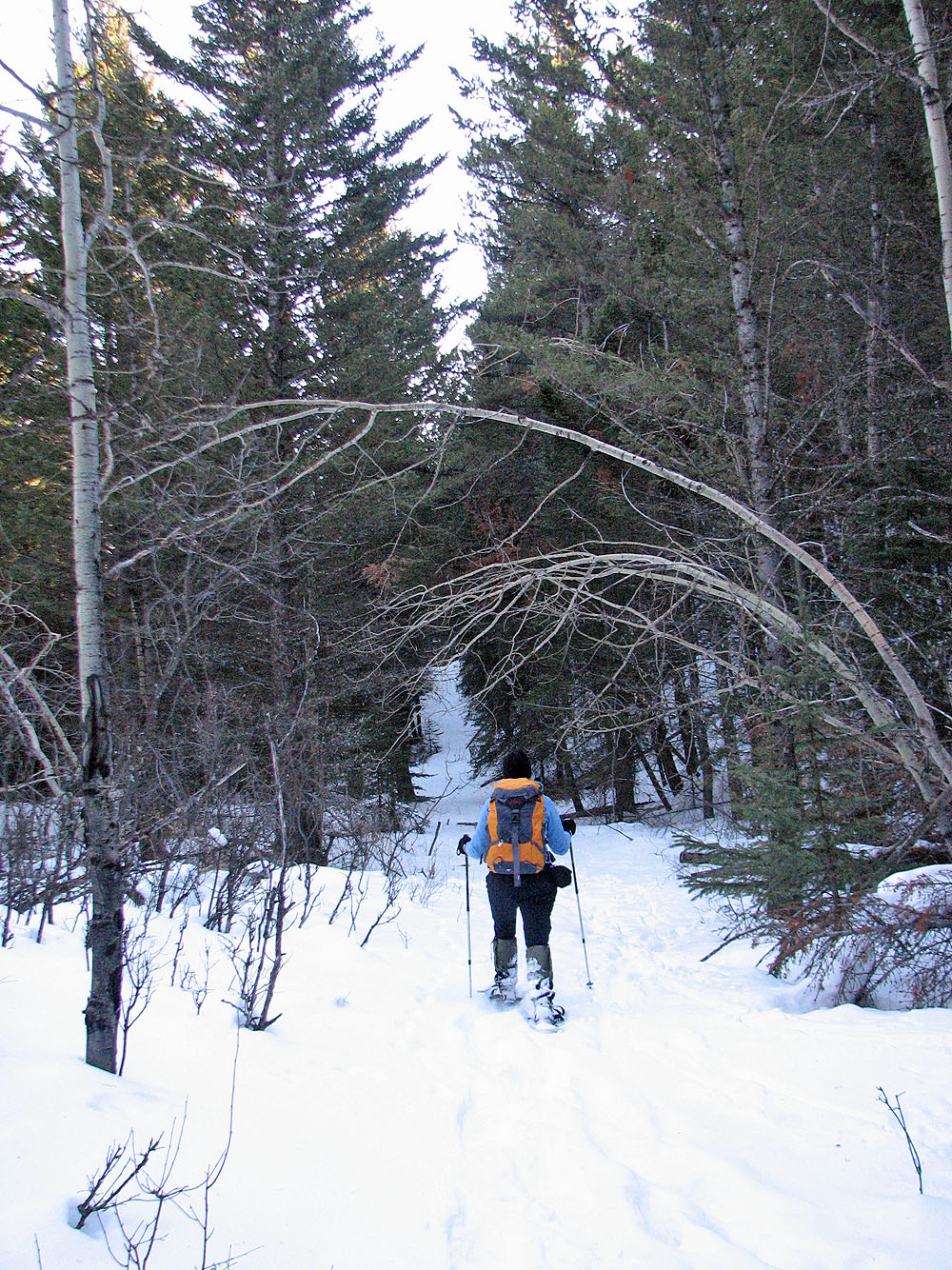 Starting up the wrong road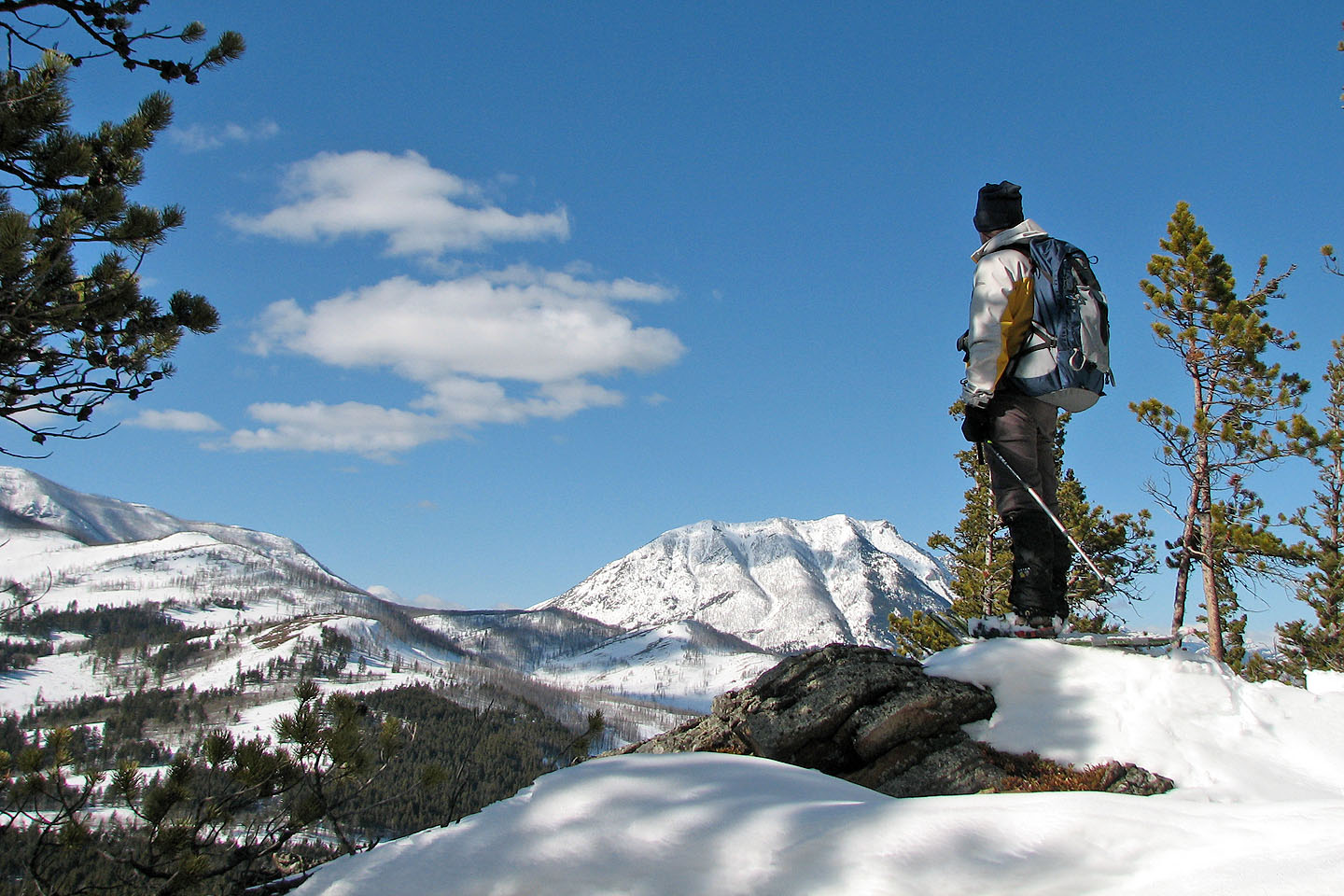 Nice views once we break out of the trees.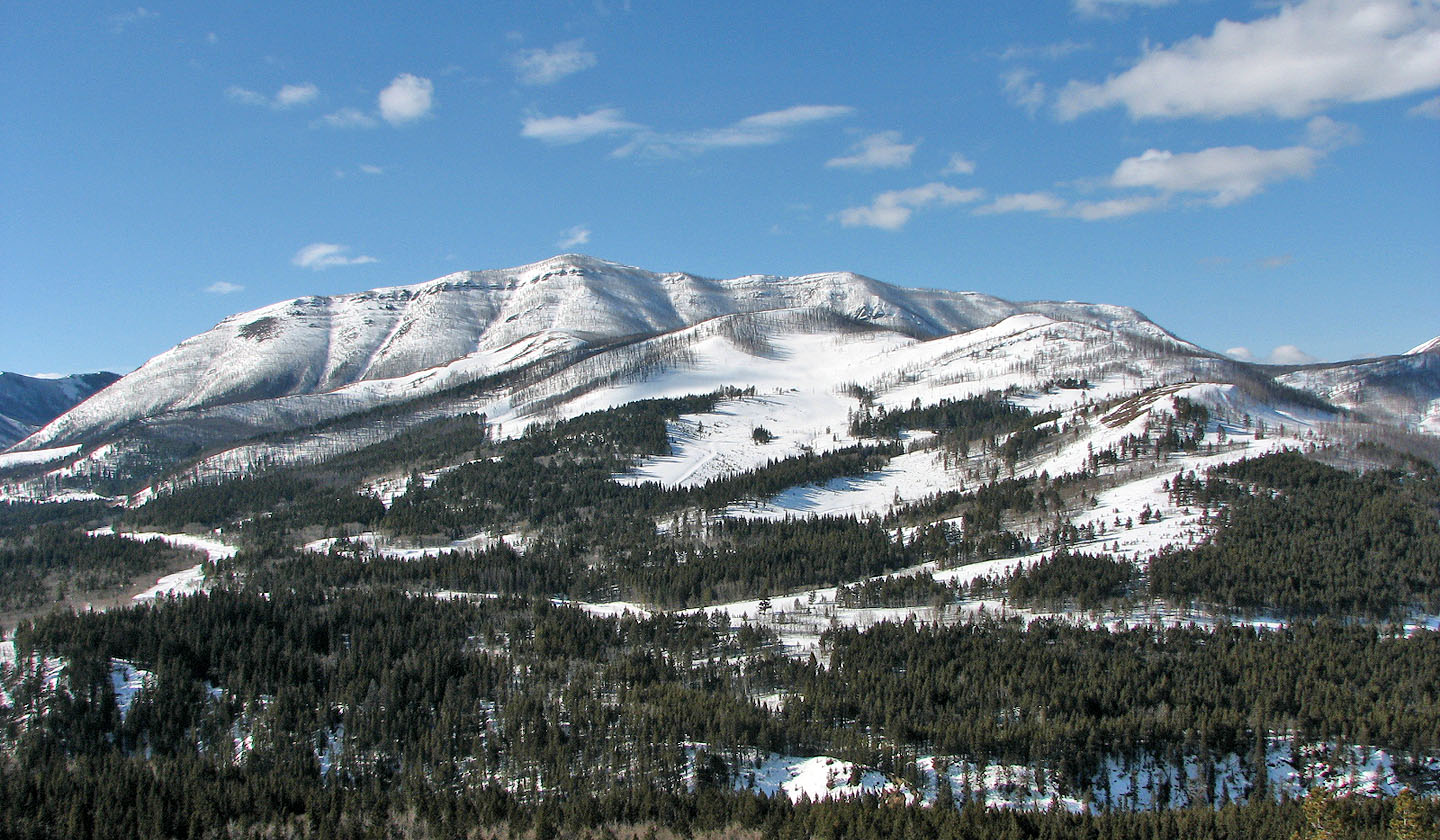 Hillcrest Mountain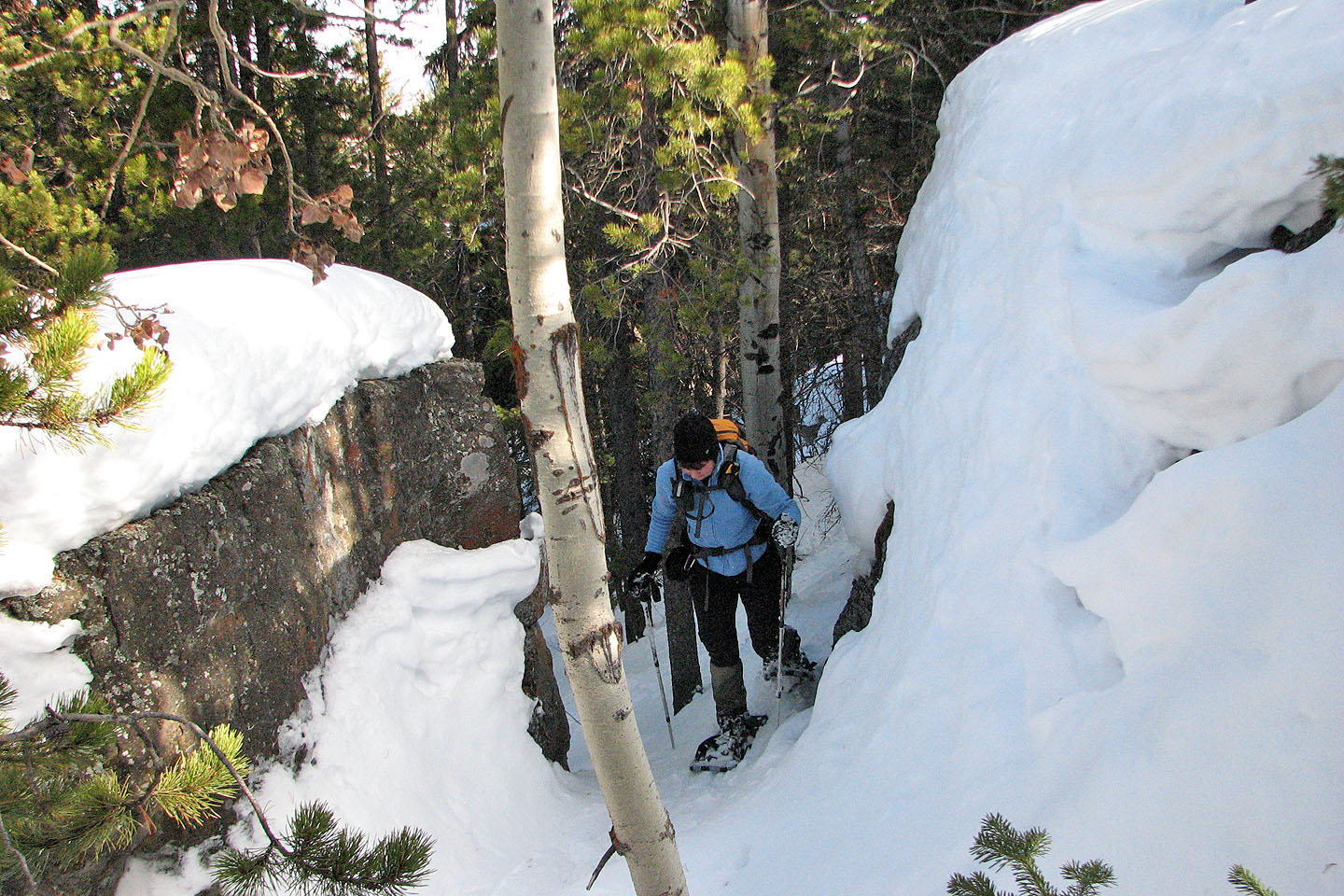 Snowshoeing through a gap in a cliff band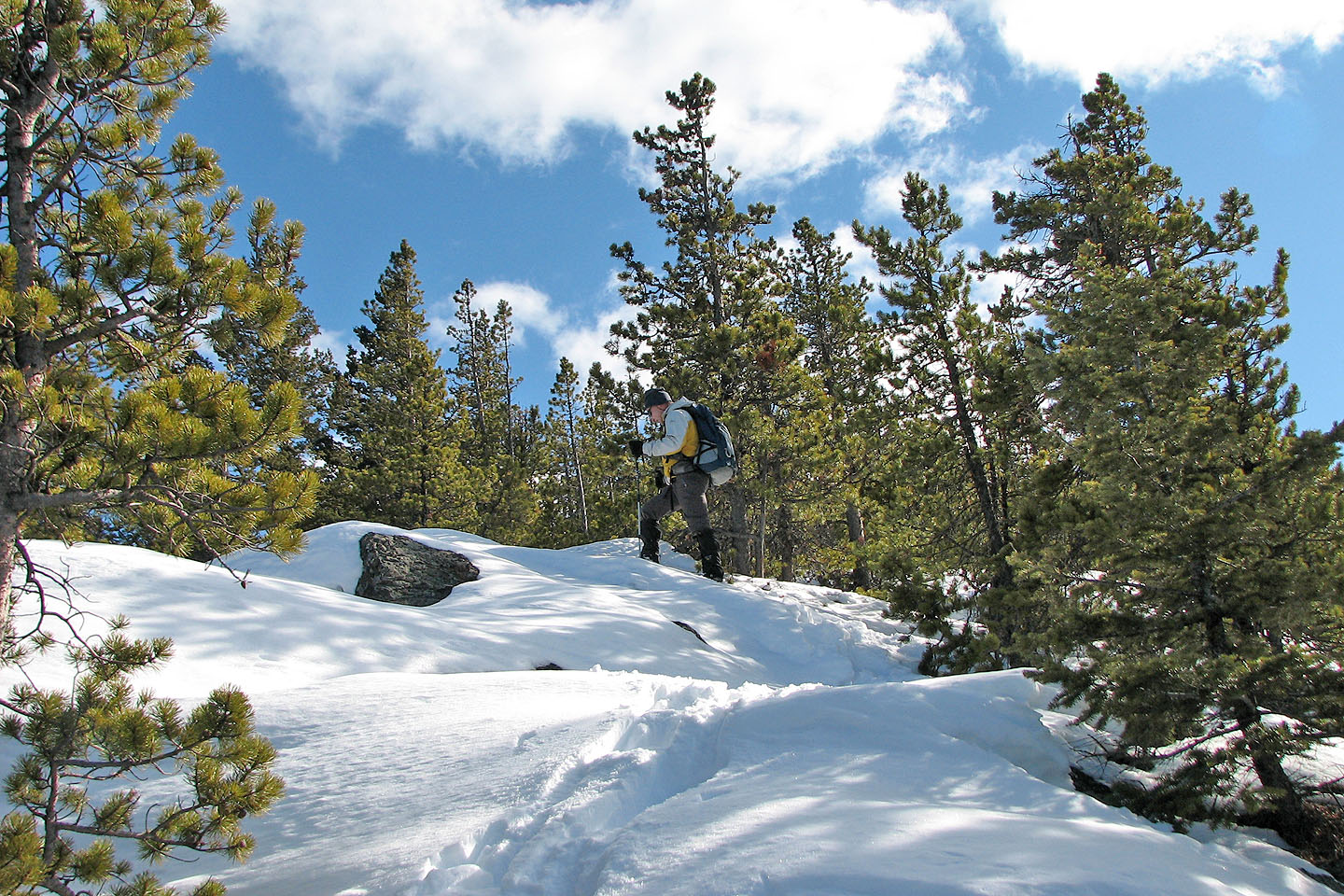 Following the ridge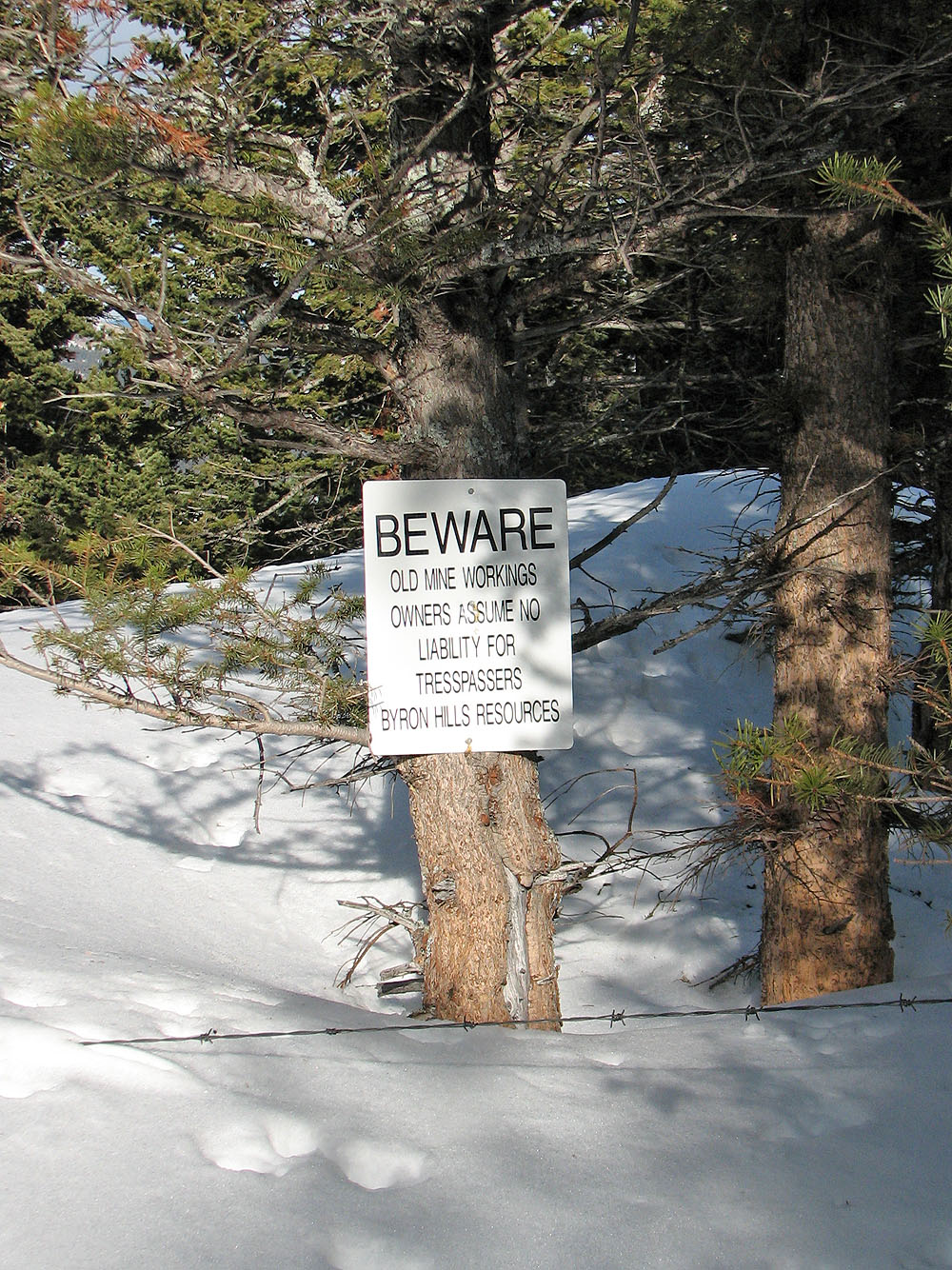 Signpost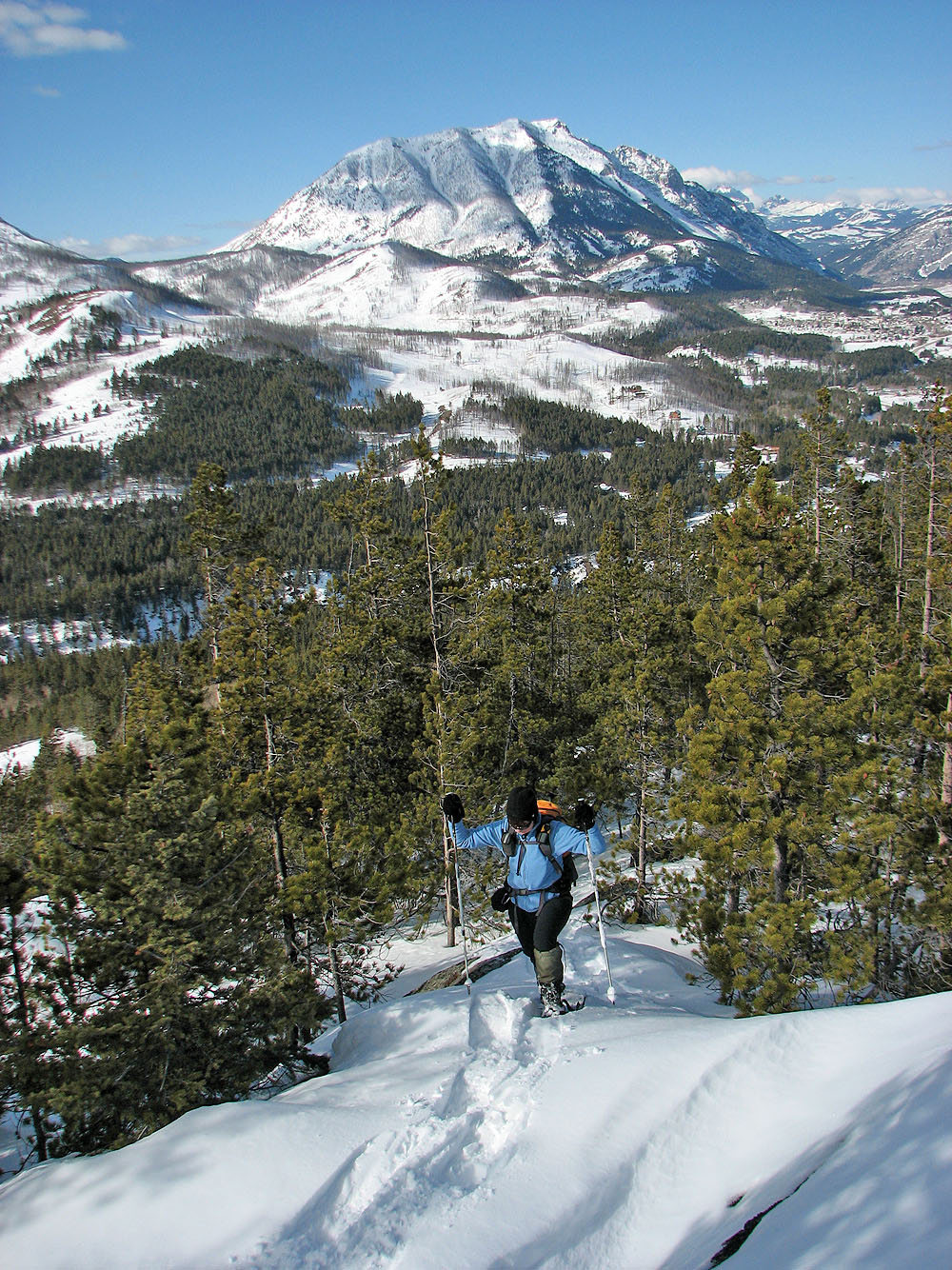 Turtle Mountain in the background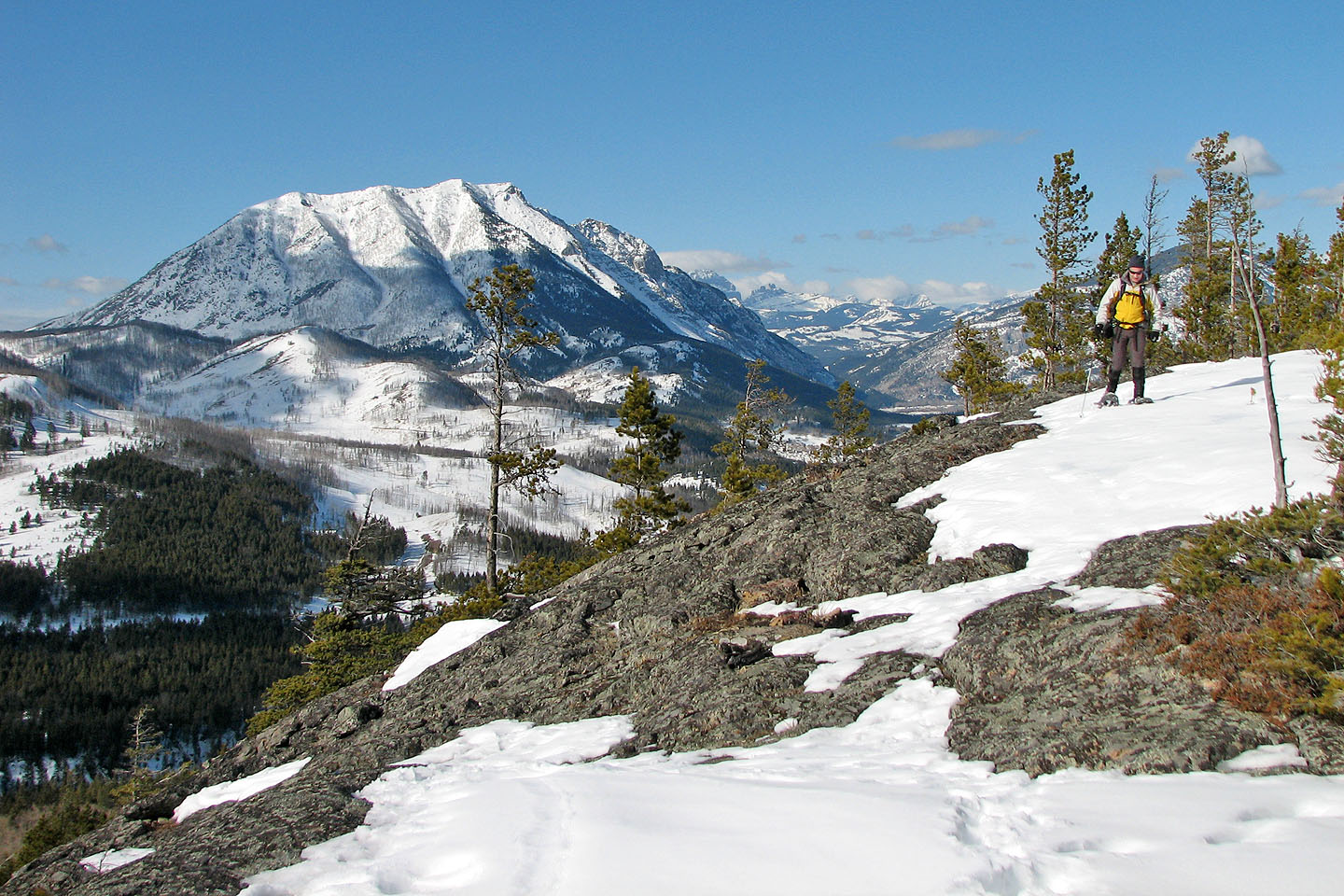 Higher up we hit sections of bare rock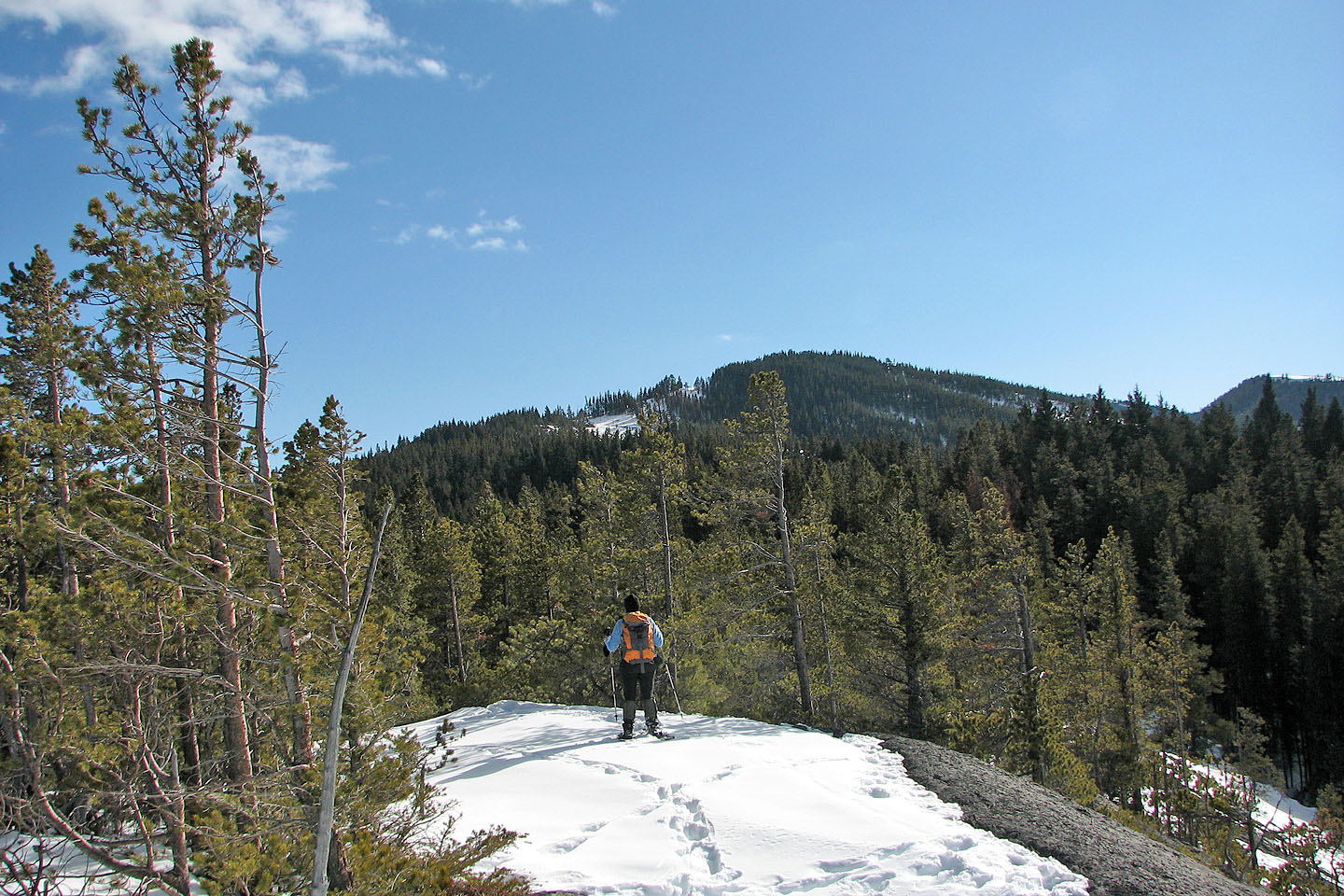 Ahead is the high point we reached before turning back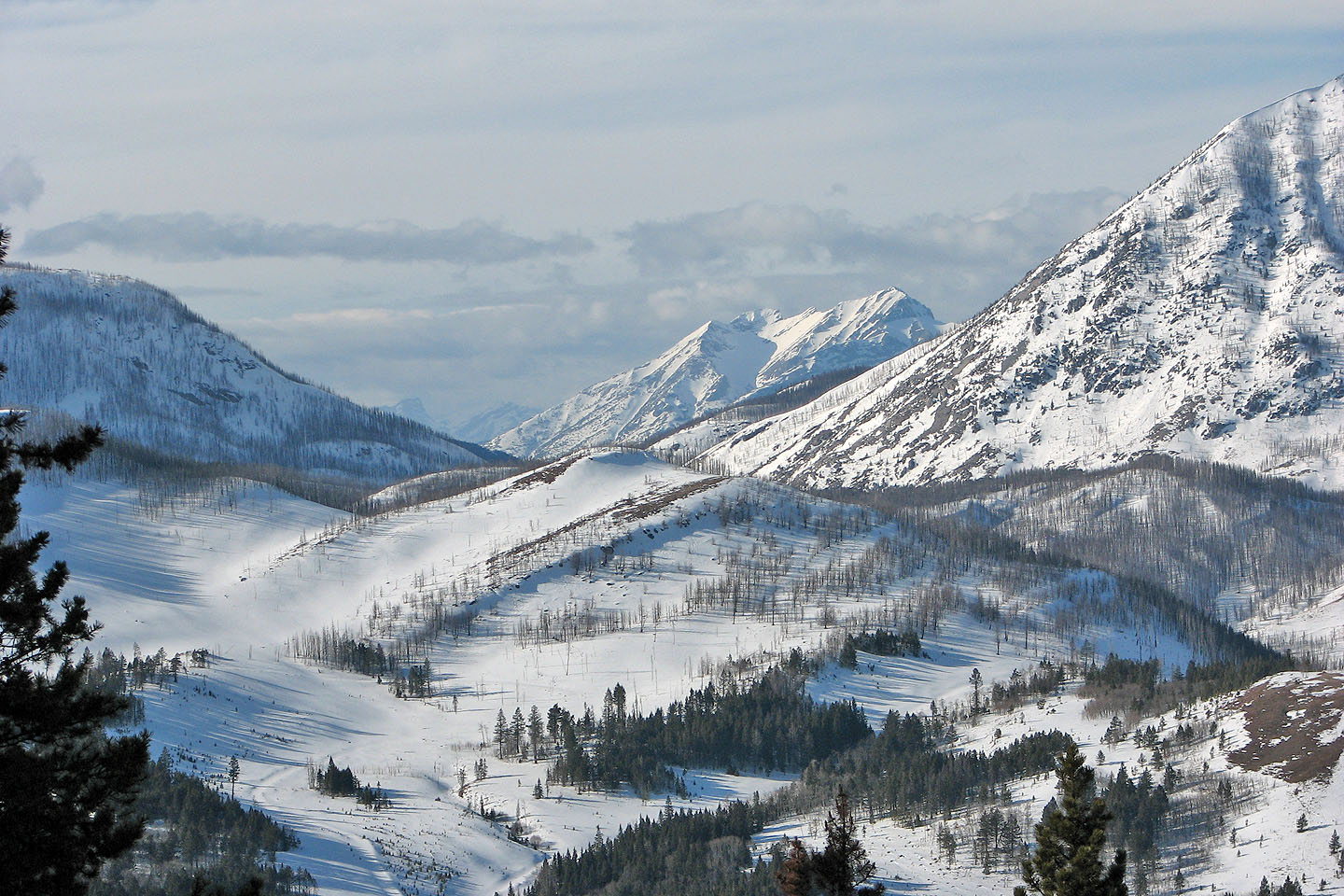 Mount Tecumseh in the distance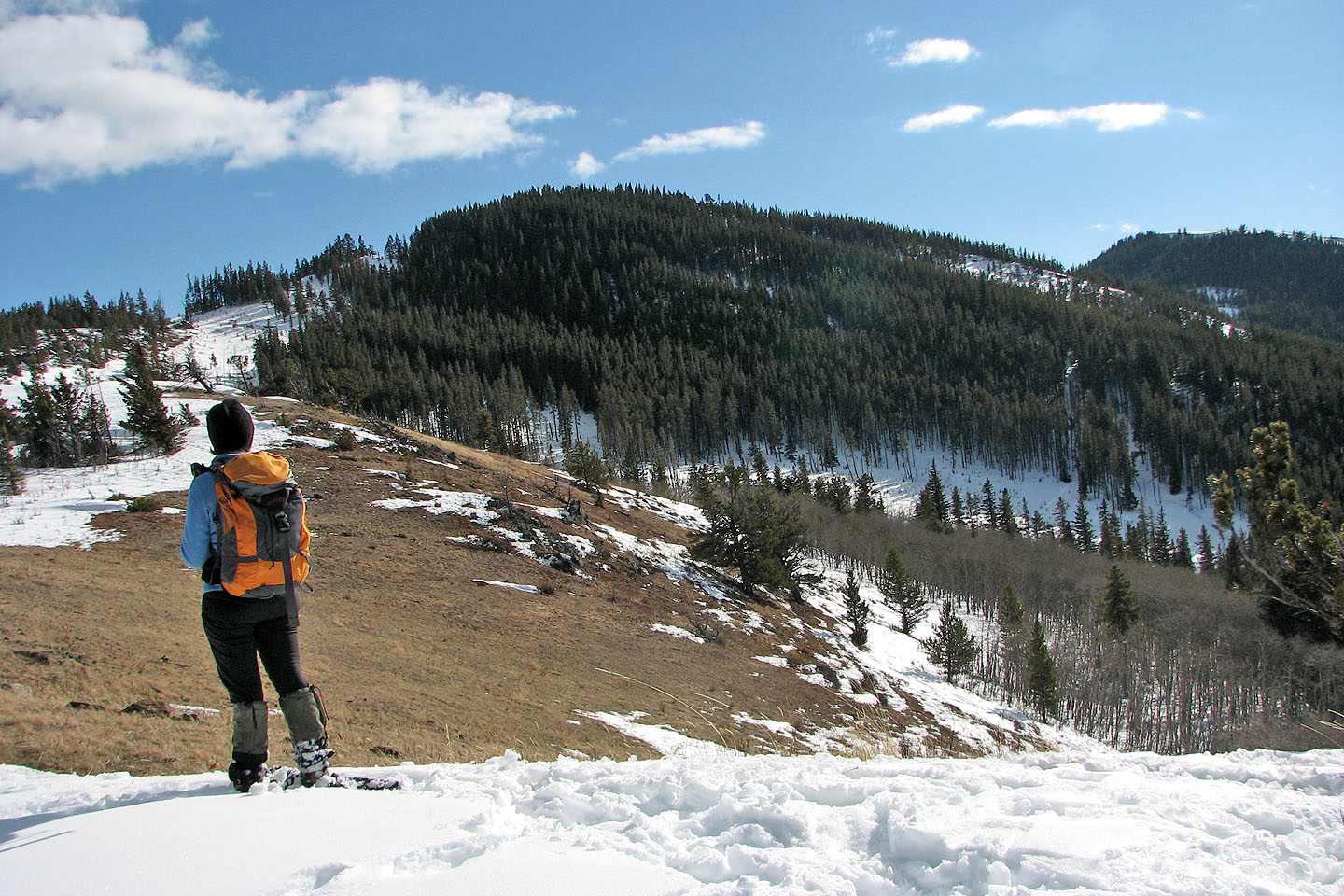 The summit lies behind the high point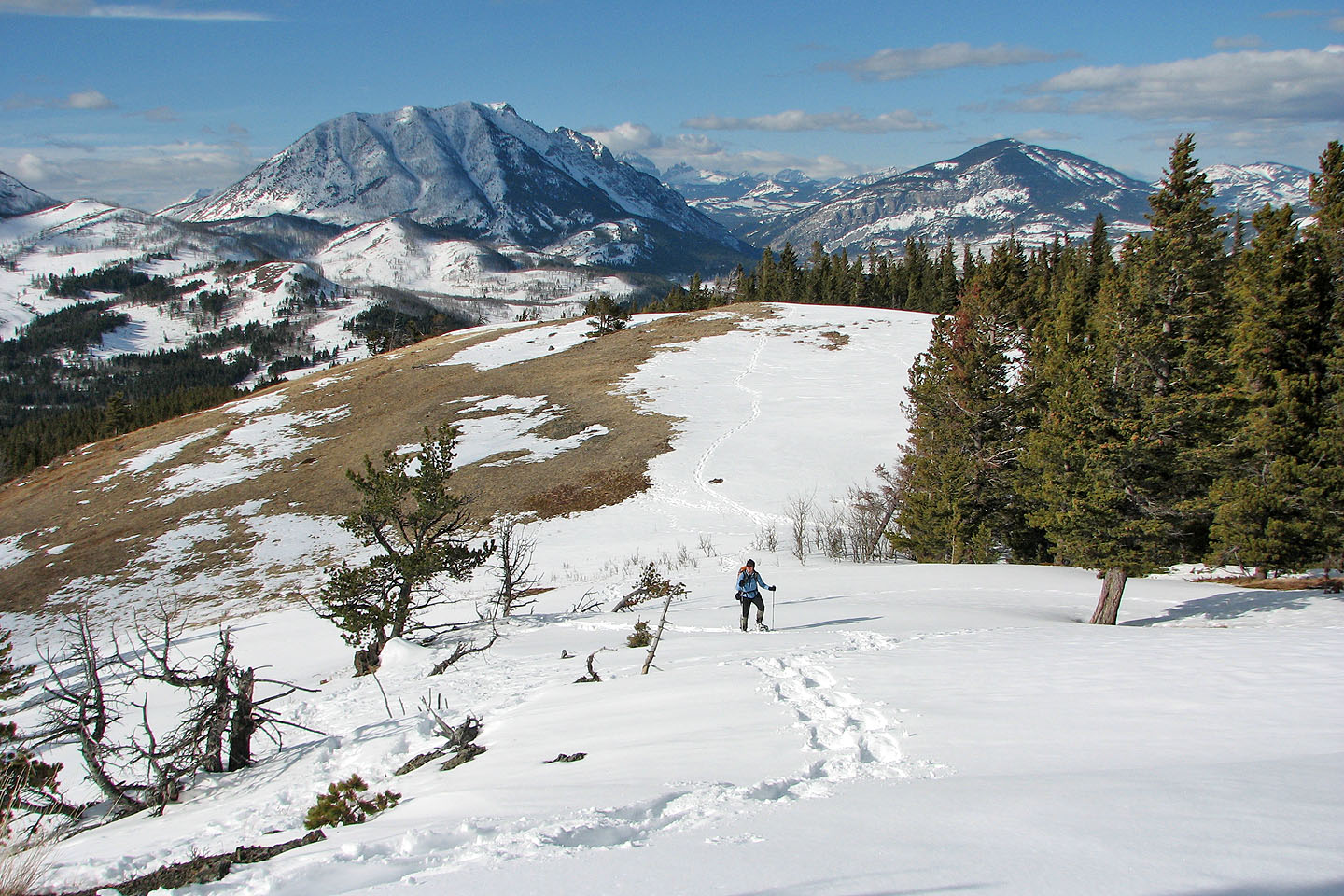 Looking back at Turtle Mountain and Bluff Mountain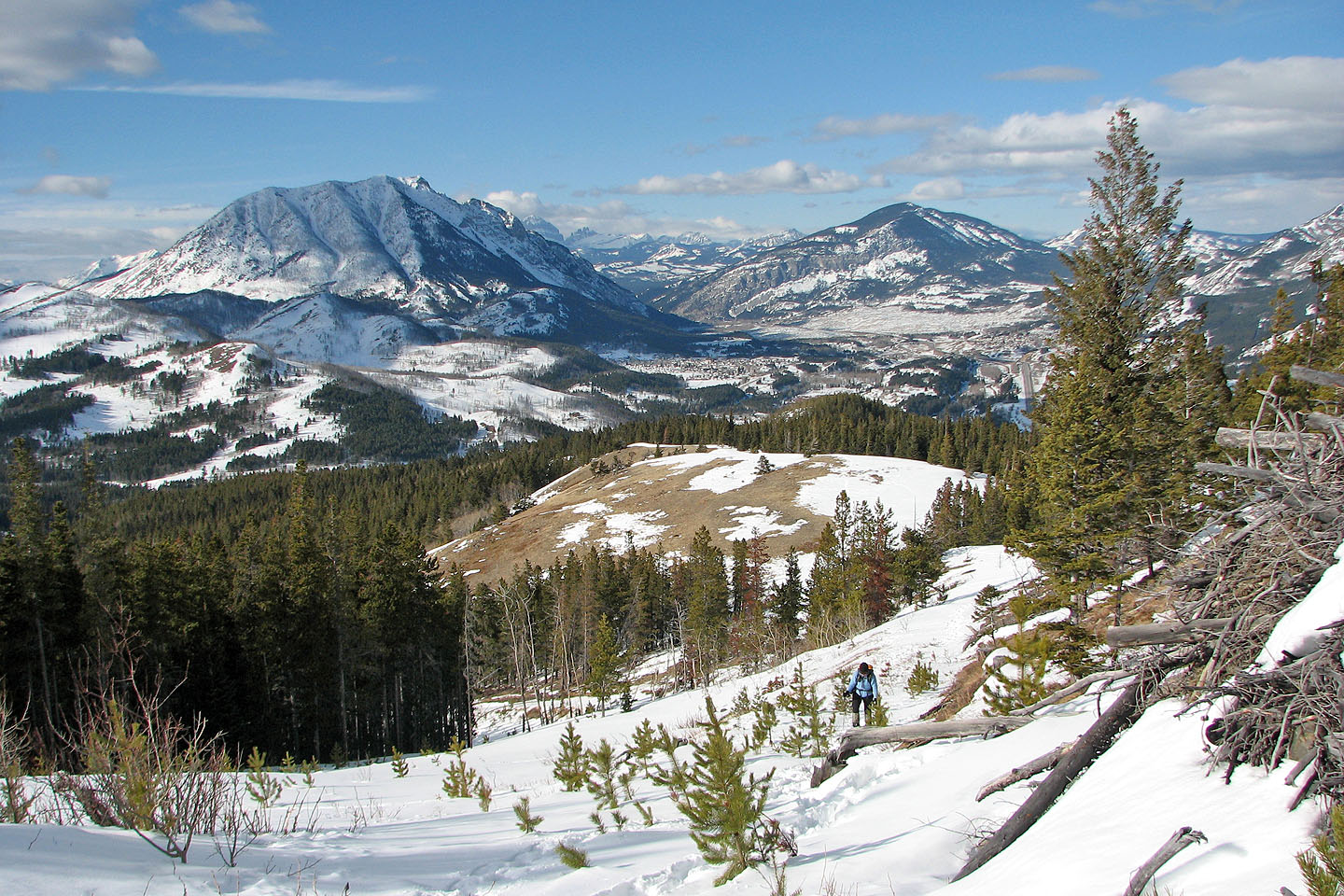 Almost at the high point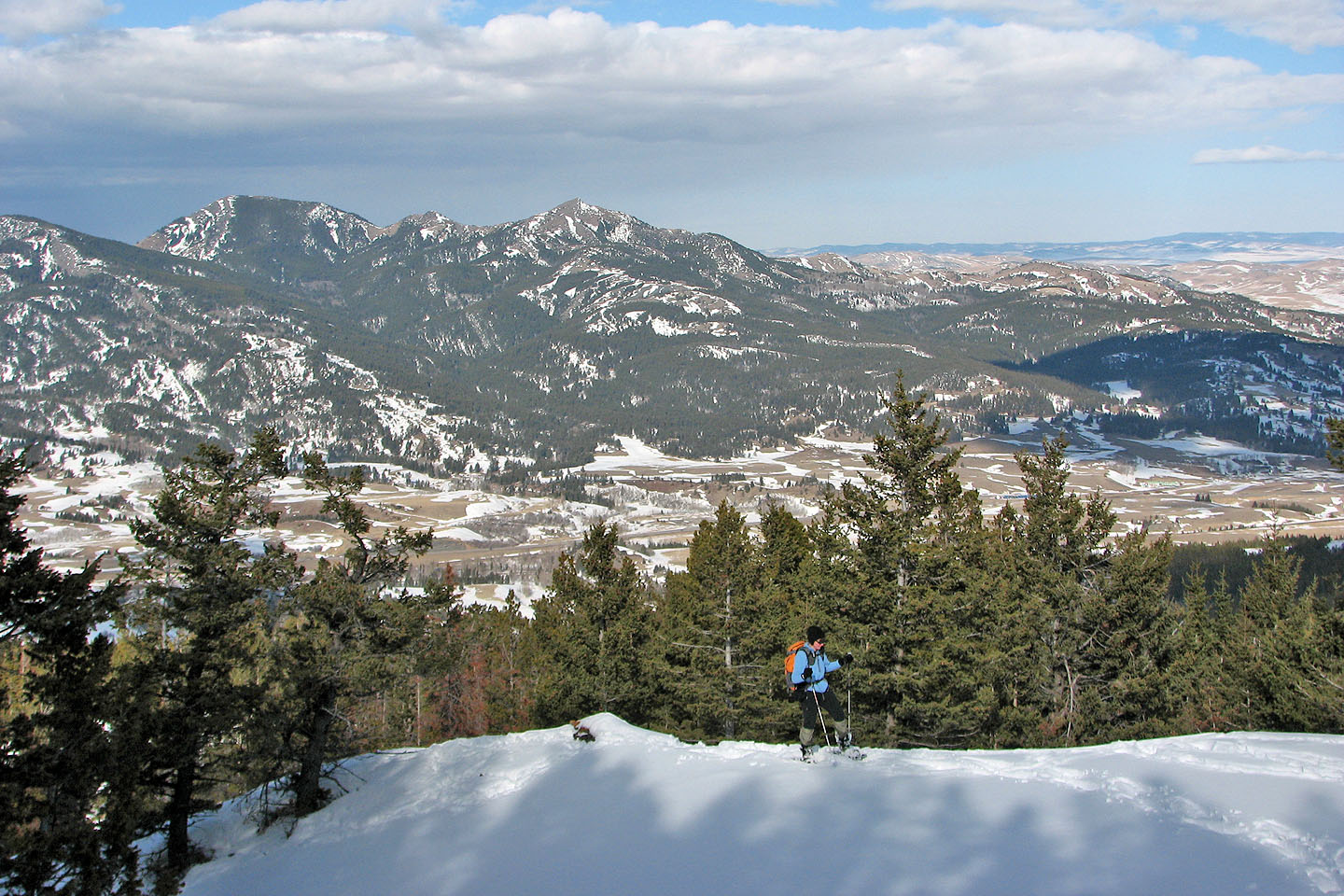 The two highest peaks in the background are Robertson and Talon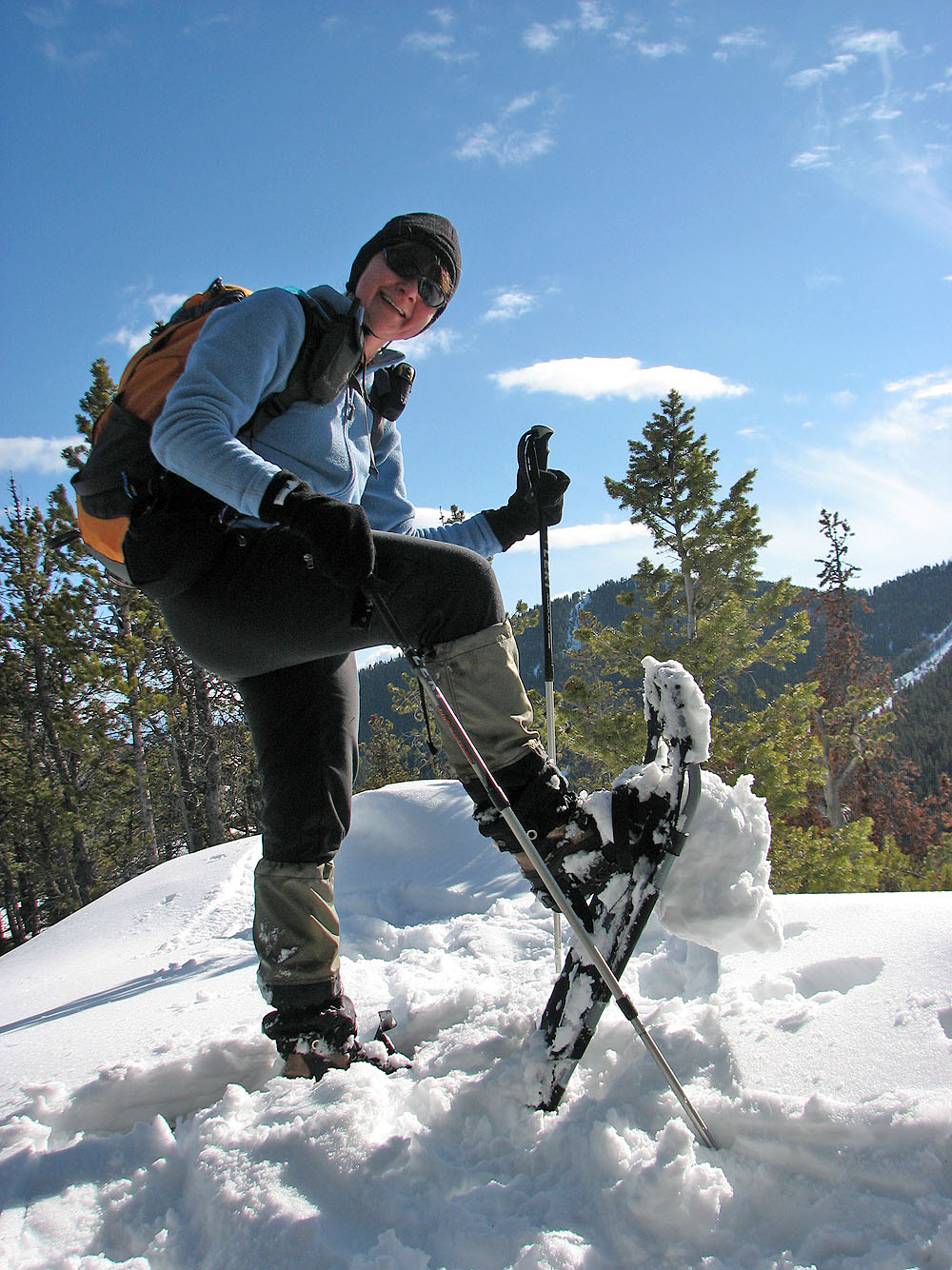 Melting snow clogged our snowshoes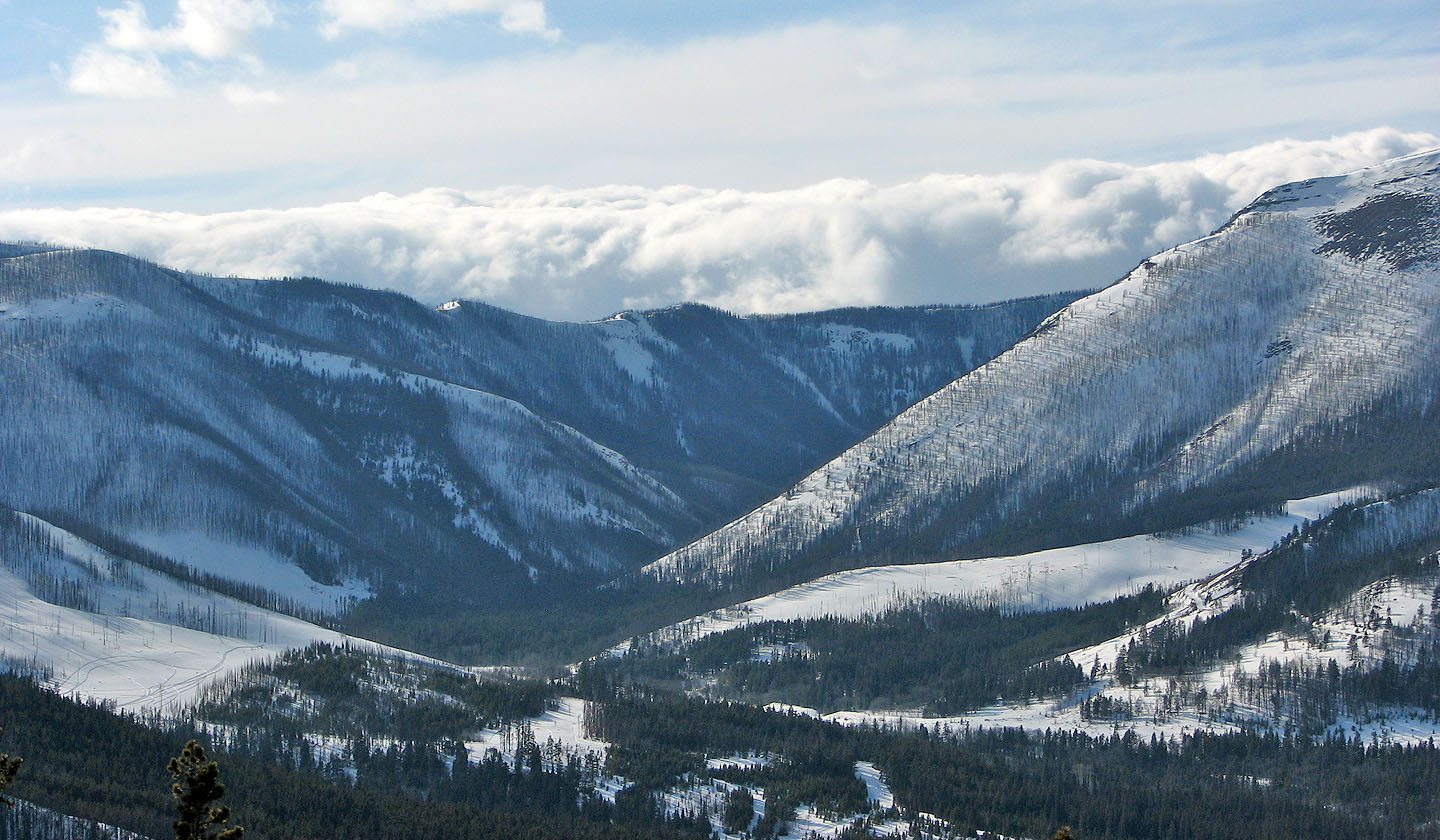 Clouds attest to poor weather to the southwest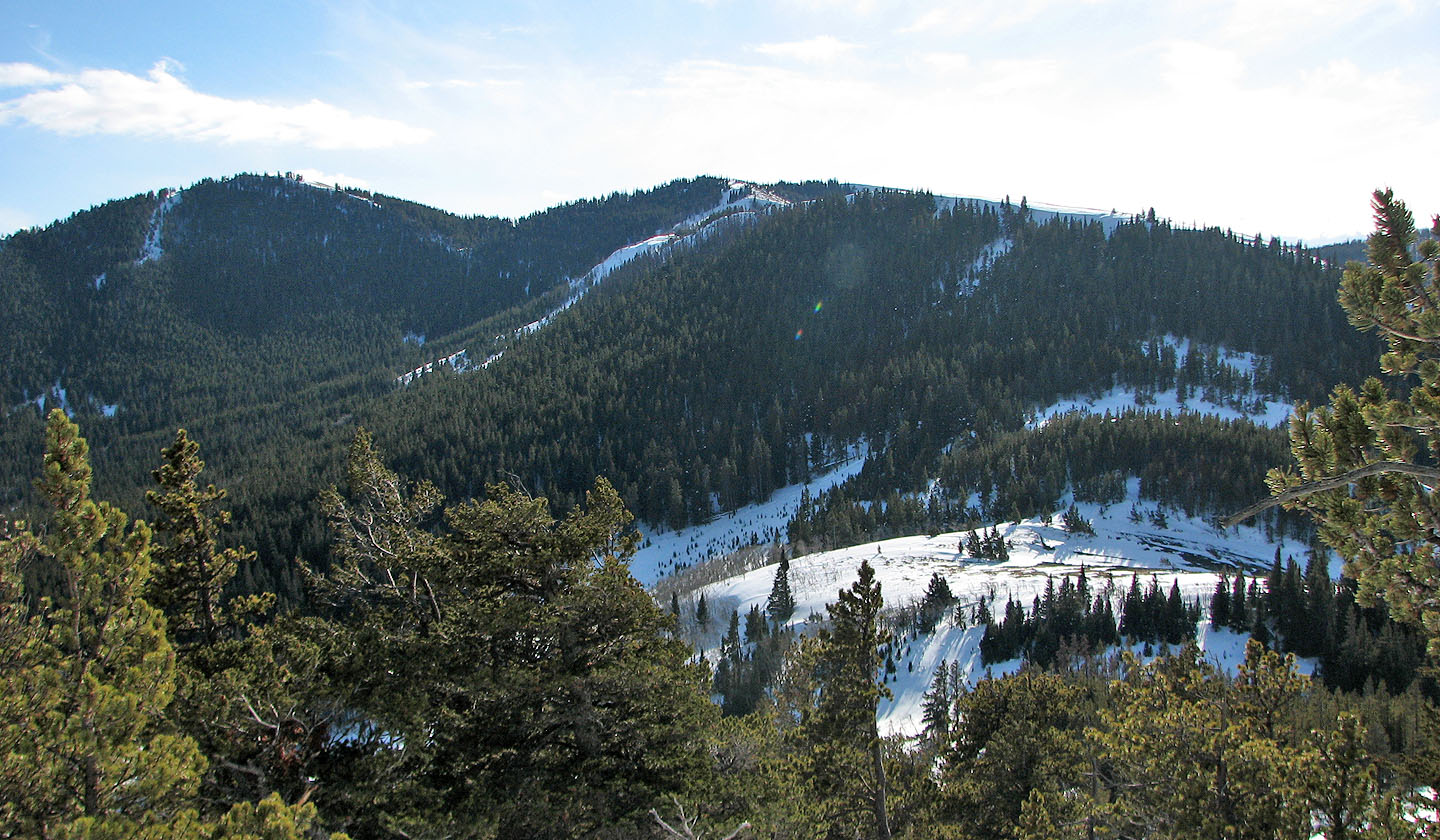 The summit (left) was out of our reach today