bobspirko.ca | Home | Canada Trips | US Trips | Hiking | Snowshoeing | MAP | About


View from Robertson Peak
Robertson and Tallon Peaks (South Approach)
Crowsnest Pass, Alberta
March 29, 2003
Distance: 14.1 km
Cumulative Elevation Gain: 1368 m
We had intended to climb the South End of Livingstone Range, but deep snow hampered us, so we decided to ascend two small, nearby peaks instead. We parked in a parking lot next to a building shell, the remains of the Leitch Collieries, and headed to the south end of Livingstone Range. (This ridge is part of the Two Mine Trail.)
After ascending partway up the ridge, we dropped down nearly 200 m on the east side and climbed Robertson Peak which was mostly free of snow. From there, we followed a ridge southeast, losing 180 m in the process, to climb Tallon Peak, shorter than Robertson by 100 m. From Tallon Peak we the south ridge back to the car. The trip was largely an off-trail hike.
Despite being minor peaks, they offered great views and interesting landscapes. (I prefer the south approach, but for the shorter east approach see our 2009 trip.)
Note: I have no GPS data for the first kilometre so that part of the route is approximate. GPS receivers didn't work well back then.
Postscript: On Sonny Bou's trip, he didn't climb up and down the ridge as we did at the start. Staying in the valley, he found an exploration road and avoided gaining/losing 200 m of elevation.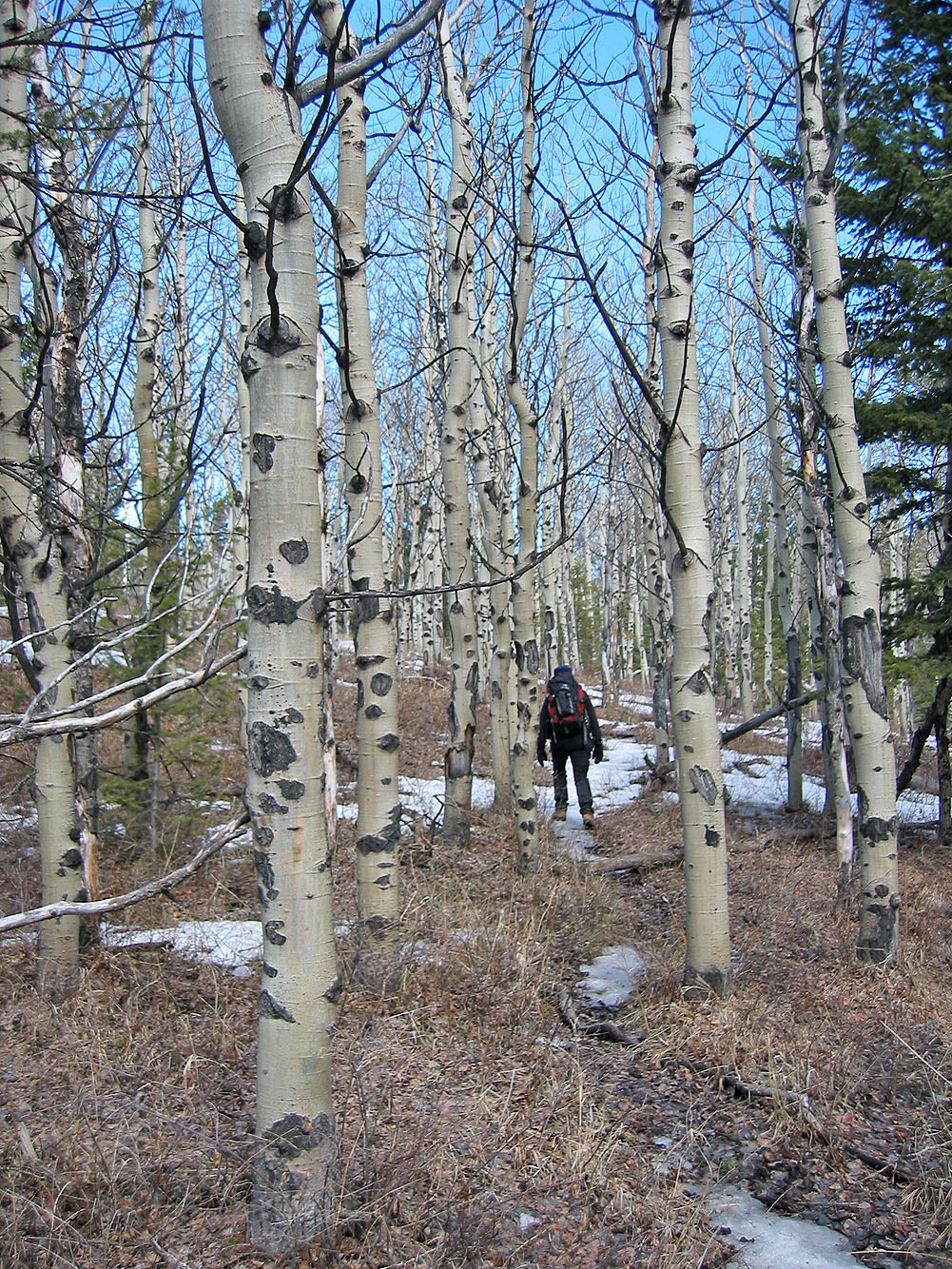 Starting up a trail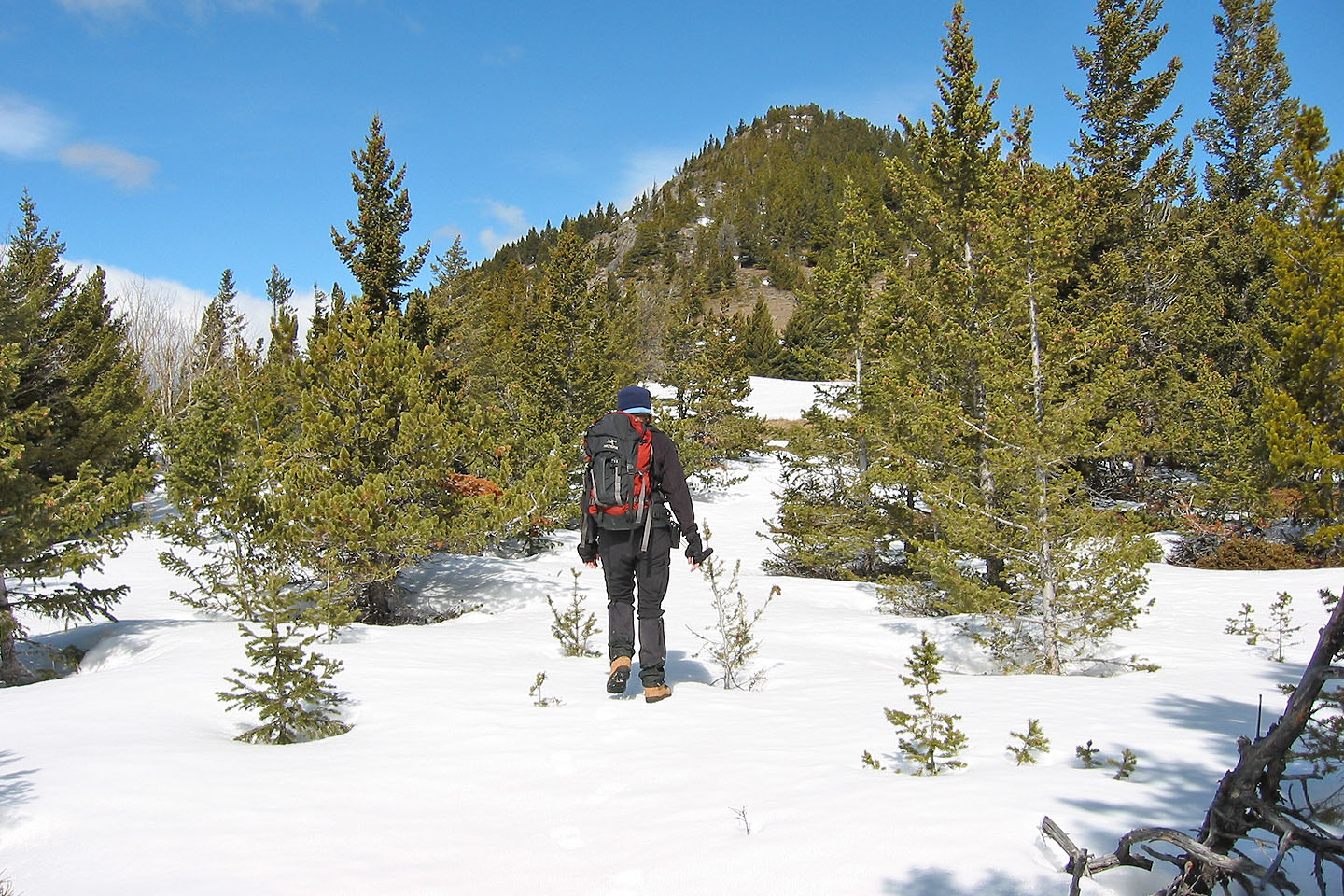 We hit a patch of snow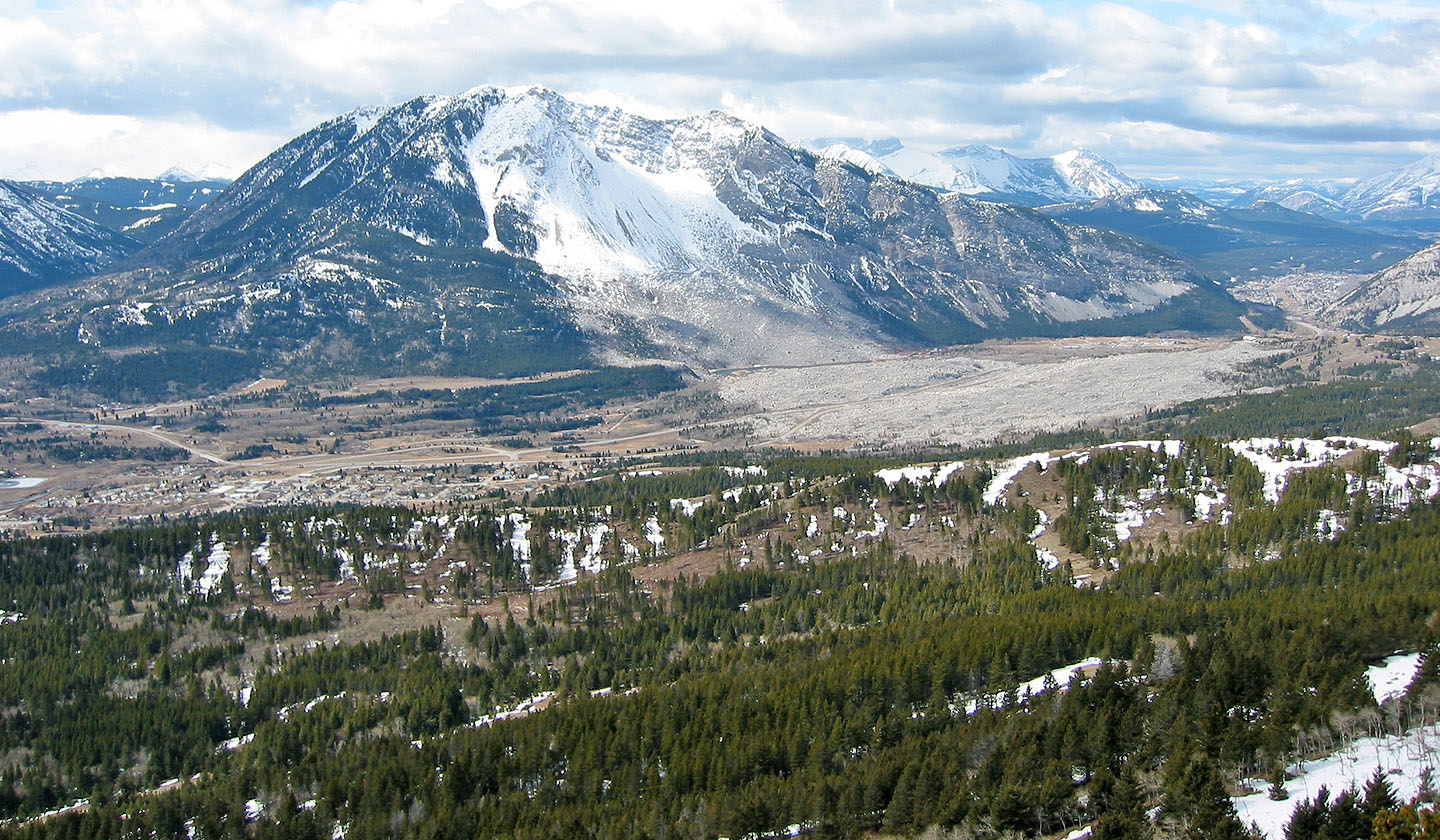 Turtle Mountain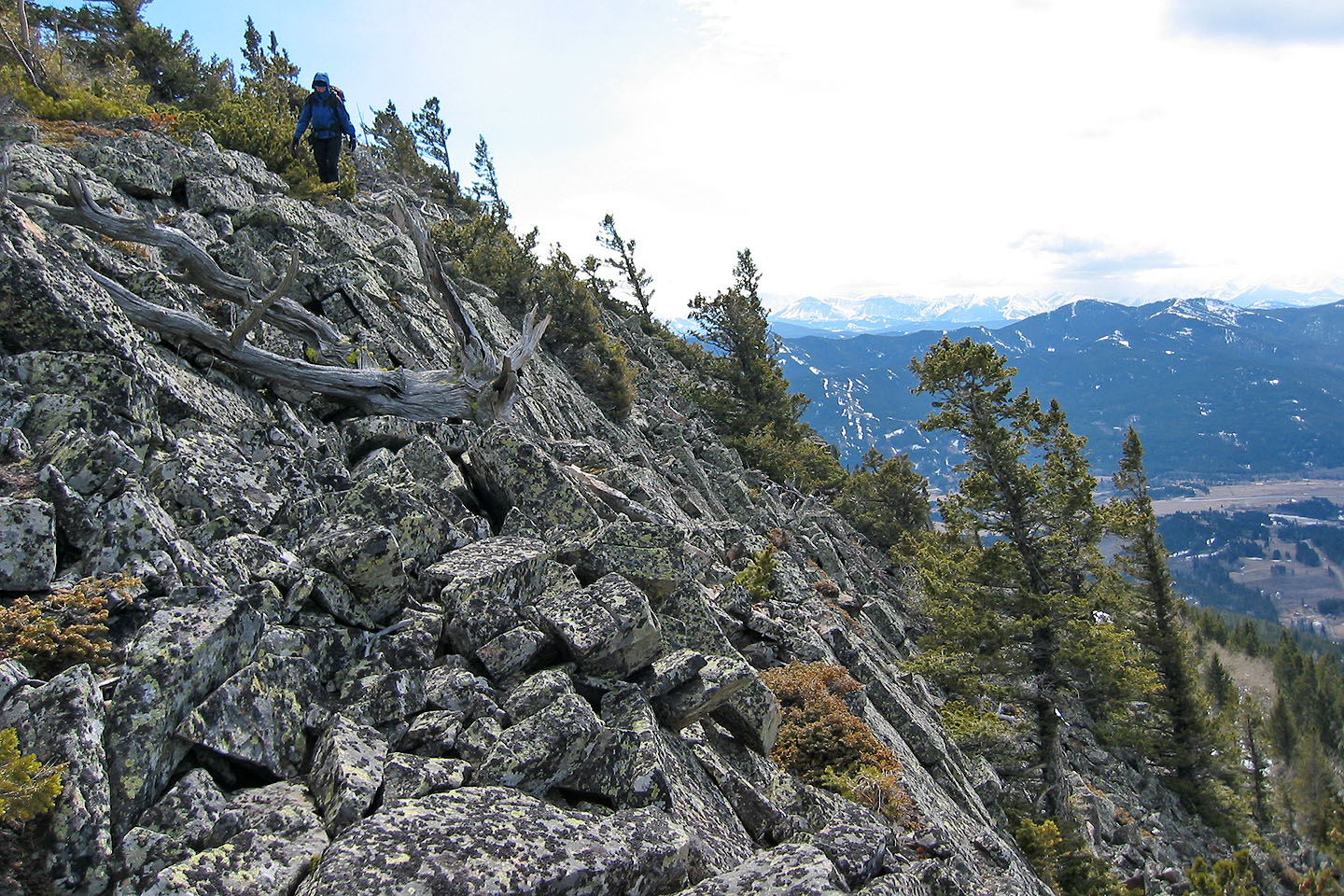 We do some scrambling on the ridge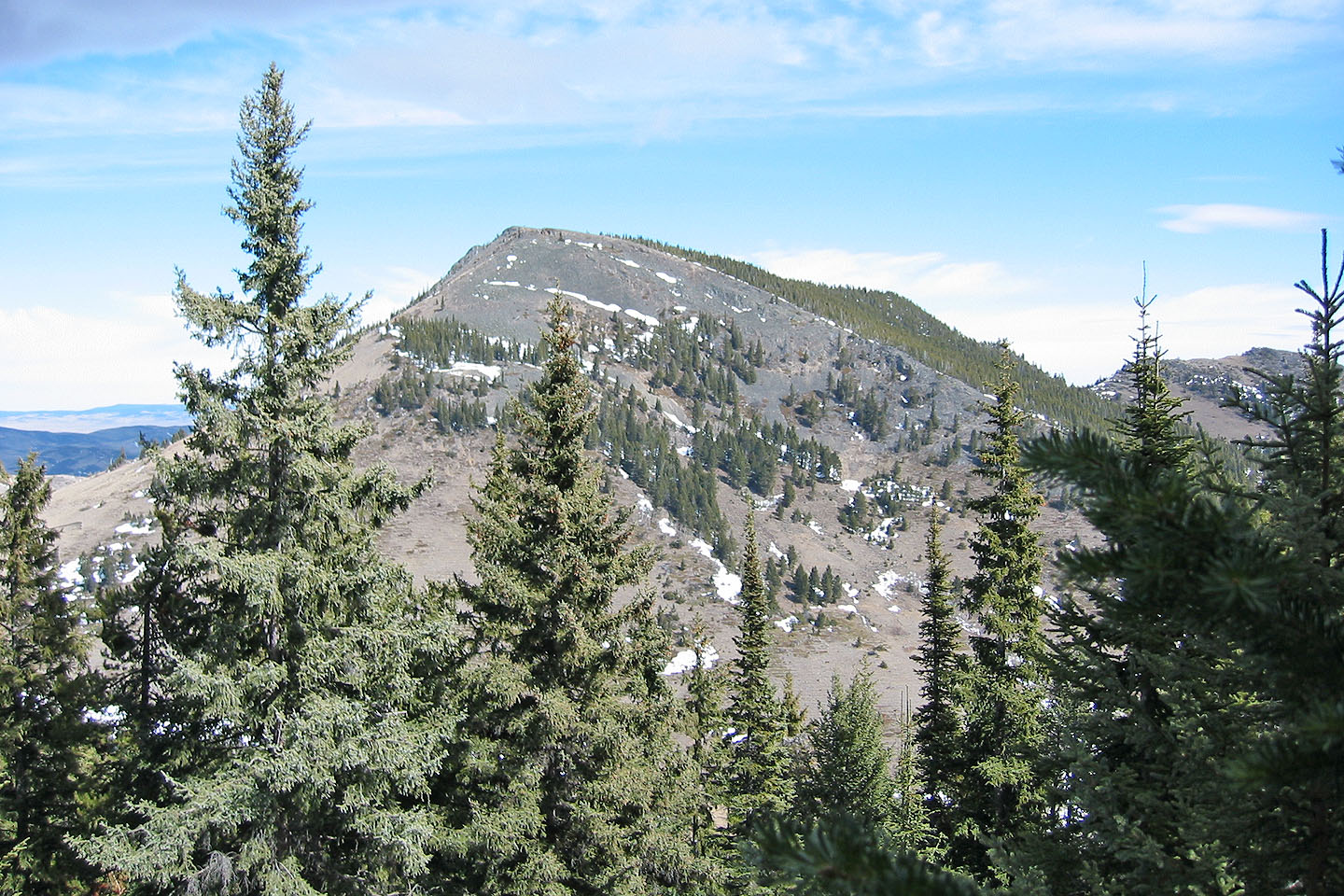 After seeing dry slopes of Robertson Peak we leave the ridge to climb it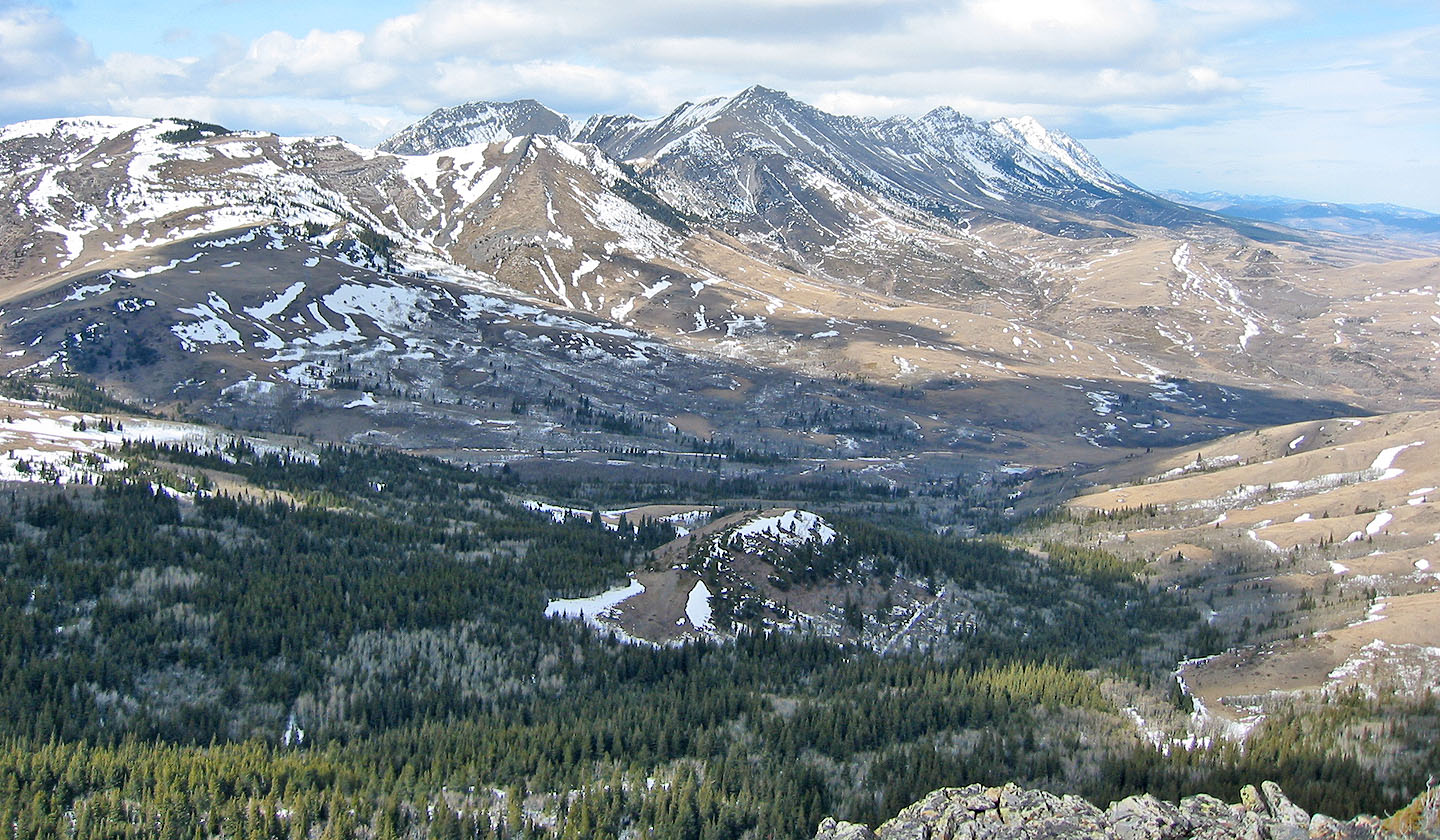 Livingstone Range. The South End is right of centre.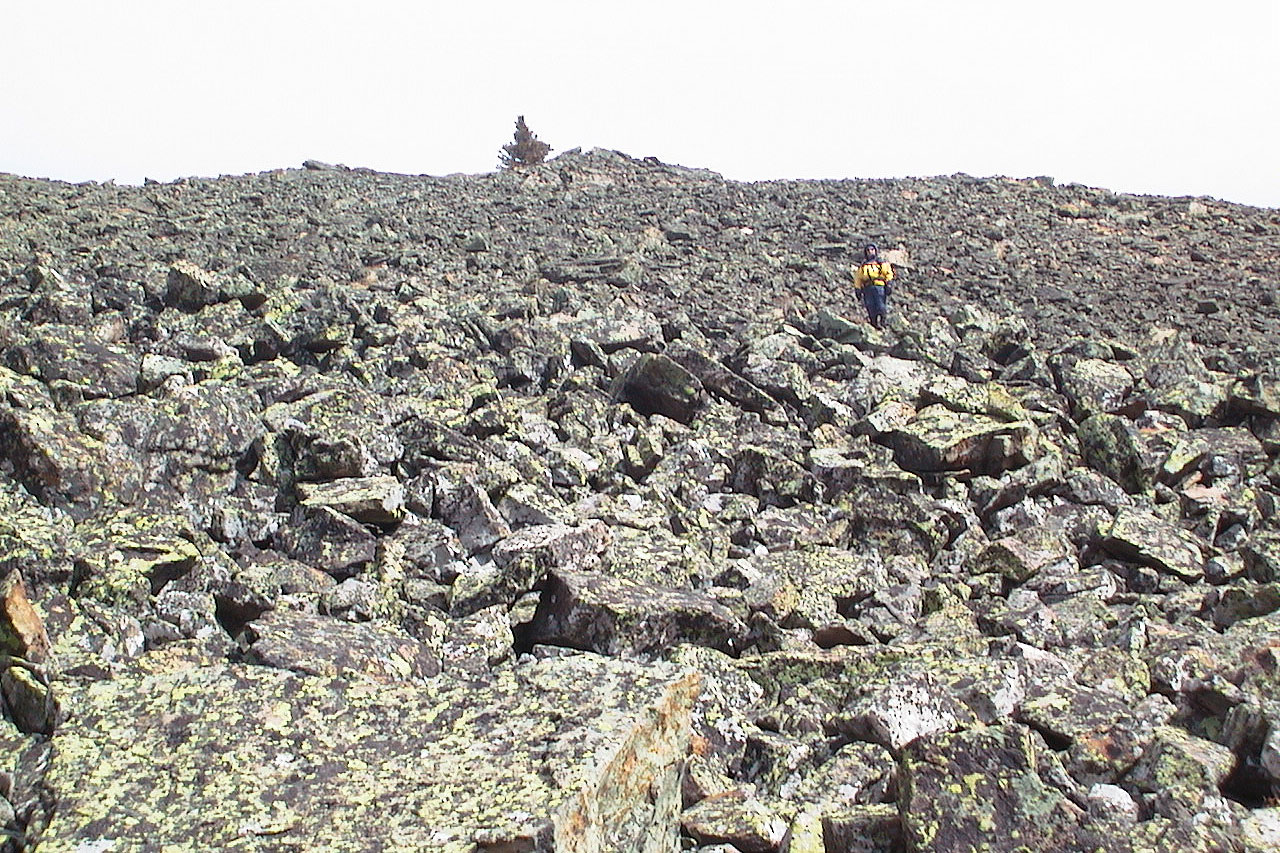 Ascending the talus slope on Robertson Peak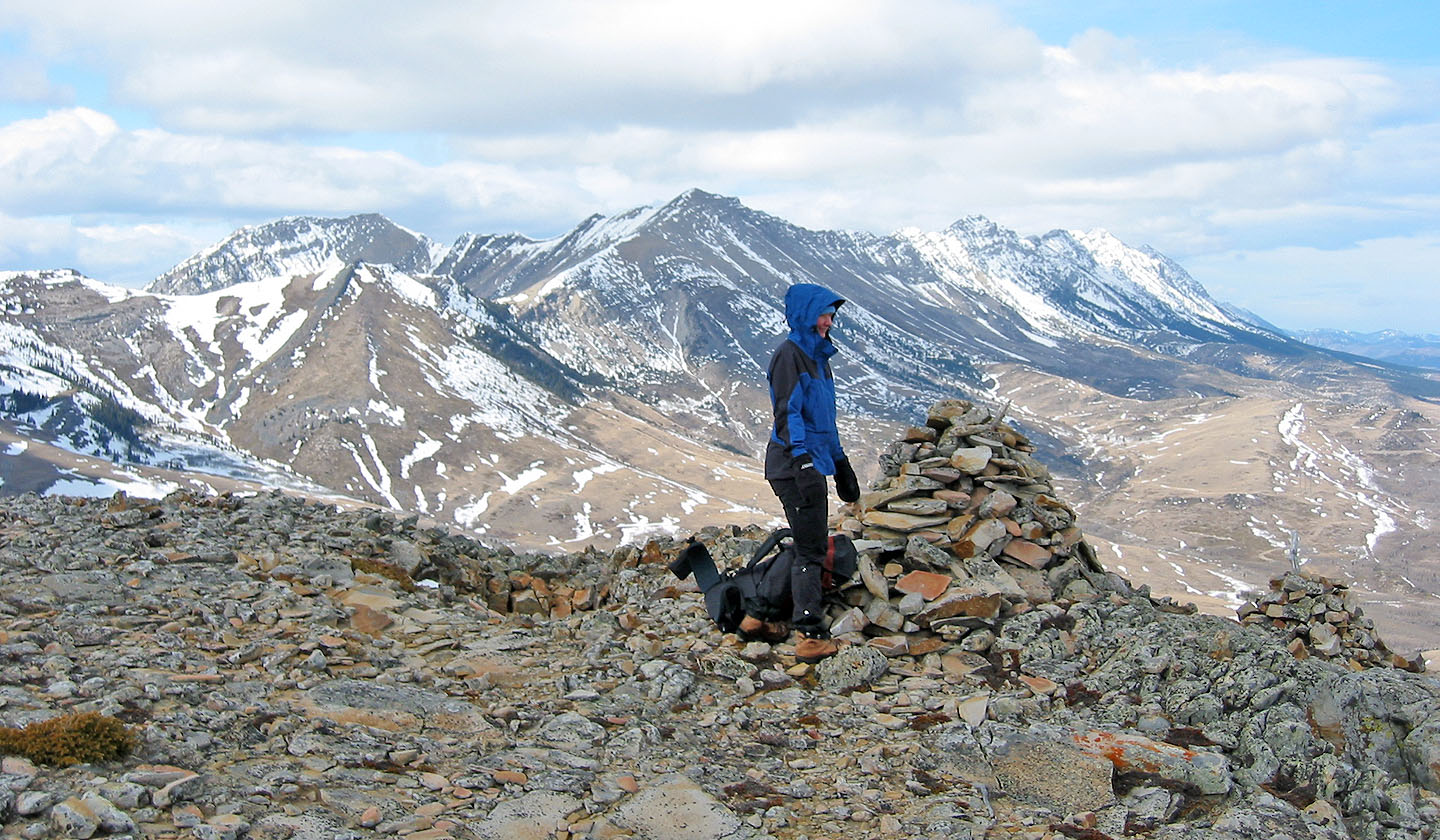 On the summit of Robertson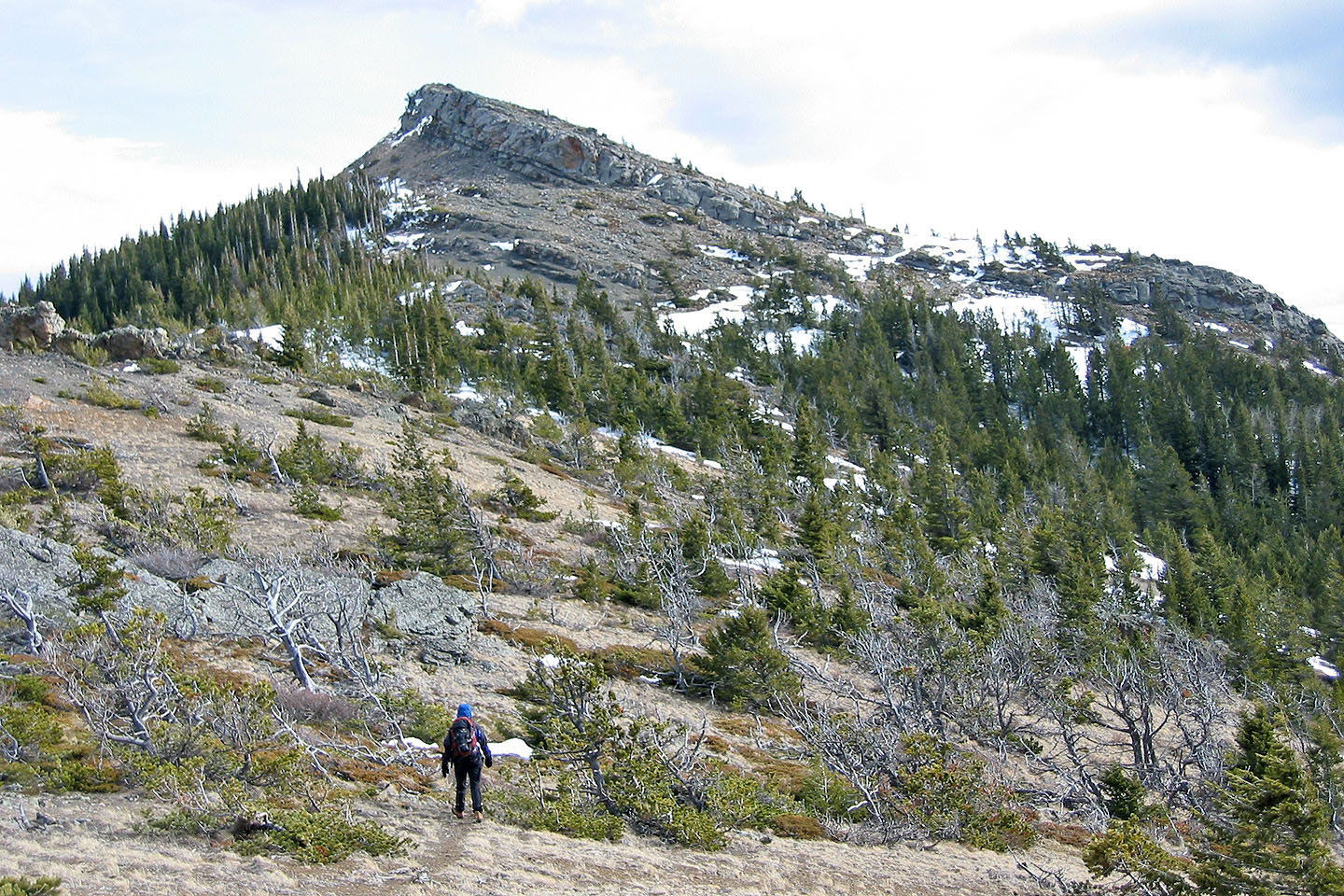 Heading to Tallon Peak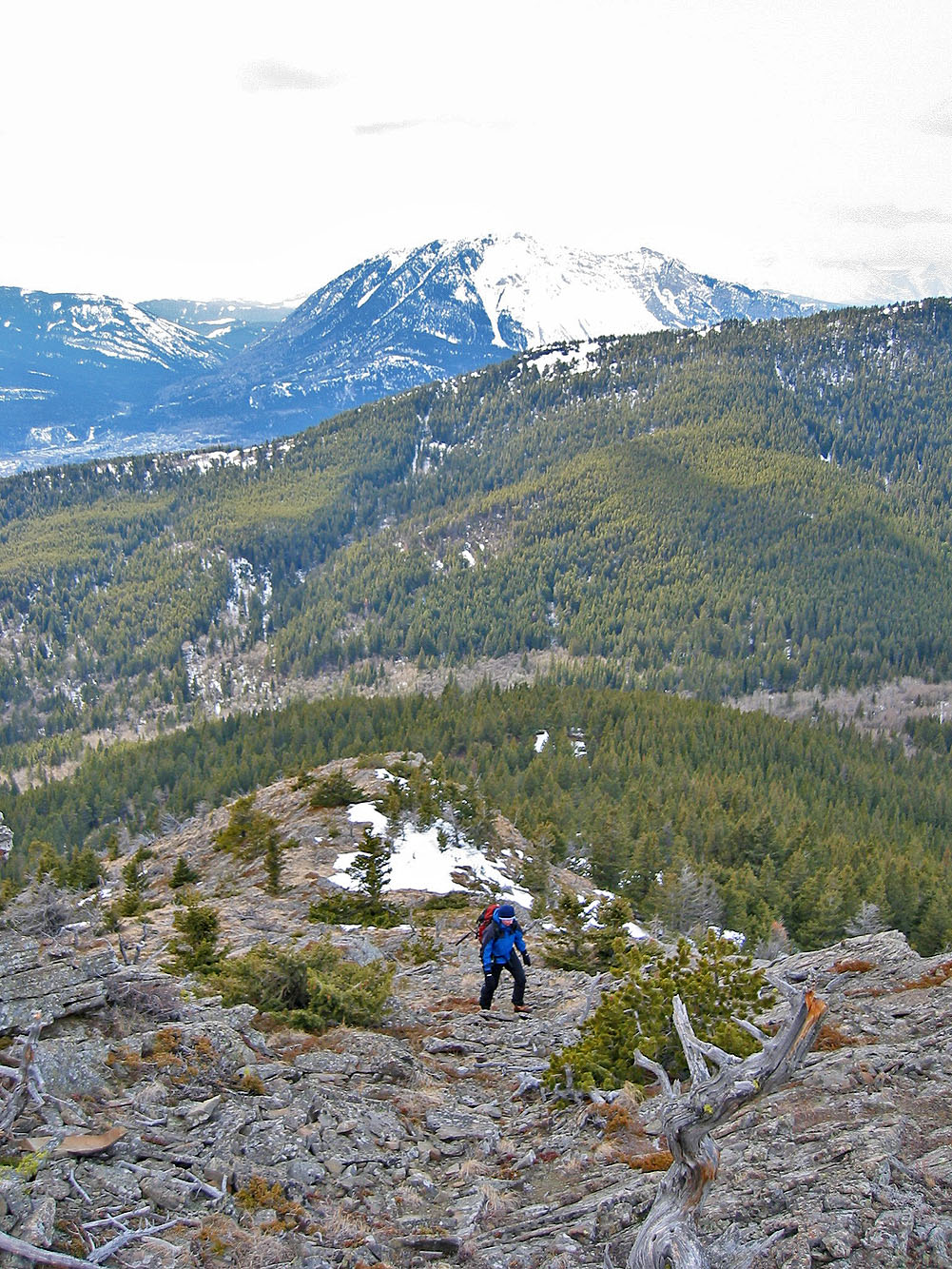 Looking back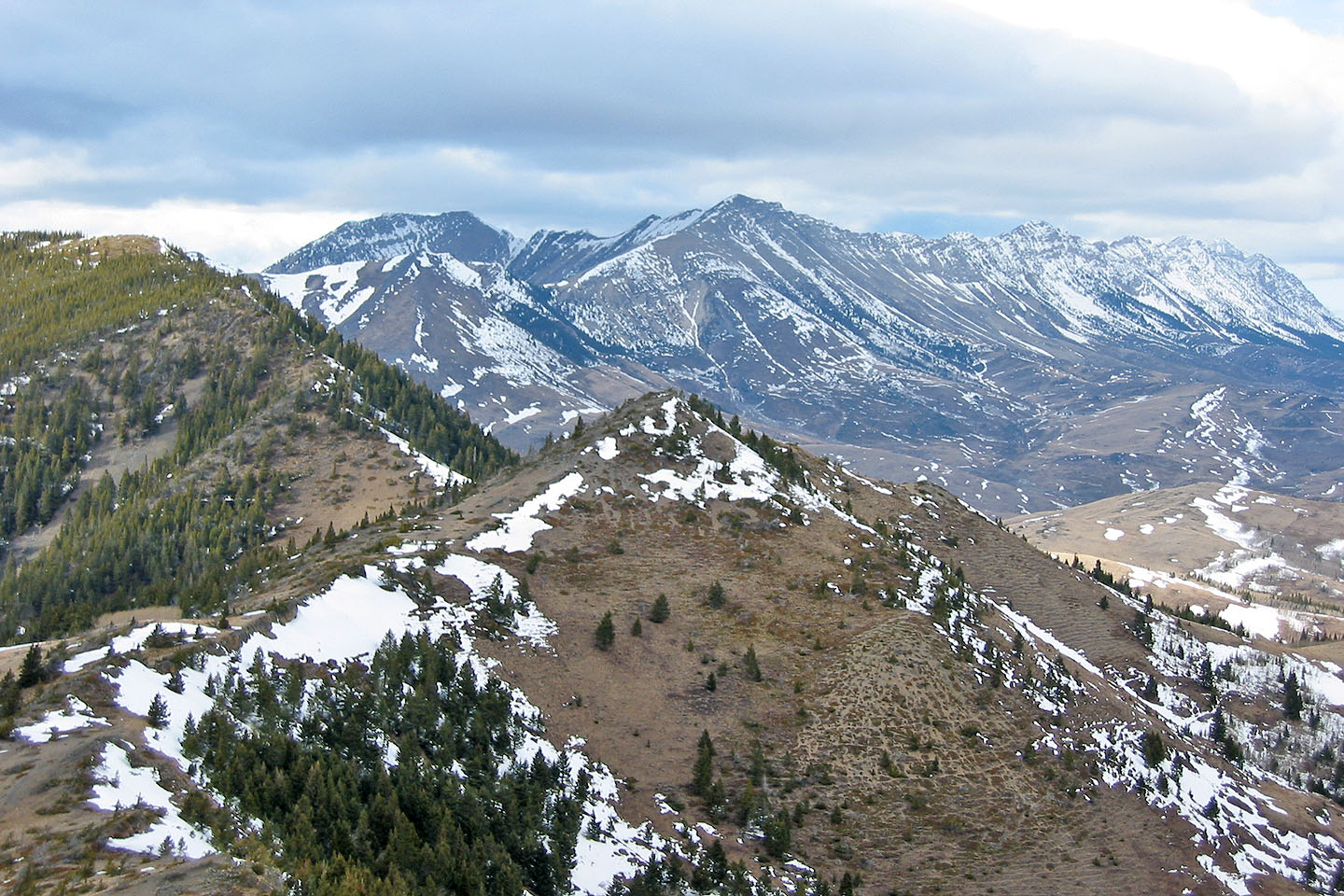 Looking back at Robertson on the left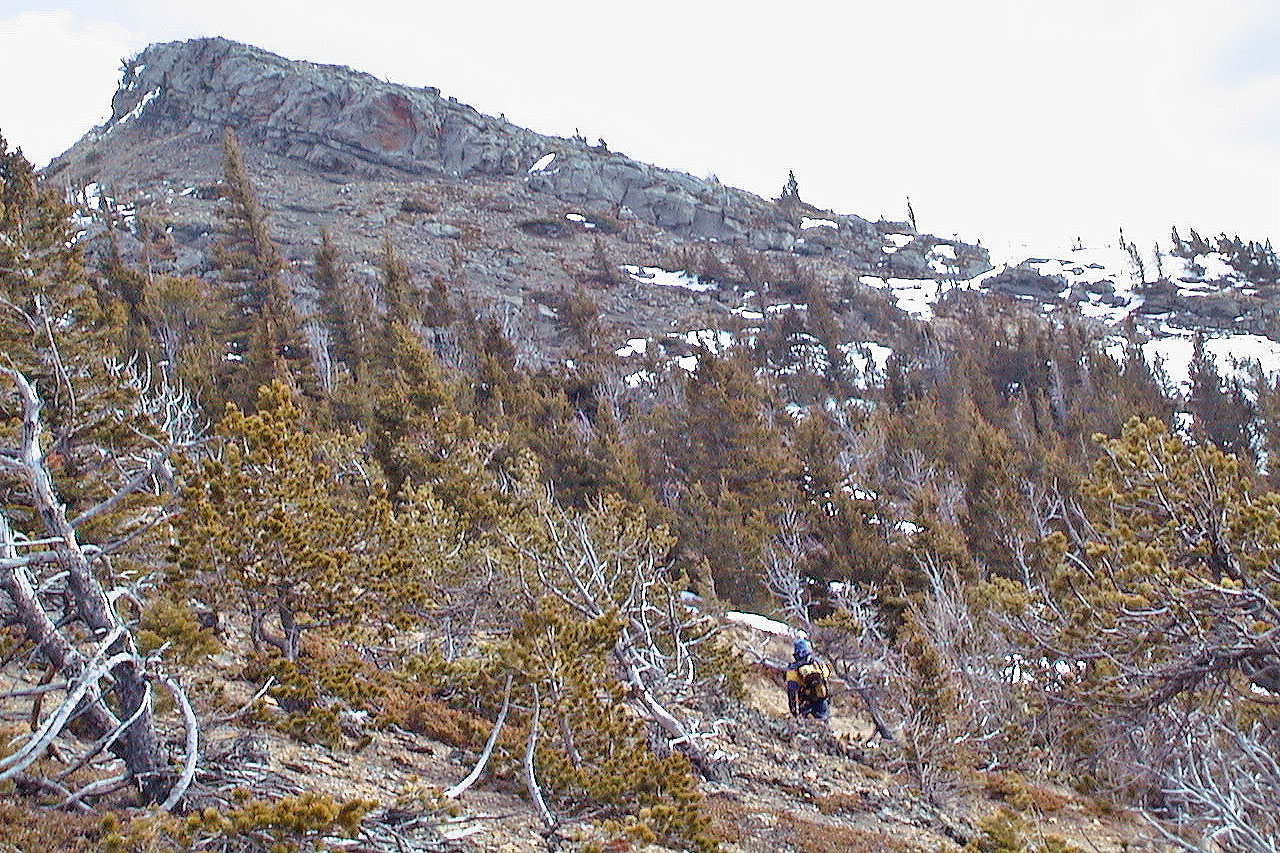 Light bushwhacking before we reached the base of Tallon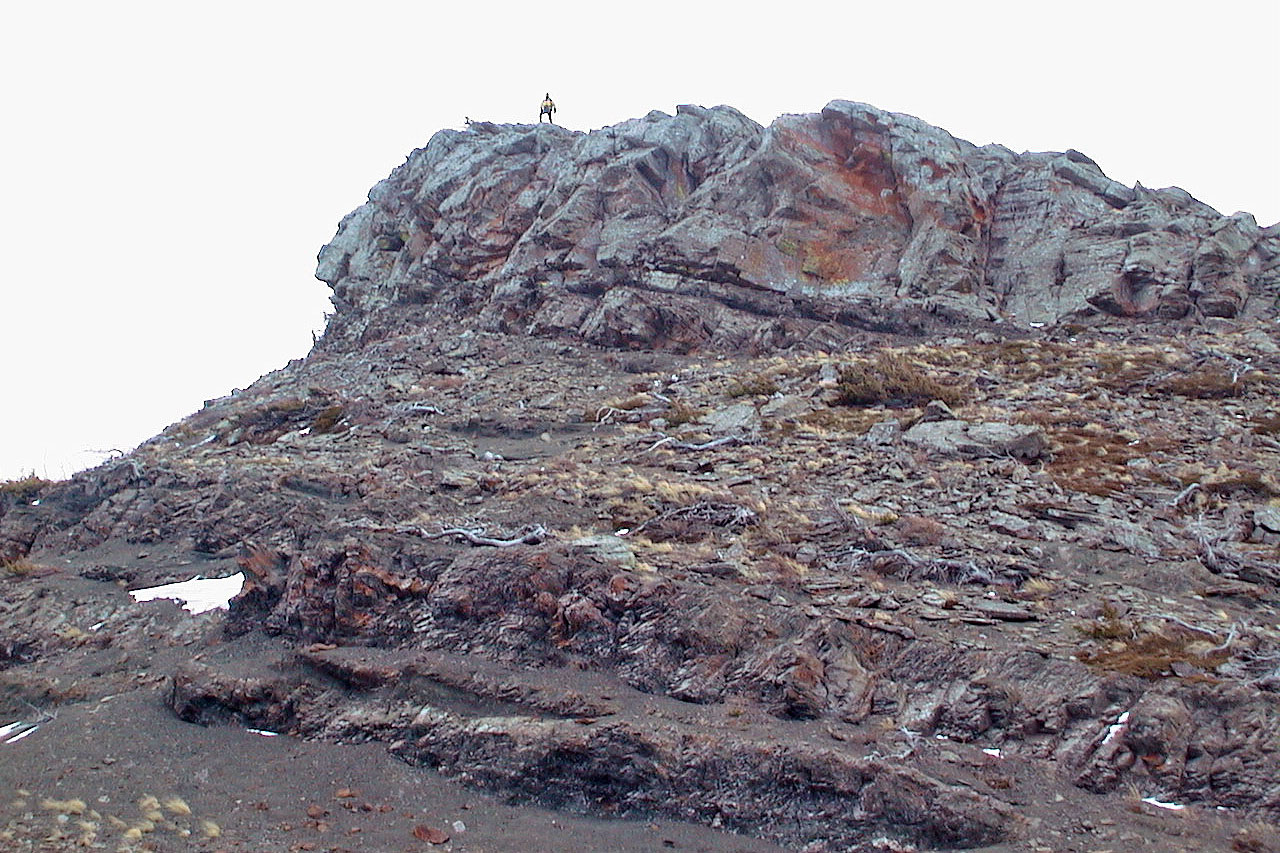 On the summit of Tallon Peak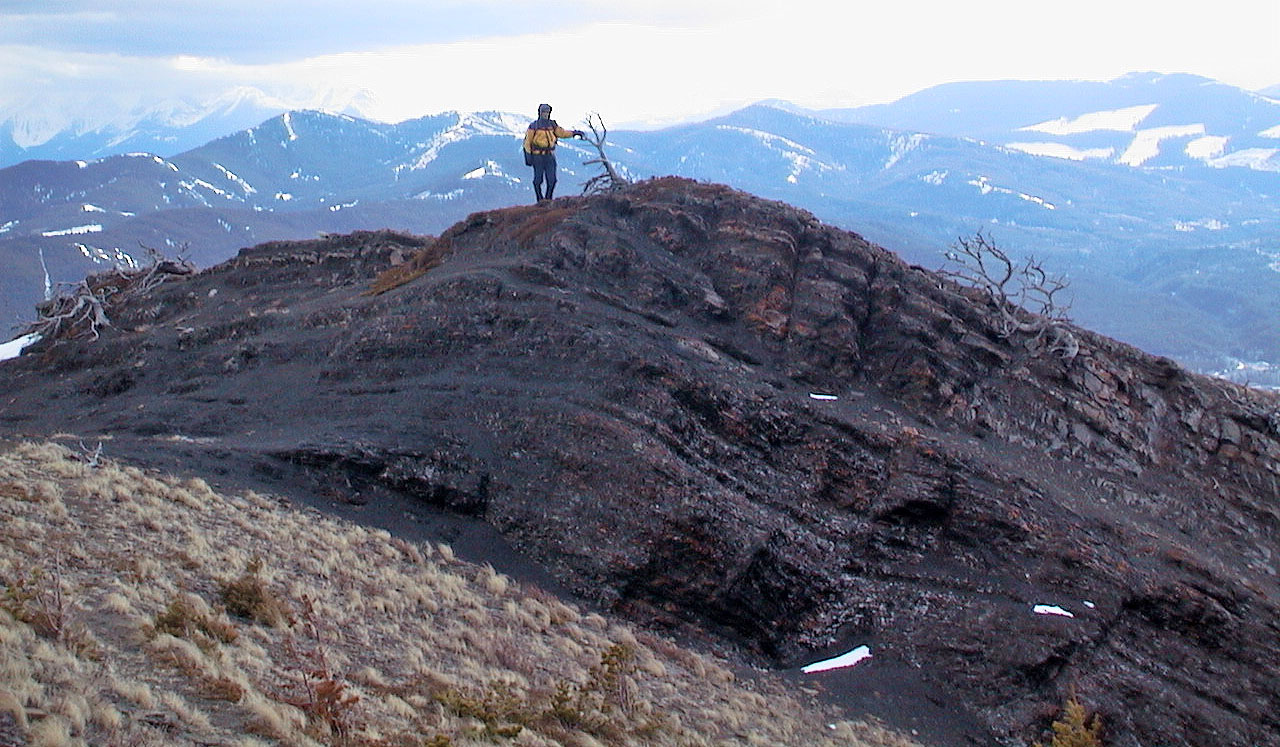 Some interesting rock on our descent>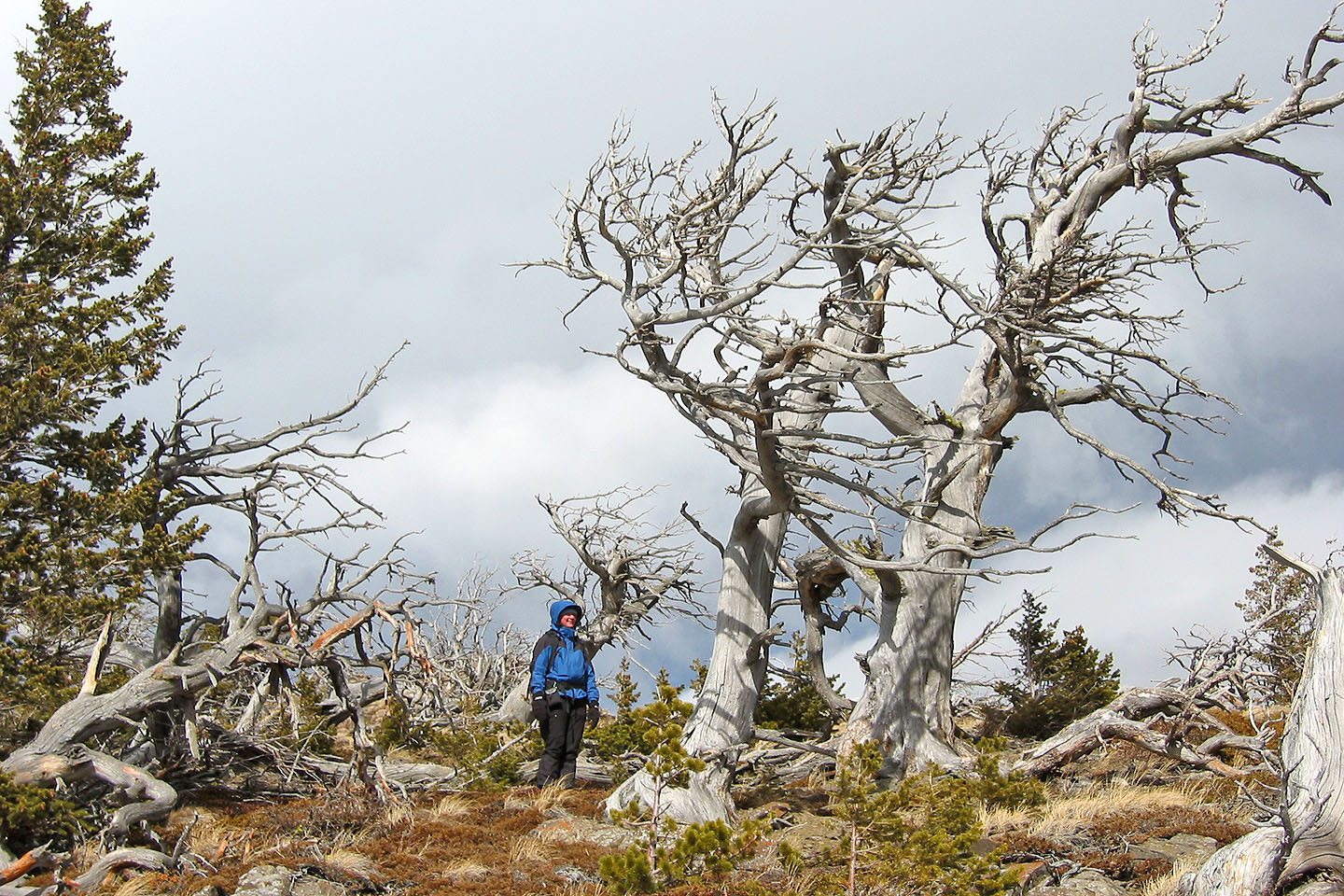 Passing through dead trees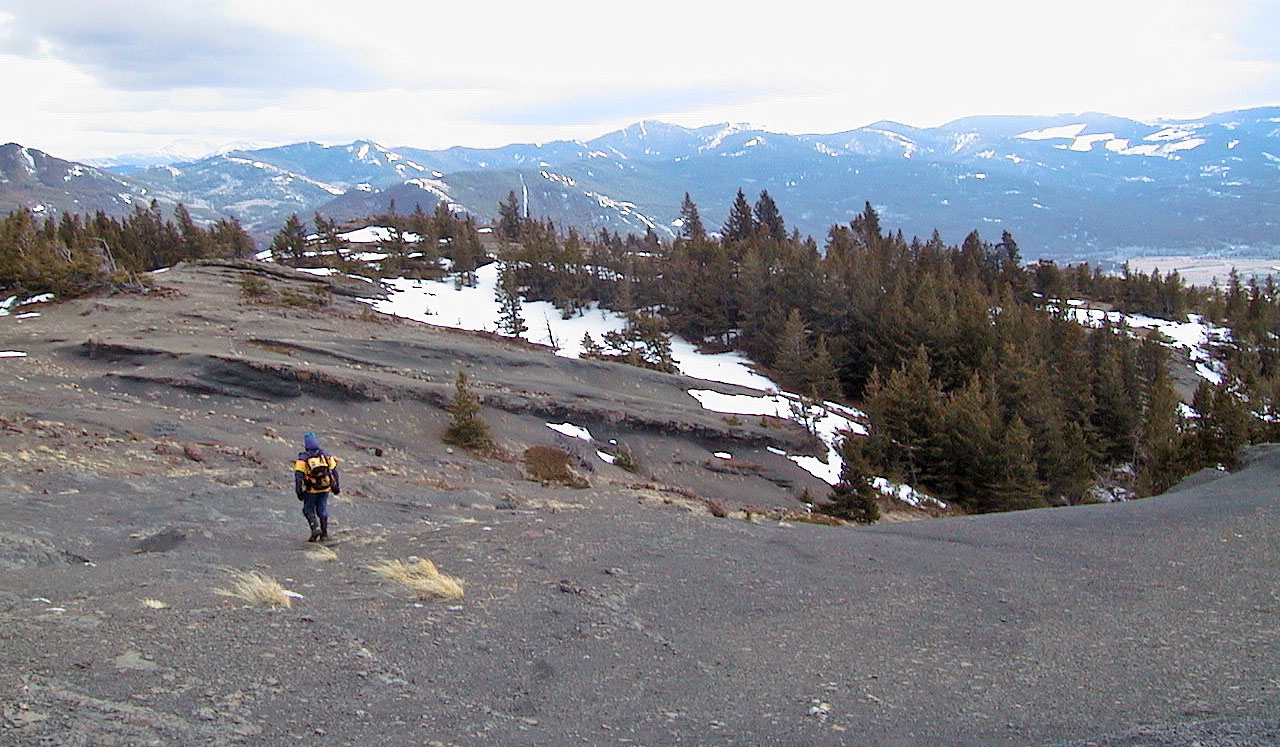 Continuing down the south ridge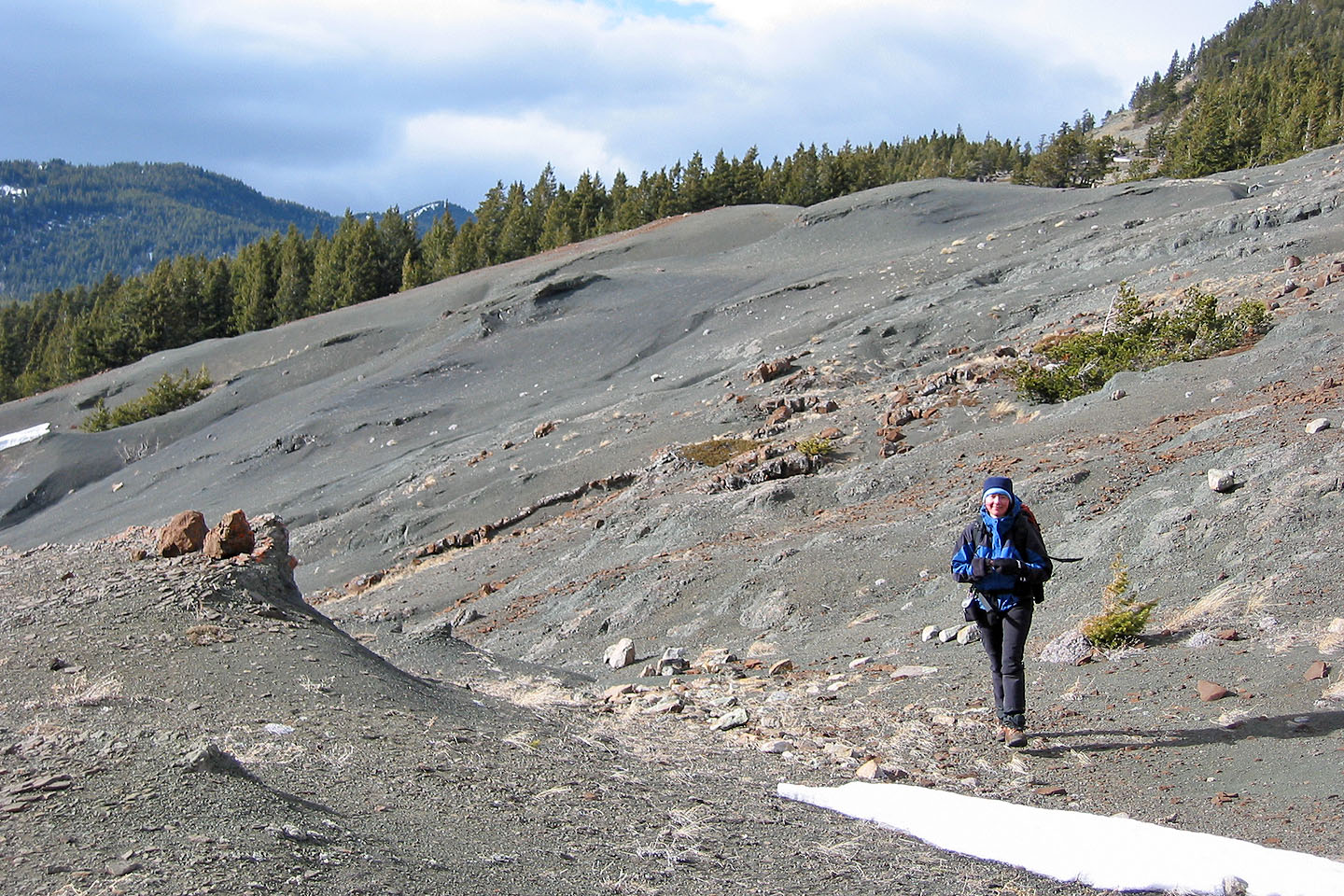 >Unusual landscape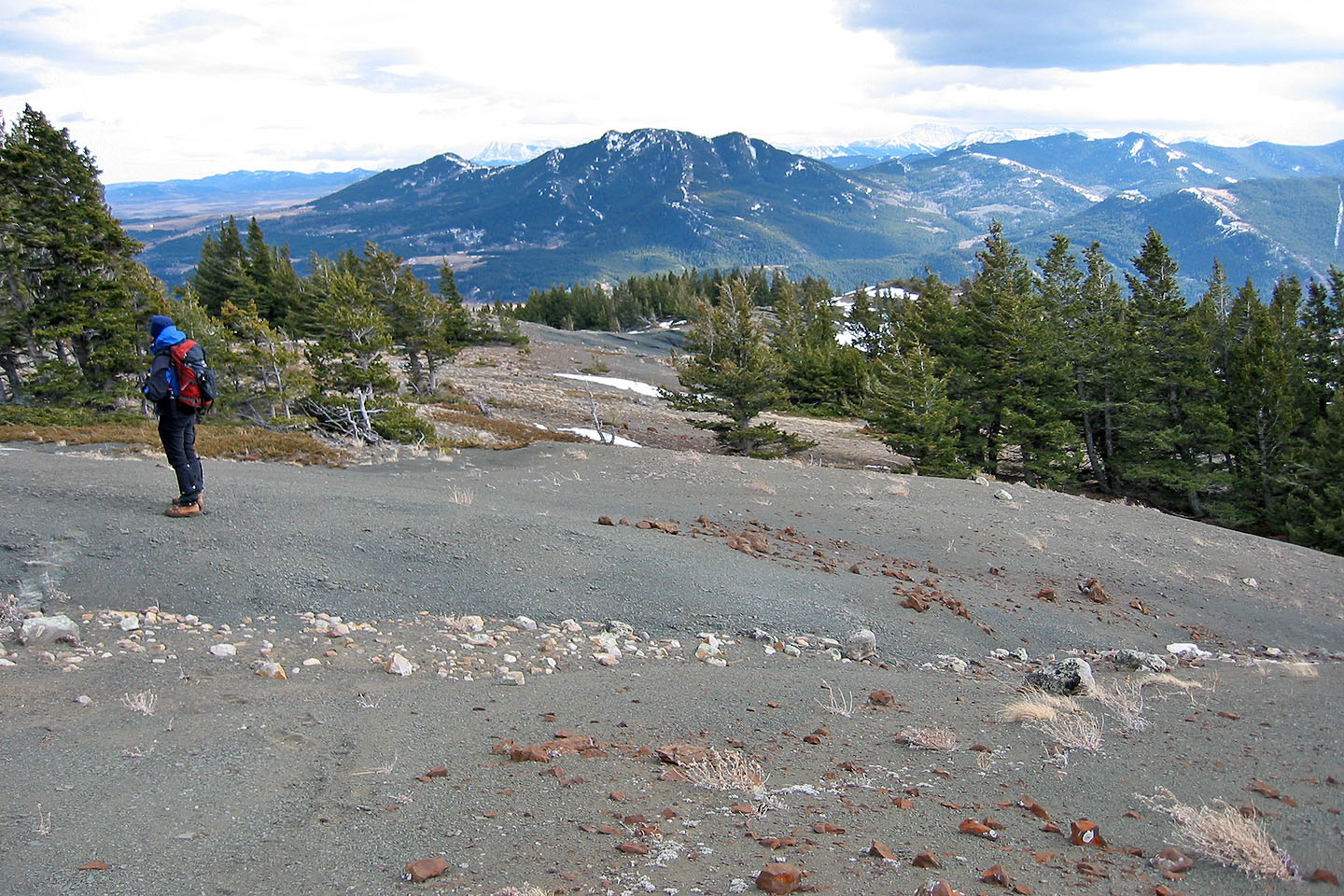 Byron Hill in the background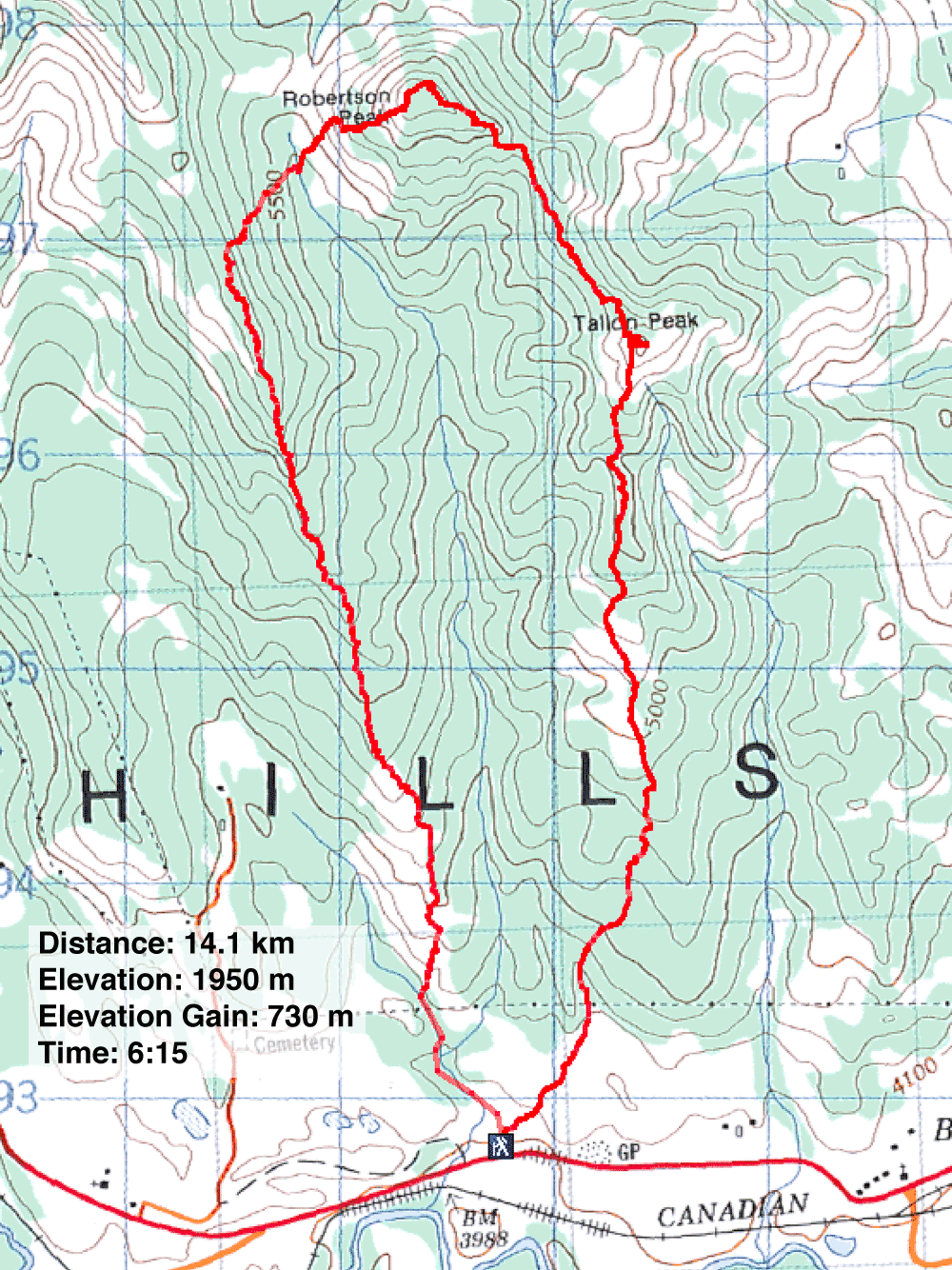 82 G/9 Blairmore