bobspirko.ca | Home | Canada Trips | US Trips | Hiking | Snowshoeing | About
"Iron Creek Mountain"
Kananaskis, Alberta
November 29, 2008
When we climbed Sentinel Peak earlier this year we considered also climbing the unnamed peak (GR808674) south of it. We didn't so now we returned to climb it.
We started from Bear Pond trail on Highway 532 and reached the frozen lake in ten minutes. After following the east shore, we continued to the Johnson Creek north fork trail junction. Instead of hiking all the way to the junction, we broke off Bear Pond trail and bushwhacked west to intersect the north fork trail. The shortcut saved us both elevation loss and distance. We still lost 60 m of elevation, dropping us back down to the trailhead elevation.
Because of snow, we couldn't tell if we stayed on the north fork trail. Likely we followed animal trails, bushwhacking at times. We kept left of a drainage at first but later crossed it. We continued west and climbed out of the trees onto a grassy slope. A rocky ridge appeared on our right so we stayed left and worked our way to the right to reach a saddle. From here we could see "Iron Creek Mountain" above Iron Creek Pass.
The terrain between the saddle and the mountain was a pleasant high plateau. We soon found ourselves hiking along the Hailstone Butte Lookout access road which took us to the base of Iron Creek Mountain. We hiked up the open slopes to the summit.
The surrounding scenery encompassed snow-covered peaks under cobalt skies. Although views at the top were fine, we enjoyed the scenery throughout the trip.

MOVIE (posted on YouTube)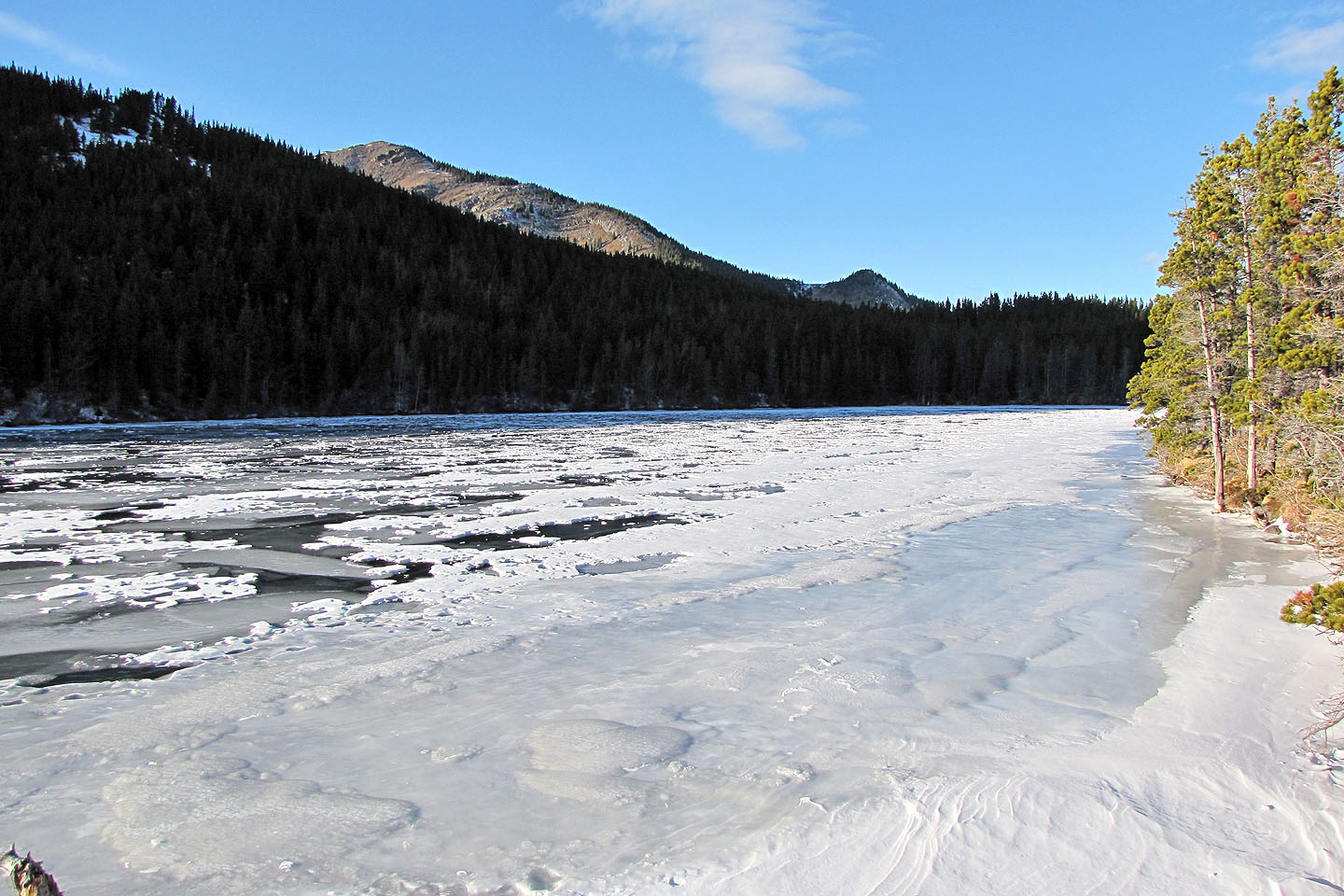 Bear Pond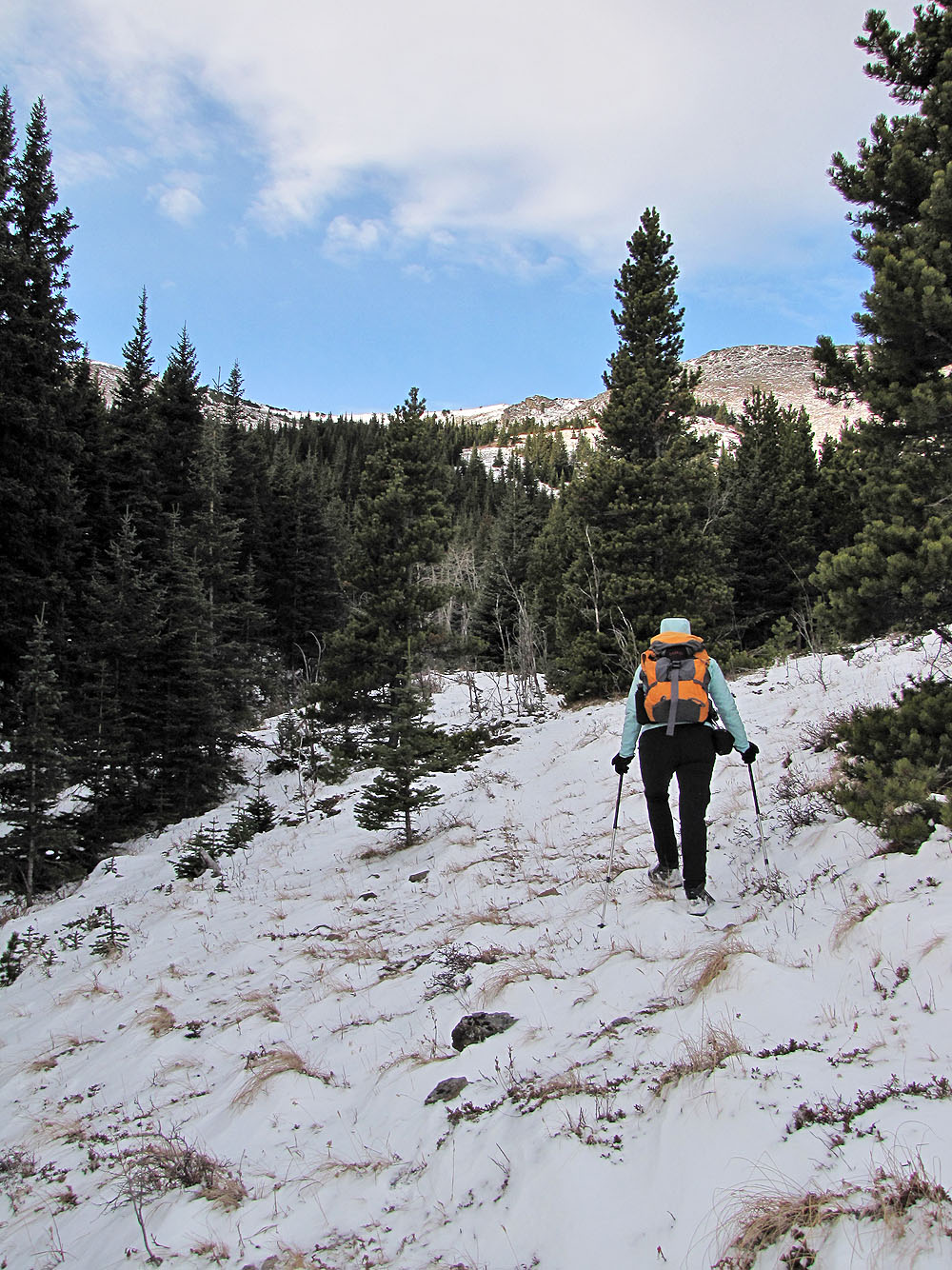 A break in the trees offers a glimpse of the open slopes above.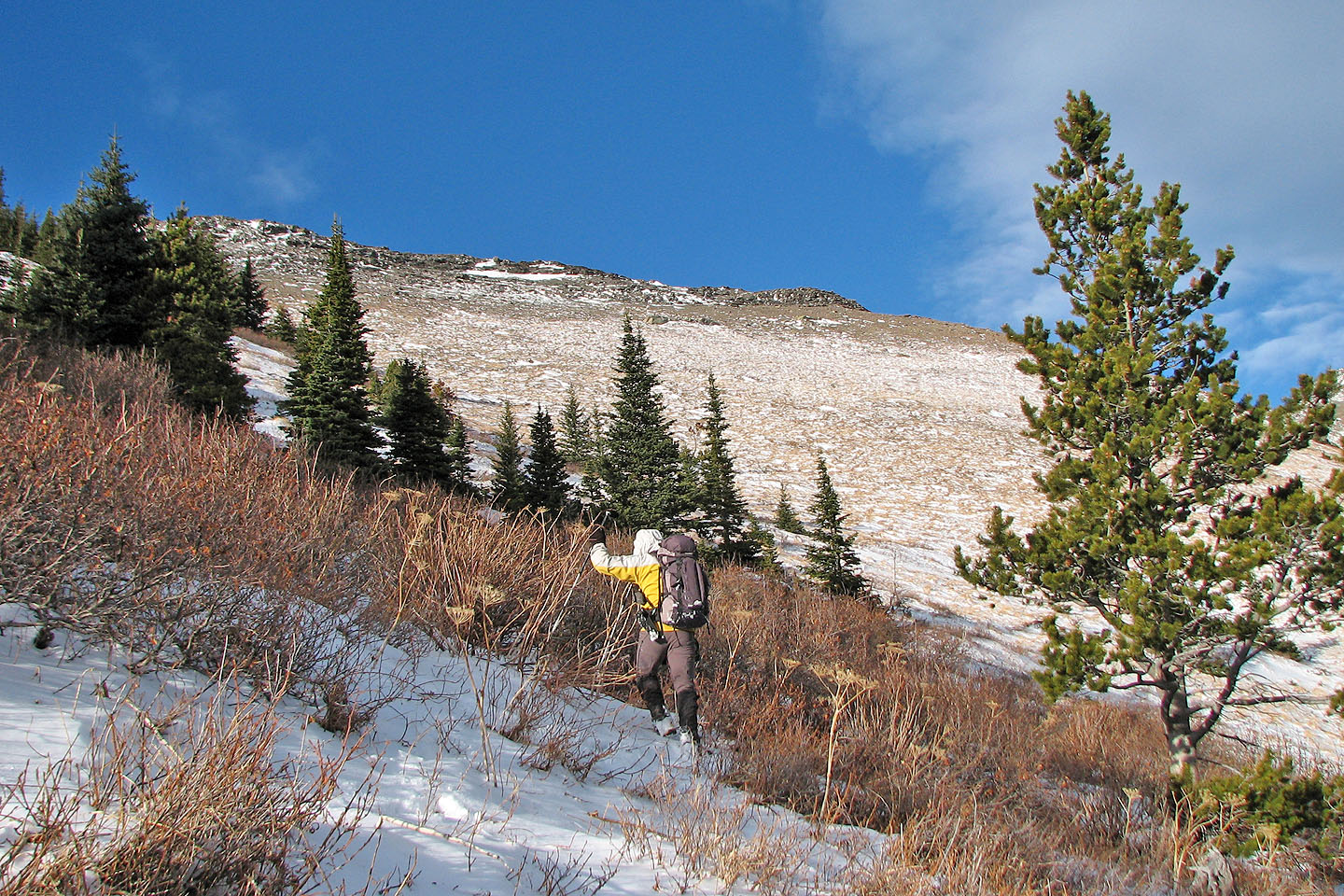 Later we realized we could have ascended the ridge above, but the day
is too short to do much exploring.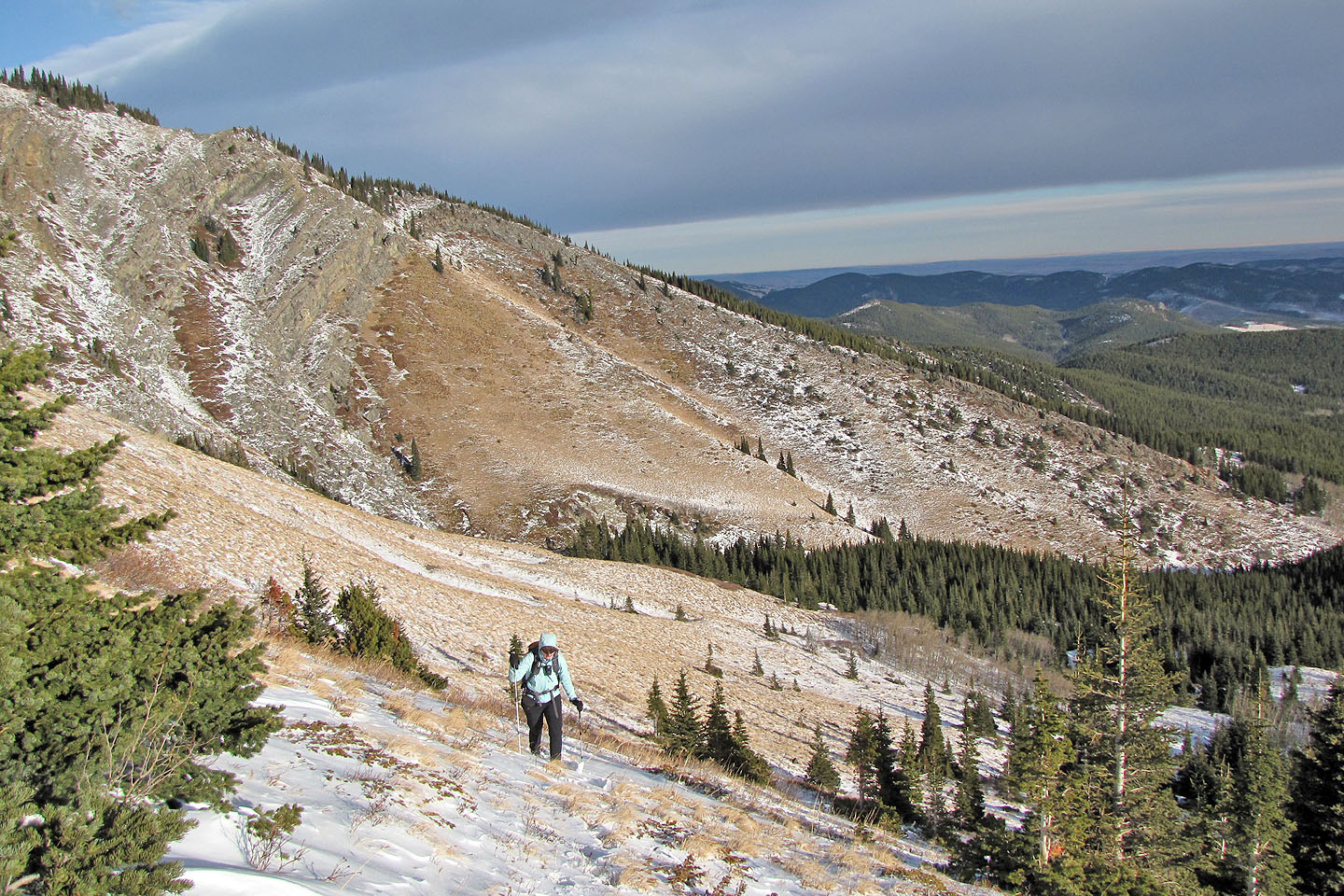 We reach open slopes.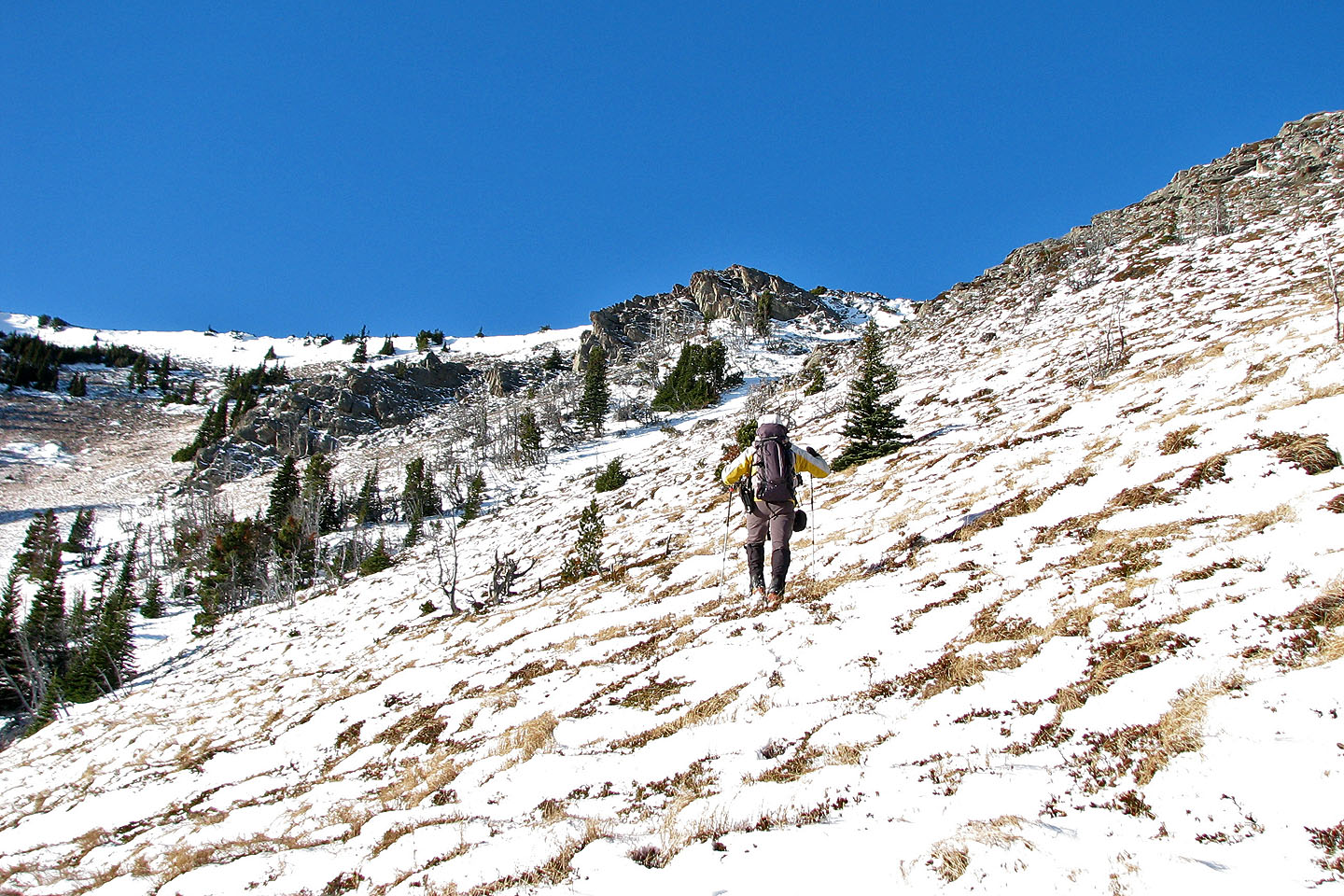 We hike to a saddle around the corner on our right.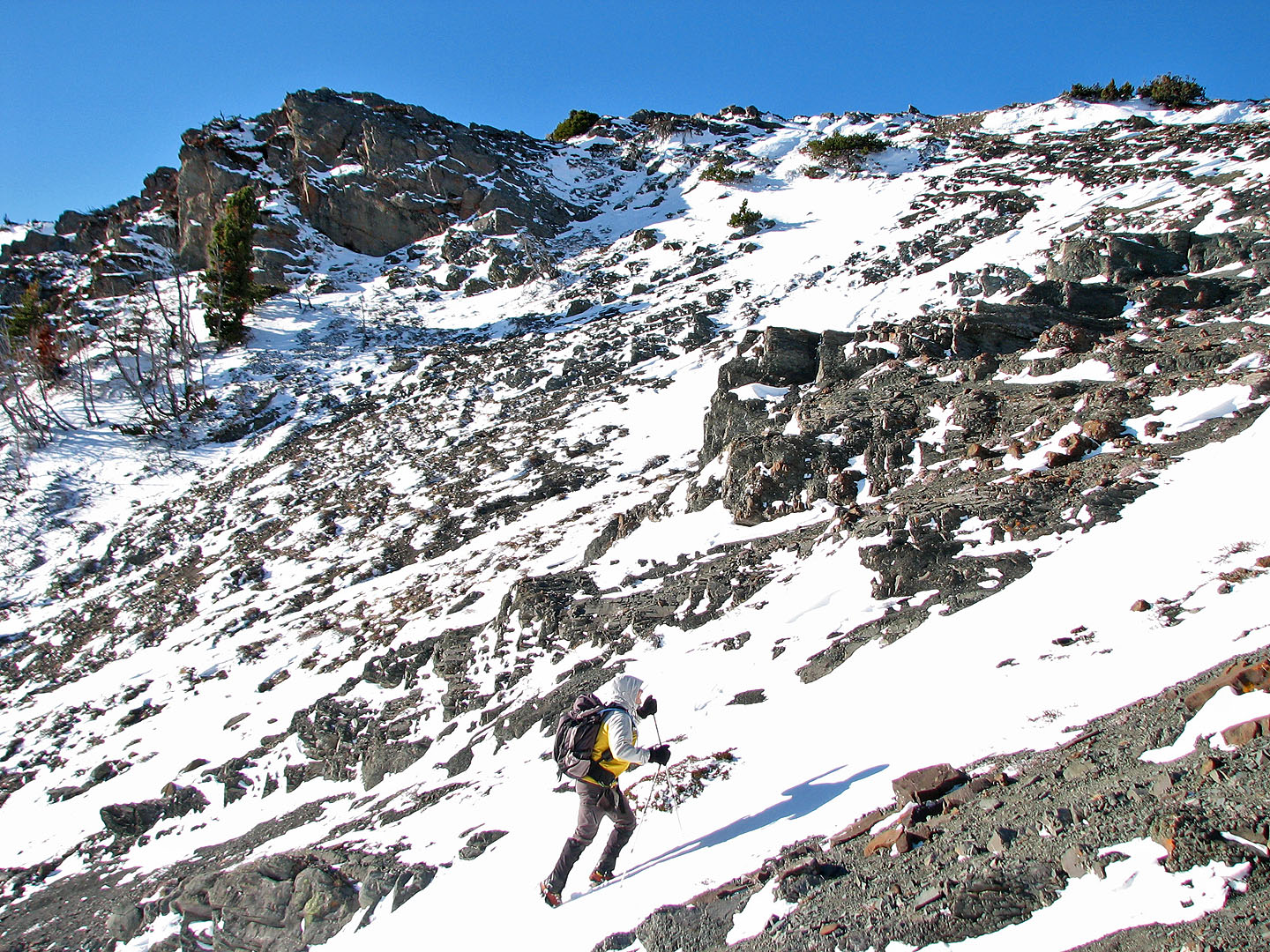 Ascending the saddle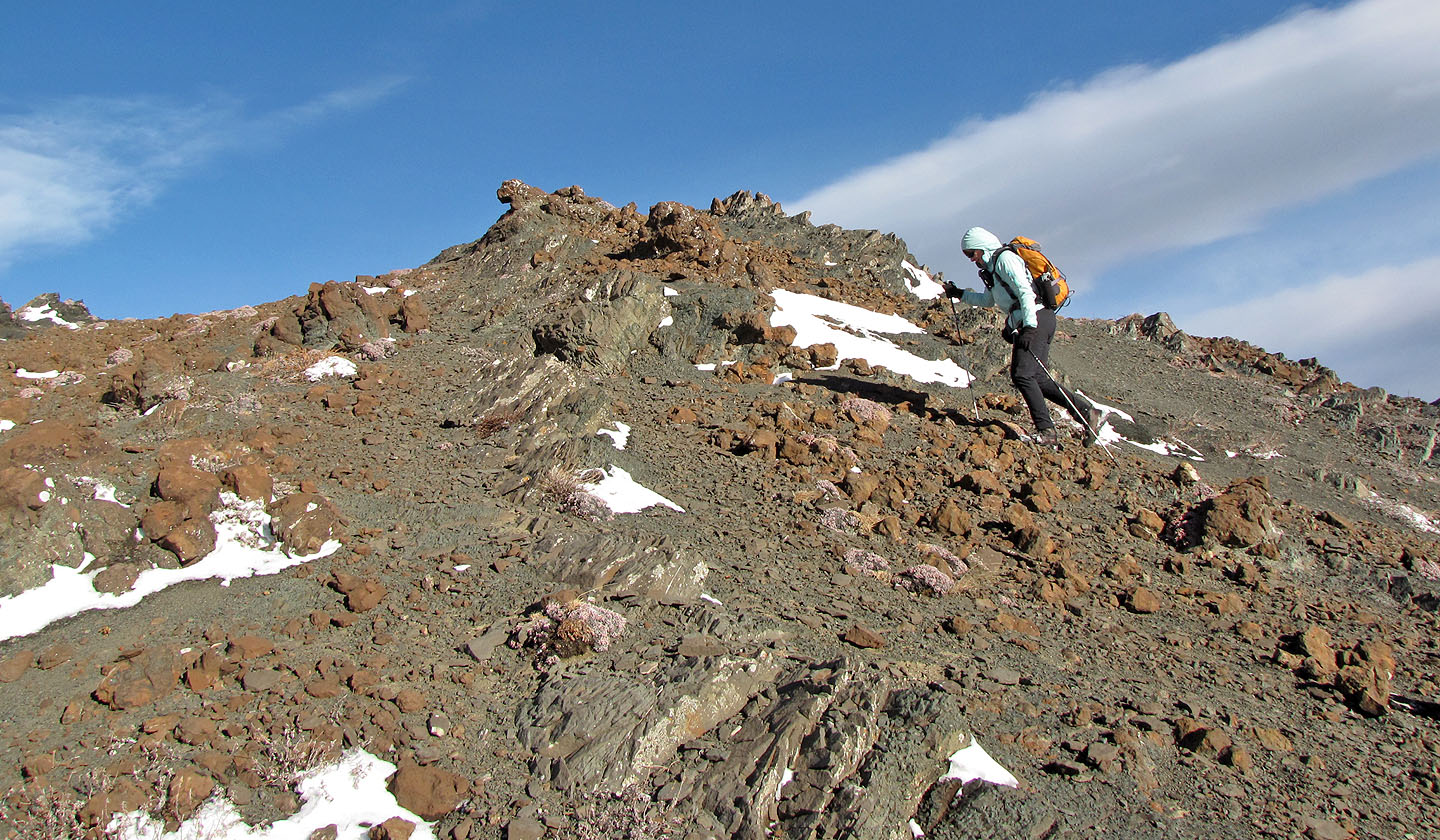 Interesting landscape on the saddle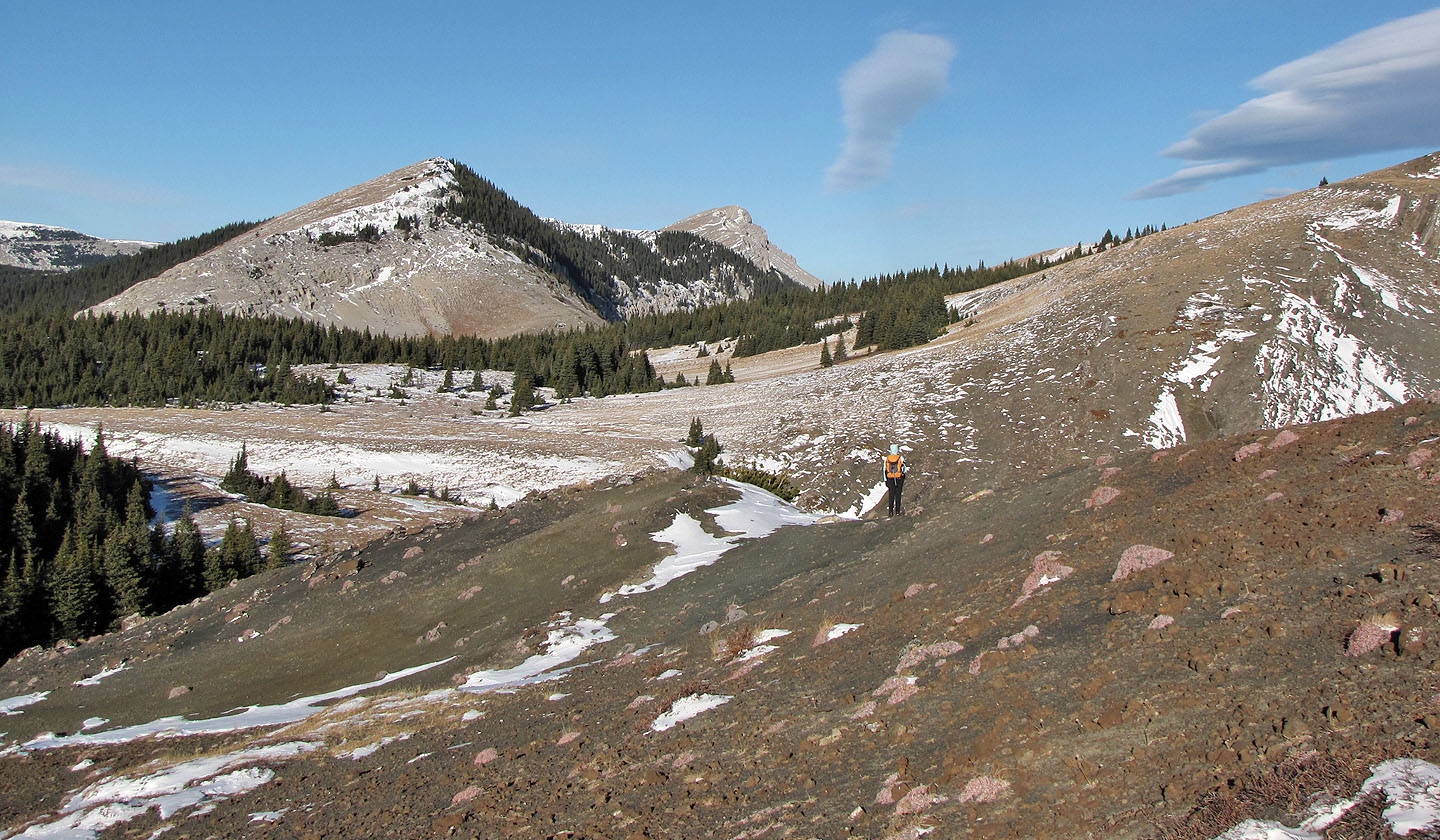 Iron Creek Mountain and Sentinel Peak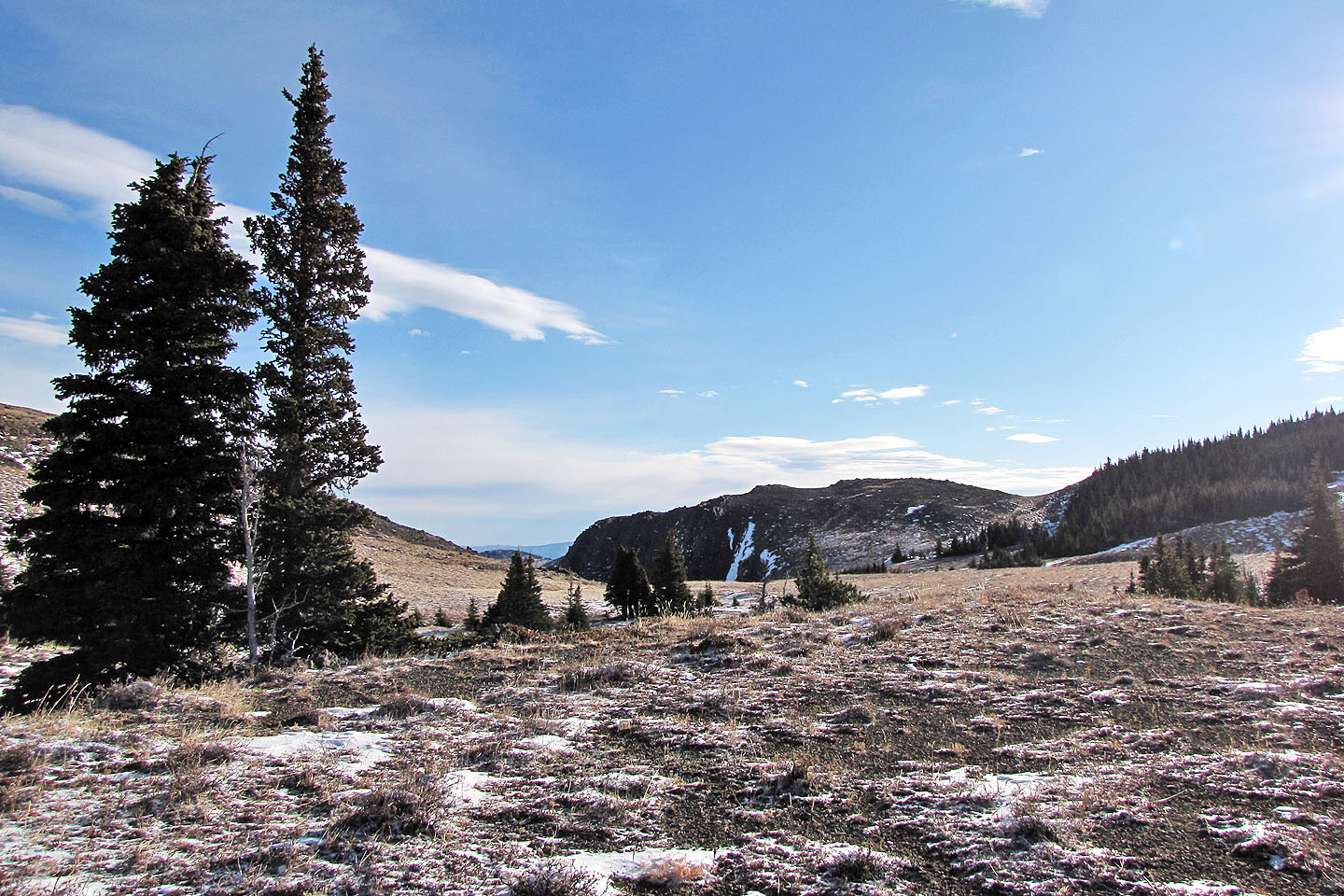 Looking back at the saddle on the skyline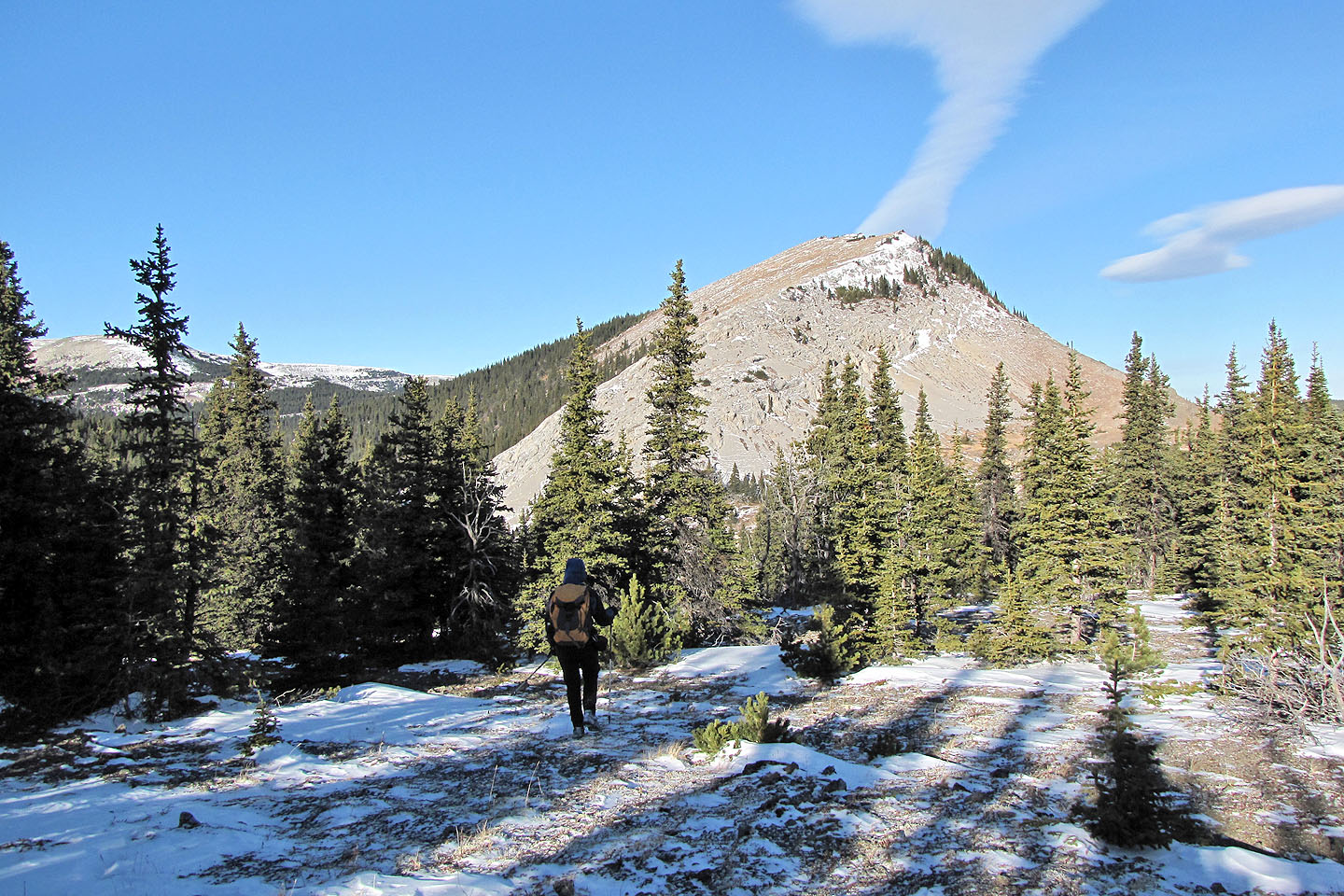 To reach Iron Creek Pass, we'll have to bushwhack for a short distance.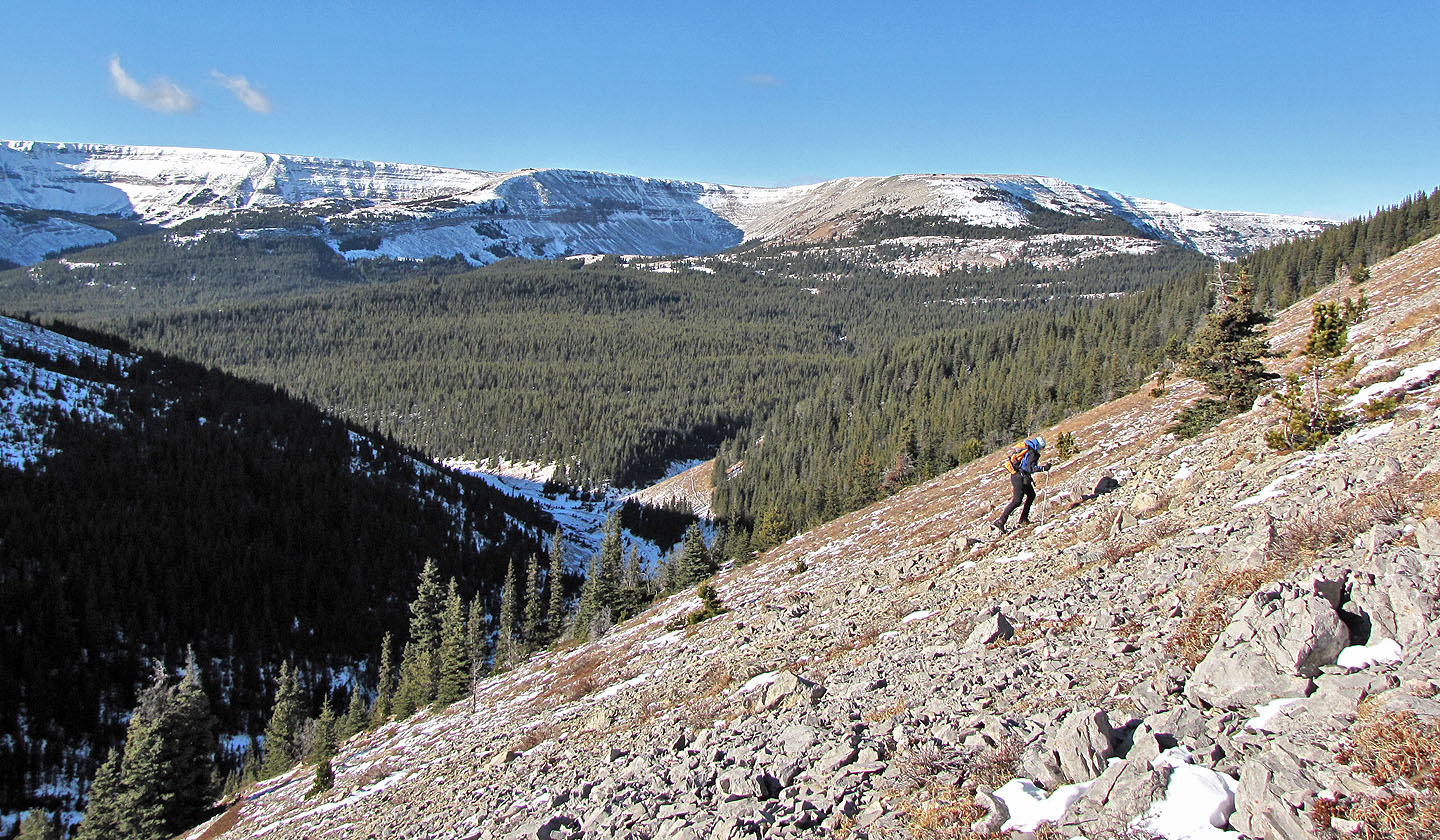 Ascending Iron Creek Mountain. Plateau Mountain in the background.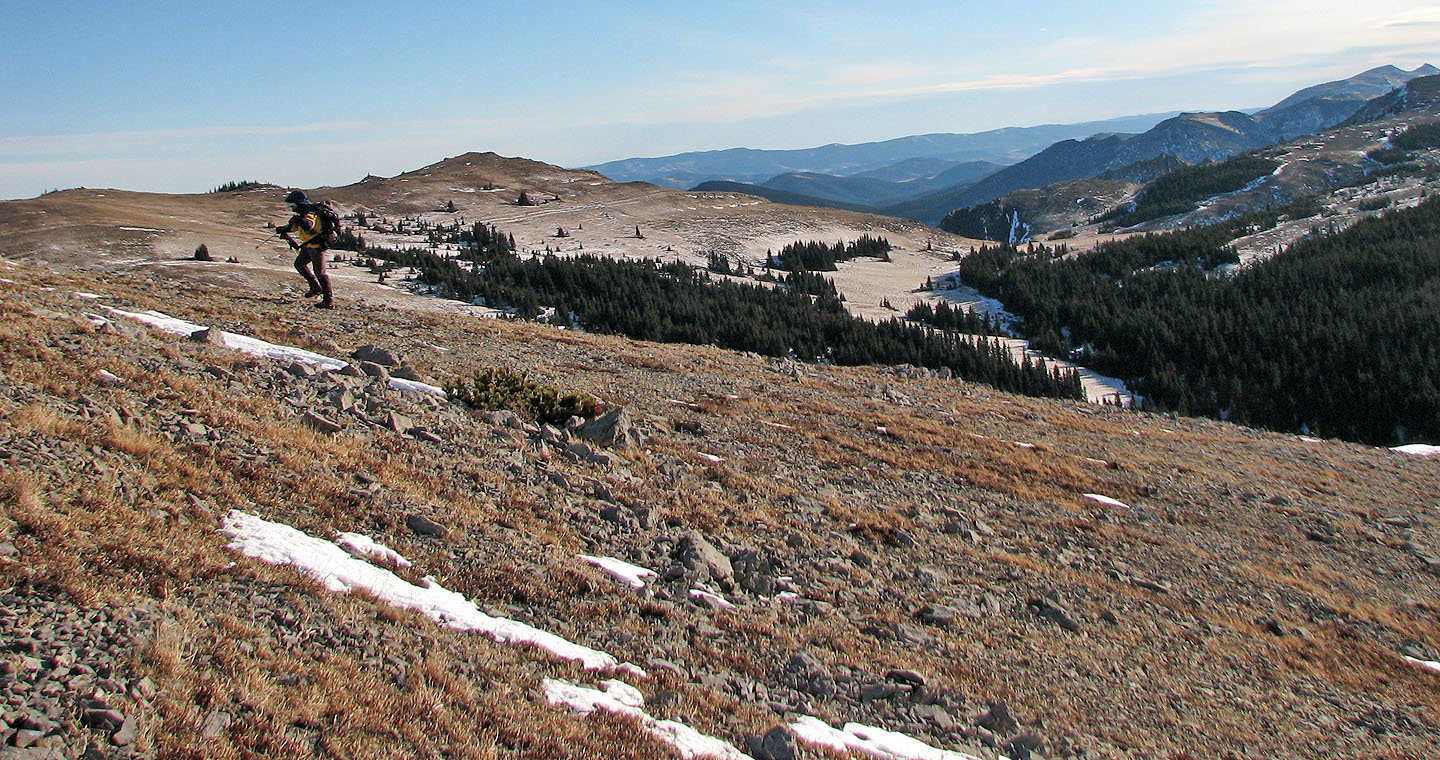 We gain the ridge. An unnamed peak behind.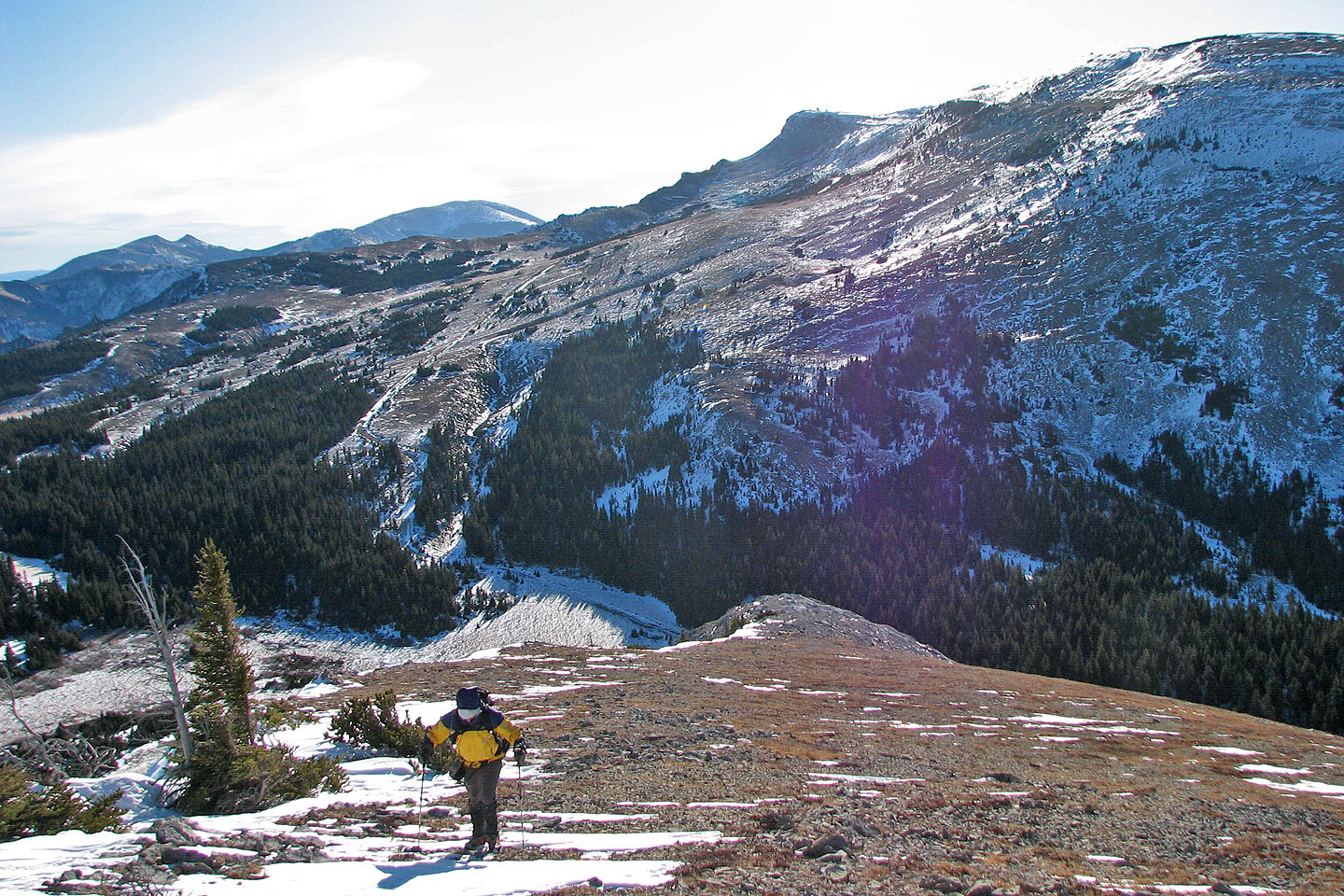 Hailstone Butte (mouse over) lies south.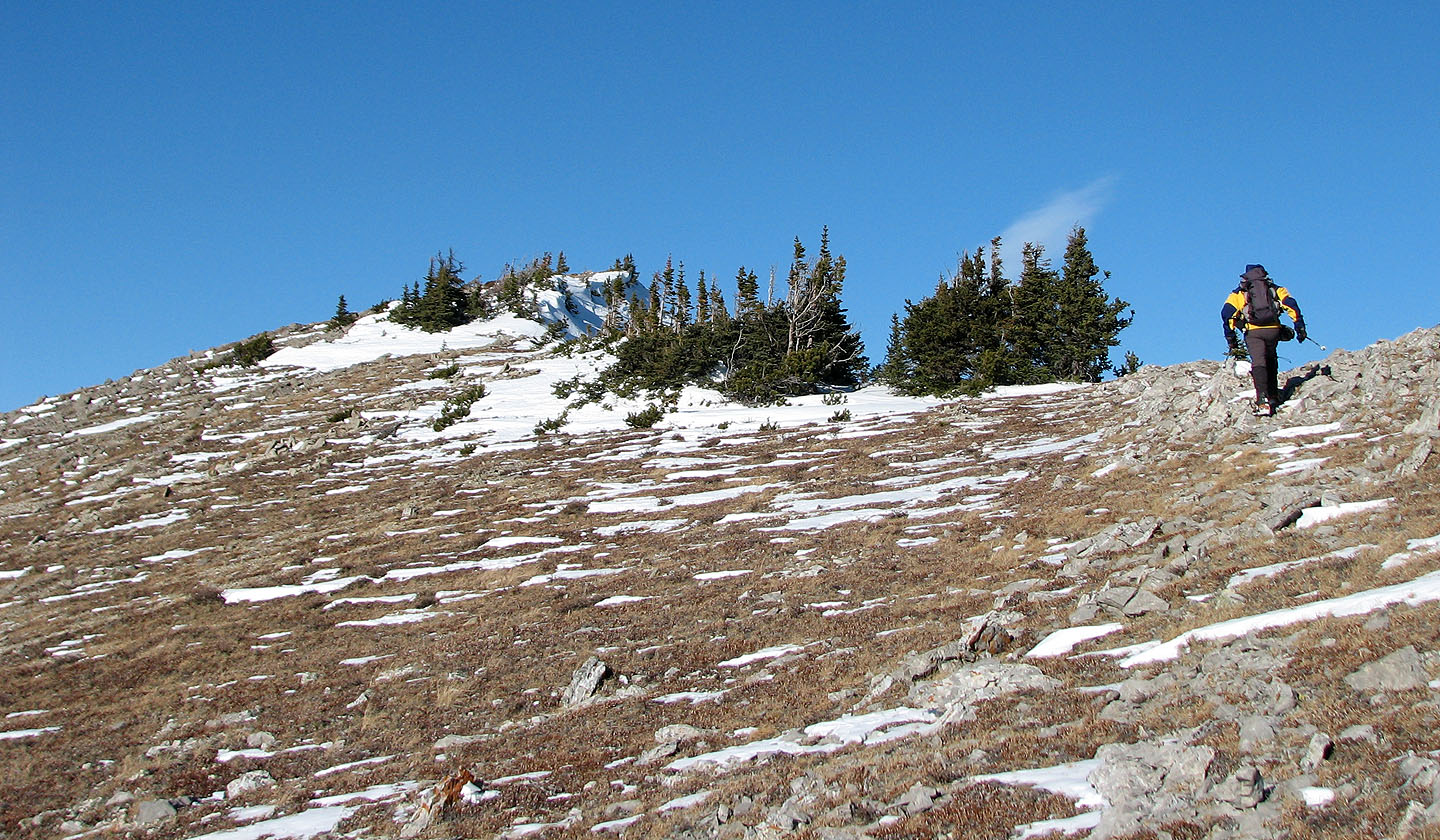 False summit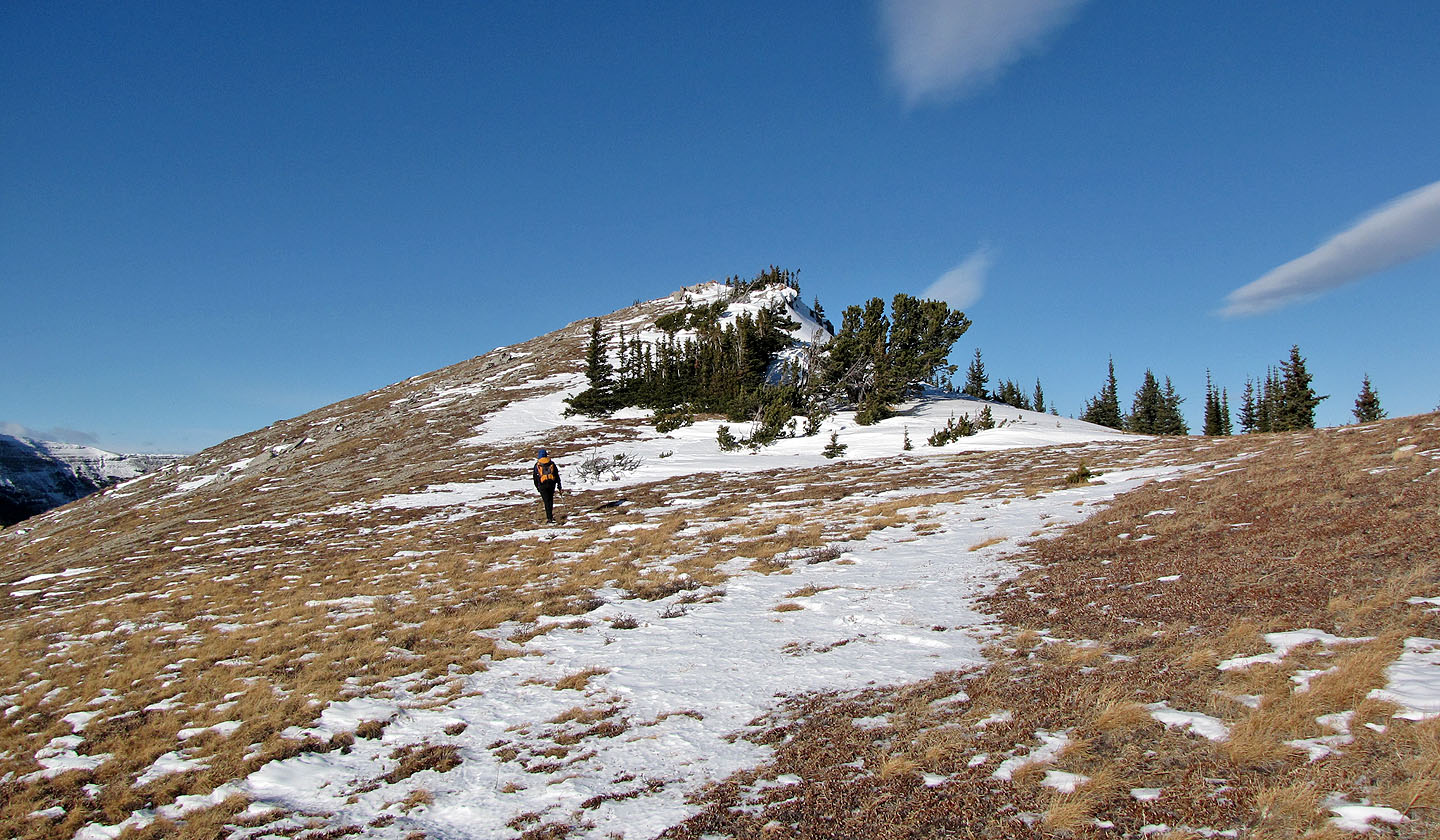 True summit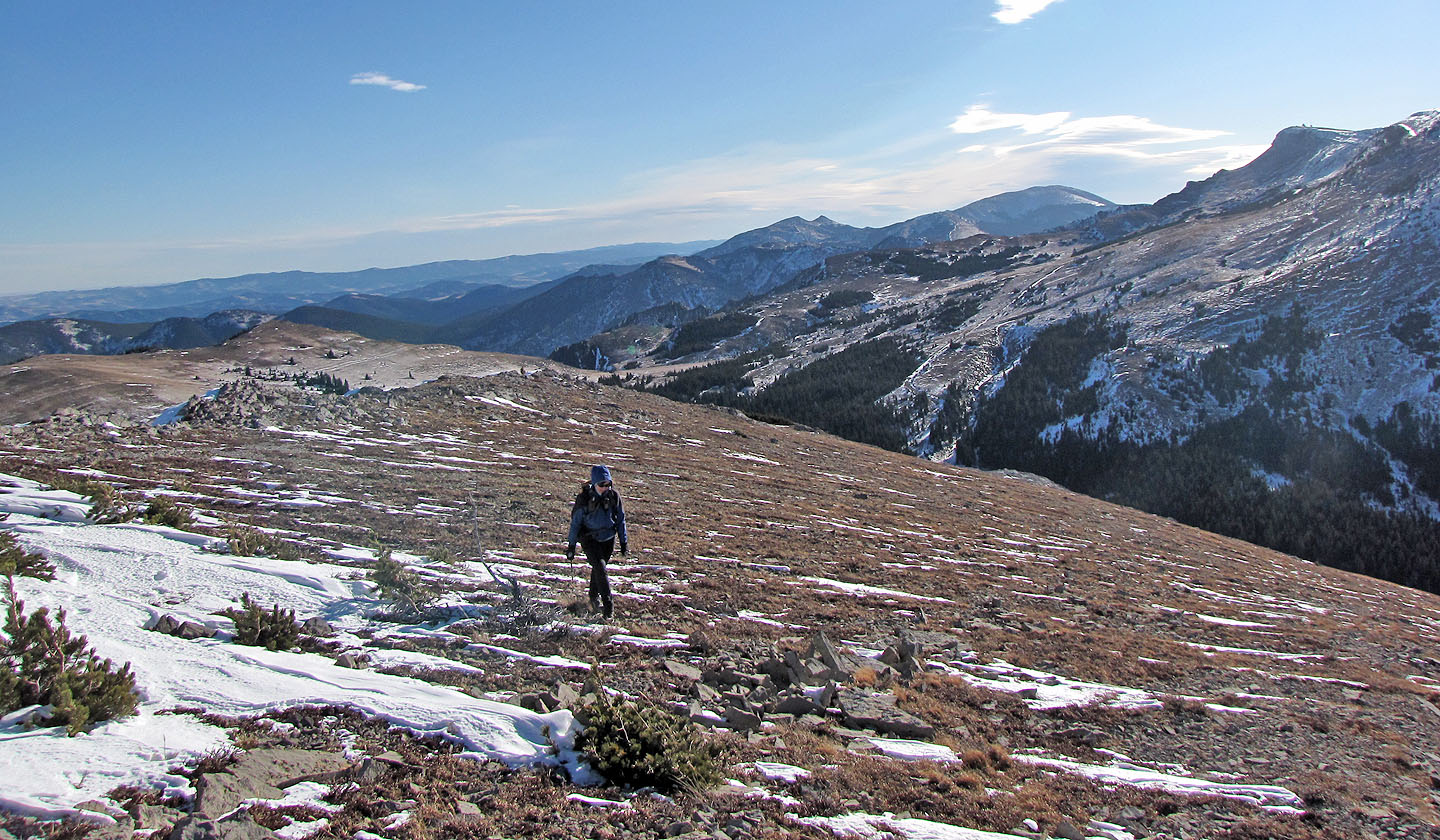 Looking southeast, Saddle Mountain on the right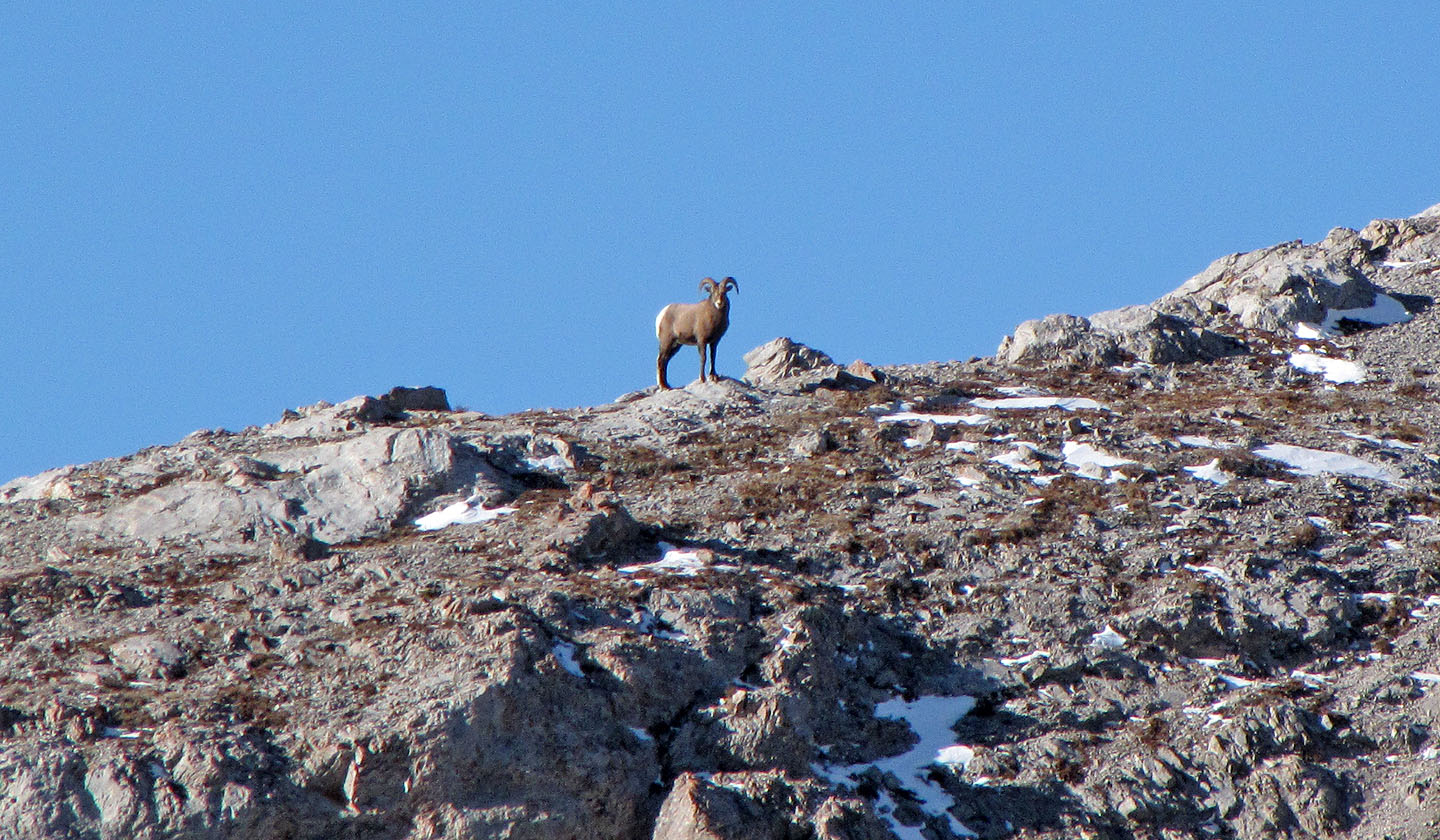 A mountain sheep watches us from the mountain (mouse over to back up).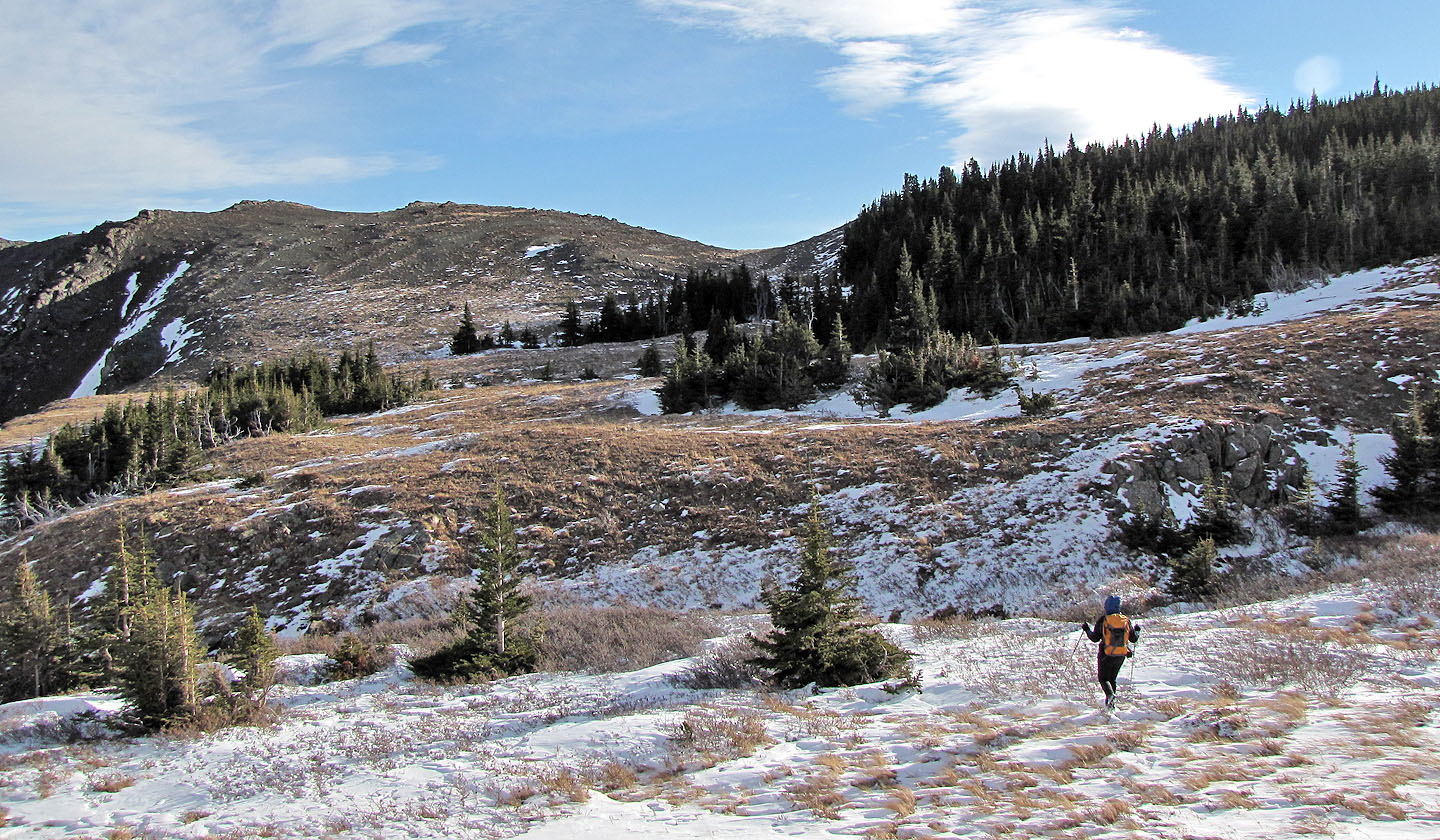 Heading back to the saddle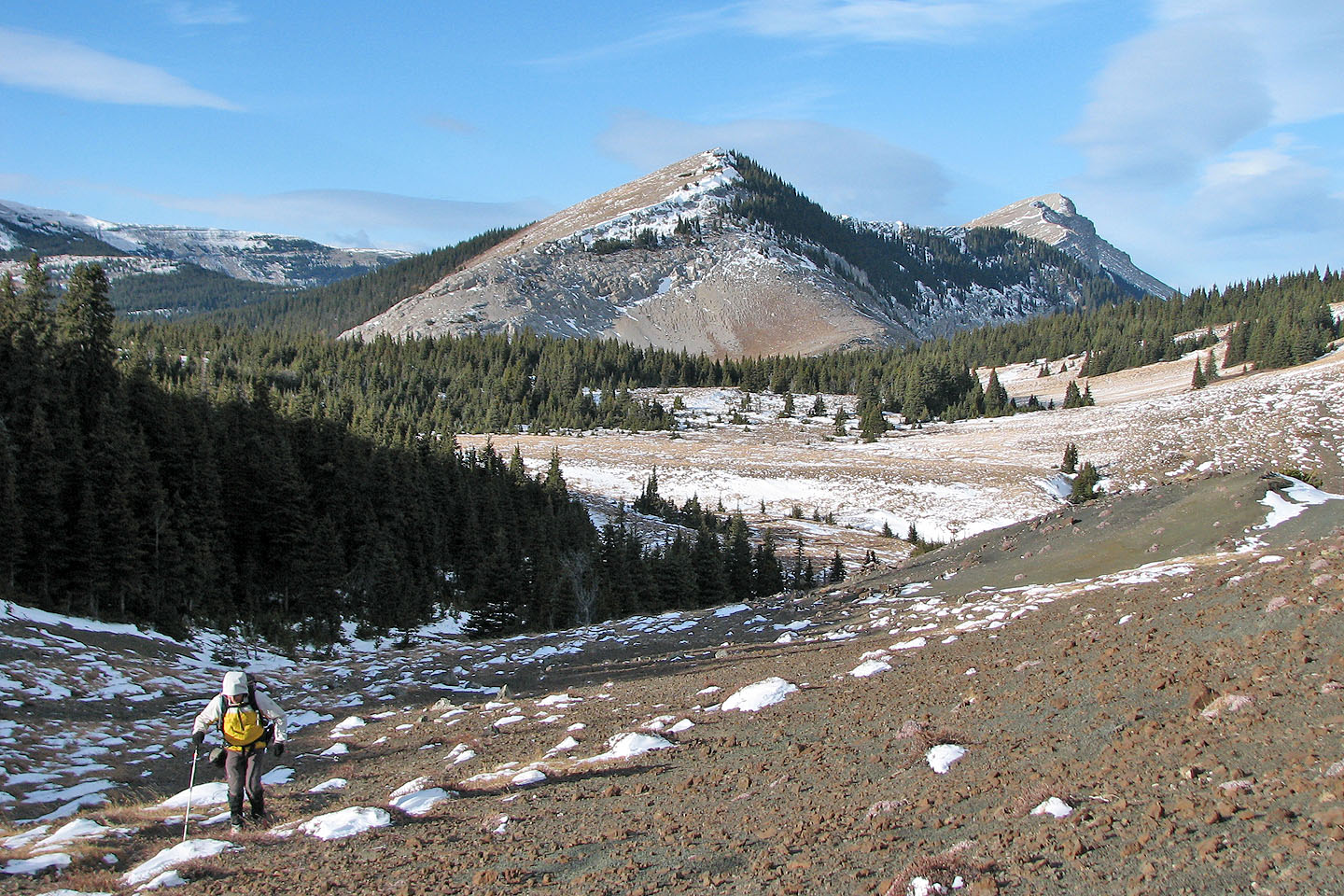 Looking back from the pass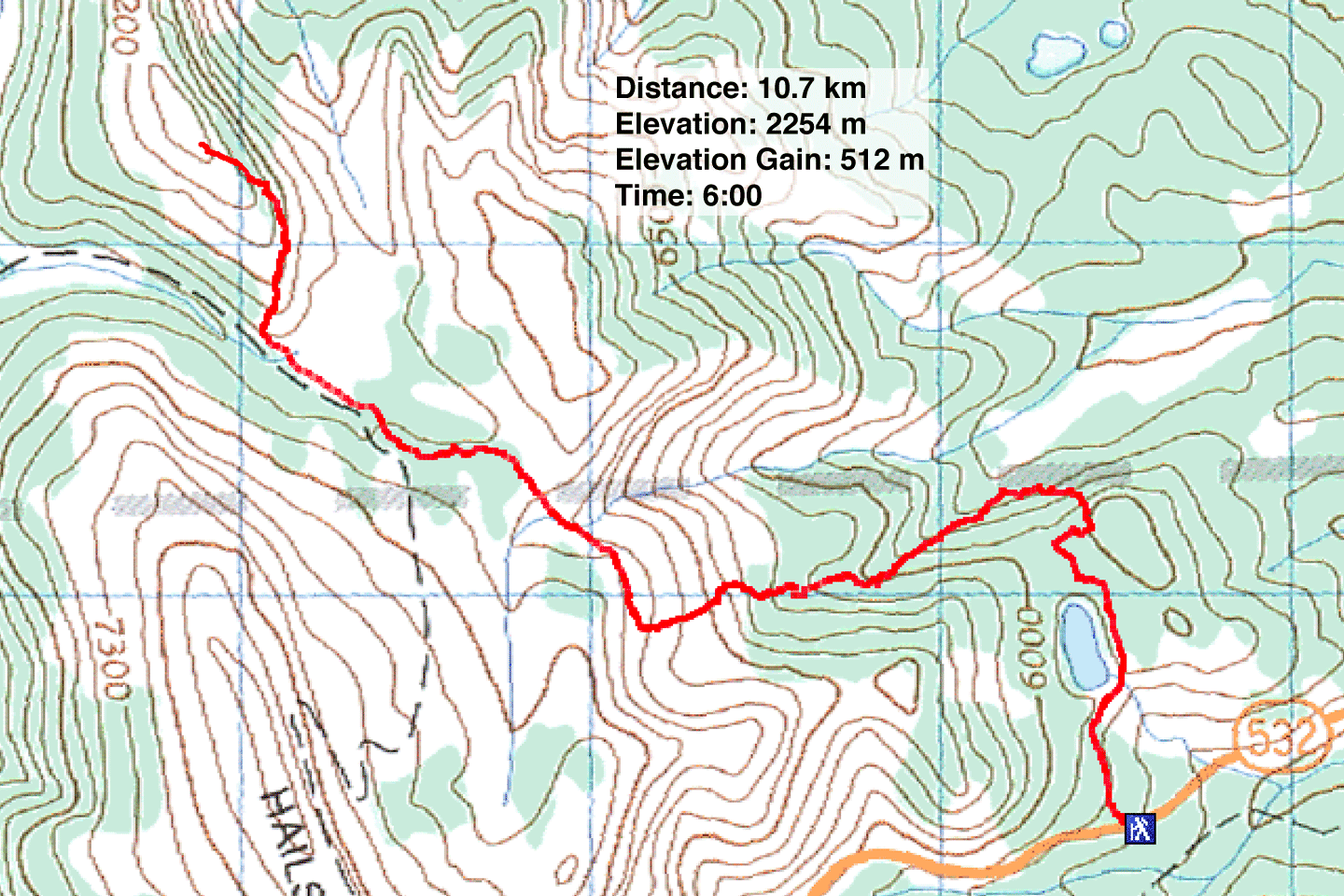 Langford Creek 82/J1