Mustang Hills, East Summit
Kananaskis, Alberta
November 24, 2012
Dinah and I revisited Mustang Hills, but unlike our previous trip earlier this year, we used the Elbow River approach trail and only ascended the East Summit. It would have been nice to do the entire Mustang Hills loop, but this had to be a quick trip so we could be back in the afternoon to dog-sit.
We unwittingly parked at the first parking lot at Cobble Flats and tacked on an extra 250 m to our route. The trail follows the riverbank for about 2 km before veering west and climbing the East Summit. Trees on top of Mustang Hills blocked the view east, but we had a clear sight south. At this time of the year, however, the sun sits low in the south sky leaving the observable mountains in dark shadows. Mostly, though, we had hoped to see the wild horses that frequent Mustang Hills. Although hoof prints in the snow attested to recent horse activity on the grassy slopes, there was no sign of the animals themselves. Only later did we see a wild horse. We caught sight of one after we started driving away: we passed a lone horse grazing on the lower slopes of Rainy Summit Ridge.

On the riverside trail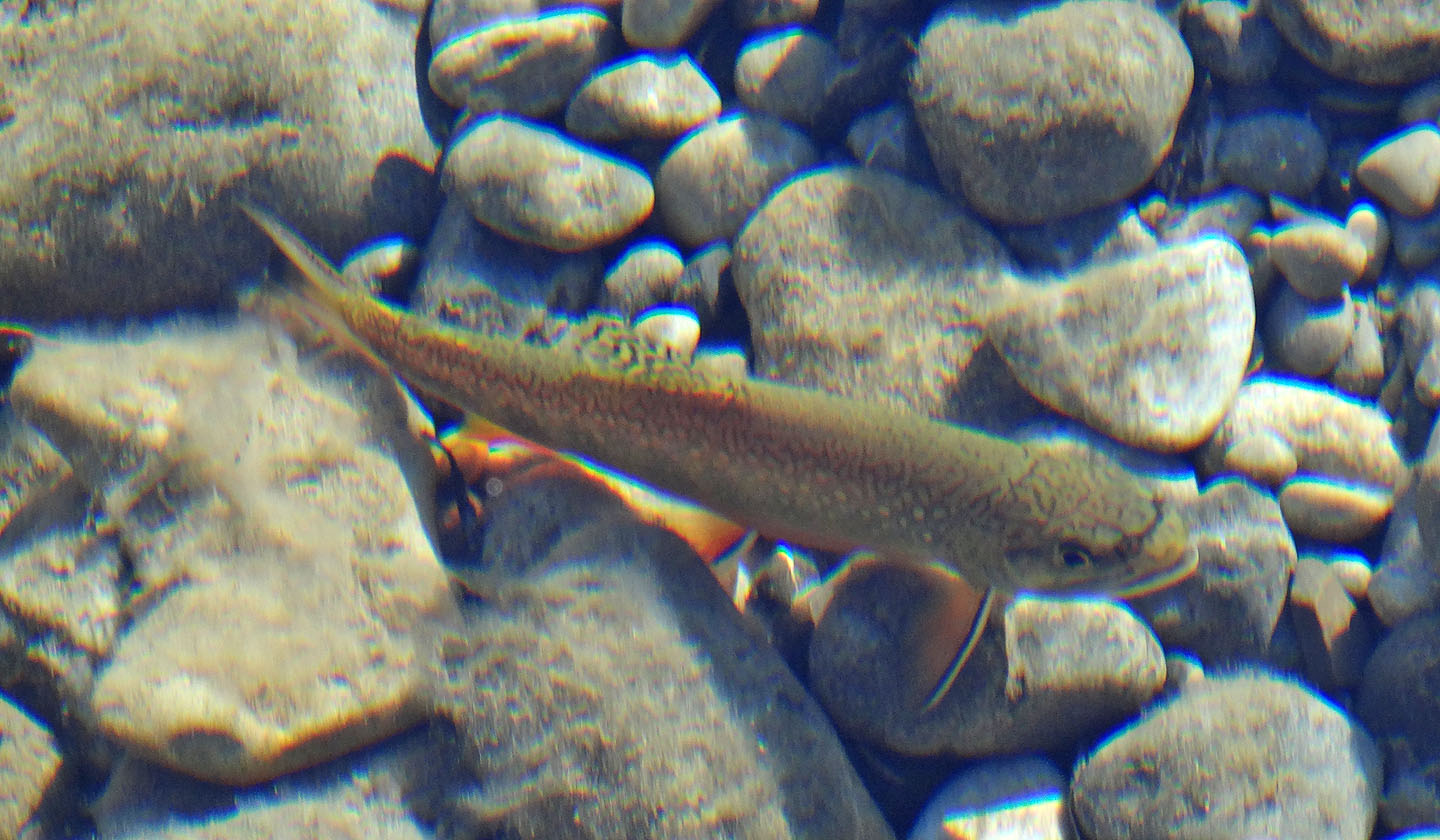 We hoped to see mustangs on the hike but the only wildlife we saw was this fish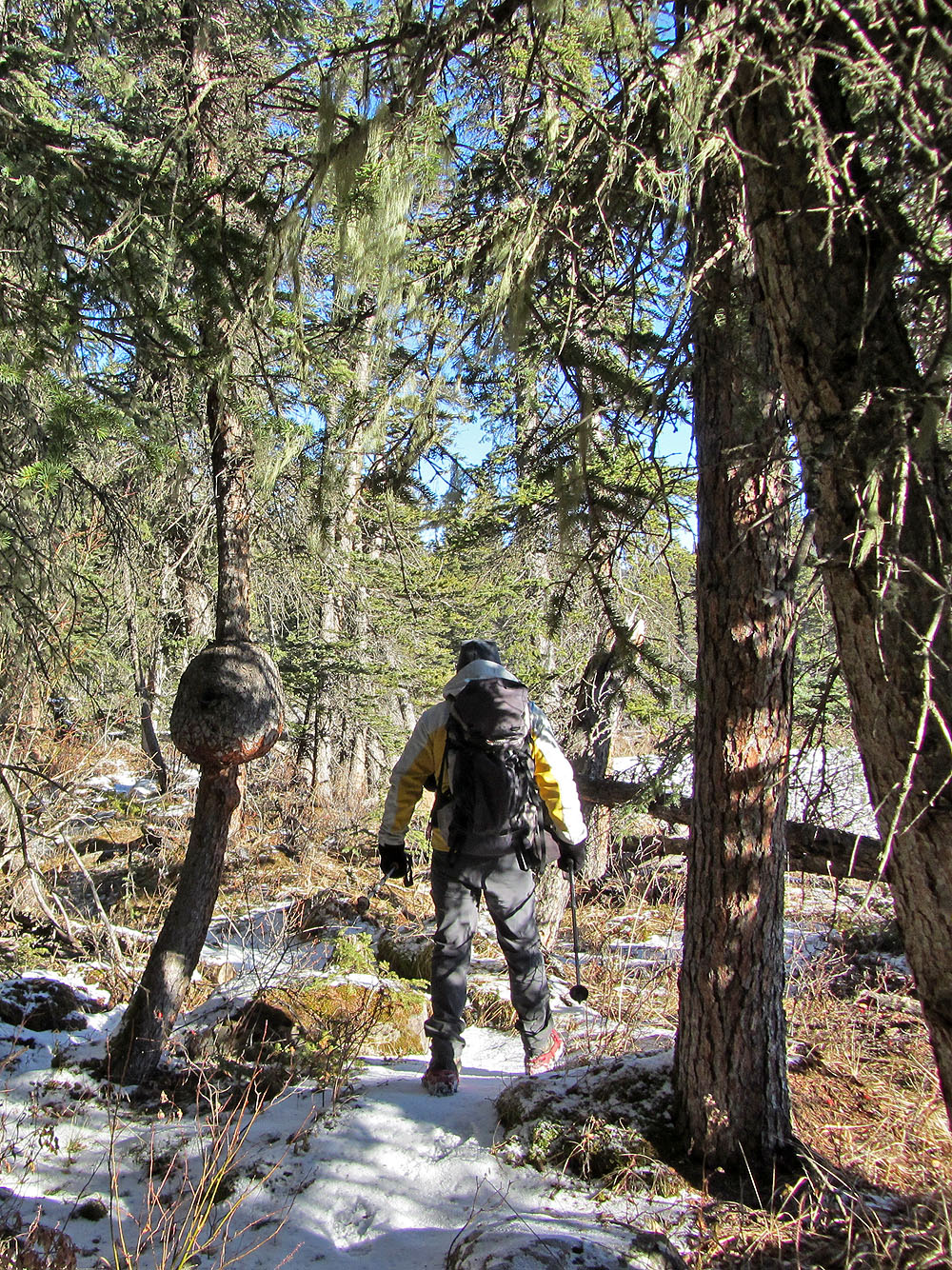 The trail along the river was mostly in the trees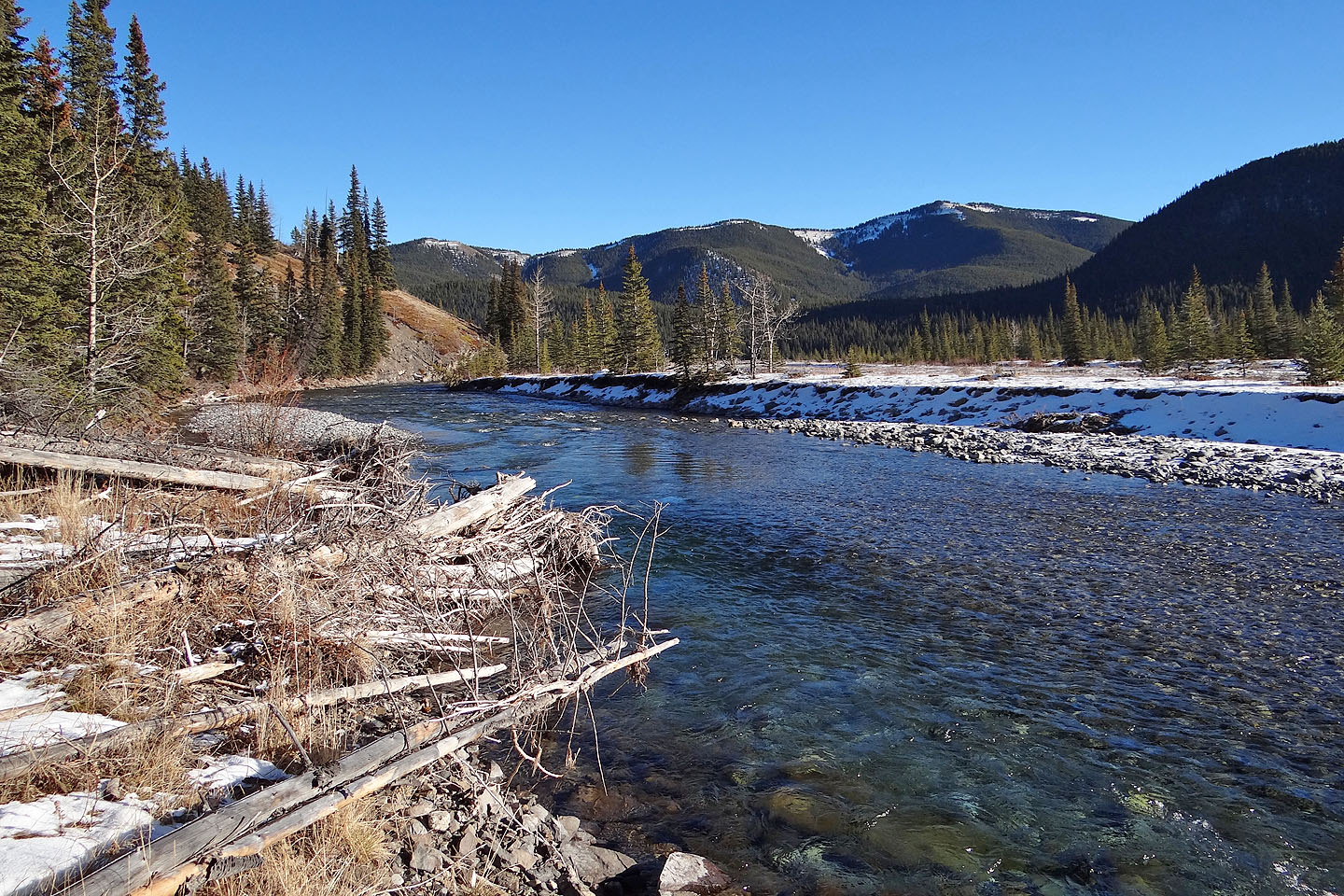 Looking east at Quirk Ridge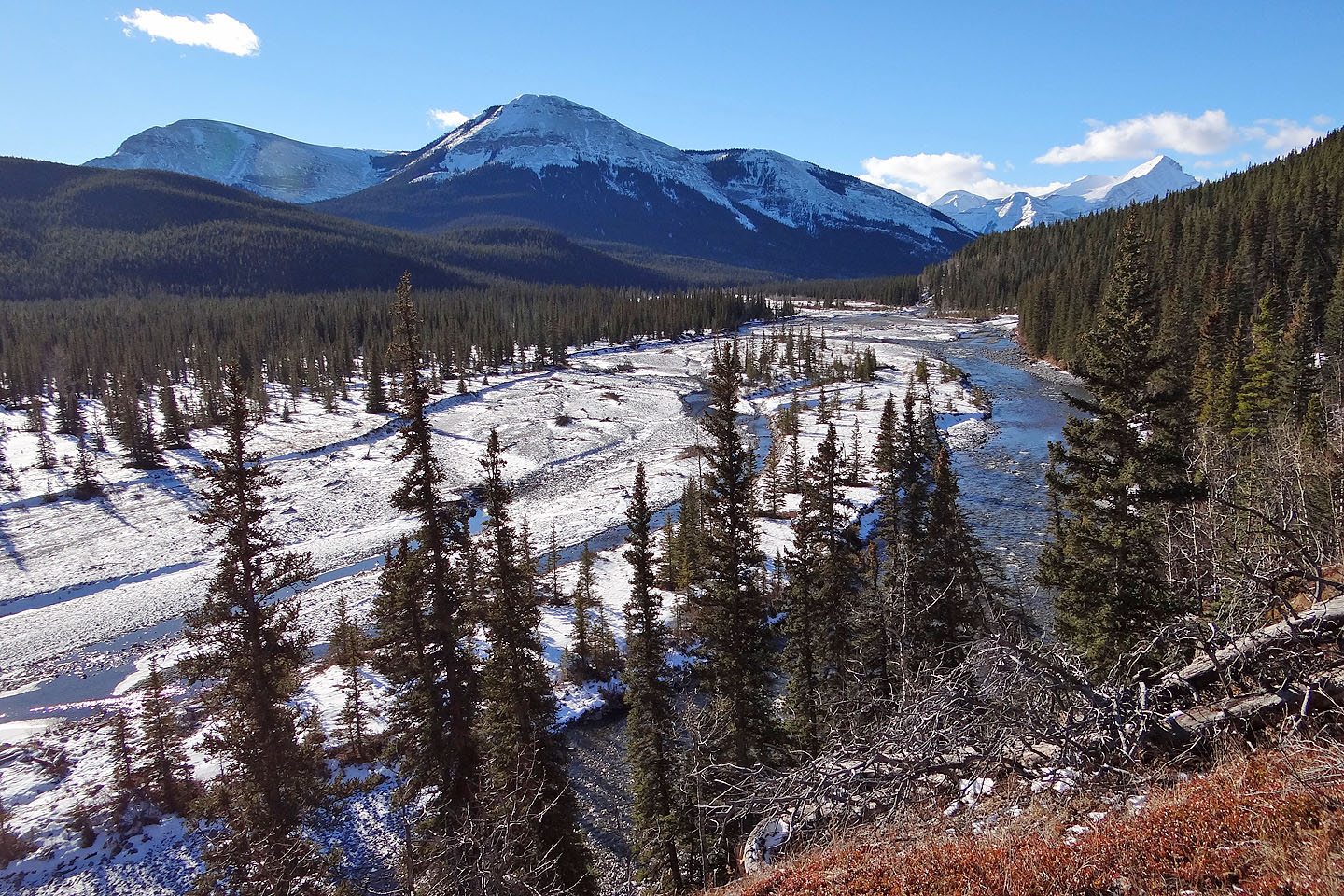 Jumpingpound Ridge rises above Cobble flats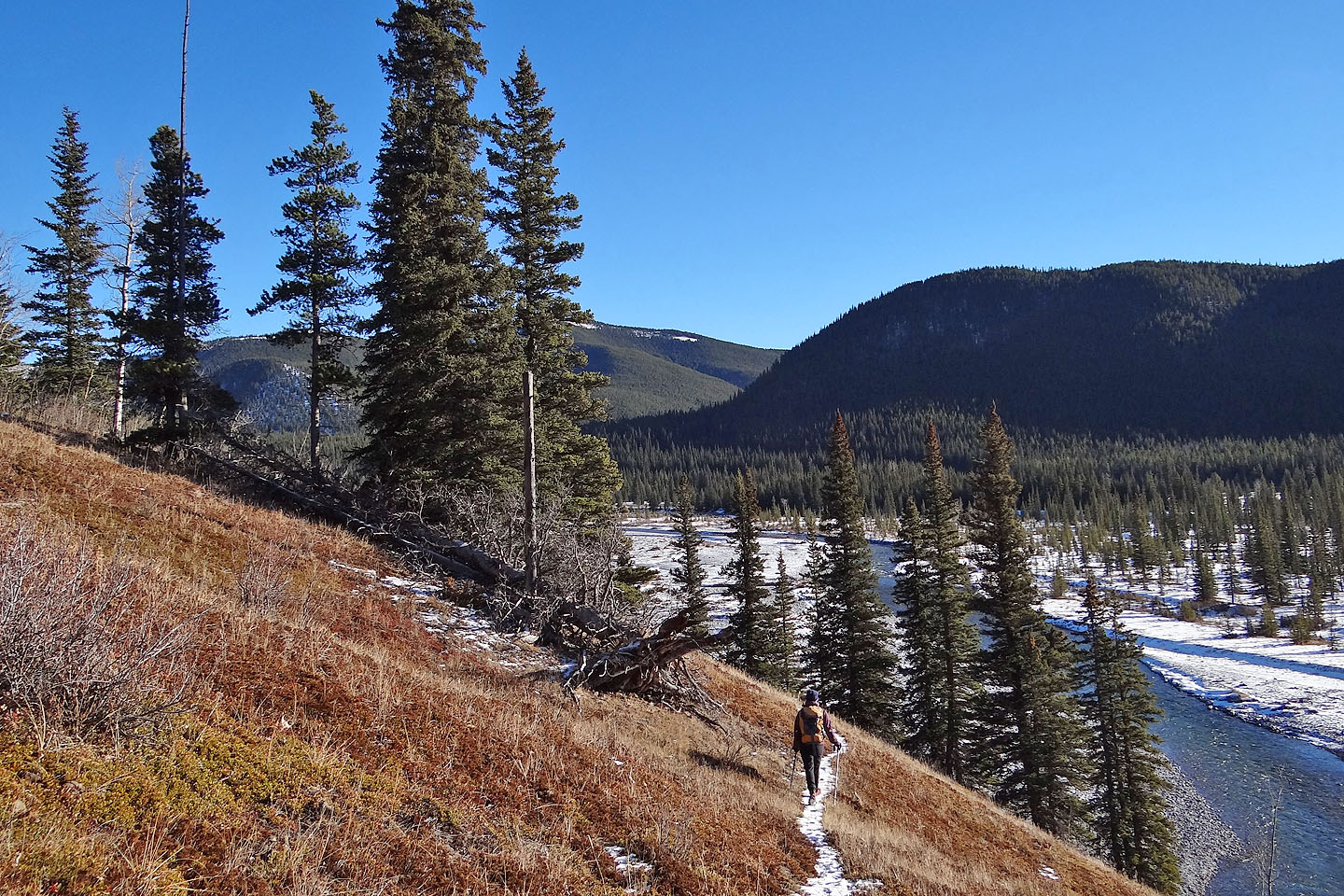 The trail rises and drops in a couple of places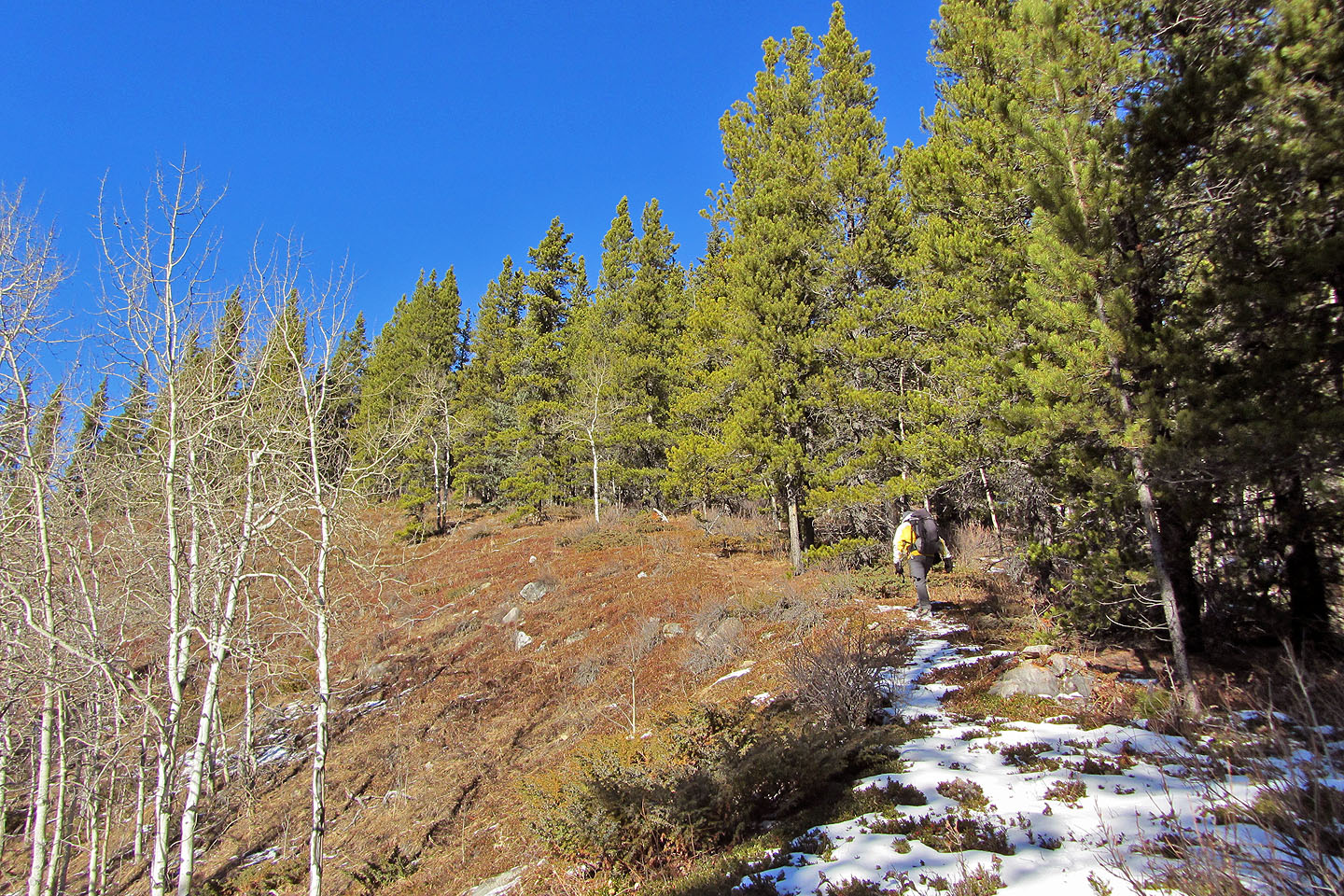 We left the riverside trail and hiked alongside a gully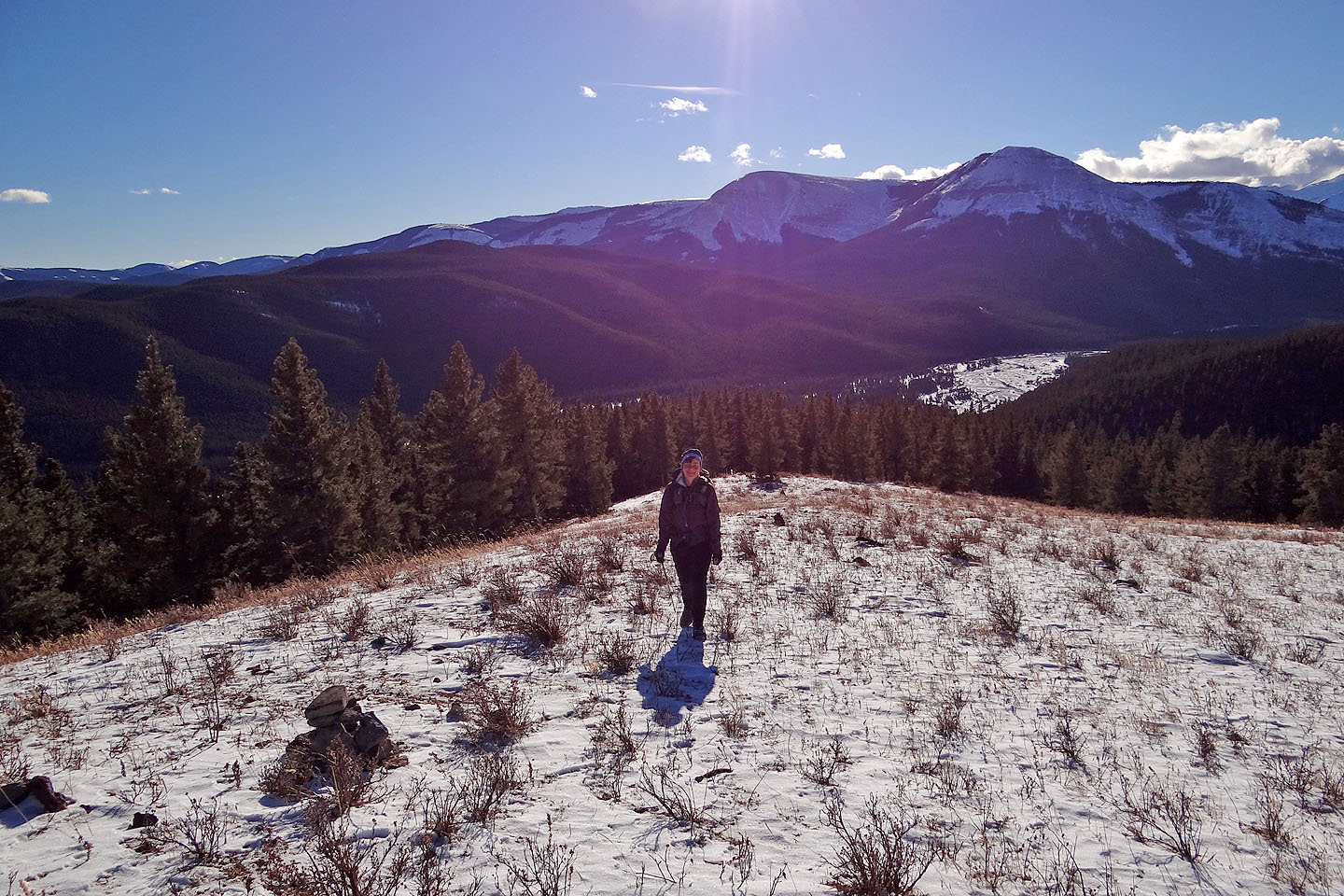 Cairns dot the ridge every dozen metres (as if one could get lost on this open ridge!)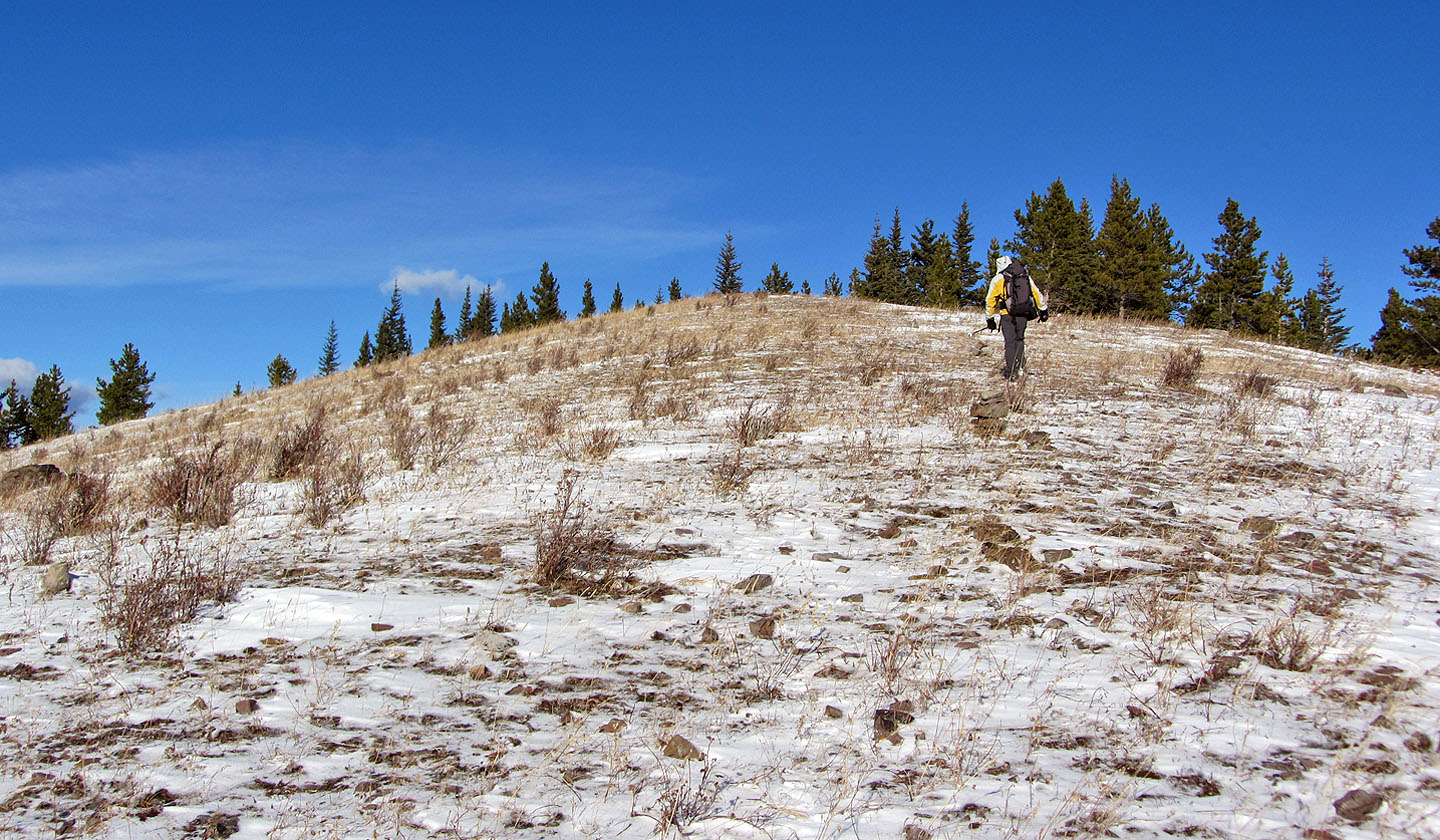 Approaching the summit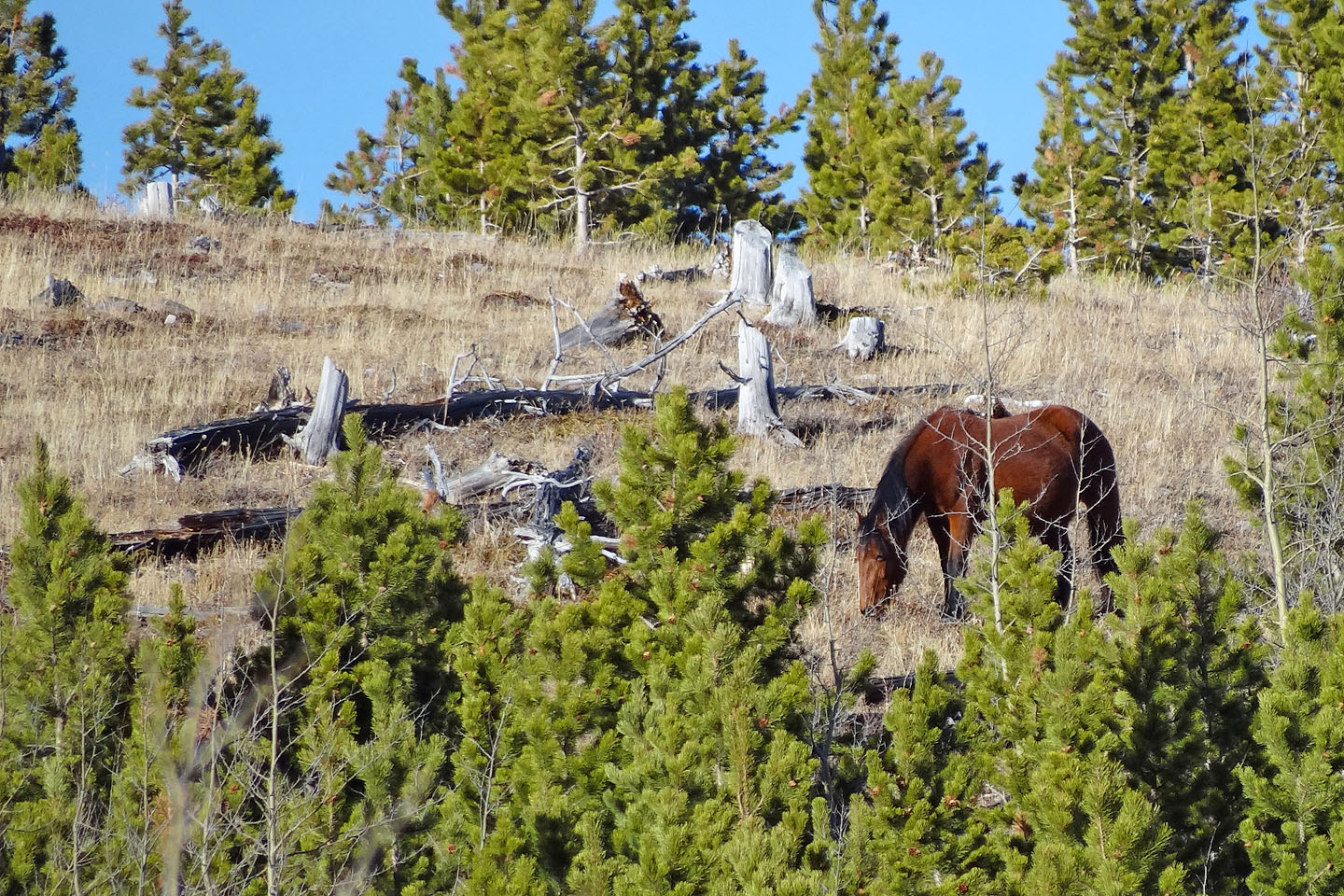 While driving back, we saw a wild horse on the lower slopes of Rainy Summit Ridge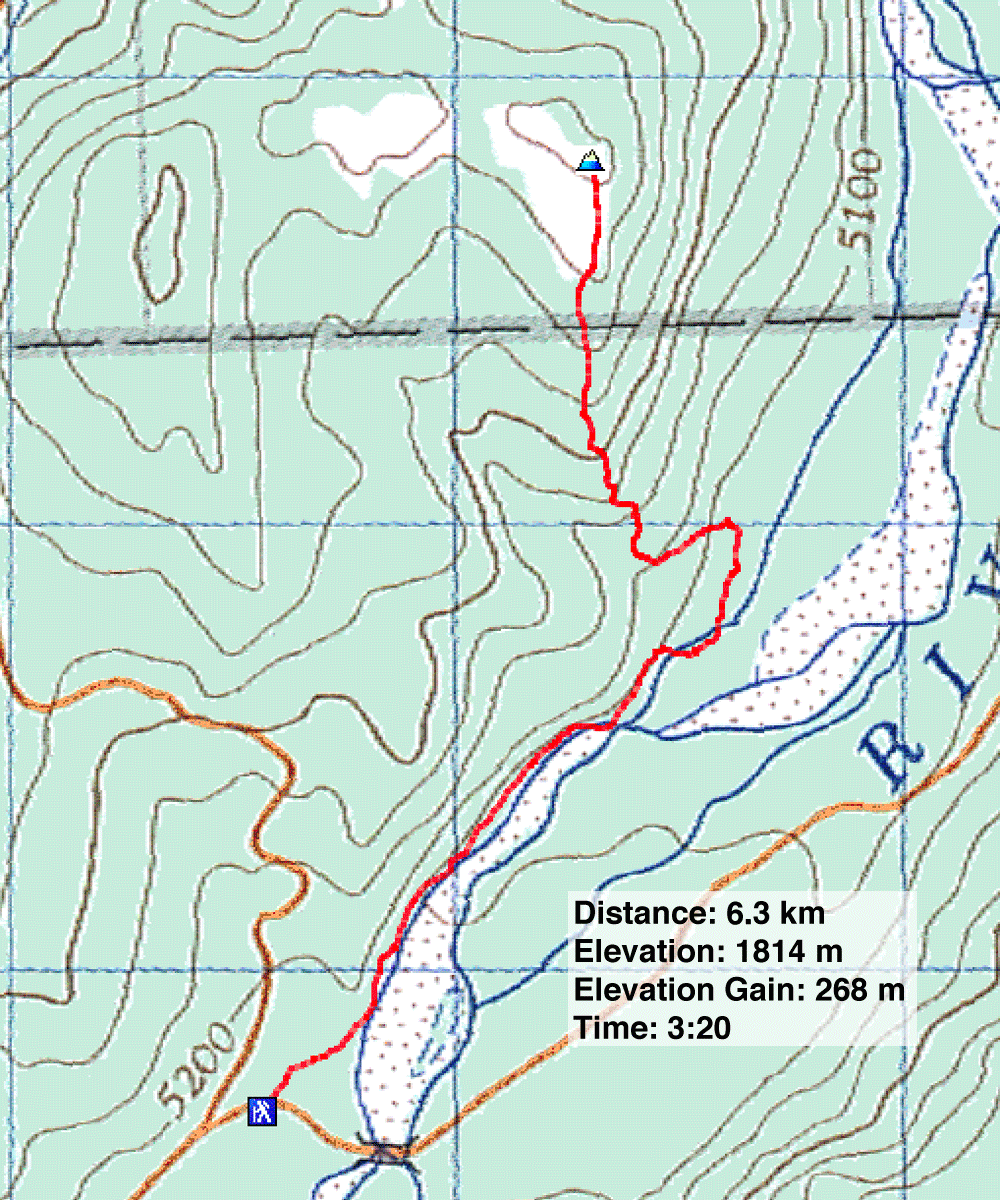 82 J/15 Bragg Creek