Green Mountain
Kananaskis Country Trail Guide
May 26, 2002
Overcast skies and snow conspired to make our trip up Green Mountain miserable. After a hiking the long approach, it's necessary to leave the trail to gain the summit.
Instead of hiking directly to the summit, Dinah and I continued east on the trail to ascend the southeast ridge and follow it to the top. However, we could see nothing from the treed summit. We dropped down to "the castle," an interesting rock outcrop, before completing a clockwise loop back to the trail.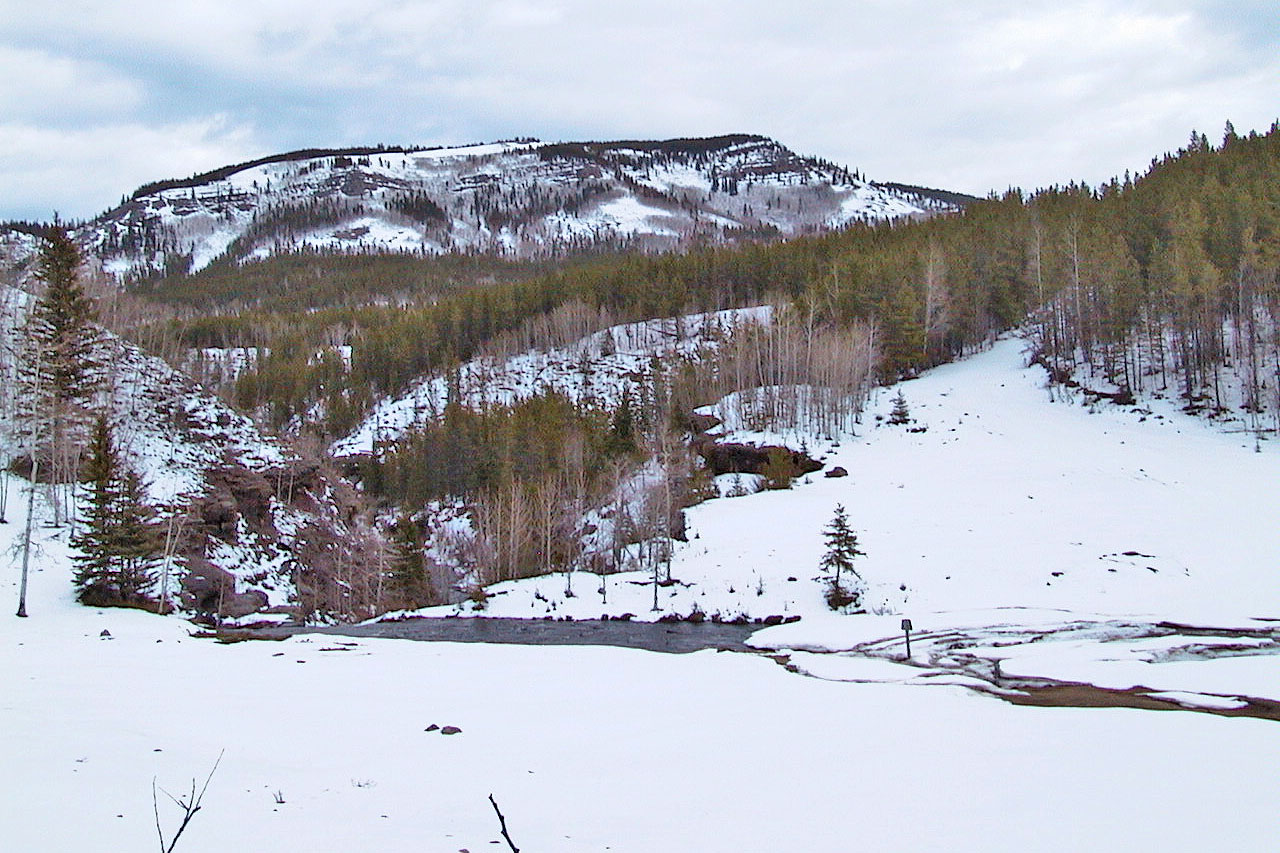 Green Mountain from the trail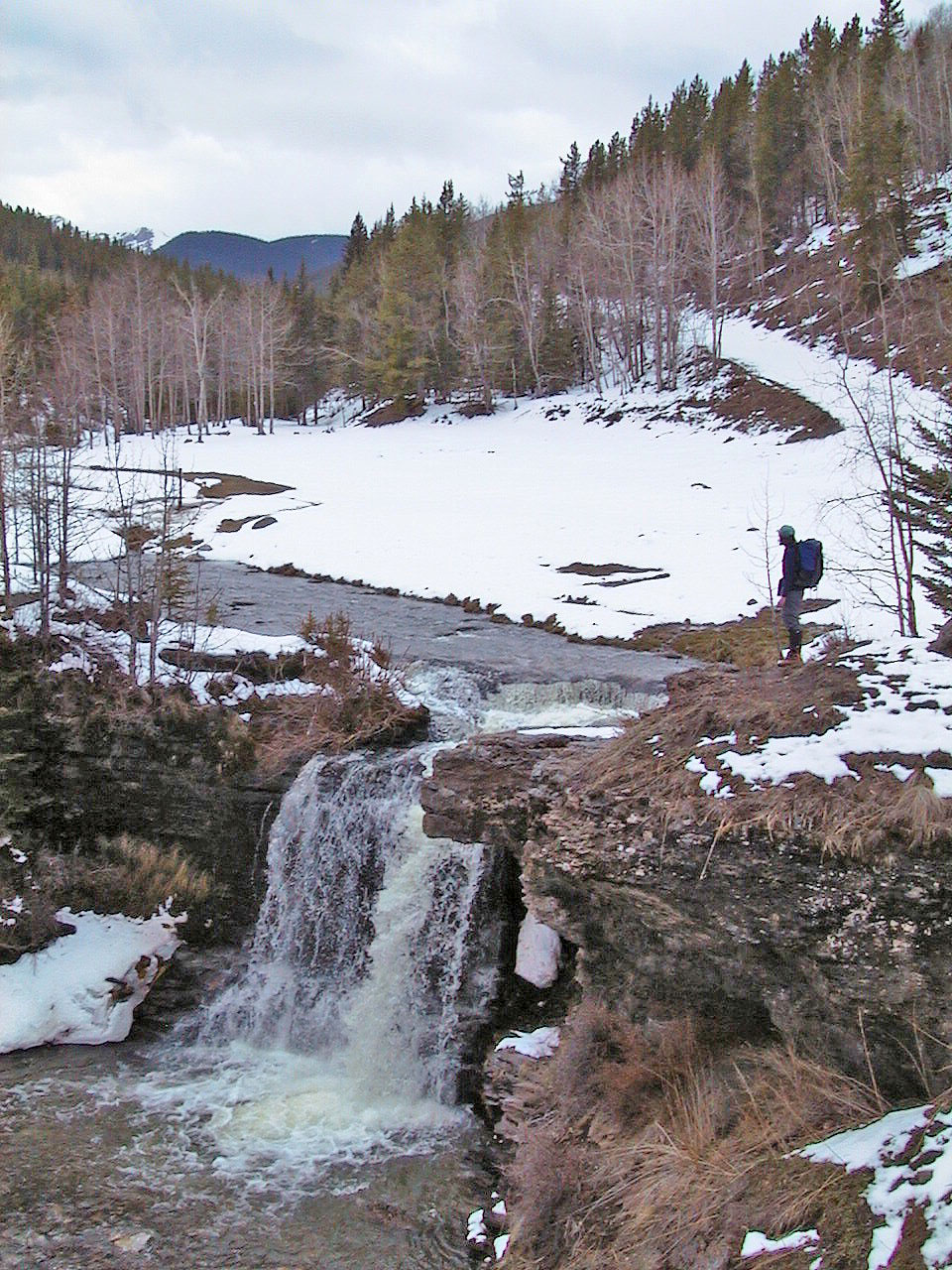 Dyson Falls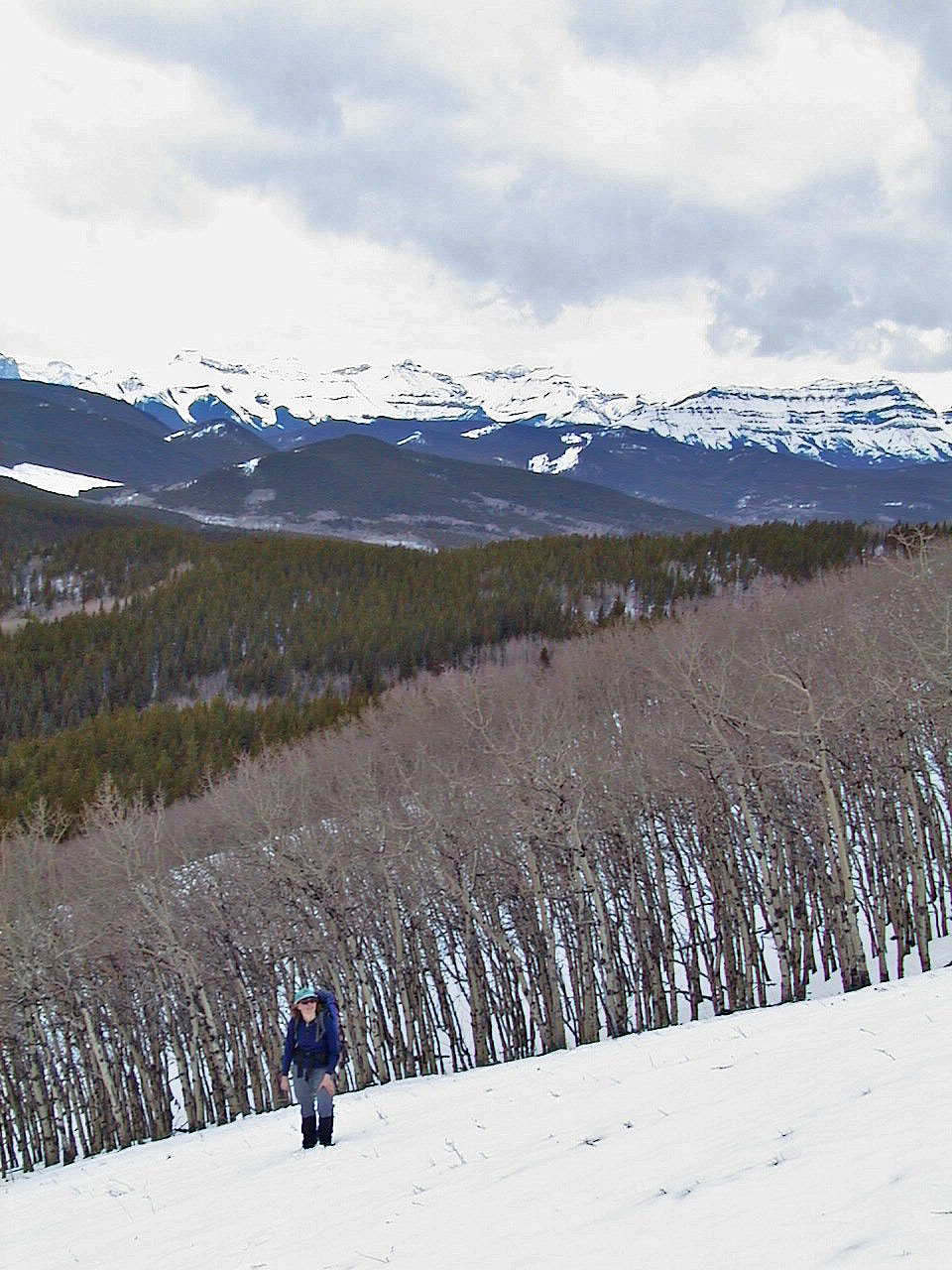 We left the trail and headed up the slope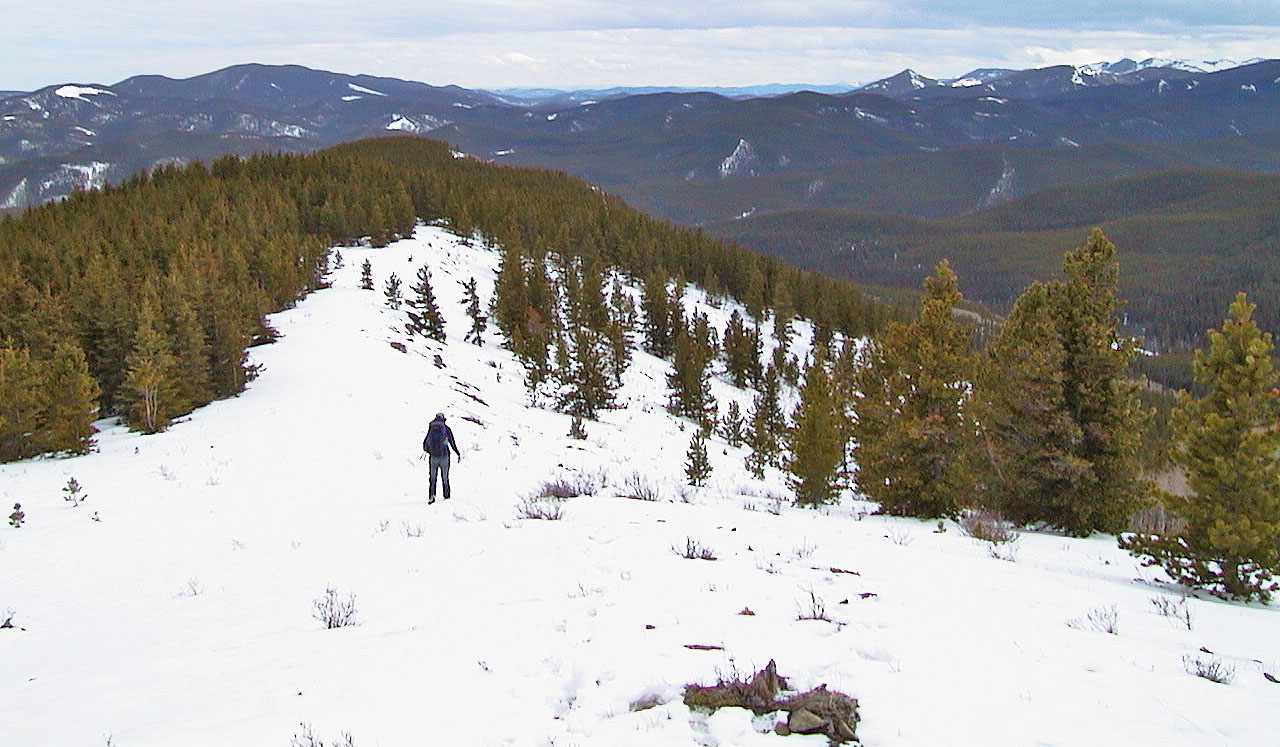 Hiking to the summit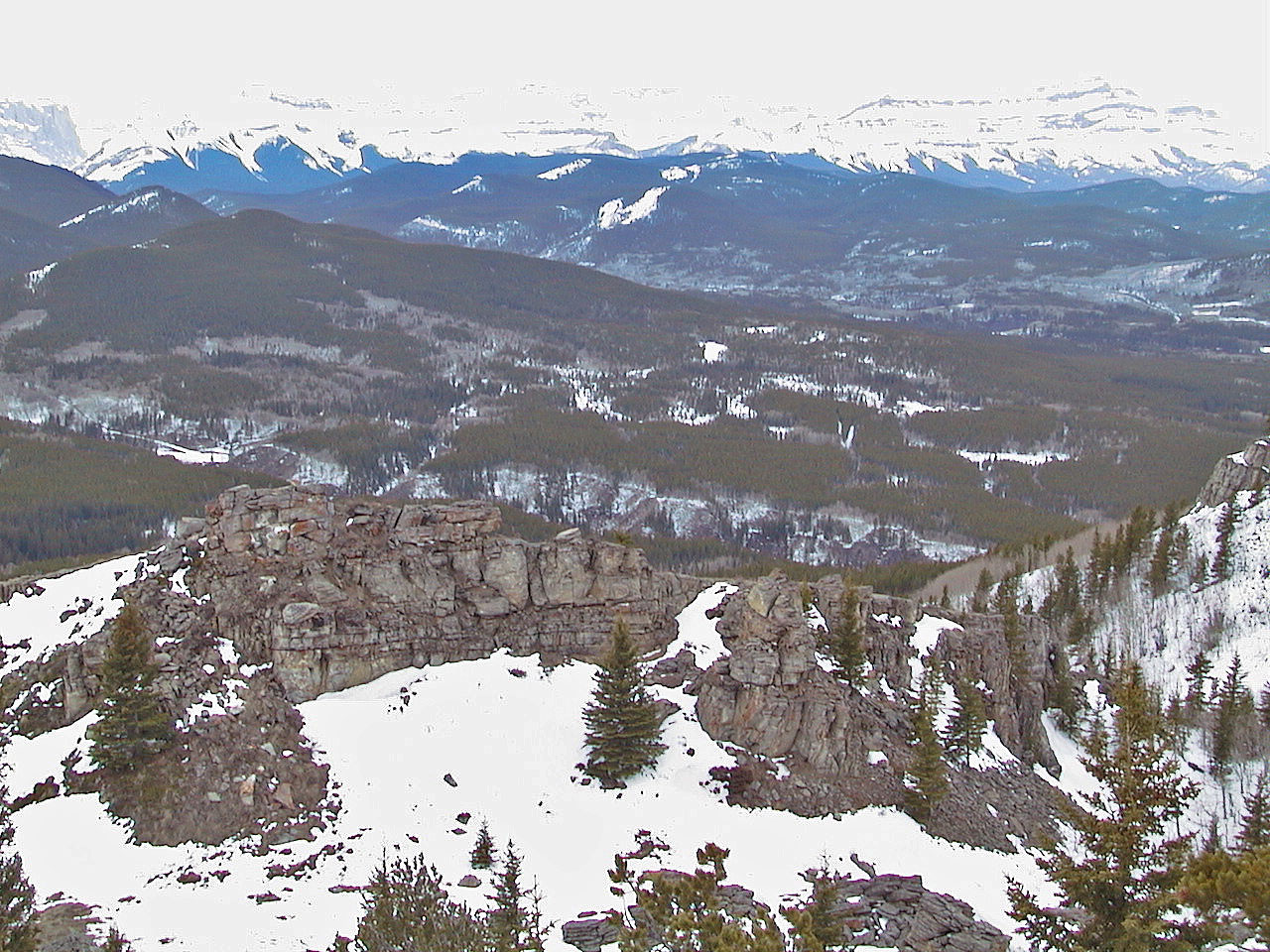 This outcrop, the castle, was the only interesting feature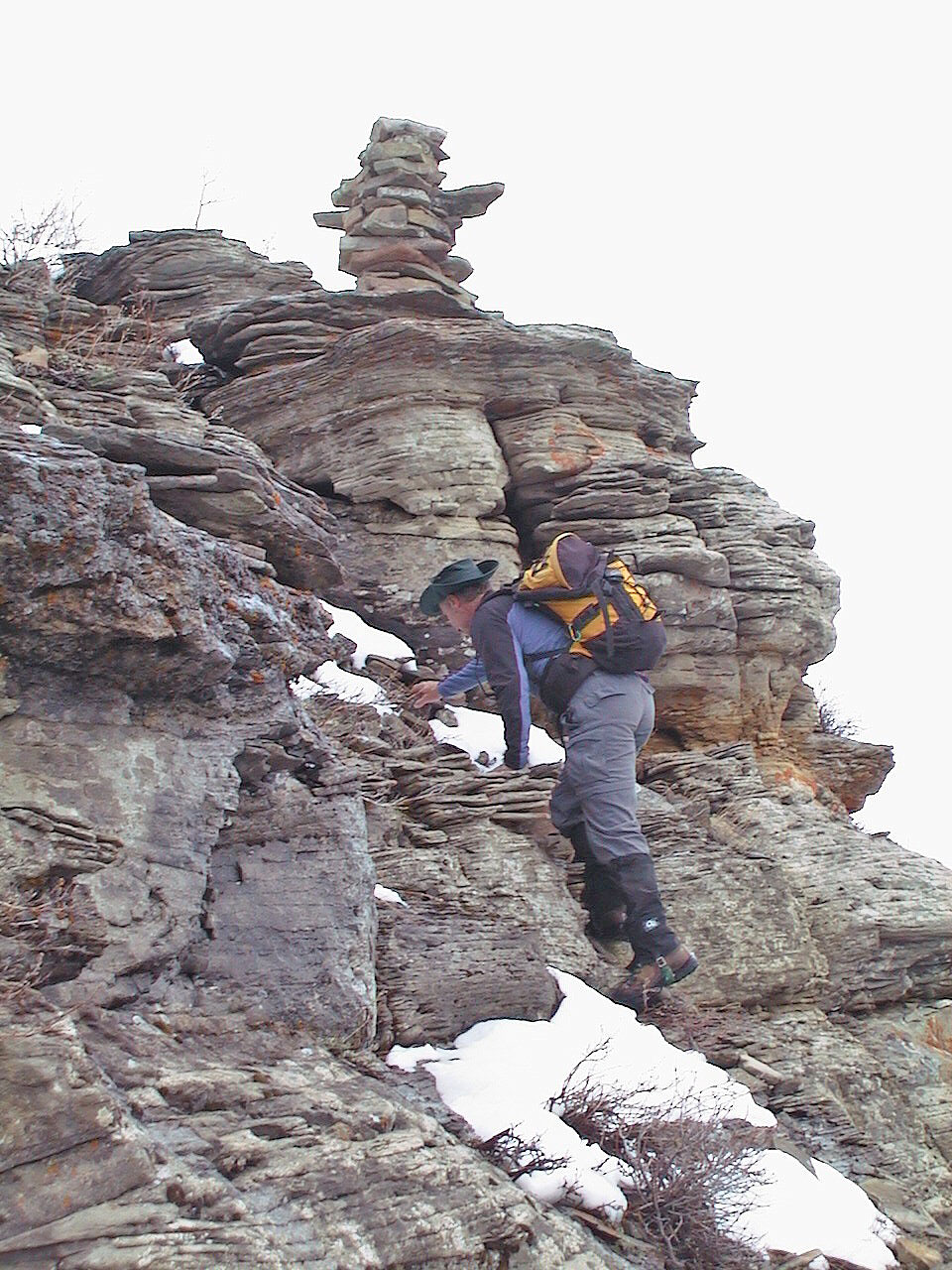 Climbing up the Castle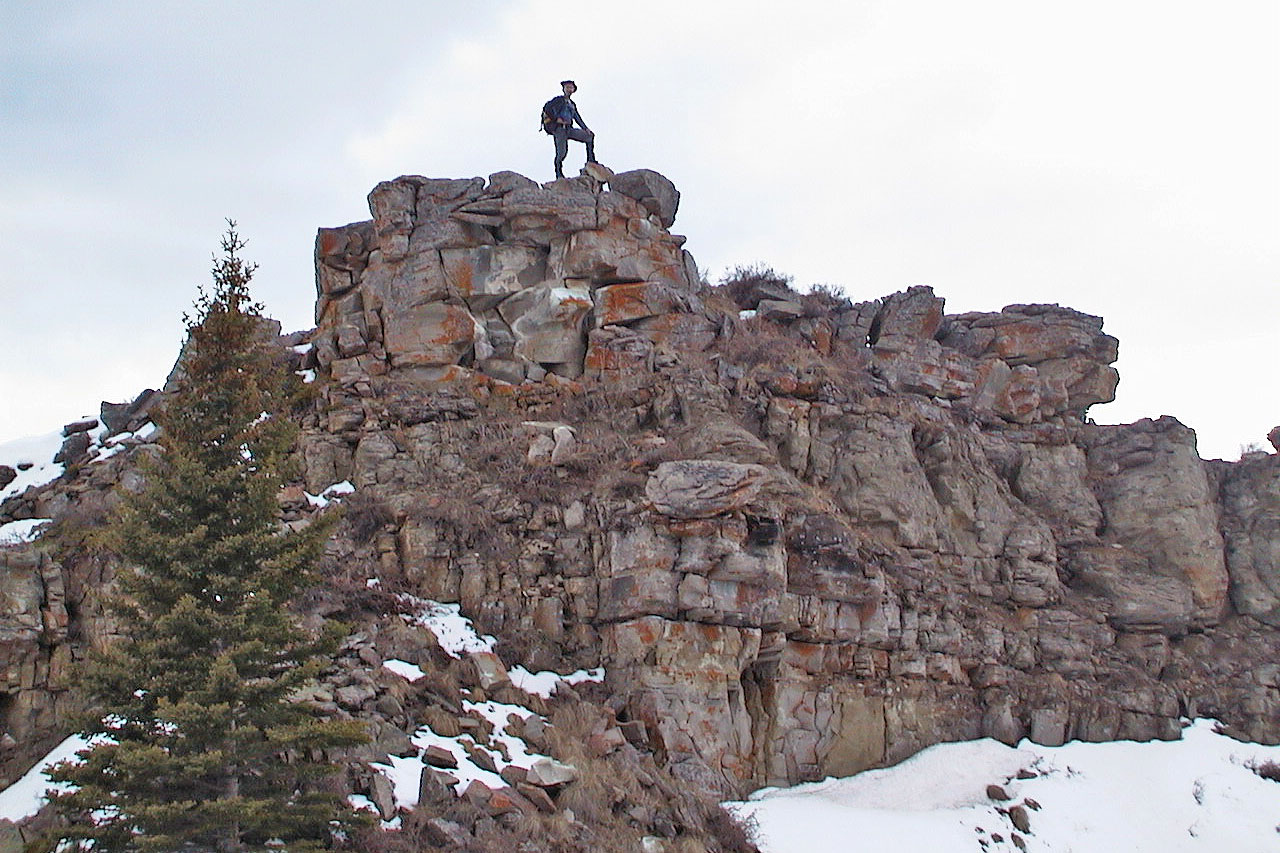 On the Castle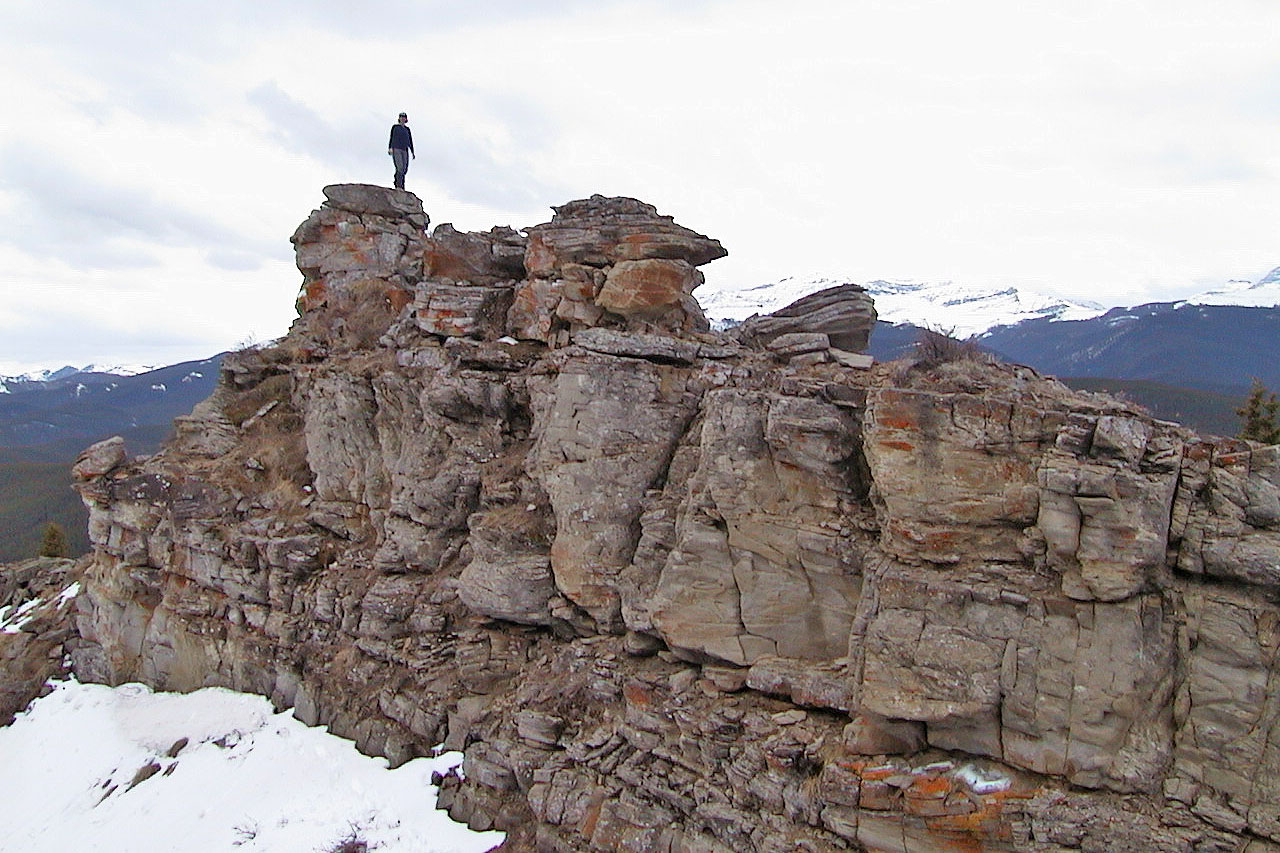 Another view of the Castle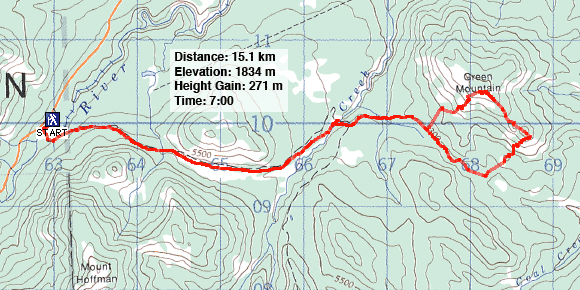 82 J/10 Mount Rae