bobspirko.ca | Home | Canada Trips | US Trips | Hiking | Snowshoeing | MAP | About

Sheep Peak
Desert National Wildlife Refuge, Nevada
November 1, 2009
Distance: 13.3 km (8.3 mi)
Cumulative Elevation Gain: 1382 m (4534 ft)
I hadn't climbed any peaks north of Las Vegas so on Shin's invitation, I joined him and his two friends, John and Tim, to bag Sheep Peak, the third-highest peak in the Sheep Mountains.
John drove his SUV several kilometres up 4x4 roads and parked by a corral. After starting, we realized we had driven up the wrong fork and parked at the wrong trailhead. Instead of going back, however, we pushed on to the correct trailhead, adding 1.2 km to the approach and 130 m of elevation gain.
I had no knowledge of the route and left the routefinding to John and Shin. At first we floundered, trying to get our bearings, but eventually settled on ascending the west ridge. There was no trail. We covered ground mostly by hiking, although at times we were forced to do a little bushwhacking or scrambling.
We made slow progress. Although Tim and John enjoy hiking, neither get out often because they have families. Nor did it help that it was hotter than we expected. However, after making our way up and over a series of ridges we arrived on top of Sheep Peak.
We had started shortly after sunrise, but the ascent had taken time and now the return trip ate up the rest of the daylight. We arrived back at the SUV at dusk just when the bats began flying about.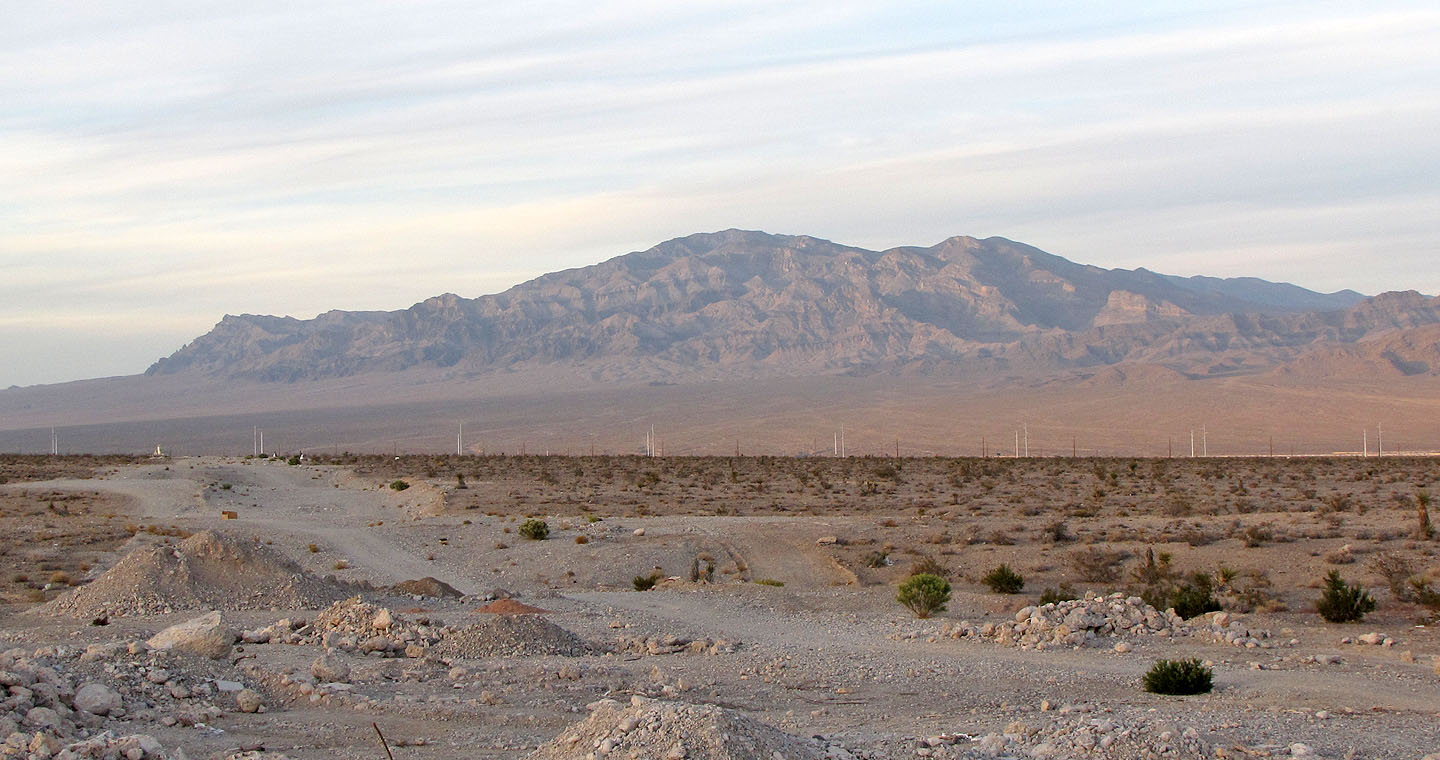 Sheep Peak seen from Las Vegas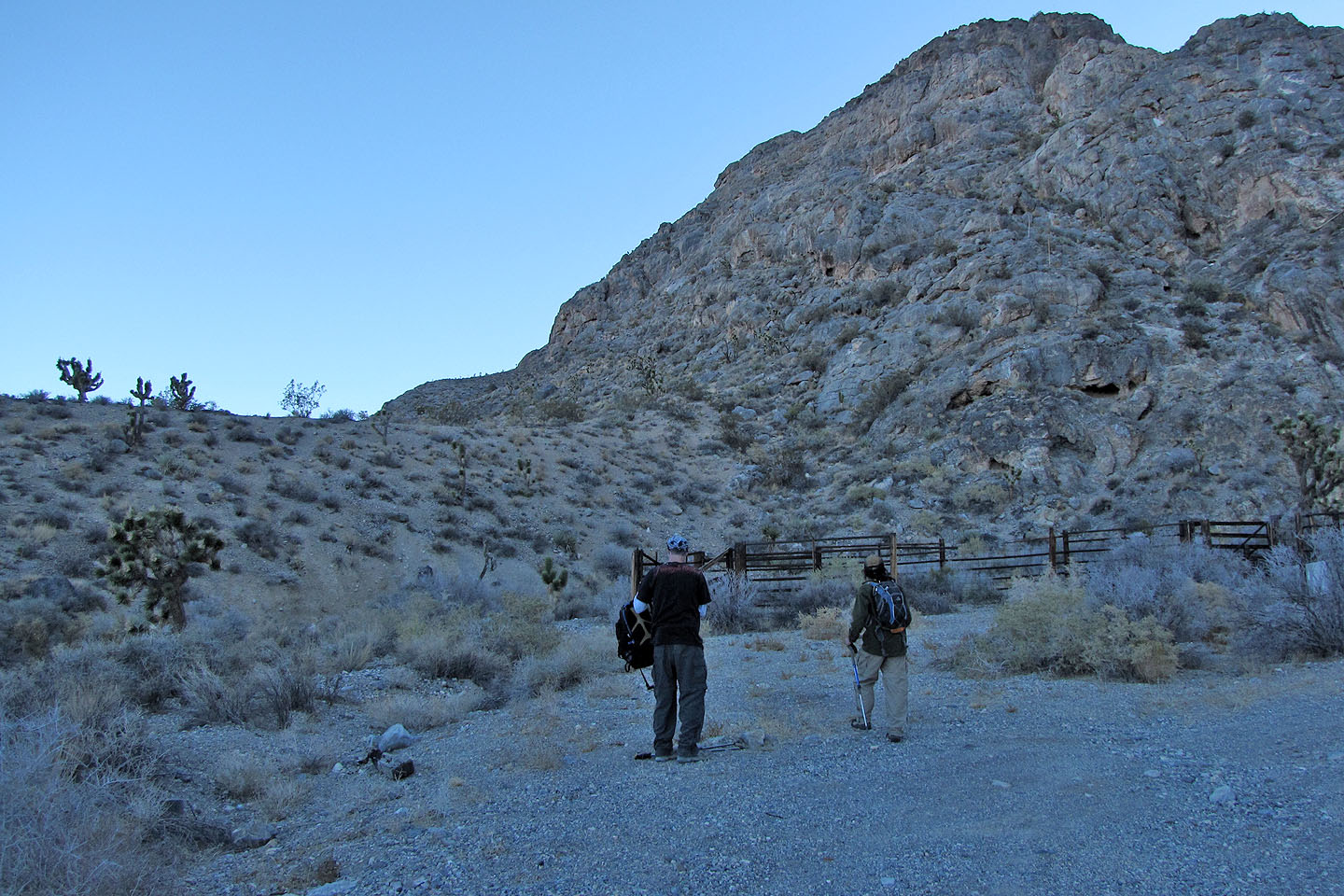 Starting from the corral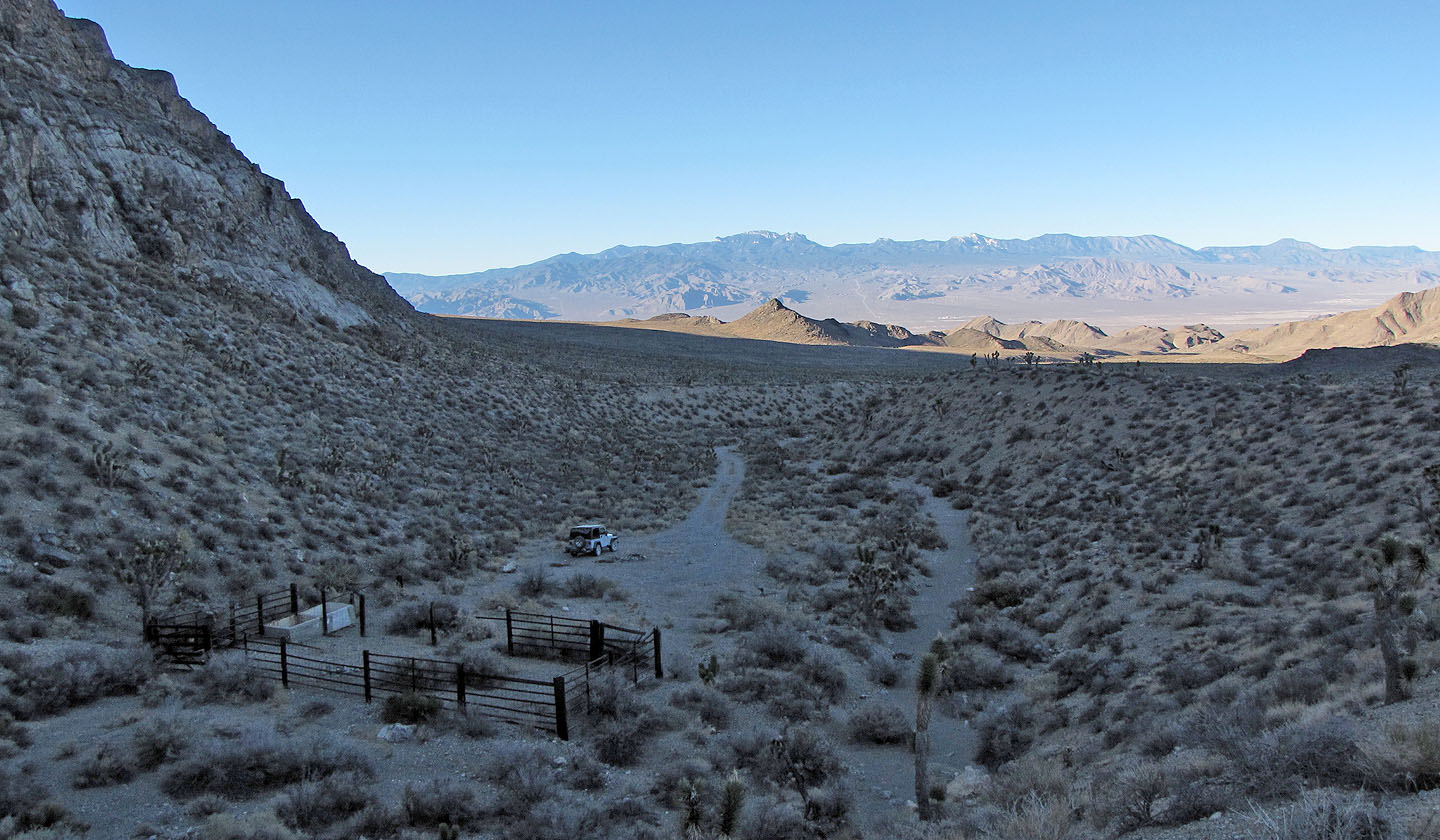 Looking back at our start. Mummy Mountain in the background (mouse over for a close-up).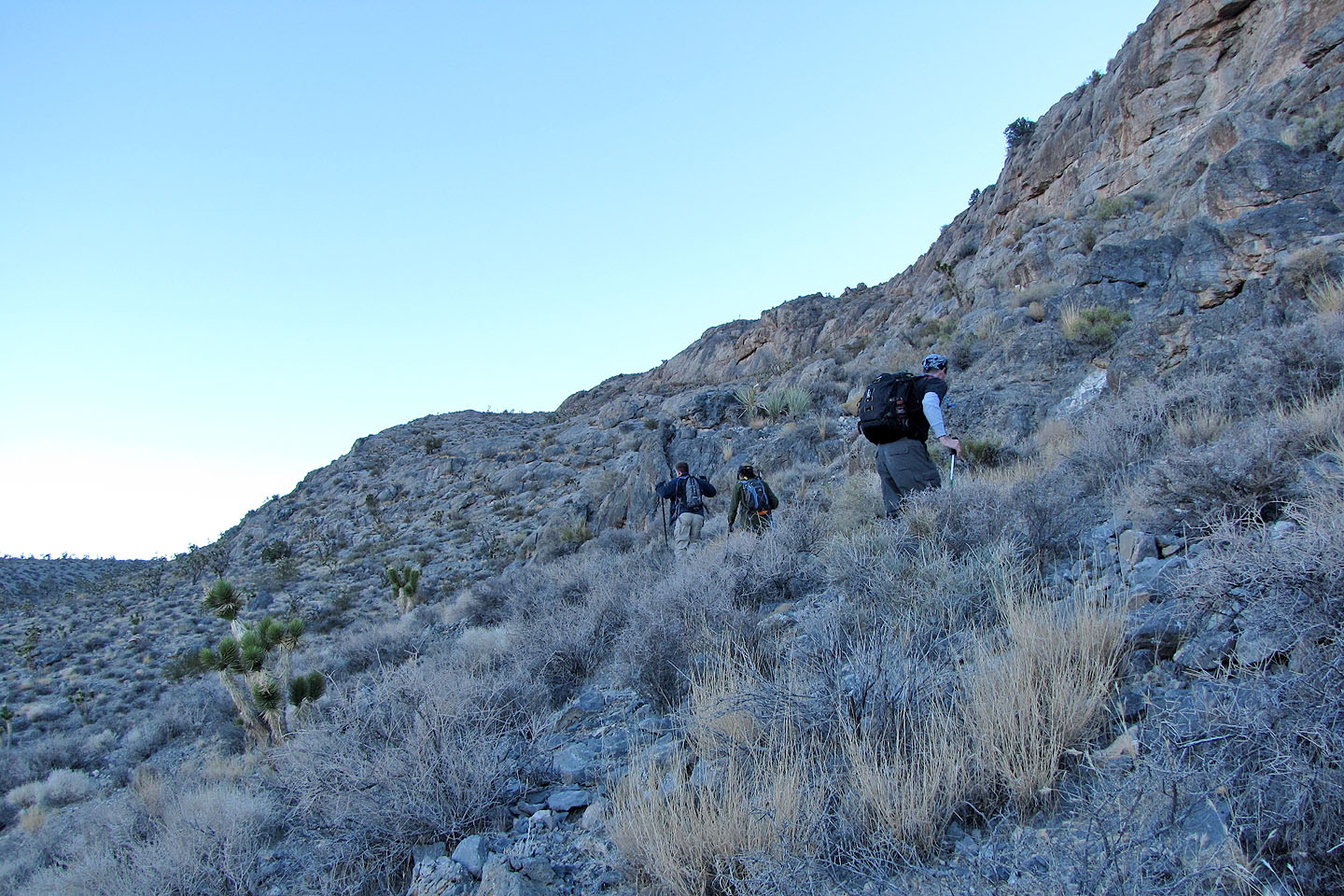 Heading up the slope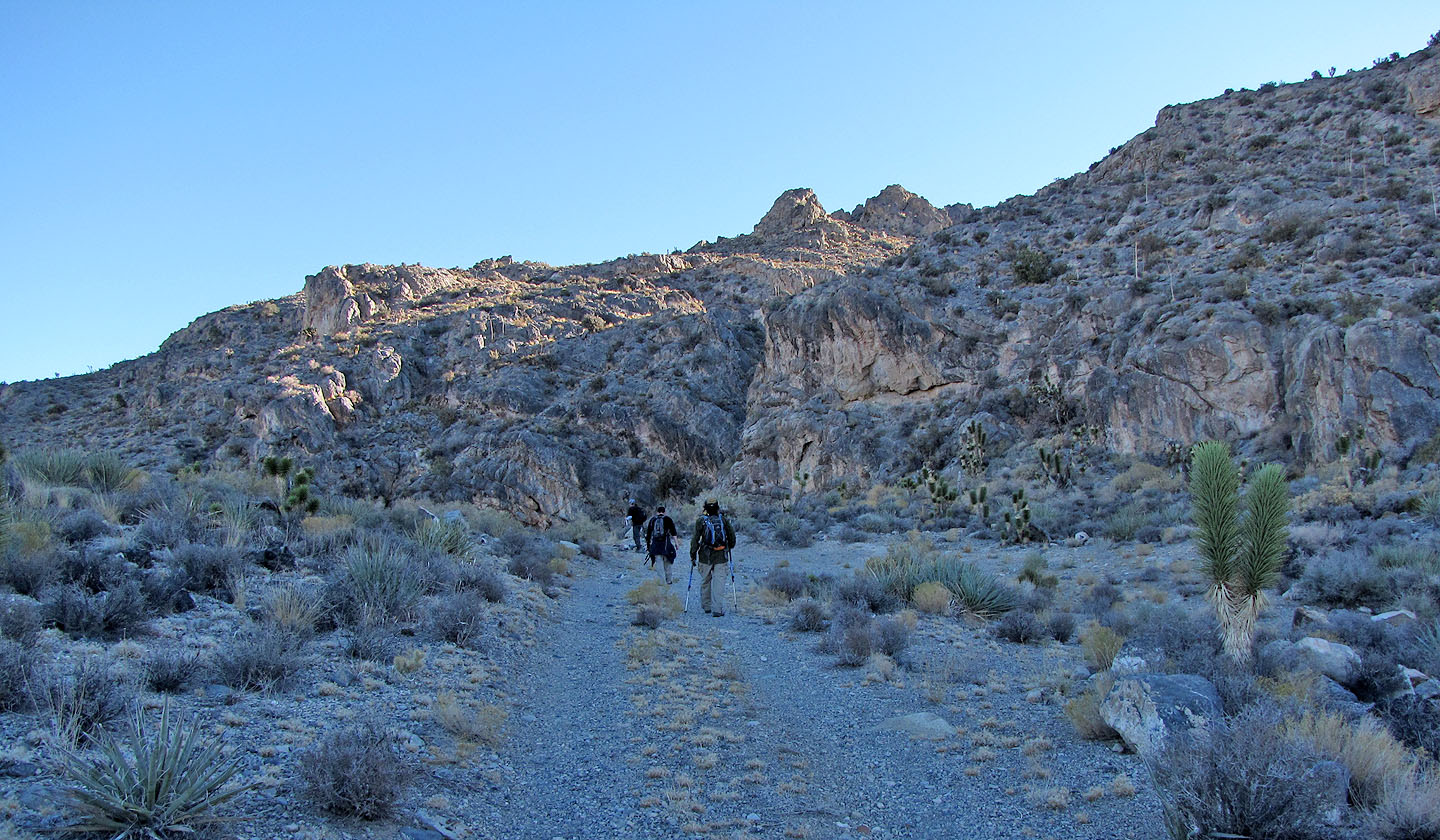 Arriving at the usual starting point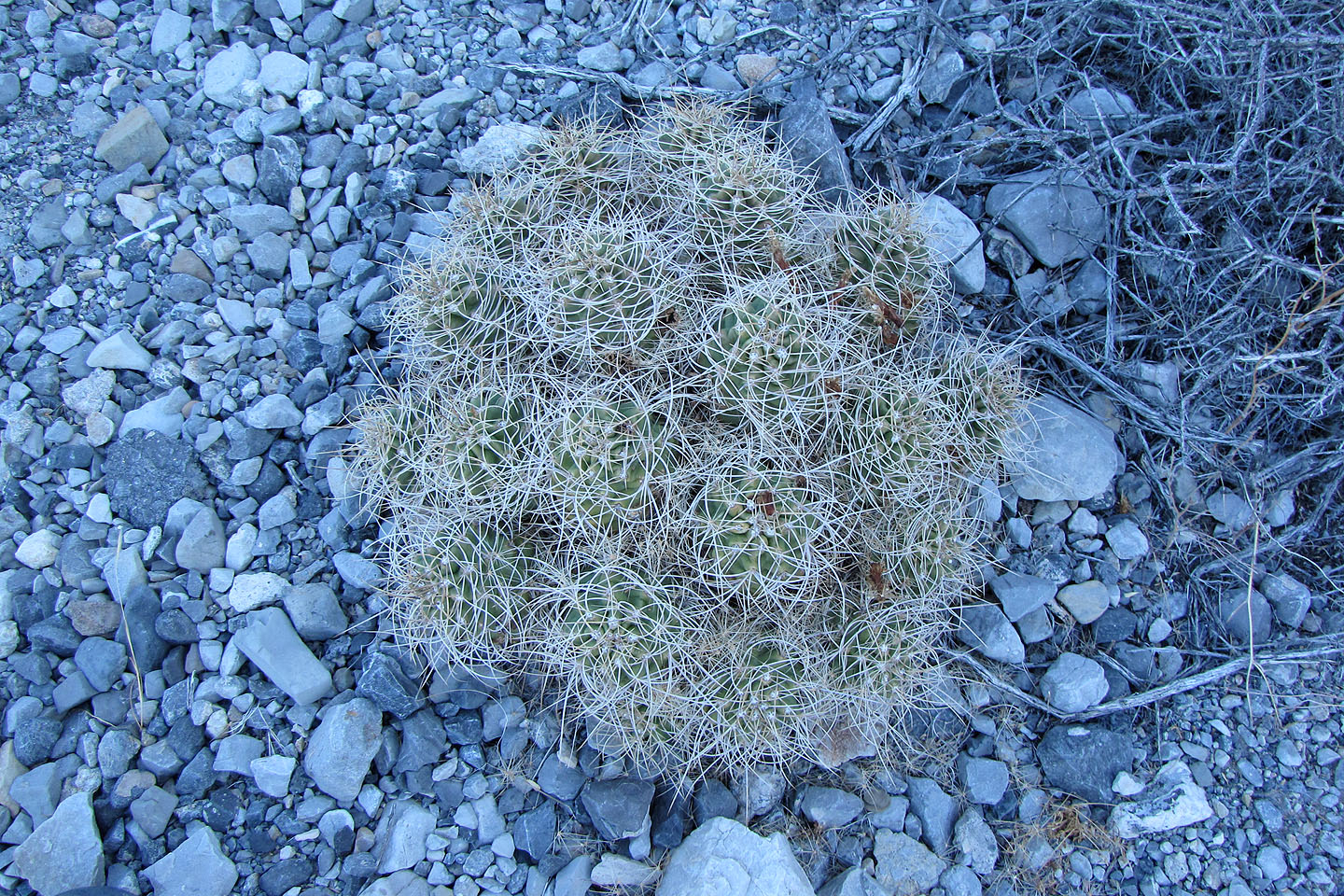 Hedgehog cactus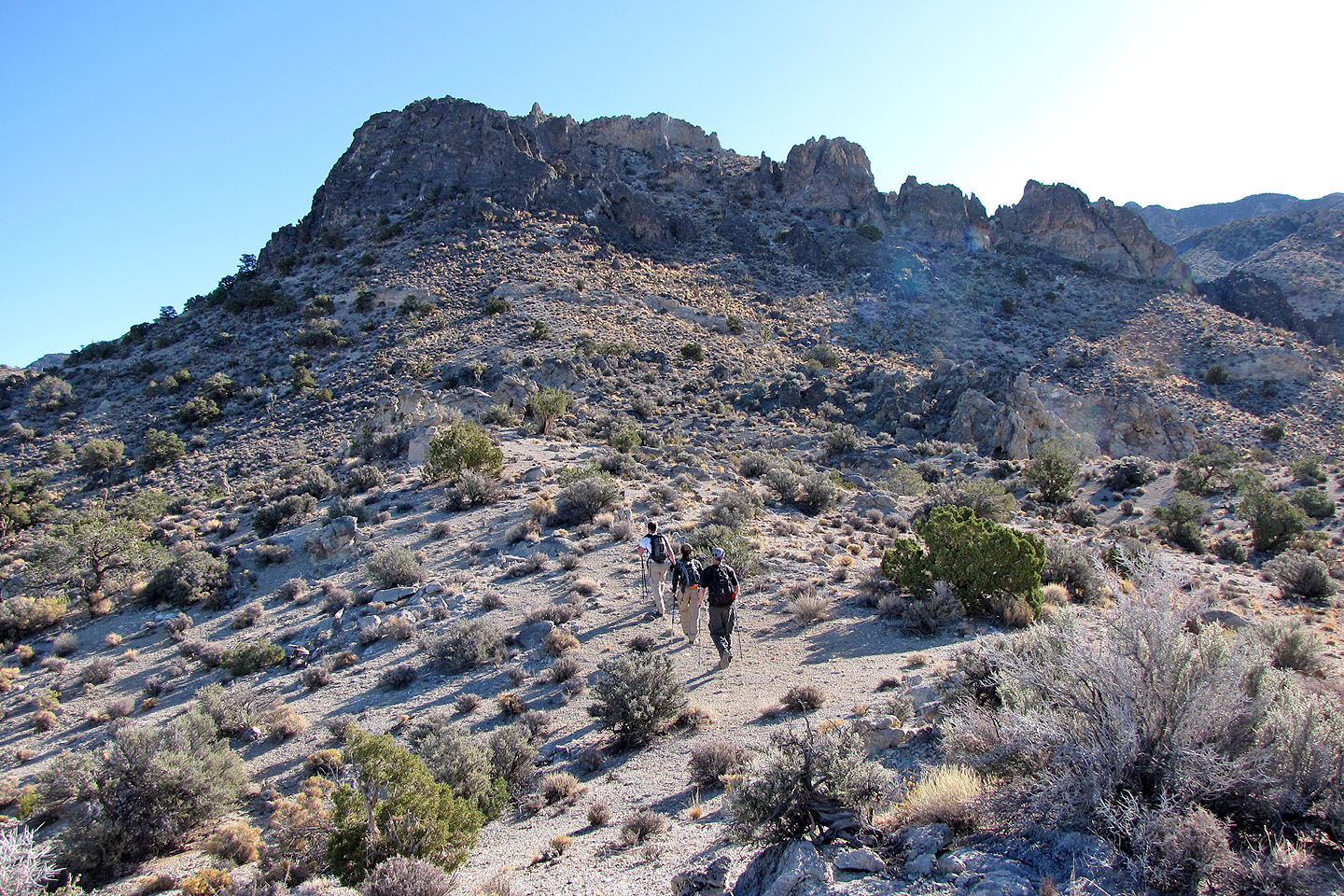 After climbing a minor ridge, we made for the rock outcrop above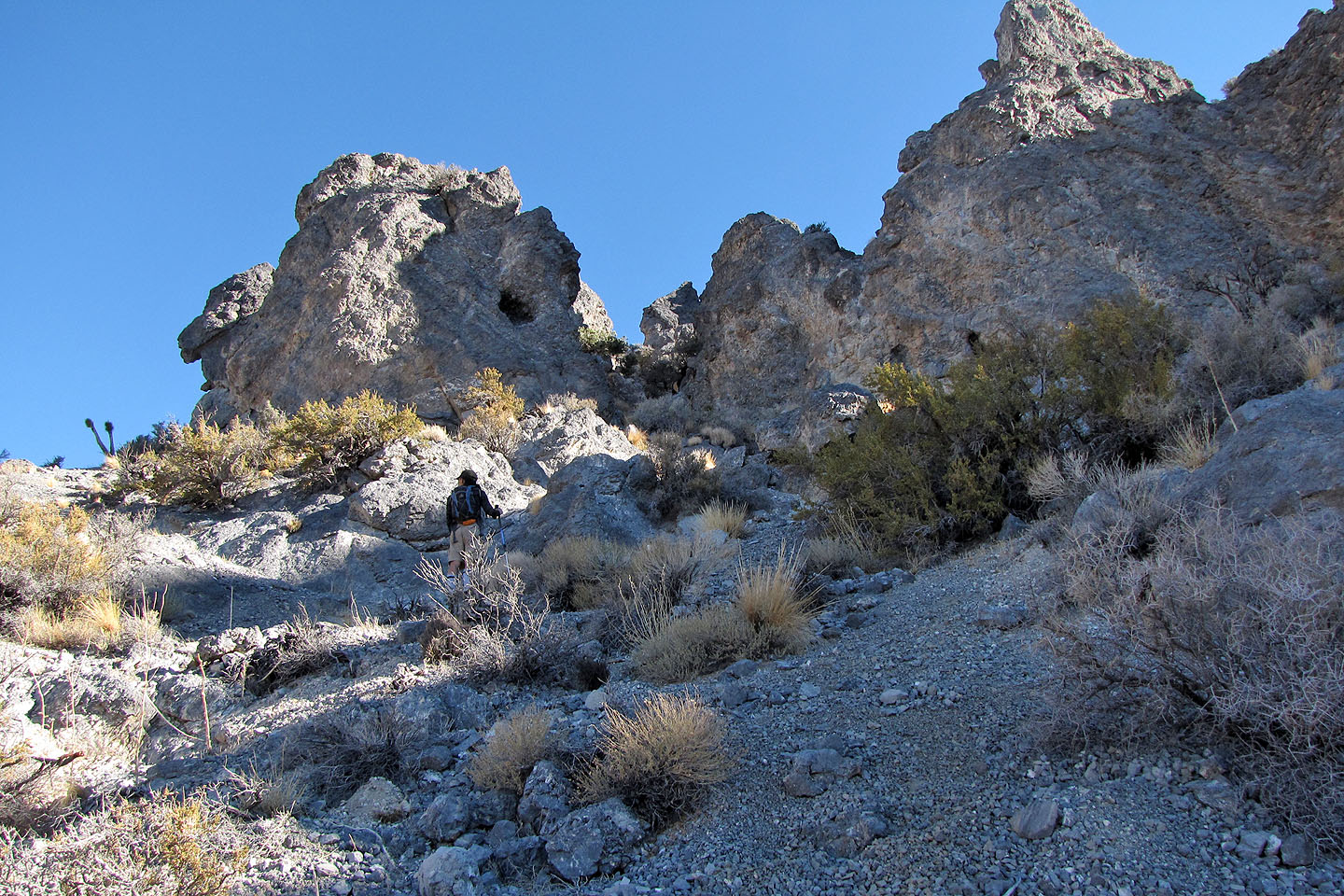 There was some uncertainty as to the best way to take, but it turned out well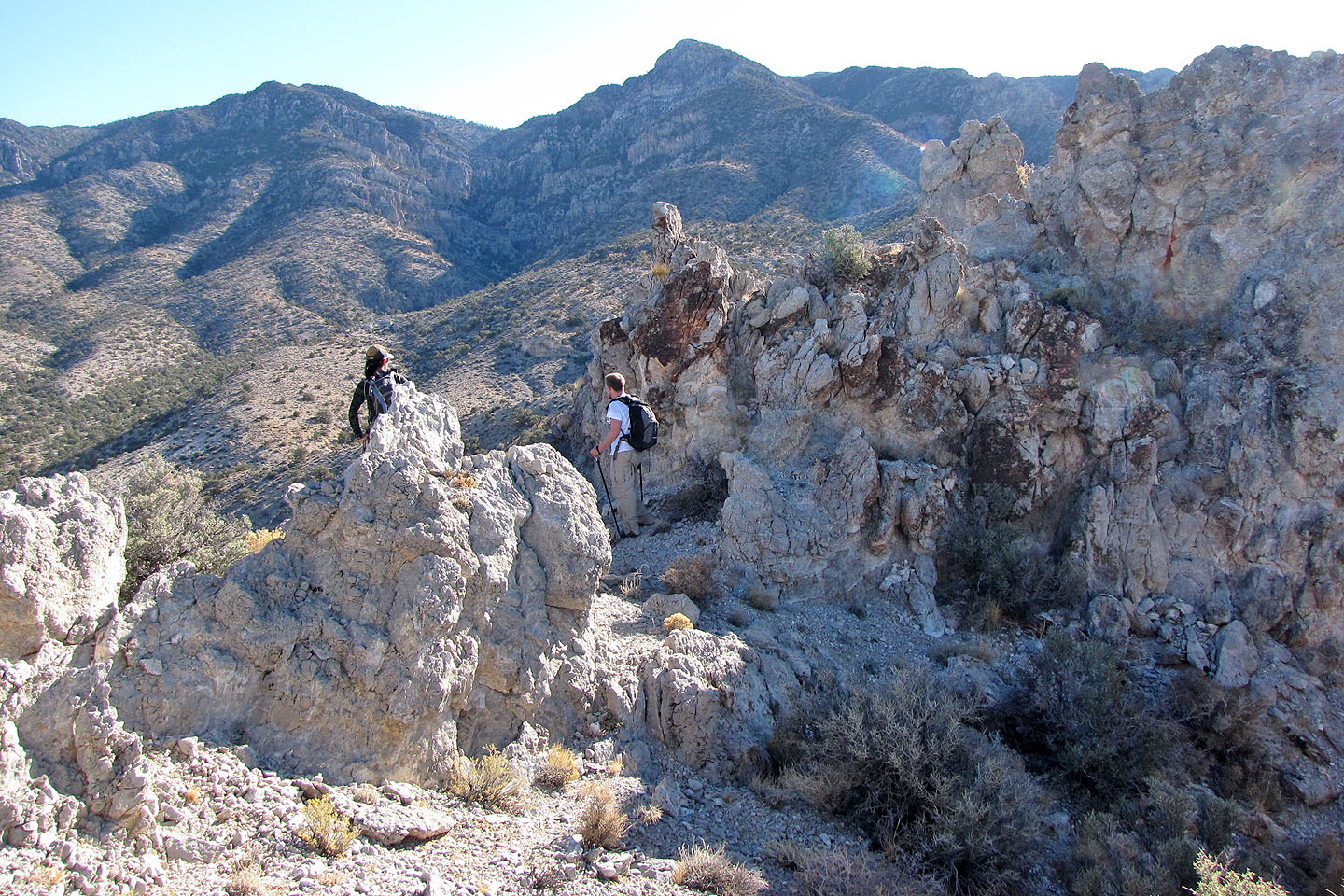 Negotiating the rocky ridge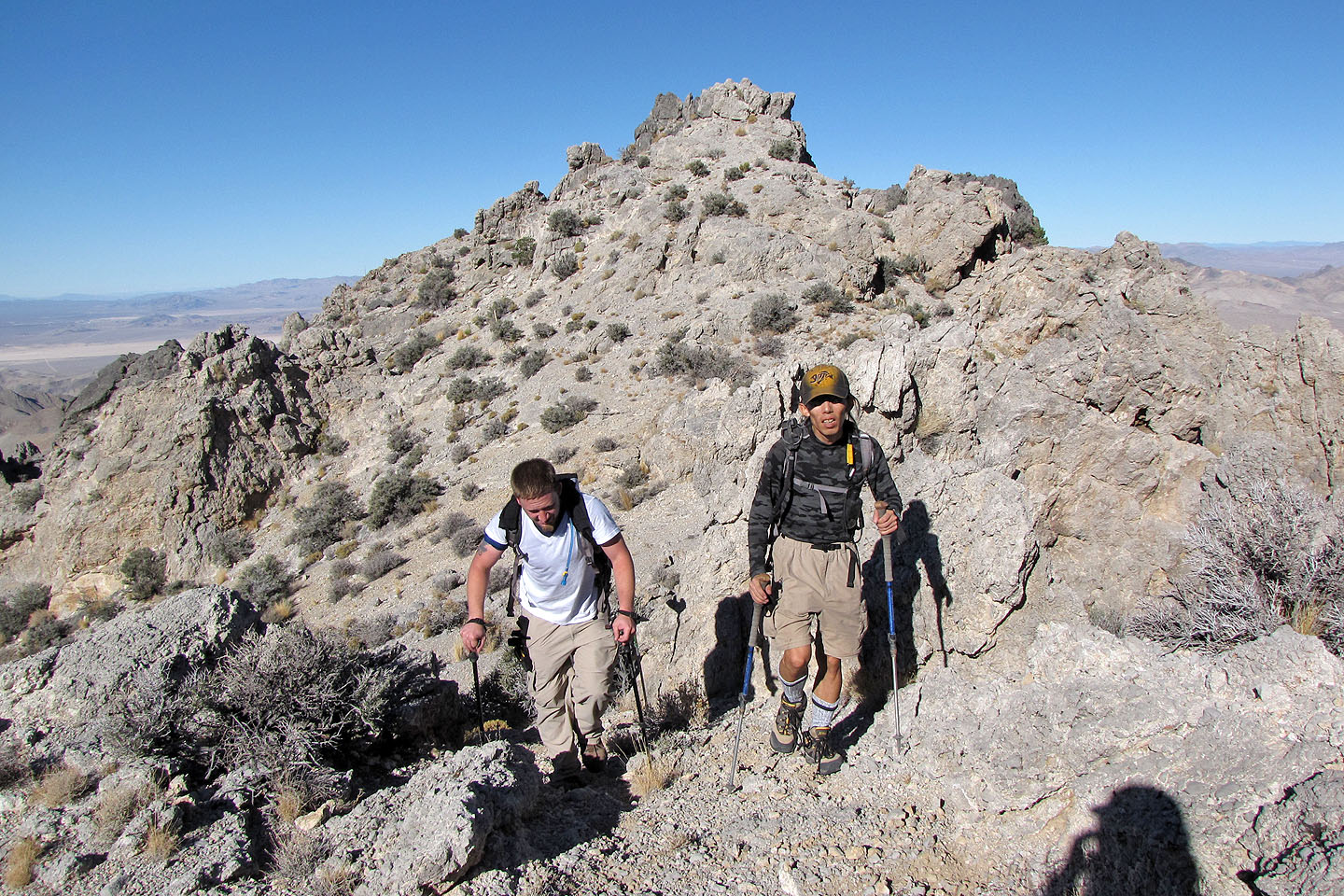 John and Shin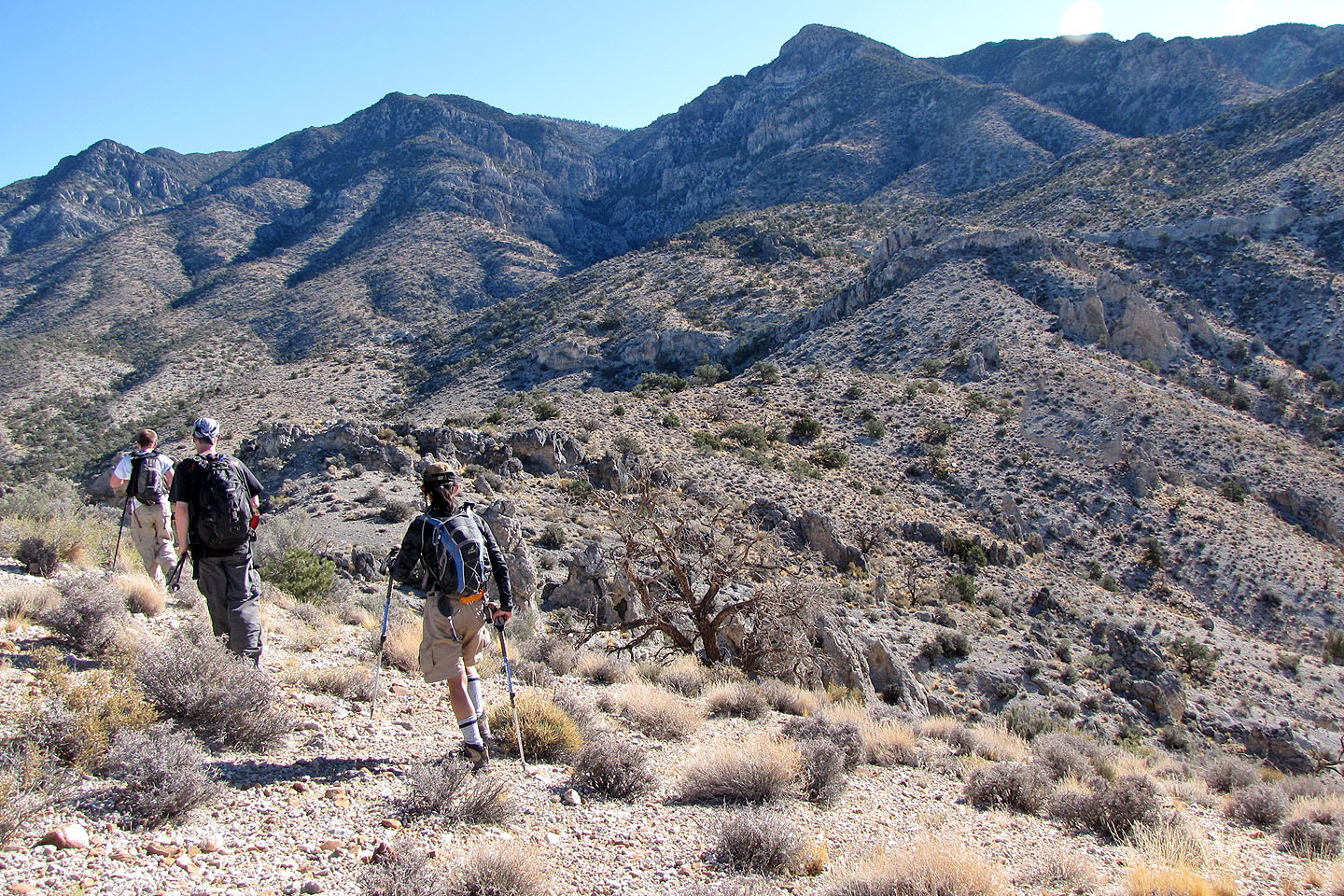 We encountered several ups and downs along the way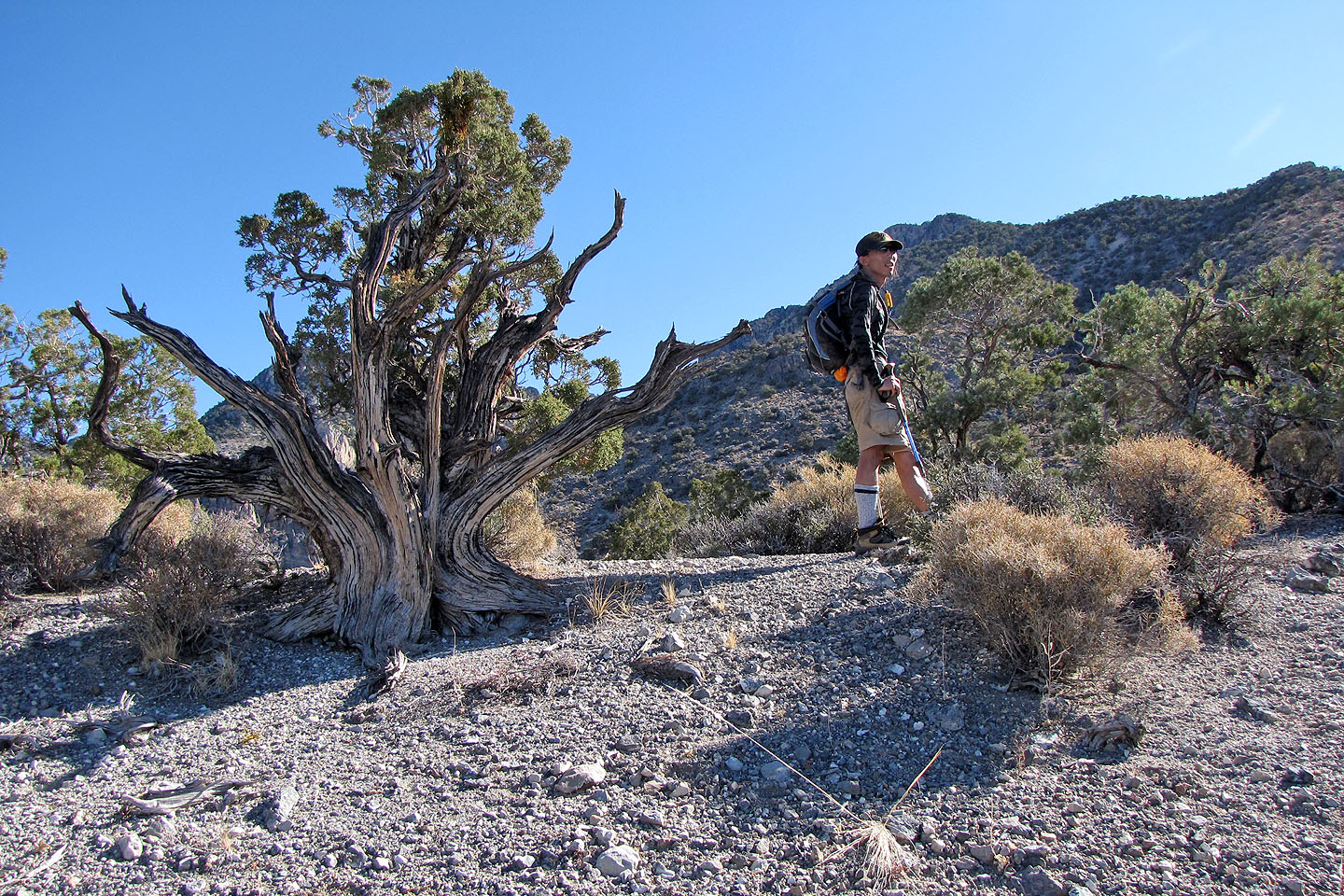 Shin stopped to look for our next move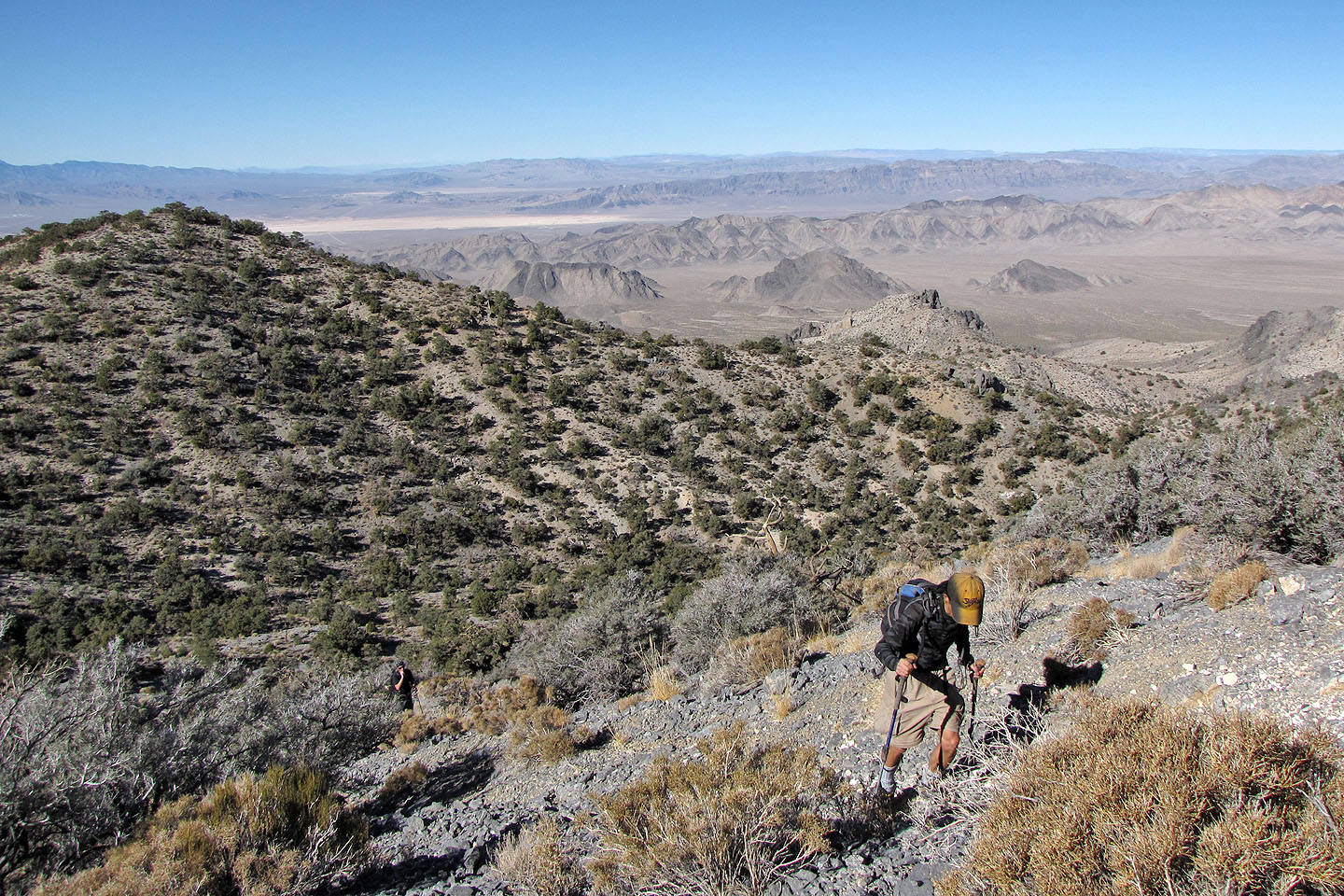 After dropping down, we continued up the other side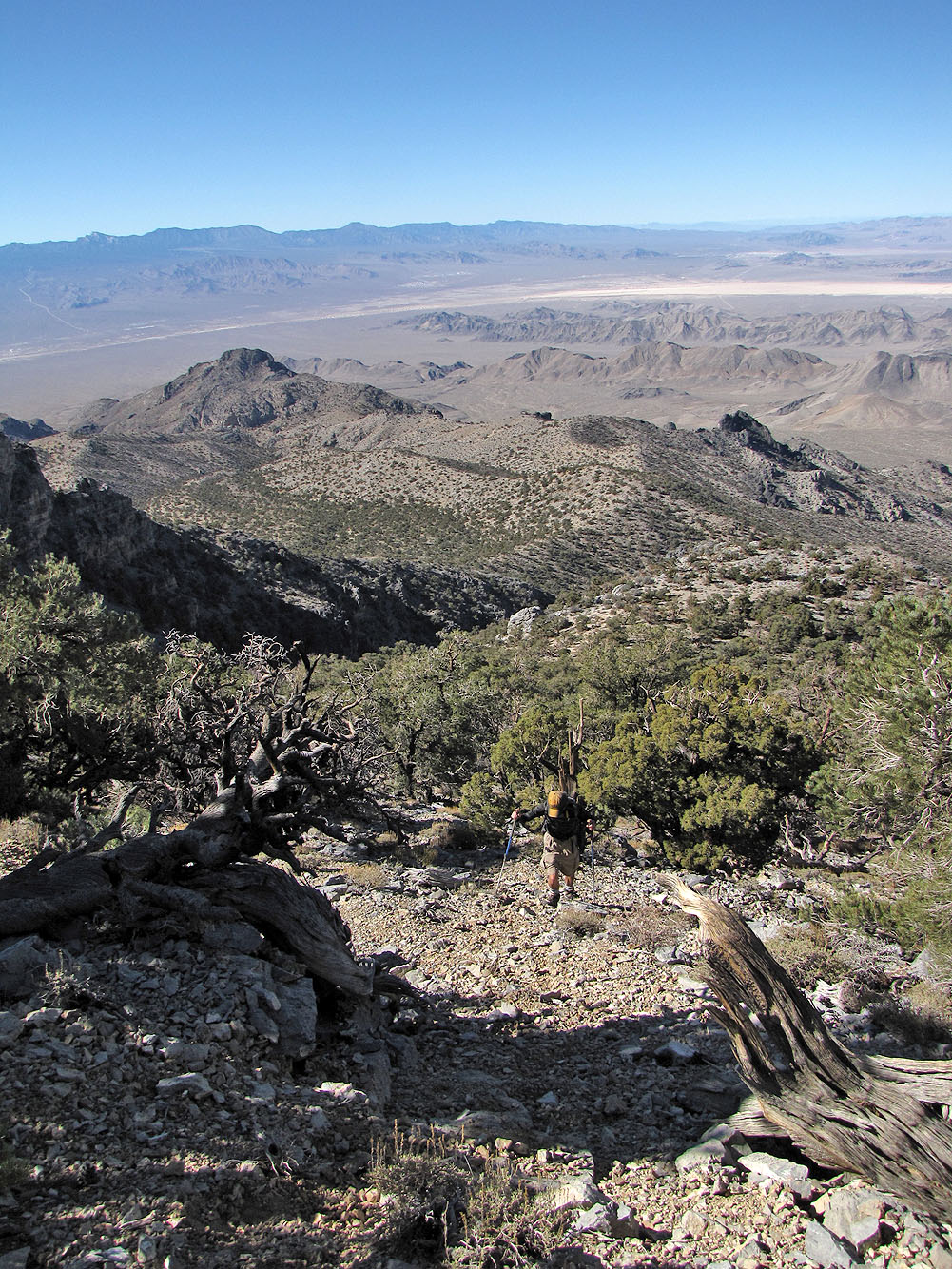 This ridge section climbs for quite a ways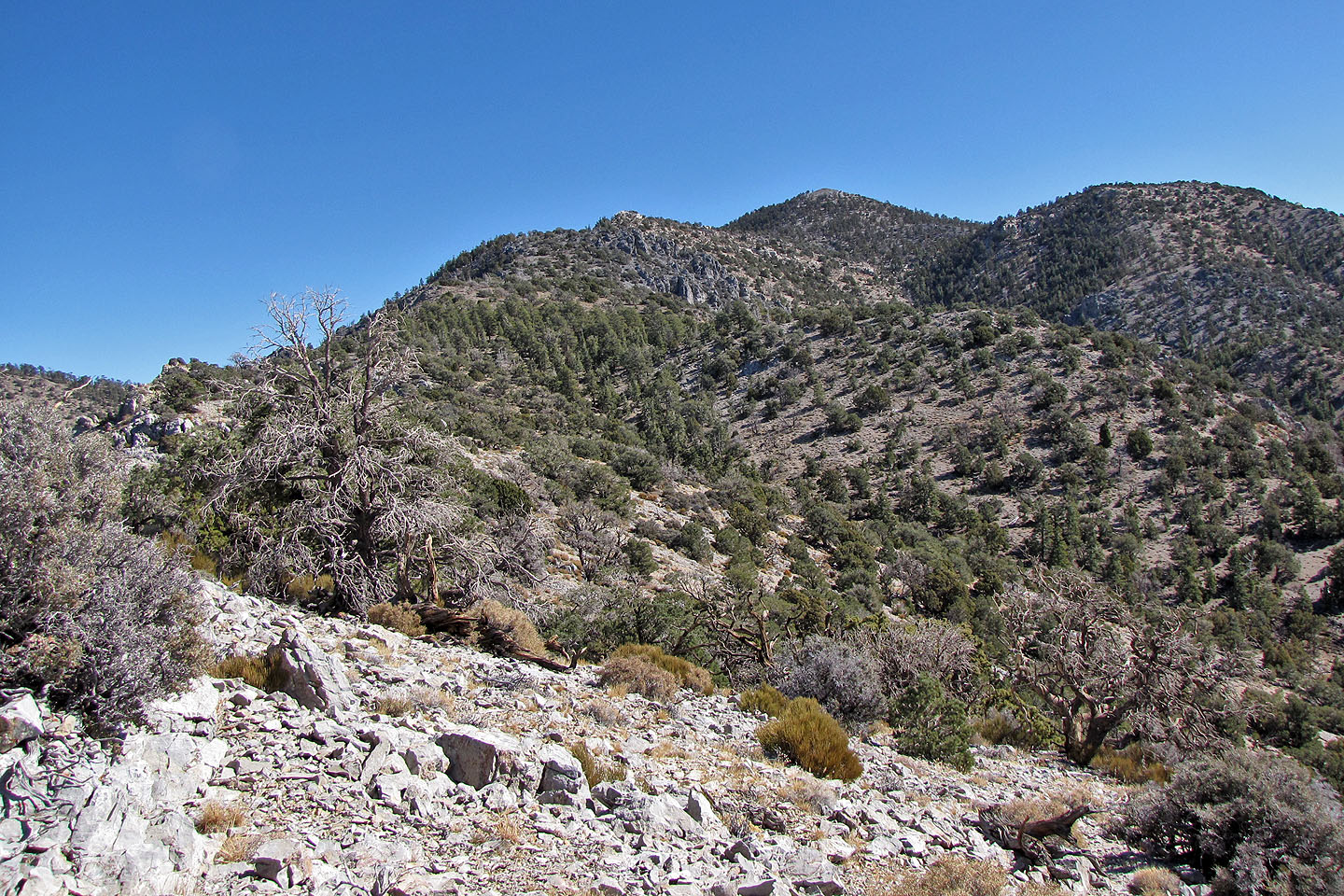 Eventually we saw the summit (centre peak) but it's still some distance away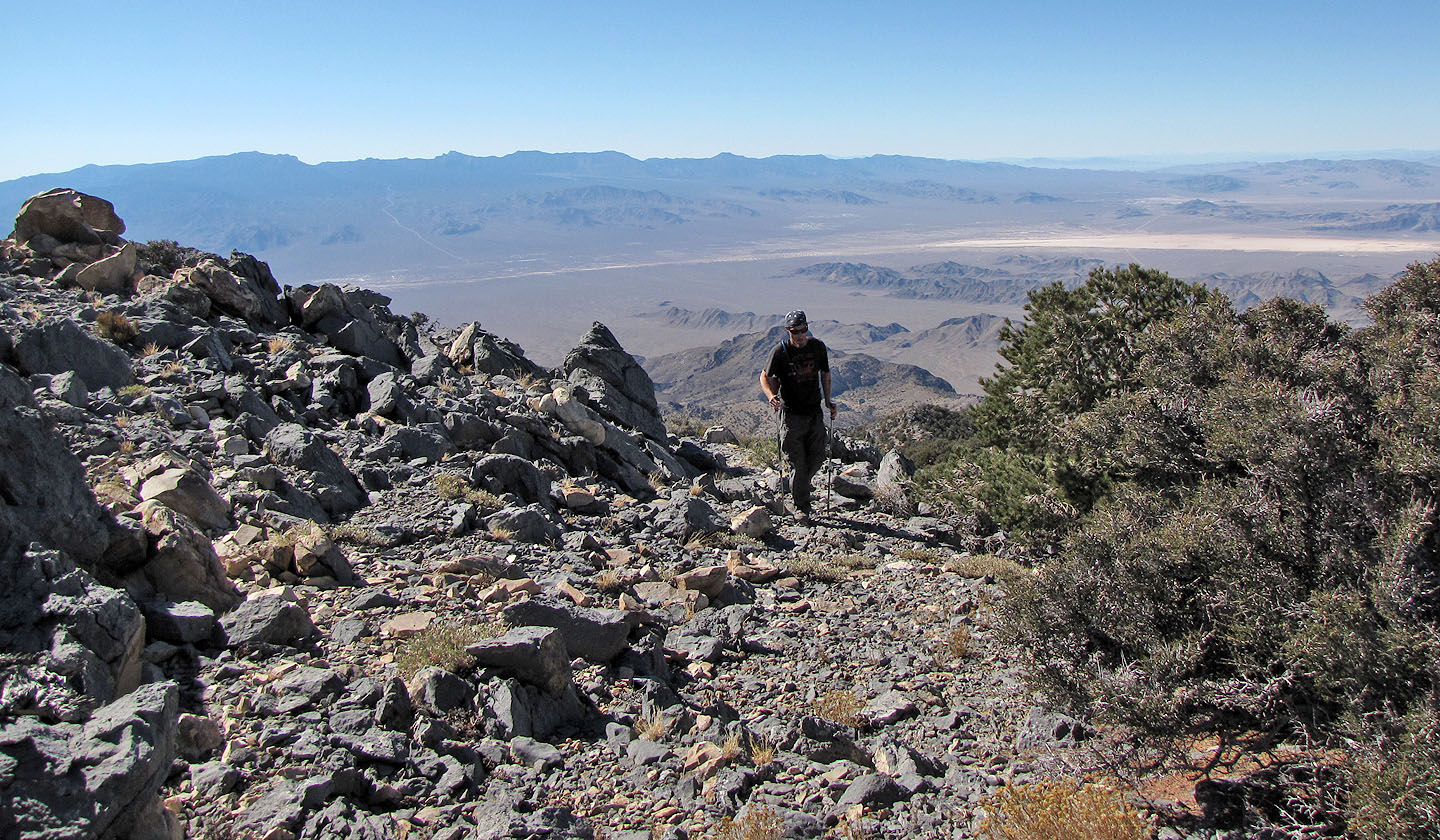 Tim crests another ridge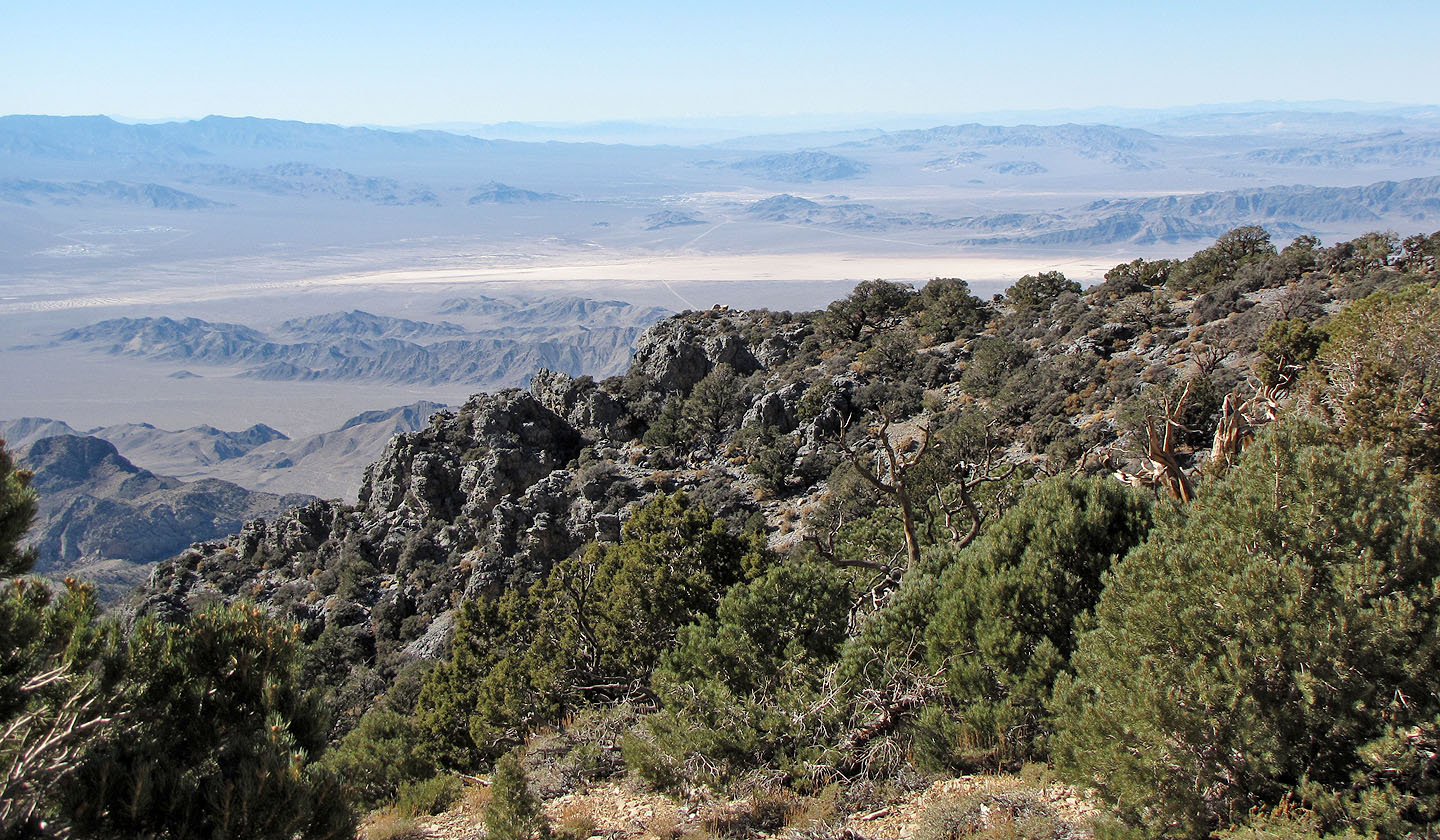 Looking back at the last ridge: we tackled it from different directions. Shin came over the far right end (not in view). Tim and I came up and over the middle. John went around left to try to avoid climbing. He's somewhere in the middle of the photo (mouse over).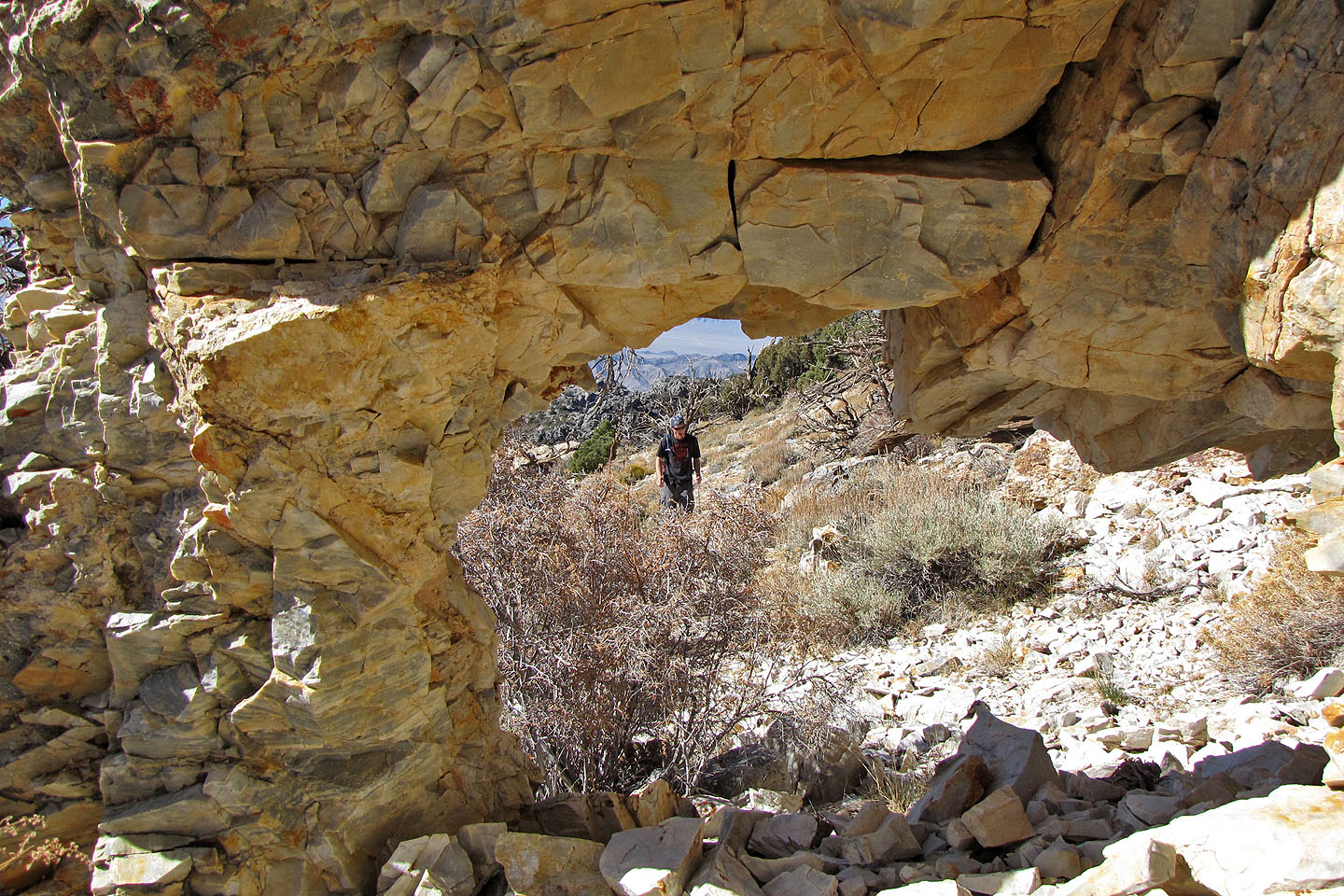 After going under an arch I looked back at Tim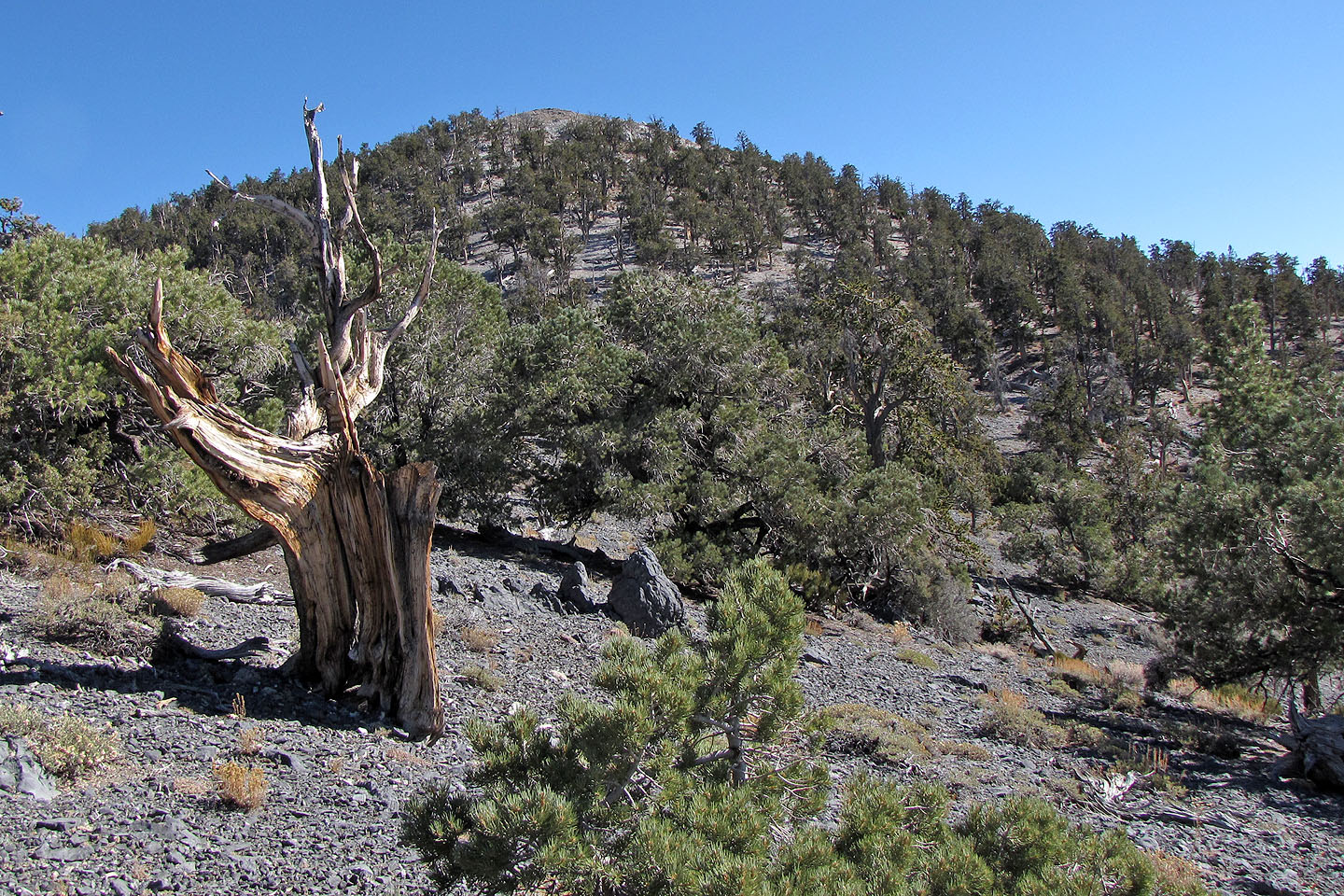 The summit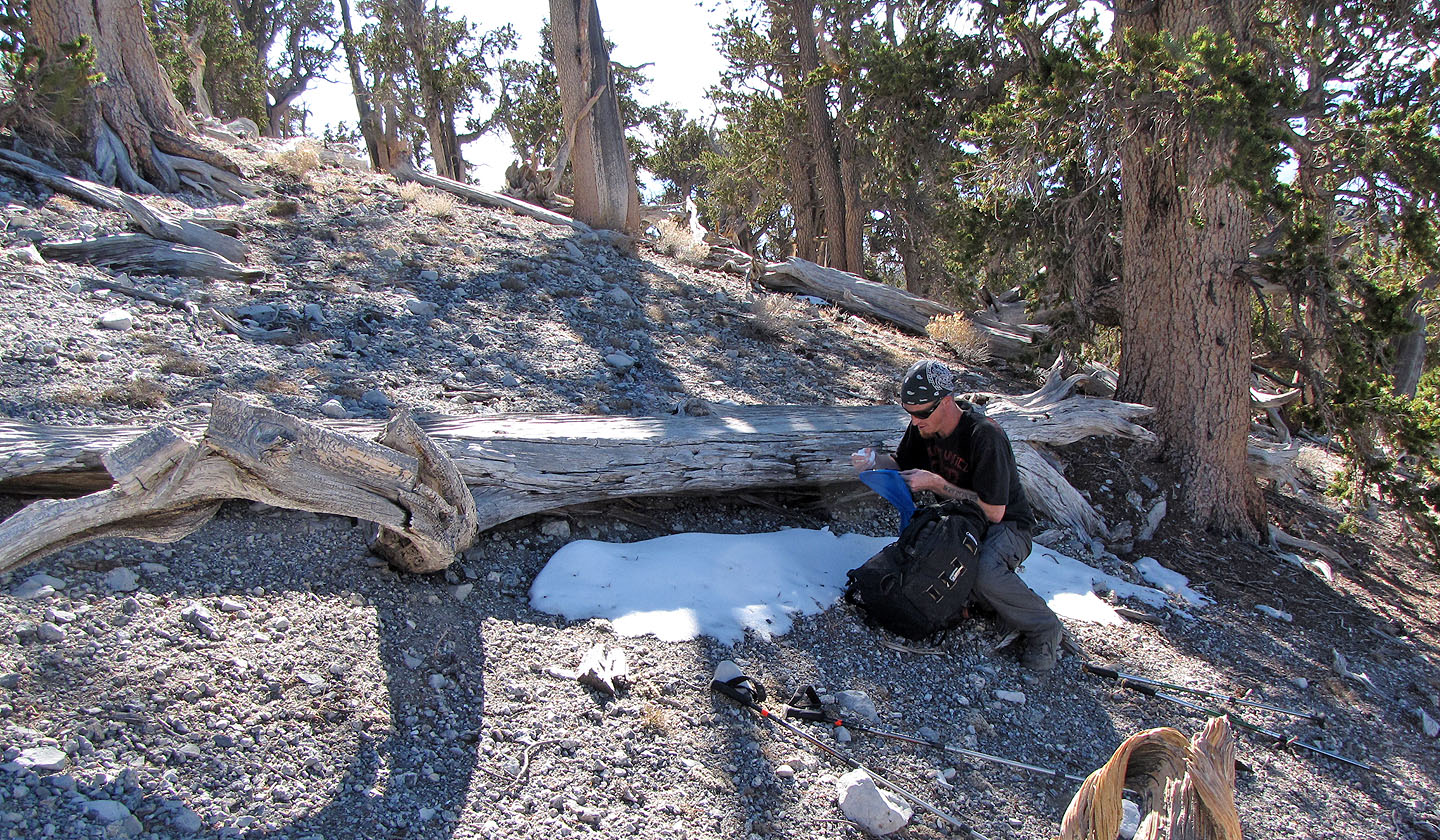 It was a hot day, and we were glad to cool and augment our water supply with snow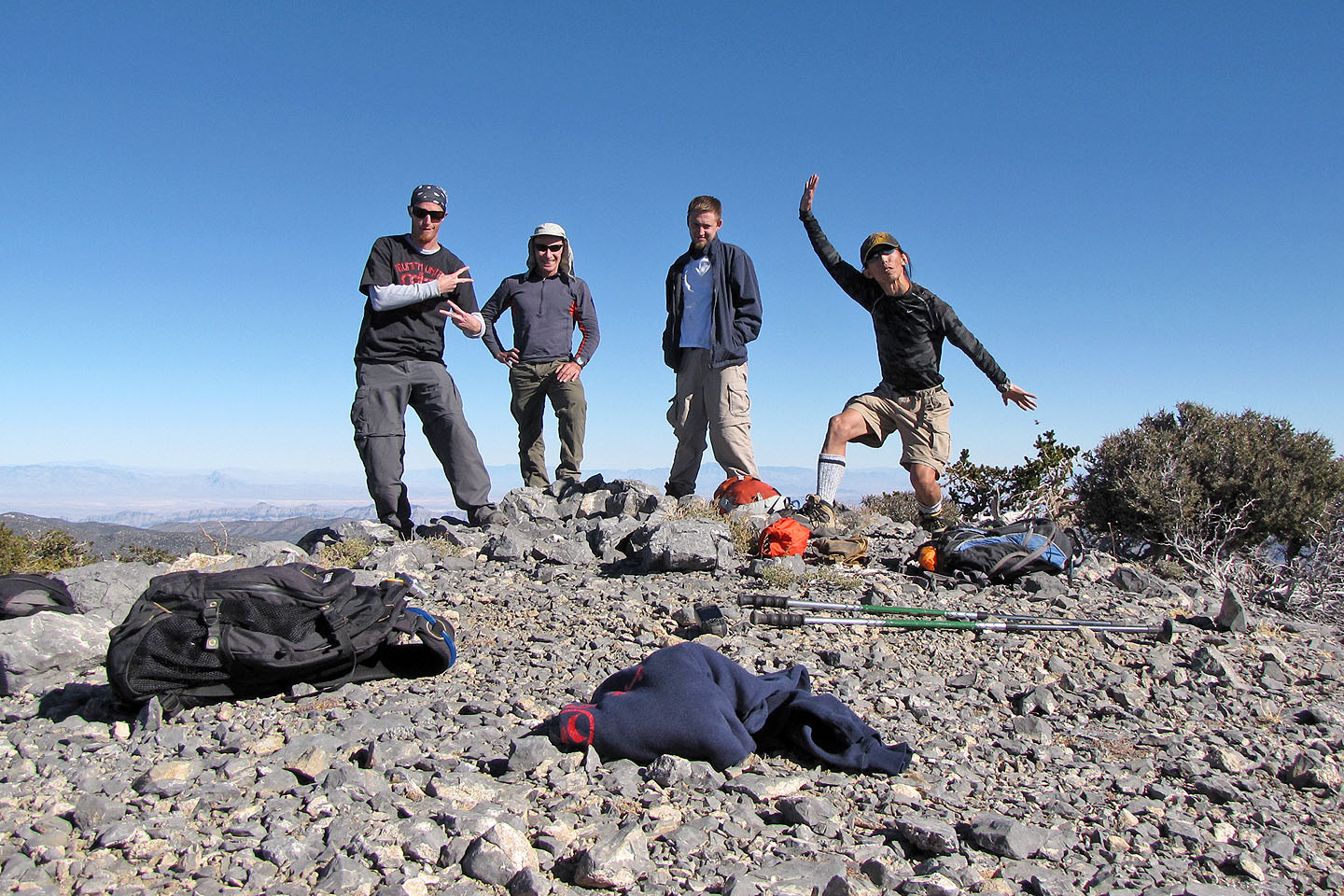 Tim, me, John and Shin on the summit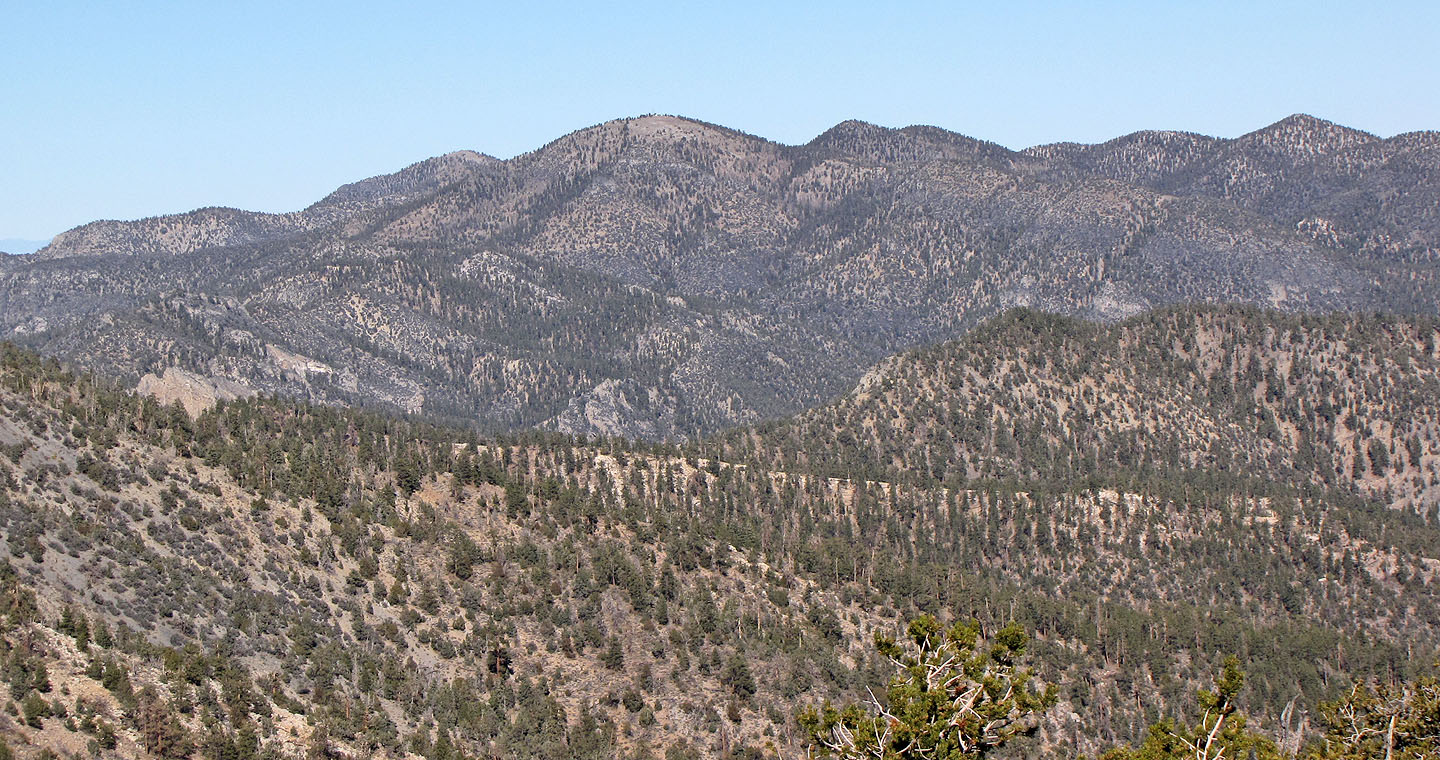 Nearby Hayford Peak is the highest in the area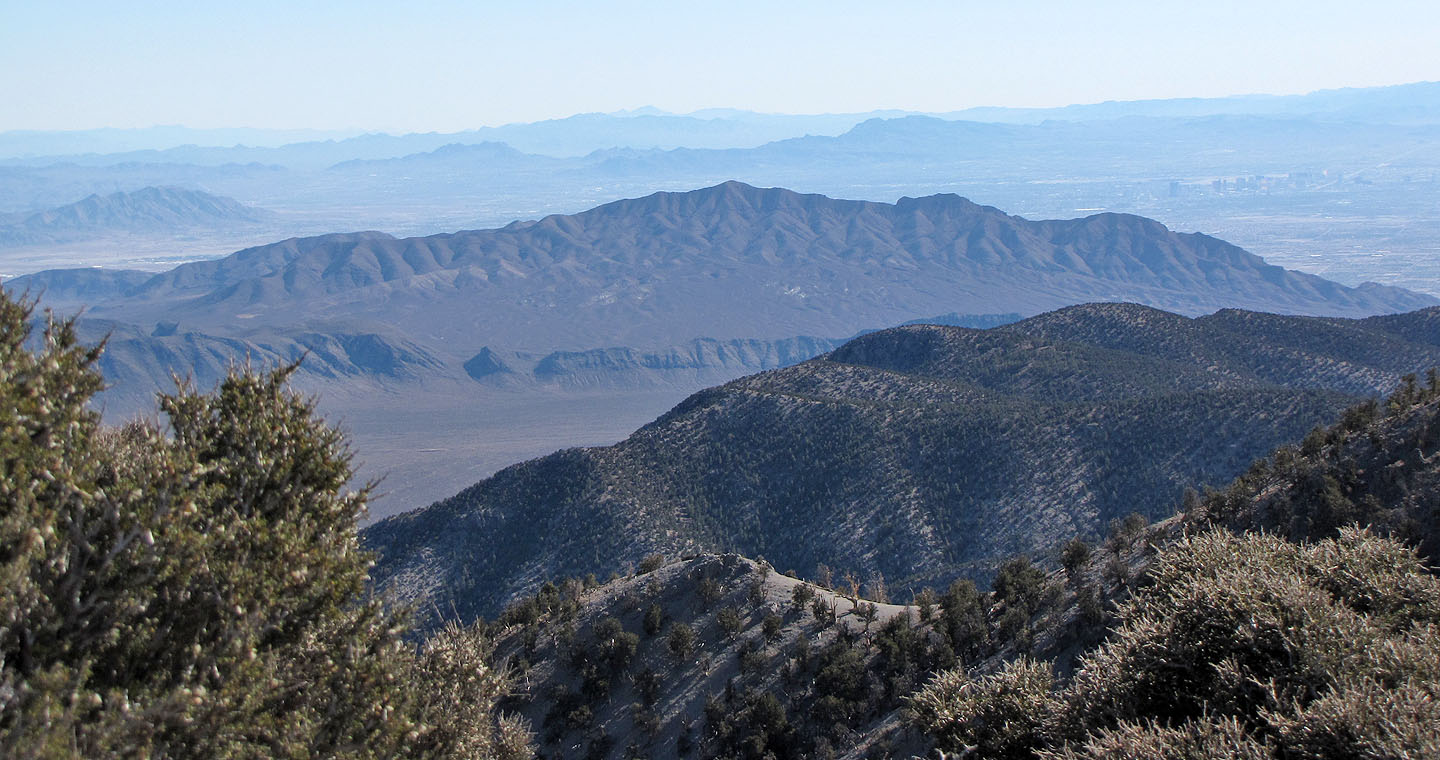 The long ridge is Gass Peak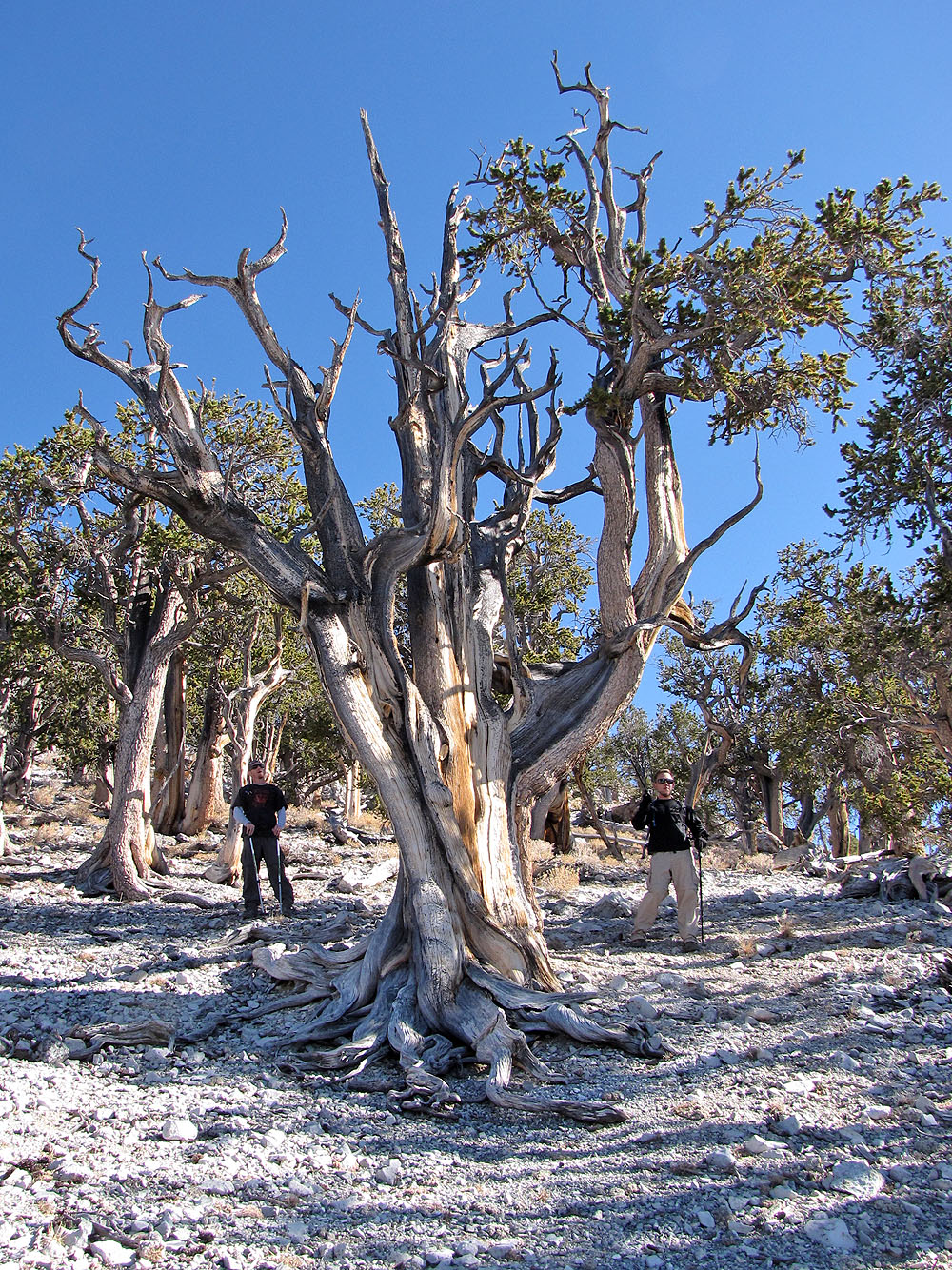 Coming down from the summit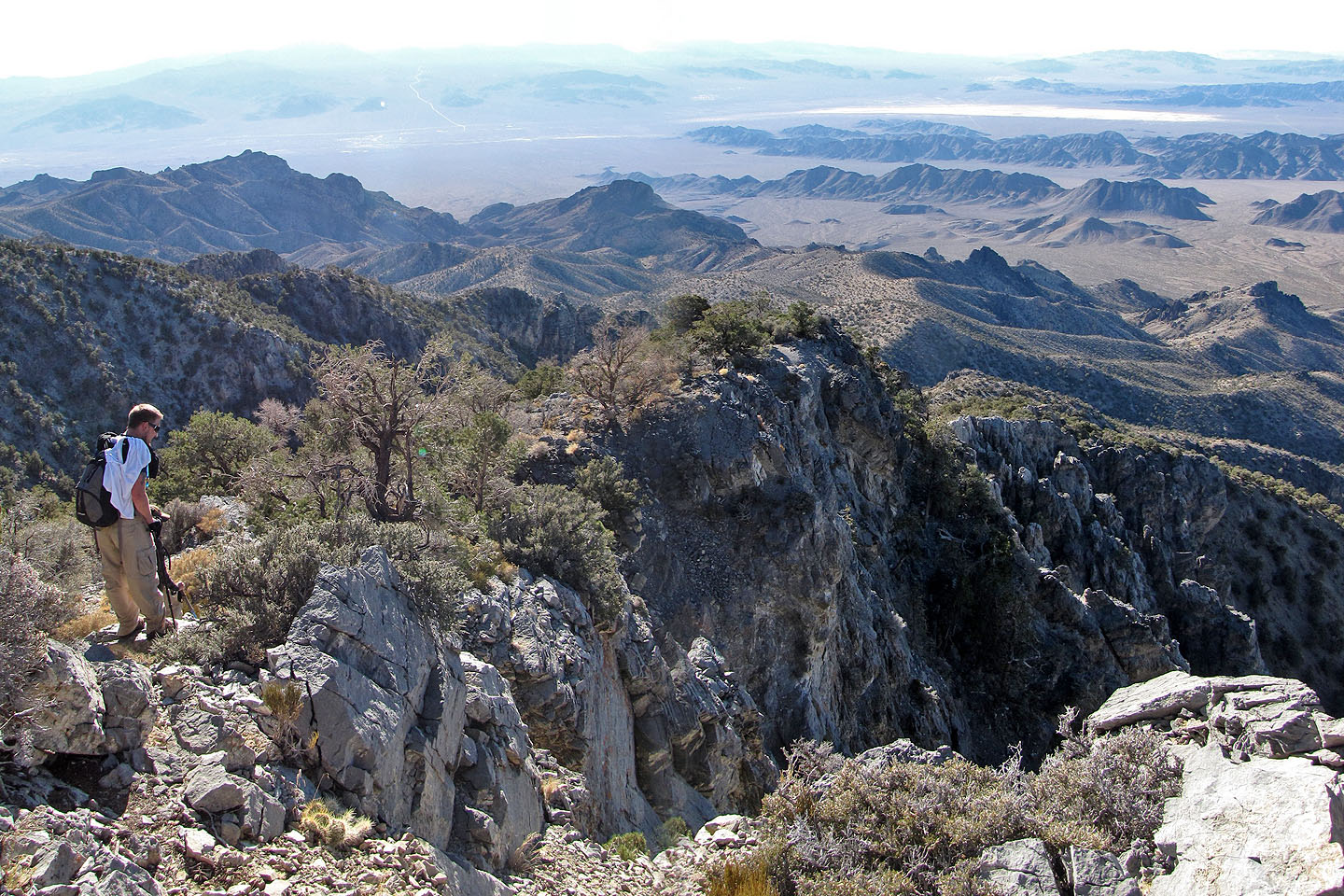 Heading back we came to a viewpoint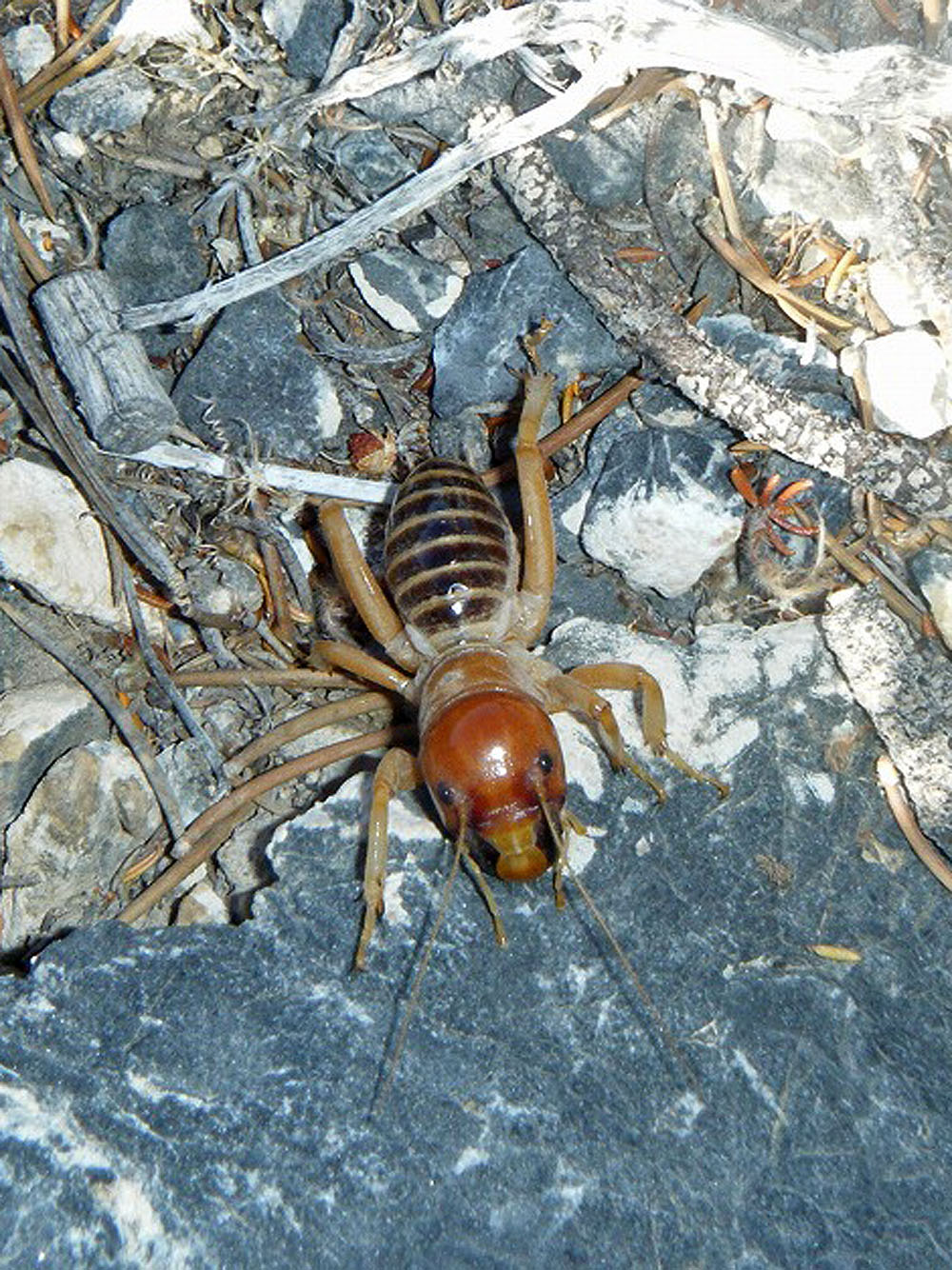 Jerusalem crickets get as large as 2.7 inches but this one was only about 1.5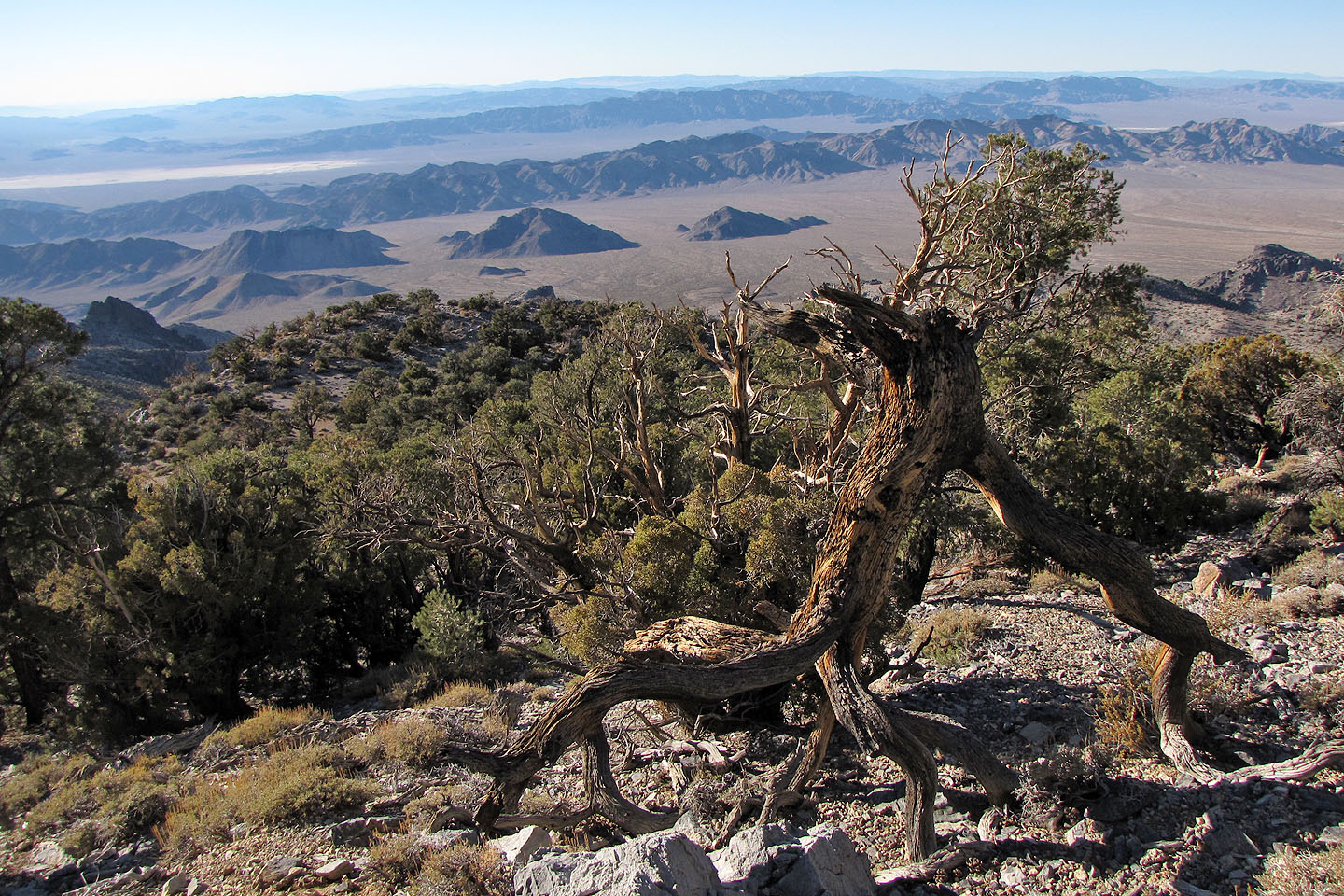 Upside down tree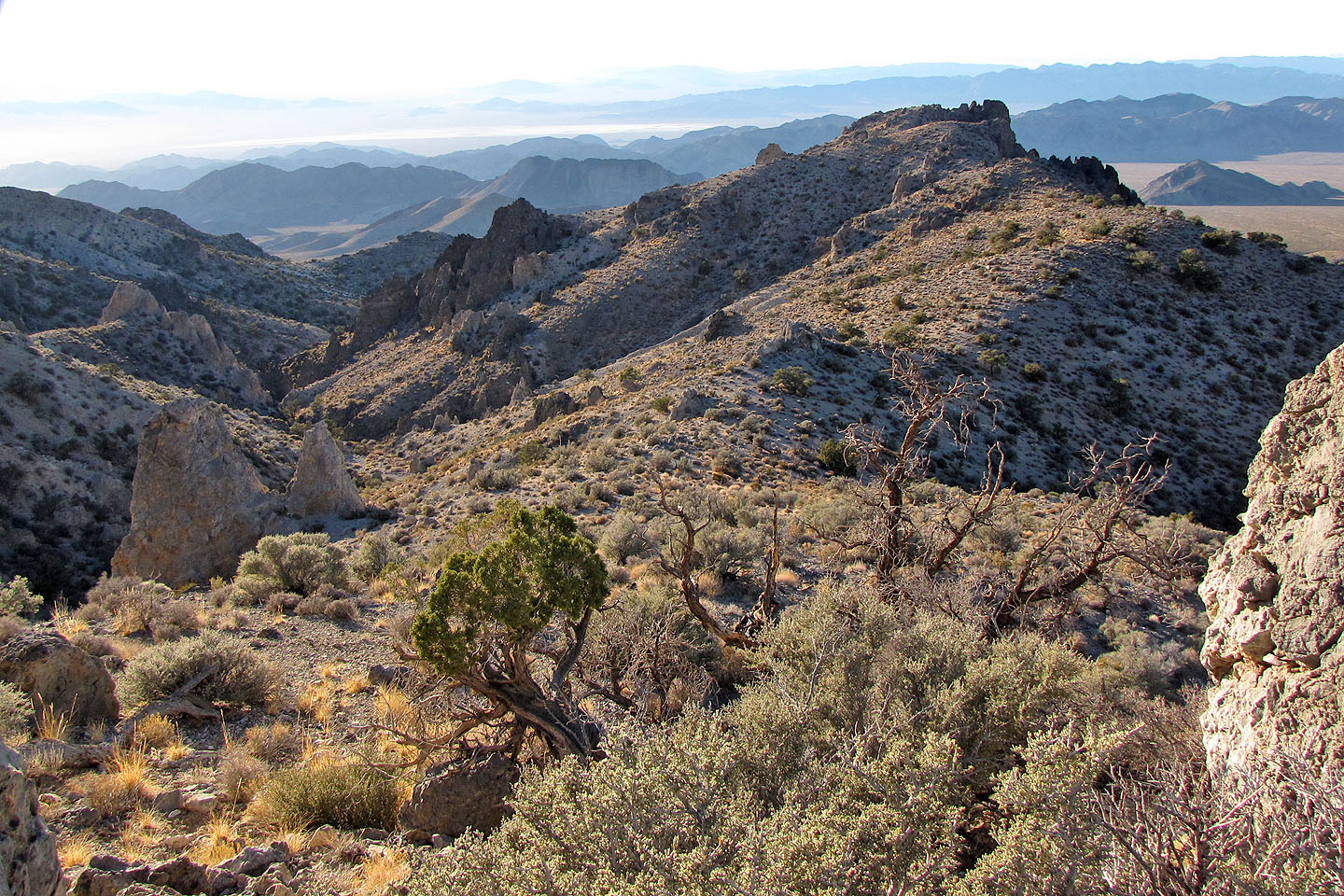 Heading along the last ridge back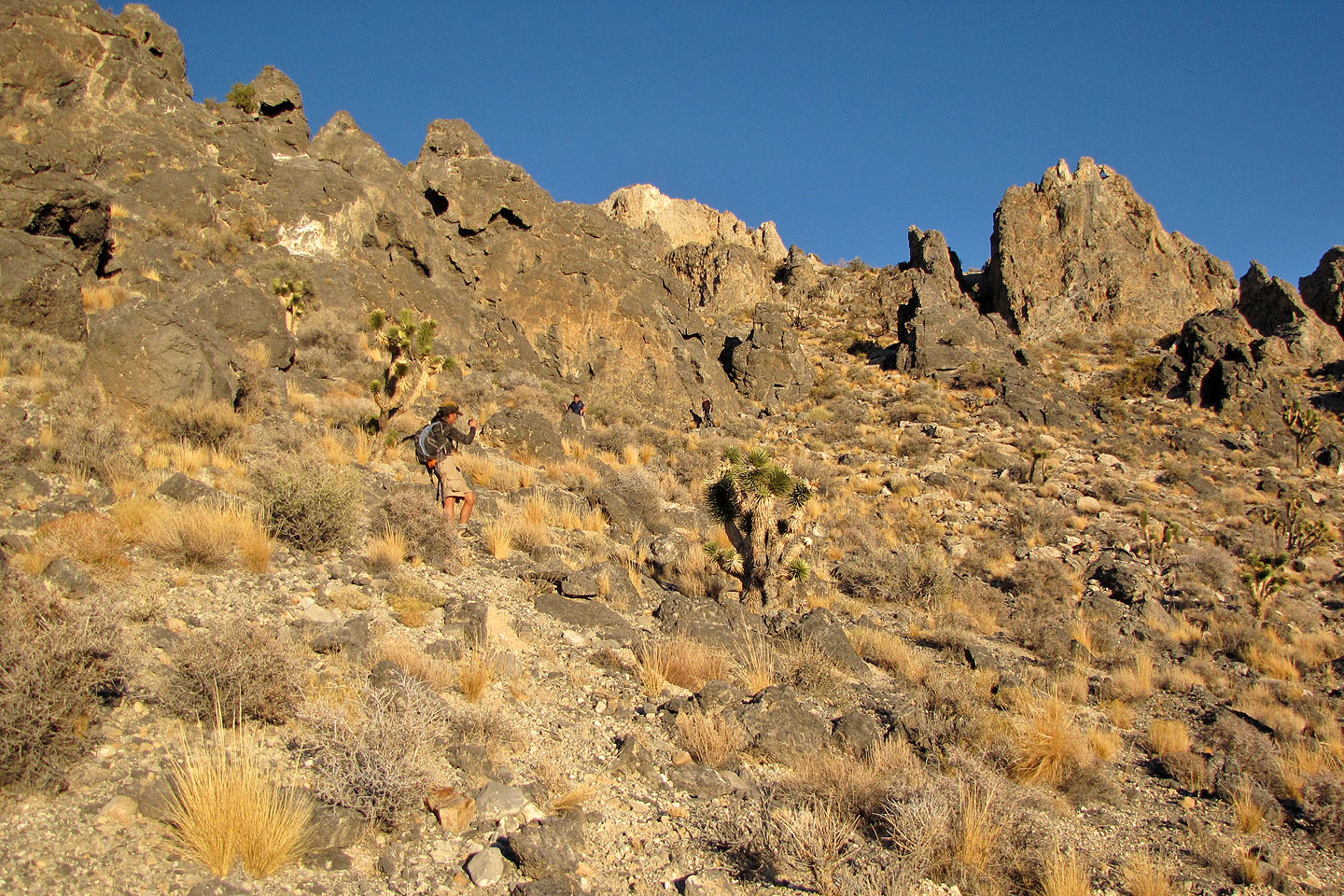 Joshua trees on the lower slopes

We made it back before nightfall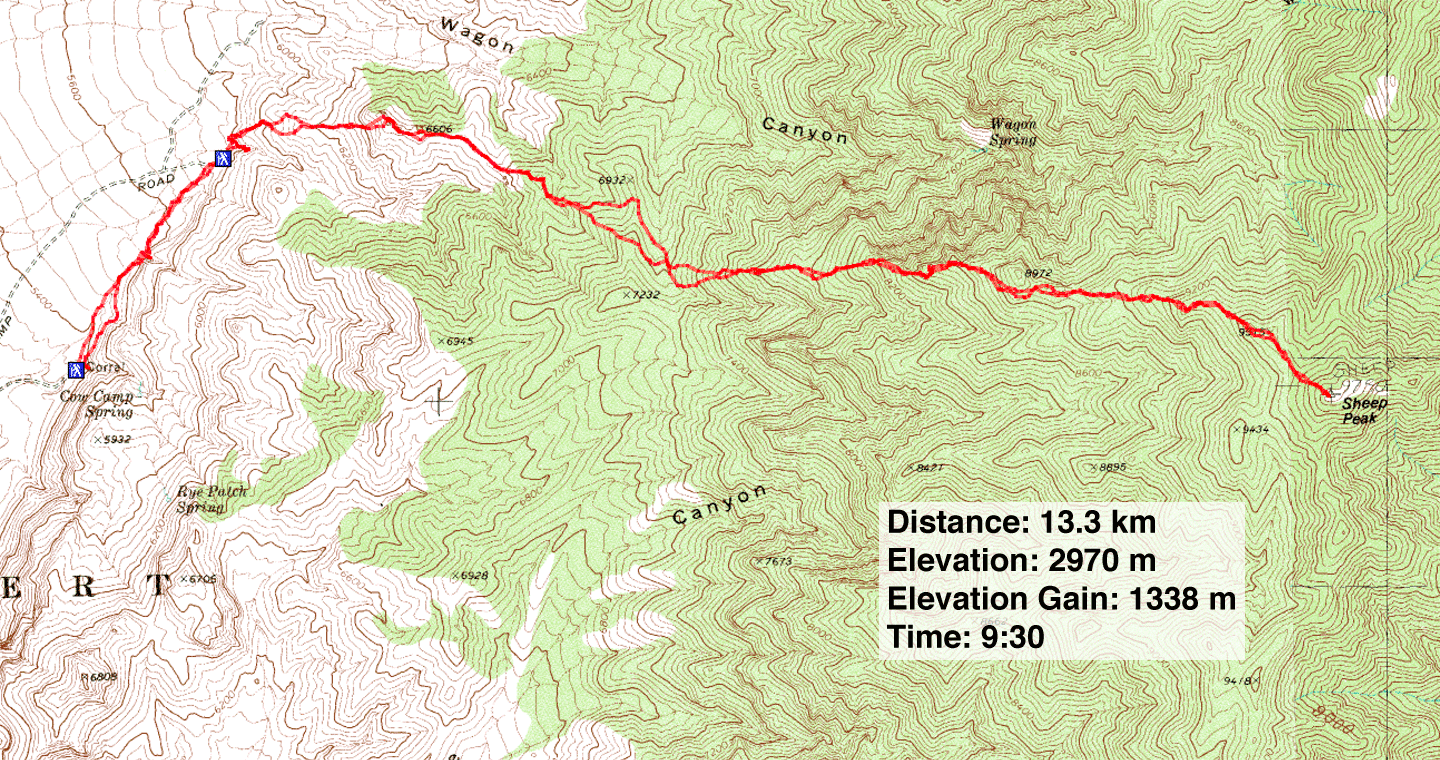 Black Hills and Sheep Peak (8.3 mi, 9744 ft, 4390 ft)